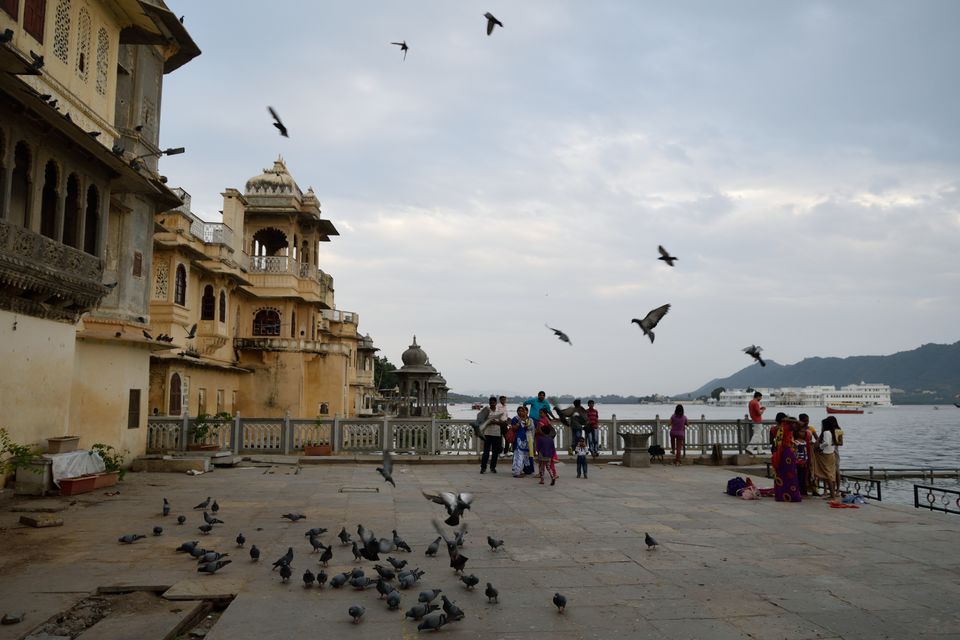 This post is in continuation from my visit to Bagore ki haveli. We made an exit from the haveli towards Gangaur Ghat, right next to the building.

The ghat, on the waterfront of Lake Pichola, is a place for many festive rituals. The tranquility which this place offers matches none! The sparkling water of Pichola with Sun painting the sky orange and the heritage hotels in the water look splendid. A photo blog of an evening spent at Gangaur Ghat: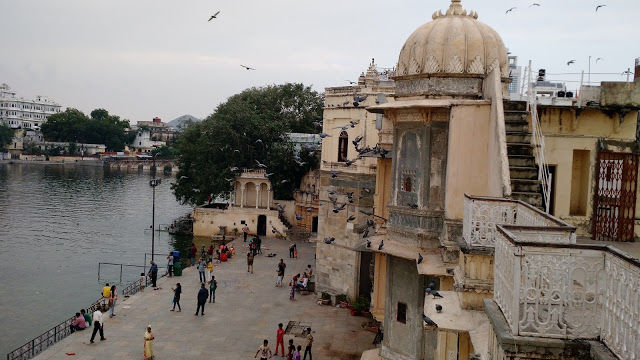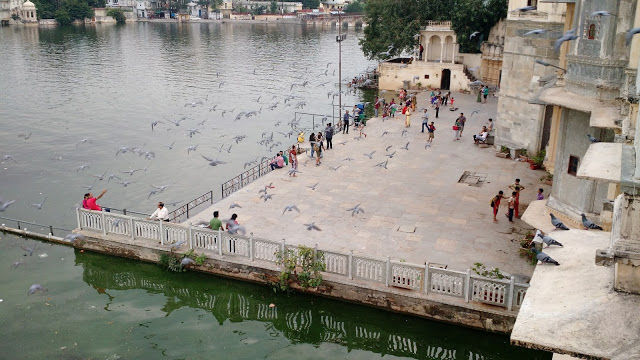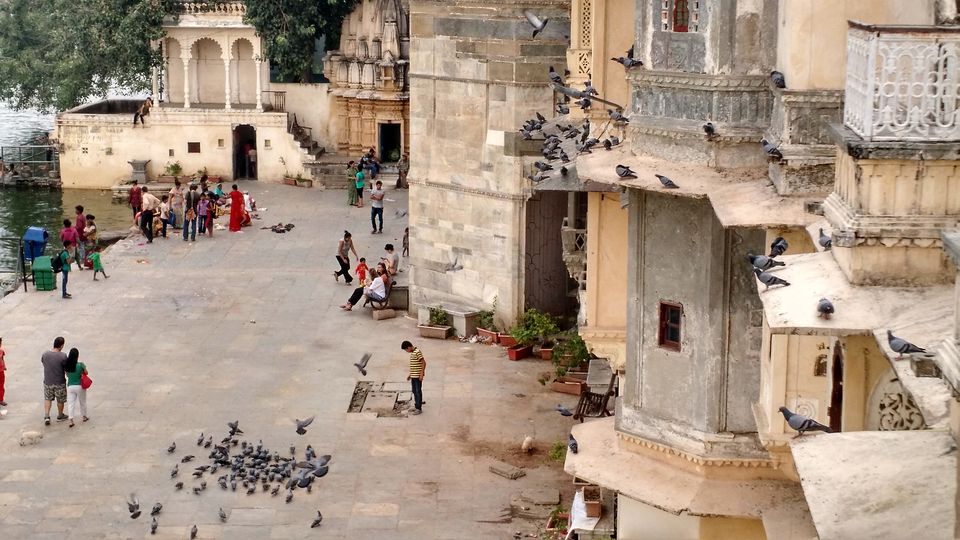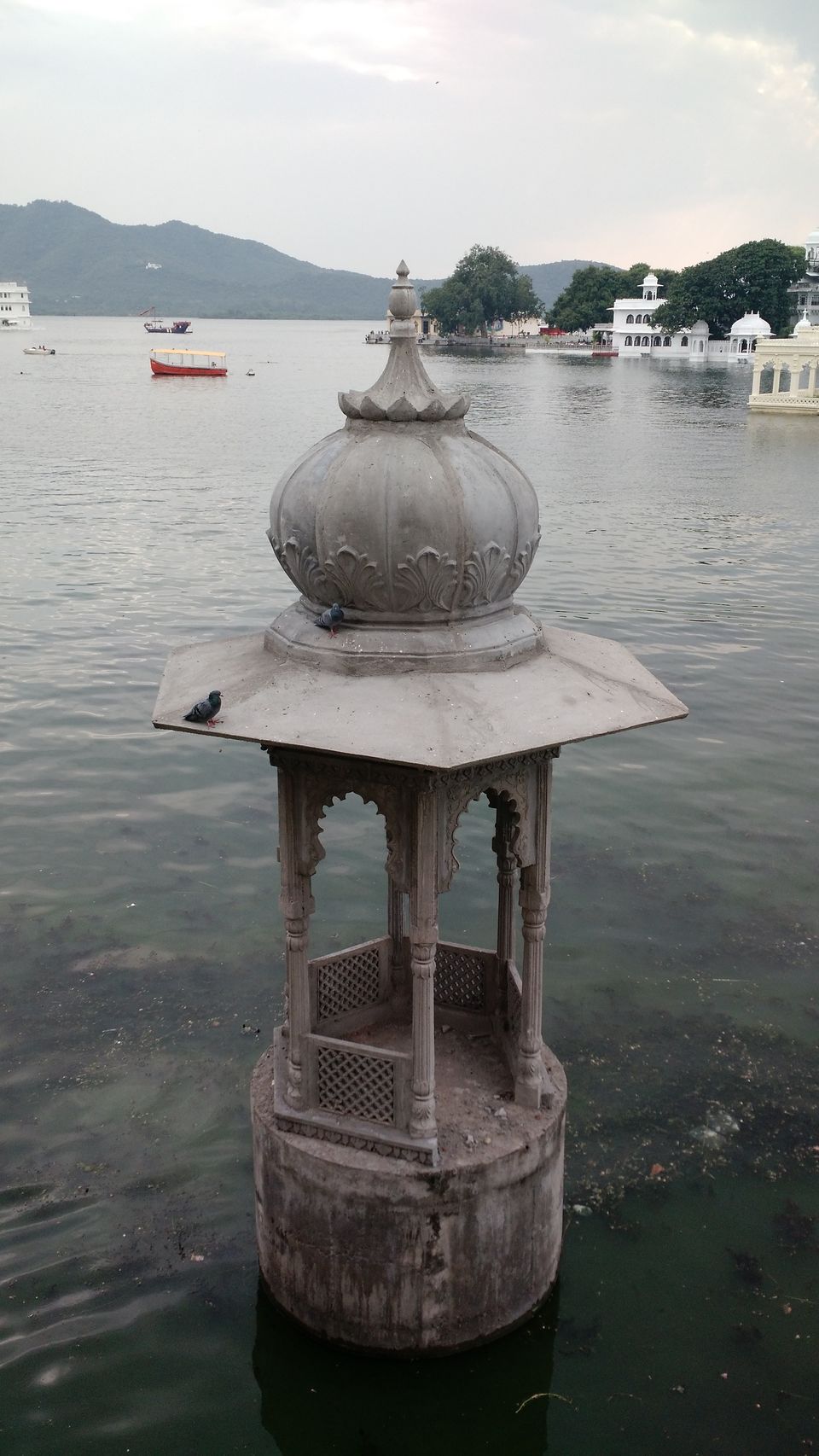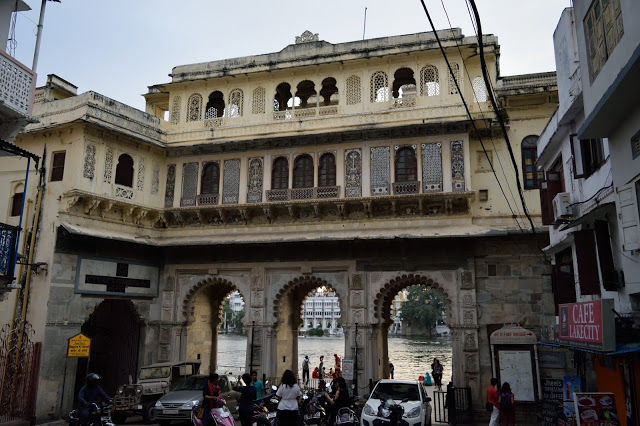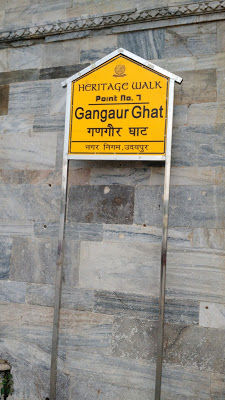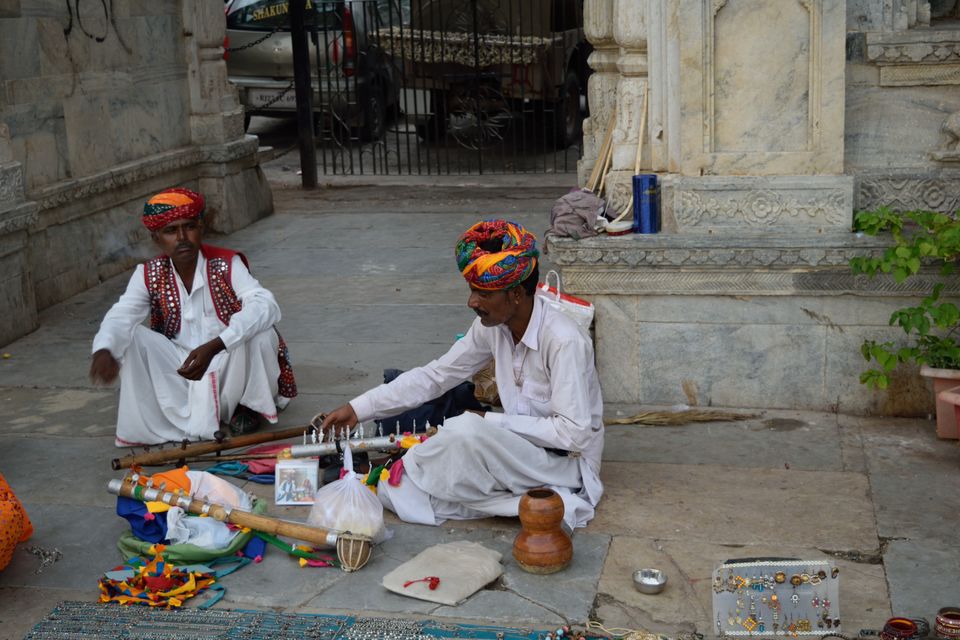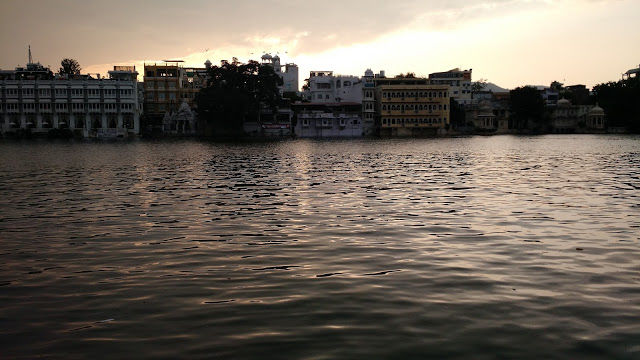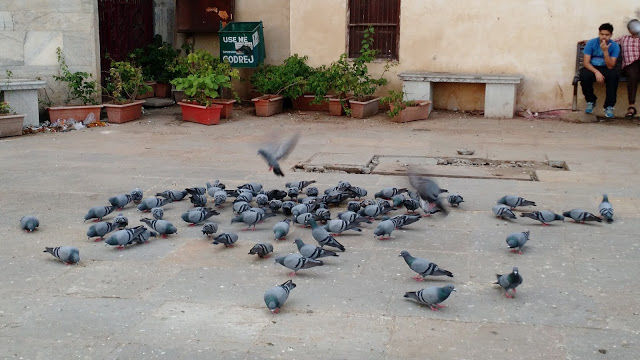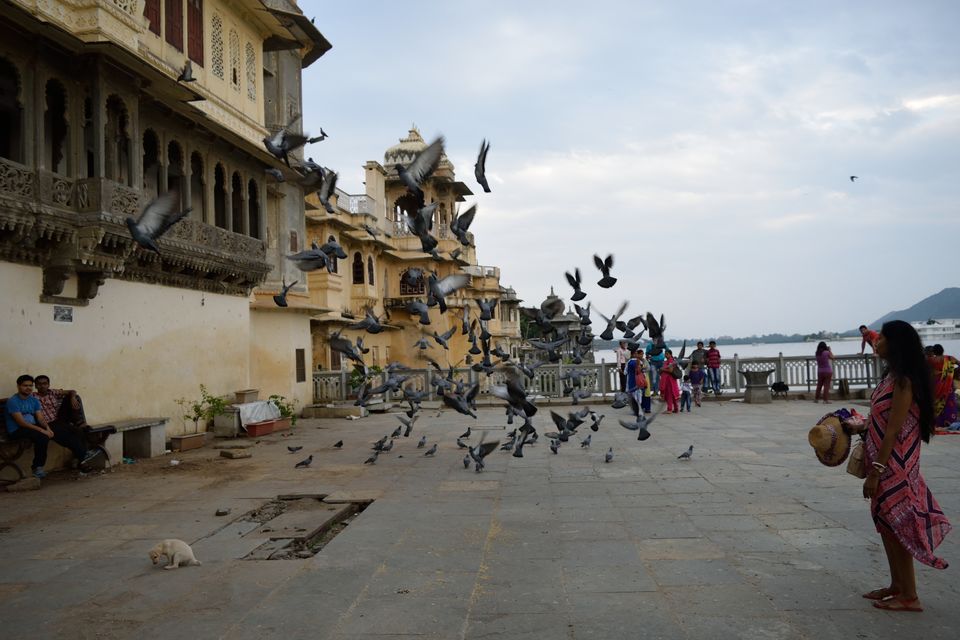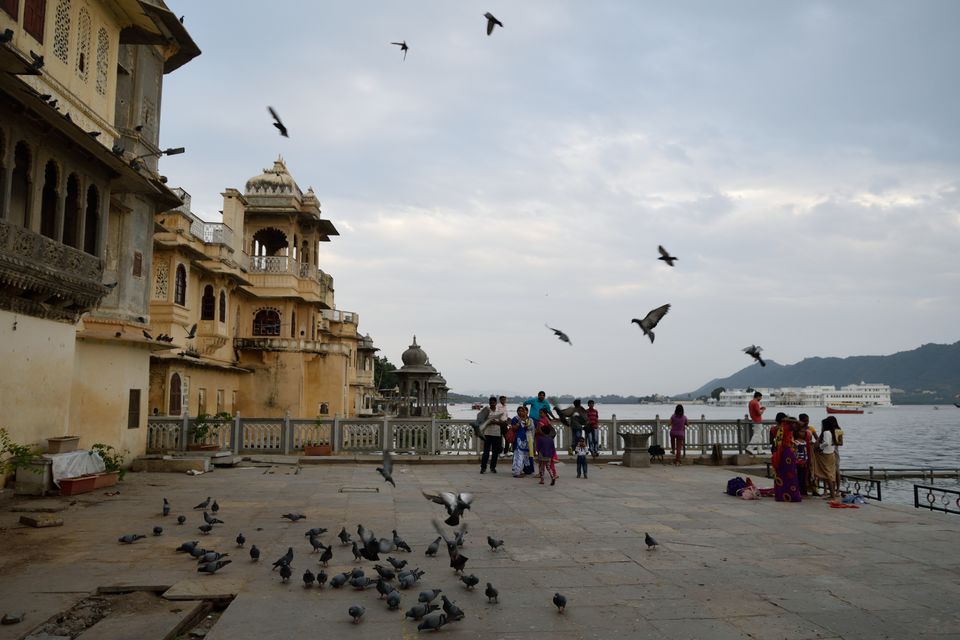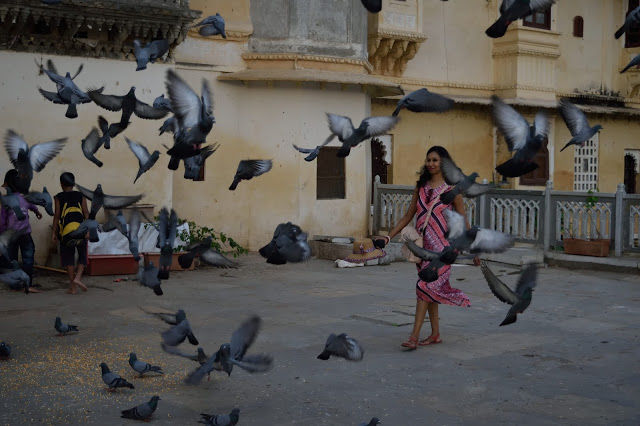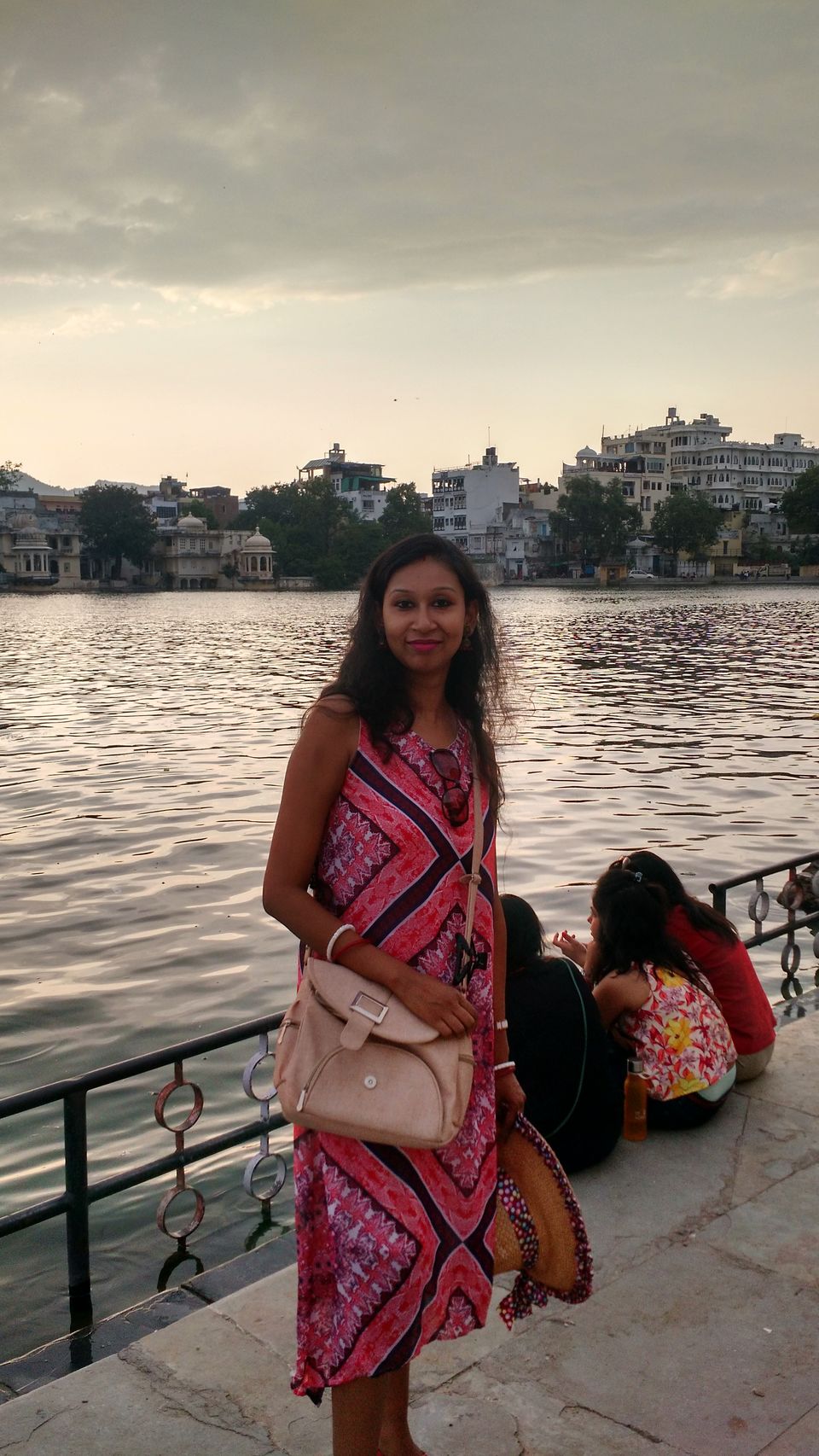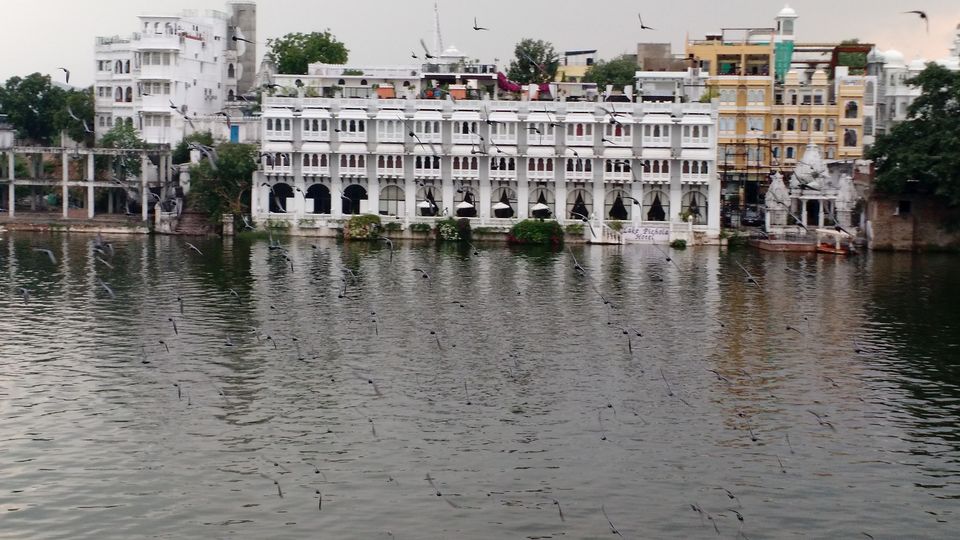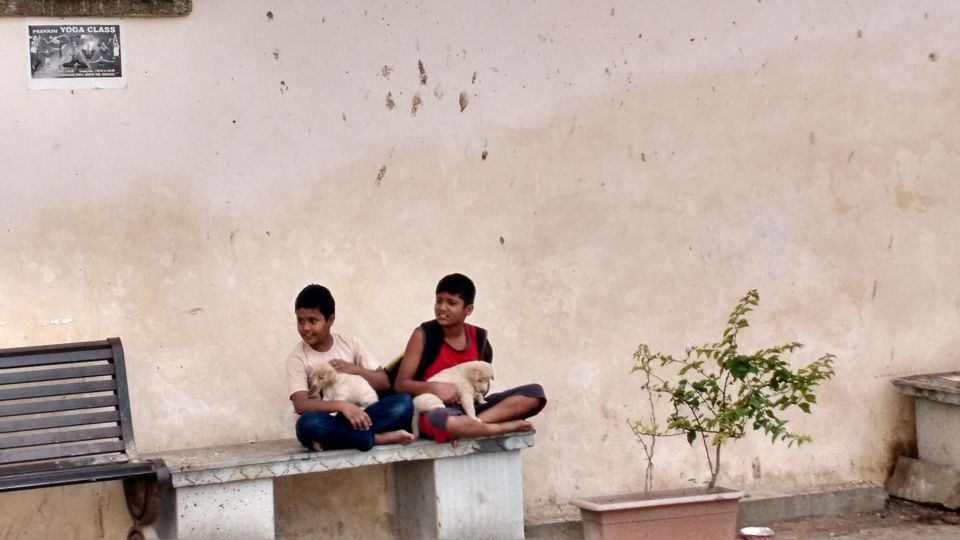 The only turn off here – Locals bathing and washing clothes at the ghat, before getting ready for their puja. The debris from the ghat flows into the river contaminating the water.
We spend less than an hour at the ghat, imbibing the colorful beauty of the lake and Bagore ki Haveli in the backdrop.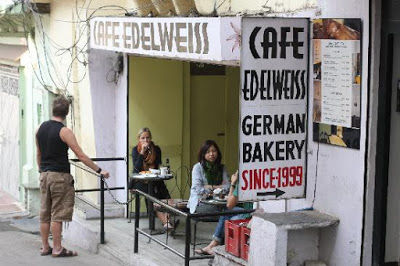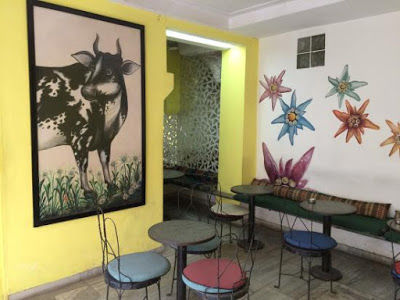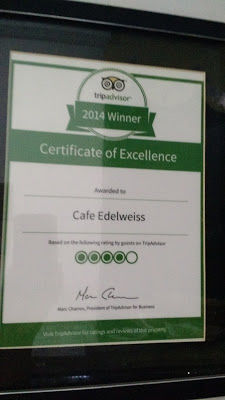 The narrow lanes of the market till Jagdish Chowk was so lively and beautifully decorated, perhaps because of festive season. The leather gift items, cute toys, Rajasthani skirts, turbans and every colorful thing on display seemed to attract me! I somehow resisted my urge to spend here.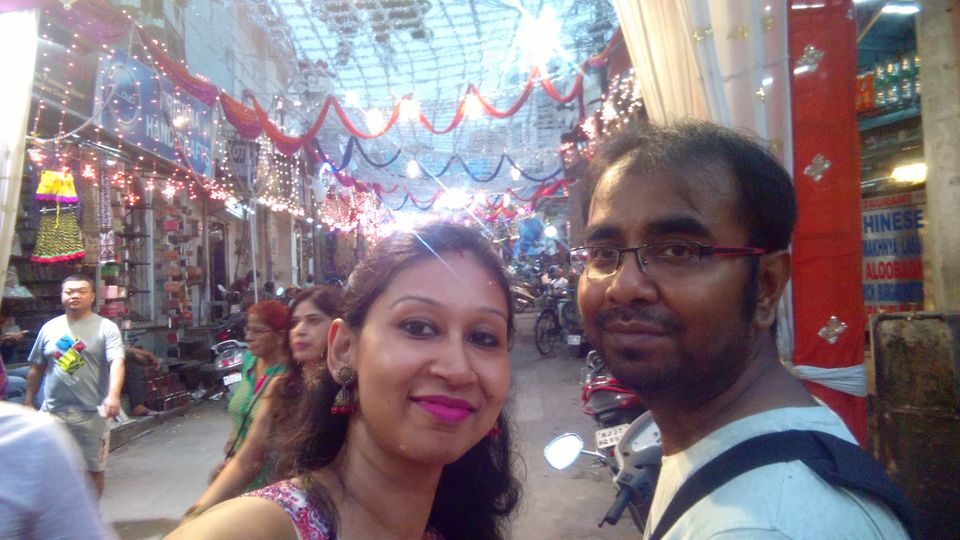 We called for Ola to ferry us to our hotel. Mind you, auto fares are higher than Uber.
For dinner, we ordered from Natraj, which is a very popular restaurant on the Railway Station road. Rated 4.9 on 5 on Zomato, this legacy business is forty years old and has been showcased on Discovery Channel as well. Every penny you spend here is worth it. You would not want to miss eating here. Highly recommended for every one.
Our first day in Udaipur was well spent as we ticked off City Palace, Jagdish Temple, Bagore Ki Haveli and Gangaur Ghat from our bucket list.