If ever anyone has done a trip to new Zealand he or she would not have missed the lovely Fox glacier( Te Moeka o Tuawe). My recent trip to this lovely glacier was an enchanting one. To give you all a small brief as told by our guide here:
A. This glacier was named after a former new Zealand prime minister Mr William fox in the year 1872.
B. It's a 14 km long temperate maritime glacier located in Tai Poutini national park.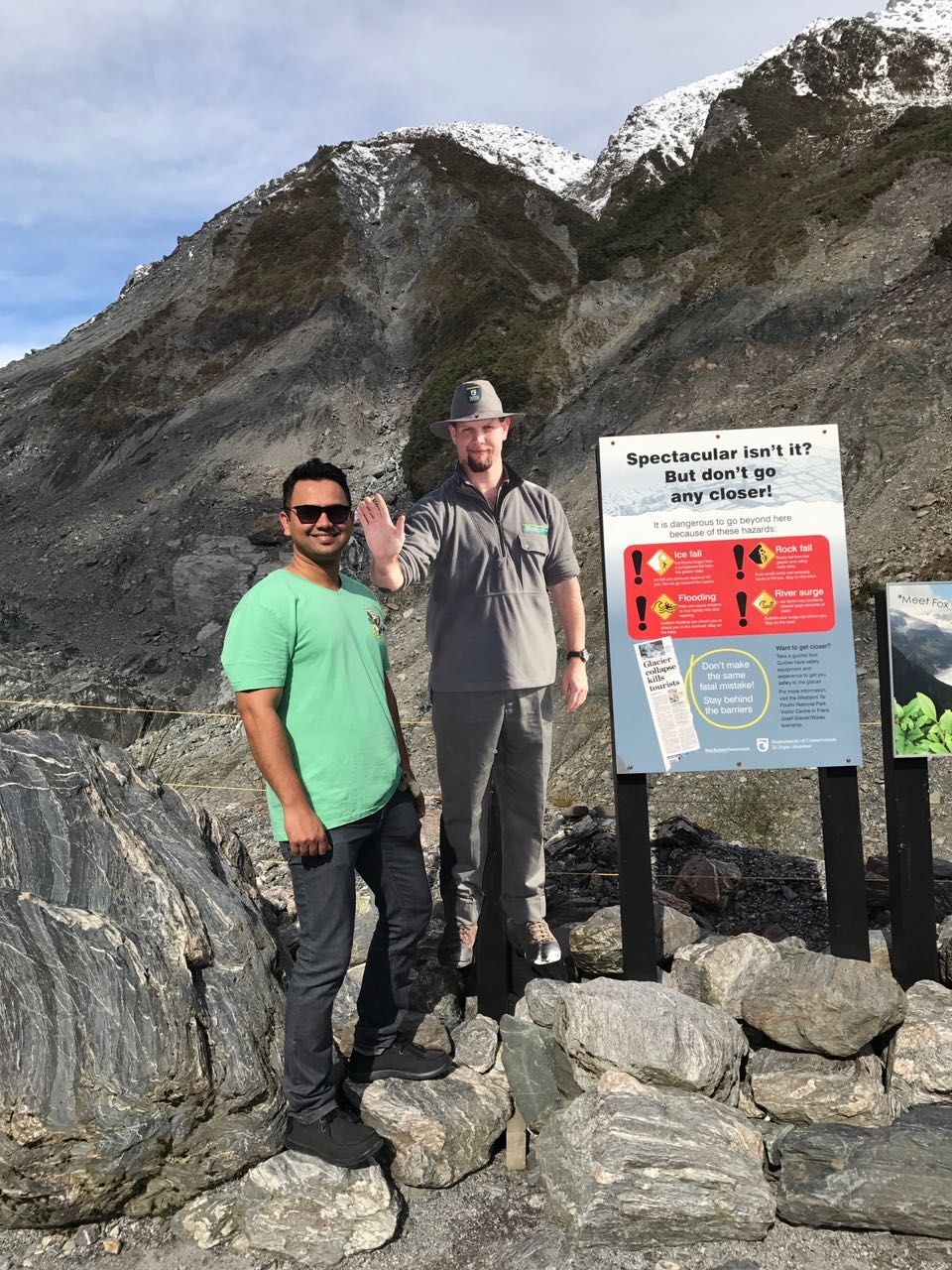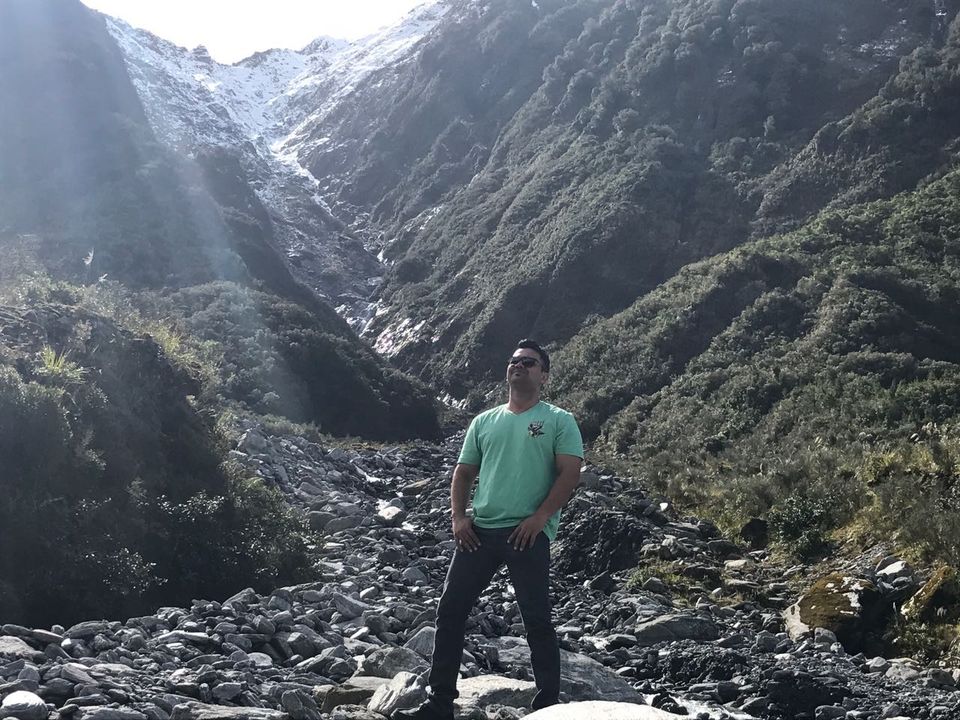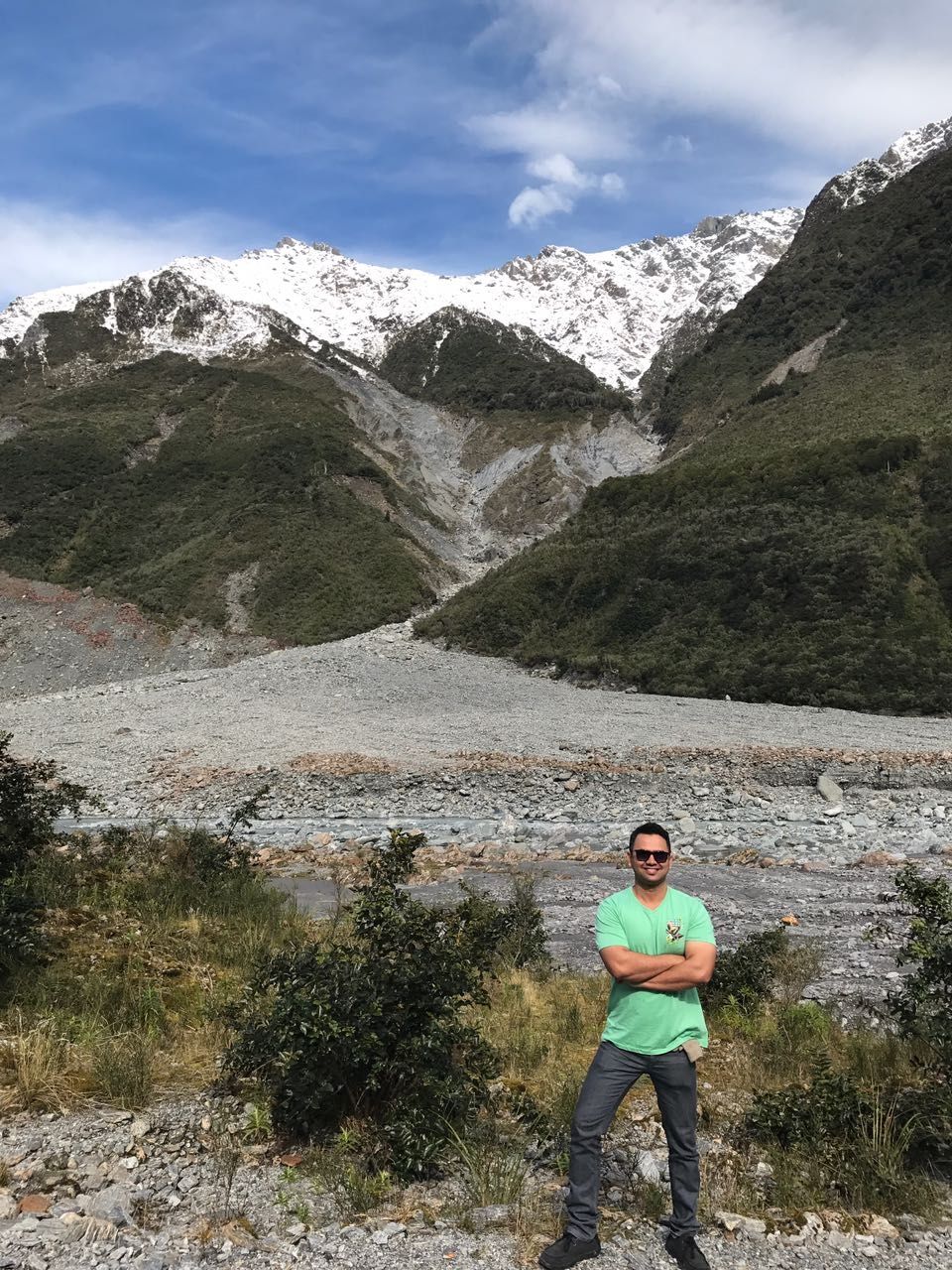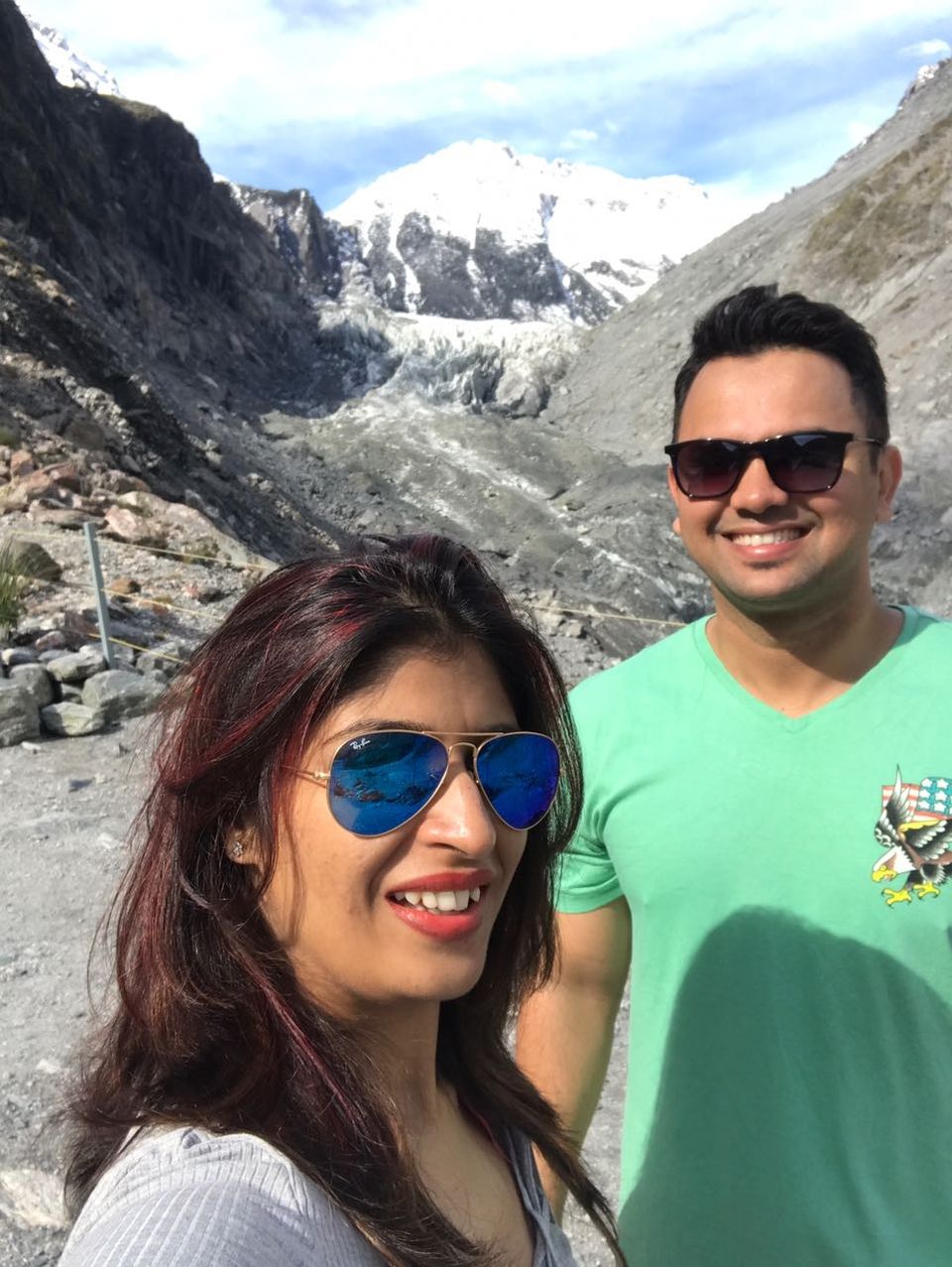 We started for fox glacier from Queenstown at around 10. 15 in the morning( NZ time).
One important point to note here is that FOR ALL YOU GUYS WHO ARE PLANNING A TRIP TO NEW ZEALAND ITS A MUST TO PRE BOOK A SELF DRIVE CAR. IT MAKES THE TOUR AROUND THIS BEAUTIFUL COUNTRY A VERY EASY AND FLEXIBLE RIDE. I would be sharing all the details on how to book and plan a budget new Zealand trip in the next blog. Stay tuned friends!
Ok now coming back to the fox glacier..
One very good thing about the drive from Queenstown to fox glacier is the picturesque surroundings you come across while you are undertaking the drive and the smooth roads make it a fun ride. One such pit stop which we took was an amazing one.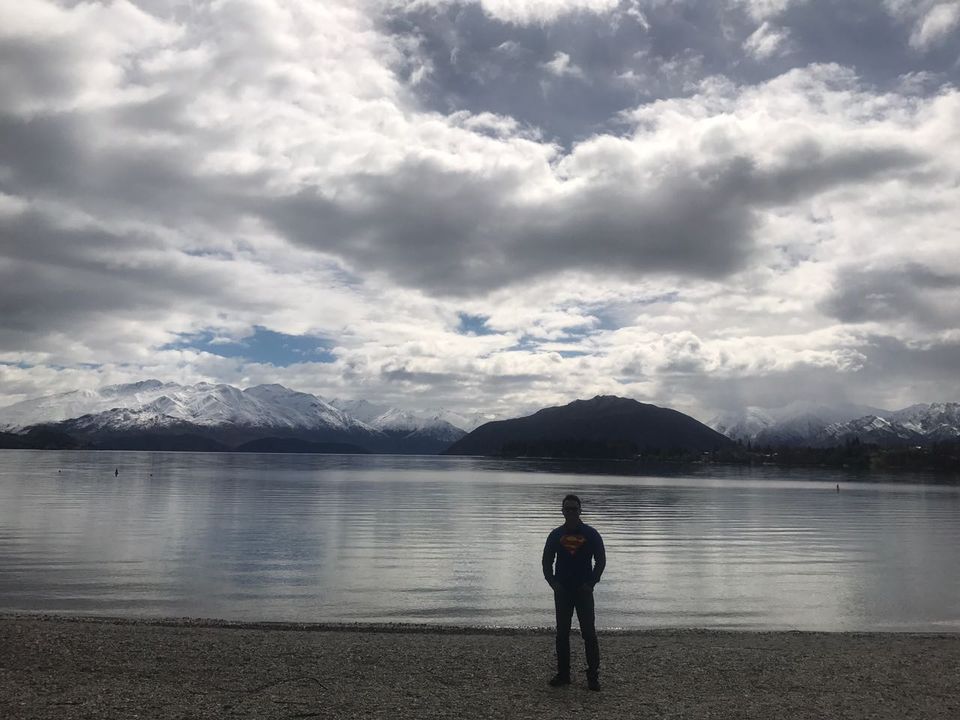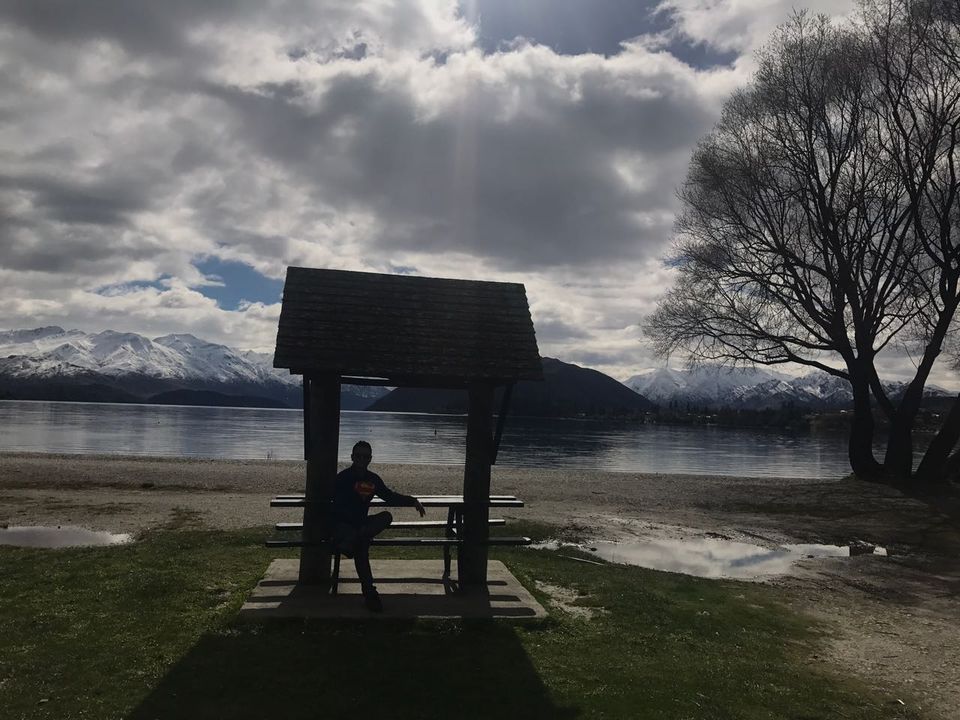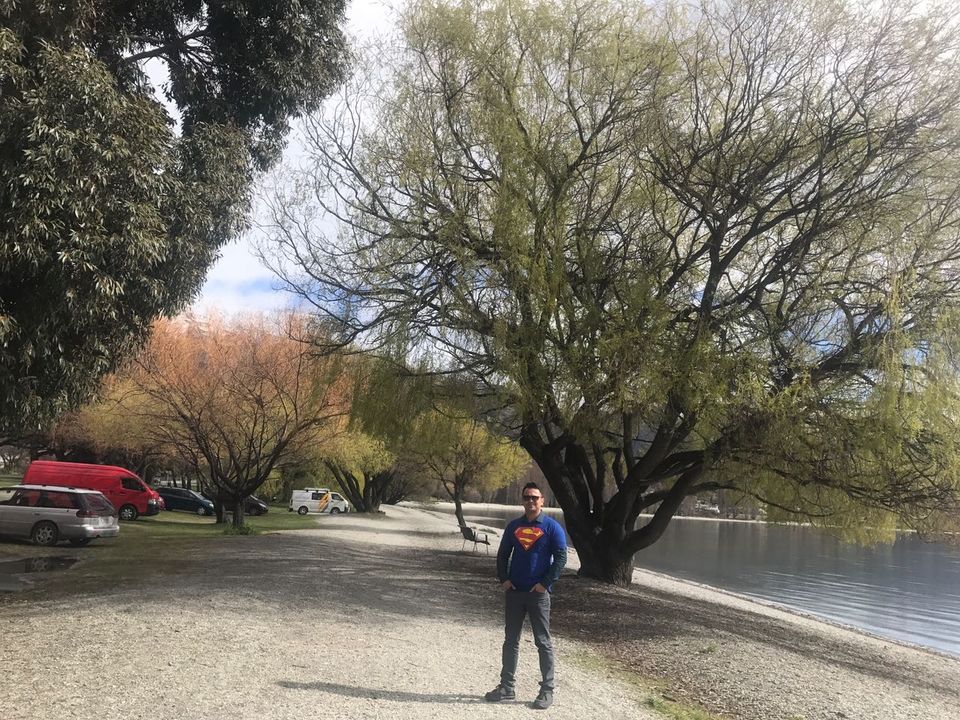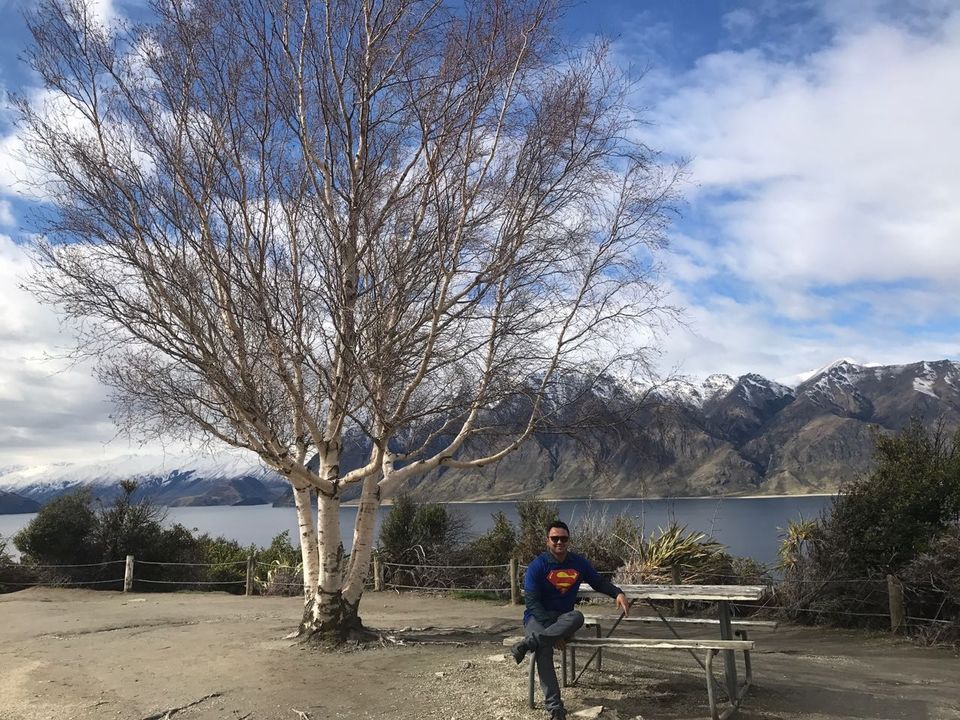 It's always advisable to have your own GPS or you can rent one from the car company you are going to rent a car from. Local navigation also works well as the people in new Zealand love to help and talk.
Its always good to leave at morning for your ride to fox glacier as mostly in evenings the temperature falls down and driving becomes difficult. Our trip was done in September and the weather was freezing cold at evenings.
We had pre booked our stay at Fox Glaciers lodge. It's a beautiful place to stay with all the modern amenities. This lodge is fully made of wood and gives an authentic feeling of staying in the woods.  This lodge is owned by a sweet young Chinese guy who renders amazing discounts and hospitality to Indians. He can be contacted on + 6437510888.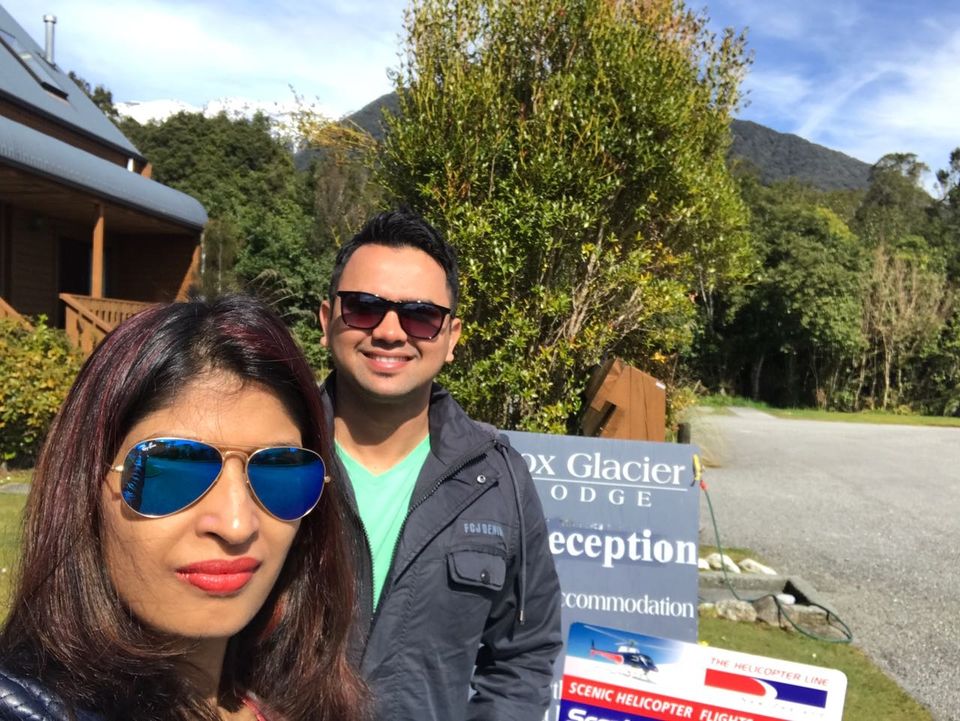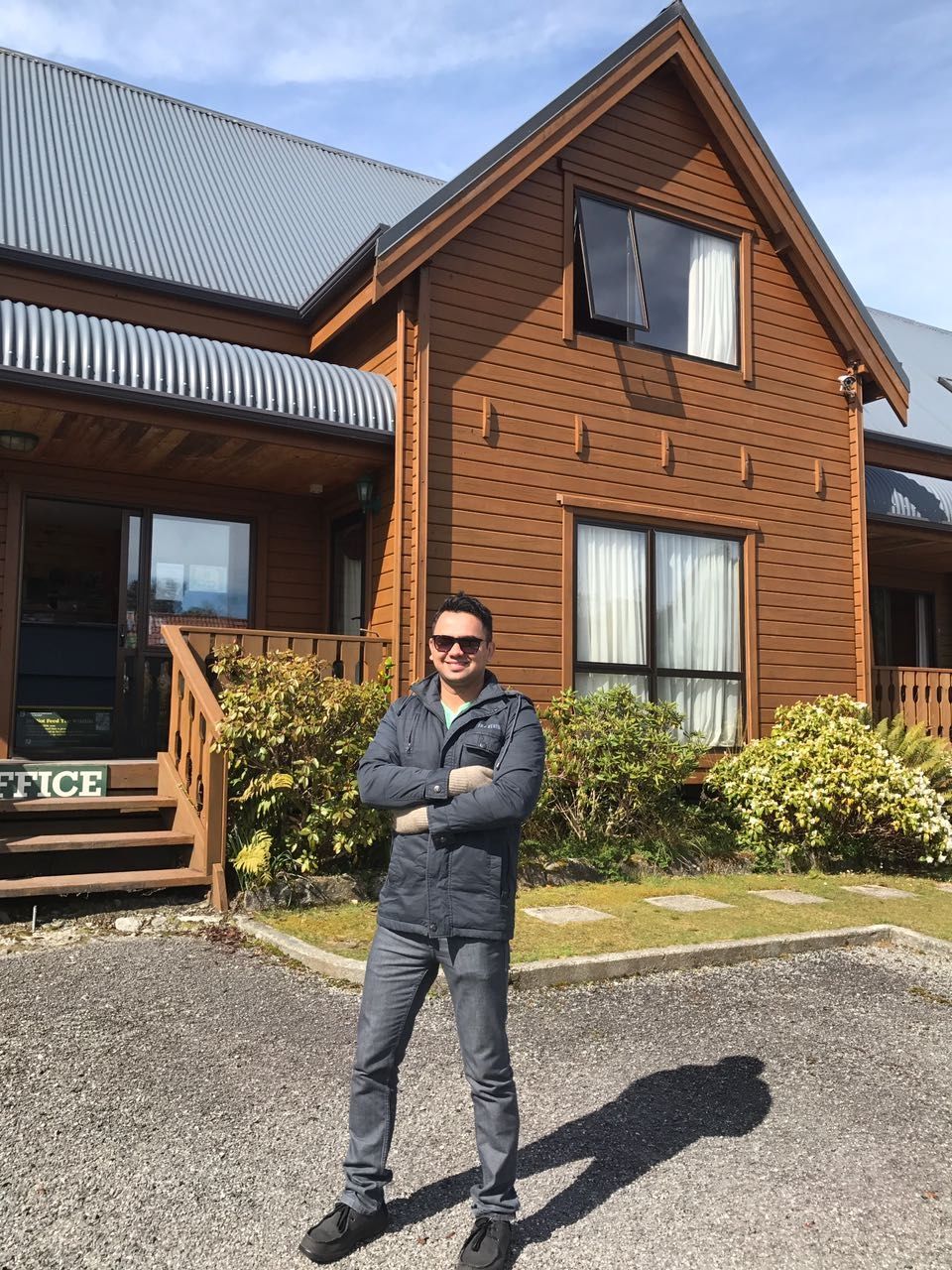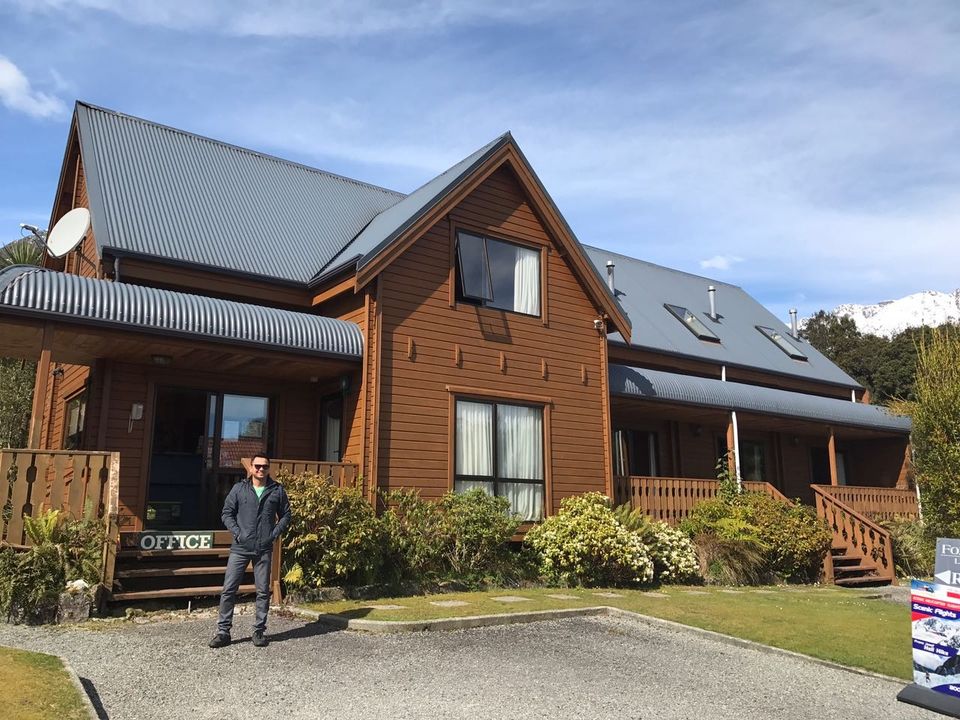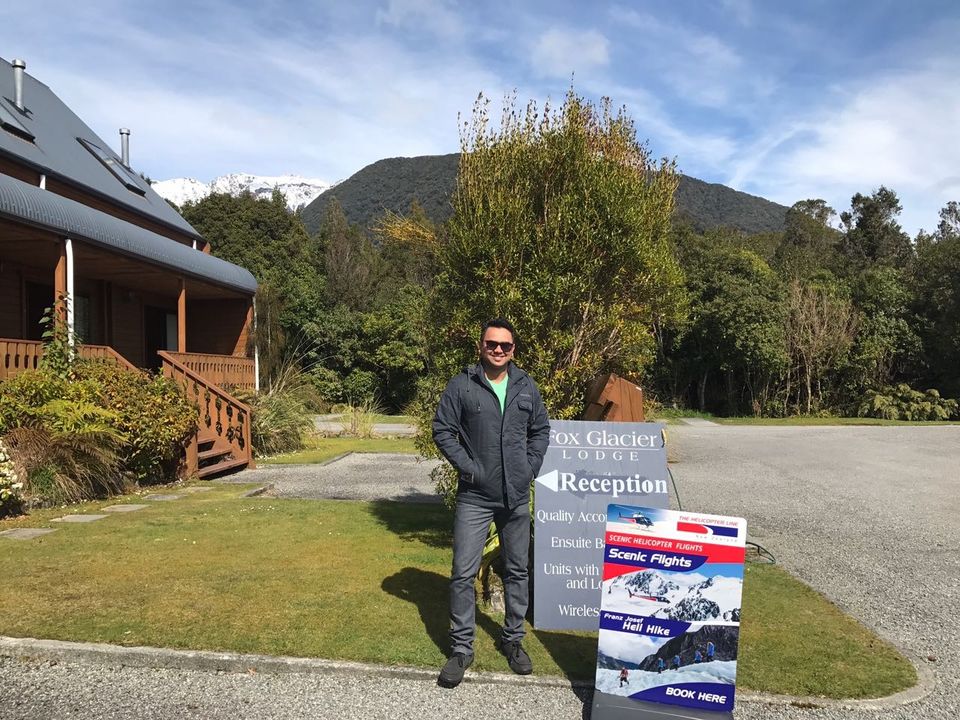 The best time to see the glacier is in the morning post breakfast. Its recommended to have a heavy breakfast as you would have to walk a lot to reach the final point in the trek. The steam of water which you would surpass has the cleanest and purest form of drinking water and one can just sip it directly.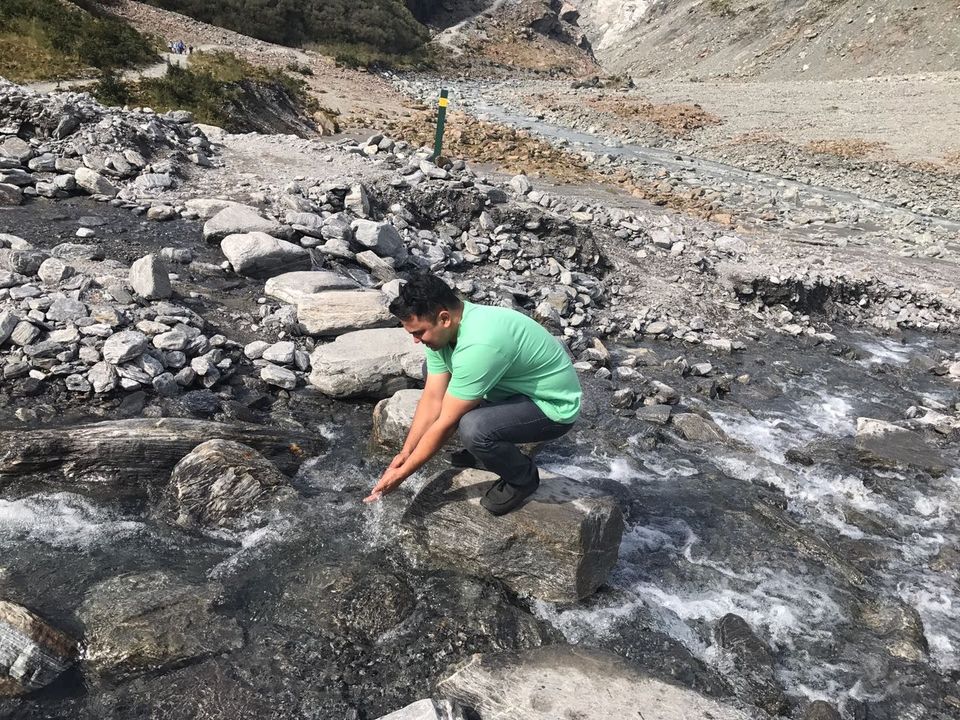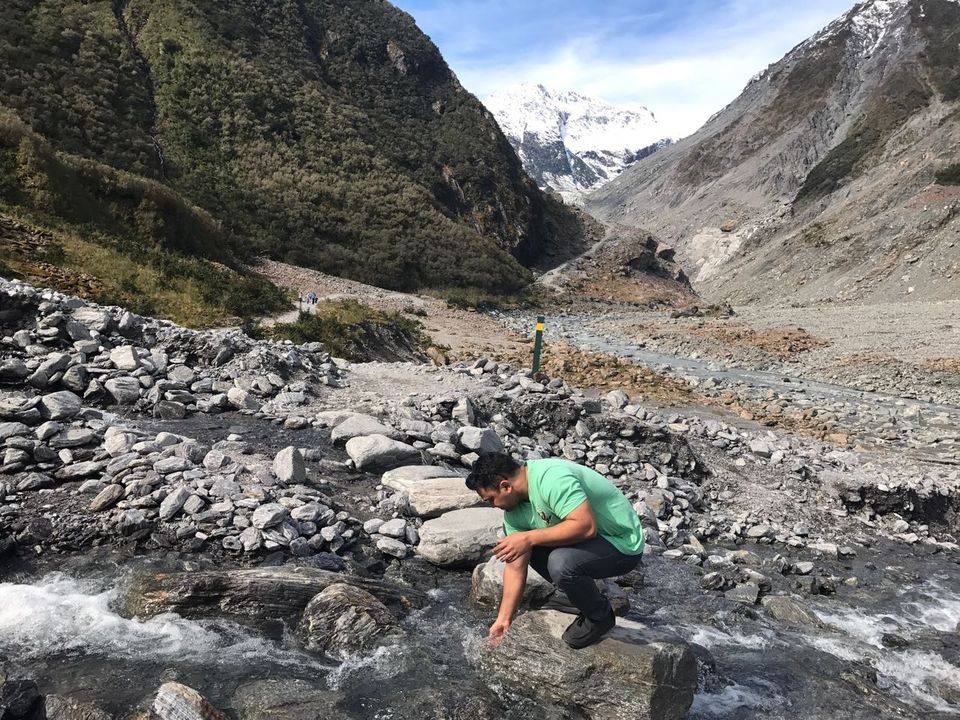 PARKING AT THE GLACIER
When you reach the glacier bottom for a trek to the top you can park your car at a designated car parking. Its always recommended to park your car in a manner seeing the parking of other cars. Parking in a criss cross manner would entail unnecessary fine and new Zealand is very strict about this( Telling from a personal experience..was fined 40 NZD)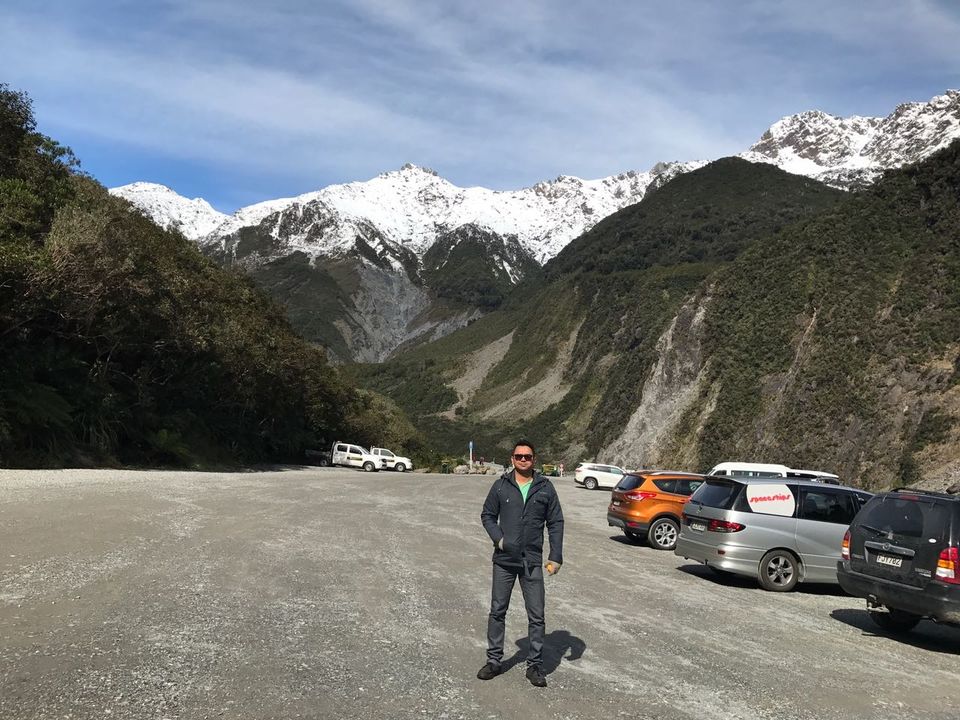 PLACES TO EAT
Fox glacier boasts of a lot of restaurants and finding a good place to eat wont be a problem for we Indians. We dined at this place called the big foot which gave us hot vegetable biryani and raita at 2 degrees. Surpppp!!!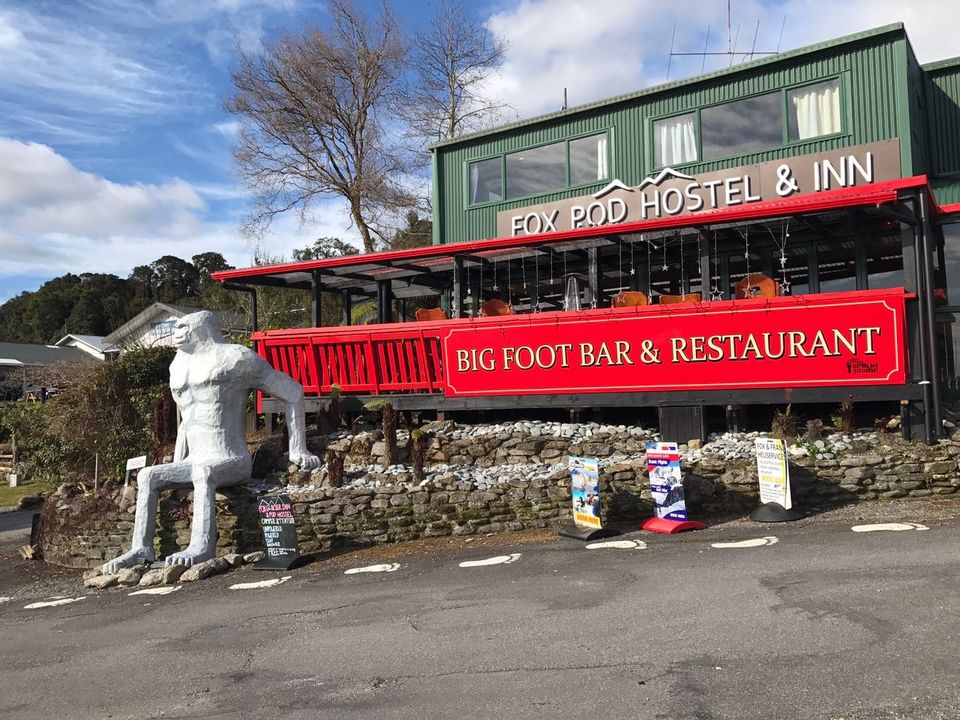 There is also a restaurant by the name King tiger which is 20kms from fox glacier which provides authentic Indian cuisines. We met a sardarji who was the chef there and he took awesome care.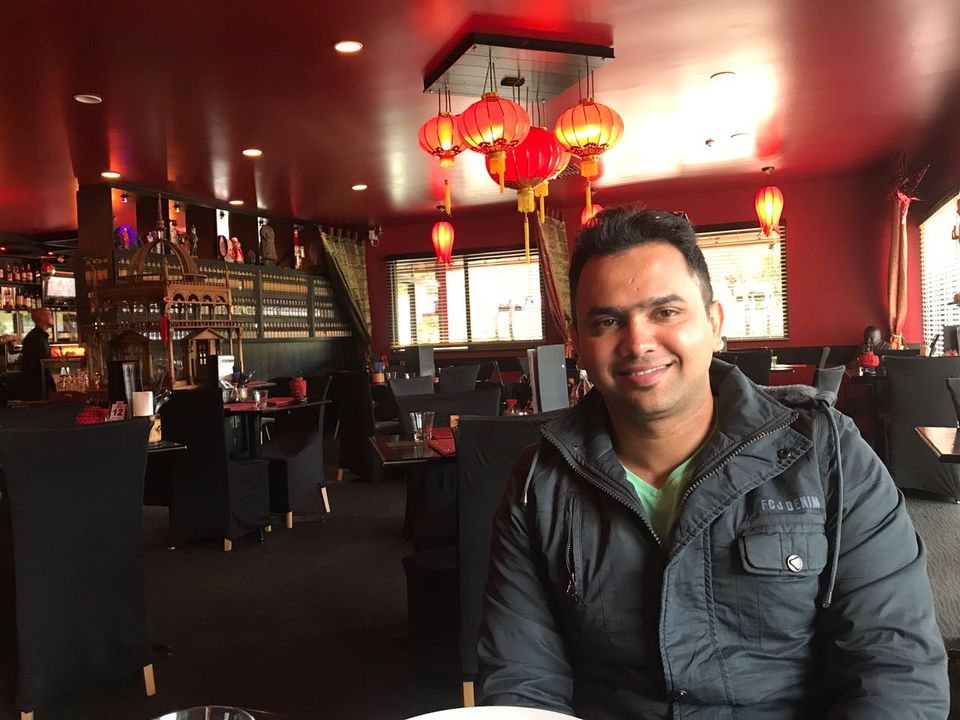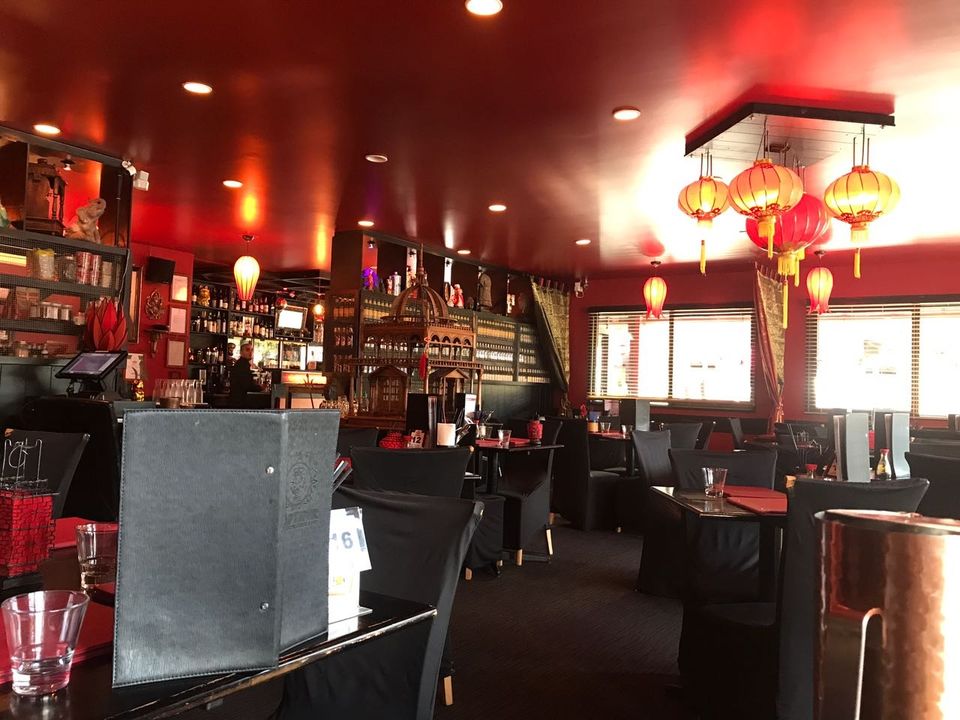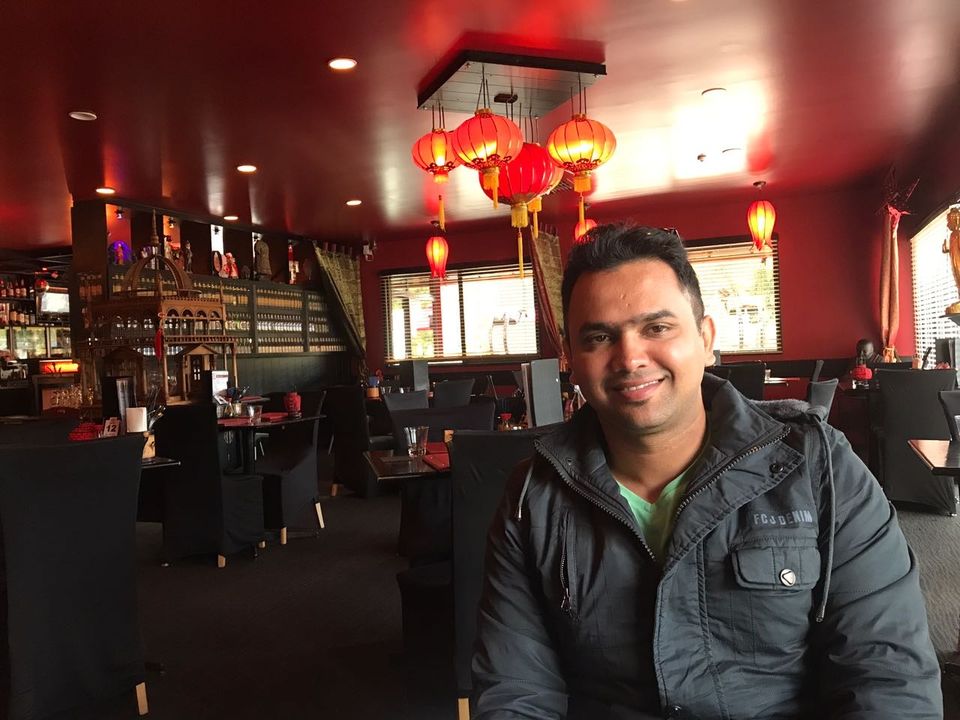 Friends I have just tried to give a small brief about my amazing trip to fox glacier. For any queries feel free to drop in a message. Cheers!!
ONE LAST THING
DONT FORGET TO POSE WHEN YOU ARE AT THE FOX GLACIER!!
CHEERS..