They say good things come in small packages and yup that's true. At 2300 hectares Penang National Park is Malaysia's smallest National Park. It is located in the north-west corner of Georgetown. It's a great trip while visiting Penang and is very different from the hustle and bustle of the city and is a nice change of pace. You can fill your day with activities such as jungle walks, horse riding on the beach, sunbathing and enjoying the beach. You can choose to travel around by boat or do some adventure by jungle-trekking.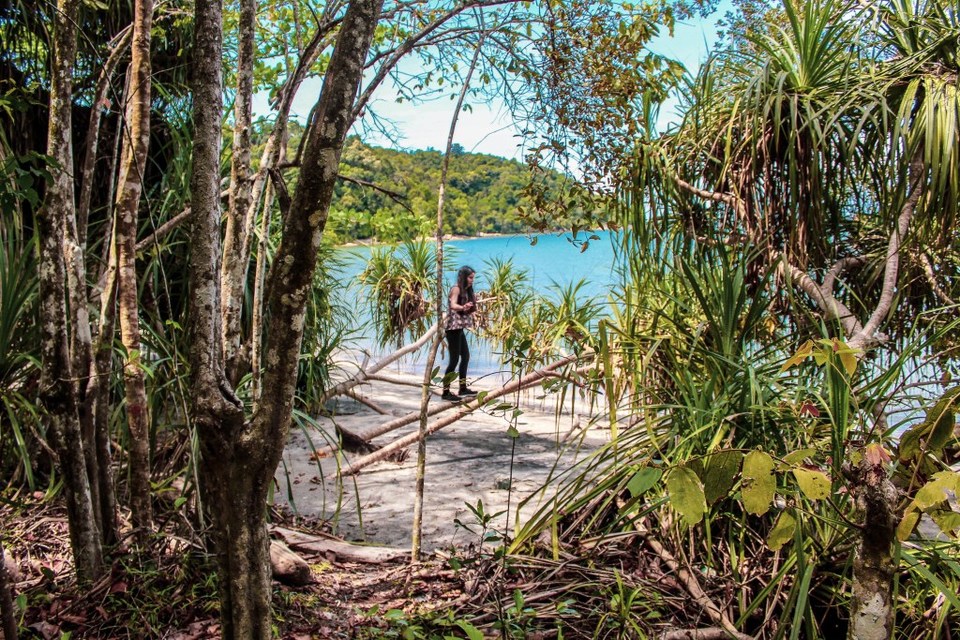 If you are interested to go hiking in the national park, make sure to grab your copy of the map for trails. There are 2 beaches in between where you can make a pit stop or many want to enjoy some quiet time. If you want to do the whole trail by hiking, do wear appropriate footwear because you may have to do steep climbs or may find a rock or fallen tree in between. The trail is not very tough but is certainly tiring and involves a lot of walking so bring with you a lot of water to keep yourself hydrated. While continuing you will find a lot of monkeys beware of them. After around 35-40 min, you will see a beach which is not good for relaxing but if you are willing to continue now with the boat and not by foot, you can arrange boat pick up from this point at the starting of the hike at the entrance. Many people do all the hiking by foot and some opt for by foot until this point and then by boat till monkey beach.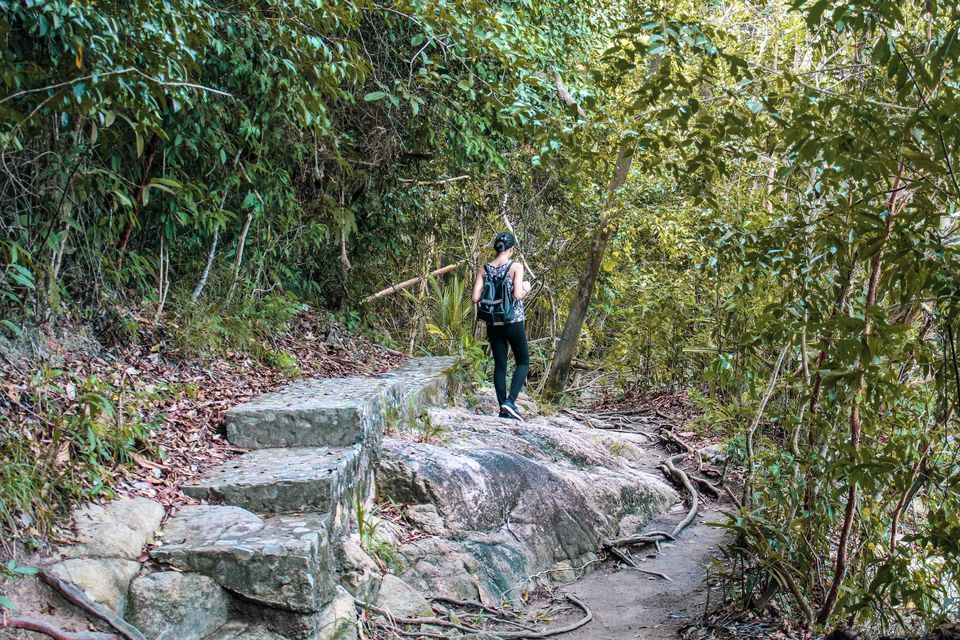 By Boat
If you are not a person that would want to go hiking or if you are with family or kids, you can opt for both the beaches by boat. At the entrance, you can talk to the person to arrange a boat for you and discuss the plan with. Do not forget to bargain. Also, boats can accommodate atleast 8-10 people so you can ask other people as well to share the same boat with you and come back at the same time. If you want to hire the boat all to yourself that can be a bit expensive.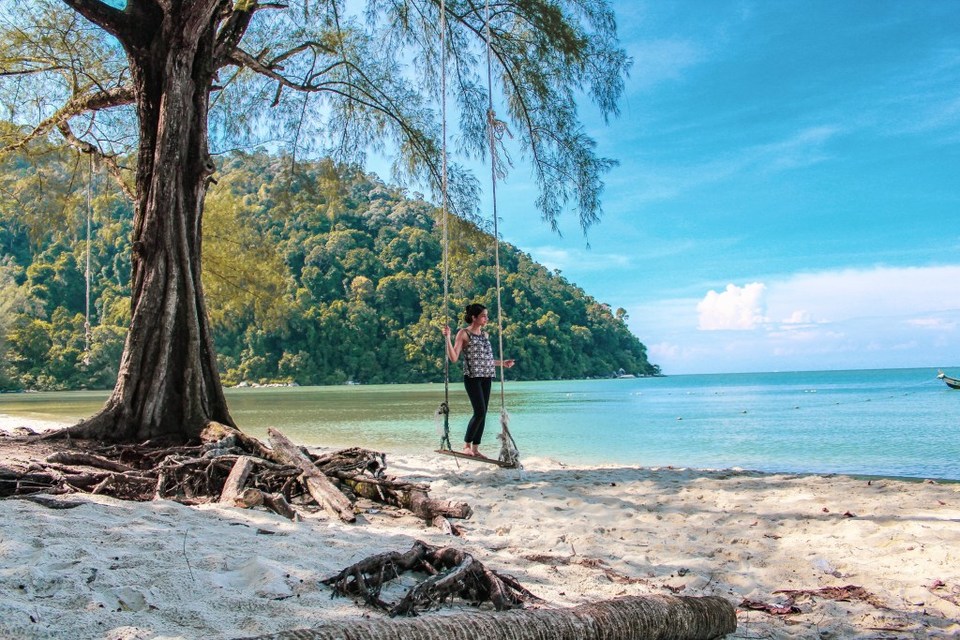 Monkey Beach
This is the most popular beach in the park as it is easiest to get here by boat or by hiking or a combination of both. There are hammocks on the beach, changing area and many fun activities to do. you can choose some water sports or horse riding on the beach. This beach can get a little crowded in the peak time so if you want to stay away from the crowd, make sure to visit here early morning as soon as the park is open or may be in the afternoon when most of the people are gone.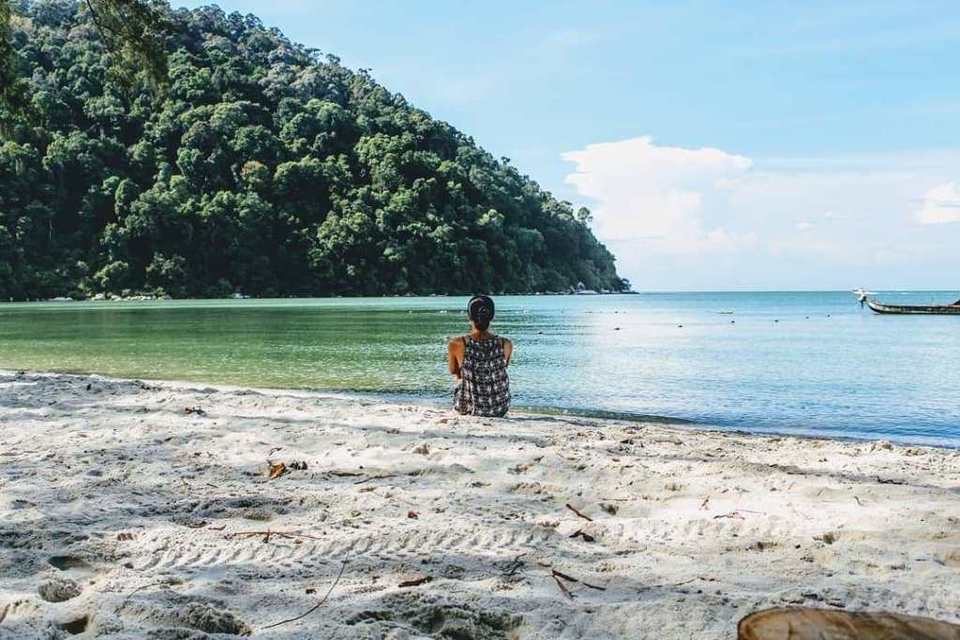 I opted for both hiking and boat and visited only monkey beach, not turtle beach so couldn't say anything about turtle beach. The entrance to the park is free. In my opinion, if you have enough time and can push yourself to opt for hiking then please do because this is an ultimate experience of being in the forest and then go to the beach. It's not boardwalk through the forest. Combination of beach and forest walk is the most exciting. Isn't it?
Until the next post. CYA!! XOXO!!
This blog was originally posted on Suvarna Arora.
Follow Suvarna on Instagram for more!