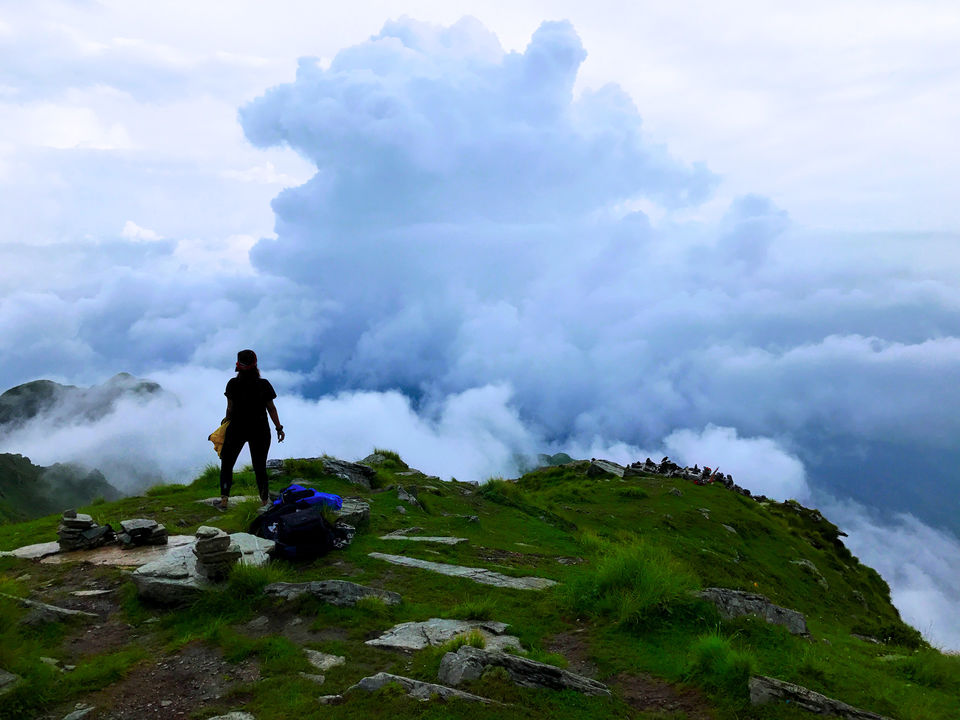 It was my first tour to Garhwal, although I am a kumaoni but garhwal is always in my bucket list from childhood as it more beautiful then kumaon mandal.
We started our journey from Anand Vihar ISBT around 12'o clock night, that day was Friday. Well i have the idea that i have to travel like 24 hours continuously as i am from hills but 2 of my friend who are travelling to pahad very first time are unaware of it, but for us travelling is more beautiful then the destination - the traveler's word.
We reached Haridwar, what a beautiful scenery of sunrise and moreover the calmness of Ganges. Amazing, only the kal-kal of Ganga is there and the chirping of birds, that's it and nothing noisy, not at all, the silent bank of Ganges. We changes a bus for Rishikesh, what a beautiful weather it was, rain and clouds and a mild breeze and the Safar. We reached Rishikesh and then we had been through a lil difficulty dealing with the local cab drivers, as they are not agreeing with the seats(we want window seats as usual), and the second thing was they are charging us alot for hiring the cab moreover we don't want a hired cab(although i never hire a cab, i prefer travelling in local bus with localities). We moved towards the bus station, from there we took a local bus to Srinagar.
As we are travelling towards Srinagar, we stuck in a little "Bhasad", a Alto got hit by our bus, not a major hit but just a small "bang". They are resolving the nature that side and I am enjoying the nature this side, the small bridge and the underneath small "Gadhera"(small sub-stream) I don't know what you guys call those sub rivers forming main river stream :).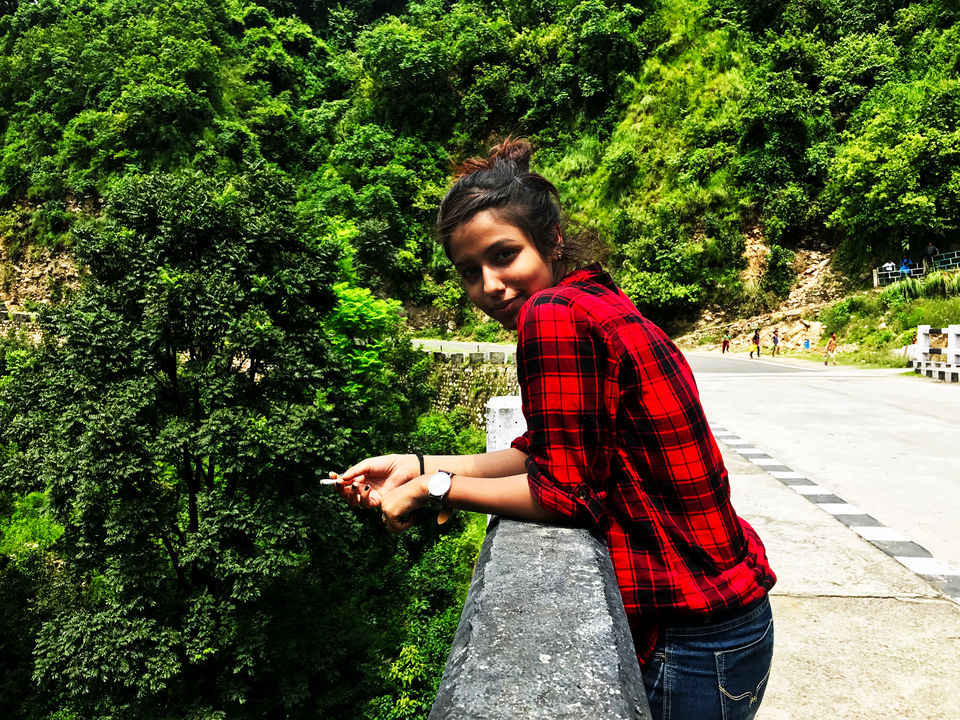 We started moving again towards Srinagar, we almost got exhausted because it's been a 12 to 13 hour journey till now from Delhi, still no sleep because i prefer the route more then the destination and indeed it was worthy to avoid sleep that time. Finally we reached Srinagar around 5pm.
Again from there we took another bus to Ukimath, only bazaar of that area. We traveled for 2 to 3 hours non stop and reached Ukimath. Well man the journey from srinagar to ukimath is breath taking. Talking about the sceneries not the roads :D :D.
Finally we reached ukimath and relaxed for a bit, we had my the life savior "Chai" and discussed with the local cab driver, as there is no such bus or any public conveyance available to reach Chopta from ukimath. He agreed in Rs 600 or if he get any "sawari" then we will pay accordingly. We started our final journey to chopta after such a tiring change of buses, we almost changes 5 buses to reach chopta.
But no worries at all because the pain is worth taking for Chopta. I can never forget what i experienced in that small 1 hour traveling of Ukimath to Chopta because i was in tears seeing the nature in its naive form. Yes i got emotional in such cases :).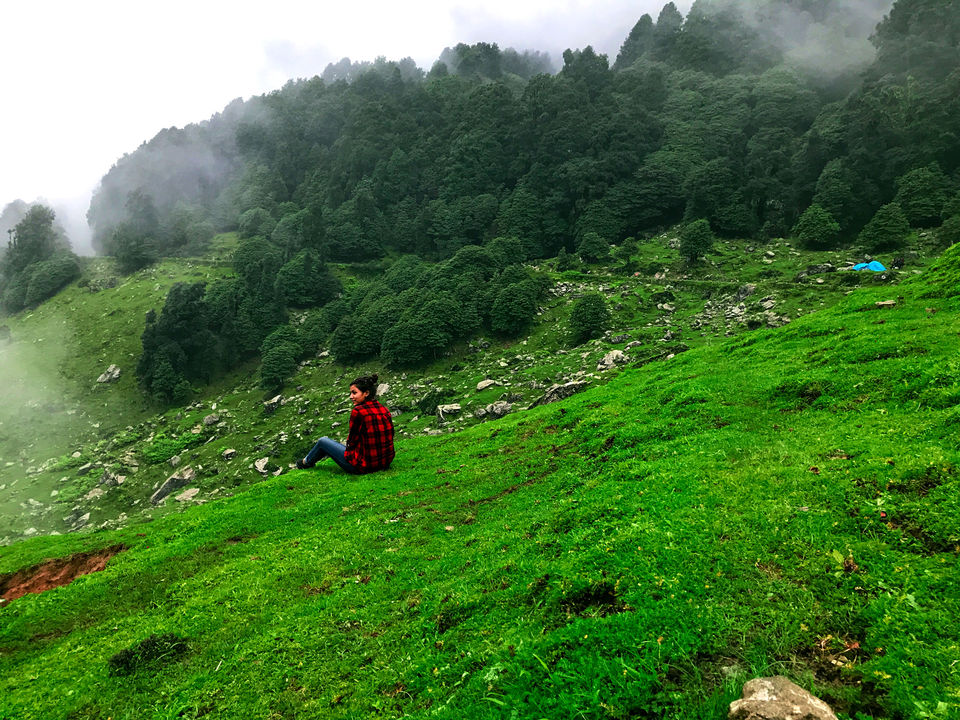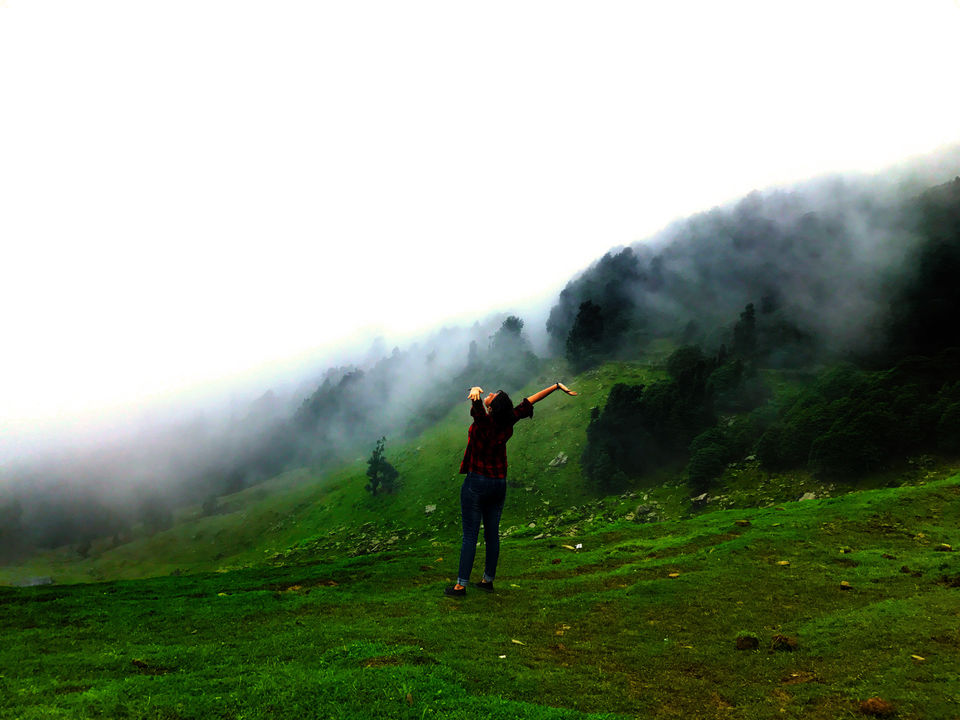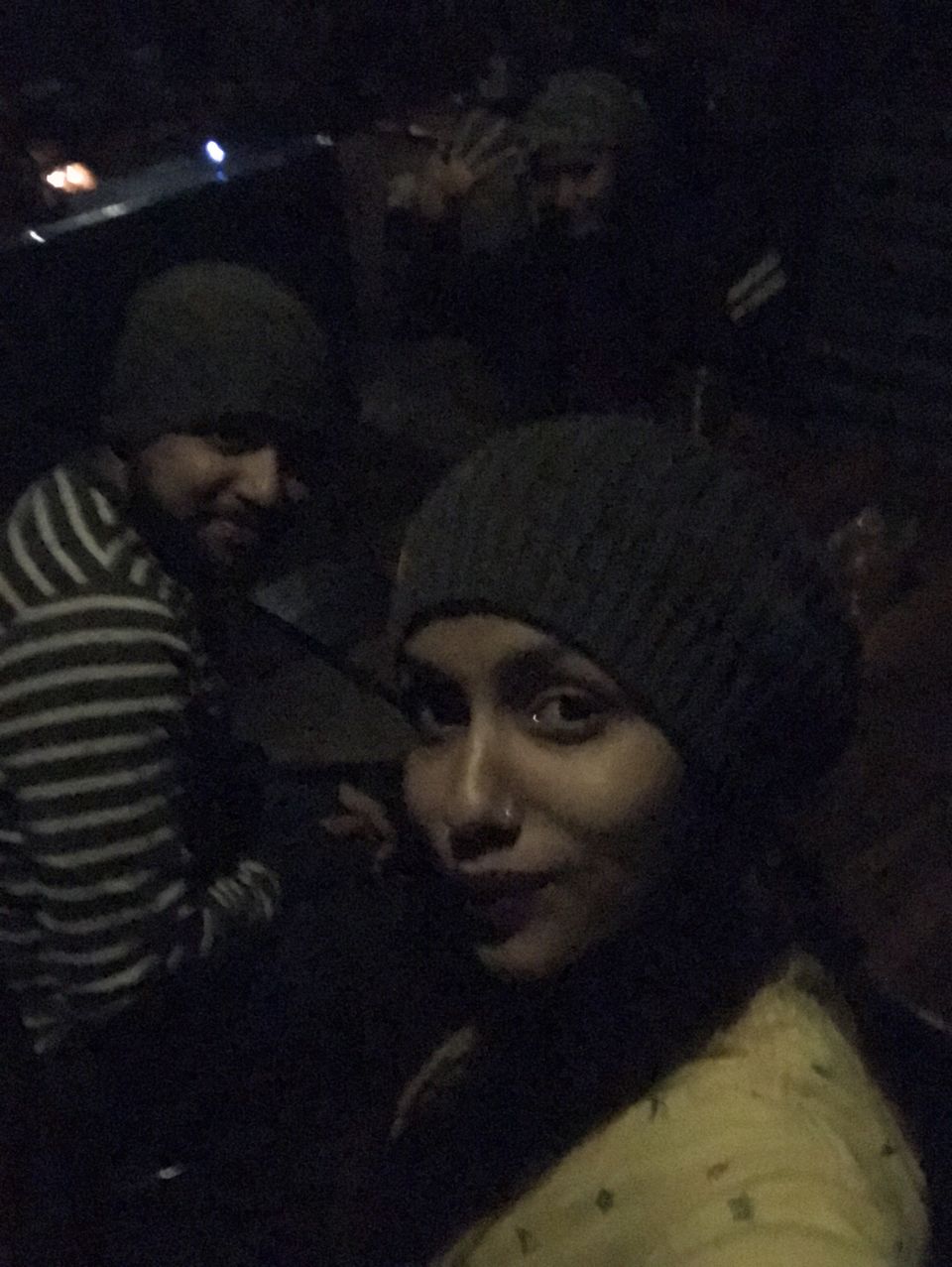 Our day started with chai and maggie, today we have to trek till Tungnath, a very moderate trek with beautiful sceneary. It took around 2 to 3 hours to reach Tungnath Temple becuase we took every single scenery in between the trek.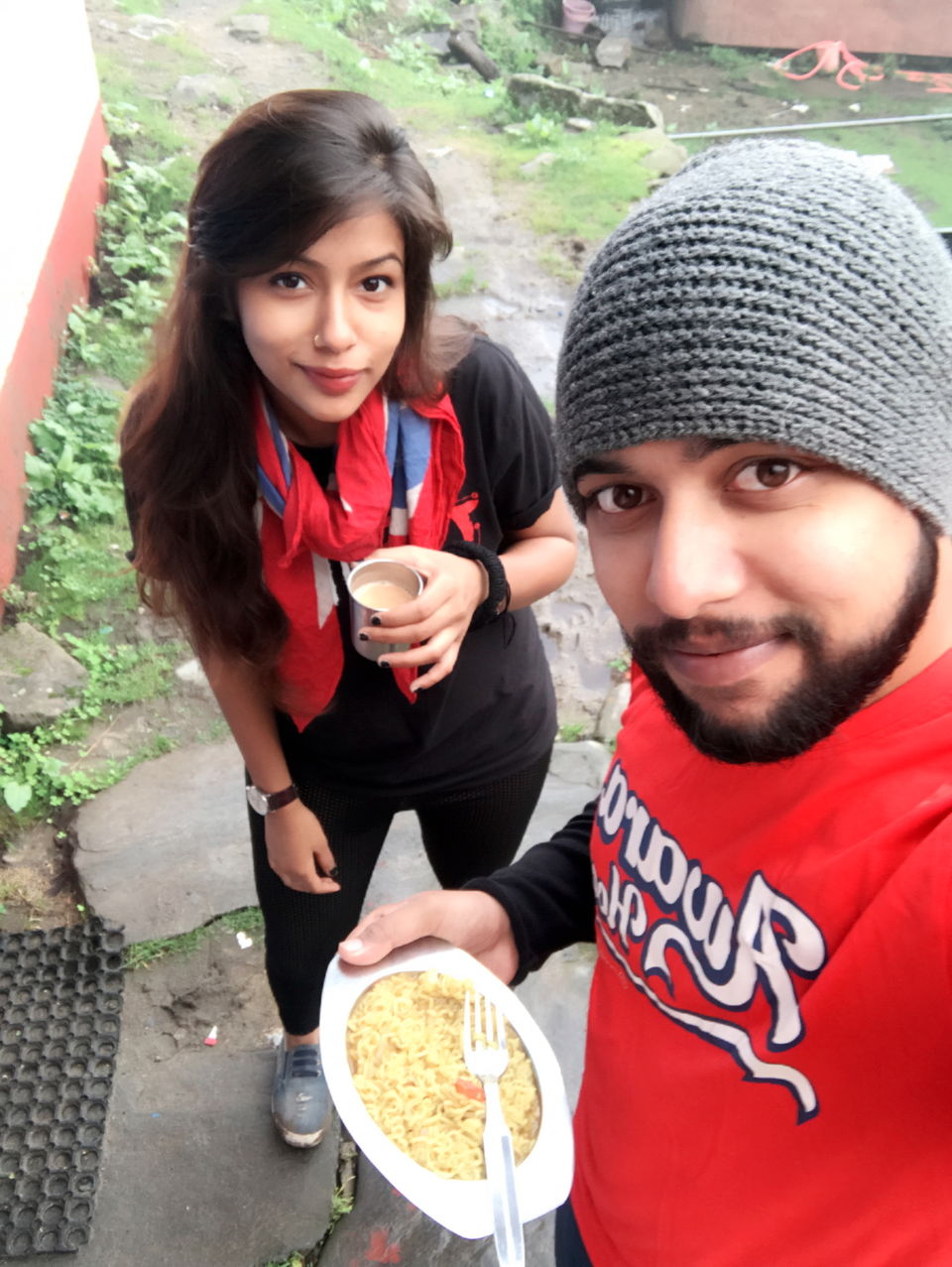 There i found my Sukoon ghar, it was amazing and i can never forgot what i saw there, it changed my life completely and i discovered my love for hills, i got my purpose of life there.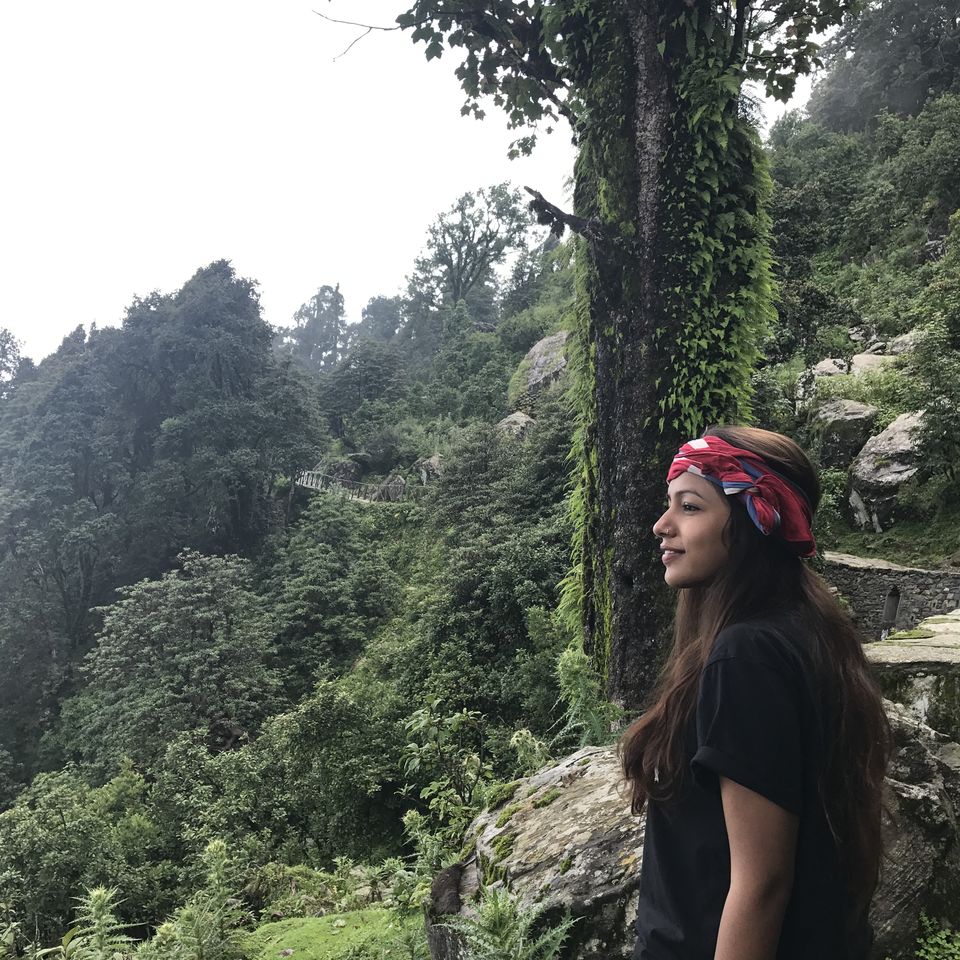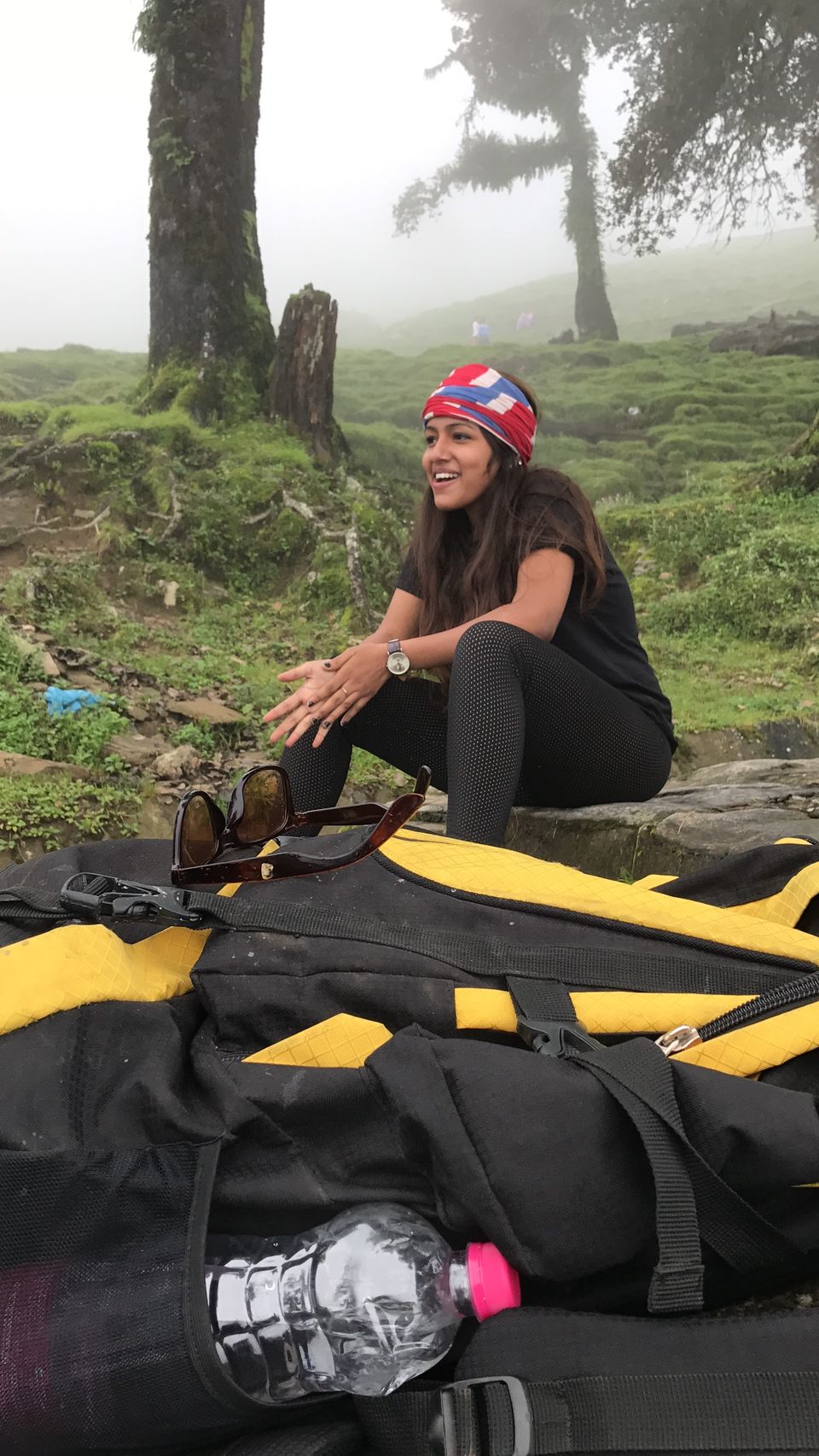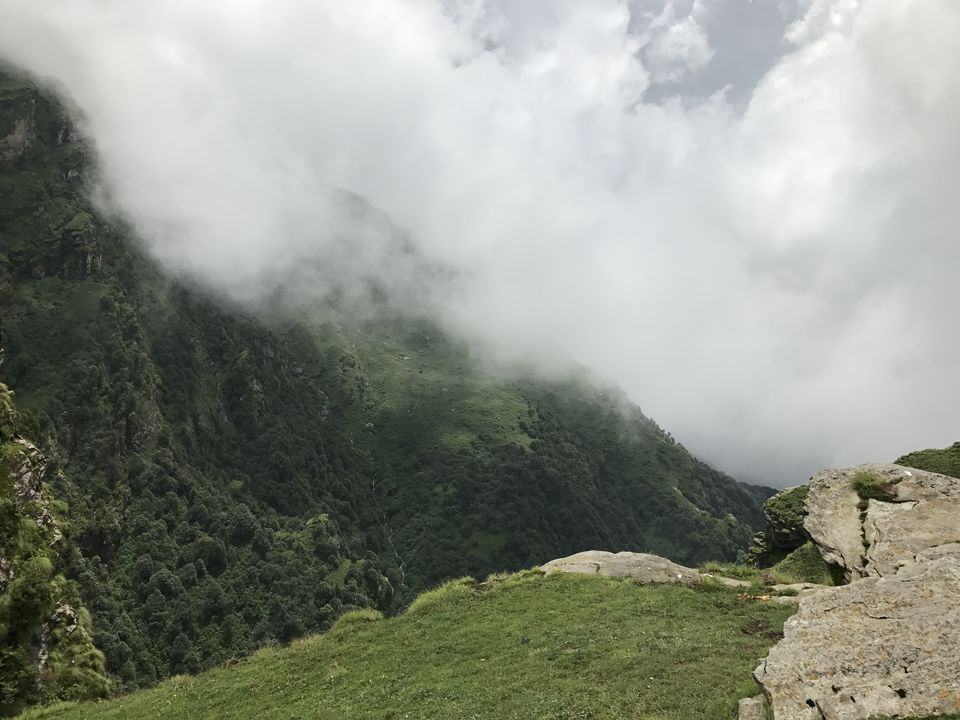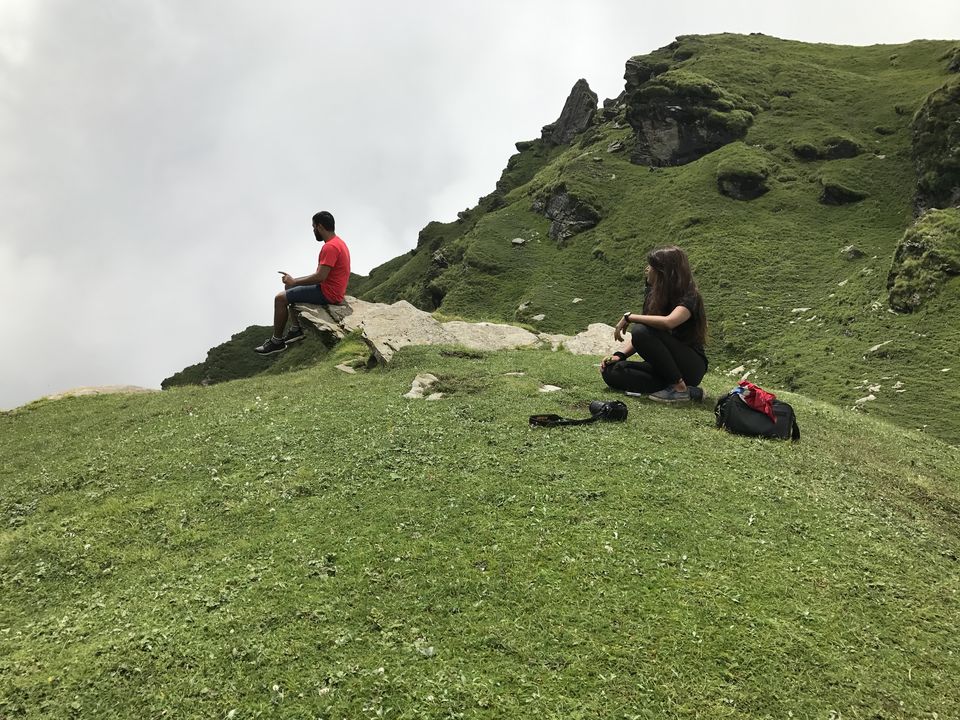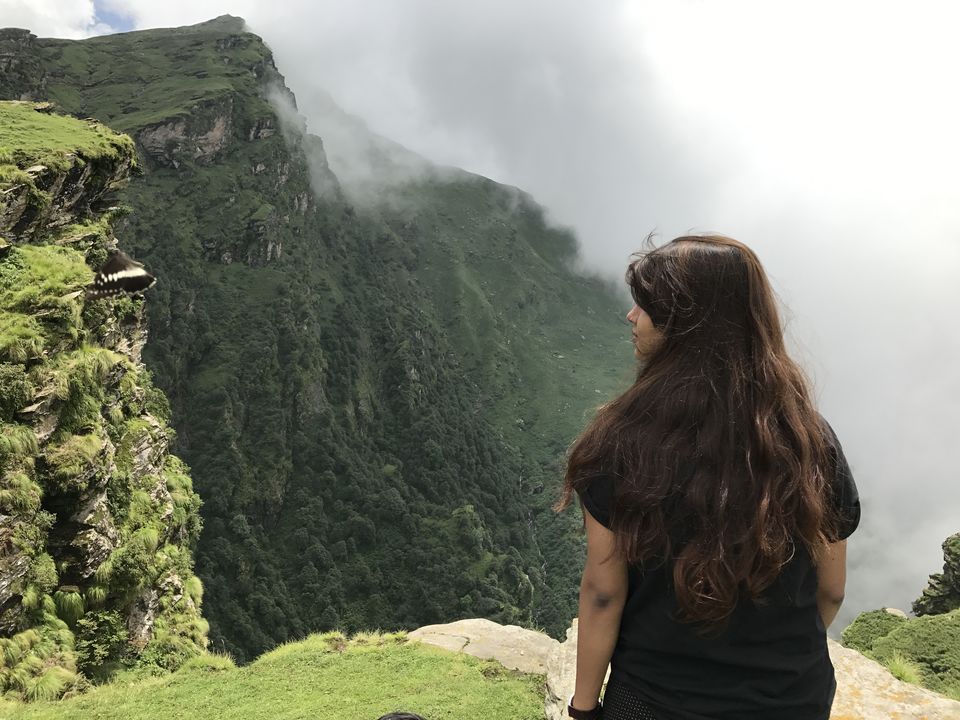 We almost completed 80% of our trek and here it came the Mighty Shiva Temple - Tungnath. Hopefully weather was on our side, a Little rain shain but then one trebble thing happened Extreme raining, we had planned for Chandrashila peak and how can i back off, these rain and weather torment can not stop me. Who cares for the path or the trek slope or the slippery route for Chandrashila.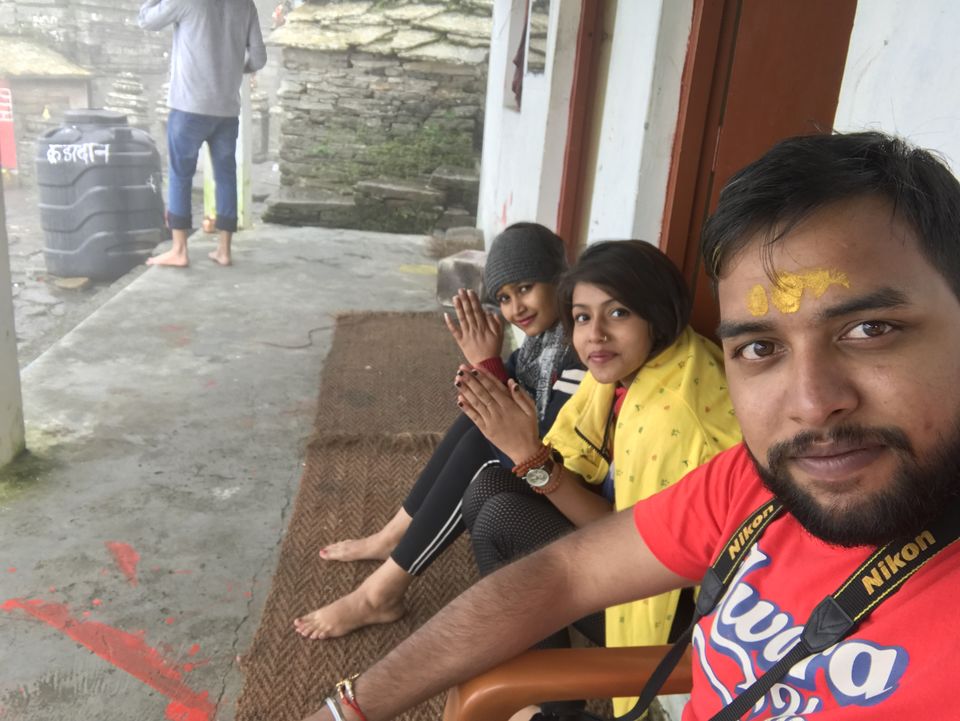 We waited for like 2 to 3 hours, we have one umbrella and no raincoat, still we are waiting for the rain to stop. After 2-3 hours of heavy raining, finally the rain stopped, we rushed toward the trek, cute little but dangerous waterfalls started emerging from here and there throughout the trek, everyone is advising us not to go on this time but hum kaha rukne vale thy bhaiya, we started our trek towards Chandrashila.
we found a Lawaris raincoat outside our shack, we just picked it and ran(LOL), as we started we found another group on the way up and guess what they offered us another raincoat as one of their friend is not trekking with them and choose to stay back at Tungnath, lucky we.
I can't believe till now that i did it, i made it like in such treble terrain, so risky trek route after rain and i am so much excited just for a single view from Chandrashila, i bet if anyone was there in place of me then he/she would surely gave up after such heavy rain. Risky but worthy.
This was a life changing trek for me, i found me there.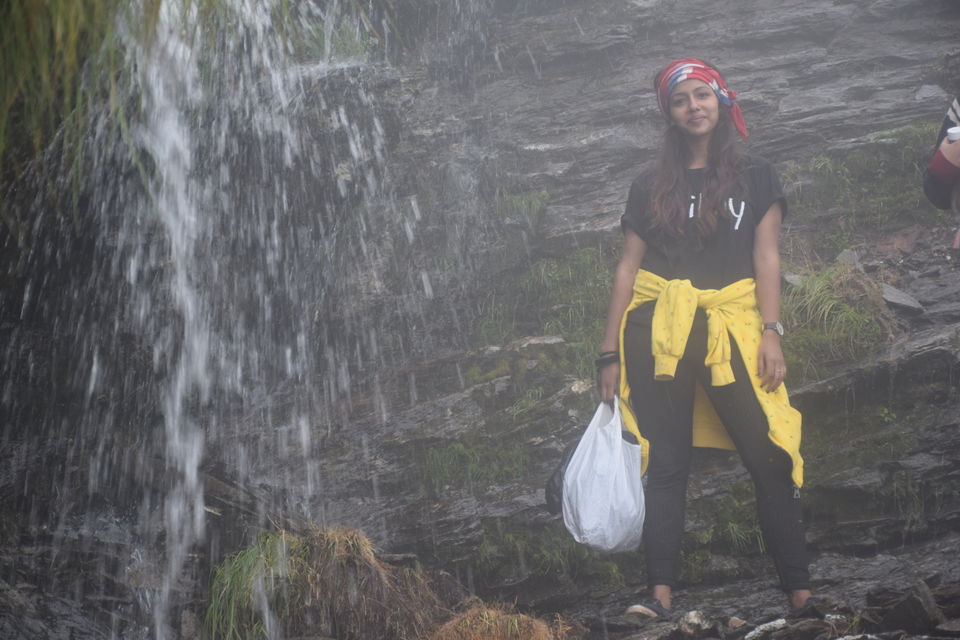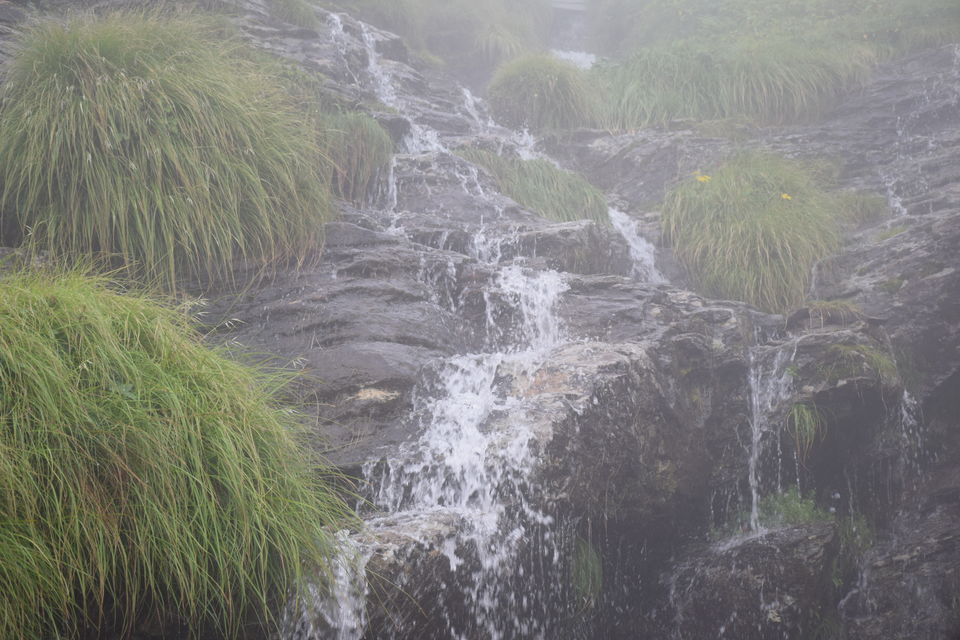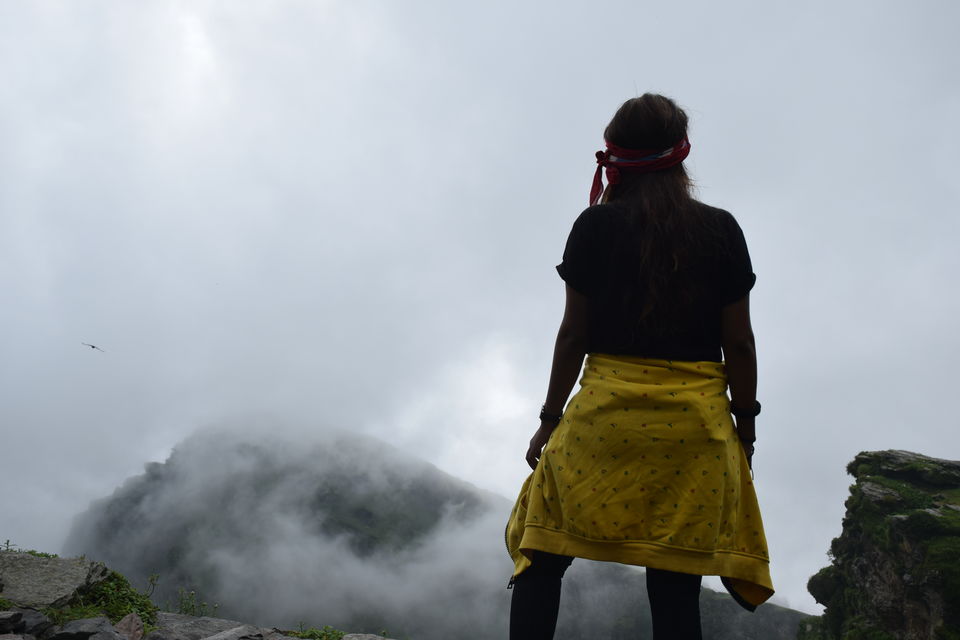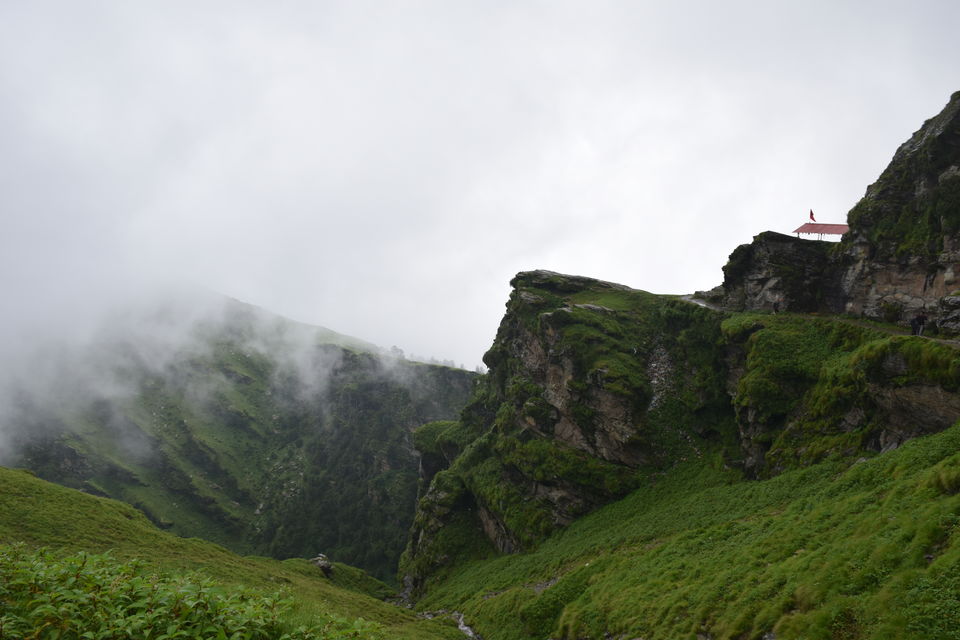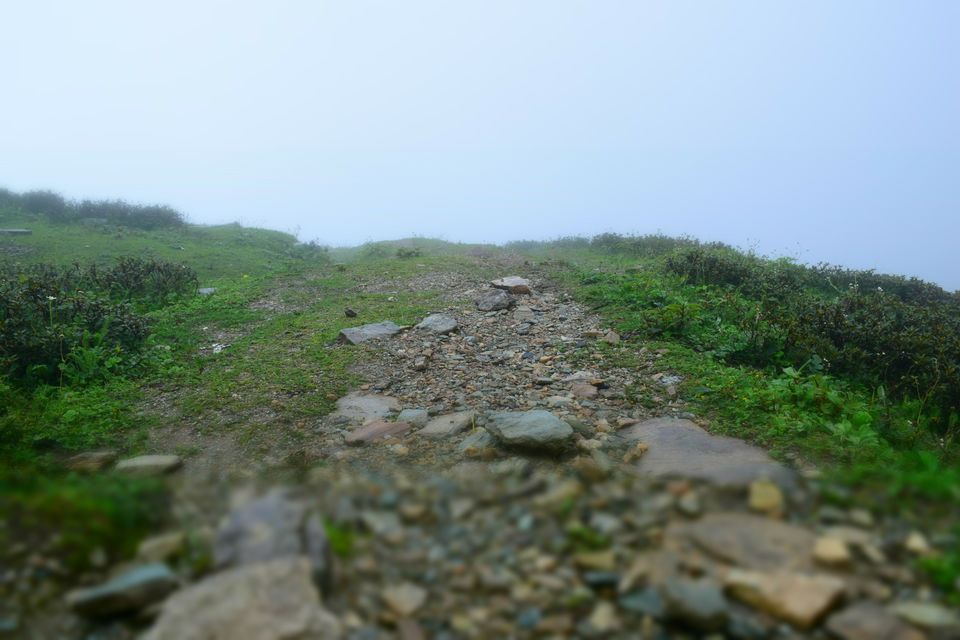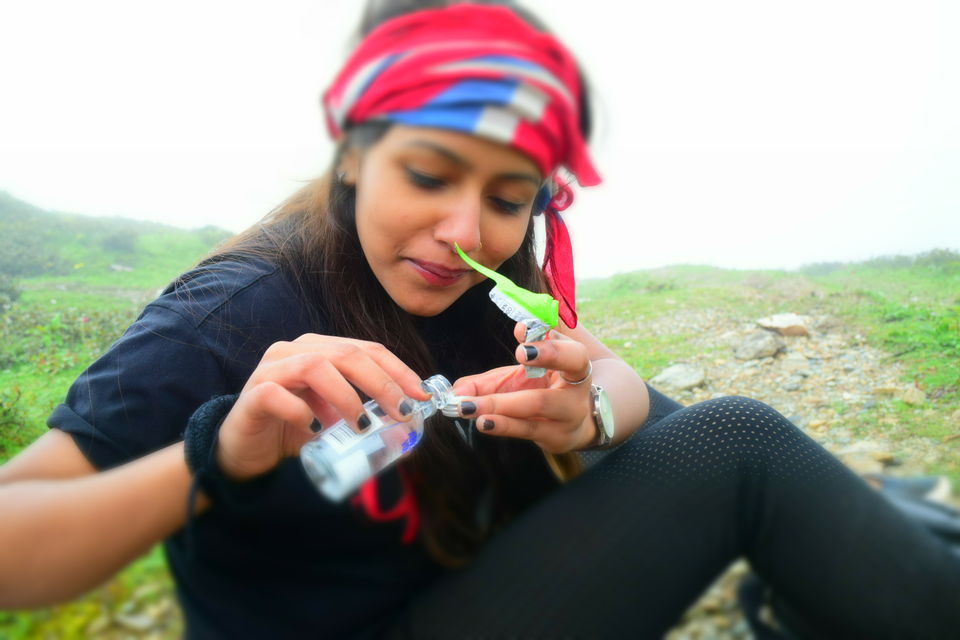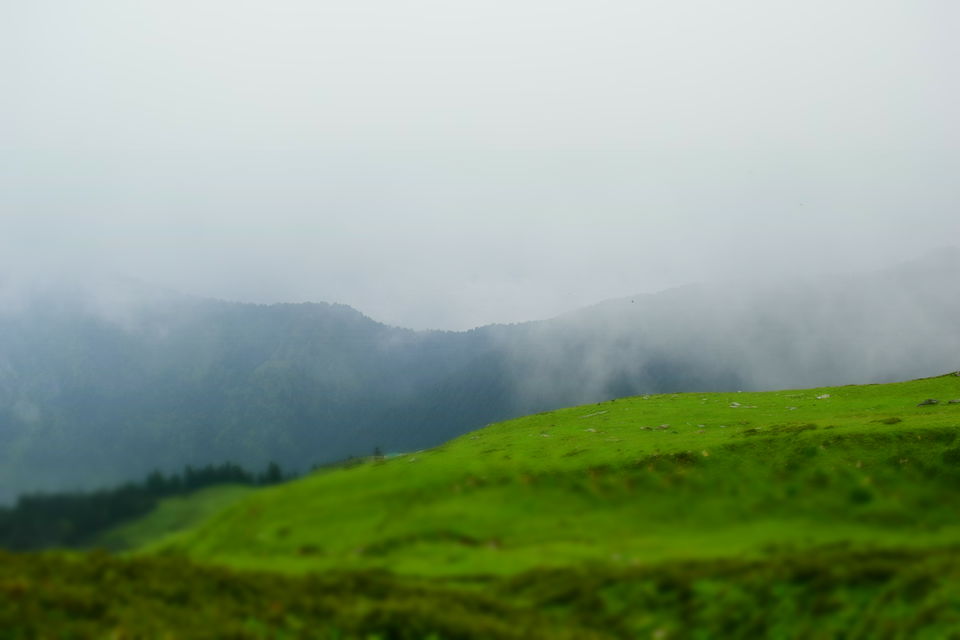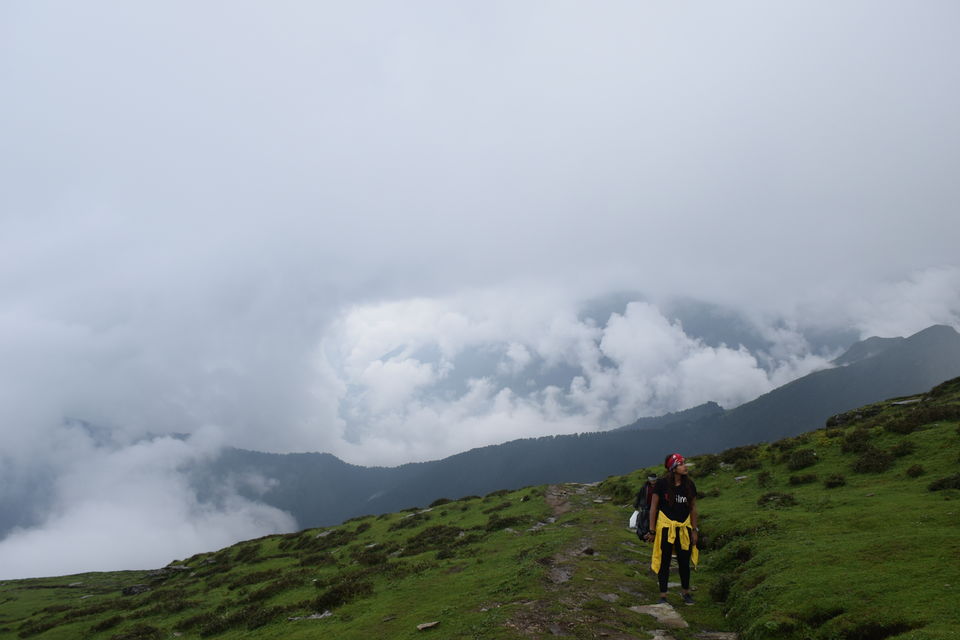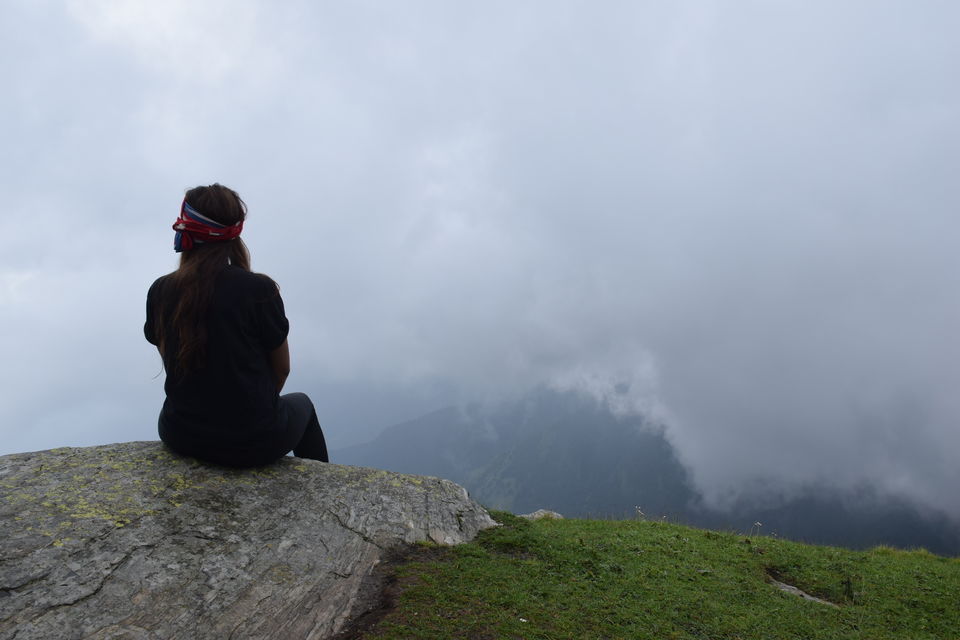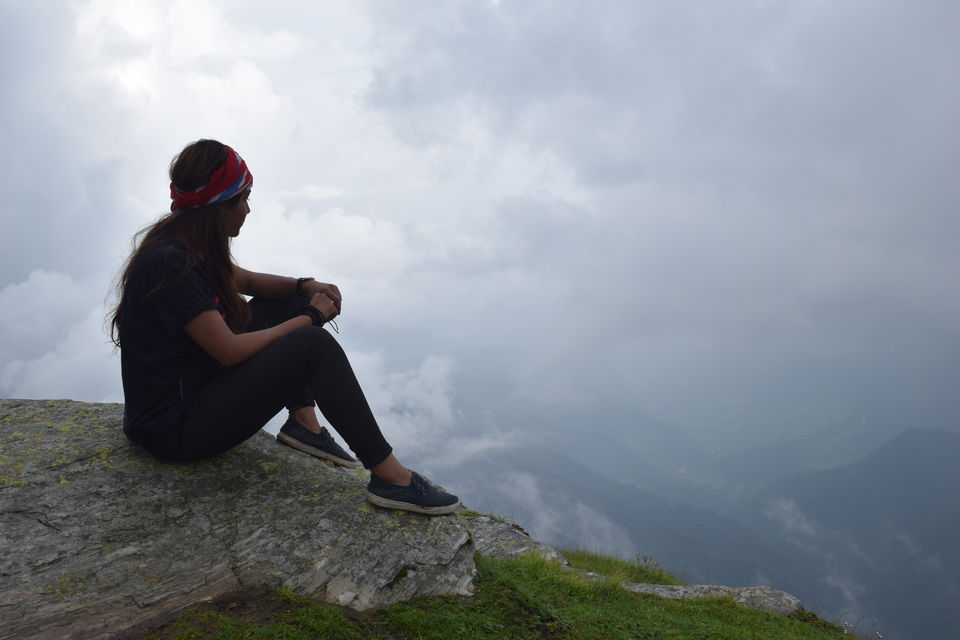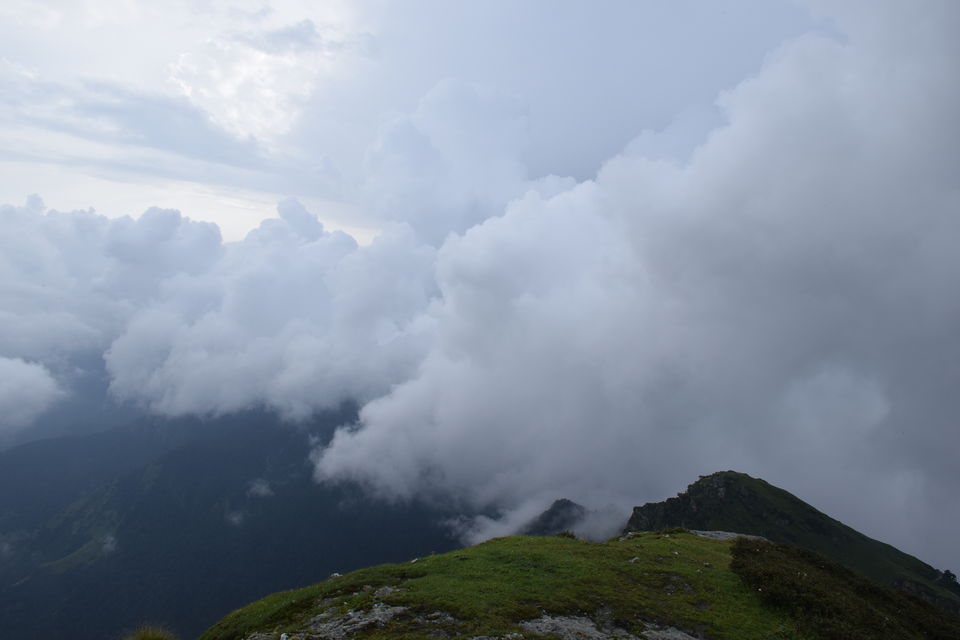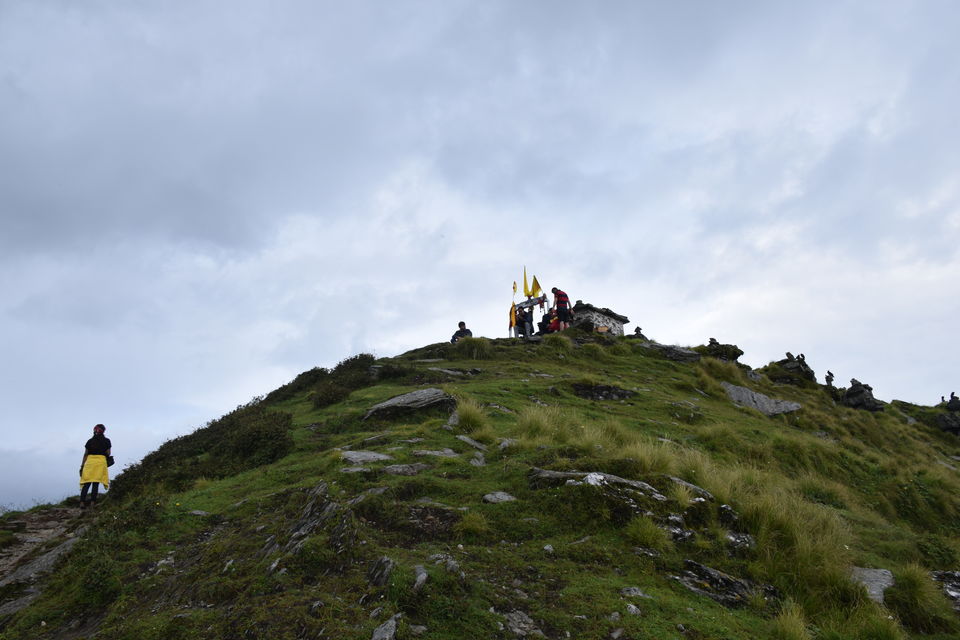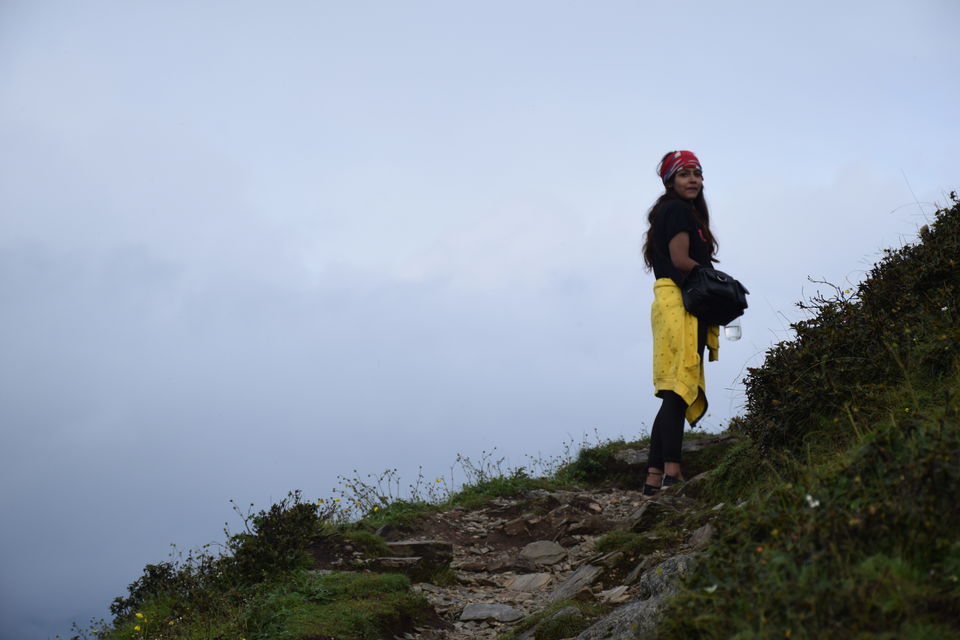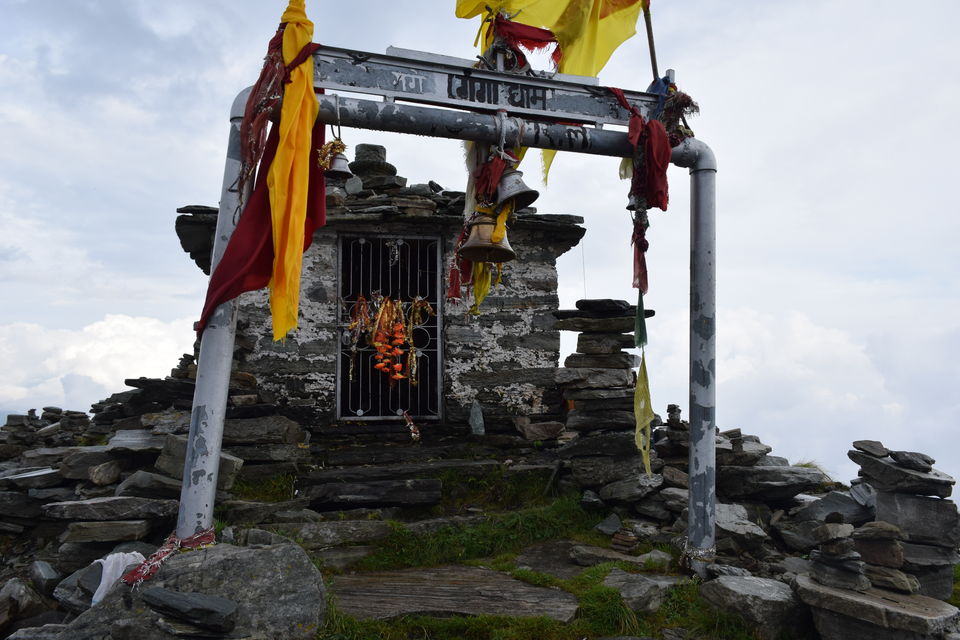 It was august and monsoon season too, but very cold unlike Delhi in monsoon season, still i refuse to wear the hoodie bcoz i want to feel the cold, it was amazing the little tinkling and goosebumps. When i reached at the top luckily all the fog ans mist was gone, everything was crystal clear, i saw the peaks the white and green peaks of Himalayas. I was at that height where the clouds are beneath me , the clouds are thundering from below and that was amazing bcoz everything i saw thundering clouds with my head up but this time i can hear them from my head down. We spend few hours there and then it starts raining. The adventure in actual starts from there, thundering n rain made the way more difficult to trek back to Tungnath, but nonetheless i enjoyed risking life for beauty, it was worthy off course.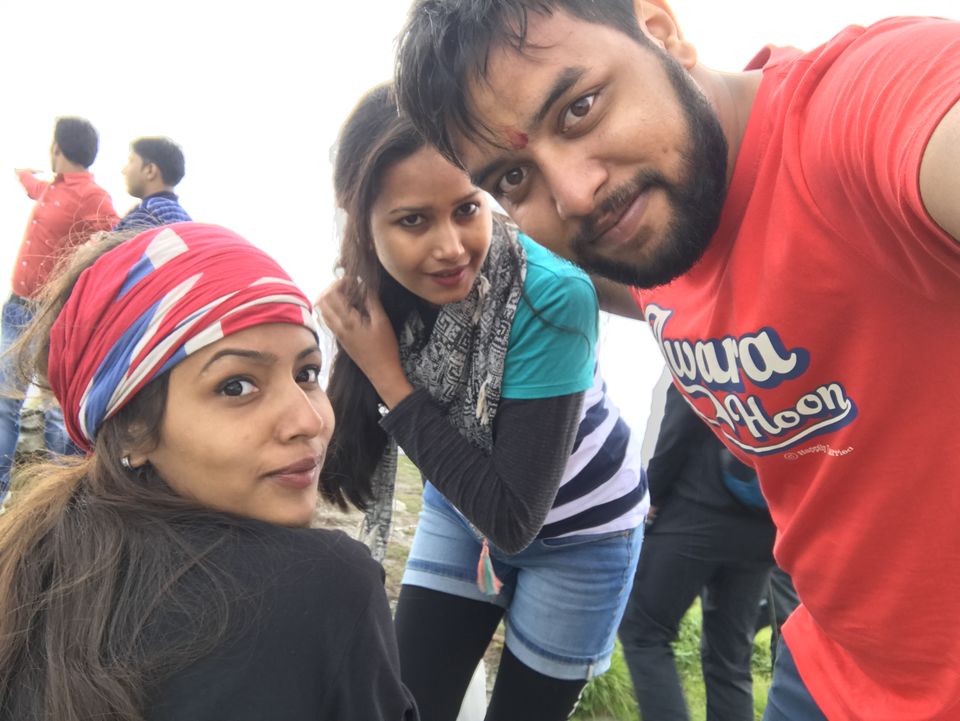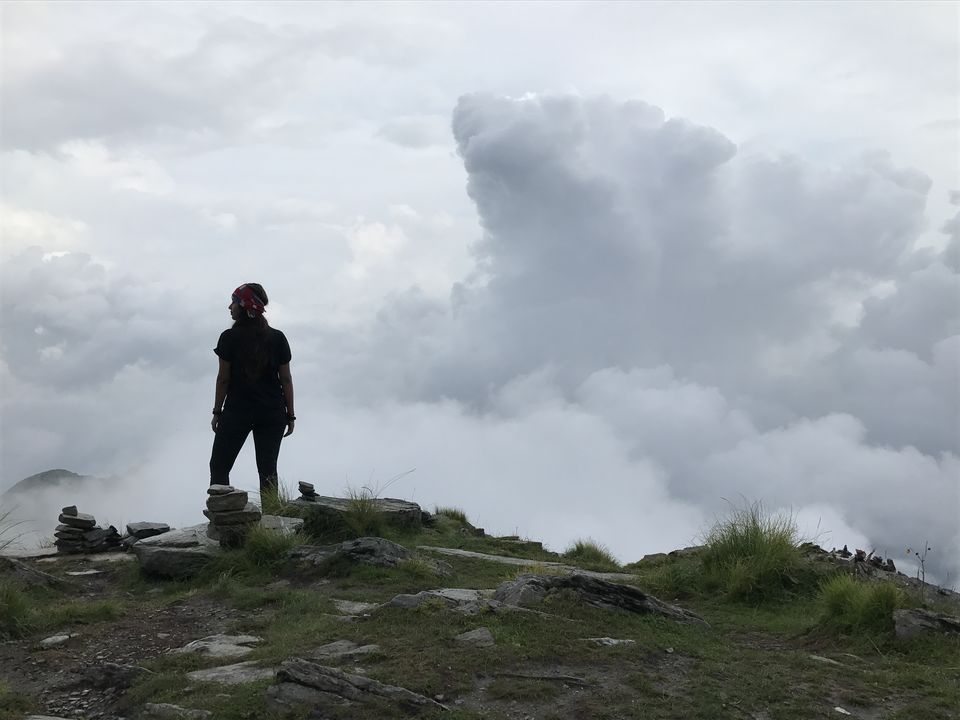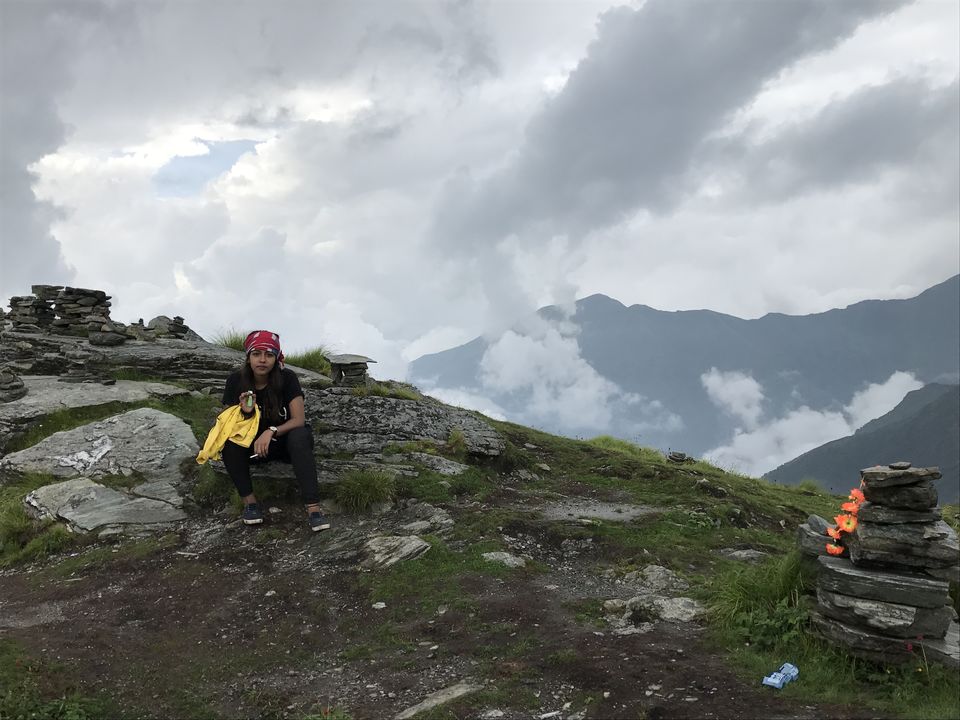 All i learned from the trek was sometime taking risk of life is worthy, go take it. And like this my expedition to Chopta has came to an end.
Next day we woke up at 6 and enjoyed the beautiful sunrise of Chopta, today we were heading towards Deoria Taal.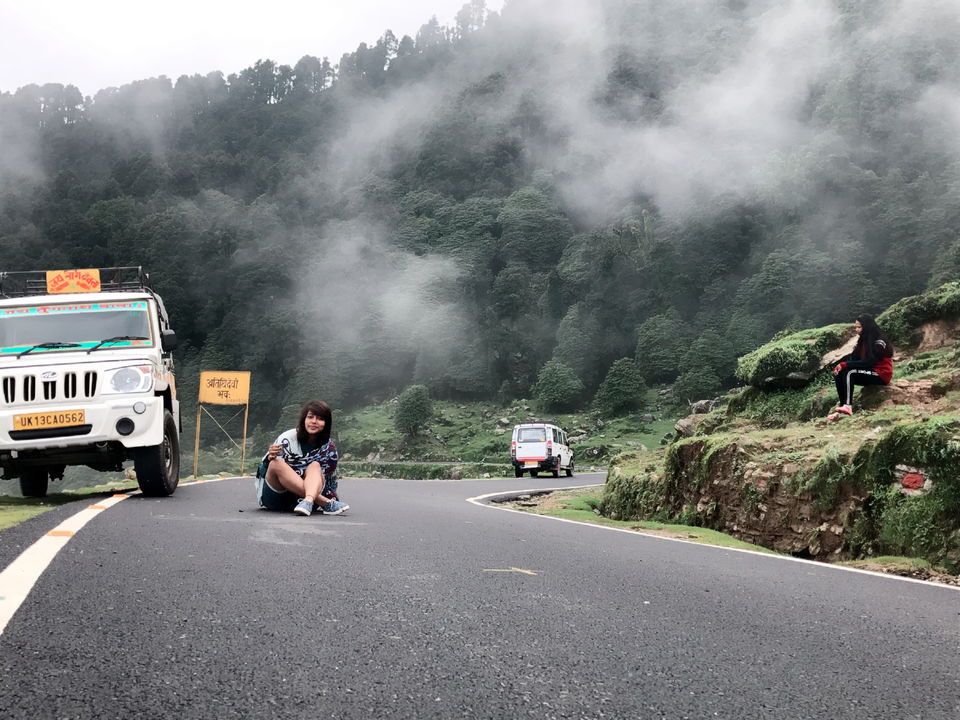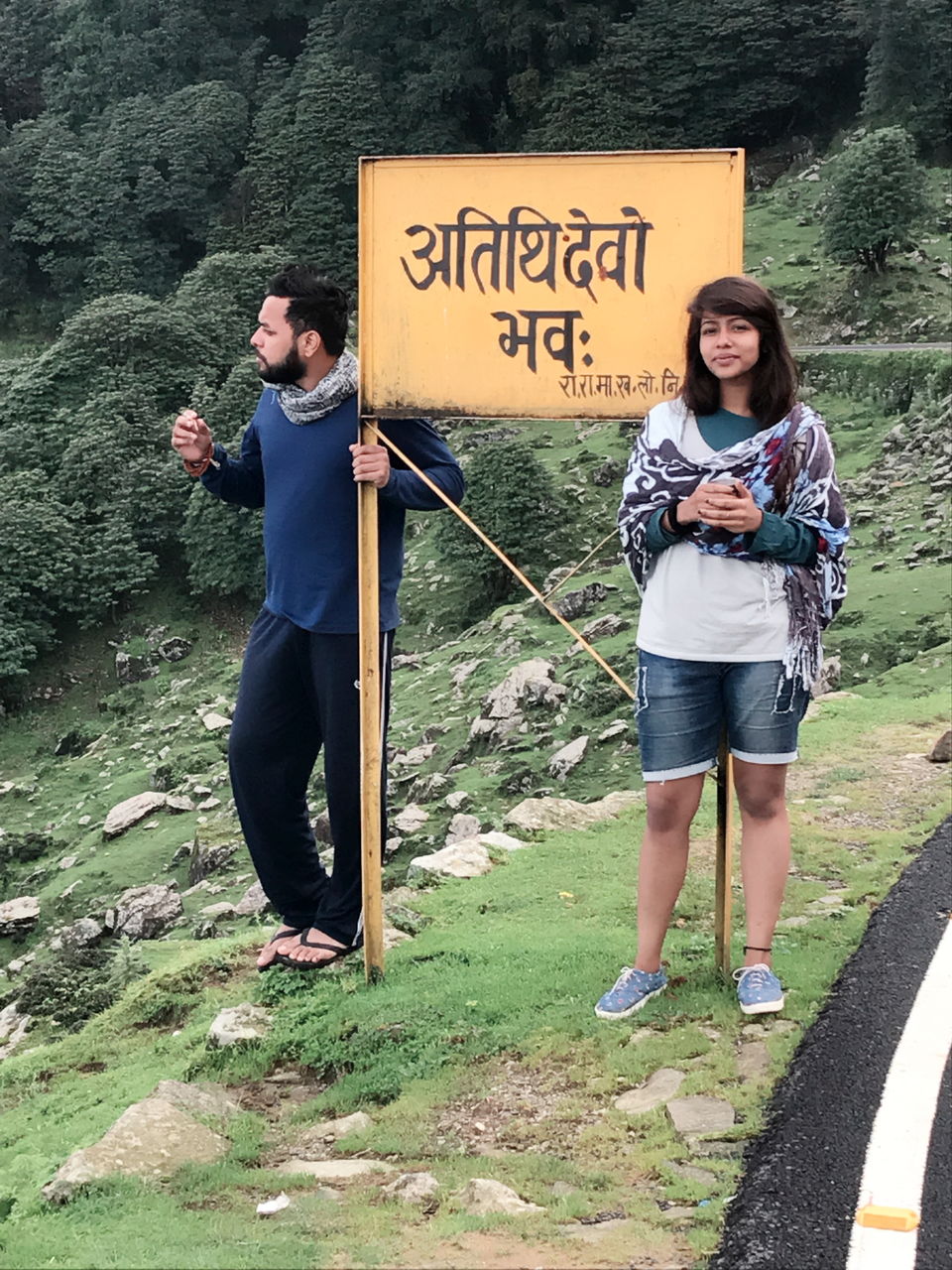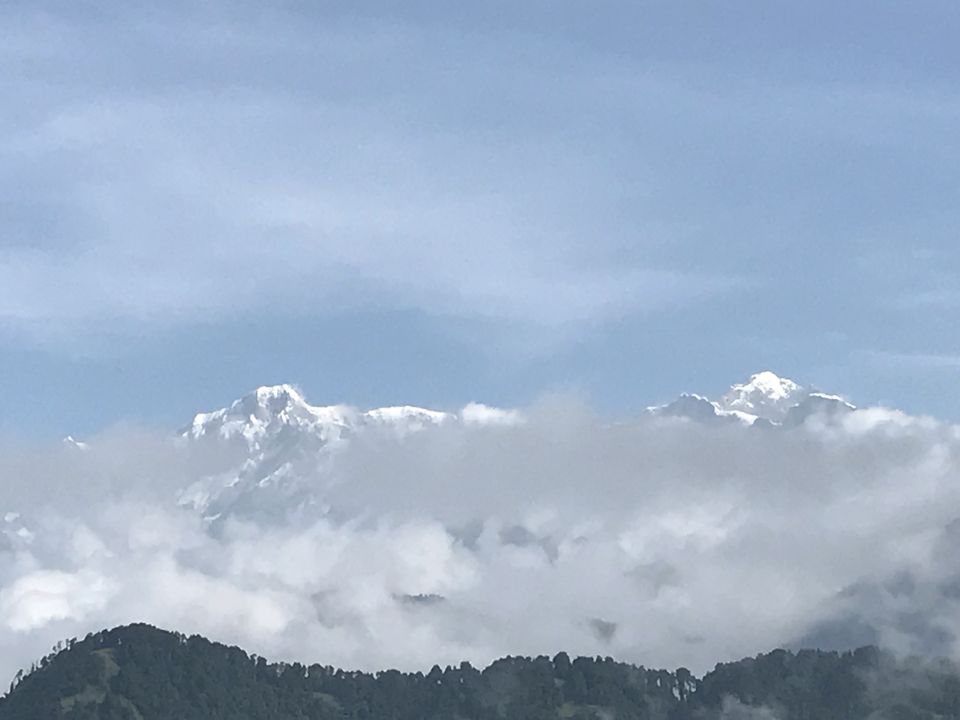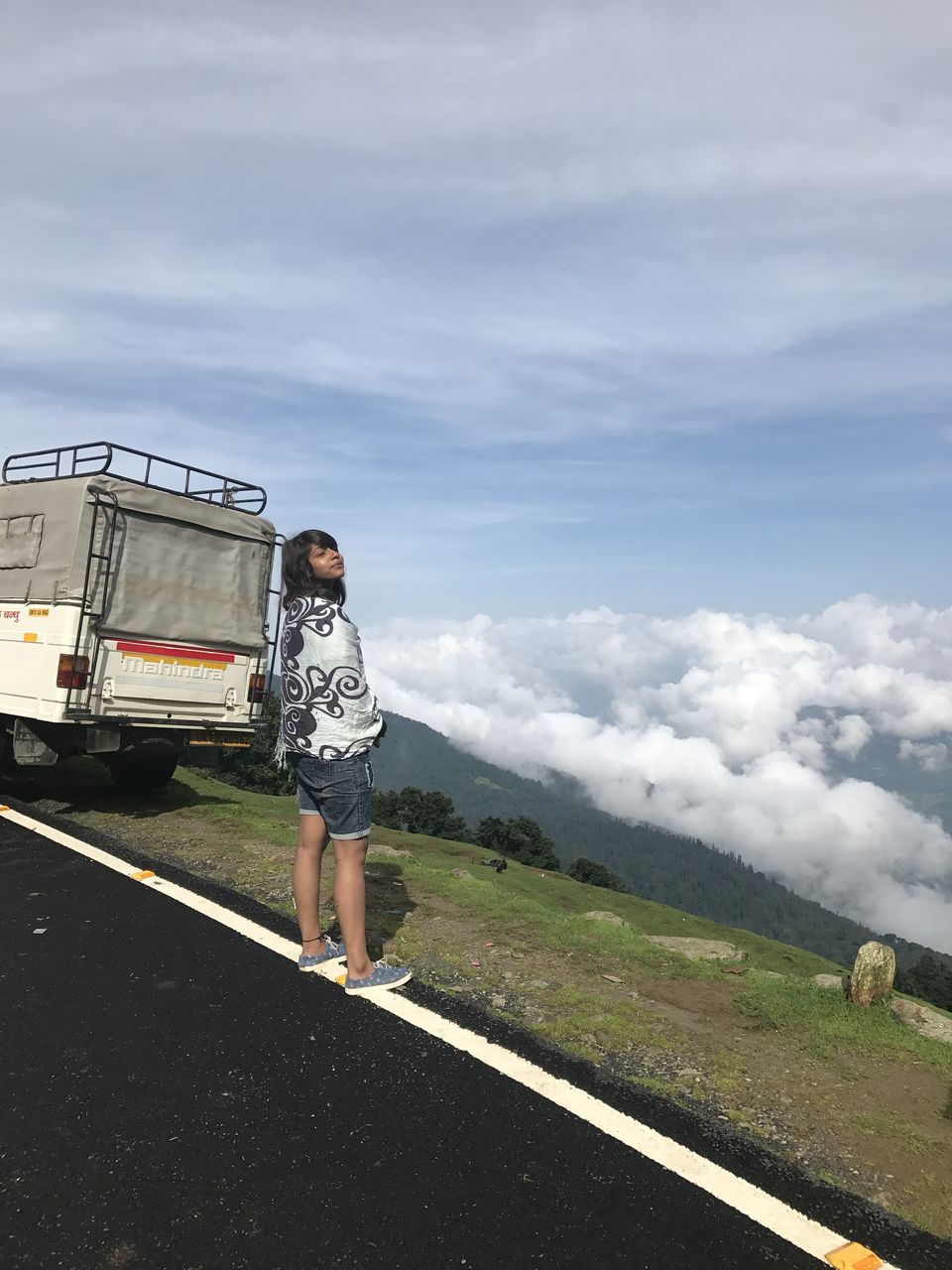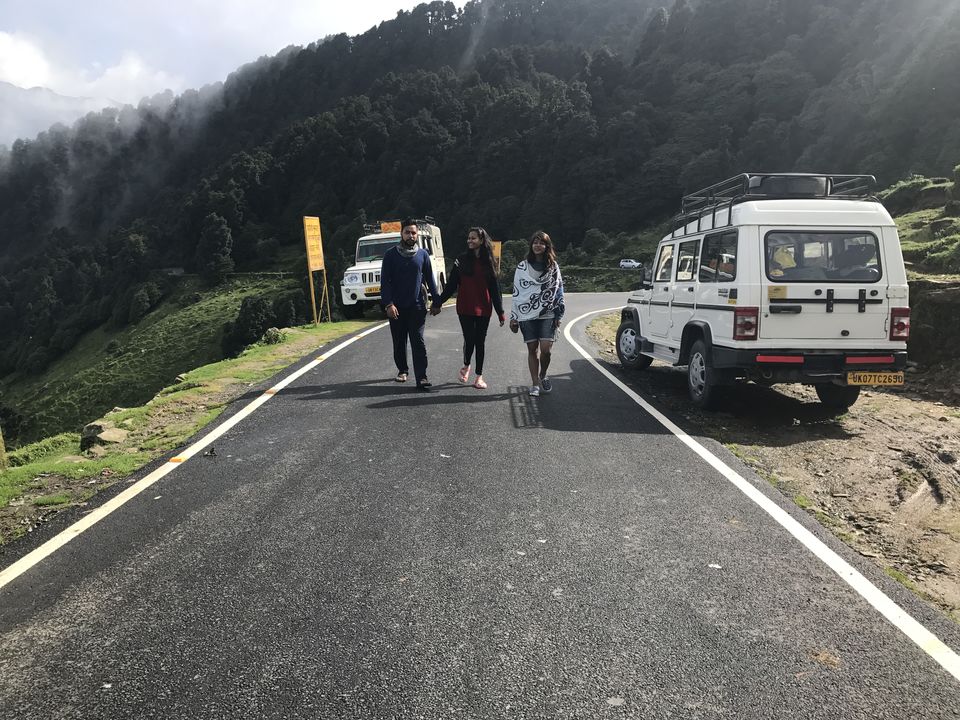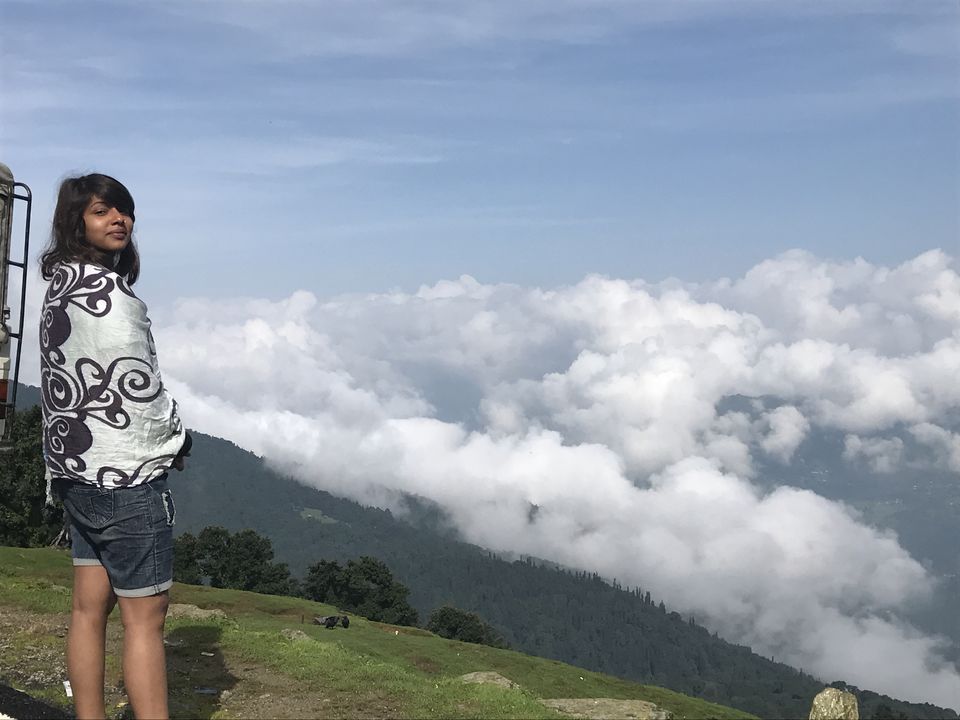 It's a 3km trek from Siri village to Deoria taal, it was fun and refreshing but yes we were exhausted from the previous day long trek but who can stop a vagabond when she is in her expedition right.
There are few snaps of our trek journey.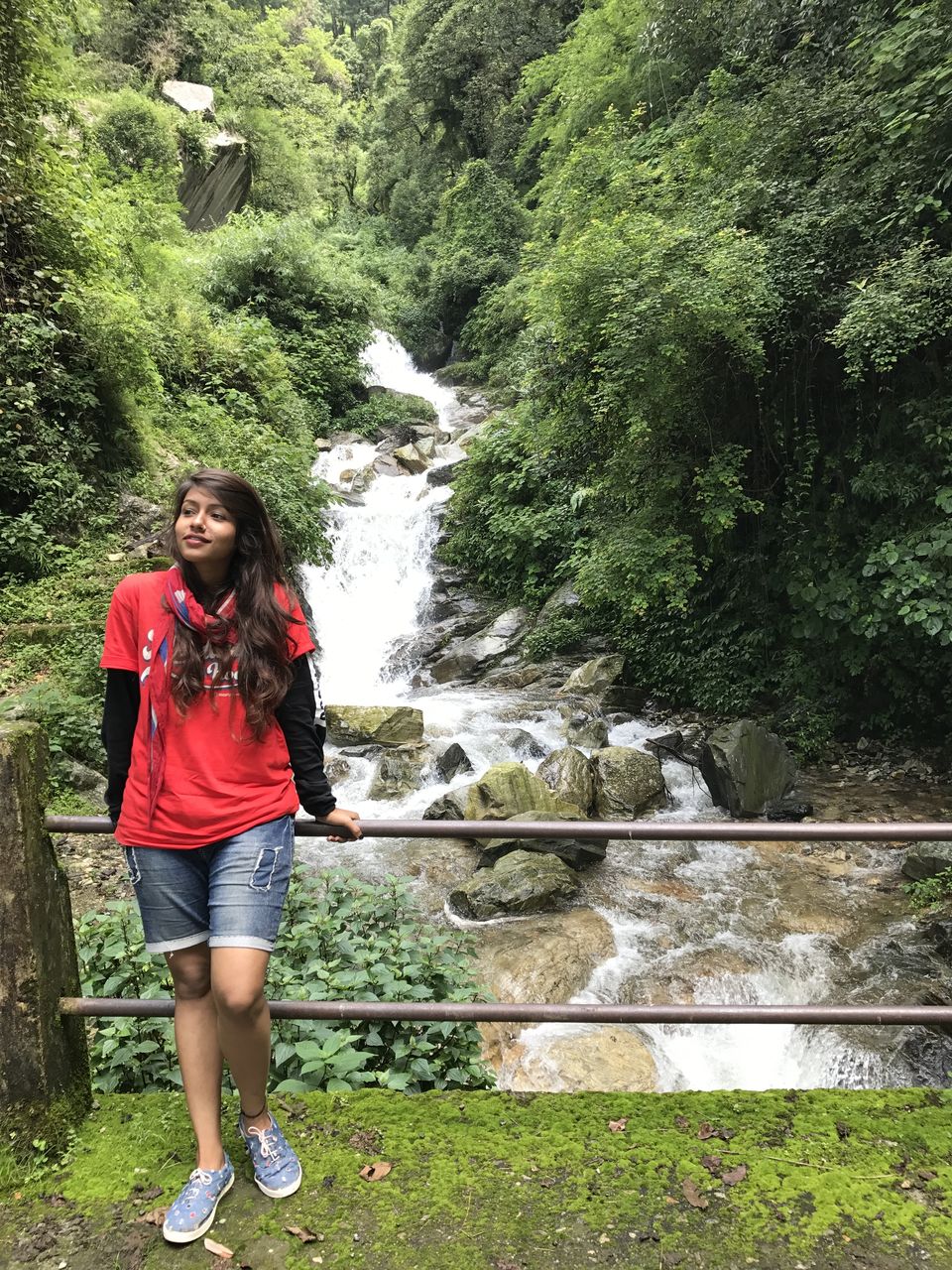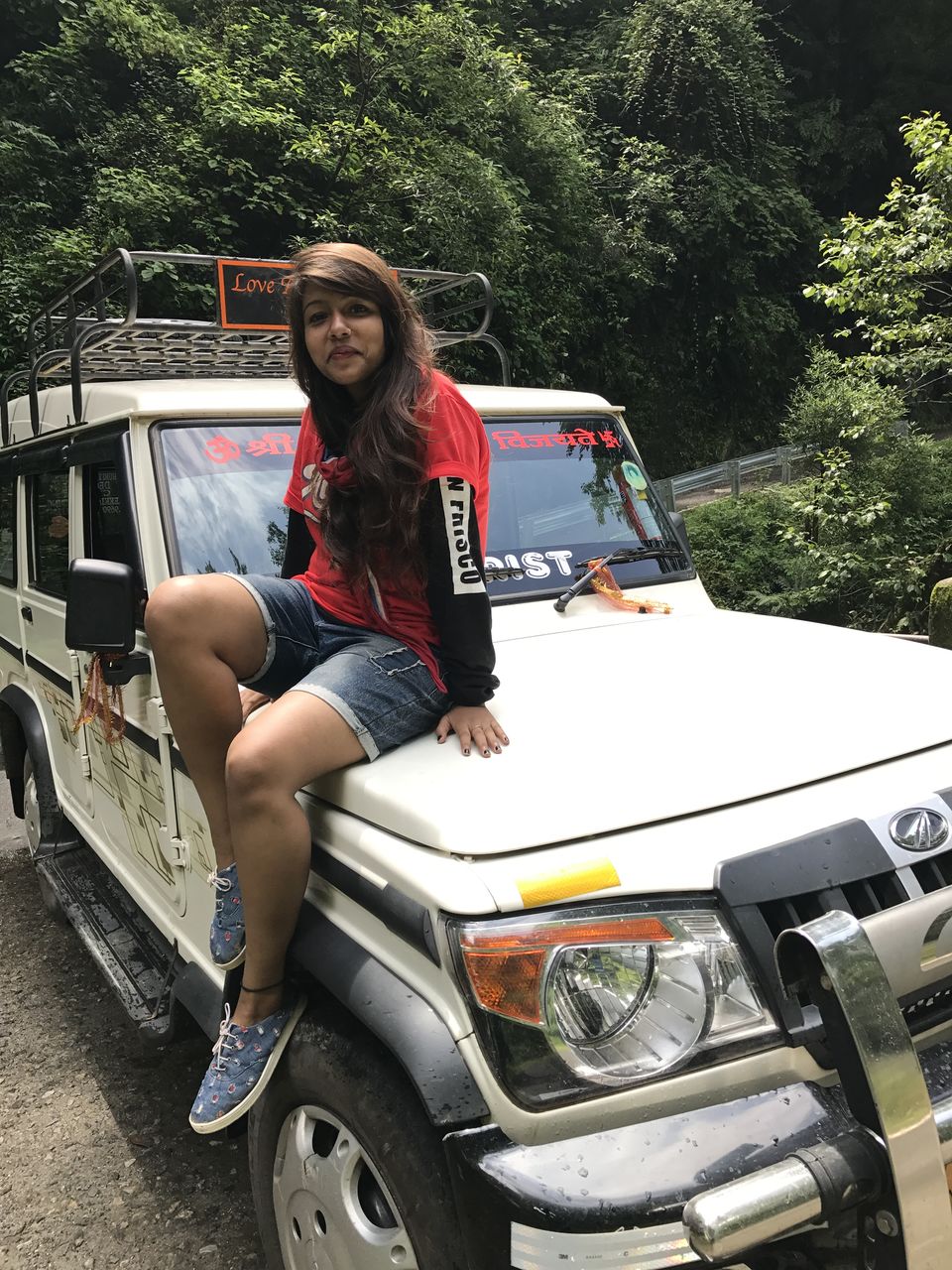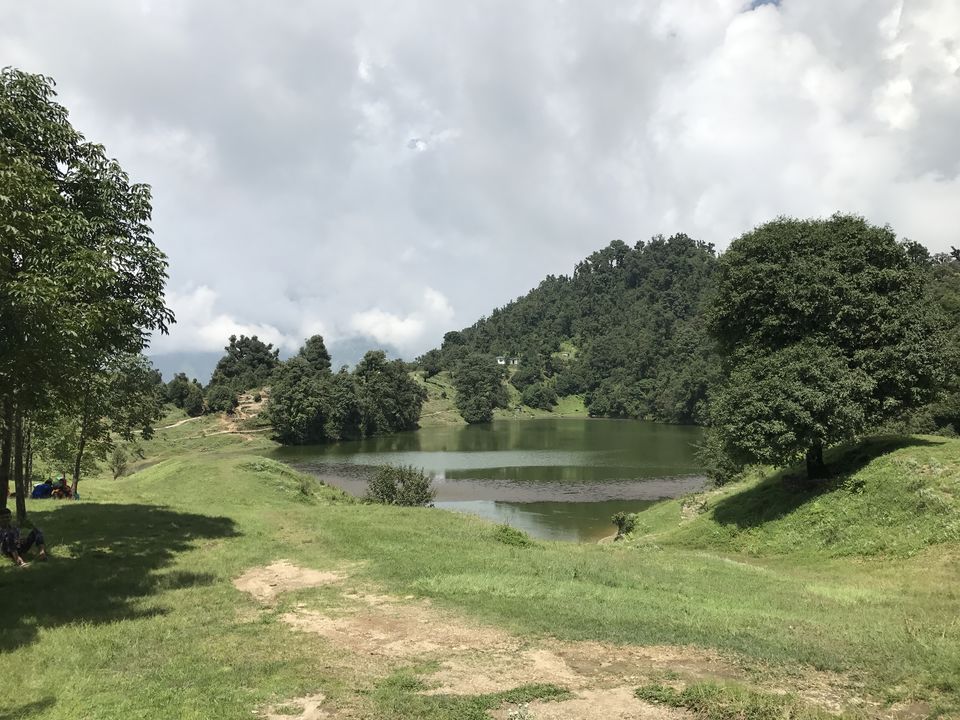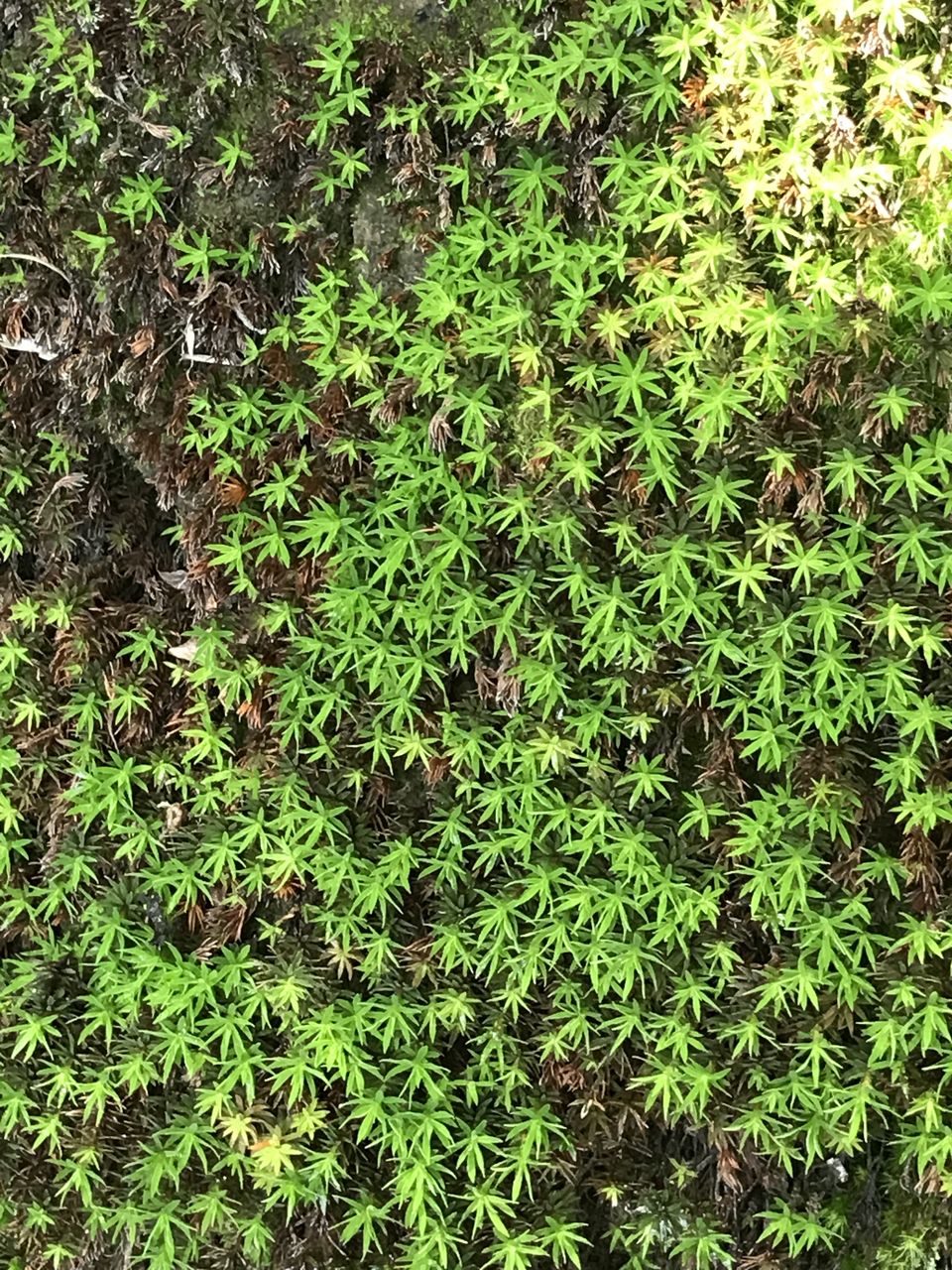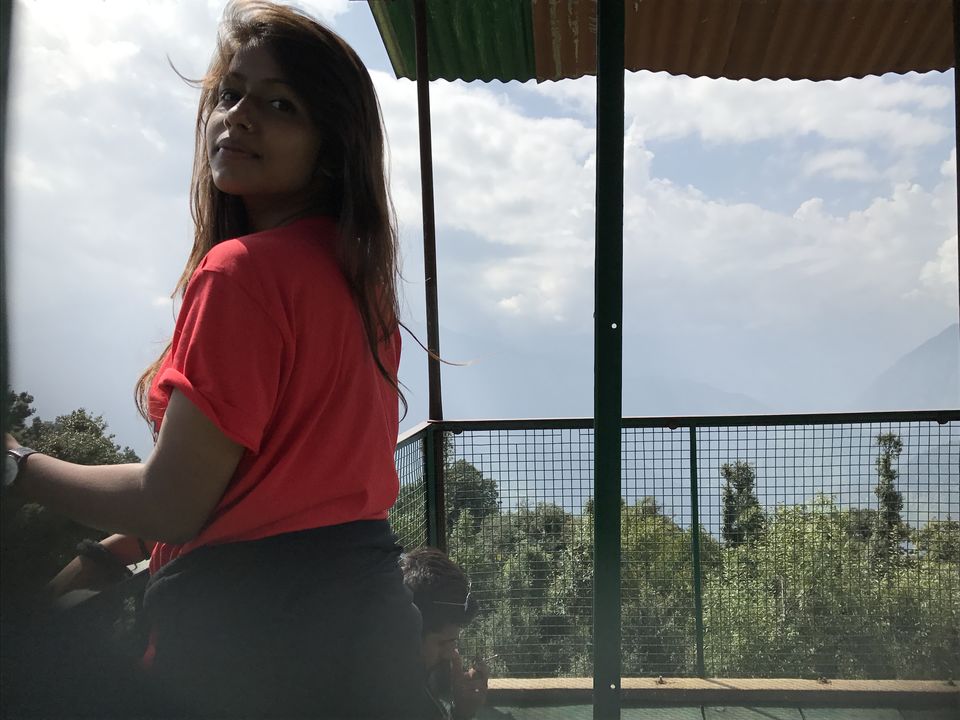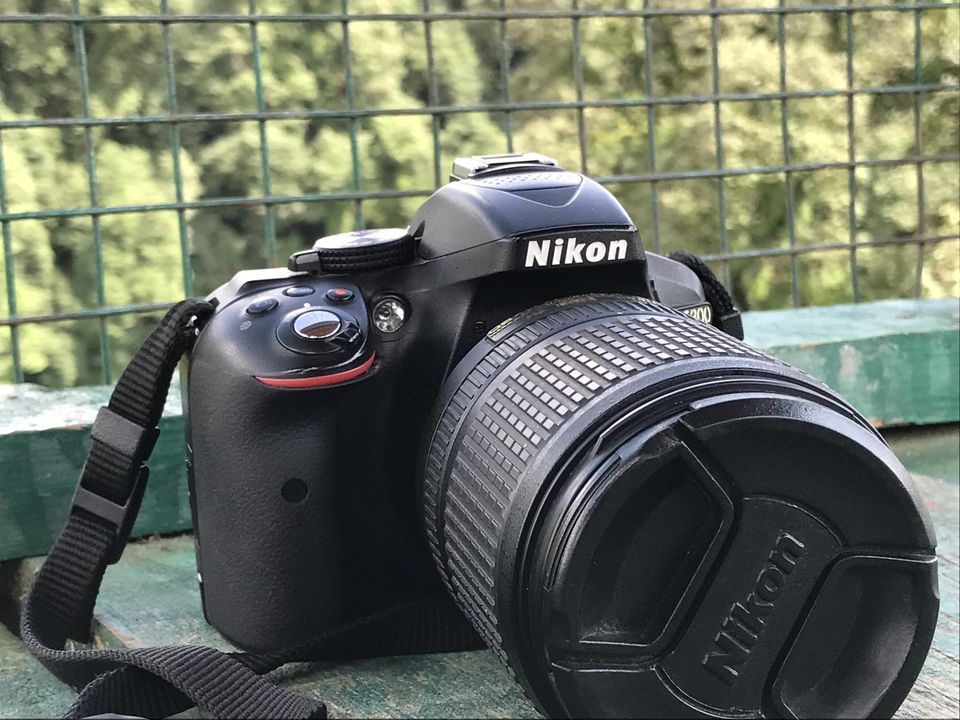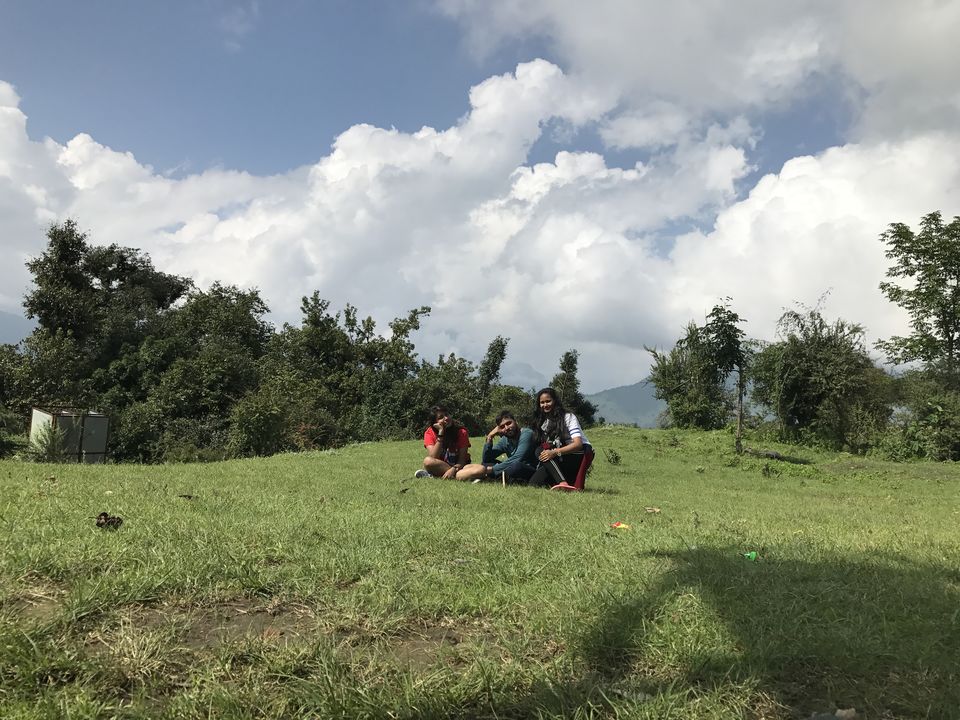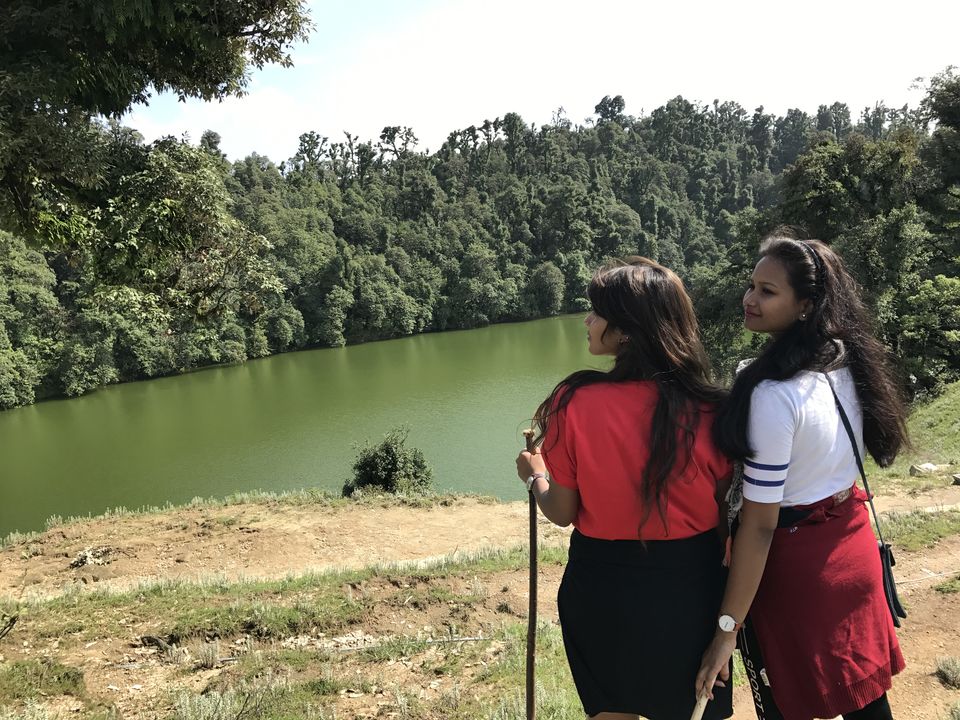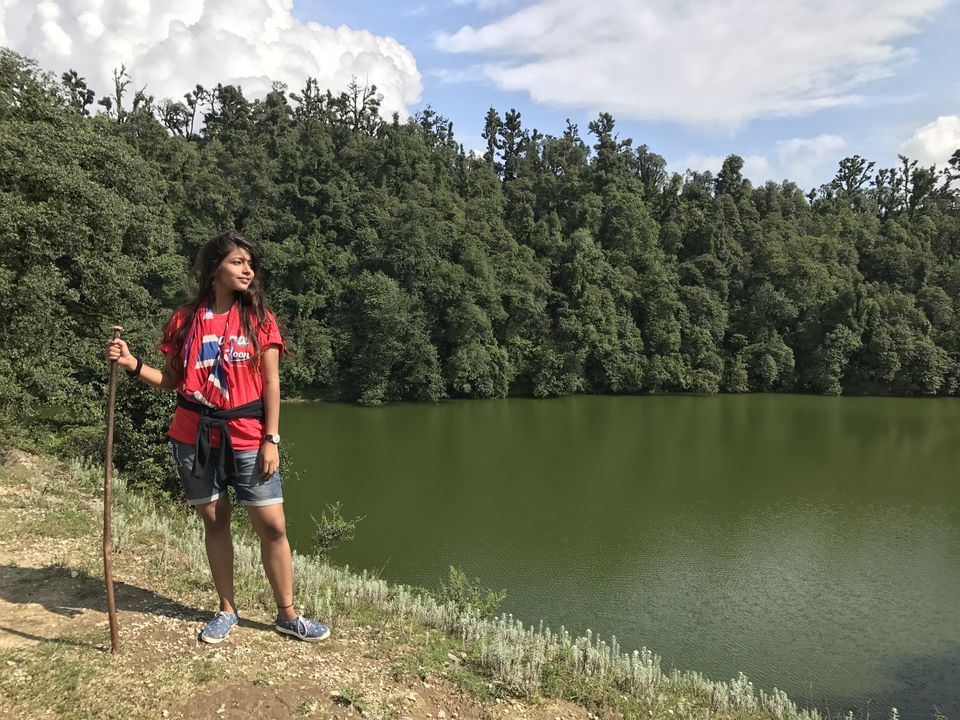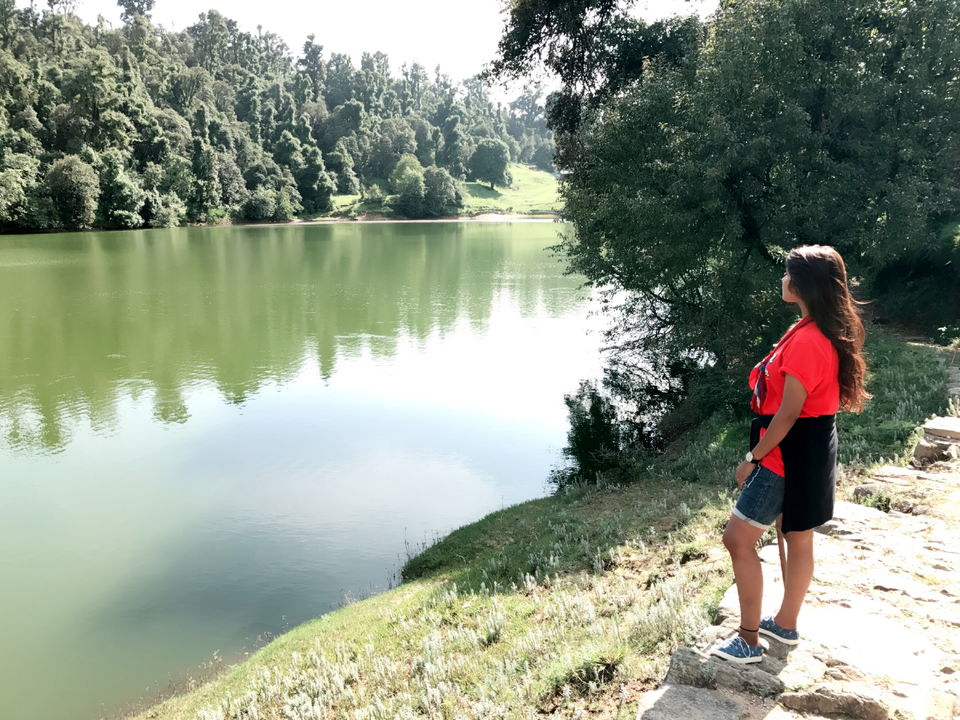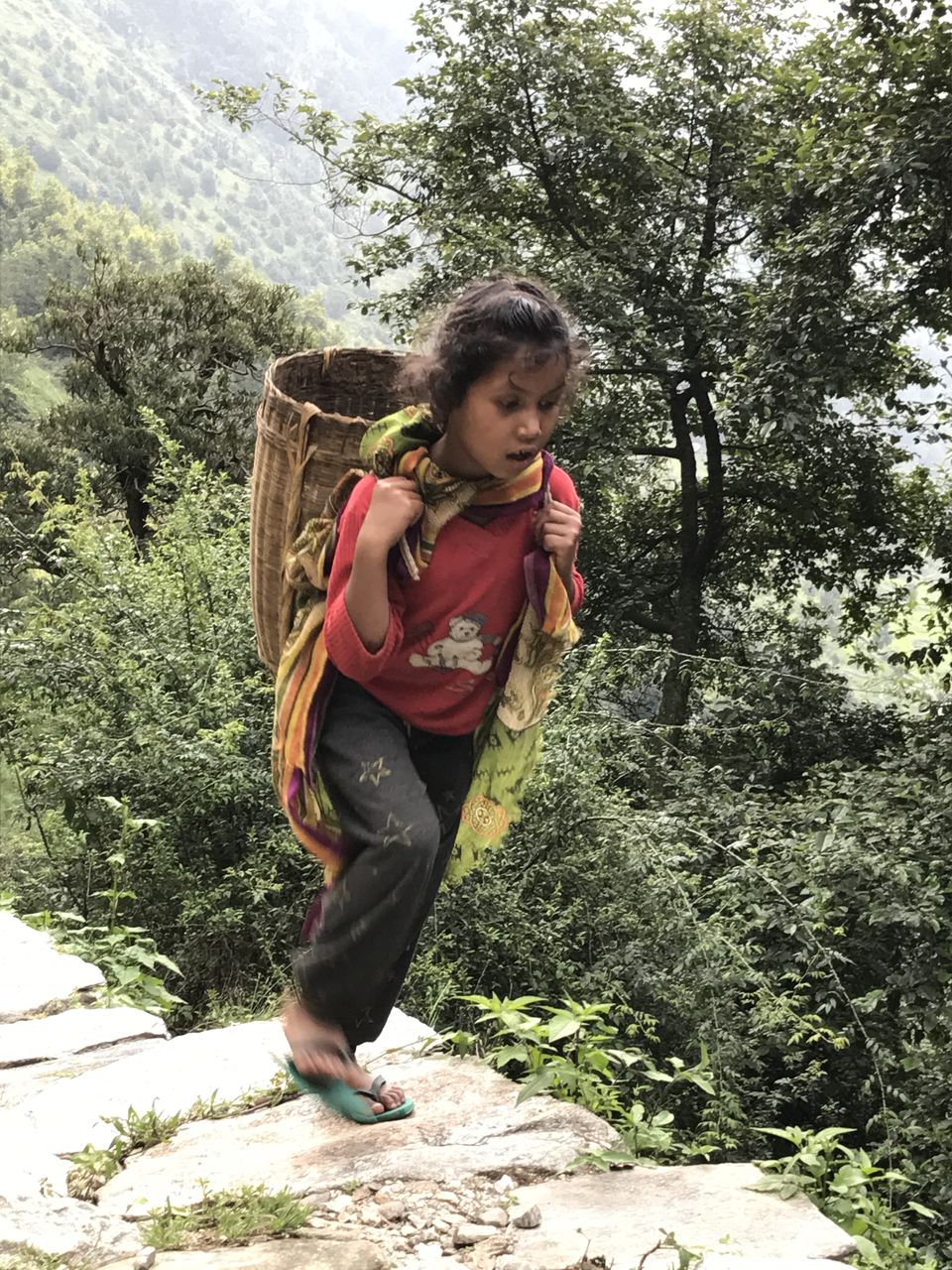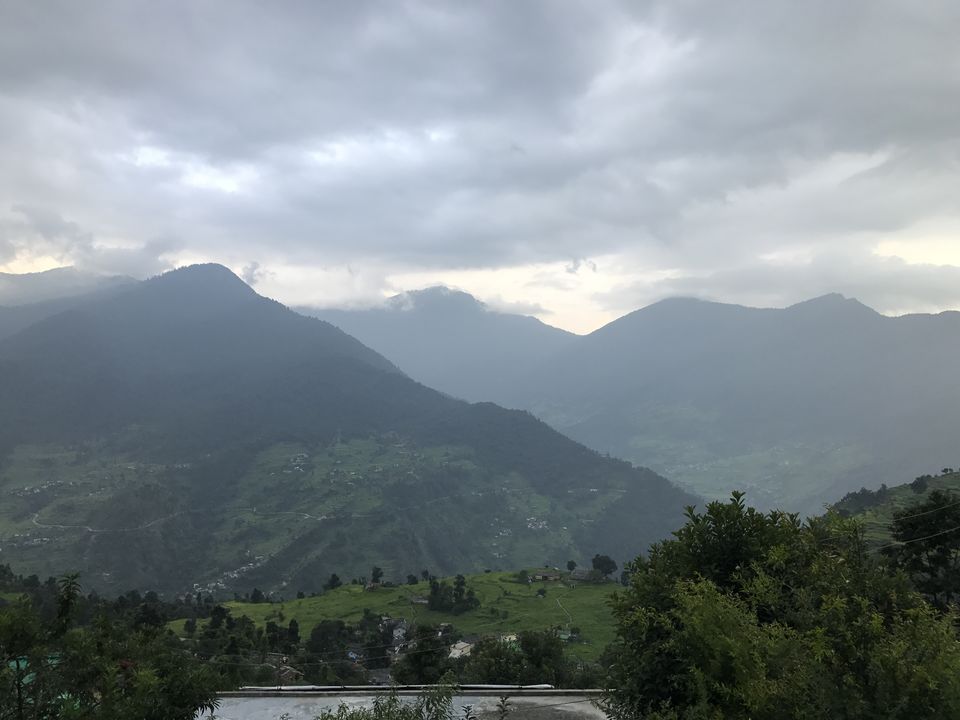 So that's how our trek ended, we came down into the town Ukimath, we took a hotel for night stay as there was only one bus direct to Haridwar at 5 in the morning from Ukimath and we can not miss that at any cost, That night we had an amazing dinner at some local Bhojanalay, we ate like a monster bcoz the food was so excellent there. We had wine and a nice tight sleep and yes at morning we came back to the reality, where no one knows the real you, the city life.
Well there is so much to share about my expedition, so may beautiful pictures to share but now i am putting a full stop here, Go now Visit Chopta and live the nature by own.
Thanks & Regards - A Restless Roaming Spirit
P.S: Avoid Grammar