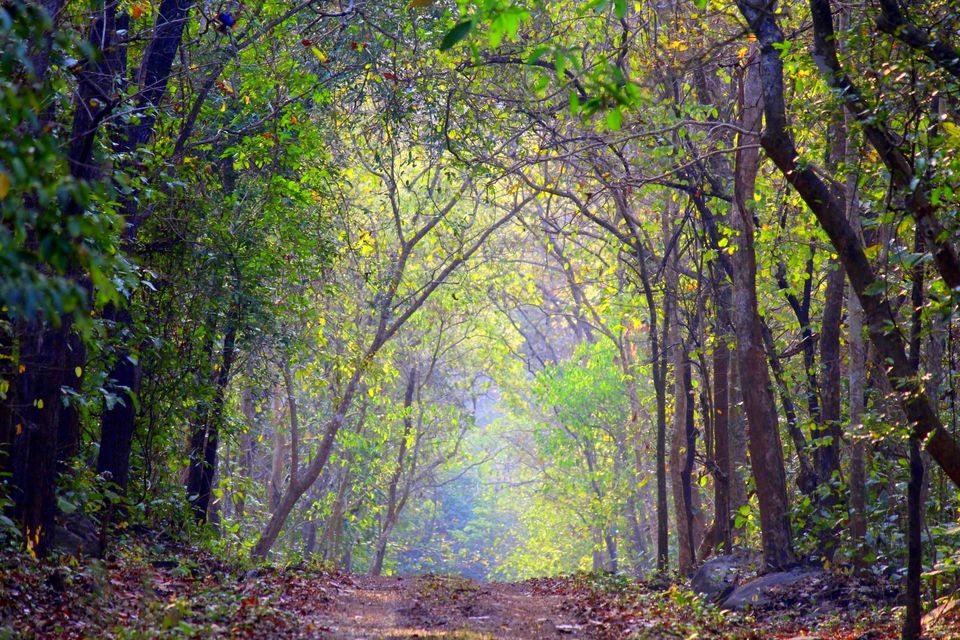 Odisha welcomes you all to its unexplored and untouched beauty narrated in the tagline of Odisha Tourism aptly "scenic, serene and sublime". On the eve of International Day of Forests (21st March) I would like to share my recent forest trail experience that I had on a small visit to Kuldiha Wildlife Sanctuary, Balasore, Odisha.
One fine day in mid-March I got a call from my friend asking me to join her for a picnic to a nearby wildlife sanctuary. I agreed immediately. It was not because I hardly deny any opportunity of travelling, but also because I was meeting her after a gap of two long years. Moreover, it was really hard on my part to resist to the temptations of an overnight stay in tents amidst billions of stars in the jungle. The next day we reached our destination that was hardly 25 kilometers away from our home.
The route: Balasore – Nilagiri – Sajanagarh - Kuldiha Wildlife Sanctuary.
This Sanctuary is spread approximately across 272 square kilometers in Chota Nagpur Plateau region which comes under Eastern Highlands.
The best part of visiting a sal forest during spring is the marvelous sal blooms which make the forest look astoundingly beautiful. The moment you enter the reserve area you would smell the sweet aroma of sal flowers which would definitely make you fall in love with the place. The trees look as vibrant as an acrylic painting on a never ending canvas. We were blessed enough to visit after four days of consecutive rain which had made the forest look clean and colourful. Rain washed away the dusts and forest was in its 'actual' shades of leaves and bushes.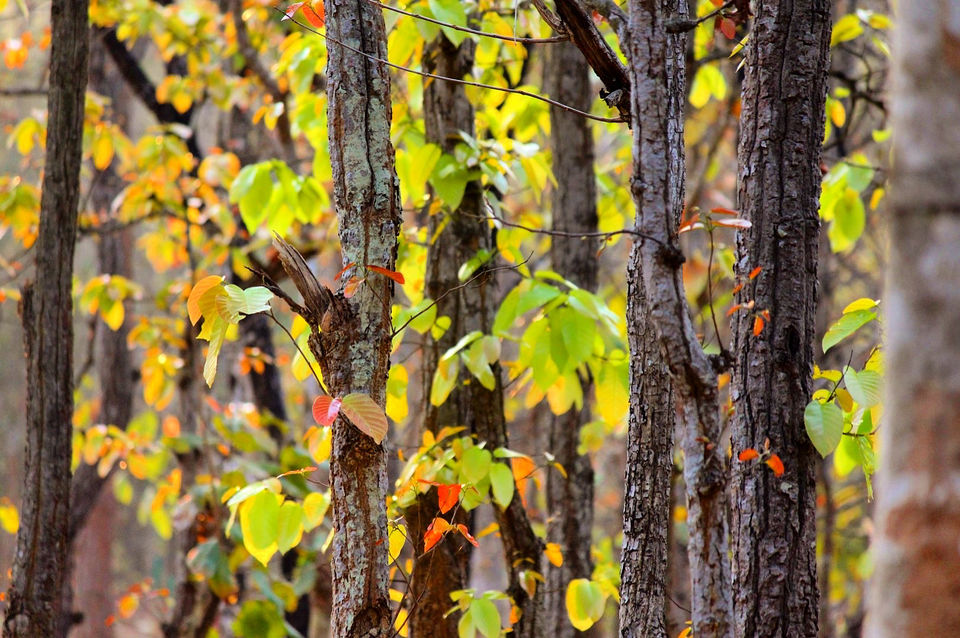 Nature's Camp, Gohirabala, (where we stayed) located in Kuldiha Wildlife Sanctuary gave us a much relaxing overnight stay in tent houses. The camp area was fenced with 12v electric fencing to save insiders from wild animals like elephant, wild Gaur, and sometimes tiger. The mahula (madhuca longifolia) trees surrounding the tent houses and canopy cottage rest spaces were enough to give us the feel of holidaying. I was too excited to taste mahlua which is generally fermented to produce a local alcoholic drink, country liquor, by tribals, the natives. For the natives, this drink is part of their cultural heritage and they also use it to produce some sort of medicated oil. It is said that bears and elephants can't resist themselves gorging when the flower is in full bloom that they can smell it quite from a fare distance and make their way to devour the flower.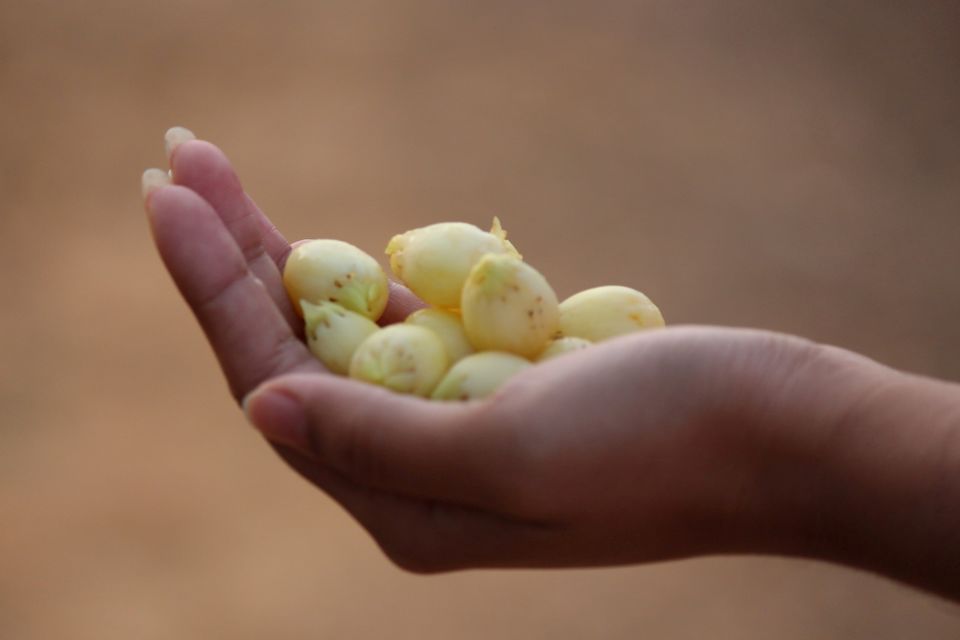 In evening we went for a jungle safari to FRH Kuldiha to see animals though we couldn't sight any. At this particular spot animals come in evening to have water as a small stream flows through this place. FRH Kuldiha is also located at the core of the forest surrounded by thick forest. It has non-imaging sensors installed to detect animals and to keep the authorities alert if any wild animal comes. On our way back we crossed FRH Jodachua which was also located amidst thick green cover. These days general population are not allowed to stay in these two FRHs to maintain a minimum protocol of the area. I really appreciate the efforts of the Non-profit organizations working here in preserving and maintaining the reserve area. Their work is praiseworthy as reflected in their maintenance of the protocol and decorum of the forest.
My friend is an avid bird watcher, a wildlife enthusiast, and a conservationist too. I enjoyed to the fullest with her recognizing birds and their sounds, sometimes being nostalgic about particular sounds which is rare in the cities we live in. It is quite saddening to learn that many bird species of that area are now in the list of endangered species due to rapid and greedy urbanization and deforestation. Anyway, I was enthralled when I saw a group of spotted deer from a distance and equally got terrified by the ferocious look of two wild Gaurs (Indian bison) crossing the way.
The next day, for a bird watching session we started early in the morning. We walked around 4 kilometers inside the forest to see species like Golden Orion, Woodpecker, Hornbill, Indian Shama, Nightjar, white cheeked Barbet and not to forget our encounter with a super agile Giant Squirrel who amused us with his movements in branches and canopy of trees. I had one of my best mornings accompanied by a barefoot dew walking on the campsite lawns.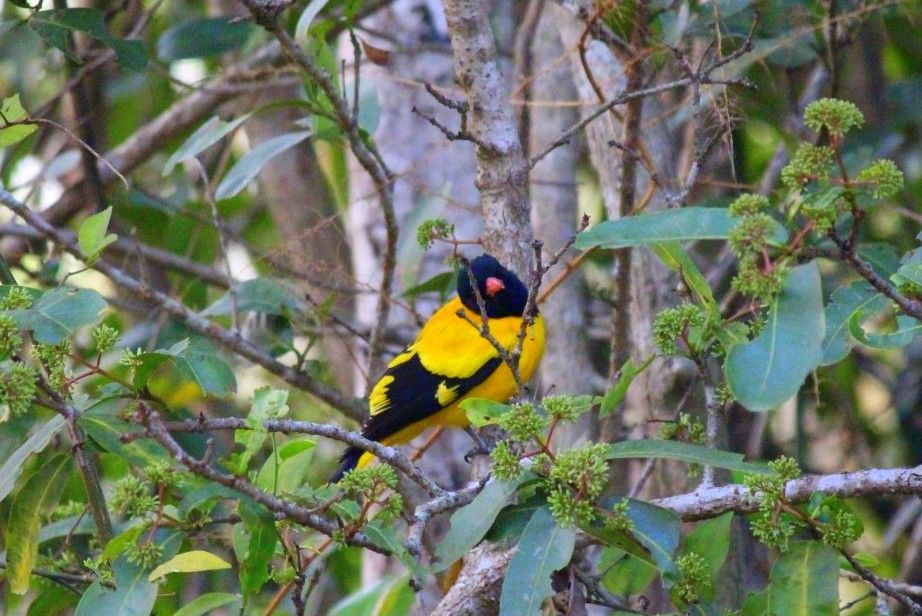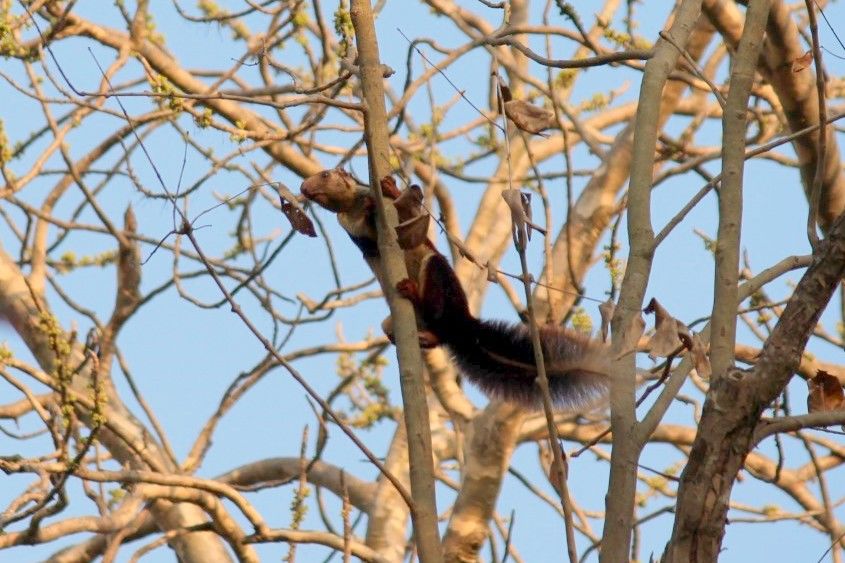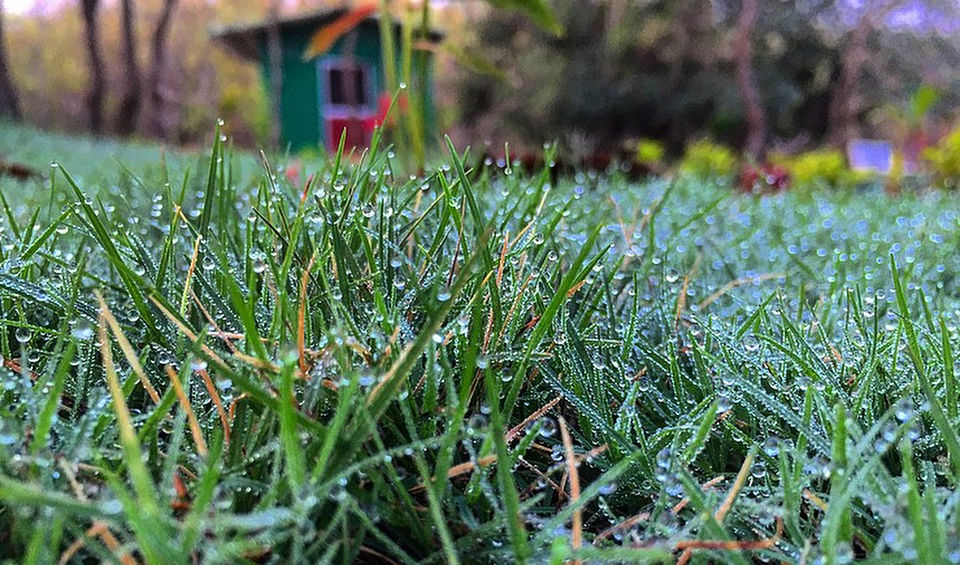 When the sun approached higher we started for a day safari through natural avenues of greenery and after a few kilometer ride as we come to the end of trees it opened up in to a lake, a secluded tranquil lake, Rissia project.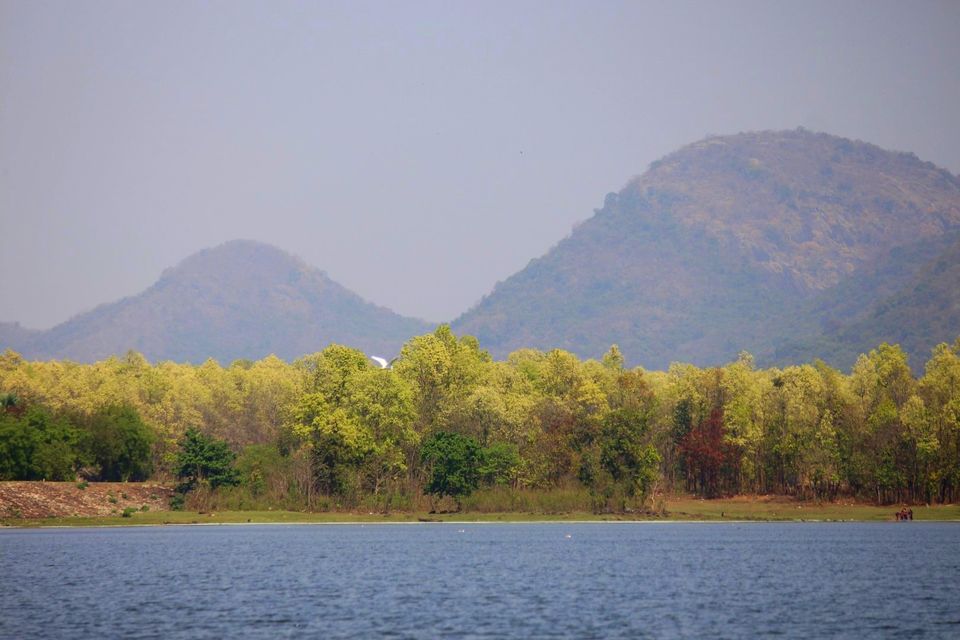 Surrounding the lake were hills and sal trees in full bloom making the place a perfect and peaceful halt. While you thank yourself to be in such a beautiful place the dragonflies catch your attention and while you gaze your eyes on them for a few seconds you get distracted by egrets flying across casting their reflection in serene blue water. What a Peace!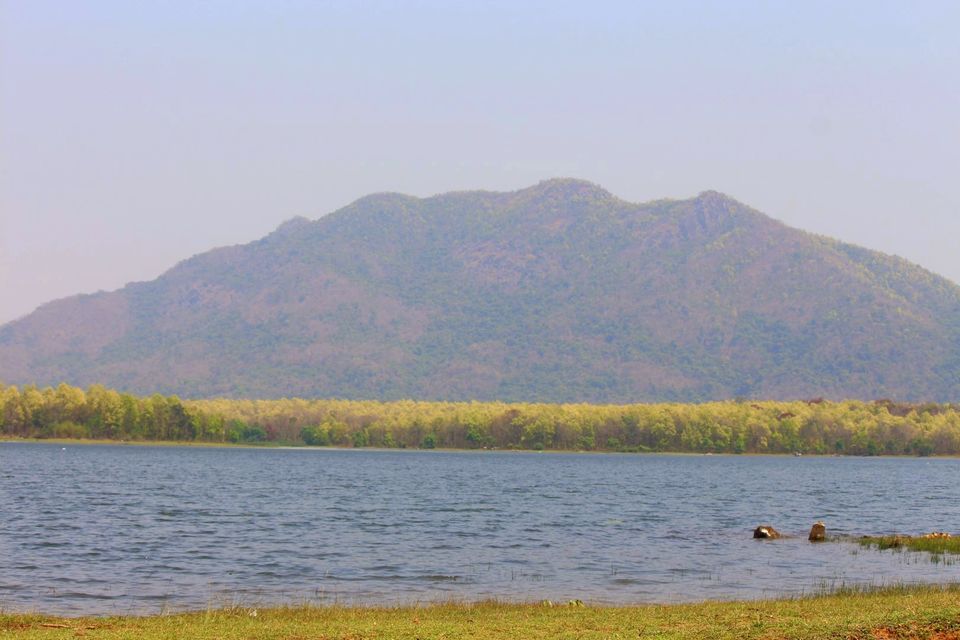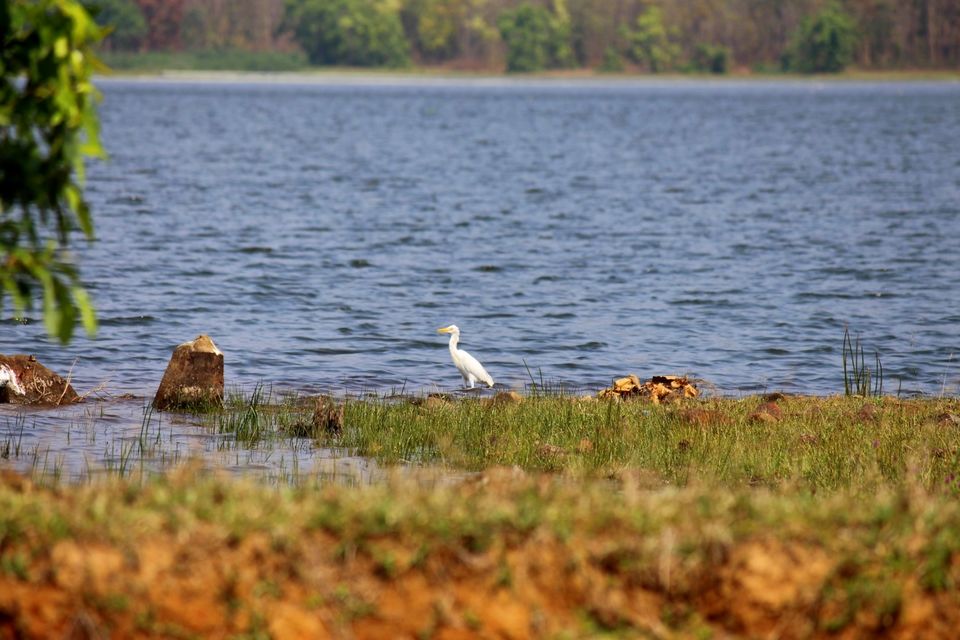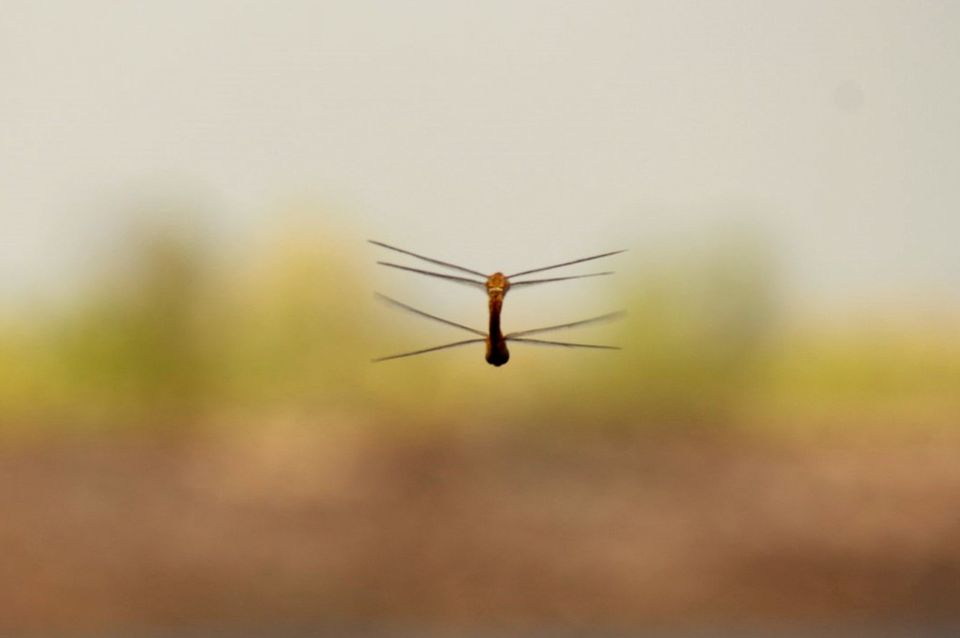 Later in the day we returned to our camp site for a sumptuous home style cooked lunch. Around evening we bid adieu to the forest. While we leave the jungle amidst chirping of birds I fixed my gaze at the rear view mirror appreciating how fortunate I was, to have experienced such serenity and quietness and that too in my hometown.