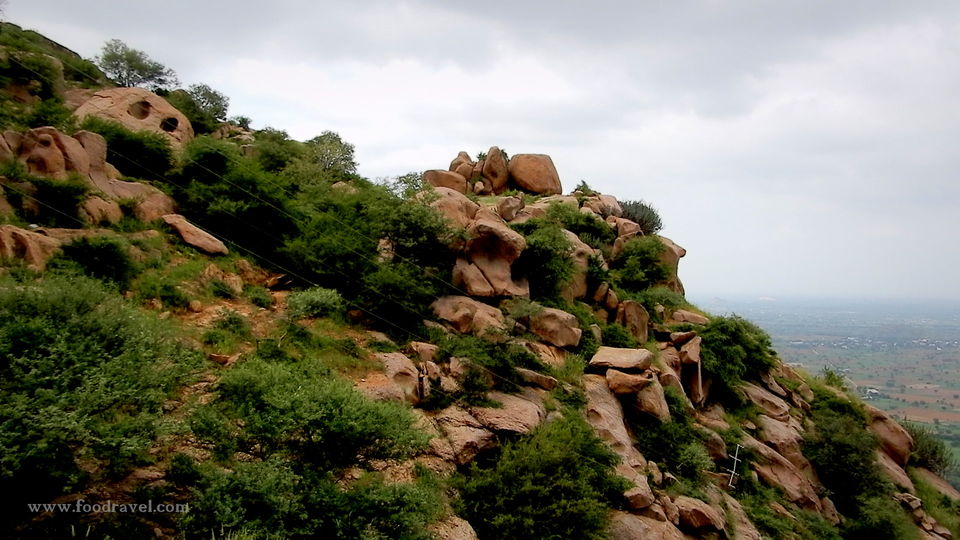 As a traveler, I have always wanted to explore places and I have always been curious. But this time, the reality hit me hard. I used to study Geology at Narnaul college back in 2010. I was told that the area around Narnaul is geologically rich, full of several minerals and ores. There is a hill by the name Dhosi and the name was used as a funny phrase in local conversation like to kya hua, 'tu to aise kah raha h jaise dhosi ka pahad ho'. Well, I have always thought why this hill grabs attentions. The name may sound funny but what's the story behind. Finally, the detective in me kicked me hard and I packed my bag.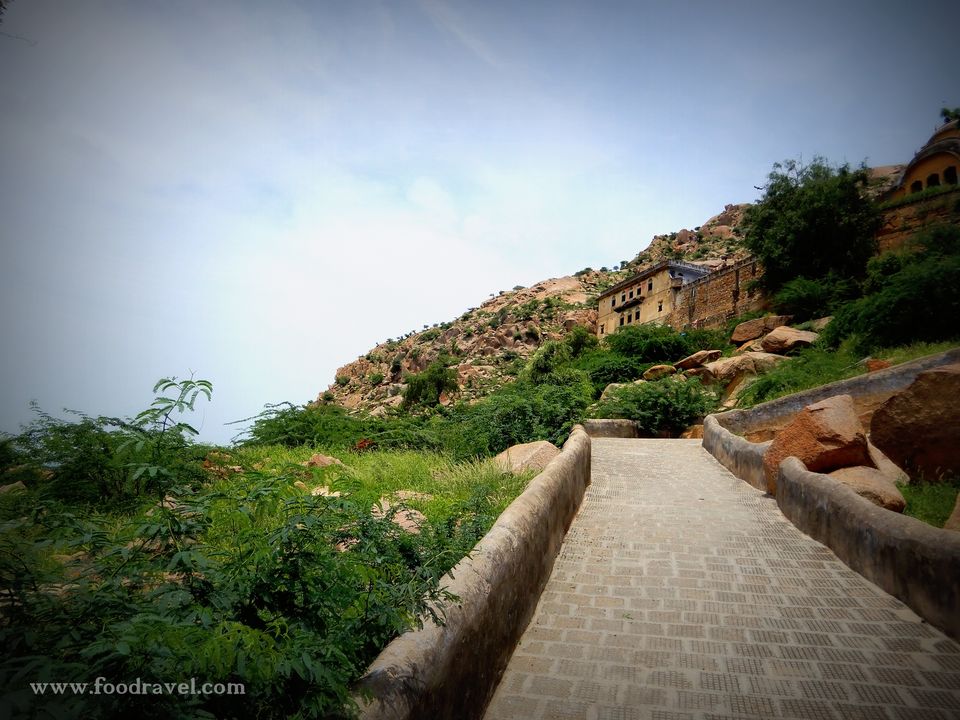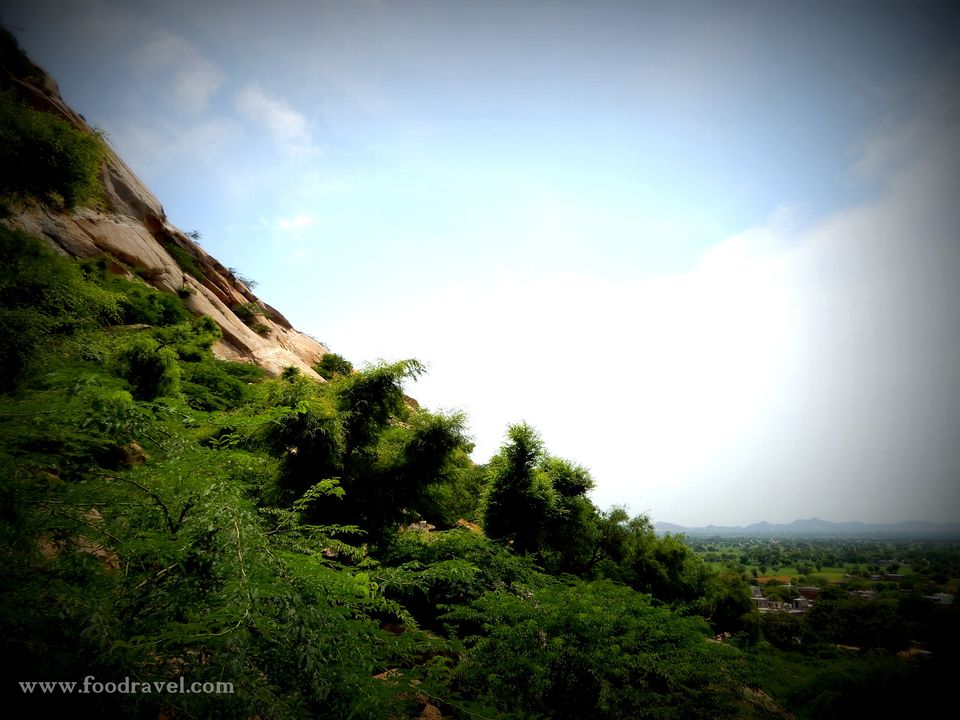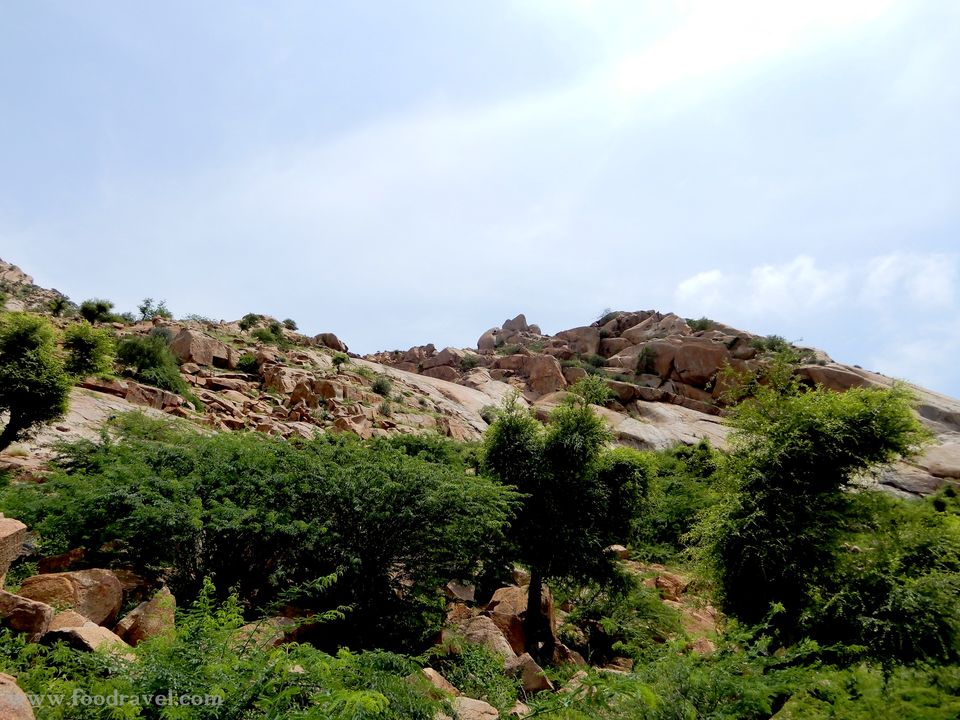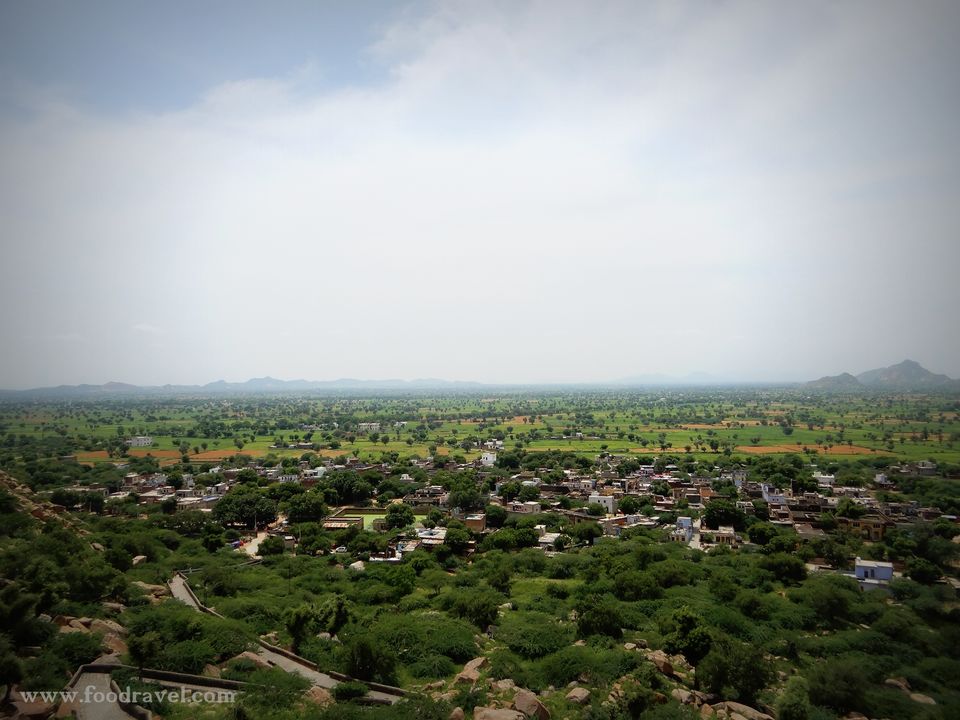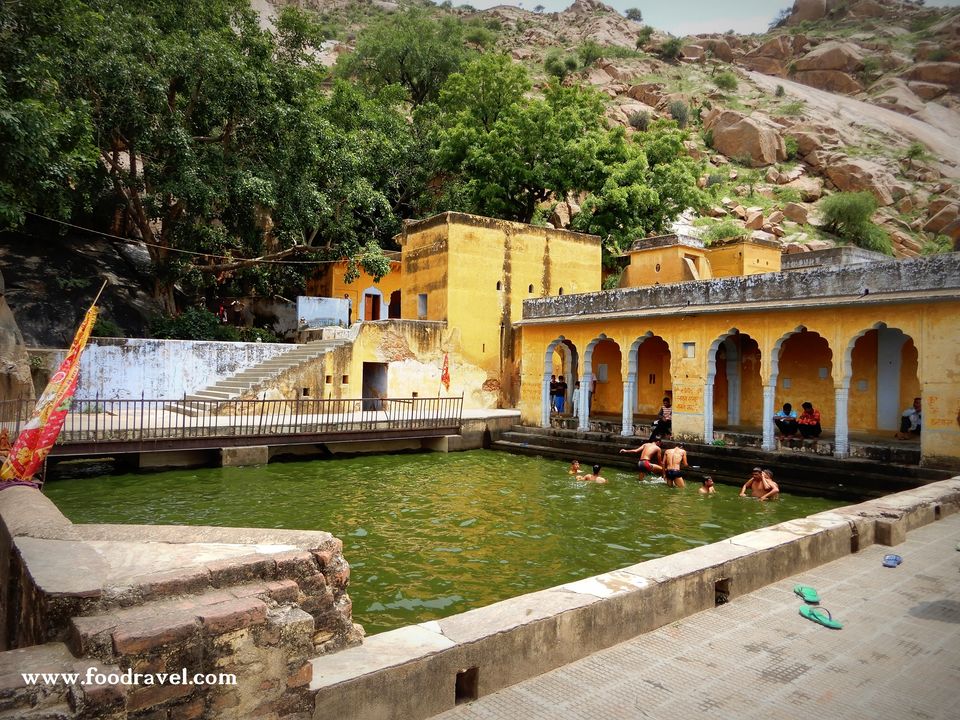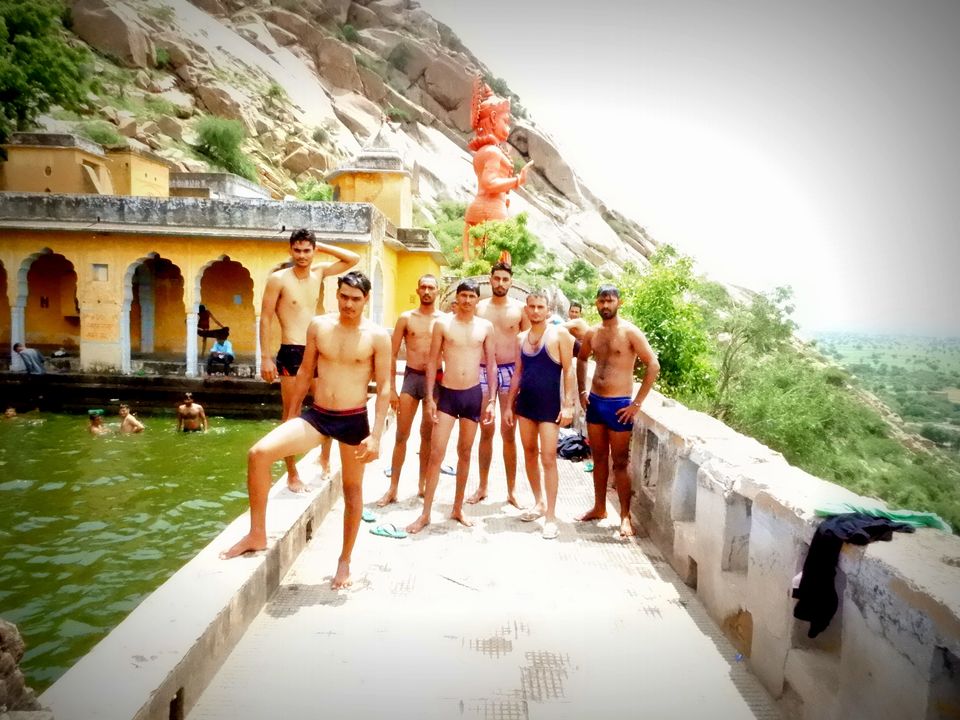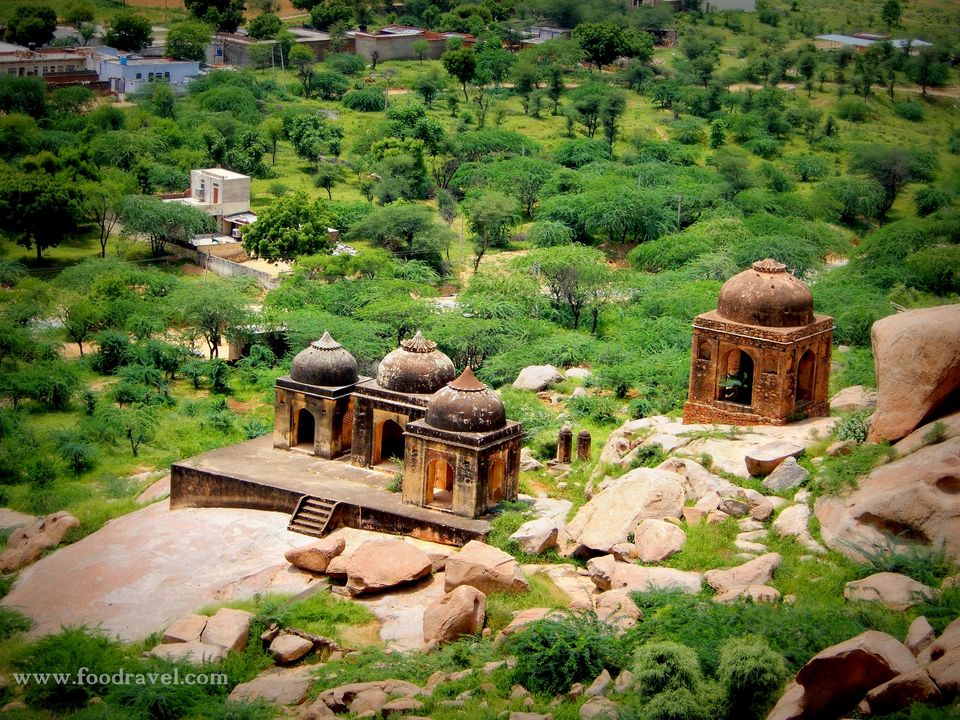 Some Interesting Facts about Dhosi Hill
There are 7 volcanoes in India. Dhosi Hill is one of them.
It is an extinct volcano.
Dhosi Hill Narnaul belongs to Aravali Range and is a part of Precambrian Malani Ingenious rock.
It is located at an elevation of 1170m.
It is located at 900 ft above the sea level.
It dates back to 732 Ma BP (million years before present).
The lava and crater is still there.
There is a fort which was built by Hemu.
This place has several medicinal plants.
There are temples, wild animals, caves and forest.
It is said that Chyavan Rishi used to live here.
Pandawas are said to have come here during their time of exile.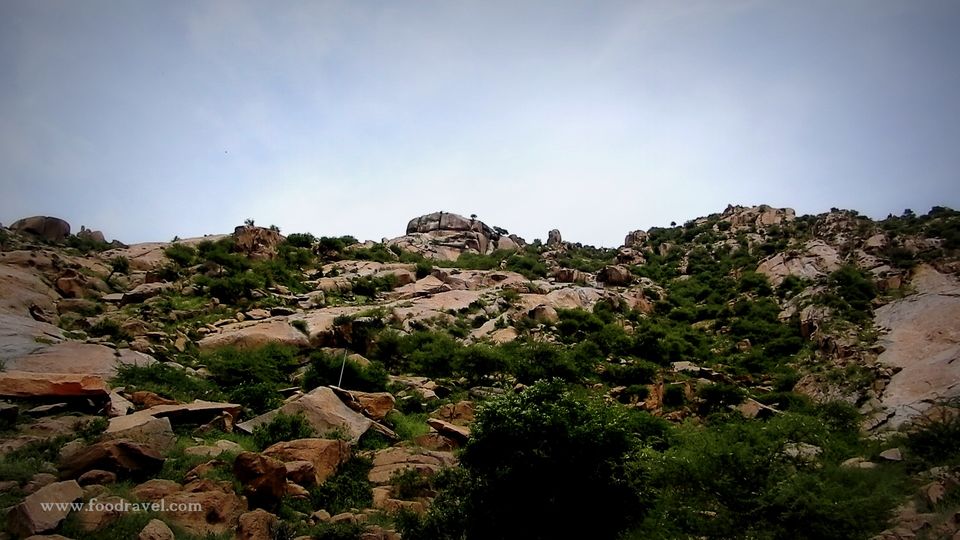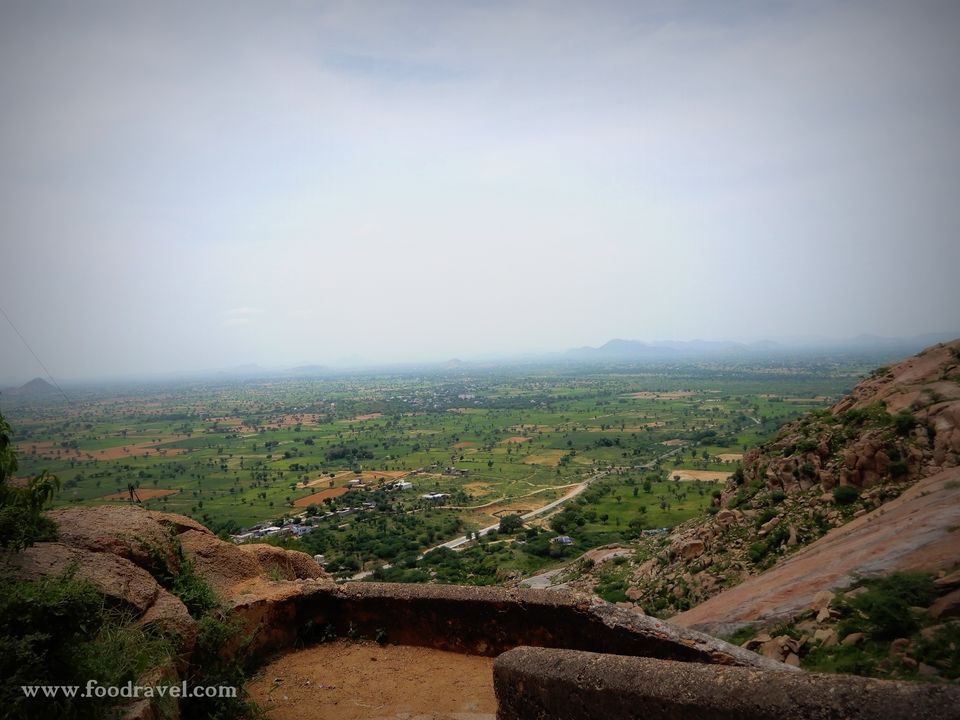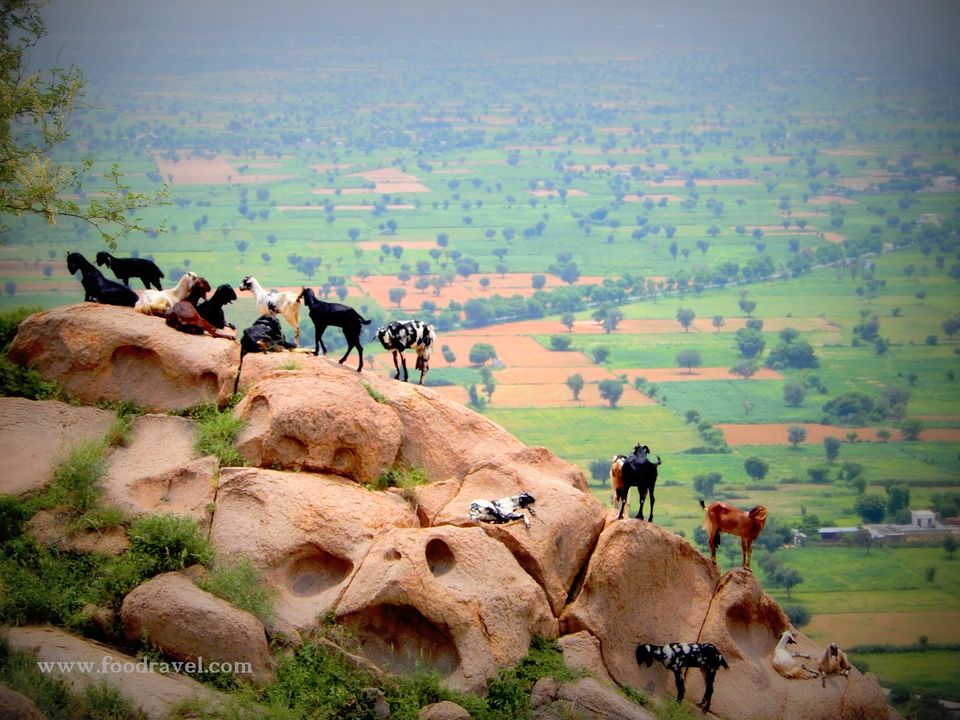 Dhosi Hill is shared by two States - Location of the Hill
Dhosi hill is actually located at the border of Haryana and Rajasthan. Thus Dhosi village of Jhunjhunu, Rajasthan and Kultajpur & Thana village of Mahendergarh, Haryana share the hill. And the hill is now in control of the village panchayat of these three villages. The hill is located in Dhosi village. There are three waterfalls which become active during the rain. These three villages are located at the bottom of the hill on either sides.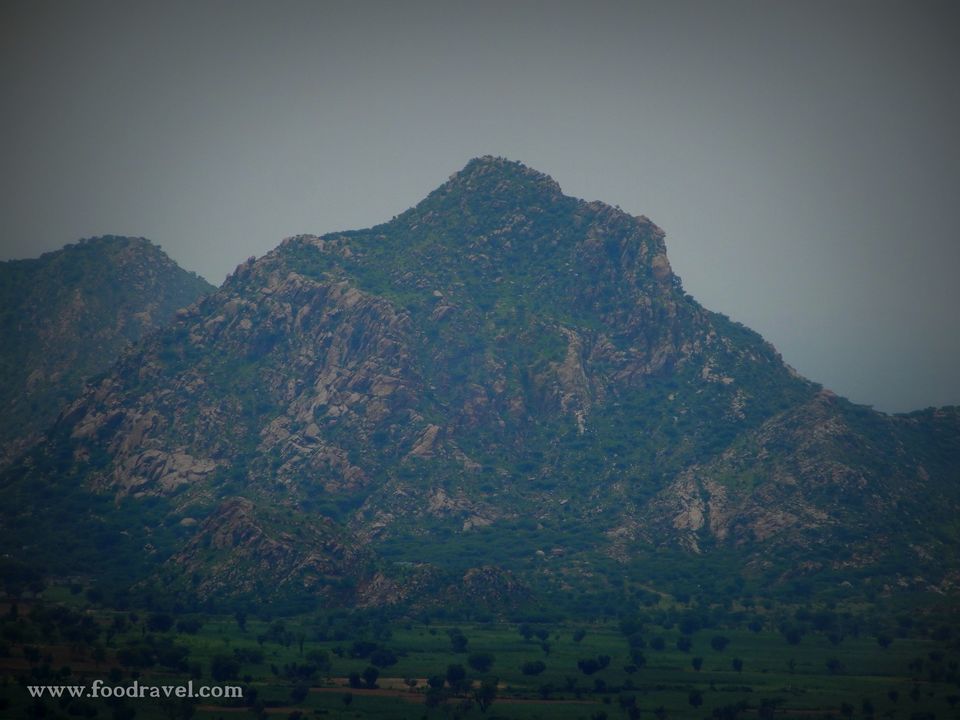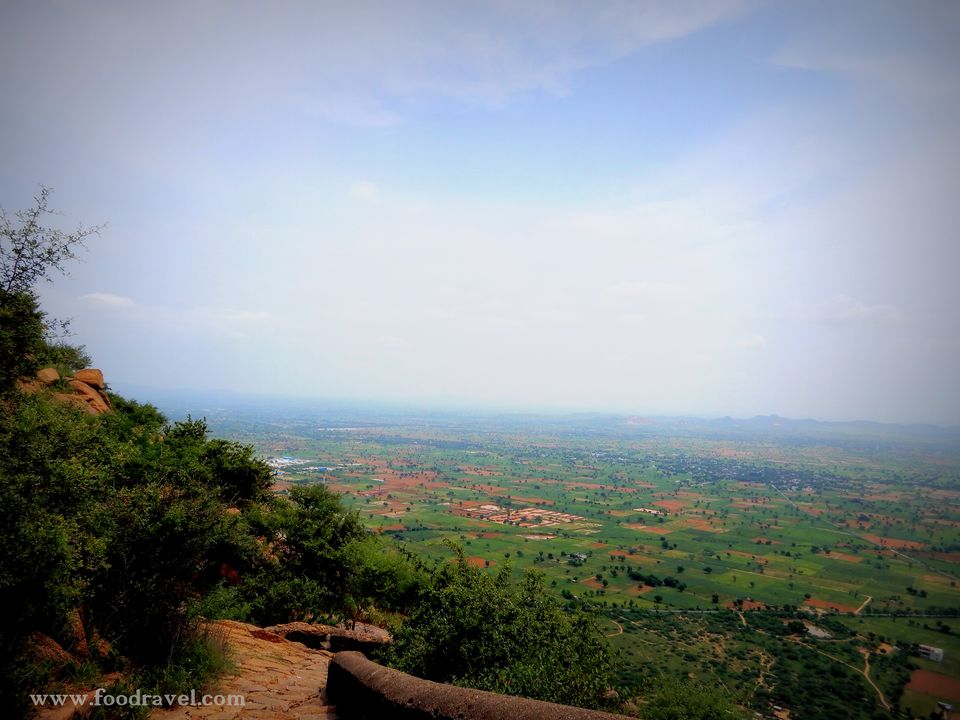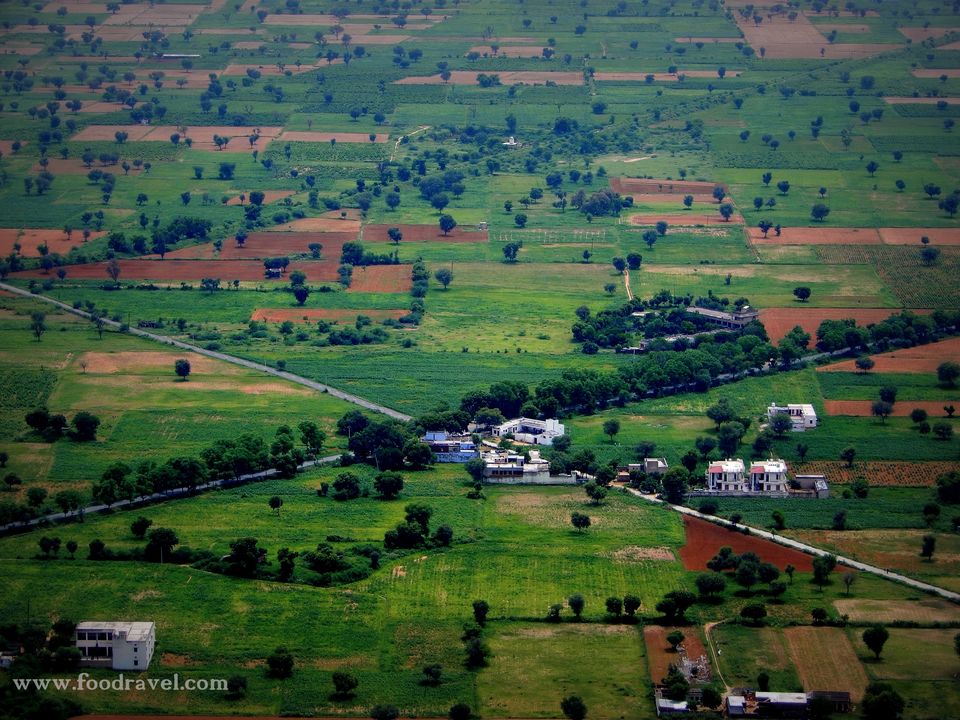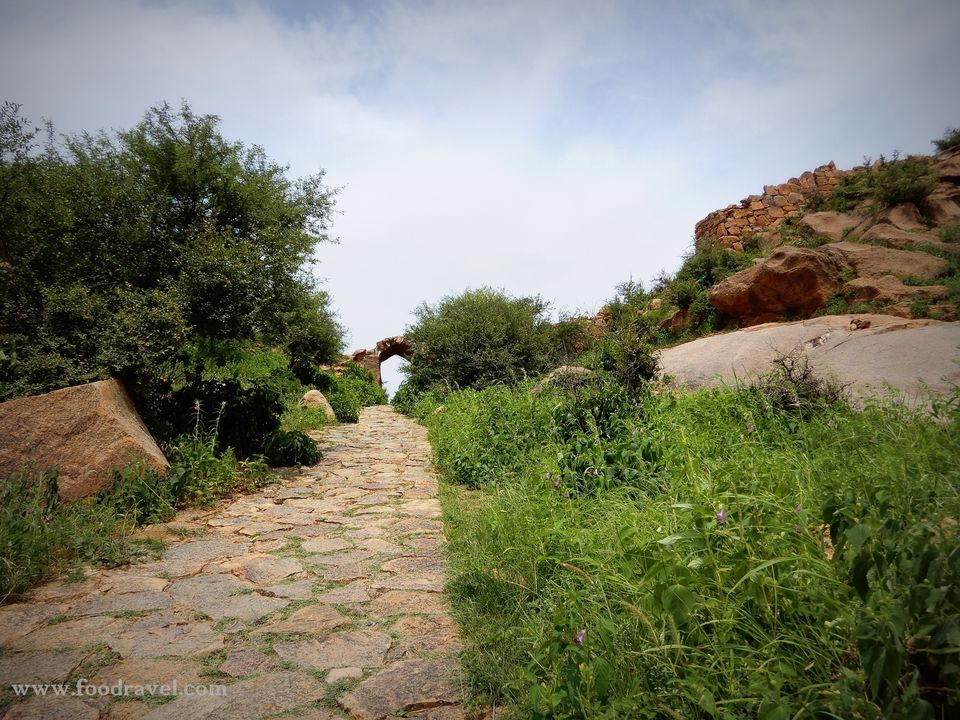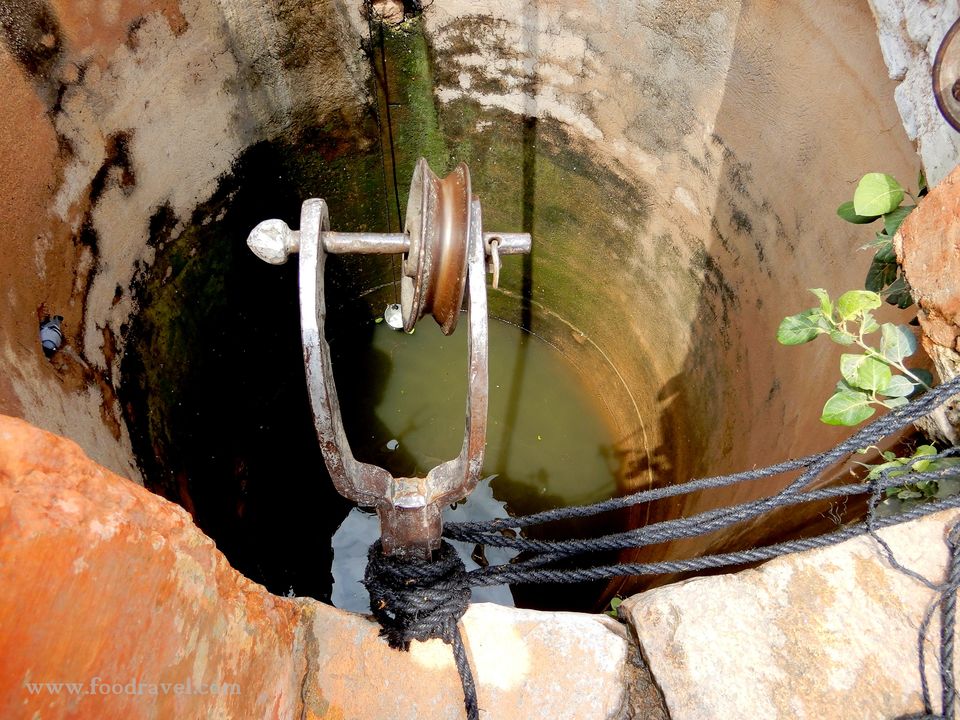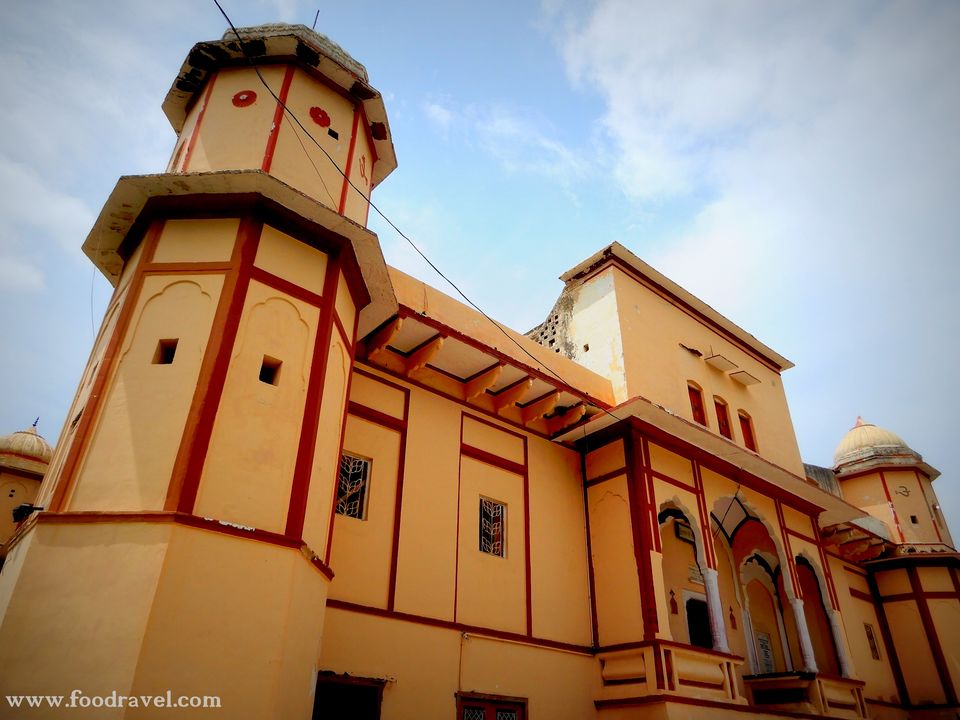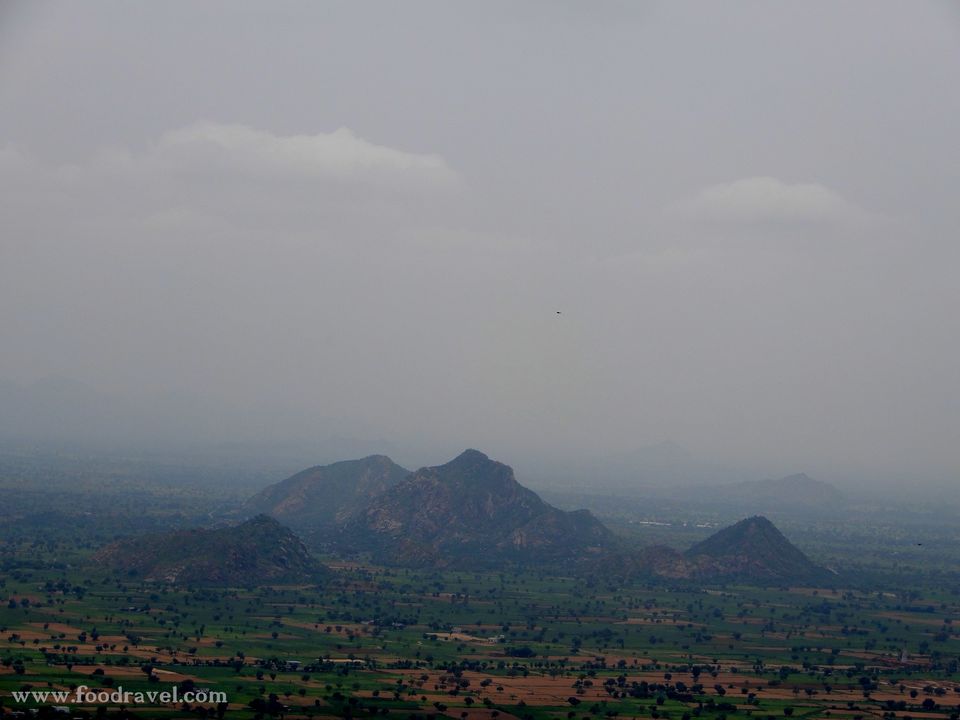 This hill is the origin place of Chyawanprash
Chyawanprash is an ancient Ayurvedic medicine which we all consume mostly during winters. It keeps our immunity strong. It is said that Ashwini Kumar brothers prepared this medicine for Chyawan Rishi. He used to live at Dhosii Hill in his ashram. And this is how it was named. This place is now a famous pilgrimage place and there are ancient temples.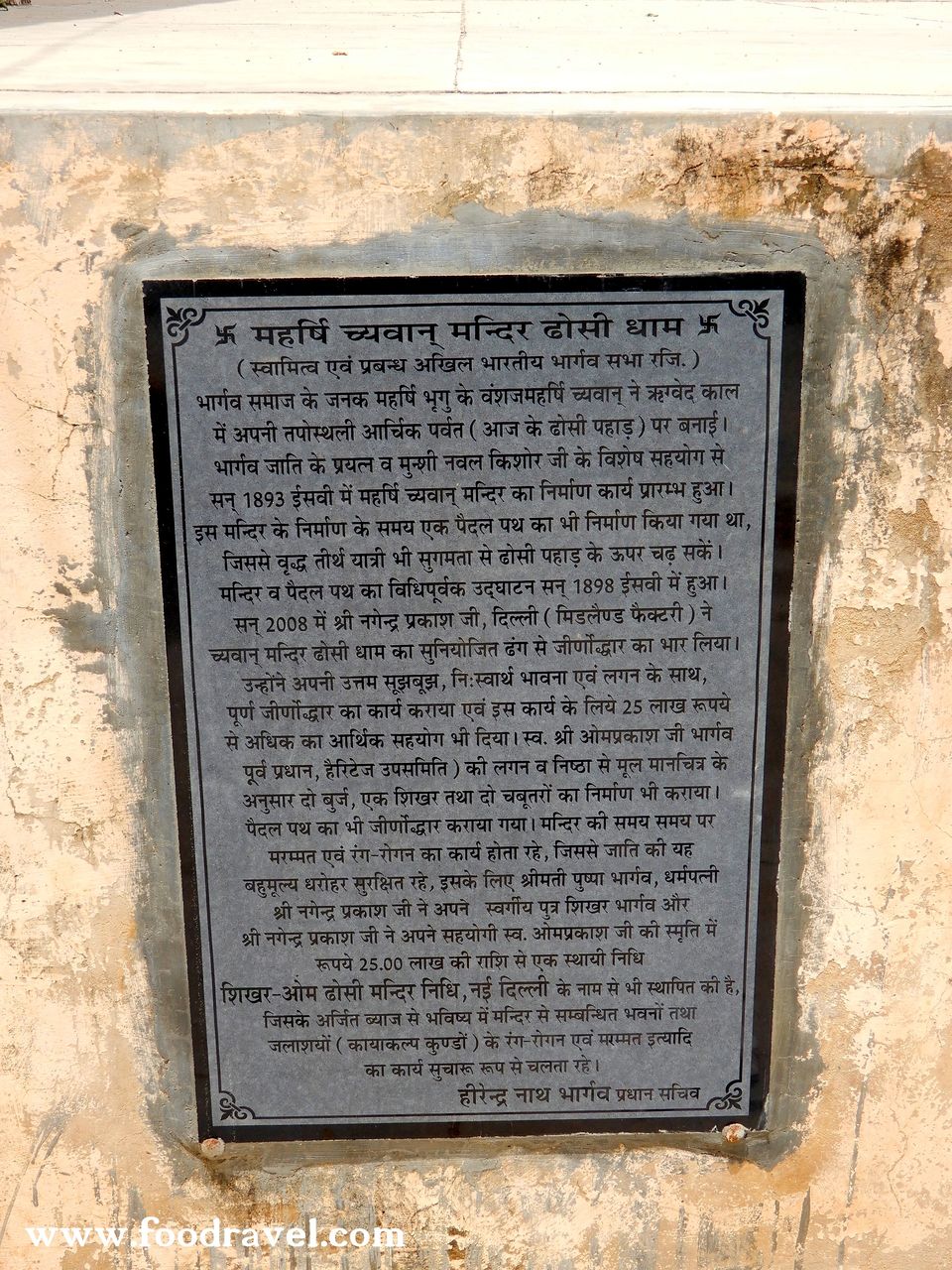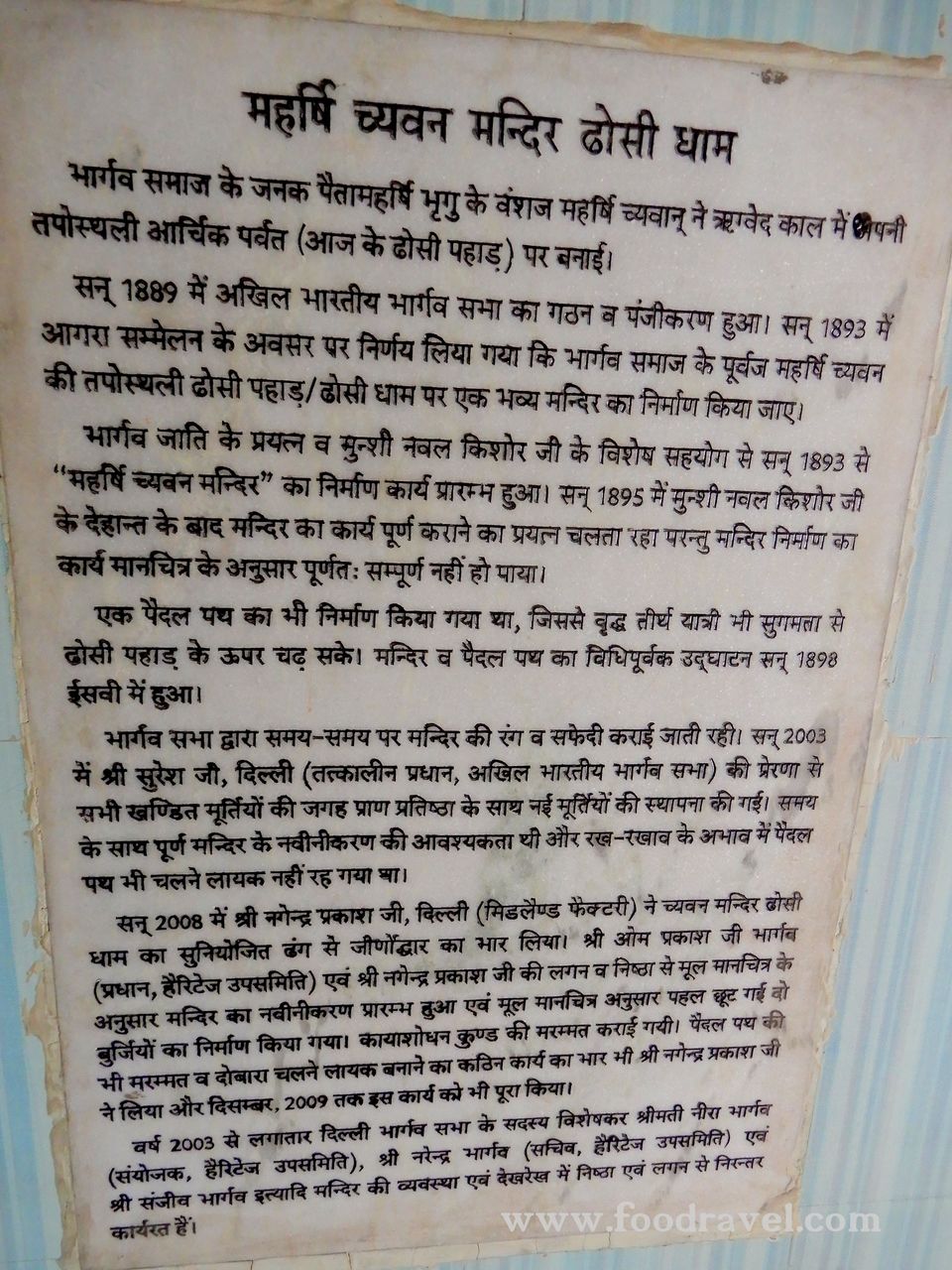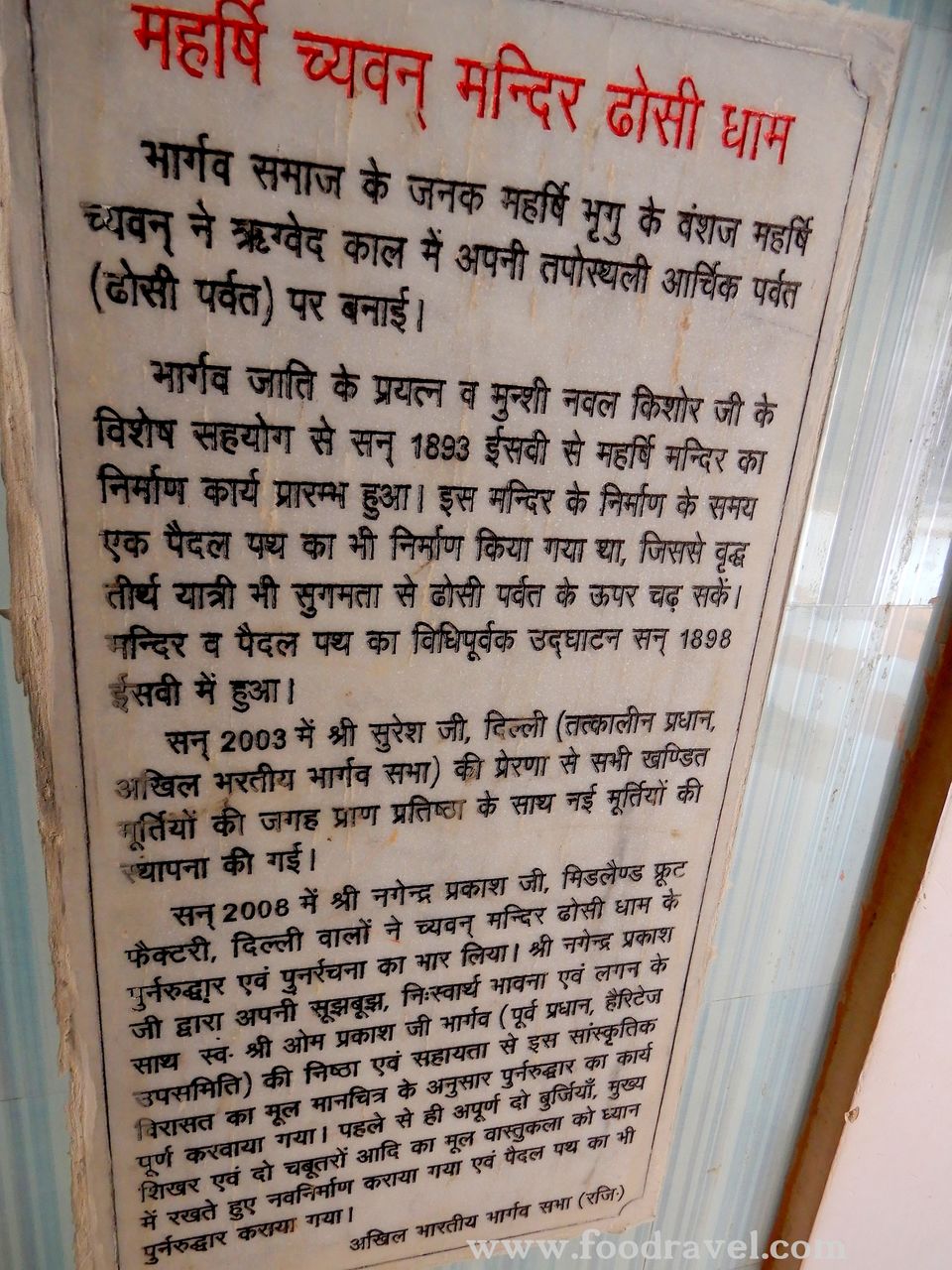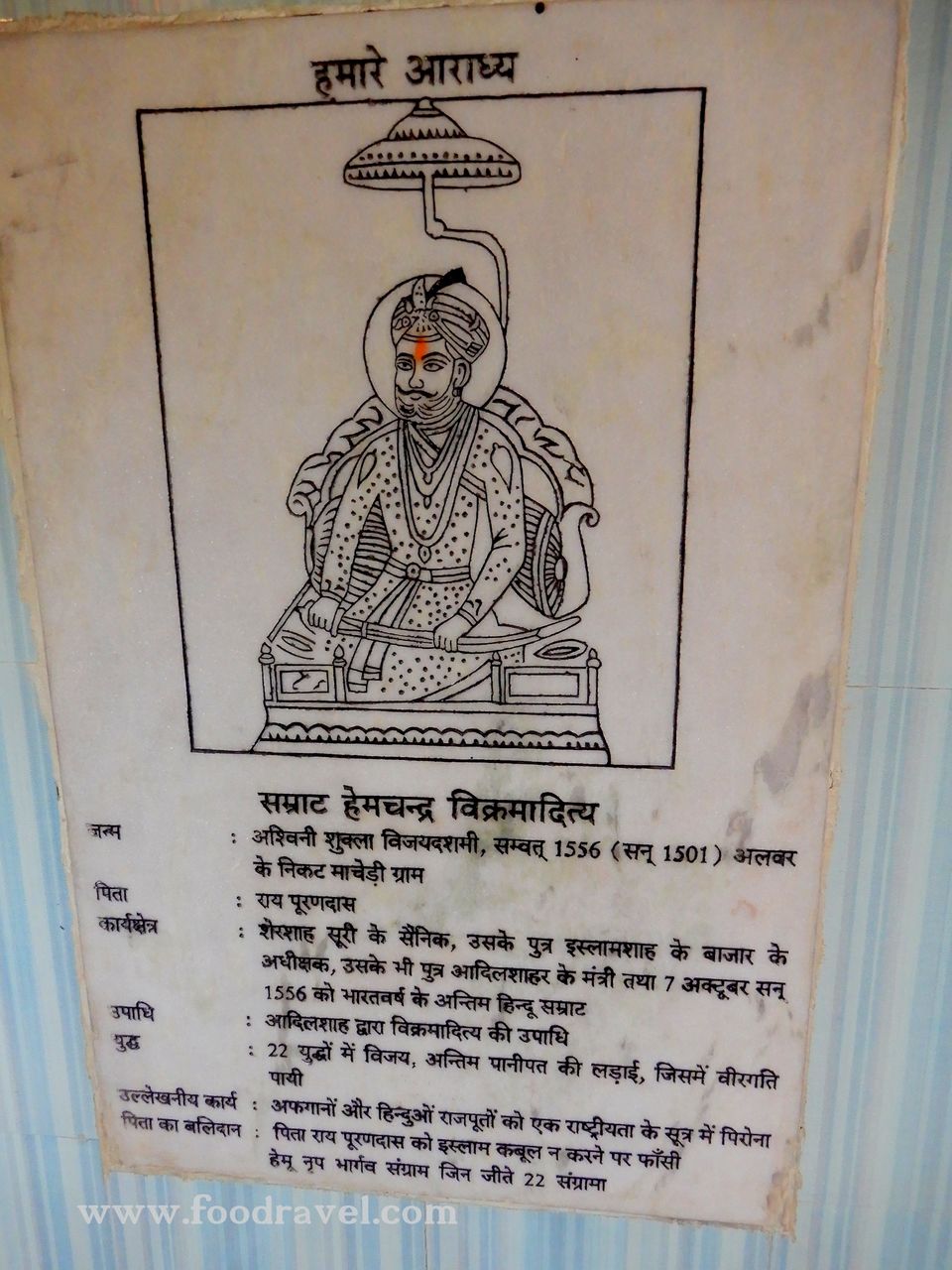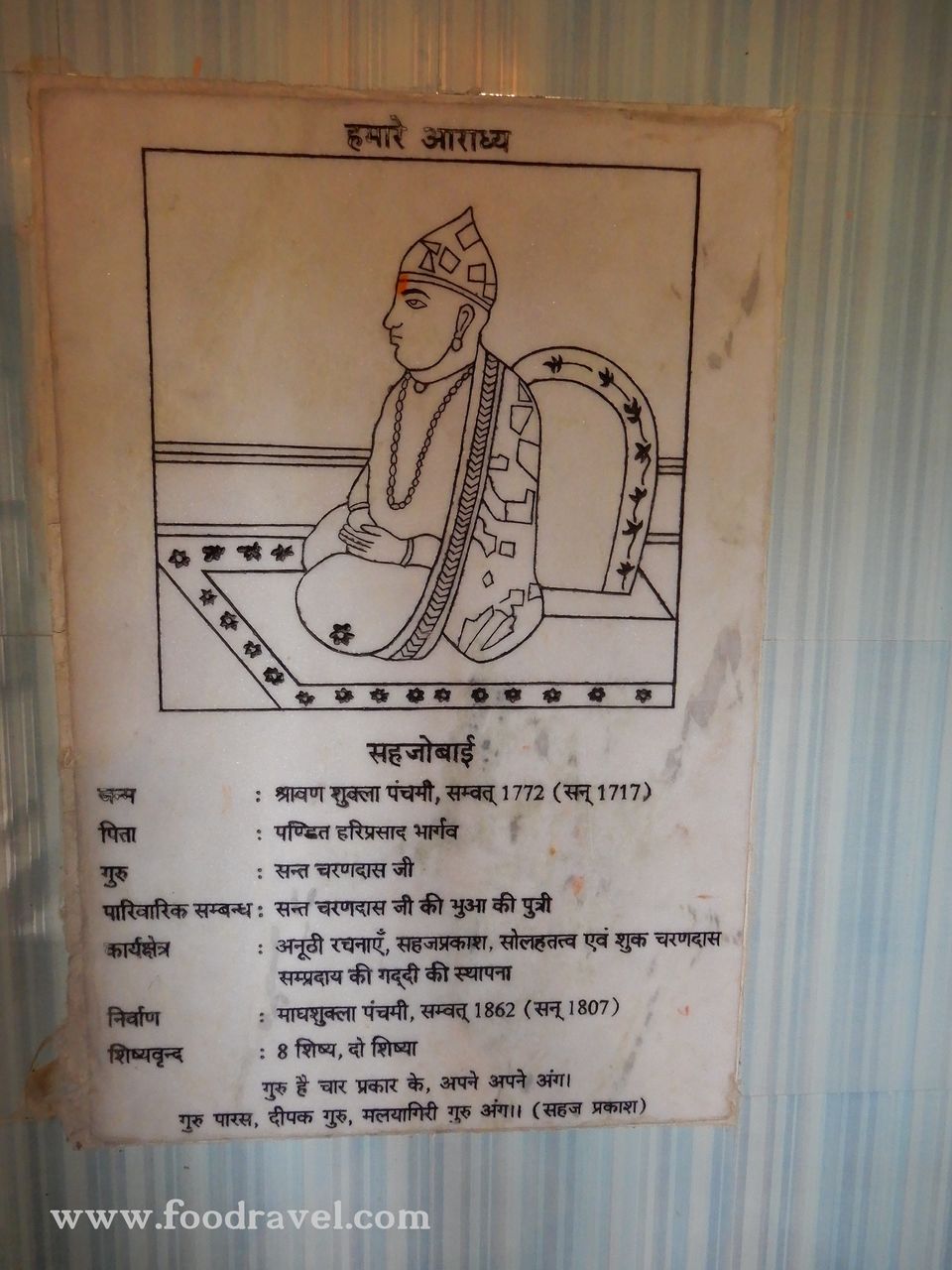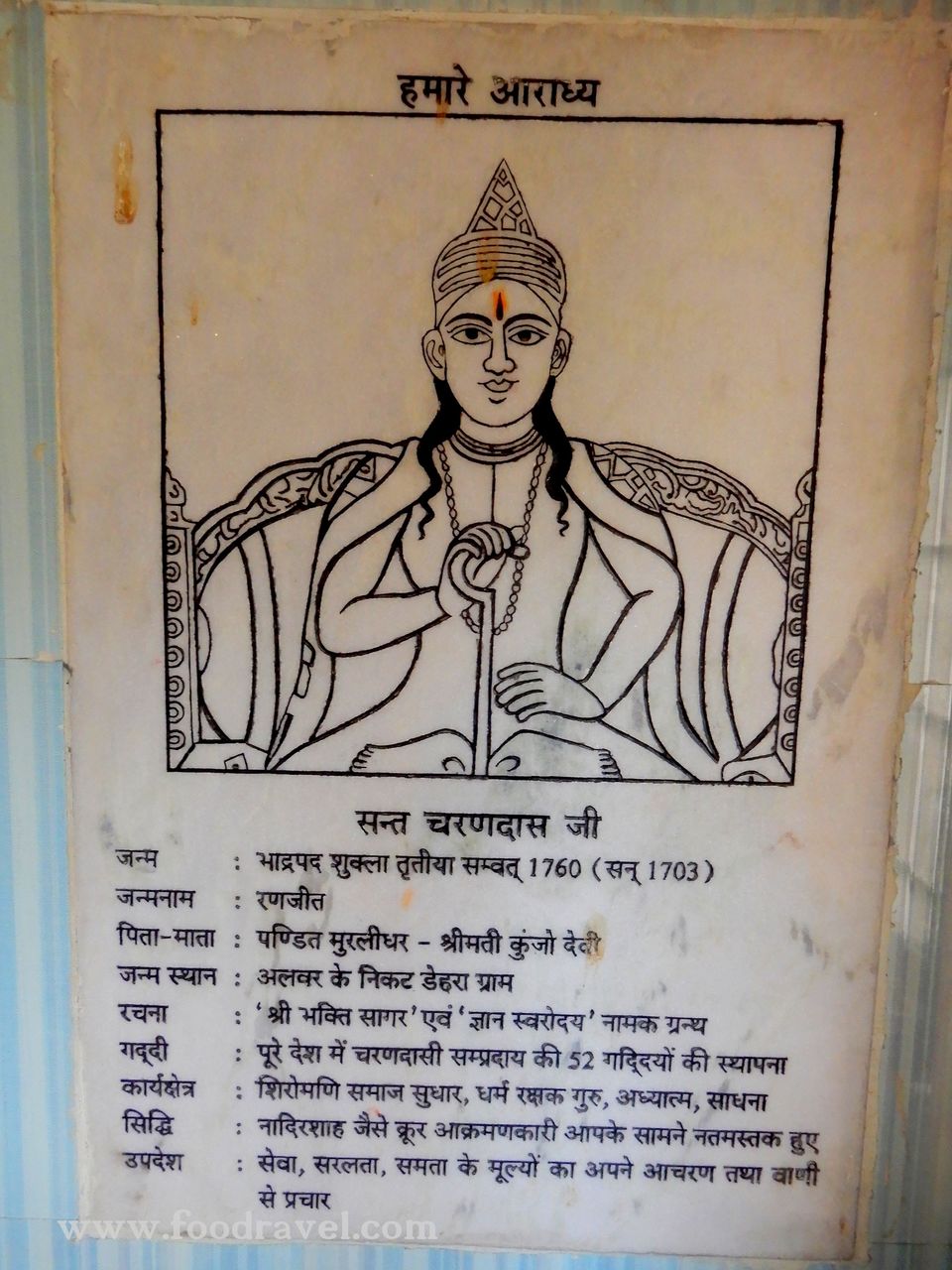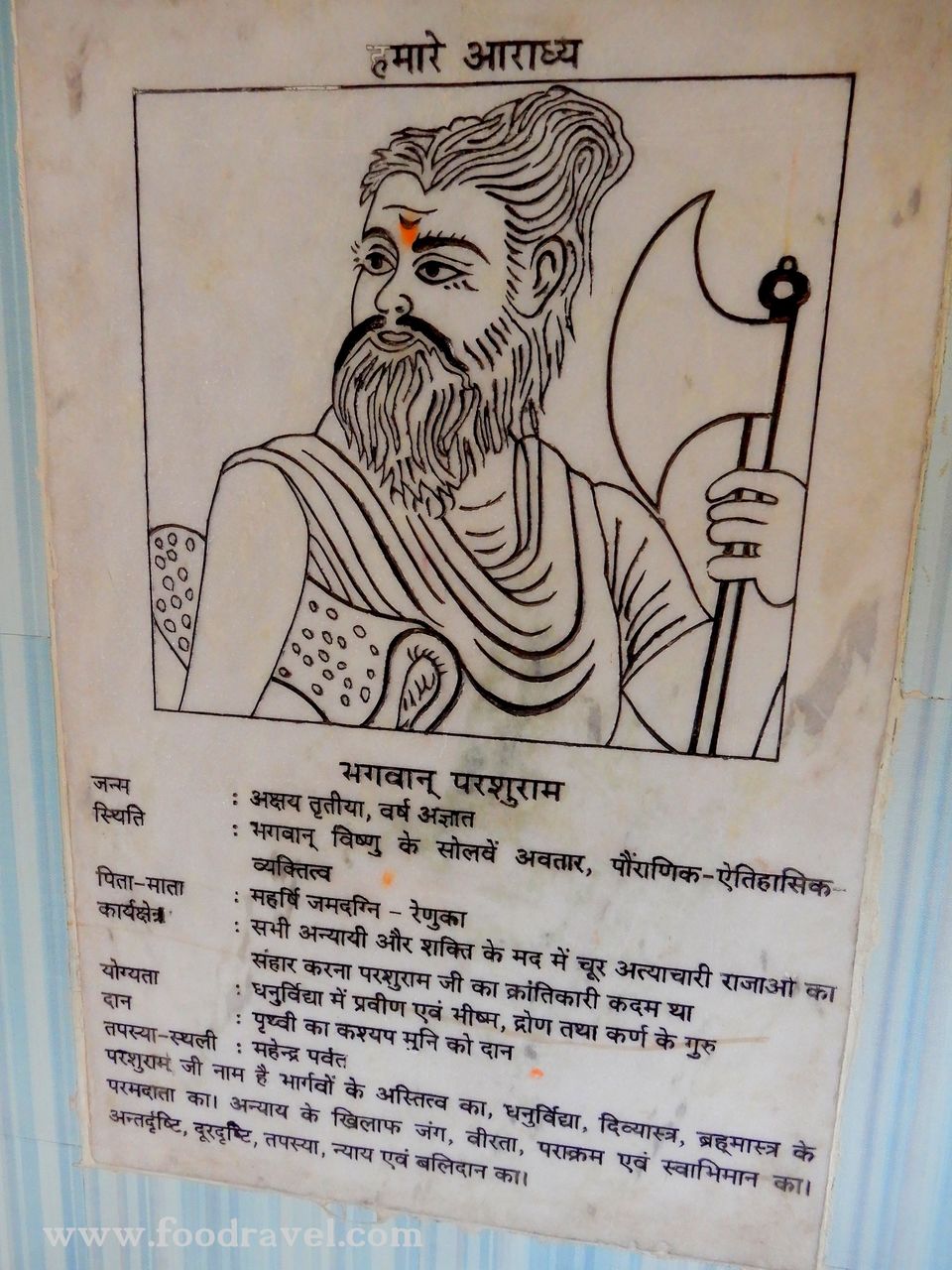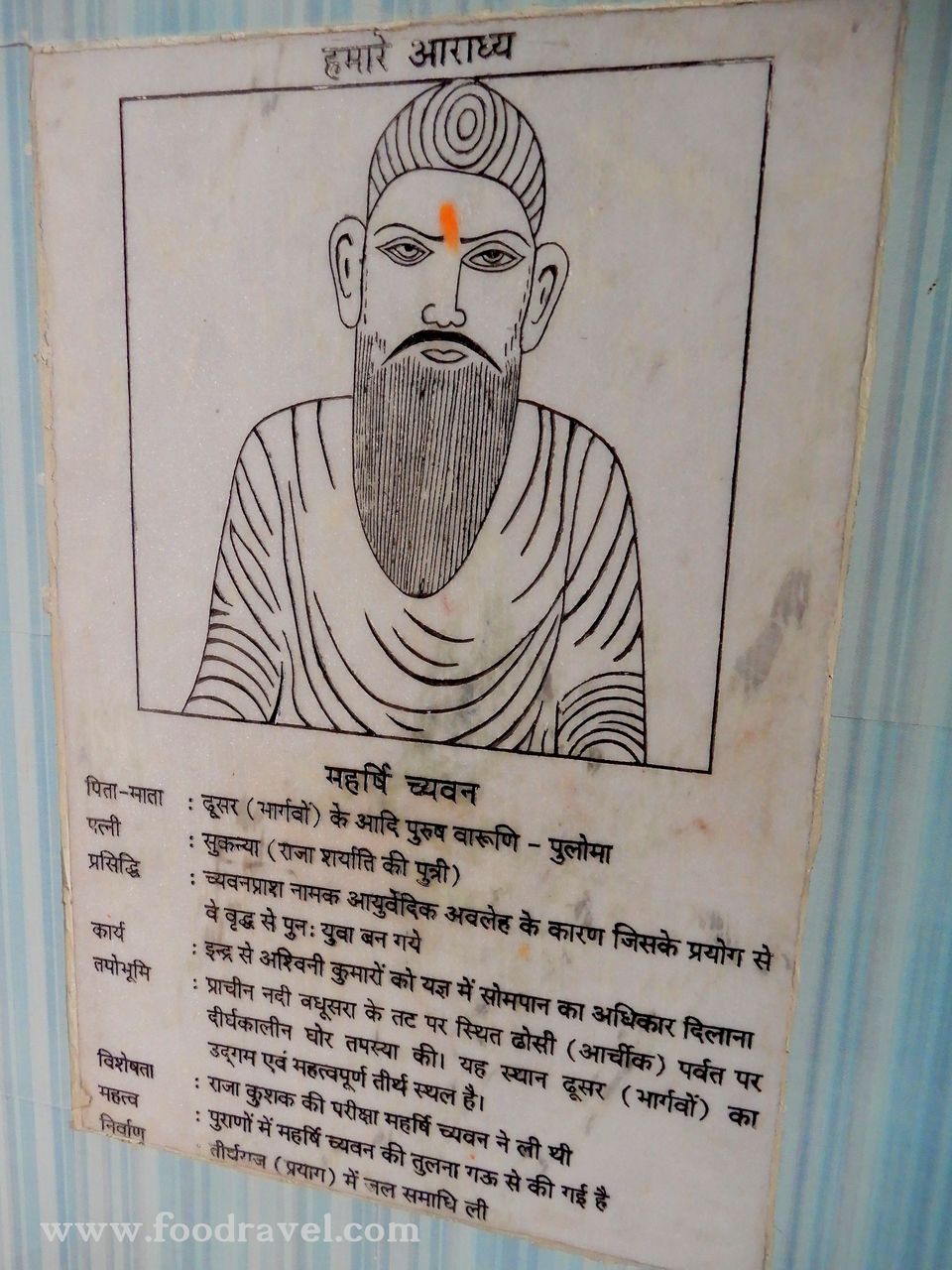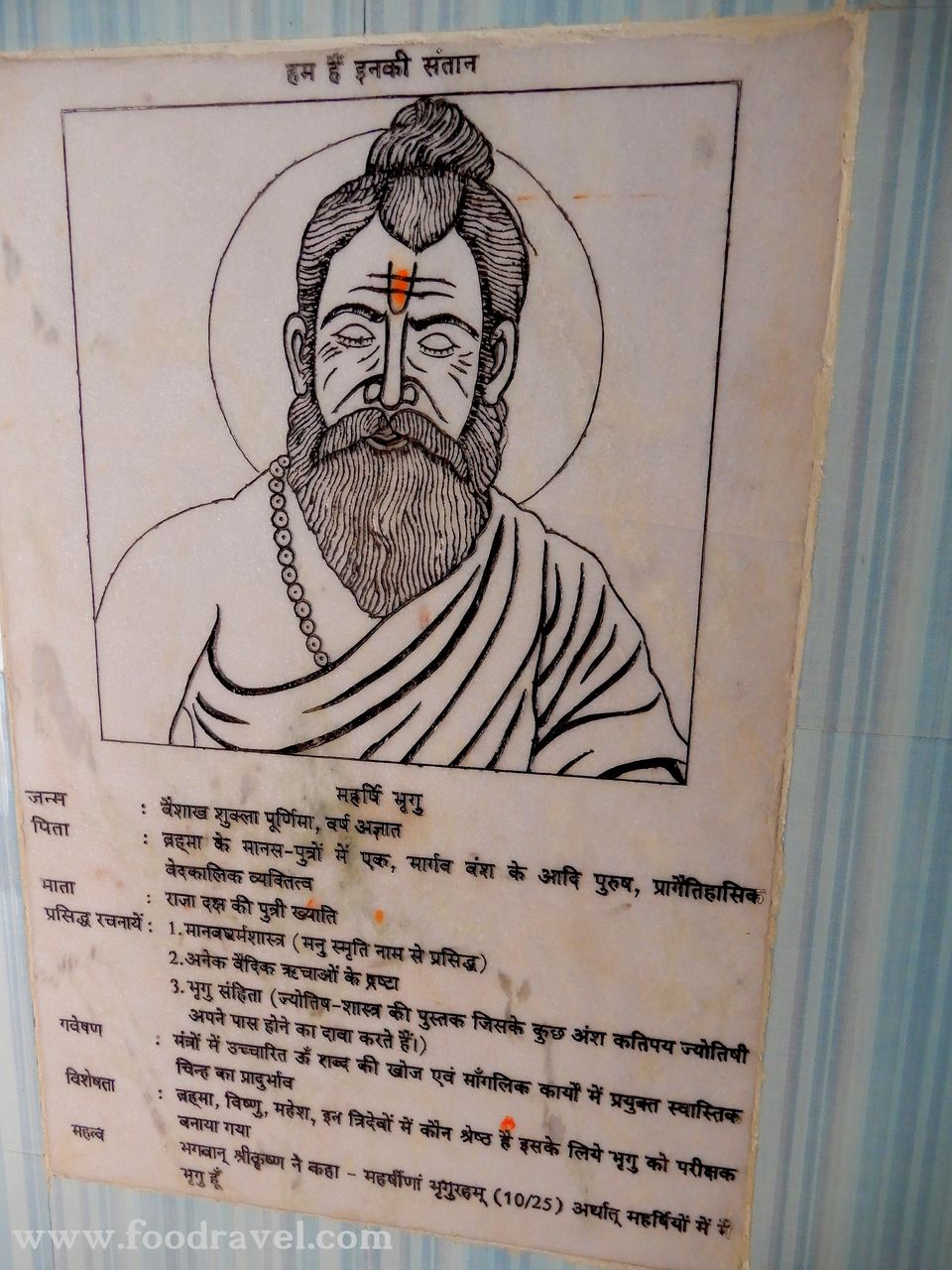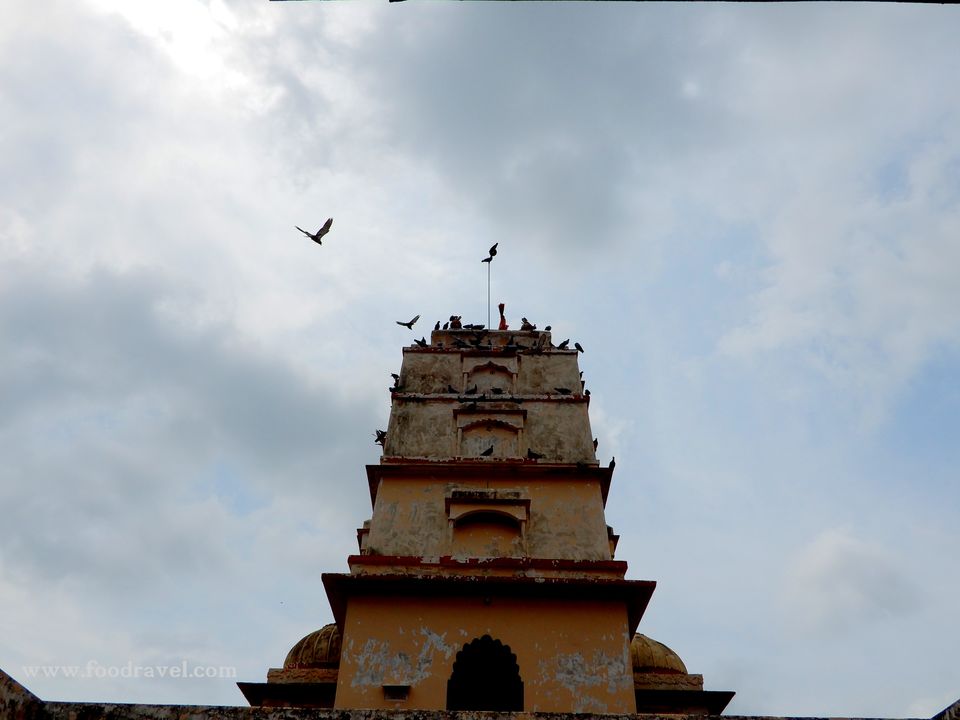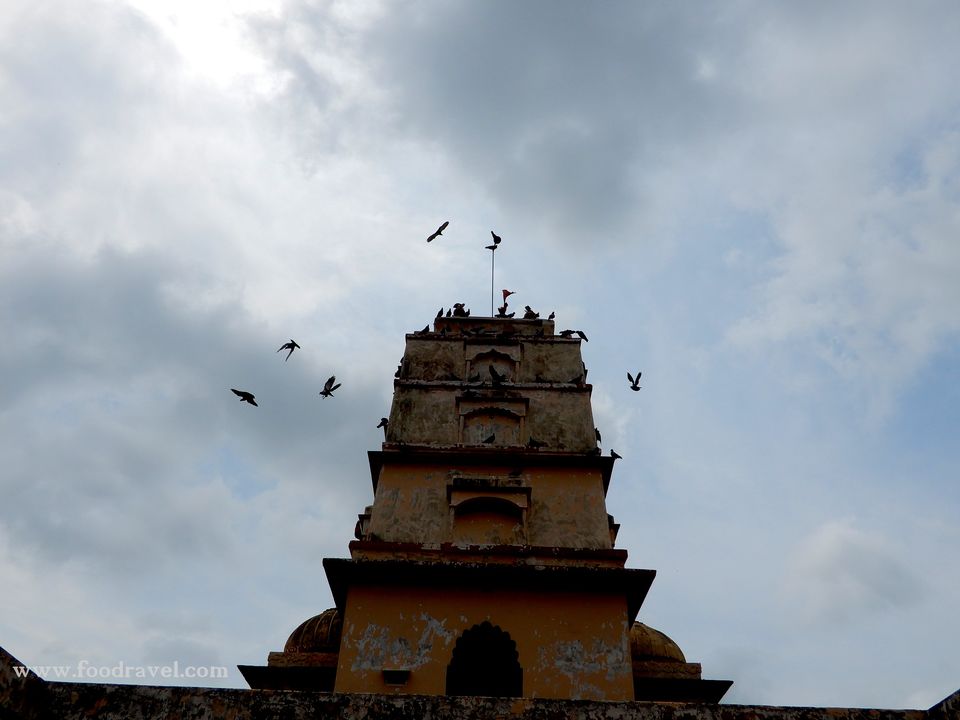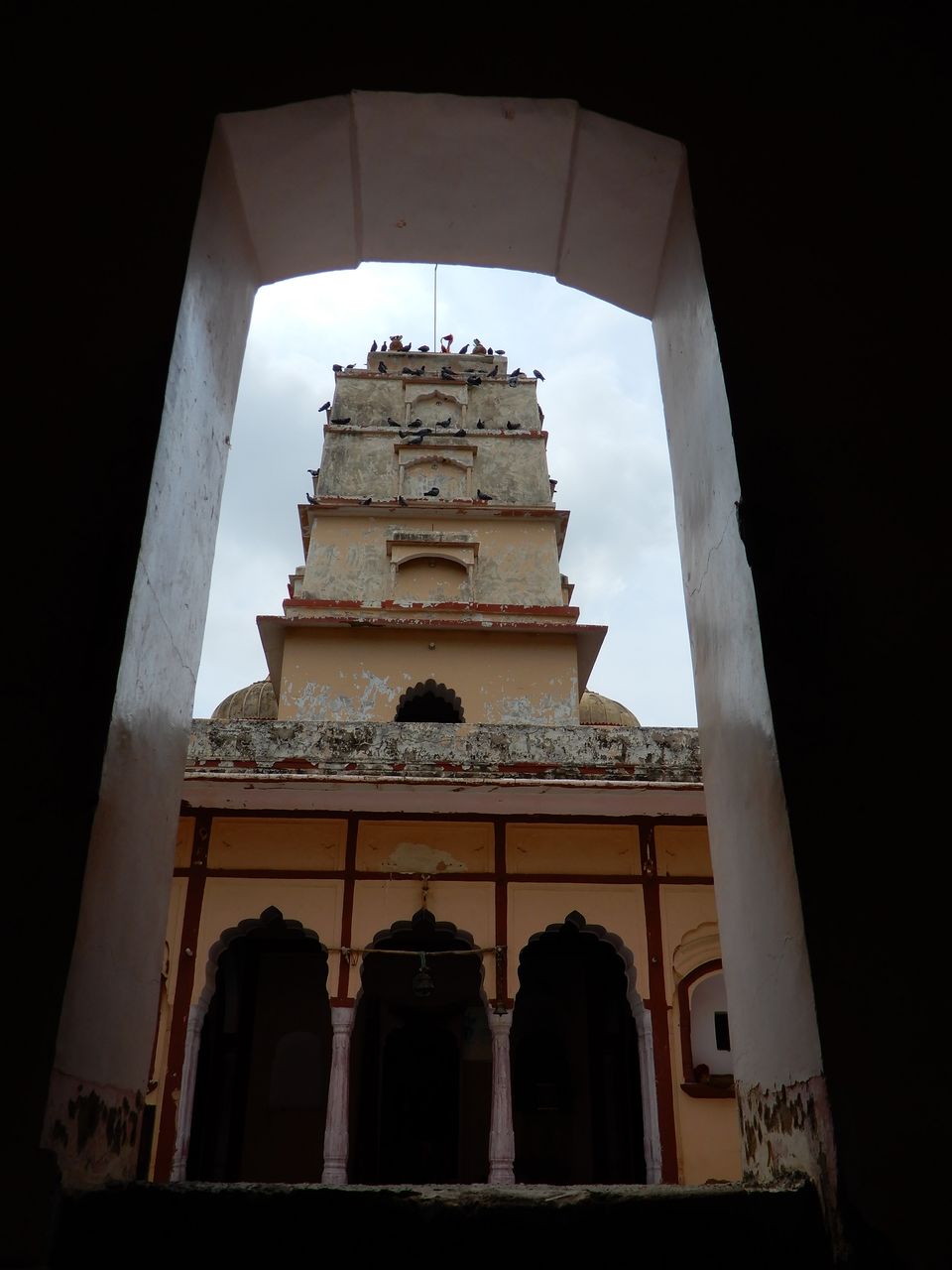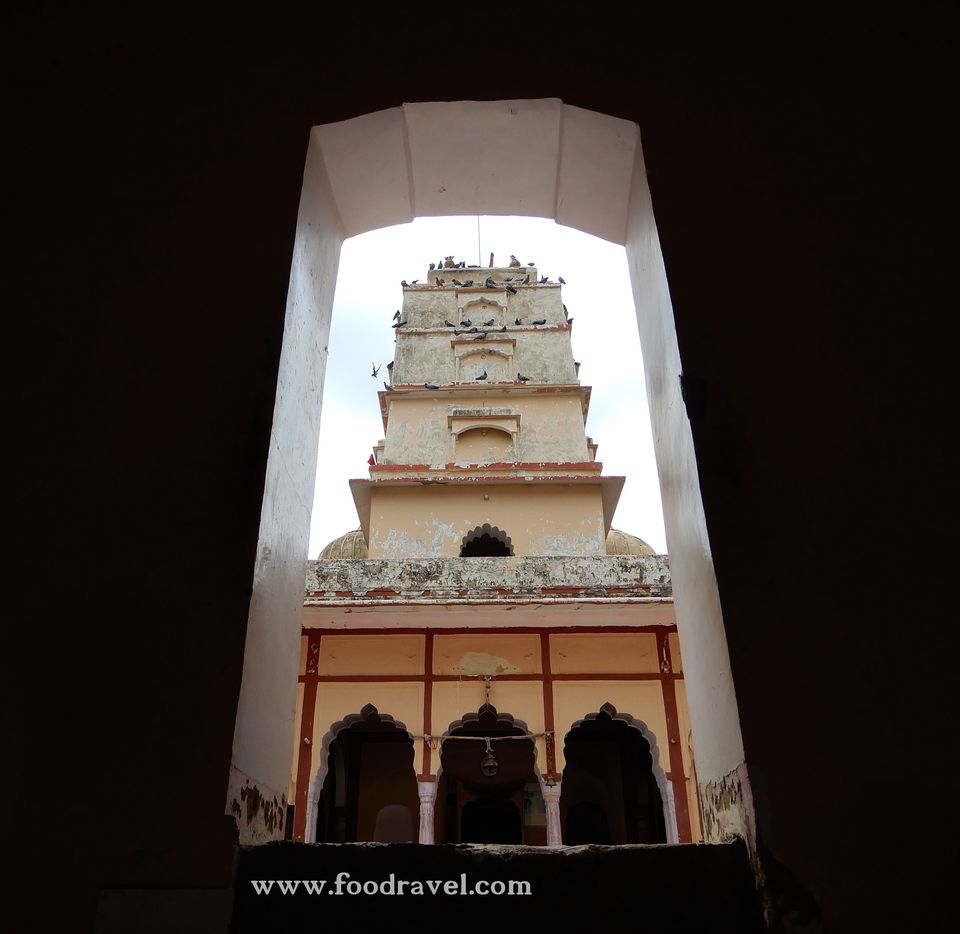 Dhosi Hill is an extinct volcano
There are seven volcanoes in India. There are two in Haryana and this is one of them. The lava and volcanic eruption is still available there. It is a part of Aravali range and belongs to Precambrian malani suite of rocks which dates back to 732 Ma BP(million years before present). This extinct volcano is now a pilgrimage site and people come here for worship.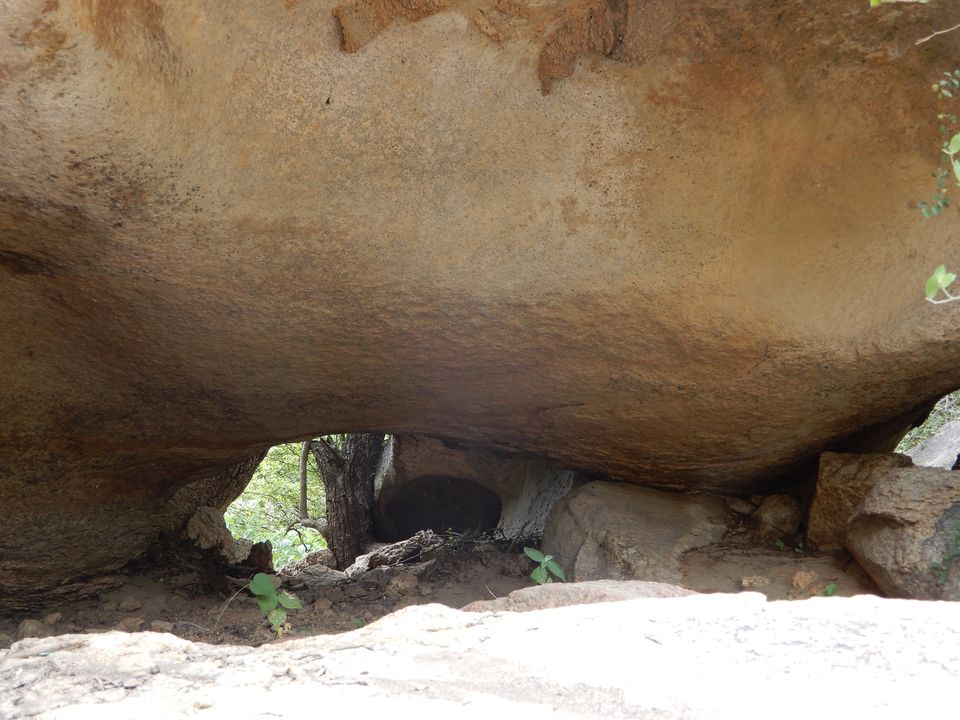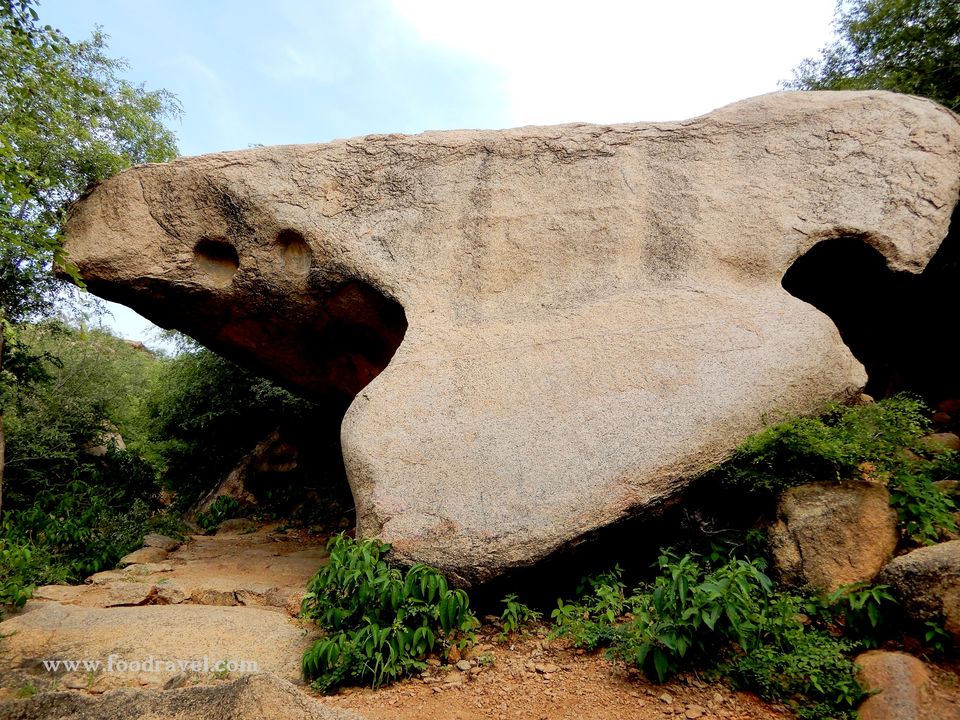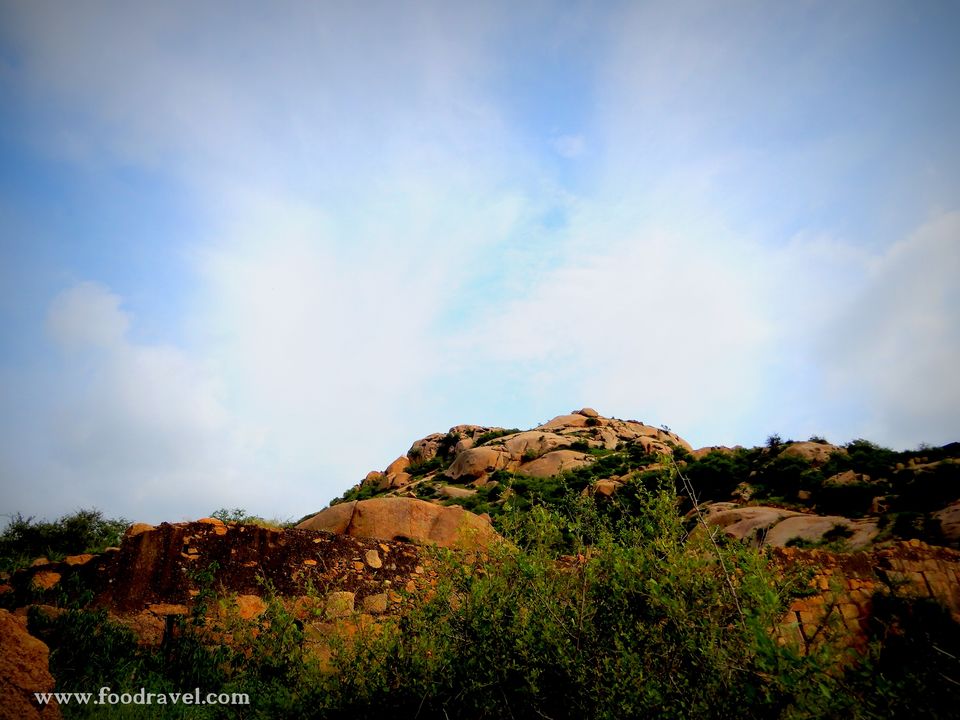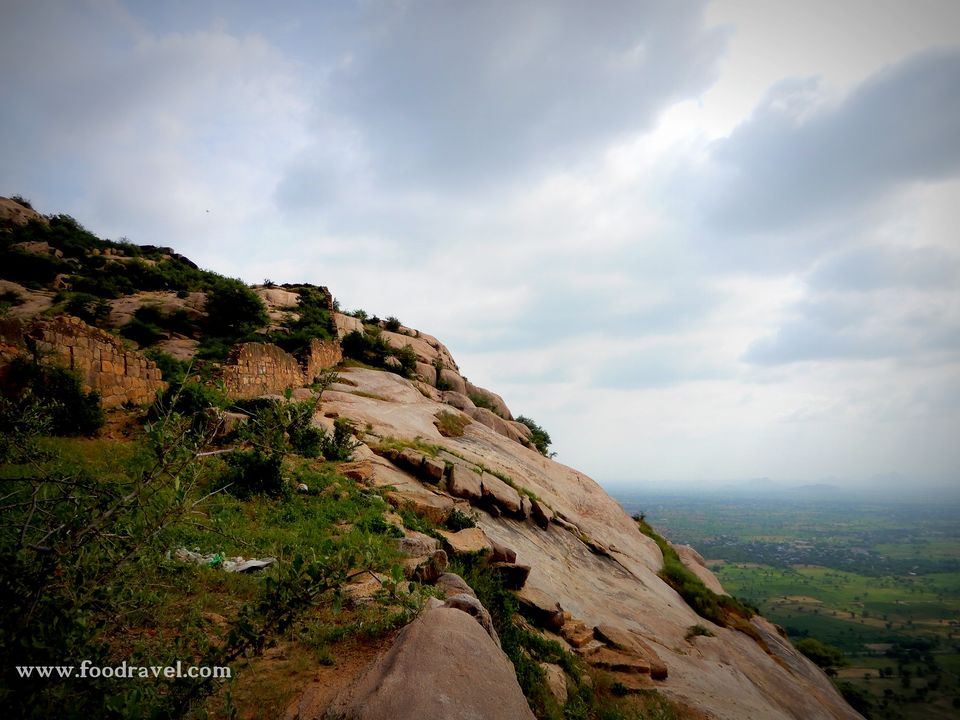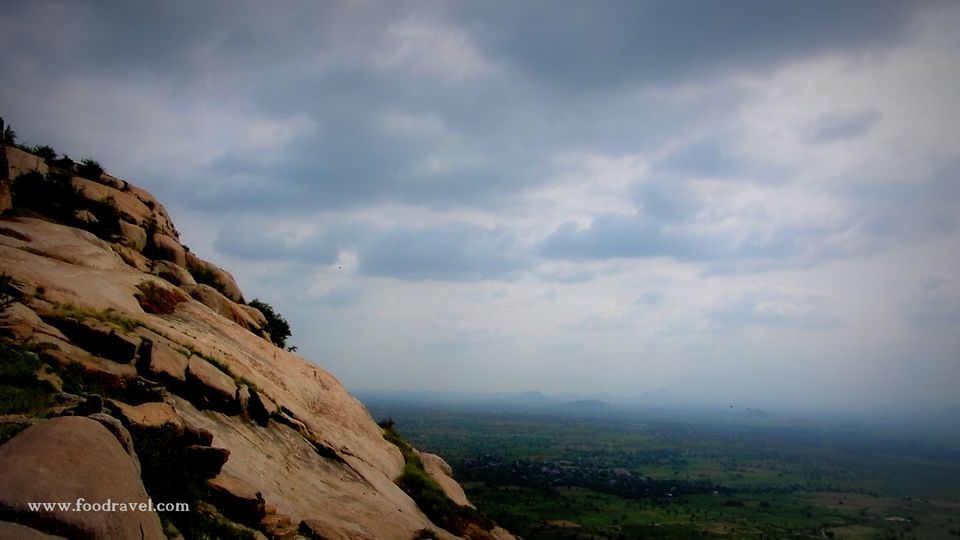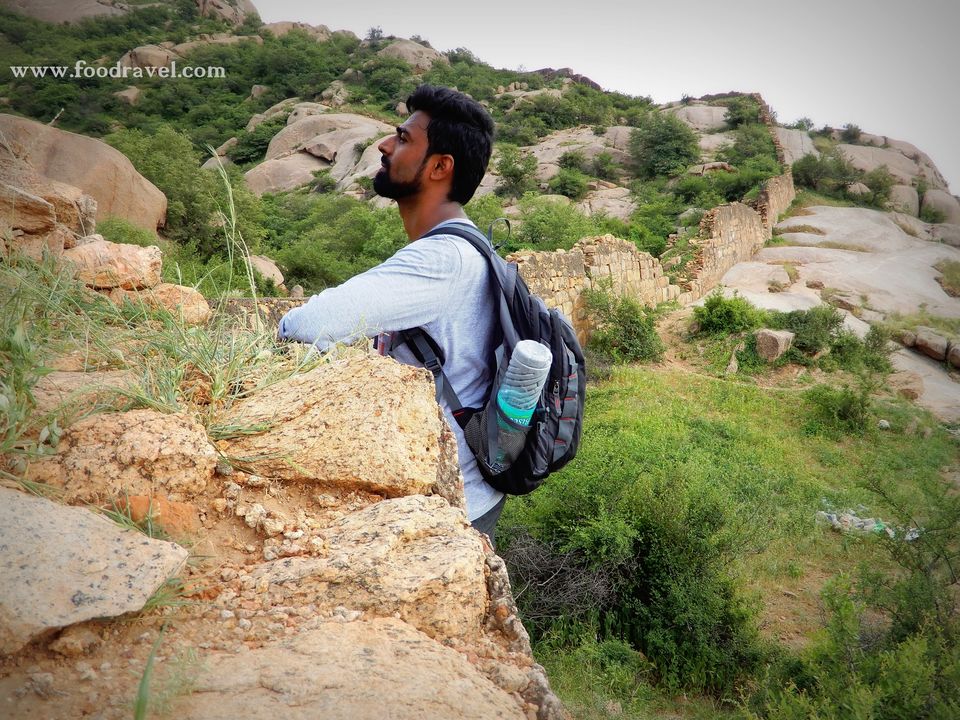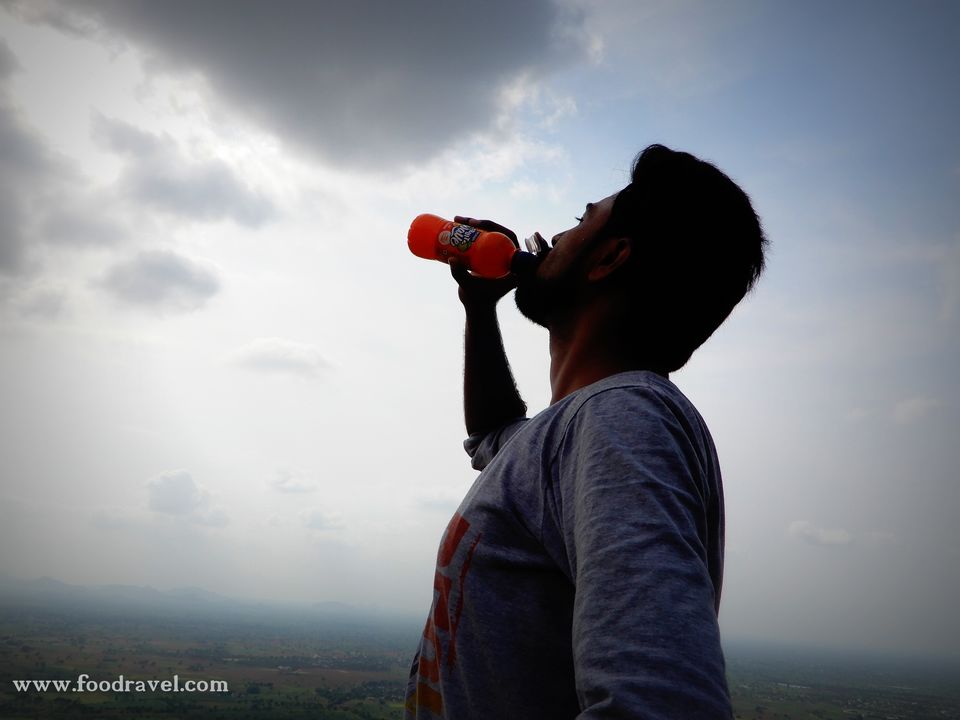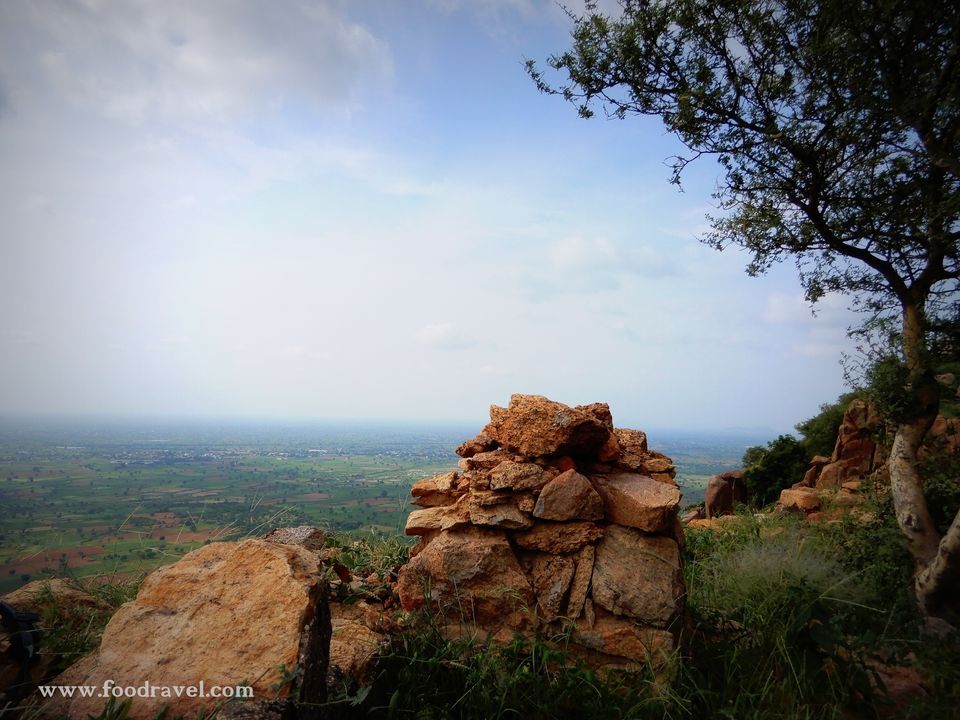 Pandavas came here during exile
It is said that when Pandavas were serving their punishment of exile, they came here at this place. There are some rock which has very strange formations. It is said that these rocks have their foot impression. One rock has a big sized impression which is said to be foot impression of Bheem.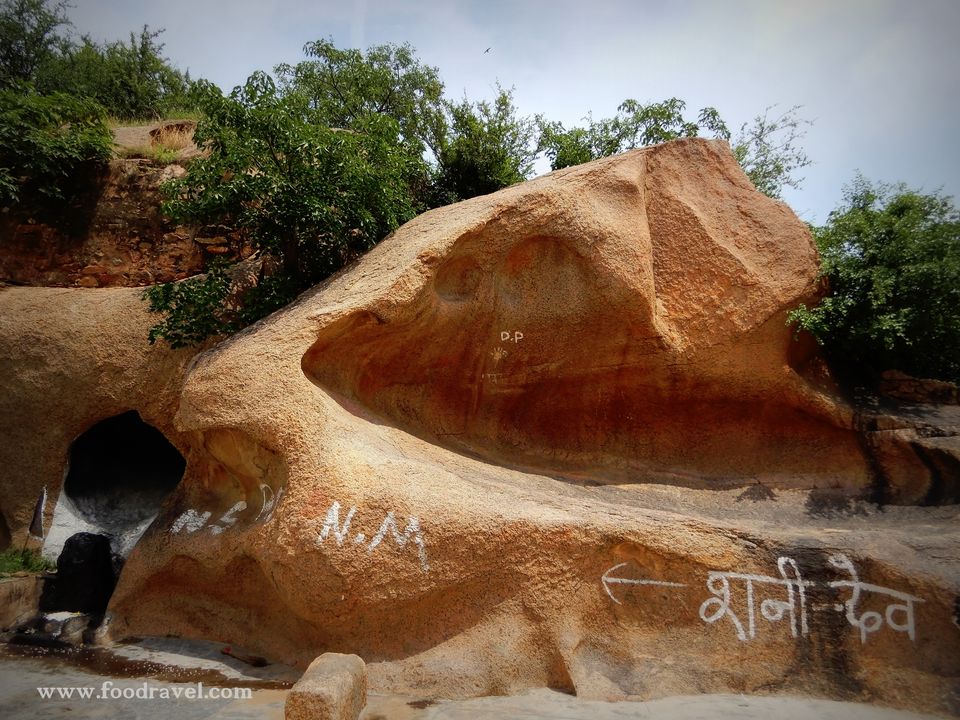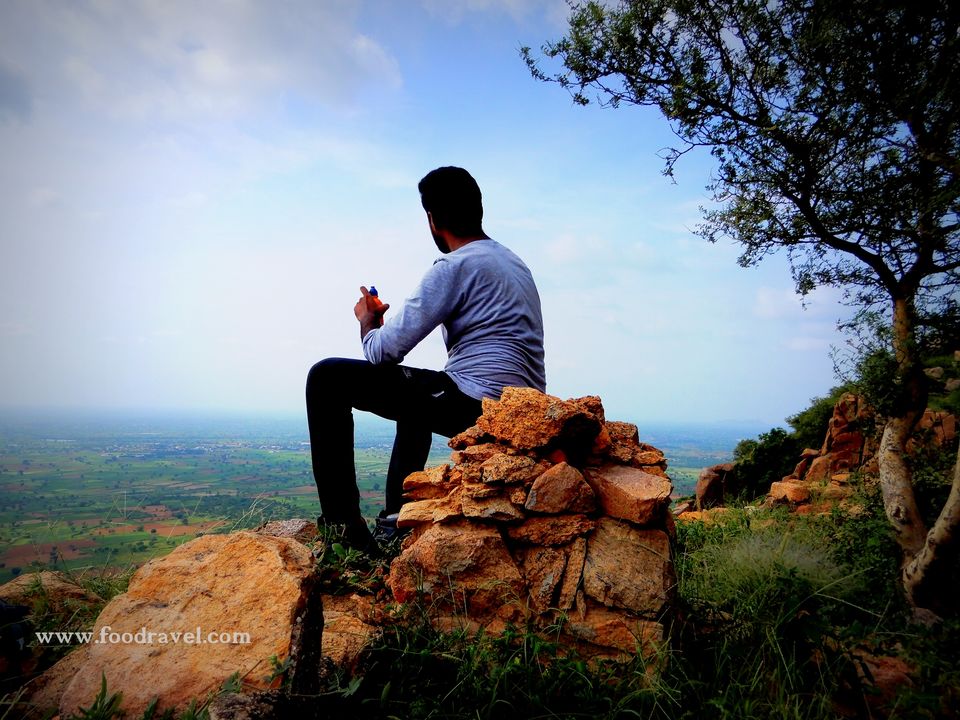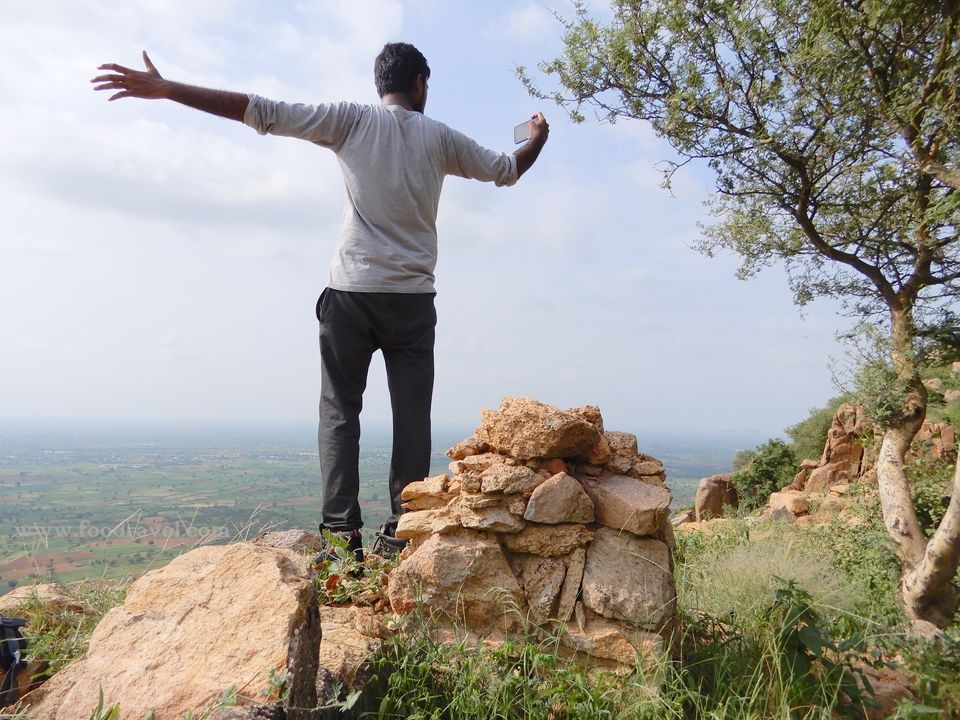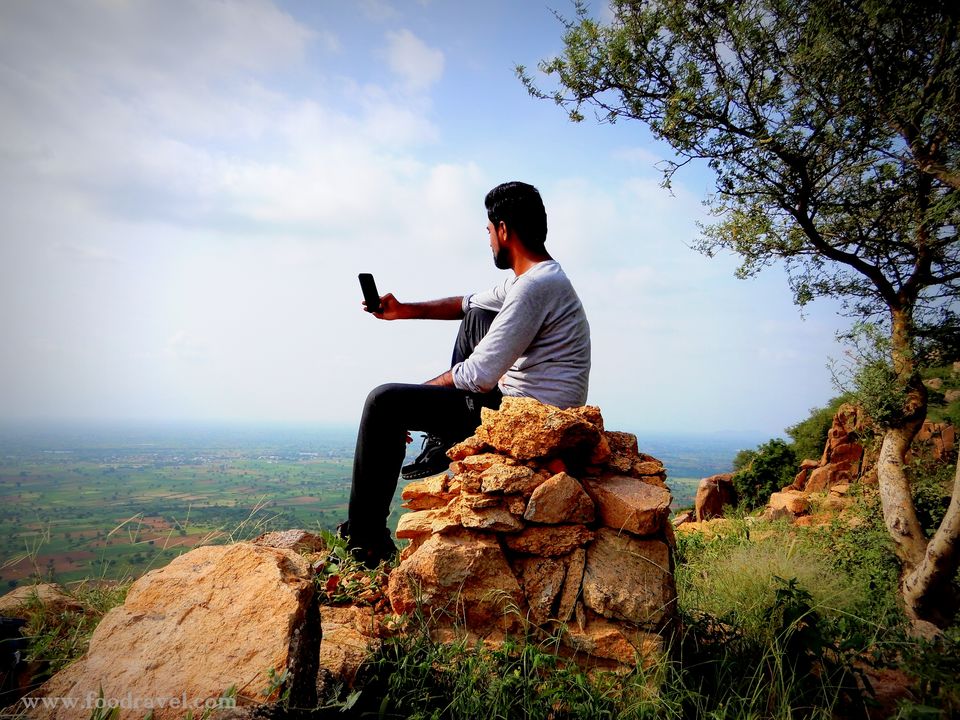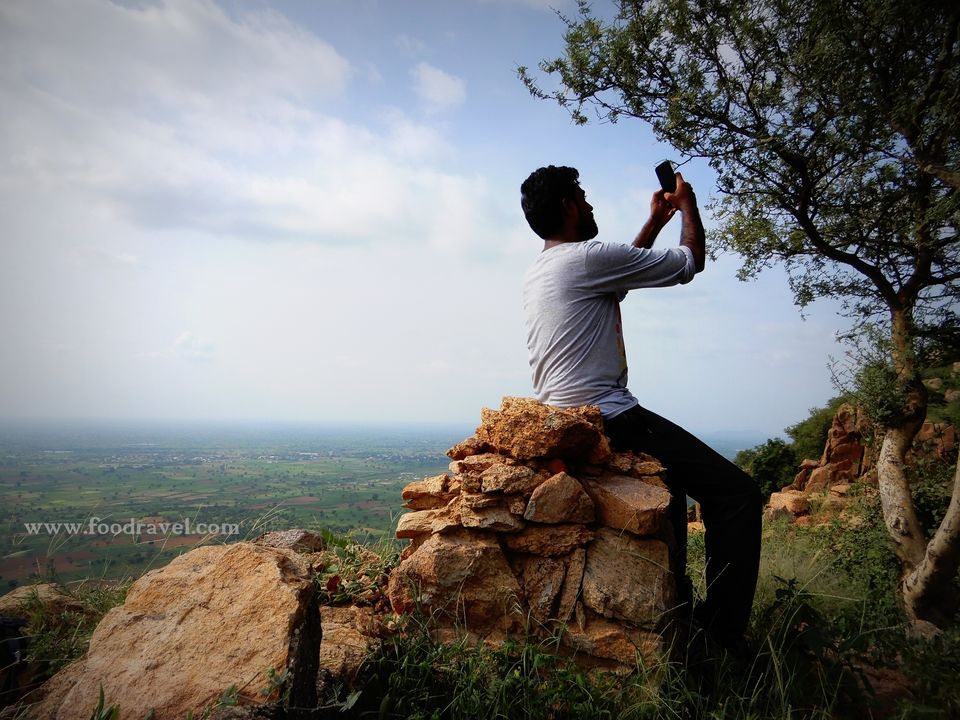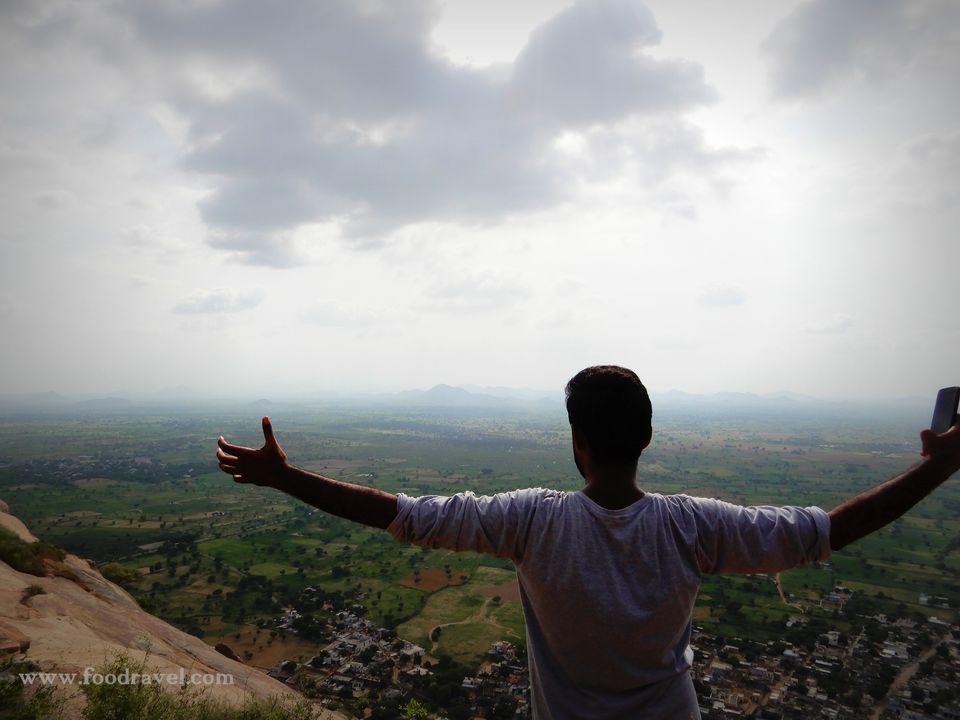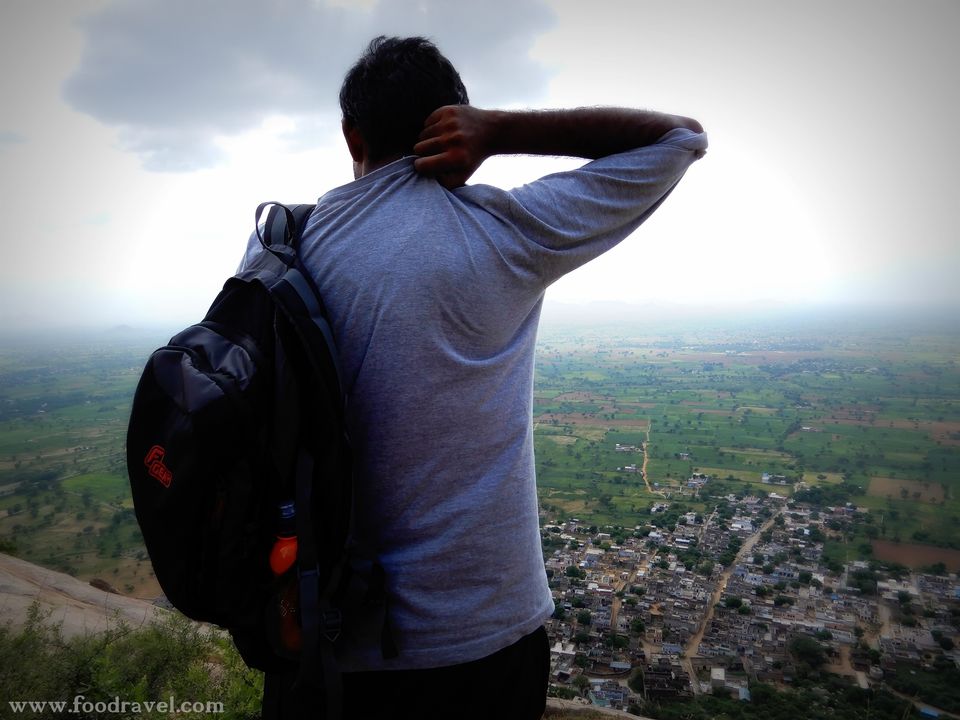 There is a fort which is more than 500 years old
Hemu built a fort around this hill in order to secure this place from muslim invaders. The ruins of the fort are still found there. There are thick walls, fortification and gates.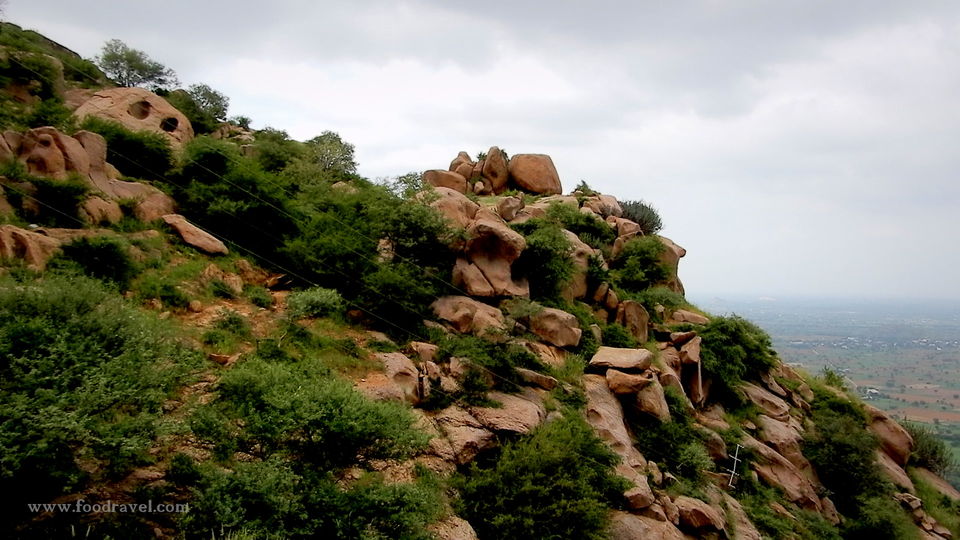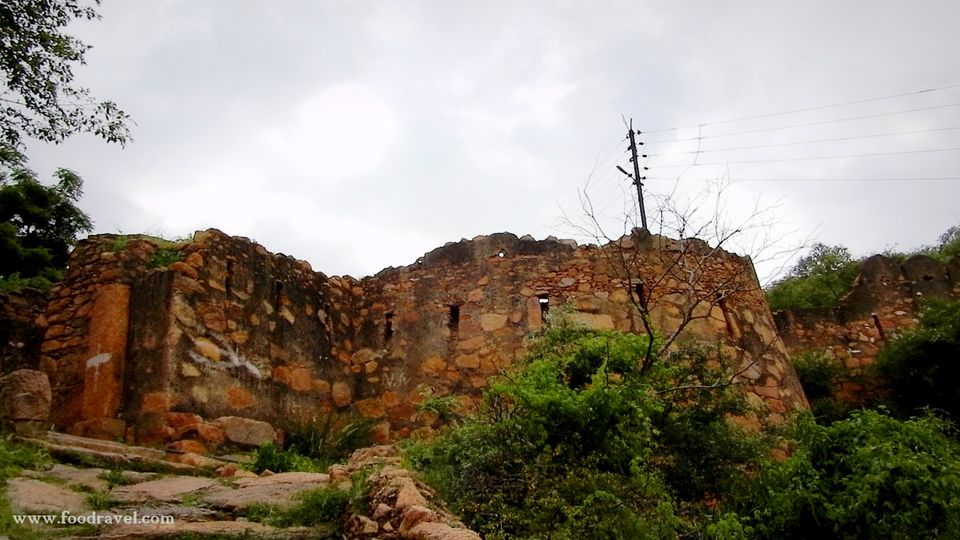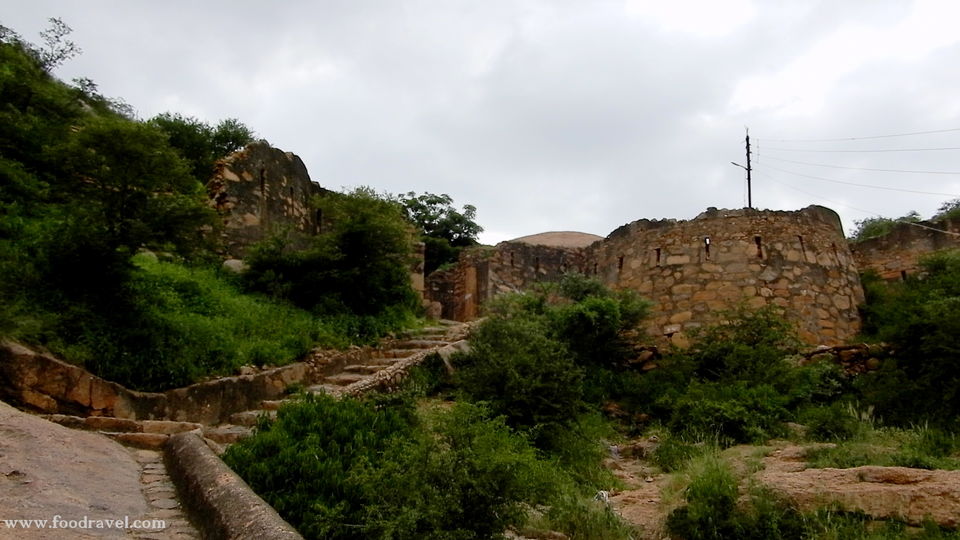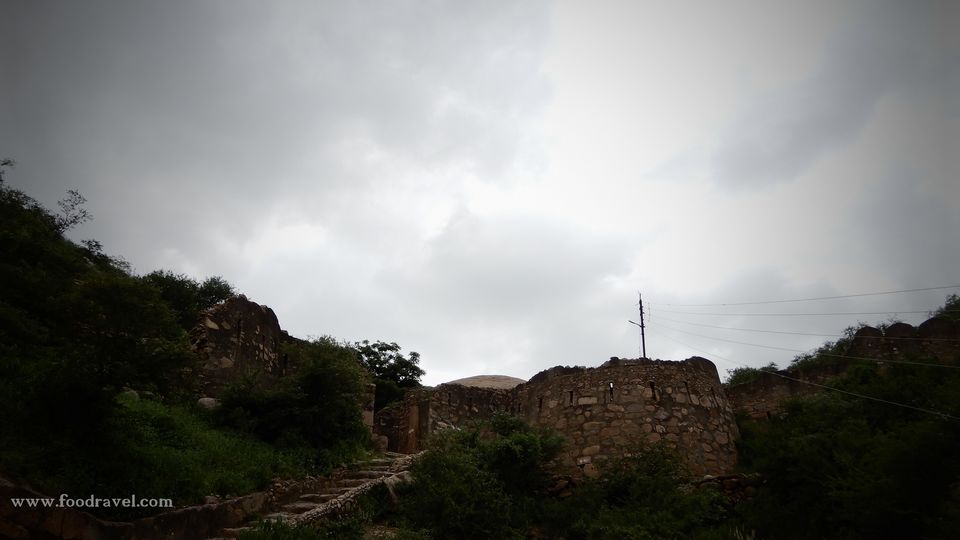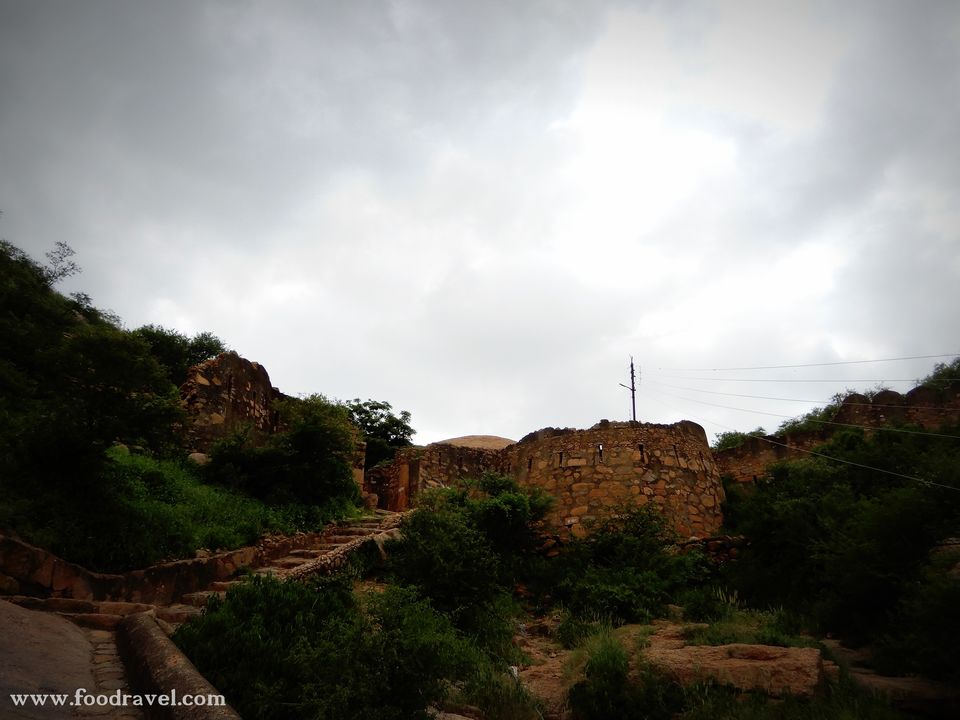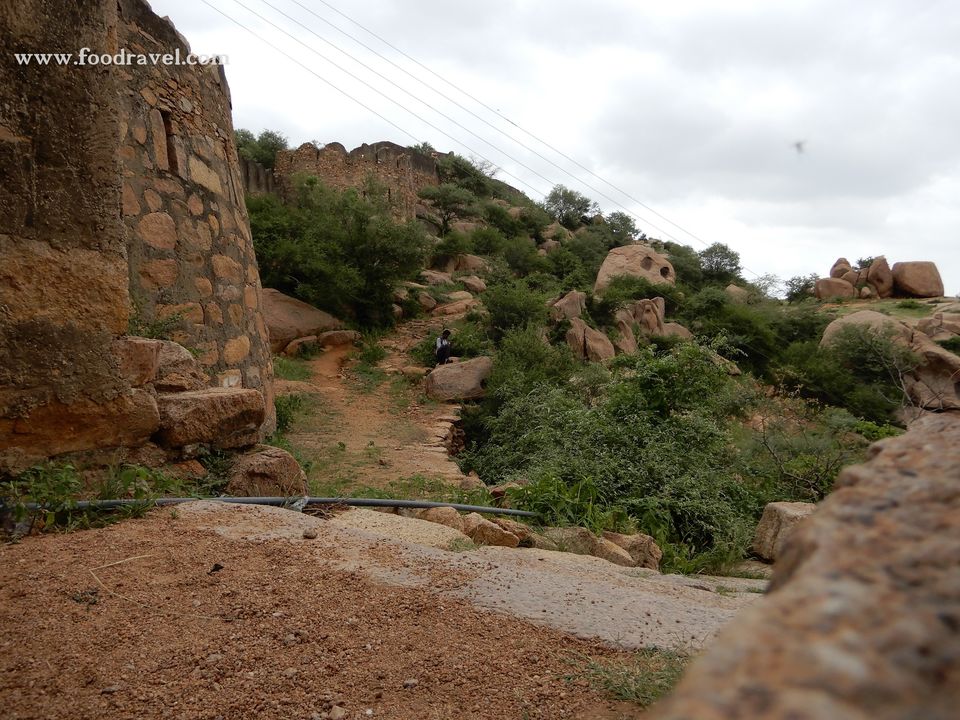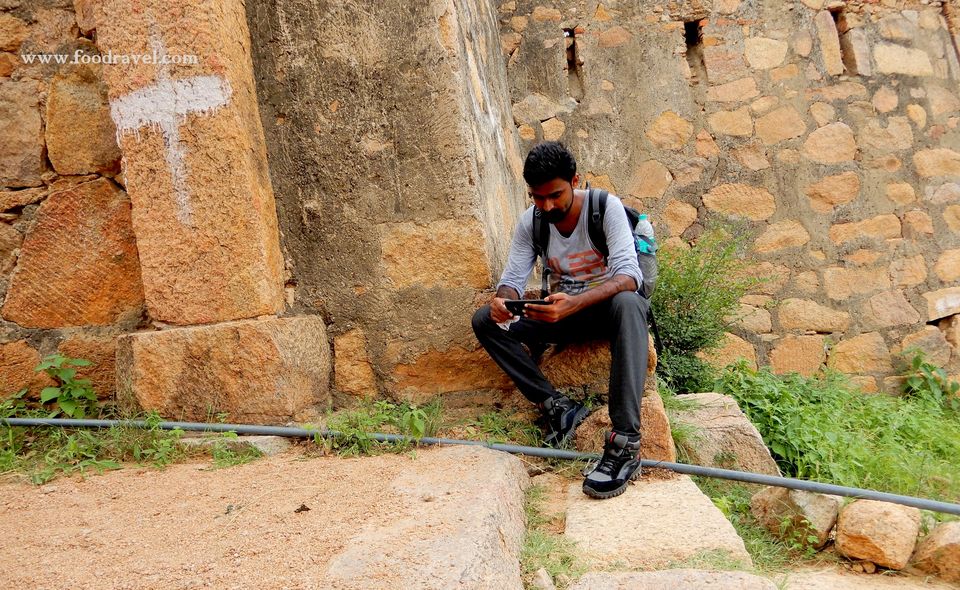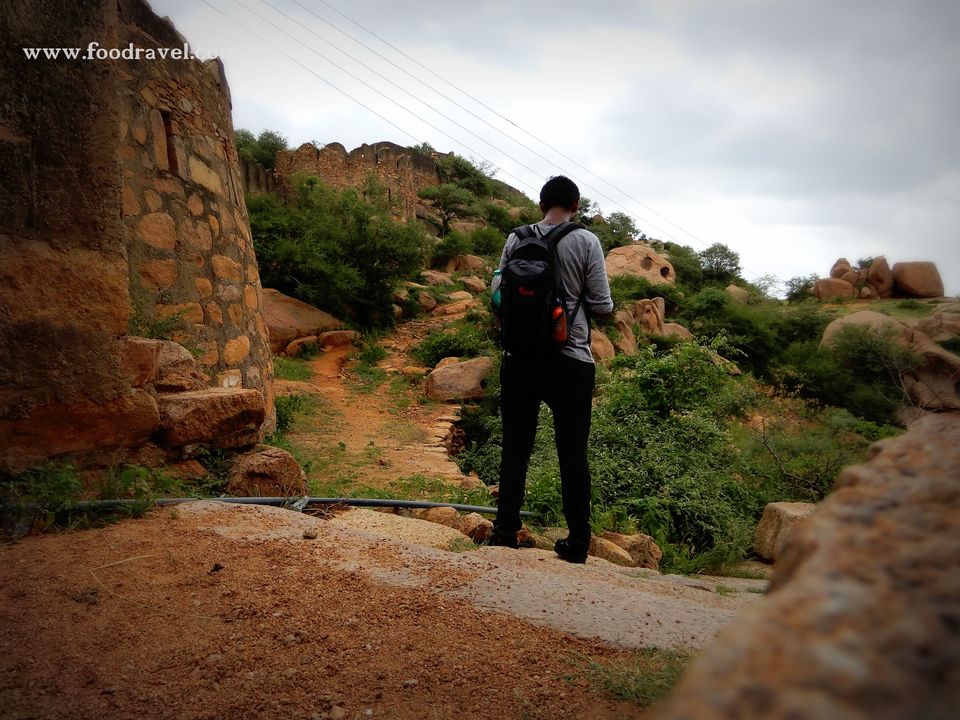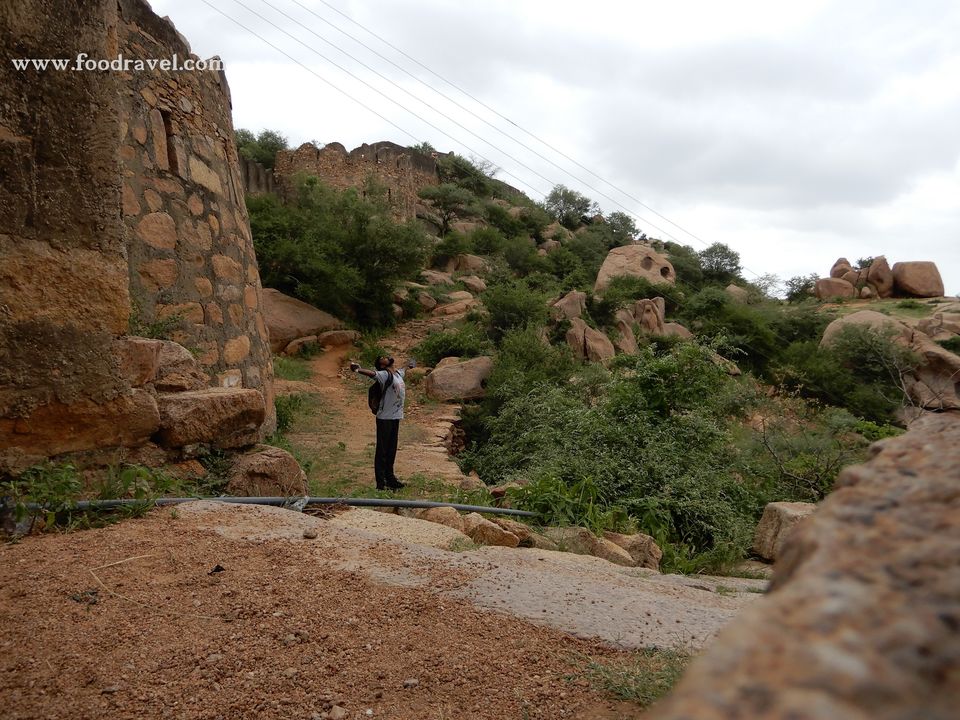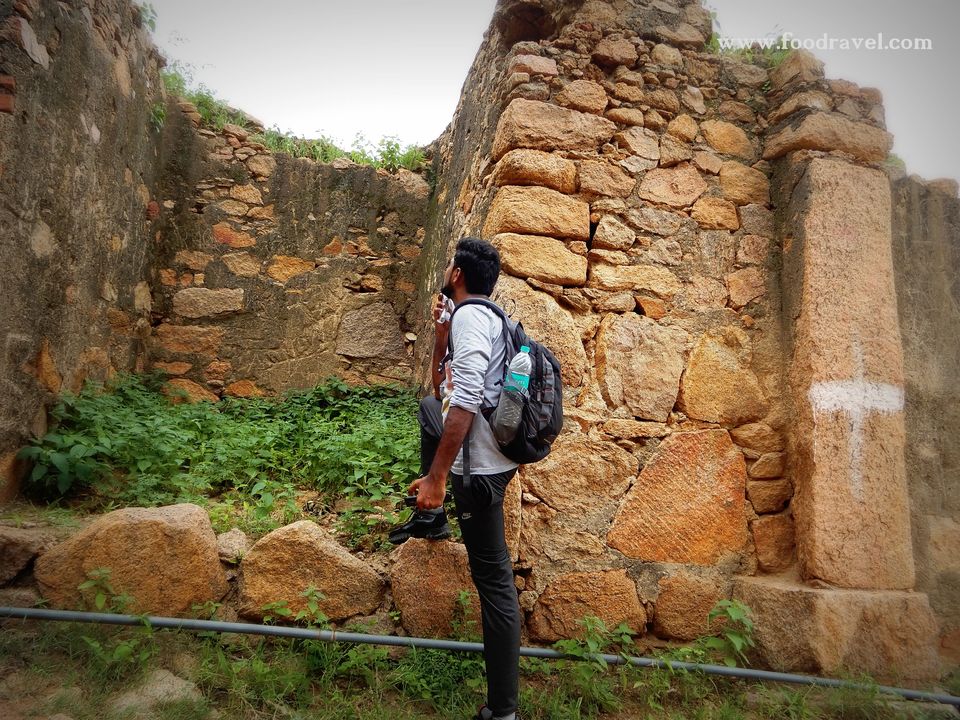 There are natural caves at Dhosi Hill
Dhosi Hill being an extinct volcano, has several natural caves. Earlier, these caves were used. One of the caves was used by Chyawan Rishi for meditation.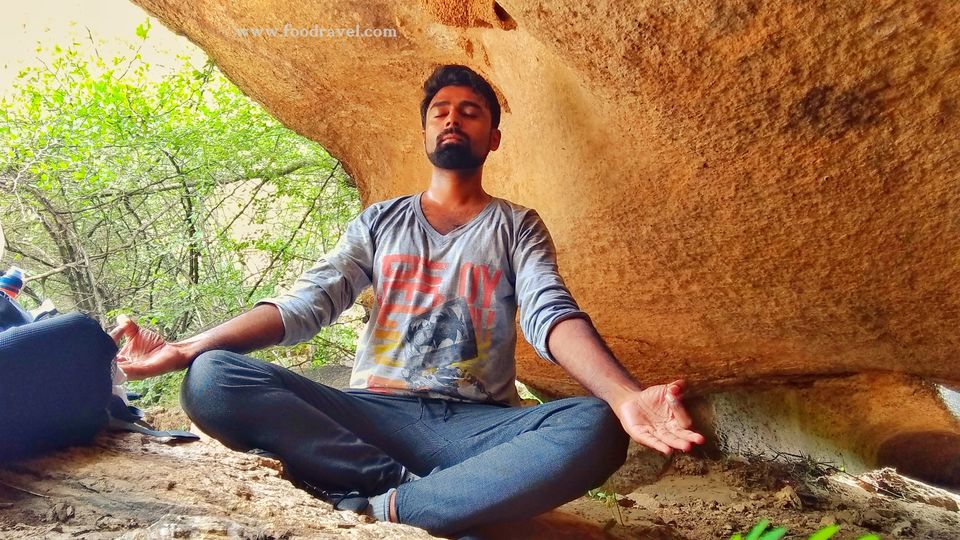 Dhosi Hill has a complete ecosystem
Dhosi Hill has its ecosystem. It has it's own flora and fauna. There are shrubs, herb, big trees, several reptiles, wild animals etc. The water is collected in reservoir during rain.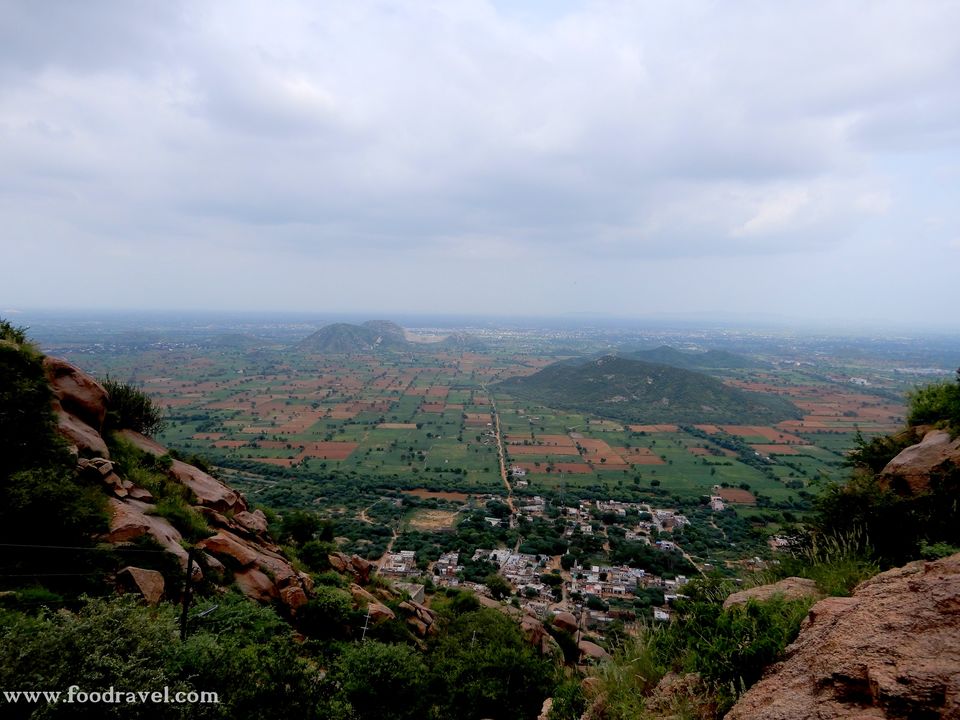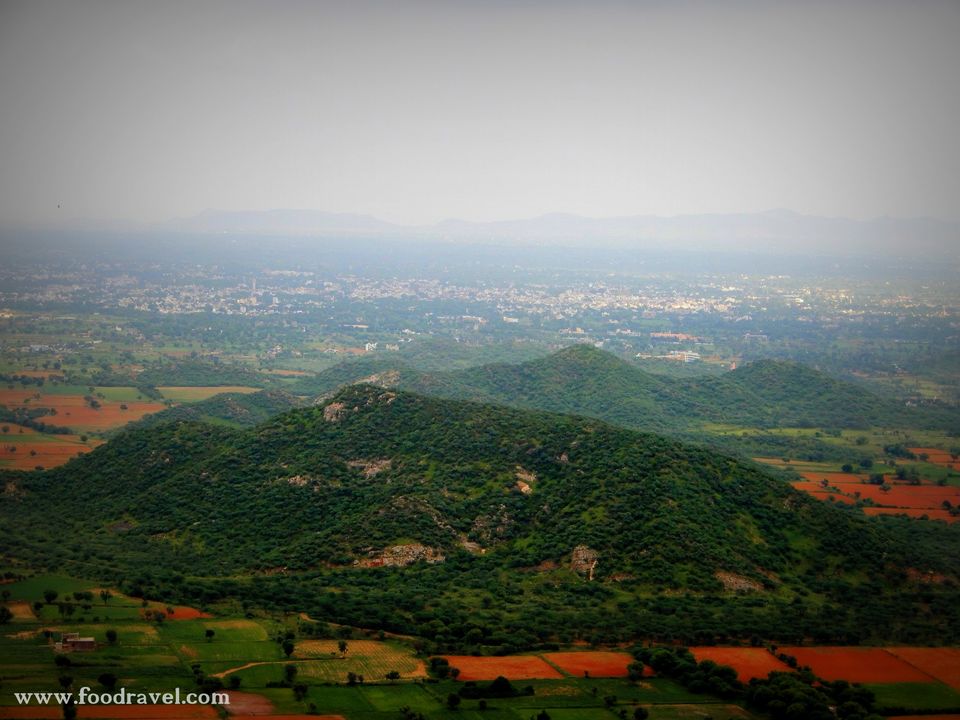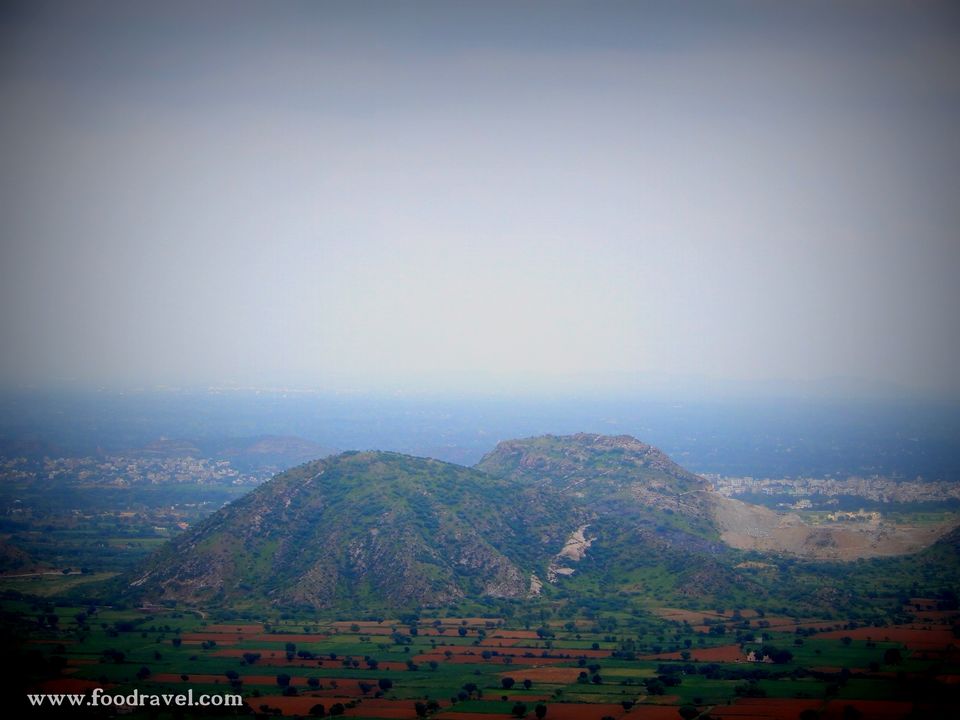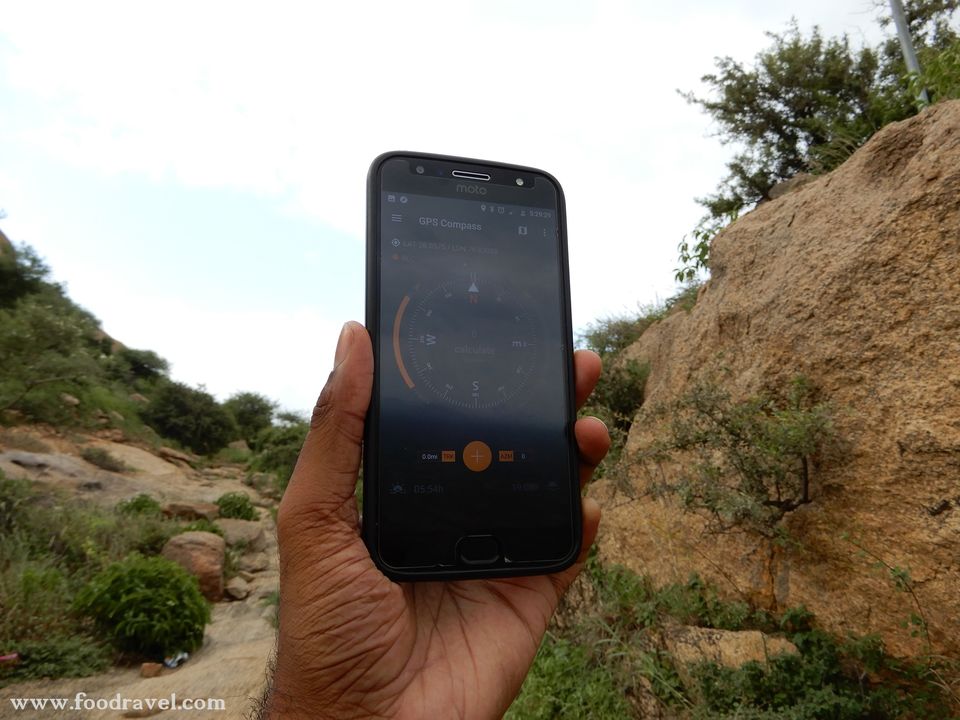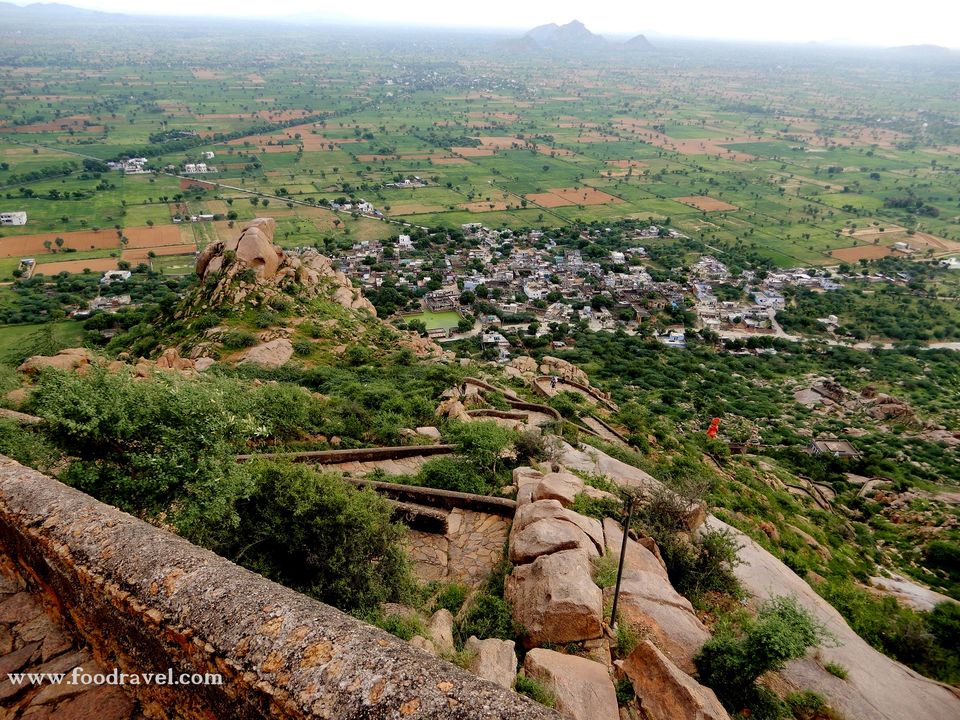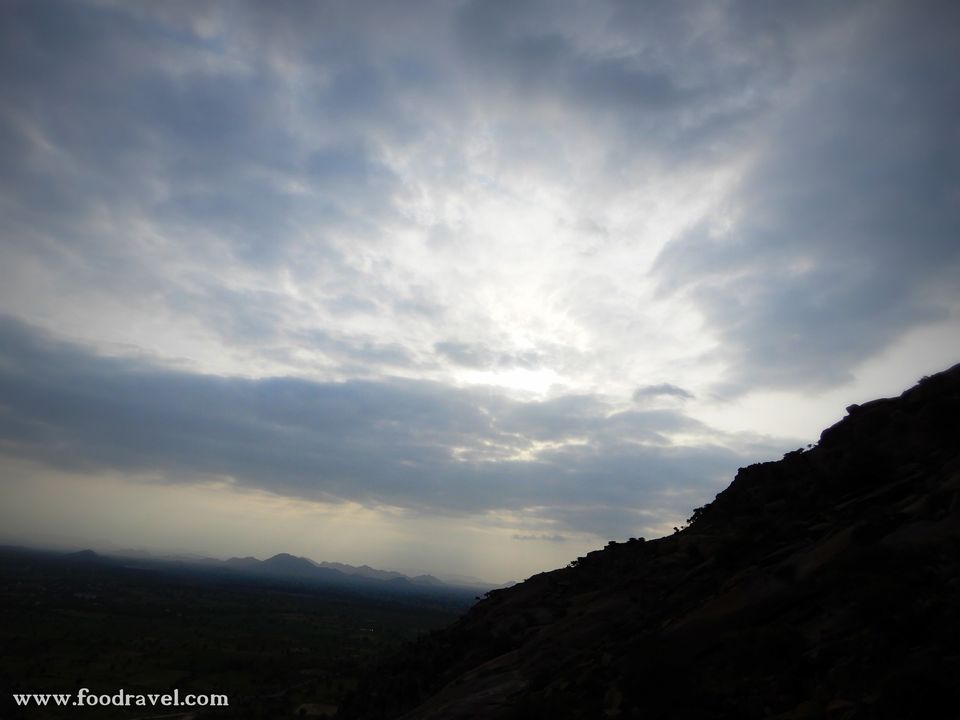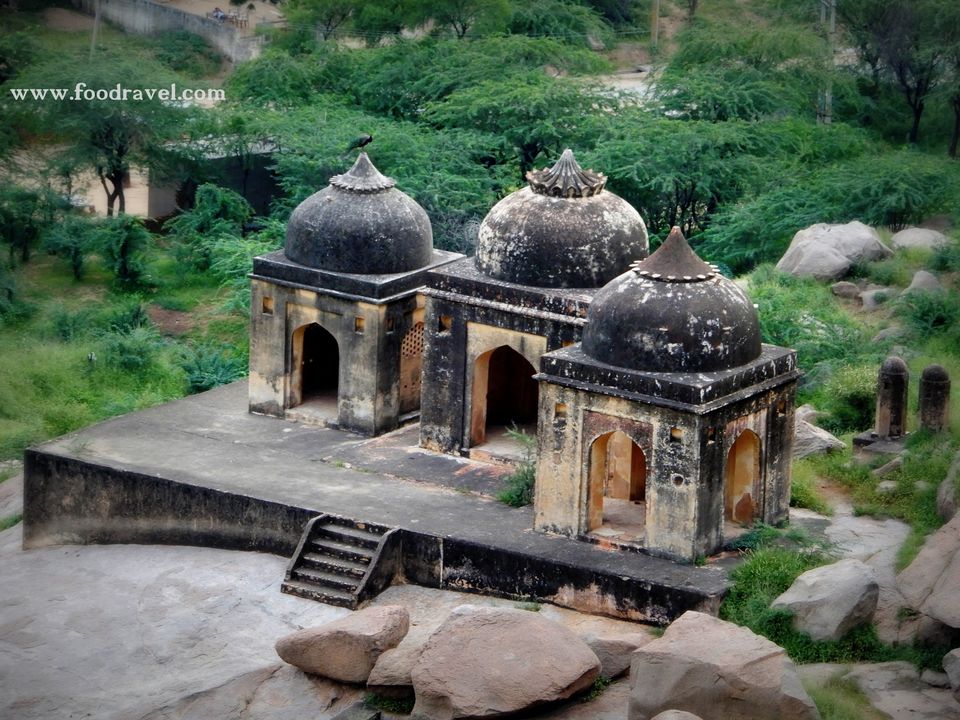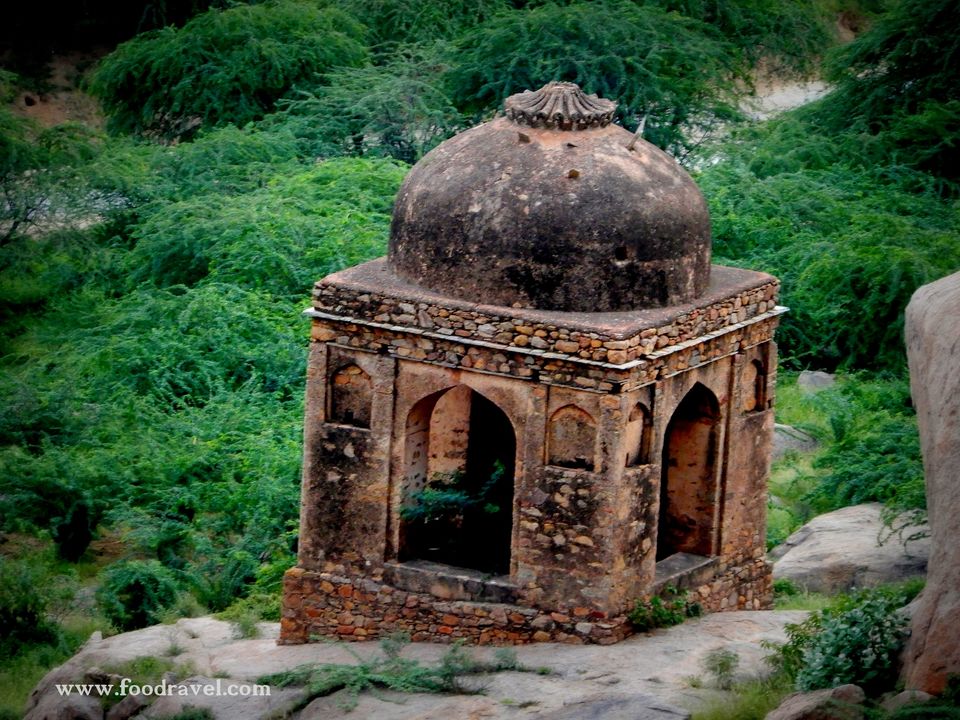 How to reach Dhosi Hill?
The main starting point is Narnaul. You have to reach Narnaul bus stand and from there you need to come to Honda Chowk. There you will get autoriksha to Dhosi. It is around 10 KM away from Narnaul and will hardly take 15 to 20 minutes.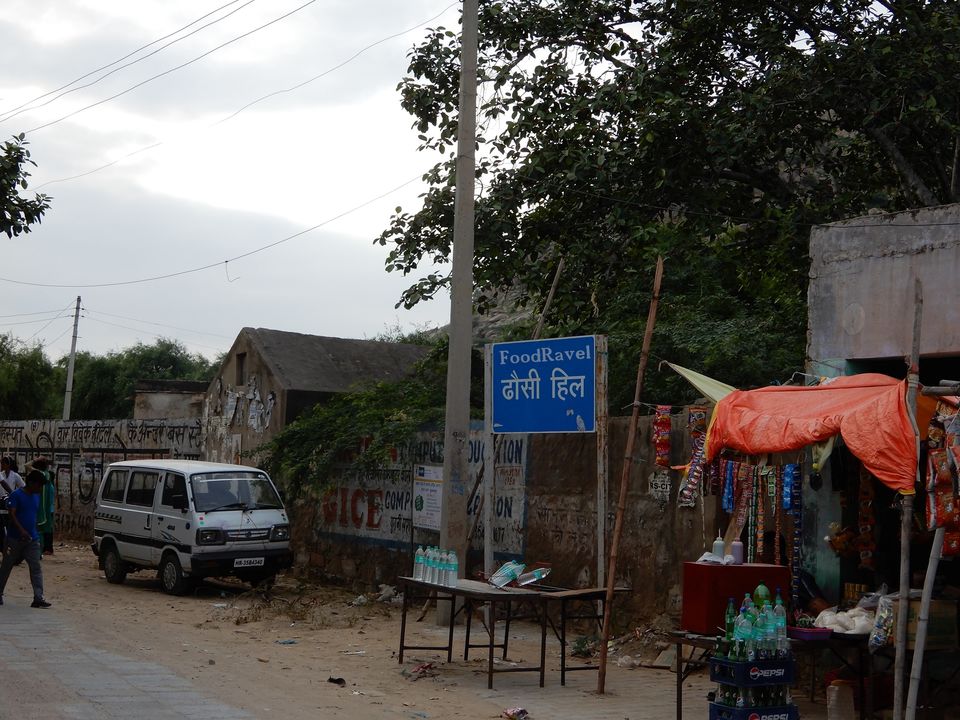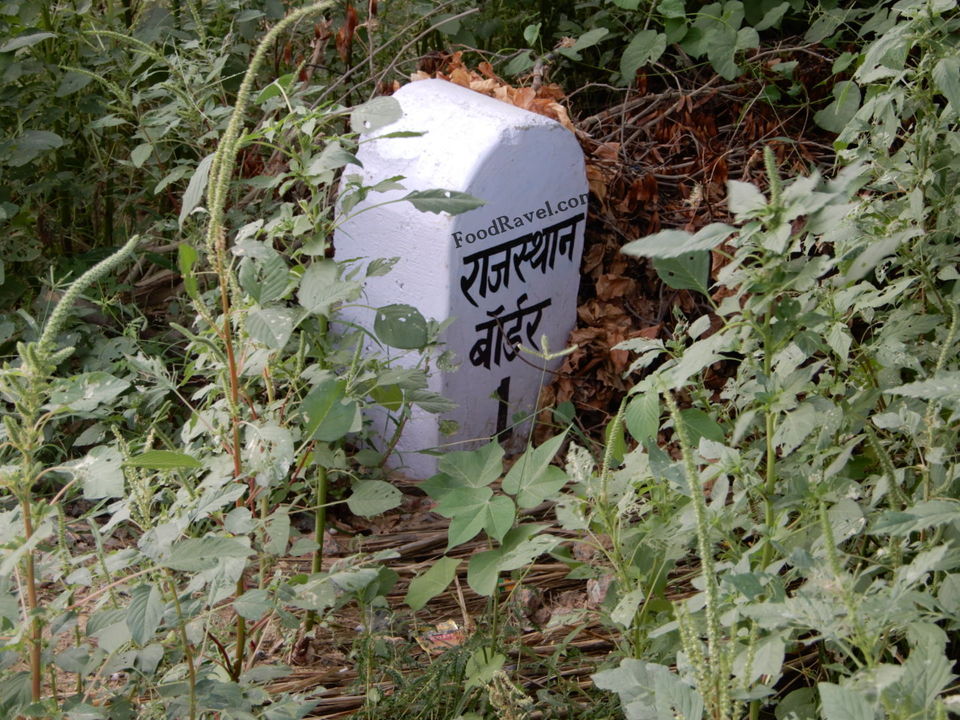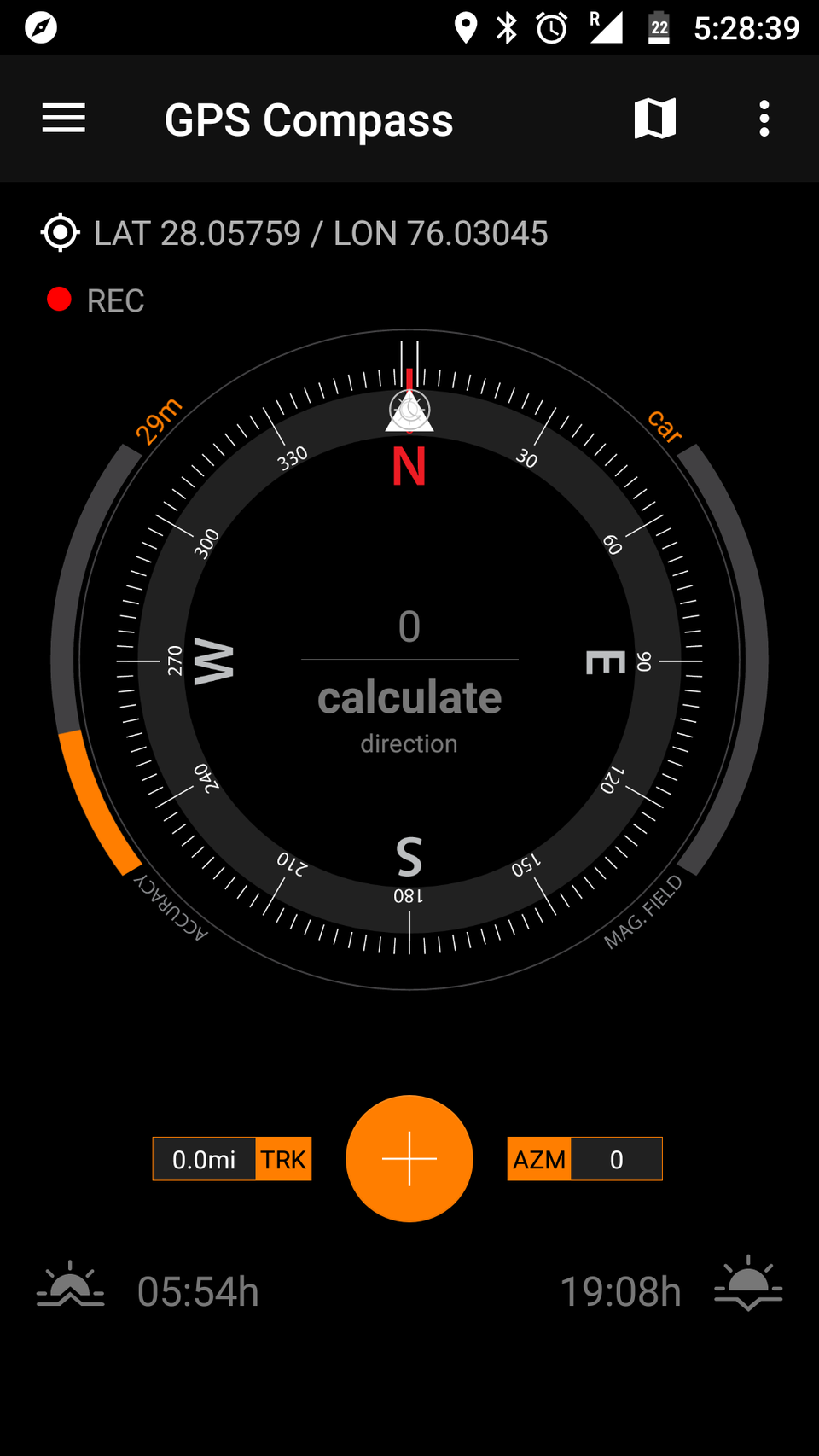 Things to keep in mind - Best time to visit Dhosi Hill
Dhosi Hill is at Rajasthan - Haryana border. So, the temperature remains high here. Best time is to visit after August till February and March. To reach to the summit, you need to do trekking and the height is very steep, so this may trouble you if you are not used to it. Carry enough water as there are no shops on the way. Also, carry food as well. Make sure that you come down by 4:30PM as after this,, you will not get any vehicle back to Narnaul or better if you have your own vehicle. So, your phone may lose network at the top. (I had airtel and it lost network at the top).
Places to Stay - Places to Eat
At Dhosi, you will find small shops which can provide you snacks and cold drinks. The main city is Narnaul and all the good restaurants and hotels are located in Narnaul.