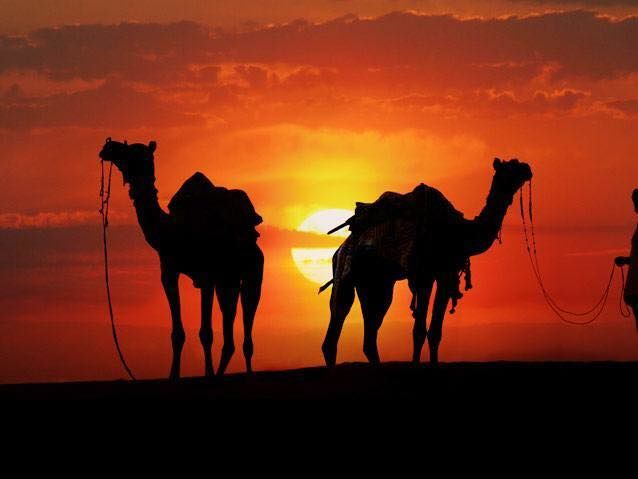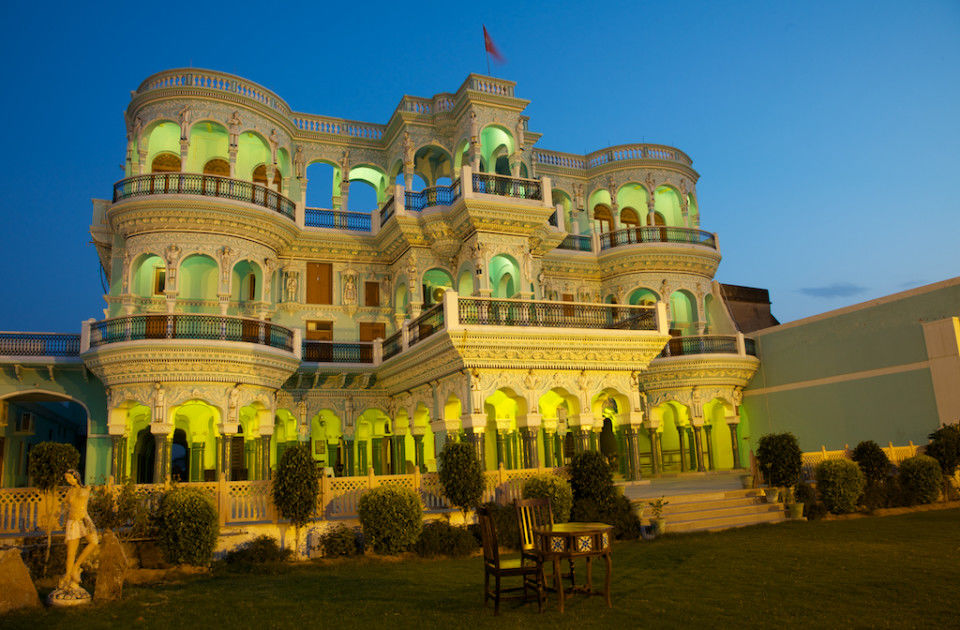 To say that we are obsessed with Rajasthan is a small term, sometimes it is more than where you grew up, it is that "junoon" that passion that if you do not discover more about what makes you feel most happy, you are incomplete. That is our relation with Rajasthan, & over a decade of growing up, I have literally breathed Rajasthan and carry it in my veins with pride. When Dune Adventure Sports Club, a leading offroad outfit of the country approached to curate one a kind driving expedition into UNSEEN UNEXPLORED Rajasthan, it got me thinking and then churned the best out of me. A trip of a lifetime with ultra luxurious stays, unique experiences crafted just for few, celebrate Holi with a royal family and so on....read on and hop 25th Feb - 3rd Mar, 2018.
Day 1- 25th February, 2018 Churu , Shekhawati, Rajasthan
The group assembles at our unique gateway to Rajasthan, the iconic 100 year old #MaljiKaKamra, restored with passion by a local family, & now converted to a Luxury Boutique Hotel.
An interesting group briefing awaits as we hand you over a goodie bag with postcards which you can write back to friends/family and your kids (trust they will be overjoyed to get this, a little notepad to put contacts of friends, stickers for event and much more. Our trip leaders explain the flow of events and the plan that unfolds. Post lunch, the group moves for a heritage walk which is a must do for what is called the biggest "Open air Museum of the World" before we wind up the day with Barbeque and home cooked Laal Maas back at Malji Ka Kamra. Overnight at Malji ka Kamra.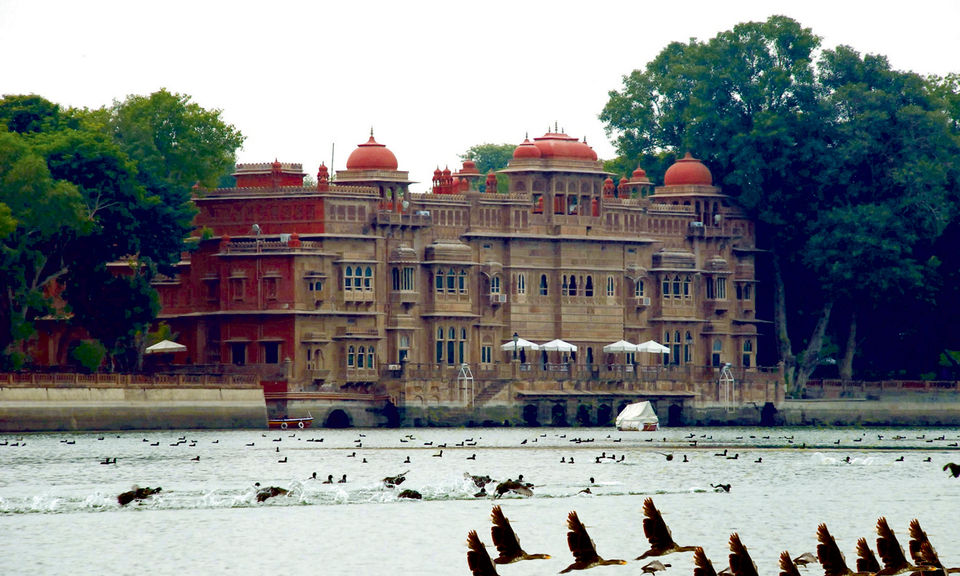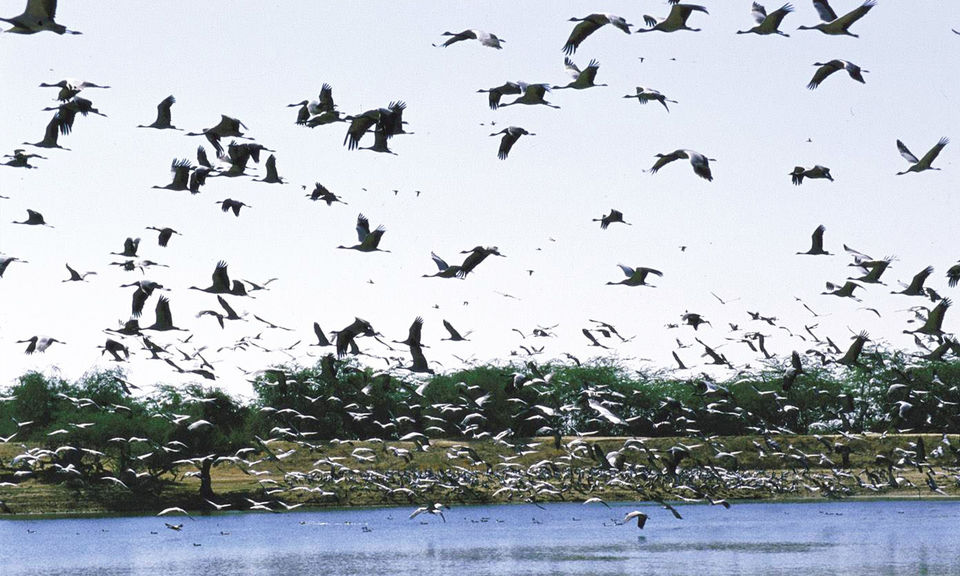 Day 2- 26th February, 2018, Gajner,Rajasthan
The day starts with an easy drive through desert trails to spot desert wildlife, & you get to understand how villages survives in extreme (Churu happens to be hottest and coldest place in Indian Planes), post a finger licking charcoal cooked farm brunch we drive through the desert landscape to reach Bikaner. When His Highness Ganga Singh of Bikaner imagined his oasis in Bikaner, he created the Gajner Palace set amidst a calm lake and a natural wildlife sanctuary. The palace is now an uber luxury hotel run by HRH group, & it shall be our stay for the night. Imagine yourself as the king and queen while you sip an amber dust in its Champa Chowk. Early evening we take a slow ride in boats in the lake of Gajner where you can spot water birds, deers, antelopes on other side of the bank, if you are lucky. The dinner is arranged at the majestic lake side lawns of Gajner Palace in a true blue four course style. Overnight stay at Gajner Palace.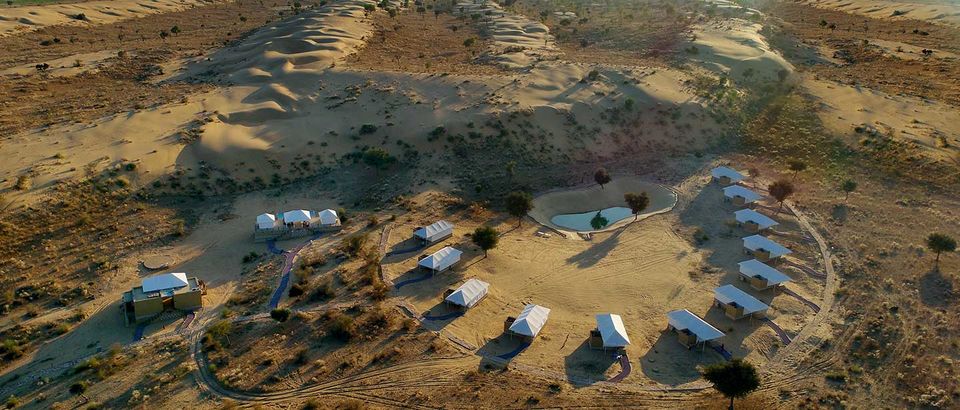 Day 3 27th February, 2018, Shekhala, Rajasthan
Day starts early as our next stay is very special, set out in desert and we wish to make most out of it. Imagine flowing tents amidst pale brown dunes… echoes excitement isn't it? Dhora Resort makes an impact the moment you set out in its grounds. Once we reach the spot, post a quick lunch, we set out on camels to explore the dunes of desert. Further, jeep safaris have been organized for some added adventure as they bash through the calm desert in expert hands.
As sun goes down we have organized a mini photo lesson "how to shoot at night" an issue almost all of us grapple with. Night is marked with laughs, bonfire, folk music and dance, sets the perfect tone for night. Overnight at camp.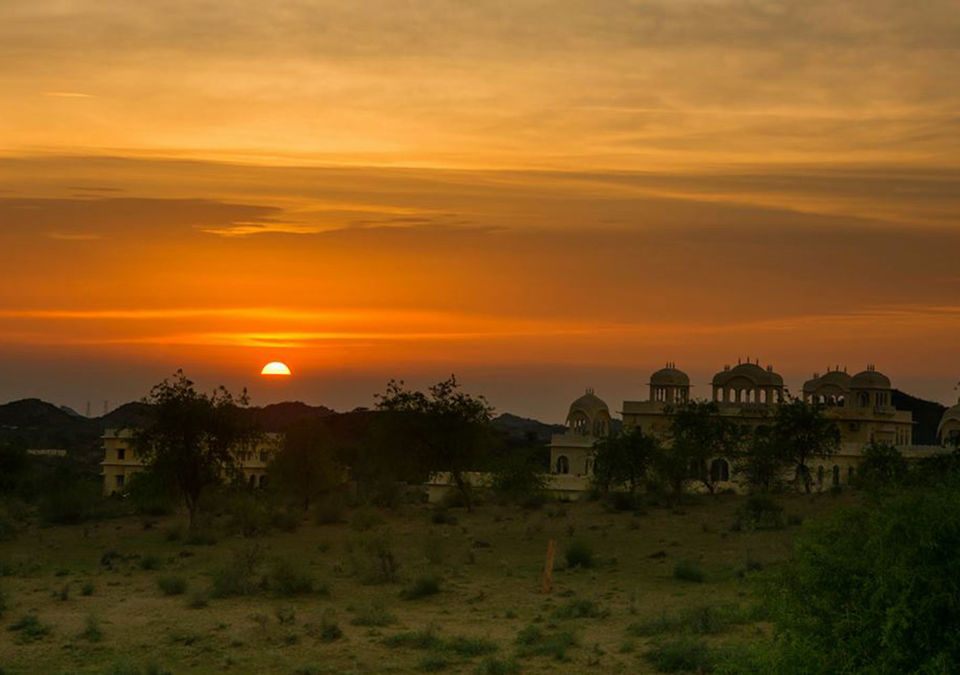 Day 4 , 28th February, 2018, Barmer, Rajasthan
The day drive is very special as we move to one of least populated districts of Rajasthan. Barmer is an unexplored beauty in terms of terrain, villages, and people and true to it all, we have packed host of experiences here.
The city is famous for its ancient textile "ajrakh", traditionally Ajrakh is the most difficult printing which existed ever. We take you to an Ajrakh workshop where you appreciate the local craft closely and interact with the President Awardee. If you wish carry home the elusive Ajrakh back home (no compulsions). Our stay is in a heritage fort surrounded by dunes on all sides, Sanchal Fort is a 5 star luxury offering we have handpicked for you. Folk music and dance has been arranged for our guests as they relax heels while relishing a quite pool side dinner and prep for next day.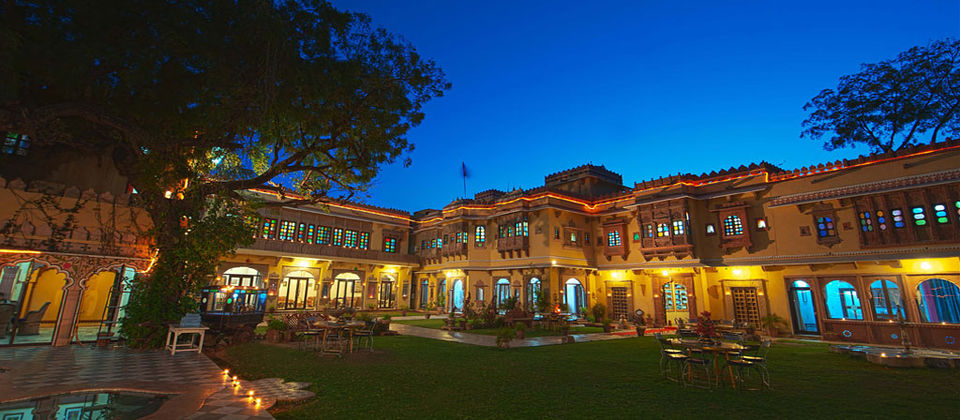 Day 5, 1st March,2018, Jalore, Rajasthan
The day starts early as there is just so much packed, we start with a visit to the breathtaking ruins of Kiradu. According to a legend, Kiradu was deserted because of a sage's curse. The sage left behind his disciple to the care of the people of Kiradu, but except for a potter's wife no one carried out the sage's wish. The sage cursed the town but told the potter's wife beforehand to leave and never turn back. Out of curiosity she turned to take one last look at her hometown and was instantly turned to stone. The outskirts of the town have a stone statue purported to be her. The ruins are enough to keep you wide eyes and are an architectural marvel. Our next stop is a marble worship place called "Viraatra", which is almost the border of the country. It is said the local deity rules the prosperity of the city. We quickly head towards Jalore, the district and nearby areas provide a natural camouflage to big cats and was once a royal hunting spot. This day marks the festival of Holika Dahan. We aim to reach Jalore on time, as our next Royal stay has a rich tradition, the Thikana goes out with their swords in a procession, after which villagers start celebrating the Holi. Over Bonfire we burn Holi together as a family at Jalore.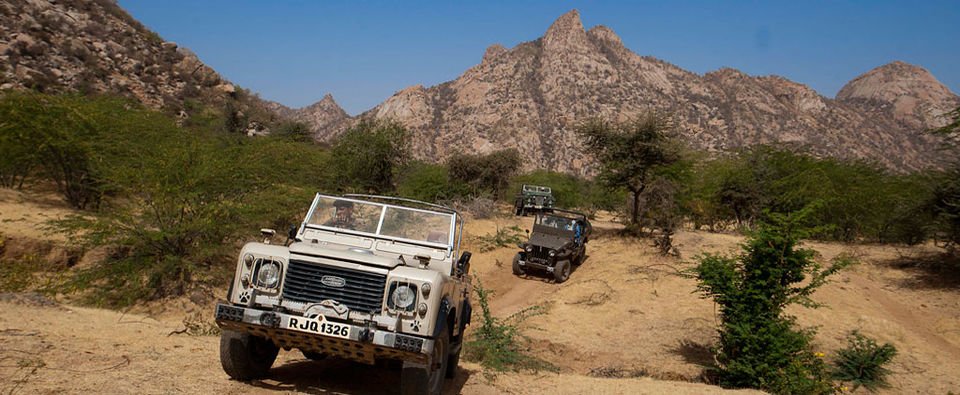 Day 6, 2nd March, 2018, Jalore, Rajasthan
As the last day of expedition sets in, we cannot but immerse ourselves in color and festivity of Holi. Whats a Holi without Bhaang and color, the Thikana at Ravla holds a special "Opium Ceremony" where most senior village come to the Ravla to pay homage to head and carry the interesting procedure of opium post which we along with locals play Holi as it should be colors, food, and fun! As evening gives way, we have created a special bar by turning an old Jeep to give a perfect outdoorsy setting as we exchange our trip memories over drinks and dinner.Overnight at Ravla Bhenswara.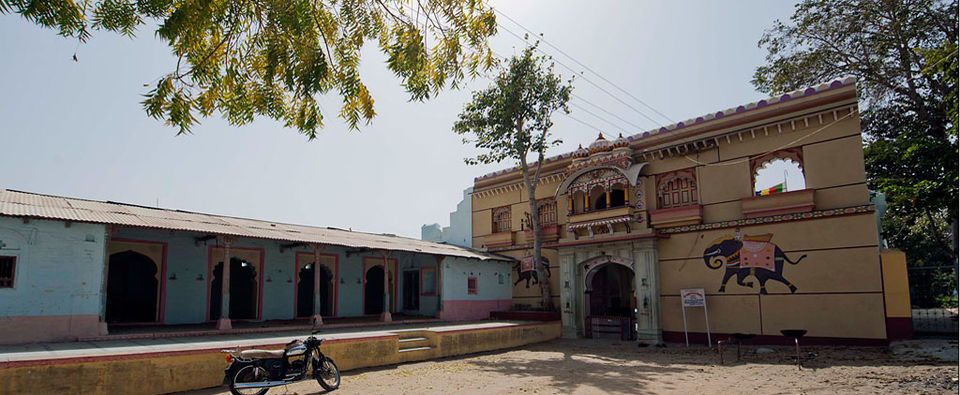 Day 7, 3rd March, 2018, Jaipur, Rajasthan
Well, we just don't wish to part so soon, you must get an experience of a landscape, we set out early morning in Jeeps. The rocky terrain of Jalore gives regular sightings of Bagheera, Leopards (known to be in good numbers in this area). Post sumptuous breakfast, we bid warm goodbyes as convoy moves to Jaipur where the expedition officially ends. While you fly/ drive out of Jaipur , we will give "HOT " suggestions to explore Jaipur (if you so wish to extend a day)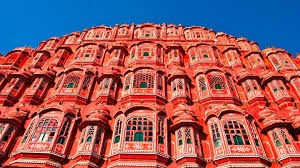 INCLUSIONS: -
1. All Meals from Churu till Reaching Jaipur
2. Luxury Rooms on Double Sharing basis
3. All activities mentioned in the itinerary
4. Stickers, Communication Devices (Walky Talkies), Goodies & Story Telling
EXCLUSIONS: -
1. Liquor Consumption
2. Extra Bed Charges
3. Room Service Orders or Extra Food Orders
4. Vehicle & Fuel
COST OF TRIP
1. 35000 per pax (Own Car)
2. 40000 per pax (Seat in our car) – Subject to availability
3. 35000 per pax plus zoom car charges (If self drive car is desired)
4. Extra Bed/ Extra food to be paid directly to hotel as per hotel policy.
CONTACT DETAILS
1. Kavya +91-9899211124 or Digvijay +91-9636729509
2. duneadventure@gmail.com
3. Register Here & Read about Trip Leads 
https://docs.google.com/forms/d/e/1FAIpQLSc9LWL_EPIAU4Z3o4LSVqJNCu2r60TNg3zXpOutSY0_UZzp0A/viewform