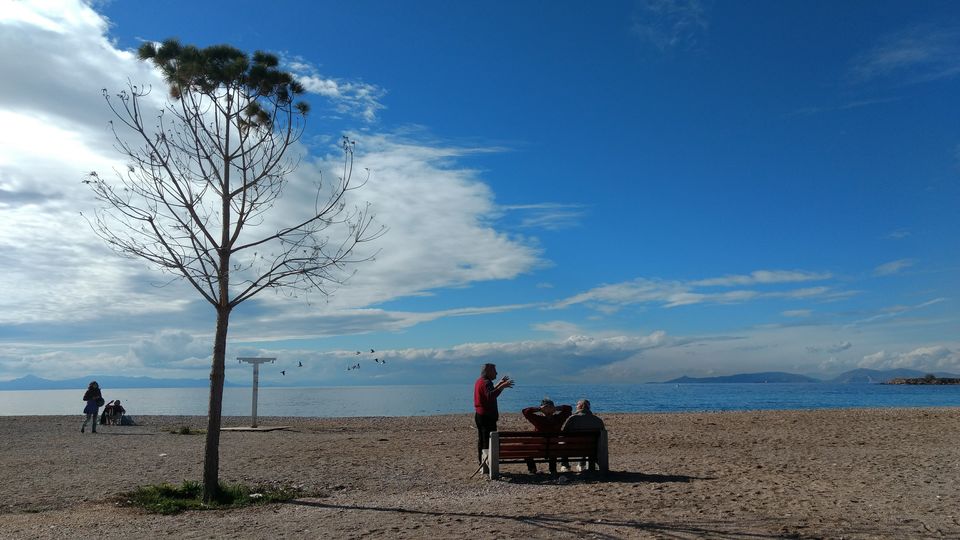 To start with, there is no mention of Santorini in this article at all, except for this one. Let's get onto something which you might not know yet.
I fell in love with this beautiful country when I visited Greece in June 2016 and that's how I returned back as a resident.
No, I am not going to talk about the economic crisis here coz I see none. I just see extremely hospitable, friendly and fun people and some very exciting things I learnt about Greek culture during my stay until now.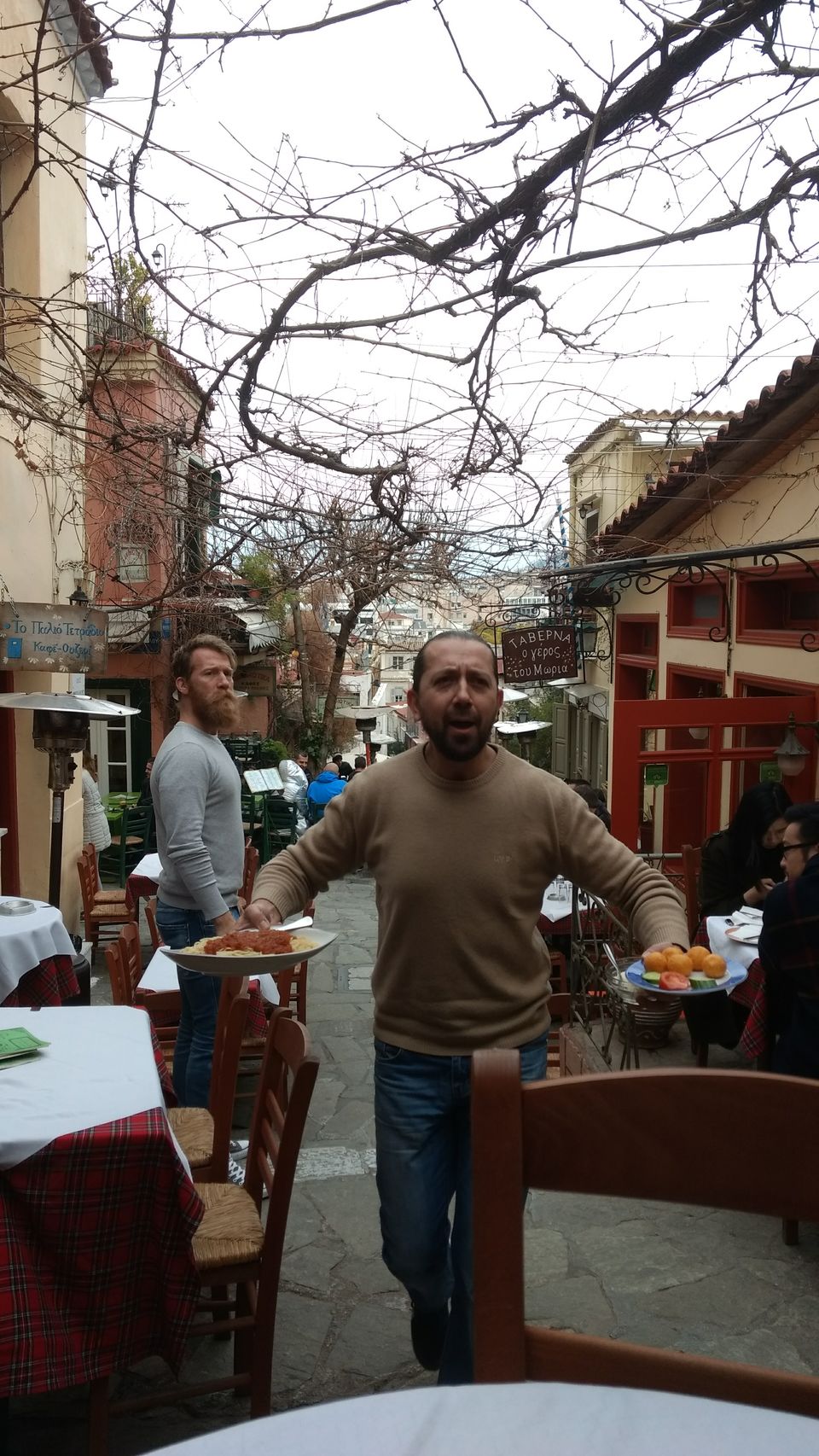 Before I start, I love Greeks!
1. If you had to be in Greece and play the guessing game you are subjected to at weddings and social functions, "Beta, pehchana?", 99% of the times you'll be correct in your answer. Why? Because everyone in Greece is either named Nikos, Giannis (Yanni), Georgos (George) or Dimitris.
The reason behind the above being, the eldest kid in the family is named after his/her grand father & grand mother respectively.
So, yes it's no surprise if you find 7 Nikos's on one table at a big fat Greek family lunch.
Something else - when you address a Greek directly, you must drop of the 's' in their names eg. Niko, Dimitri, Kosta, etc. When you talk about them (in third person), you use the written name.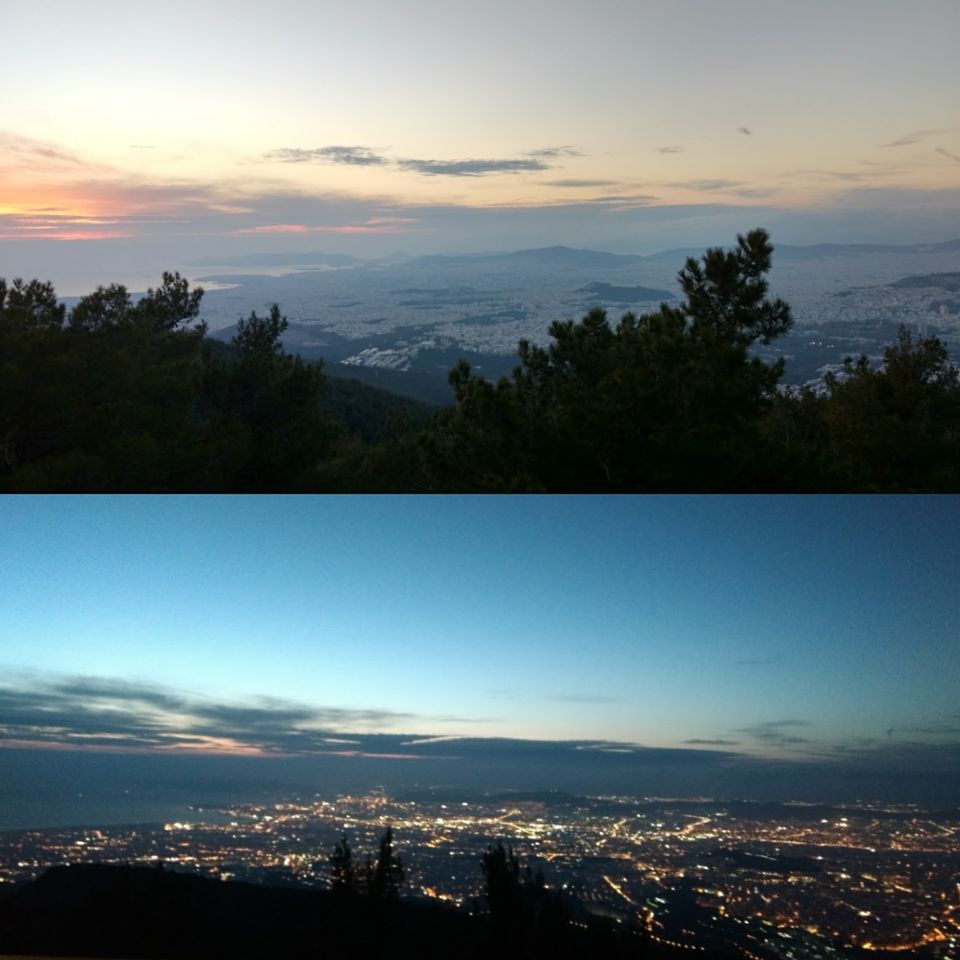 2. Greeks celebrate 2 birthdays (not technically birthdays but that's how I see it). One is ofcourse the day they were born and second is the day when the Saint whom they are named after was born. Greeks are typically named after Saints. So if it's St. Kostas Day, all the Kostas' of Greece would celebrate with their families, distribute sweets or have a family lunch. They call it 'Name Day'.
3. When in Greece, you don't have to do as the greeks do. But learn some basic Greek words. I picked them up pretty fast, probably coz of my love for languages. You need to know just 4 words and you are good to go!
The first word I learnt or picked up was 'Malaka' which means 'asshole' but in a friendly way. It's the most commonly used word when talking to friends & addressing anger. 'Signomi' for 'Excuse me' and 'Efkharisto' for 'Thank you'.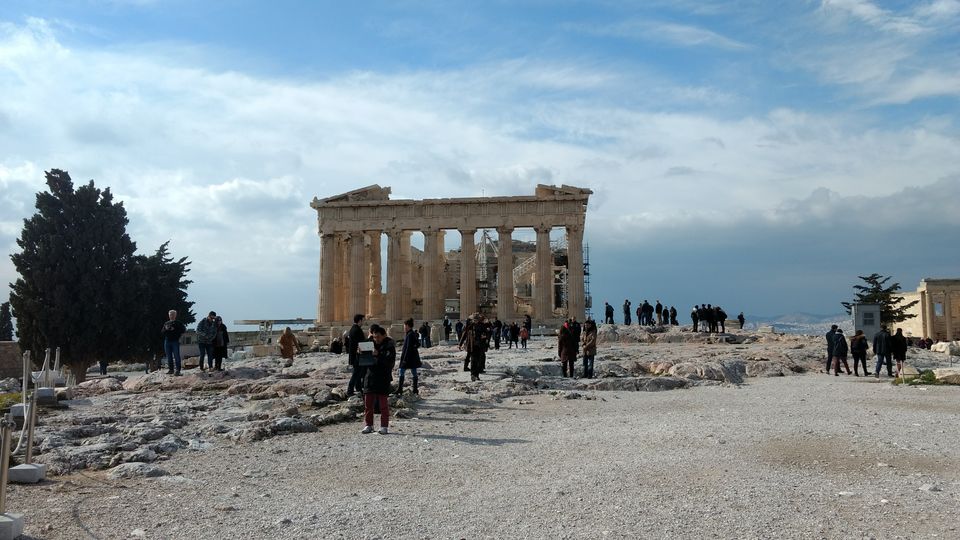 If you find the above difficult to memorize, just use 'Parakalo' which is a a very commonly used expression - to greet someone, to apologize or even say 'excuse me' or 'it's okay', or 'Please', etc. 'Parakalo' literally means 'Welcome' or 'It's nothing'.
4. In Greece, 'Nai' doesn't stand for 'No' but 'Yes'. I ended up on the wrong station on the wrong metro line (it was on the opposite end from where I had to go) on my very first day coz of my misunderstanding of the word.
The word for 'No' is 'Ohi'.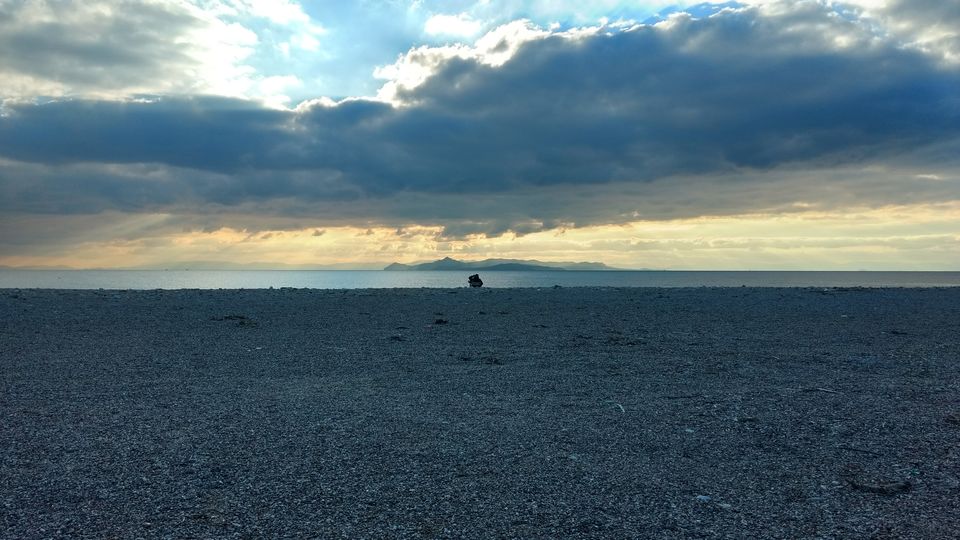 5. Most of us have used Greek alphabet in school while studying Mathematics. I thought this made my life easy when I moved to Greece. Turns out, not! We have been pronouncing the Greek alphabet in American/British English and not in Greek.
For example, 'Beta' is 'Vita' in Greek, 'Mu' is 'Mi', 'Nu' is 'Ni' and yes 'Pie' is 'Pee' and a few others..
6. Now, let's come to Greek men (and women). We are well acquainted with the term 'Greek Gods'. Yes, they are. But they are concentrated in a certain, not area or geography, but department. The Greek Police is beyond imagination. Trust me when I say they are beautiful men carved with perfection :P
I won't be surprised if they are profiled based on their looks and charm!
The women are gorgeous too. Also, the gender ratio is somewhat around 95 males per 100 females.
7. A note to travellers - Athens can be done by foot, and should be done like that! You will love it more. I was amazed by how well connected the public transport is. You can easily get 5 options to go from A to B.
My favourite place in Athens - Syntagma Square. Coz every thing is walkable from that point. In whichever direction you go, the city just grows on you. The sunsets here are beyond comparison. every passing day the sky resembles a new painting.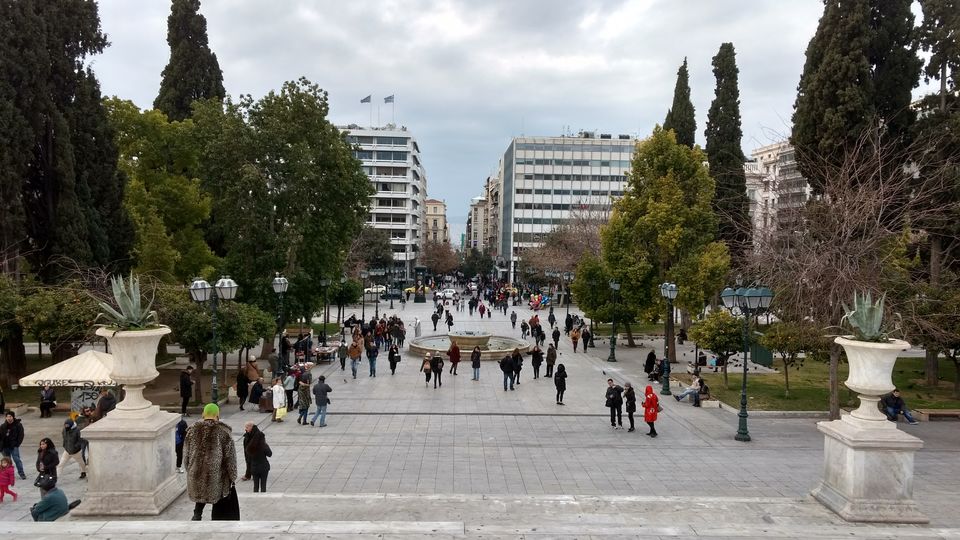 Oh, and note this, Greece is also a winter destination! It's not just a sun and sand destination. It can offer you as much or more in the winters. Also, extremely inexpensive. Not to forget, the winter sales everywhere!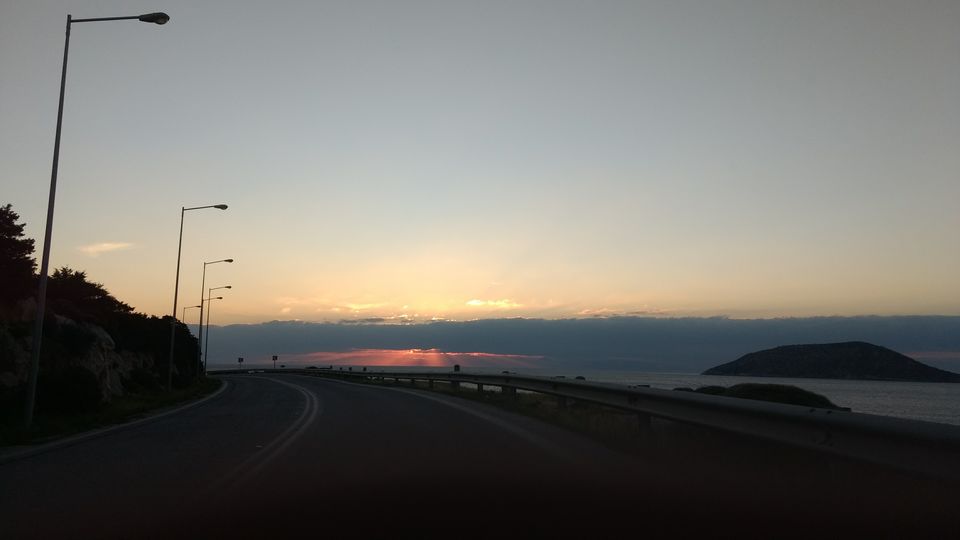 8. Any coffee lovers? Greece is all about coffee and bread (And cats!). Every alternate shop is a coffee shop, and between them are bakeries. Coffee is religion here.
Though they don't have a very rich street food culture like in India. Souvlaki or Gyros is the go-to food here. It's the Indian equivalent of Shawarma or 'Frankie', but better.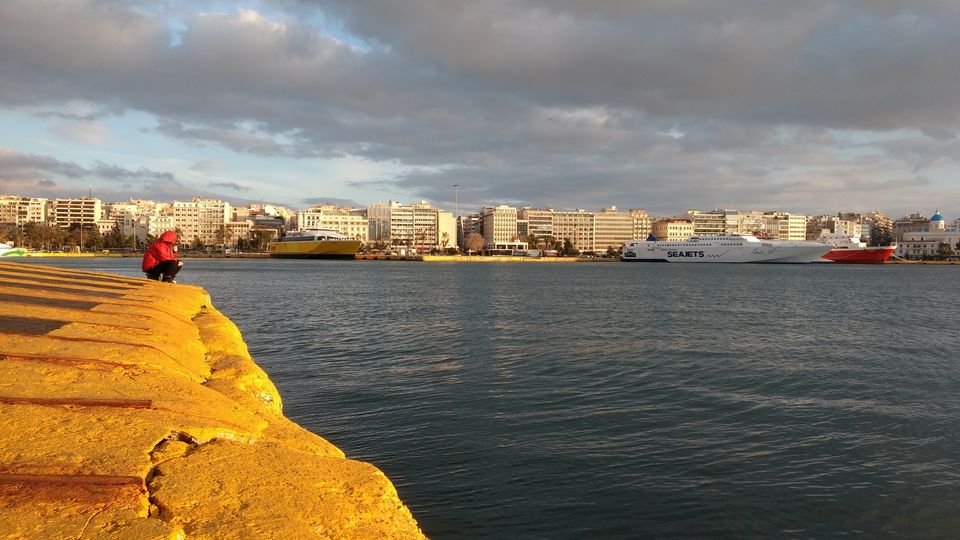 9. They have some really good and potent alcohol options too. The most famous being Ouzo and Raki. They are pretty strong but once you develop a taste for it, you'll love it! Greeks drink a lot, in healthy proportions ofcourse. Most meals are accompanied by either Ouzo, Raki or ofcourse, Wine.
They have something called 'House Wine', my favourite is 'Retsina'. This is extremely potent, good and inexpensive. They serve these wines in jars of different sizes.
10. Let's talk about Greek Islands a bit. I have visited 3 (Santorini, Crete, Chios) out of the 200+ other inhabited islands. The total number is in thousands, approx. 5000.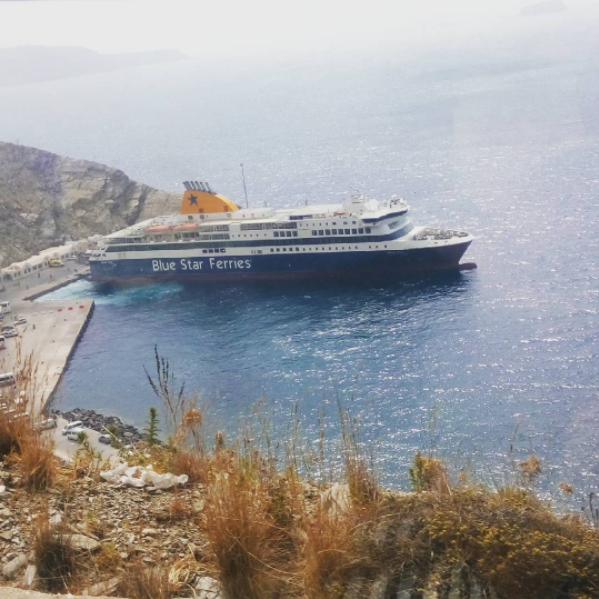 I am not going to talk about the islands, but the magnanimous ferries that drive you to them. Coming from India, traveling on a ferry wasn't something I had done before, definitely not in these sized ferries. I thought it was a cruise first. But no, apparently cruises are bigger and better.
There are a few companies which have connections to every island in Greece - Blue Star, Hellenic Seaways, Minoan to name a few. Blue Star is my favourite and I guess is pretty dominant here. Make sure you ride on this one at least once when in Greece. It is not very expensive and better than being on a plane!
Visit Greece in winter and you will remember me!
P.S. Don't forget to meet me when in Greece. I'll be happy to take you around.