Whenever I think about the mountains the first place comes to my mind is 'Kasol' , a beautiful hamlet in the lap of the himalayas surrounded by the majestic mountains ,mystical parvati river and breath taking views.Being a home to large population of nomadic and hippies ,kasol is commonly known as 'Mini israel of India 'as you can see maximum number of Israelis here and the jewish culture.
Journey to Kasol
It was 7.30 pm i called our bus operator to check the status of the bus .As i was under the impression that we have a bus at 8.30 pm from RK ashram marg. After trying their number continuously ,the conductor finally picked my call and said 'aap pohach gaye ho bus rk ashram se 7.50 baje niklegi, for a moment i thought i am surely going to miss the bus. i just hung up the phone and ask our rickshaw driver to divert our route to Majnu ka tila which was a second pick up point for our bus. At last we managed to catch the bus at 9.00 pm from majnu ka tila ,which got bit delayed due to heavy traffic.
There are number of regular/HRTC volvo buses are available from delhi ISBT to Bhuntar but i am sure most of the people might not be aware that there are direct buses also from delhi to kasol so check when you make booking.
Day1
It was a direct bus from Delhi to kasol so we didn't have to get down at bhuntar. After 14hours of bumpy ride we finally reached to Kasol at 2.00pm. Since it was a mid-september ,the weather was pleasent and a bit cloudy. We were greeted by the fresh air ,cool breeze ,lush green mountains and soothing vibes which we could not find in any metropolitan city.As we all got exhausted after a tiresome journey we headed straight to our hotel to freshen up. Had some rest and grabbed a quick lunch ,we decided to hit Chalal village , a hidden gem in parvati valley which can be reached from kasol just by crossing the suspension bridge over the parvati river and its hardly a 30 minutes scenic walk along the river surrounded by tall pine trees.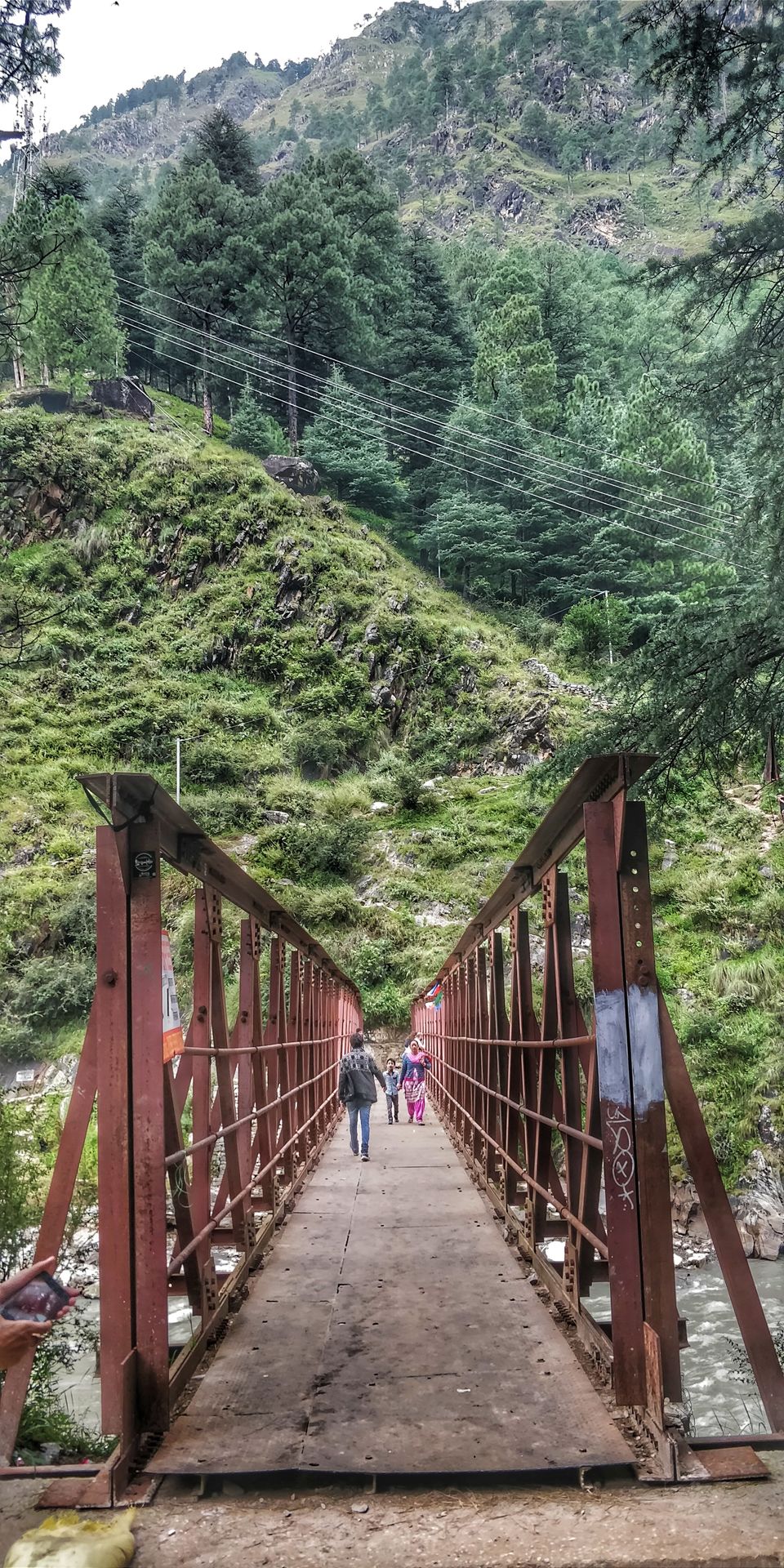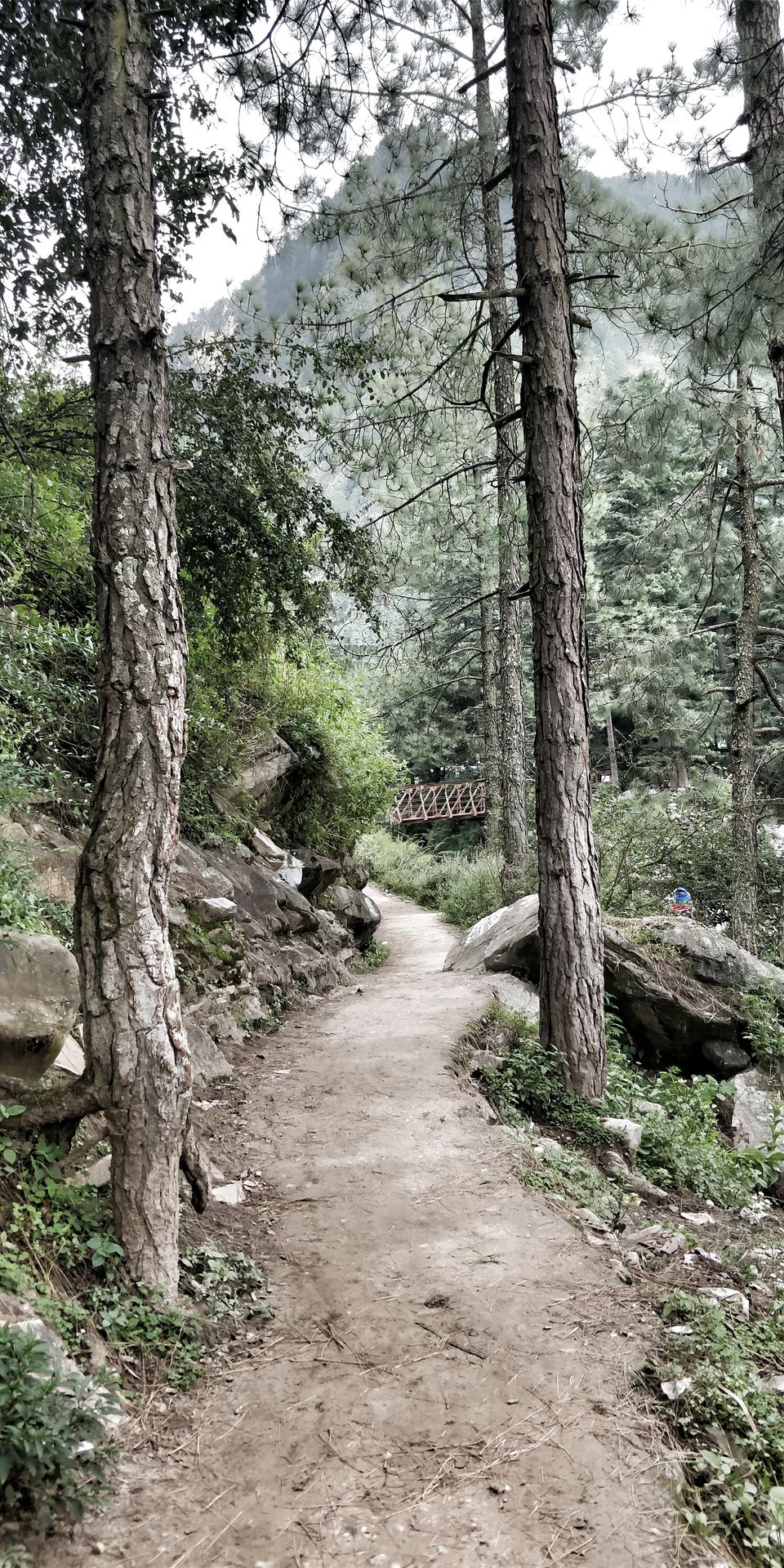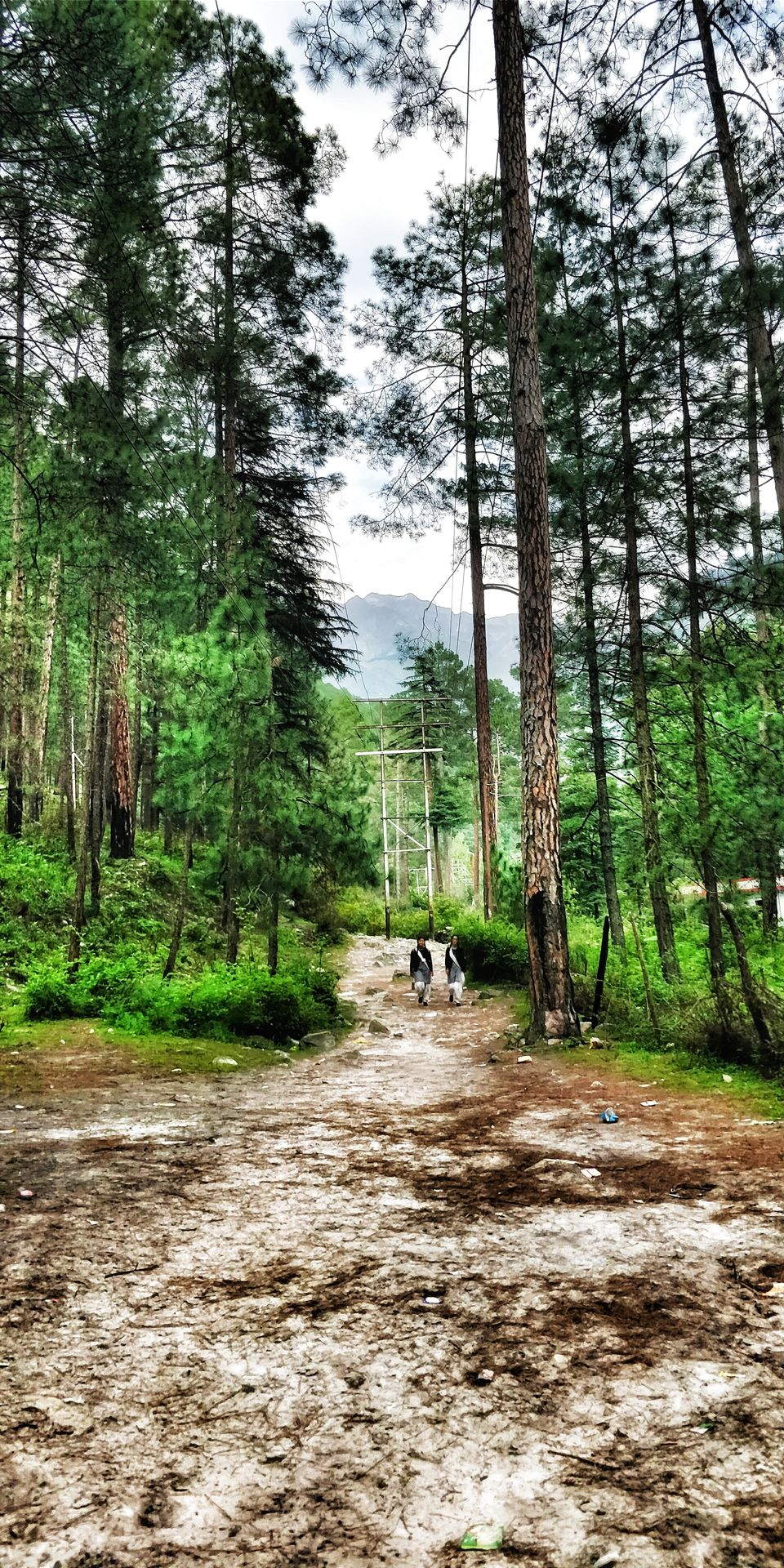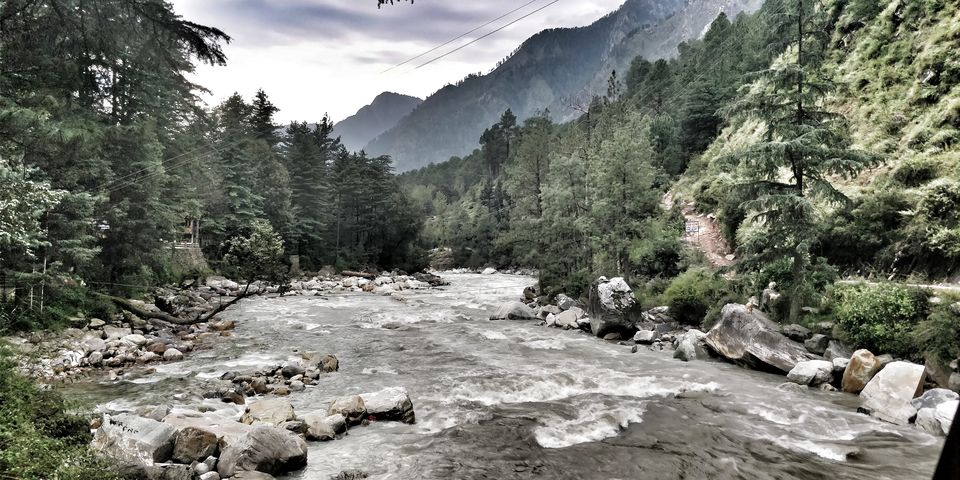 As we walked ,we reached the quaint village in no time . We found this place less commercialised as compared to kasol . This alluring village is surrounded by good number of homestays , old rustic houses , riverside cafe's with awe-inspiring views. If you are a party lover then Chalal is a place for you which is well known for its best psychedelic parties , Trance and hasish cultivation.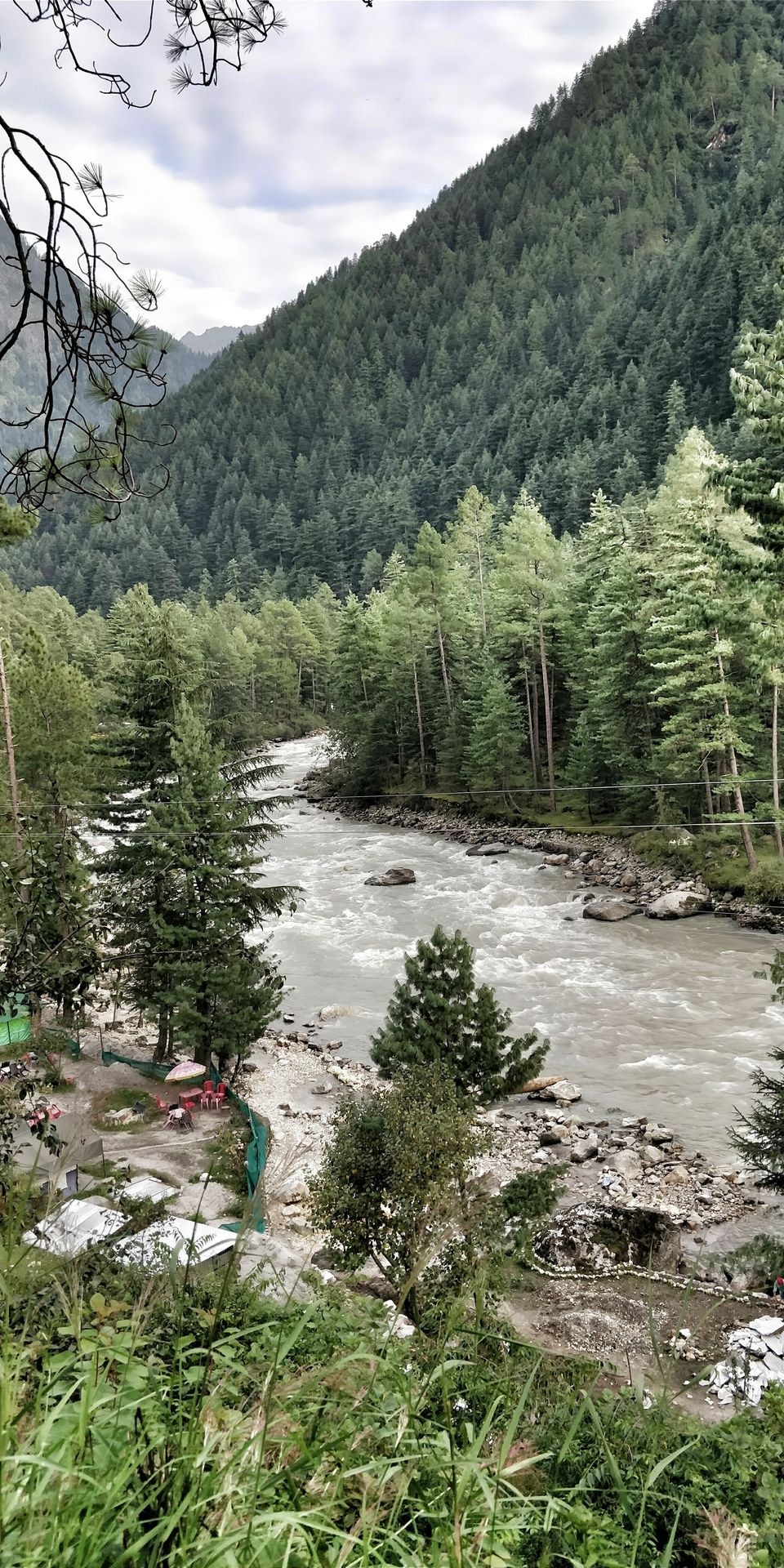 Day 2:-
We started our next day with delicious breakfast at the Evergreen cafe , an amazing cafe with indoor & outdoor seating with unending view of snow-capped mountains. It is one of the most popular cafe in kasol which caters variety of Italian , Israeli & continental food. If you are a foodie , kasol is a heaven for you .At every corner of the street you will find an eating joint and chai shops .Some of the popular cafes are Moon dance cafe ,Mama cafe , Little italy , rainbow cafe, German bakery.
After completing our breakfast we booked a taxi for Tosh , which is 22km from Kasol.
How to reach Tosh from Kasol :
There are number of options -Taxi ,Bus & bike(rent) are available for Tosh .For a comfortable journey you can hire a taxi from Kasol taxi stand which usually cost rs 900-1000. If you are on budget trip,take a bus which will drop you till Barshaini ,its a 4 km walk to tosh from barshaini.
We started in Taxi and it took one hour to reach Tosh , a tiny beautiful village situated at the height of 7900 feet , popular for its marijuana farming and picturesque view . Tosh is a peaceful escape away from madding crowd. If serentity sound like bliss to you , then you should visit this place.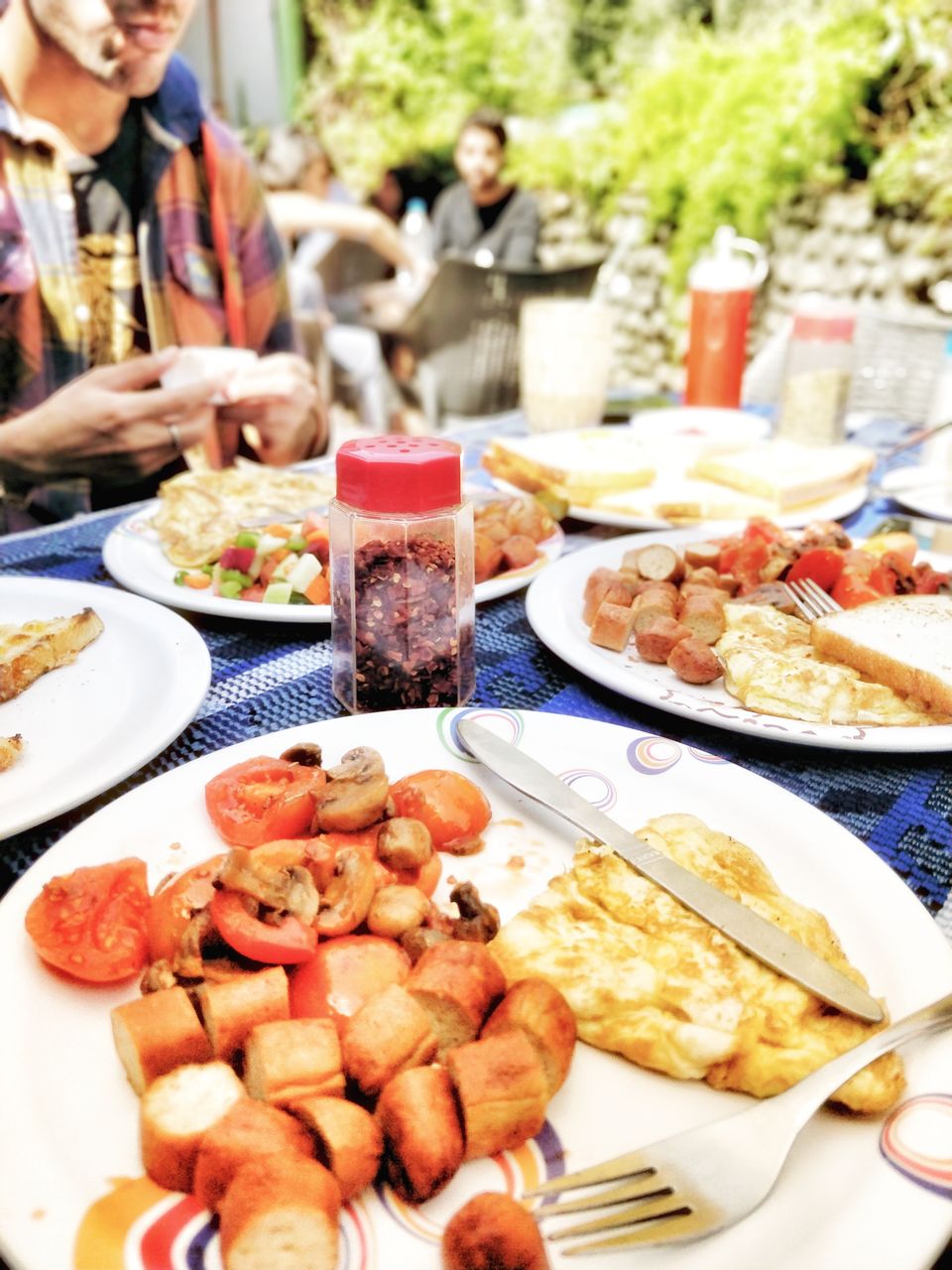 To reach our hotel we had to trek uphill ,crossing the small pedestrian bridge at the village entrance. It was a scenic narrow path with gradual inclines and declines ,packed by colourful houses and Cafes at every edge of the village. Around trekking for half and hour we finally reached our hotel. I was enticed by the view from this hotel which was magical ,green mountains , murky sky, enchanting valley . Luckily we got a corner room which was mountain facing. It was a spacious room with big windows and attached bathroom.This hotel has a cafe also with outdoor and indoor sitting area which serves Israelis ,Indian and continental delicacies.
We had a well spent musical evening with some israeli friends whom we be friended here in tosh . And the day ended with mouth watering dinner.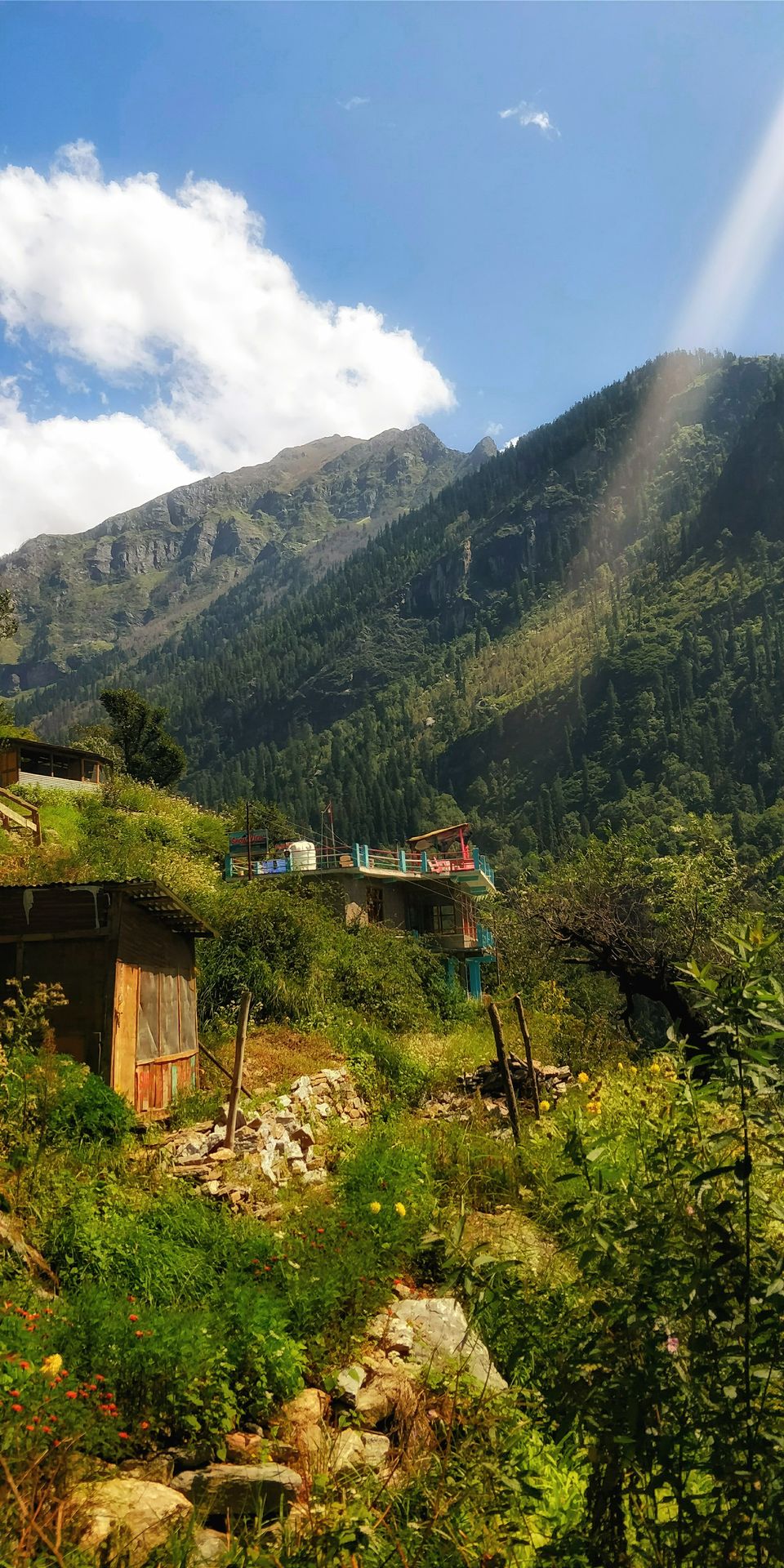 Next day we woke up with a beautiful view of the mountains. After talking to few travellers we came to know that there is a waterfall near by and we decided to check that. It was 20 mins walk from our hotel so we headed towards waterfall on a narrow trail surrounded by marijuana plants along the way. There was a small cafe near the waterfall with good seating area alondside the stream.We spent there 20 mins and came back to our hotel as we had to catch the bus for delhi .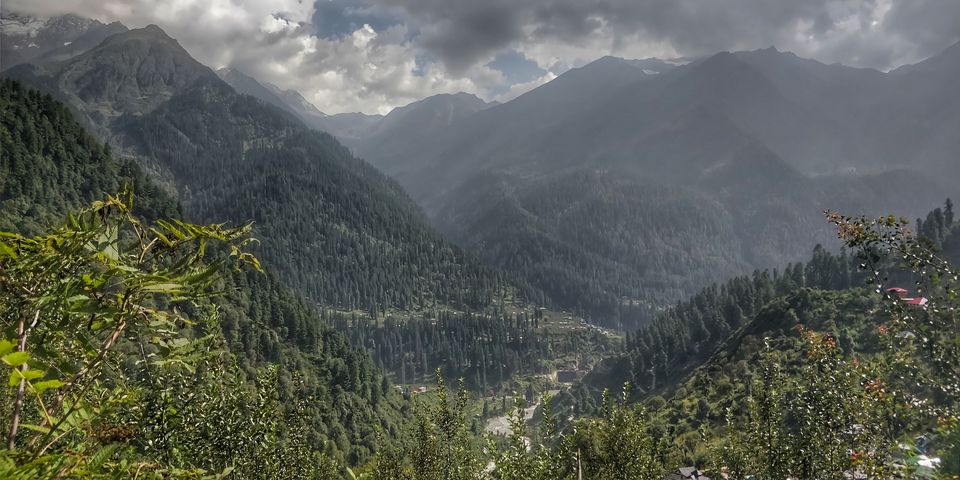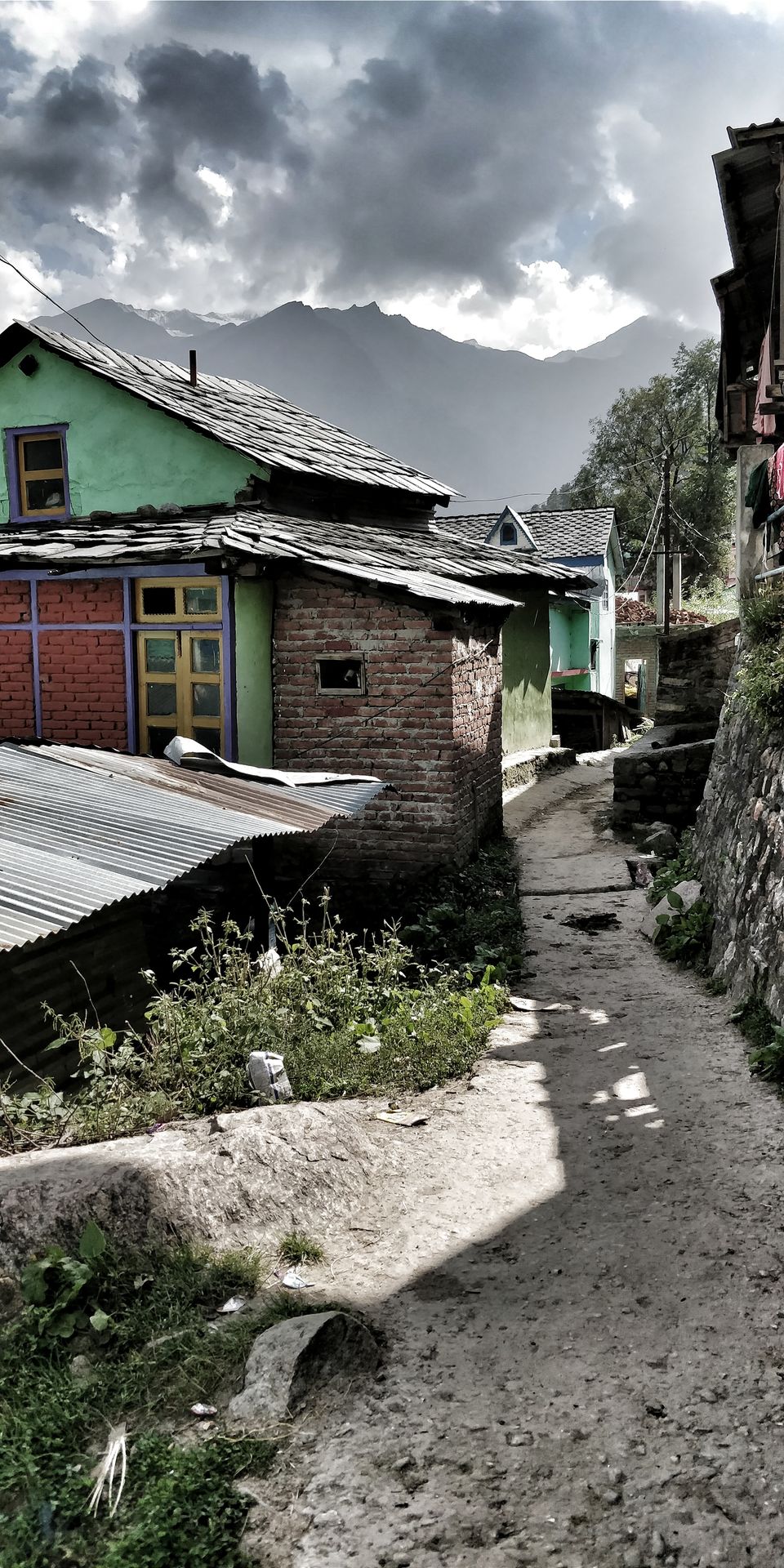 Finally bid adieu to this enchanting parvati valley with a promise to come back again.These three days gave me a life time experience with beautiful memories- I 'll look back on this and smile because it was life and i decided to live it :-))
follow@https://www.instagram.com/wander_in_solitude/