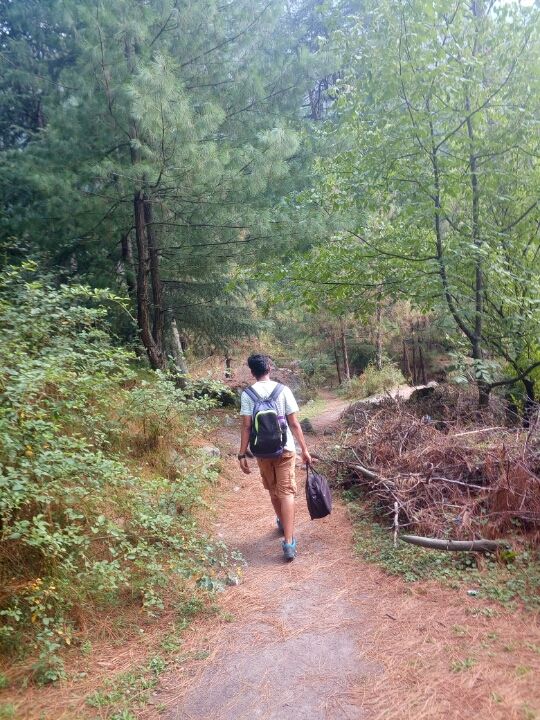 How it started:
I'm a kind of guy who loves to be in his comfort zone and would do anything just to avoid a conversation with a stranger, not a good quality to have if you want to travel solo. But I'm a strong believer of "Kaizen" i.e. One can continuously improve himself by taking up small challenges.
On last day of my internship I was looking for a way to pass the weekend and reward myself for all the hard work of last two months. "You should go to Kasol," a friend suggested. I was sitting in front of my office computer aimlessly typing 'unconventional travel destinations in North' into Google. "You mean Kasauli," I looked at him and asked. "No, Kasol," he said, adding, "Look it up. I think you'll like it." I did few searches and concluded "Kasol is the backpacker's haven and stoner's paradise. It is situated on the banks of the River Parvati 4 Kms from Manikaran(sikh pilgrimage famous for its hot sulphur springs)".
To Kasol:
Not more than an hour later I left for ISBT Delhi. I had no itinerary, no plan, no reservations only a bag consisting of few pair of clothes, some cash and a mixed feeling of excitement and fear. That moment reminded me of one of favorite song.
Jaane ye raahein ab le jayengi kahan
Luck was in my favor as I reached ISBT at 10 PM (Just in time) to board last Himachal Transport bus to Bhuntar at 10:05. Just 4 hours in my journey and I started regretting my decision of not to wait for a Volvo bus. But all the regret vanished as I opened my eyes to beautiful views of Parvati valley. Luckily I was sitting on the left side of driver. Those gigantic mountains covered with lush green blanket and silly Parvati river desperately trying to find its way out of this heaven, only a fool would want to leave this place.
Busy enjoying this magical beauty of mother earth I almost ignored a Russian traveler sitting next to me. She was carrying a large bag pack and wearing a kurta with "Hare Krishna, Hare Rama" printed all over it. She looked like a hippie turned yogi who has came to India in search of spirituality. That's when I realized, I would be better off if I found a companion for this trip. She was the perfect candidate for it. The feeling of social anxiety started running through my spine and like an efficient computer program my mind started to come up with excuses to avoid talking to her. 28, yes it came up with 28 excuses. Somehow I gathered courage and tried to chat her up, and failed. Maybe It was my poor conversation skills, maybe she wanted to be alone, maybe she did not understand English properly but I was happy that I tried at least. So I shifted my attention back to beauty of nature. It took me around 14 hours to reach Bhuntar and from there Kasol is just bus ride away.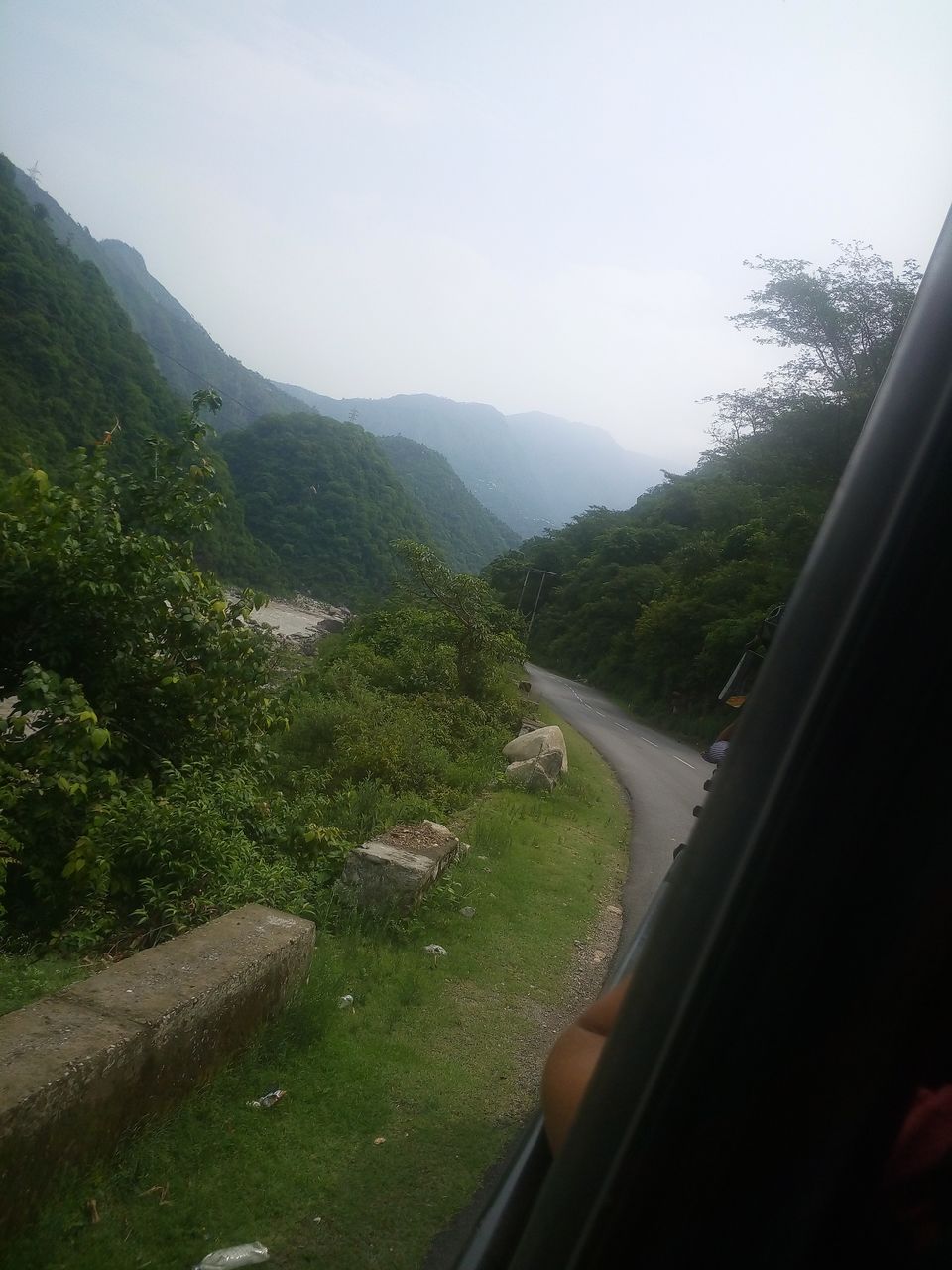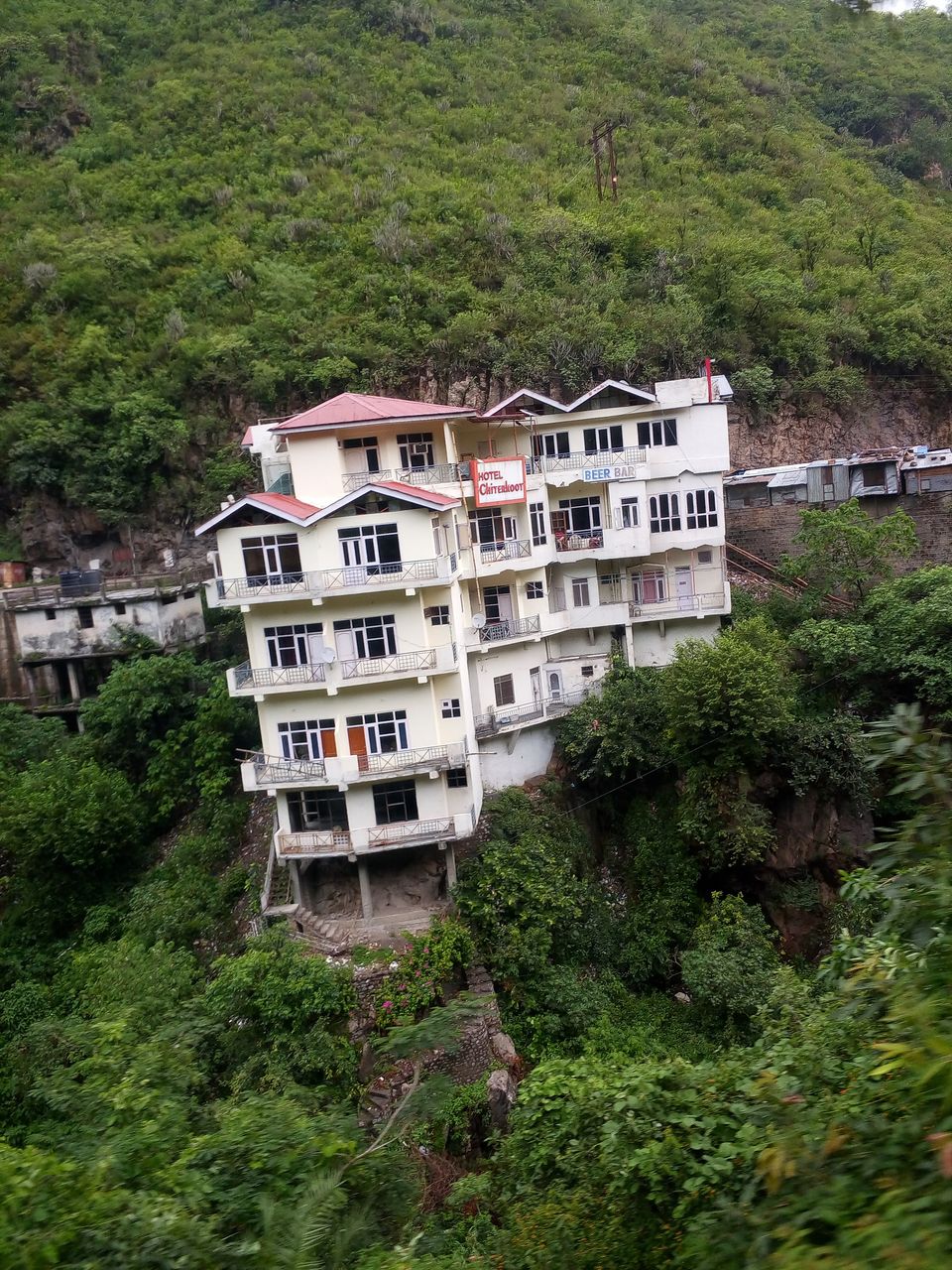 On my ride from Bhuntar to Kasol I met Divish. He was with his college friends and invited me to join them. After 1.5 hours of bumpy ride we were finally at Stoner's Paradise Kasol.
Going high:
We were surrounded by small cafes, hippies from all over the world and hills. First we decided to eat something. We went to Sunshine Cafe which is located at border of city. It had good ambiance and very good music. The food was dirt cheap and delicious but what attracted our attention was special desert section in menu. The waiter claimed that any dessert is enough to keep a guy happy (if you know what I mean :p) for six hours. Divish and I shared one laughing buddha and felt nothing but little dizziness. But we had tasted blood and now we wanted more. Others in the group were not much excited about it so our path separated. Divish and I headed to Chalal (a small village near kasol).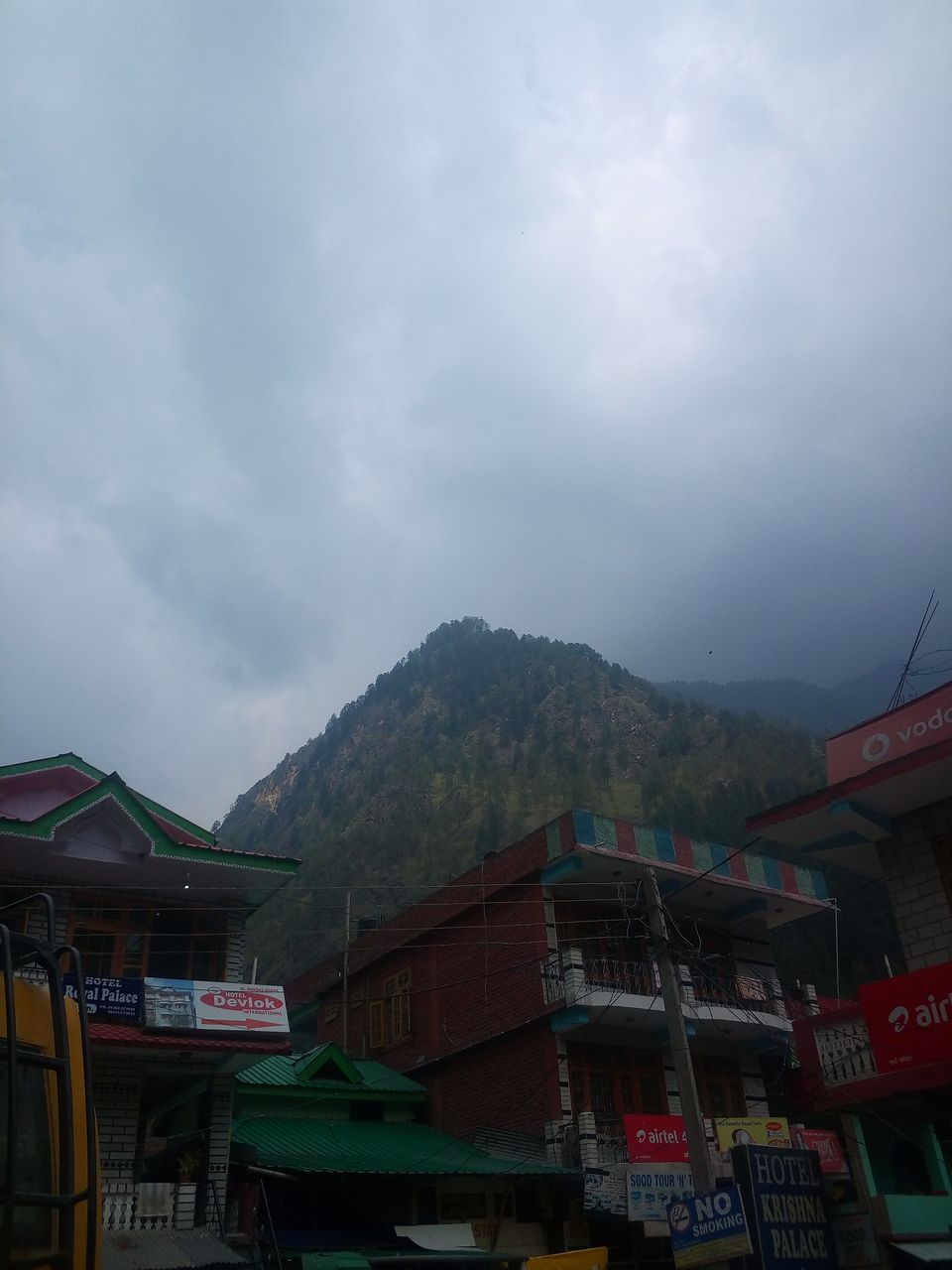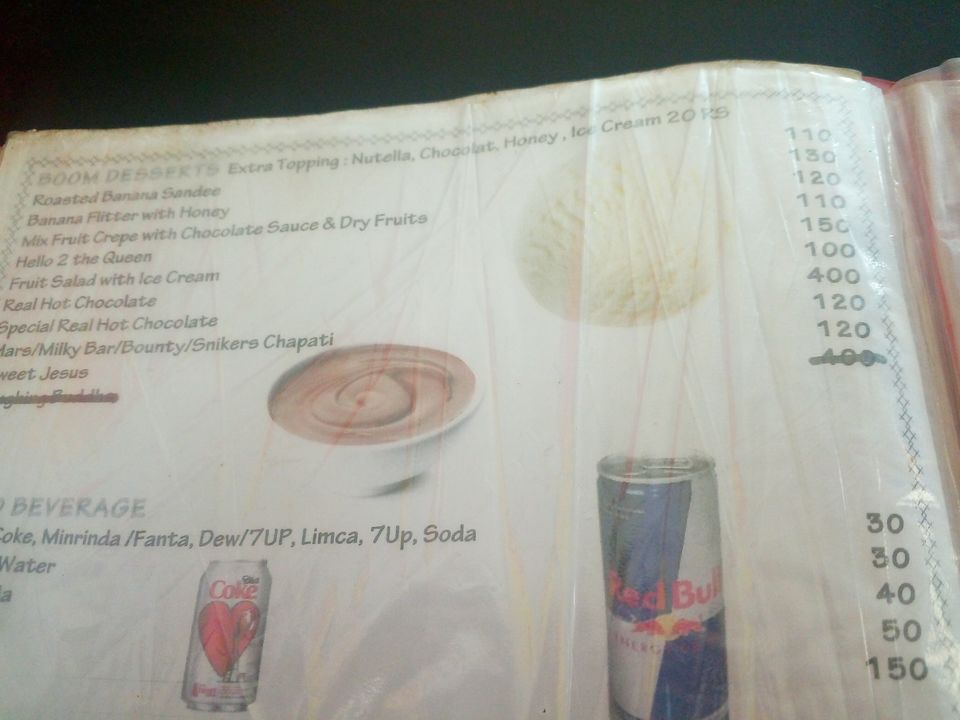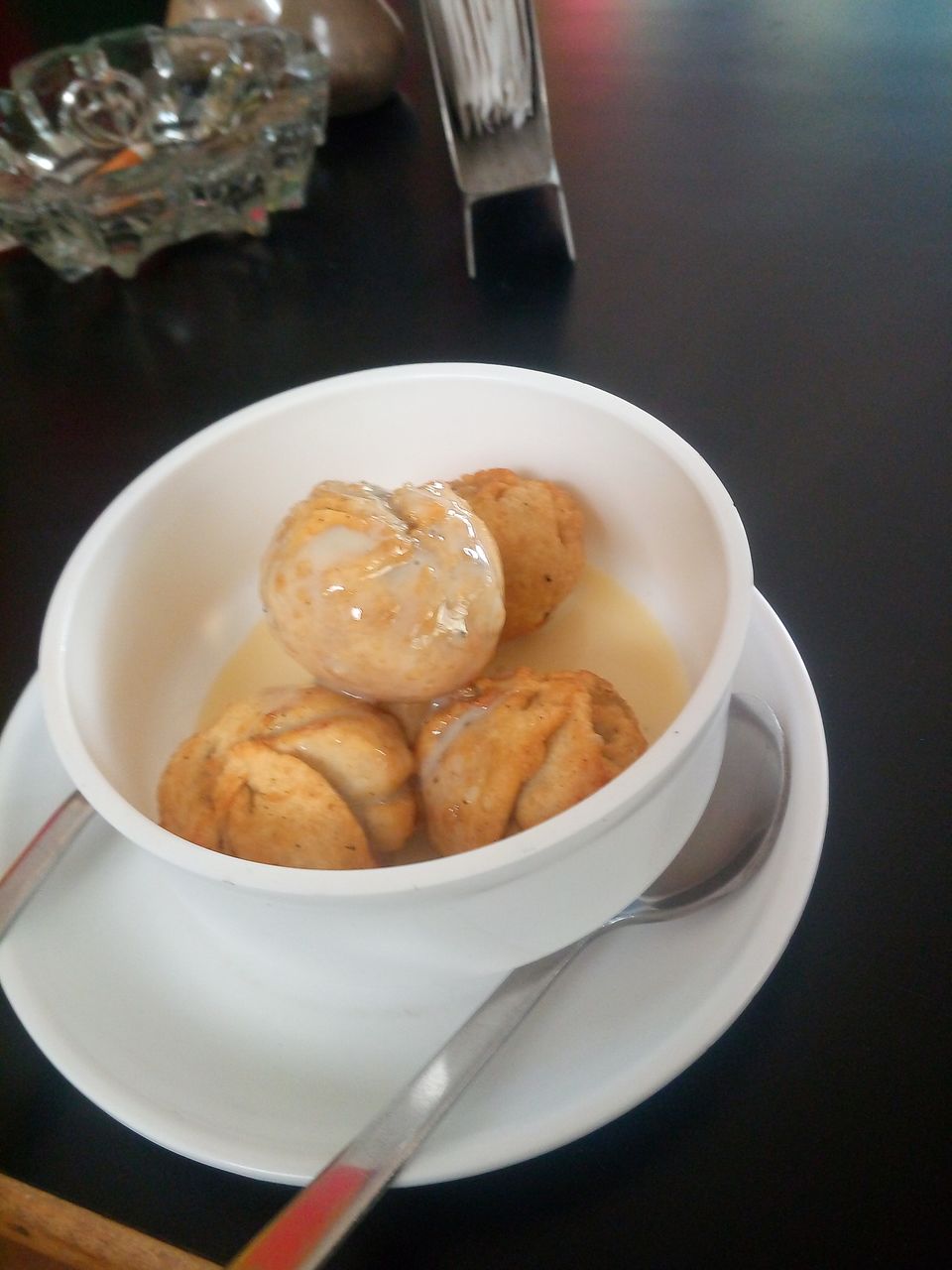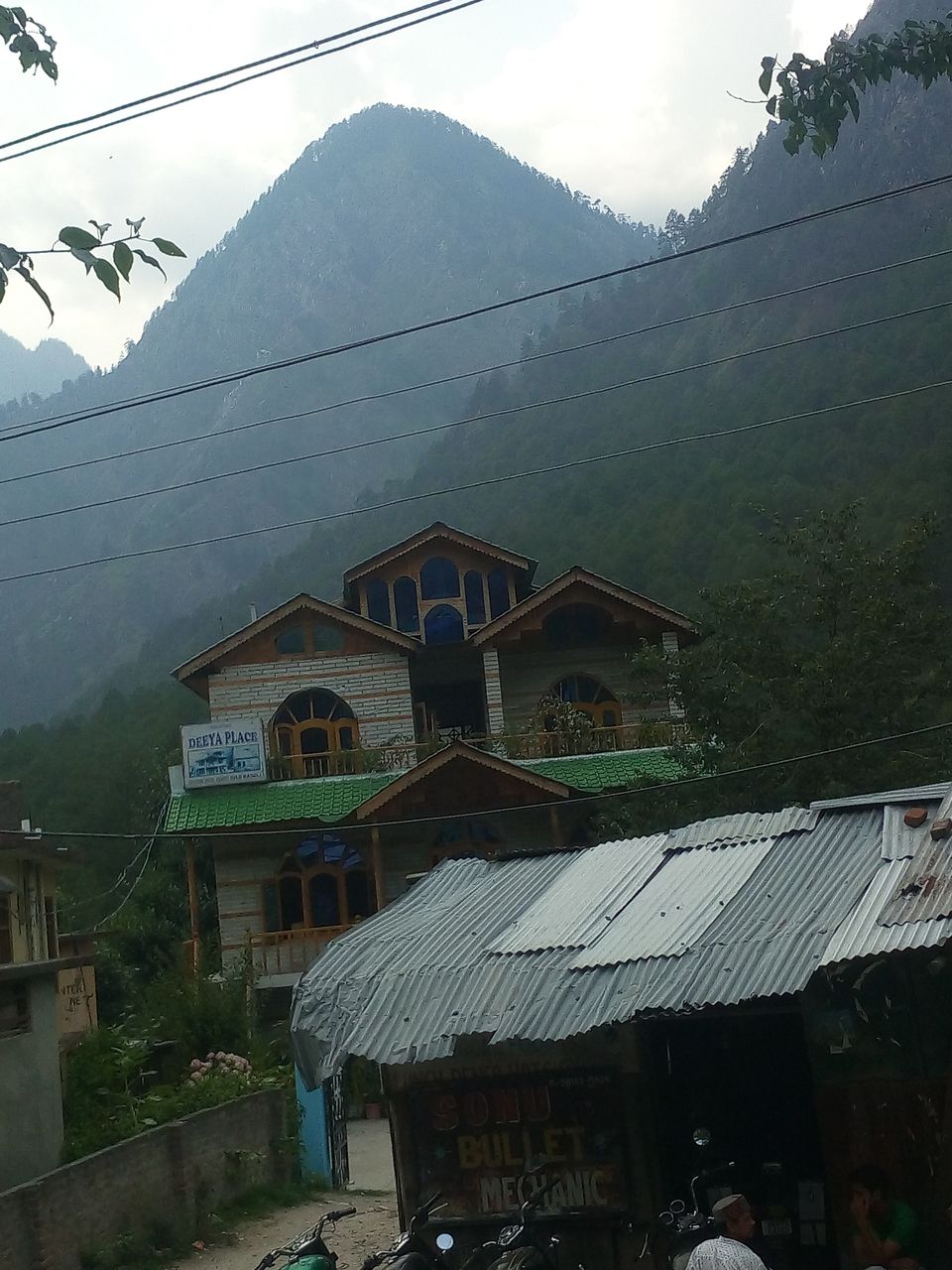 One has to cross a rope bridge to reach Chalal and trust me it is the most beautiful sight. Even if you don't intend to visit Chalal, go and spend some time near this bridge. I was enjoying this beautiful sight of Parvati river flowing under the bridge and by the God's grace those laughing buddha kicked in. It was perfect timing, I could see river flowing in slow motion and it made that 30 minute journey unforgettable.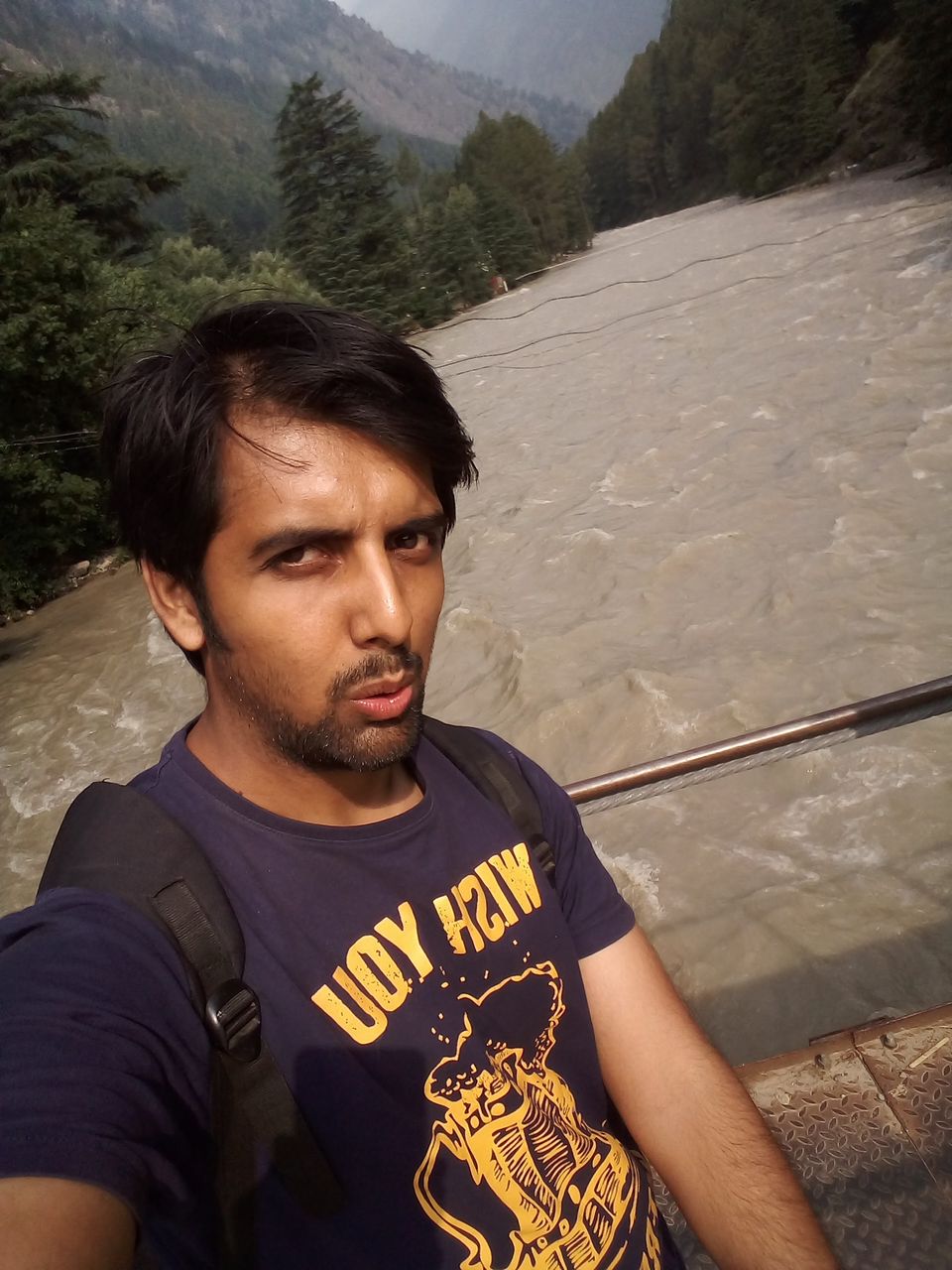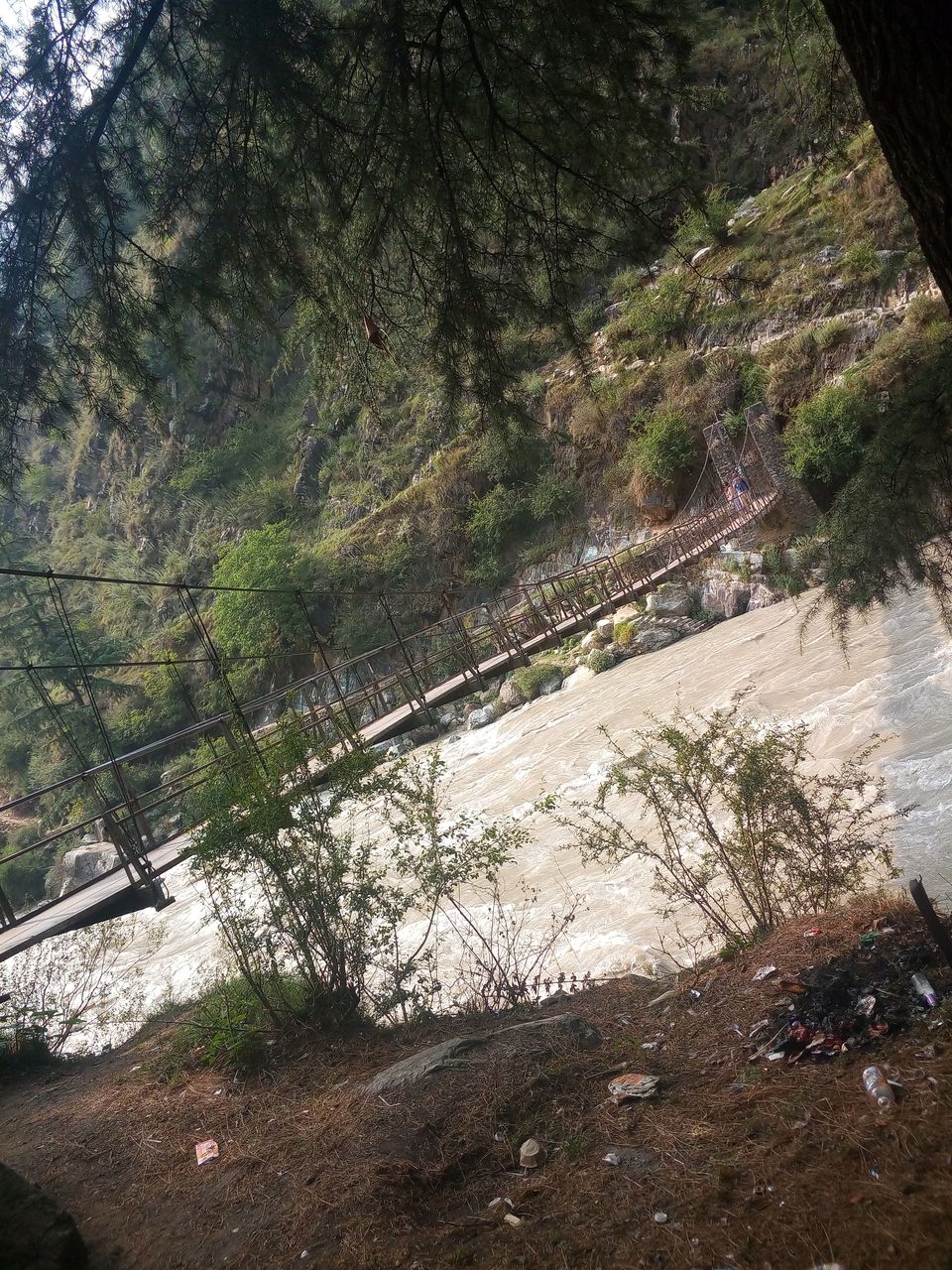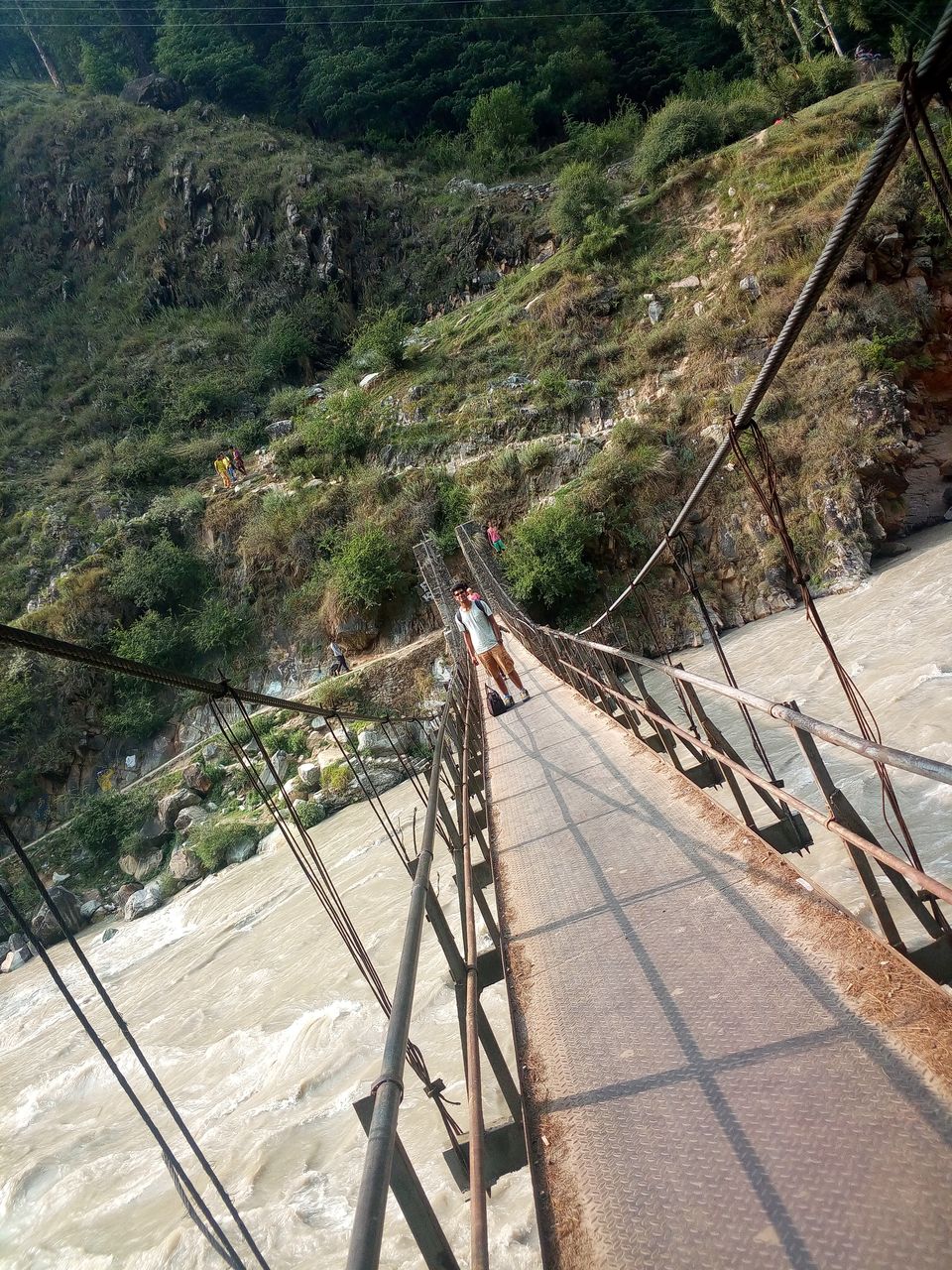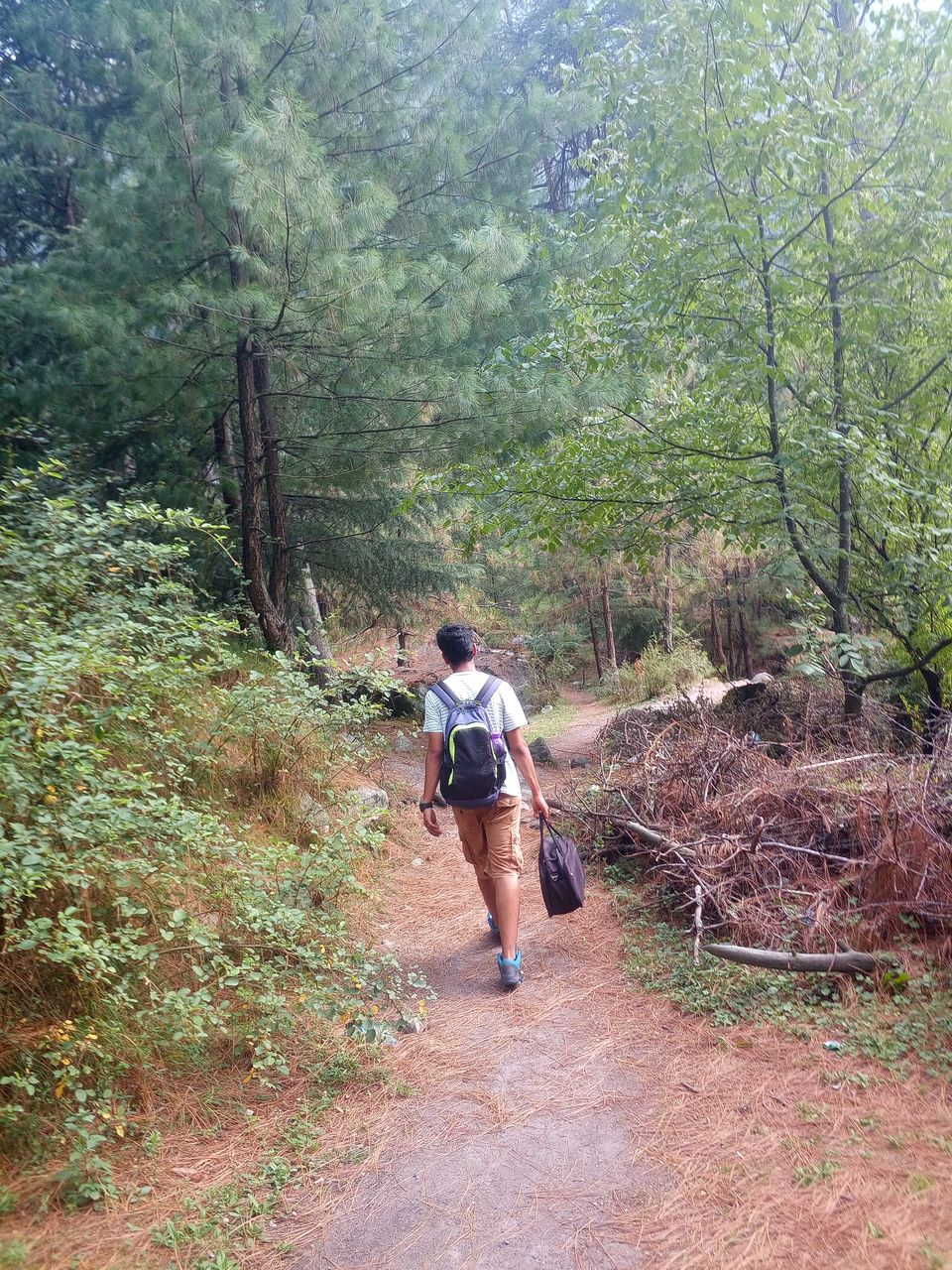 At Chalal we stopped at "Shanti Cafe" which is just next to the river. We were greeted by a young girl from Delhi who was brave enough to leave metropolitan life and settle at this small village. Rest of the day was passed by listening music, talking and passing joints and chillum. We decided to stay there for the night. At night we went for a small trek in forest and passed some time on bank of rives listing to its music. I had never felt so close to the nature. It was one of the most pleasant night of my life.
Time to rush:
The morning was more beautiful than night. Music of river was accompanied by chirps of birds, only few scattered rays reaching ground of dense forest, layer of fog hiding the river. I was sitting on terrace of that small Shanti Cafe surrounded by huge mountains with a stick of happiness in my hand and absorbing this magnificent beauty of nature. "We should rush now. It's already 1 and we don't want to trek in dark." Divish shouted from behind. I felt like someone just woke me up in middle of a beautiful dream. "Oh crap! it feels like 7 in the morning." I responded. We were planning to go to Kheer Ganga and join our friends up there. We finished packing and said goodbye to our friends of Shanti cafe.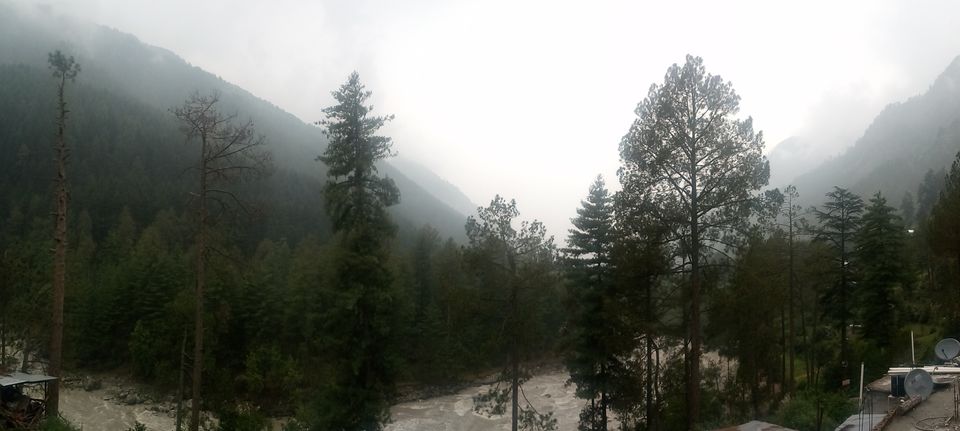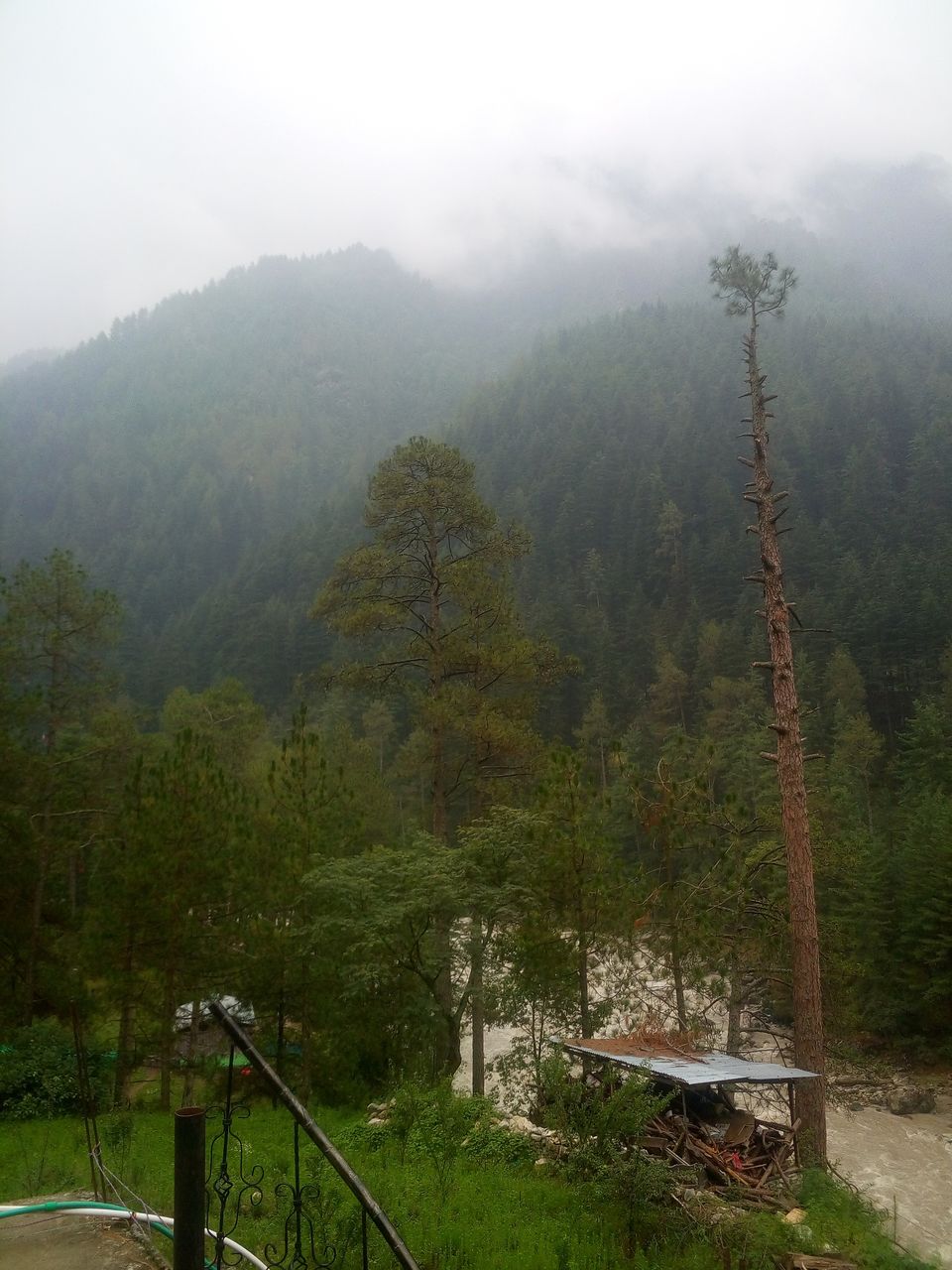 At Kasol we could not resist ourselves from stopping at Sunshine cafe for a quick bite. It was difficult to resist urge of trying one of those special desert but trek, dark, forest, rain and an unconscious mind could be a dangerous combination and we did not want to take that risk. We reached Manikaran at 3.30 and shared a cab to reach Barsaini at 4.30. We left our bags at Barsaini and took only essentials to survive a night at Kheer Ganga, bought a stick to help us durig trek and started trekking at 4.45. We wanted to reach Kheer Ganga before dark and have a dip in hot water spring and for that we had to reach there before 8PM. It was an easy 12Km trek mostly consisting of flat terrain passing through apple farms and lush greenery except for initial steep ascend and one after Rudranaag village. Rudranaag village is exactly at halfway point of trek. There was a metal bridge just after the village where we witnessed furious side of Parvati river. The flow below the bridge was so quick that splashing water drops were reaching us, around 100ft above the river and sound so loud that we were barely able to hear each other talk. After Rudranaag path gets steep for some time and it is passes through dense forest. We reached top at 7.45 and had 15 precious minutes to take a dip in hot water spring. We had to rush through the trek for this and were very tired, our legs were paining but it was totally worth it. Getting accommodation there is very easy, you can get a tent for as low as Rs. 100 per night. I would recommend staying at Ashram next to hot water spring. At night people gathered inside cafes, played music and enjoyed maggi, chai and high. It rained heavily throughout the night.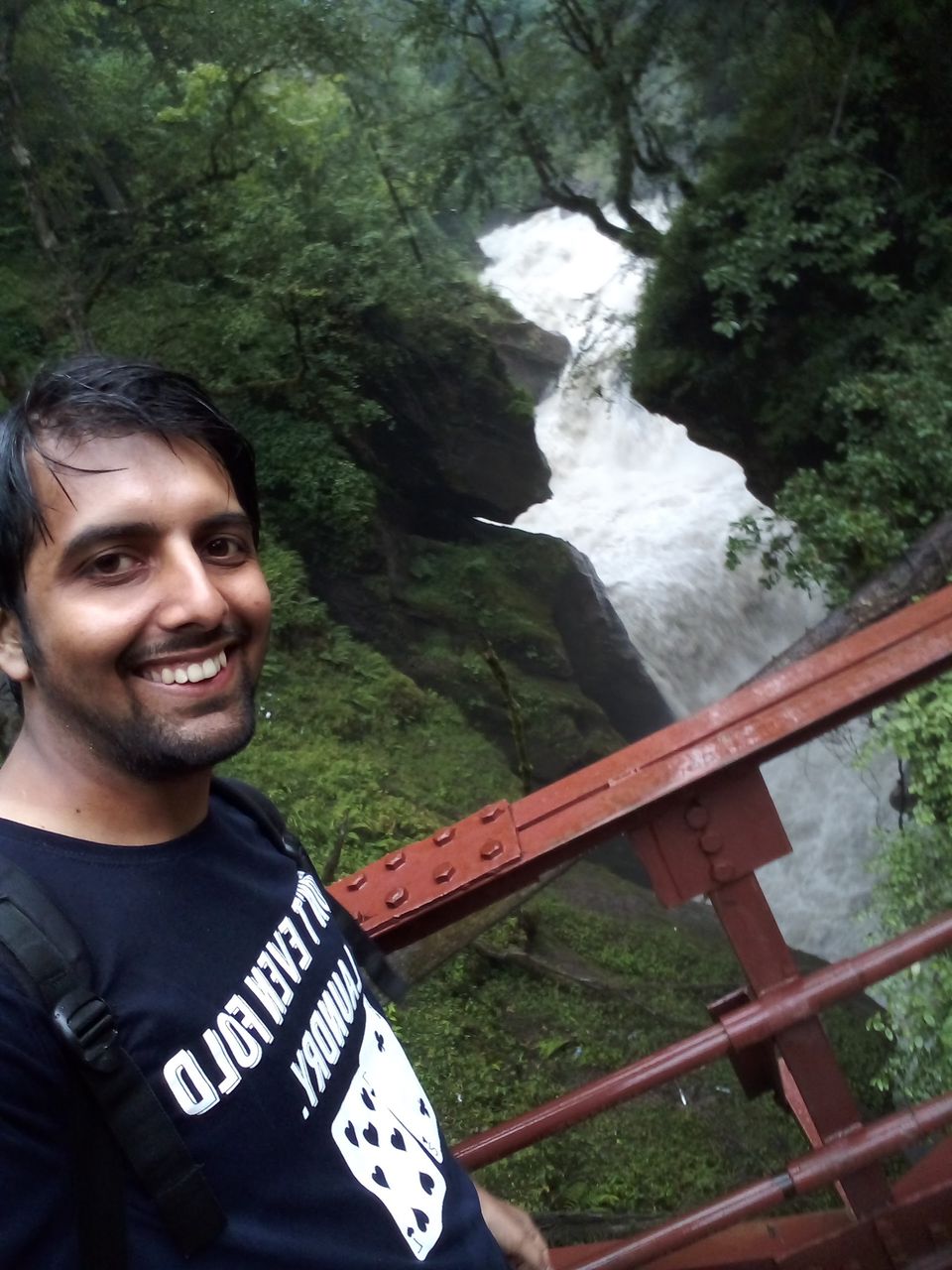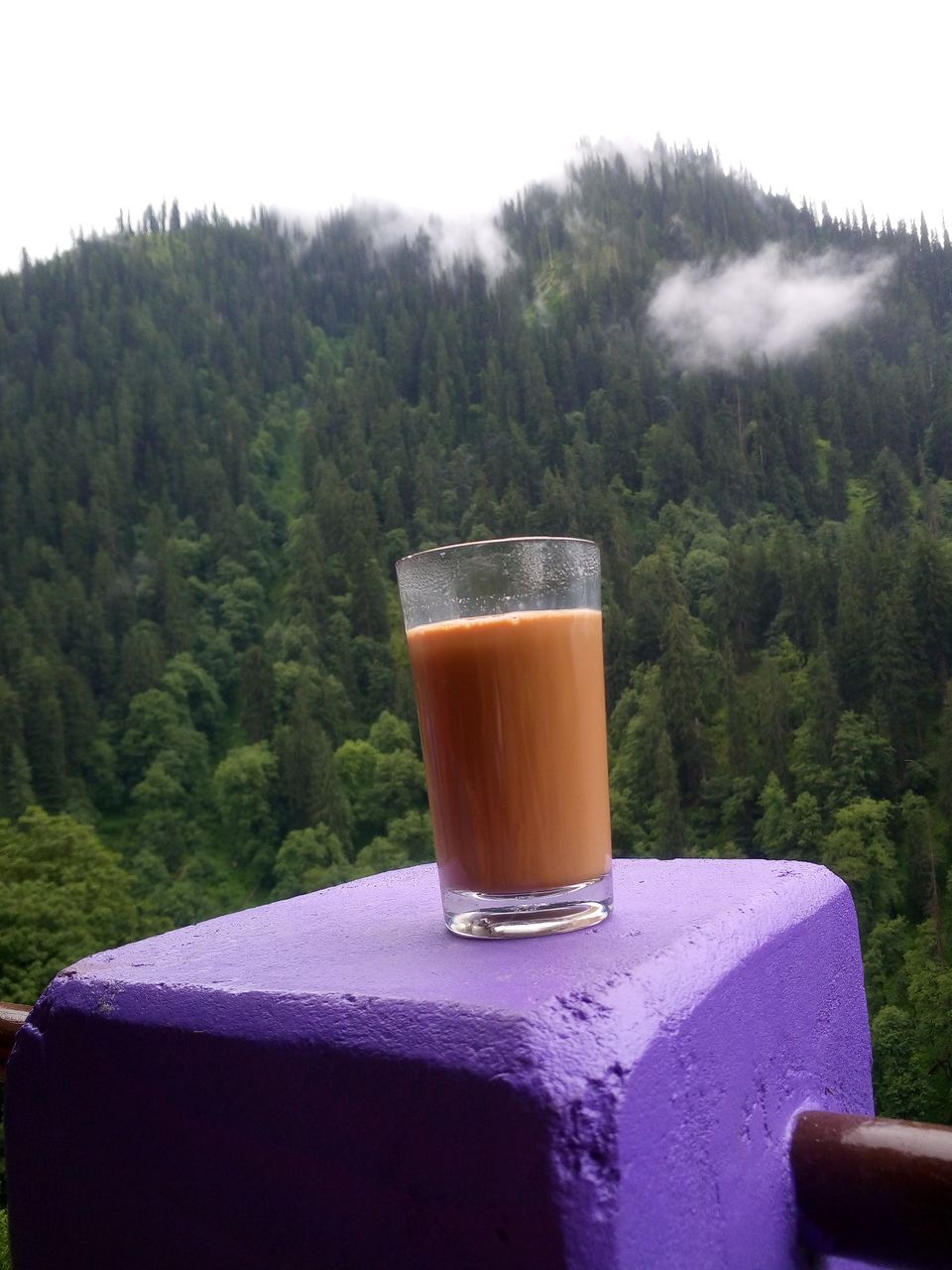 In morning clouds cleared and it was bright sunshine but everything inside out tent was wet. I came out and was stunned by the view of ice capped mountains. I wanted to take one more dip in hot water spring but was denied by others as according to a local, trek had become slippery due to heavy rains hence we had to rush down to catch our bus back to Delhi. They were right, it took us 5 hours to climb down and to make it worse we did not find a bus from Barsaini to Kasol even after waiting for more than 1 hours. Finally we had to take a taxi.
Every good thing comes to an end
We reached Bhunter just half an hour before departure of our bus to Delhi. Sadly I was in different bus from Divish and company. We stopped for a quick bite, exchanged numbers and with a promise to keep in touch our path separated.