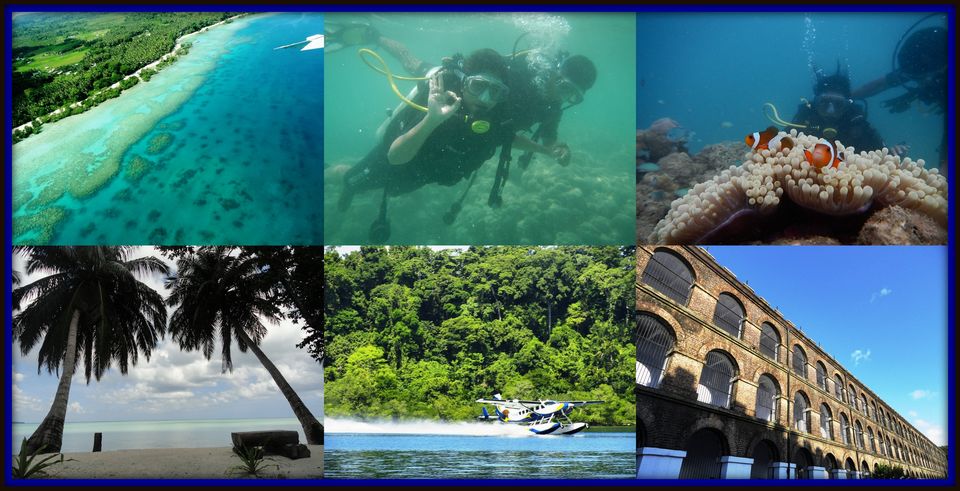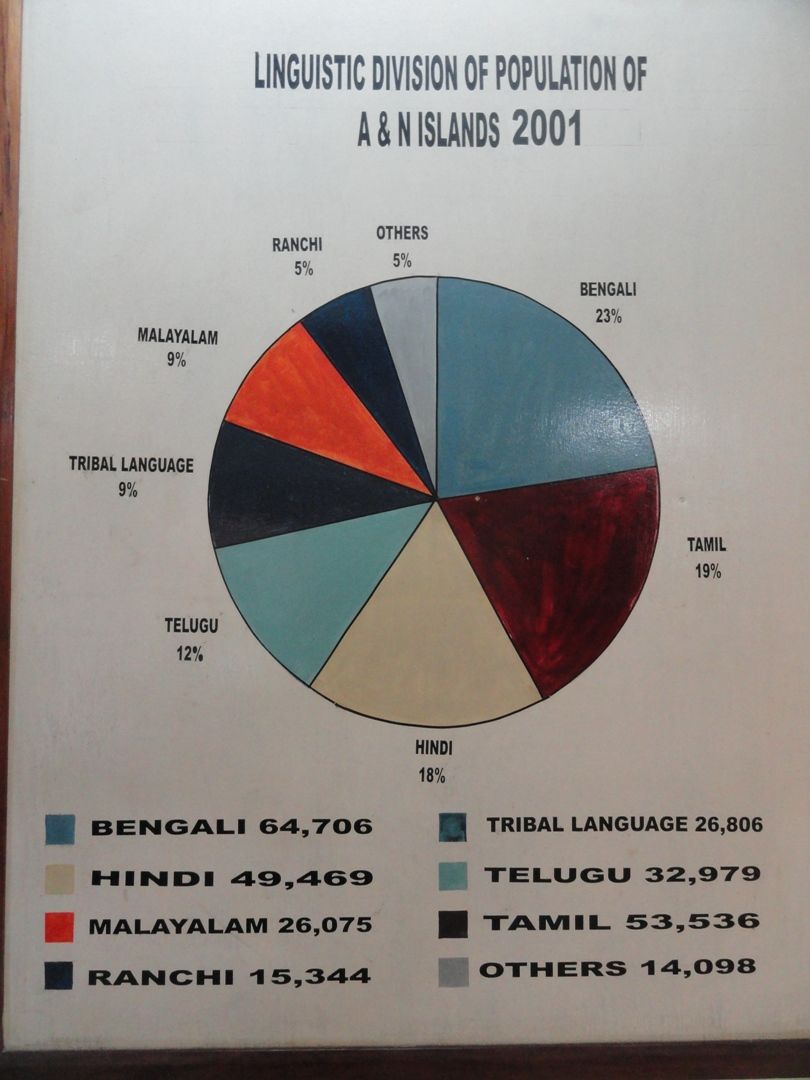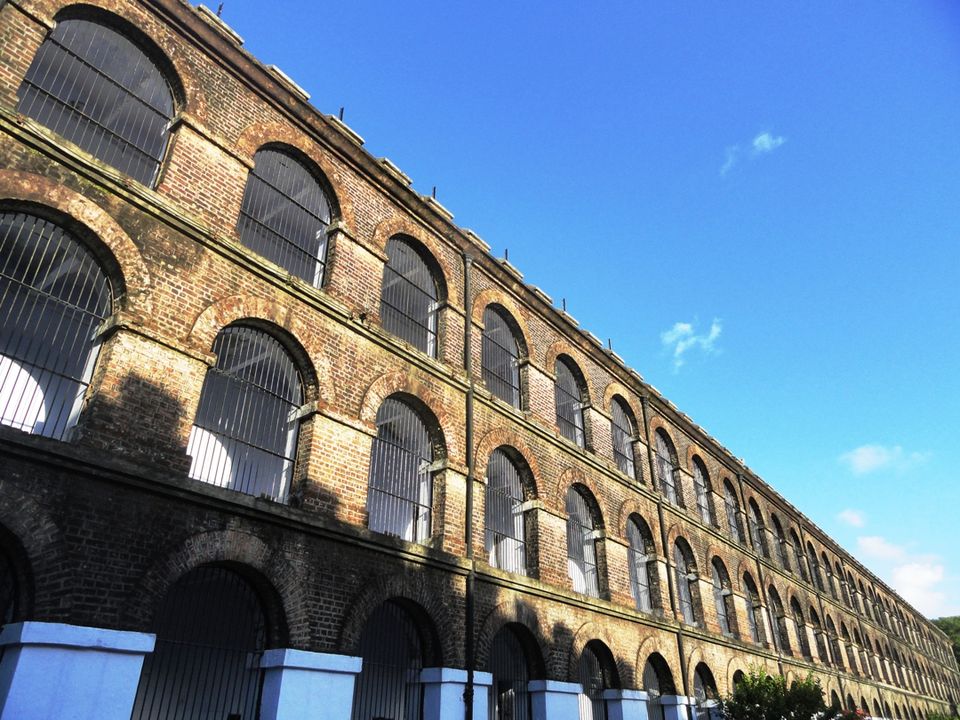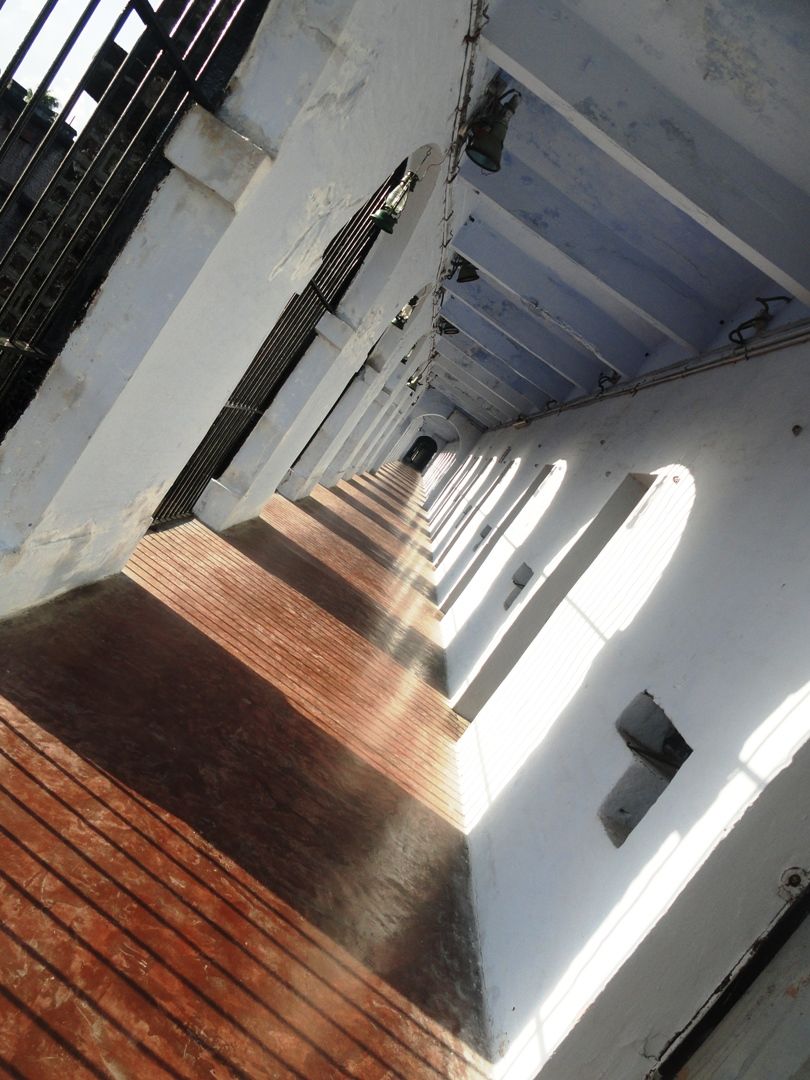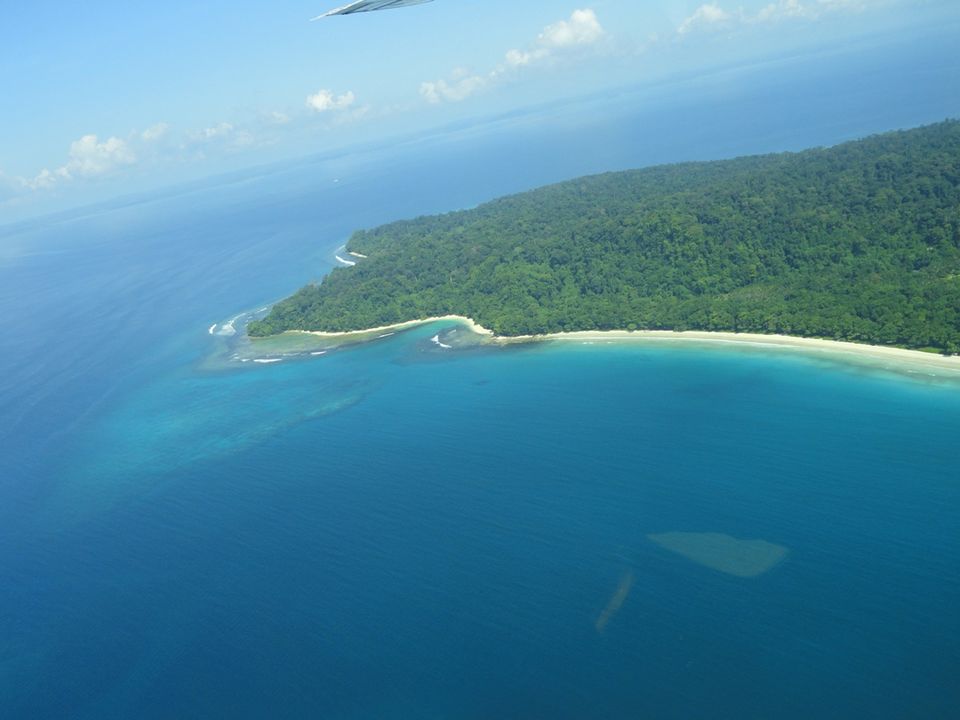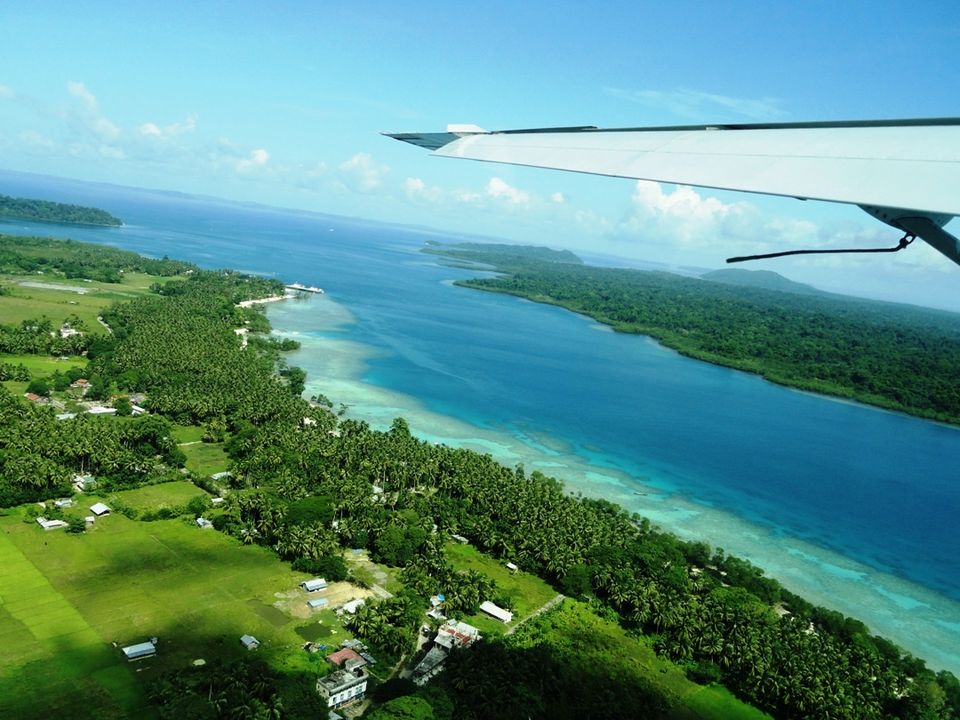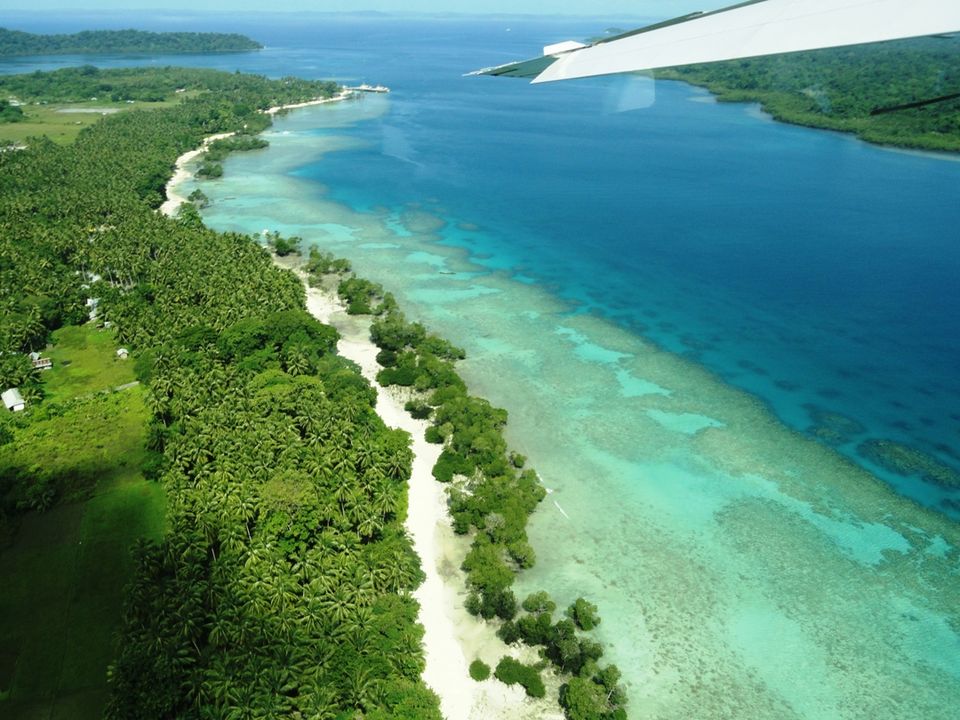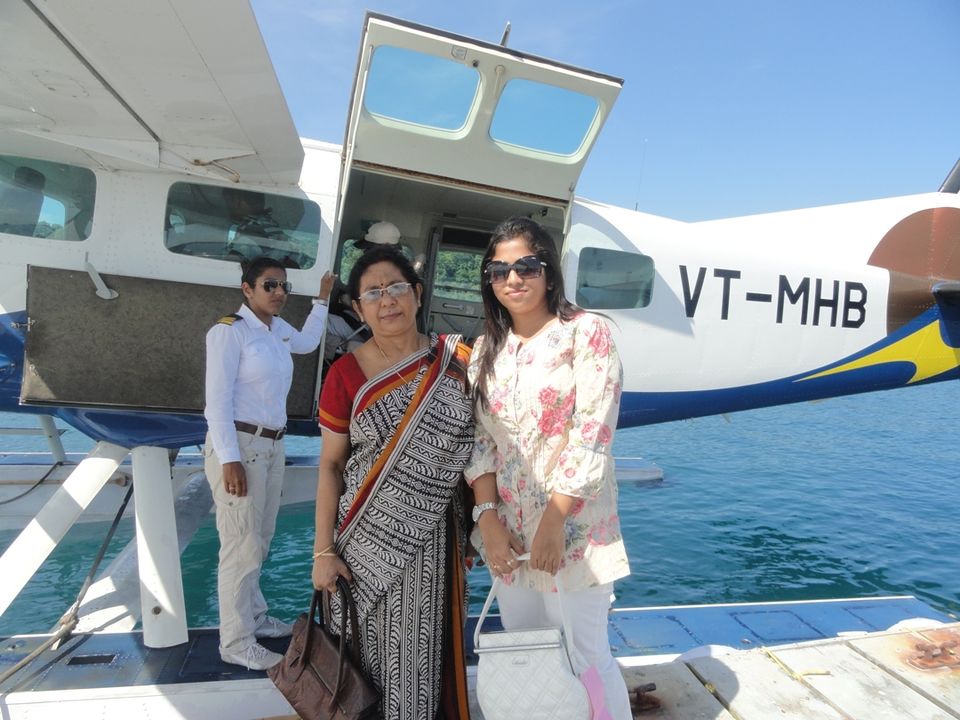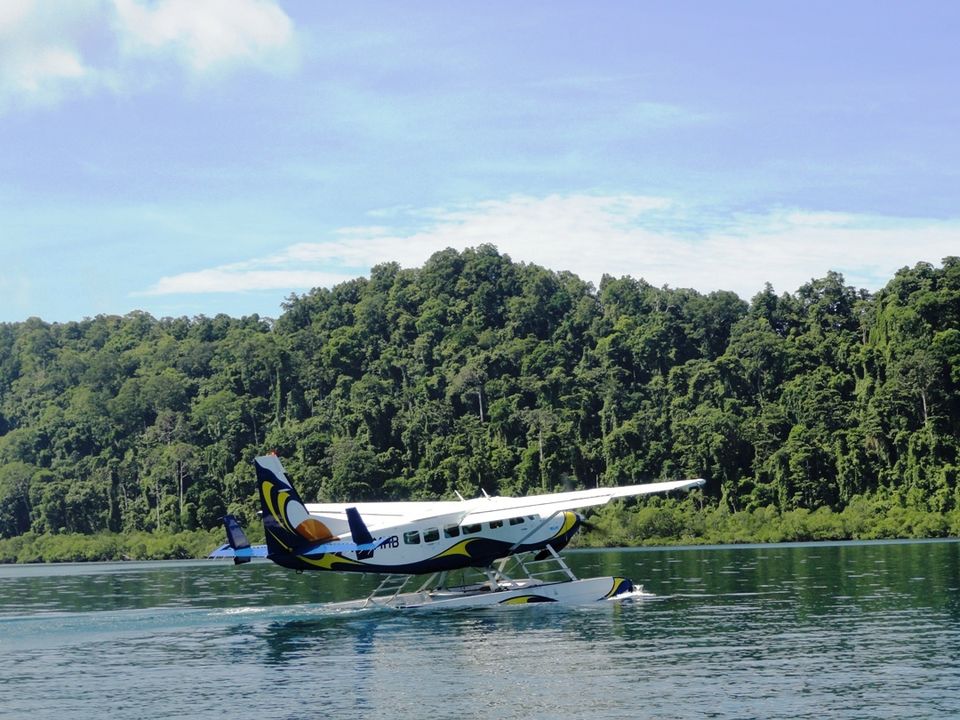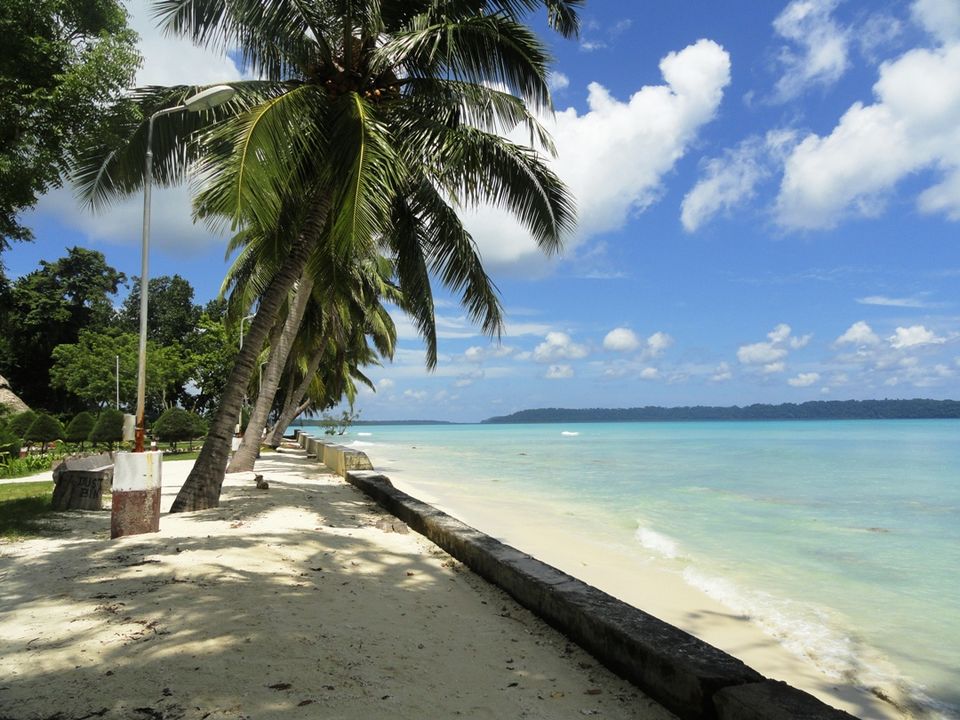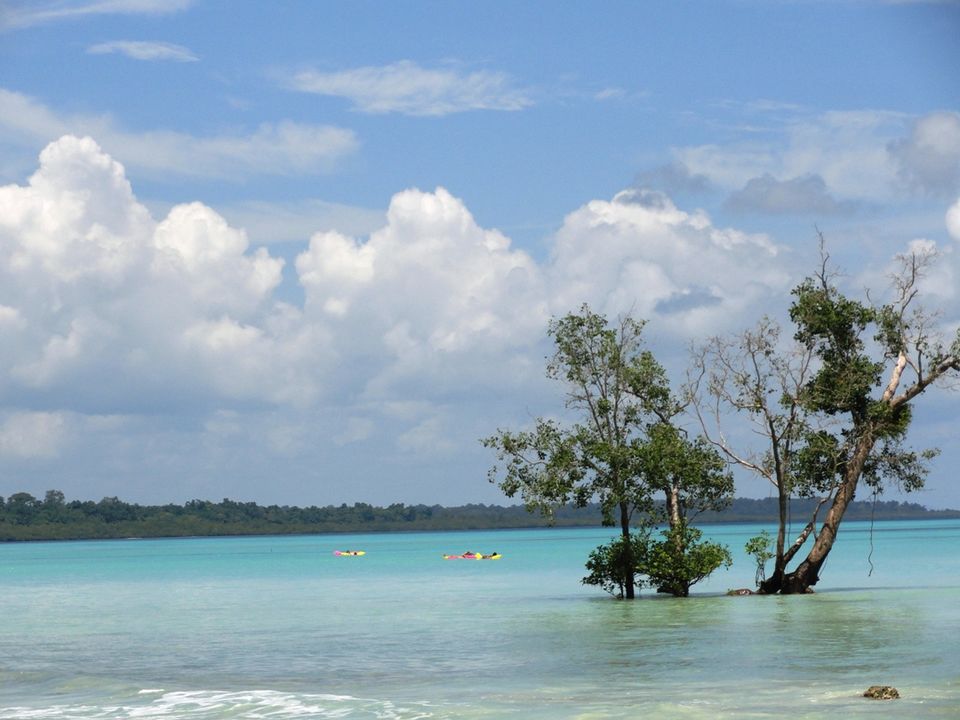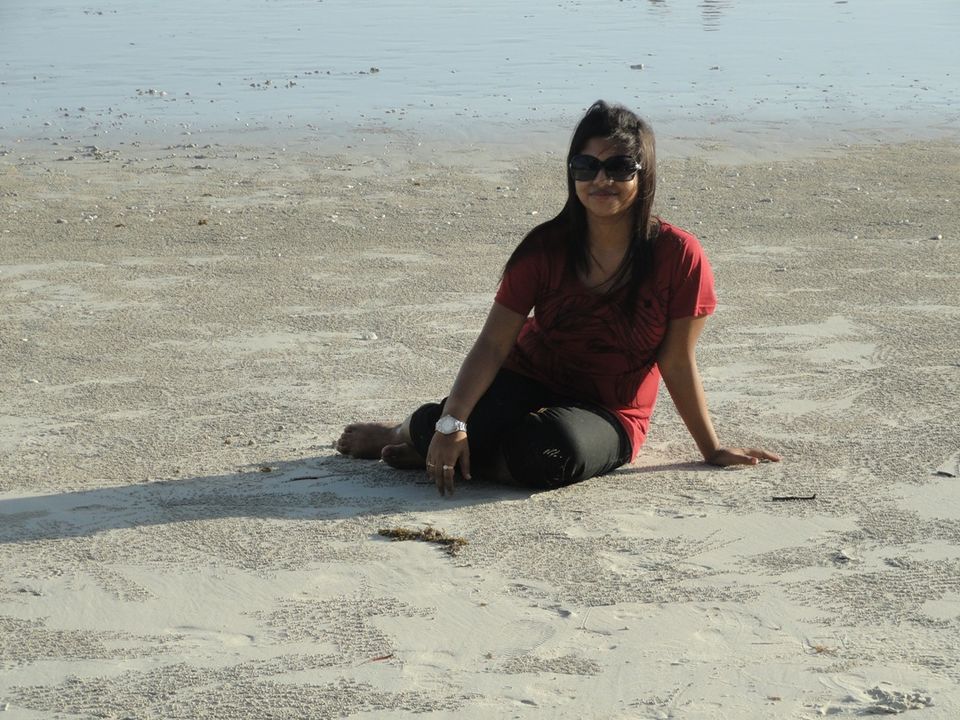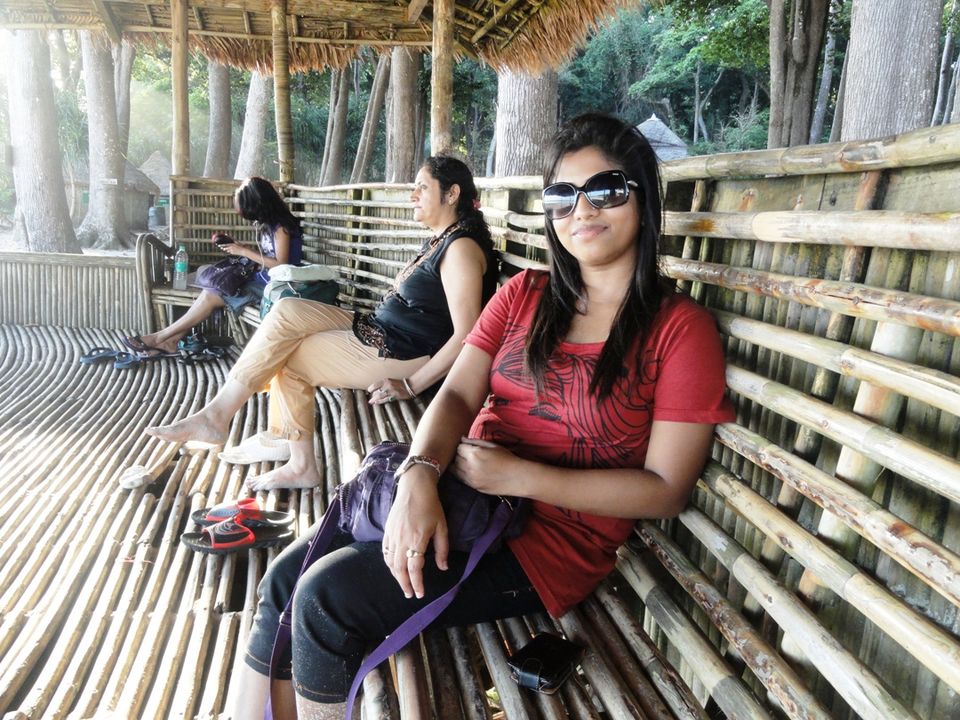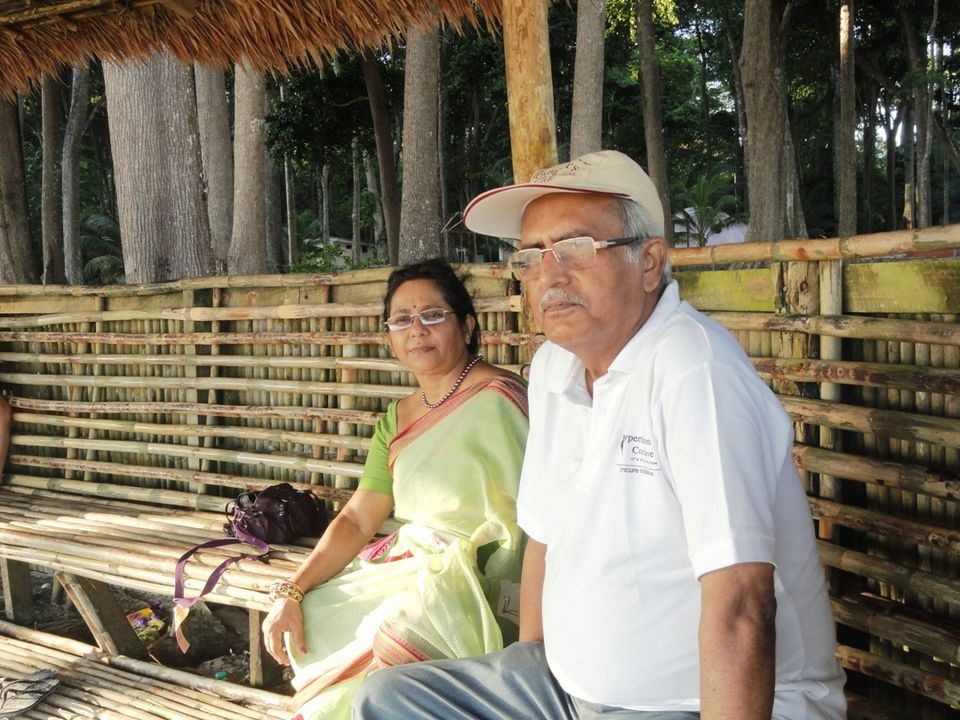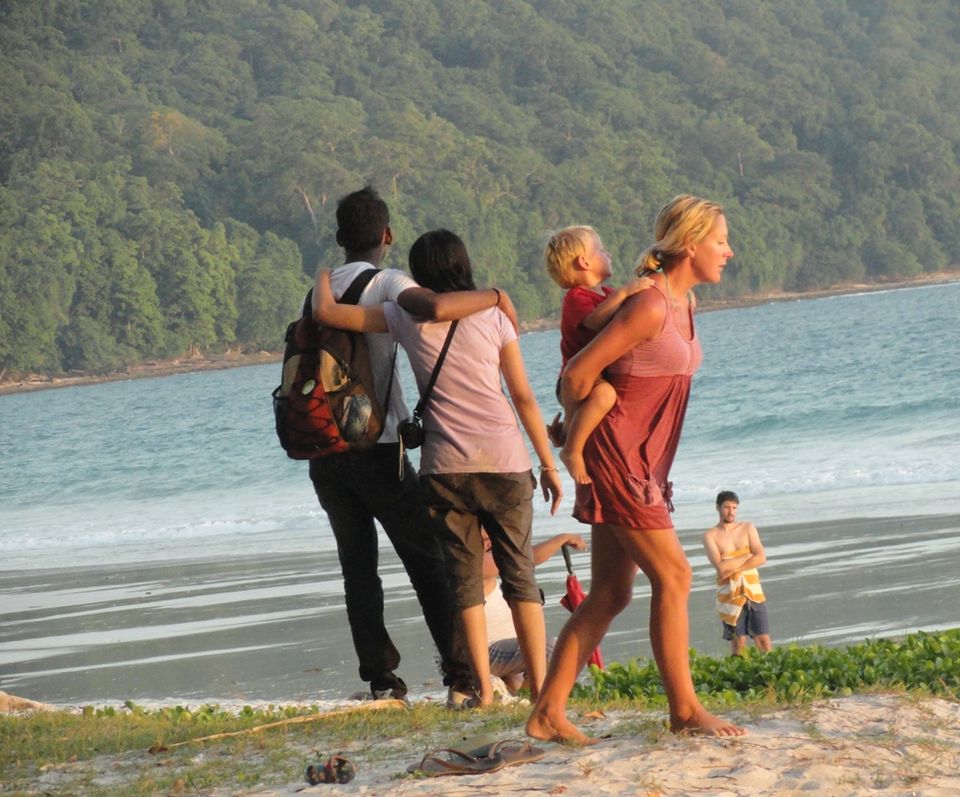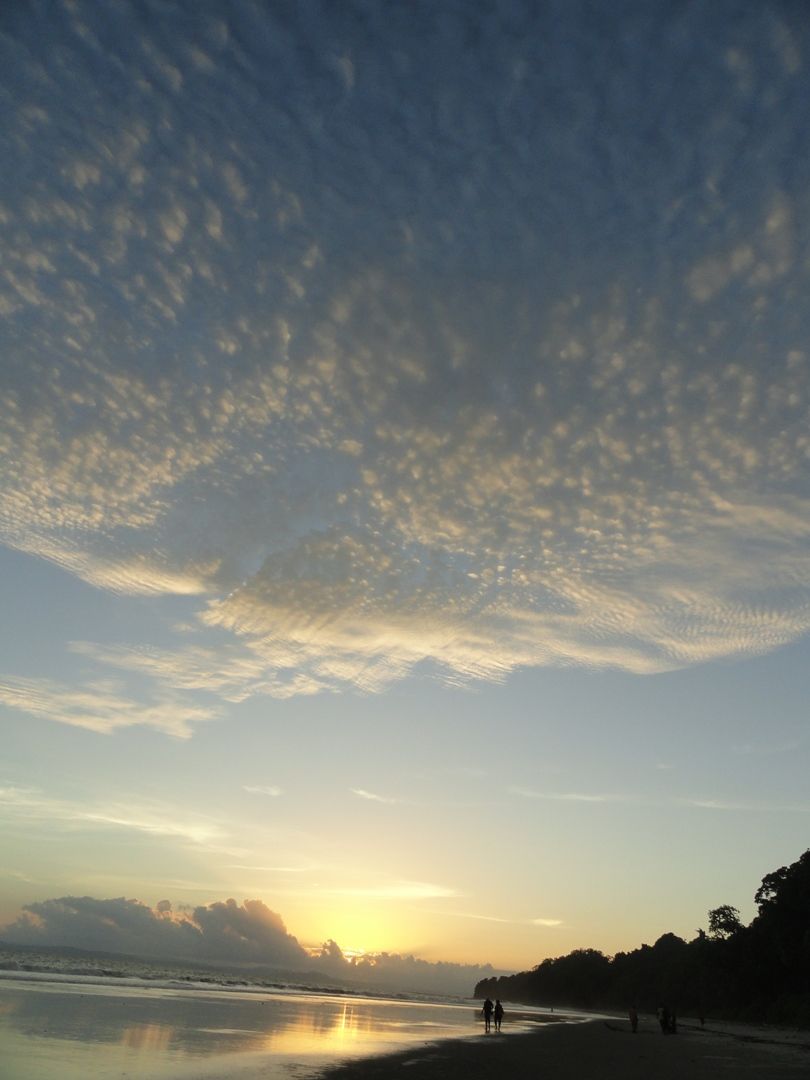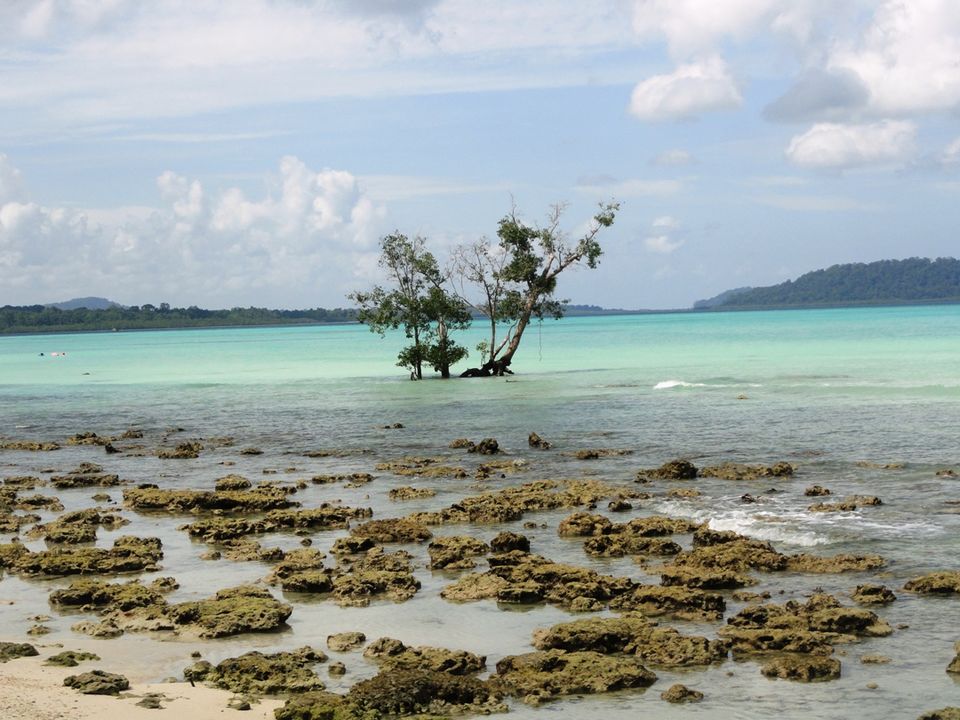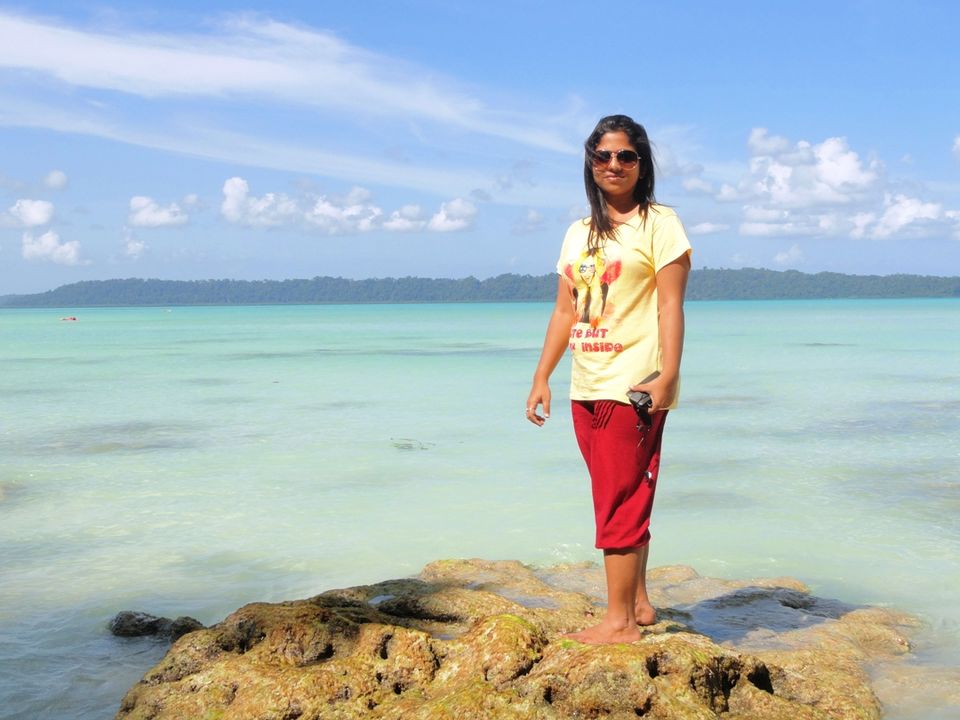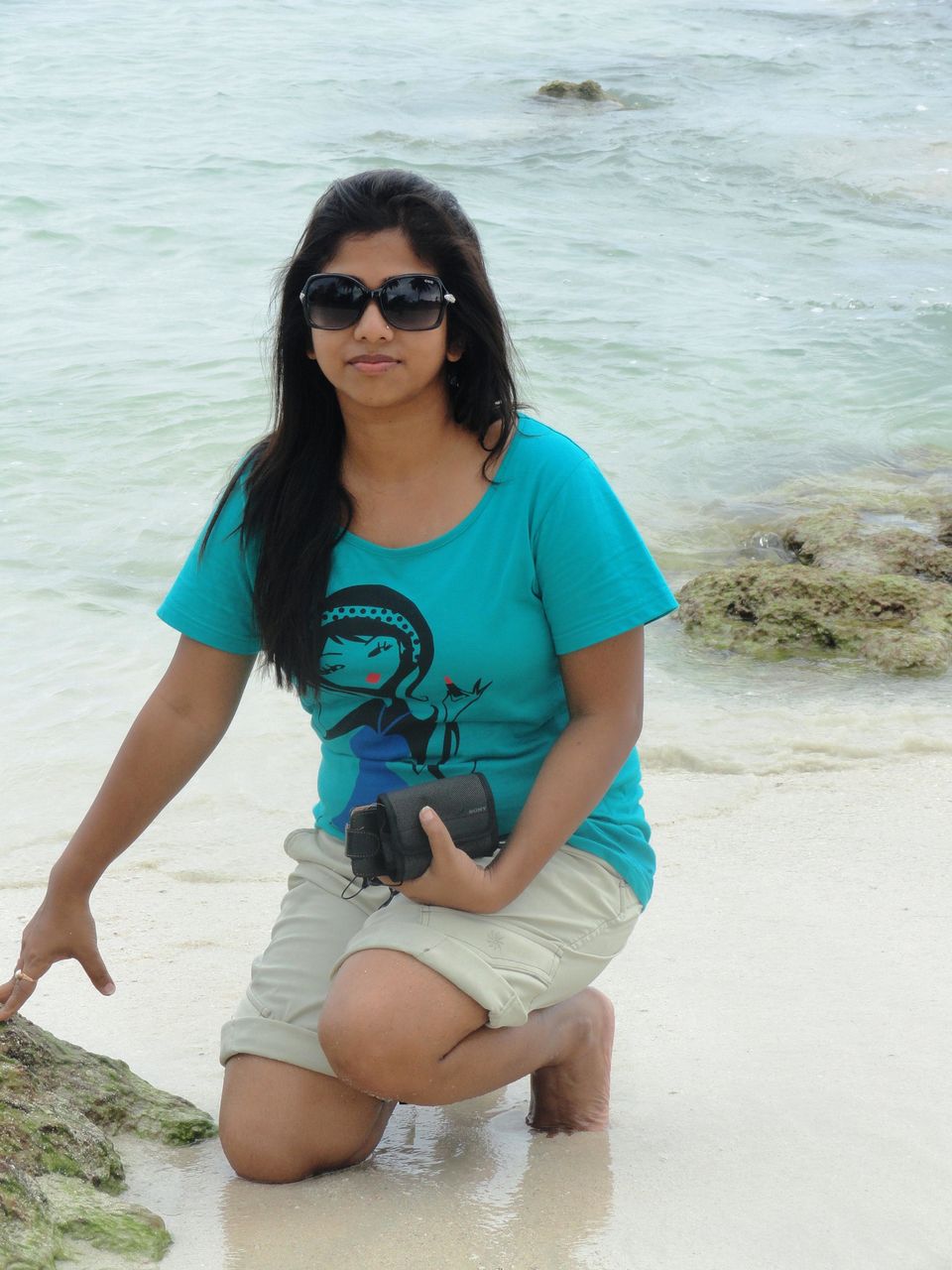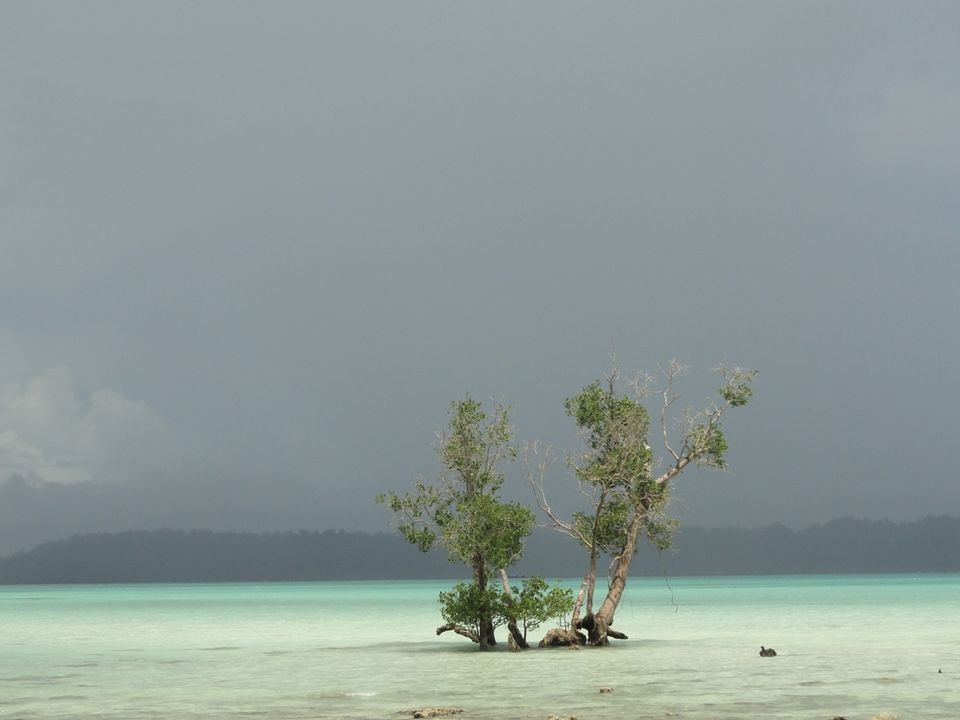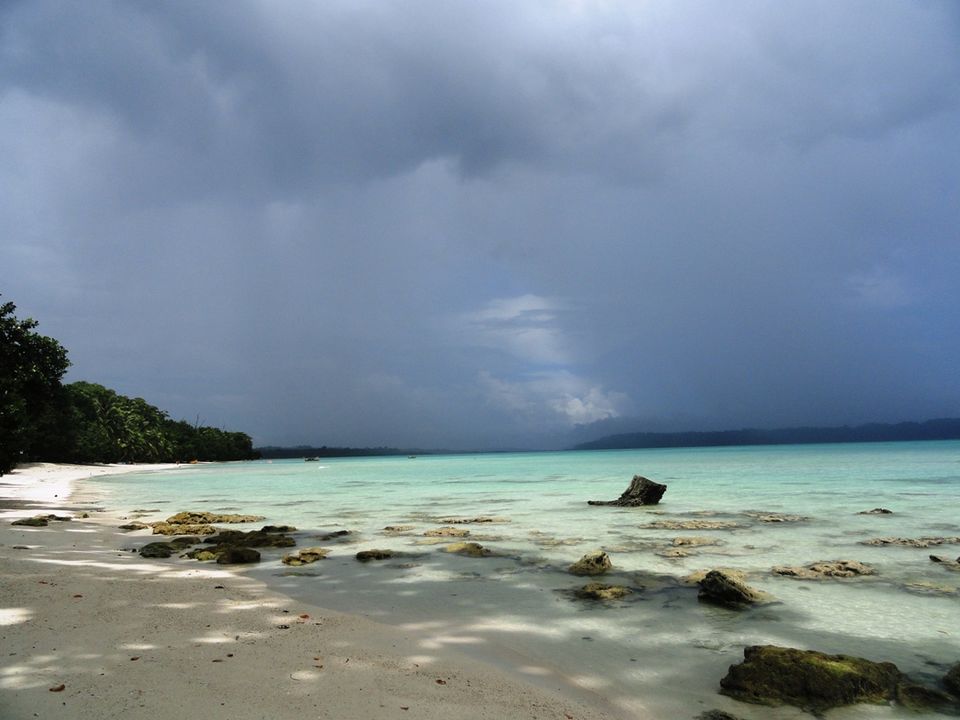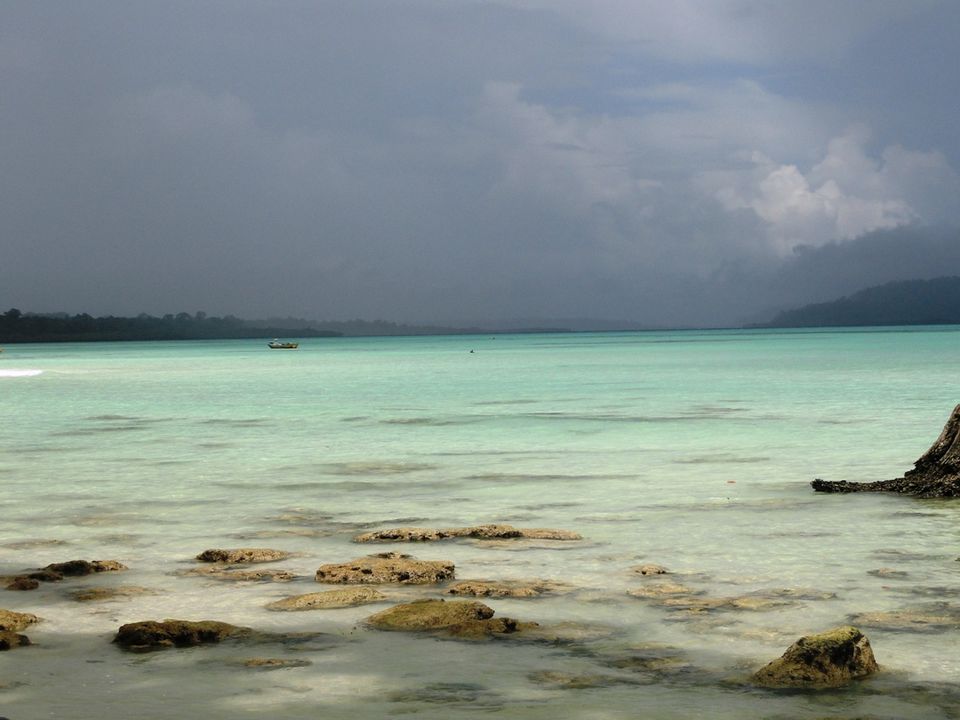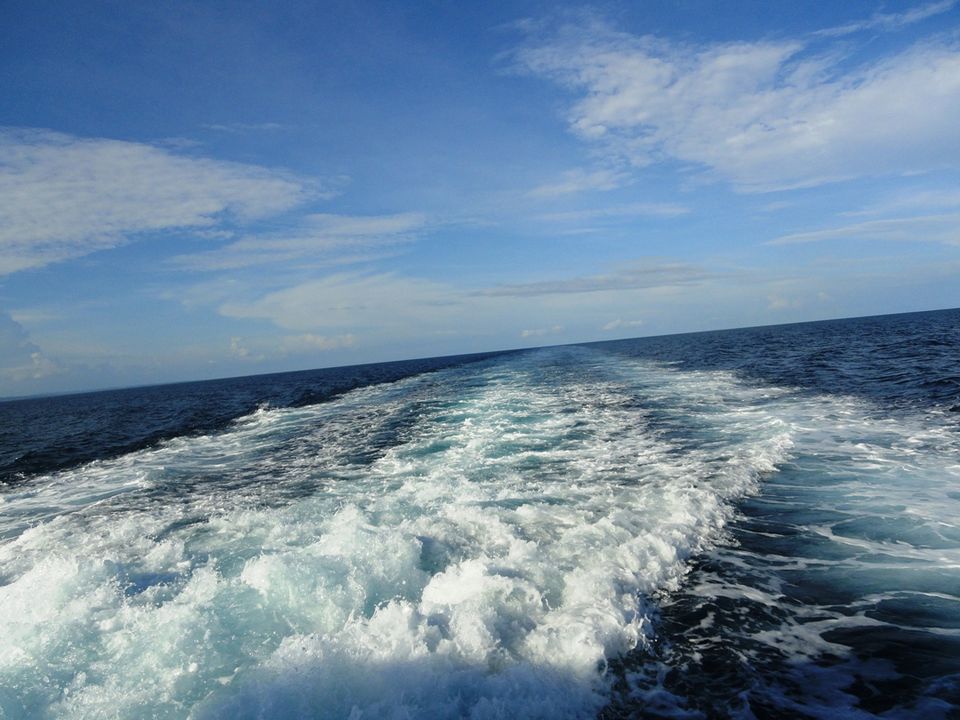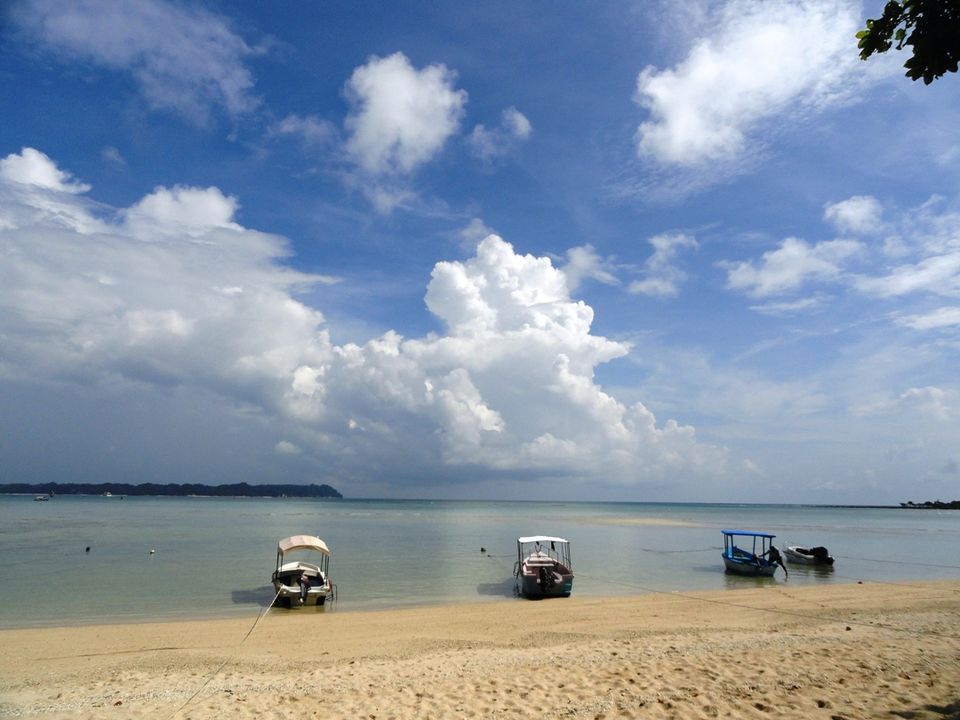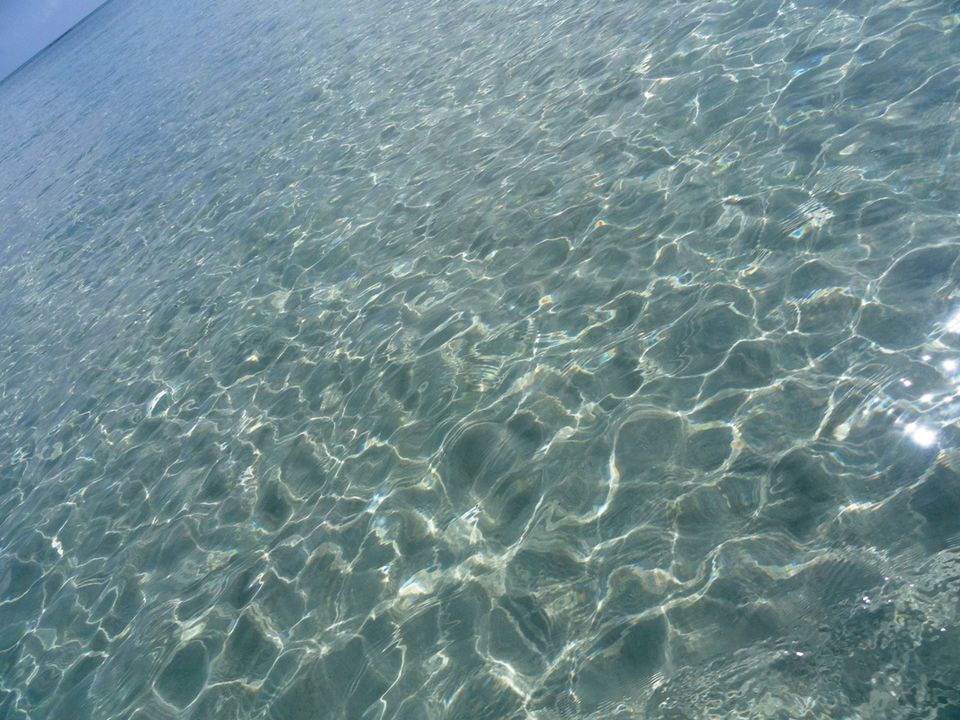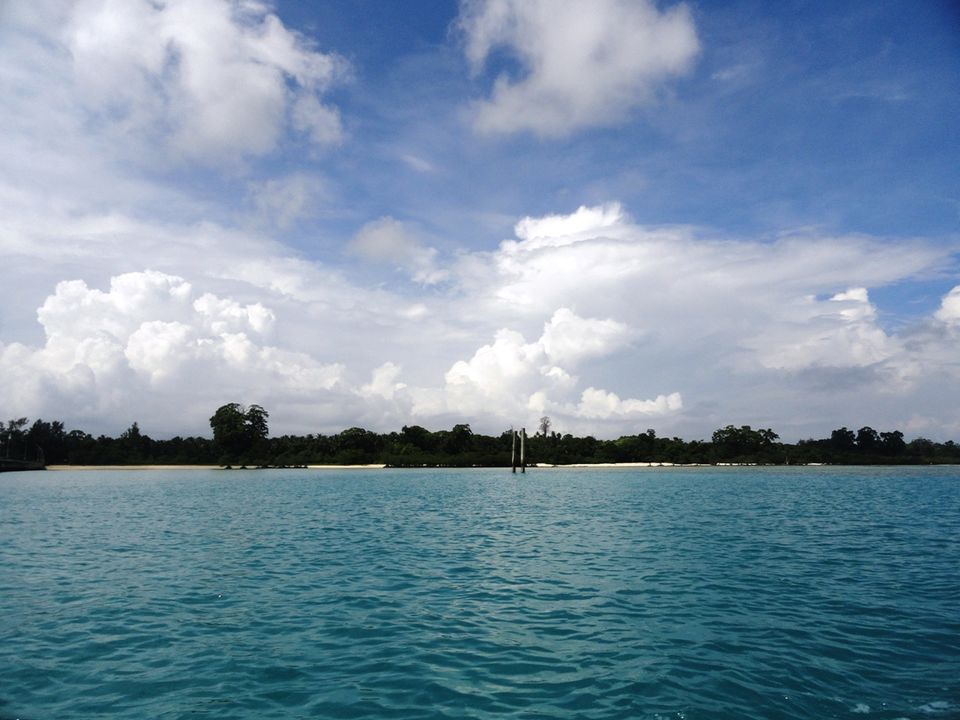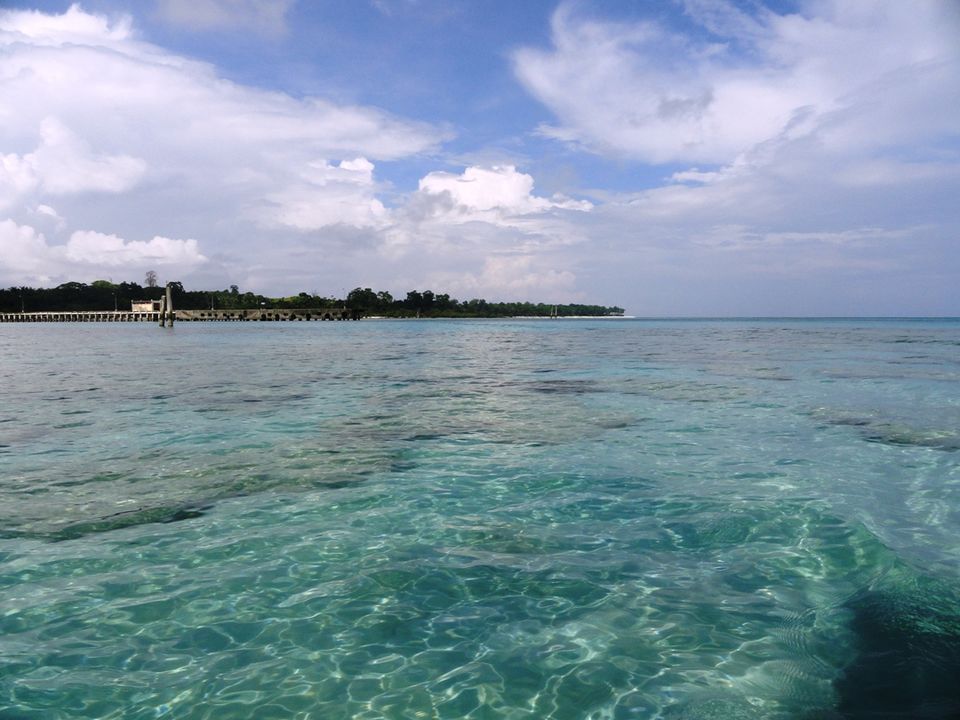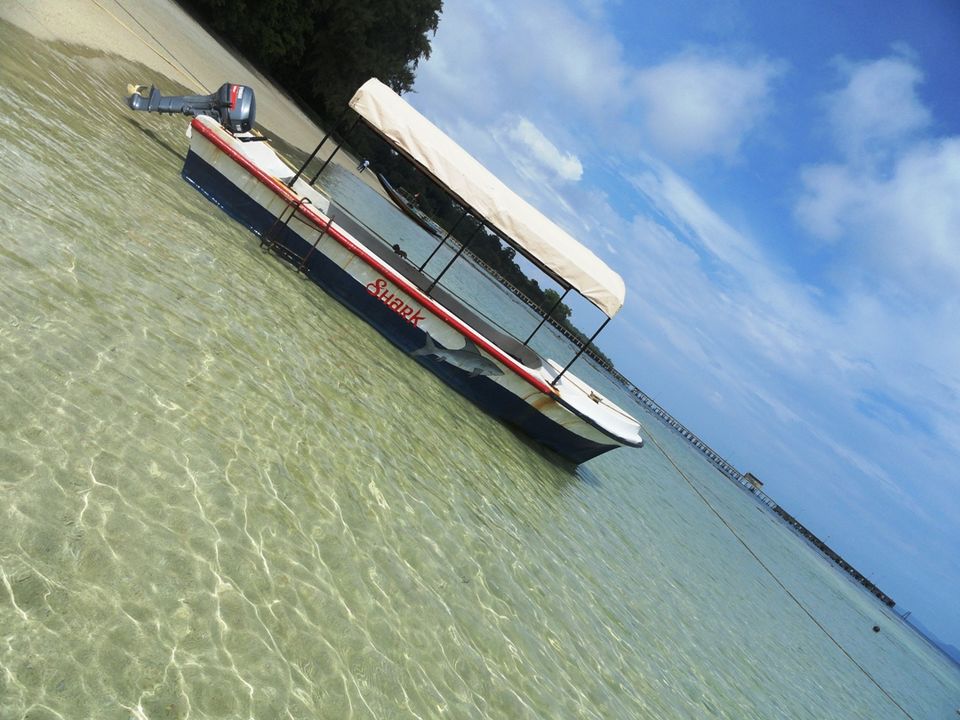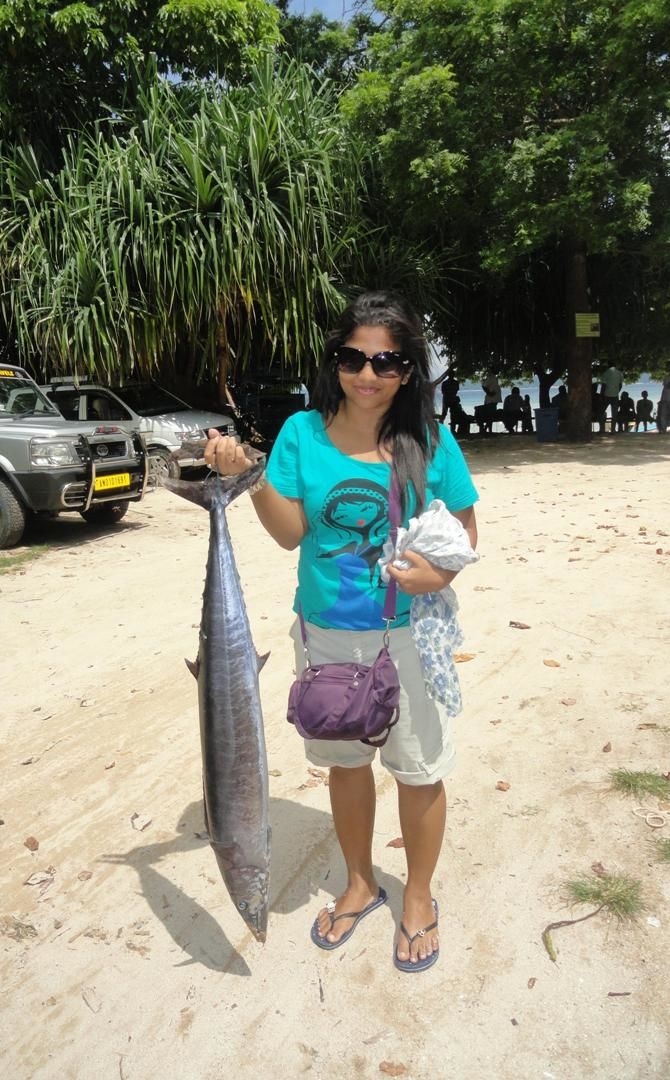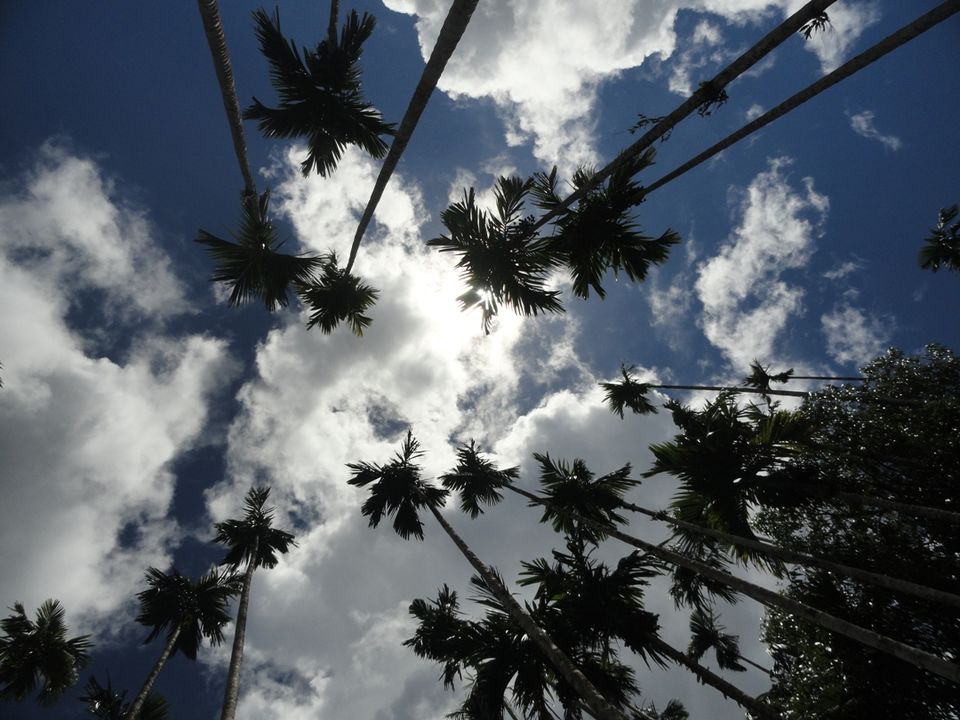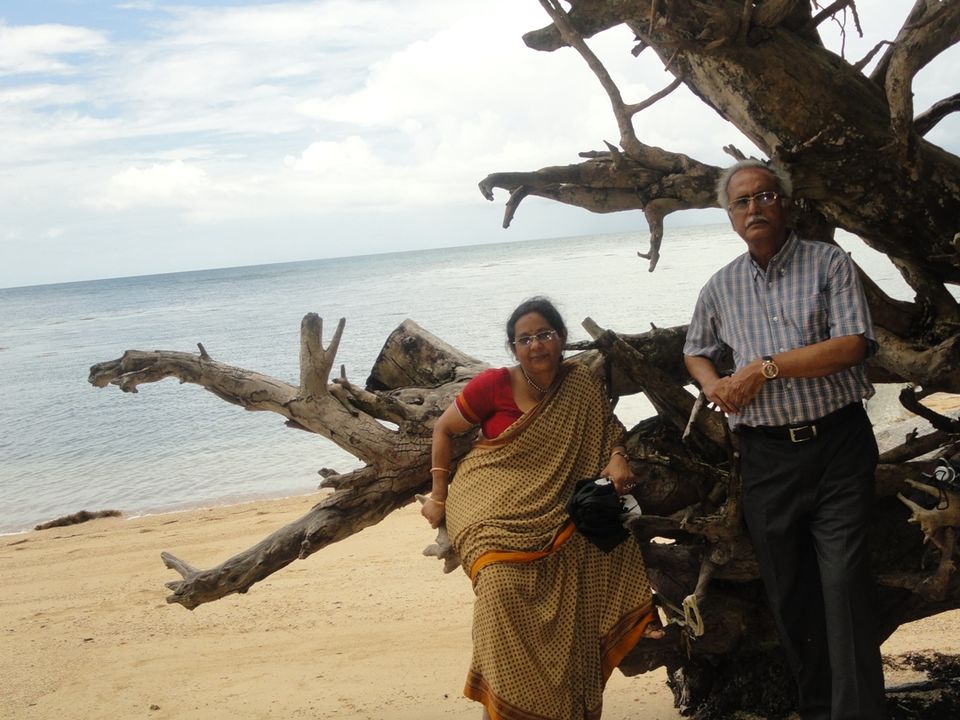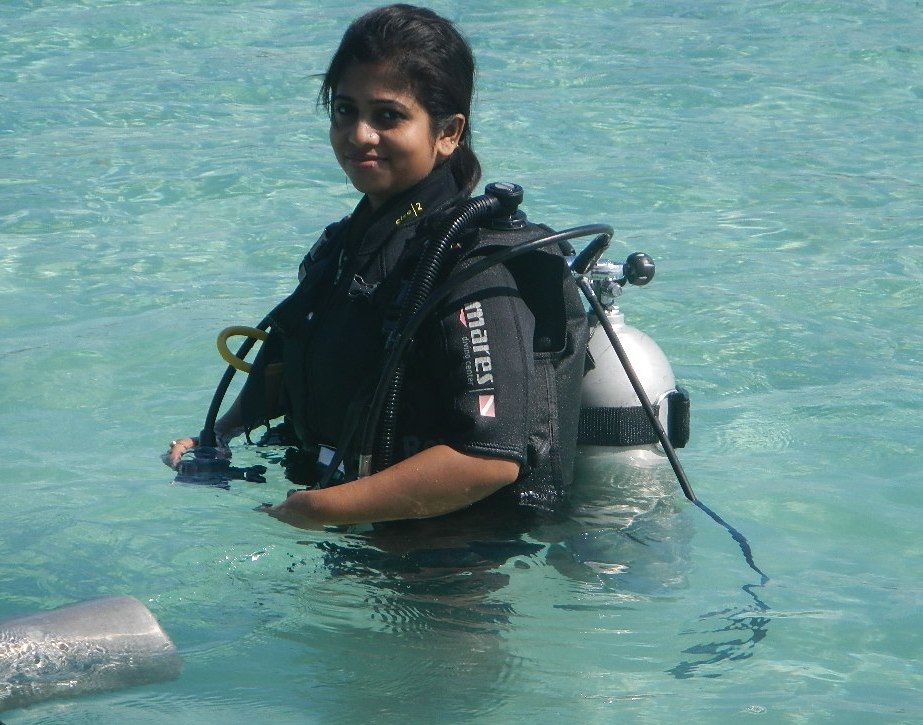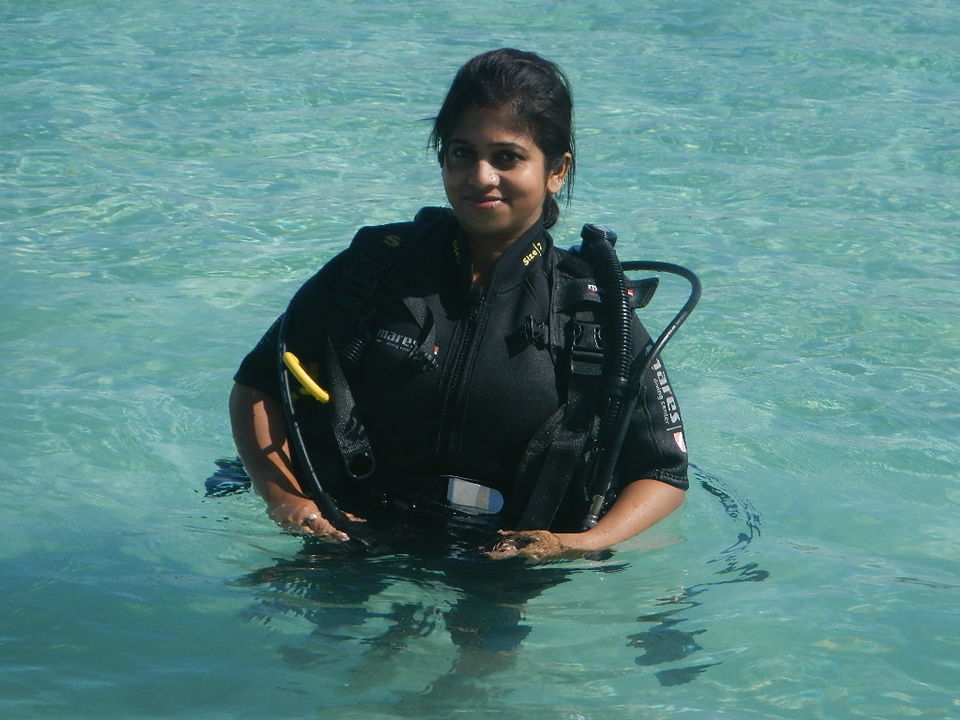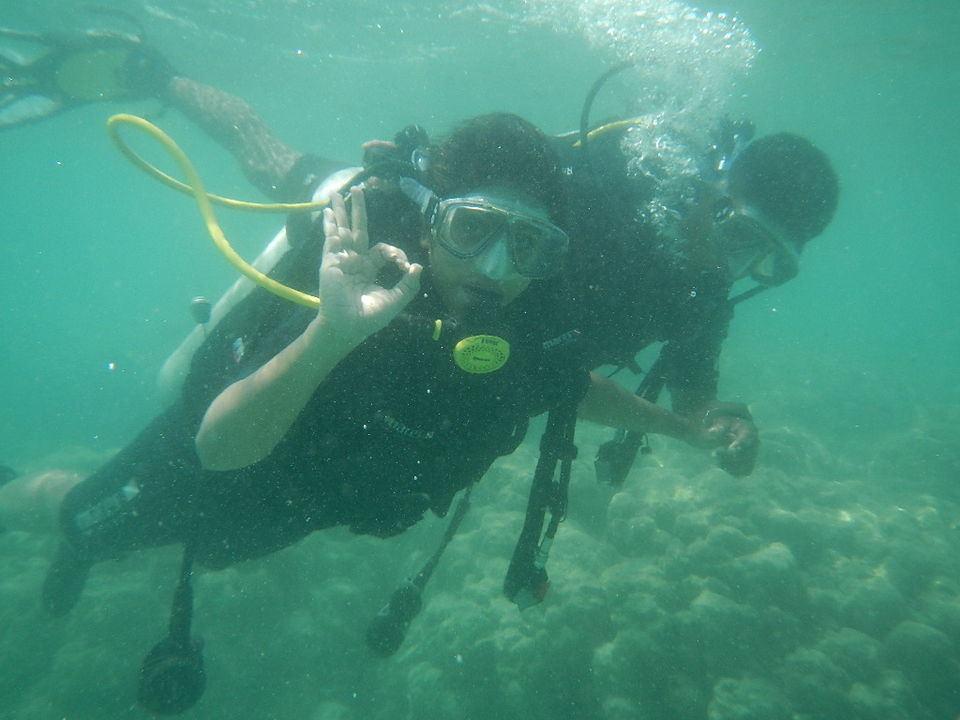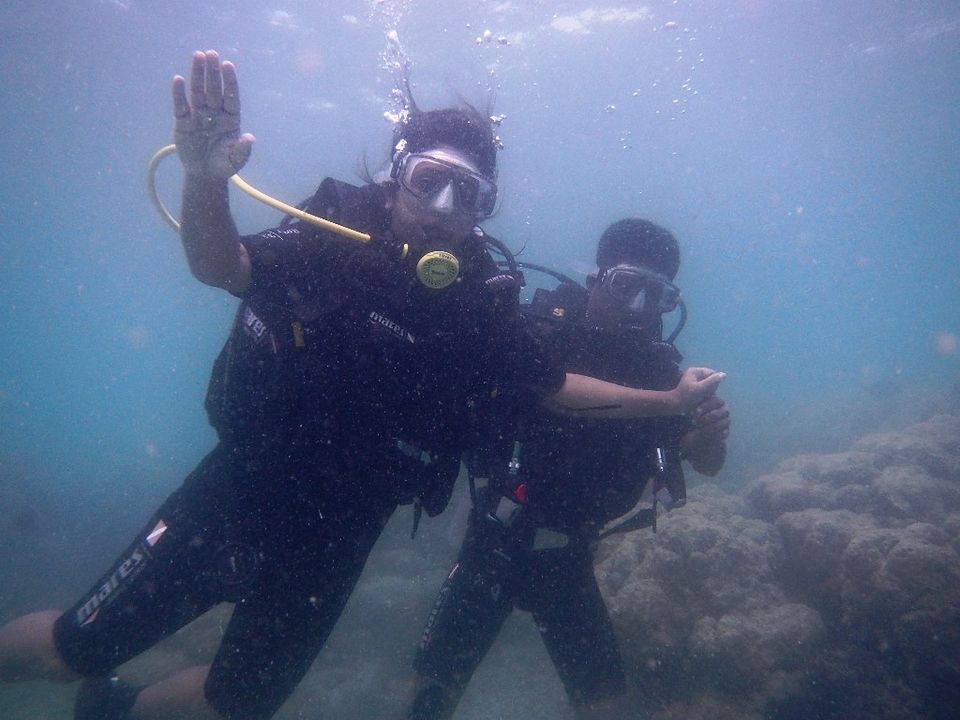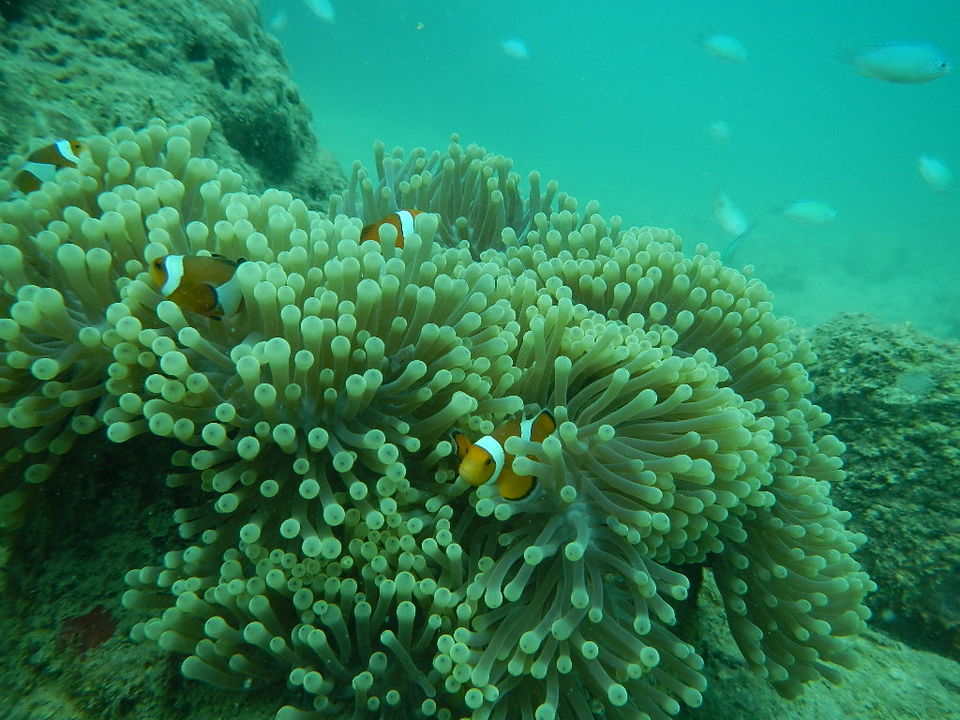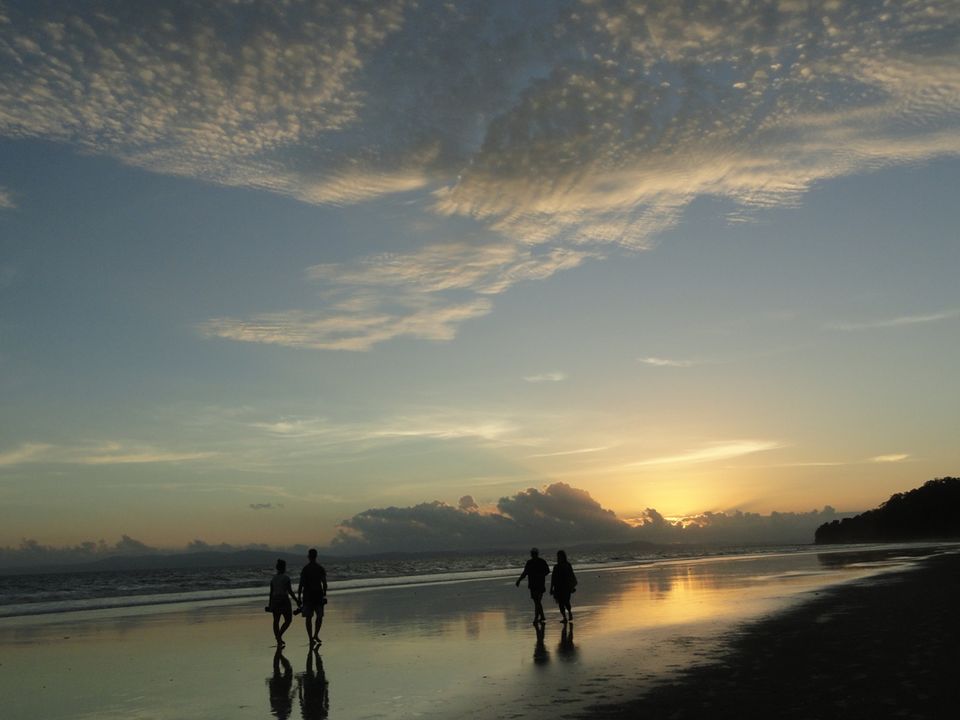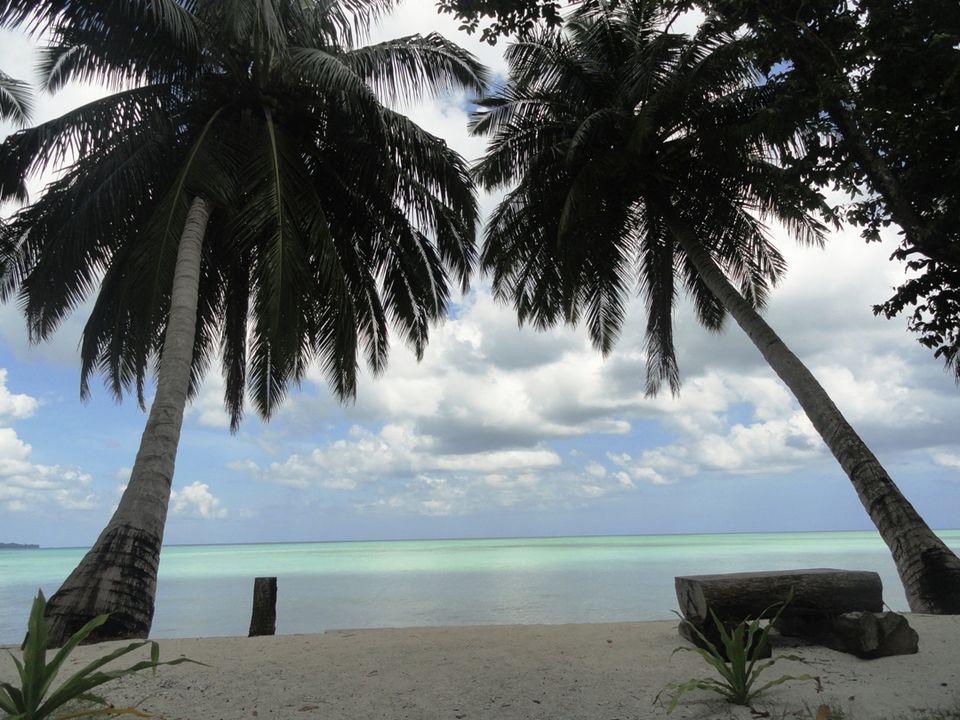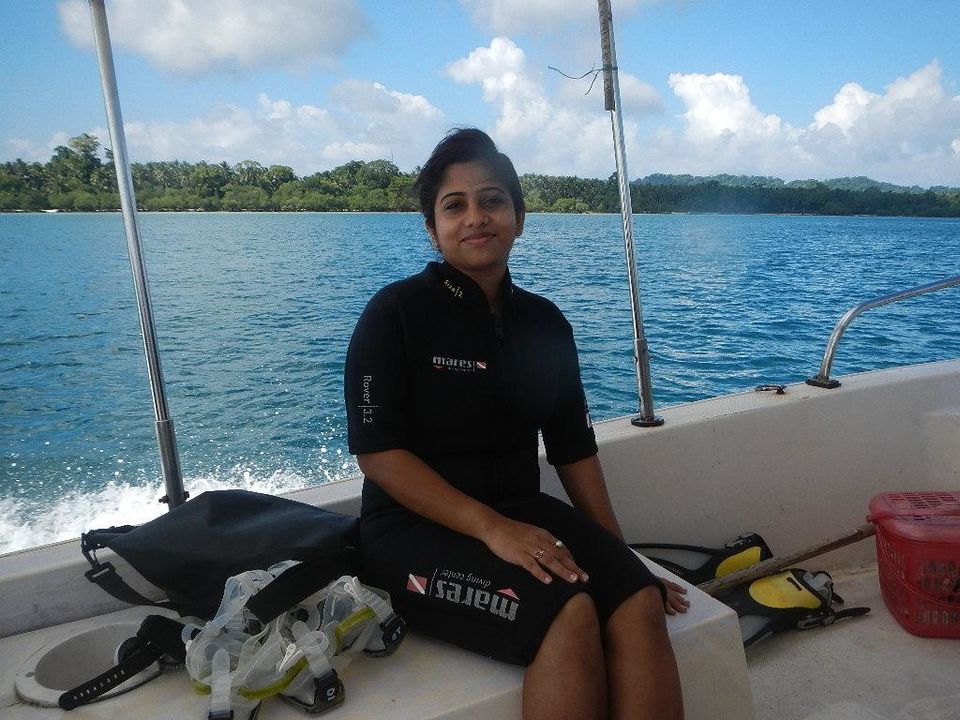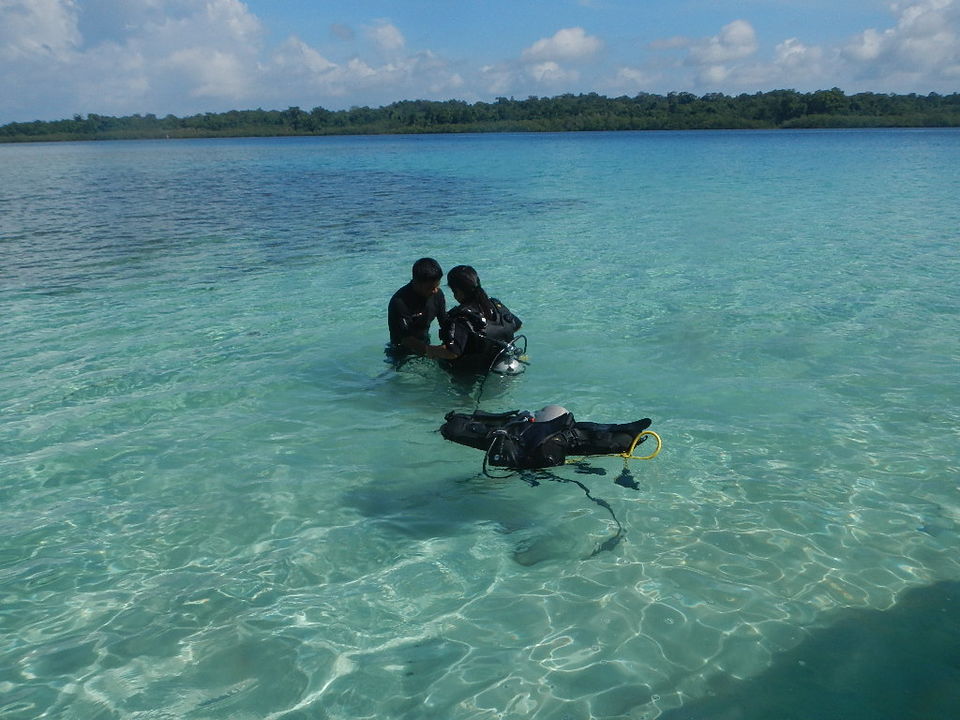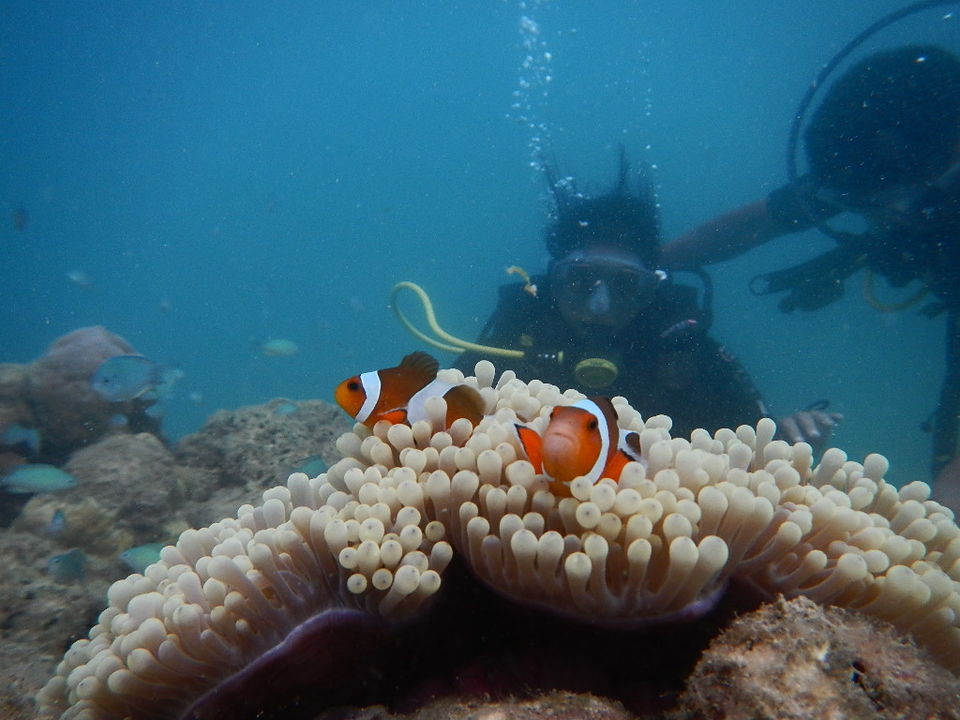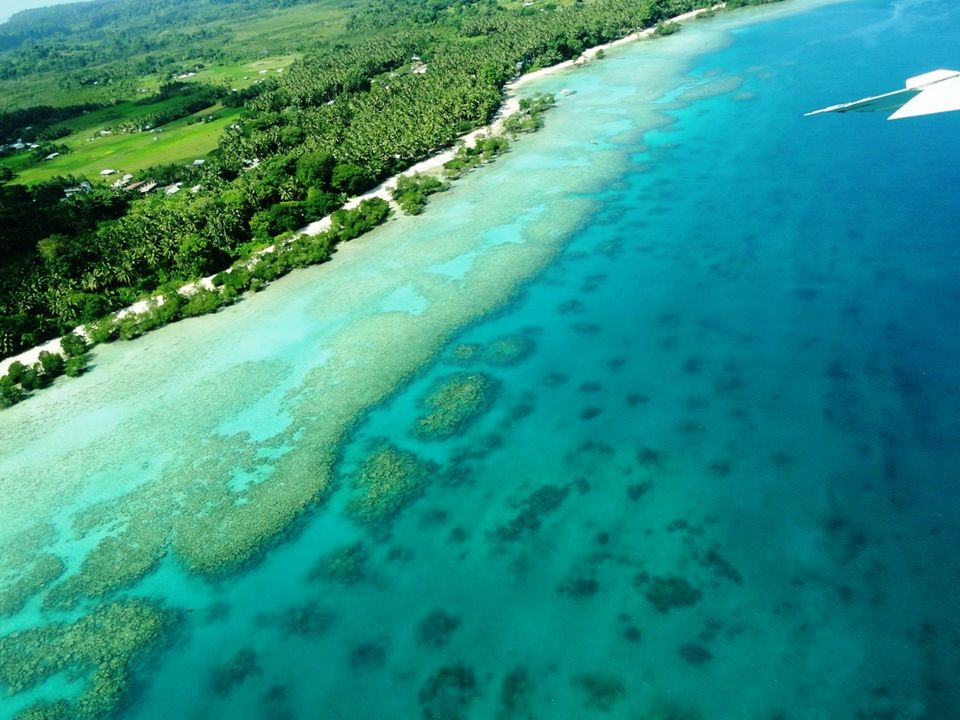 After spending a week in the Paradise Island I am on my way home, heading towards Veer Savarkar Airport (Port Blair) with a "boatload" of memories …….the turquoise blue sea and pristine white beaches of Andaman have bowled me over. This place is very real, pristine and pure – probably slid completely off the tourism map resulting in very few tourists. The beauty of these islands surpasses your expectation of an average Indian beach destination. This was my 2nd visit to Andaman and we have spent most of our time in the two most beautiful islands - Havelock and Neil.
In Port Blair, (The Capital City of Andaman) we visited the Cellular Jail and watched the Light and Sound Show. The Cellular Jail, also known as "Kala Pani", was a colonial prison used by the British to exile freedom fighters during the British rule in India. Such Monuments serve as a reminder of the sacrifices of our forefathers and the price of independence..."Lest we forget".
Andaman is the only place in India to have the commercial seaplane service. My parents and I didn't want to lose this chance. We flew in a seaplane from Port Blair to Havelock instead of taking a ferry across.
And the Cool Sea Plane Ride…….
The Cessna 208 Amphibian aircraft has a capacity of 9 passengers and offers large individual window seats. As the seaplane took off from the air strip at Port Blair the breathtaking mix of colors of the island paradise made the aerial view simply amazing. Landing in the sea strip near Havelock was the next best thing. As we disembarked the seaplane on to a floating pontoon placed on the water dome, a speed boat was ready, exclusively for us, to take us to the shore .This ride made my trip even more special.
TIPS: The luggage capacity for each passenger is 5 Kgs. So make sure you travel light and avoid carrying extra baggage.
Havelock Island:
If you want to spend your holiday in a paradise, chase an adventure, experience the thrills you have secretly desired then ……..HAVELOCK IS THE PLACE FOR YOU.
Havelock is a surreal tropical paradise with beautiful sandy beaches and lush green forest located in the Bay of Bengal.
Even though the Radhanagar Beach (Beach no. 7) on Havelock has been voted as the Best Beach of Asia by The Time Magazine in 2004 based on the quality of sand, sea-depth, and many more factors, Vijay Nagar beach (Beach No. 5) remains my personal favorite. The Govindnagar Beach (Beach no. 3) and Elephant beach deserves a visit as well.
Where to Stay:
Havelock's staying options range from chic resorts to camping sites on beaches (check whether the camping on the beach is open before you plan on visiting). Resorts in Havelock are mostly very expensive.
The Dolphin Resort (Government Accommodation) located in Vijaynagar Beach is a budget option occupying a near-divine location and is popular with holidaymakers. Most of this beach is lined by large mahua trees whose trunks grow along the ground for many feet before they begin to climb vertically. This beach is perfect for long walks along the sea. It is a place to forget your worries, put the past behind and revel in the present's beauty.
Things to Do:
The secret of this island lies hidden in its relaxed environment, the rich nature and unique lifestyle of local people. I went to Havelock to lie on the tranquil beach and look at the corals. The colour of water changes from a crystal blue to topaz green and leaves you speechless. The landscape looks like a water colour painting of blue water and white sands.
There are a lot of marine sports that one can indulge in or just relax at the beautiful beaches. This white sand beach offers tranquility, solitude and serenity.Due to the distance and inaccessibility, these waters are filled with fishes of all kinds and colors.The corals are untouched, and awaiting to be discovered by the curious divers.
There are a lot of diving clubs in Havelock who provide diving and snorkeling lessons.From the posters and directions given on the road you can either walk around and find a diving club yourself or ask your Resort for the details and they will guide you with a host of options.
Scuba diving,snorkeling,swimming,sun bathing,elephant safari and fishing are popular activities here.
For me it's hard to resist the temptation of any adventure sports and I decided to go for my first scuba diving experience with Ocean Tribe,a diving club located close to Vijaynagar Beach.
The Scuba Diving Experience:
After a brief training, I sliced into the blue and simply surrendered to the will of the waters.I drifted gently taking in the riot of colors that lurks underneath the unsuspecting surface. It is difficult to imagine the beauty of the underwater marine life from outside.I had the privilege to swim with a huge turtle and many colorful fishes like clownfish, angelfish and many more.From time to time I did not forget to pose and oblige the photographer who accompanied me. As I moved up towards the circle of light, I am a changed person.
This was my first Scuba diving experience and I fell in love!
Unlike any other adventure sports I found scuba diving to be the safest of all and it has a calming effect on you. It is very important to pick up the breathing techniques right to enjoy the experience.
Getting around
The best way to explore this gorgeous island is to hire a motorbike or a bicycle and roam around. You can also ask your resort to arrange for a vehicle.
This island is popular with foreign tourists and they stay here for 2-3 months at least to enjoy the beauty and the laid-back lifestyle of the place.
…..And then we met the locals
The close-knit warmth of small communities never fail to amaze me.We took an auto to the local market and met the cute little 3 year old daughter of the auto driver who accompanied her father to the market to get a haircut. She entertained us with the stories of her school and friends.
The island is mostly inhabited by Bengalis.After partition of India in 1947, these people immigrated to Havelock Islands from Bangladesh and the Government of India gave them acres of land in this Island to support their livelihood. Today the price of land in Havelock Island is very high and is in great demand as it is gaining popularity as a tourist spot offering the most exotic location for Resorts. Many of the locals have already sold their land to the Resort owners and some are waiting for the negotiation.
Even though we wanted to stay back in Havelock but we did not want to miss the opportunity of spending a day in the quintessential soul of Andaman-The picturesque Neil Island.So after spending 5 days in Havelock we took a ferry to Neil. (Please refer to the itinerary section for the details of Neil Island).
…time to say good bye…Andaman I will come again
Strangely the flavour of both these islands(Havelock and Neil) are radically different as they portray diverse definitions of bliss. Havelock throbs with vibrant tourist activities and Neil is a return to meditative side. Like fraternal twins they coexist in complete harmony separated yet connected by the age old ocean lapping gently against their beautiful shores .
This vacation with its fair share of leisure and adventures turned out to be a very relaxing, memorable and fulfilling one not only for me but also for my parents . And a big thanks to our friend Emulus for his guidance as it helped us plan this trip.
How To Reach :
The Andaman Islands are a group islands in the Bay of Bengal and Port Blair, the Capital of Andaman is connected to the mainland in the following ways:
By Sea -Regular passenger Ships are available from Kolkata, Chennai and Vishakhapatnam
By Air-Flight from Kolkata ,Chennai and Delhi
Connectivity from Port Blair to Havelock and Neil Island
By Speed Boat (Port Blair to Neil and Havelock)
By MV.Makruzz( Port Blair to Havelock)
By Sea Plane(Port Blair to Havelock)
NOTE: For some machinery replacement issues, the sea plane service was suspended for sometime in March 2014.
Best Time to Visit
Other Islands to Visit:
Jolly Buoy (November to April)
Baratang Island
Ross Island
What to Eat:
Delicious sea food which includes Prawns and local Red Snapper
Wild Orchid(Havelock) offers great food
Must Do:
Sea Plane Ride
Scuba Diving in Havelock
Visit Cellular Jail in Port Blair and watch the Light and Sound show
Contact Details:
SEA PLANE SERVICE
ANIDCO 03192244312 ; Days-Monday to Saturday; Fare-Rs 4,100;Time taken - 20 mins ;andamanseaplane@gmail.com
Scuba Diving :
OCEAN TRIBE
Website: http://ocean-tribe.com/
Email : ocean.tribe.scuba@gmail.com
1 dive costs around Rs 4,500 and For 2 dives the cost is Rs 5,500 (approx.)
Port Blair is the capital of the Andaman and Nicobar Islands. It lies on the east coast of South Andaman Island and is the main entry point to the islands. Port Blair is the headquarters for the Indian district of South Andaman. Port Blair is also famous for the historic Cellular Jail and other small islands which were once home to British colonists. Top Things to See: 1. Cellular Jail 2. Rajiv Gandhi Water Sports Complex 3. Archaeological Museum 4. Chatham Saw Mill 5. Wandoor Beach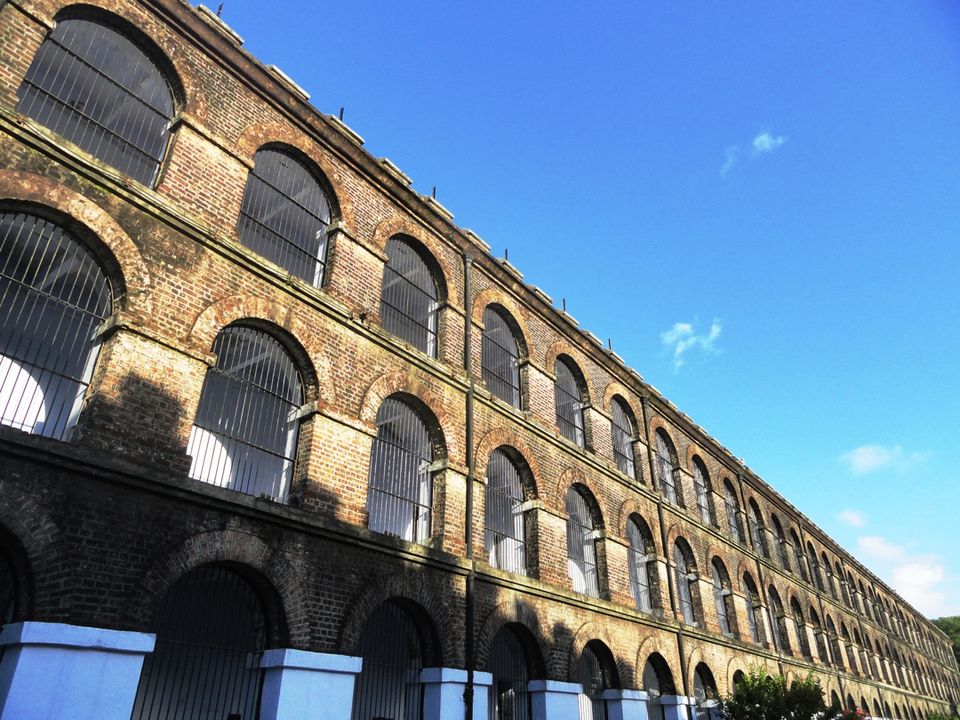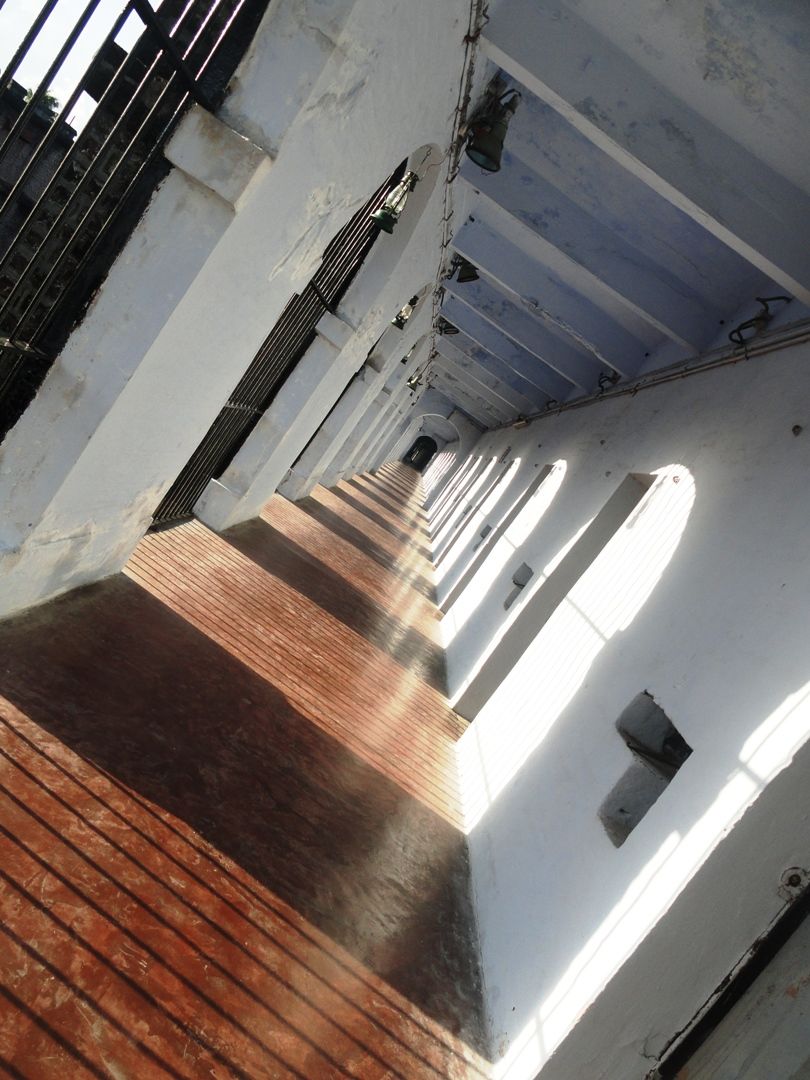 Havelock Island, with an area of 113.93 km2, is the largest of the islands and is situated Havelock is situated 57 km North East of Capital City Port Blair.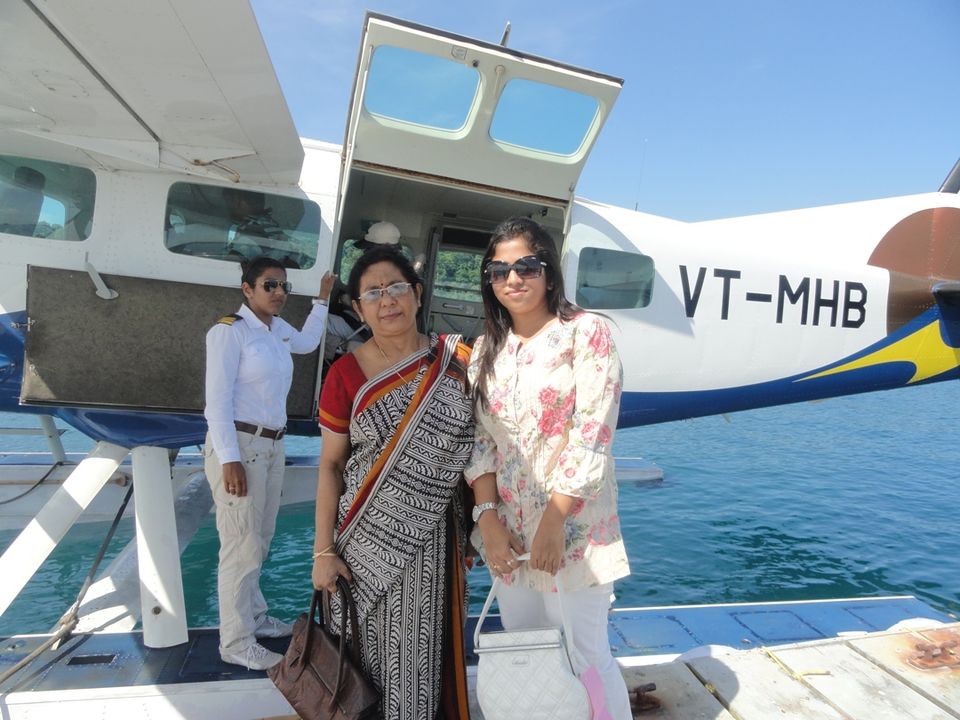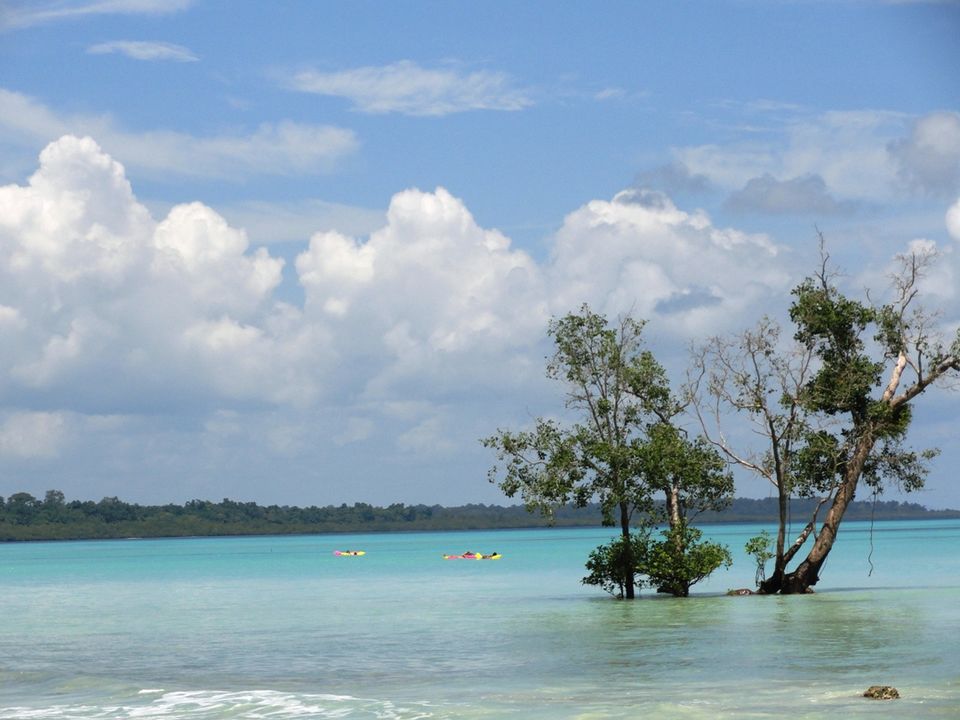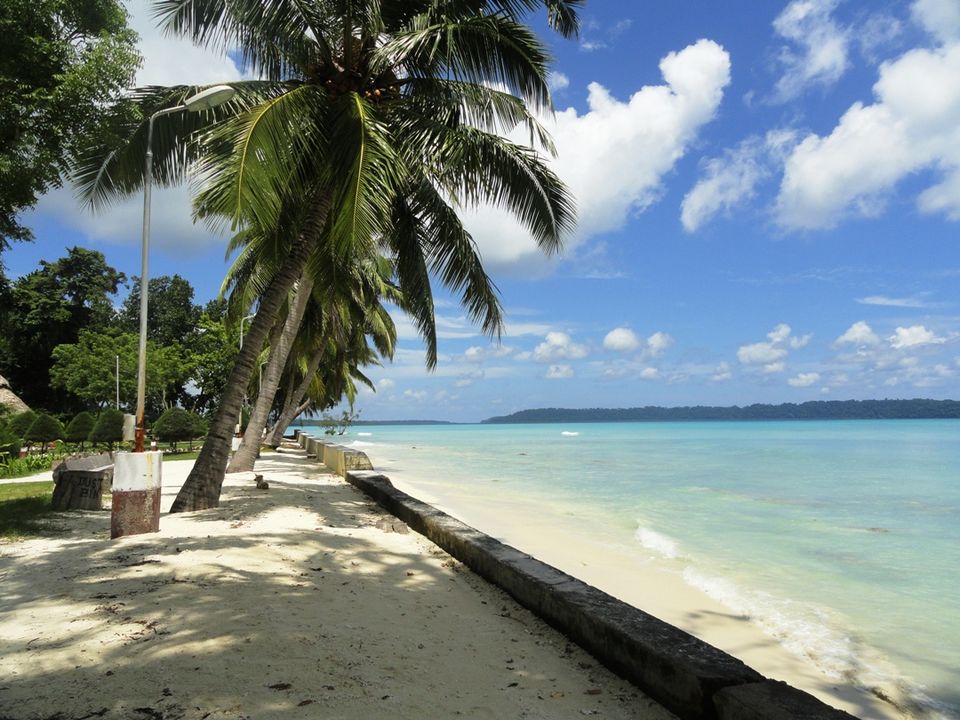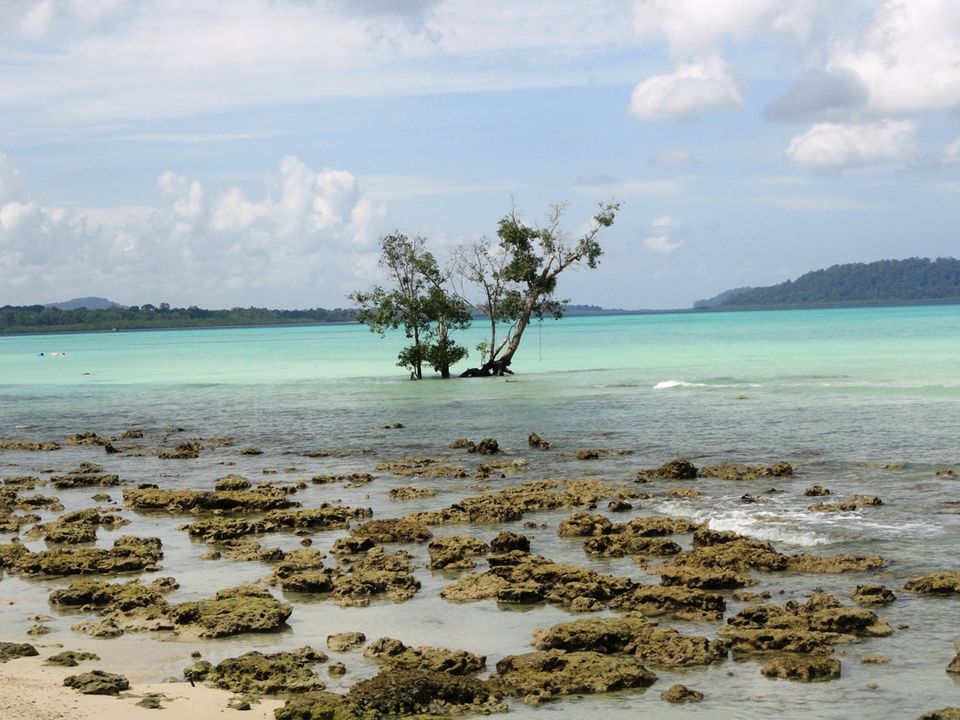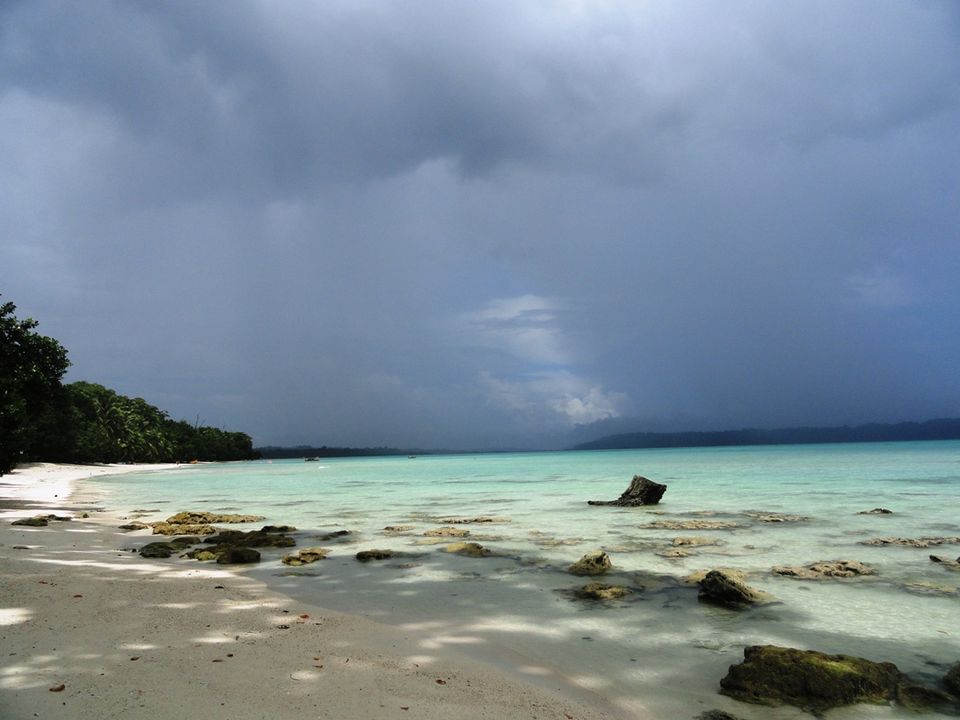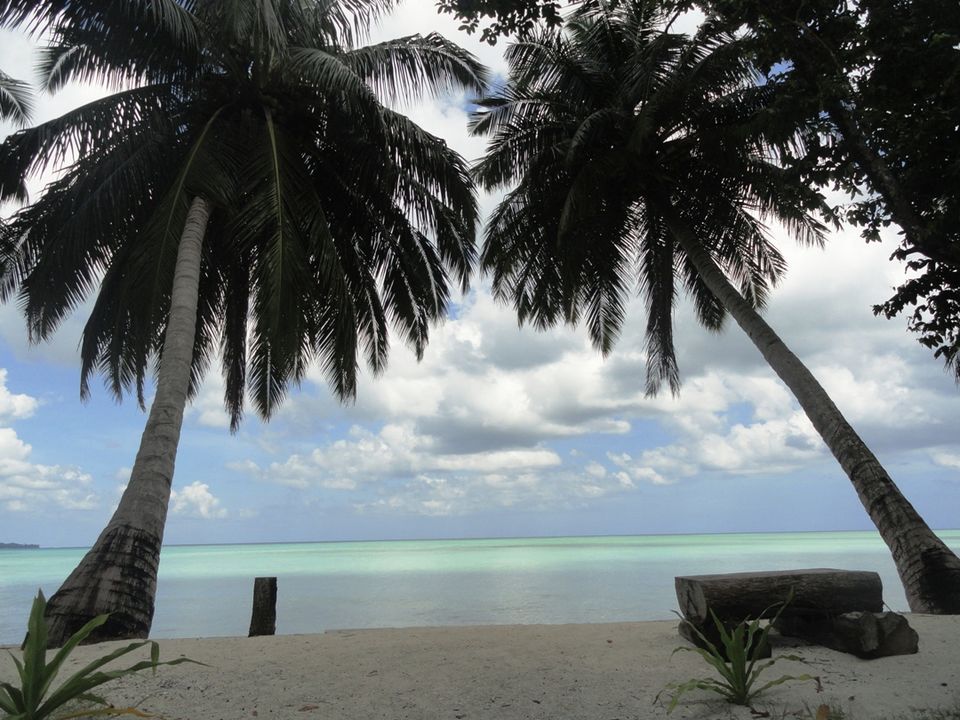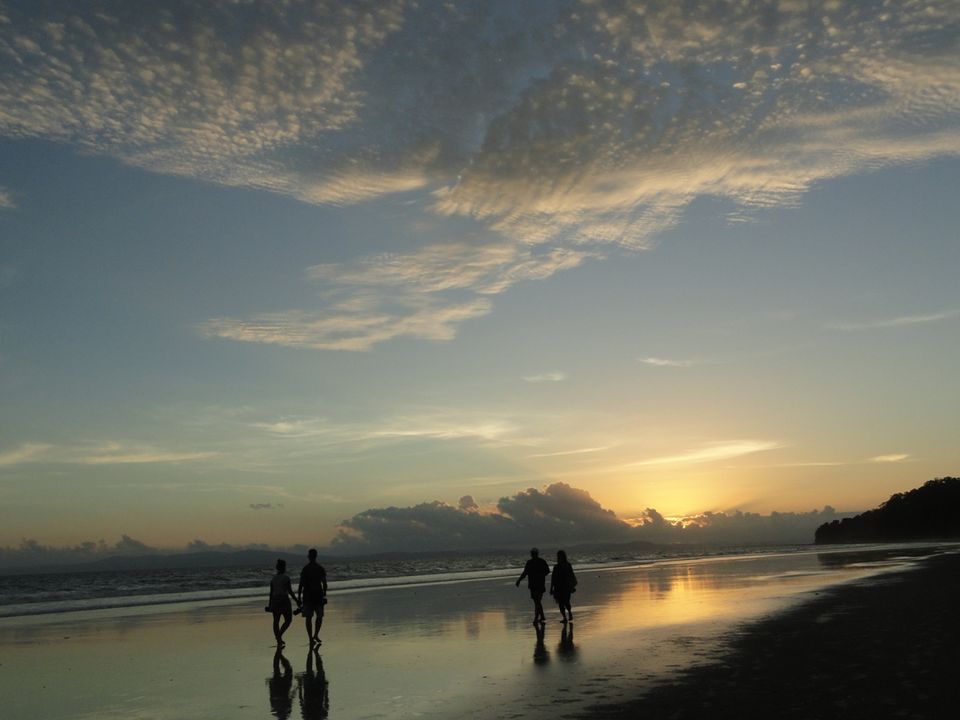 The island is located 40 km north-east of Port Blair. It occupies an area of 18.9 square km .The population of the island is 4000 (approx) . Agriculture is the primary occupation of the villagers. Surrounded by crystal clear blue water this island has some picturesque beaches like the white sand beach and crystal clear blue water of Laxmanpur and the Sitapur beach is ideal for swimming. There is a lone jetty at Bharatpur, which serves as the only entry–exit point of the island. We enjoyed a glass bottom boat ride and enjoyed watching the corals. Scuba Diving snorkeling activities are also popular here .