The pristine archipelago of Andaman and Nicobar is a haven for nature and adventure enthusiasts like me. The islands feature stunning white sand beaches, azure sea, and lush breathtaking topography. I had been planning this trip for a long time. Finally, my stars aligned and I embarked on a week long journey to the paradisaical island. I couldn't wait to try out all of the amazing adventure activities offered by Andaman tourism. Adventure activities such as snorkeling, sea walking, trekking and scuba diving are some of the best things to do in Andaman. When I was browsing through the different Andaman tour packages, I made sure I chose the one that offers ample time to indulge in the adventure activities.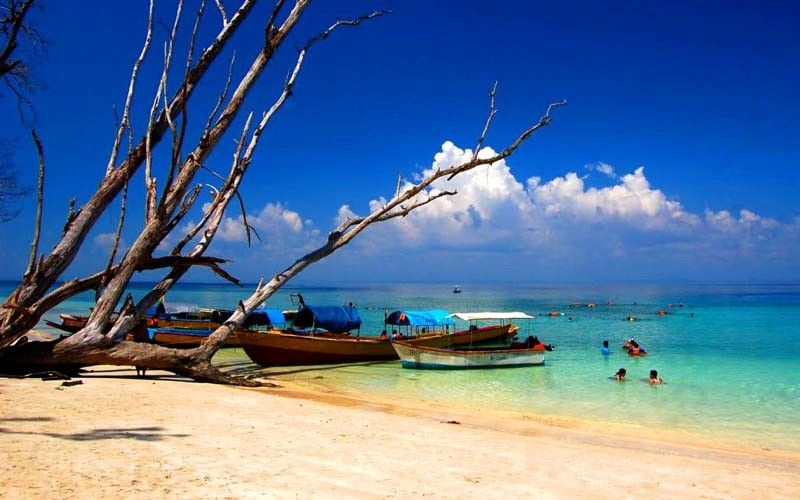 Elephant beach is just a 20-minute boat ride away from the Havelock Island. As soon as I reached elephant beach, I proceeded for my guided trek to into the beautiful tropical jungle that adorns the island. It is always advisable to choose a guided trek as one could easily get lost in the dense jungle. My trek was around two hours long, but the timing might vary a little bit according to your pace. My elephant beach trek included a guided tour through the tropical forests and the mangrove forests in the marsh area. I began the trek at 8 am, and the temperature was just right for a trek. The sunlight filtered mildly through the lush canopy of trees. I thoroughly enjoyed walking through the narrow mud pathways, while I marveled at the lush greenery all around me. While underwater activities are fun, the real beauty of the island can only be experienced through such exploration treks.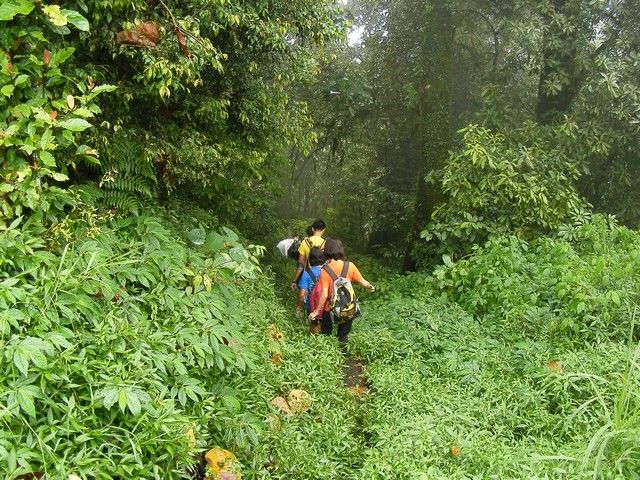 After trekking for around thirty minutes, I had already reached the top of the hill. I was surprised when the guide announced that we had reached the summit. The elephant beach trek was definitely one of the easiest treks I have experienced. Even the most sluggish person can complete this trek without breaking a sweat. When I peered through the trees, I was completely blown away by the stunning panorama of elephant beach from the hill. I could see the vast expanse of the crystal blue ocean for miles around. The pristine elephant beach gleamed at the bottom in the sunlight. And the pure ocean breeze at the top of the hill was unlike anything that I have ever experienced. Once I feasted on the stunning scenery to my heart's content, we began the descent to the beach.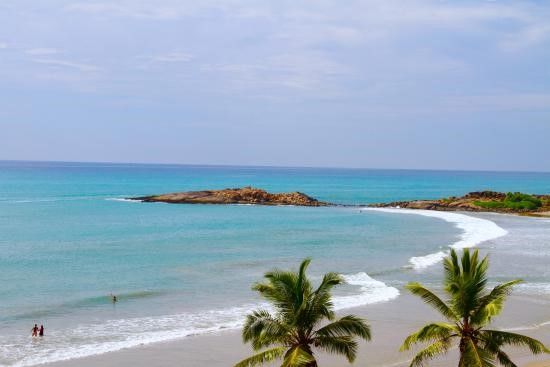 I chose Elephant beach for my trek as it is considered one of the most beautiful beaches in Andaman. The Elephant beach is a hotspot for water activities snorkeling, sea-walking, scuba diving as the sea around the beach is teeming with colourful marine life. Besides the underwater activities, the beach features beautiful hills adorned with velvety jungle. Even if you are not a trekking enthusiast, you will be tempted to explore the untouched beauty of these tropical hills.