We planned out a wonderful group tour to Port Blair, the capital of Andaman by booking Exploring Andaman. The trip includes visit to Port Blair itself, Havelock and Neil Islands. First we reach Port Blair surrounded by the greener and fresher scent.
On reaching the hotel, we met with our manager, who provides us with relaxing check-in and pleasant welcome. After taking some relaxation, we move towards muddy and rocky Corbyn's Cove Beach where we enjoy awesome water sports activities.
Corbyn's Cove Beach and other Places in Port Blair
There are small restaurants and some hawkers selling various products such as toys, chair, etc. in close proximity to the beach. It was really the nice evening with long peaceful walk along the beach, amidst tall coconut trees. Later than, we went to an aquarium and museum, and then move to Havelock Islands.
We first visited Marina Park and aquarium where we saw wide species of sea creatures and exceptional group of marine life. The underwater kingdom was really awesome. Later on, we headed to the Anthropological Museum offering various exciting displays regarding Andaman & Nicobar Island's tribes.
Here, we discover the wide range of artifacts used by these tribes such as hunting equipment, cooking utensils, and housing models. We purchased some popular items as memento of the trip from government run souvenir shops connected to this famous museum.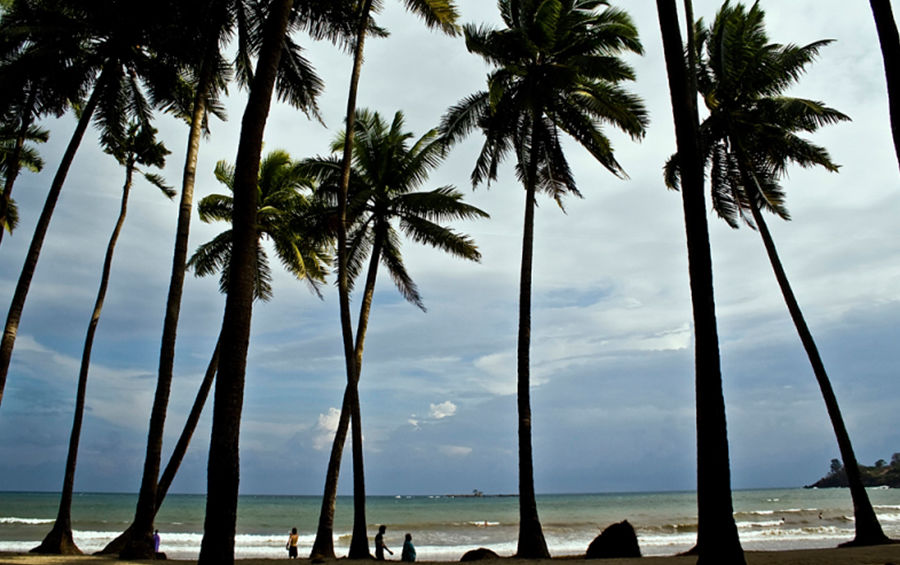 Havelock Islands
It takes around 2 hours to reach Havelock Islands and the journey was quite interesting and exciting. The island was a blend of lush green farmlands, golden white sandy beaches and hilly forestations. Here, we stay at the very famous Silver Sand beach resort having a private beach.
The surrounded environment offers the long lasting tranquility with beautifully designed rooms opening to the scenic sea aroma blowing on the breeze and white sands providing a unique way to clear waters with unlimited stunning shades of blue. In the evening, we head to barefoot scuba diving centre to enjoy the everlasting scuba diving experience.
It was really the incredible experience as we did it for the first time in our life. I had no knowledge of scuba diving, thanks to professional guide who provides the best training explaining about the diving procedure and enjoy the diving with full comfort and enjoyment.
Elephanta Beach
Elephanta Beach is a perfect spot to enjoy the scuba diving. We went there by a motor boat. We got to see a breathtaking beach with a huge crowd of people enjoying various water sports activities with their loved ones. The scuba diving guides provide us the safety diving gear and taught various important tips to have safe scuba diving experience while discovering the awesome underwater marine life. We went deeper with time-to-time guidance of expert on useful gestures to make and things to avoid. After having amazing diving experience, we got back to our room.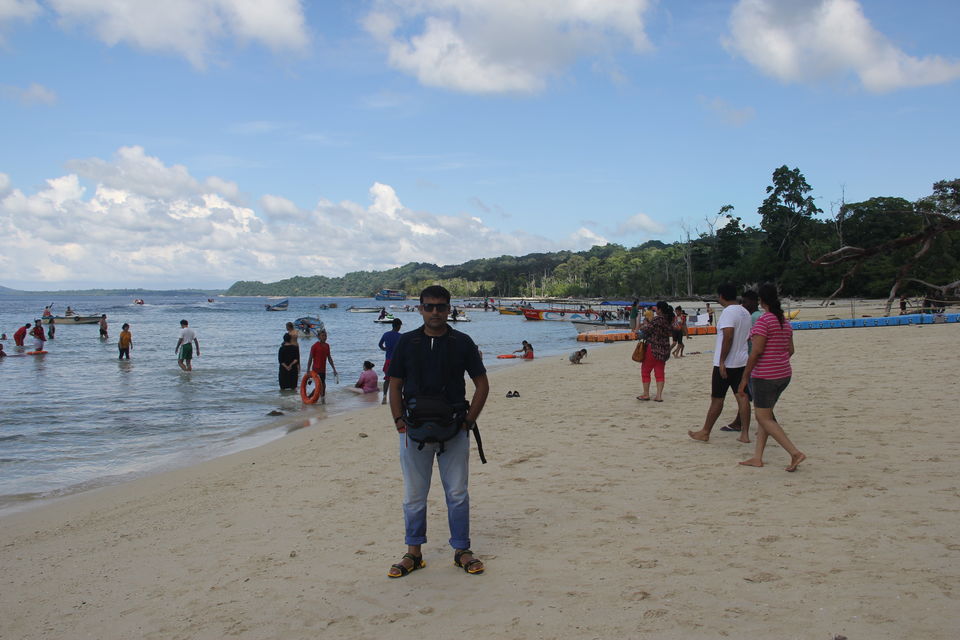 Kalapathar Beach
Next day, we headed to Kalapathar Beach about 20 minutes of distance from resort. A beach got this title from surrounding village called Kalapathar village and black rocks that beautify the seashore. The silken silver sands, extreme tranquility, and pure loveliness made this beach a perfect spot to have some relaxation.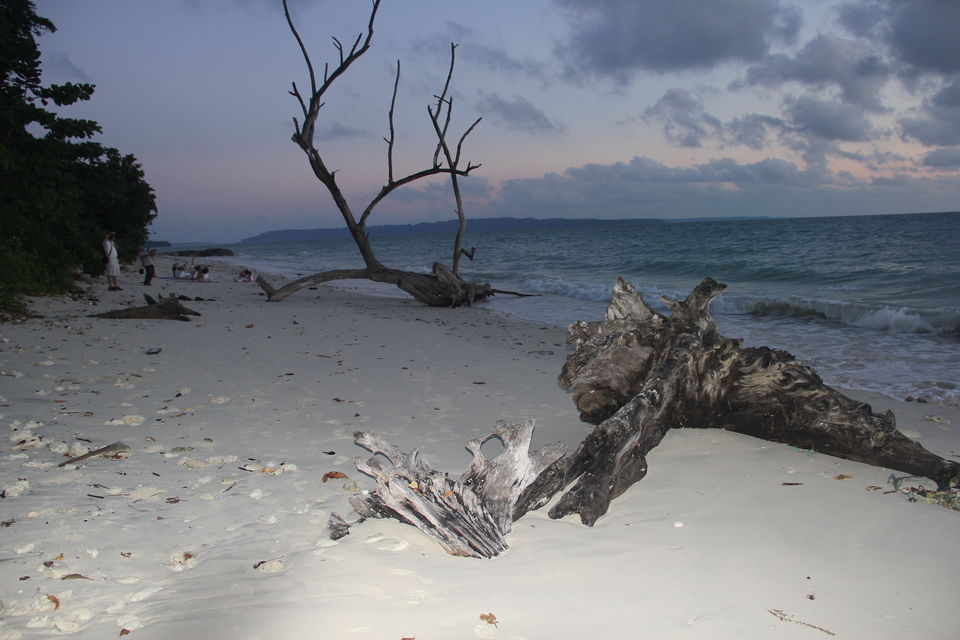 Radhanagar Beach
Next we headed towards Radhanagar Beach one of the Top Beaches of Andaman Islands. Turquoise blue waters, white sand, and amazing peace makes this beach highly popular. We all friends have a lovely time on the beach while enjoying the serene walk, basking, and a small photoshoot session. Then we left to the Jetty.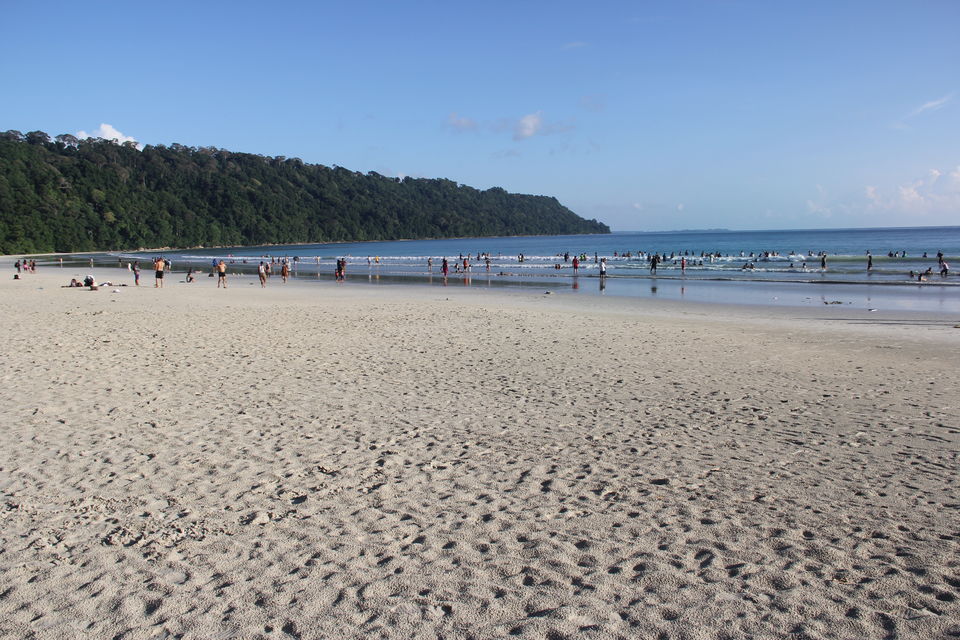 Neil Island
This well-known island was just about an hour from Havelock by the inter-island ferry. We enjoy the picturesque view of crystal clear, cleaner, and stunning blue water. It is really the wonderful experience to explore the Neil Island and its popular sightseeing offering great tranquility and delighting escape from hectic schedule.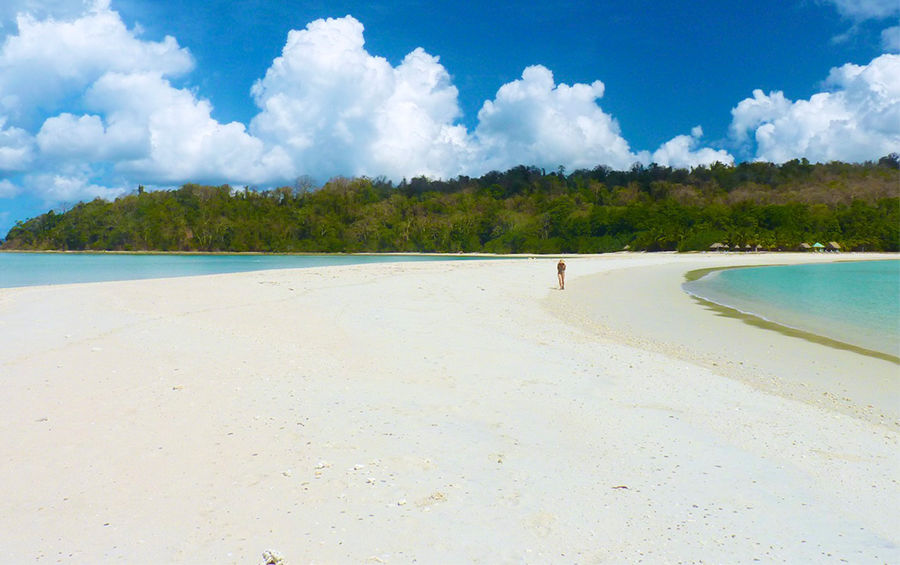 Laskhmanpur Beach
Famous for the triangular spot, the Laskhmanpur Beach is also known as the 'sunset point'. It is a scenic beach with so many travelers taking the memorable snaps, observing surreal sunset and acts as paparazzi's attempting to get a look of a celebrity. Sunset view just leaves us totally mesmerized. Then we came back to our room and enjoy the scrumptious meals with some wine. In the next morning, we went to Bharatpur Beach and partake in numerous water sports activities such as snorkeling, jet-skiing, and more. The beach is a perfect destination for scuba divers and other water sports enthusiasts. After taking some relaxation, we leave for Port Blair and from there to our final destination i.e. our hometown.
After enjoying the awe-inspiring trip, I must say Andaman Tour is one of the best trips of my life forever.
To be continued click here...