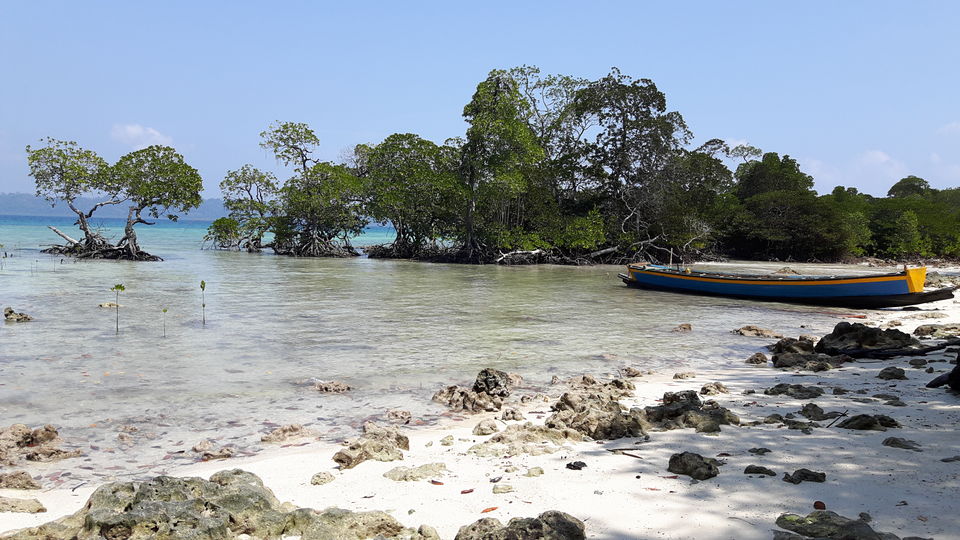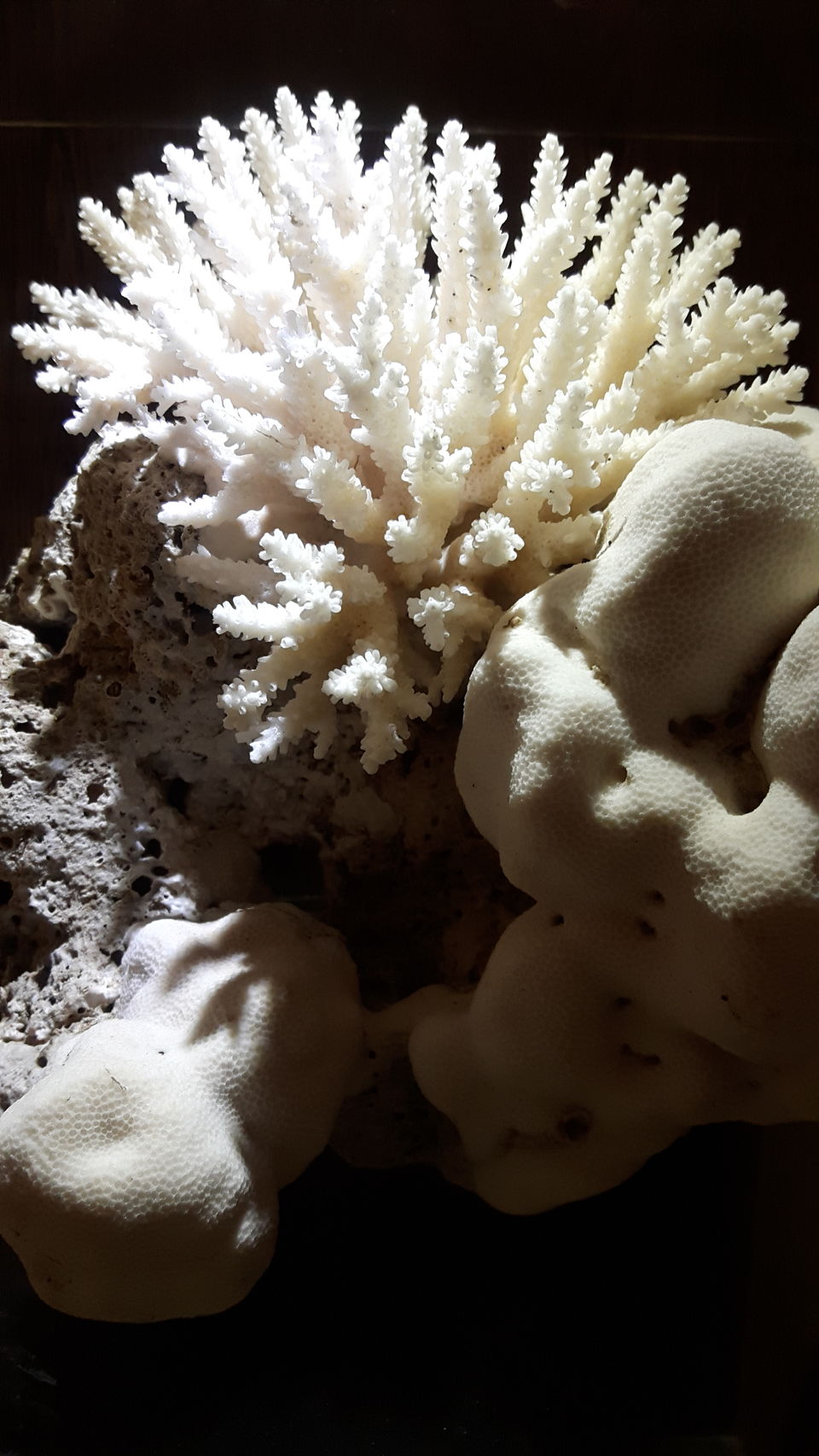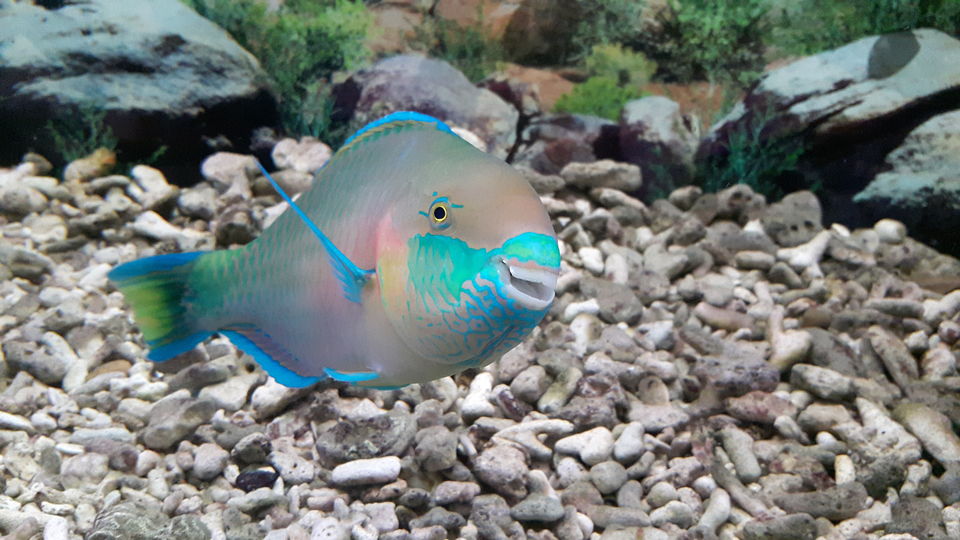 We didn't have much in common except our parents, love for the sea and selfies. So, when we were planning to take our first trip together, we knew it had to be by the water. We had our differences, but the one thing we agreed on was our visit to the Andamans.
We, here is my brother, Joy, and I. In a typical middle-class Bengali household, stories of siblings taking trips to exotic locations are rare. My maa has always been in favour of family vacations. But this time, she readily agreed to let us go. She had her reason. My brother was leaving home for two years to pursue higher studies. We needed a vacation. It was also time we resolved our differences before he entered an important phase in life.
Joy is seven years younger to me. More than beings siblings, who share secrets, I watched him like a hawk and tried to correct him at every step. I found him to be 'cold'. He didn't care much about me or my feelings. We grew apart with time.
I have always heard how travel brings change and helps a person grow. My trip to Andaman healed my relationship with my brother. We took a six-day trip to the Andaman and Nicobar Islands, a union territory in India, last year in February.
It's easy to assume that Andaman is all about azure beaches. But after a visit to the island, you realize that the real stars are the people there. The 2004 tsunami had wreaked havoc in the islands. The coastal villages were completely destroyed. But human spirit triumphed over nature.
Andaman is blessed with people from various cultures. It's them who make your stay in Andaman memorable.
If you ever plan a trip to the Andaman and Nicobar Islands, make sure it's not just four 4 days. Plan a minimum 6-day trip and discover the true beauty of the beaches. After a week there; you will never want to come back.
Don't you worry about accommodation. The islands have hotels that suit every pocket. The food too is great. If you are a seafood lover, well, this is paradise for you.
Andaman is dotted with gorgeous beaches. There's plenty to do too. Surfing, scuba diving, snorkeling or simply watching the underwater world of coral reefs from a glass-bottomed boat, there's a beautiful world you can discover.
Day 1
Port Blair
Places to visit: Cellular Jail
Mode of transport: Private car or auto rickshaw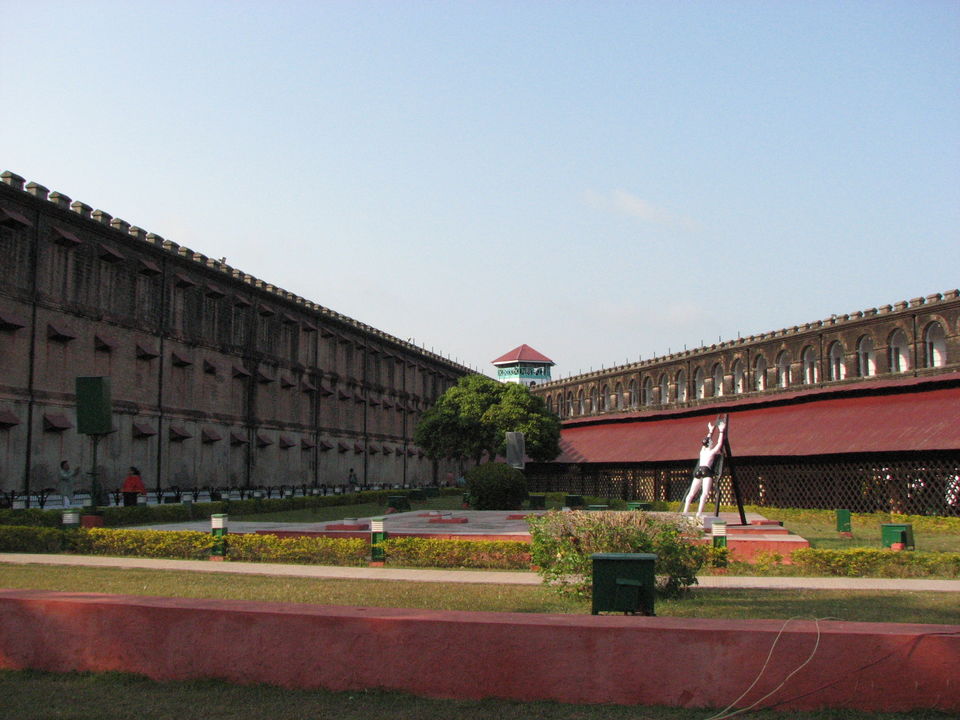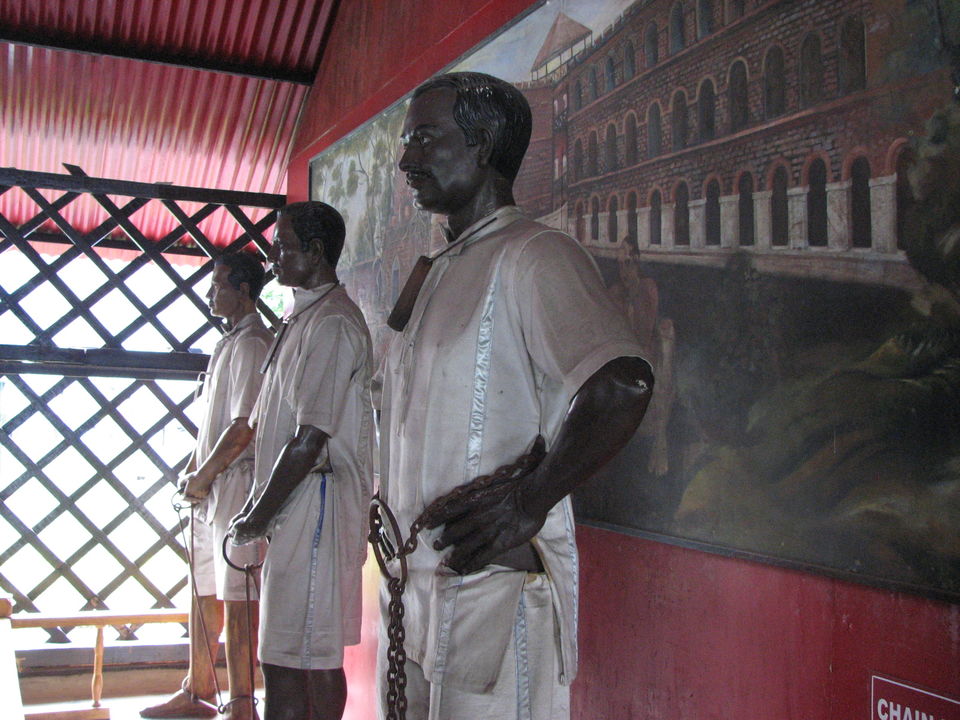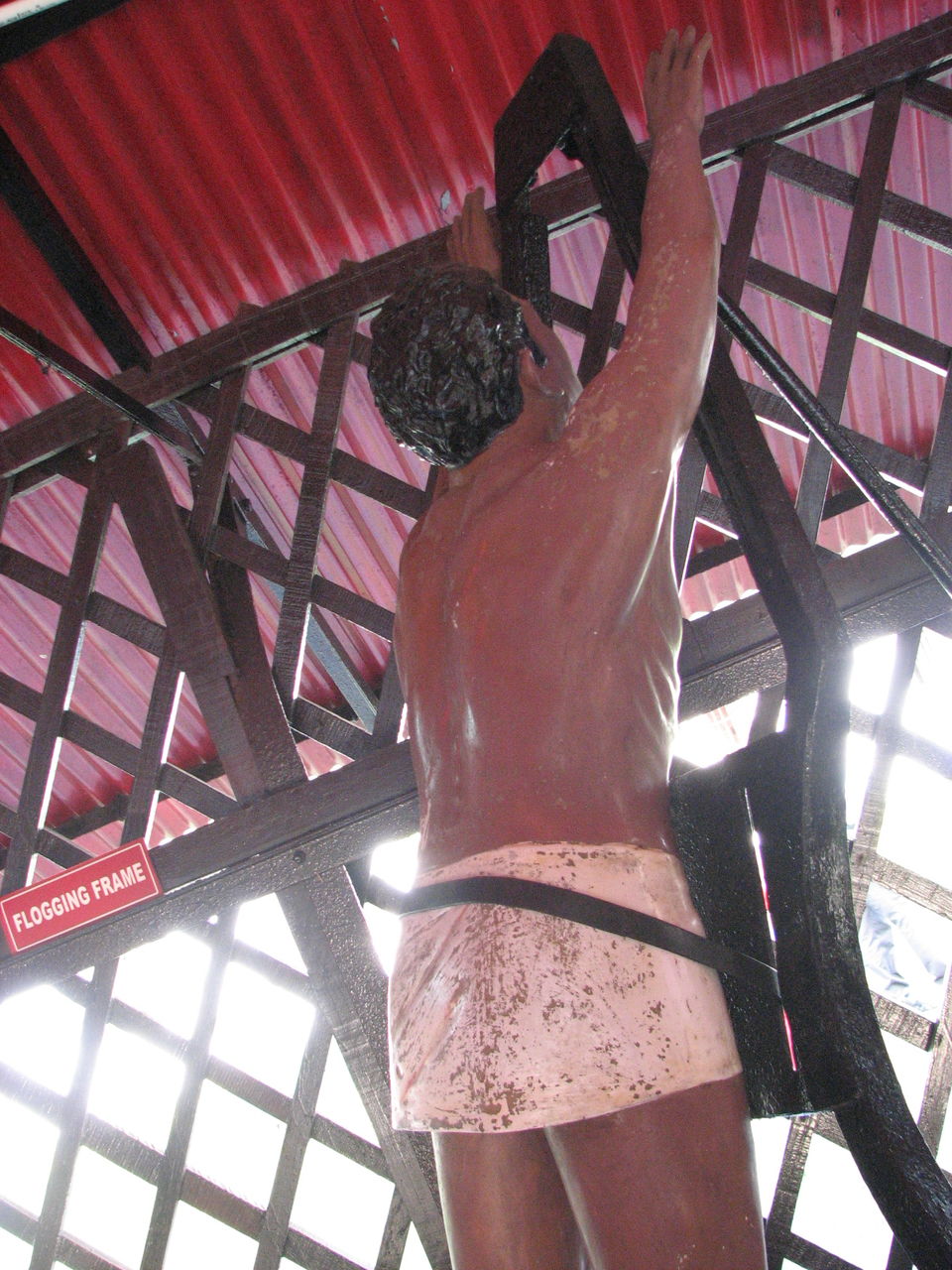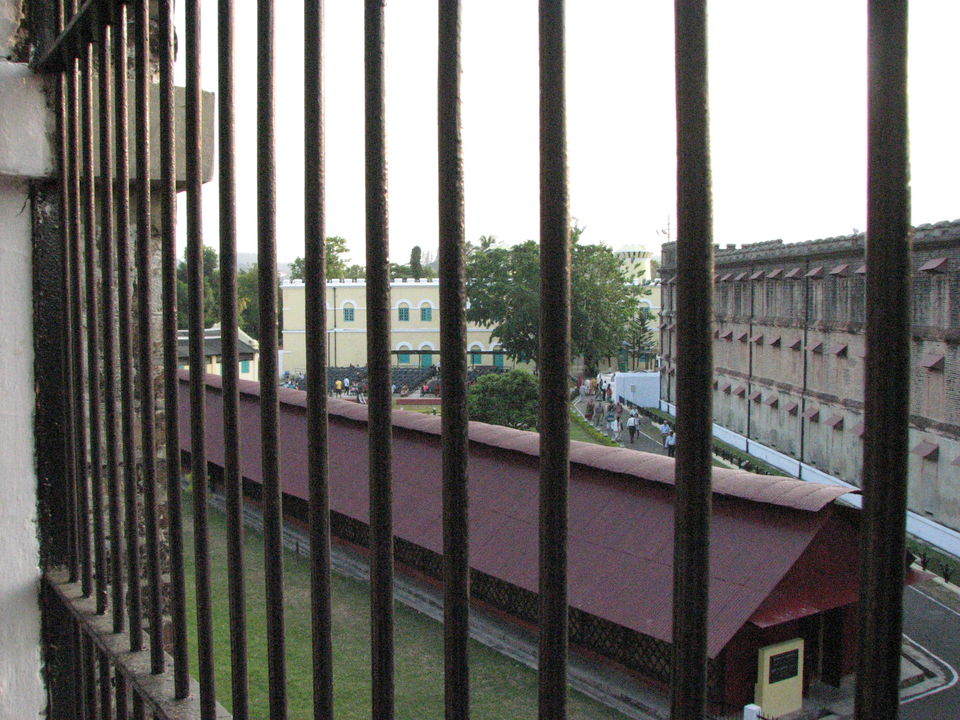 After an easy two-hour flight, we reached Port Blair, the capital of Andaman and Nicobar Island.
When you have pristine beaches and islands like Havelock and Neil, it's easy to dismiss Port Blair. But if you give Port Blair a miss, then you would have explored only half of Andamans. Also, this is the entry point to the Andaman and Nicobar Islands so you will have to take a ship from Port Blair if you want to visit Havelock or Neil Island.
This small picturesque town has a vibe of its own and has a varied mix of people like Tamilians, Bengalis, Nicobarese, Burmese and Telegus. Seeped in history, this sleepy town played a crucial role in India's struggle for freedom.
After a quick lunch, we headed to the Cellular Jail, also called Kala Pani, the prison which was used by the British to exile political prisoners of the freedom movement.
The moment you step inside the Cellular Jail and look at the honeycomb structure, you are back in time. There are dreaded secrets within the walls of this colonial prison, constructed between 1896 and 1906. Political prisoners were confined to solitary cells and starved to death. As the guide takes us on a tour of the jail, now a national memorial monument and narrates how the freedom fighters were chained like bullocks to oil mills by stone-hearted jailer David Barry, our blood boils. We could hear the screaming of the brave souls staring at us from the 14.8 ft × 8.9 ft cell as we walk up the stairs of this massive structure.
Today, neither I nor my brother felt like taking selfies. We also didn't feel like waiting for the sound-and-light show that takes place inside the jail. Realized, we have something in common — we both liked exploring history.
Day 2
Port Blair
Places to visit: Anthropological museum, Samudrika, Chatham Saw Mill and Corbyn's Cove Beach
Mode of transport: Private car or auto rickshaw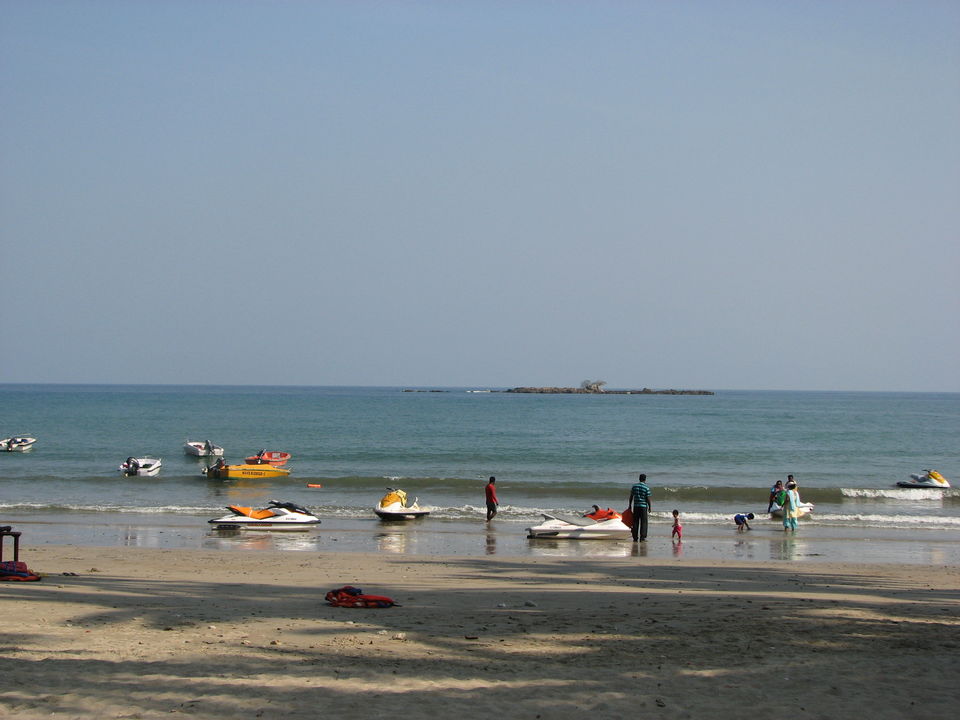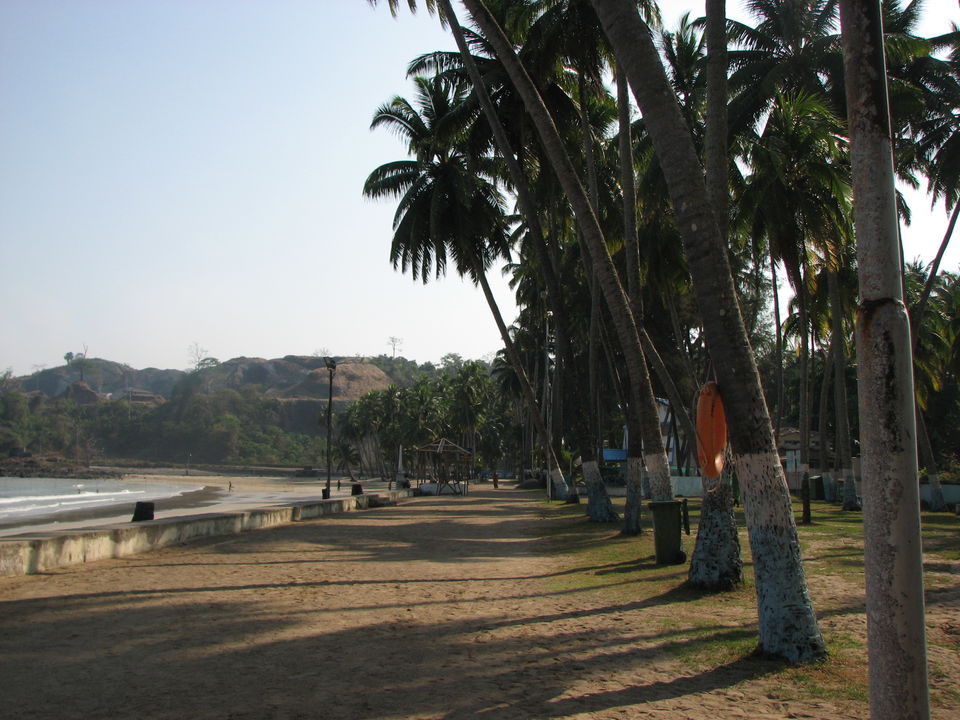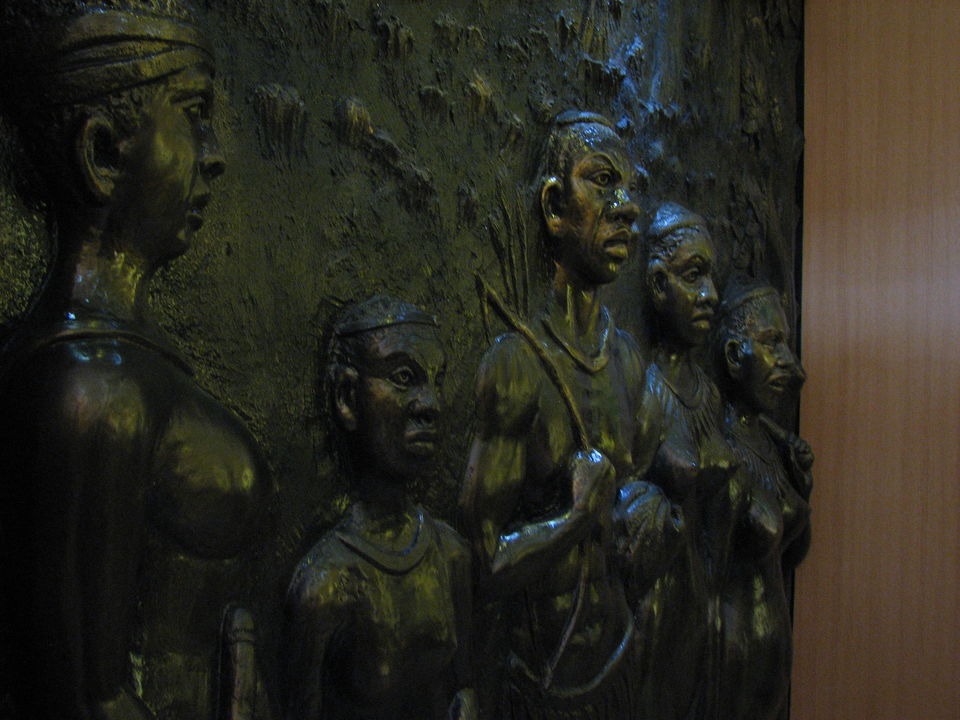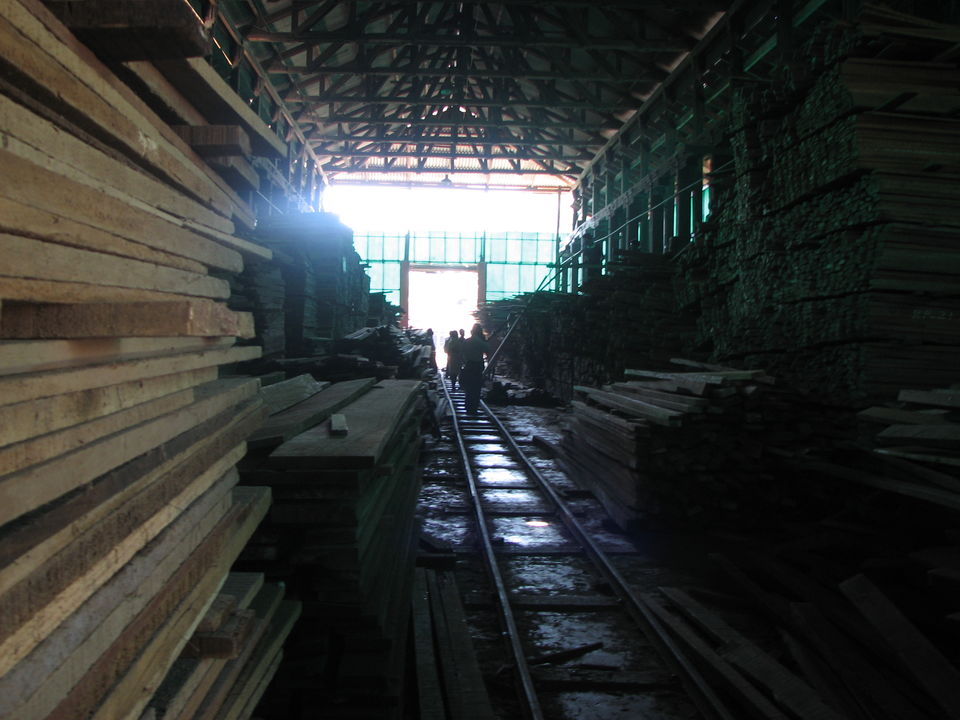 The tour of the Cellular Jail had left us feeling a bit low so we thought of keeping it light the next day. From digging into freshly-made crab dishes to bargaining at souvenirs shops, we toured the city on foot and in the auto rickshaws. The day started with a visit to the Anthropological Museum and Samudrika, a marine museum and also a shopping emporium.
Andaman and Nicobar Islands comprise 572 islands out of which 38 are inhabited. The Anthropological Museum made us familiar with the different tribes of Andaman (such as Jarawa and Sentinelese), their culture and lifestyle. Our next stop was the Samudrika shopping emporium. We planned on picking up little mementos for family back home and the Samudrika shopping emporium was where we found everything. From souvenirs, Andaman inscribed t-shirts to beautiful local artefacts, conch shell and pearl jewelry, pick anything but don't forget to keep the receipt with you until you leave Andaman. It's illegal to take sea-shells from the shores here. So, it is better you keep the cash receipt handy in case of any legal issues.
Next on our list was Chatham Saw Mill. One of the oldest and largest saw mills in Asia, we were told. It's not really a popular tourist spot. But while planning the day my brother said he wanted to visit and I too agreed. I realized we liked exploring 'lesser known places'. We took almost two hours to see the factory and understand the concept, design, and manufacturing done there.
In the evening, we decided to head to Corbyn's Cove Beach. This was our first beach visit in Port Blair and the clear, turquoise waters blew our mind.
We took a walk along the beach and suddenly Joy started talking about his future plans. He asked for my opinion and I felt connected. Before calling it a day, he wanted to take a jet ski ride. I quickly resumed my big sister mode and questioned the instructors about the safety guidelines before Joy went for the ride. Later, we took another ride together.
Day 3
North Bay Island and Ross Island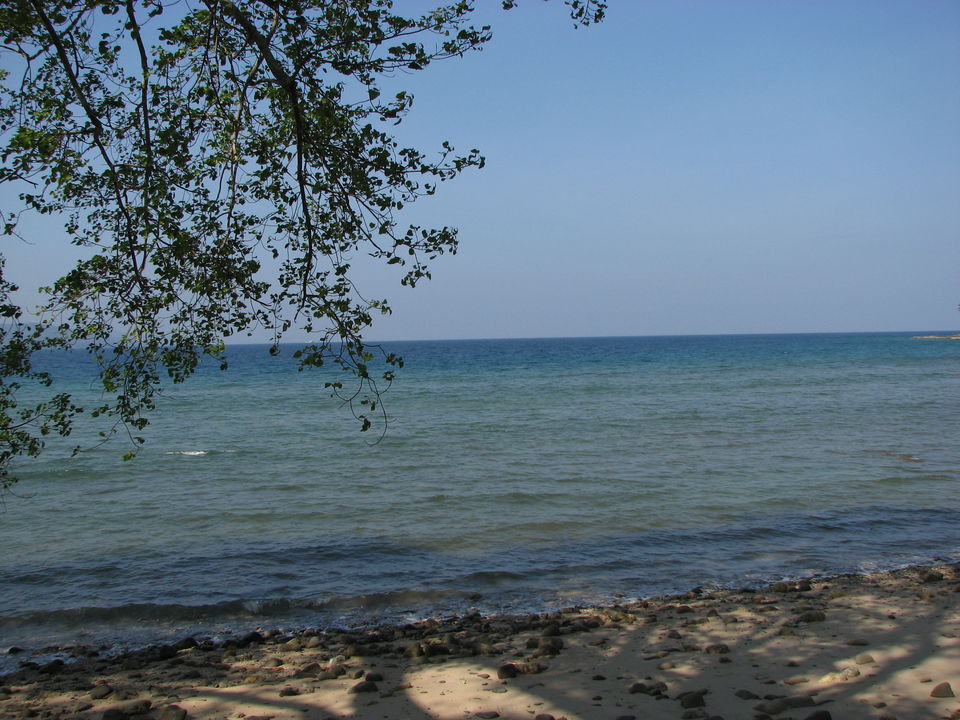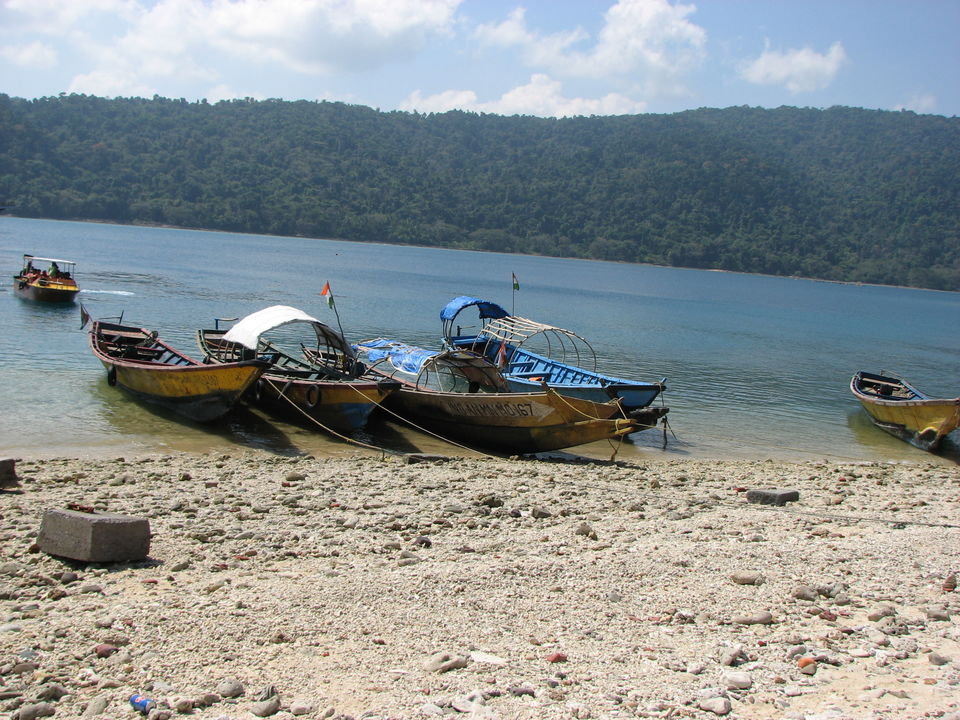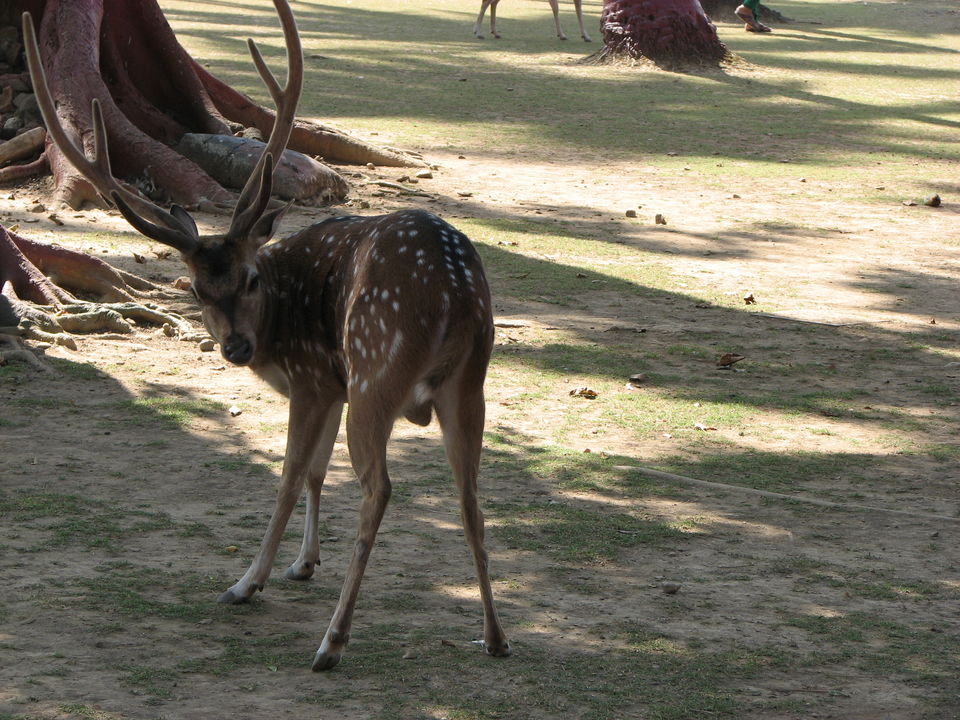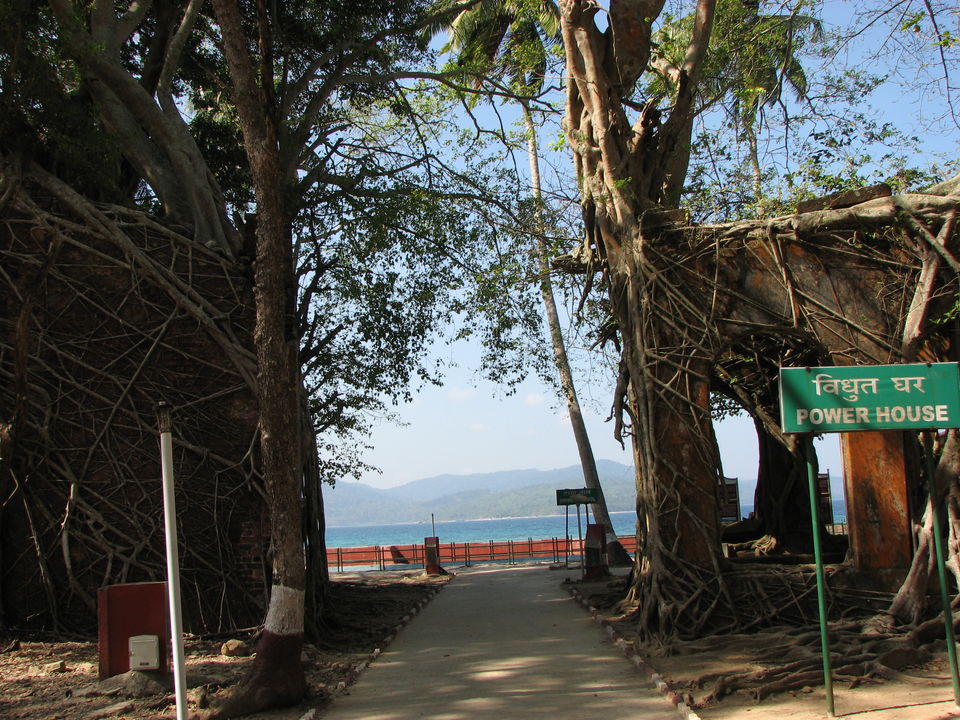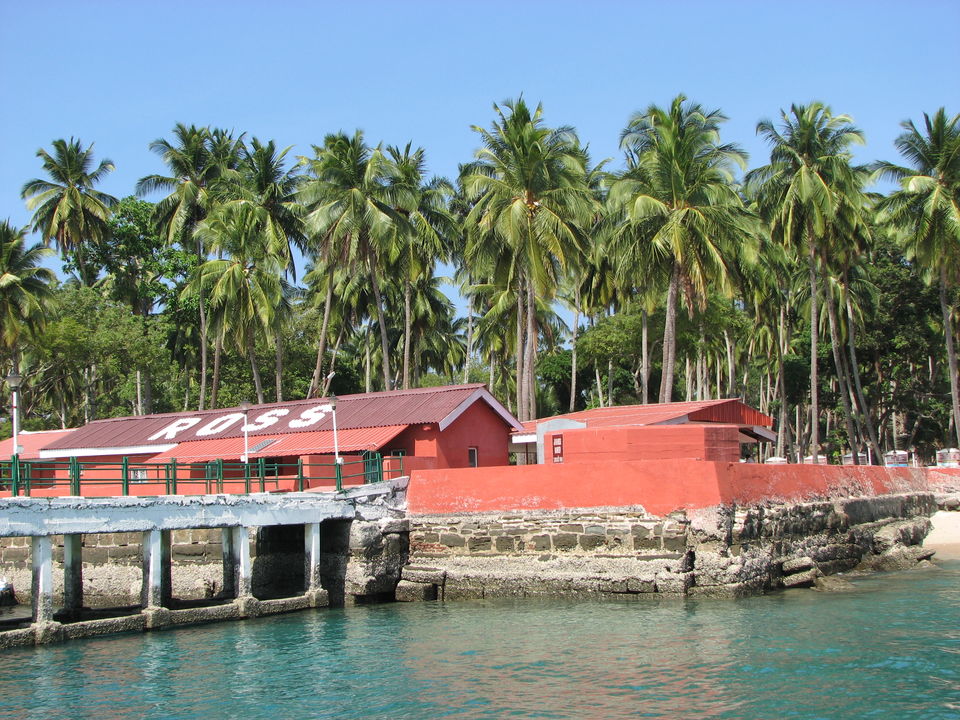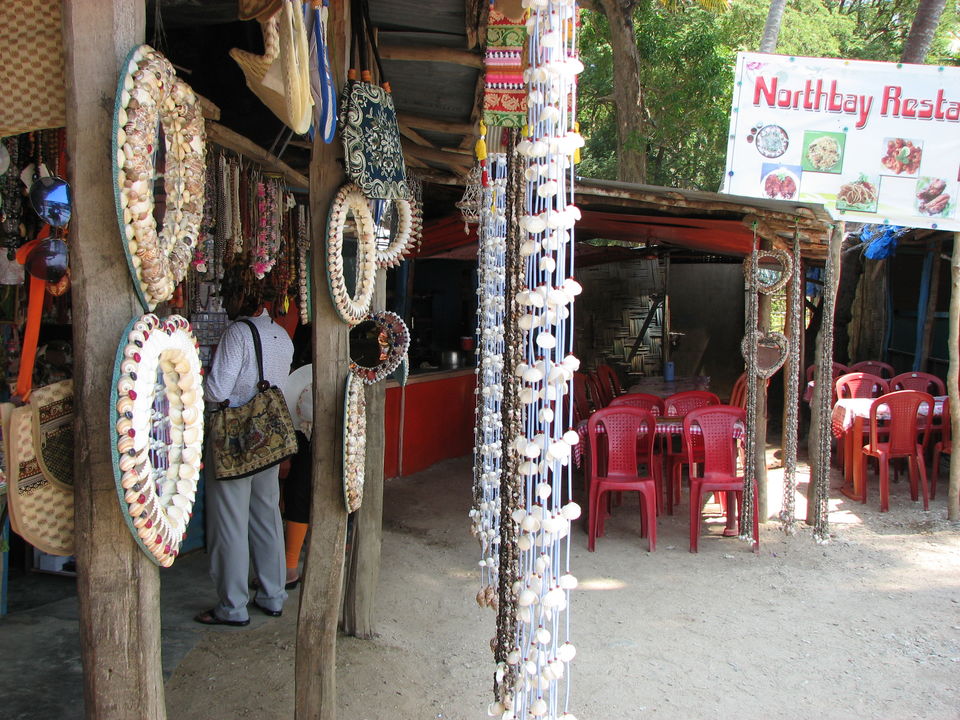 Andamans is famous for its amazing riverbed, especially the coral reefs and pristine white shores. Today, it was our chance to see them close and personal. So, we reached the Water Sports complex jetty at Port Blair early morning, and after a brief halt, we were on a ferry to North Bay Island. There's a package tour for Ross Island and North Bay Island and I suggest you go for it as it will save you the hassle of booking a ferry from North Bay Island again. Safety is one thing that the people of Andamans take seriously. So, every boat or water scooter you ride, you are made to put on a life jacket. If you want, you can also book a private boat to visit these islands.
Now, the boats cannot anchor at North Bay Island as it would affect the coral reefs. So, the boats are anchored mid-sea and you board a glass-bottom boat. The experience is simply amazing. Trust me it can't be expressed in few words. The view is spectacular and you can see the coral reefs in splendid colours floating beneath your feet.
Well, don't leave North Bay Island without trying sea walking. You don't need to know swimming to try sea walking.
After a fresh out-of-water experience, we headed to Ross Island on a ferry. Ross Island was once the administrative headquarter for the British. However, an earthquake struck the island in 1941 and the British left Ross Island to settle in Port Blair. Ross Island gives you an eerie feeling. There are ruins of the printing press, a giant distillation plant, and a tennis court. There are deer and peacocks on this island and they don't feel disturbed by your presence. You can just sit here for hours looking at the crystal clear water as it changes colour unpredictably.
This place gave birth to the photographers in us.
Day 4
Havelock
Mode of transport: Government ship or Makruzz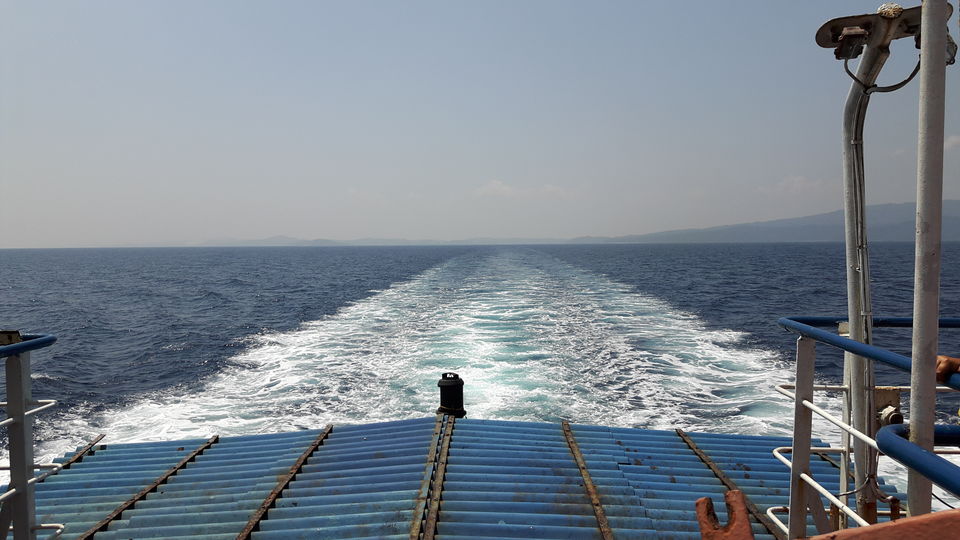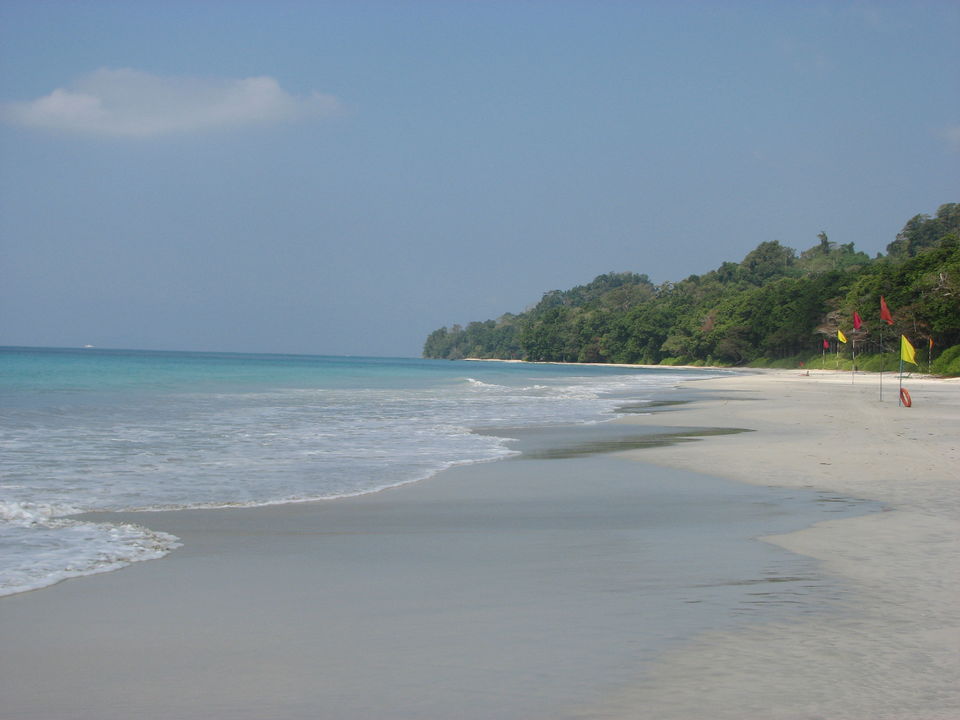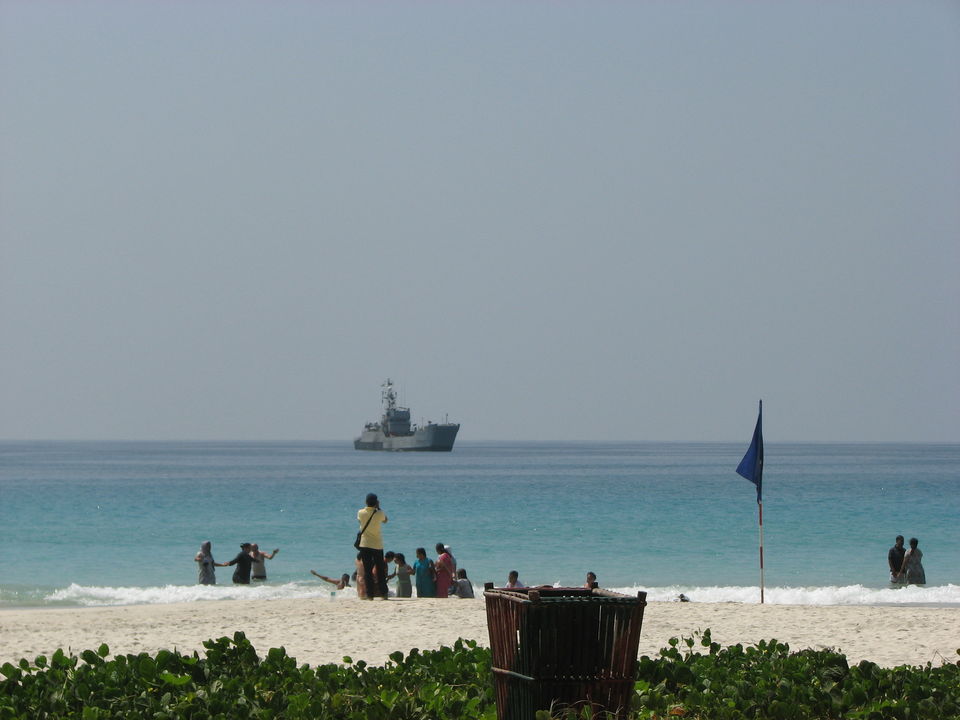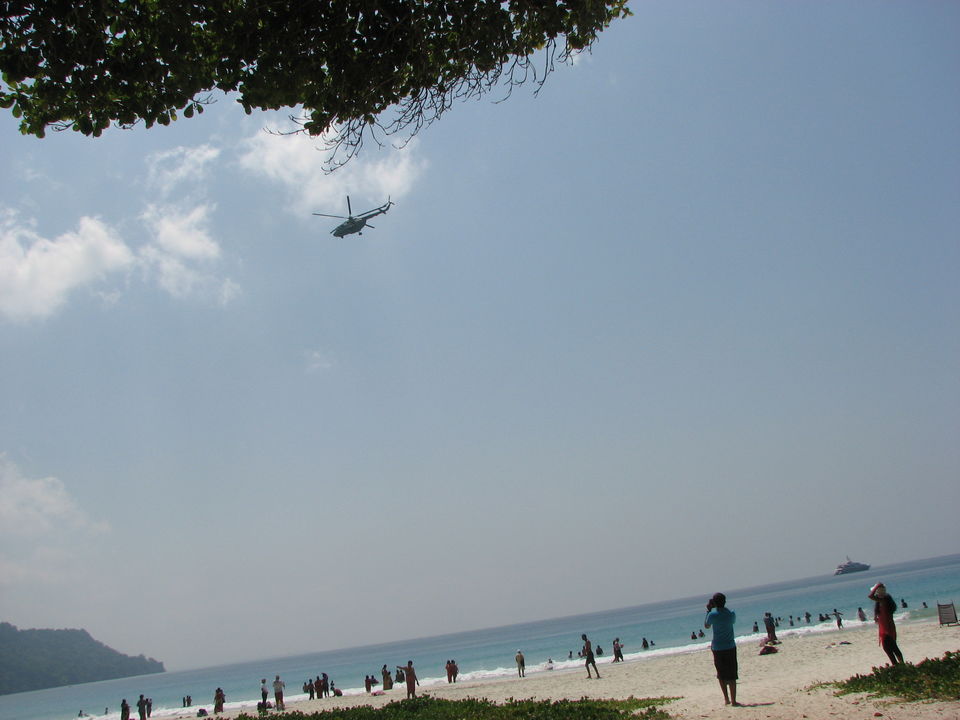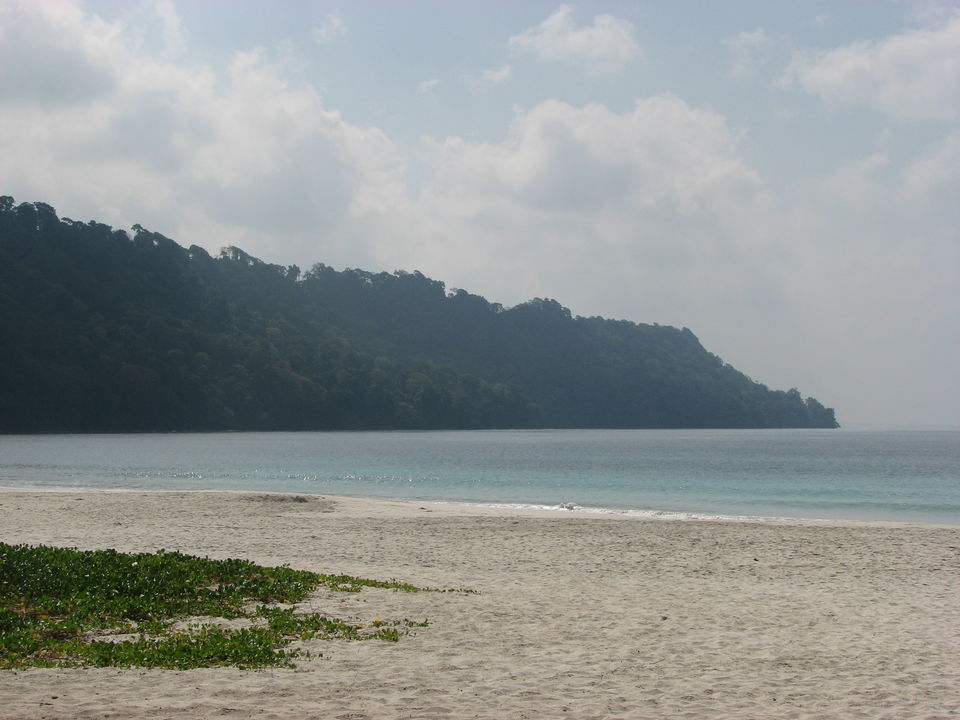 I have sea sickness and the moment we hopped into a government ship for Havelock, I started feeling nauseated. Travel makes us responsible. Today, my brother was in charge. He took me to the upper deck and made me drink liquids. I understood now that the distance between us is because we never communicated. We sat together on the deck and spoke.
Those who have been to Andamans say that Havelock is the real Andamans. The island, situated 41 km northeast of Port Blair, is not overtly populated. It has soft beaches, with white sand and clear waters, making it ideal for families to laze around.
Also, Havelock is a paradise for adventure sports lover. Havelock is popular across the globe for scuba diving and snorkeling.
We were at Havelock for just a day and yes we didn't do justice to this place. Havelock has many beautiful beaches scattered along its coastline but Radhanagar Beach was the prettiest of them all. It was named the "Best Beach in Asia" by Time in 2004 and in 2017, Radhanagar Beach held the 8th spot in the TripAdvisor's 'World's Travellers' Choice Award-Winning Beaches'.
God must have spent a little more time decorating this beach.
The blue waters, white sand and the shore lined with trees, this beach is a gem. Kick off your sandals and be a toddler again.
This is the most photogenic beach we have ever seen. The waters are wonderful for bathing and we were in the water for more than three hours.
Nights at Havelock are different. This tiny island has a crazy side too and you can explore it well on a cycle. Pay Rs 100 and the cycle is yours for the day. You might think if you are cycling on an unknown island in the evening, you could be mugged.
But here, at Havelock, it's comfortingly safe.
So, as night falls, you see people heading to the bars and restaurants, enjoying a laid-back and relaxing dinner. It was an exciting and tiring day for us and we gleefully tucked into a sumptuous seafood platter of crabs and shrimps.
Day 5
Havelock and Neil Island
Mode of transport: Government ship or Makruzz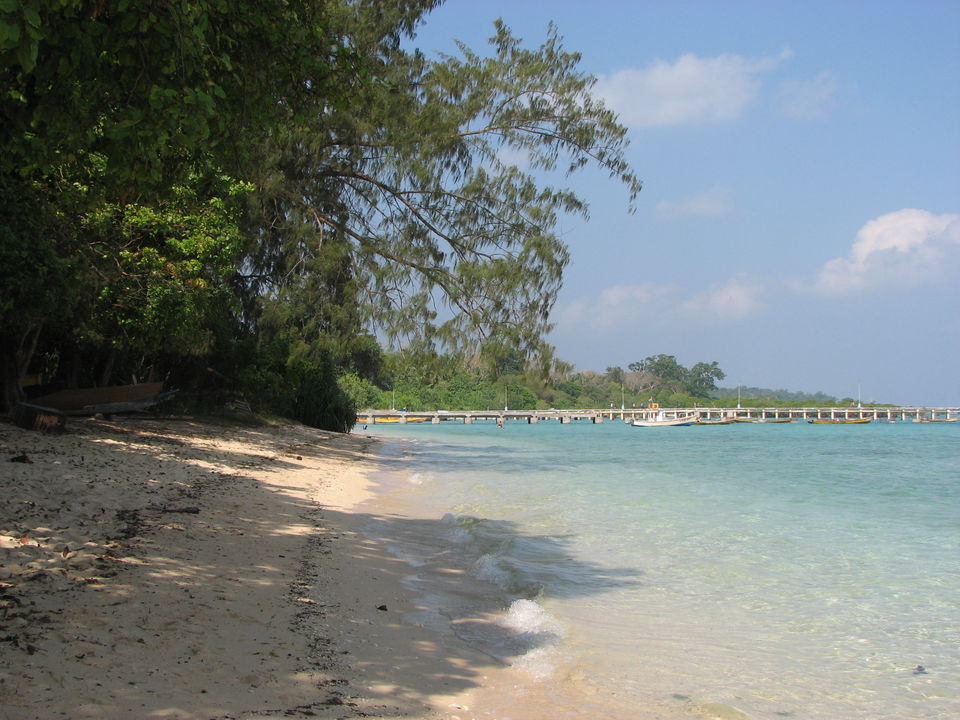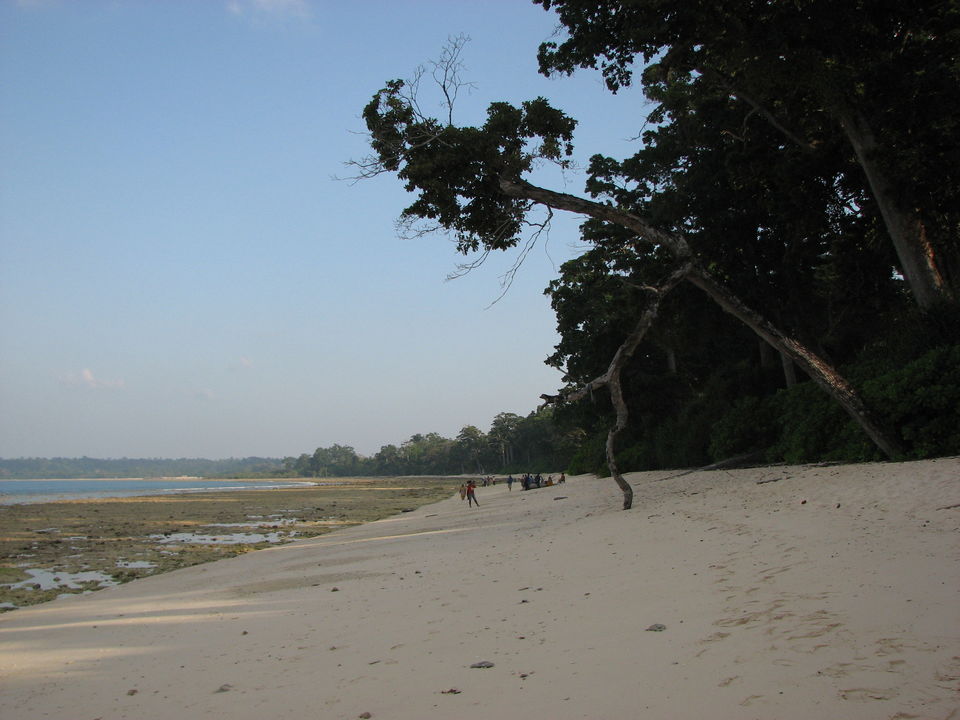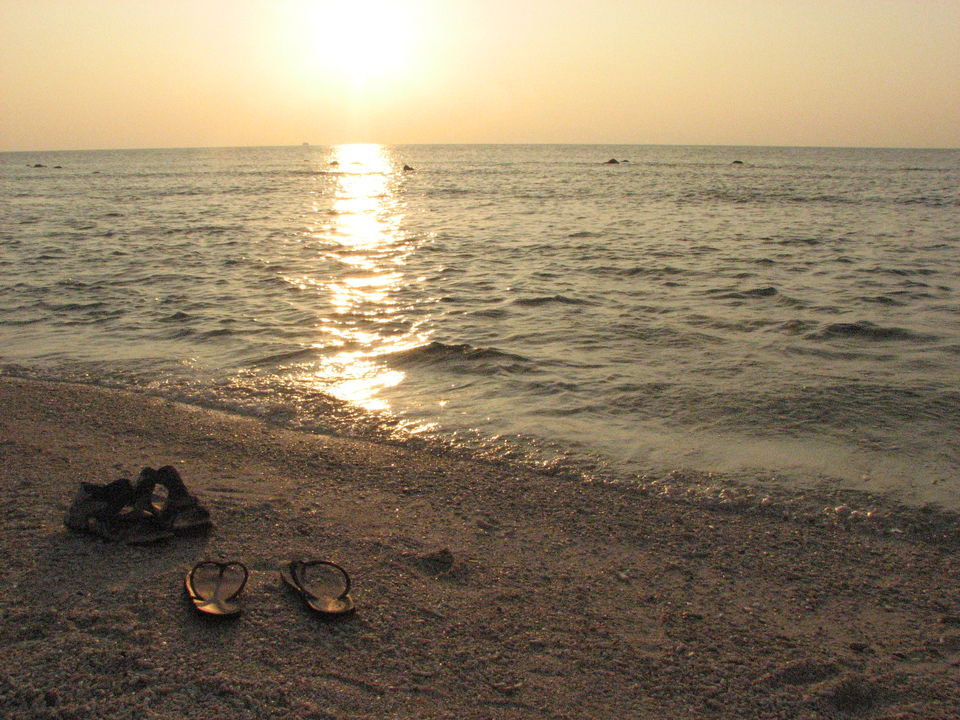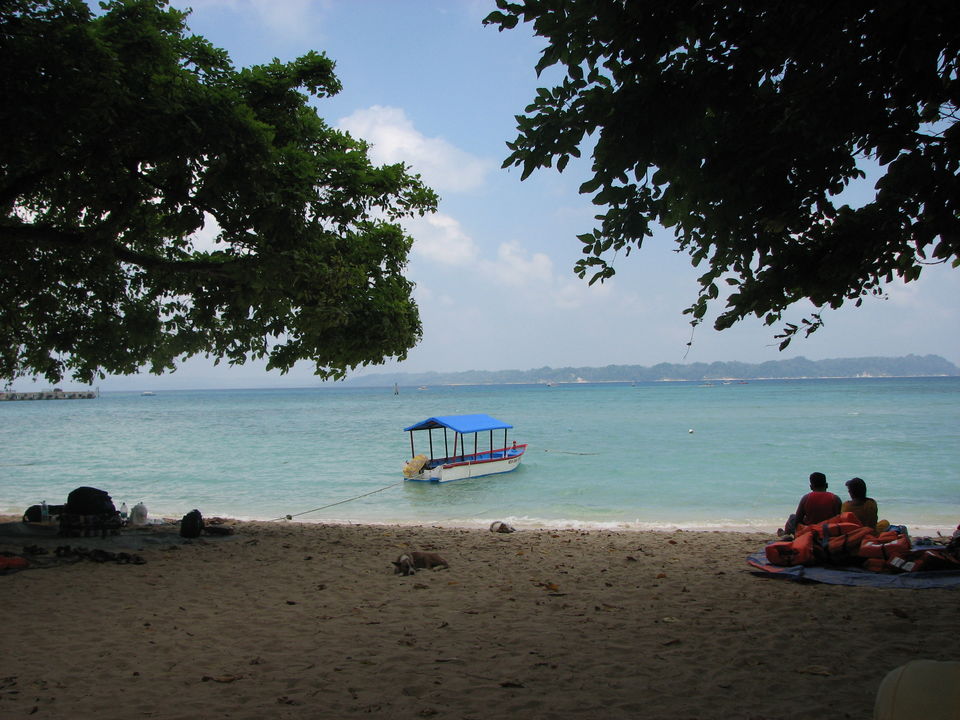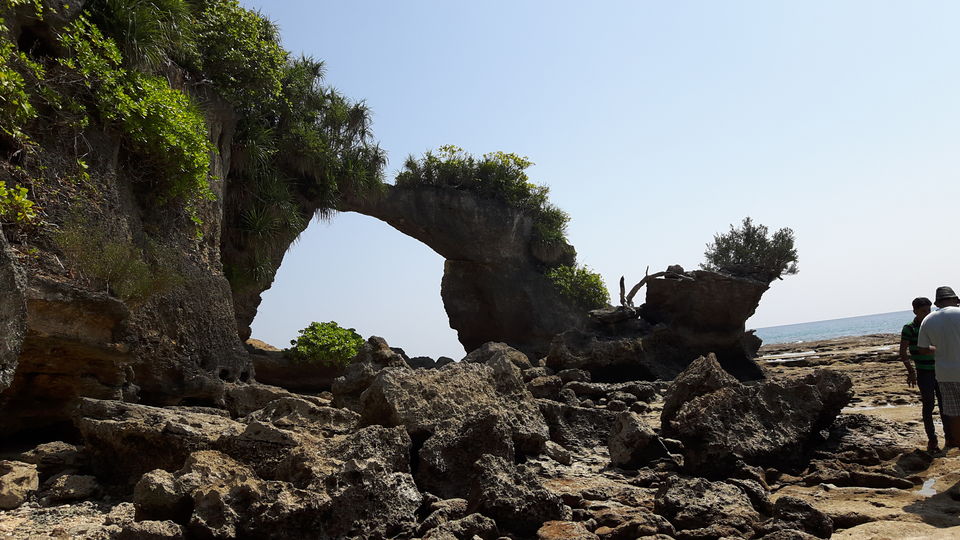 Throughout the trip, my brother was adamant about trying scuba diving. You can also sign up for a certificate course in scuba diving in Havelock. But for that, you need to stay at Havelock, take regular classes and proceed.
Since I suffer from migraine, I was not allowed to do scuba diving, so I went for snorkeling.
After a warm-up session and breathing exercise, we both went different ways into the water. But when I was travelling underwater using a snorkel, I could see my brother pass beneath me with a tank and a tube. You can see every small fish you have so far seen on National Geographic Channel swimming with you. The silence of the ocean calms your soul and the experience is beyond any words. And yes, I spotted NEMO.
We sat in our wet diving suit long after our activity was over. This experience changed us forever--- we got addicted to discovery and life.
It was time for us to board the government ship again and head to Neil Island. It takes nearly an hour to reach this exquisite island, which is 36 km northeast from Port Blair. Neil is the perfect location for those in search of the ultimate, private getaway. It's surrounded by nothing but exotic and sensational beaches.
It's said, nature is the art of God and the Natural Bridge at Laxmanpur Beach 2 at Neil Island is a marvelous example of nature being a true artist. Popularly known as the Howrah Bridge, it's also one of the most photographed places in Andamans. But don't visit this place during high tide.
On our way to the hotel, we stopped to bathe in Bharatpur Beach. If you are looking for some me time, head to Laxmanpur beach 1 at Neil Island. Sunset on the island is spectacular. Just sit on the beach and unwind. The soft-sand is pretty and relaxing. As I sat on the beach and stared at last rays of the setting sun, I promised myself that I will have to return to this place. Again.
The tour was slowly coming to an end and I felt a bond with my brother.
Day 6
Baratang Island and Lime Stone Cave
Mode of transport: Private car, buses and speed boats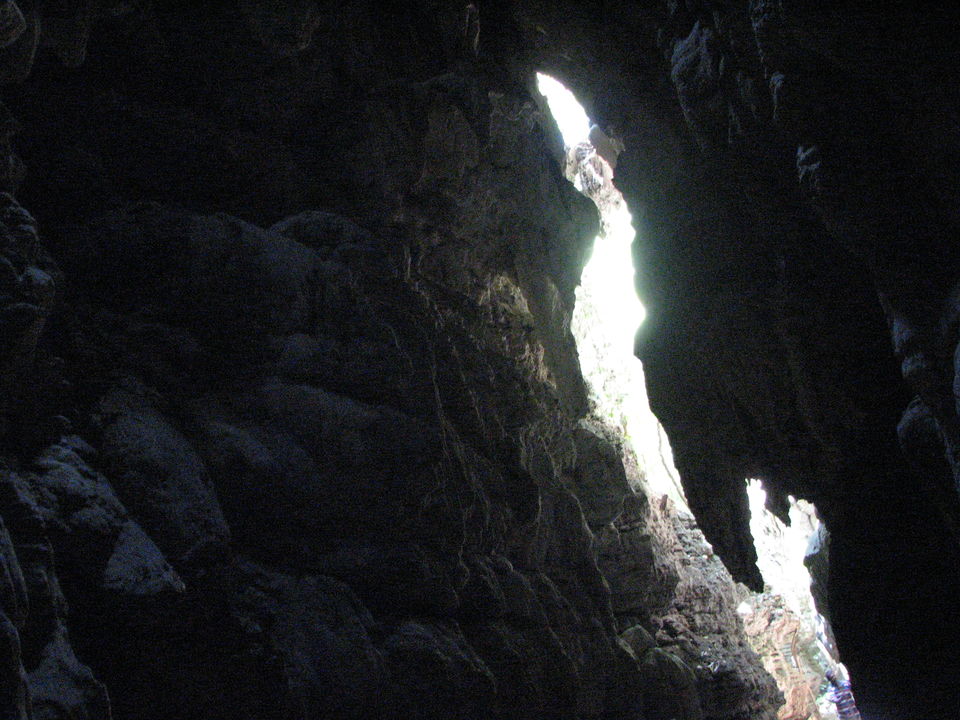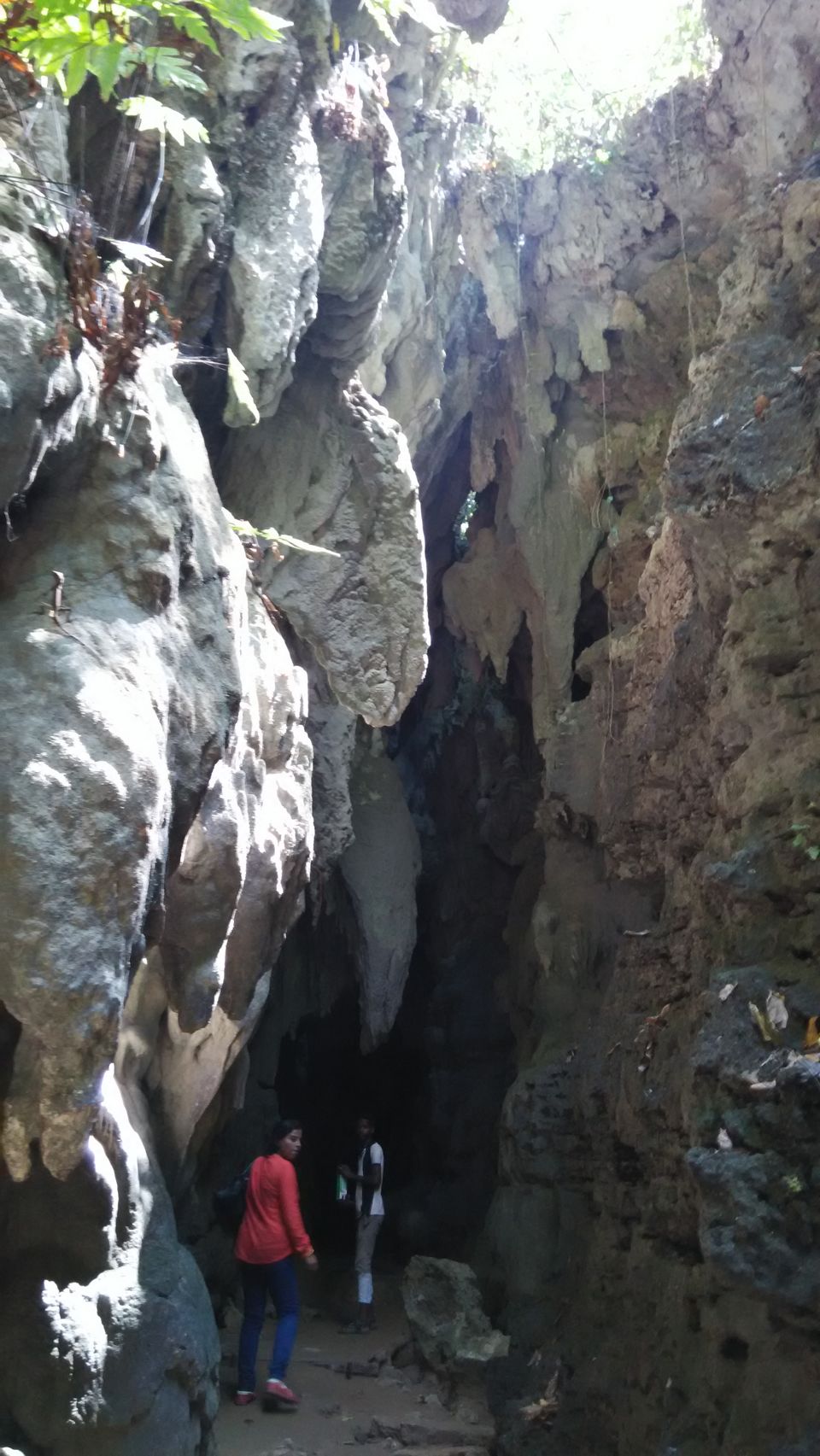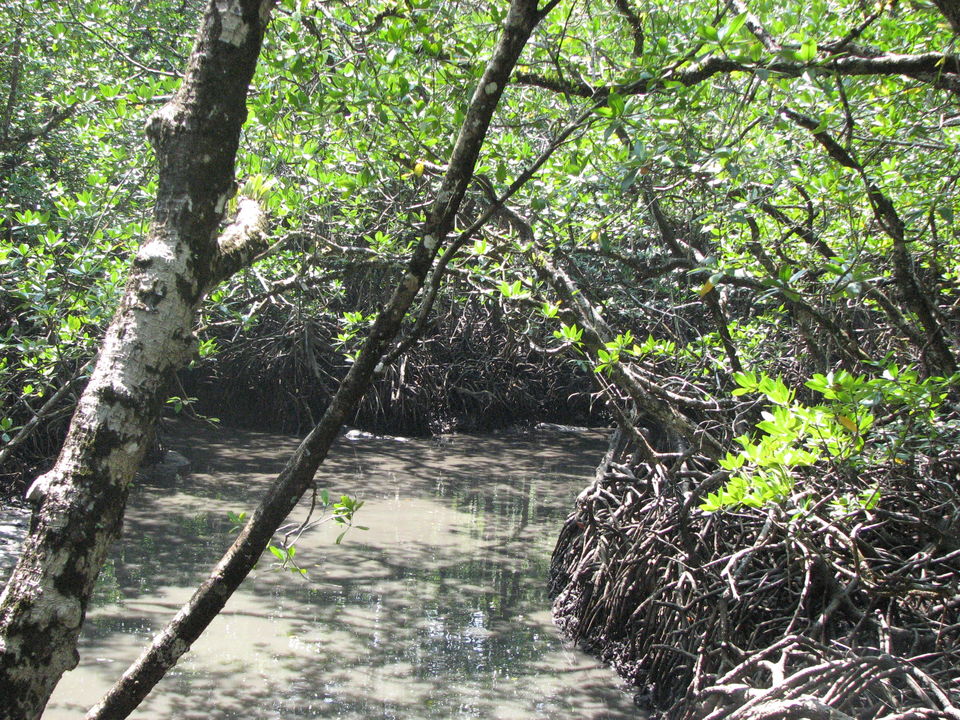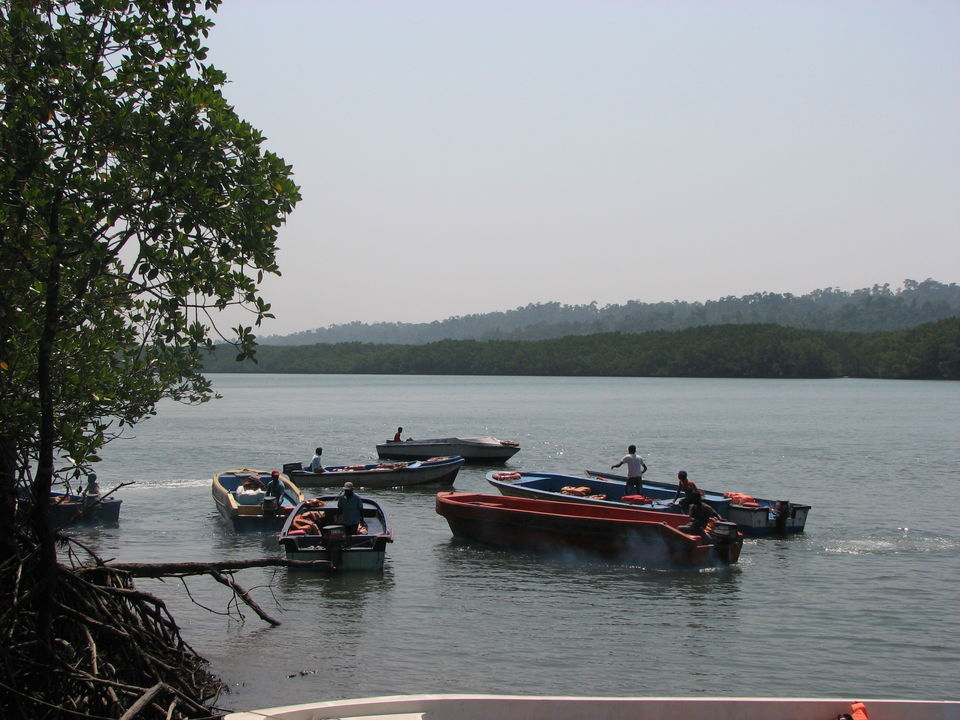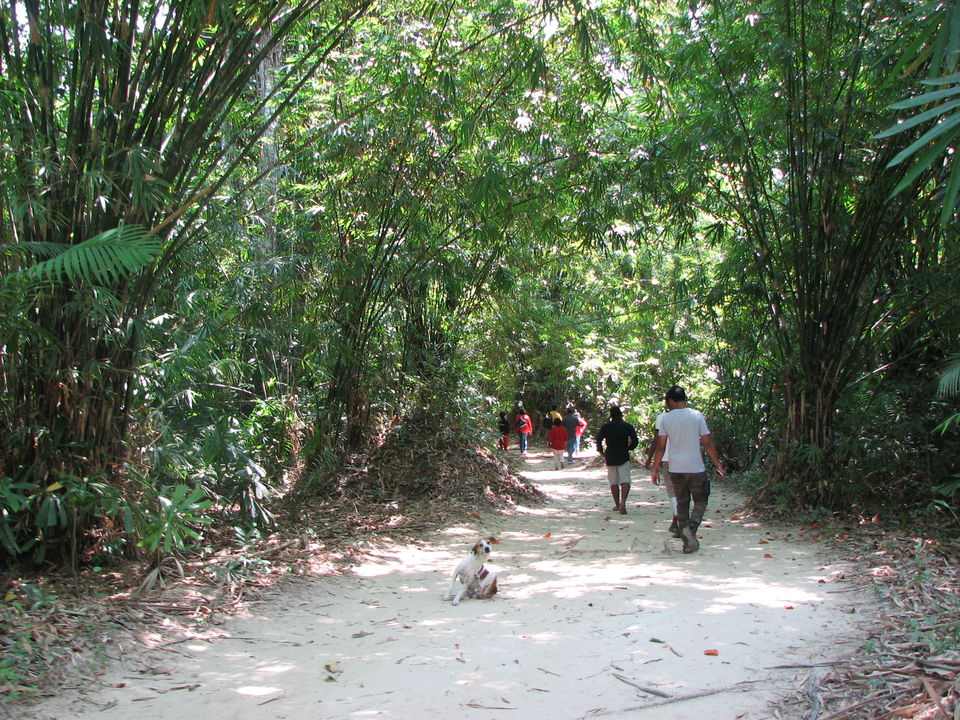 If Neil and Havelock were about beaches and water sports, Baratang Island, situated around 120 km from Port Blair is about dense forests, mangroves creeks, limestone caves and a mud volcano. But the highlight of the trip is passing through Jarawa tribal reserve. Jarawas are indigenous people of the Andamans and reportedly only a few hundred are left. Passing through the forest was an adventure. You don't know but you might just spot a Jarawa member at the next corner.
After crossing the Jarawa tribal reserve (cell phones and cameras not allowed in the jungle), you finally come to Baratang Jetty. An 8 km boat ride (it's scary as it passes through mangrove creeks) you reach a spot from where you need to trek to see the natural formation of lime stone caves and mud volcano. After a half hour trek, you reach a range of caves iced with stalactites and stalagmites. Baratang was completely different from our past experience at Andamans. It was like being on a jungle safari.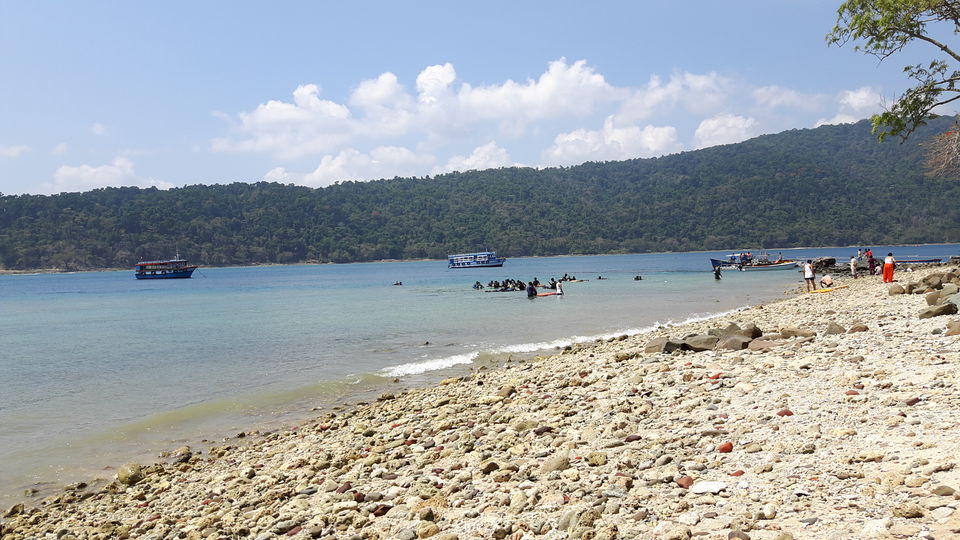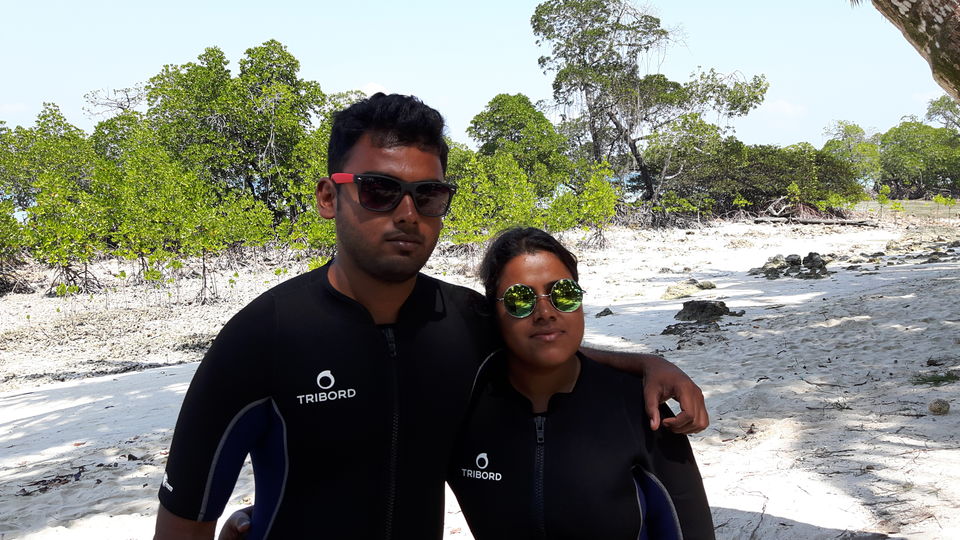 Next day, we had early morning flight to Kolkata. I secretly promised myself that next time I visit this place I will pay more attention to Diglipur, one of the worst affected islands in North Andamans by tsumani, Neil Island and Guitar Island.
I wanted this trip to change my relationship with my brother. I realized, as siblings, we have many things in common. Today, we are more than friends. Today, we are closer than ever before.
Travel, surely, does strange things to you. But sometimes, it changes your life. At least, mine has changed.