Tucked away in a small hamlet of Alappuzha is the coastal village of Andhakaranazhy. Famous for its white sandy beach, this place has a charm about it and draws fewer tourists unlike the other crowded places in Kerala. A barge across the isthmus lake, a bridge constructed over it that stretches into the sea, a magnificent lighthouse standing tall; all confluence and pave a perfect setting for a relaxing holiday.
And if you are looking for a place to stay that perfectly blends in with the tranquillity, look no further than Arali bed and breakfast. A one bedroom villa set in a sandy garden, has tall palms, plants and a hammock. It is very close to the beautiful Andhakaranazhy beach and you can hear the waves lapping on the rocks.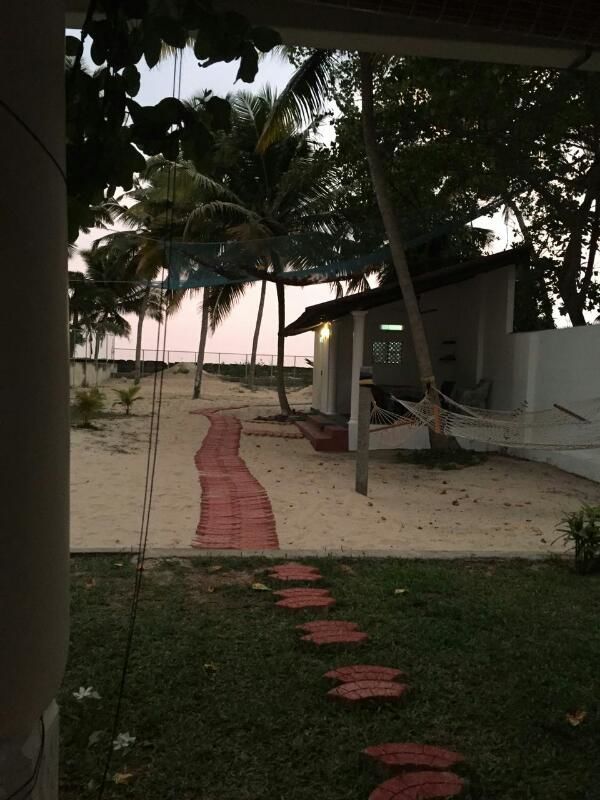 A comfortable A/C bedroom with a king size bed, sofa cum double bed for 2 extra guests, one roll away single bed , one single daybed that can house a bigger group, all ensure that the guests have a comfortable stay. Black out blinds/curtains to give you privacy when wanted, fenced private garden for your safety, outdoor kitchen for private cooking class, kitchenette with all the facilities to cook, an outdoor shower if you want to wash up after the beach swim, emergency back-up electricity supply, experienced housekeeper, daily maid service, complimentary breakfast, toiletries, refreshments, free Wifi, TV and Indoor games; all this make the stay more enjoyable. Bicycles for riding around, local guide, children's personal care and essential items, first aid kits etc. make your stay tension free and pleasant.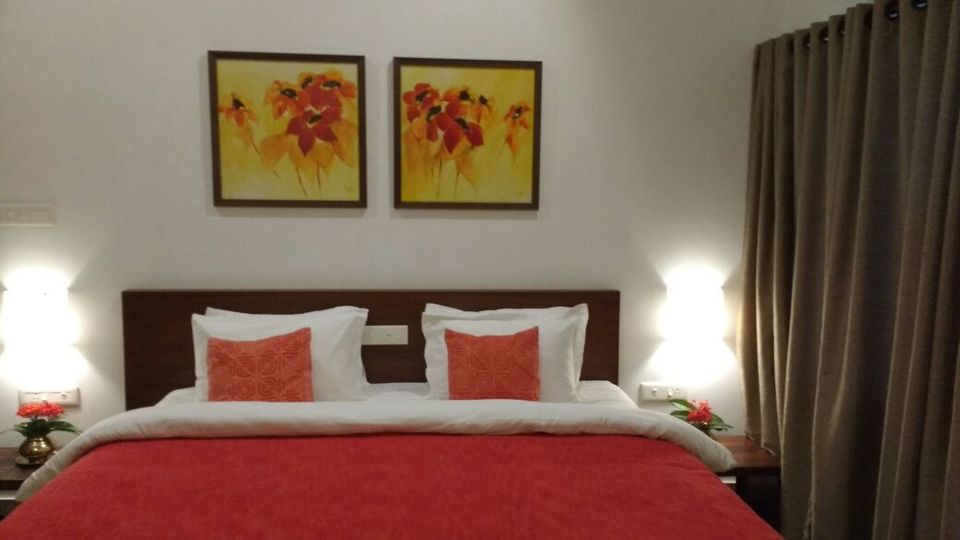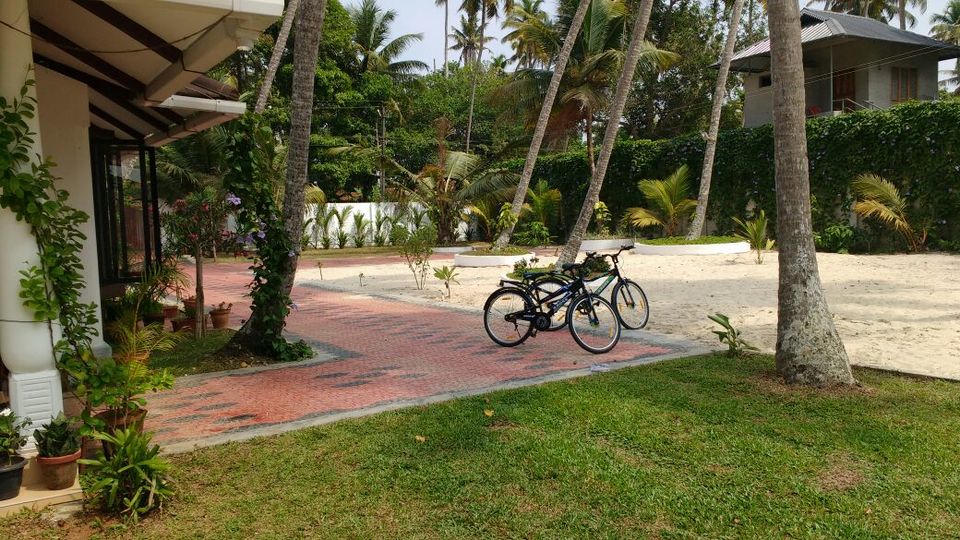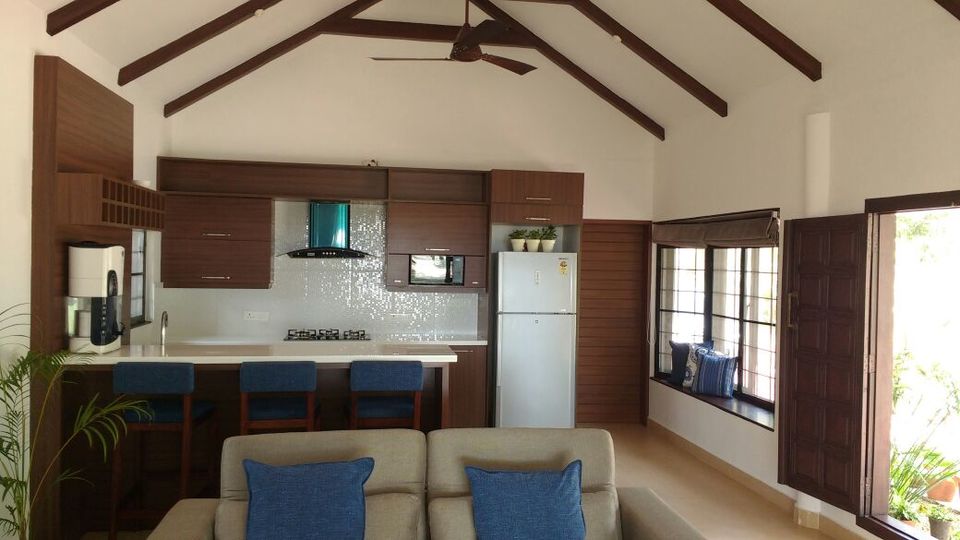 Arali's chef whips up the local delicacies and cooks with the freshest ingredients sourced locally – be it fruits, vegetables or poultry and sea food. Menu of various nearby restaurants are available if you wish to order from outside.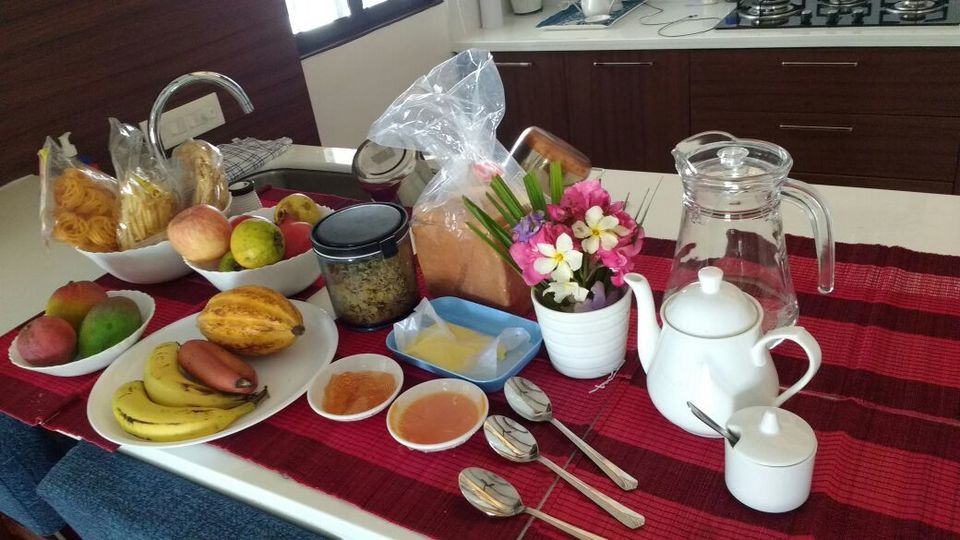 If you are looking for relaxing and laidback visits in Andhakaranazhy; a local boat ride meandering through the breathtaking scenery and a visit to the local farms will be an ideal thing. The other places to visit in are St. Xavier's church, Manakkodam Sree Mahadevi Khandakarna temple, St. Francis church – the oldest church in Alappuzha diocese, the Vyathara Trimurthi temple dedicated to lord Shiva, Vishnu and Brahma, St. Andrew's basilica that was originally built by the Portuguese missionaries in the 16th century and rebuilt in 1584 and Thankey church - the first chapel that was established in 1583. Other places to explore from Andhakaranazhy are Fortkochi at 25 kms, Alappuzha at 52 mins, Mararikulam at 17 kms and Cherai at 59 Kms respectively.
Airport pick up can be arranged for visitors at an additional cost. The check in is from 1 pm and check out by 11 am. Arali sends a strong message to all its occupants to be ecologically responsible and not to litter.