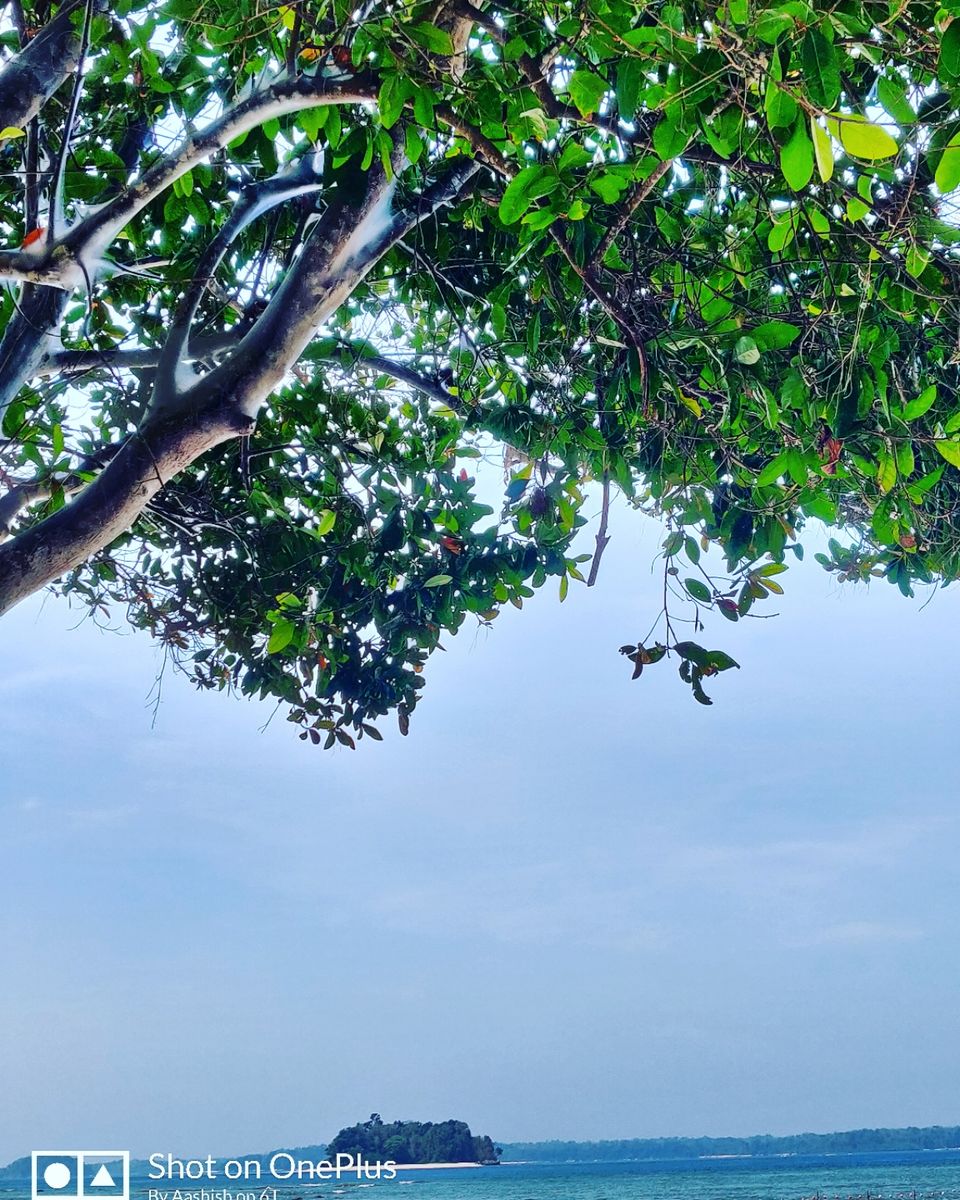 Being a frequent Traveller,I was wondering if I can get some good destination for beach holiday .Goa was okay but considering it a family holiday , this time I preferred Andman nicobar island over Goa and trust me, it was worth it.
If you are really looking forward to some best picturesque views,peace,clean beaches and clear water you should definitely give it a try.  Being a family vacation ,it should be in your top bucket list as you will face less crowd and best views.
The only airport is Port Blair which have direct flights from Bangalore, Hyderabad, Kolkata as well as Delhi.  I decided to took flight from Bangalore  as it has early morning departure and landing by 0700 hours. We landed at Port Blair by 0700 hours and went for check in to a nearby hotel so that we can get some time to rest and take a small nap .
In the late afternoon ,we decided to visit local and landed up at Marina beach which was hardly 20 mins from our hotel.
As Port Blair is an island so this beach is like a cliff side beach with some best view for sunset clicks. You can also avail speed boat as well as jet ski with window booking. But be sure ,they close by 1600 hours  so if you want to enjoy the ride ,try to reach little early.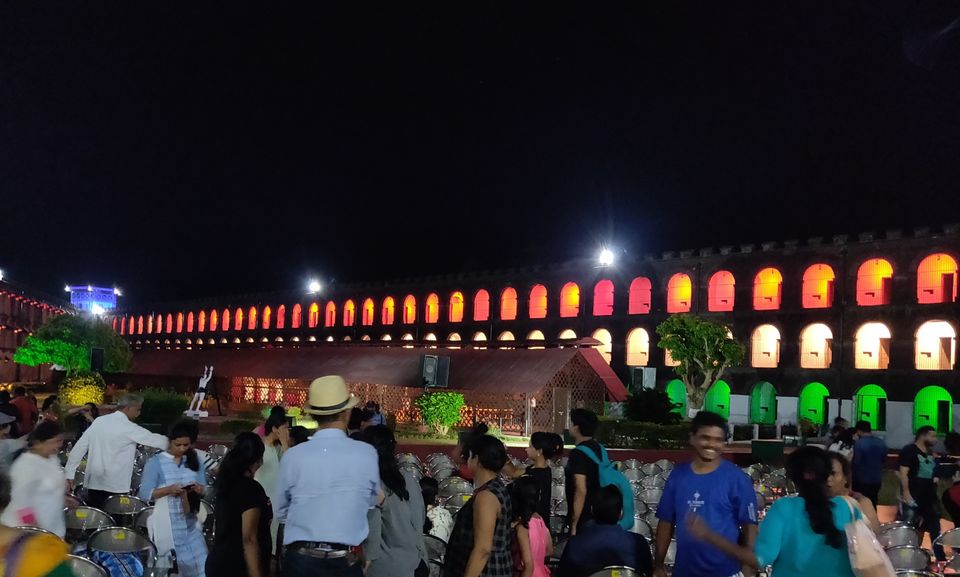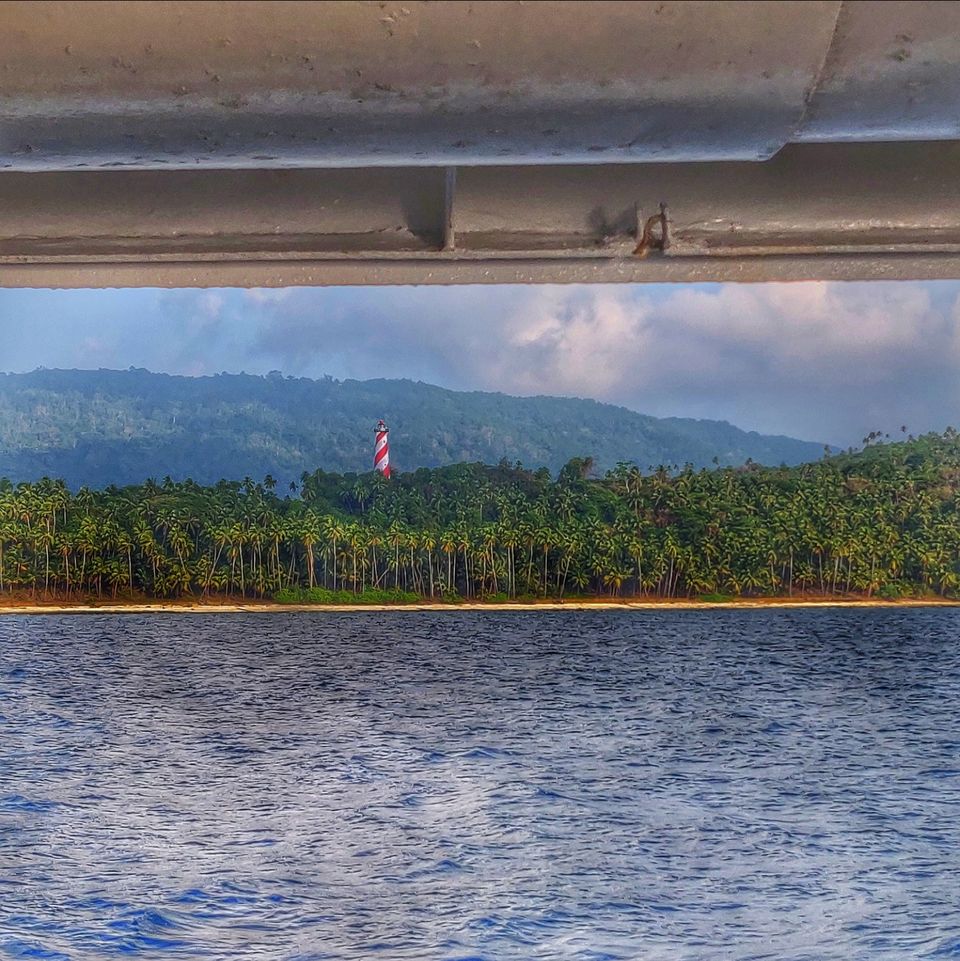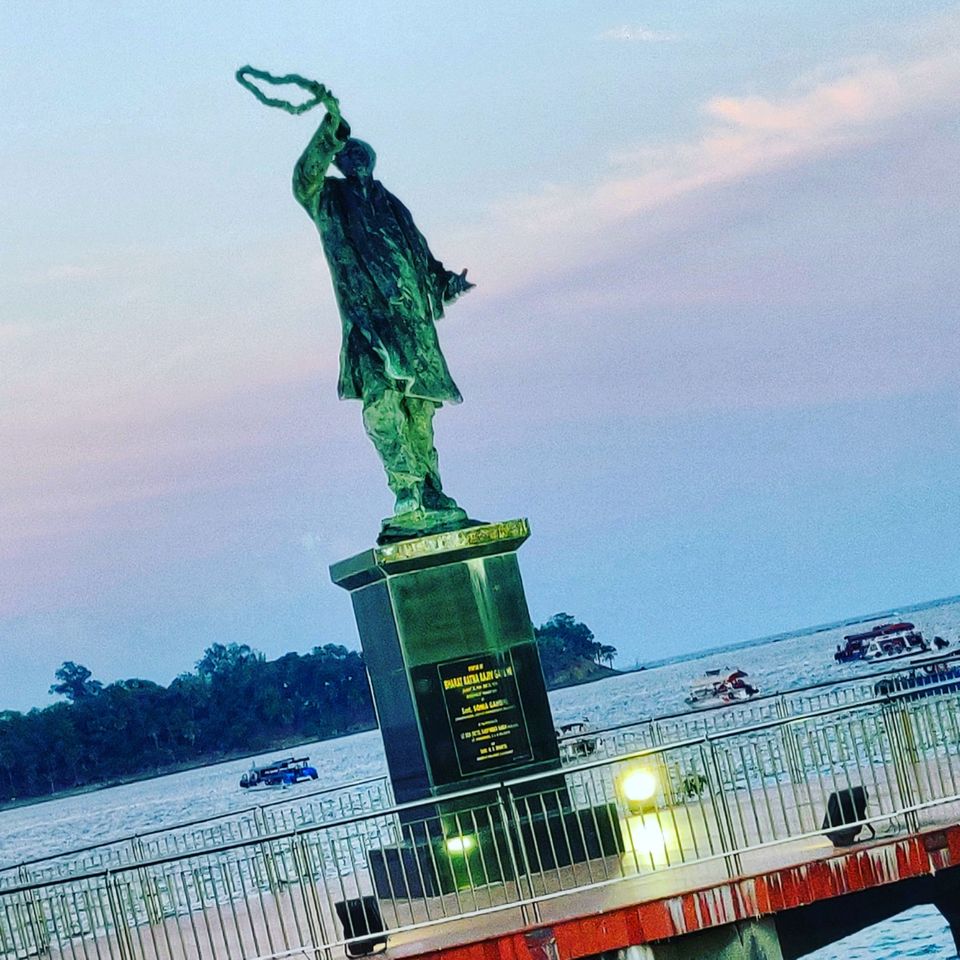 After that later in the evening ,we went to visit Cellular Jail ,that is one the historical monument of our country that narrates the struggle and sacrifices of our freedom fighters . Don't miss the light and sound show . It will give you  goosebump when you will hear the entire story about the Kaala Paani and sacrifices of our freedom fighters for freedom of our country.
Second day,we started early in the morning for Port Blair sea port as we have to catch the ferry for Havelock island. It is a ride of about 02 hours and 45 mins from Port Blair where you can take the ferry to Havelock island , visit the Radhangar beach ,ranked as one of the best beaches in Asia . The entire journey was one of best cruise journey . You can get the beautiful glimpses of light houses, coconut trees as sun rises in the sea and ferry cruising through waves with nearby the cost line.
We reached Havelock around 1030 hours and proceeded towards Radhangar beach by taking a cab from the port. It will take hardly 30 mins to the beach and during those 30 mins you can enjoy the beautiful landscape decorated with coconut trees . That small road trip will take all your tiredness away.
As stated earlier,this is one of the best beaches of Asia and once you will explore it you will get the answer why!!! Beautiful landscape, Crystal clear water,white sand,less crowd and and one of the most amazing views. You can't expect anything better when you are on a beach holiday with your family . Spend proper time there and enjoy the beauty.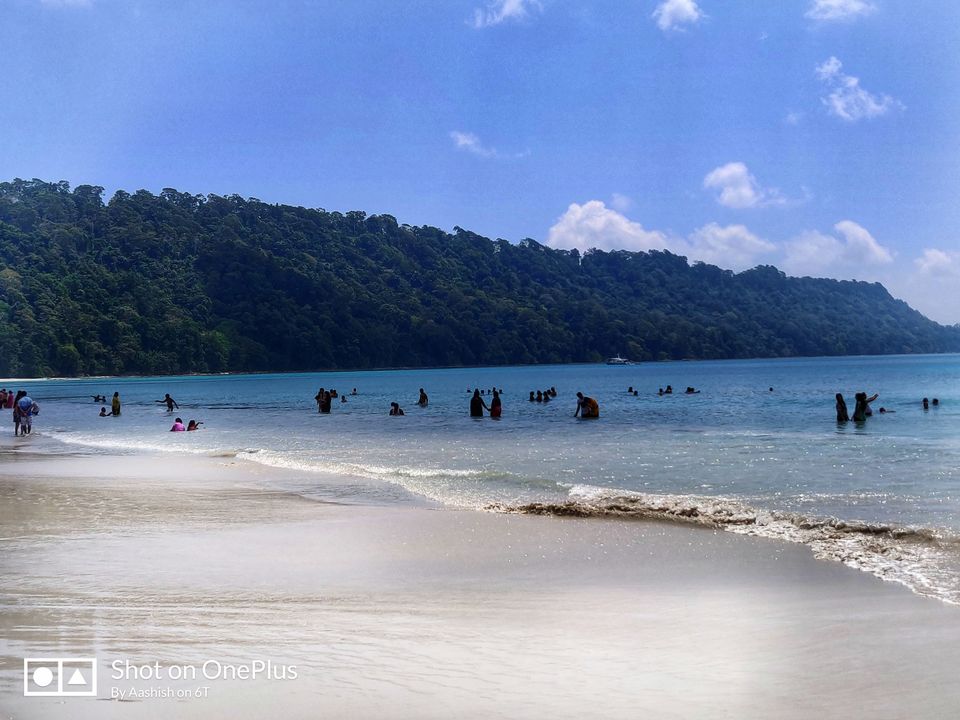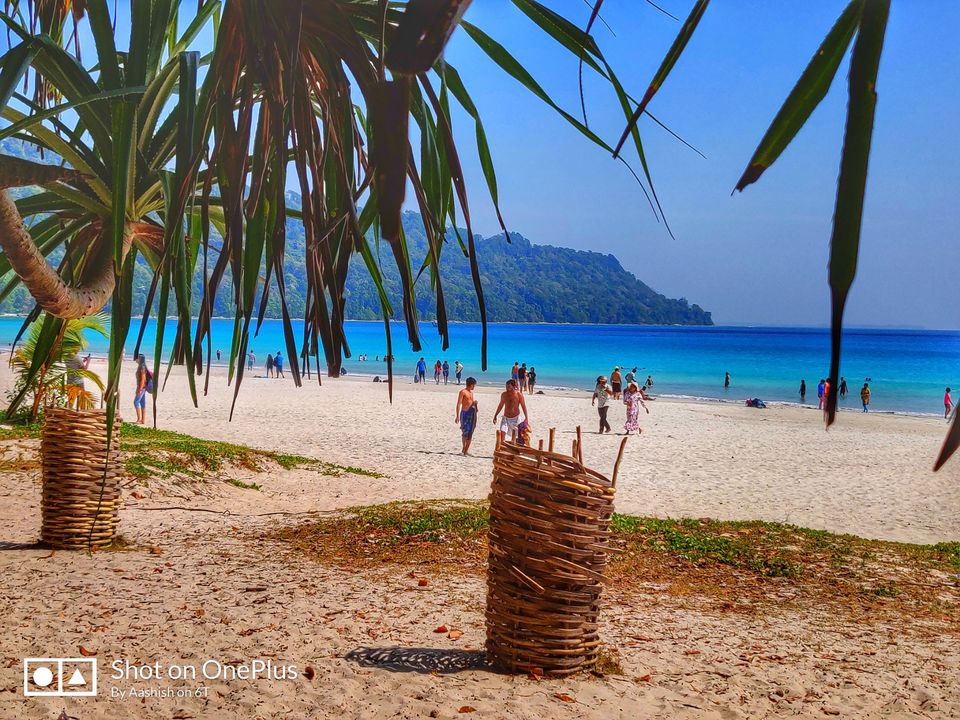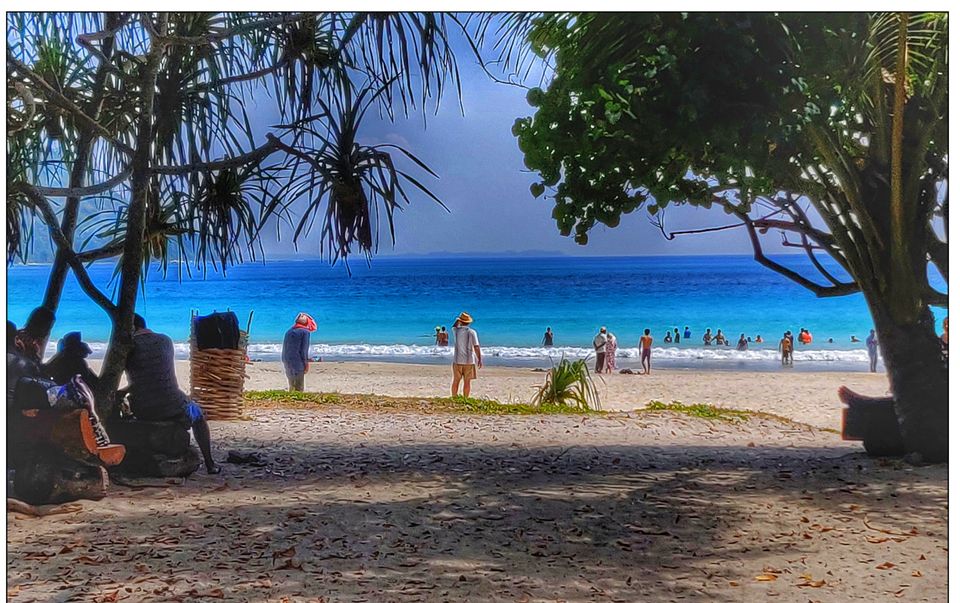 We returned back by the evening to city after spending a good 4/5 hours. The same ferry was coming back and we already had a booking and we reached Port Blair by evening 1900 hours.
On third day we took a boat  ride from the same Marina beach to Ross island , capital of Port Blair. This island have it's own significant importance considering the history of Port Blair .  It's now kept as a monument and you can find the ruins of Tsunami impact here. Beautiful island,wrapped with the historical moments of Andman. You can take an electronic rickshaw to explore the entire island,as it will be difficult for you to walk on steepy way going upward. Those rickshaws are available at the entry point of the island.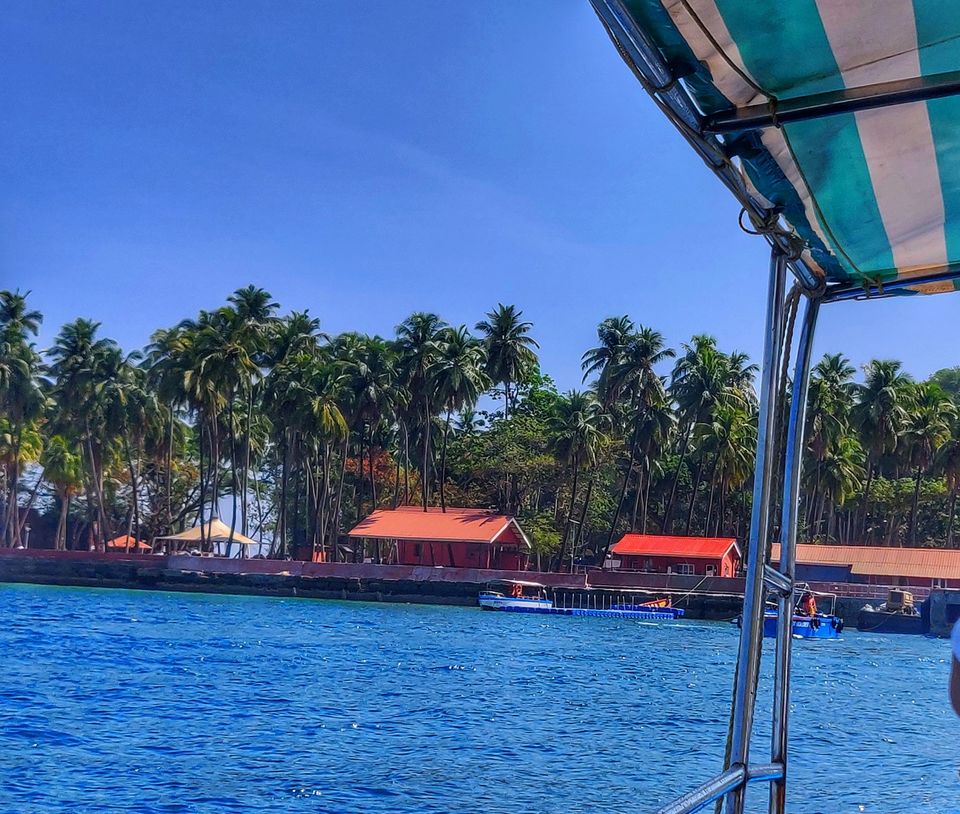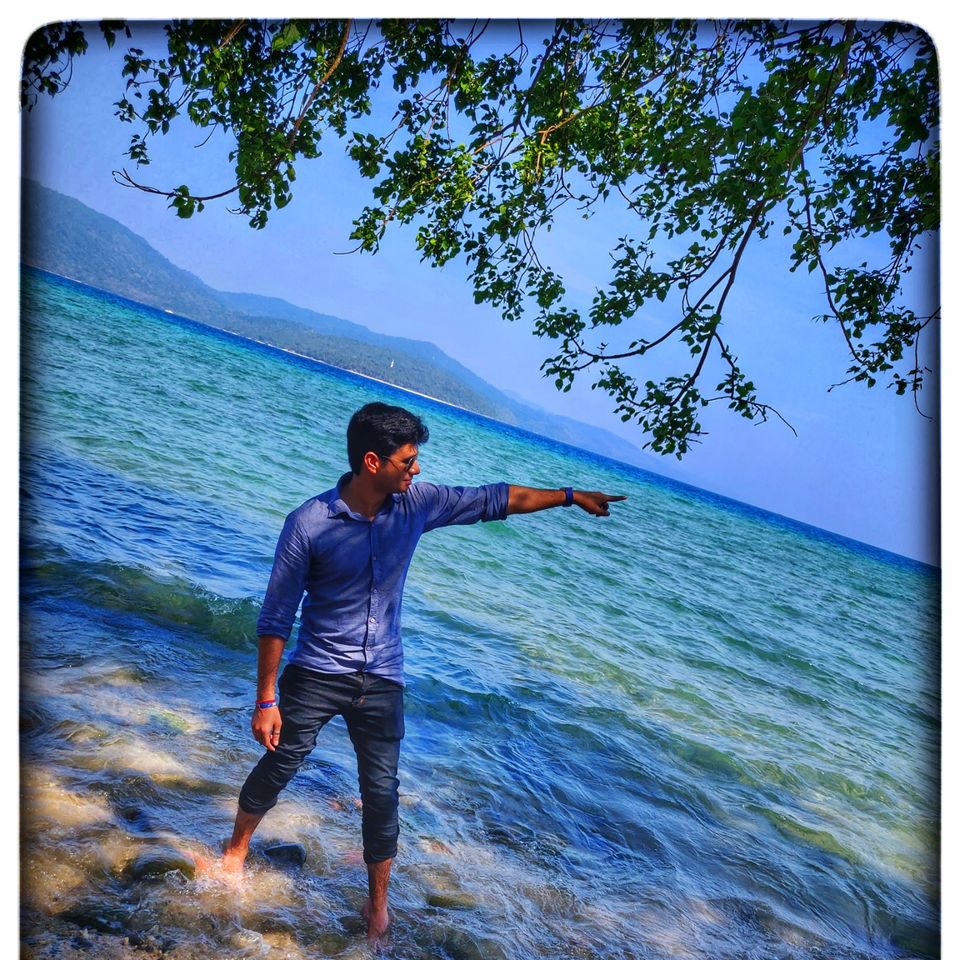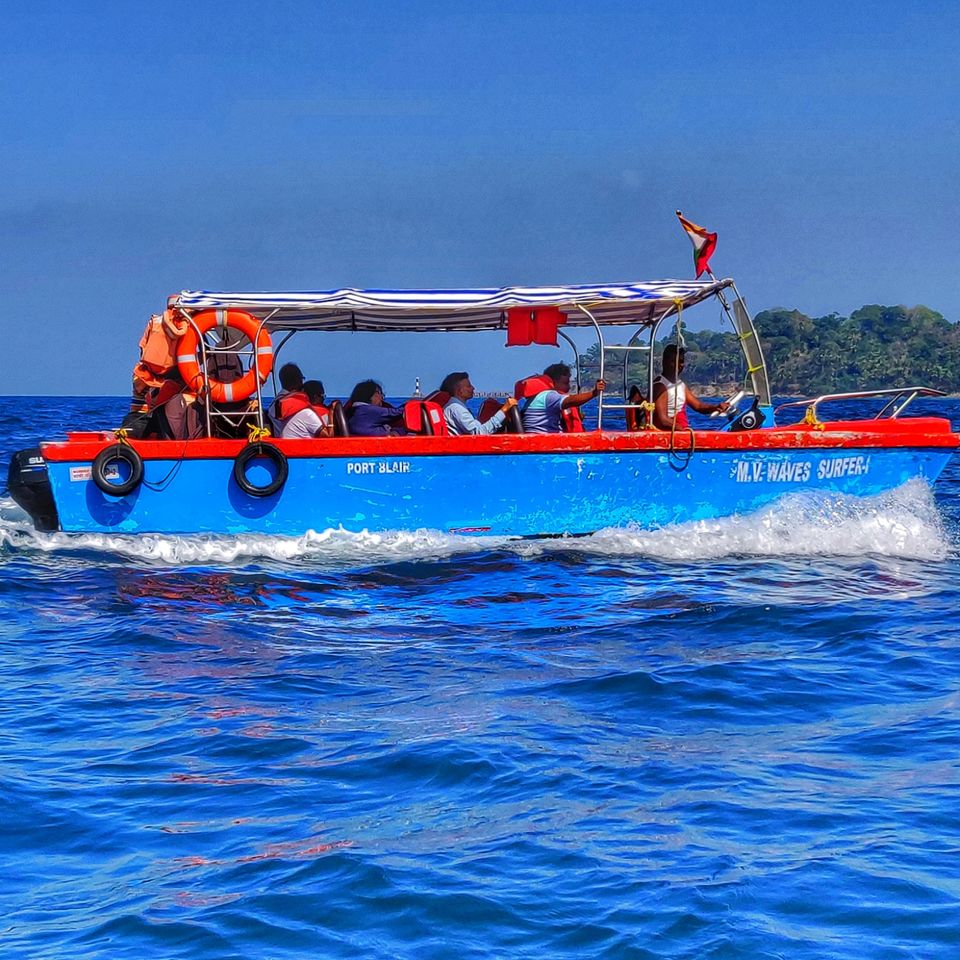 After exploring Ross island ,we were back to the boat for North Bay island,famous for Scuba diving. If you're planning to go for this thrilling adventure,this is the best place. You can enjoy glass boat ride as well as Scuba diving here. From here, we went back back to Port Blair with all the exciting memories compiled together.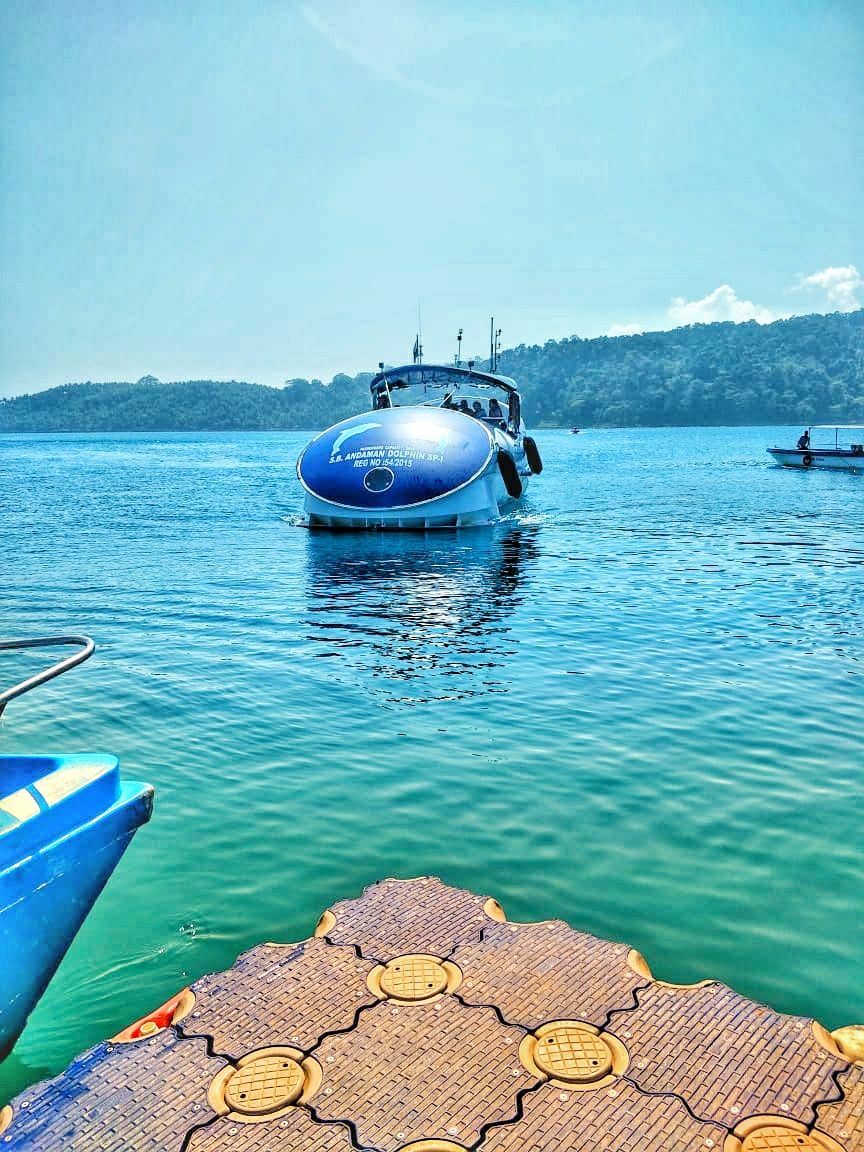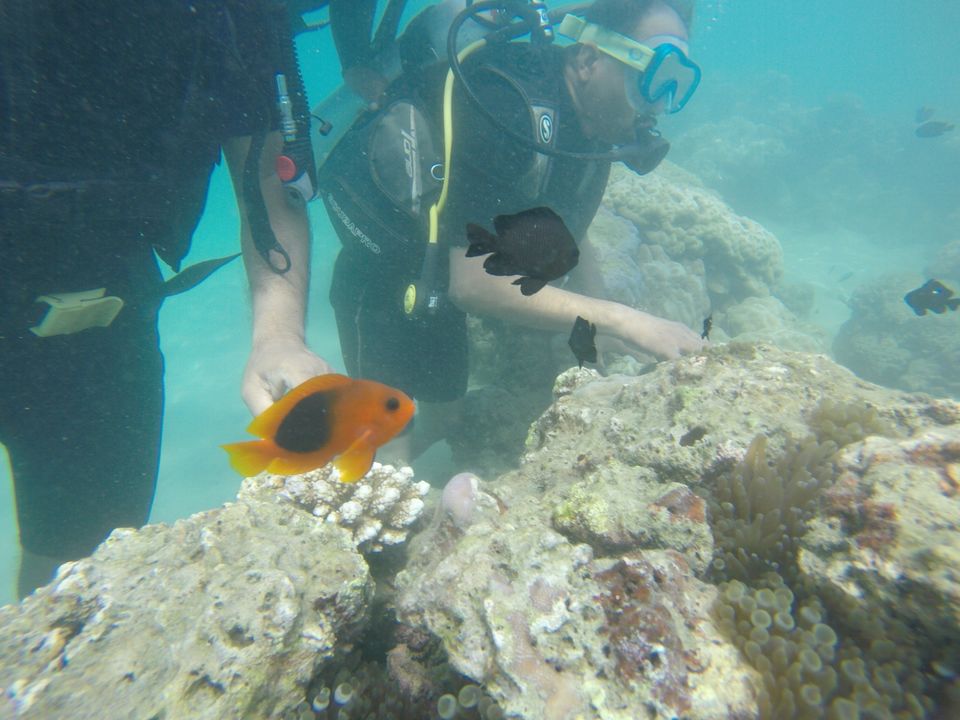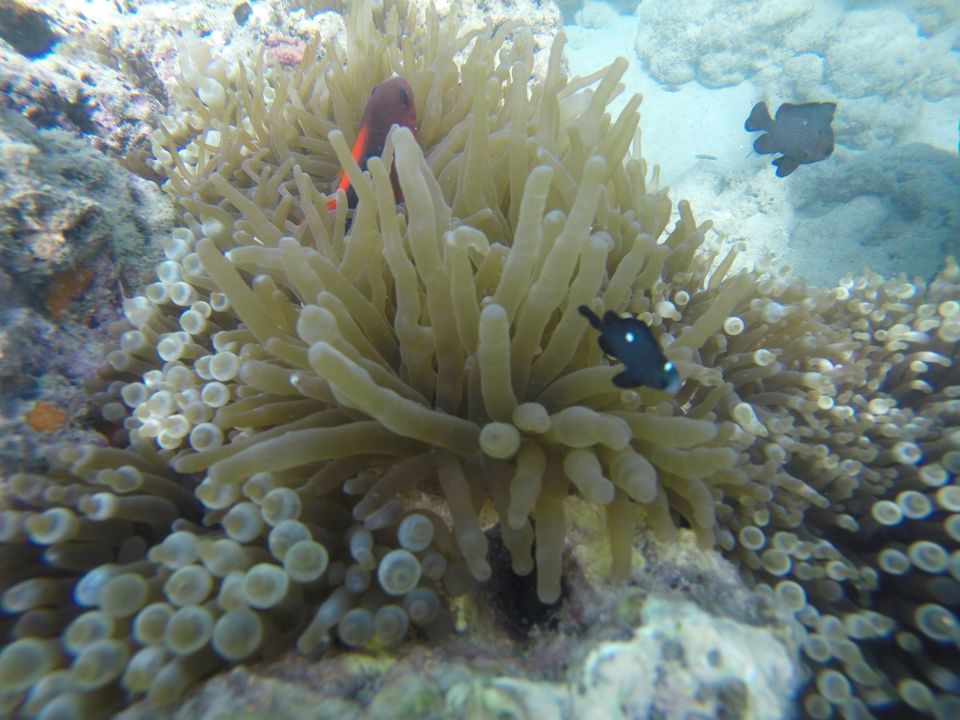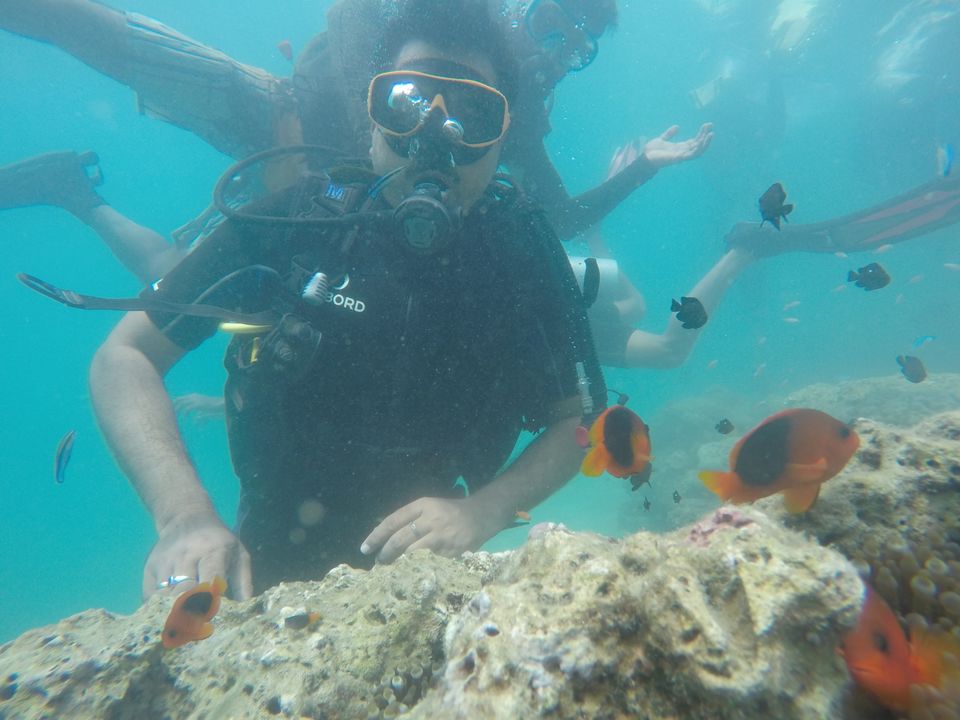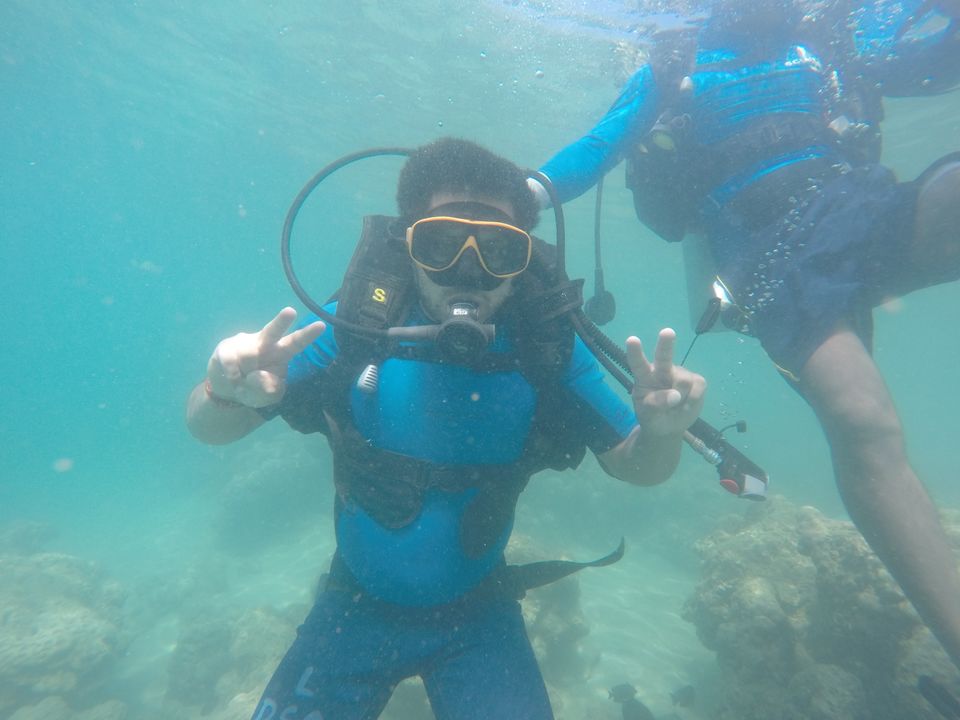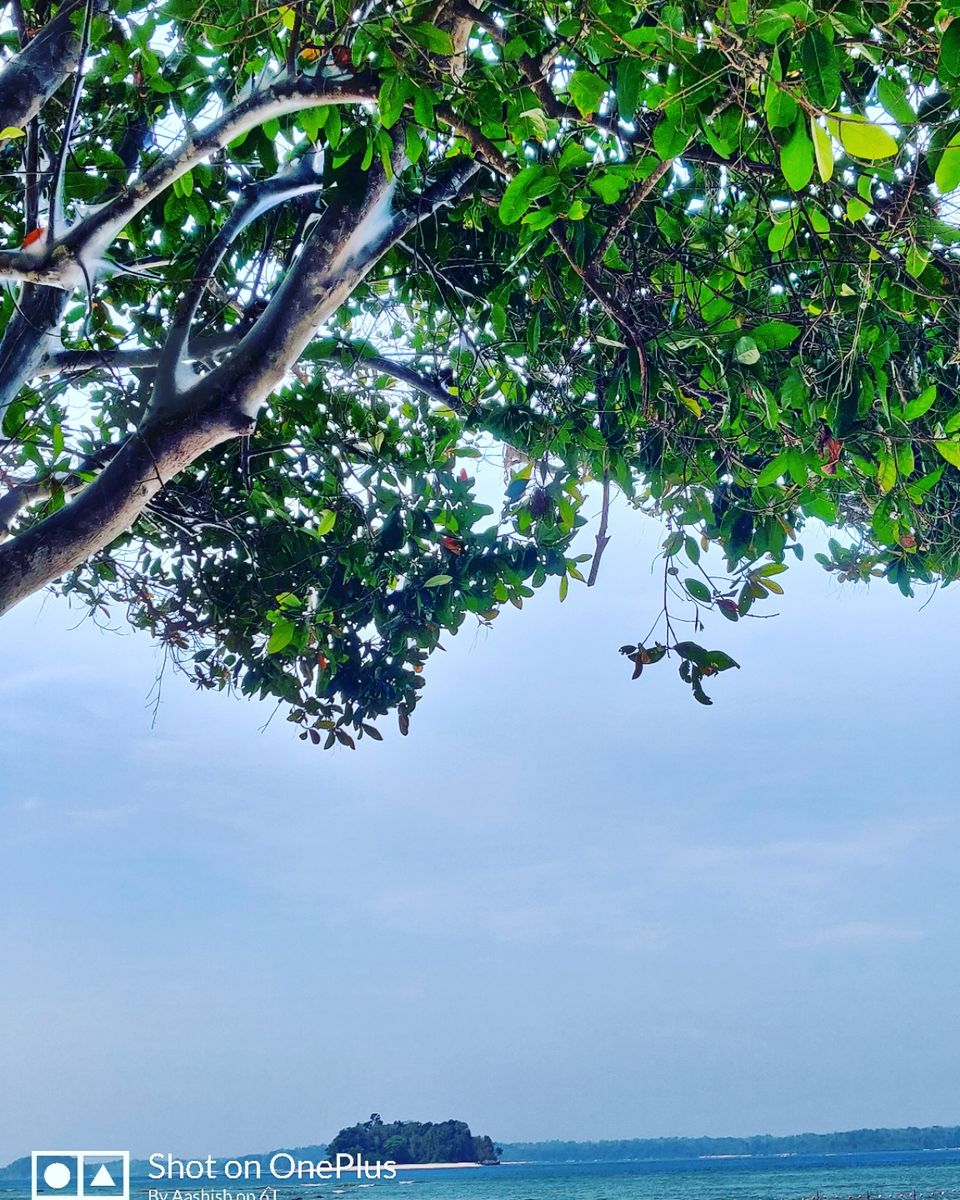 On fourth day of our trip, we decided to visit local places like sunset point and Bird island as we didn't have much to do . You will get enough time after that as well which you can invest in shopping traditional goods here famous for their local crafts. Next day we took morning flight back to our destination.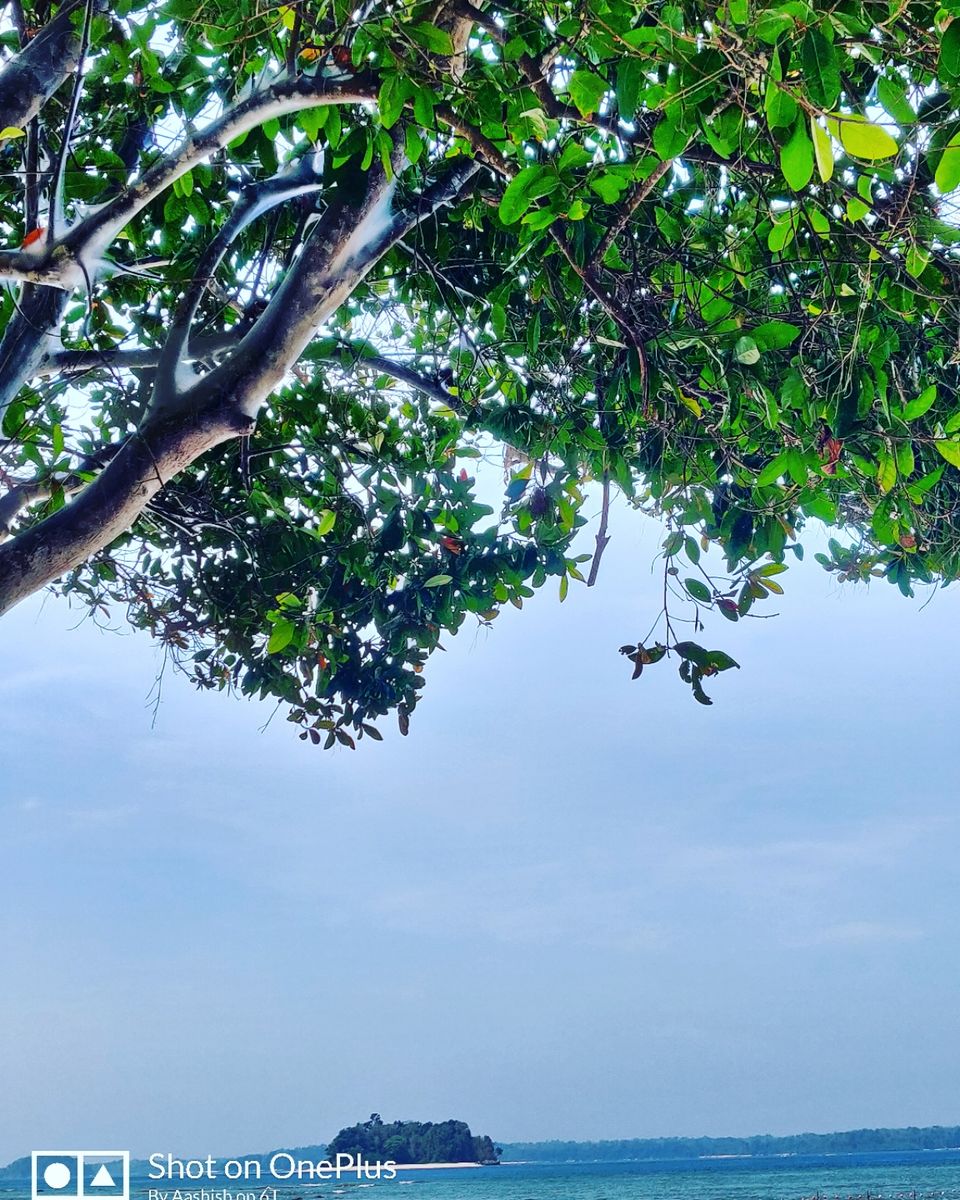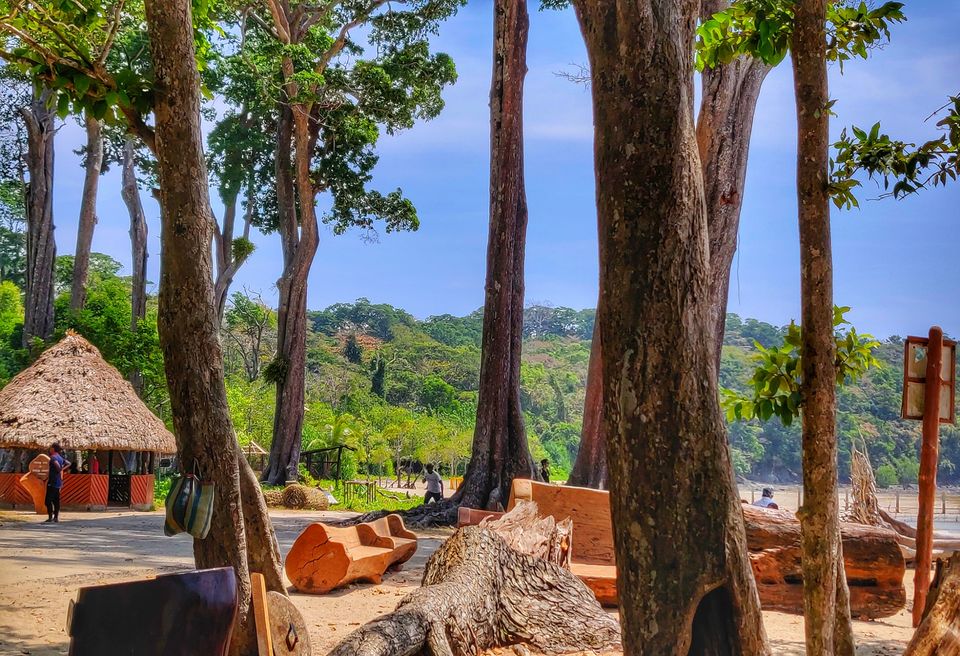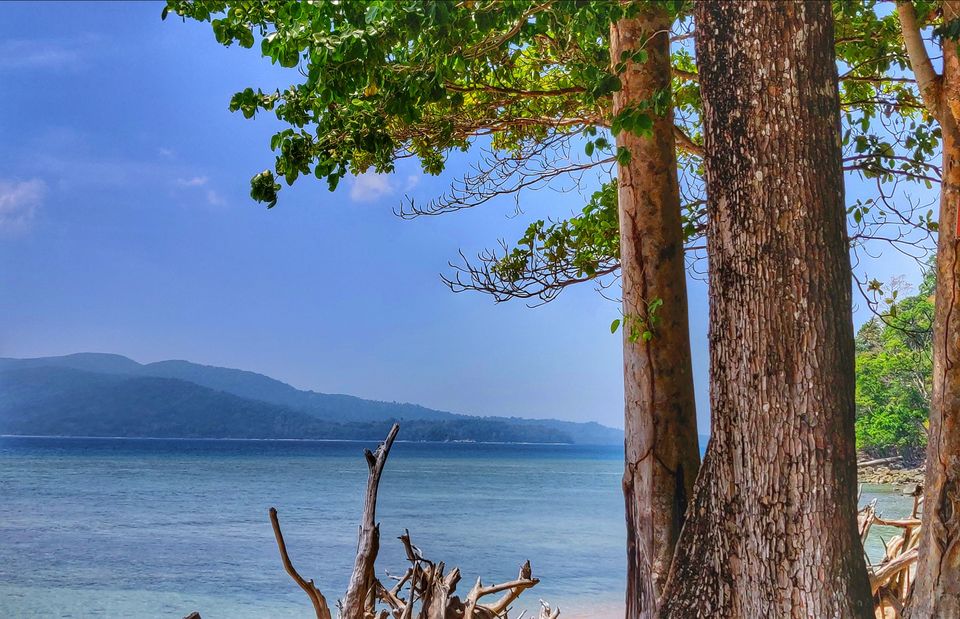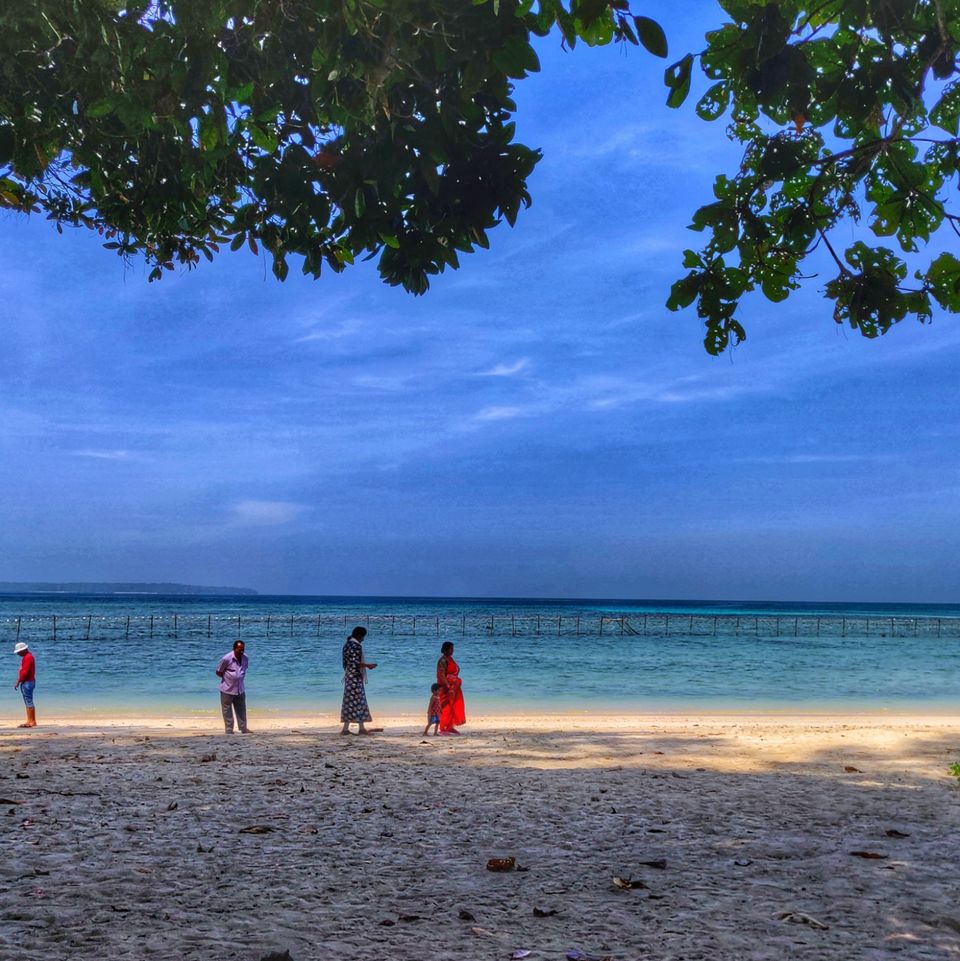 So entire trip was one of the most memorable trip,for your ease I would like to share few travel tips;
Try to reach by morning so that you can get enough time to rest and explore the city.
Be ready to face intermittent internet connection due location of the island.
Try to book hotels nearby to the airport so that you can spend less in travelling to and from the airport.
Always go for budget hotels and spend your maximum budget for travelling as well as adventurous sports like Scuba and snorkeling.
Prebook your ferry tickets rather than window shopping to save your time and for hassle free experience.
Customize your trip rather than exploring each and every beach and getting tired at the end of the day.
Don't miss the scuba diving,when you are going to visit North Bay island. Do the pre booking at Marina beach only since they don't have any booking options at Island and in case if available they may cost you more.
Please follow the safety instructions and guidelines strictly whenever you are visiting the beaches to avoid any unpleasant experience. Few beaches are accident prone due frequent visits of alligators. So please cross check with available guards or local people before entering into water.
At last,but not least, please respect the places you are visiting. Being as a guest,it's our moral responsibility.