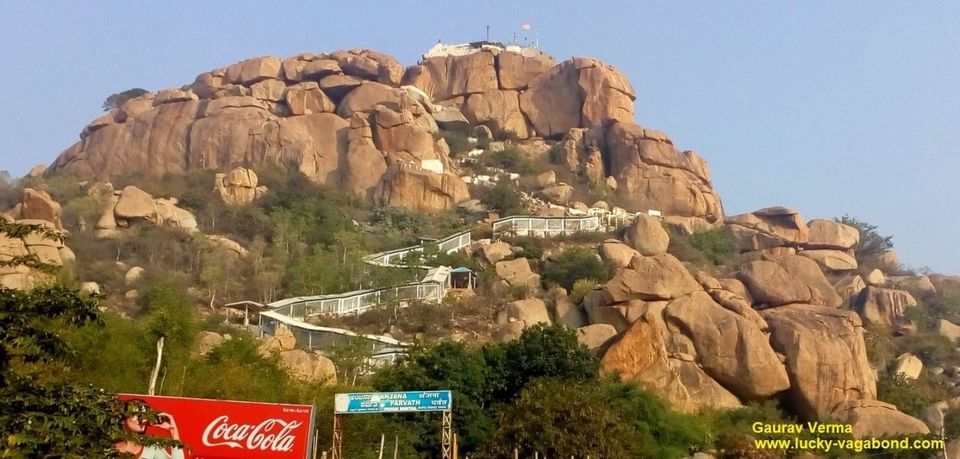 Anjaneya (also pronounced as Anjana) Parvat is at a distance of 5 km. from the site of Hampi in Anegundi village.
This place is believed to be the birthplace of Lord Hanuman. Nearby attractions like Pampa Lake, Rishimukh Parvat reinforces the connection of this place with the time of Ramayana. Lord Hanuman is also known as Anjaneya, that's why the name of the hill as Anjaneya Parvat. Hanuman temple at the top of the hill is the main attraction here. You need to climb 575 stairs in order to reach the summit.
Once you are at the top, you will notice huge stone boulders. Rounded off from the edges, makes you wonder about stability of these boulders.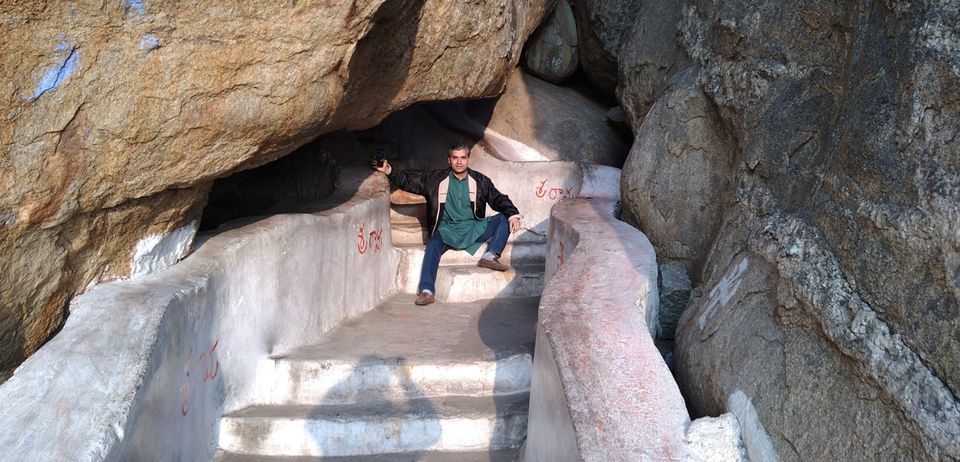 Surrounded by lovely plantain and paddy fields, early morning and evening time is best for capturing natural beauty of the surroundings.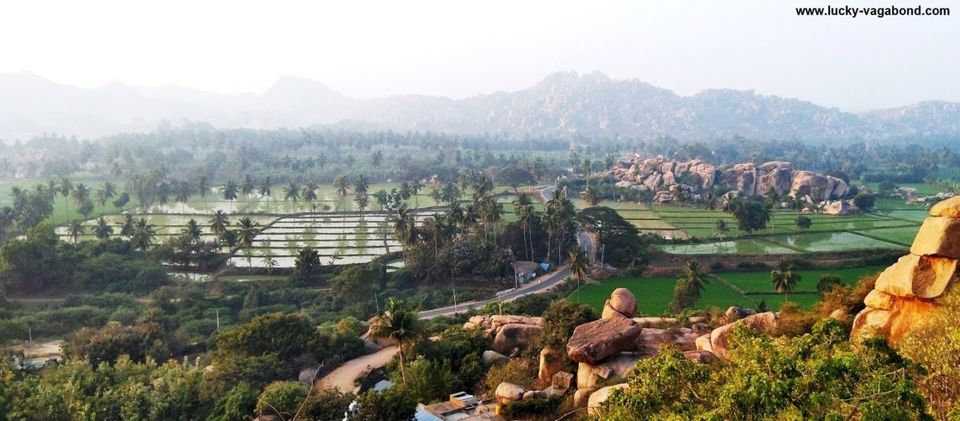 As told by locales, Anegundi (village where Anjaneya Parvat is situated) was previously known as Kishkindha, same city of Monkey king Sugreev mentioned in Ramayana.
Vow..I started at 5:30 AM and returned back by 9:30 AM with lovely memoirs.