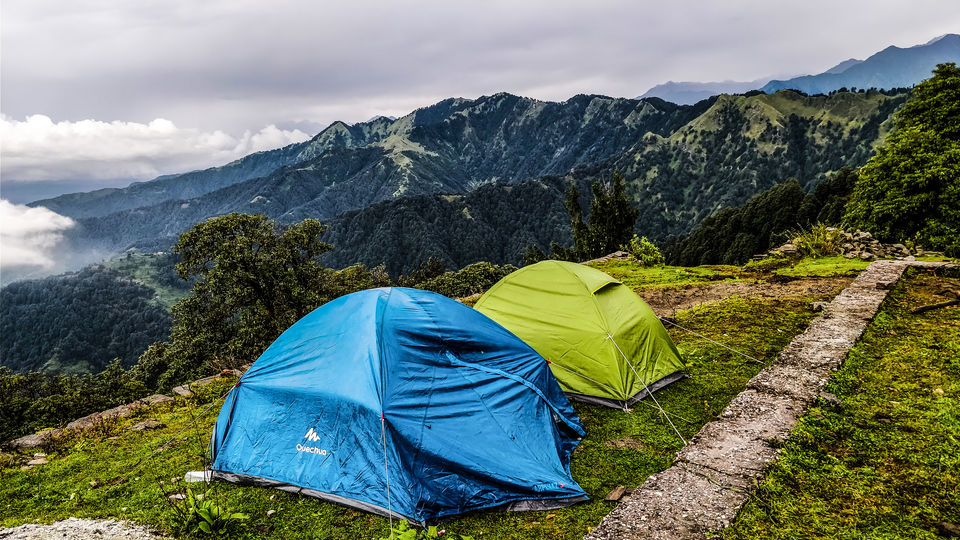 Turning the pages of blog posts and glancing through the pictures of travelers going on treks and exploring the mountains always enthralled me with excitement. Once my friend told me about his new venture-'Trek Tribe'; and I couldn't hold myself from sharing my wish to go on a trek and experience all the excitement and thrills that it brings. They were organizing their first trek to Winch Camp in Joginder Nagar (Himachal Pradesh). I had never heard about this place before, but when I goggled it, OH MY GOD! The place looked awesome and the best part was that the place made to the itinerary of a few trip organizers only. So, without giving any second thought I decided to go on this ride of loaded adventures.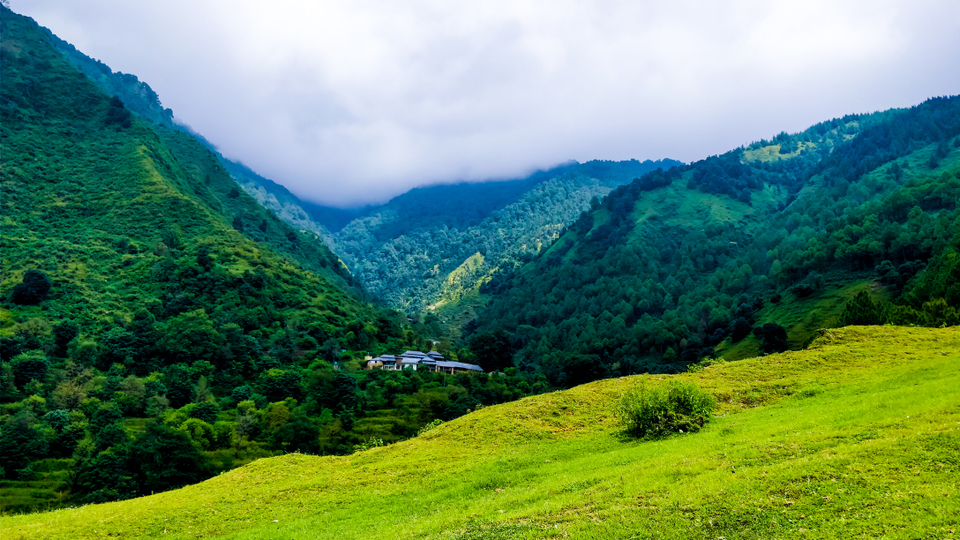 Trek To Winch Camp Begins
Distance of the trek was somewhere between 5-6 Kms from Jimjima village. It did not look like a lot at first, but as we moved further, we found out that it was all uphill and the paths were fresh and rocky. For once the inner me felt screwed, but there was no backing out. I had to do it. We took some small breaks or I should say my co-travellers took some small breaks and I took many. Sun was hitting up as it was noon, I was also worried about getting tan LOL! All this cribbing went off when I saw an amazing view of Joginder Nagar valley amidst the mountains and clouds. It was breathtaking! Then I told myself " agar yaha se aisa view hai toh upar se toh katal he view hoga". This was the motivation that kept me moving.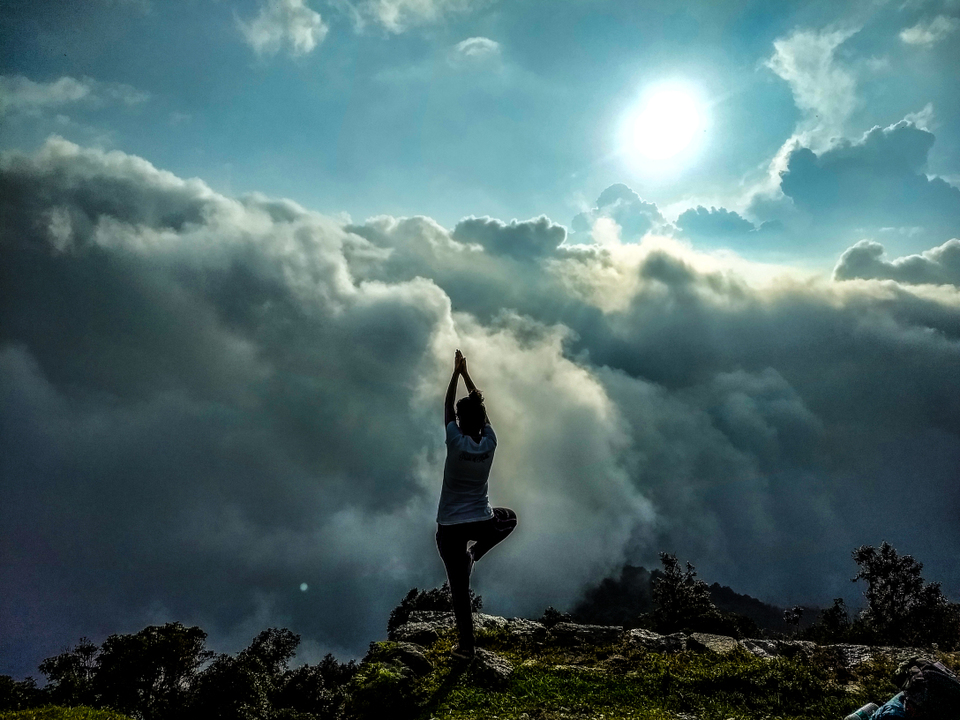 We took a lunch break in between to re-boost ourselves. There was this huge haulage track from 18 Number (stop on the way, although I don't know why people call it that) which was 70-80 degree steep. "We have to go up this way now" one of my friends told me. "Are you out of your mind?" was my reaction. Although we did not directly take that track to move uphill, still it was one hell of a task. We took the rocky jungle path. And my friend, there were 3 such horrors.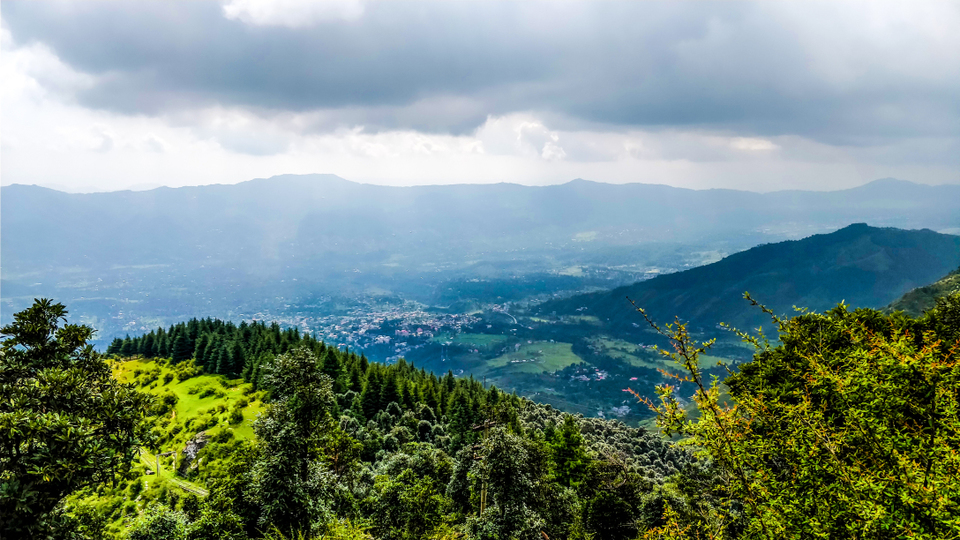 In last 500m I was literally dying. There was this trekker with us who kept on saying " bus 5 minute aur" for once I believe him but then when he went on with this one liner of his for the next 20 minutes. I was cursing him, I was cursing the trek as well. Finally, we reached our destination. I was awestruck when I saw the picturesque view from our sight. It was like a painting gone live.
Camping Amidst Himalayas!
We set up our tents on the sight, made tea and cooked some ready to make dinner for ourselves. I was experiencing all this "making chulha" and "bonfire" in the hills for the first time. We ate, we danced, we sang and of course discussed horror stories of Himalayan dayans. But the best part was this closeness to nature. It was so serene and quiet. At times I could even hear the wind blowing. It was like living under the stars!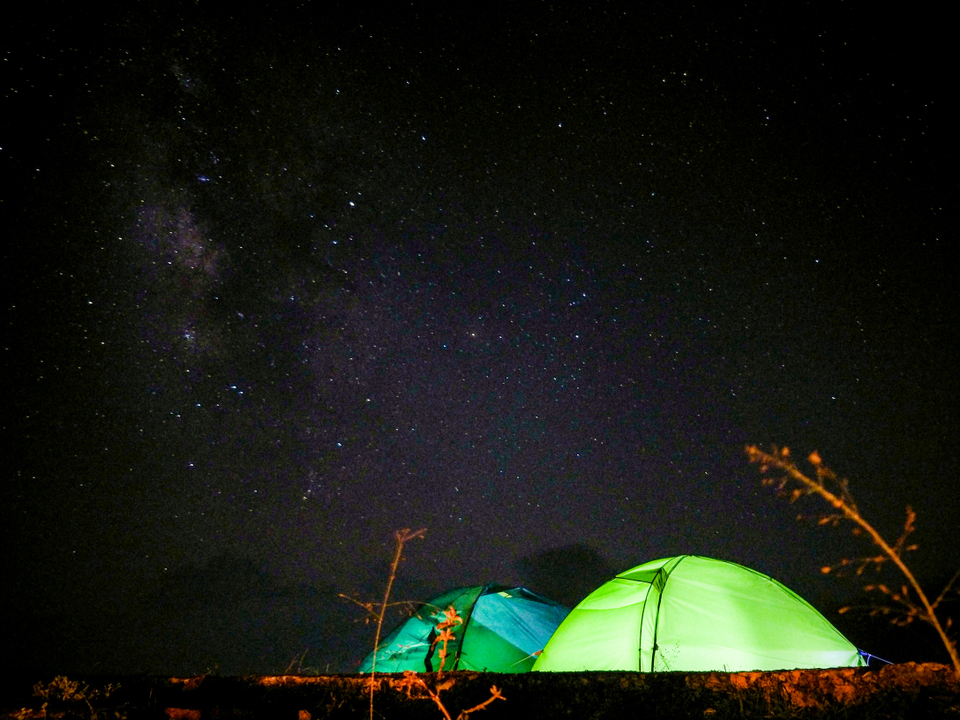 We went inside our tents after some time. We got a little scared as people told us about the Himalayan bears that might end up joining our party. Nothing of that sort happened though. It started raining in the night when we were asleep, which was like an icing on the cake. It continued to rain till morning. We woke up to a stunning rainbow among both dark and blue clouds. I was overwhelmed when I saw that peacefully dazzling sight.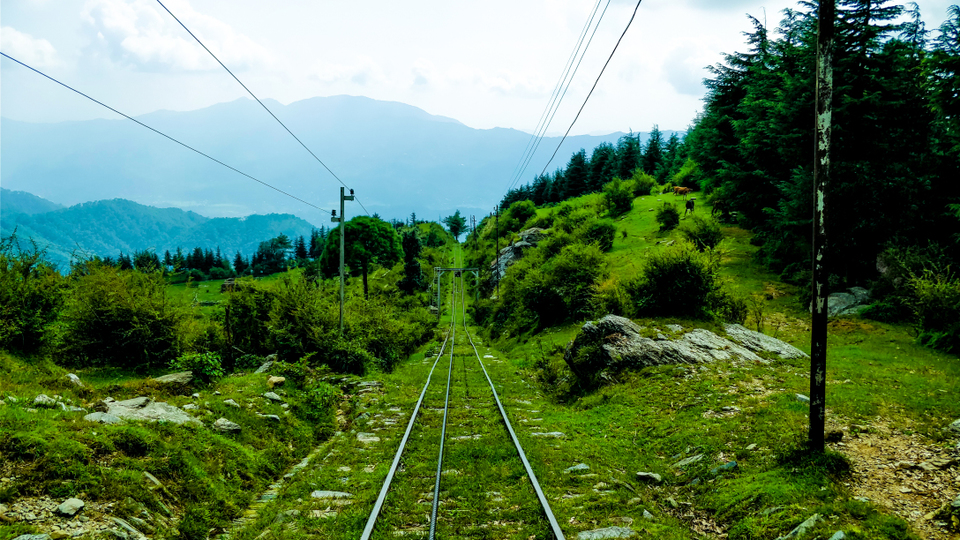 We came out of our tents when it stopped raining and explored the place a little. We had our morning snacks and started our trek down. I wanted to stay there for long. I felt like building a house there.
On our way back we took a different route. It was a little slippery because of the rain but much easier than our trek up. There were jungles all around filled with fresh smell of trees and grass. I was exhausted and my feet were hurting bad. At one point I just wanted it to end. The trekker again kept on saying "5 minutes. 10 minutes" but by now I had recognized the liar in him. He was doing this to keep us motivated and filled with energy which I liked as this was the spirit that kept us from giving up.
Finally, we reached Jimjima village and the cab that was waiting for us there looked nothing less than a cart to heaven. This trek was once in a lifetime experience for me. The things I learned, the exploration, those eye- catching views, that tranquility, all this will stay with me forever. Thank you Trek Tribe for taking me on this amazing trek. One phrase that came to my mind when I was on my way to Delhi was, " Take Me Back ".
Do you have any queries. Feel free to reach us out at trektribemail@gmail.com.
Checkout Our Trips & Itineraries.
Categories

Published by
Trek Tribe
Trek Tribe is a community of passionate folks hit by a travel bug who curate personalized and fun-filled trips to unexplored Himalayan destinations. View all posts by Trek Tribe
Trip Experiences