Annapurna Base Camp Trek is being the perfect choice for trekkers Since Adventure Master Treks has been providing excellent service to its costumers all over the world since years, Annapurna Base Camp Trekking is one of the most highlighted trek that we have been proving. Annapurna Base Camp trek is known for the ideal and popular trekking in the Annapurna region of Nepal that lies in the north central of Nepal. Annapurna Base Camp Trek gathers highest peaks like Machapuchhre(6,993m), Mt. Annapurna I (8,091m), Mt. Annapurna II (7,939m), Mt. Annapurna III (7,555m), Mt. Annapurna IV (7,525m), Mt. Hiuchuli(6441m), Mt. Lamjung Himal(6,986m) and many other small and big Peaks.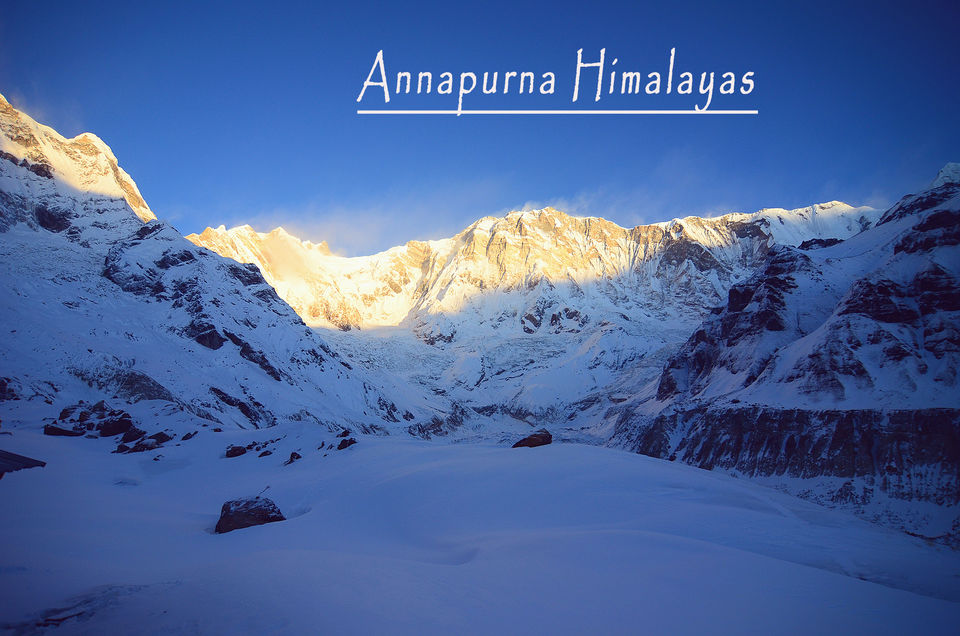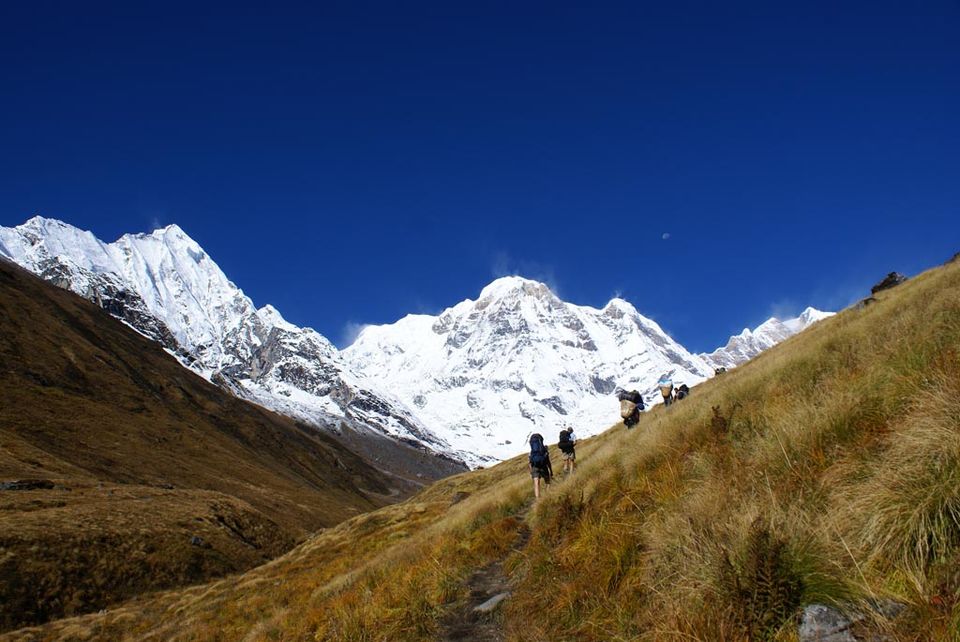 Various ethnic groups during the trek can be seen here such as Brahman, Chhetri, Magar and Gurung sharing their culture together. These are some of the unique things that you can explore in different parts of Nepal.You can explore unique and totally new culture and lifestyle of people with natural hot spring which is another center of attraction of this place. Our trek to Annapurna base camp is 17 days in total. The visitors that come here feel completely different with its tremendous surrounding. This trek takes you at the maximum elevation of Annapurna Base cathartics 4140m. Annapurna Base camp trek takes you to a journey to discover beauty of rhododendron forest, mountain ranges,various kinds of birds and animals (more than 100 kinds), untouched remote villages, terraced rice paddies, landscapes and incredible forest of the Annapurna. The route to Annapurna base camp provides you true sense and beautiful nature and culture. The local peoples here are in habitations to the foreigner style.
So if you are planning for this trek then summer is the best time because sometimes during winter, the Base Camp is closed due to the high level of snow but in spring time, the huge rhododendron forest in full bloom gives the trek an extra charm. The trek begins from Pokhara then head toward Annapurna Base Camp passing through beautiful villages.Therefore you are most welcome to explore Annapurna region with Adventure Master Treks.