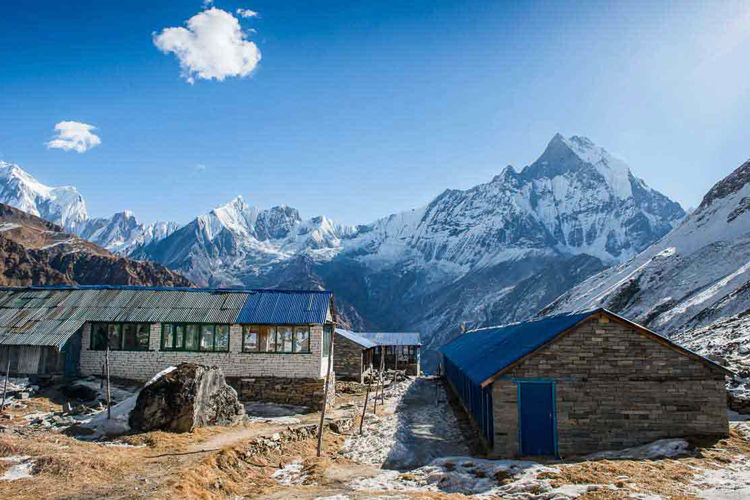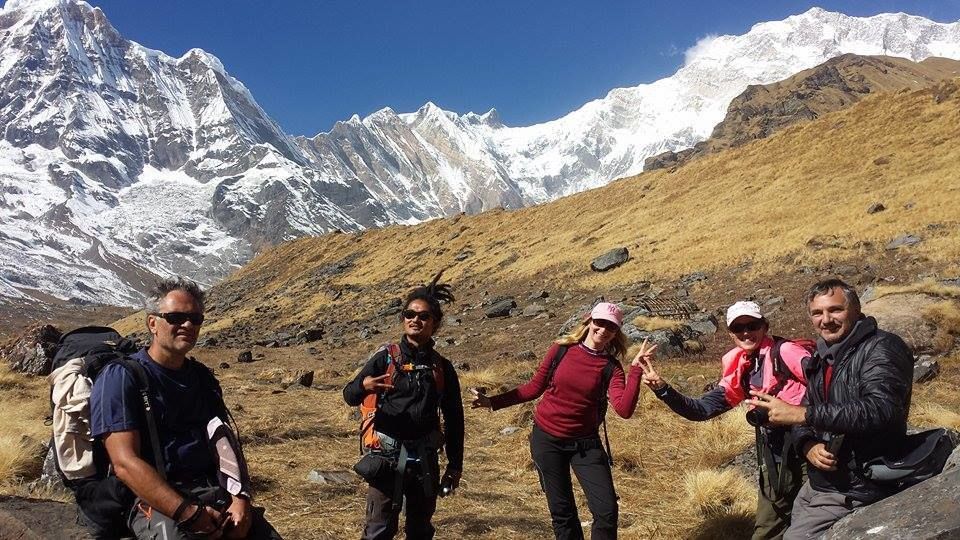 Trip Highlights:-
1) Adventurous journey to the base camp of Mount Annapurna.
2) Awesome views of Mount Annapurna, Dhaulagiri and Fishtail along the way. 
3) Scenic hike across typical ethnic villages, landscapes, valleys and scenic jungles.
4) Natural hot spring in 'Jhinu Danda'.
Annapurna Base Camap, one of the best classical treks in world grants heart moving Mountain View along with an opportunity to experience the typical villages, local people and traditional way of living life in Himalaya of Nepal.
Mt. Annapurna is known as world's top ten highest peak (8091m) located in western Himalayan region of Nepal. Journey to Annapurna Base Camp goes at an altitude of about 4,130 meters above sea level. It is a very popular trek in the world which offers splendid walk through diverse landscapes, snowy peaks, hilly gorges, green forest and faunas. It is one of the popular choice among diverse outdoor enthusiasts, from a solo female traveler to hiker travelling in groups to Nepal. The best part of this trek is trekkers chance to capture jaw dropping Annapurna Himal along with beautiful early morning sun shine. So this region is also known as the soul of Nepal.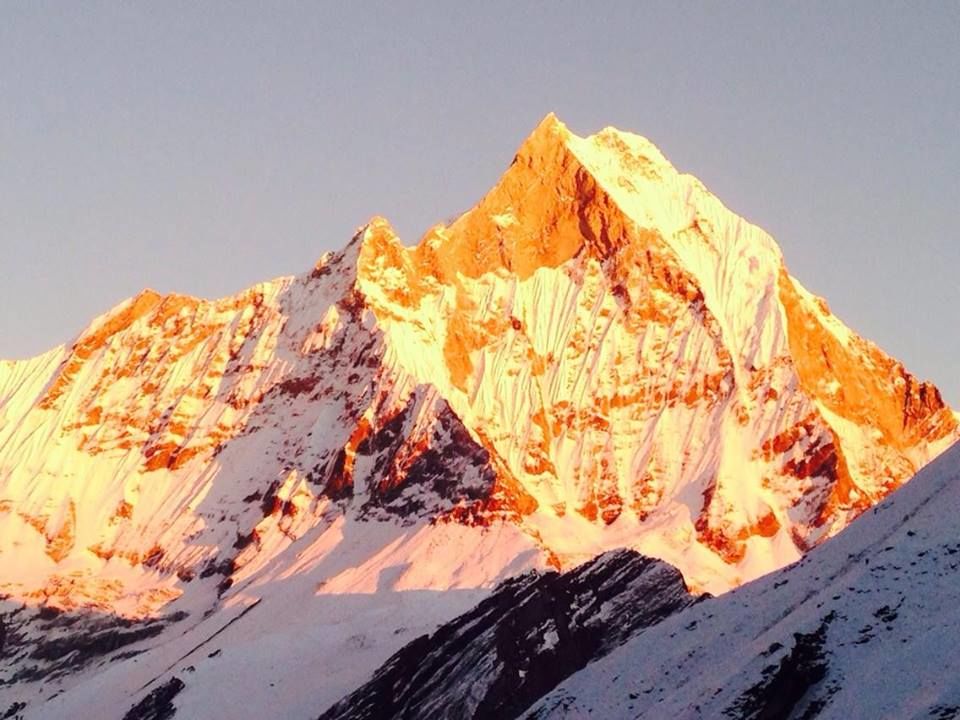 Way to Annapurna base camp begin from Pokhara city, one of the finest city of Nepal. Trekkers can observe the stunning view of mount Fishtail (Machhapuchhre) on the way. The trek is even more attractive in spring. The whole forest along the way is covered with blooming colorful rhododendron flowers. Anyone can undertake this place anytime of the year except during monsoons (July-August).
An adventure journey to the base camp of Annapurna is also considered to be the safest and moderate in case of difficulties. It takes at least 10 to 14 days for the completion of whole trip to this place. It won't be wrong to say people can witness mother of nature if their trip is to Annapurna Base Camp.