Annapurna Circuit Trekking (ACT) is classically recognized for the most typical trek which will let you experience the distinctive natural settings and gigantic biodiversity of Nepal. Annapurna circuit trekking principally lets us tread on the very old paths which used to be business routes between Nepal and Tibet. This stirring Annapurna Circuit Trekking moves up from approximately (900m) to (5416m). Annapurna circuit trekking offers a prospect to spot an assortment of vegetation, wild lives, colorful prayer flags, monasteries, mani walls as well as different groups of ethnic inhabitants. Annapurna circuit is one of the best trekking in Nepal.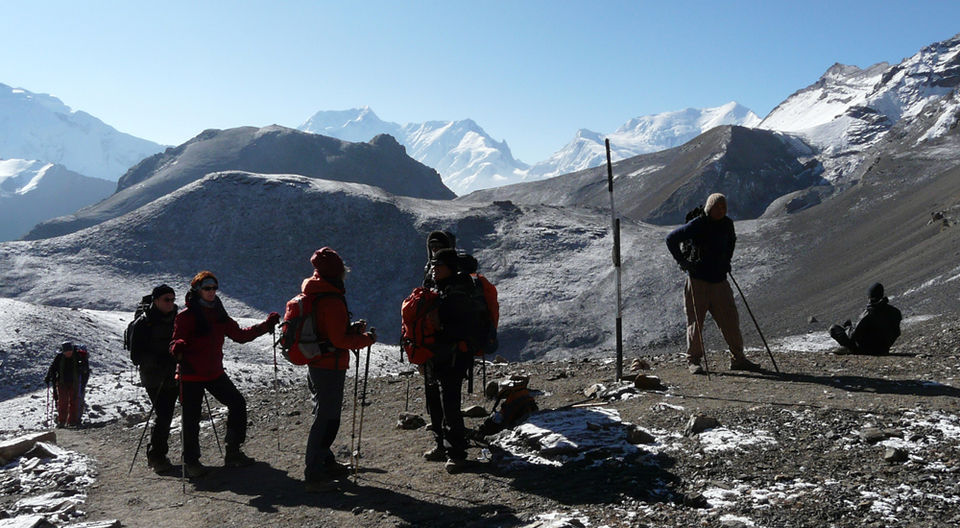 Annapurna Circuit trekking enthralls you more is an extraordinarily wide array of climatic regions in such a little area. Also, Annapurna circuit trekking offers an amazing panorama of Annapurna (8,097), Dhaulagiri (8,167m) Lamjung, Tukuche peak, Manaslu, Machhapuchhre (6,993m) and several more peaks. Annapurna Circuit Trek begins from Besisahar located 130 km West part of Kathmandu. And then follows the Marsyangdi River valley and passes rich paddy meadows, several waterfalls, streams, and striking villages to reach high deserted part, Manang (3597 m). You can also soak yourself in the hot springs at Tatopani and then ascend to Ghorepani if you trek further than Jomsom . Annapurna circuit trekking gets amazing when climbing to traverse the Thorong La pass (5416 m) which is the maximum point for the entire trek. So, Thorong La pass is one of the highest pass trekking in Nepal Himalayas. Annapurna Circuit trekking, the way down from the pass takes you to Hindu as well as Buddhist holy place Muktinath which means "God of Salvation". This holy area lies in the arid topography in the rain shadow of Nepal Himalayas. Annapurna Circuit trek end by taking a flight from Jomsom to Pokhara.
Nepal Kailash Trekking suggests while you acclimatize in Manang, visit Ice Lake. The Ice Lake provides you super majestic Annapurna Himalayas in good weather. You can make a side trip to Tilicho Lake if you have extra 3 more nights for trekking. Tilicho Lake is situated (4919m), Tilicho lake is known as the highest lake in the world. Annapurna Circuit Trekking(ACT) with Tilicho lake is one of the best and adventure trekking in trans-Himalaya of Nepal. Tilicho lake trekking is one of the off beaten path trekking in Nepal Himalaya. Do not hesitate to contact us for Tilicho lake itinerary.
Nepal Kailash Trekking helps you to go for Annapurna Circuit trek which will be one of the unforgettable treks in your life. All in all, you will get to pass through the diverse settlements of Chhetree, Tibetian sherpa, Bramin, Thakali, Tamang, Magars, Gurung etc. Also, you may spot wild lives like Mountain Thar, goat, jackal, leopards, birds including long-tail birds, pheasant, among others which are an amazing experience. During Annapurna circuit trekking, you will be visited the famous pilgrimage site, Muktinath Temple.