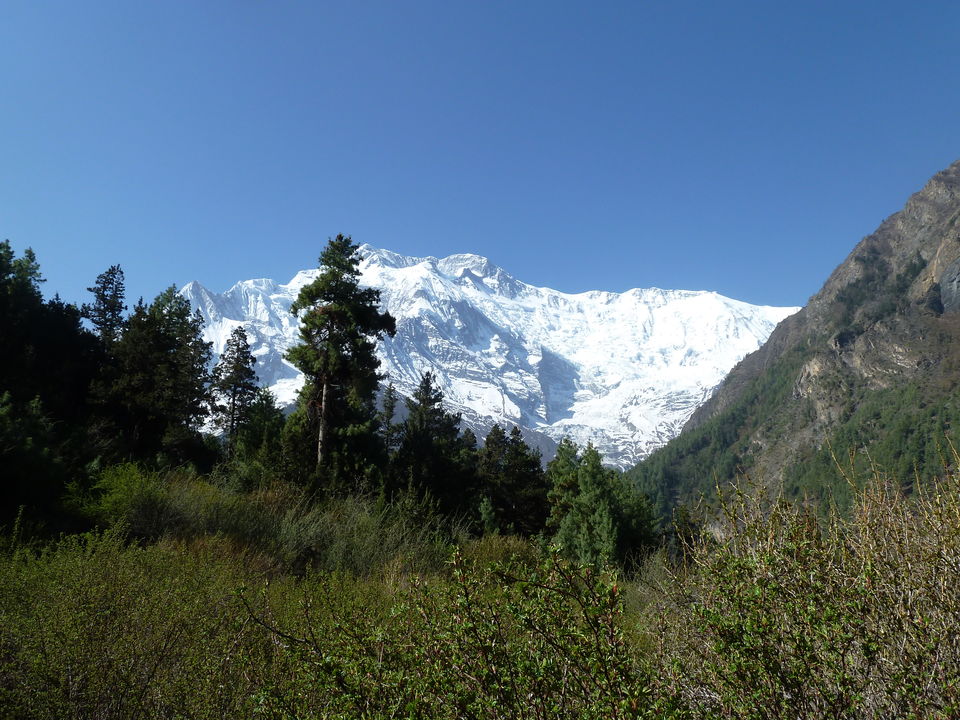 Annapurna trek is one of the old and popular trekking rute in nepal. its very famous and world number one best holiday destination.
Its located in west nepal near pokhara. the trek start 7/8 hrs drive from katthmandu to besishar , its a getway of annapurna circuite trek , Along the way you will cross rice filed, inhabited by Gurung , mogar and tibetain in high area of the region. From early days of this trek you can see the Annapurna himalaya's and manaslu range. which region has a two above eight thousend metter high. mountains mt.Annapurna one( 8090m,) and mt. manaslu (Alt 8167m.) includes many others high mountains . After four to five days trek you will reach in above 3000m high region , its totally tibetain habitation and whole Annapurna himalays is surraunded for the region. they have a beautiful culture , religions. you can also visit monastery into this valley. Pisang and manag is very famous local villages here. where is more then 5000 local people live. they won culture . they are depended in tourism trade, farming as well.
few days exploreing in this valley you will leave this valley and you be won way to thorong -la pass Alt 5416m. its also know as a world longest and beautiful view pass. After cross this pass you will reach inother side of mountain where you will see different landscap , as well as many others himalayas peaks includes anothers above eights thousands mountain called mt.Dhaulagiri. Muktinath is a very famous temple in this region where you can go to visit , thousands of pilgrims use to visit every months of year. you will trek back contineue to jomsom - marpha is a anothers beautiful villages here, where you can see many tibetains trade, anda beautiful monastery as well. This village is a popular in apple farm . they grow very they have a huge gardern of apple. all most whole around the village.
Continue back to tatopani where you fine a hot spring natural water . you can take a bath here. its a big relife for our buddy as a medicien after long walk araound annapurna trek. then back to pokhara where your trek is end here. then you can do sightseen your shelf or we can also guiding to show you nice place of pokhara city as your interest .
For more detais please don't hessite to visit our official web site www.exploreinnepal.com or you can also email us at info@exploreinnepal.com