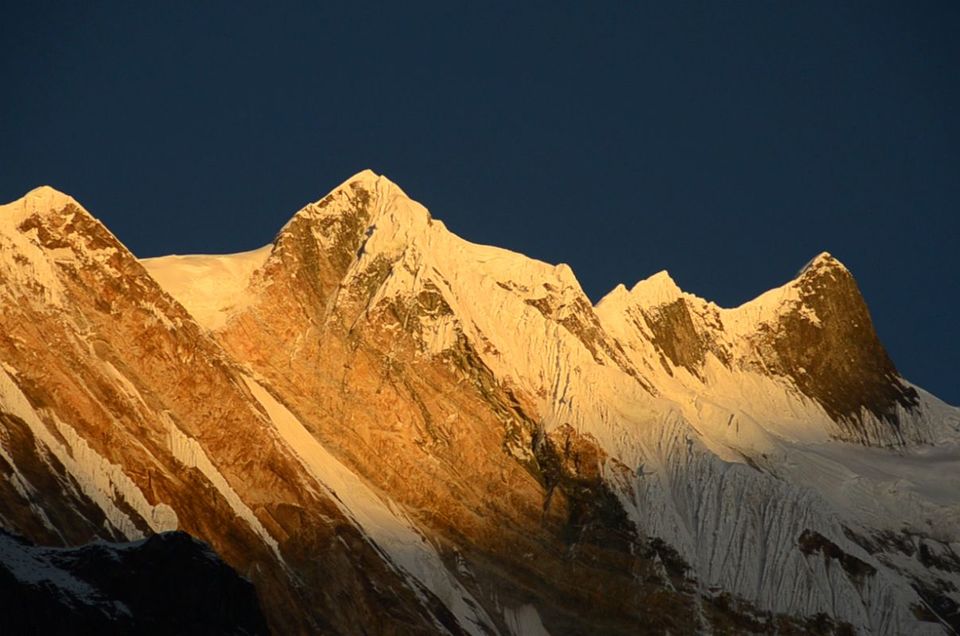 The Annapurna Sanctuary trek, otherwise called Annapurna Base Camp (ABC) trek, is a powerhouse—it's one of the briefest significant treks in Nepal and gets very close with a portion of the greatest mountains. The trek starts with marsh bamboo backwoods and rhododendrons before making it up through the Modi Khola Gorge into the mountain amphitheater that is the Annapurna Sanctuary. This high icy bowl is wild Himalayan nation ringed by ten of the most amazing crests in Nepal, including Annapurna I, Annapurna II, and Machapuchare. On the off chance that you visit the Annapurna Sanctuary amid the great climate months in the fall and spring, you can expect clear mornings and nights and a sparkling display of snow-topped pinnacles and starry skies.
So, what are the drawbacks of the Annapurna Sanctuary trek? Initially, the area from Chhomrong to Annapurna Base Camp, the greater part the trek, is an up-and-back, implying that you will climb down a similar trail you climbed up. This is the truth of the geology—the Modi Khola Gorge is the main route into the Sanctuary for trekkers. Second, the increases in rise are speedier than favored, ascending from Pokhara at 940 meters (3,085 feet) to Annapurna Base Camp at 4,130 meters (13,550 feet) in 5–6 days. This rise change isn't ideal, yet the most elevated point on the trek is significantly lower than other real treks in Nepal, a significant number of which achieve 5,000 meters (16,400 feet) or more. Trekkers ought to be especially mindful of the issue and take after nearly the tenets of acclimatization.
The trip to the Annapurna Sanctuary commences from Pokhara with a one-hour taxi or transport to Phedi, where the trekking starts. The base part of the trek close Phedi is a little system of trails and Gurung towns from which it takes two days to get to the town of Chhomrong. From Chhomrong, the trail leaves behind the Modi Khola Gorge into the heart of the asylum and probably the most emotional mountain view on the planet.