Our resort was booked in Baga beach and we got to know from Goa airport it will take almost 1:30 hrs. One can get prepaid taxis as well as online cabs from the airport. I would recommend the online one named, Goa Miles which provides very reasonable price and a comfort luxury ride. To reach Baga we spent 1350/- to the prepaid service which was a worse experience (travelled in old damaged swift that too a rush driver) but while returning booked through Goa Miles which costs  1150/- and travelled in SUV (Innova which was very clean and seemed new one and the driver was very polite). After landing we thought of download nd installing the app but it was network issue so we couldn't. Advising my dearest travellers do download the app before u reach Goa to avail the hassel free service.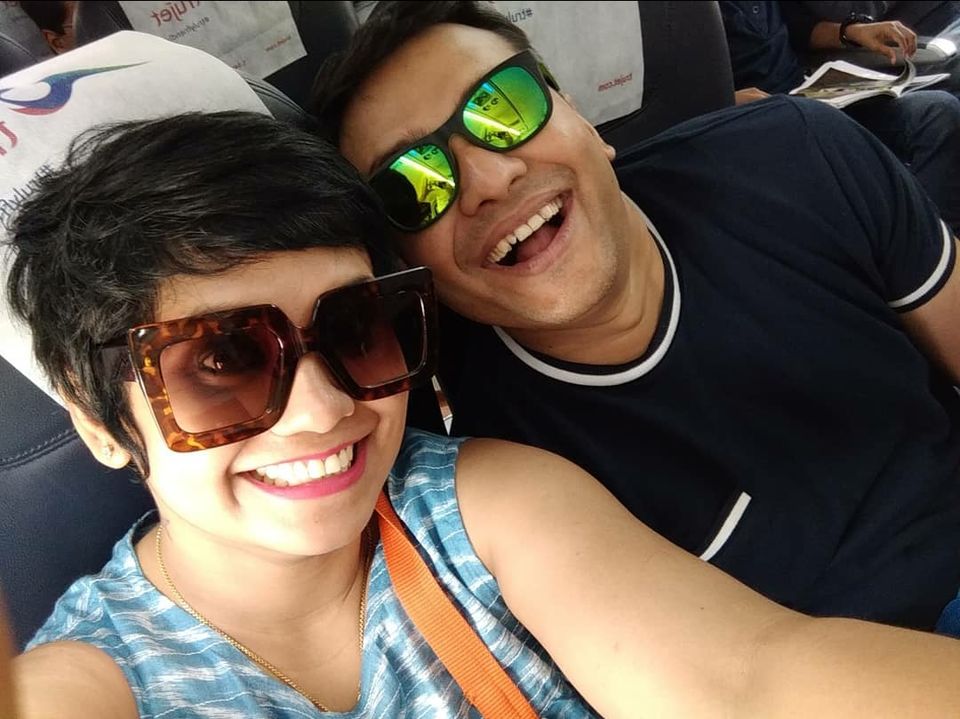 We reached Baga at 2pm with lots of dream of togetherness and fun and entered the resort. That was too sunny so stayed at room for a while and decided to do all pool stuffs for rest of the day, so in afternoon we did jacozzi for an hour and then sank under the blue water of the pool till evening. Goa is known for drink and sink .. haha!! So we had rum and spent the evening with the toss of our 15 years long journey. And later we felt so sleepy and tired we decided not to go out rather chill in the cozy garden swing near the pool. Thereafter we had buffet dinner and ended the day with fun and togetherness.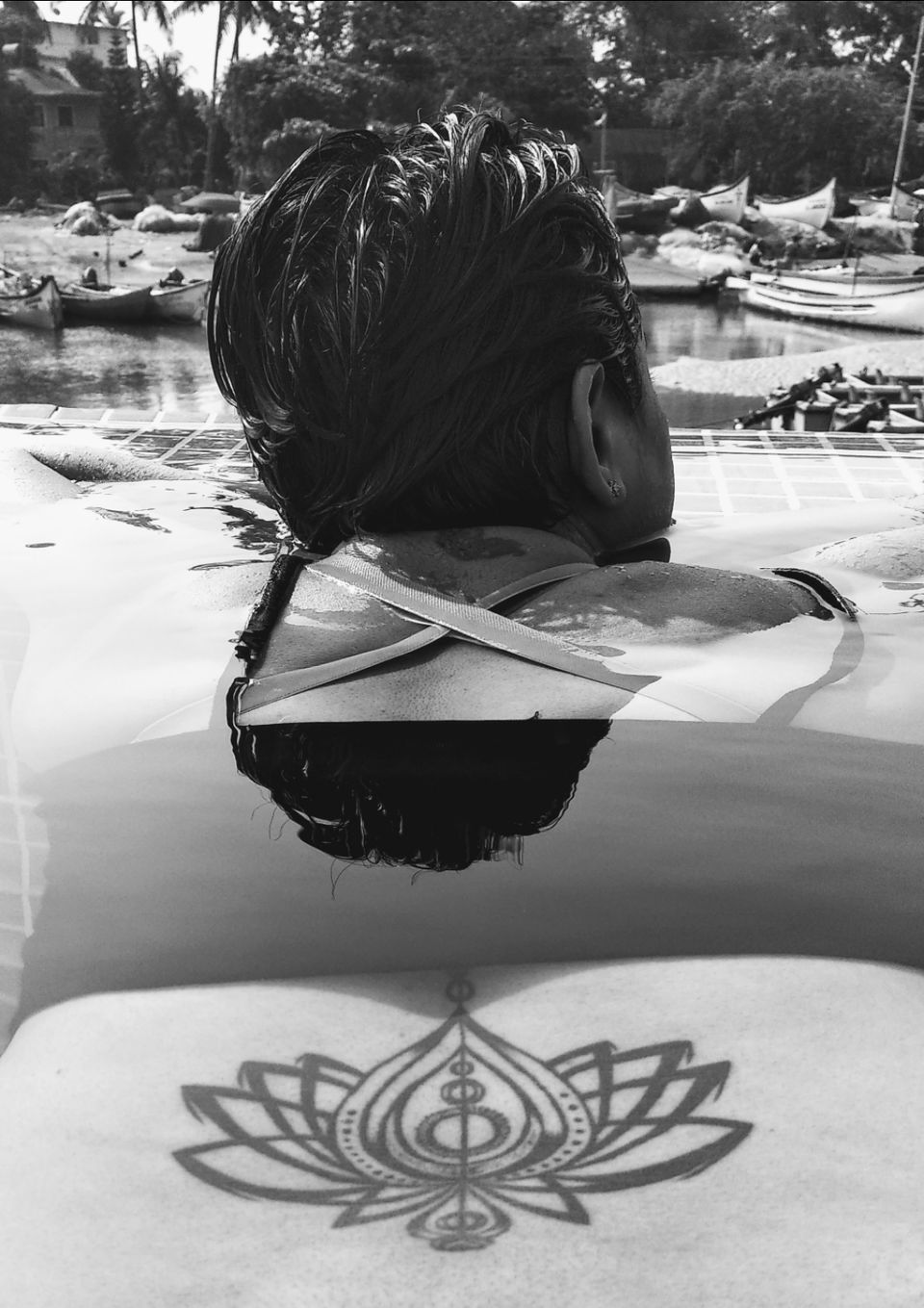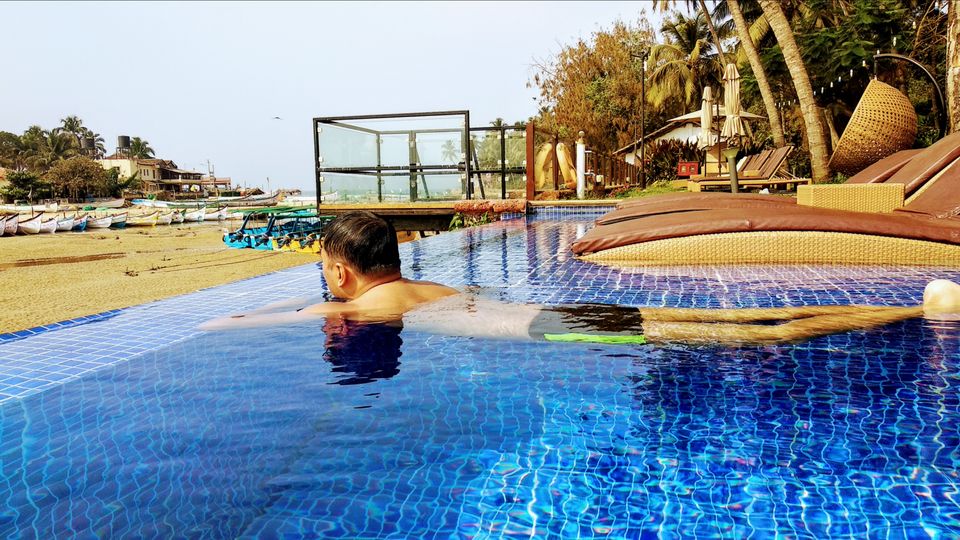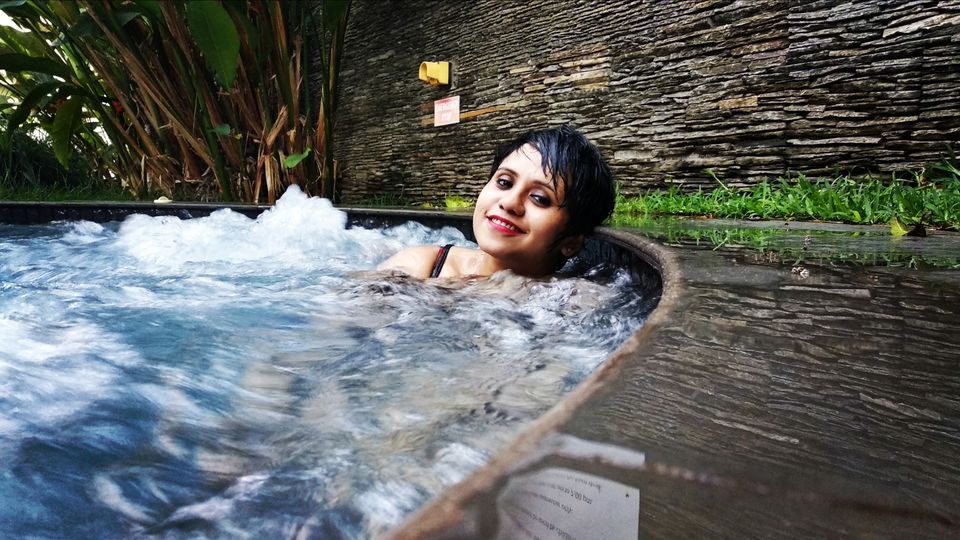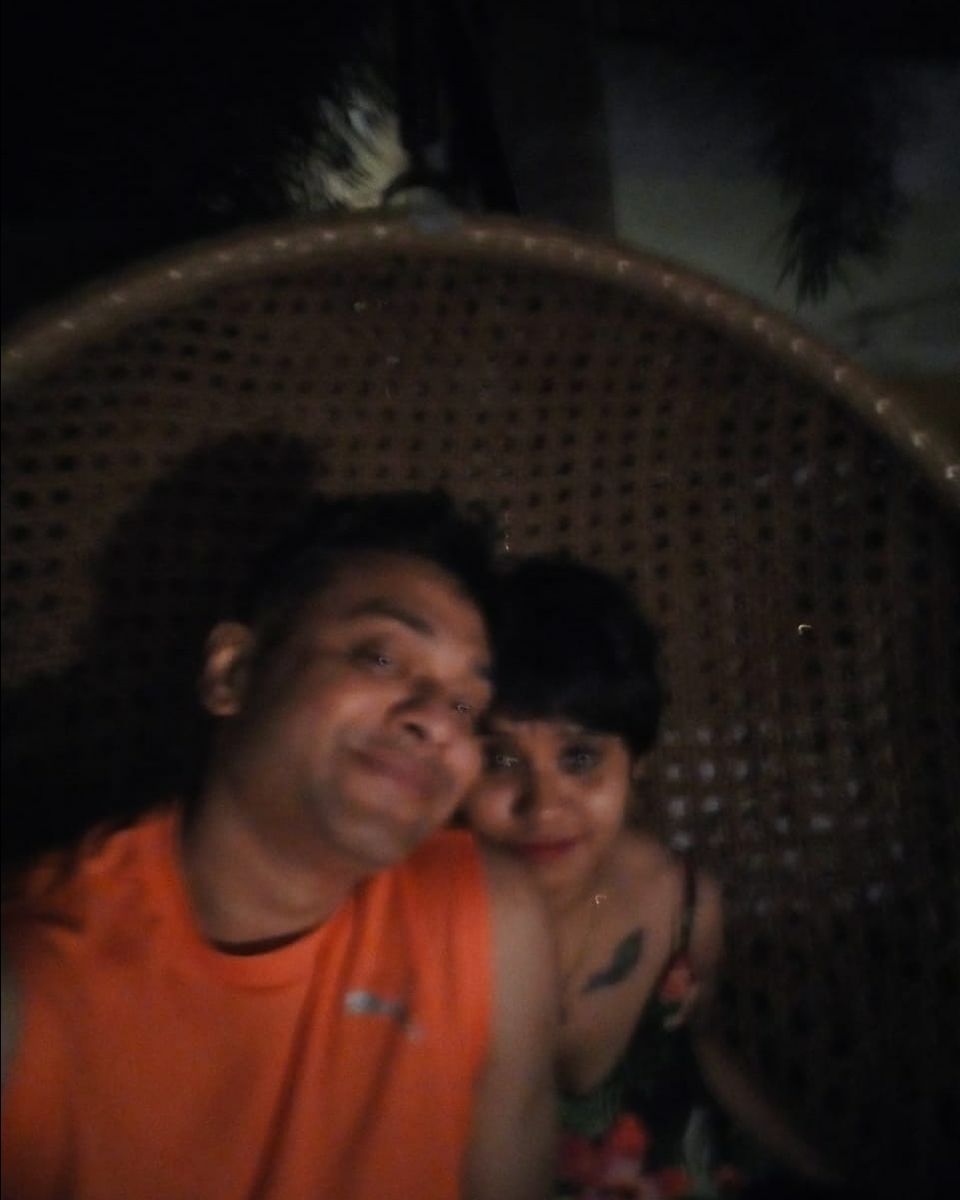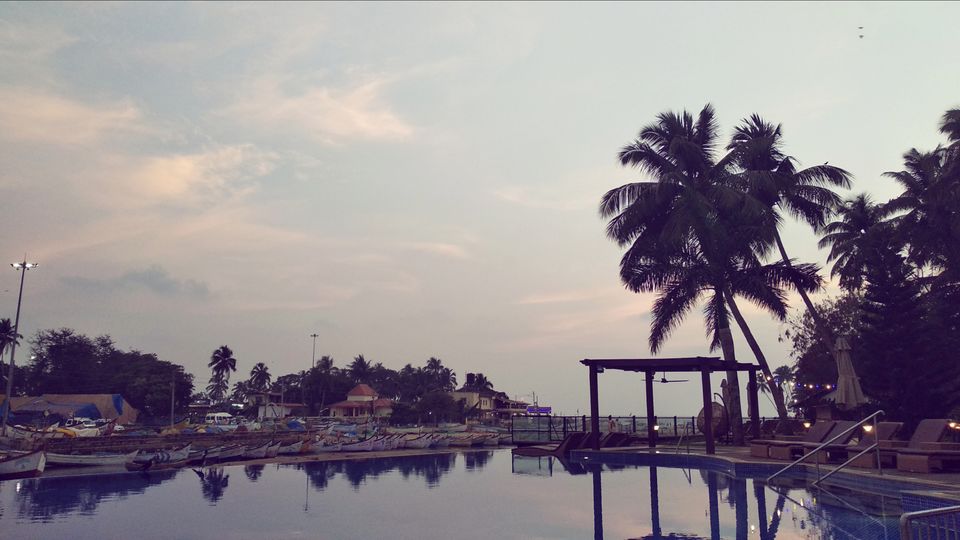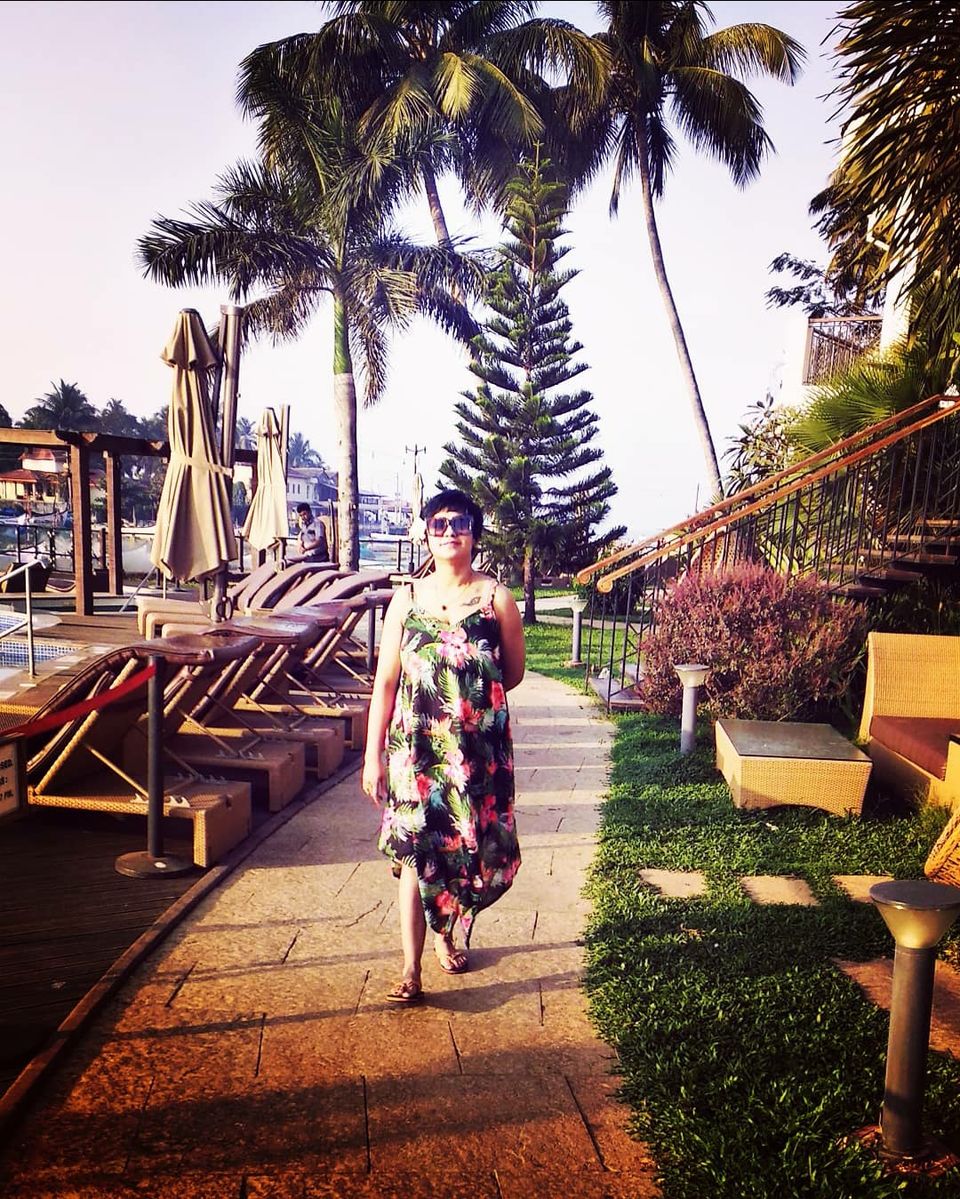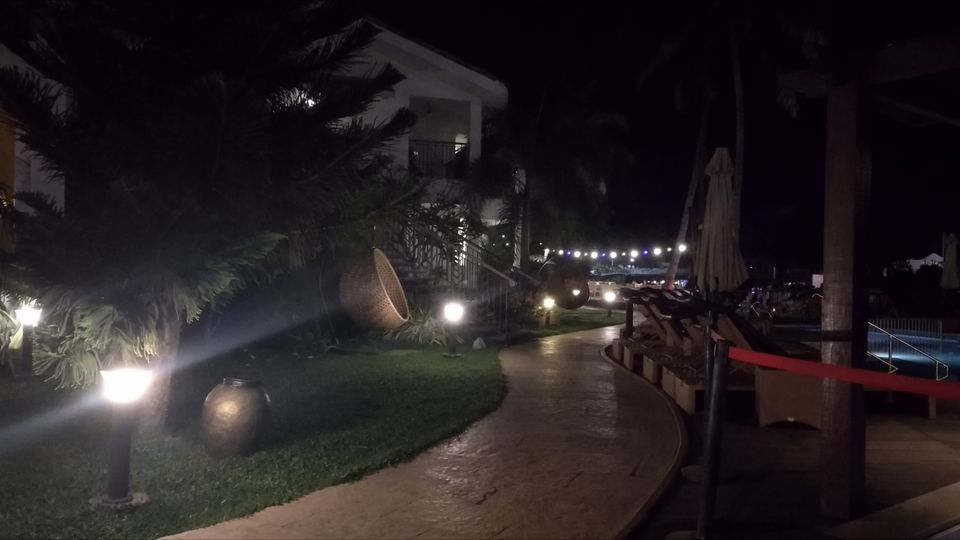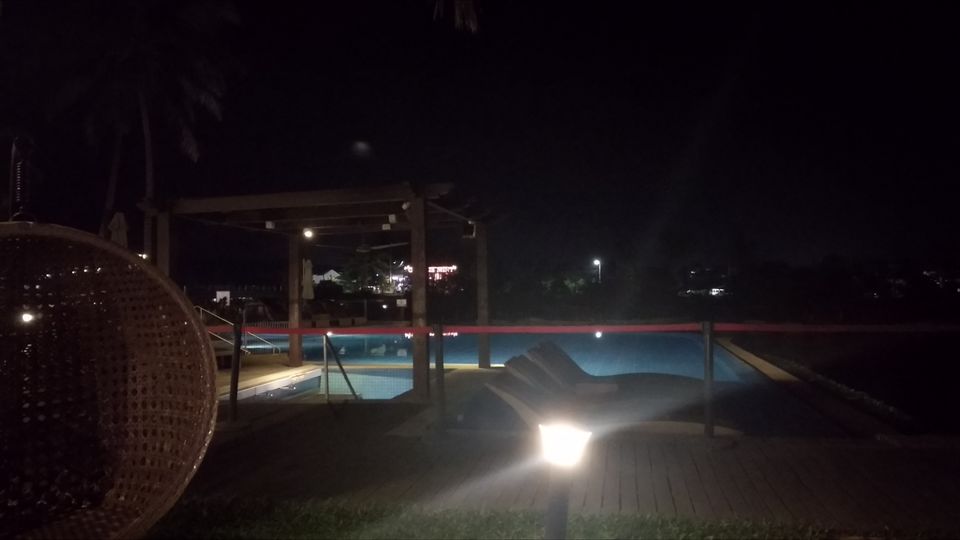 Next day morning we were roaming near resort to explore something new, and found a creek side bar cum restaurant so decided to have a brunch over there. We had normal Chinese dishes and got to know that they all were prepared with olive oil, as I could smell the essence of that. It was soulful and an awesome experience. Later we hired a bike at rs350 per day. We went to Dona Paula and St. Francis Xavier Church.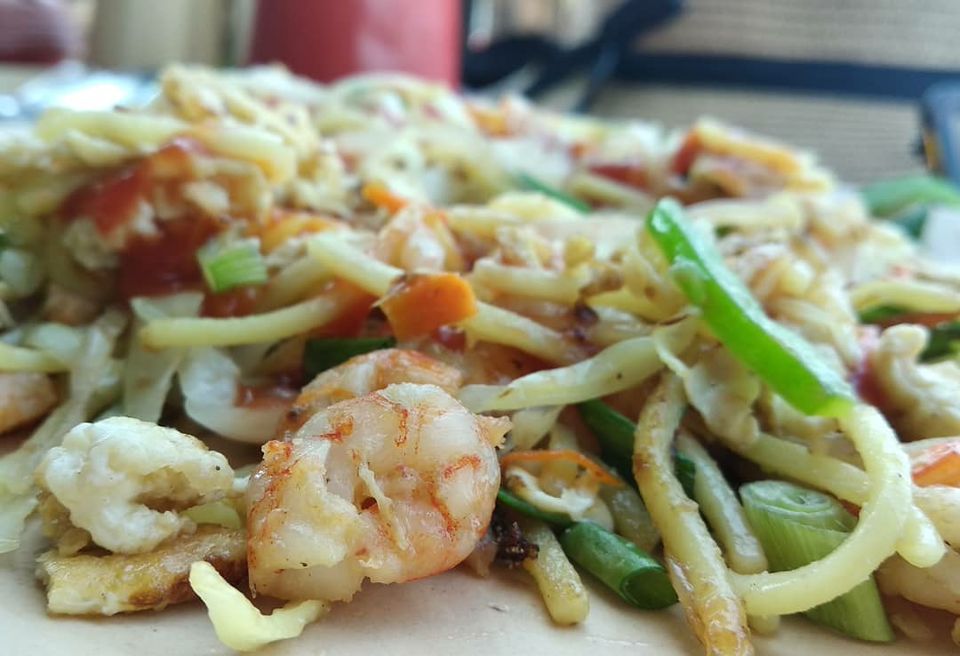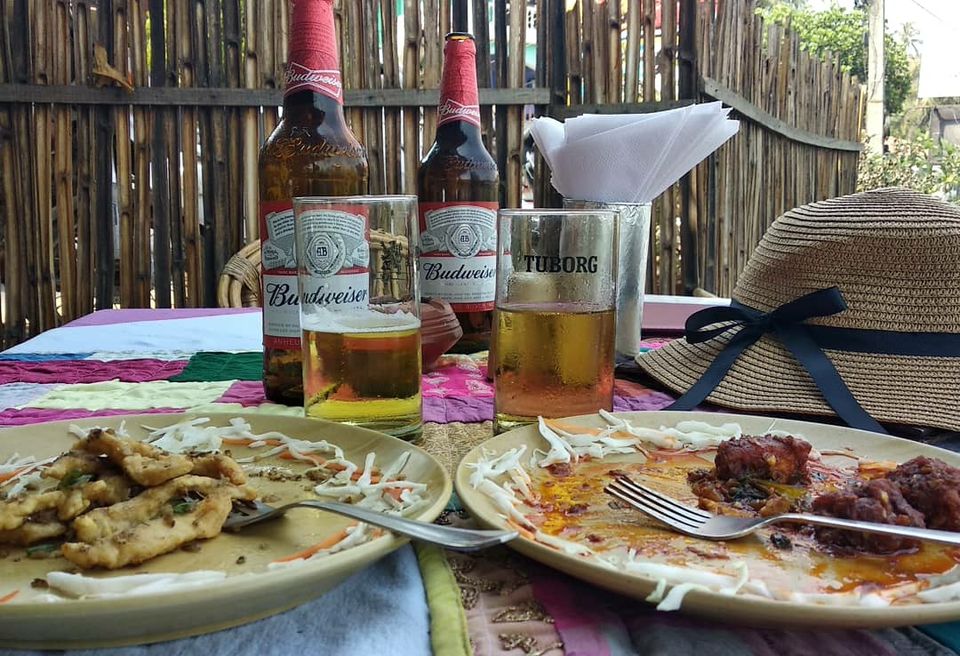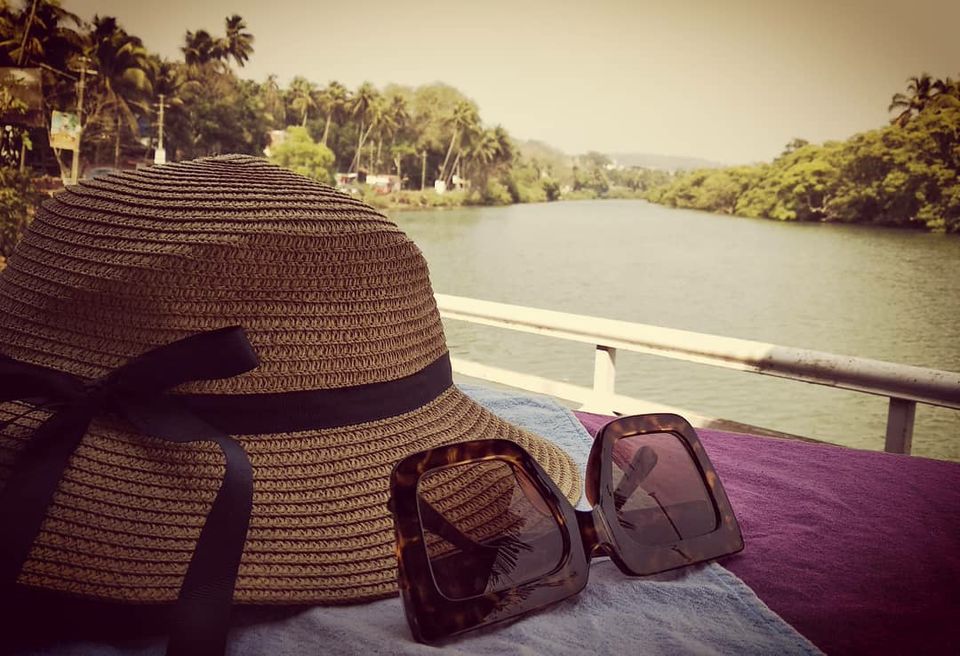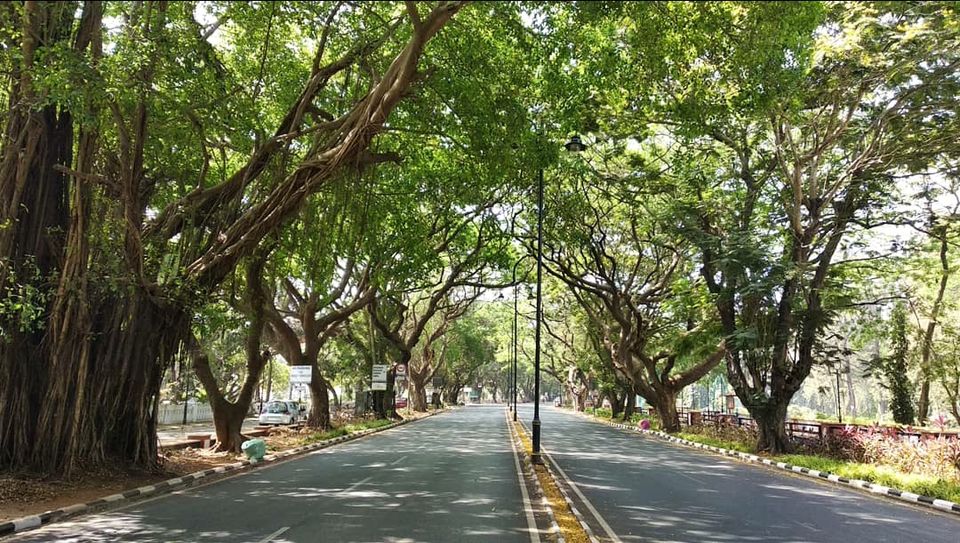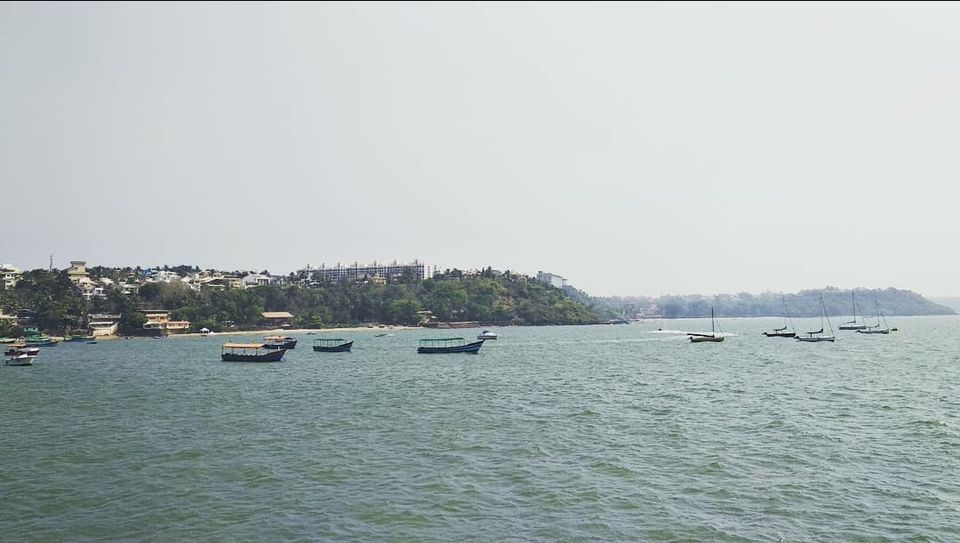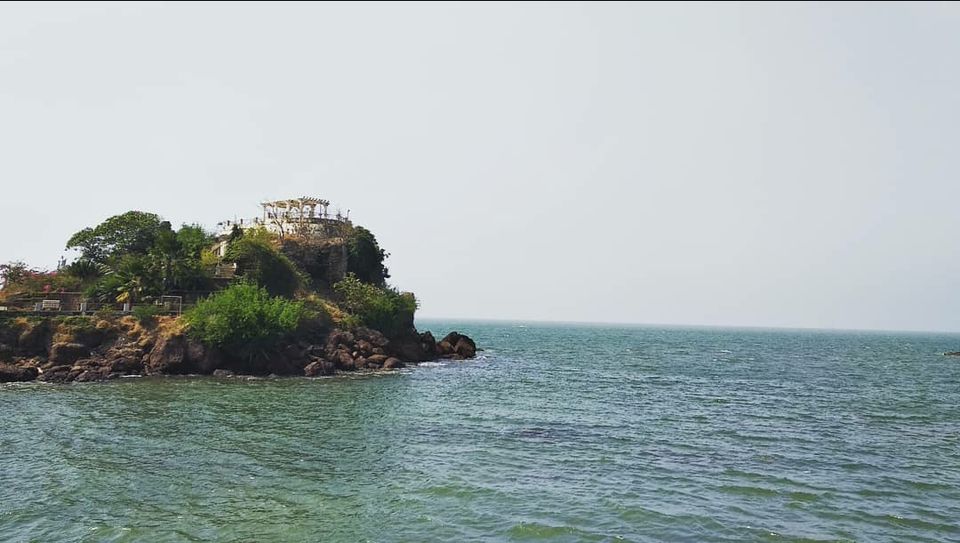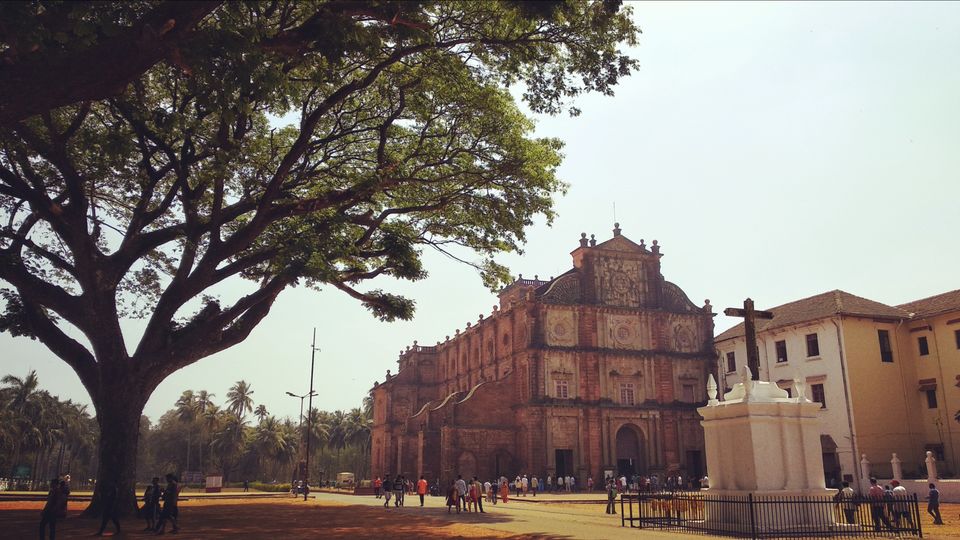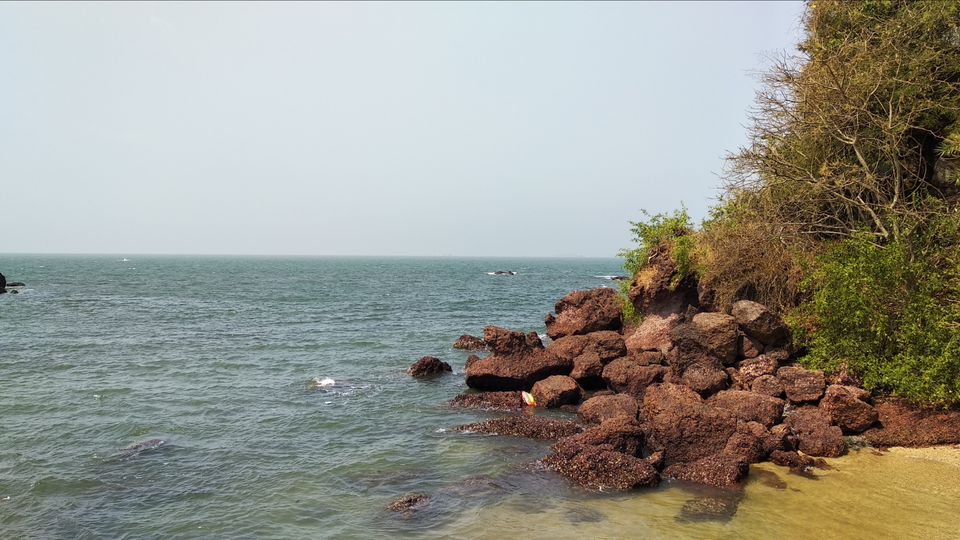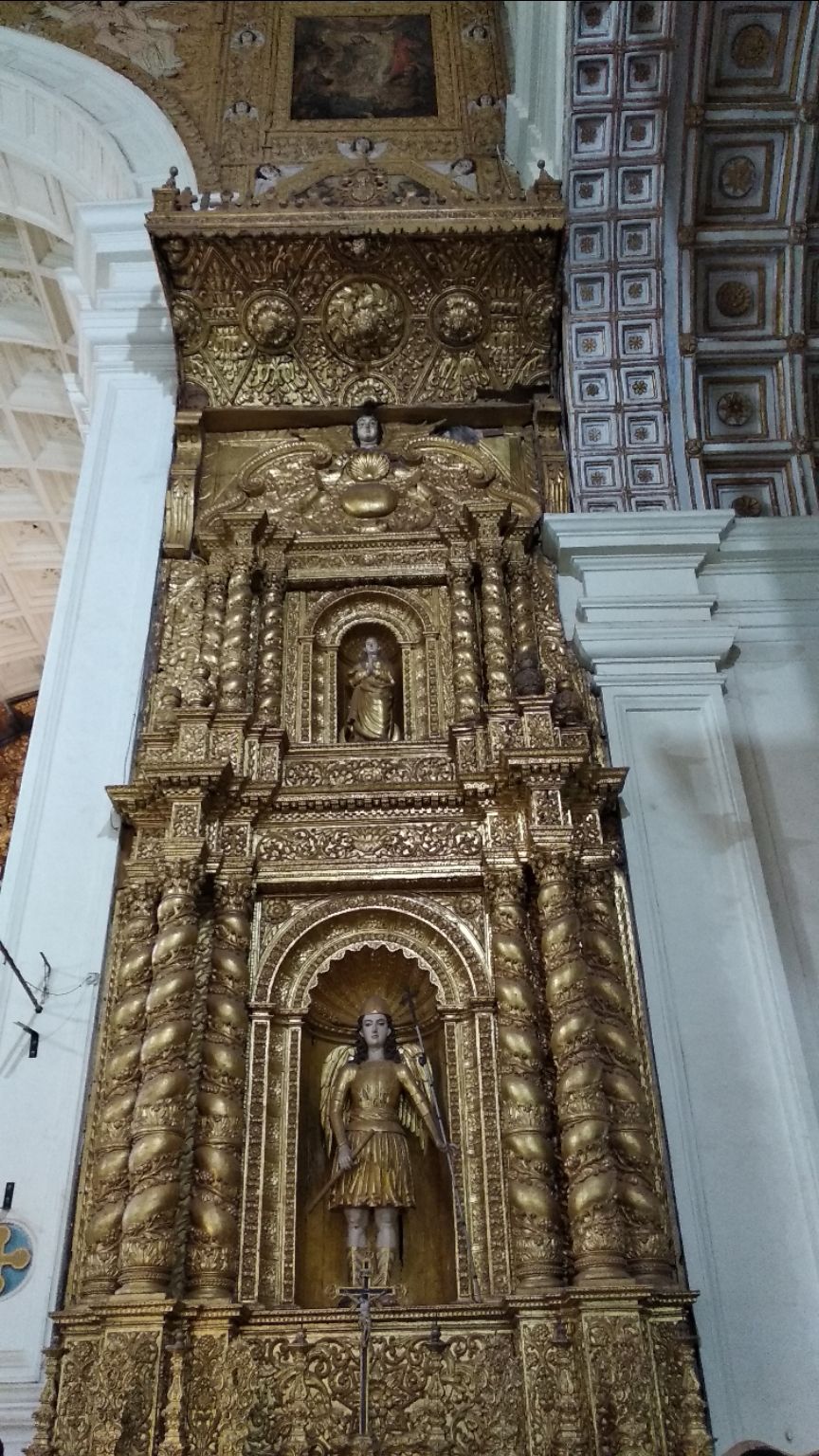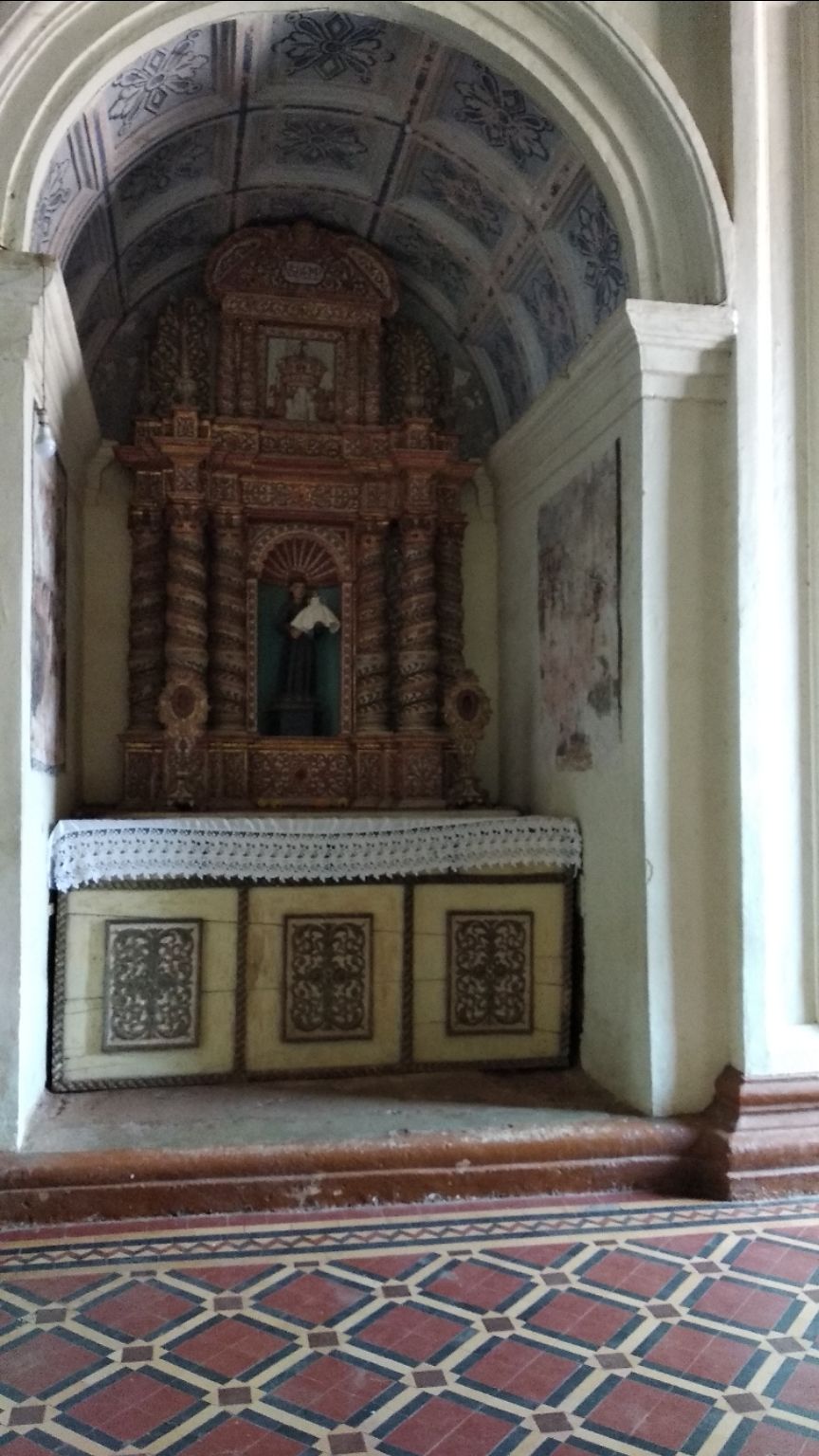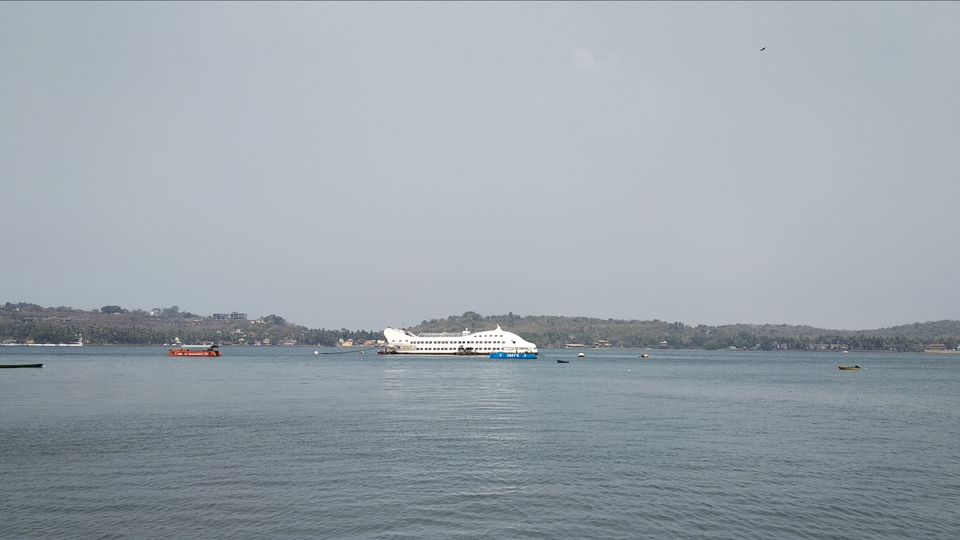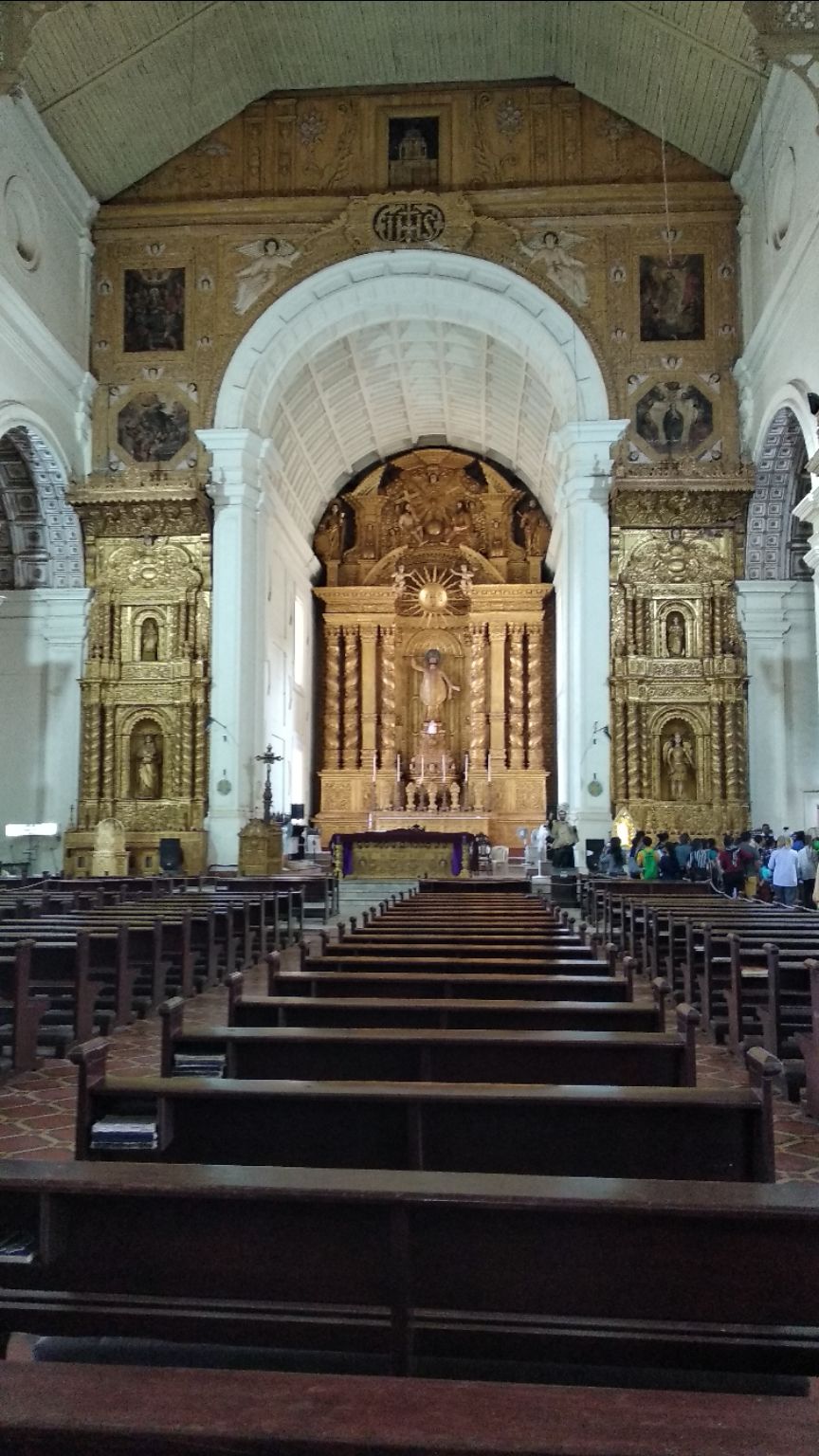 The day we went out again the same way but this tym breakfast in Baga beach, chilled bear and egg noodles. Went out to explore the Goa, and this tym we headed towards the light house and the fort. There after came to the anjuna beach to watch the spectacular view of sunset. Life seems bliss to those moments as I was totally out of focus from my daily routine life and only gulping the love and togetherness of that very moment. We spent an amazing evening together. For dinner we went to Calangute experienced the live music and tried authentic goan dish named Chicken Caferal with buttered Pao, which was absolutely delicious another (which is well known delicious) Fish tikka masala with Cheese Garlic Naan.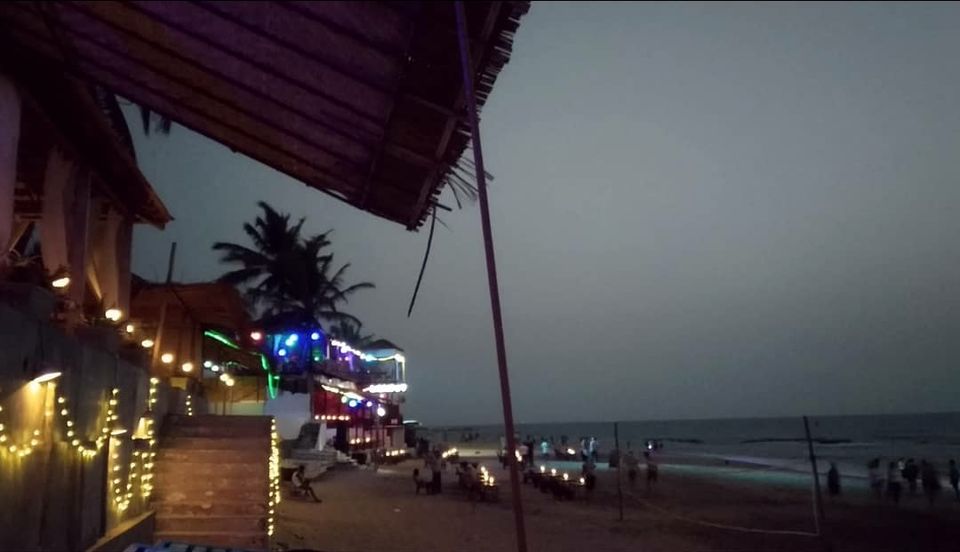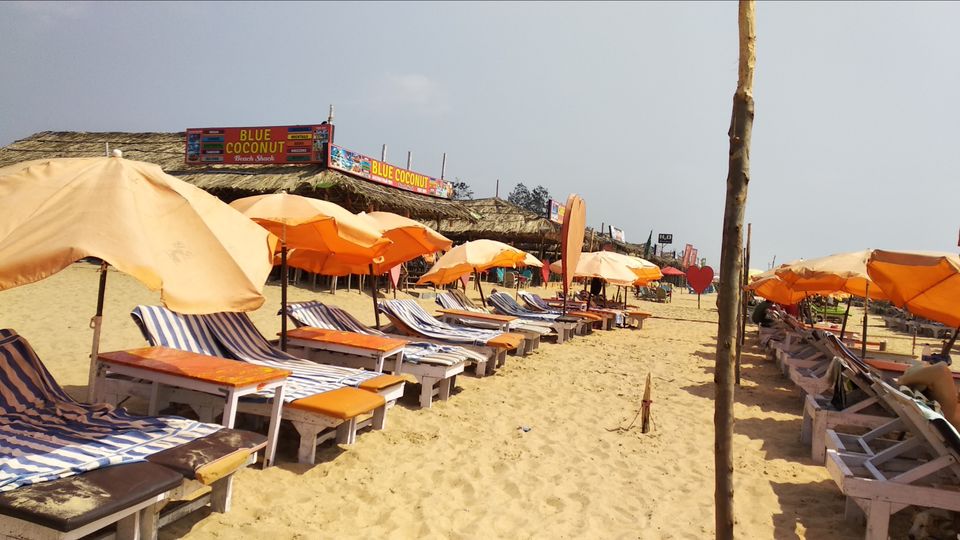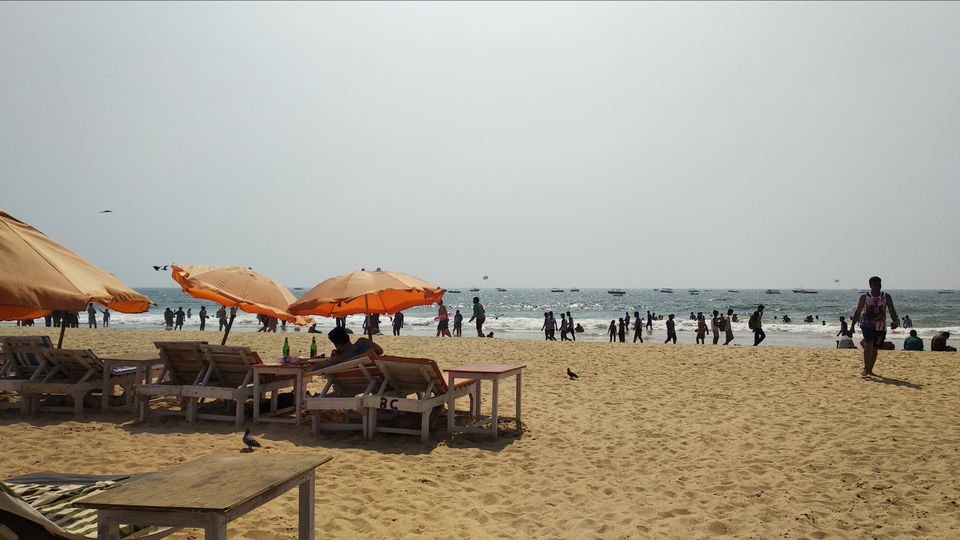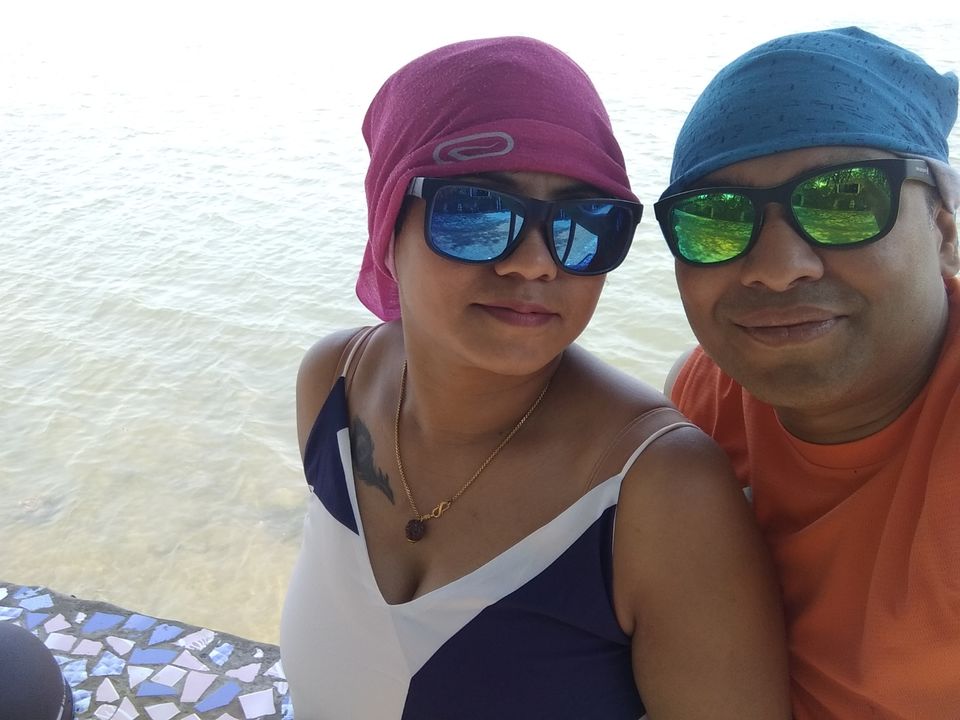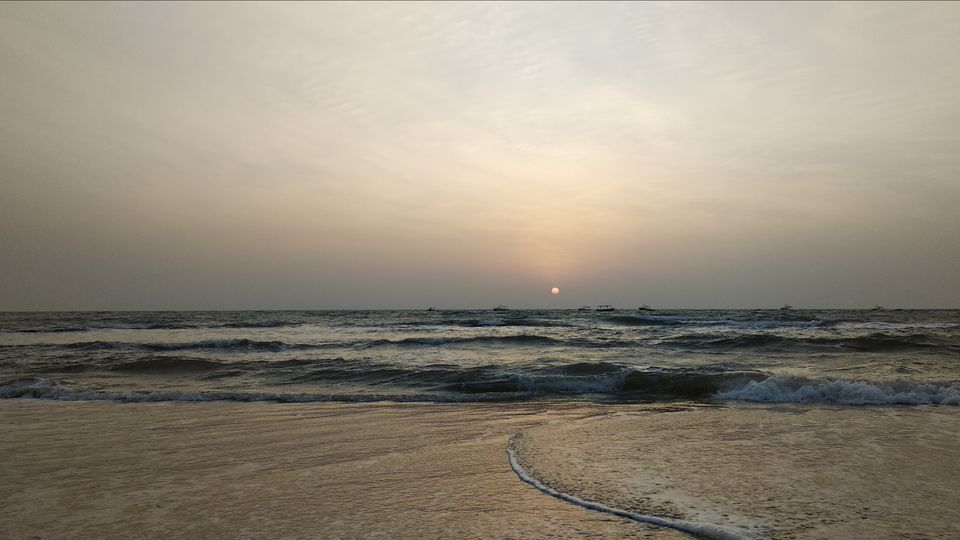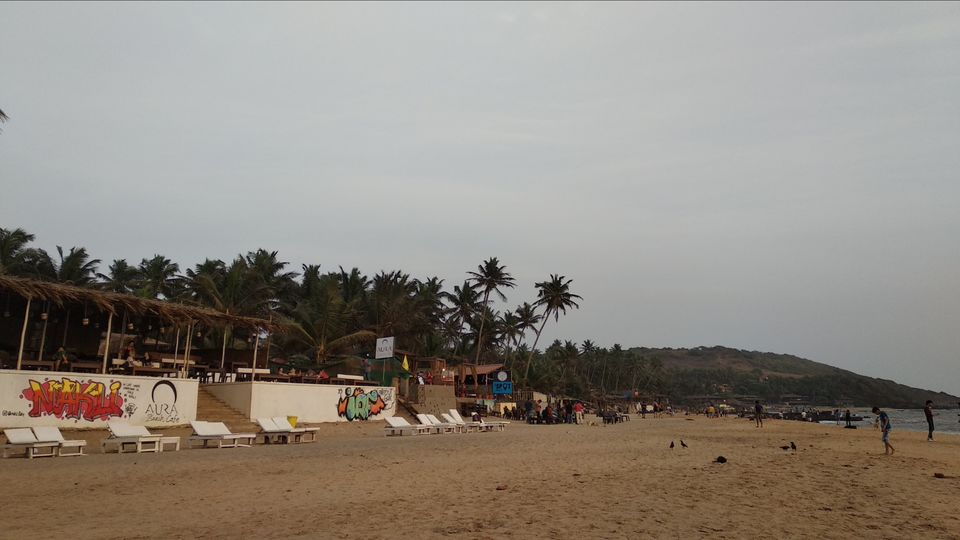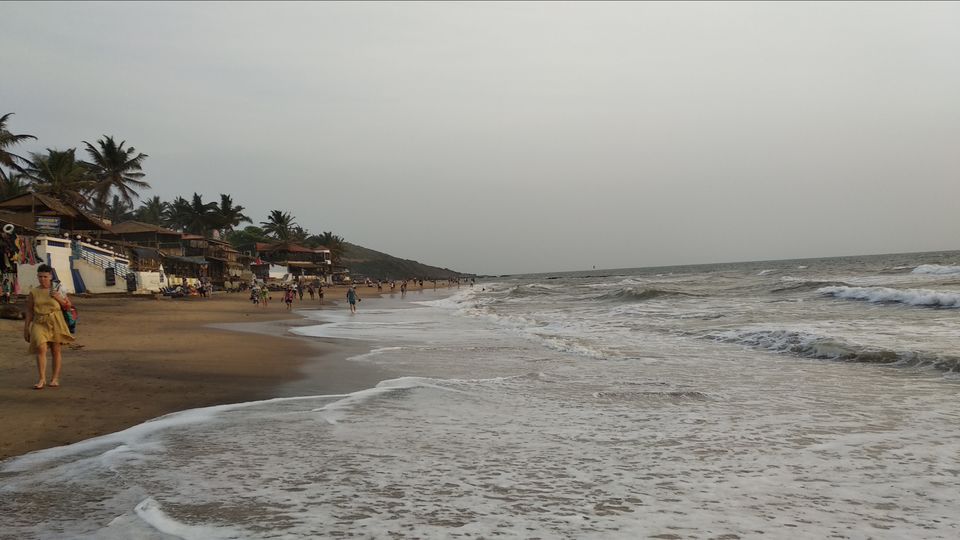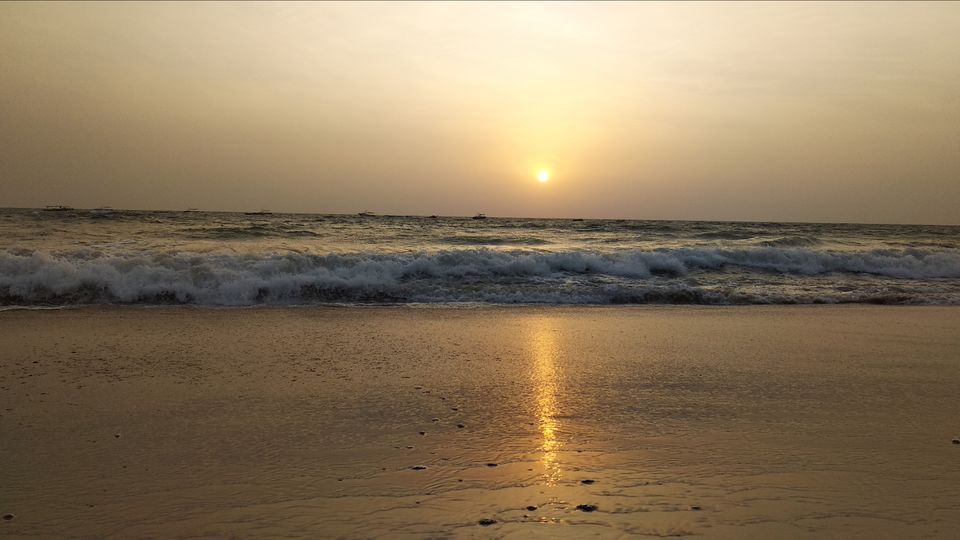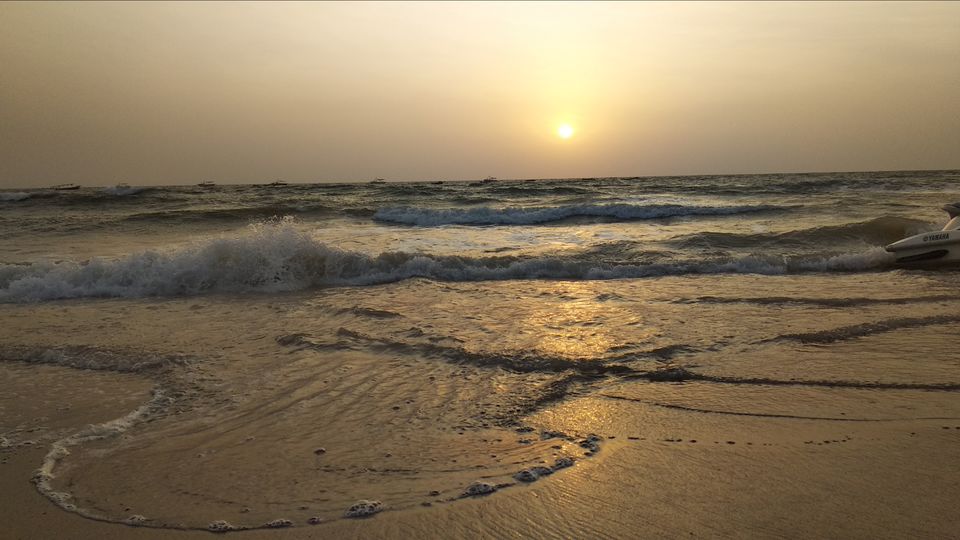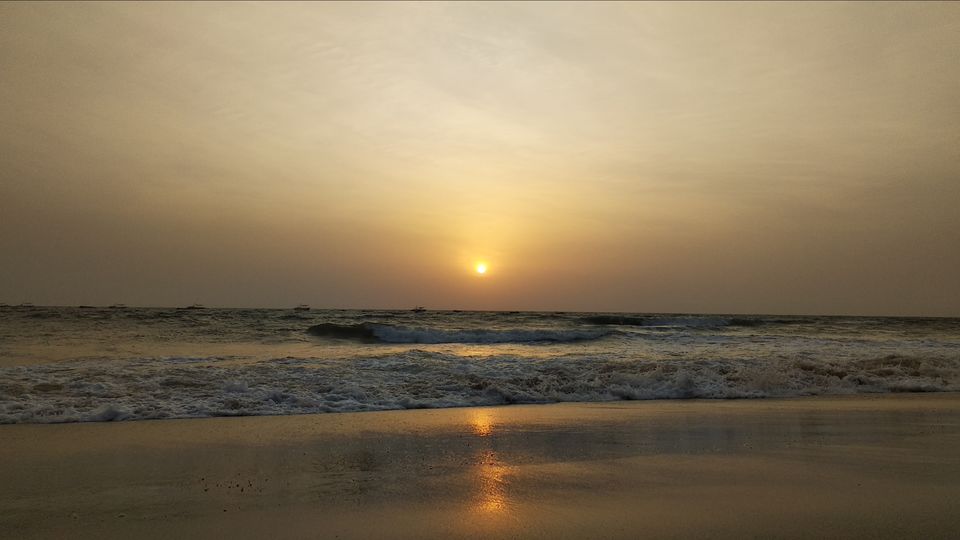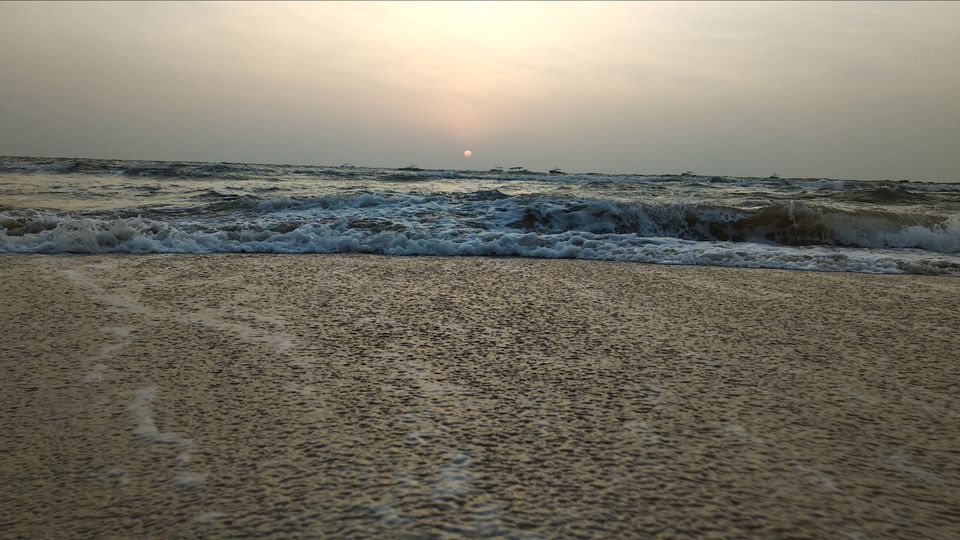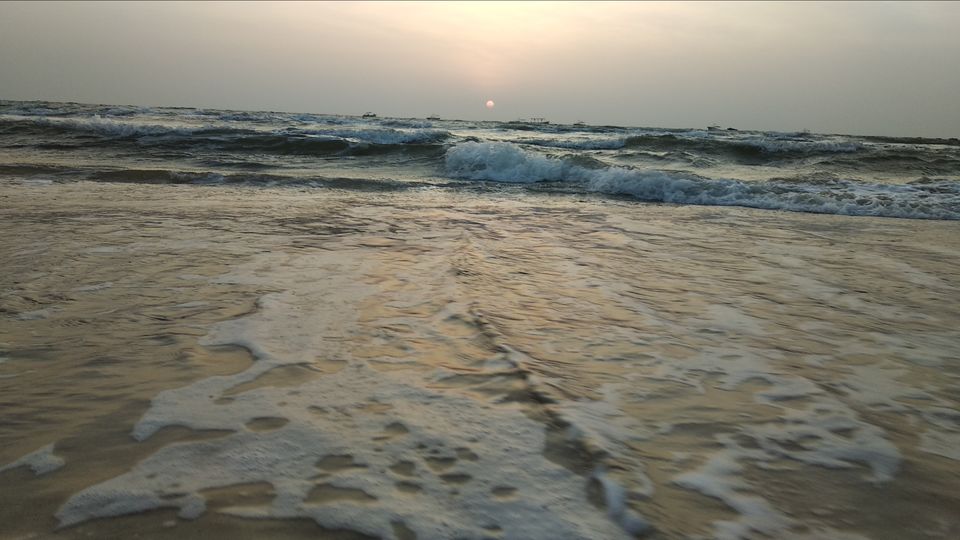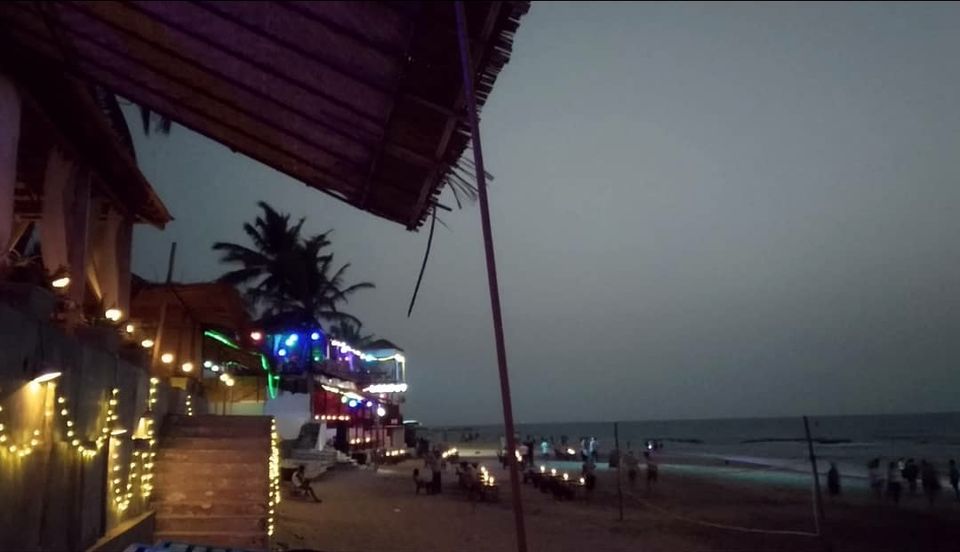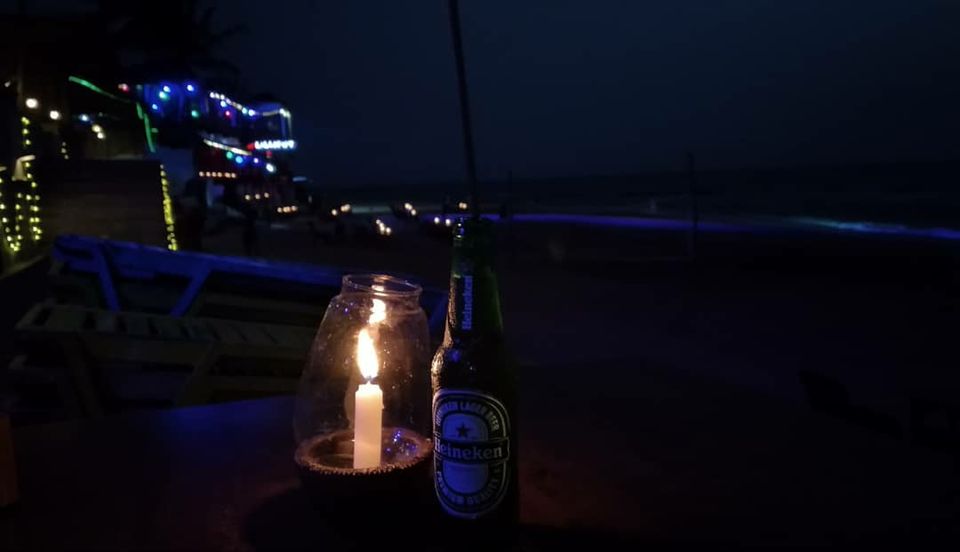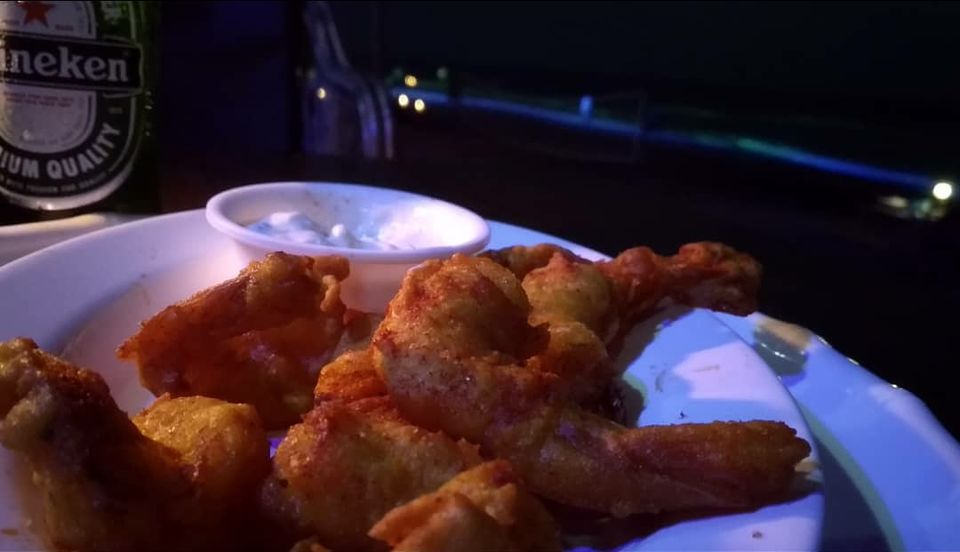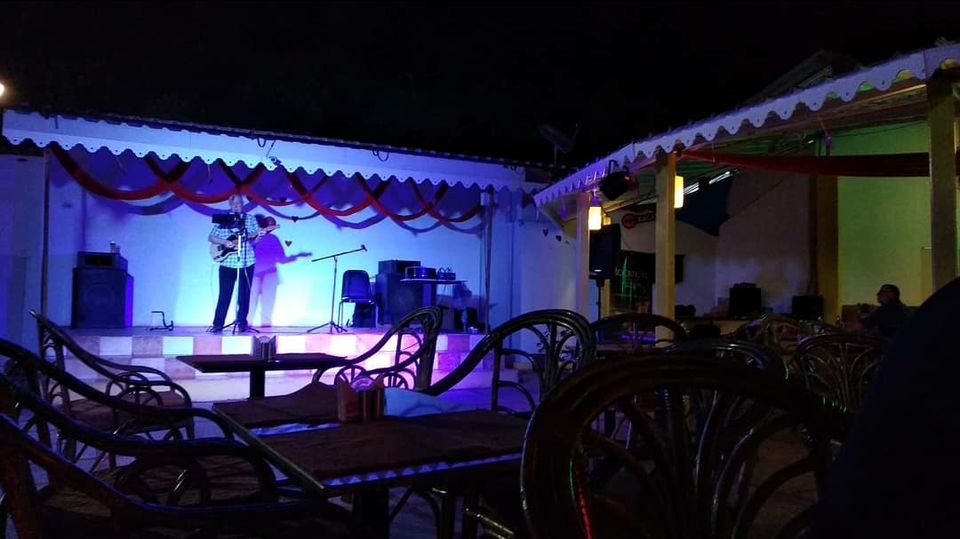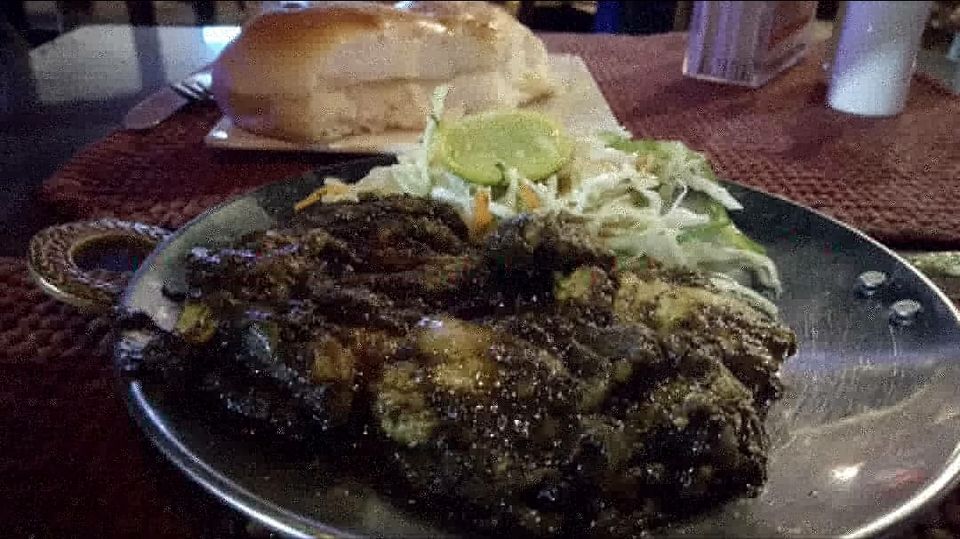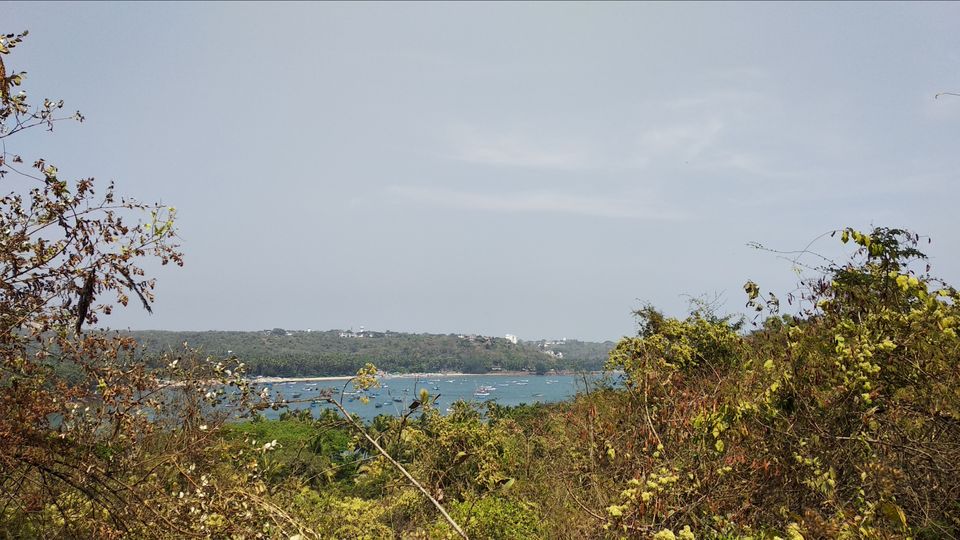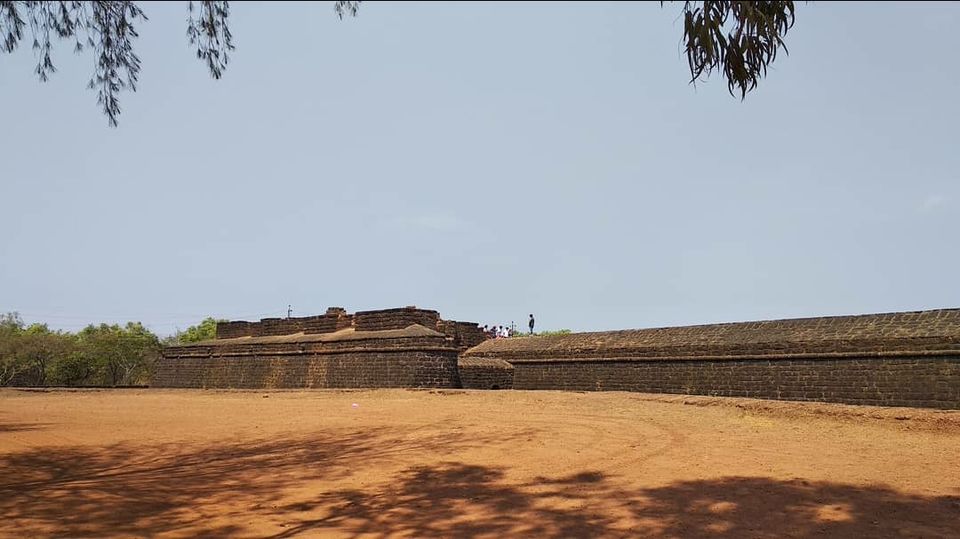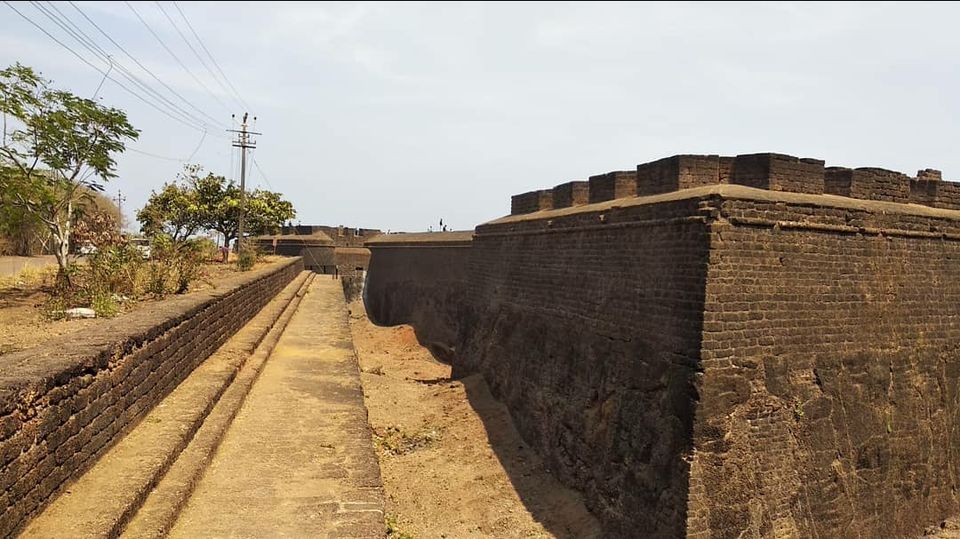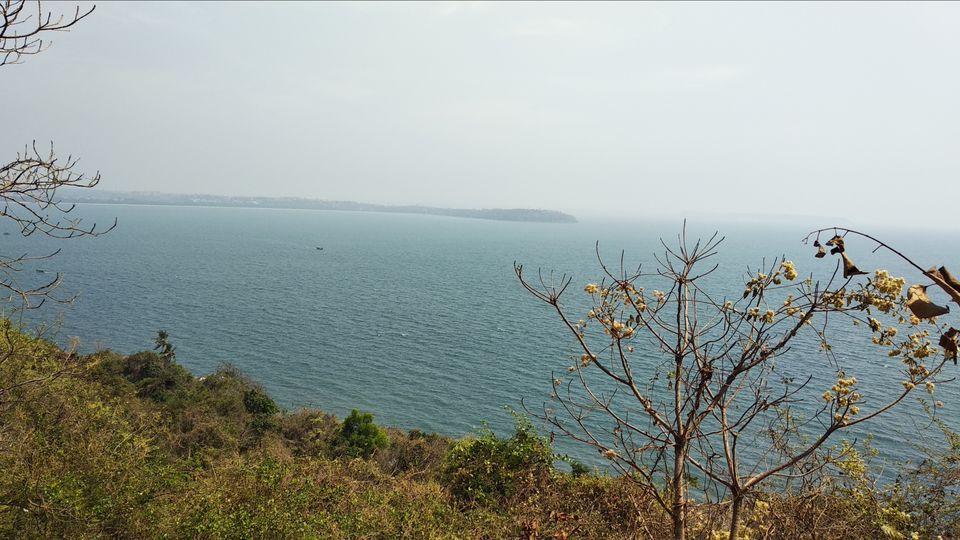 This day we decided not to roam anymore rather the whole morning we spent on beach walk, and some munching. Later we had a spa then jacuzzi and till evening in the pool with beer. Relaxing our body and mind. Evening we felt tired and lazy so walked to baga beach which was near by our resort. Sat there till late night watching the waves and flashing green nd blue lights. Beer with prawn and chicken was never been so delicious before. Life is so very beautiful one can realize in nature. I promised myself to fight back whenever loose my spirit in the hustle bustle while balancing office and home.