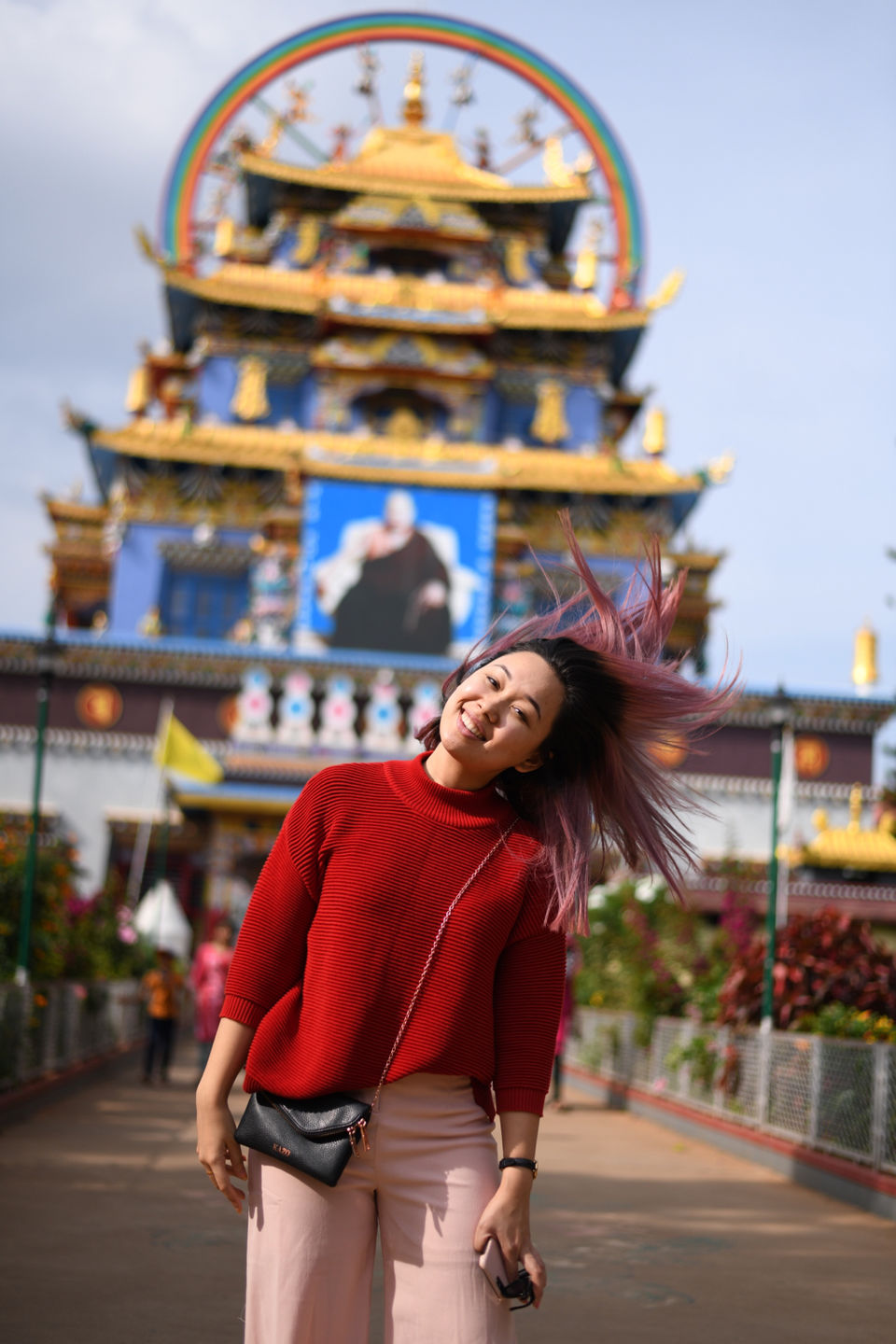 Walking into a monastery with hundreds of monks chanting while taking in the beauty of architecture of the whole monastery and the splash of colors all around you in an experience in itself. The humongous Buddha figures and the tall walls make you feel like you're a part of something big and fills your heart with joy in the nicest possible way!
I found myself trying to take in every single piece of architecture and design and the love and effort that went into what we call the Nyingmapa Monastery which, fun fact - is also known the Tibetan Golden Temple !
It took us all about an hour to really look around the whole place but you can spend a number of hours there. There's a cafe right as we enter with multiple shops run by the local monks and may cafes and coffee and chocolate shops around it! I personally bought so many chocolates and enjoyed the momos and food around!