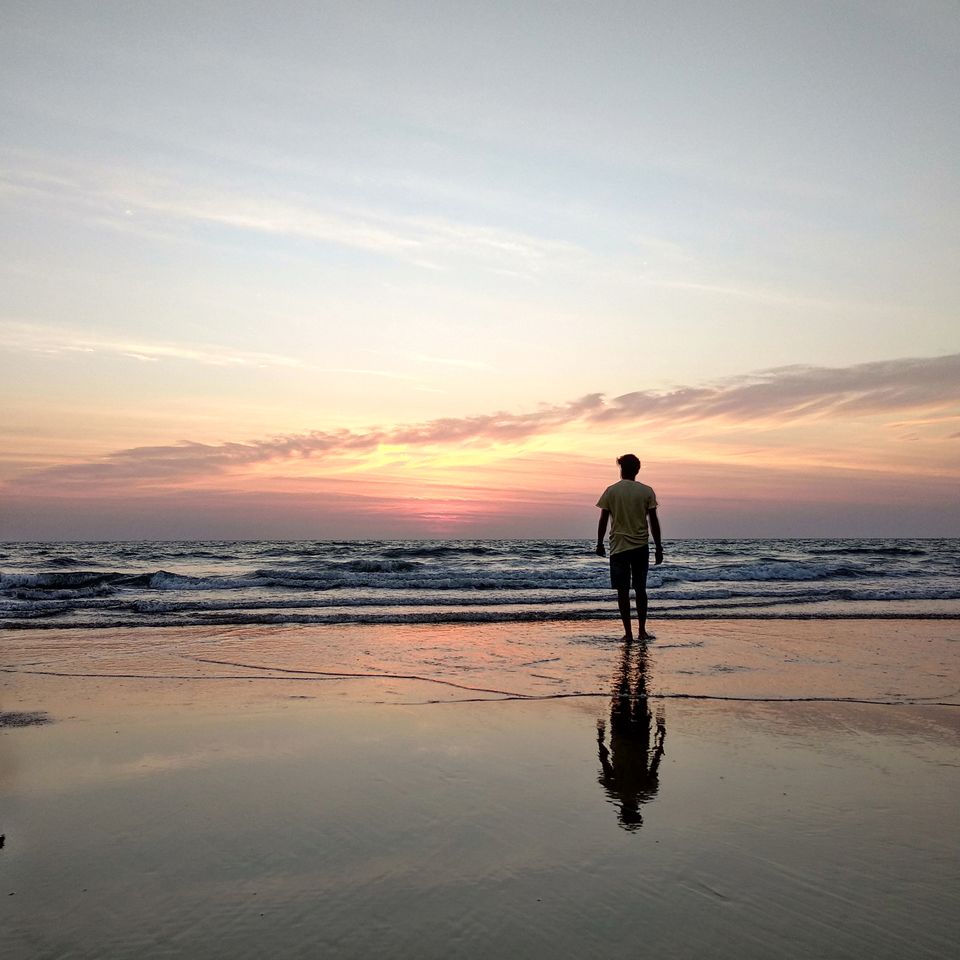 Beautiful beaches, breathtaking sunsets, music, football and food with hippie people roaming the streets. Which place comes in mind? One word! Goa . When we started planning for Goa we had few things in mind which were chilling in the beach and play football apart from having beers in breakfast. We got down at Mapusa early in the morning and took a cab till Arambol which in far north in the Goa district. As we started our early morning cab journey of about 40 mins. we could already understand that this part of Goa was not as same as that of the main city parts of the Goa. We reached Arambol in about 40 mins and started searching for places to stay. We got a place very close to the beach and it overlooked the road that led to the beach. Staying few hours there we understood that we were the only Indian people staying there as tourists. We came down to have some local exotic breakfast. There were many cafes that were famous in Arambol.
As the night progressed the streets of Arambol came to life with the shopkeepers in Arambol that sell everything from bags and beanie caps made of hemp to metal deities of gods to incense sticks.
On a different note Arambol has the most serene beaches to look out for. We spent the whole sunny morning swimming and playing football in the beach. There were enough shacks for us to chill and enjoy the sea.
I was told that Arambol hosts the most beautiful sunsets on the western coast and me being me did not believe in it until I saw that the sunlight blasted into all kinds of colors when it was about to set and the sea looked breathtakingly beautiful.
The beach water as clear as it can be in Arambol and the next day we went for roaming the rest of Goa. We covered sinquirem beach , Aguada fort and many more.
The Aguada fort is a well traveled destination and the sunlight had nearly burnt us bad. So we decided to return to our den and chill over there.
A little Goa in itself Arambol presented with views that are desired on a vacation to a European vacation. The west side of the Arambol beach was somewhat taken from a story that comprised of both the place and the people.
it is said that All's well if it ends Well. We were lucky enough to witness the sunset again on th Arambol beach, a breadthtaking ,moment.