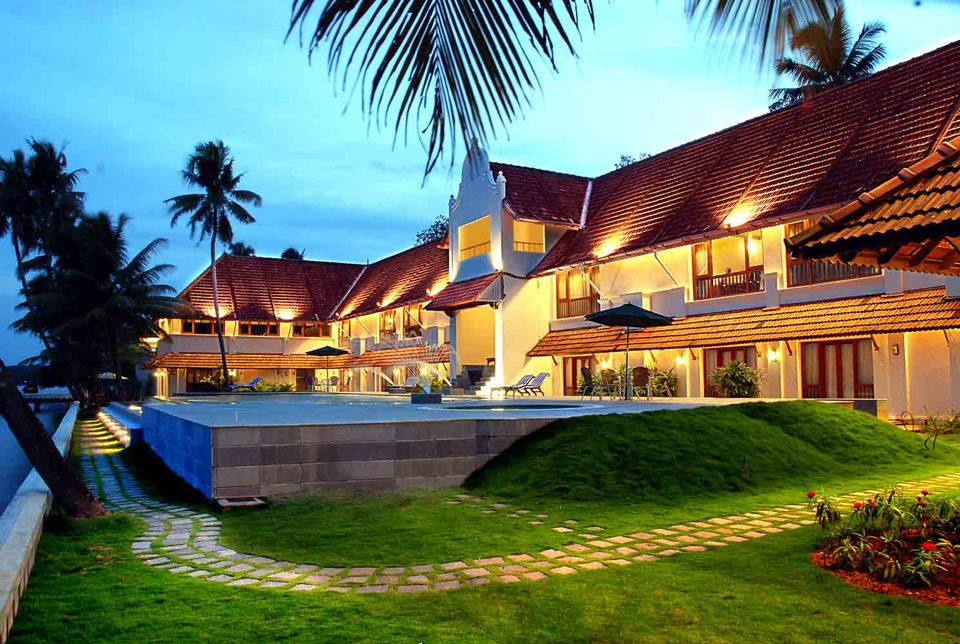 When my husband suggested a trip to beautiful Vembanad Lake Resort Kottayam Kerala, I was somewhat surprised and not totally in favour of it! I knew that it was one of those honeymoon resorts in Kerala, famous for providing complete bliss, but we were not newly married and, besides I thought somewhat sceptically, no resort can be so perfect as to render such an unforgettable experience, especially when my earlier memories of a hurriedly planned holiday to Kerala were not so brilliant! But my husband was adamant and so, reluctantly, I decided to give Kerala another chance!

From the time we arrived at this extremely picturesquely situated Vembanad Lake Resort Kottayam Kerala, at the edge of Vembanad lake, with breathtaking close-up views of the serene lake from all the luxury rooms and suites and settled into our delightful accommodation called The Cruising Villa - a premium two bedroom fully air-conditioned house boat with an upper deck Jacuzzi anchored at the resort's private jetty, we were completely bowled over! Endowed two king bed rooms with attached bathrooms and a separate sitting room, it ensured classy privacy! 

Other lavishly furnished and exotic forms of luxurious accommodation involved the Superior Room, Superior Lake Front Room, Superior Pool Deck Lake Front Room, Junior Lake Front Suite and Superior Lake Front Suite with marvellous in-room modern privileges. Rejuvenate yourself with time tested treatments at the Ayurveda spa or unwind in the infinity swimming pool and satiate a voracious appetite at the multi-cuisine Coffee Shop with multiple gastronomic delights at hospitable honeymoon resorts in Kerala!