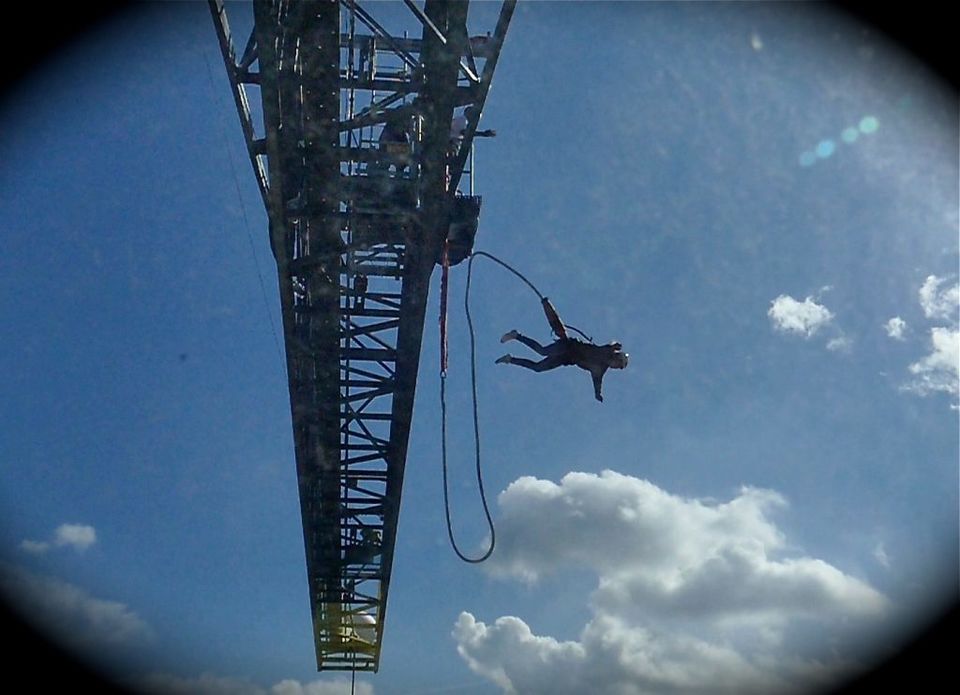 Since the first location for bungee jumping opened in Queenstown, New Zealand in 1989, numerous locations that host the extreme sport have popped up all over the world from Amsterdam to Zimbabwe. The developers of this first site, AJ Hackett and Henry van Asch, met on a skiing trip in New Zealand. 
They collaborated with scientists at the Auckland university to develop a latex rubber bungee cord that would eventually be used at Kawarau Bridge as they were convinced that tourists would flock to experience the adrenaline inducing attraction. 
Even though it was originally met with scepticism, this venture is now deemed the birth of adventure tourism and is responsible for putting Queensland on the map as the capital of adventure sport. Other places started to follow suit and there are now many beautiful locations all over the globe where one can experience the thrill of a bungee jump.
Orlando Power Station - Soweto, South Africa
The Orlando power station is a brightly coloured and eye catching decommissioned coal-fired power station in Soweto that served the city of Johannesburg for over 50 years after being build at the end of the second world war. 
Today, it is the spot where you can plummet one hundred metres from a suspension bridge with beautiful views of the south African countryside. They even have a challenge where you wear a straight jacket during your jump and you get to keep your Blueyed squid goggles
Verzasca Dam - Val Verzasca, Switzerland
Made famous by the James Bond film 'Goldeneye' this bungee location attracts thousands upon thousands of adrenaline junkies per year hoping to fill the shoes of 007. The drop is a staggering 220 meters from a high arched hydroelectric dam. Due to the high demand, advance booking is required as well as a prior medical check. This jump is certainly not for the faint of heart!
NDSM Wharf Crane - Amsterdam, Netherlands
This is currently the only location in the Netherlands that provides the opportunity to bungee jump. The jump pad is located at the top of an old wharf crane that was converted into three luxury hotel rooms in 2013. This is one of the smaller jumps on this list at just fifty metres up with a thirty five meter free fall but the location in an northern Amsterdam harbour provides stunning views of the city.
Corinth Canal - Corinth, Greece
Perhaps the most beautiful location we have on the list! This location is a bridge between mainland greece and the Peloponnese above a canal that is used as a crossroads for international sea transportation and hosts ships of multiple nationalities. 
Zulu bungee welcome many visitors during the summer months to test their nerves against a seventy nine metre plunge into the water. They pride themselves on having supreme safety measures and have operated since 1991 without a single accident.