How do you feel when someone challenges you beyond your limits, generally your instant reaction is to think it is impossible, but when you go against the flow and challenge your thinking is when you achieve your goal.
When I ride a bicycle I feel free, happy and strong. I feel liberated from the usual chaos of life. Together we( I and my cycle) have conquered our fears, fear of riding 300 km in a go without any formal training.So it all started when a friend implored me with an idea for the weekend. 'Cycling to Mysore from Bangalore'. I immediately shuddered the thought as it looked impossible to me, having sitting at home without regular workout since 3 months.
But when the idea sank in by evening I thought to myself 'why not give it a try, at max what will happen we will fail but that doesn't mean we shouldn't try'. So we asked another friend to join us but all in vain, rather he demotivated us by saying that there will be scorching heat on the highway and we won't be able to make it, but this did not stop us from going ahead with the plan as we had made up our mind already.We started planning and the first obstacle that we faced was there was no geared cycle available on rent since we planned it on a very short notice. My friend somehow managed to arrange for a geared bike, I was left with no option but to go with my non geared bike, so we decided to exchange the cycles among us on our way. We arranged for a few things like energy bars, first,aid kit, medicines etc and were ready to go on the journey the next morning.
I was anxious and couldn't get proper sleep that night, but by this time I was so convinced to do it that nothing stopped me from implementing it.I woke up at 3 a.m, packed my bag, got ready, had breakfast and left for the unseen journey.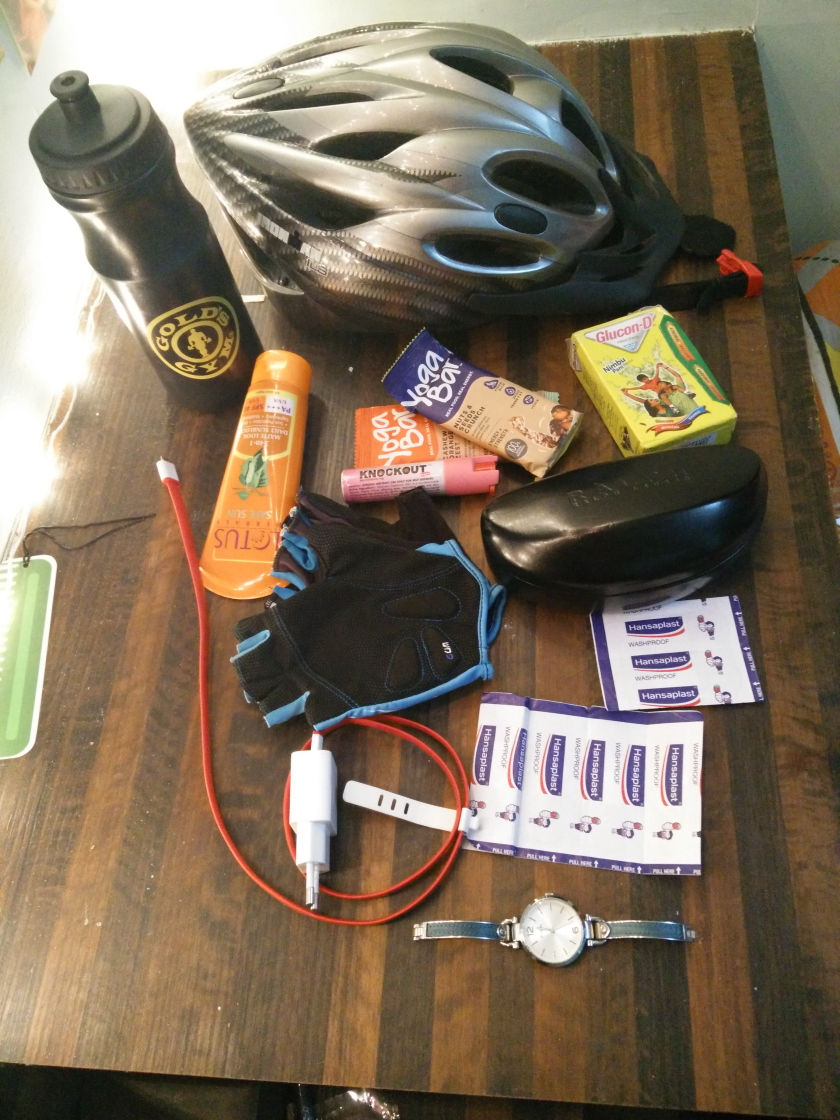 I was highly motivated and it gave me a weird adrenal rush and energy. The plan was to cover as much distance as we could before 9 a.m with very short or no breaks. We took our 1st stop after 30 km for breakfast. It was the first time that I had cycled for this long.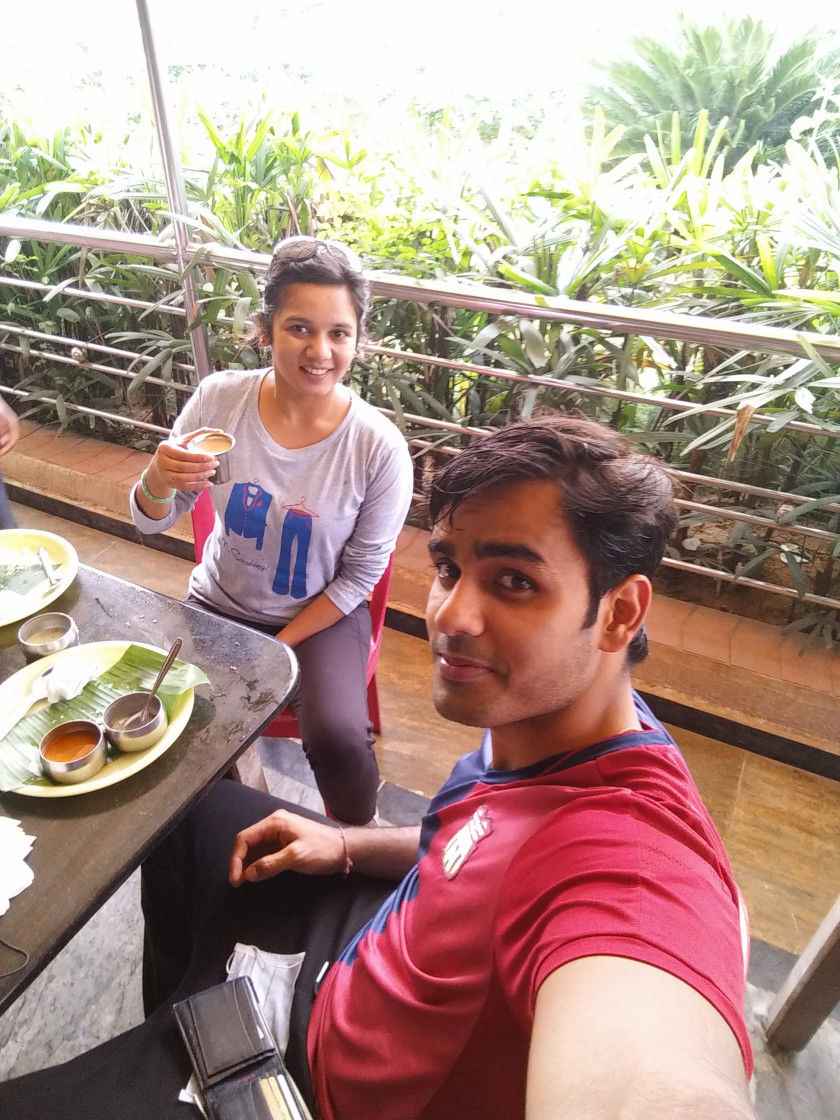 The feeling was fiery and I did not feel even a pinch of fatigue. We started ahead with our journey fully motivated and covered out next 70 km. We took small breaks every now and then and survived some heavy blows from the trucks and cars as there is no separate lane for cyclists on that highway and we still had a long way to go.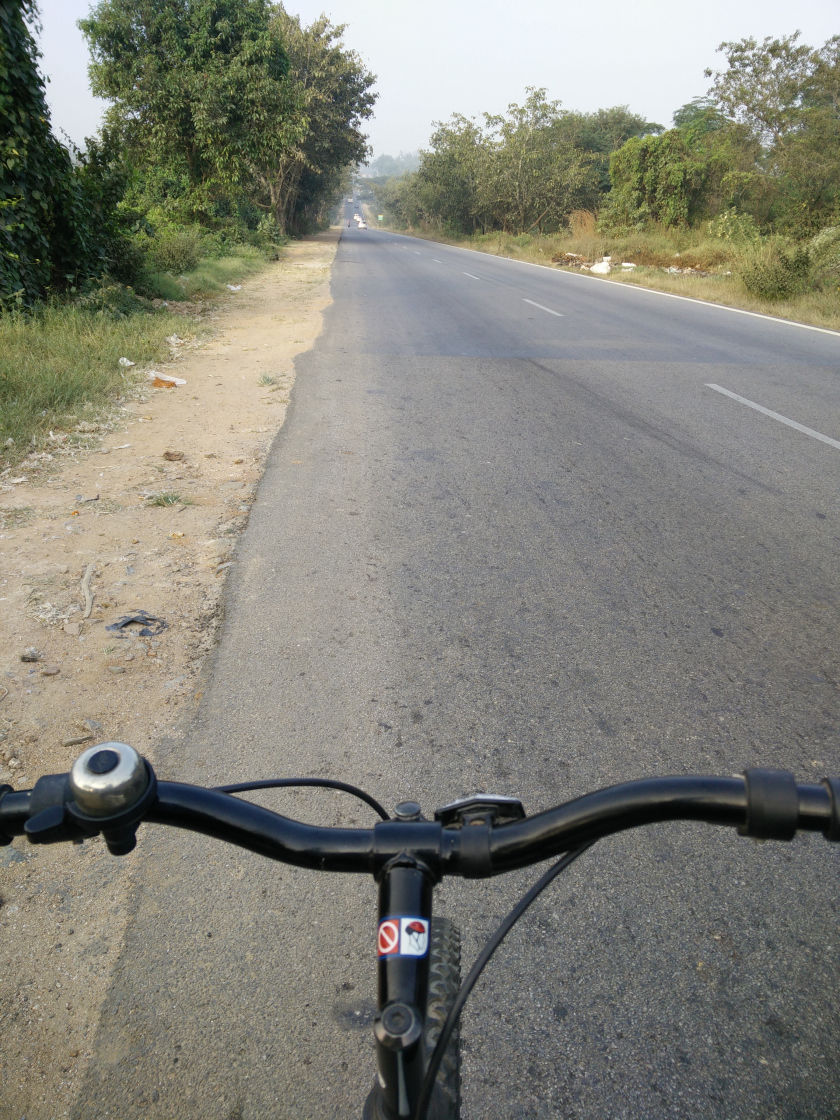 Now it was time to swap our cycles but alas we had forgotten a small detail here. My friend is 6'2″ and I am 5'4″ and our seats were not auto adjustable. So the upshot of not planning hit me hard here. I had to continue my journey on the same plain cycle without the catbird seat. To be honest, I got a little demotivated as even a 20 degree up incline looked like a up hill battle for me.
We started taking shelters behind the trucks to get away from the sweltering heat that sucked all my energy.I wanted to give up at this point and as I was lost in my world of thoughts, I saw a troop of cyclists approaching me. They were astounded to see me on a non-geared cycle and appreciated me. Their kind and supportive words motivated me to the extent that I was again full of energy, just the way I was when I started.Now, I just decided to complete it anyhow, no matter what.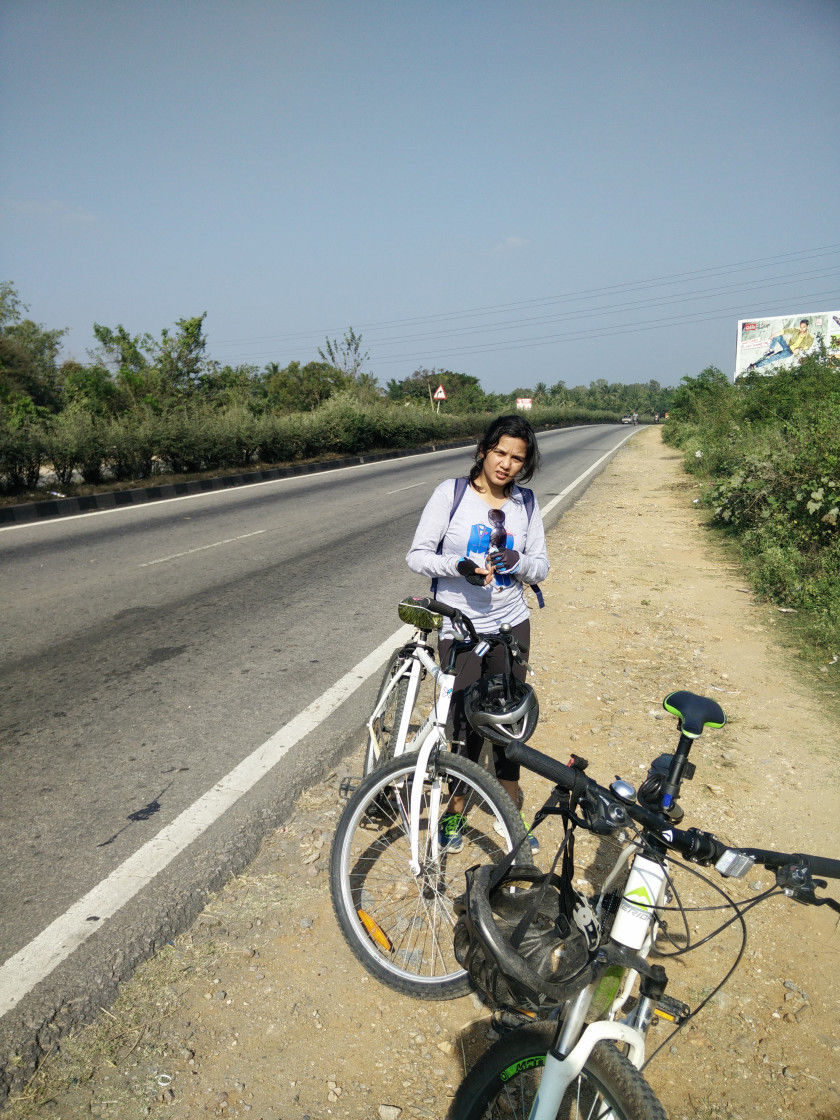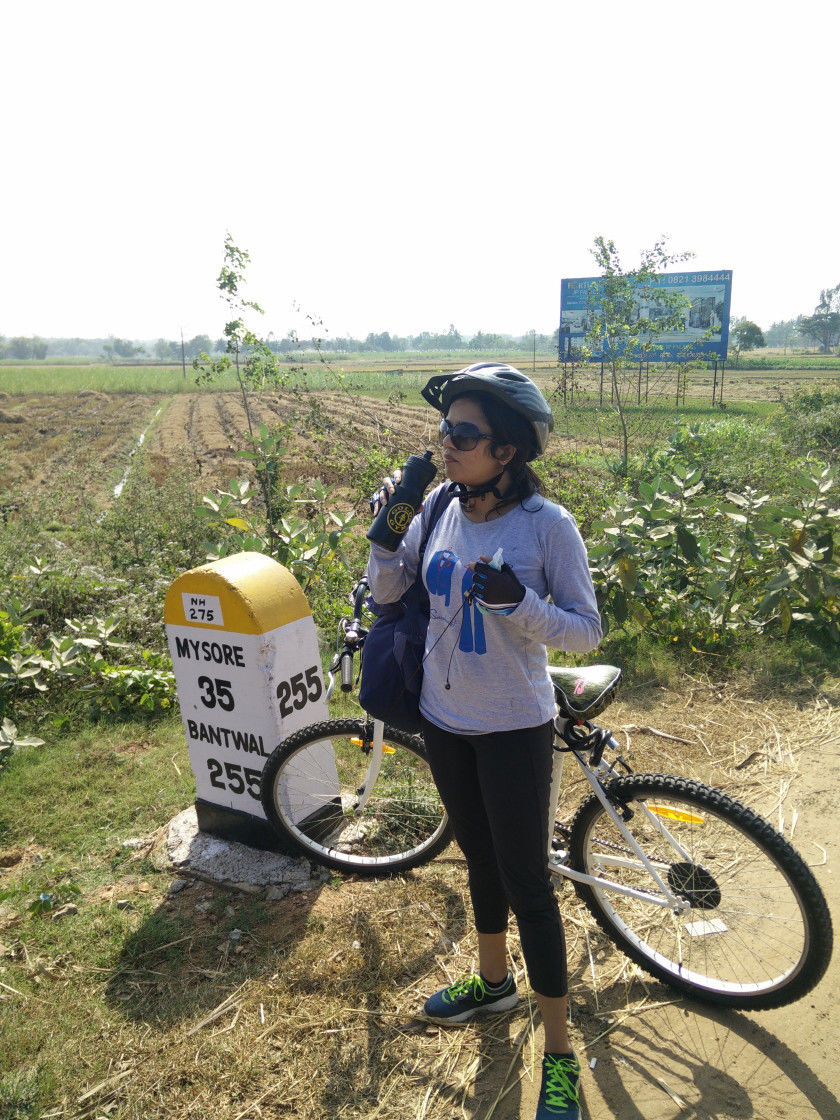 That was the moment when I understood the actual meaning of the phrase 'mind over body'. A moment back, every muscle in my body wanted to give up and the very next moment I was so motivated that I went ahead and took that monster of fear by its neck. Till date, it is one of the best trips because this trip taught me a great lesson in life that I still follow. I had trained my mind and my body followed. Belief changed my world, it carried me out through the battle and it still does. The idea is to keep moving. Crawl, creep, drag, lag but just keep moving and I assure you, you will fulfill your goal sooner than you can imagine.
That's my Victory picture ????