With an abundance of natural beauty including mountains, valleys, multiple national parks, forests, exotic flora and fauna, pristine lakes, and rivers, North East India is a gem that every Indian traveller wants to explore but very few are actually able to unravel the enigma that the these states are.
One of the most common challenges faced by tourists while planning a trip to Northeast India is the availability of information regarding these states. Moreover, the connectivity between the northeastern states is also a bit tricky. So, a well-researched itinerary is what's needed to cover the sheer versatility that this region has to offer.
If you're someone who's also dreamt of exploring the best of Northeast and have added it multiple times to your bucket list since but didn't know where to start – you've landed at the right place!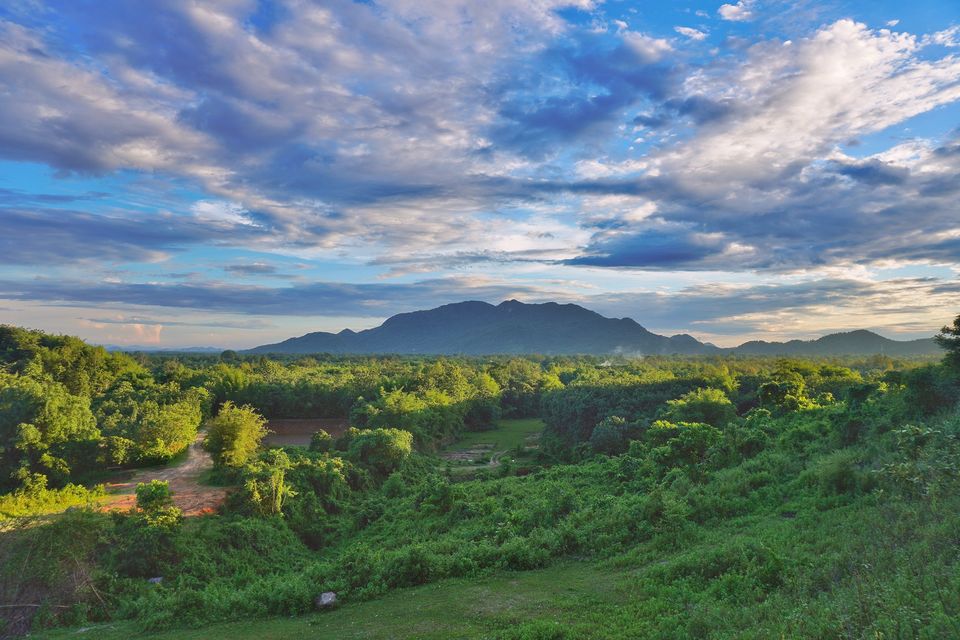 Here's a 15-day itinerary covering 4 Northeast states consisting of Assam, Meghalaya, Nagaland, and Manipur including where to stay, places to visit and much more. Check it out!
Day 1: Start your journey from Guwahati
You can start your journey from Guwahati. This city serves as a major transit center for travel within the Northeastern states. After reaching Guwahati, you can do a city tour in Guwahati. Situated on the banks of the river Brahmaputra, Guwahati is known for its rich heritage.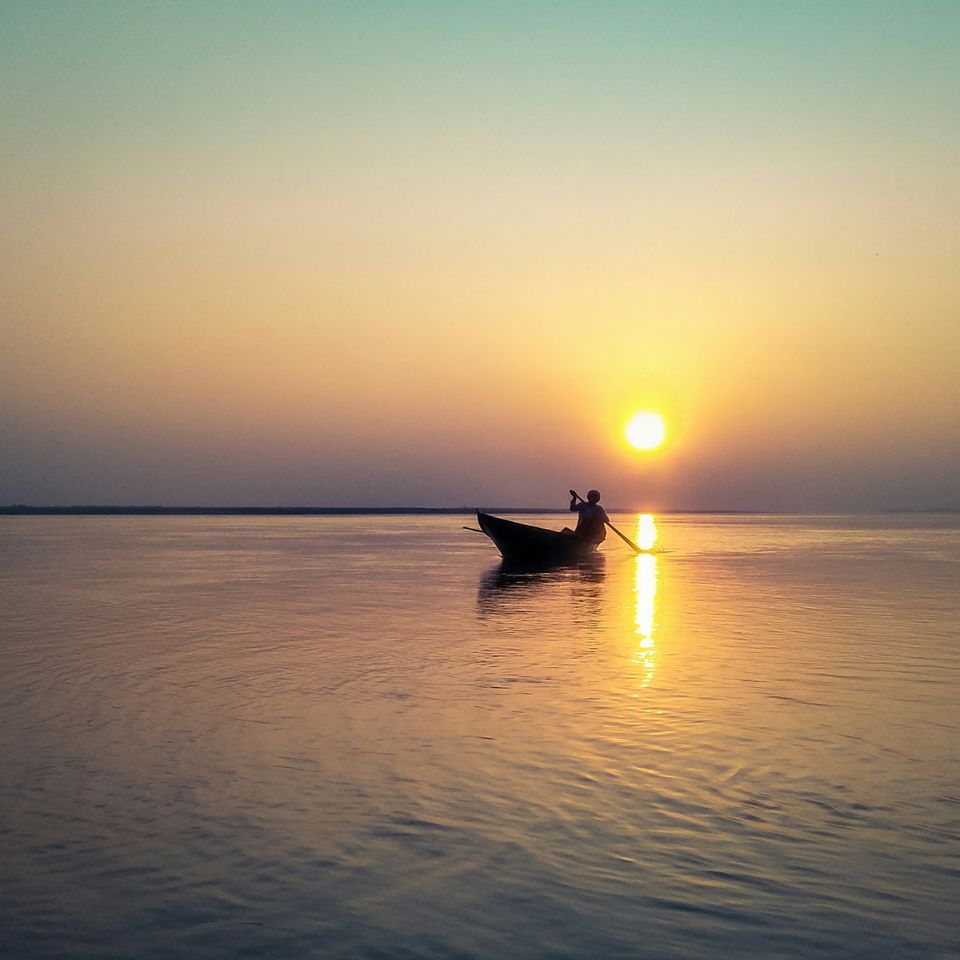 How to reach Guwahati:
Guwahati is well connected with a multitude of Indian cities via air, rail, and road.
By Air: Guwahati Airport, or Lokpriya Gopinath Bordoloi International Airport, situated 25 km away from the city, links the destination with all prime Indian cities.
By Rail: Guwahati Railway Station, which is just 5 km away from the city center, is one of the prime railheads in Assam. The station is well connected to all major Indian cities via a broad rail network.
By Road: The city of Guwahati is well-linked with several cities and towns via several Assam State Transport Corporation (ASTC) and other private buses.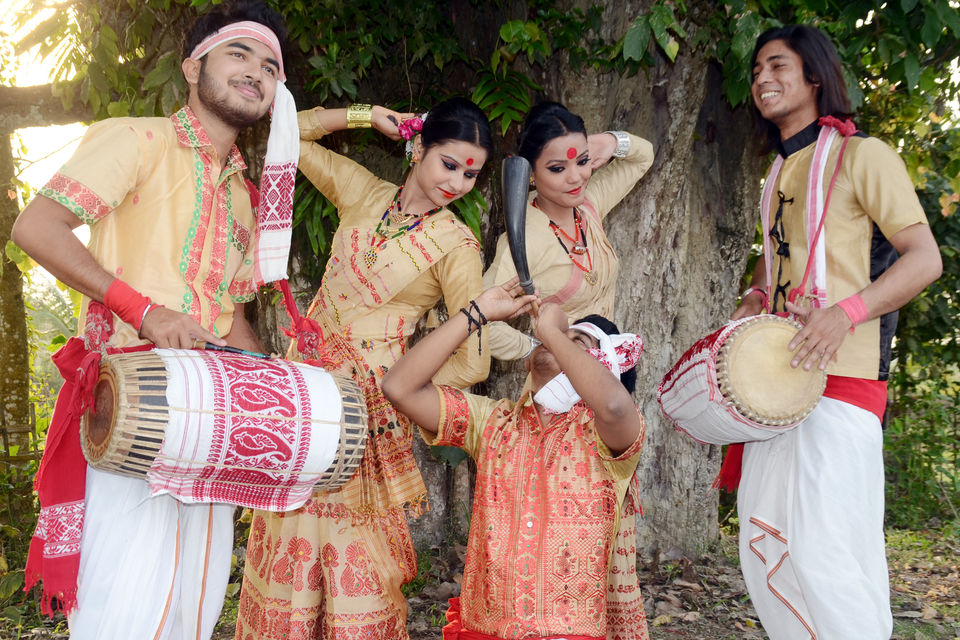 Places to visit:
Assam Zoo:
In Guwahati, you can visit Assam Zoo and Umananda Temple. Other than these, if you have enough time in your hand, can visit Assam State Museum, Nehru Park, Tirupati Balaji temple, Sukreswar Temple, and the Basistha temple.
Accommodation in Guwahati:
You will get ample numbers of hotel, homestays, and resorts in Guwahati as per your budget. As a budget traveller, you can choose Harmony House where tariff starts from Rs. 1500. If you are searching for a luxurious stay, you can opt Cygnett Inn Guwahati where tariff starts from Rs. 2800.
Day 2: Journey to Shillong, 'The Abode of Clouds'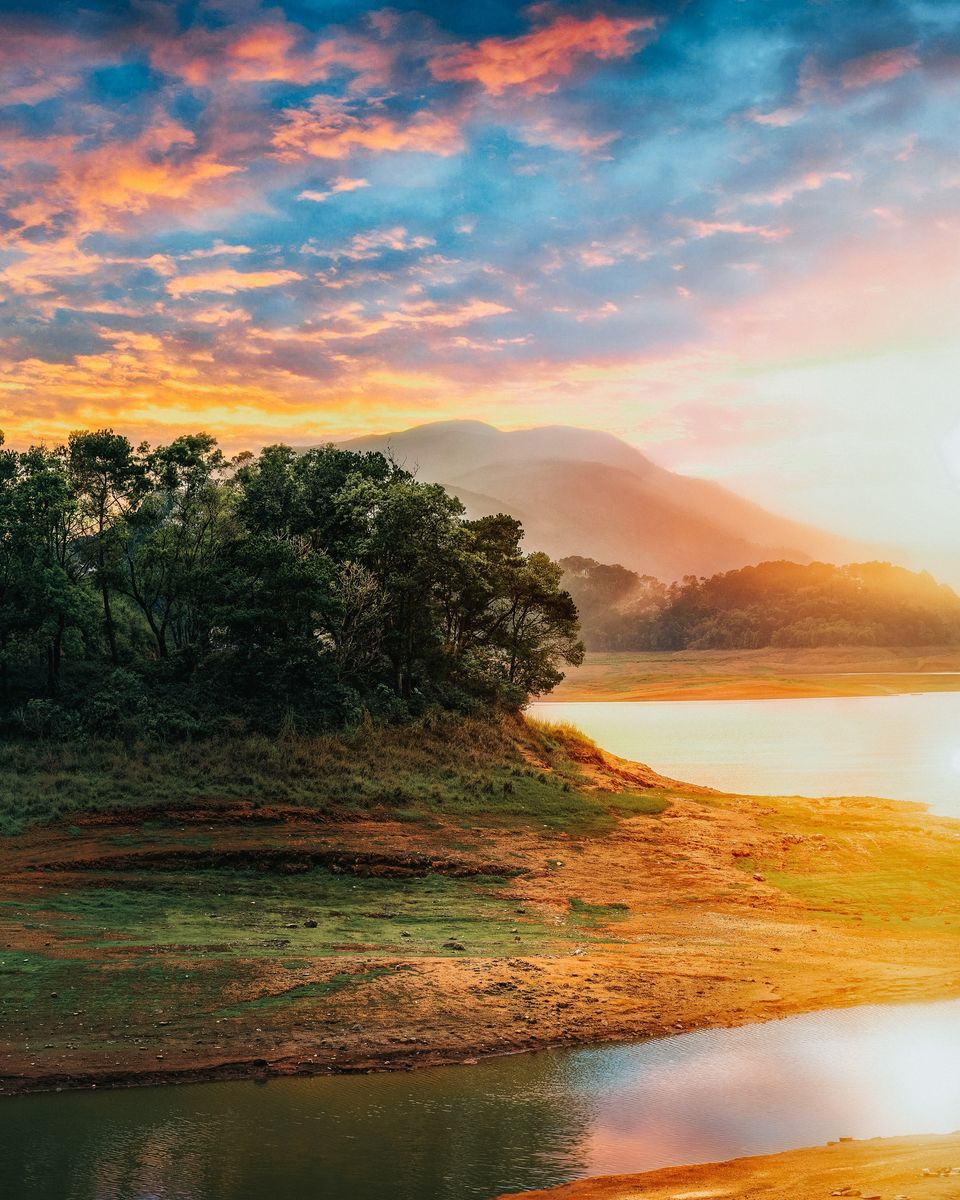 The next day, after taking your breakfast in Guwahati, you can proceed for Shillong. Surrounded by hills, Shillong acts as the gateway to Meghalaya, the state famous for caves, waterfalls, beautiful landscapes, and amazing people and their culture.
Places to visit in Shillong:
On your way towards Shillong, you can visit Umiam Lake. After that you can also visit Elephant Falls, Shillong Peak, Ward's Lake, Laitlum Canyons, Lady Hydari Park etc.
Distance from Guwahati:
The distance between Guwahati and Shillong is only 100 km, and it may take around 3 hours to reach by road.
Day 3: A Day in Jewel Crest Of Meghalaya, Cherrapunji
On your 3rd day of the trip, you can visit Cherrapunji, famous for its double-decker root bridge, falls, and caves. The road connecting Shillong and Cherrapunji is mesmerizing. In every twist and turn, you can reveal a new canvas portraying the surreal unspoiled beauty of Khasi Hills.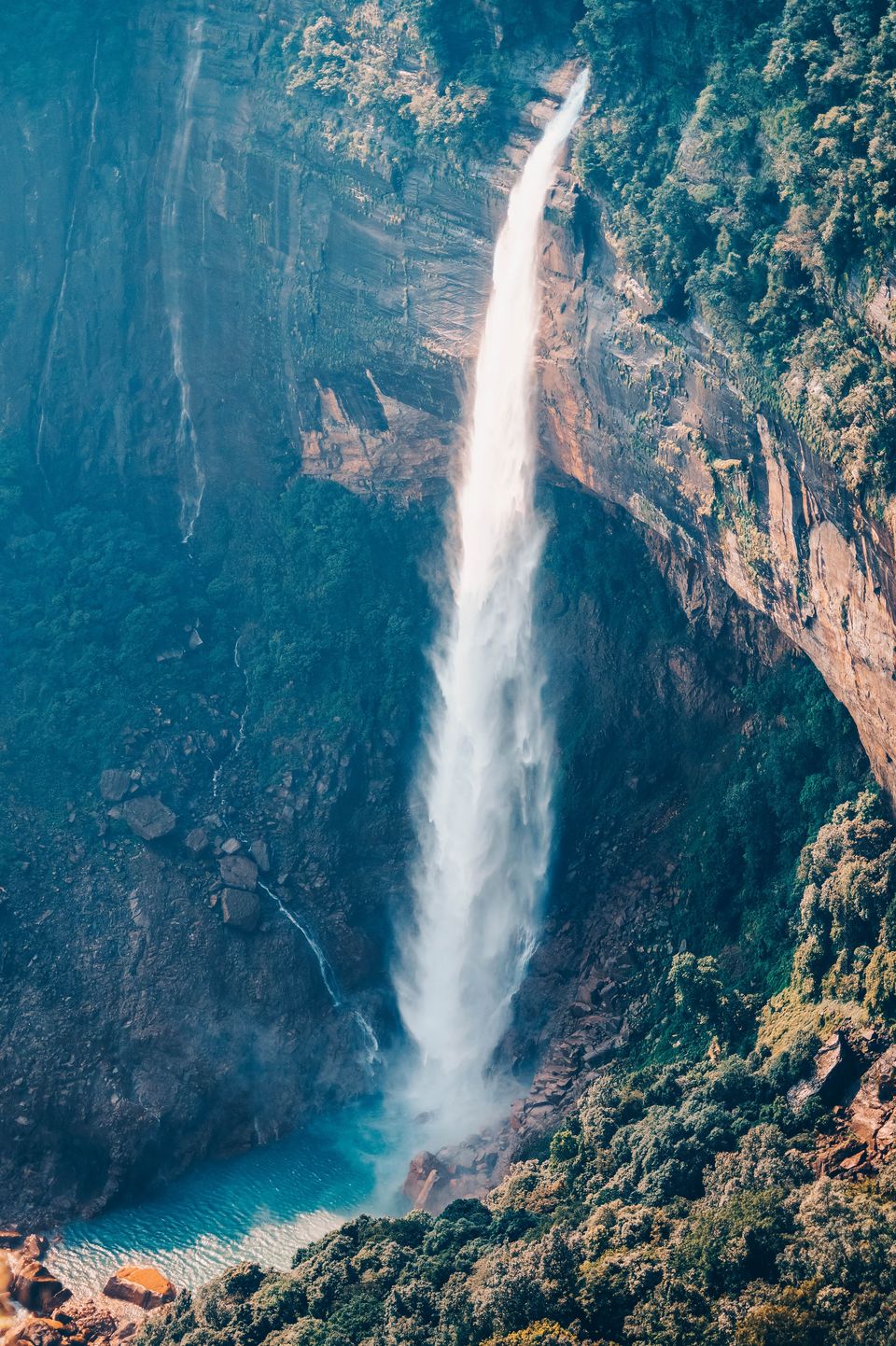 Distance from Shillong:
The distance from Shillong to Cherrapunjee is 54 km, so you can easily do a roundtrip. However, if you want to do the Nongriat Living Root bridge trek, you must start early from Shillong.
Places to visit:
In Cherrapunji, you can visit Nohkalikai Falls which is the tallest plunge waterfall in the country falling from a height of 1115 feet, and it is the fourth-highest in the world. Also, as a thrill-seeker, you can do caving in Mawsmai Caves which are formed out of limestone. In Cherrapunji, if time permits, you can also visit Dainthlen Falls, Thangkharang Park, Nohsngithiang Falls or Seven Sisters Waterfalls, Wakaba falls.
Day 4: A Day in picturesque Mawlynnong
The next day you can visit Mawlynnong, which is notable for its cleanliness and once known as the cleanest village of Asia. The road towards Mawlynnong passes through some of the most beautiful landscapes in Meghalaya. And when you reach the village, you will be mesmerized to see its' beauty.
Distance from Shillong:
The distance between Shillong and Mawlynnong is approximately 80 km. So, you can easily do a roundtrip to Mawlynnong from Shillong.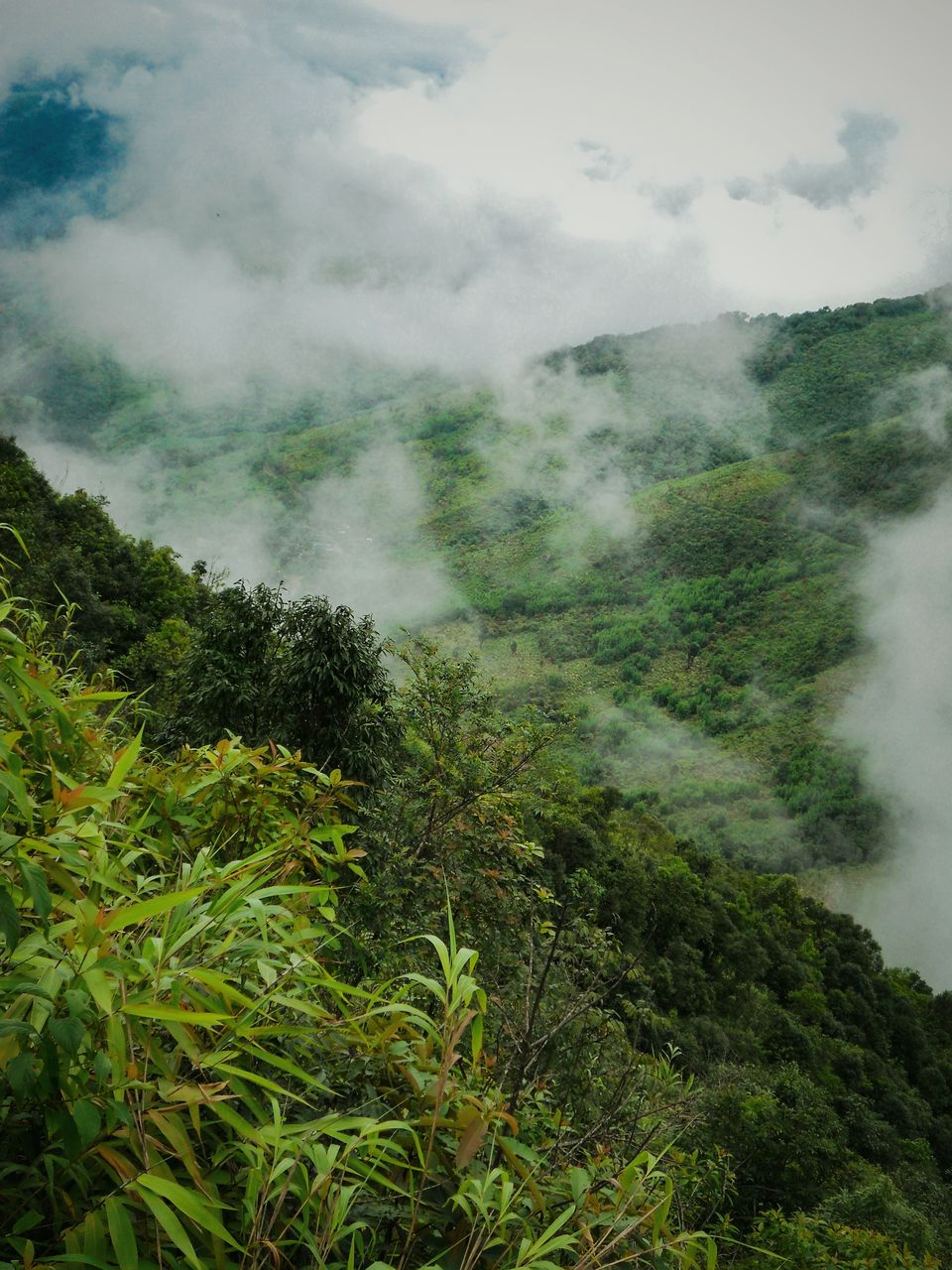 Places to visit:
The chief attraction of Mawlynnong is the village area. Methodically arranged houses, beautiful gardens, and green courtyards, and the overall ambiance of a pure and pristine town allows visitors to be transported to a different world here. After strolling around the village area, you can proceed for Umngot River or Dawki River. If you have time in your hand you can add Mawlynnong waterfalls, Balancing Rock, Jingmaham Living Root bridge in your plan.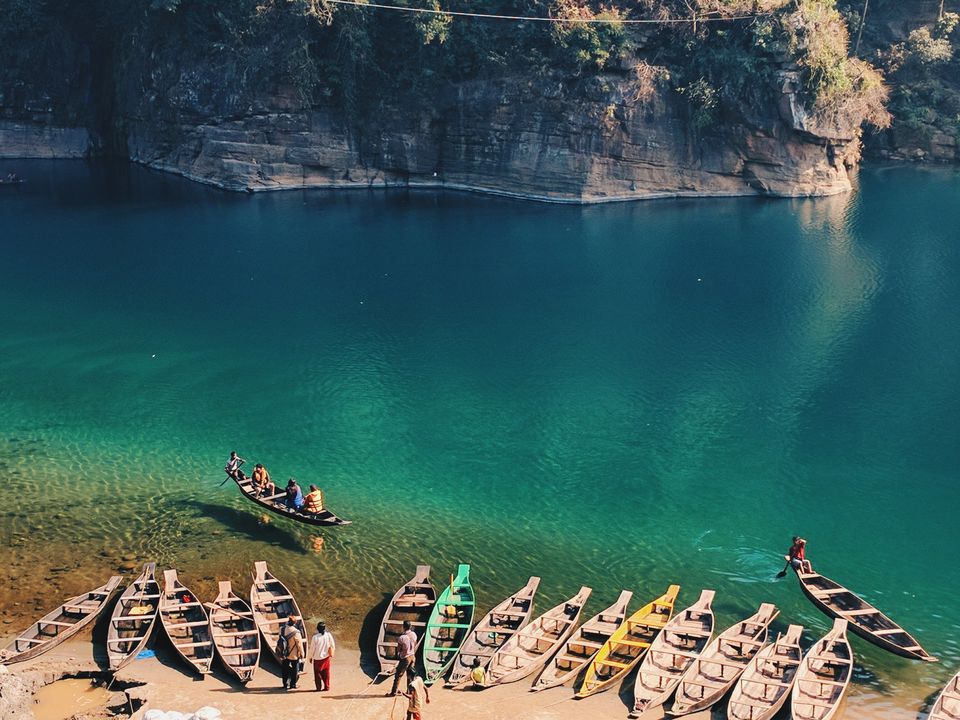 Accommodation in Shillong:
Shillong has many hotels, resorts, and homestays to stay. You can choose any of them as per your own choice. You can get name of Hotels and Homestays from Meghalaya Tourism's website. As a budget traveller, you can choose Breeze Vale Homestay where tariff starts from Rs. 1700. If you want a luxurious stay in the heart of the Shillong city, you can choose Hotel Centre Point where tariff starts from Rs. 5500.
Day 5: Journey to Kaziranga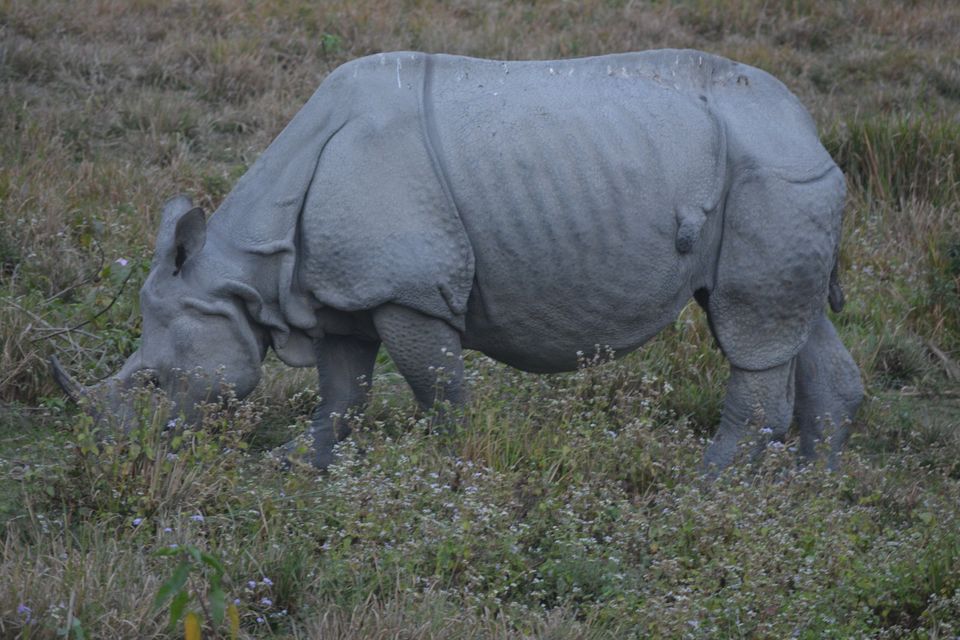 After Meghalaya, your next destination will be again in Assam. On your 5th day of the tour, you can directly proceed for Kaziranga. En route, you can visit Pobitora Wildlife sanctuary and do Jeep Safari there. Home to the World's highest density of rhinoceros, Pobitora Wildlife Sanctuary is a small heaven for wildlife lovers. After reaching Kaziranga, you can visit the tea garden, rubber plantation and Orchid Park.
Distance from Shillong:
Kaziranga is 250 km apart from Shillong and will take 6 hours to reach. So, after taking your breakfast at Shillong, you can start your journey as early as possible.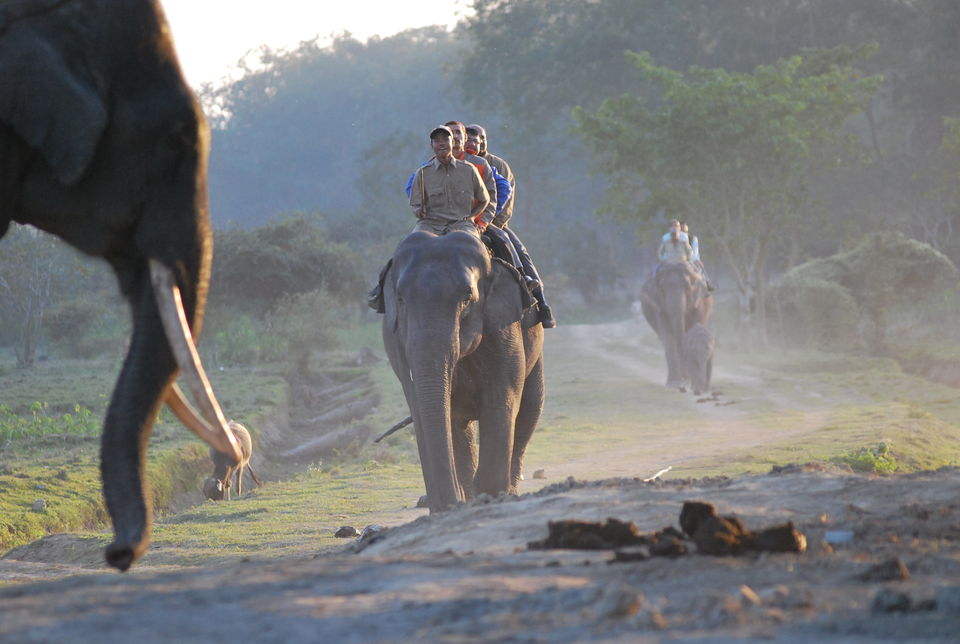 Day 6: A Day for your thrill seeker heart inside Kaziranga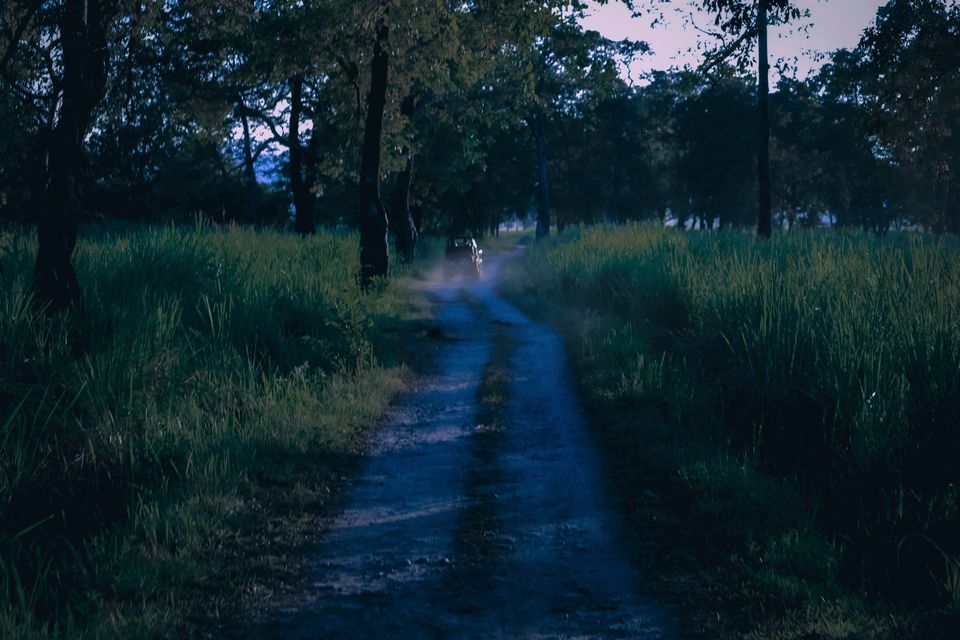 The 6th day of your trip can be kept for doing safari inside Kaziranga National Park, which hosts two-thirds of the world's great one-horned rhinoceroses. Along with the iconic Greater one-horned rhinoceros, the park is the breeding ground of elephants, wild water buffalo, and swamp deer. Inside the national park, you can do Jeep Safari and Elephant Safari. However, as a responsible tourist, an elephant ride is not at all recommended here. You can do at least two safaris at two different safari zone for getting an overview of Kaziranga.
Safari Zone:
To manage the jewels of wildlife, the park is divided into four ranges. These are Central Range or Kohora, Eastern Range or Agaratoli, Western Range or Bagori, and Burapahar Range. The western zone is the most preferred tourism zone in Kaziranga for the elephant safari as the landscape of this zone provides the opportunity to get a very close sight of the one-horned Rhino. The eastern zone is home to numerous exotic water birds, which can be viewed perfectly using the binocular. However, all the zones are worth visiting as the landscape inside the national park is fascinating.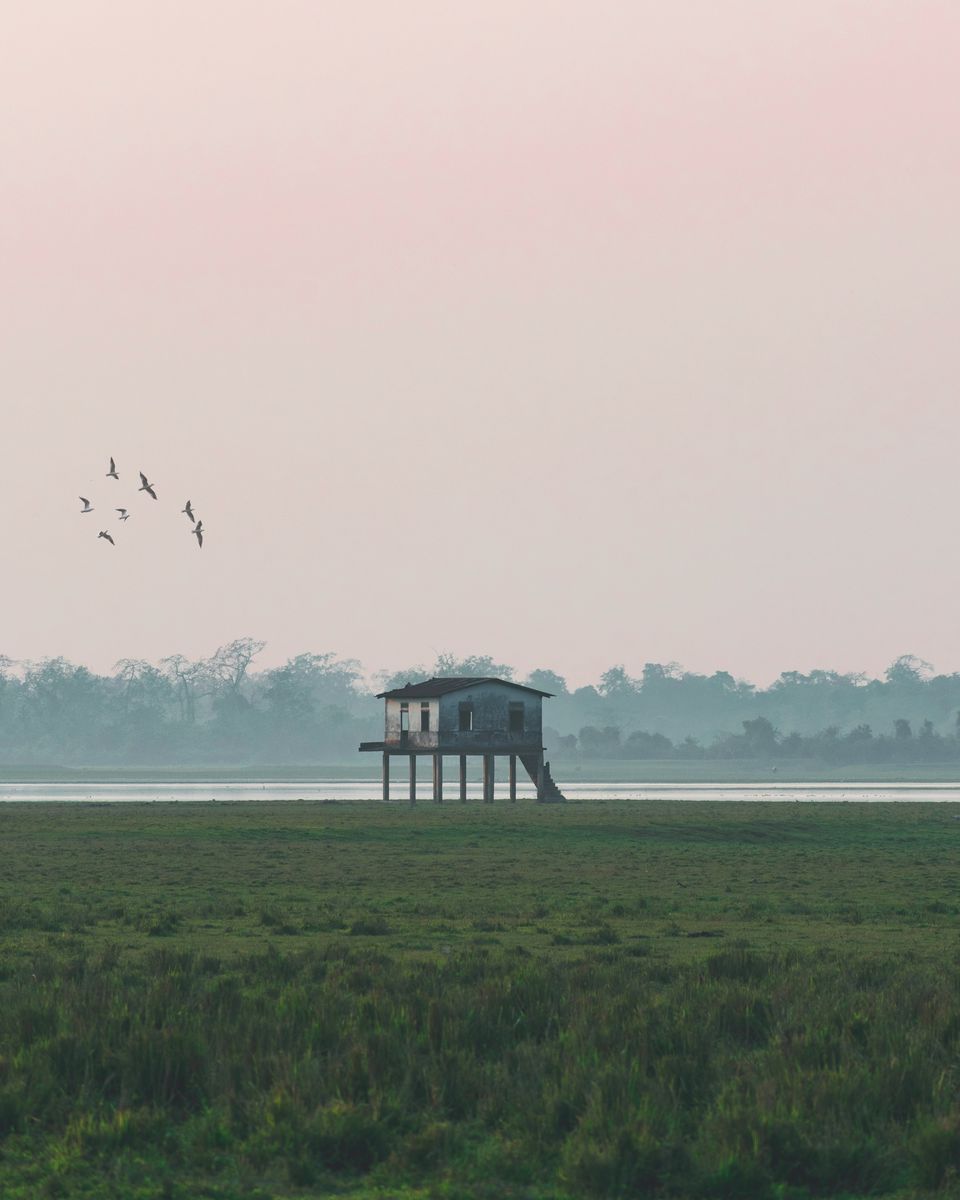 Accommodation in Kaziranga:
Kaziranga has many stay options near the park area. You will also get Govt. accommodation. If you are searching for a resort near to the central entry zone of Kaziranga, you can choose Borgos Resort. Here tariff starts from Rs. 5500. If you are searching for a budget option, you can stay at Anabil Homestay where tariff starts from Rs. 1500.
Day 7: Journey to Majuli River Island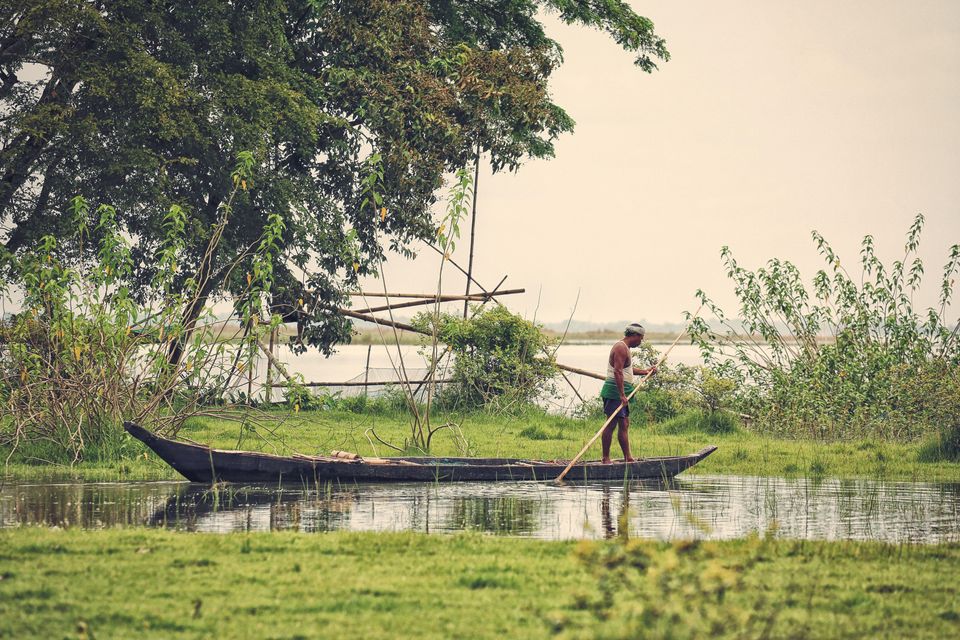 The next day after breakfast, you can proceed for Majuli, once World's Biggest River Island. To reach Majuli, first, you have to go to Nimati ghat and then you have to take a ferry for Majuli. However, the number of the ferry going towards Majuli is limited. It is better to check ferry timing well before your trip so that you can start from Kaziranga accordingly. You must enjoy the majestic sunset from Majuli Island.
Distance from Kaziranga:
The distance between Kaziranga and Majuli is 110 km which will take nearly 4 hours to cover.
Day 8: Explore the culture and heritage of Majuli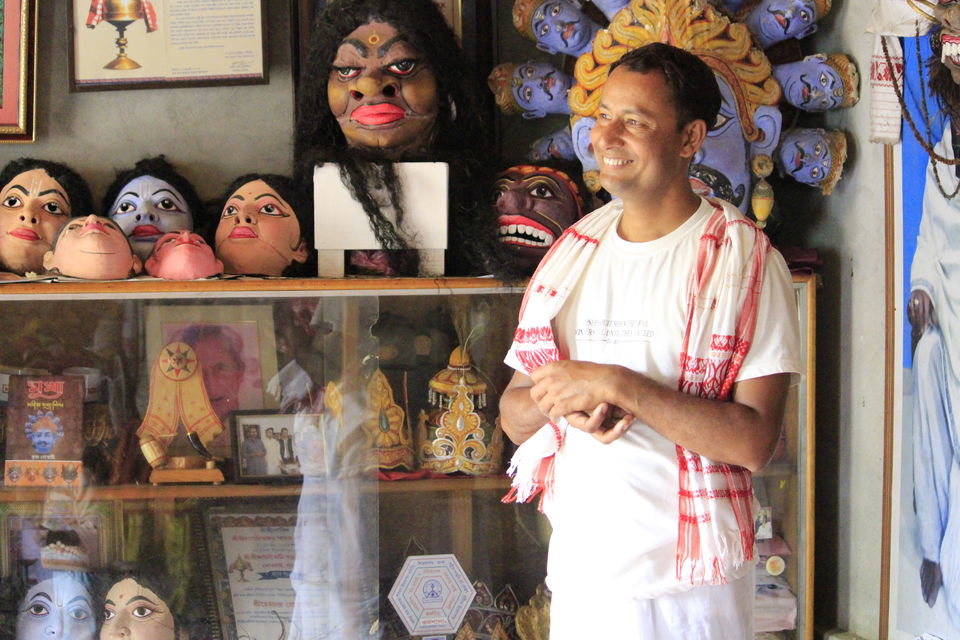 On the 8th day of your trip, you can explore the River Island. Majuli is a unique amalgamation of culture and heritage that might be at the edge of extinction due to global warming. The wonderful island is home to the 'Satriya' dance, the delightful drama style called 'Bhaona', and the temples associated with the Vaishnavite tradition. In Majuli, there are about 22 Vaishnava Satras which are well-known attractions of the place.
The best way to explore this massive island is by renting a bicycle for a day and peeling your way around the place. Bicycle is the most popular mode of transportation on this island. So, getting a bicycle for rent is not an issue here.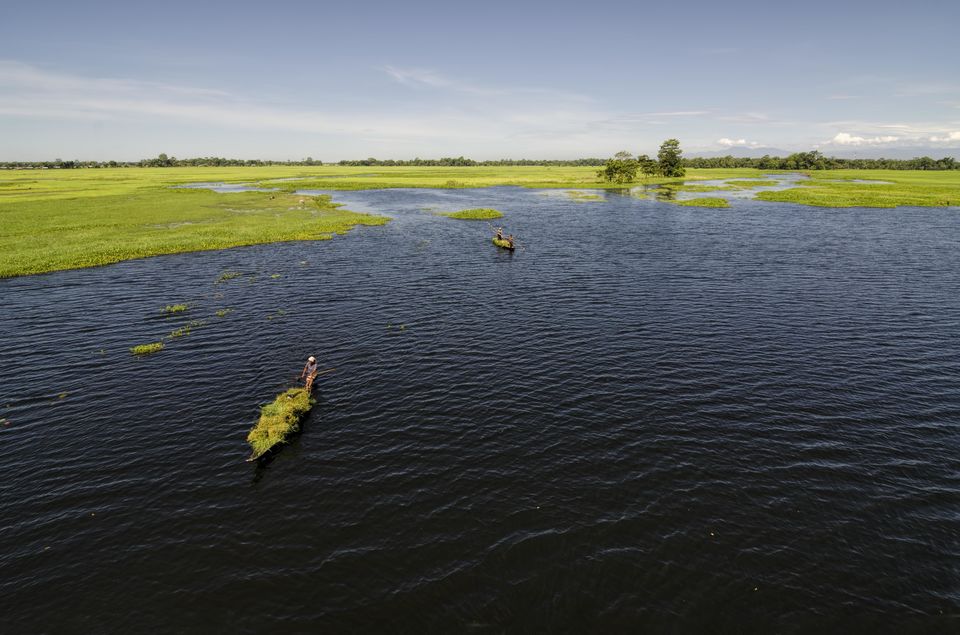 Places to visit:
Once you are in Majuli, you must visit Kamalabari Satra, Dakhinpat Satra, Garmur Satra, Aunniati Satra. Along with the satra, do not forget to visit Musk makers village. Mask making is one of the most famous traditional crafts still practiced in Majuli. Traditionally, these masks are used for religious dance and drama to provide a physical form to the puranic characters.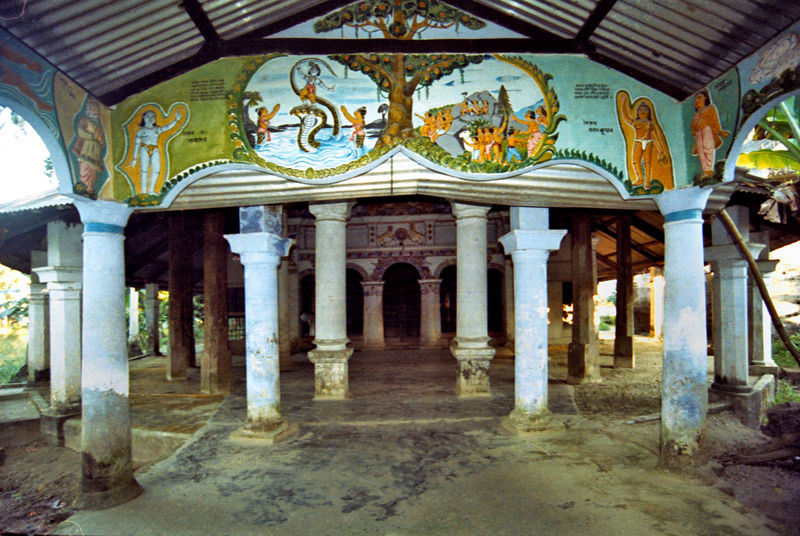 Accommodation in Majuli:
Majuli has many homestays to stay. But keep in mind all are basic in nature. Okegiga Homes is a famous name in Majuli as a stay option. Here tariff starts from Rs. 1300. You can also choose La Maison De Ananda where the tariff is more or less same to the previous one.
Day 9: Journey to the Land of Ao Naga Tribe, Mokokchung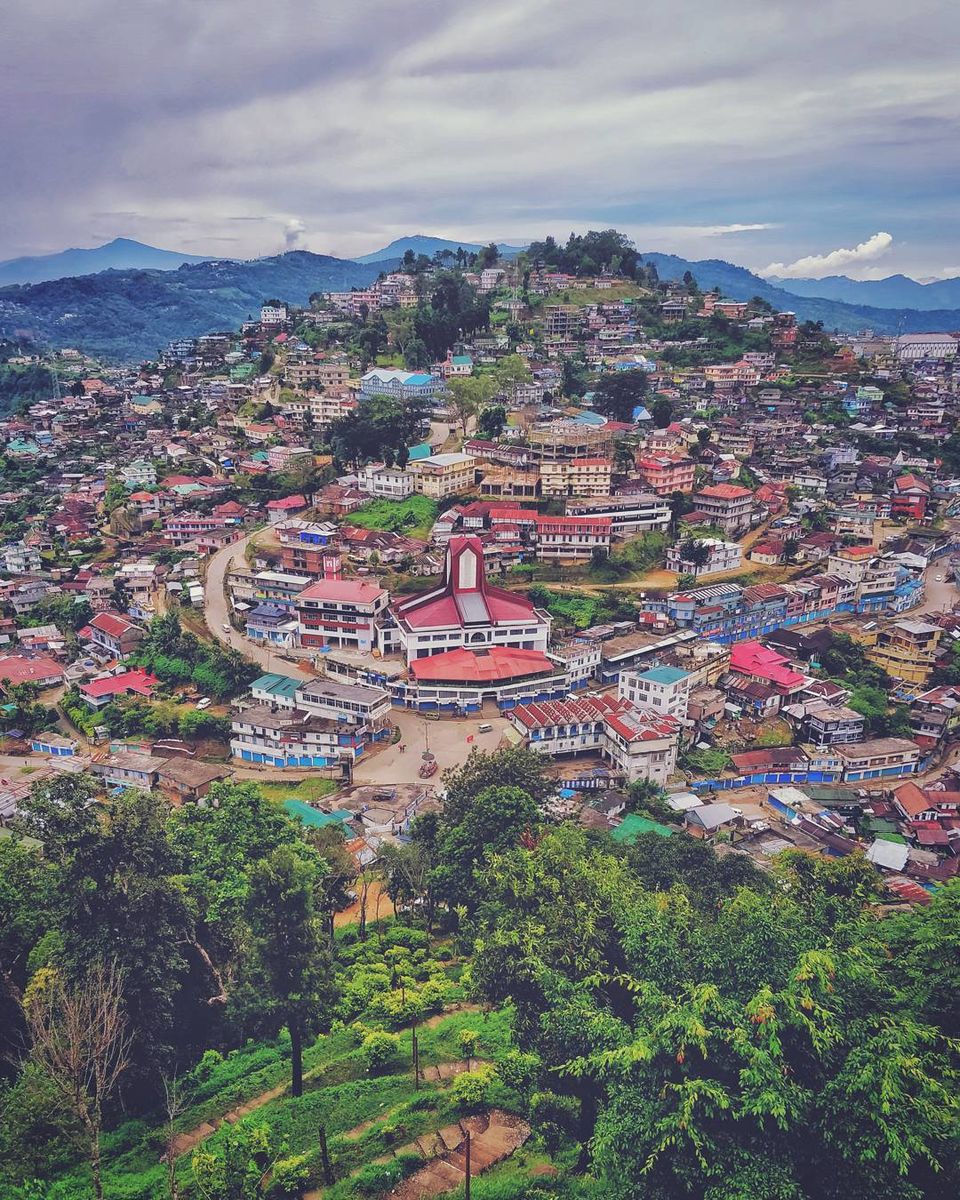 After Assam and Meghalaya, it is time to explore Nagaland. So, the next day, you can proceed for Mokokchung from Majuli. The ideal way to reach Mokokchung from Majuli is by reserved car. First, you have to cross the Brahmaputra River to reach Nimati Ghat and then arrange for a rented car for Mokokchung.
Distance from Majuli:
Mokokchung is approximately 160 km from Majuli and will take nearly 6 hours to reach there. So, it is better to start from Majuli as early as possible.
Day 10: A Day with Ao Naga Tribe
Mokokchung Village is one of the largest villages of Nagaland and one of the major places where you can see the descendants and cultures of the tribe Ao Naga. It is a part of the most culturally rich and intellectual district of Nagaland. The next day, you can explore the village to experience the way how they revere their cultural heritage.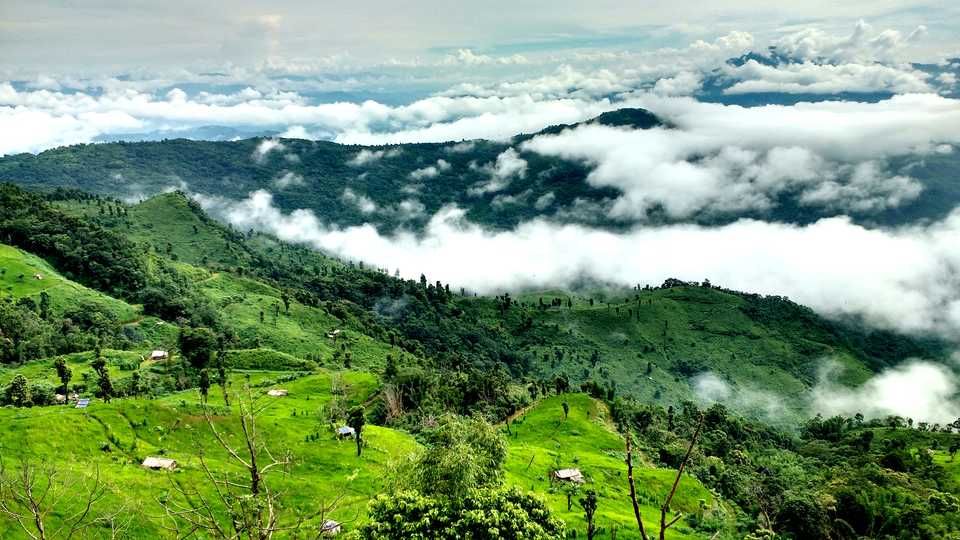 Places to visit:
Ungma Village:
It is one of the most historically rich villages of Nagaland. Despite urbanisation, Ungma has successfully integrated their cultures and traditions into their modern way of life. While in Ungma village you can visit the nature park which is located at the hilltop of the village. It has a vibrant collection of plantations and treehouses.
Longkhum Village:
If you are a nature lover and want to enjoy sightseeing in the lush green forest of the Naga hills, you must visit Longkhum. This place is like a canvas with vivid landscape photography. Being the leading producer of tomatoes and rich harvest, Longhkhum is fondly known as the 'Vegetable Capital' of Nagaland.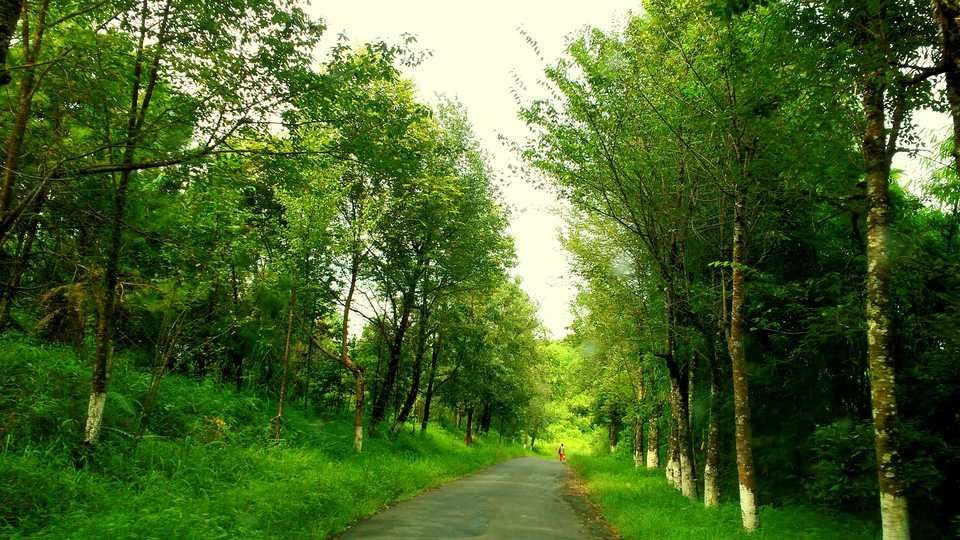 In Mokokchung you can also visit Changkikong Range, Langpangkong Caves, Molung village, Dikhu river.
Accommodation in Mokokchung:
Mokokchung does not have many hotels to stay. However, as the number of tourists is less, you will get accommodation easily. If you want to stay at the highest point in Mokokchung, you can choose Hotel Whispering Winds.
Day 11: Journey to Kohima
The next day, you can proceed for Nagaland's capital, Kohima. En route, you can visit Wokha, the home of Lothas. Wokha is surrounded by several hills and ridges, which makes it scenic and a hotspot of tourism. One of the most popular tourist attractions in Wokha is Mount Tiyi which is situated at an altitude of 1969 m above sea level. You can find colourful Rhododendrons all around the places. If you have time, you can also visit Mount Tostu and the cliff.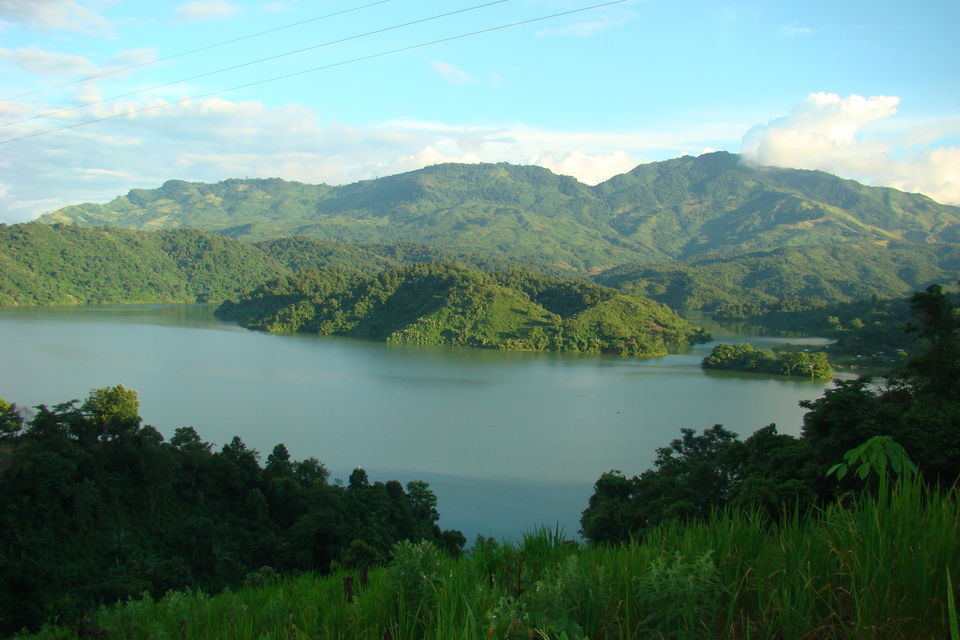 Distance from Mokokchung:
The distance between Mokokchung to Kohima is 150 km, and it will take around 5 hours to reach there.
Day 12: Explore the capital of Nagaland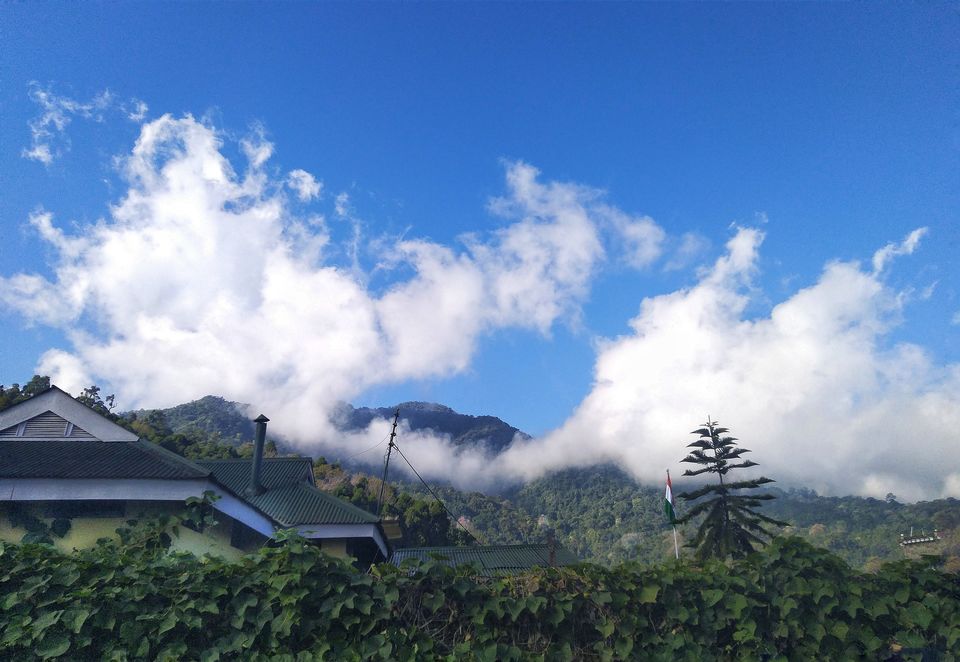 The capital of Nagaland, Kohima is one of the most beautiful and fascinating places to visit. Situated at a height of 1500 meters, Kohima is endowed with picturesque landscapes. On the 12th Day of your trip, you can explore Kohima.
Places to visit:
While you are in Kohima, you must visit Khonoma Village which is located just 20 km away from Kohima. Surrounded by dense green mountains and endowed with scenic beauty, this village attracts tourists across the world. You can visit the highest point of Khonoma village, where you will be welcomed by a traditionally carved gate. Also, you can visit Kisama village and Touphema village.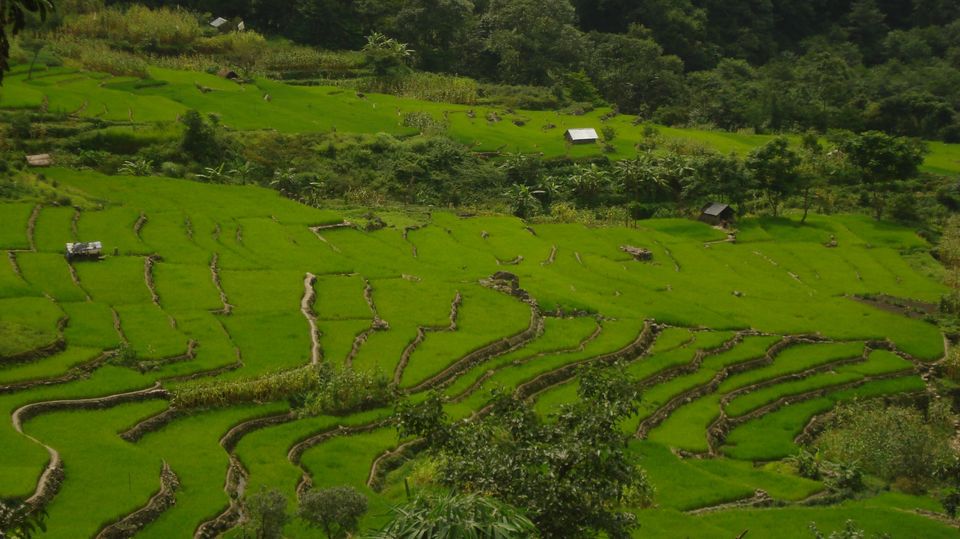 As a history lover, a visit to the Kohima War Cemetery will be a worthwhile experience for you. Built in 1944, this cemetery is dedicated to the 1,420 soldiers who sacrificed their lives during the Second World War against the Japanese. If you have time, you can visit Kohima Zoo and Kohima Museum.
Accommodation in Kohima:
Kohima has ample number of hotels and homestays. If you want to discover a new world of elegant luxury in the scenic town of Kohima, you can choose Hotel Vivor where tariff starts from Rs. 3800. If you want to experience the Naga lifestyle you can stay at Akim Homestay. Here tariff starts from Rs. 2500.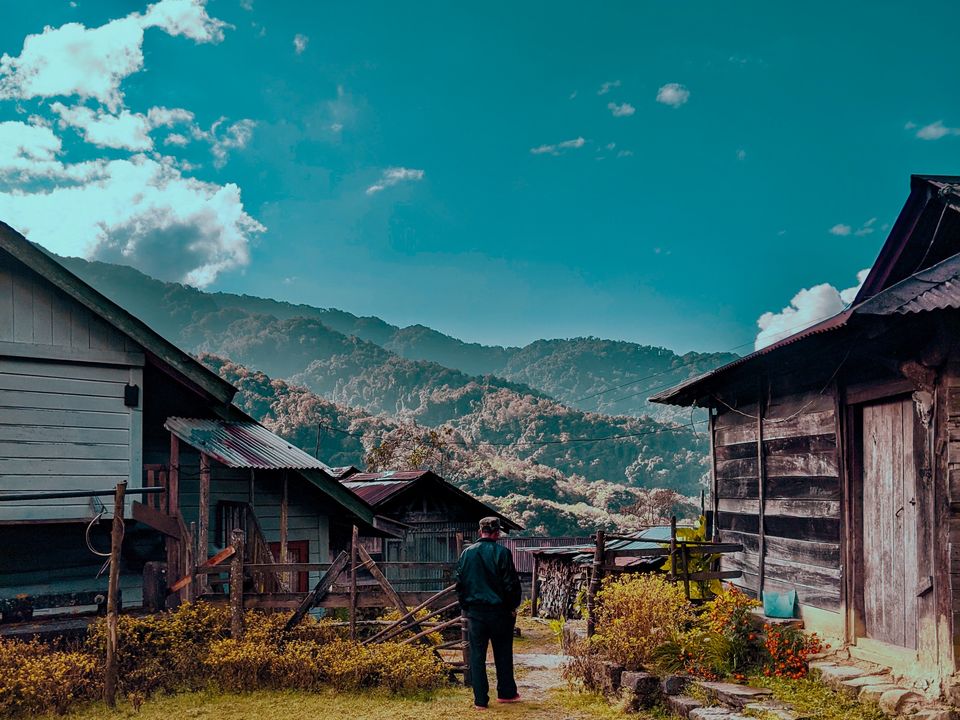 Day 13: Journey to the Capital of Manipur
Now it's time to proceed for another Northeastern state, Manipur. So next day, you can proceed for Imphal, the capital city of Manipur. Imphal is a mixture of hills, valleys, forests, and several rivers like Iril, Sekmai, Thoubal, and Khuga that appears to be no less than a treat to the eyes.
How to reach:
The distance between Kohima and Imphal is 140 km, and by road, it may take 5 hours. The easiest way to reach Imphal from Kohima is by air. First, you have to go to Dimapur, and from Dimapur, you will get a morning flight for Imphal. It is much more hassle-free and saves a lot of time.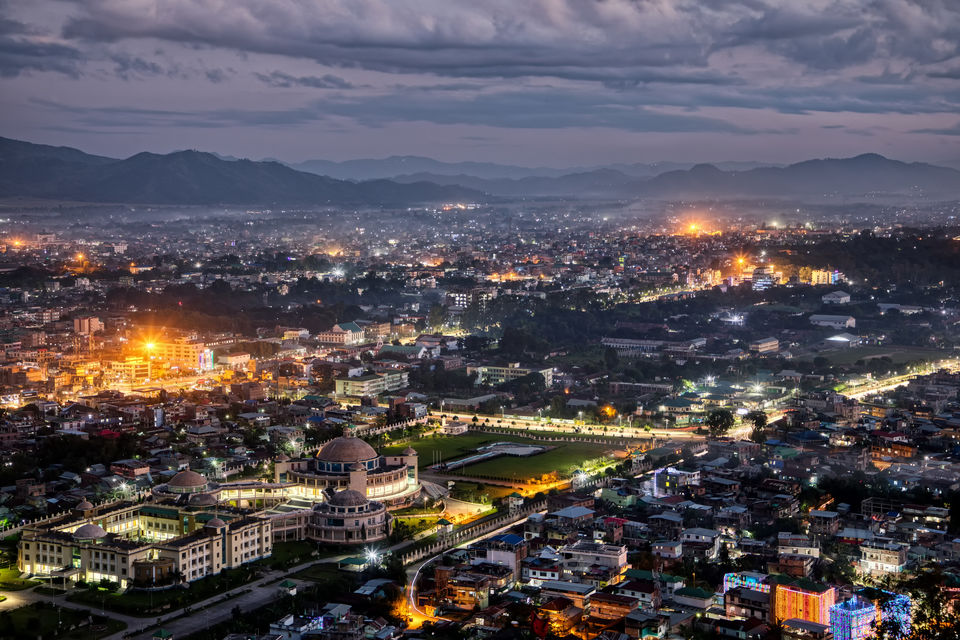 Day 14: Explore Imphal with World's only floating National Park on Loktak Lake
Situated at an elevation of 790 m from sea level, Imphal has the best of nature and displays through its forts the architectural excellence of the past.
Places to visit: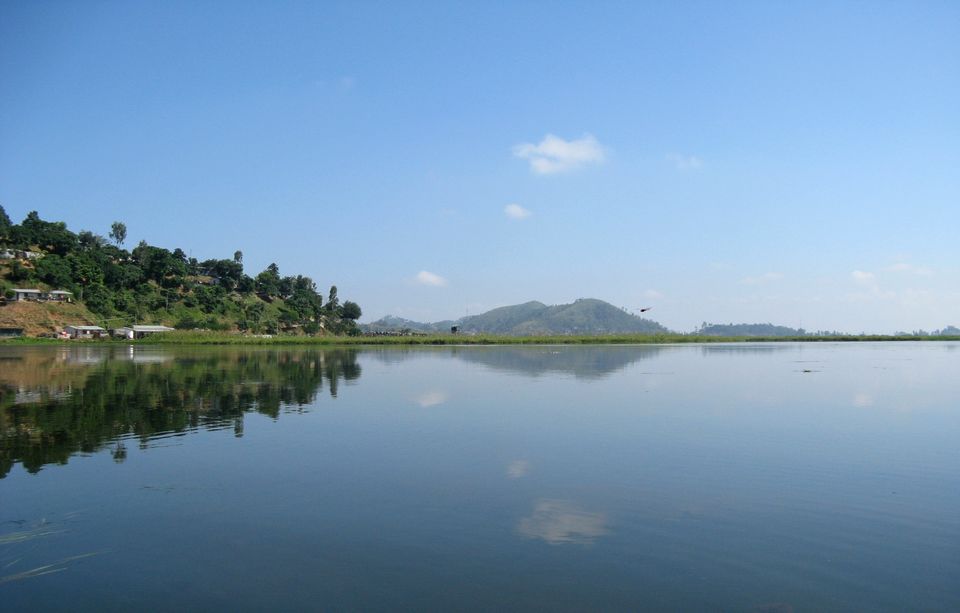 While in Imphal, you must visit the lifeline of Manipur, Loktak Lake. You can also visit Keibul Lamjao National Park, the only floating National Park in the world, located on Loktak Lake. It is the last natural habitat of the "Sangai", the dancing deer of Manipur. You can catch a bird's eye view of the lake from Sendra.
Being one of the most important historic and archaeological sites, the Kangla Fort depicts the rich history and speaks proudly of its culture and traditions. This is also a must visit place in Imphal.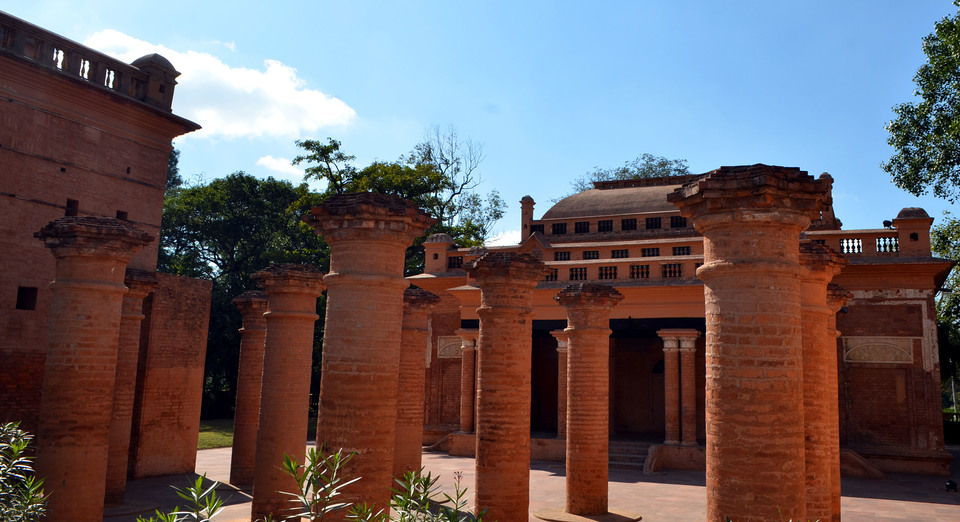 Accommodation in Imphal:
Imphal has many hotels and homestays as a stay option. You can choose any of them as per your budget and preference. Sendra Park and Resort is one of the most popular resort at Sendra Hills. Here tariff starts from Rs. 4000.
Day 15: Guwahati Back
Head back to Imphal Airport for your return flight to Guwahati. Your trip may be ended here, but the memories will be forever with you.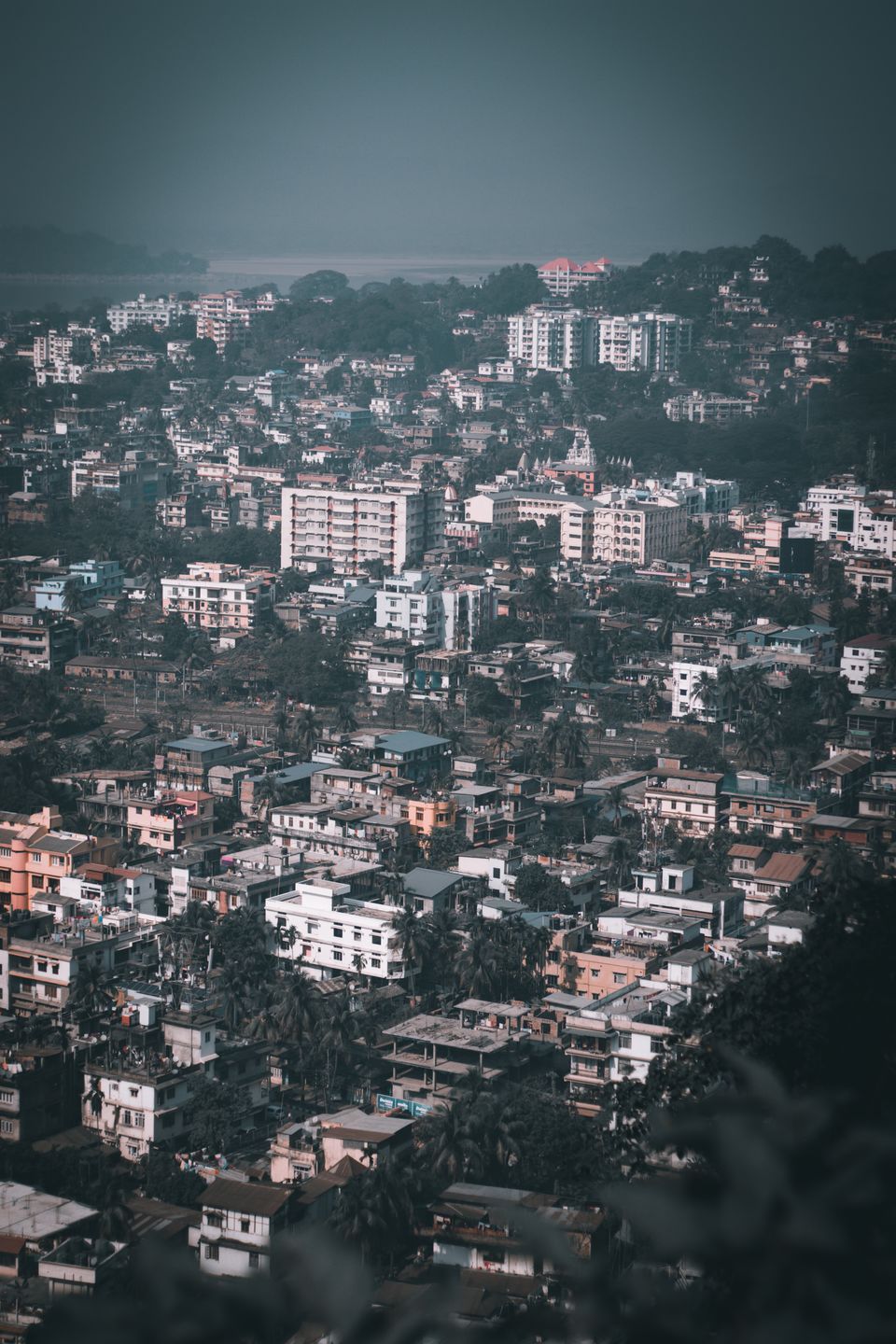 By the end of the trip, you would have visited caves, waterfalls, World's only floating national park, spent time with the people from Naga Tribe, ferried across the mighty Brahmaputra River, done safaris in UNESCO Natural World Heritage Site. Follow this 15-day itinerary and enjoy your trip to Northeast India to the fullest.
Think we missed out on something? Tell us about it in the comments below. Or write about it here on Tripoto and earn Tripoto Credits!
Ready to travel for free? Earn credits and redeem them on Tripoto's weekend getaways, hotel stays and vacation packages after the pandemic is over!