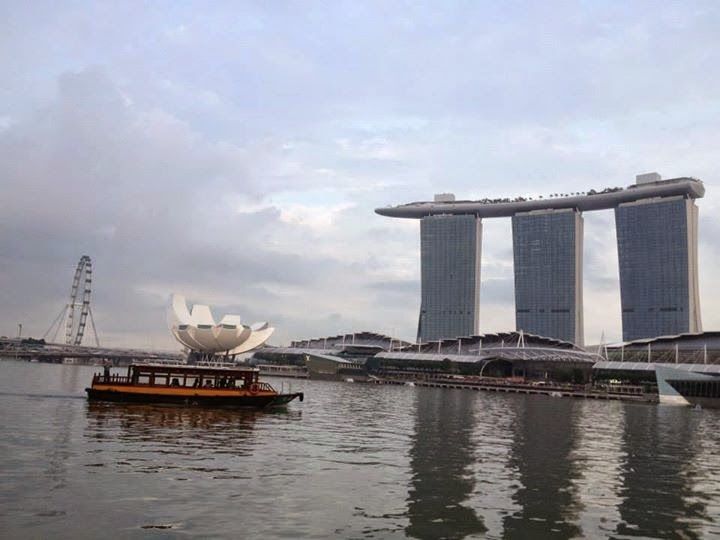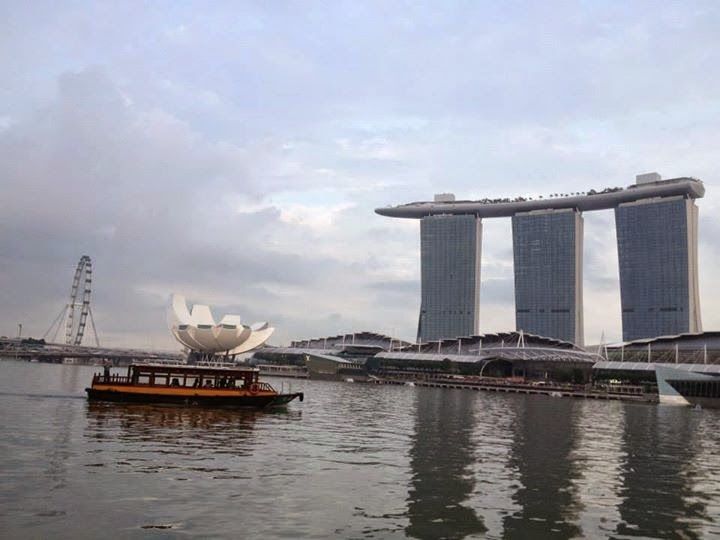 Bidding adieu to Australia causes me heartache each time, but this time around it was different. I had something to 'look forward' to – A 3 DAY TRIP TO Singapore during the transit. The arrangements for my stay were made well in advance courtesy a family friend pursuing her education there. I landed in Singapore quite early, around 7 o'clock in the morning and advanced through the immigration queue rather quickly. As I peeped out of the Exit Doors, I could feel a wind of numbness and uncertainty; proliferate through me, quite contrary to what I had imagined. I guess it was the feeling of being isolated in a completely new Country that had taken over. Coming out of the airport, I was puzzled and a little unsure of my next move. Nevertheless, I hailed a cab and it took me an hour and a half to reach my destination. My friend was rushing to her college by the time I reached. She greeted me and hurriedly scribbled down the name of an app 'gothere.sg' that would come in real handy in moving around. Drained out after an 8 hour long flight, I decided to sleep for a while.
After waking up, I captured quick screenshots of the places I had planned to visit using the handy App my friend had suggested, as there would not have been any internet access thenceforth. Ready to start my day, I stood at the apartment gates with a hazy idea of where to head. With a little guidance from the apartment guards, I managed to trace down a nice place to eat. I was beginning to realise that I was, in true sense, wandering in an unknown territory and it would be quite a challenge to explore this small but richly developed Country.
I reached Hawkers Centre, a place housing many stalls that sell a variety of inexpensive food, that you can't understand and relate to a single dish listed on the menu card is a different story altogether. Nevertheless, you have got to place an order to keep up with the demons fighting for food in your tummy. The good news though is that the food is as cheap as $6 per meal. So, for the next three days, considering breakfasts, lunches and dinners, I spent as less as $54 for meals. Anyway, I finished my breakfast quickly and boarded a bus to Marina Bay Sands from a nearby bus stop. The best part of commuting via Singapore BRT is that one can drop coins and avoid the hassles of buying a travel card. To be precise, on an average, changing the bus 6 times in a day was priced at around $2 each time i.e. $36 for 3 days. Transportation through the bus network turned out quite pocket friendly and gave me a chance to glance through many wonderful attractions Singapore has to offer, thanks to the extended bus routes.
The bus dropped me at the Flyer where I bought a package deal for $89 after having a brief conversation with an agent. In the next half of the day, I completed the activities mentioned in the booklet which included Flyer, Duck Ride, Hop-On Buses, Cruise and much more. The Cruise dropped me to the Clarke Quay which is one of the most cosmopolitan destinations of Singapore. Resto Bars playing offbeat music, lined against the waterfront made the ambience real pleasant.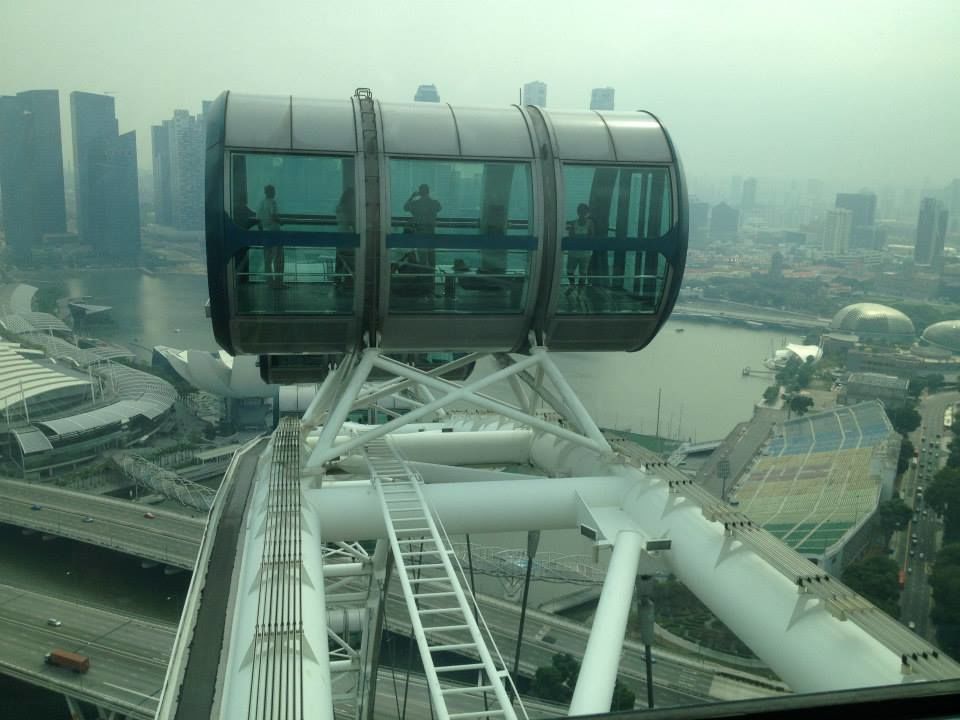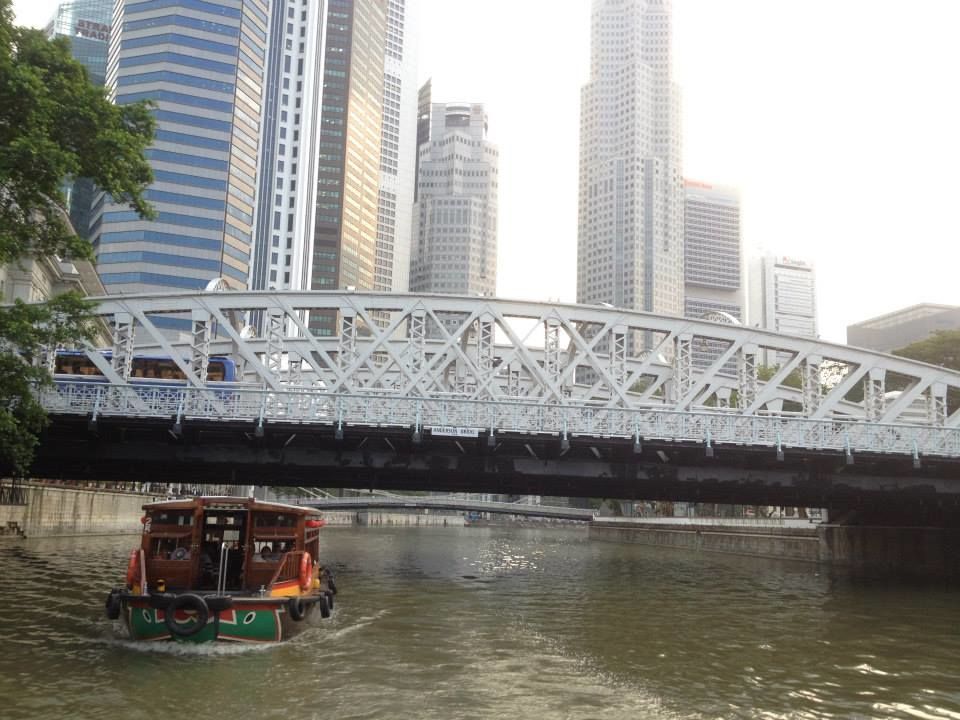 A happening and tiring day was coming to an end and I decided to go back to my residence, this time through the MRT. The process was quite convenient. I shelled out $6 to buy a travel card valid for 3 days. On the metro there were 3 Indian chaps who looked rather keen to strike a conversation with me. I had a quick chat with them regarding the places I had visited by far and where I plan to go in the next 2 days. I reached home and the next thing, I had to rush to the INSEAD party with my friend. That party turned out to be a treat in itself. A gathering of around 60 people – a blend of different nationalities, cultures and different languages; it was a unique experience altogether.
The next day I got up as early as 8 in the morning, as I had planned to visit Sentosa Island which is a must visit destination of Singapore. I again commuted though the BRT which directly dropped me to the Vivocity station. After a long walk of around 15 minutes I reached Sentosa and quickly bought the entry tickets for $24. There is a metro that runs through the island across 3 major stations. My sister had already booked the tickets for Universal studios online for $67. I got down at the Waterfront Station and entered the theme city of Hollywood, with famous characters of Despicable Me, Madagascar and Disney dancing on the roads. Being a single rider I was at an advantage for all the rides and skipped the long queues. Madagascar ride was a light boat ride in the water while Jurassic Park was a more ferocious one, but the ride that actually gave me an adrenalin rush was the "Transformers". A 3-d ride in a fast moving car, running in an in-house setup, going back and forth over the track at a very high velocity, creating a mirage of an invincible catastrophe, sending chills down the spine, wow that was something! A ride to remember! The very fact that I could gather courage to get in to each and every ride all by myself was a great feeling. I felt accomplished. It was a new found courage which I didn't know existed in me.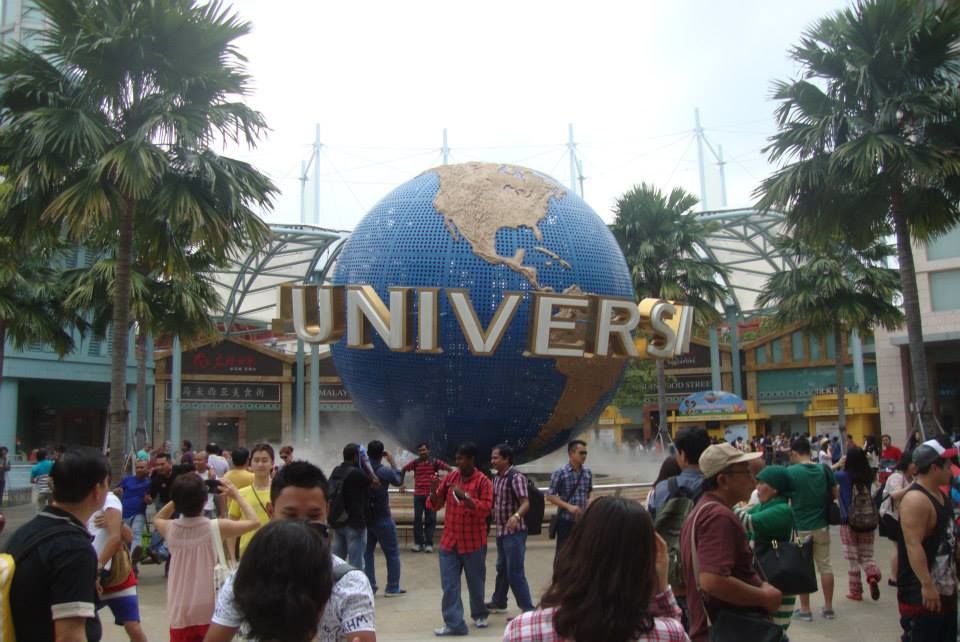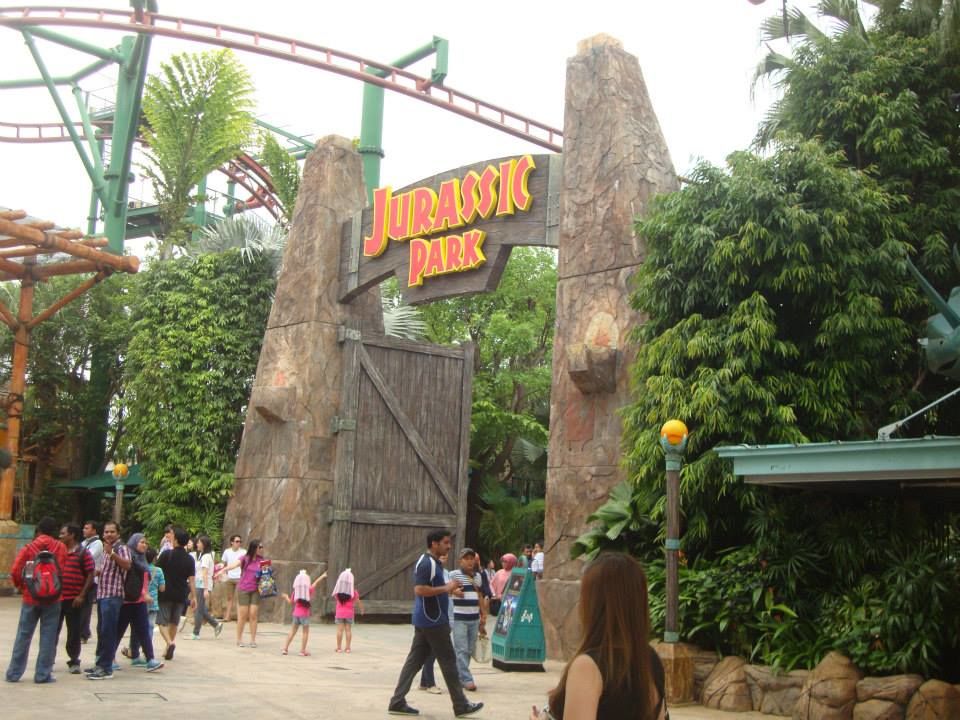 Next, I rushed to the Imbiah station to see the giant Merlion and a lookout. I spent a short while there and proceeded to the Beach station where I had a few more exciting things to do. My feet were aching after endlessly running around the whole day. I took premium tickets for the 'Songs of the Sea' show for $18 and the 2 hours that I had in between, I took a tram to visit the Dolphin Show ($24) and Twin Beaches i.e. Palwan Beach and Tanjong Beach. At dusk, I went back to watch the show. It was a musical role play performed by a group of young folks amidst the Siloso beach. The combined effects of light, water and fire were mesmerising and helped the show live upto its reputation backed by several awards. Sitting in front of the vast ocean all alone in the luxury seat, watching the world's top rated show gave a true glimpse of the happiness that freedom brings to one's soul.
After the show ended, I traced back the entire route to get back home where my friend was waiting for me, to take me to another house party with her friends. I was extremely drained out but still the idea of partying was a big temptation which puts weight on the theory that mind takes control when the body gives up.
On the last day of my trip, I only wanted to explore the city so that I can conveniently get back home for my flight in the evening. I covered Singapore Botanical Gardens first. Although, the idea of exploring gardens does not fascinate me much, but this one took me by surprise for the rare orchid plantations and rainforests. I went to China town, Little India and Mustafa Market to cover everything. From Mustafa Market I bought a souvenir of the Merlion as a token of memory.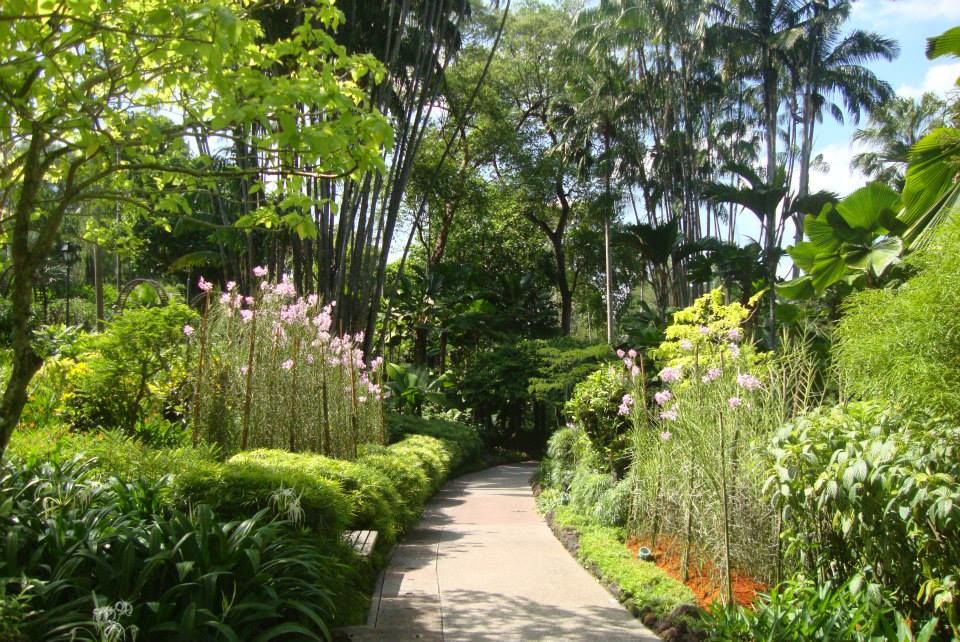 Late evening, before my flight, I along with my friend went to a luxury restaurant to try out some Lebanese Cuisine. I paid $23 for my last meal in Singapore and was left with $56 out of which I spent $50 for the journey back to the airport and $6 to feast on a Dunkin Donut Croissant.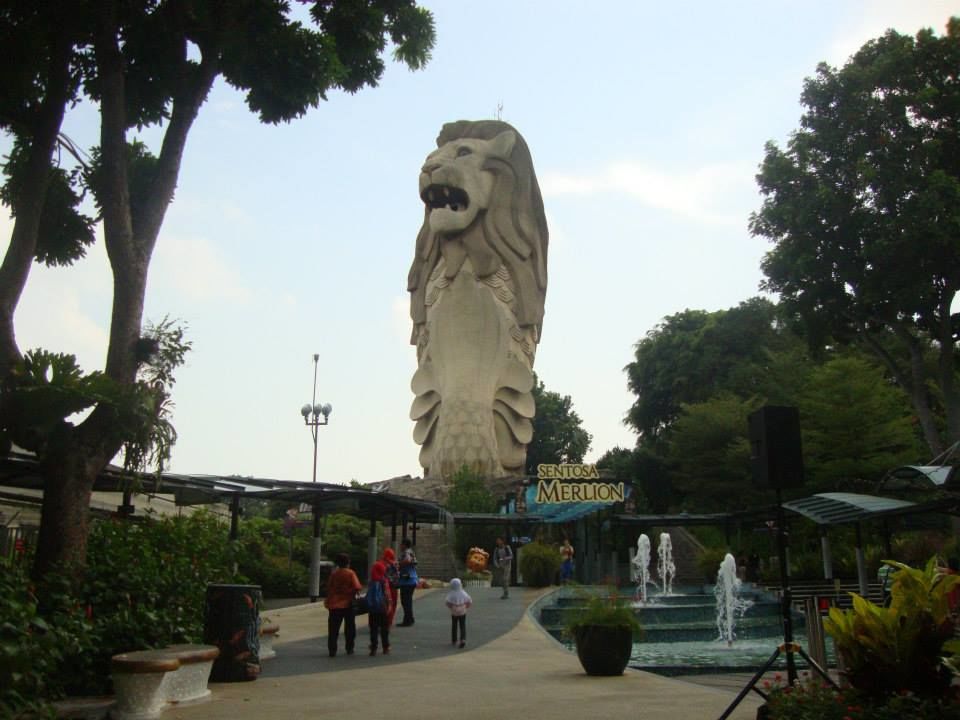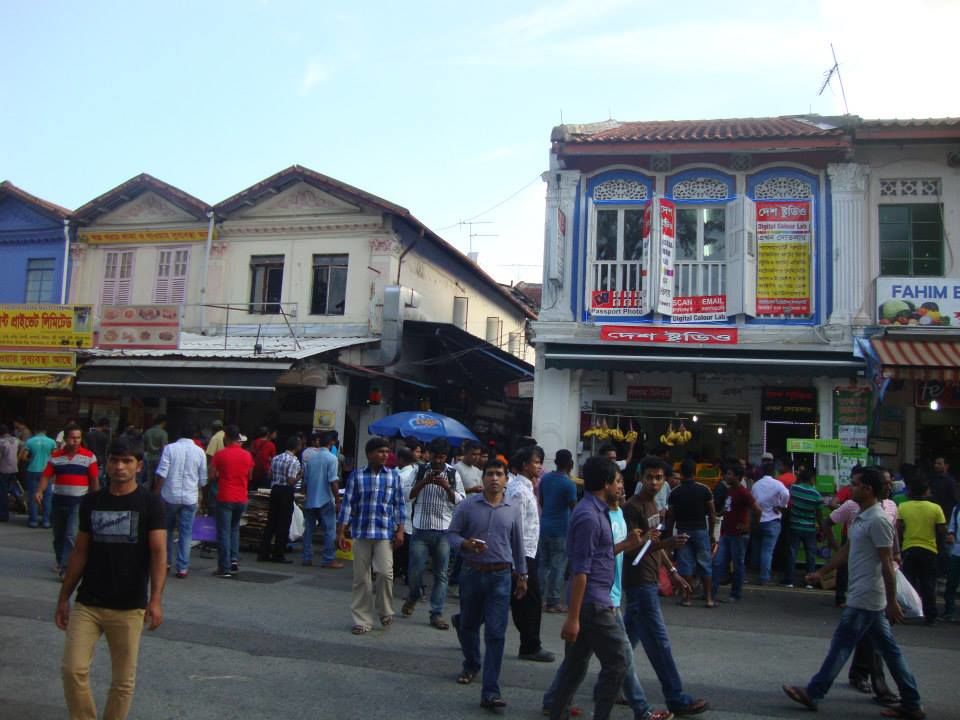 Frequent searches leading to this page:-
Top Singapore tour packages with price, best Singapore tour packages for couple with price, best Singapore tour packages with price from Delhi, Singapore tourism best places to visit, Singapore tourism packages from India, Singapore tourism best time to visit, Singapore tour package for family