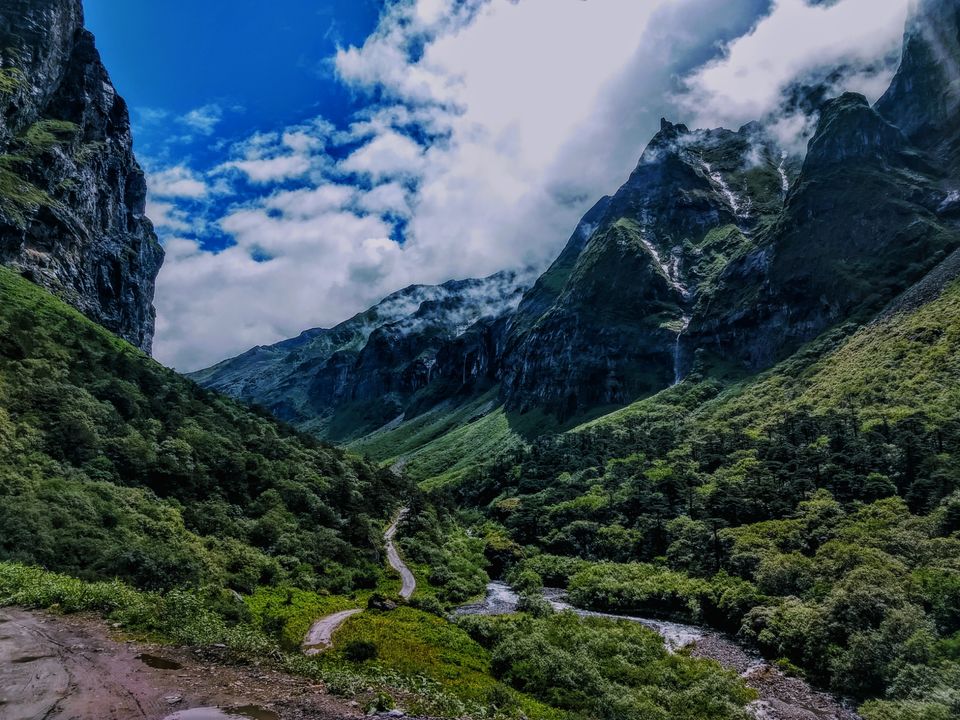 I have always been astounded by the Arunachal and its lineament. Although it has been a part of The Great Himalayas but yet so different from Himalayas at all. Himalayas are all about the peaks, engorged one after another with precipitous and slender valleys. Mostly, either covered with mud, snow or jungles sliding on their own like.
Arunachal on the other hand, is massive. It has all the soaring peaks but immensely spaced, sweeping valleys and cliffs of more than 1000 fts. I was startled when I visited arunachal first in my life. No illustrious names, for I guess dictionary would be small to name all the places that could take your breath away. The panoramic valleys had a welcoming spirit with monolithic stately mountains and misty crests. Where the clouds play around, only to get dispelled and testify the crests to our sight.
When I first bid adieu to the Land of Lama's bringing the bucket full of memories overwhelming my heart, cursing my stars only to stay for a little longer, allowing me to coalesce with the majestic nature a little more eternal. I wanted to fill this air in my veins before my farewell to this place. But the destiny gave a chance to my sunked wish and I landed up to the land of my dreams once again. This time with more fervor, I was passing through the every single place, I had been before.
When I was going towards the end of the country climbing the mountains one by another, I paused in between to catch my breath. I bent down to take quick five and raise my head only to be filled with the gush of profound memories. I was standing at same spot where I was once witnessing the vista of my lifetime. The lush green valley of rodendron was all the same only with more spirited greenery. My heart could recall every single sparkling stream falling down from the sky touching meridian. The mighty Nykcha Rong was flowing in its full course and every turbulent wave was smashing the rocks imprinting it's touch. I sat on the trail for a while engrossed in the Vista of my life. Eventually I was able to fill my veins with the view of my sight. Now I could march ahead peacefully to explore the unexplored, for I have yet to live a life full of risky venture.