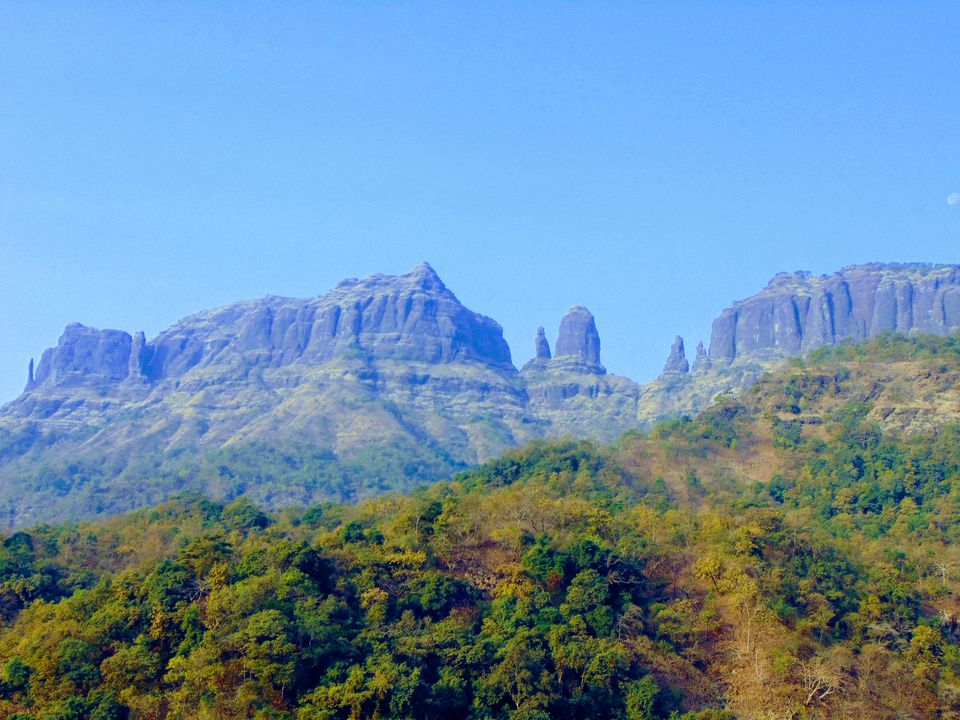 Mahuli Fort, the highest point in Thane District of Maharashtra, is a popular trekking destination. The fort is at an altitude of 2815 feets and Mahuli village is the base for Mahuli fort trekking. The  fort also offers opportunities for rock at the different parts of it.
Mahuli fort is located in Tansa Wildlife Sanctuary. The wild life sanctuary extends to different areas in the talukas of  Mokhada, Wada and Shahapur of Thane District. The sanctuary spreads over an area of 320 sq. km housing many forests Vaitarna, Khardi, Shahapur. In addition, there is big lake, Tans Lake, in side the Tansa Wildlife sanctuary. This  lake provides water to the wildlife. Different species of animals and birds are being found in the sanctuary.
The history of Mahuli Fort says that Mughals constructed the fort to protect the surrounding areas. In 1485 this place came under the rule of Nijamshahi dynasty. Later, Shivaji took this fort in 1658. In 1661 it was given back and was won again by Shivaji. In the treaty of Purandar, in 1665, Marathas lost these forts again. In Feb 1670, Shivaji Maharaj tried to conquer Mahuli but failed. After two months, Moropant Pingle conquered these forts and they became part of Swarajya. Till 1817, Shivaji's dynasty owned the fort. Later, the fort came under the rule of the British.