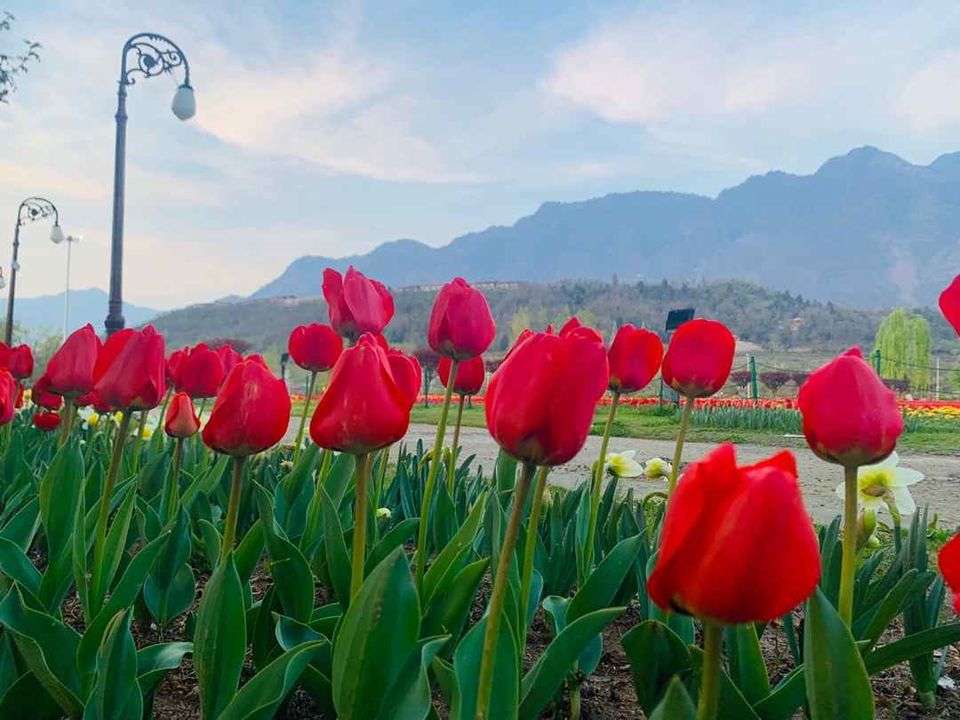 Asia's largest Tulip garden in Srinagar is set across the foothills of Zabarwan Range on the banks of Dal Lake. Every year, by the end of the March thousands of travellers visit the Indira Gandhi Memorial Tulip Garden to see the rows upon rows of varieties of tulips wobble gently in the breeze.
But this year tourists cannot witness the beauty of these flowers as the Asia's largest garden isn't open for public because of COVID-19 lockdown.
The tulip plantation has increased from 1.2 million bulbs in 2019 to 1.3 million this year. There are over 55 varieties of red, yellow, pink tulip bulbs in the garden. Although this time we can only appreciate the stunning fields through these pictures.
Department of Floriculture, Kashmir had imported tulip bulbs from the Netherlands and other European countries for the garden when it was first opened in the year 2007. These vibrant tulips are result of months-long labor and love by the department. Approximate annual maintenance cost for this regal garden is Rs 70 lac.
Each row of the tulip is curated to present a perfect blend of various varieties and colours. The garden opens its door in the month of March to kick start the Spring Festival of Kashmir, Bahaar-e-Kashmir.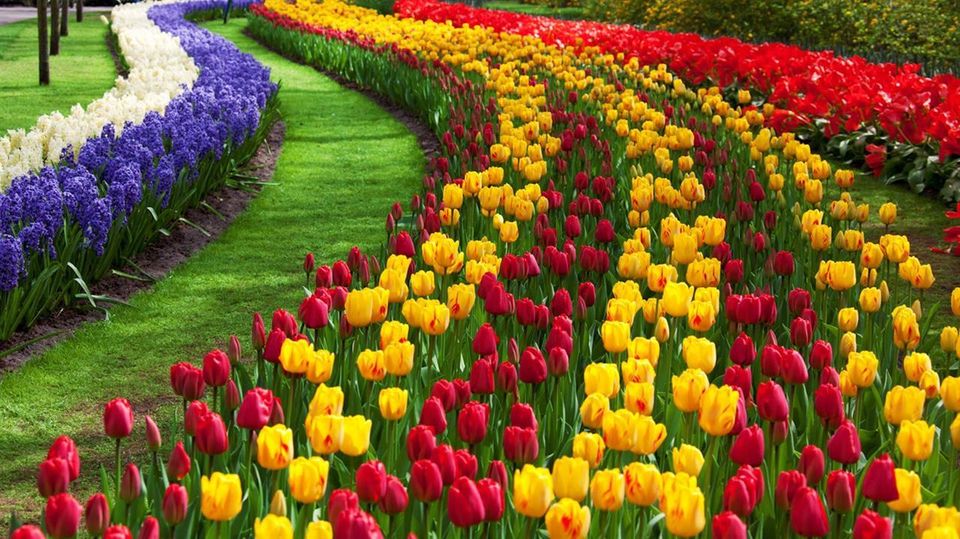 Tulips look like a sea of colours spread over 80 acres of area. Due to the outbreak of coronavirus, not a single visitor could come to enjoy its blooming grandeur.
Tulips usually last for 15 days but floriculturists have added late blooming varieties to ensure that tourists can witness the full bloomed tulips up to a month.
We hope people will be able to travel again soon and next year this Tulip garden will experience the usual influx of tourists.
Chat with us on Whatsapp to help us plan your next trip!
Sign Up now and get the latest travel updates from Tripoto straight in your email's inbox!