Do you like to be surrounded by people drinking and partying on New Year's Eve or would you rather be surrounded by lush green surroundings, cut off from the chaotic city life, enjoying your company and soaking in natural beauty? If you belong to the latter category, we have the perfect getaway for you this New Year.
Ideal for
The Orchard Retreat & Spa in Srinagar appeals to couples, families as well as travellers who are looking to break the everyday monotony and rejuvenating themselves.
About the property
Surrounded by mountains, The Orchard Resort & Spa located in Srinagar offers mesmerising views. The property overlooks the breathtaking Zabarwan Hills and Mount Mahadev. The resort is only a 40 minutes drive from Srinagar airport. The beautiful property ensures that along with modern design and infrastructure, you get the best of luxury and exclusive comfort. Peek out of a window and you will be treated to magical sights of mountains and snow-clad peaks.
The Orchard's unmatched level of services and facilities will turn your stay into an experience of a lifetime. The property boasts of an open-air infinity pool as well as a gymnasium, massage and spa centre to relax your senses. There's an art gallery for art lovers as well as valet and round-the-clock butler services to fulfill your needs.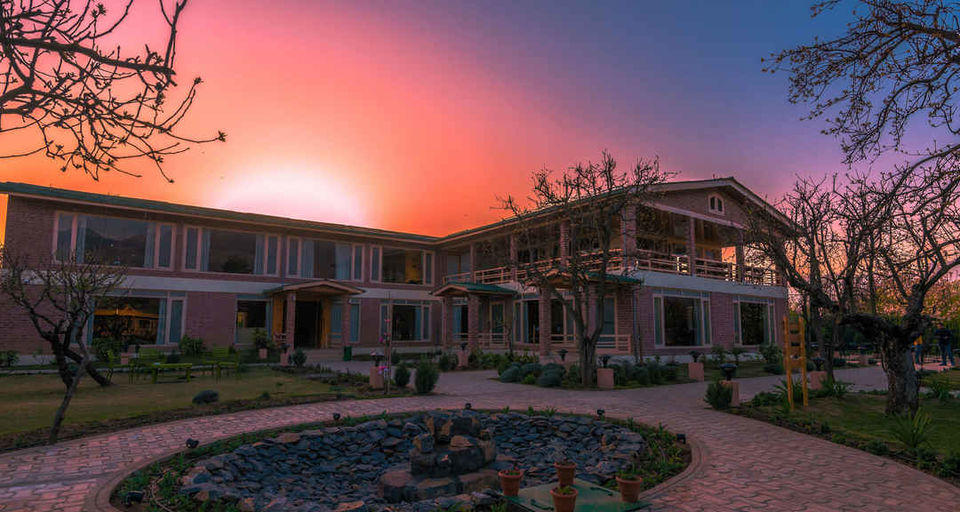 Make the most of your stay here by exploring exciting activities offered at the resort. A campfire under a starry sky and piping hot food straight from the barbecue will be a unique experience. You can also go out for fruit plucking and learn how to make jam or learn how to cook Kashmiri food from their chef in the garden kitchen. If you are an adventure lover, you can opt for customized cycle tours, sightseeing tours, hiking and off-roading activities (ATV's).
Rooms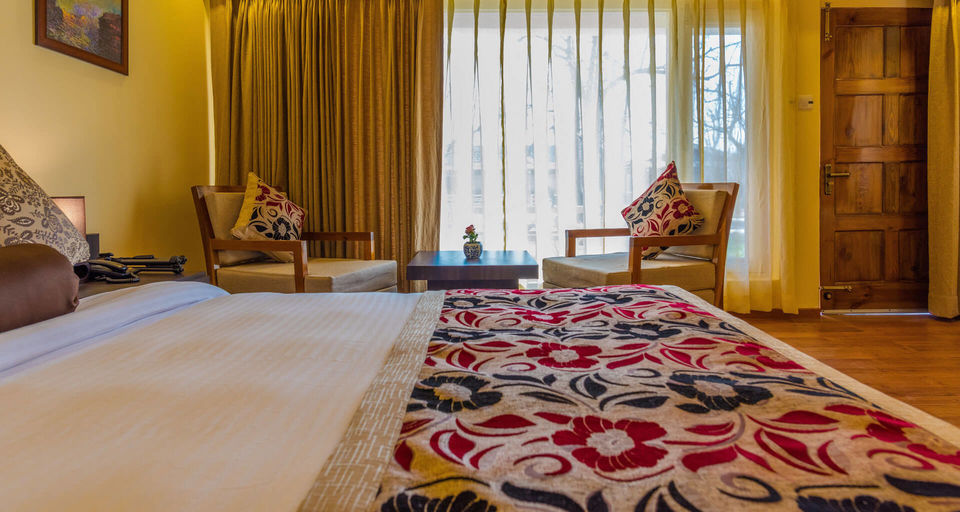 The resort offers 20 single & double villas overlooking the landscape of the resort. The rooms are well-equipped with amenities such as AC, flat-screen TV, mini bar, WiFi, walk-in closets, free toiletries, comfortable sitting areas and much more.
Food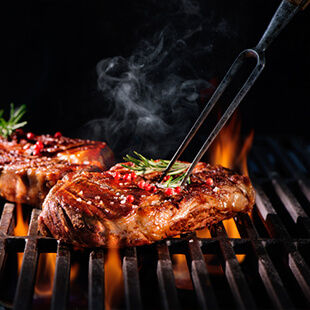 A continental breakfast is served every morning at the property. You can also find a restaurant here that serves Indian and Chinese cuisine.
Cost
A one night stay in a double room with a balcony will cost you approximately Rs 5000 (buffet breakfast included). This property offers value for money.
Best time to visit
Srinagar enjoys a cool climate throughout the year and therefore, travellers love to visit the city all year round. However, the best time to visit is from April to October. If you want to enjoy the chilly winters, plan a trip between December and February.
What to do around the property
Located just 15 km from the resort, this place is a brilliant example of Mughal architecture. The beautiful garden illustrates the charm and untouched beauty of Srinagar. The place is set against the beautiful backdrop of mountains and overlooks Dal Lake. This spot attracts tourists as well as locals.
Another example of Mughal magnificence is Pari Mahal. This place is also known as the 'adobe of fairies'. Pari Mahal is a historic monument as well as a well-laid spacious garden. It is a terraced garden that sits on top of the Zabarwaan mountain range and overlooks Dal Lake. Initially, it had many springs but only a few can be seen now. This tourist attraction can be visited all year round and offers a panoramic view of Srinagar.
This is one of the favourites among tourists. Many have struggled to describe the beauty of Dal Lake. The shikaras sailing on the water offers you a picture-perfect moment. There is also an option of staying in luxurious houseboats on the lake. Paddle or hire a boat in the morning to visit the floating market. Just sit back, read a book, hear the chirping of birds, look around and soak in the exceptional beauty.
Getting there
Here's how you can get to The Orchard Retreat & Spa from New Delhi:
By air:
The easiest way to get to the property is by taking a direct flight from New Delhi to Srinagar. You can get a direct flight at Rs 3500 (approx). Once you get down at Srinagar airport, hire a local cab to get to the resort which is 40 minutes away.
By train:
It might prove to be a tiring journey as there is no direct train to Srinagar. You have to take a train to Jammu and then hire a local cab to get to Srinagar and then further on to the property. It is a nine hours drive from Jammu.
Been to more such mesmerizing properties in India? Share your story on Tripoto.

Ready to go around the world in 2020? Click here for the ultimate 2020 bucket list!