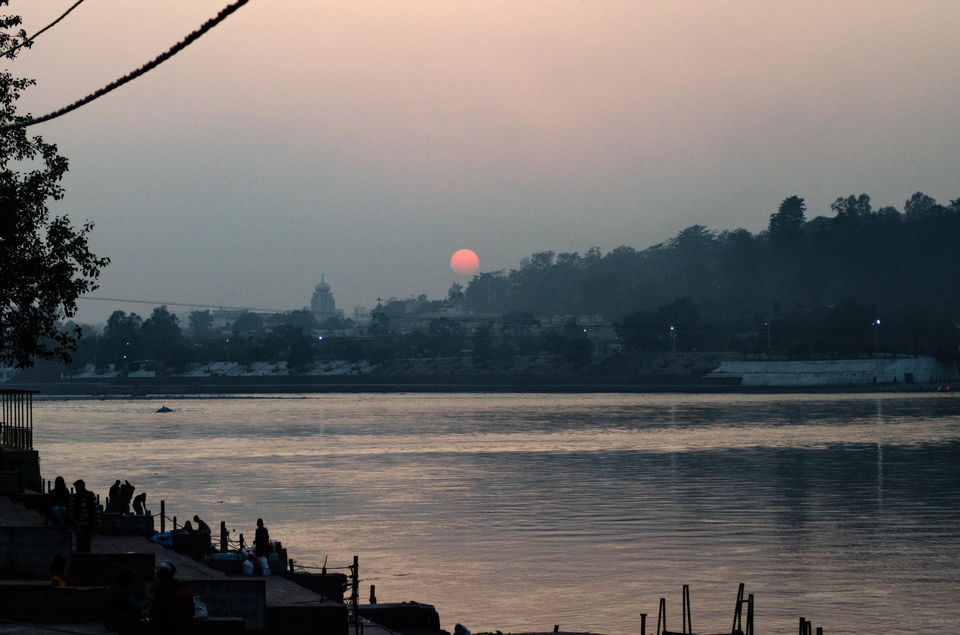 Rishikesh is the city at northern side of Uttarakhand. It resides near Ganges River. A renowned center of Yoga and Meditation. One can find Temples and Ashram line near eastern bank of Ganges.
It is a Traffic Free, Alcohol Free and Vegetarian enclave.
Apart from this it is known for sports adventures like River Rafting and Highest Bungee Jumping point in India.
Me and my friends decided to visit Rishikesh after our Kedarkantha Trek, so we booked a hotel at Dehradun as it is easier to visit Haridwar and Rishikesh form one junction.
We just had a day in hand so decided to skip out adventure sports which takes pre-booking and at least 2 days in hand for sports only.
Journey from Dehradun :
To reach Dehradun Bus stand you can go by Vikram (Auto Rickshaw) which will take money accordingly at a fixed rate per person.
Take a local Bus :
Fare - 60INR
Duration : 90Min approx
From Rishikesh Bus stand we decided to take another Vikram who gave us a deal of 250INR for 5 people for following round trip :
Triveni Ghat
This was the starting point of our trip of spiritual journey.
Here we stand beside the river bank and everywhere you can see people with spiritual beliefs. No matter you believe in spirituality or no you will find peace with flowing water and chanting.
Laxman Jhula
Hunger for Food and Shopping starts here.
You'll find every hippie stuff, normal, unusual, etc things to shop here.
If you can bargain then you'll walk off with full bag or bags.
Also you can find many cafes with different cuisines as there are people from many countries who found peace here and started with own business.
While crossing from Laxman Jhoola to Ram Jhoola you can see many meditation centers including Swarg Ashram (One of the famous all over the world).
Ram Jhula
This is the other end after a long walk from Laxman Jhoola which leads you to Vikram Corner, who takes you back to Rishikesh Bus stand.
While reaching Ram Jhula there is a famous restaurant called 'Chotiwala'.
Food is average but will fill your hunger after a long walk and talk.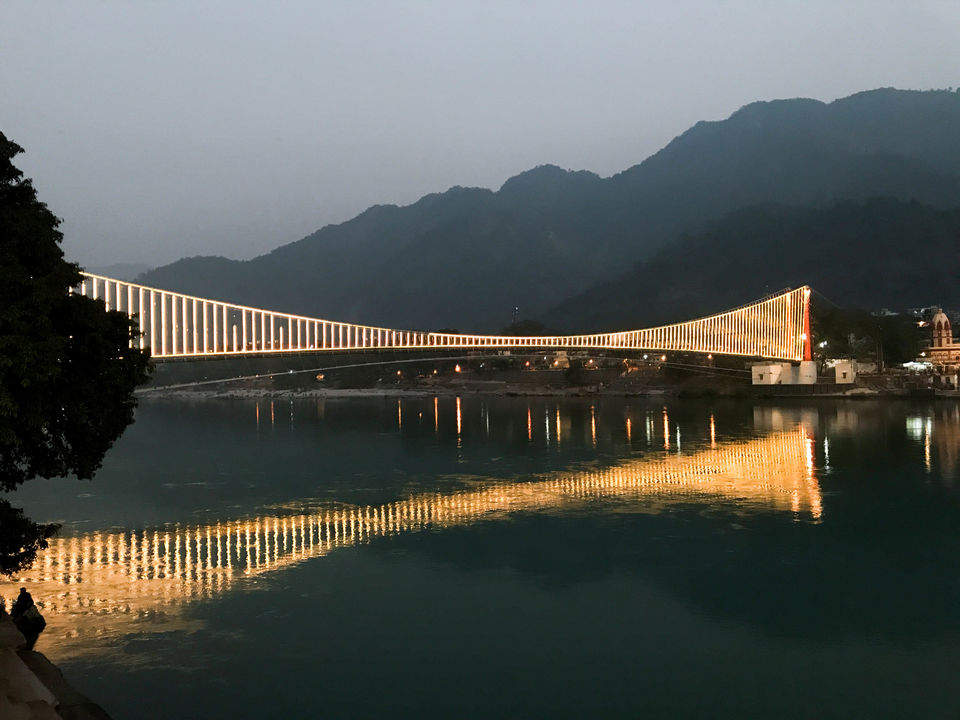 After Vikram and Bus which was approx 100INR all inclusive, we did reach Dehradun hotel again for our next day visit to Haridwar.
Peace out!