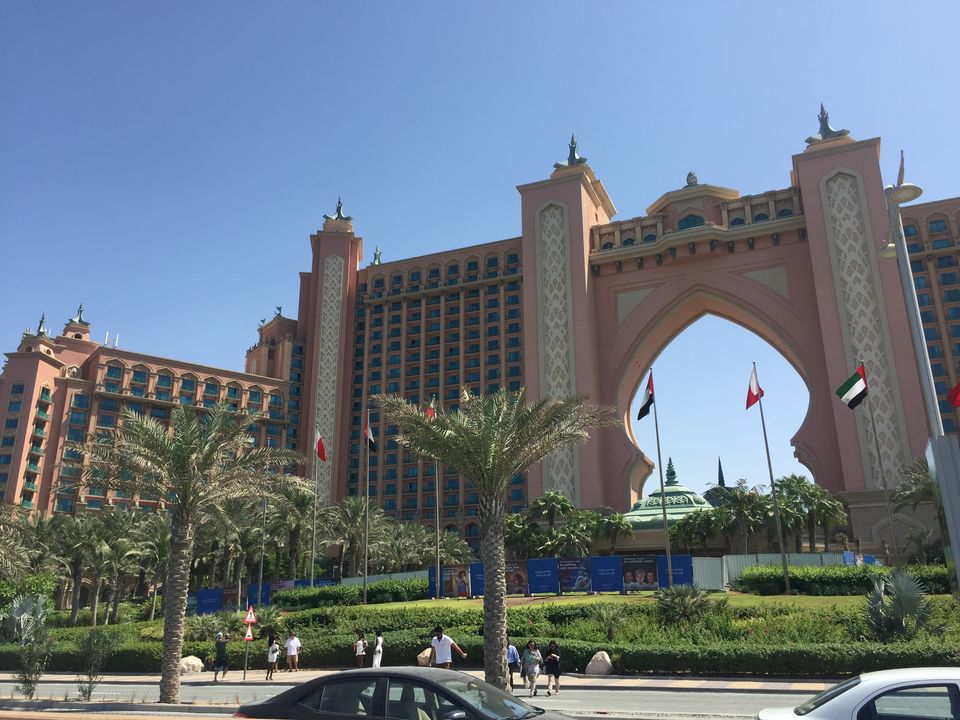 Dubai, the most popular city in United Arab Emirates(UAE), has always been one of the best tourist places and its skyscrapers have just nailed it comparing to all parts of the world.
My experience of visiting this city was tremendously awesome ! Everything was perfect and my stay at the hotel, Atlantis the Palm, was just like cherry on top of the cake which I was dying to have. I had made my bookings for this stay through Makemytrip which costed me around 40,000 INR / 2310 AED for the whole day.
Distance from Bur Dubai is 29Kms which can be travelled by metro or cab charging from 17 to 92 AED respectively. Distance from Deira is 33Kms which can be travelled by metro or cab charging from 23 to 103 AED respectively.
The guards outside the hotel took my luggage and had put small tags on it displaying Atlantis in Blue color. Later they escorted it to my room.
As soon as I entered the hotel I saw a tangled beauty of art in middle of the reception.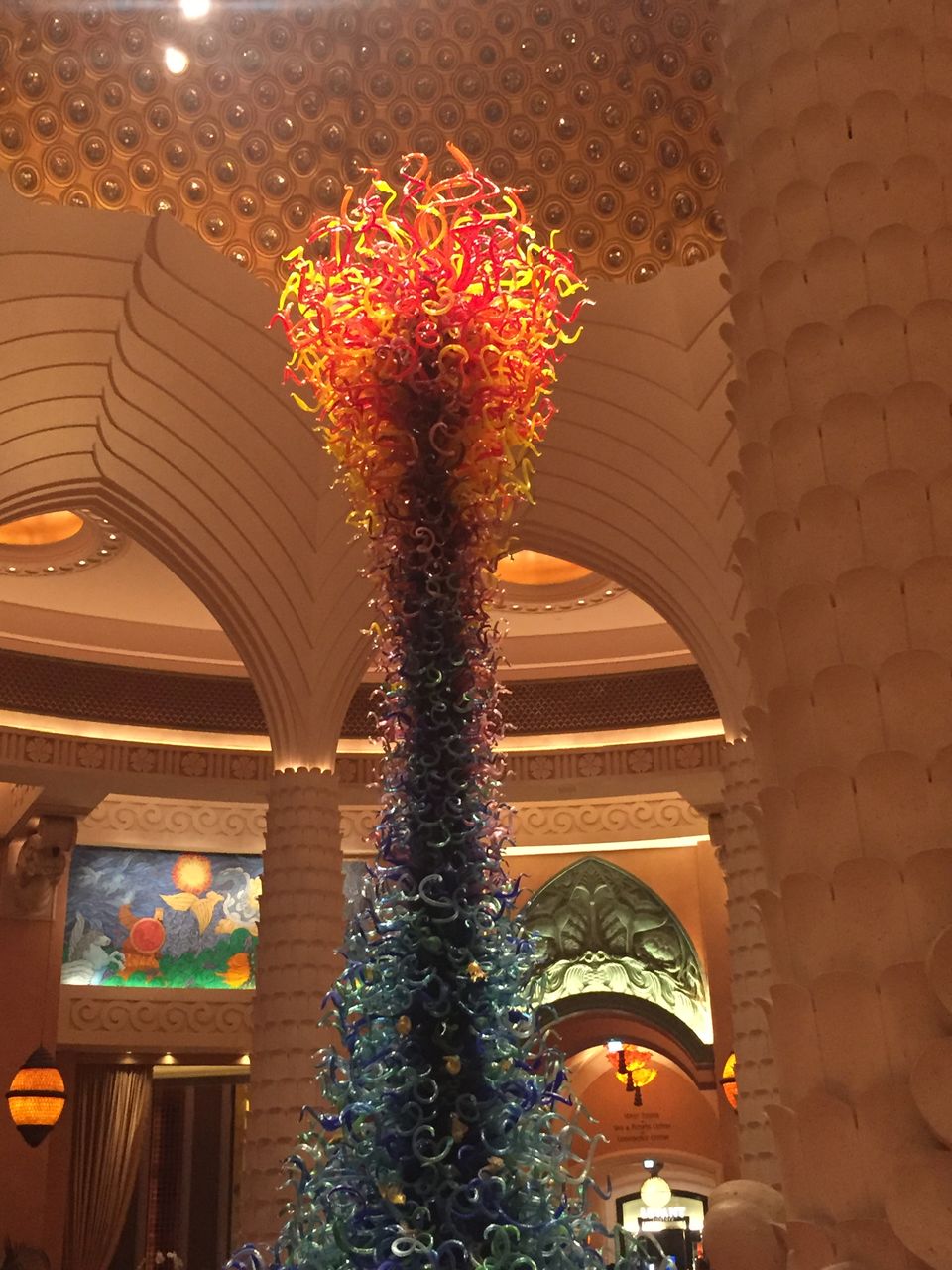 The hotel has two towers : The East tower and The West tower, both of them have rooms for guests and unlimited shopping places and cafes which itself indulges as a shopping mall. I stayed in the West Tower for 1 day in a Double bed Deluxe suite which had an amazing dressing room with personal cupboards to keep my stuff, a locker, a minibar and the bathroom was quiet nice as in all other luxury hotels. The bedroom had a balcony giving me the perfect view of the Nasimi beach, hotel's swimming pool and the apex of Palm Jumeriah. Here goes some of the photos of the day time which you could look for :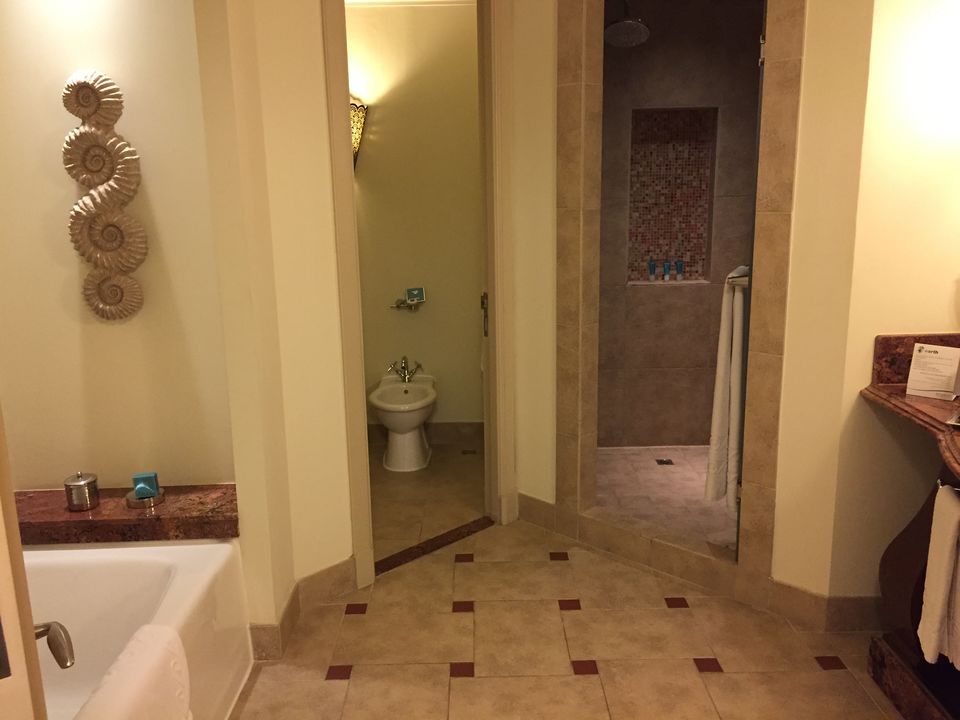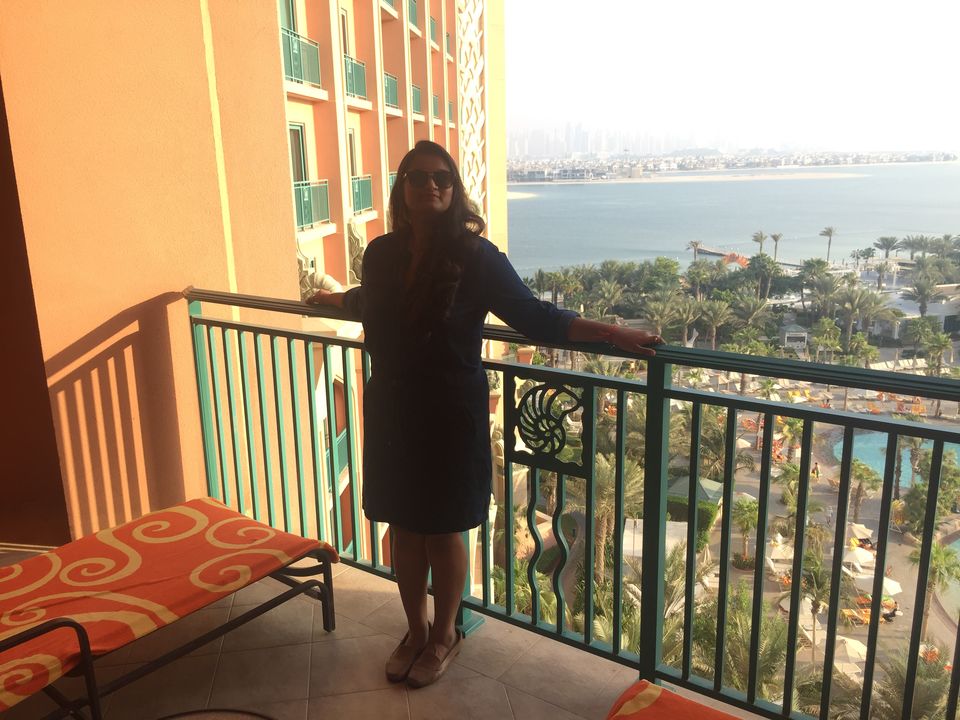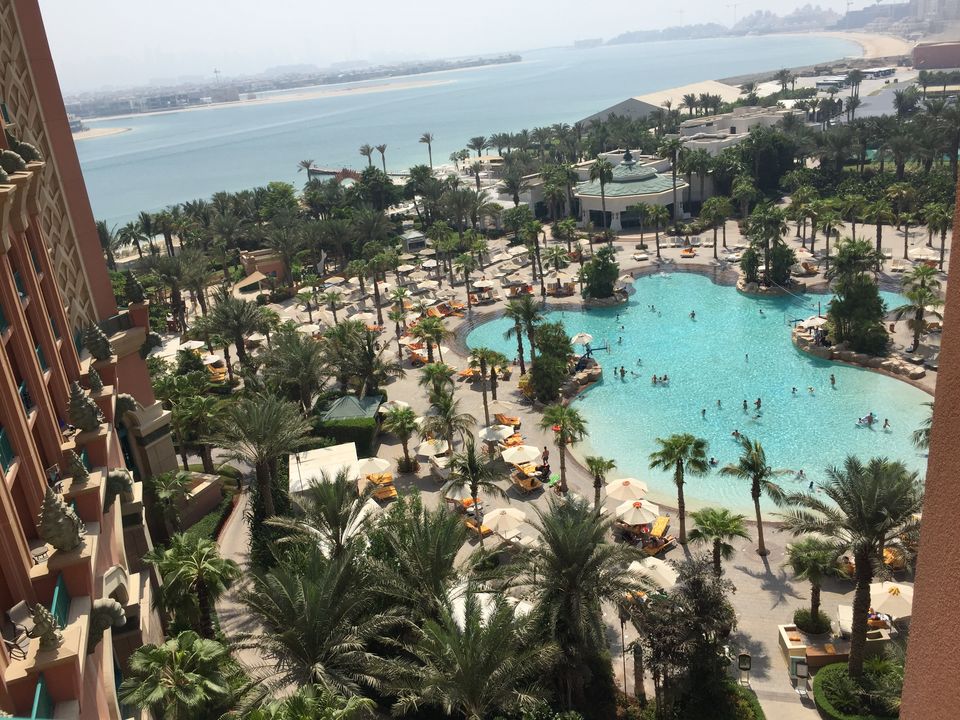 After resting for an hour or so, I wondered how would the Aquaventure WaterPark be. So I packed my stuff, all set to dive into the pool. I came out of the tower and found out that the ways of commuting from there to the waterpark was either through walking or take an open electric car. It was way too hot and already got so tanned, so chose the car. While entering, they wrap your wrist with a band (green, yellow and red colors) which shows you are allowed to access some amount of rides. I had the yellow one.
My camera was in the Aquaventure's locker, so I couldn't click much photos of me on the rides but they have some of the best thrilling rides so far, mainly The Shark ride, which looks something like the below picture. So the shark lovers try this !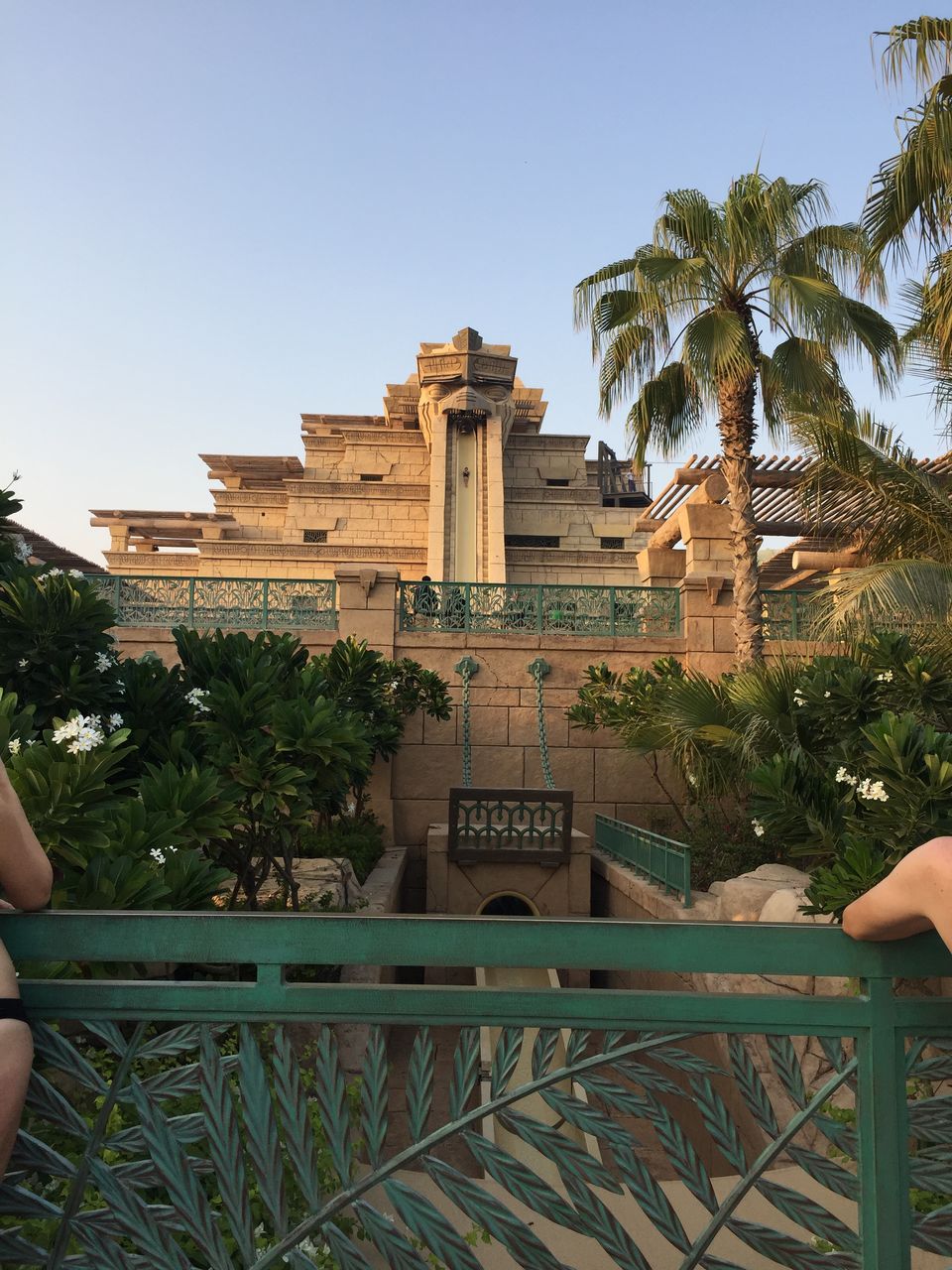 While I was touring more of the hotel, I had coffee in Starbucks, chilled for sometime and then went ahead to experience the underwater aquarium of Dubai, The Lost Chambers Aquarium. It is a big one which actually has so many chambers all leading to one another. Inside I found shops again for people who want to keep a memory of their visits. Luckily they have beds to sit and relax inside the aquarium so you can keep watching the fishes swim away the whole day. Below are some of the photos to look upon :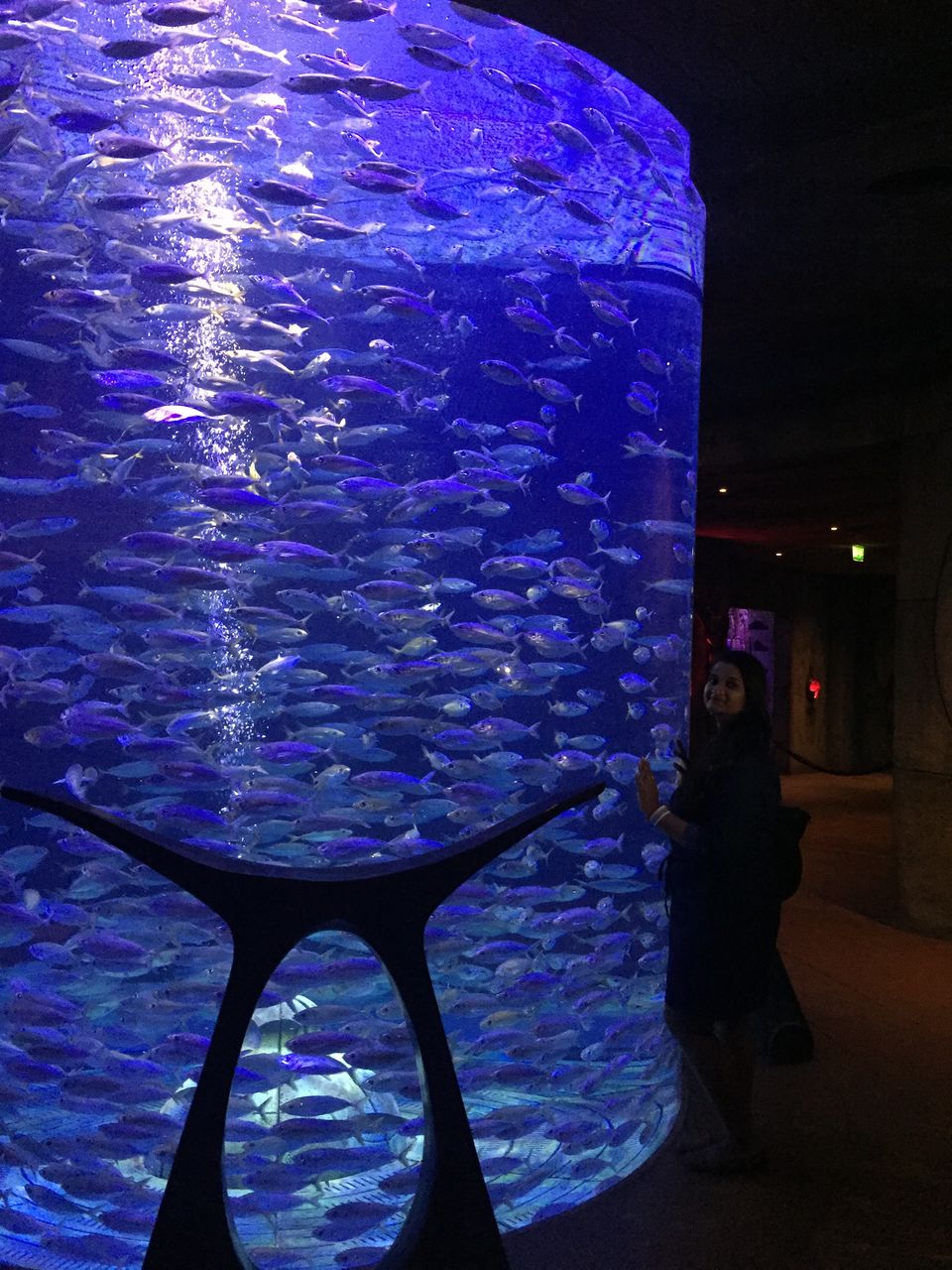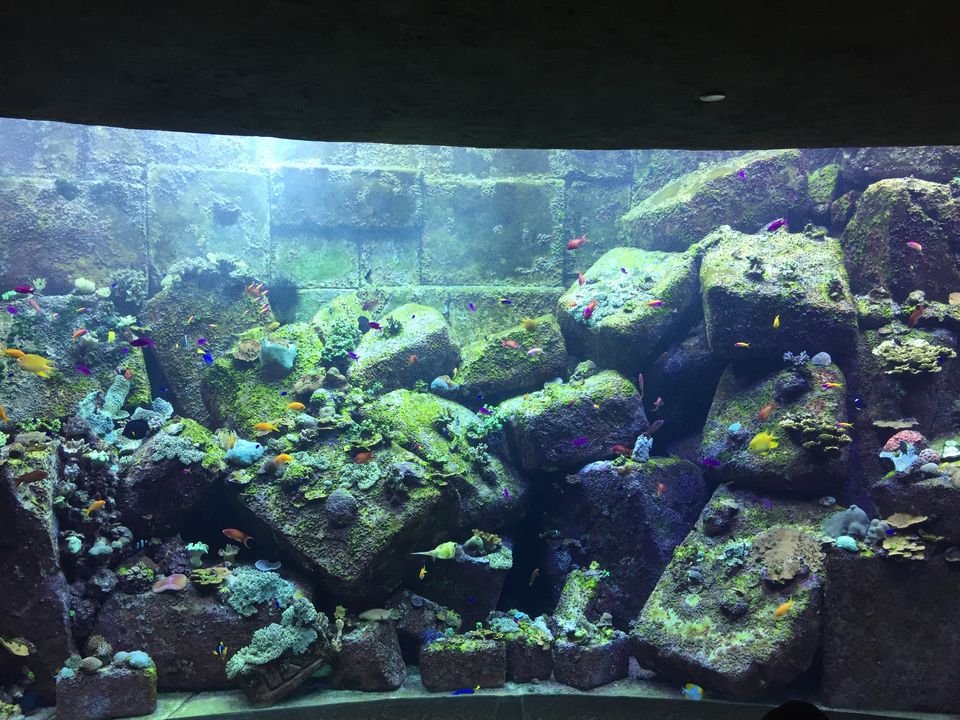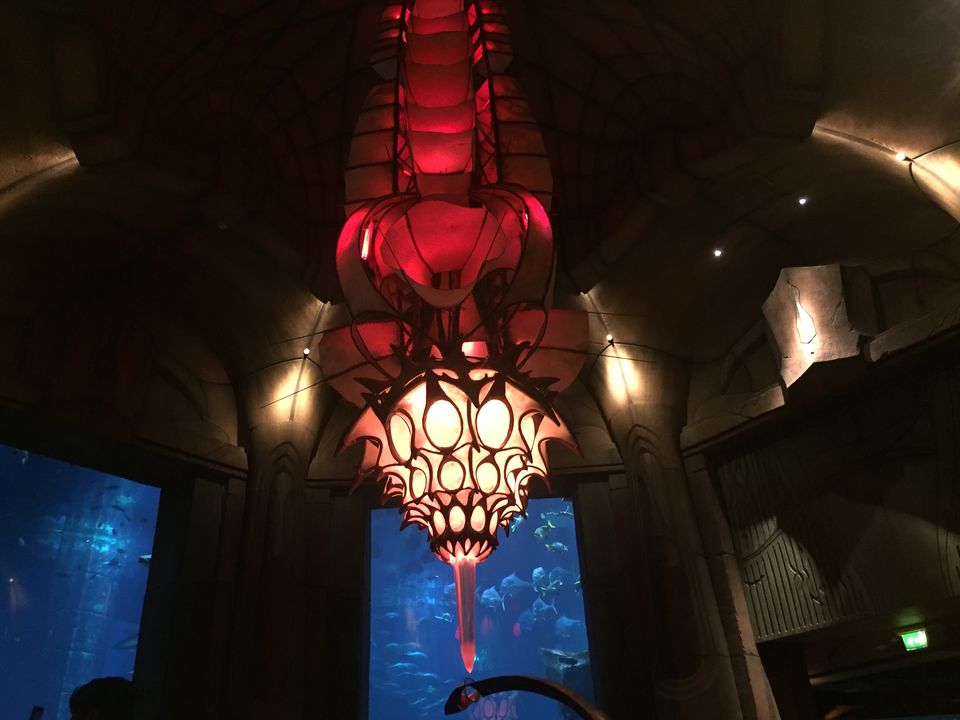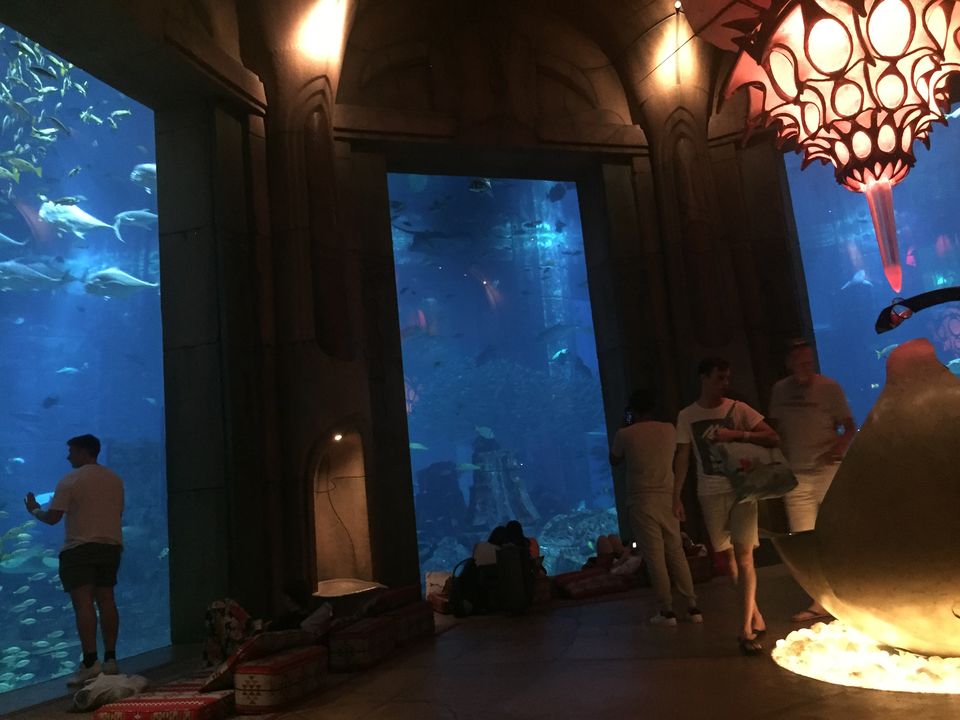 I was having so much fun the entire day, I mean how can you possibly put all these places inside one hotel? And it comes with the package that you book, no extra charges I had to pay anywhere. But yes the Architects of Dubai can literally stretch our imagination to a level beyond infinity. One must think what about food. I had ordered my lunch from a Burger Joint to my room and made a dinner reservation by calling the reception guys. I went mad after seeing the number of restaurant suggestions on the book which I had on the room table. Yes, I had dinner in one of the most crowded restaurants which were available in the hotel. There were more than 20 places where I could go and explore the cuisines but I chose one named 'Kaleidoscope', it was basically the Asian restaurant, which had Indian, Chinese, Japanese, Thai, Vietnamese and all other Asian delicacies, with a tinge of Italian, Mexican too. I could see a lot of people filling up their plates in a way that their would be no food on earth starting tomorrow, and Hey, I did the same !! Just look at it. I couldn't eat more though.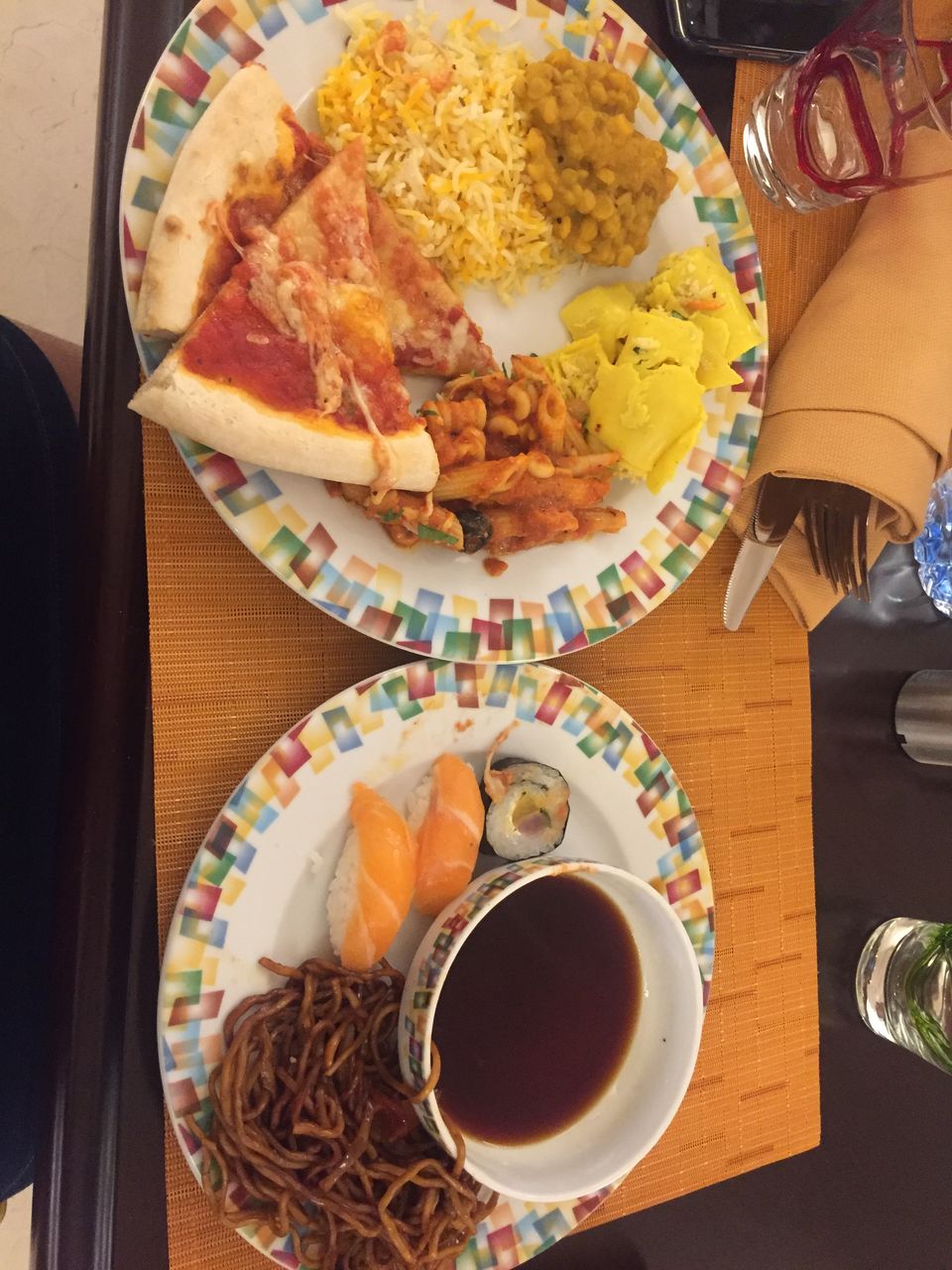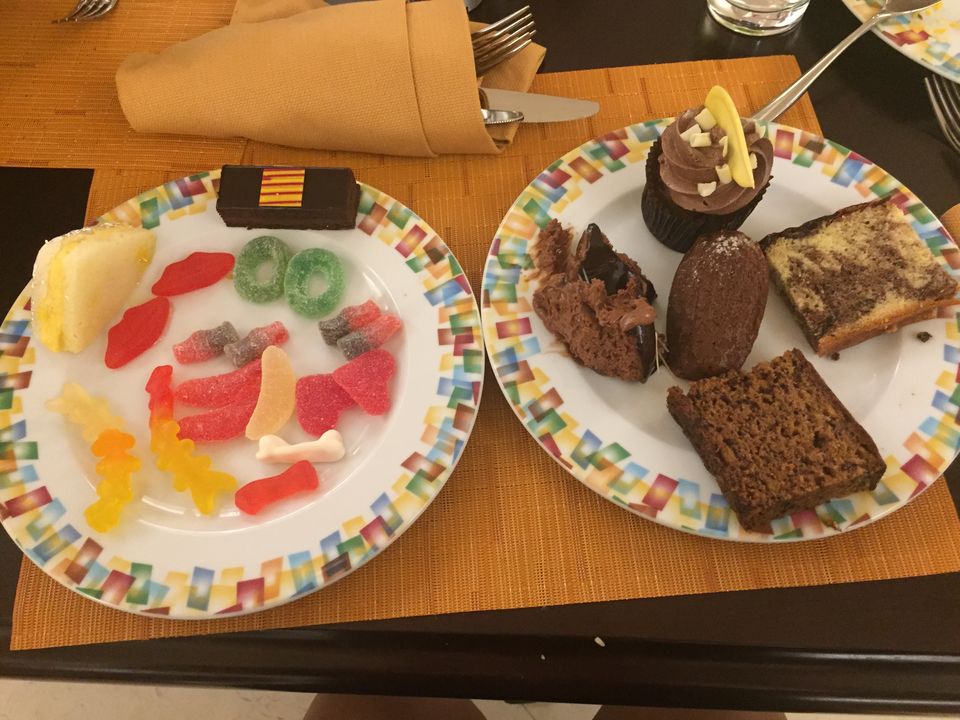 And then I wanted to just relax in my room and feel the essence of Dubai one last time as I had an early morning flight to board for India. I went in the balcony and my eyes were stuck on this amazing view.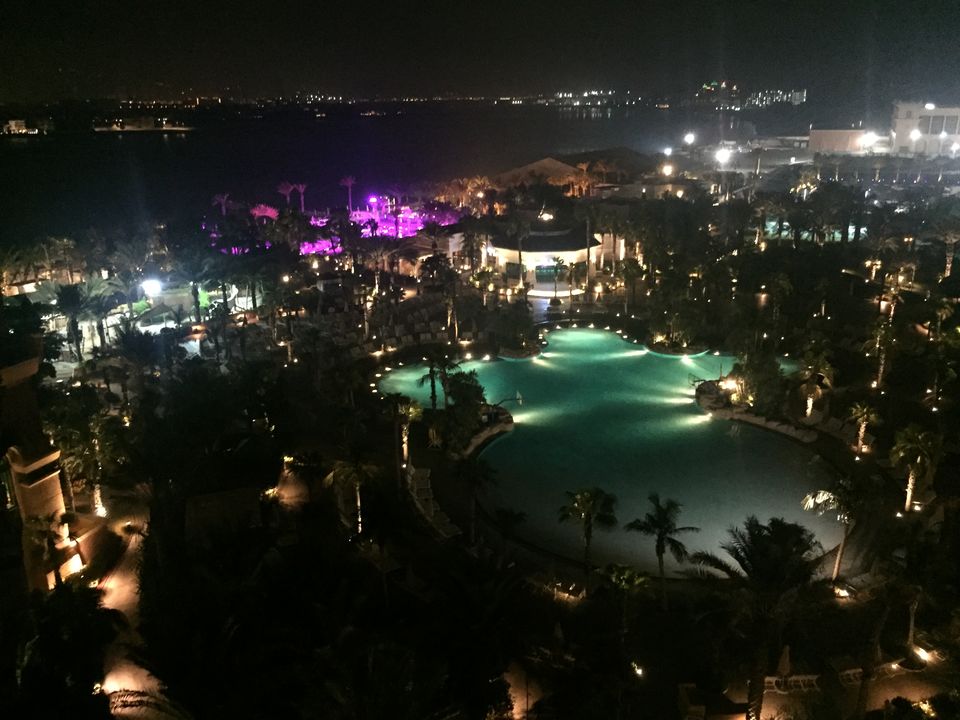 And that's how my one day luxurious stay at Atlantis The Palm came to an end and I must say, how much ever it costs, it is worth it. It is just about managing the budget a little bit and experience some hidden treasures of the world.
Please let me know if you wish to know more of this place and other parts of Dubai as well ! Details you can find in my Bio. Thanks :)