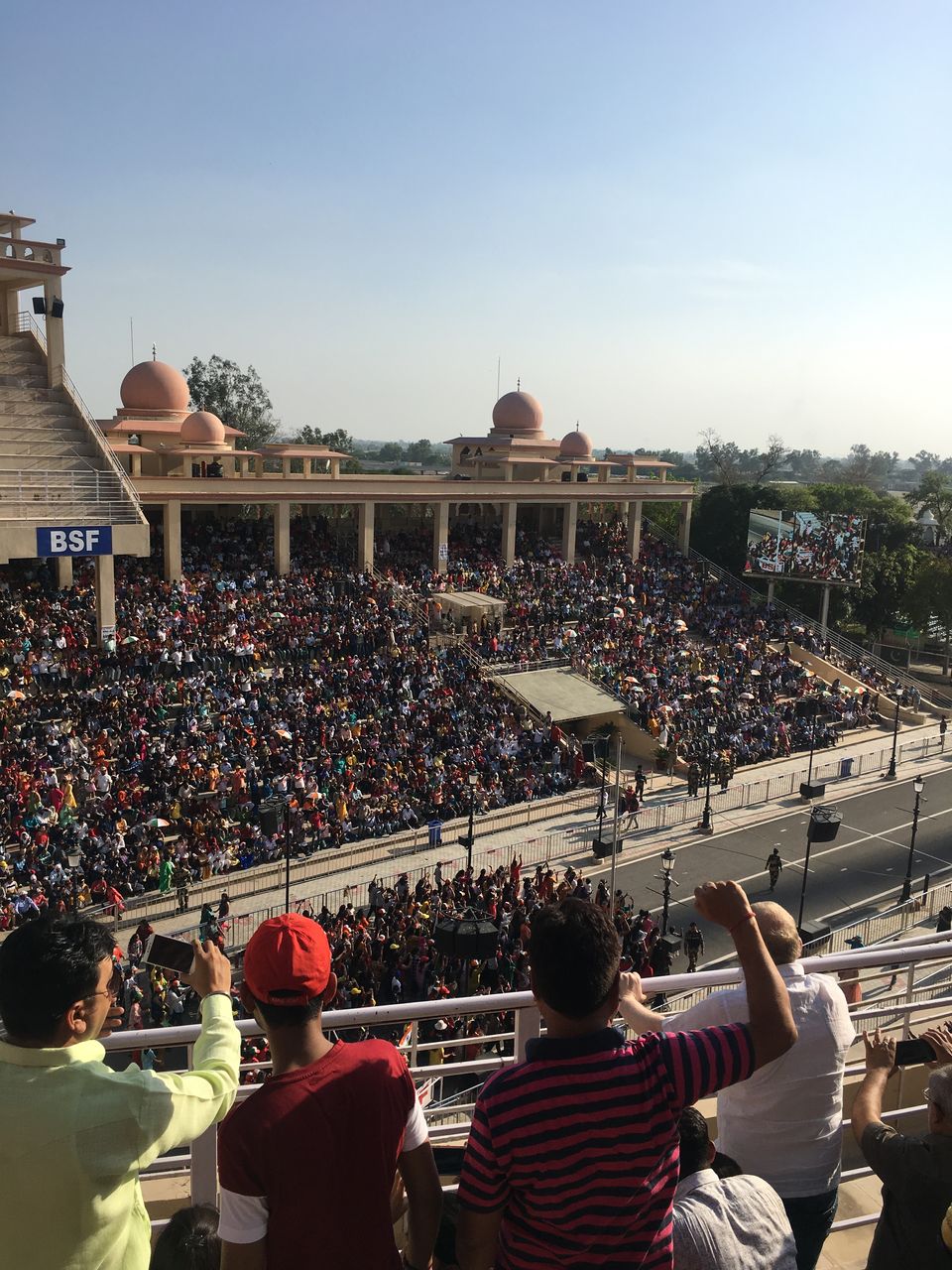 Pata nhi kyun jab main border ke baare mein sochta hun goosebumps aate hain, wo emotions sab andar se cheekte hain ki kuch karna hai, kuch karna hai.
Aise hi goosebumps mujhe Wagah Border par aaye jahaan lakhon log apni energy dikhaate hain for their feeling of patriotism. I stood up there and emotions started to hit on me. Hats off to the soldiers, we respect you.
What is Attari-Wagah Border Ceremony?
The lowering of the flags ceremony at the Attari-Wagah border is a daily military practice that the security forces of India (Border Security Force, BSF) and Pakistan (Pakistan Rangers) have jointly followed since 1959. The drill is characterized by elaborate and rapid dancelike manoeuvres and raising legs as high as possible, which have been described as "colourful". It is alternatively a symbol of the two countries' rivalry, as well as brotherhood and cooperation between the two nations.
We captured our journey in a very small video as it included Signboards of Lahore and India-Pakistan Border. You may like to see.
Take a taxi from amritsar or a bus which takes you directly to wagah border. It's 35 km away from Amritsar.
I went berserk when i saw the structure that how this stadium is built. The right side in the below picture is Pakistan and left side is India. Both the country's citizens come here to show respect for the country and motivate the brave soldiers fighting for the country.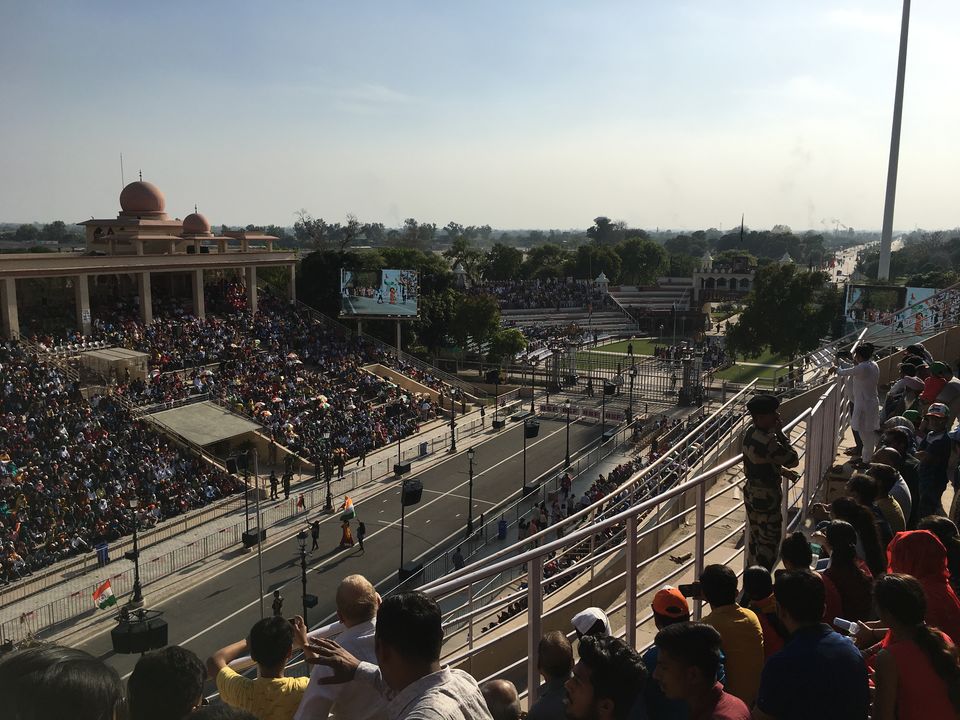 You will hear the sound "India" "India" all around and one officer inducing the energy within all of us to shout, to roar.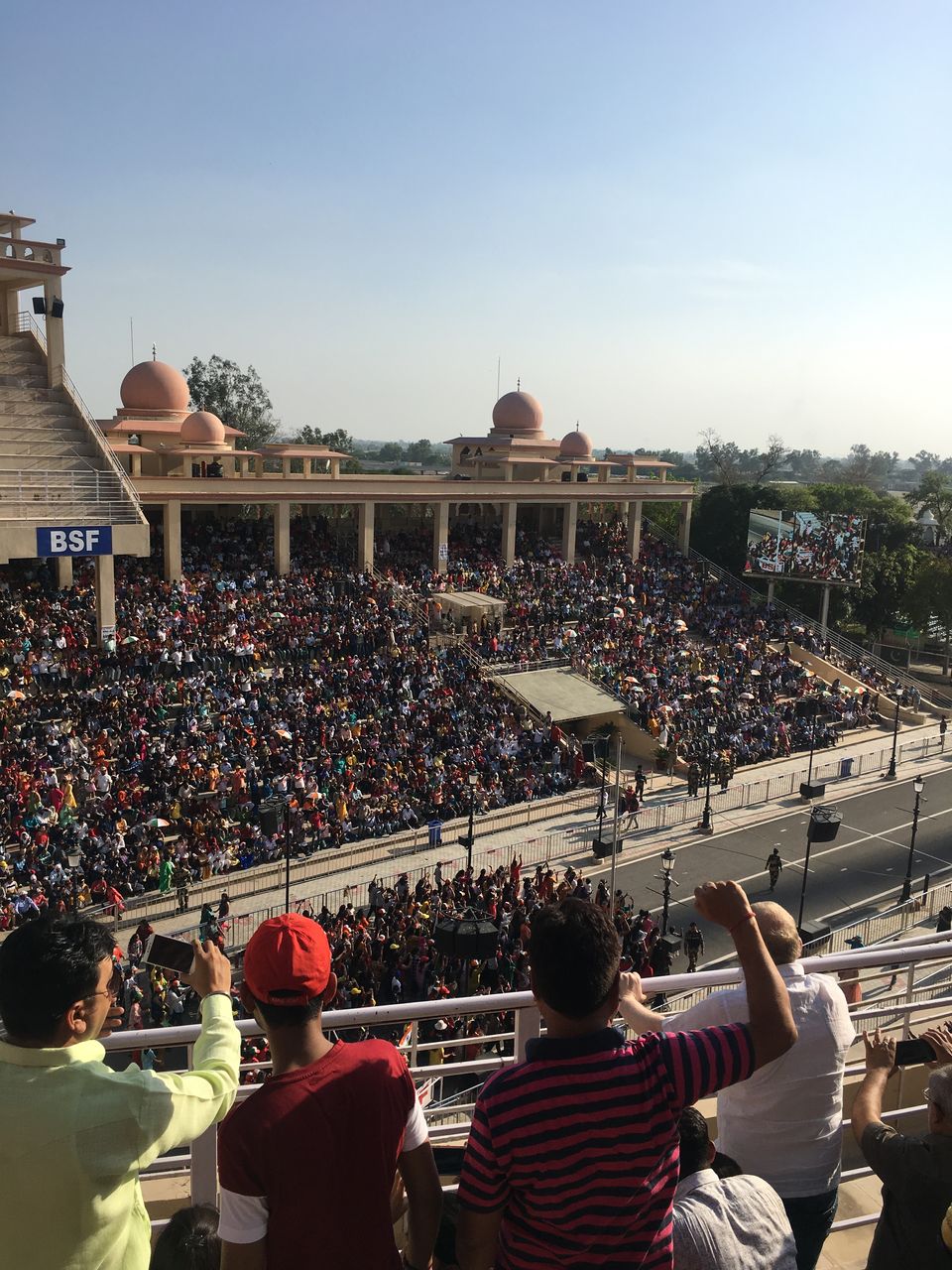 Saare patriotic songs chal rahe honge aur aisa festival hoga patriotism ka ki aap paagal ho jaayenge.
I took a panoramic view too. It's a ceremony of around 1 hour where you will see both indians and pakistanis performing for their country. It's like a competition between the two nations of who is better.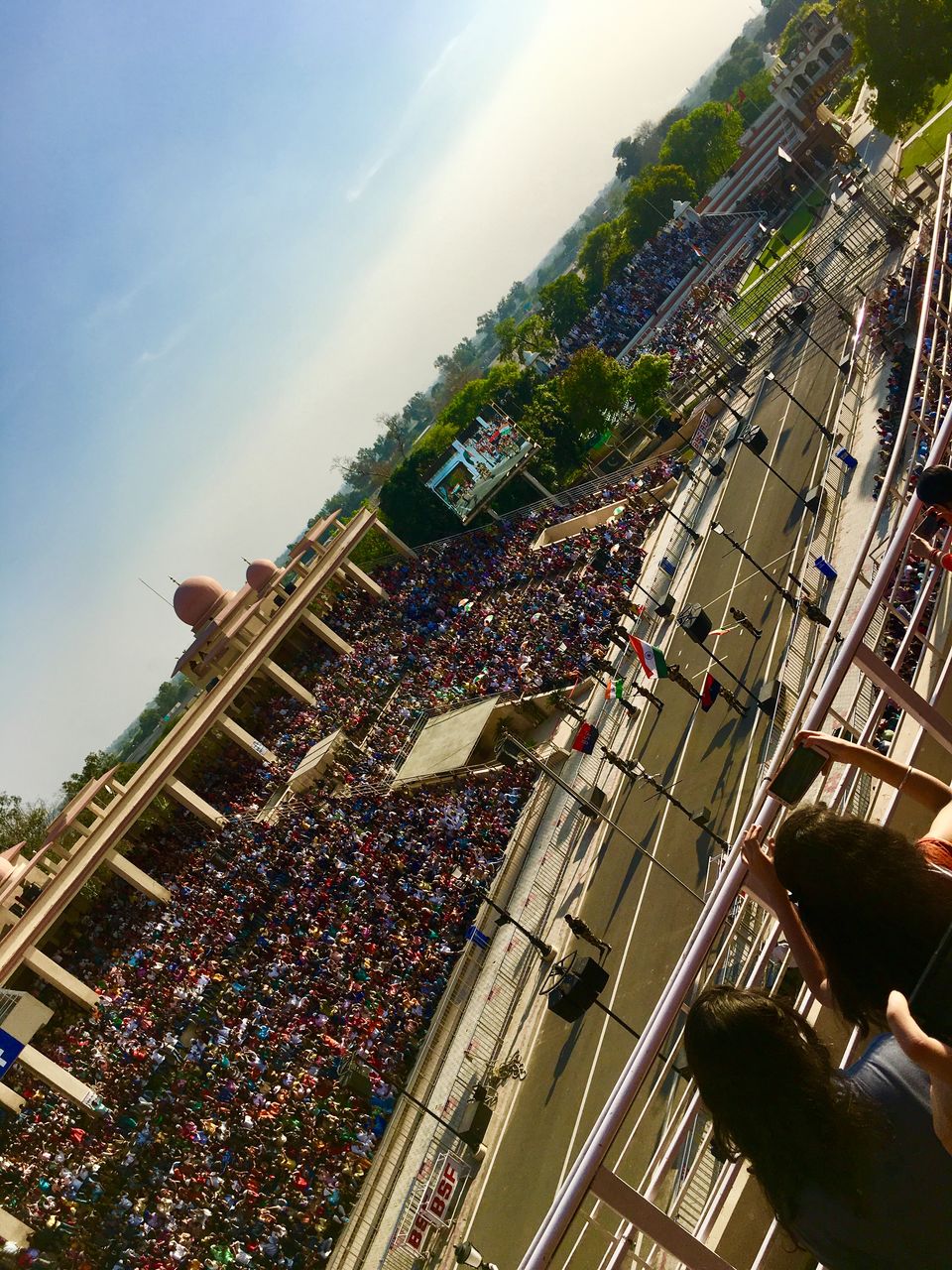 We were lucky to be a part of this ceremony.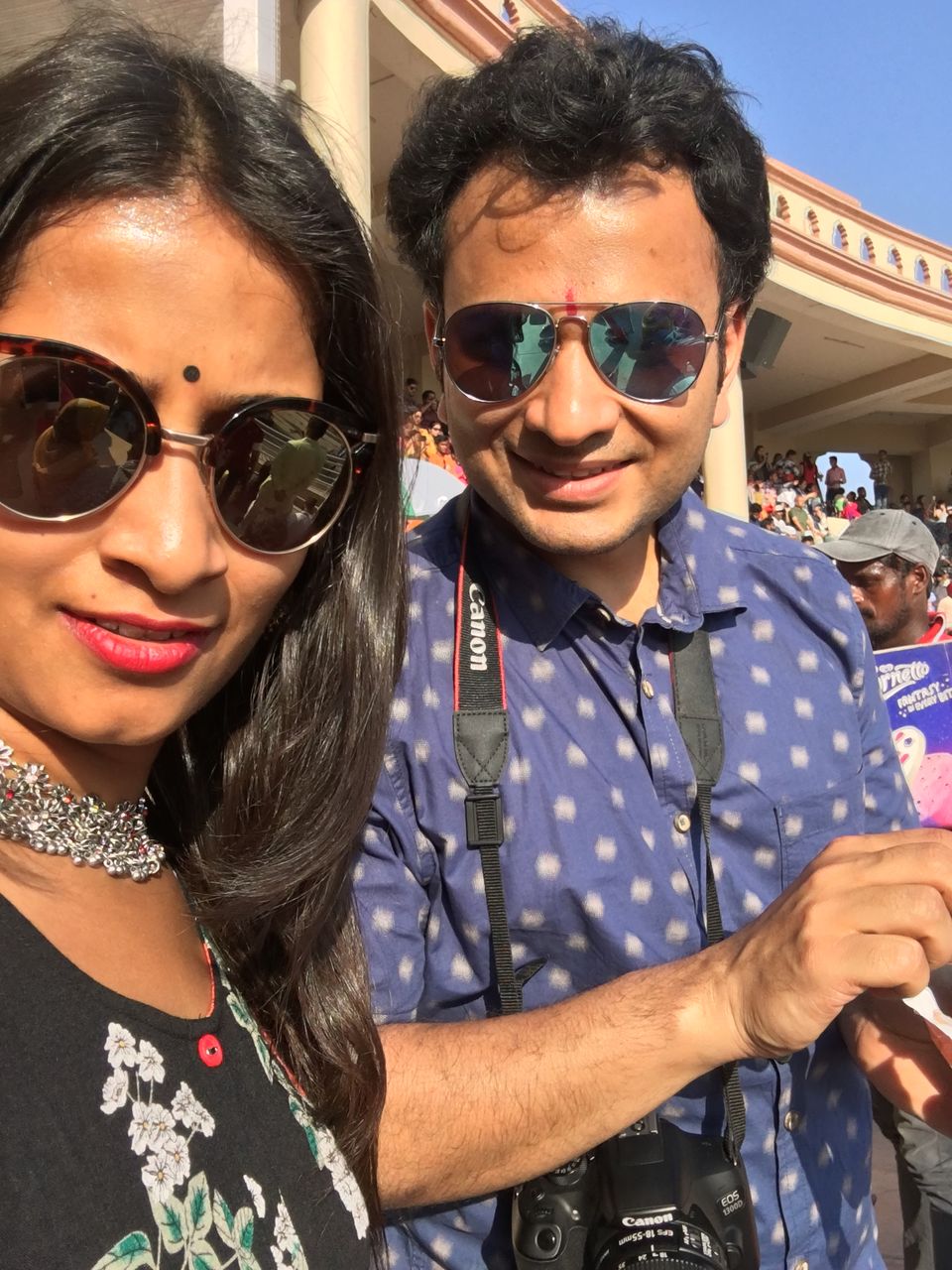 Guys you have to go watch this ceremony, this is the feel which will remain in you for lifetime.
I would like to write one line of a song at the last "Kandhon se milte hain kandhe kadmo se kadam milte hain hum chalte hain jab aise toh dil dushman ke hilte hain".