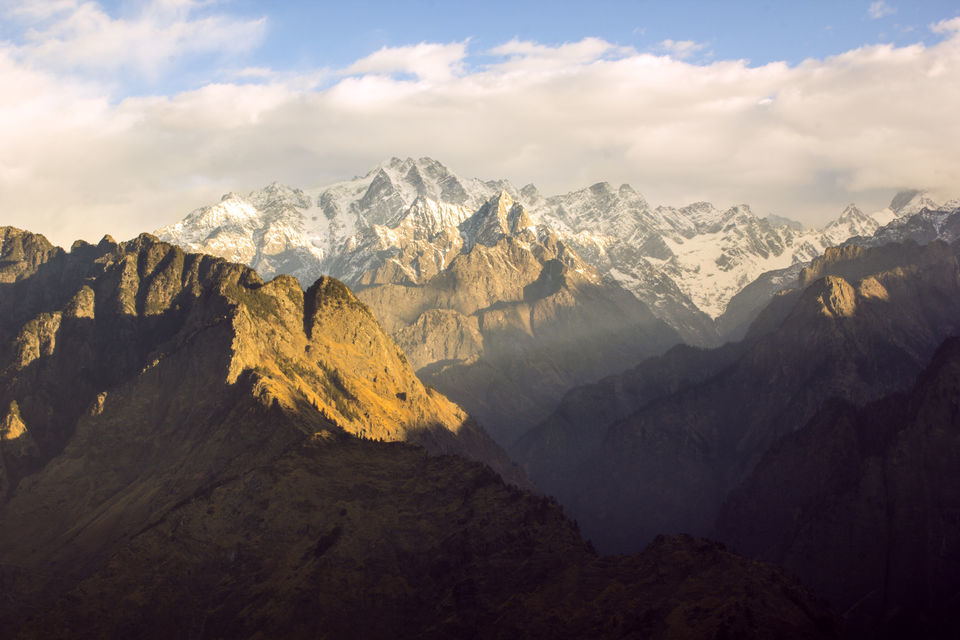 I visited Auli in the Month of February , We traveled from New Delhi to Auli . it was an amazing experience with lot of scenic beauty and freshness. Auli is known as the ski capital of India . Very less crowded that's why the beauty is untouched.
No. of days - 4.
Start Point - New Delhi
End Point - Auli
Mode of Transport used - Delhi to Haridwar (via Train) . Haridwar to Joshimath (via Tempo Traveler) , Joshimath to Auli (Cable Car)
Stay - Auli Resort - Huts .
Day 1 - Started the journey from New Delhi via train from New Delhi Railway Station (around 11:00 pm ) and reached Haridwar Railway Station (Around 5 am ). Tempo Traveller was pre booked from delhi , Road trip started from Haridwar , with beautiful roads and amazing scenic beauty , driving along with the gange river give a breathful experience. Reached Joshimath arnd 5 , Last cable car goes by 5:00pm . Cable car coast - 750 Rs (Includes 2 way fair ) .
But its worthit the view starts from green pine trees than rugged area than small patches of snow and they it some the breathtaking view where you can only see the snow. From Cable car then we switched to Chair Car (300 Rs - 2 way fare) to reach the resort , few utilize the time with rest and few by taking landscape shots . Ended the day with dinner and bonfire along with the last snowfall of the season .
Day 2 - Woke up around 10 after a tiring journey , we booked a local guide for ski Tutorial & Trek . It took approx 1 hour for the group in gathering the snow boots and other ski accessories . Here it start the adventure part . We took the chair car to reach a specific place and walked up for 1 km to reach the ski camp . It was an amazing experience being in India it was a feel of Switzerland many skiers across India and foreign were there . We started with the beginner level over a small slope for a good start and after falling 4 to 5 times we were good to slide . By 4 Pm we enjoyed the ski and then the weather started going bad with fast winds and we decided to move back to the resort as we have to take the chair car also. We enjoyed the dinner in the Resort itself , as there are only few restaurant so i would prefer to enjoy the food in the resort itself.
Day 3 - We kept the full day for the trek which is almost 4 km snow trek to the top hill where you can see the other peaks too. We started the Trek around 1 : 00 pm . amazing trek all covered with snow and magnificent beauty form the top (will be uploading the pics).
The trek we started in afternoon turned into a night trek , as we missed the last cable and chair car so we have to trek will resort . It gave a scary and adventurous experience giving a snow and night touch. and ended the day with dinner.
Day 4 - After the tiring trek we decided to extend the sleep by 10 am and packed our luggage as we have to leave for Delhi . None of us were in a mood to leave the place but we have to end this travel story .