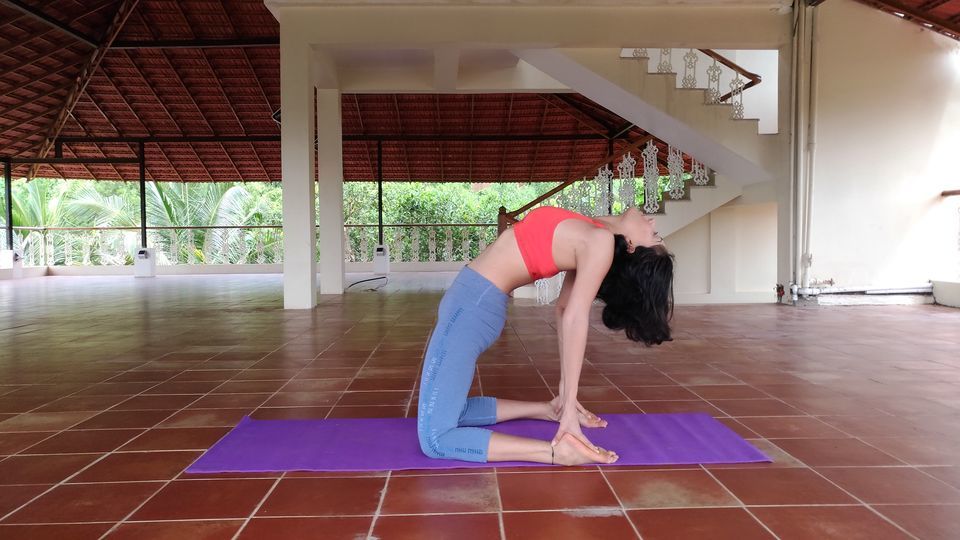 Mandrem in Goa is a relatively quiet part of town, near the vegan-friendly Arambol and the party capital of the north, Morjim. Clean beaches, surf schools, little kids walking home and people doing yoga is how I remember Mandrem.
The good folk at Aura invited me to their property for a visit a few months ago and boy, was I impressed. Wellness is a way of life at Aura, where time slows down, you can feel your heartbeat softer and slower and you feel more connected to yourself and nature.
The resort is situated on a quiet stretch of Mandrem, a short walk from the beach. All the rooms, cottages and suites are perfectly appointed so you feel like you are in a forest, most of the time. You can hear water gurgling from the stream and birds chirping in the trees; the owners have constructed 'Aura' keeping the flora in mind and we are told that no trees were cut or damaged while building the establishment. Birds, squirrels, and brightly coloured beetles frequent the lush verdant landscape at Aura and if you remember what your grandma taught you, you can identify the rows of chikoo and banana trees in the resort premises.
The accommodation is spacious and comfortable- each room is fitted with a fridge, a tea and coffee maker and air conditioning as well as bathroom amenities that are ethically sourced. Some rooms have a patio for guests to read and relax in, while others have gorgeous views of the pool and the yoga shala. Pragati Kumari is responsible for curating the property and she juxtaposes her love for all things Portuguese with her Rajasthani roots to give the guests a beautiful experience. The decor is minimalist and elegant with the oversized locks, teak accents, lightly washed blue doors and brightly painted ceramic tiles all over the resort. If you walk around the property, you will be able to see just how beautiful this place is and how tastefully done the spaces are. My favourite is the library area that gets a ton of natural light for your afternoon reading session with your favourite book and chai.
For yoga lovers, there are two yoga shalas for you to meditate, enhance your practice and perfect the headstand. The sun seekers can sunbathe in the privacy of their cottage and the suite dwellers also have a private plunge pool. A gorgeous pool overlooks the restaurant on one side and the spa on the other and I can see people swimming laps to work up an appetite for lunch.
The food deserves an entirely separate blog post but I will try and do justice to it here (for now). Chef Hemal Shah is an executive chef who takes you on a culinary journey through her travels with her meals. The food is wholesome, fresh, seasonal and absolutely divine. Breakfasts are gorgeous and indulgent with either smoothie bowls, lentil waffles, healthy stuffed rotis and fruit platters with coffee or tea. She caters to vegans, vegetarians, gluten-free, paleo and keto requests but if you are able to- please try her eggplant lasagne and her Goan feast (you can thank me later). The Goan meal comes with poi, rice, fish recheado or whole pomfret and Goan prawn curry.
If you are craving a pan Asian meal or if your kids want Indian food, all you need to do is let the staff know ahead of time so the chefs can prepare something for you. Chef Hemal and her team can also organise an interactive session or a cooking demonstration for you and your partner or for the little kids if they want to learn how to whip up healthy pancakes and waffles.
In an attempt to get you to harmonise your mind-body connect and say goodbye to distractions, commitments and daily stressors- wifi is only available at the lobby so you can disconnect and spend time with your loved ones instead.
My mornings would begin with a slow walk on the grass to help ground me and connect me with nature and the beauty that surrounded me. I would follow this up with a yoga session in the shala upstairs followed by a steaming hot cup of herbal tea. I would join everyone for breakfast at the cafe and order the lentil waffles with a coffee. When it got too hot, I would either opt for a swedish massage with the spa therapists or retreat for a nap before lunch. After eating a light lunch, I would often head to the pool to sunbathe and read my book. My evenings would be spent either walking on the beach or with another evening session at the shala to deepen my practice. I would end my day with a healthy dinner at the resort and catch up with the resident guests.
Verdict- I highly recommend a visit to Aura Goa for at least 4 nights to experience everything from the warmth and hospitality to the spa treatments and yoga at the shala. Special thanks to Pragati and Chef Hemal for organising such a memorable experience. Just pack your bags and a lot of sunblock and mosquito repellent and head to Aura today. I found this little sanctuary in Goa and I highly recommend it to families, young couples and solo travellers as there's something for everyone here at Aura. We could all do away with the cacophony and hurried pace of city life every once in a while and your stay at Aura will allow just that.
P.S- if you are looking for a place to host your corporate or wellness retreat- Aura might be your place. They have all the facilities and provide you with the room and the support you need to curate a beautiful experience for your guests. Read about my retreat at Aura here.
Quick Notes: Aura Goa H. No. 227, Madhalamaj, Mandrem, Goa
Getting there- All major carriers fly from Delhi, Mumbai to Goa. Aura is situated 90 minutes away from Goa's Dabolim airport.