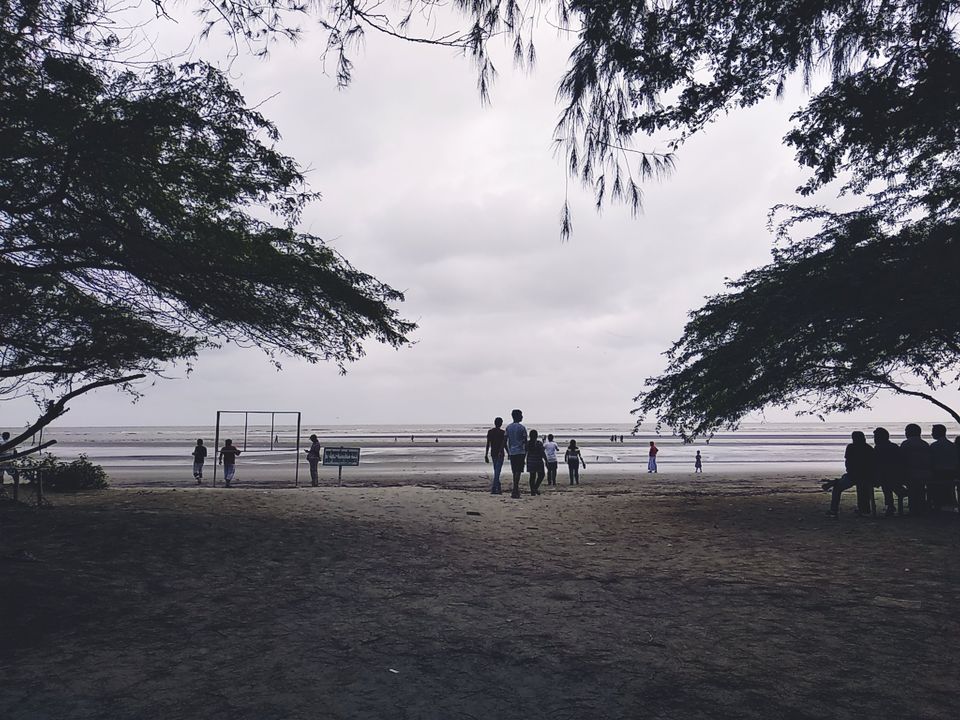 Board a train to Namkhana from Sealdah via Lakshmikantapur.
SDAH to NMKA via LKPR train - Train number is 34720.

Once you arrive at Namkhana, you can either take a bus or a Toto to Bakkhali.
We were six people and we took a Toto to Bakkhali from Namkhana station. We paid ₹ 400 and the driver dropped us at Dwaipayan Resort.
Namkhana to Bakkhali distance is approximately 27km. Hence, you can also stop for a Tea break. We had tea and omlette though.
Once you reach Dwaipayan resort, the winds and the location of the resort will surely make you smile.
Here are some pictures of the resort and the view outside :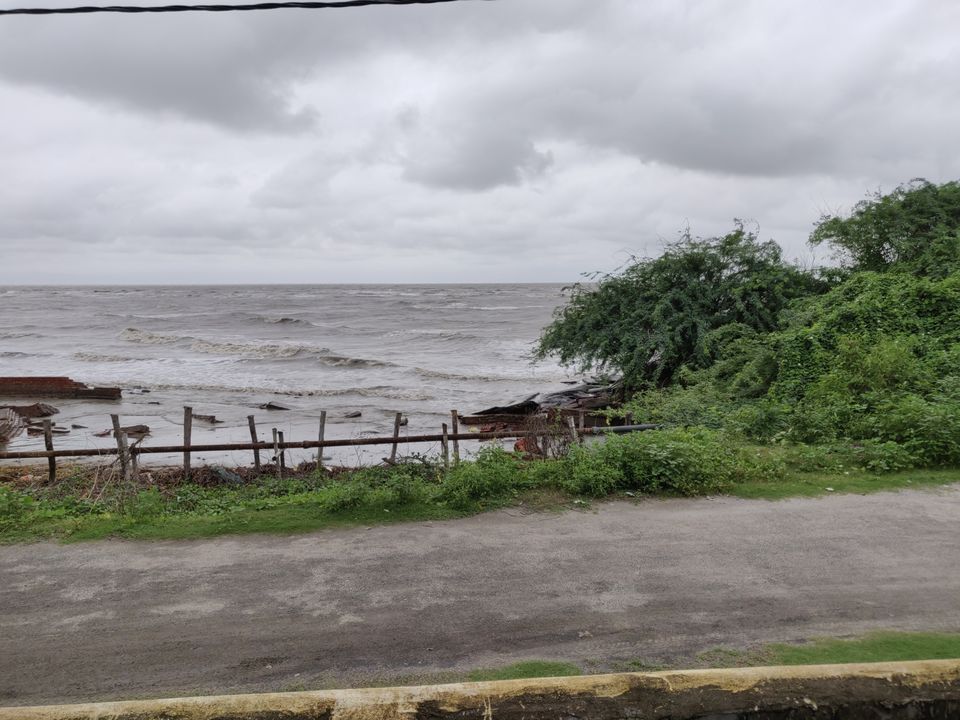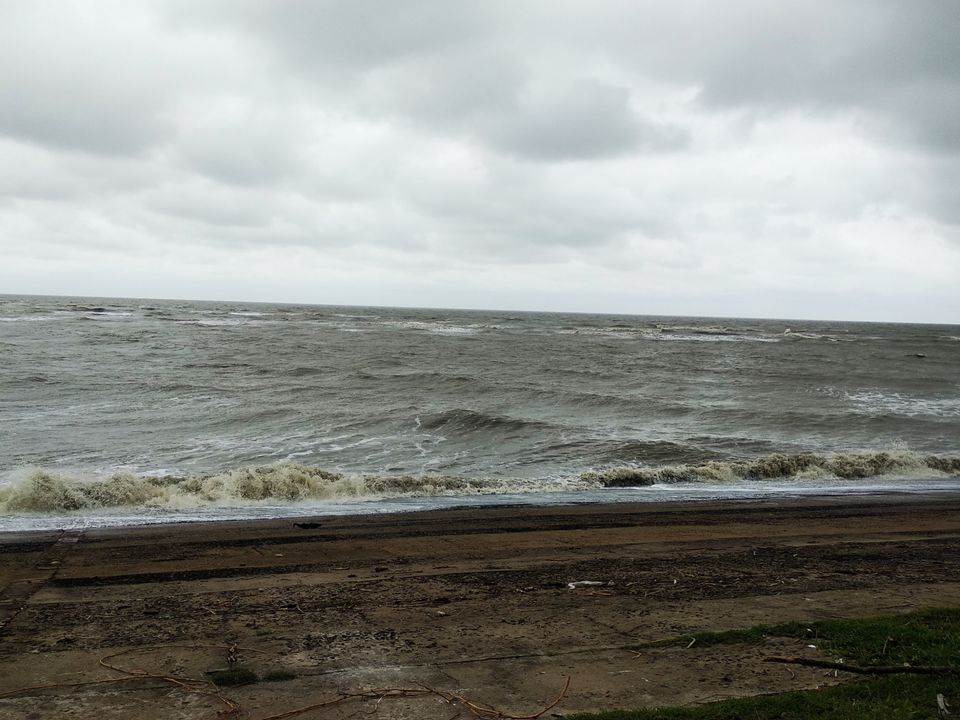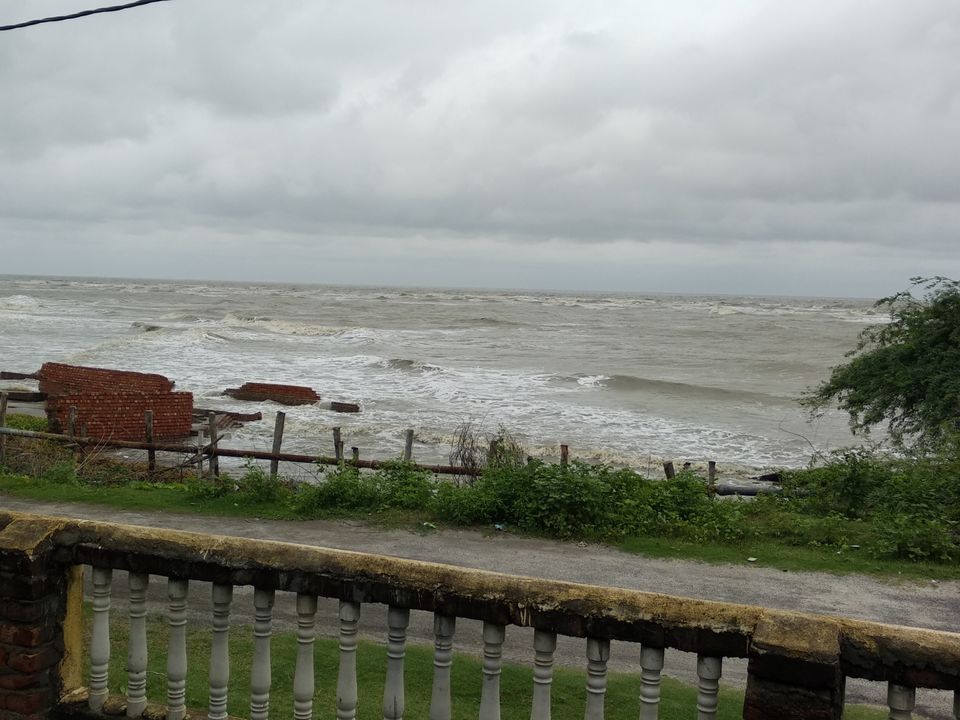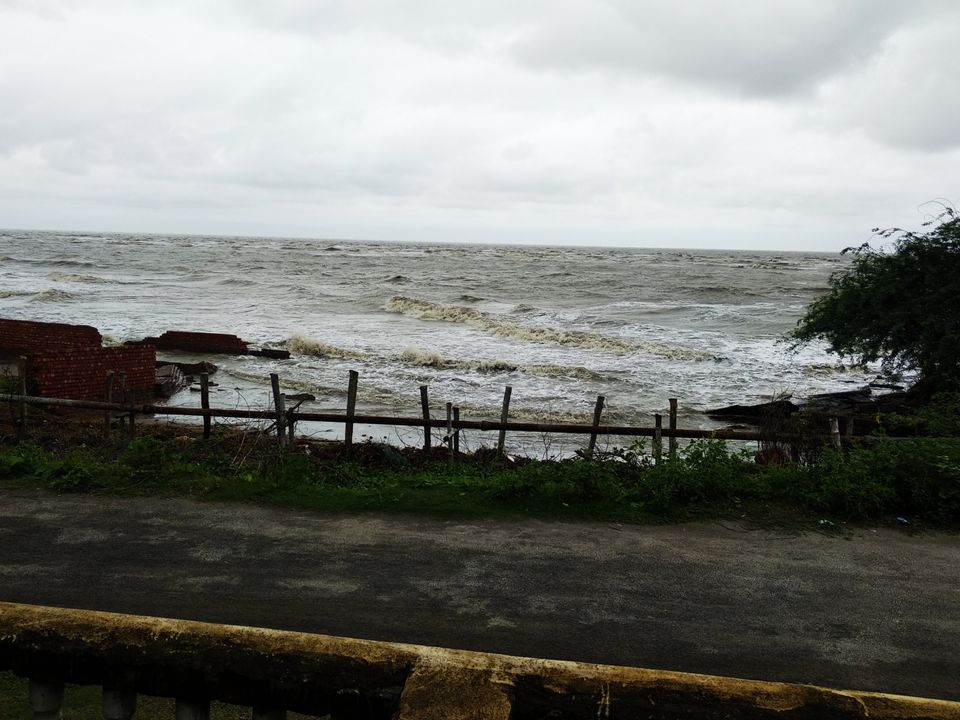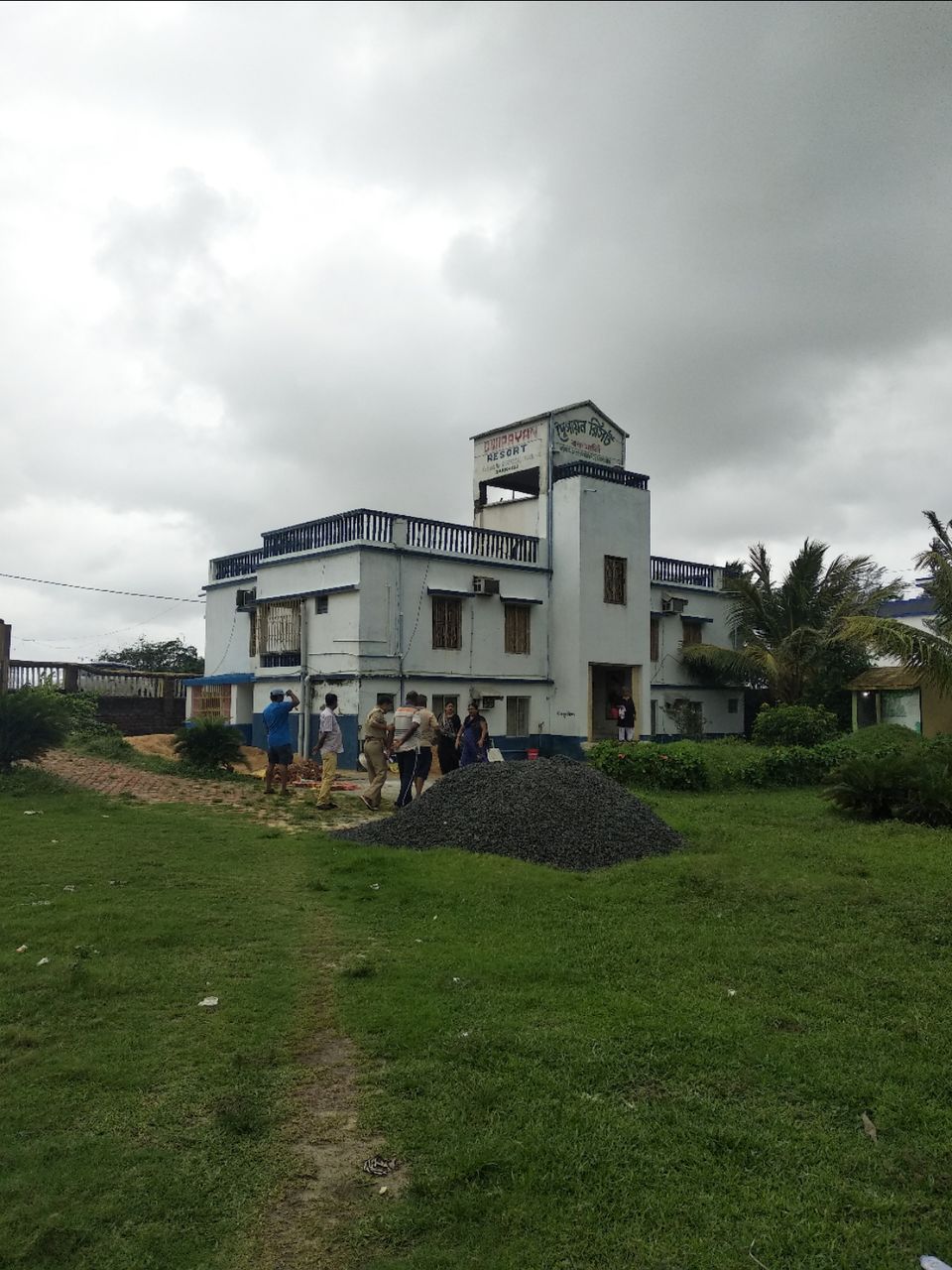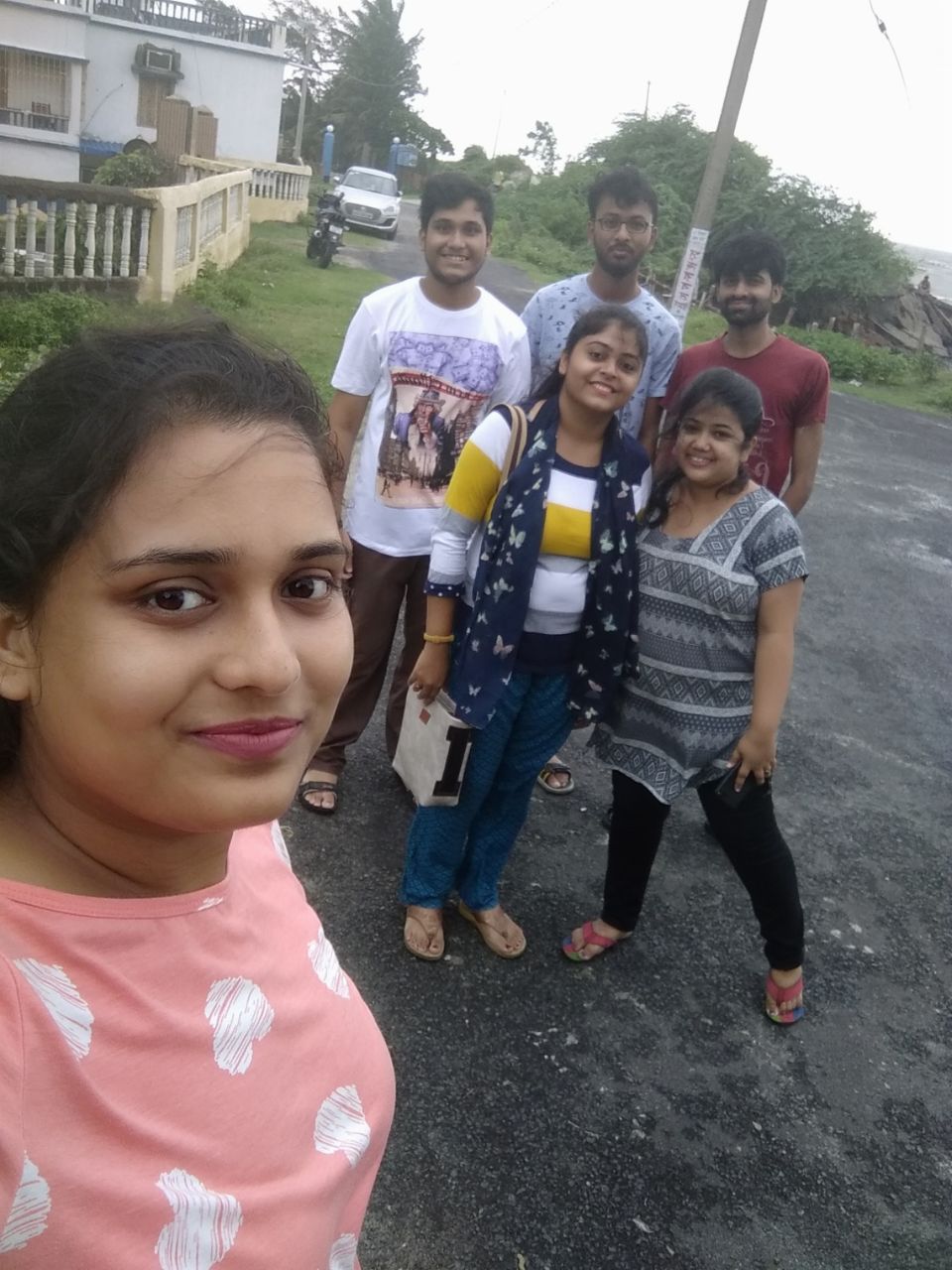 Once we reached there and told the receptionist that we have a booking, he completed all the formalities and we got into our rooms. We came to know about this resort from Google and booked rooms over phone. Initially, it was a plan of seven people and we had bookings of three AC rooms. But, after one of our friend confirmed that she can't join us on this trip, we immediately called the owner and he was kind enough to cancel one room booking just two three days before the trip and that too without any cancellation charges.
After freshening up, we walked for around 5 to 10 minutes to reach the main road and had our lunch.
₹ 1020 was spent for the lunch of six people. You can try crab, lobster and prawns for lunch.
The next destination was Henry's Island.
We booked a Toto again and the driver agreed to take us to Henry's Island and drop us back to Dwaipayan Resort at ₹ 180.
The way to Henry's Island was serene and your eyesight will experience a lush green scenery. 
The Fisheries Department of West Bengal has set up some lodges and a pisciculture project here to attract tourists, where breeding and cultivation of prawns and fishes are done.
The pictures below prove how much beautiful the road to Henry's Island was :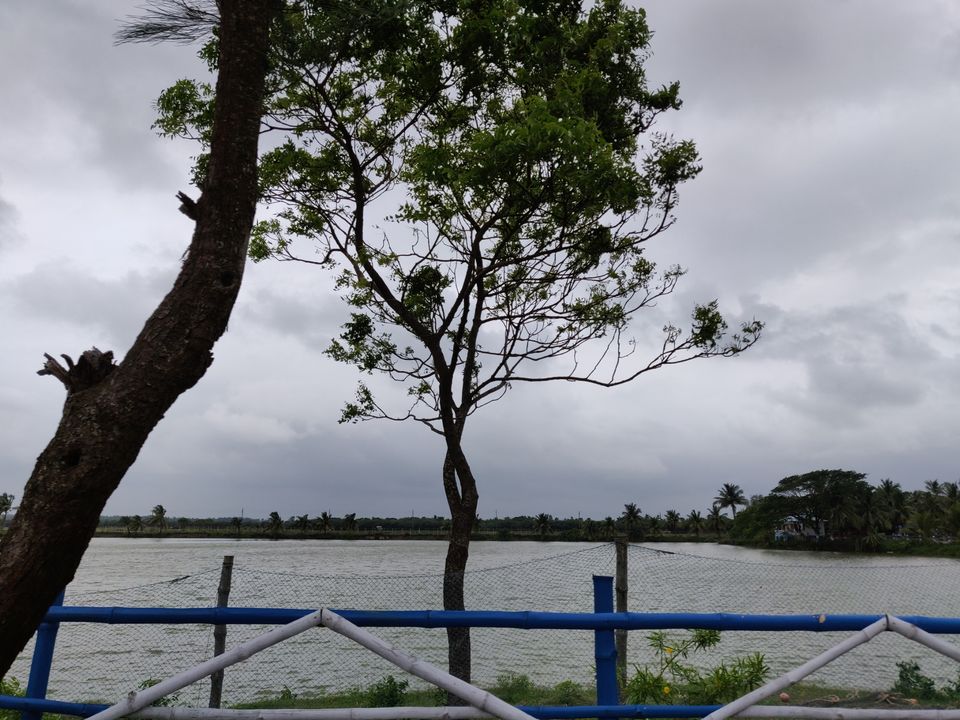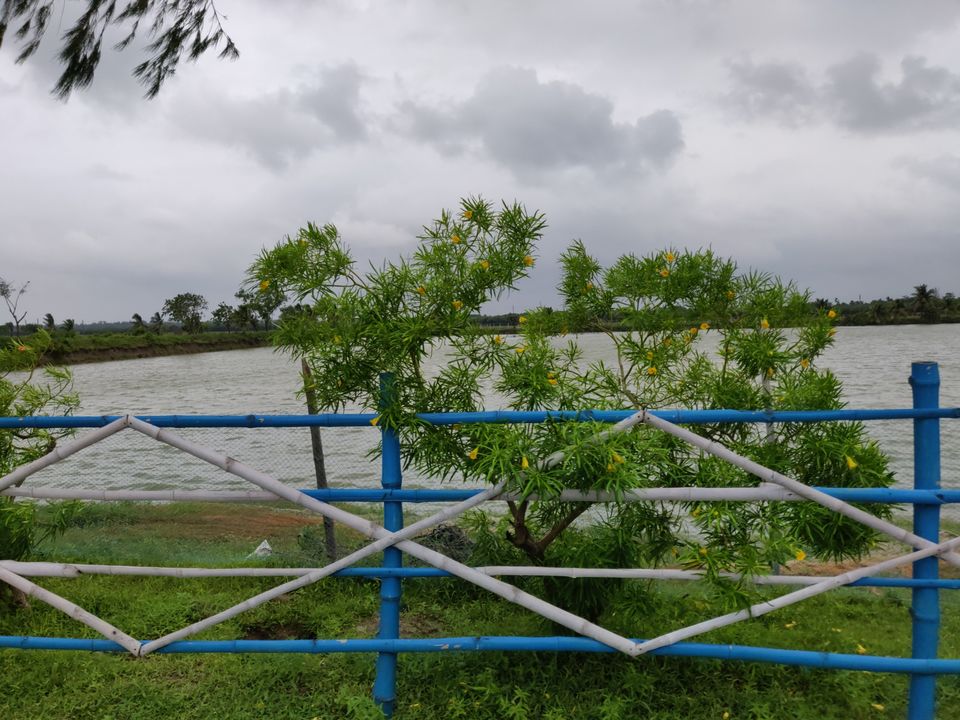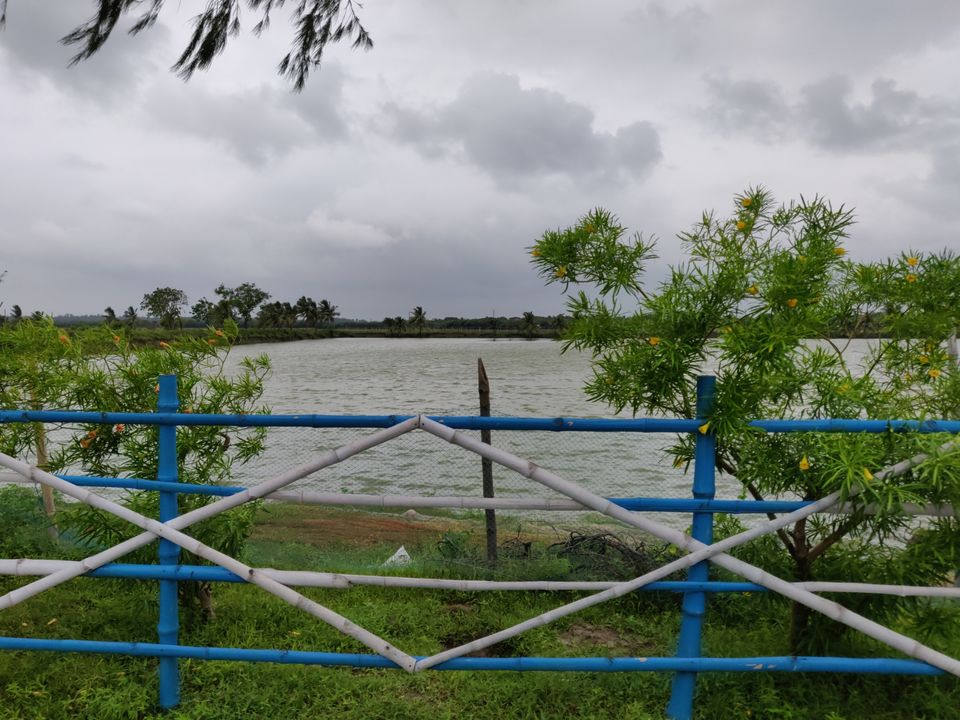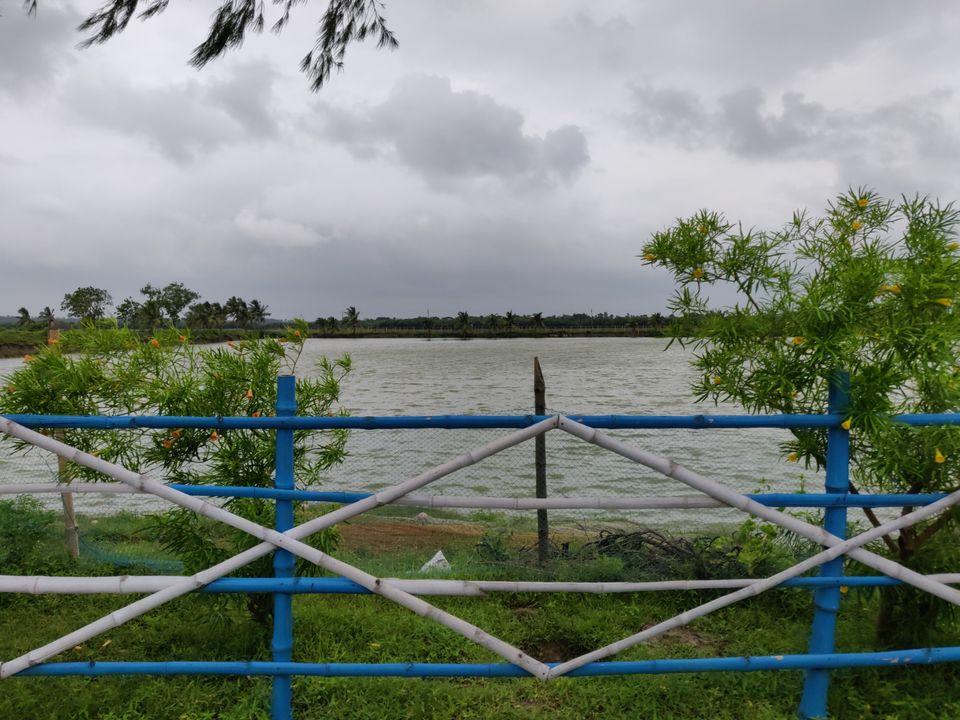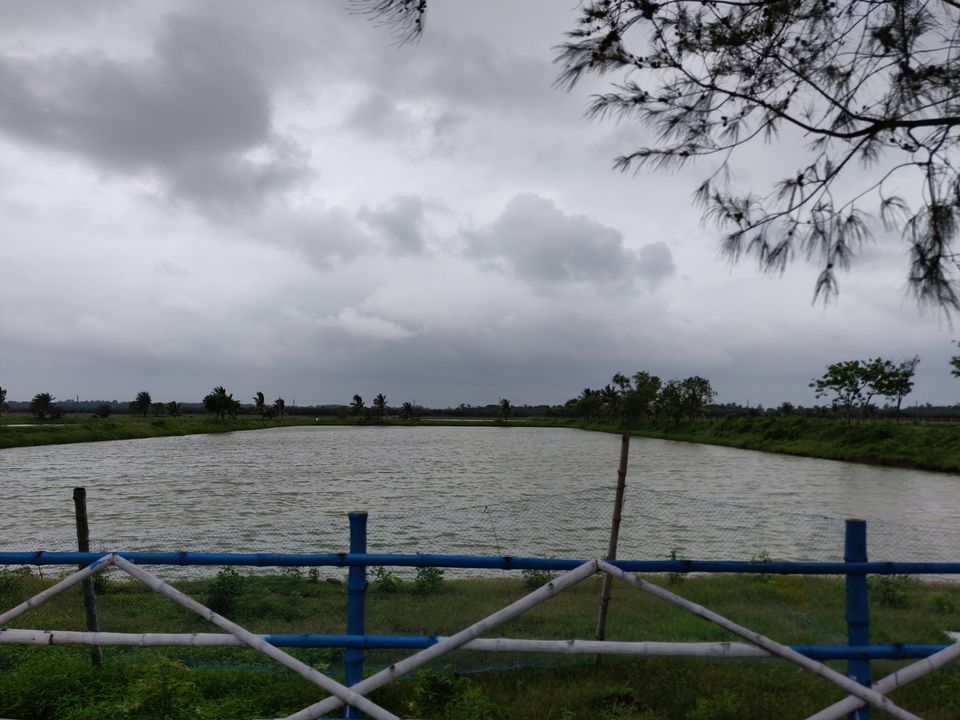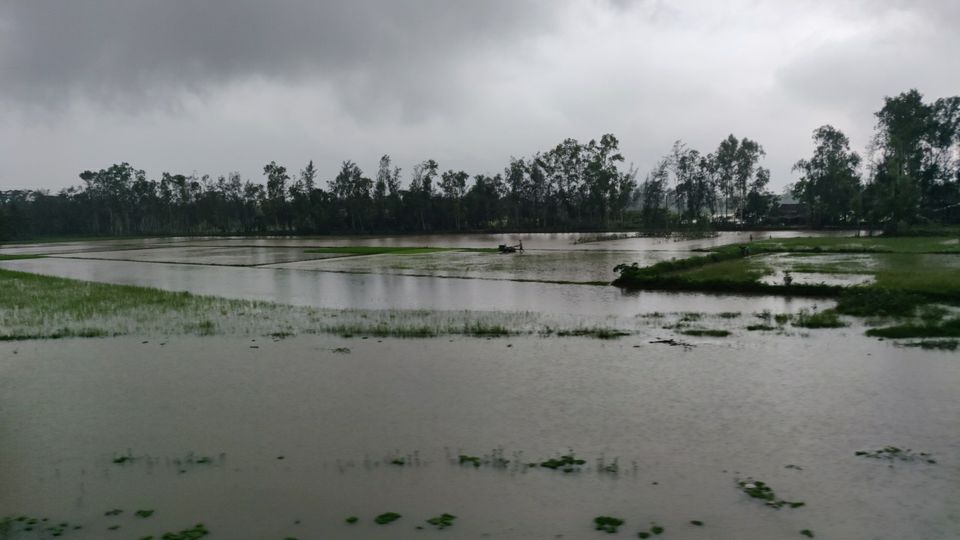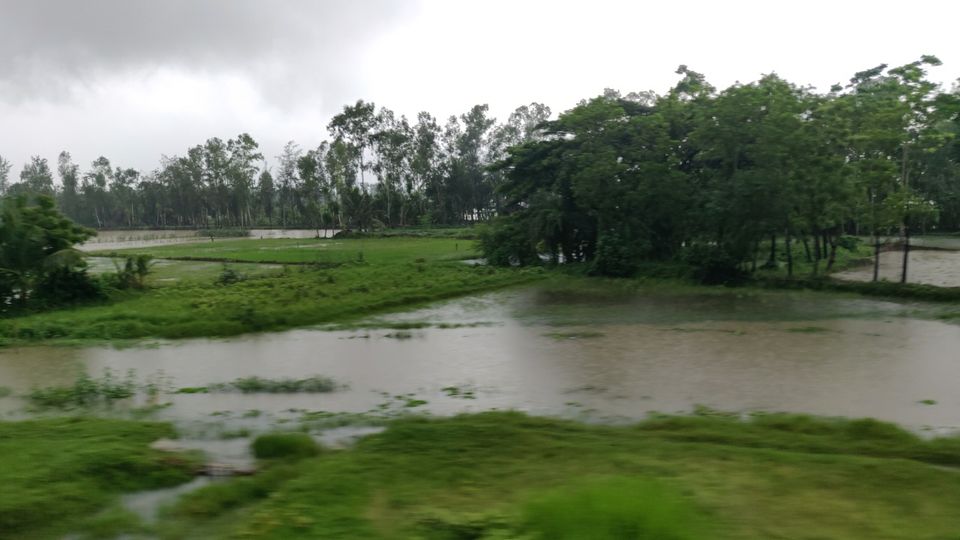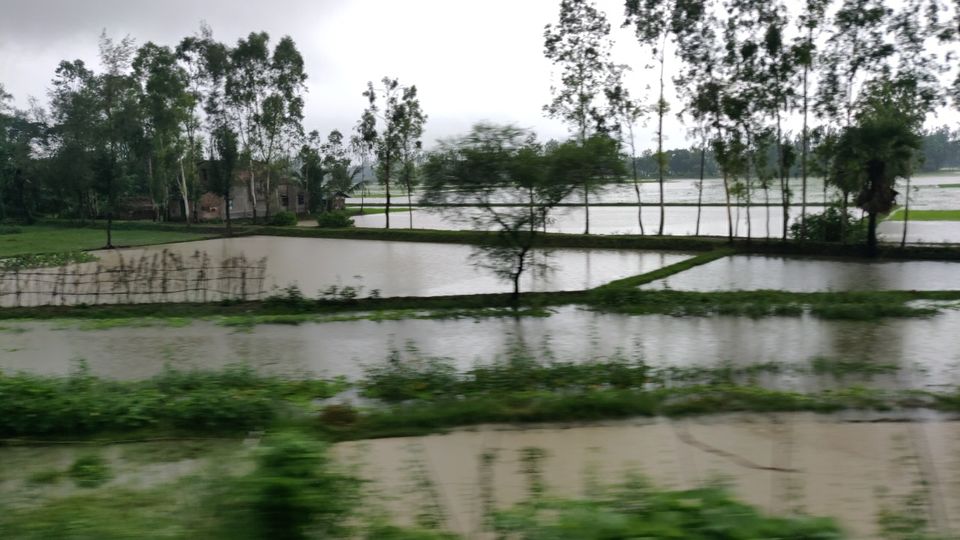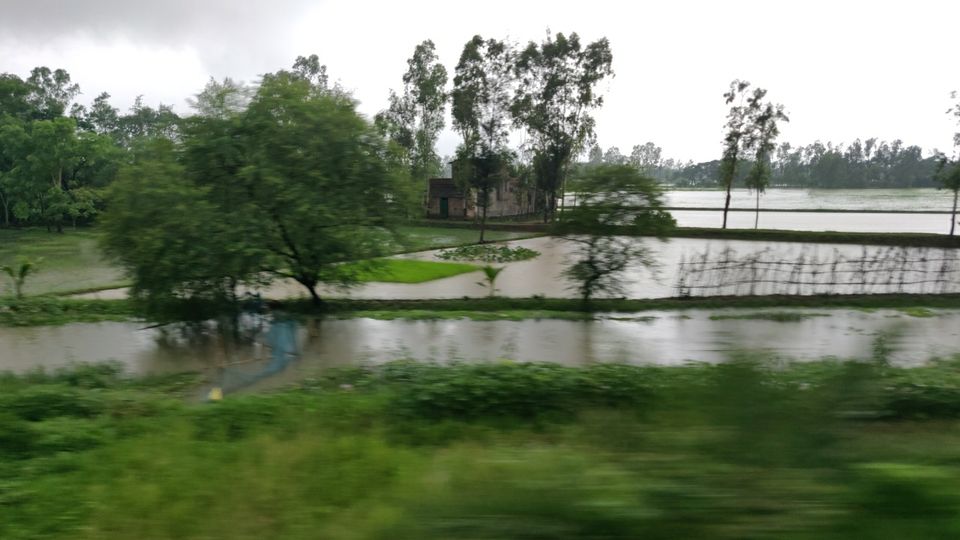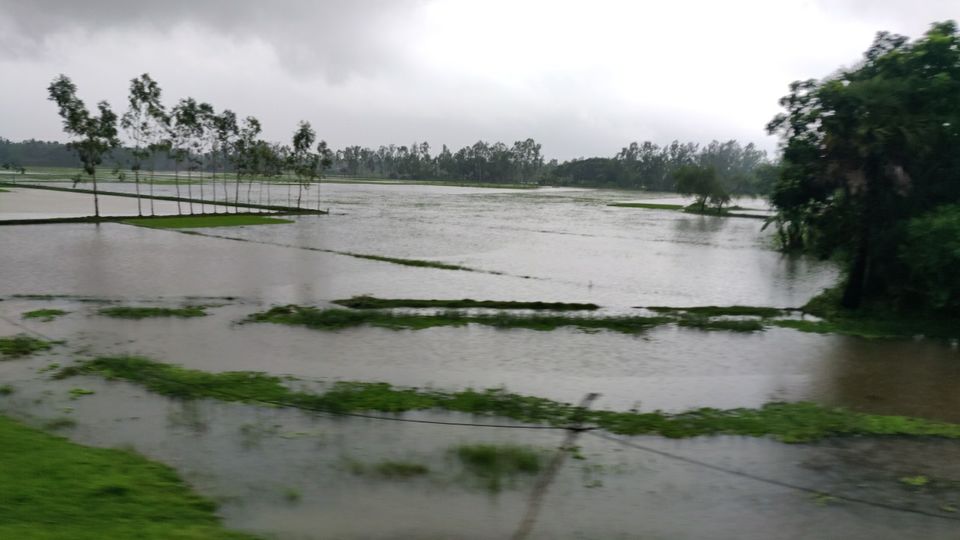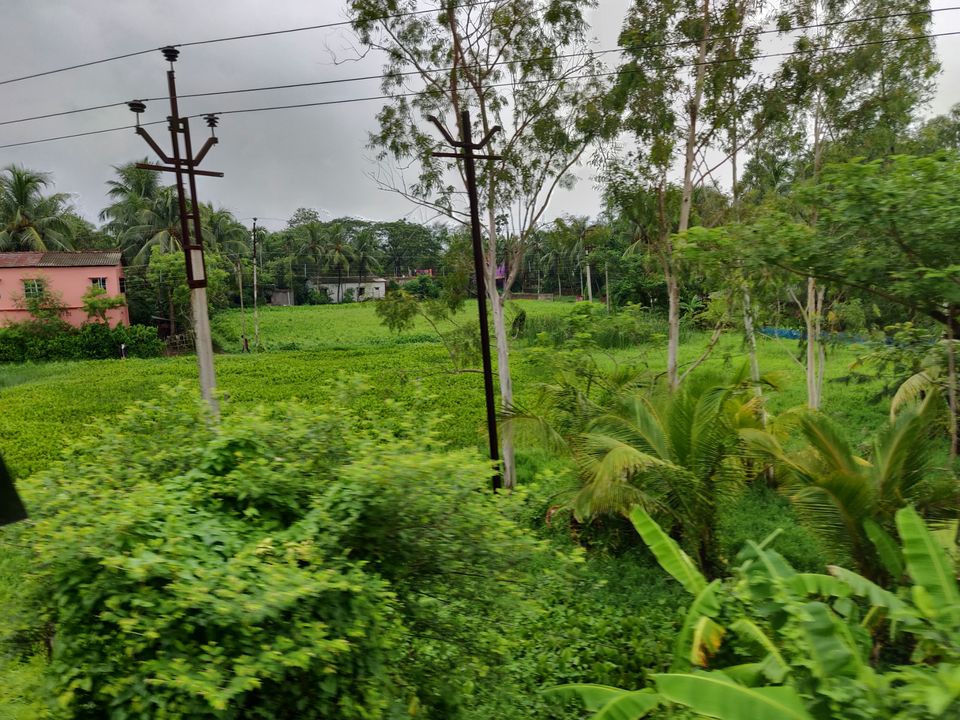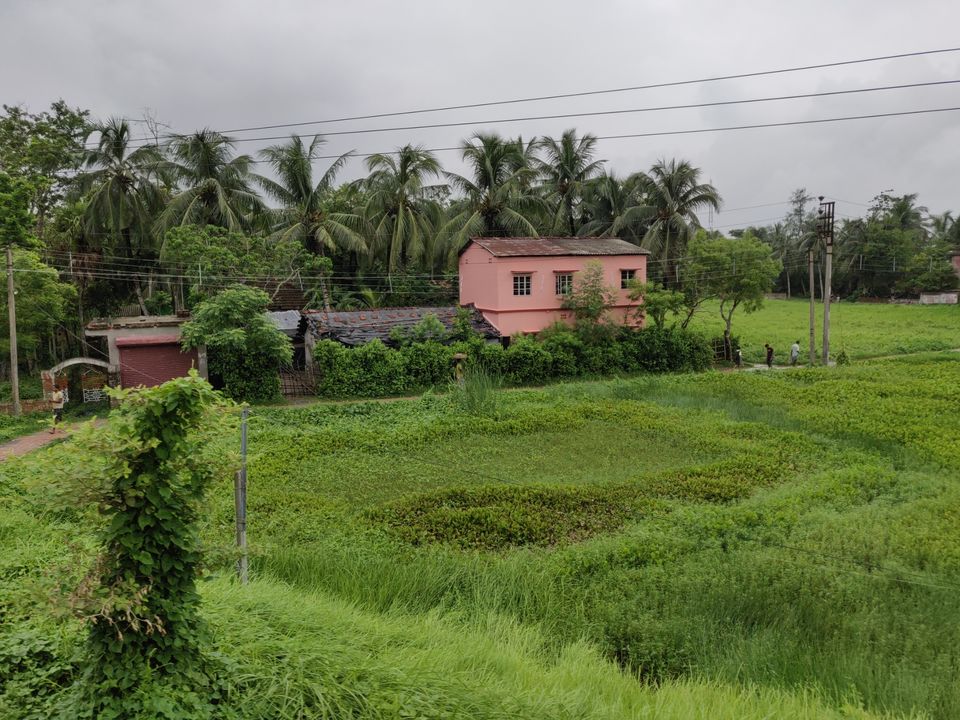 Once we reached Henry's Island, there was an entry fee of ₹ 10 for each. And our Toto had to pay ₹ 10 as parking fee.
The way to Henry's Island looked like the pictures below (After entering through the gate) :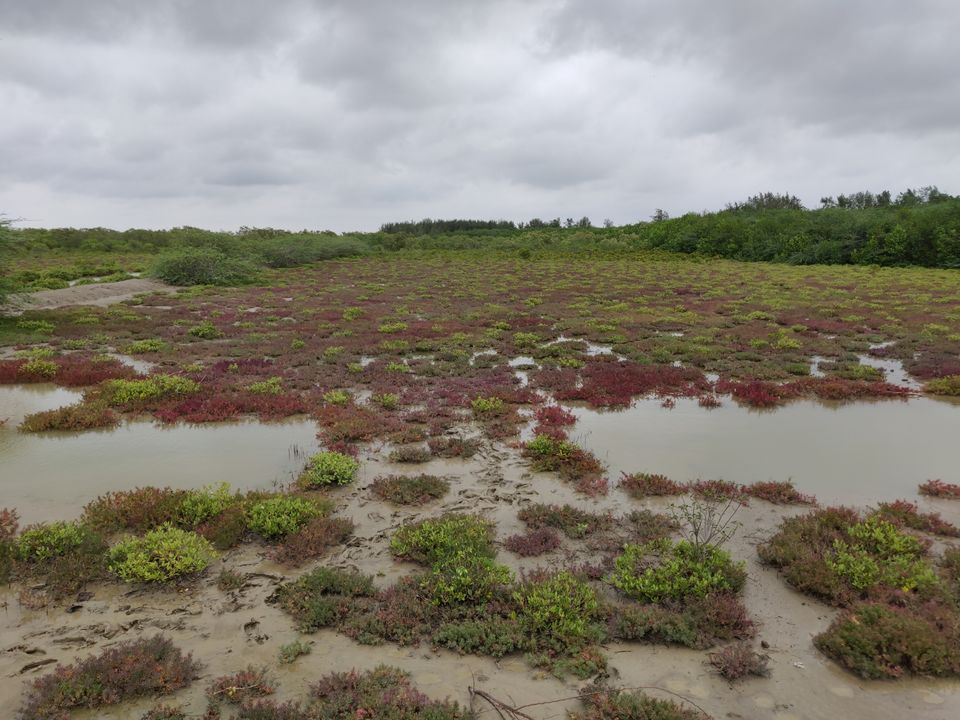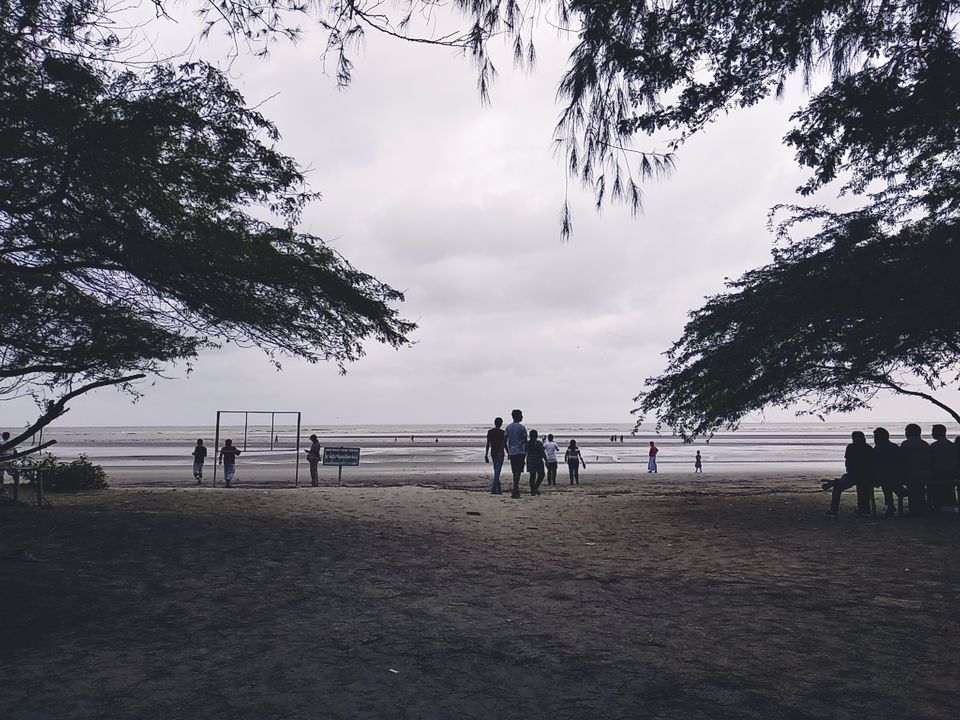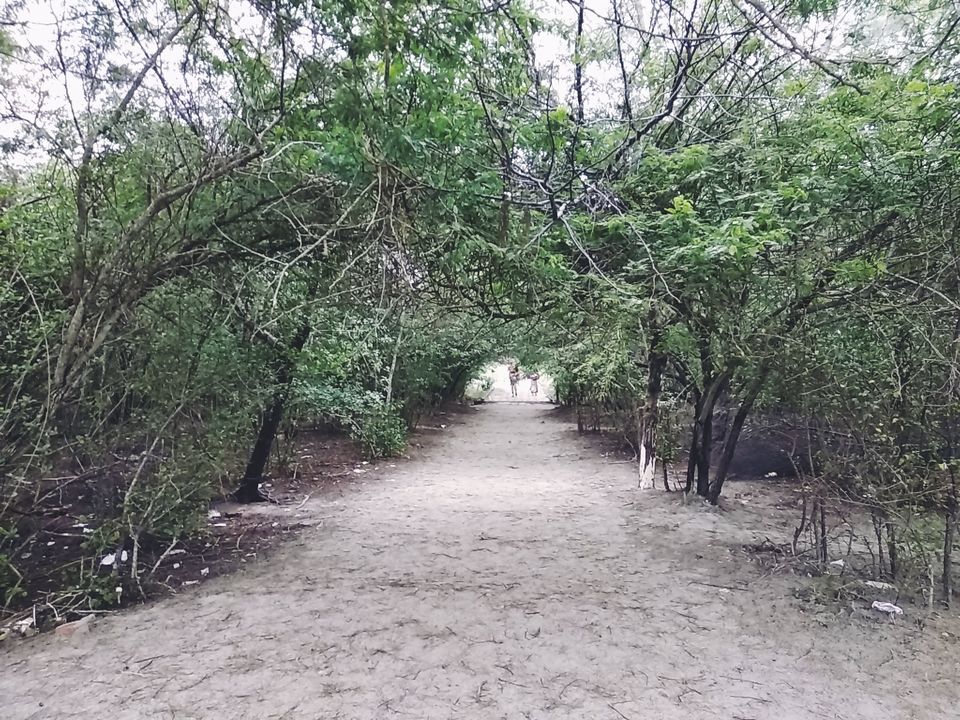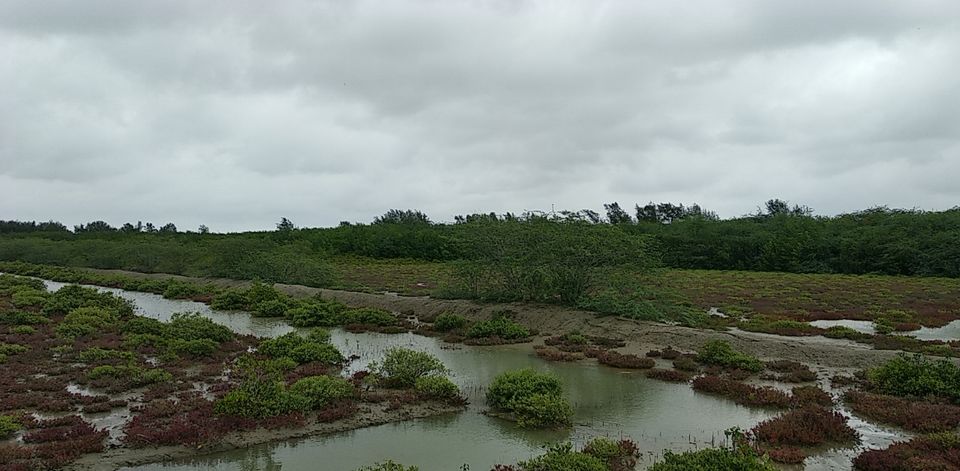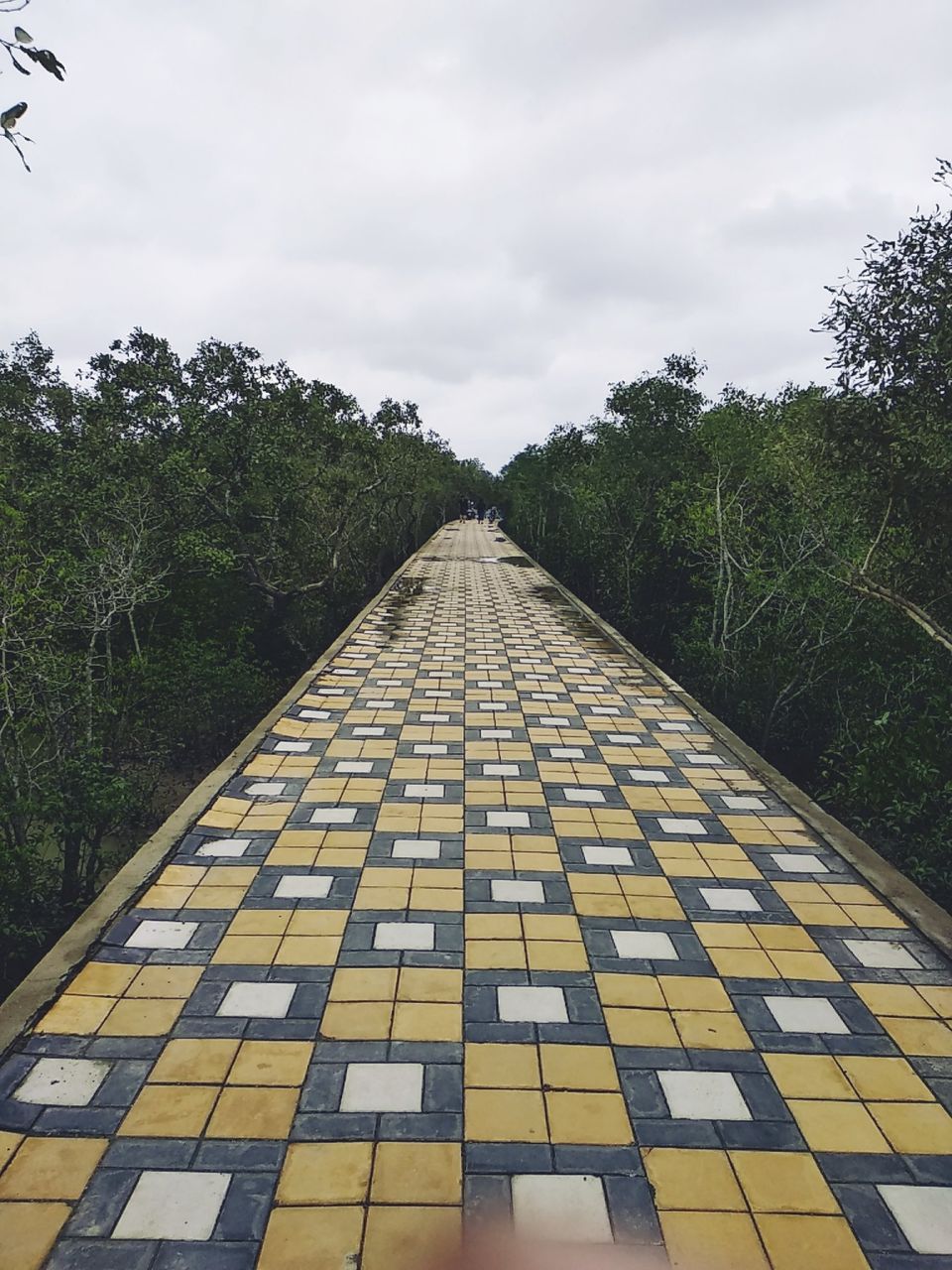 It was a calm and secluded beach - a beautiful white sand beach with red crabs and a mangrove forest behind.
The beach is almost deserted. You can spend some time here if you seek solitude and introspection.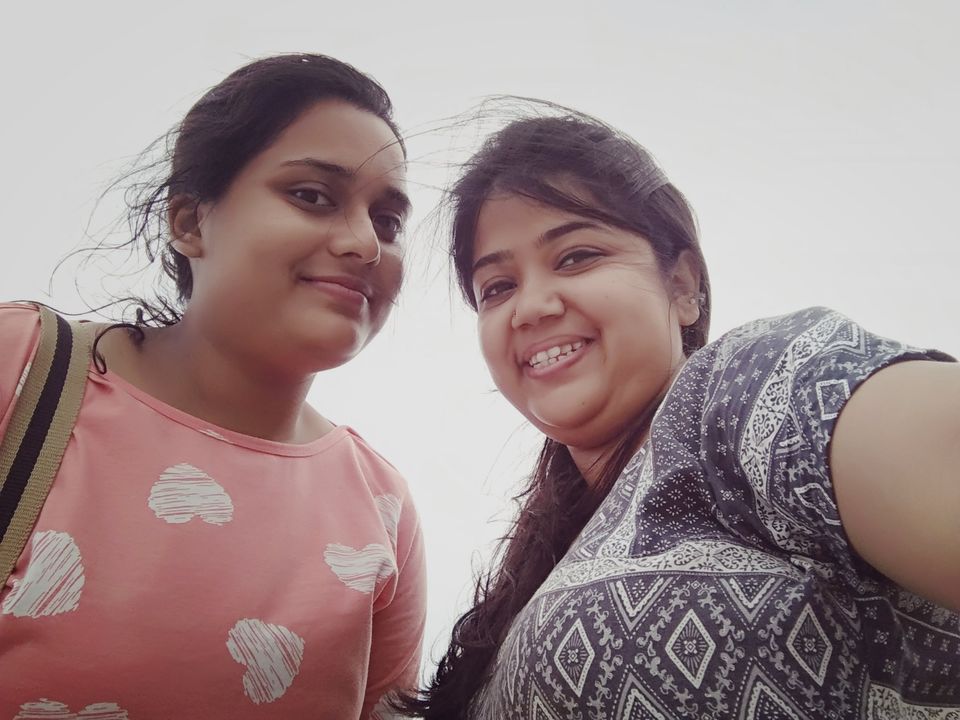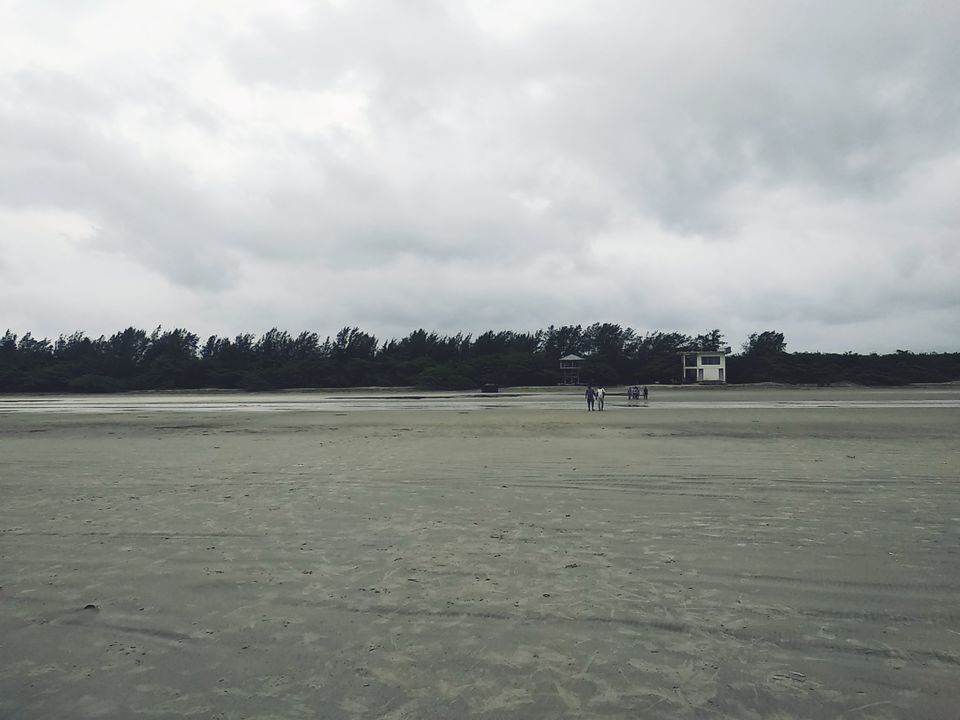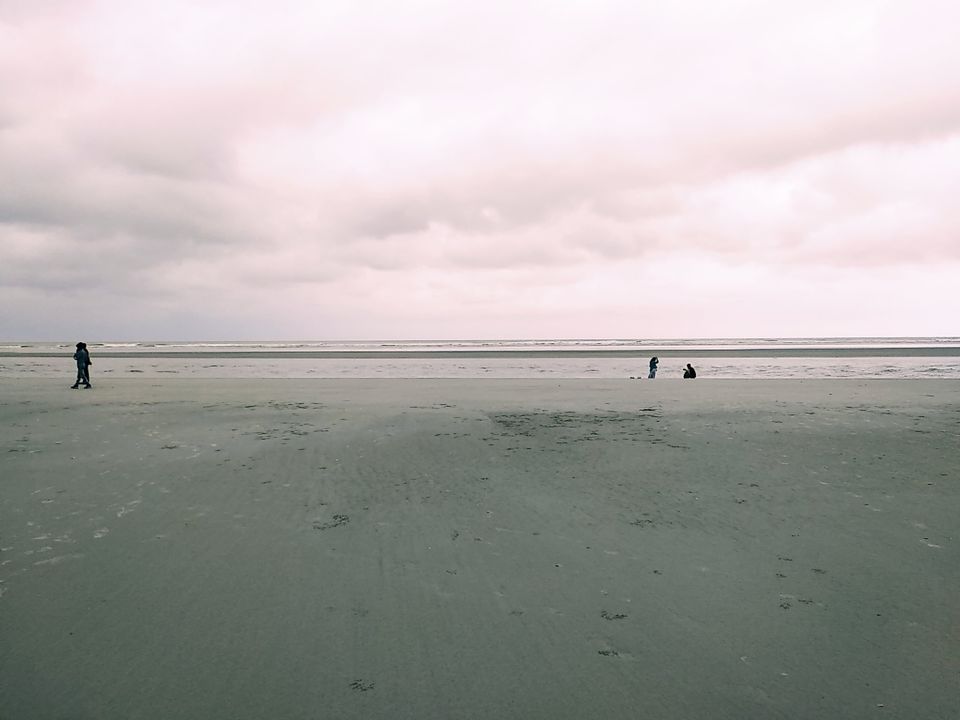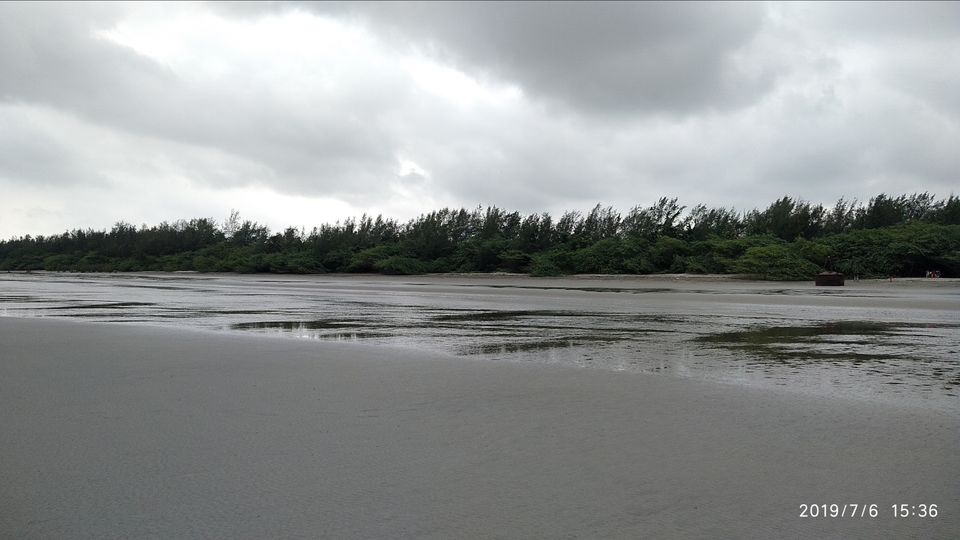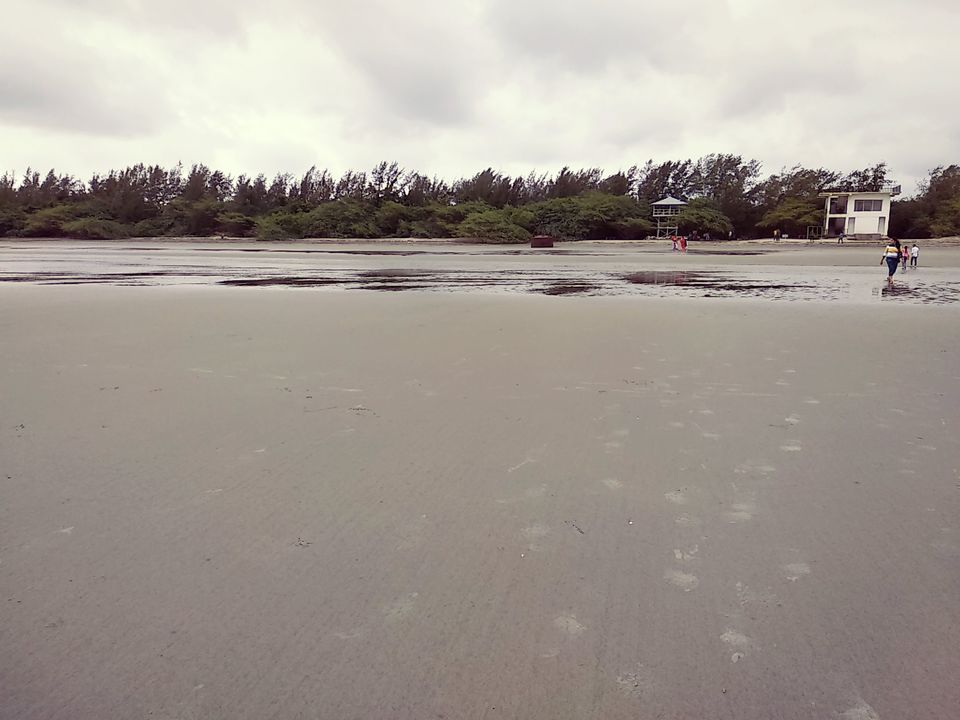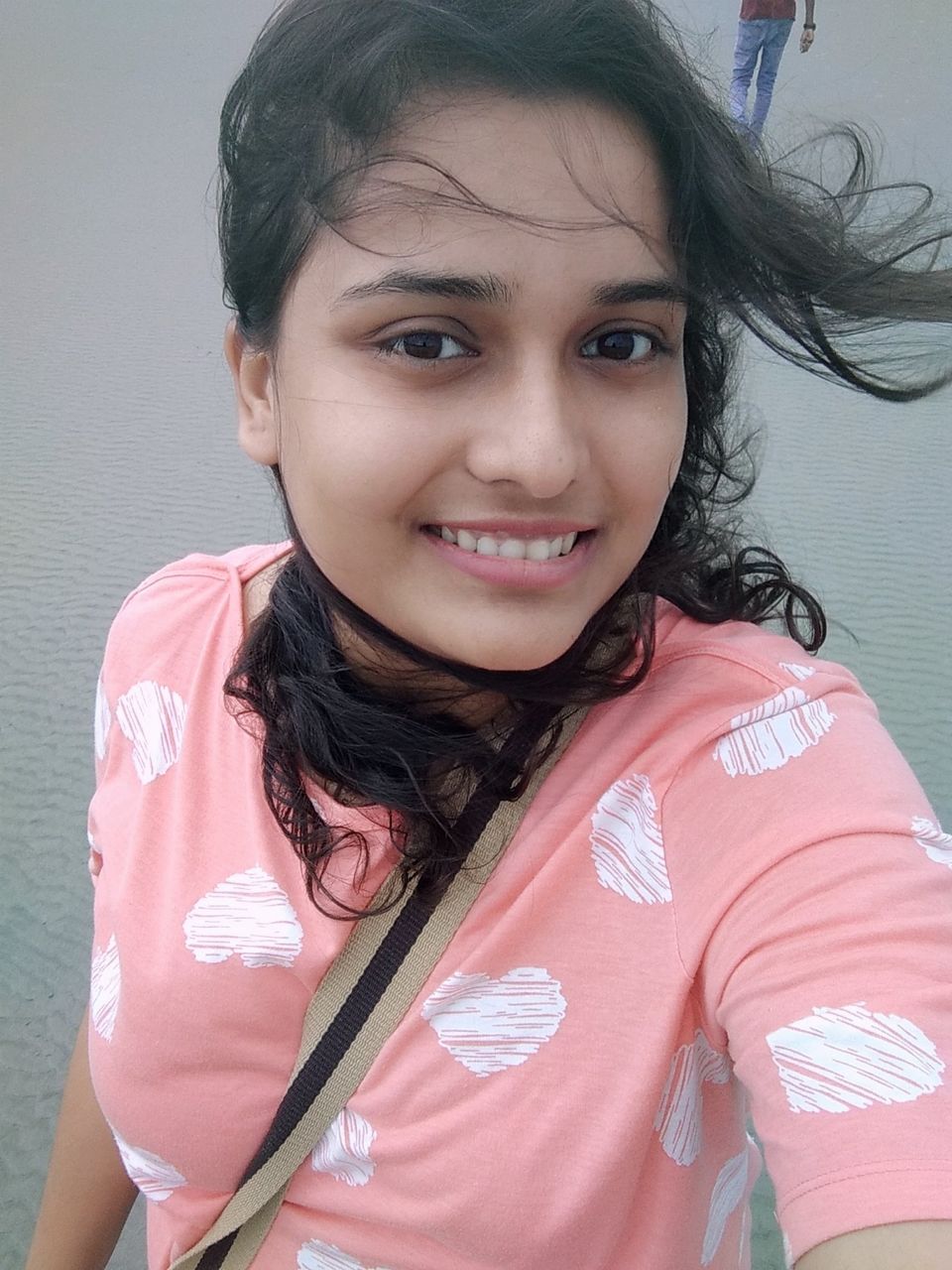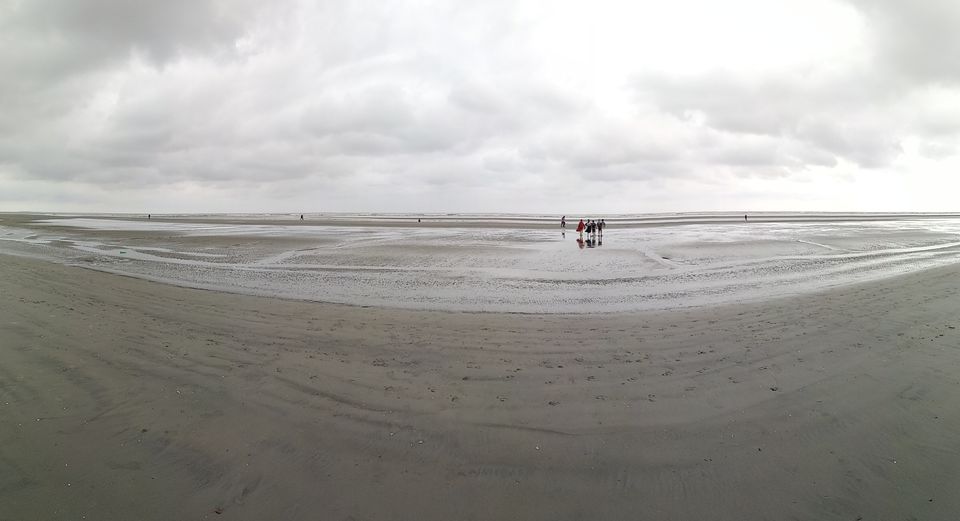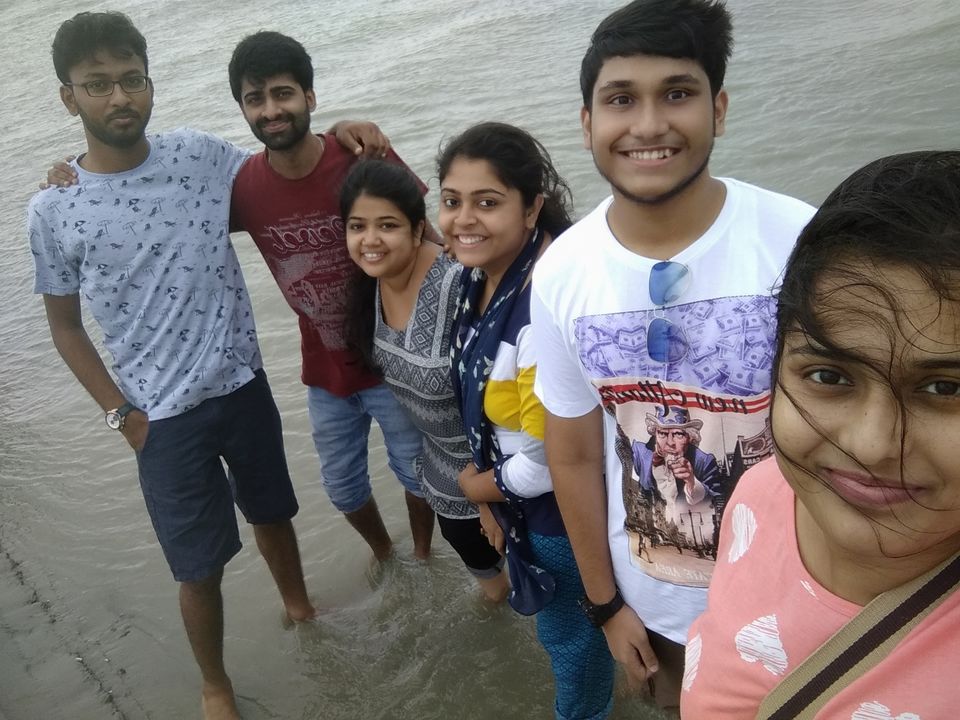 After coming back to the resort, we decided to take rest for few minutes and then went to visit the Bakkhali beach.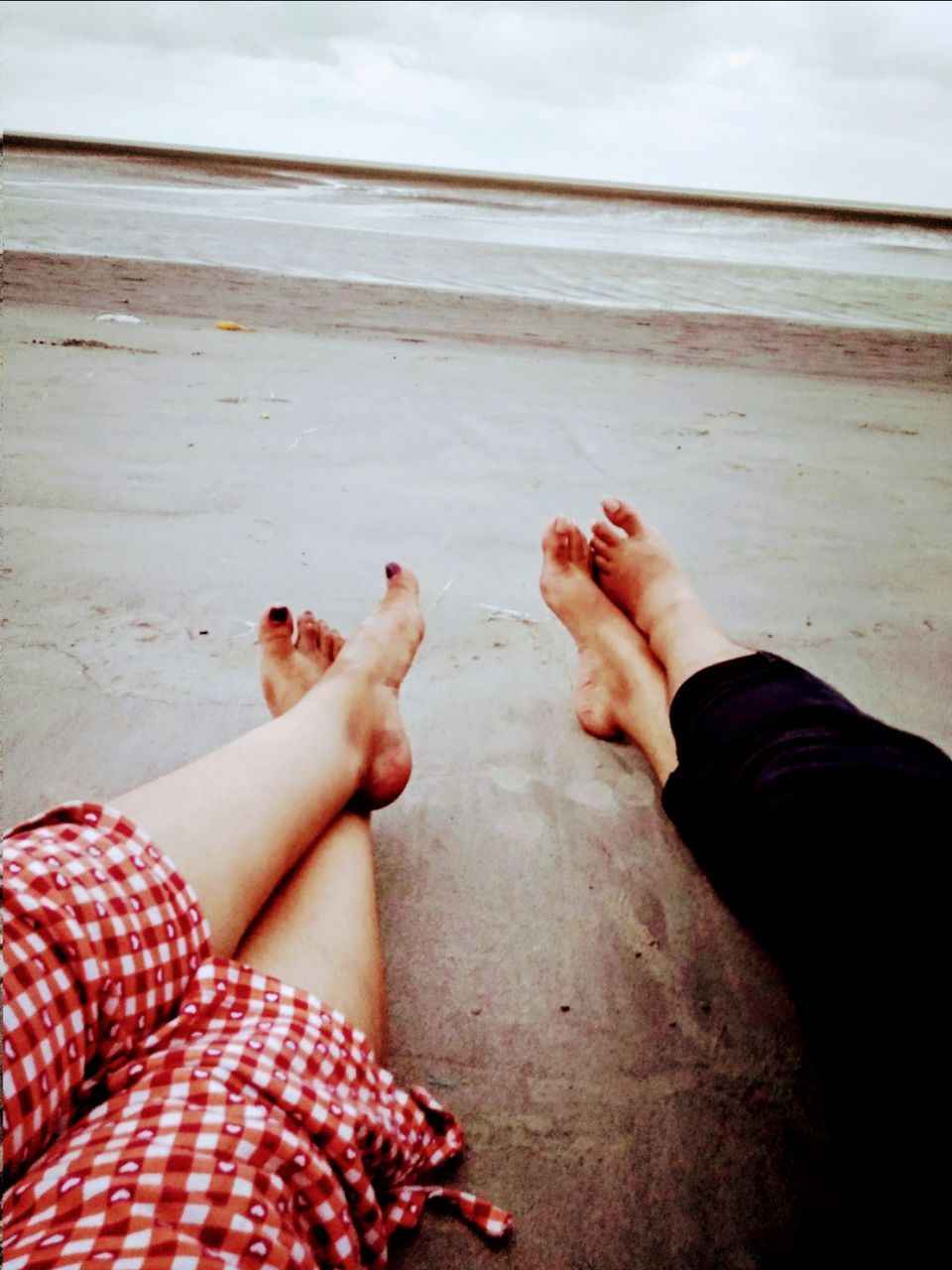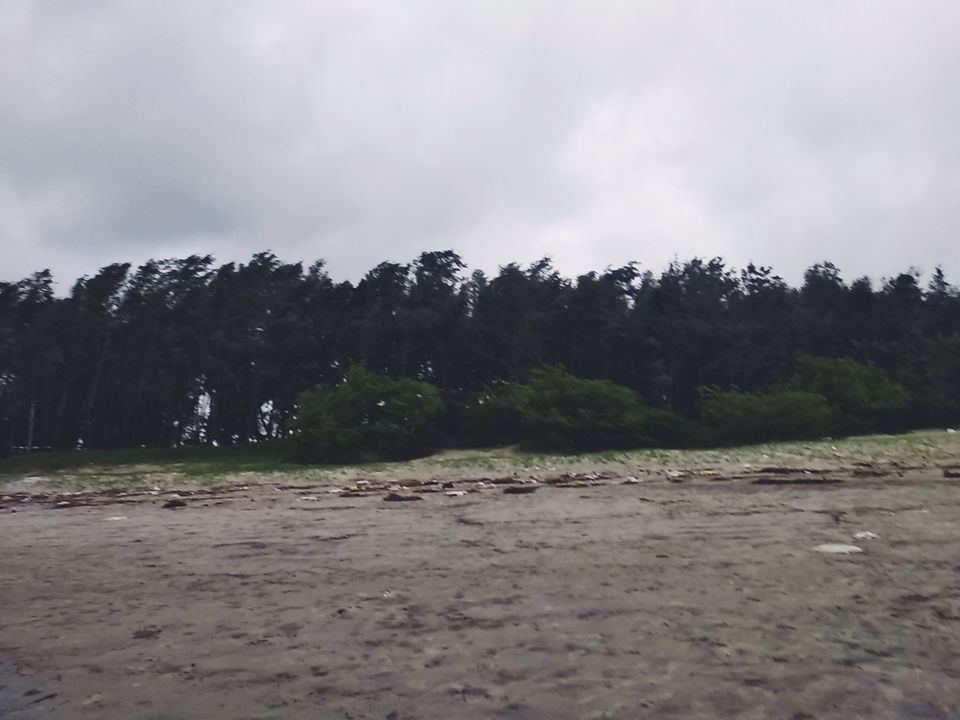 Please try out the differen kinds of fishes at the beach.
After that, we went back to our hotel rooms to take rest.
Next day, we had to check out approximately by 10 am but our train from Namkhana station was at 4.33 pm and we had our plans to take a sun and sand bath along with the salty waters working as body scrub!
We requested the hotel owner and receptionist to take ₹ 500 to 1000 and let us have the room for 2 3 hours more but they disagreed. Hence, we settled our bill and went to Mousumi guest house, just few meters away from Dwaipayan Resort and took a room for approximately 3 hours and paid only ₹ 500 . The room and the bathroom was below average but still we could manage.
We kept our bags in that room and went to take the mandatory bath.
After 1 hour or so, two of us came back and used the bathroom turn by turn. Then, others also came back and they also freshened up.
Though it was a bit difficult to manage but atleast we could manage a room in ₹ 500. Else, we could have missed out on our mandatory bath.
After that, we settled the bill at Mousumi guest house and went to the bus stand and had lunch at a dhaba (read restaurant).
Then we boarded the bus and at a fare of ₹ 22 per person (₹ 132 total), we reached Namkhana station.
We boarded the train to Sealdah.

From Sealdah, we went back to our respective places with a smile on our face and good memories in our mind. 😊
Below is a screenshot given for the total expenditure :