Are you someone who likes thinking out of the box? Do you fancy things upside down? How would it feel if you are walking on the ceiling? Step out of your imagination to enter the upside down house of Phuket, known as Baal Teelanka in Thai. What is supposed to be on the floor is attached to the ceiling, what is supposed to be on the ceiling is on the floor? Leave all logic behind as you enter the house from its roof. Your fantasy to become a spider man is just going to come alive.
One of Phuket's most popular and unique attractions, the upside down house will let you view the world in a different way altogether. Located on the bypass road on the northern outskirts of Phuket town, this place is perfect for people of all age groups. The place was designed and managed by a swiss-thai couple and was opened for public in April 2014. Baan Teelanka is a three-storey upside down house. In addition to the upside down house, you can visit Maze-in-Phuket, and the Chamber of Secrets, the small complex also features a coffee shop as well as a souvenir store. The place offers amazing photo opportunities, enough to light up your Instagram feed.
The Upside Down House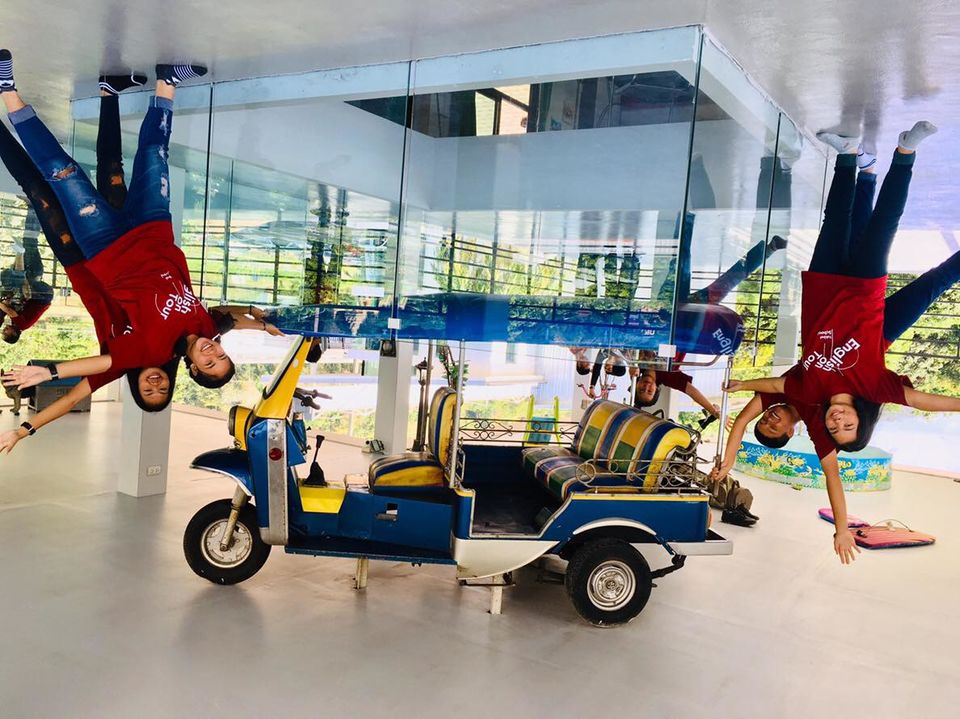 A house standing on its roof and chimney; this attraction is a must-visit on your next trip to Phuket. Entering the house, you will feel like everything is topsy turvy. Your brain tries to make sense of what is happening around you. All the furniture's, cars and households are attached to the ceilings. When you take the picture and rotate it, the results are quirky and goofy. There is colourful living room, a cosy bedroom, a reading corner, the bar and the kitchen. You can get amazing photos including standing upside down by holding a sofa like a gymnastic bar, crawling over a window and balancing yourself upside down over a bucket on a counter. Even the fish swim upside-down in the two aquariums. This place is also available for private photo sessions in the evenings. Complimentary wi-fi is available, so you can instantly share quirky pictures on social media.
A-Maze-in-Phuket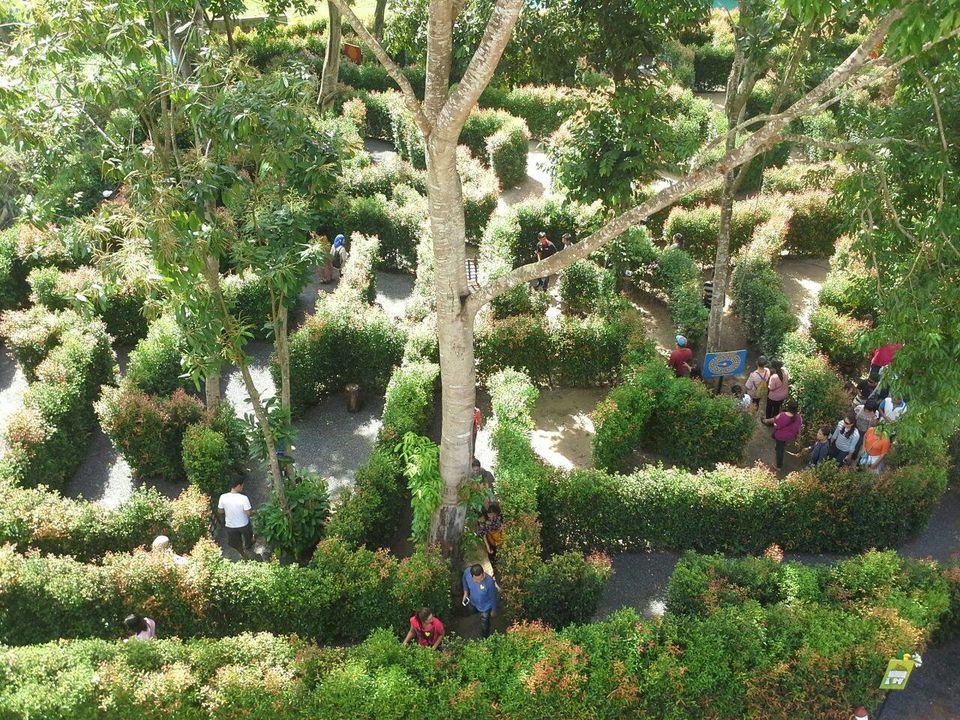 A normal garden in this place would have been boring, so that's why this place has a 1,000 sqm labyrinth. The maze is modified by the presence of seven gates which, offer an amazing view of different tracks. Race with your friends and family to be the fastest to figure a way out of the maze. On average, it takes 10 to 15 minutes to find the way out. There is a separate ticket for the garden maze.
The Chamber of Secrets
This is a real-life 'room escape' game, featuring two separate series of rooms: Jenny's love coordination and room omega. The former can be played by up to four participants and completed within 40 minutes, while the latter can be played by up to six participants and completed within 60 minutes. Just like any other game, there are rules: players are locked in a room and must find clues to help them to find the key or code required to open the door to the next room, then go outside. This game is really fun and challenging and requires teamwork.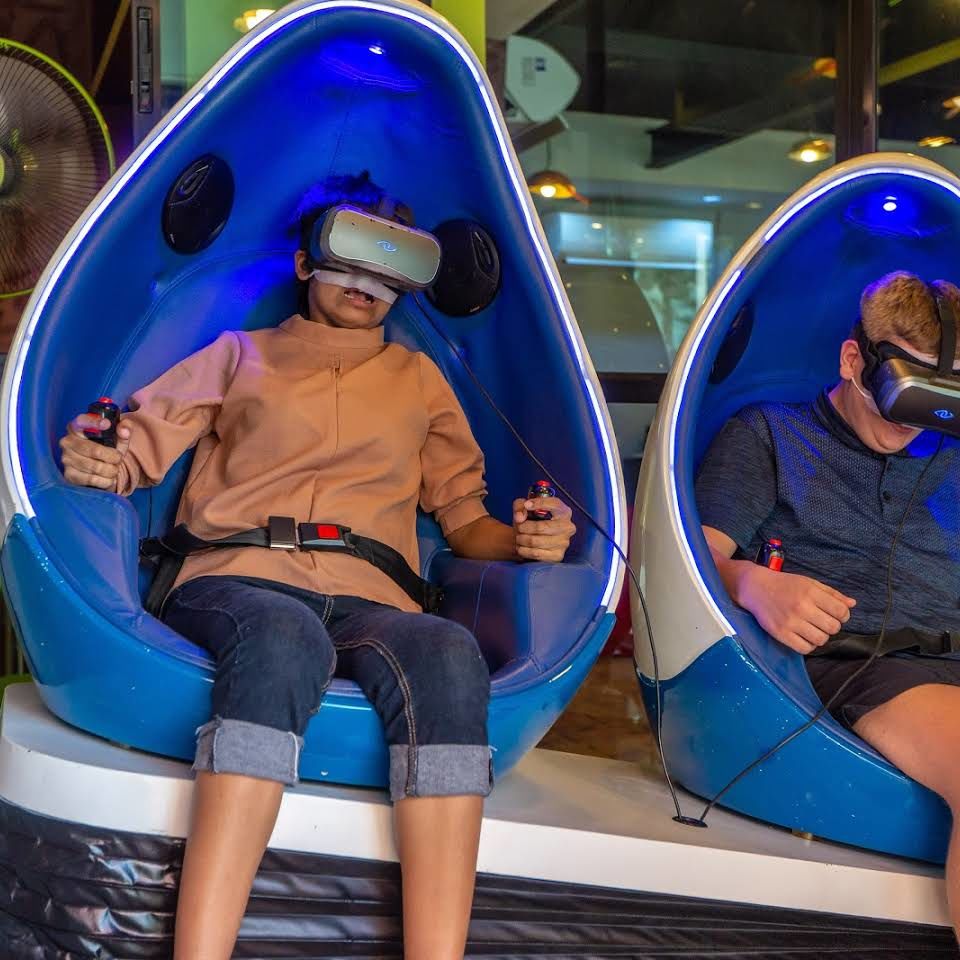 You can also experience 9D virtual reality cinema to please your senses, Drunk box - a dizzy experience for great laughs,funny pics and video studio for memorable videos. 
How to Reach?
Located on the bypass road on the northern outskirts of Phuket town, Baan Teelanka is easy to find, just between the outlet village and siam niramit. Make sure you keep your eyes on the left once you cross the outlet shopping village to spot the red volkswagen beetle parked upside down in front of the house.
Timings: 10:00 am-6:00 pm
Location: 51/11 Moo 5, Amphoe Muang Phuket, Thailand- 83000
Price: Adults – Rs.700 (approx)/ Children- Rs. 400 (approx.)
Contact: +66 844565279
Baan Teelanka is a small yet interesting place for both locals and tourists. In case you know of some place that should definitely be on our bucket list, share your story here.
Check out Tripoto's Youtube Channel for some interesting videos.
Get travel inspiration from us daily! Save and send a message at 9599147110 on Whatsapp to start.