So I jumped with joy when one of my closest friends announced her wedding dates. As the bride's best friends and bridesmaids I and my other friends planned to throw a spinster party. The wedding date was very close and thus we decided to do a trip to some place nearer. We chose Goa, because beaches and parties hot Caucasian guys and the Goan vibes are some of the best things for the bride and bridesmaids to indulge in! :P
The bride wanted a peaceful and relaxed yet happening trip and hence we chose South of Goa as our destination. Besides, we just had 3 days to spend the trip because of time constraints and hence we had decided no. We booked a place called Roundcube Beach Bungalows. The stay was amazing, cottages were really beautiful and cozy. The place is well maintained. The only two cons were that we found it to be little expensive and the staff was not that friendly.
We reached Palolem at 6 in the morning by bus(sleeper) from Mysore, which was a 14 hour drive. Our check-in time was 12 pm, so we were given a room to freshen up until then. We had breakfast at Roundcube's restaurant and relaxed on the beach chairs. We then took a stroll along the palolem street and did a bit of shopping. We then had lunch and sipped on some beef at the roundcube restaurant and took a short nap. Evening we took a walk along the beach enjoying the mesmerising view of the sea and the sunset. Beaches always make me go high! I must also tell you about the bondas you get near the car parking of the beach , there are about 4 to 5 stalls that prepare fresh and hot bondas, vada pavs, chilli bajjis, Mangalore buns, yummy tea and other munches! Whenever I go to Palolem I make sure that I don't miss this place. After eating our hearts out we got dressed up and headed towards the silent Noise Party! That's the headphones party which starts at 10 pm and is at the beginning of Palolem, you could just ask some local guys and they will guide you to this place. It's an amazing and crazy party place that's open up to 4 and is open only on Saturdays. Make sure you experience this at least once! Apart from this palolem does have another club called Leopard Valley, that's s little far from the Palolem Beach and is open only on Fridays. Unlike the North part of Goa, You wouldn't find many party places here.
So Thankfully none of us had a hangover the next day !
I love the sun sets and sun rises , and thus I woke up at 6.45 am in the morning and took a walk till the end of the beach. After breakfast, We hired two wheelers and left to Agonda Beach, one of my most favourite beaches! Each vehicle costed us Rs.300 for a day. Agonda is a serene, calm and one of the cleanest beaches in Goa which is mostly visited by the foreign crowd. The beach has a unique touch to it! We carried some beer bottles from a retail shop. We sat at the end of the beach and enjoyed the view of the beach and the sound of the waves. We then had lunch at one of the restaurants by the beach. We tried the Goan special fish Vindaloo , King fish fry and prawns that was amazingly delicious and waited for the sunset. Trust me, the sunset at this place takes one to a different level! It's so blissful that I fo not have enough words to describe it but one has to experience this by himself or herself.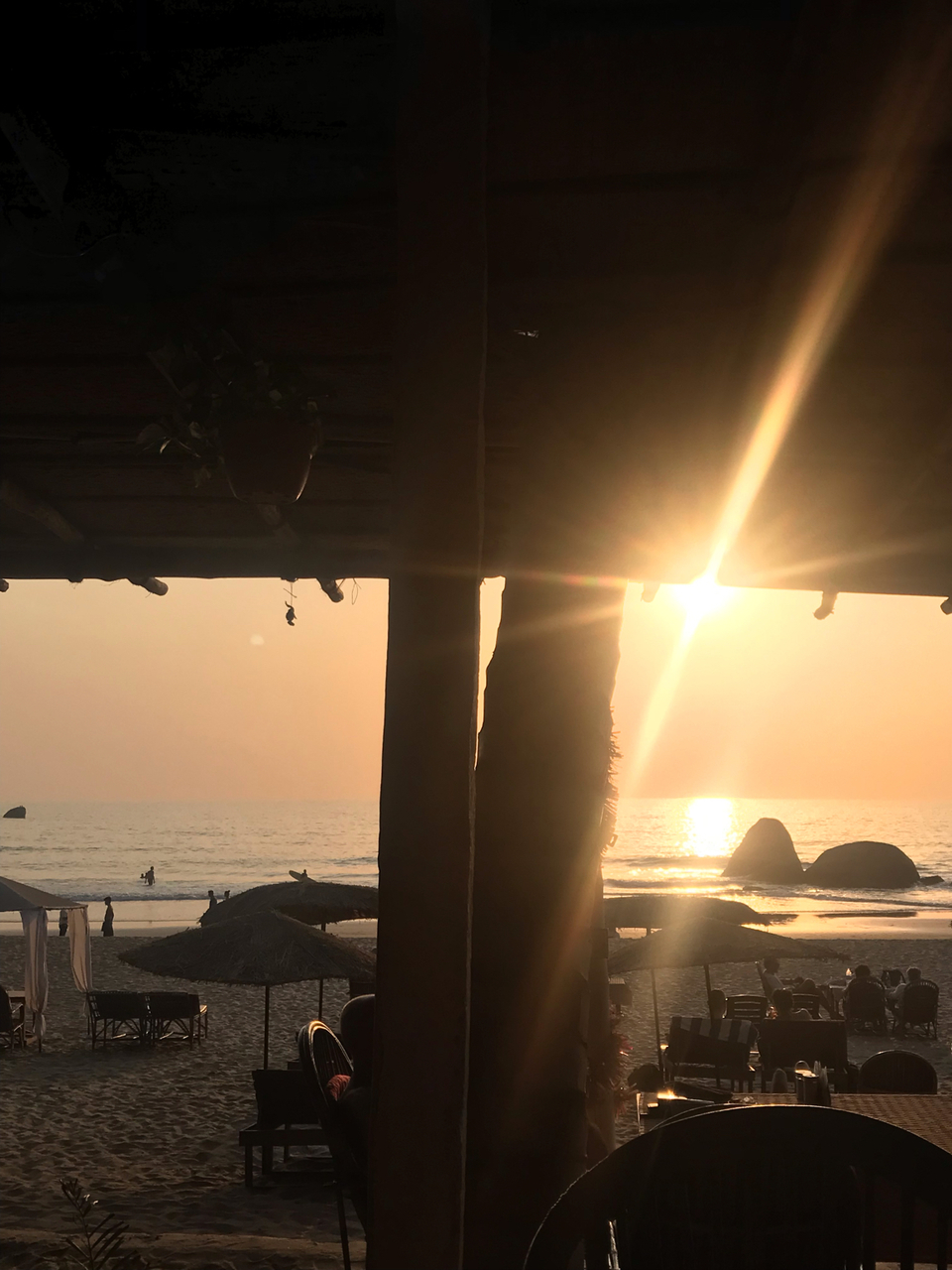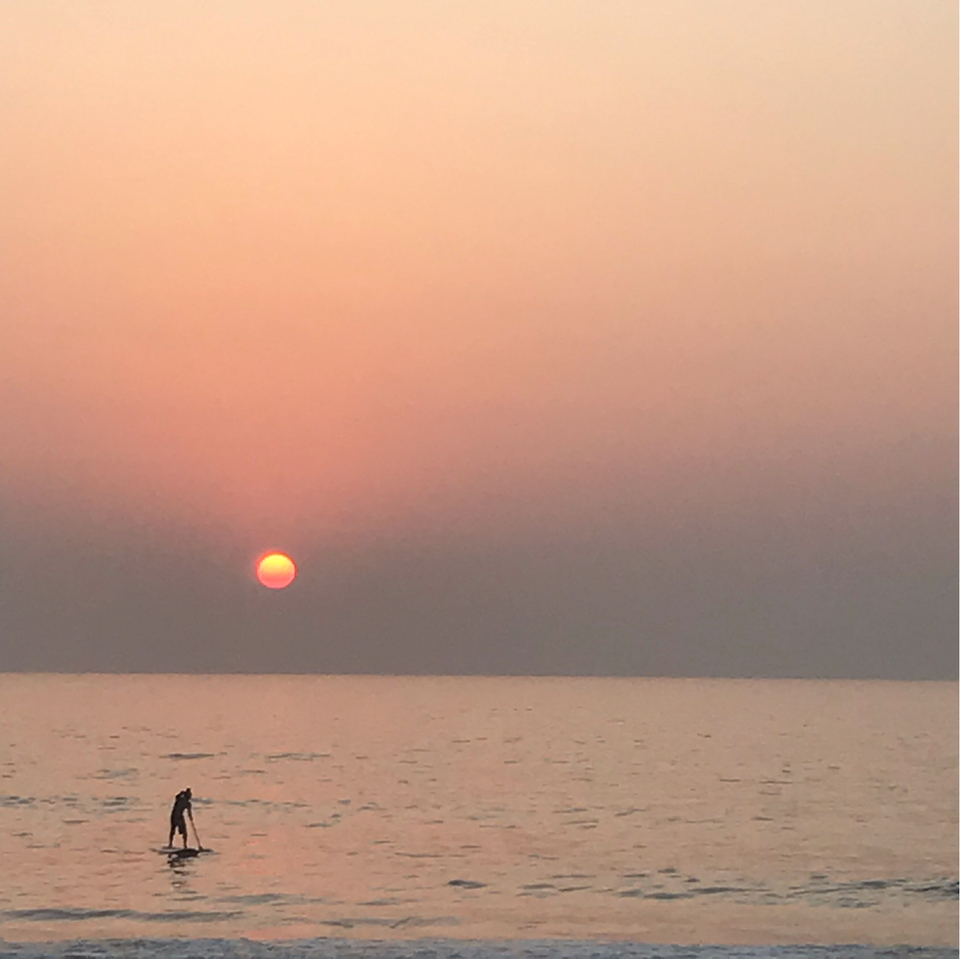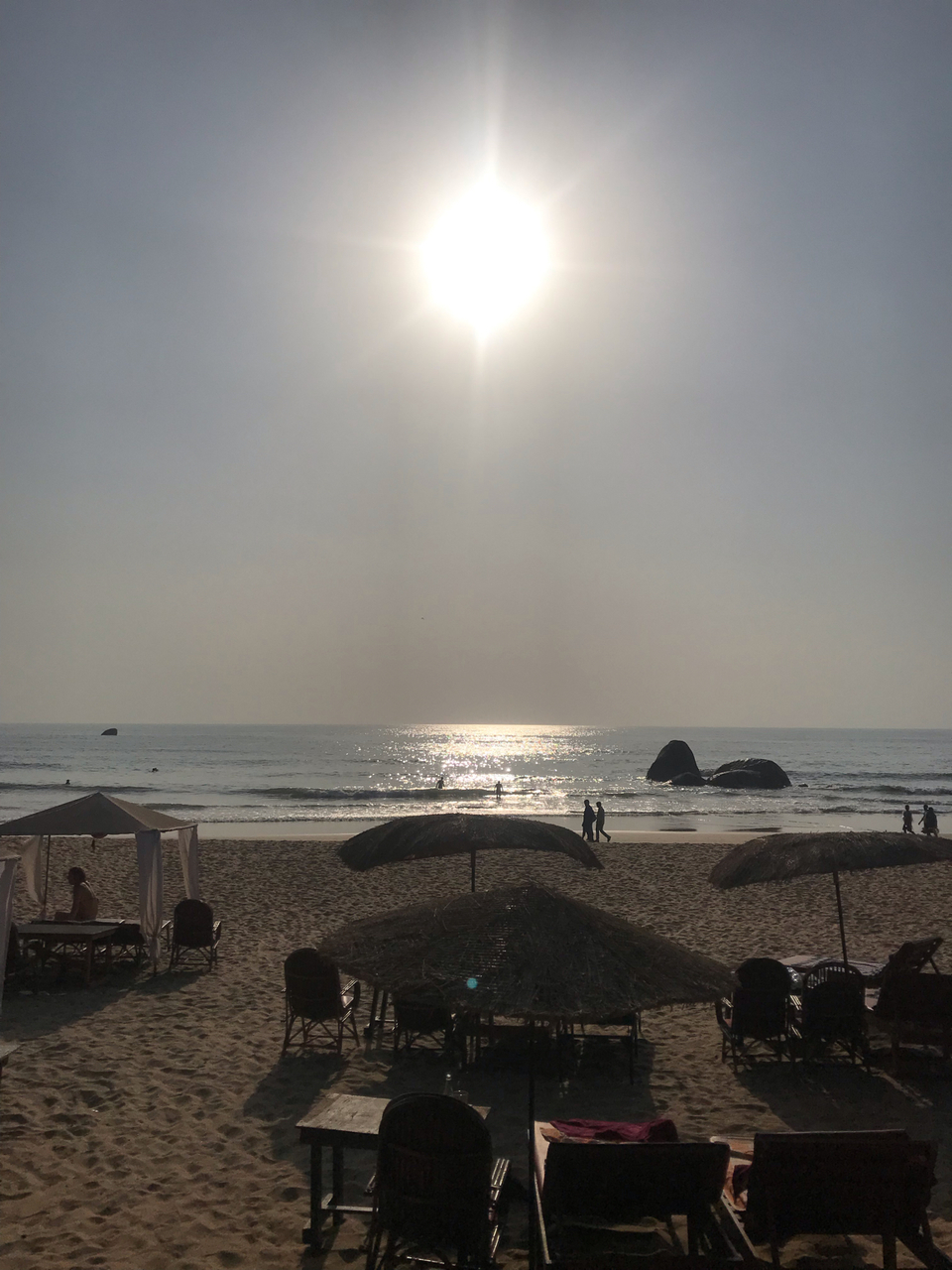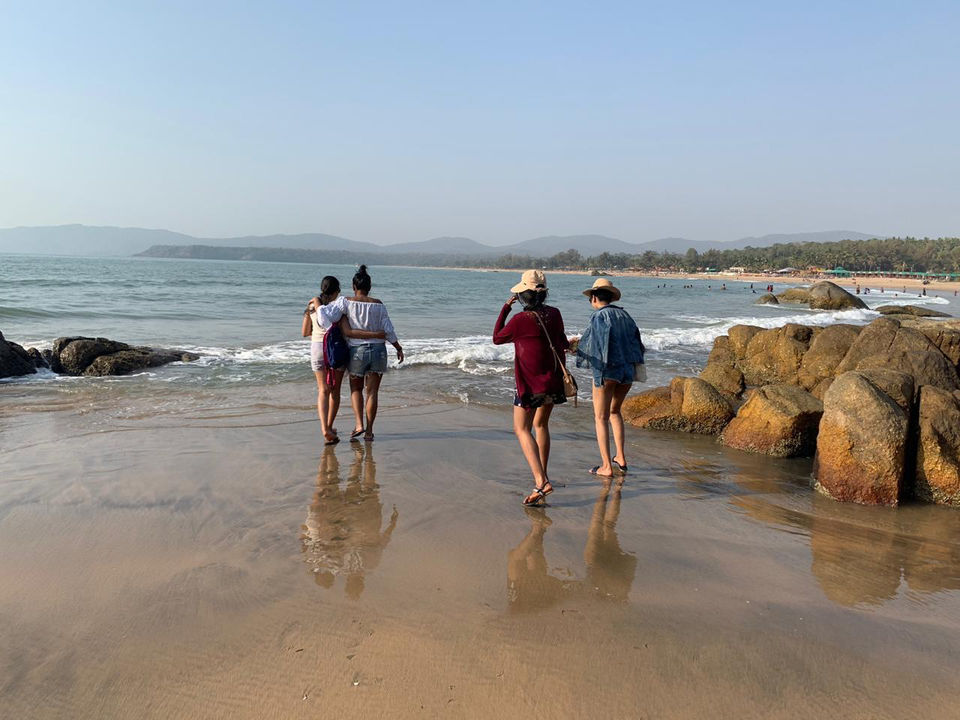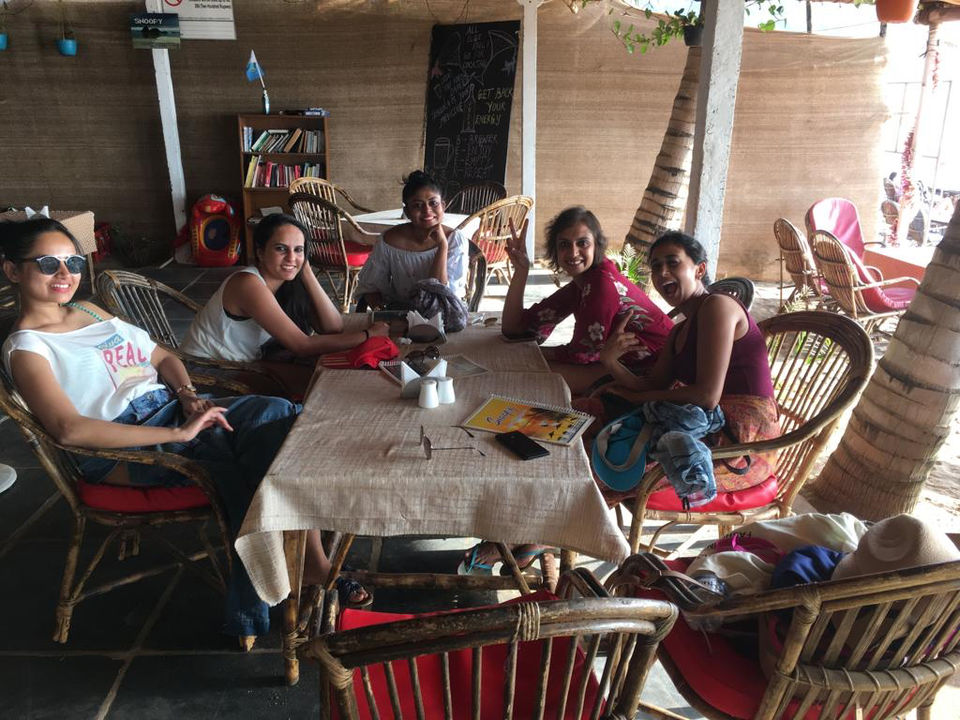 Another important thing to be noted is that you carry enough cash on hand. There are about 5 to 6 ATMs at the city but they might not work all the time. There is one ATM at Agonda, but I suggest you not to use that because a lot of people complain about their cards getting stuck in this machine.
So after the sunset We reached Palolem at around 7 . We again got dressed up for the bachelorette party. We finished the cake cutting and crowing the bride and went to this Restaurant . We bought hooka there, but it wasn't that great! Apart from that we tried pizza, momos, Pasta, chilli Prawns and noodles. The food was not that great.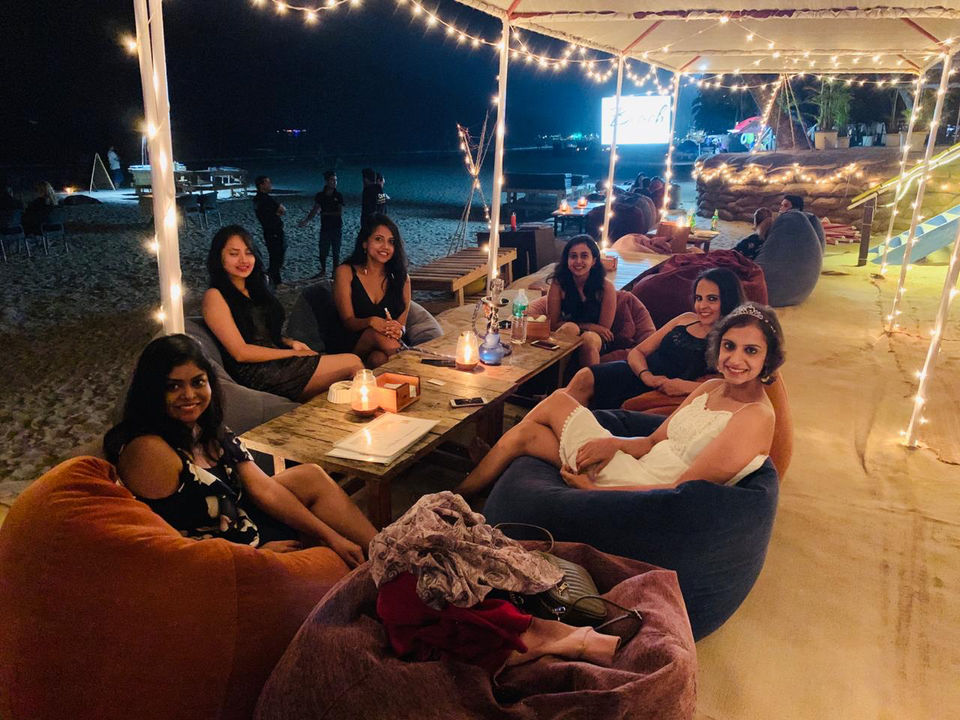 So on the third day morning we took a walk and decided to swim in the beach. We enjoyed the swim for about an hour, had some fun talks ;) and then checked out at 11.30 am. We then did some shopping and had lunch at a restaurant called cheeky chilly. The restaurant offers some amazing delicacies! You must try the fish vindaloo and chicken curry here! We then left back to mysore at 5 pm.
Overall, this trip was short but sweet! We couldn't do a lot of things as we had very short time, but we had loads of fun with whatever we did! This time of the year is apt to visit Goa, it was quite sunny during the day but nights were surprisingly very cold! Would love to visit Goa time and again!