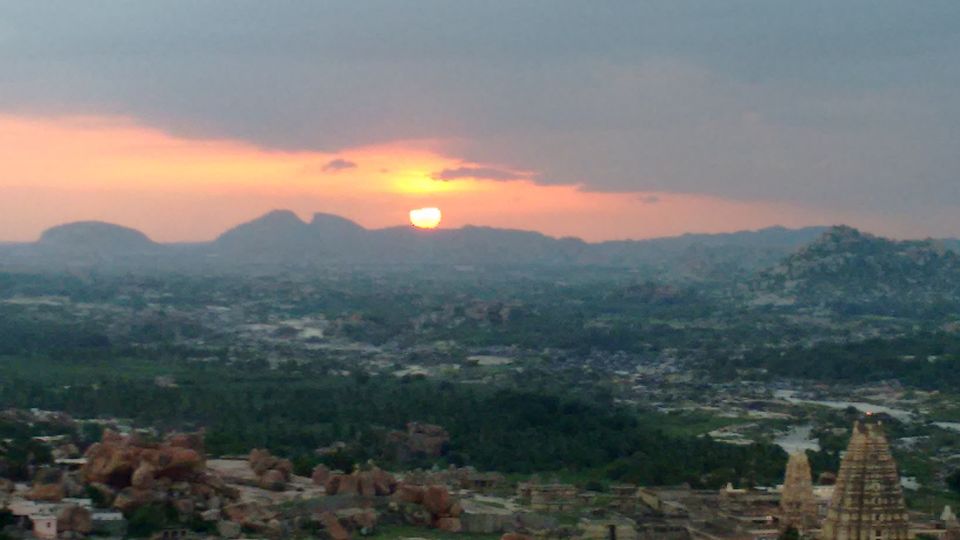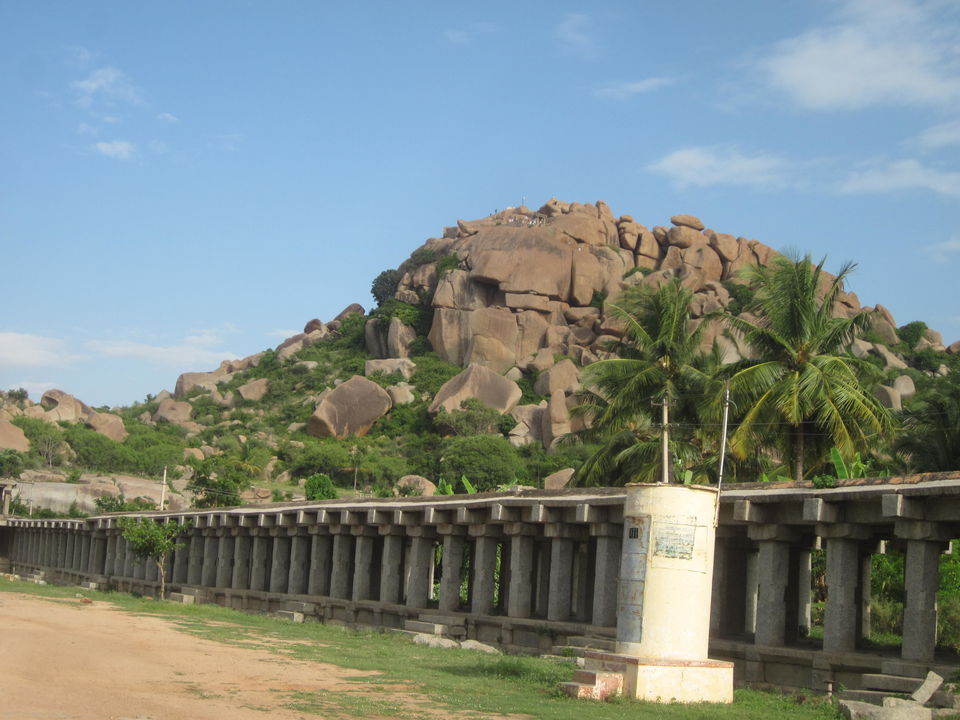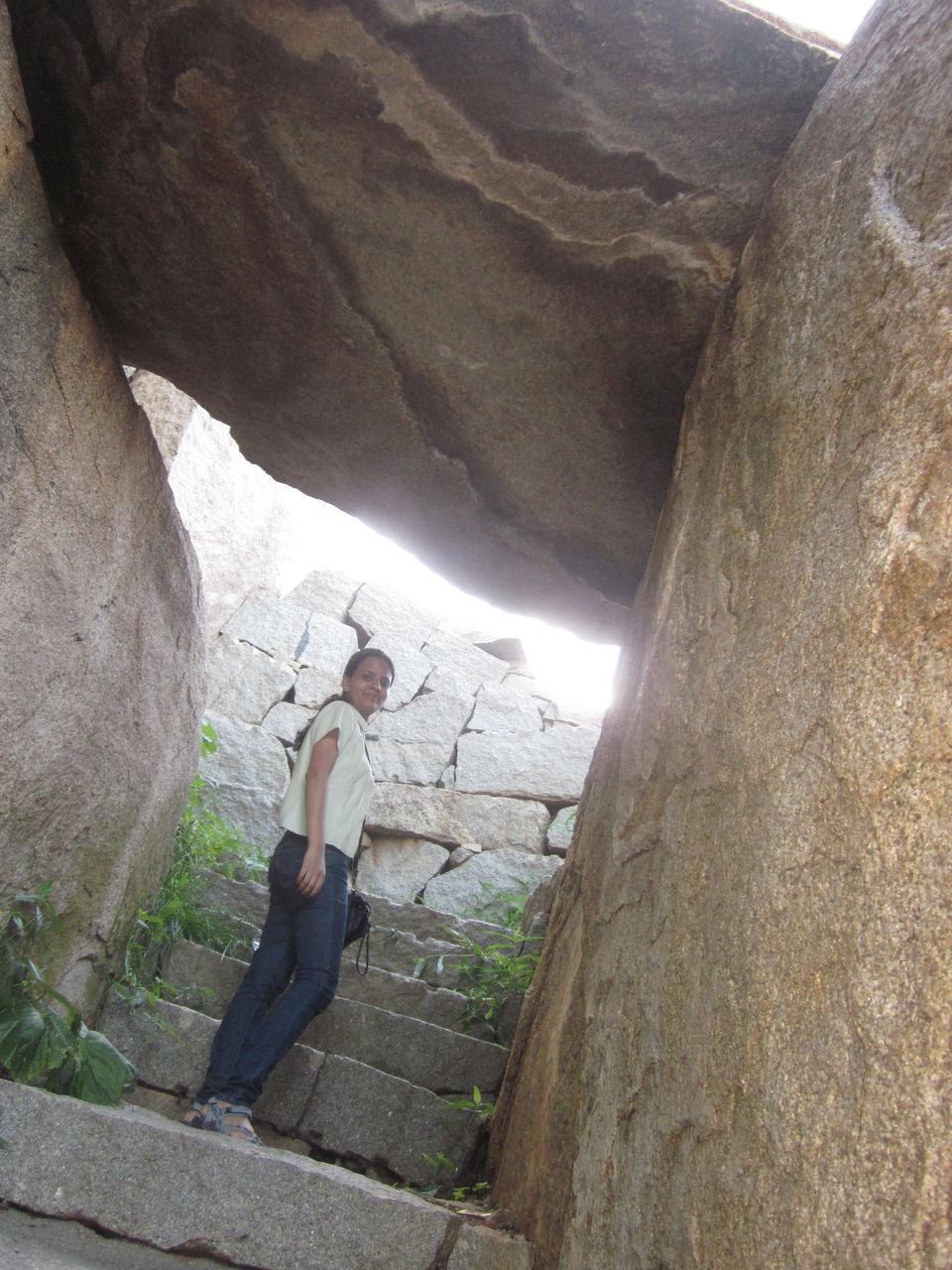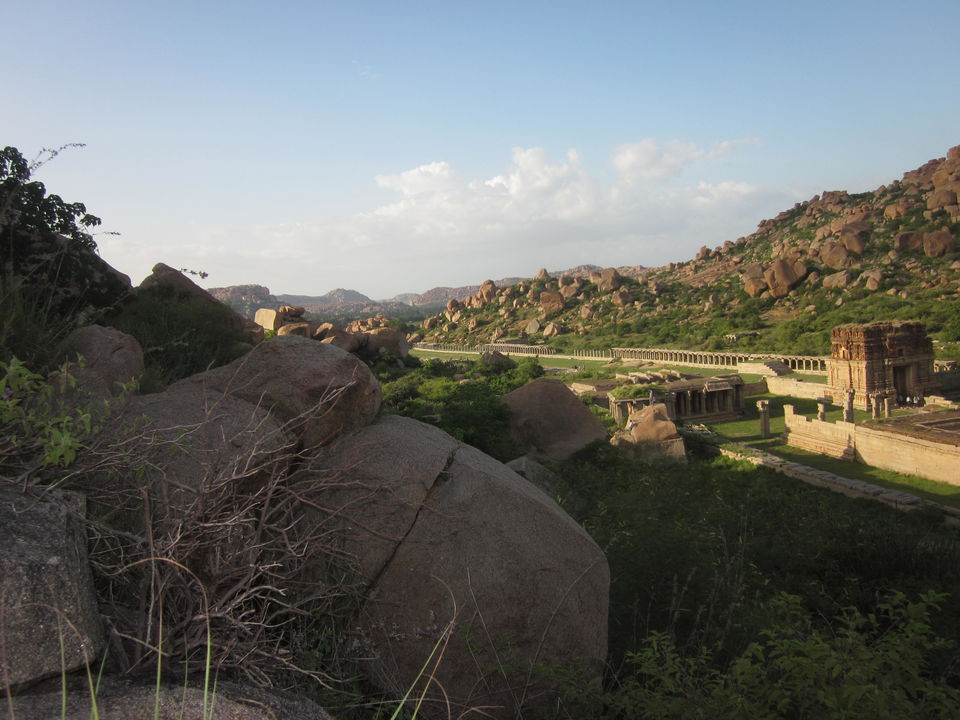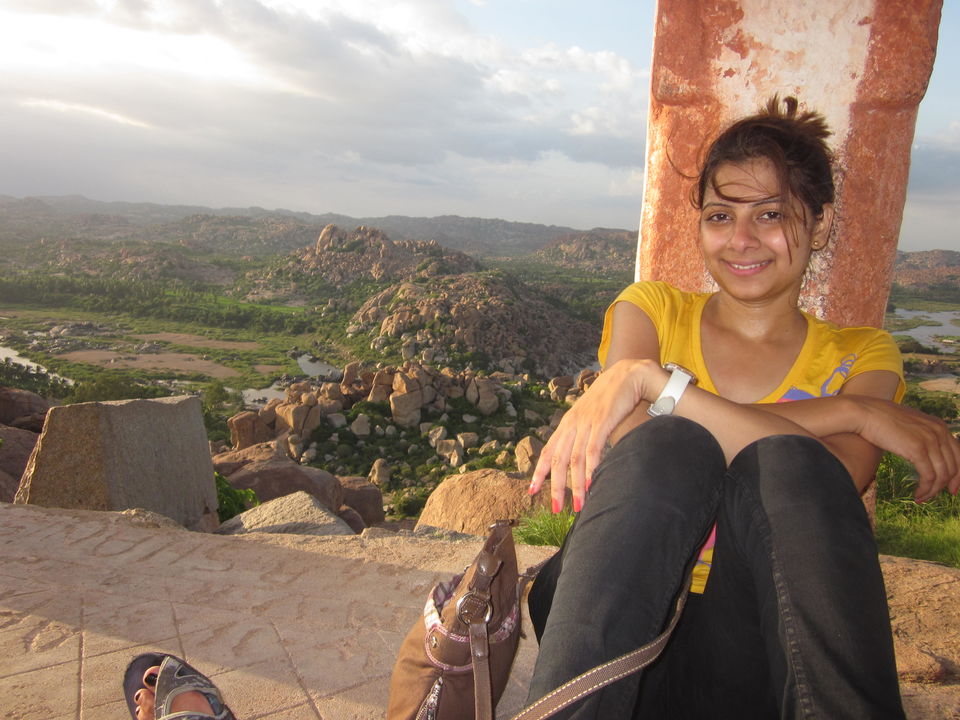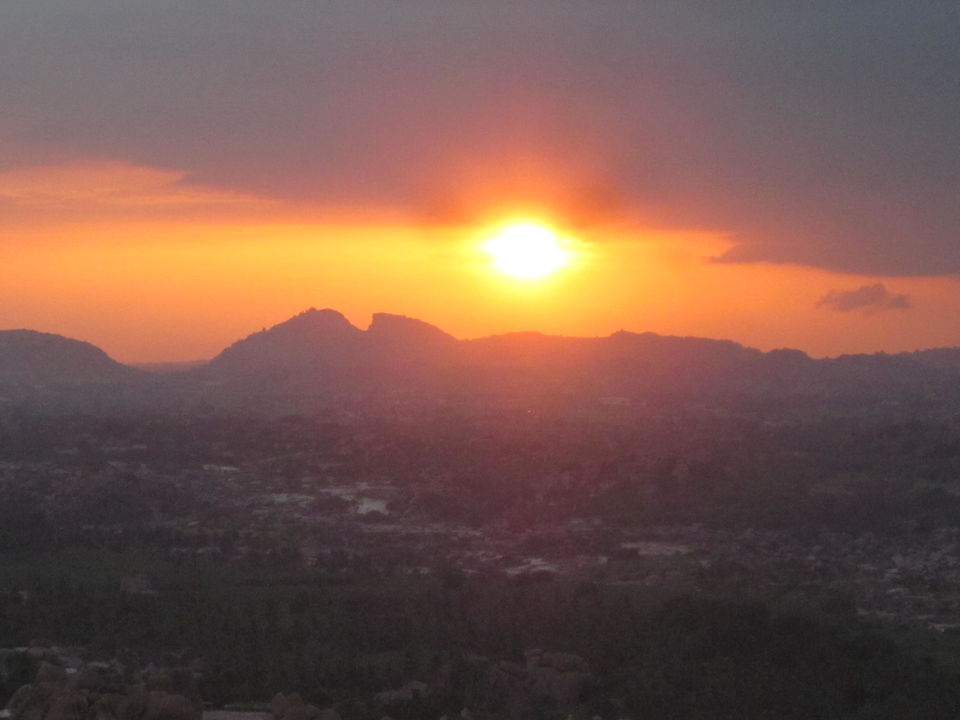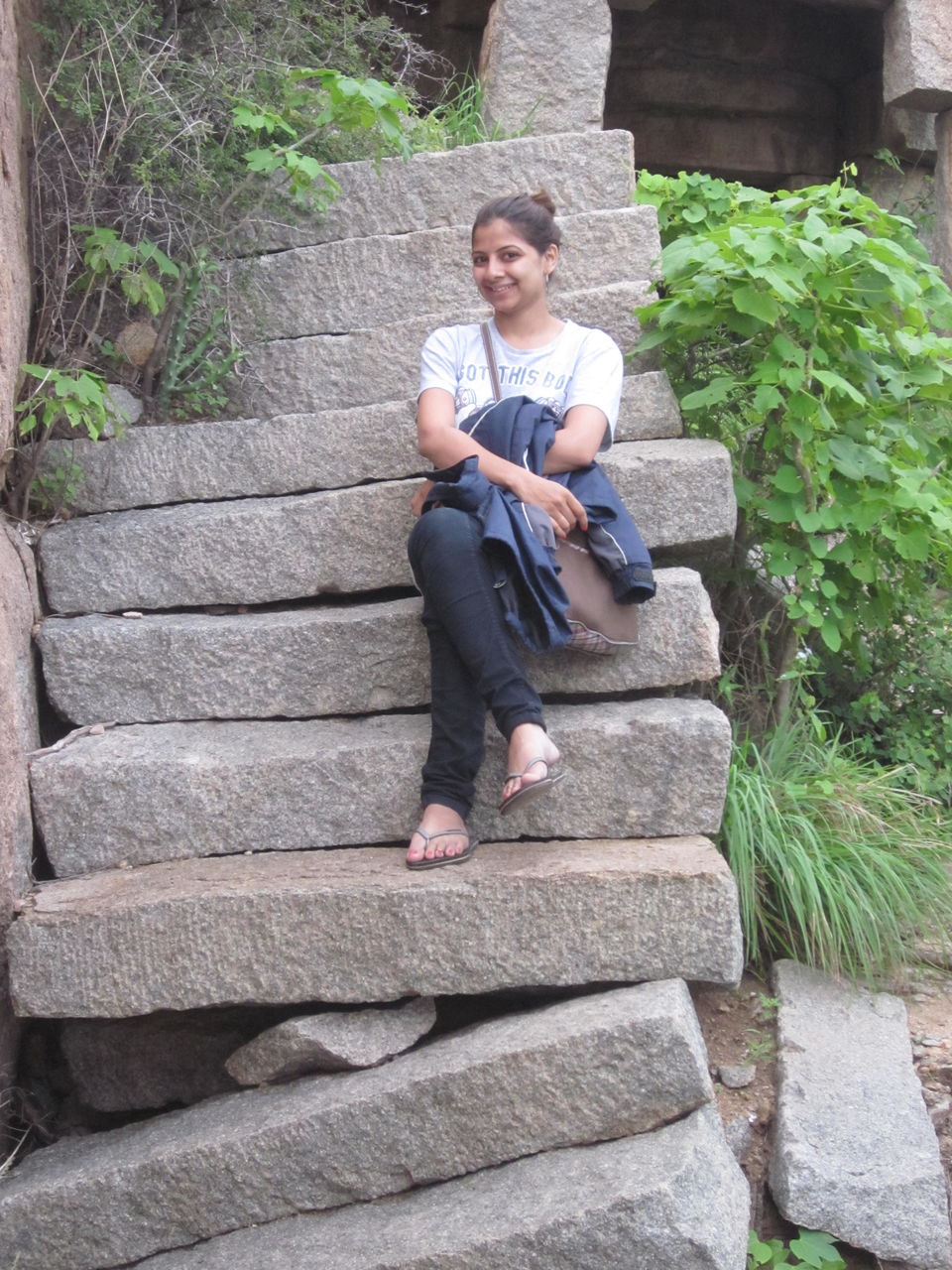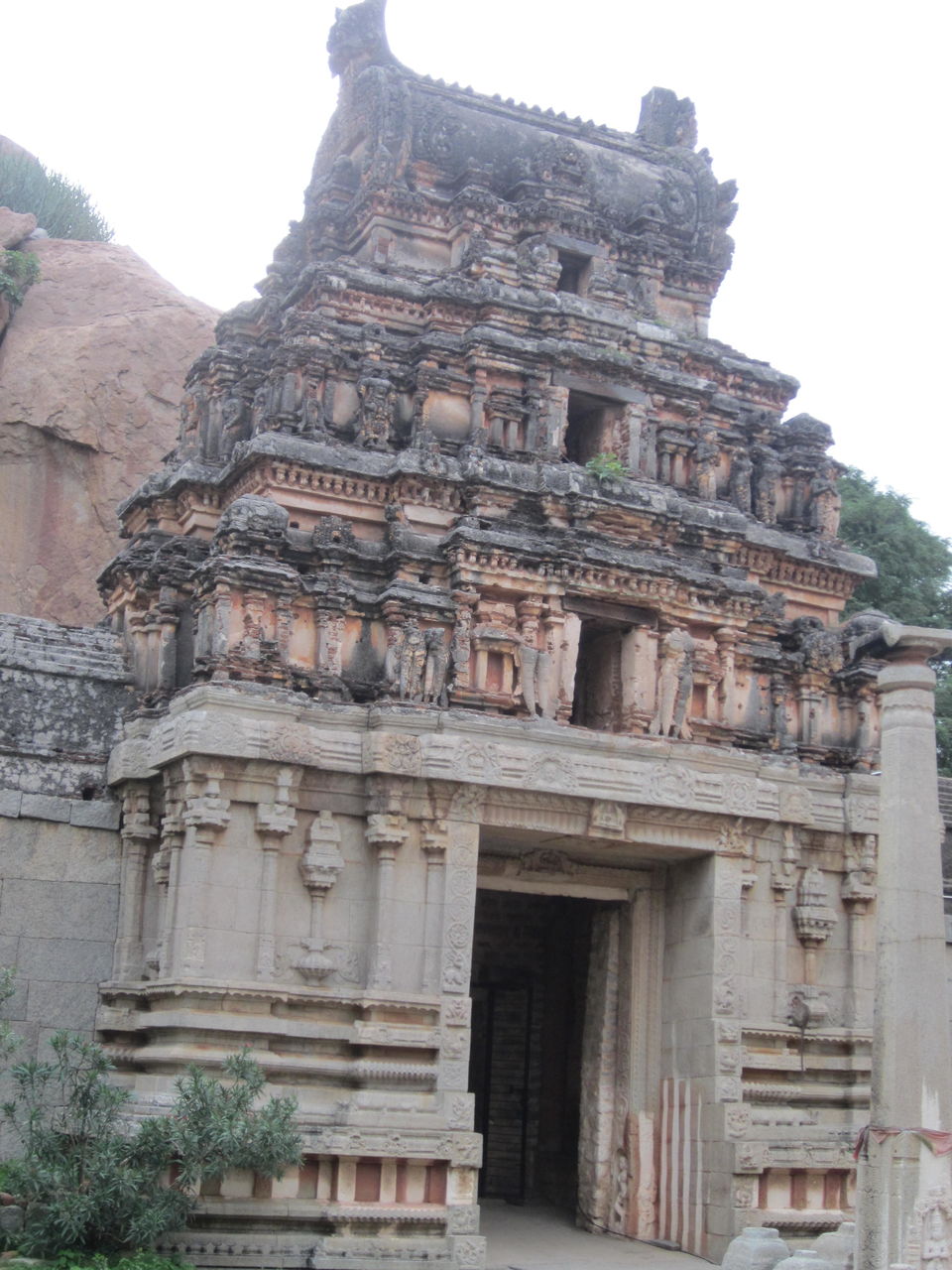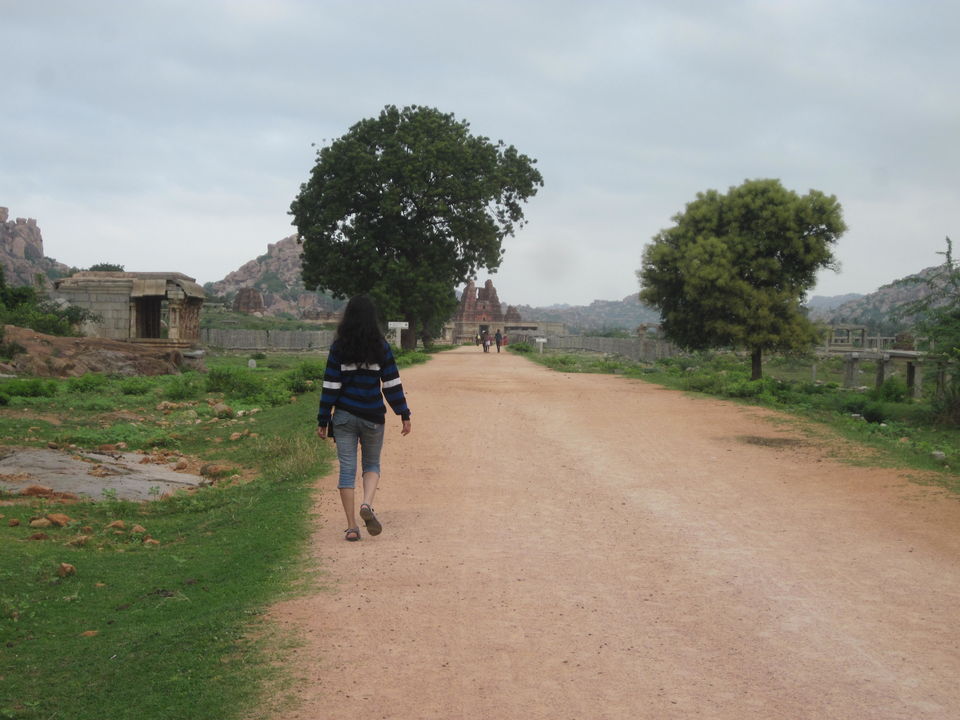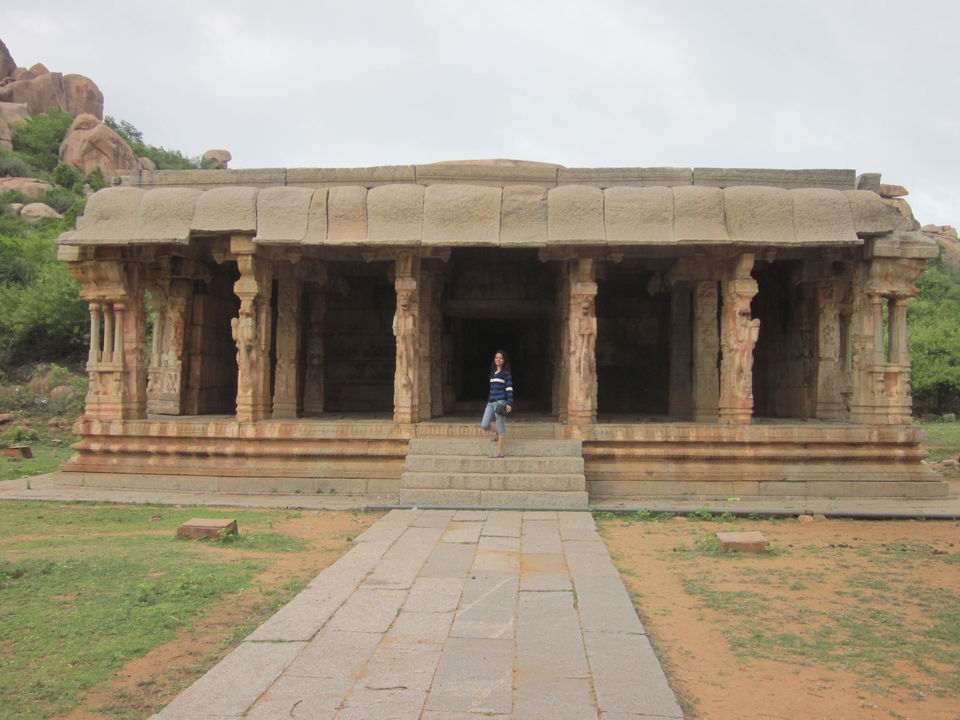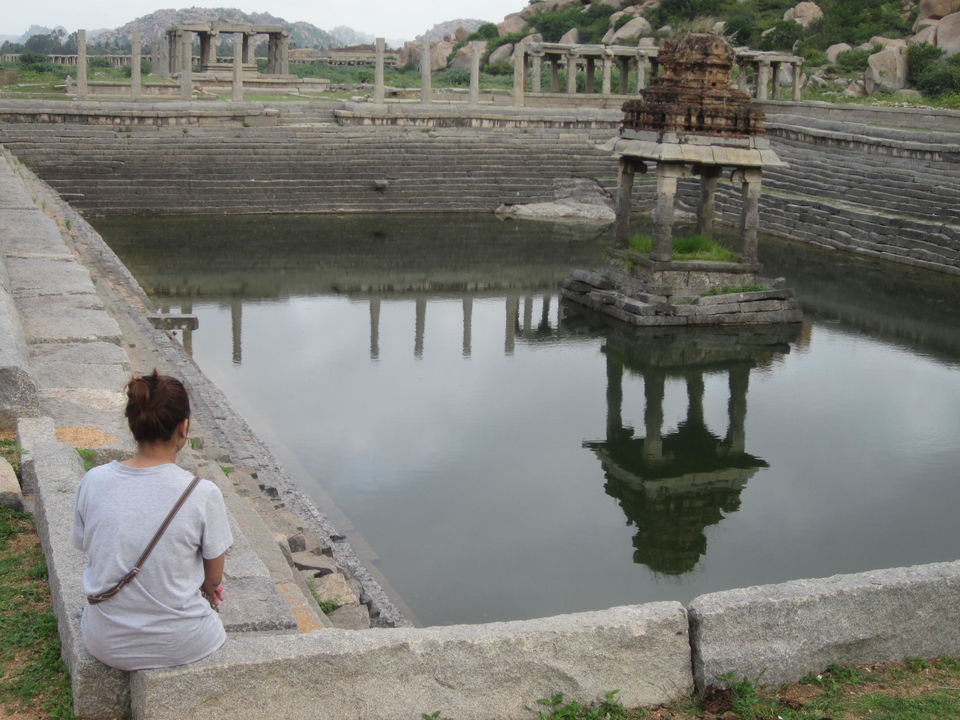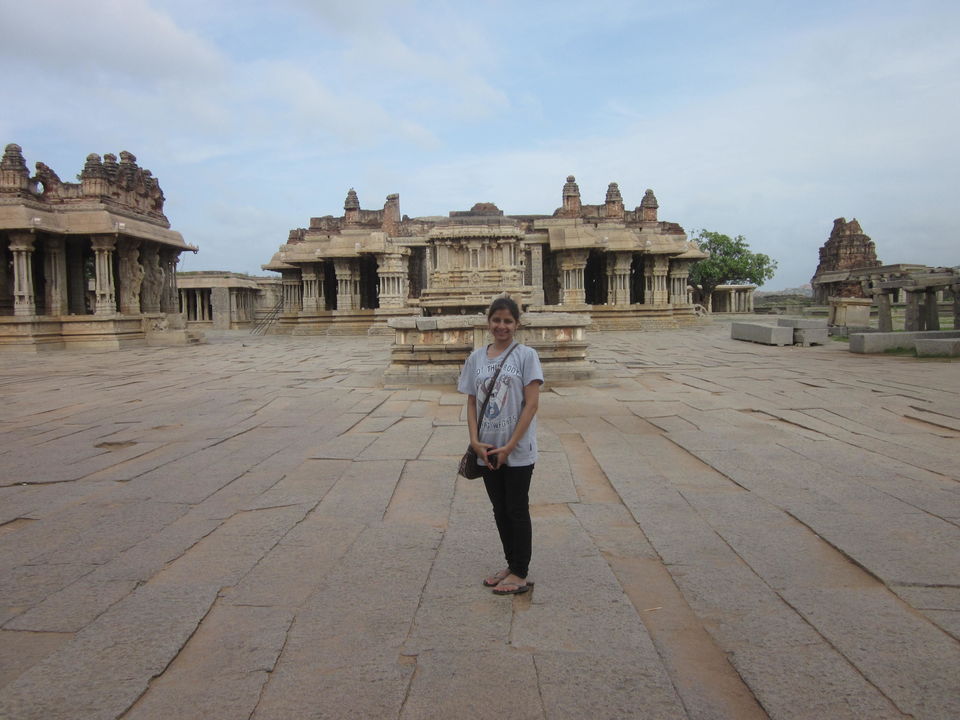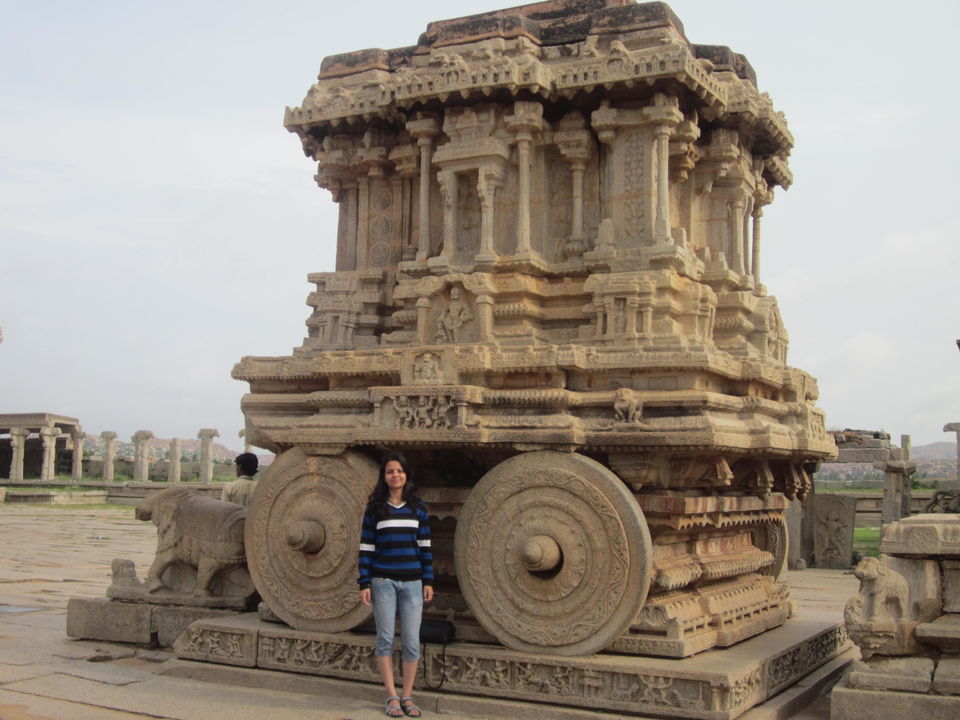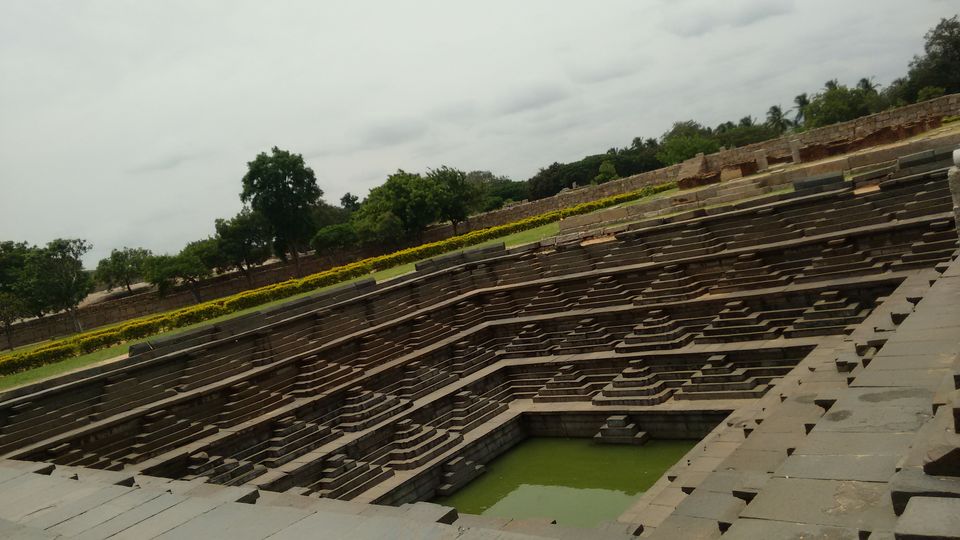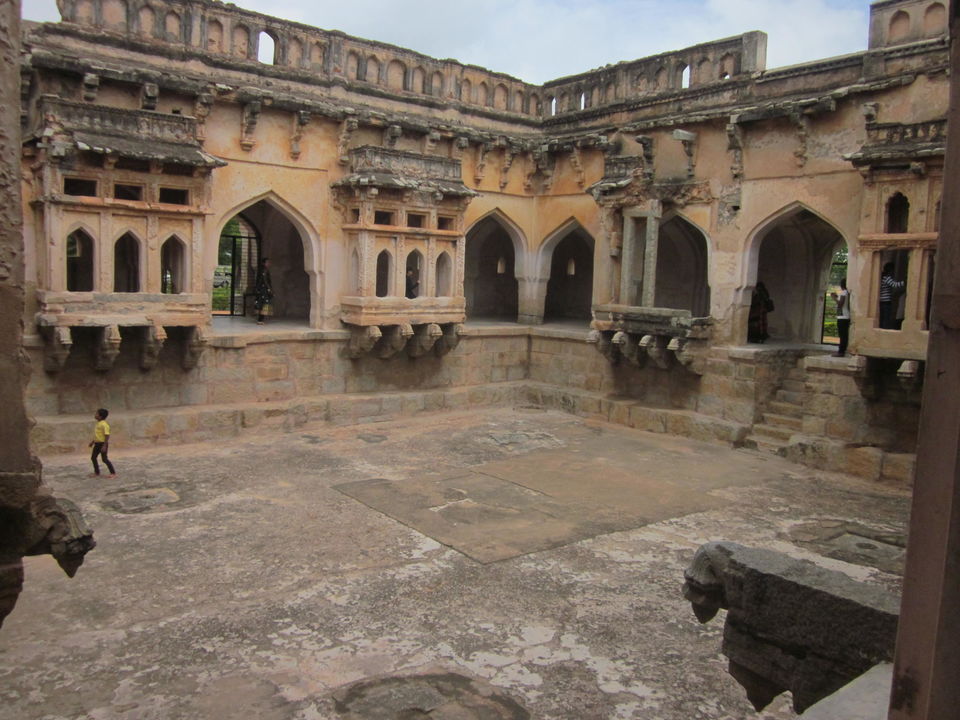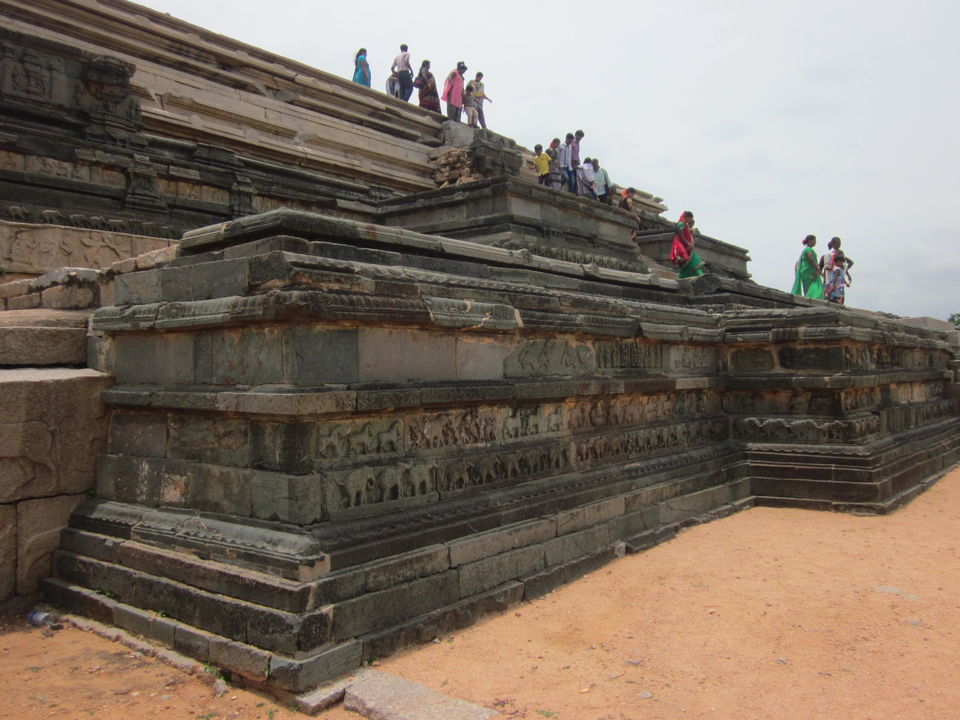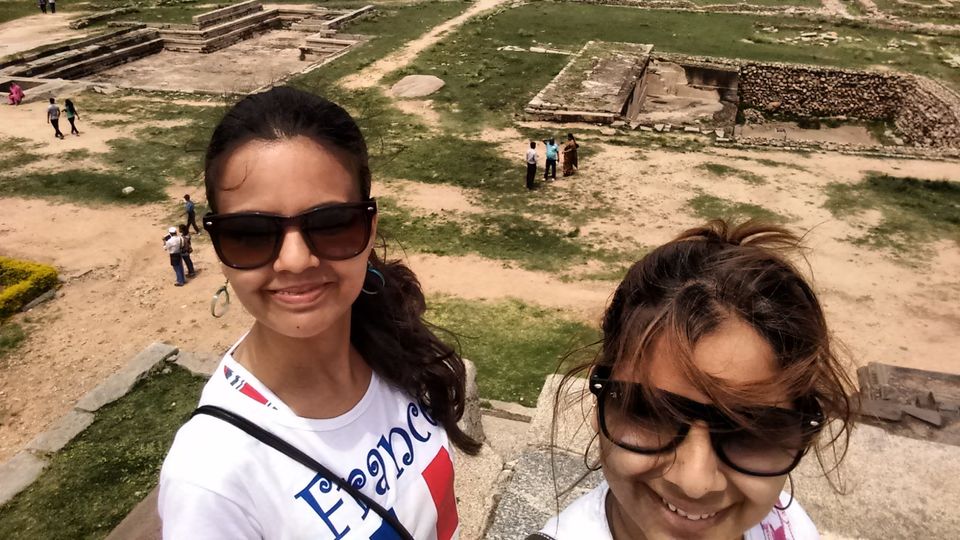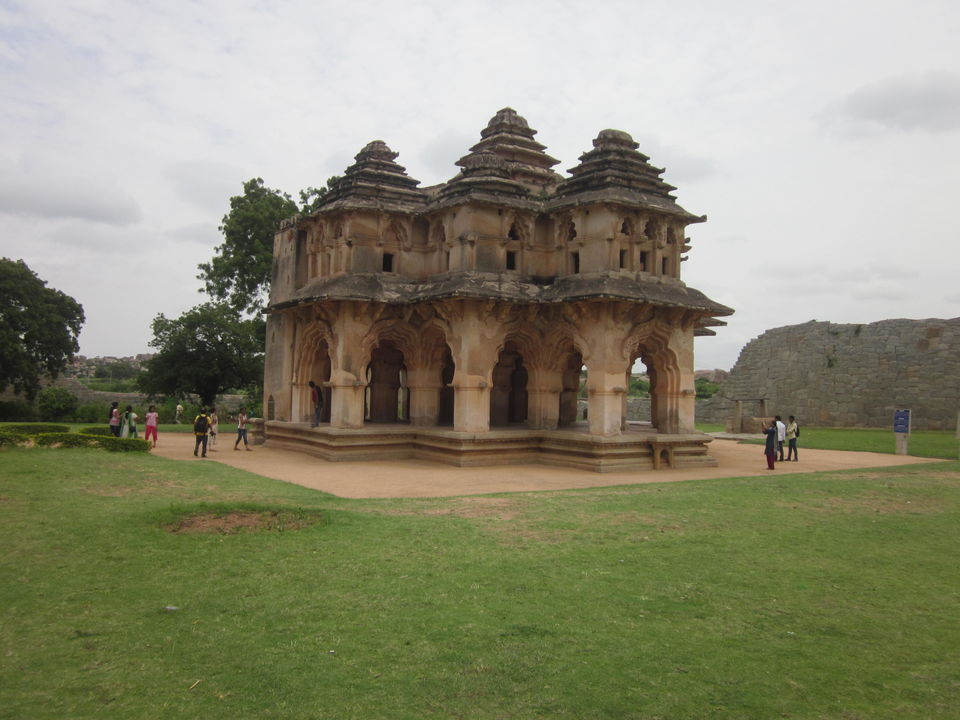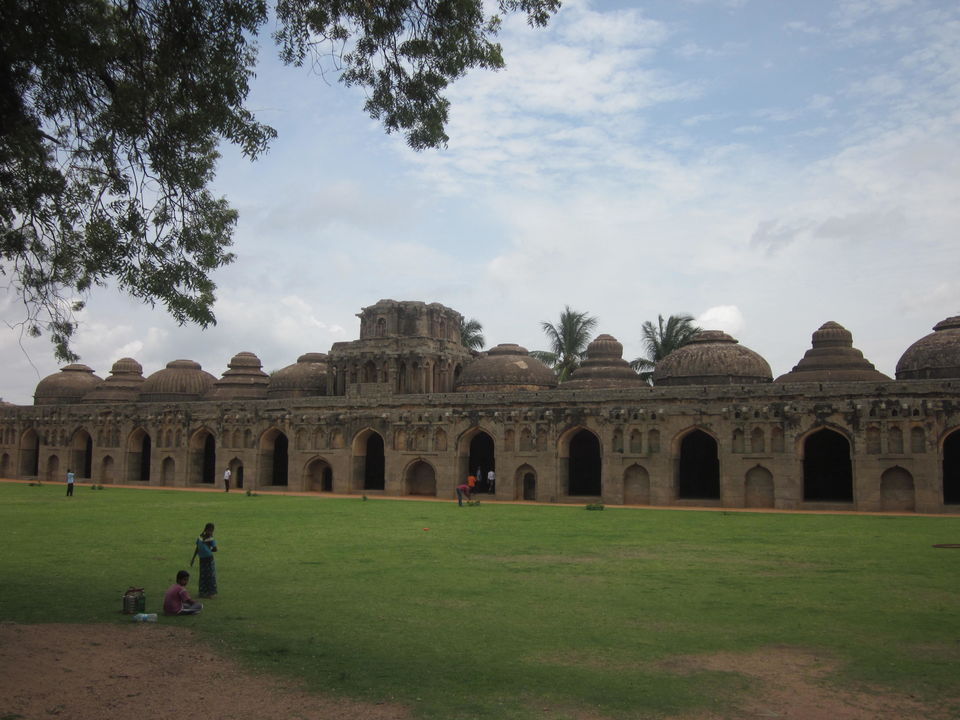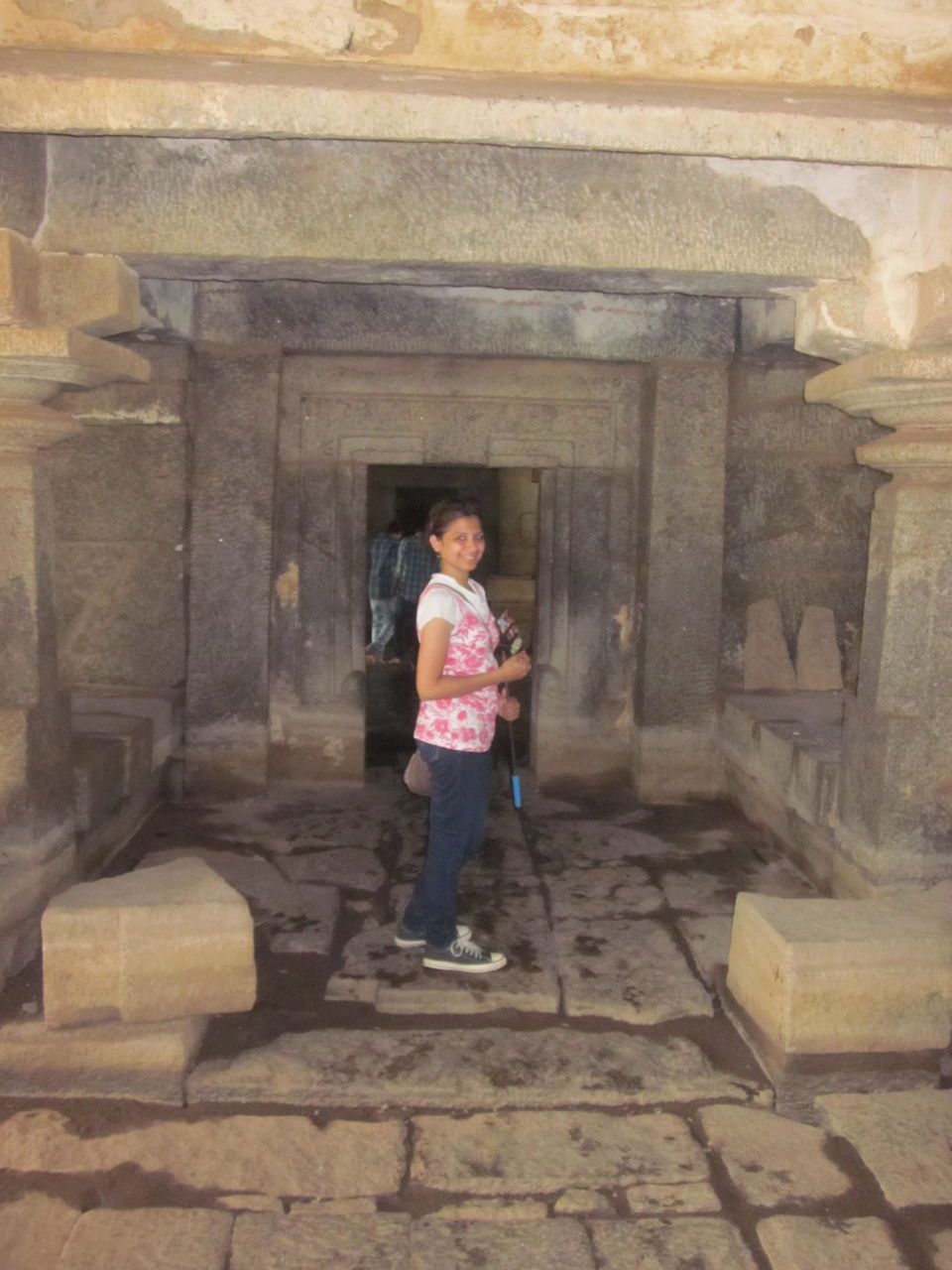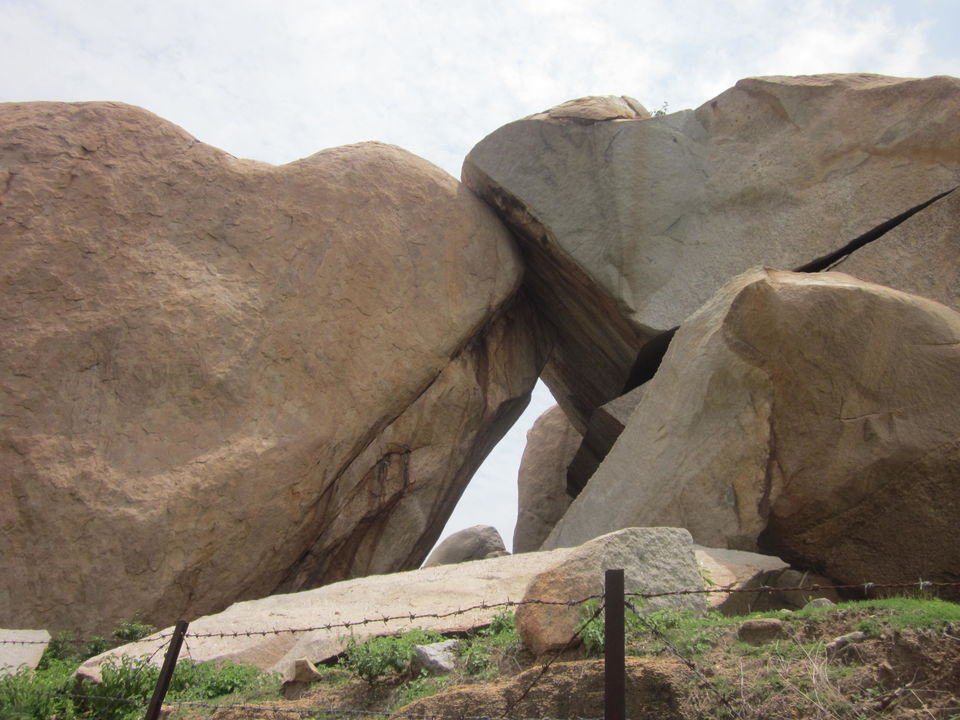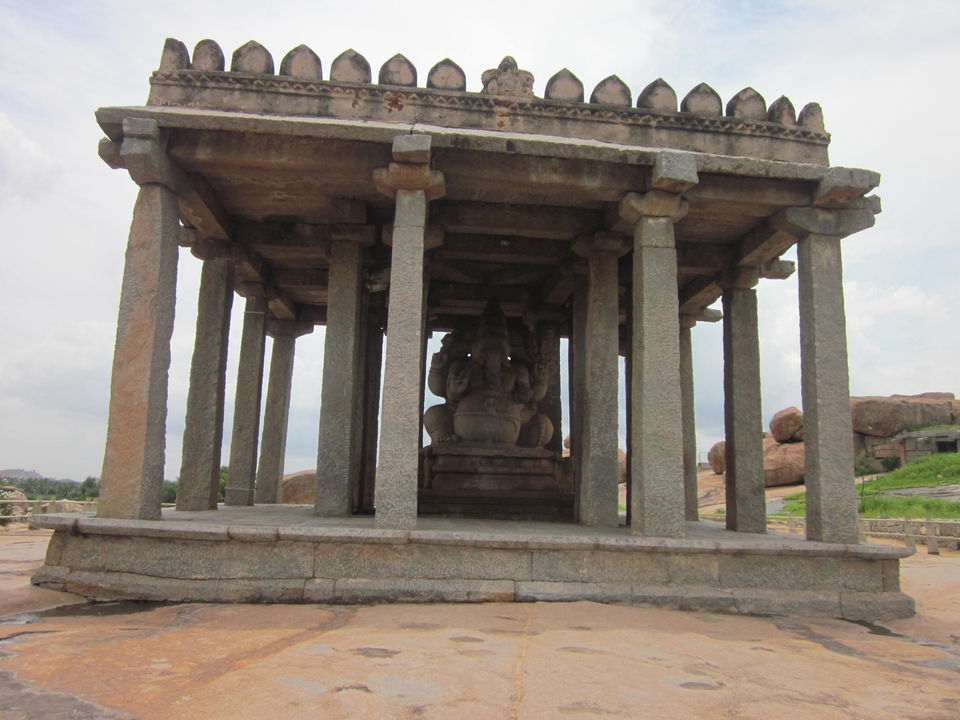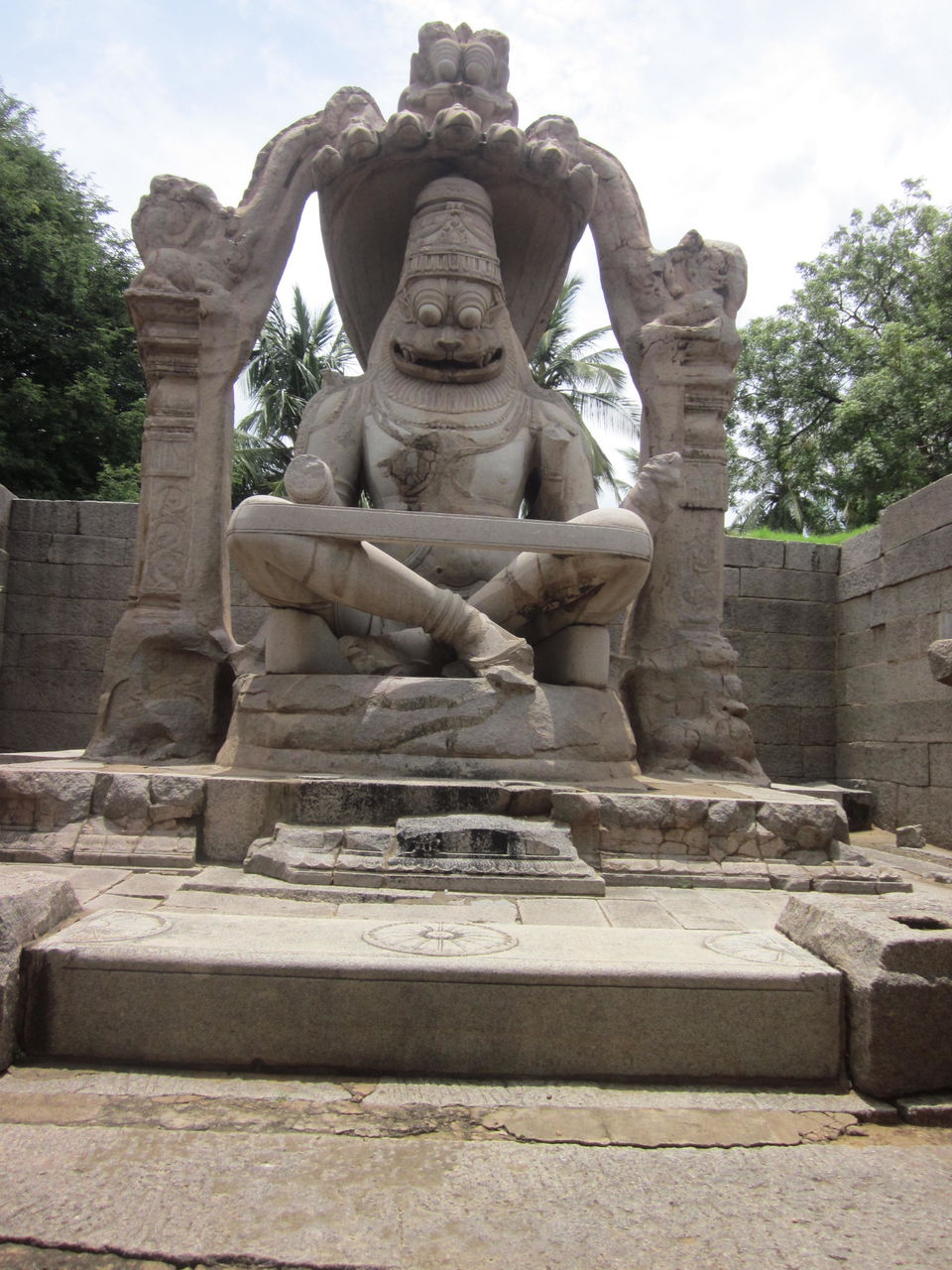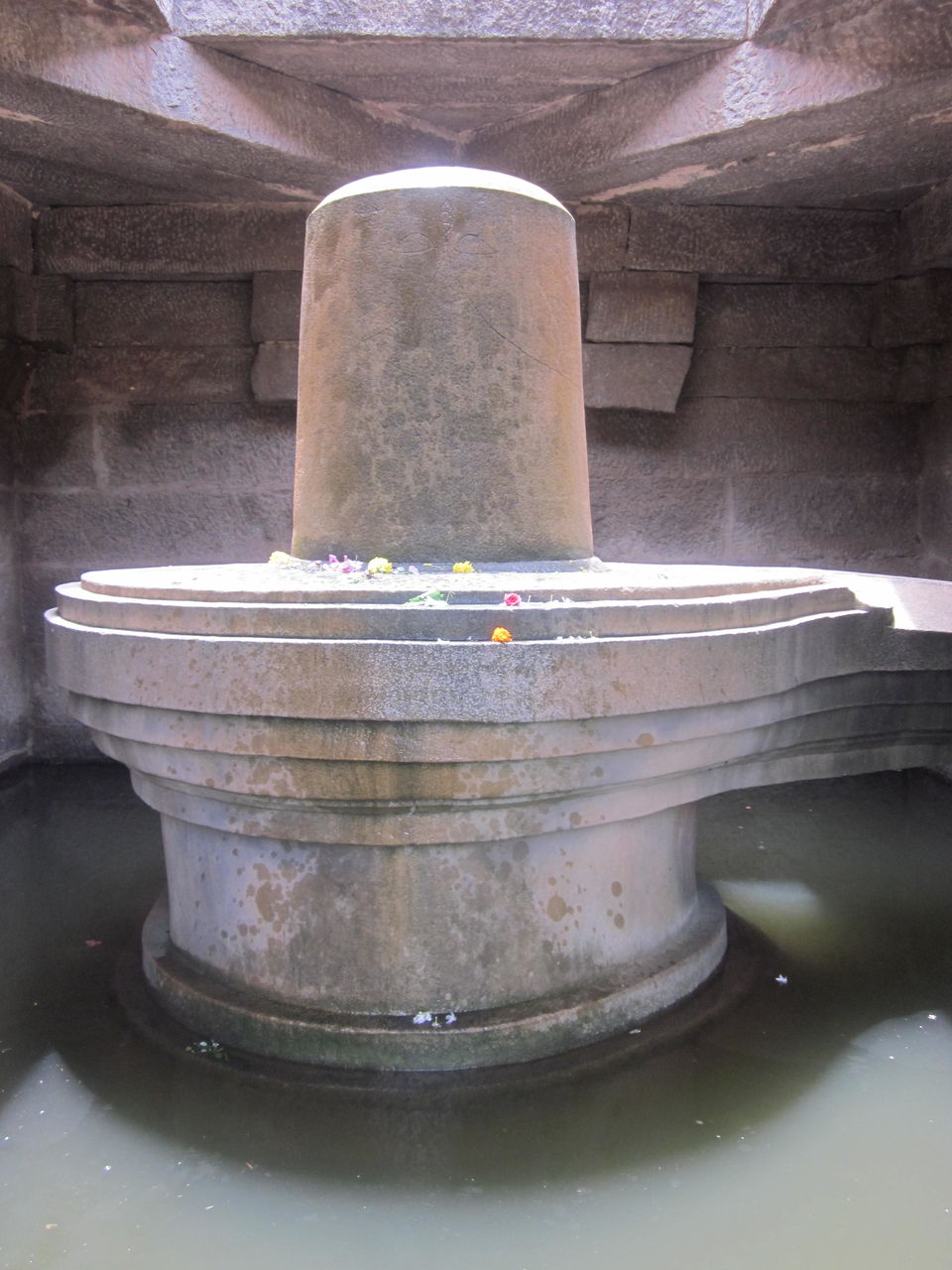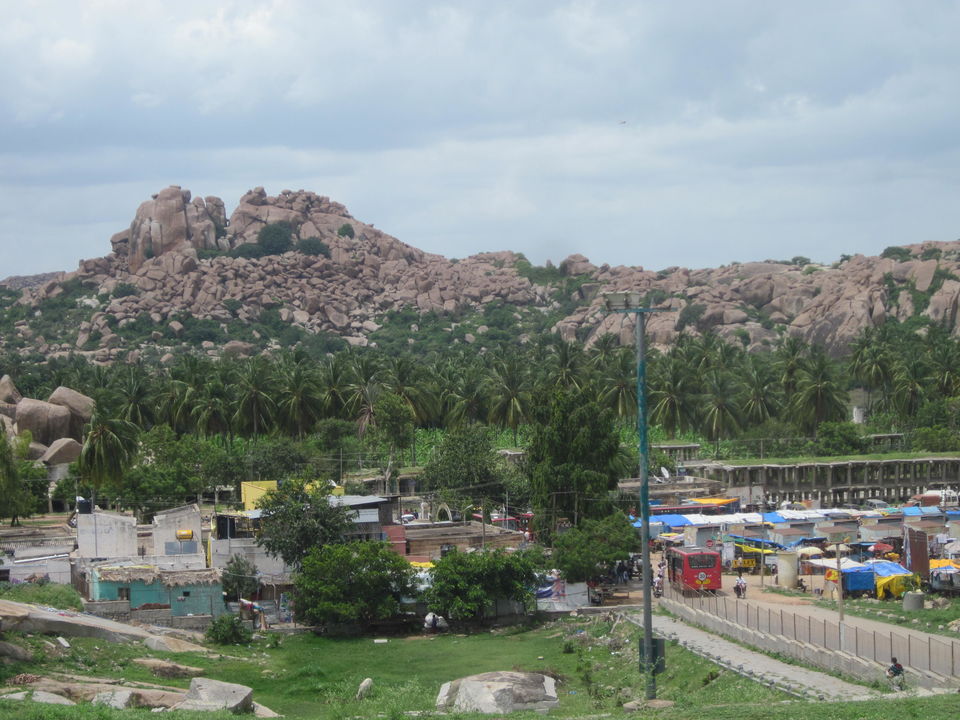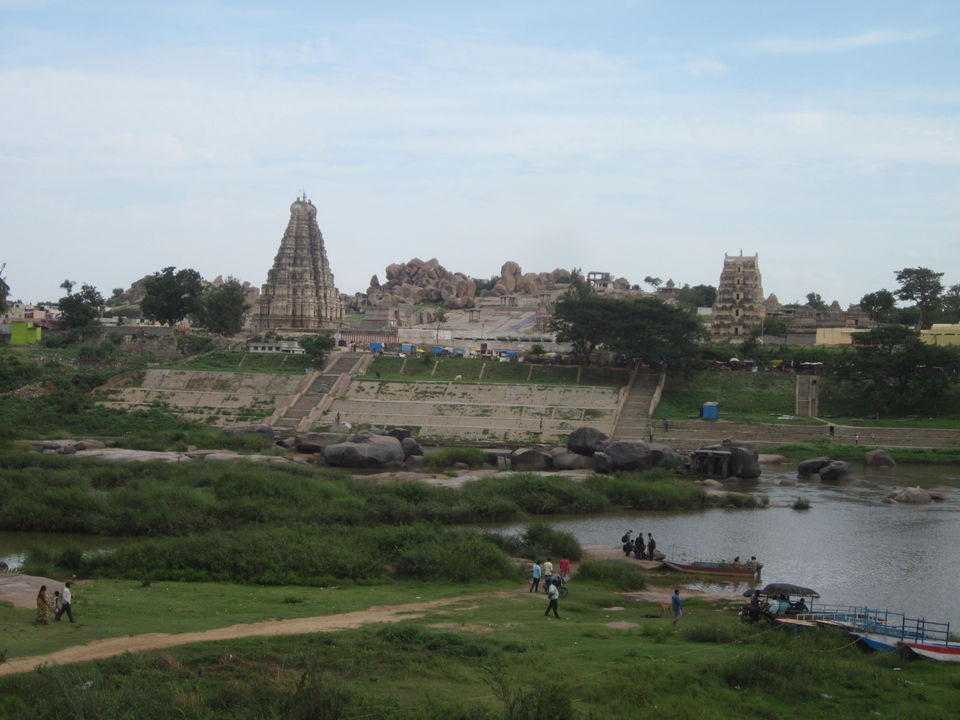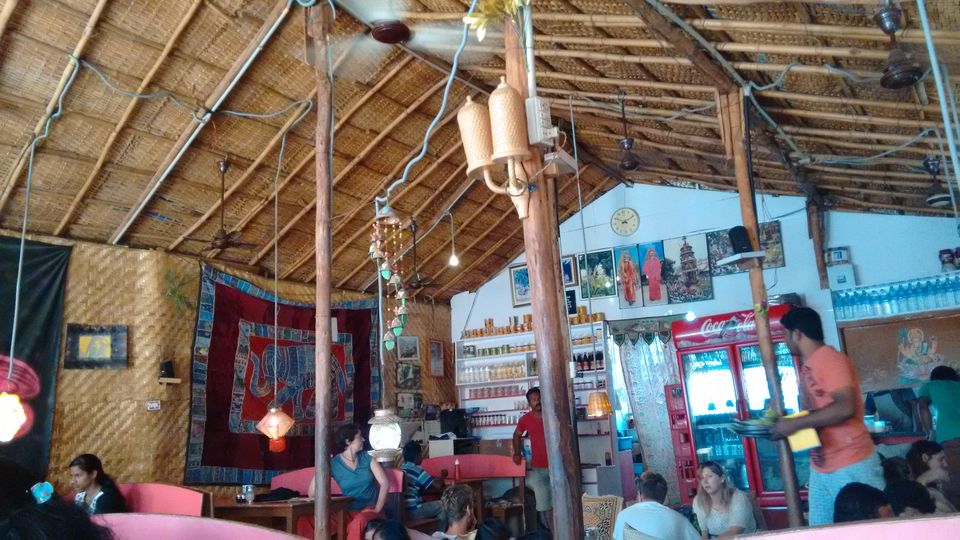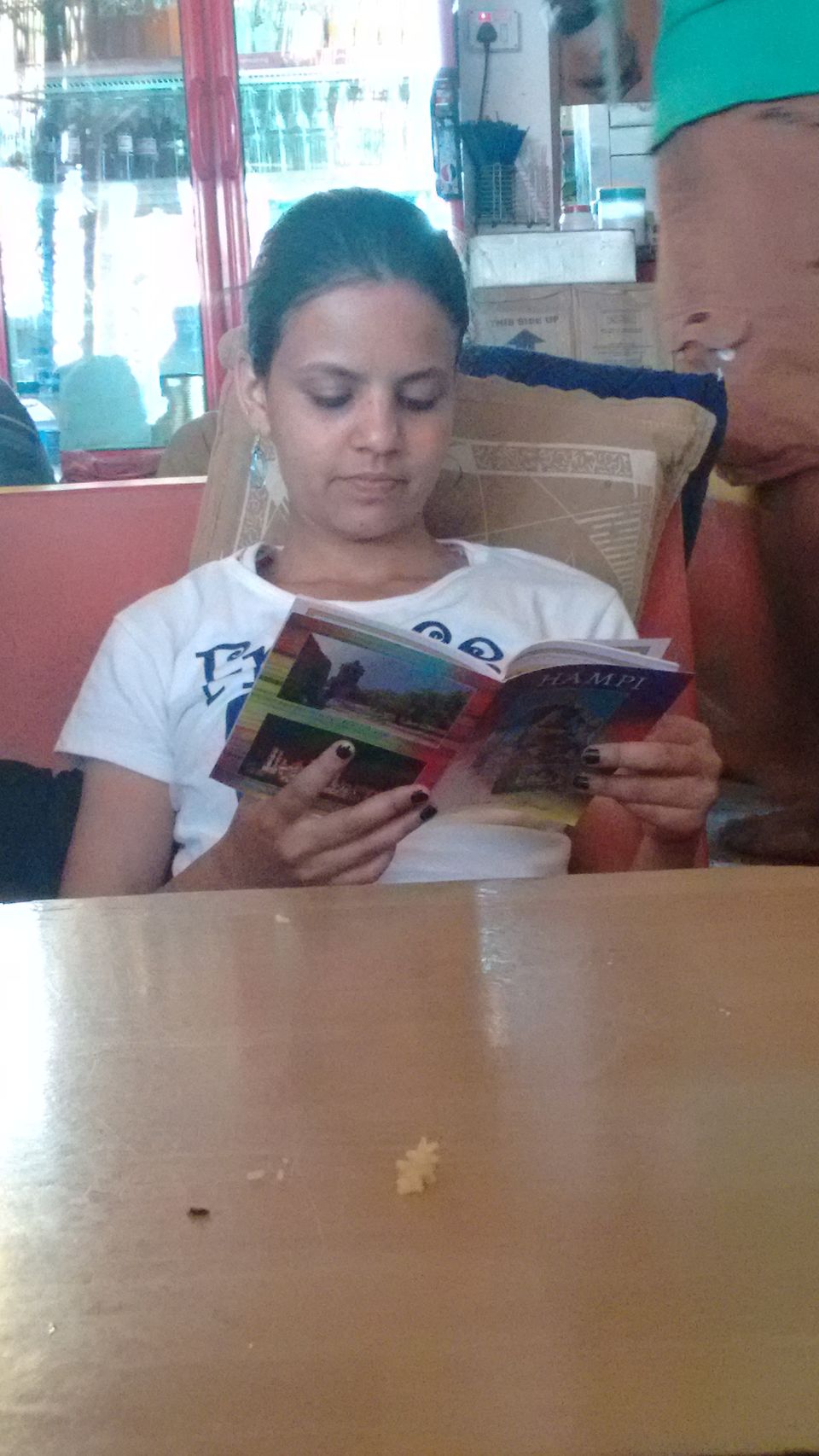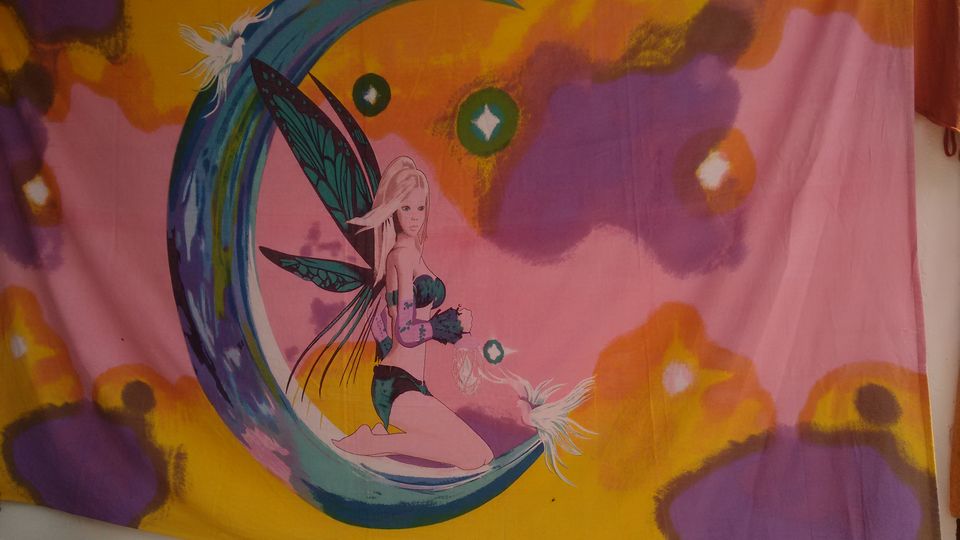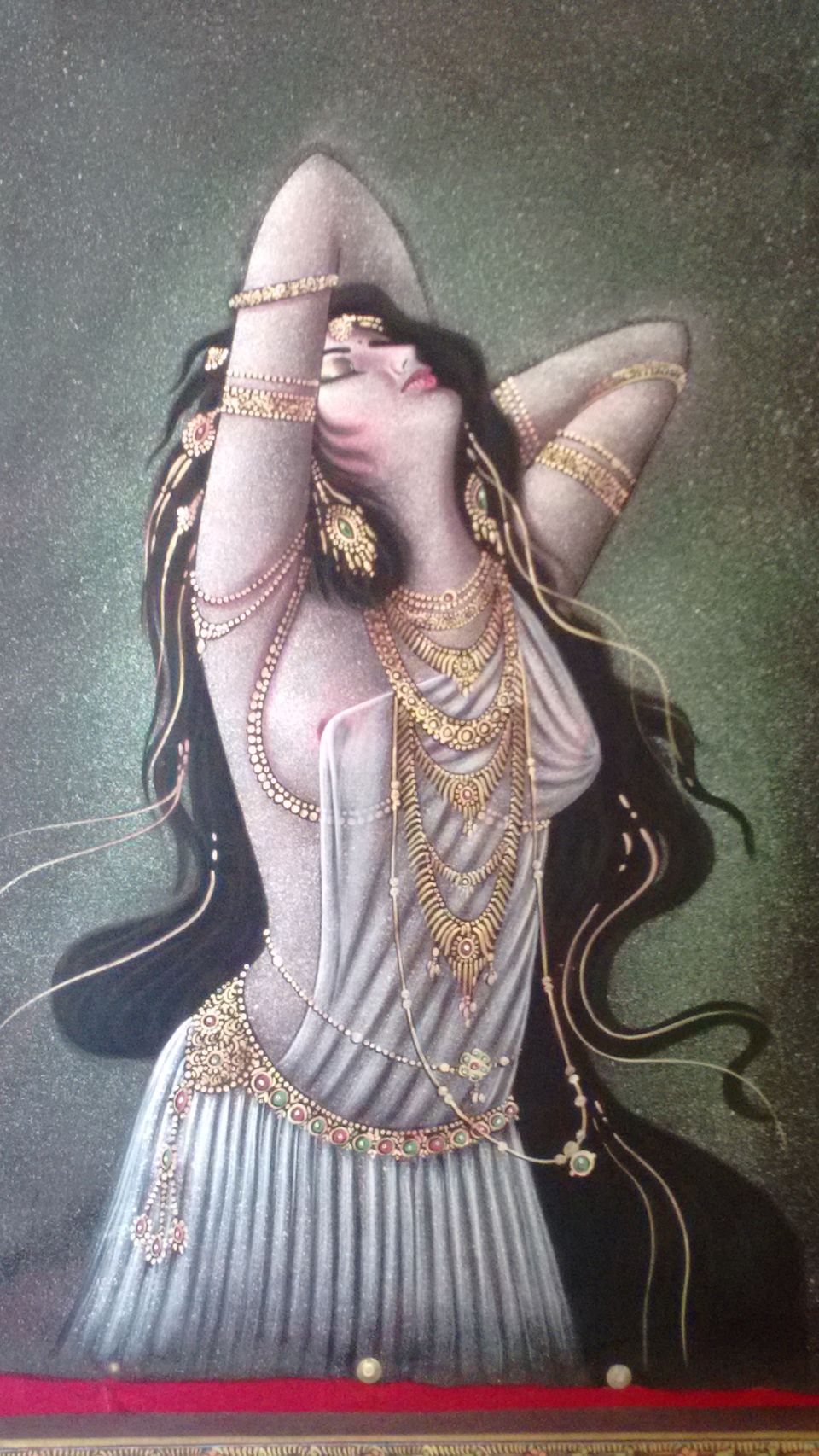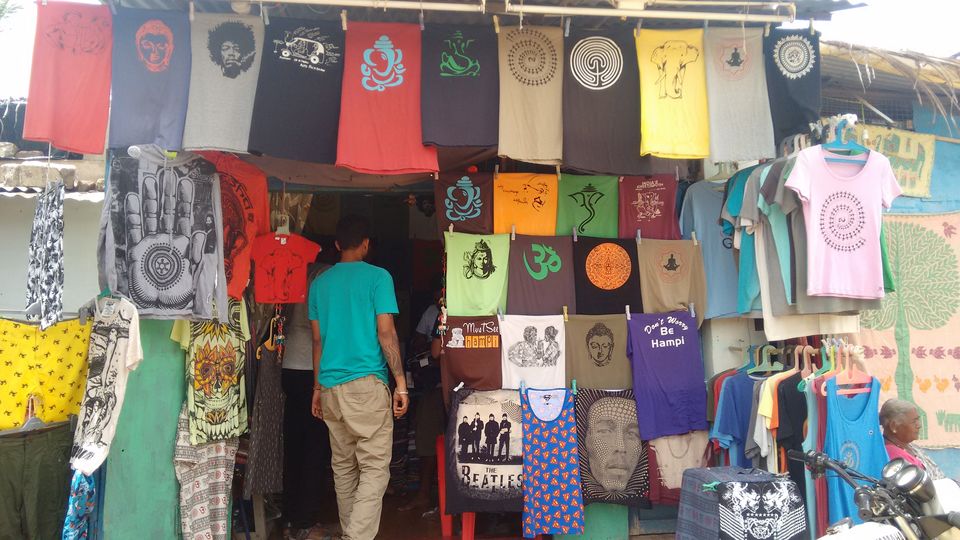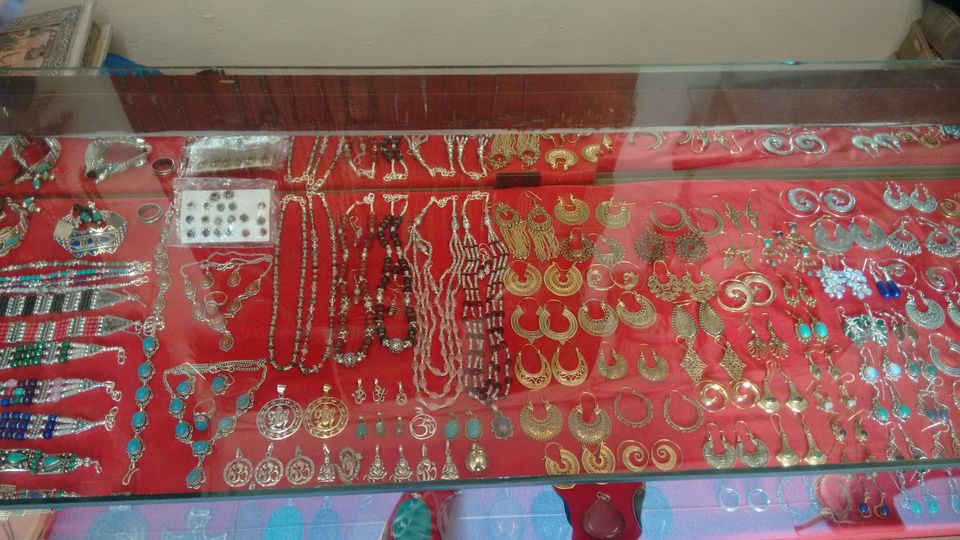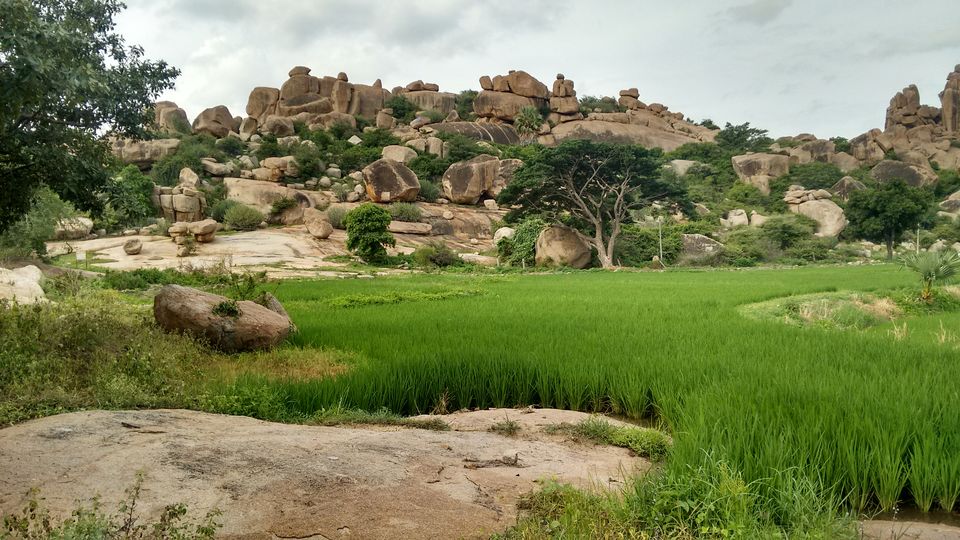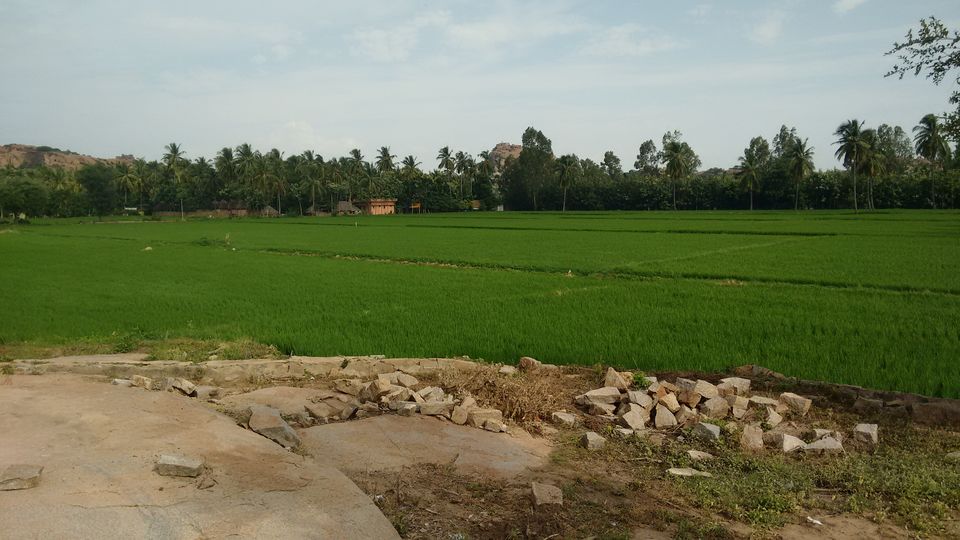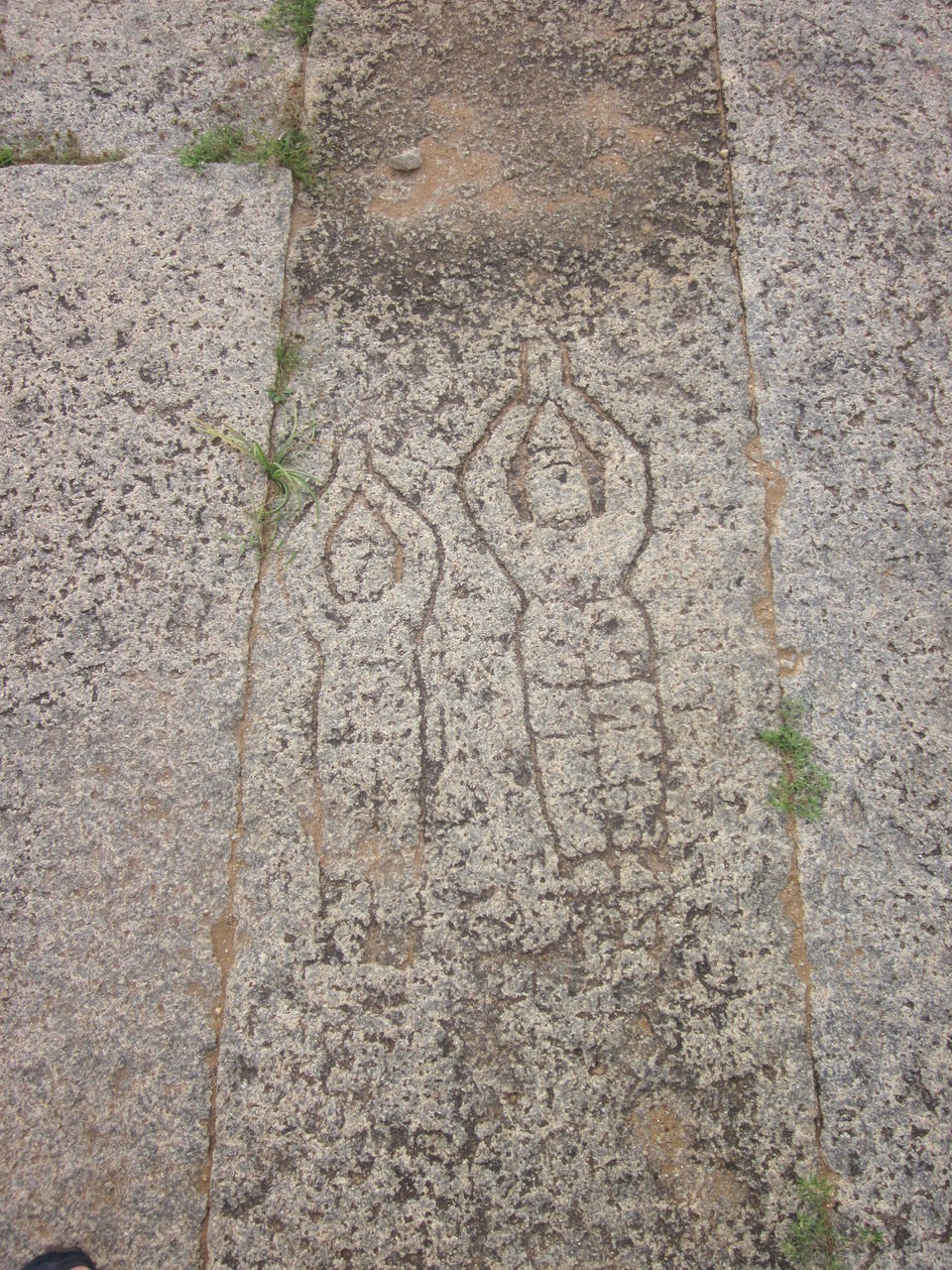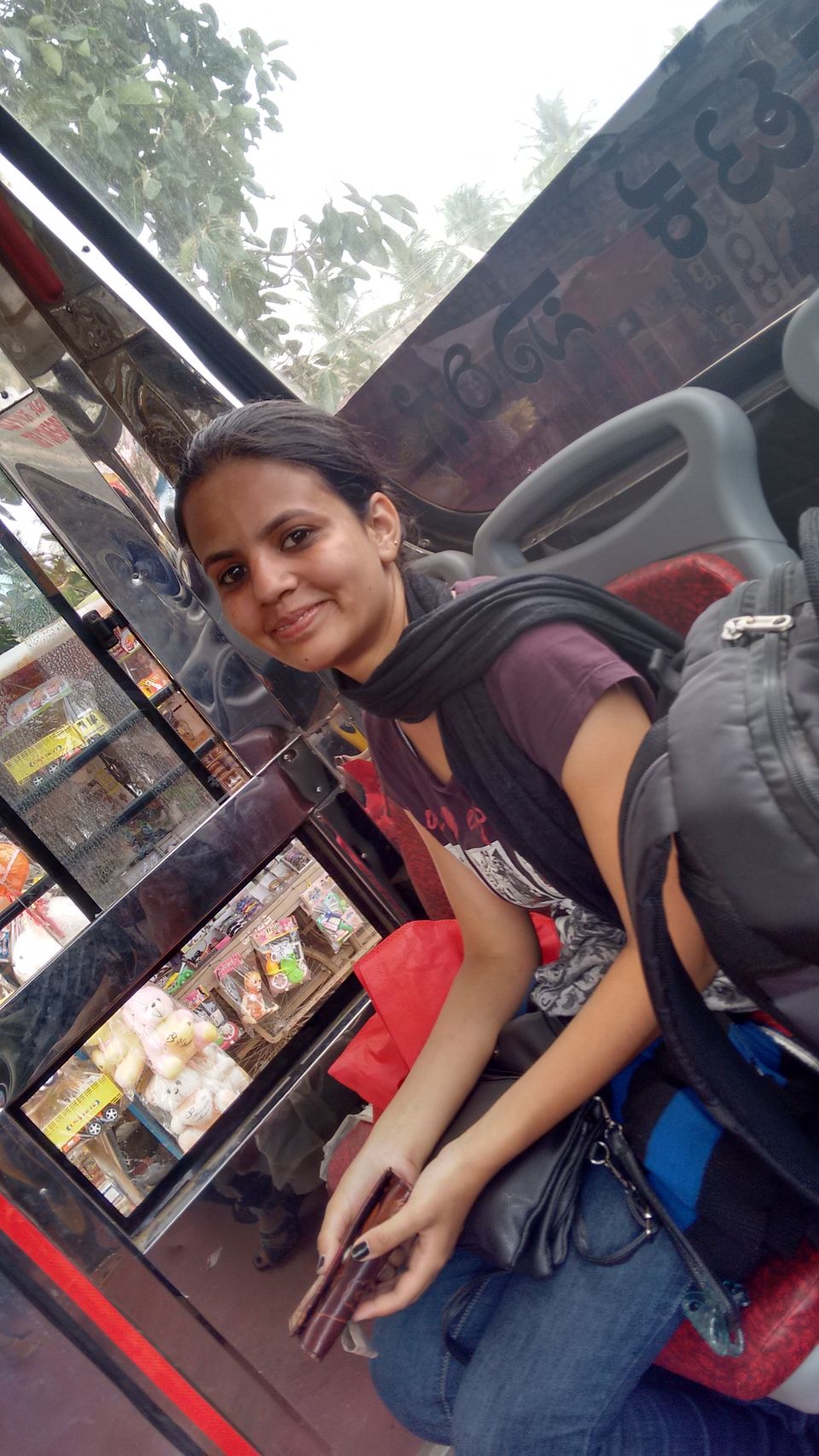 OMG ! only both of you are going? Do you think it is safe? You are going at the place where no one will understand your language. Are you really gone crazy? The first reaction of my brother when he got to know that me and my friend Radhika have planned to visit Hampi. My reactions was like, ok we are not the one . People have visited almost the entire world in their 20's so chill and we need a break. We finally booked the tickets as there was a long weekend in the month of August.
 We boarded the bus on Friday night (Pune to Hospet) at 11. Bus stops at Hubali for breakfast. You should not miss the breakfast there to get the taste of the local food.
We reached Hospet around 3 instead of morning 8.30  as our bus got late. However we met new friends on the bus and had discussion about the traveling , exchanged our thoughts on different subjects and culture as most of them were from different countries.
We grabbed the auto from Hospet to Hampi for Rs.120 as its almost 12 km distance. ones we reached Hampi, The first site was Tungabhdra river was amazing I couldn't stop myself to click the photographs. After reaching their next task was to look for the home stay, As there are so many neat and tidy home stays. We kept our luggage in the room freshen up had lunch and left out.bWe visited Virupaksha Temple which is the main temple of the Hampi. The first task was to climb Matunga Hill to watch sunset. We climbed the hill with all of our energy as there are no steps in-between and you have no option but to climb it literally. We were exhausted however, the view from hill was amazing and sun set too with the cold wind and surrounded beauty.
Next day morning at 6 we were out of the room hunting for an auto as we didn't want to miss sun rise. We got auto in 700 bucks to visit all the places in Hampi for entire day. Auto driver took us to the hilly area next to Ram Mandir for sun rise.The morning wind,birds chirping, and only two of us was there. Radhika n me were there lying on various huge stones waiting for sun rise. It was cloudy and we could not see sun set.
Next we went to Ram Mandir and covered few spots on the way. Next spot was vithala temple. We reached there at 7.15. There are battery cars who takes you  to the vitthal temple. The battery cars generally starts operating from 8. We had reached there early.We decided to walk towards temple as its 1.5 km distance. Trust me it was a pure bliss to walk on that road with huge rocks around in that chilly morning. There were hardly 4- 5 people on the road. Radhika n me we didn't utter a word till we reach there at it was a peace. We visited Krishna Mandir, Pusharani and Kutduregombe Mandap on the way. We had to wait to buy tickets as ticket counter opens at 8.30. Till the time ticket counter opens we roamed around the temple. Finally we got the tickets to enter inside and I was the first person of the day who entered in the vitthala temple. We covered all the things like Kings balance, Stone chariot and all. On the way back we chose to walk again till our auto. while returning we saw battery cars were coming with full of tourists. We were lucky traveler to visit that place in peace. While going back to Hampi we visited Queens Garden, Patalshwer, Elephant stable, Stone Doors, Mahanavami Dibba, Pushkarni, Ganesh Temple, Krishna bazaar, Paan Supari bazaar and covered all nearby sightseeing's.
Being chicken lovers we fortunately got chicken (most of the restaurants doesn't serve non veg and alcohol)in the one of the restaurants. After our dinner we took a walk around the Hampi Market. You will get ample of variety in jewellery in the market. Next day morning we had breakfast at Mango Tree. They served delicious Omelette and Masala tea. It's a very cozy restaurant and very reasonable neat and clean. We had our lunch at mango tree as we had fallen in love with that restaurant. Around 3 we checked-out. We still had two more hours so we decided to go across the river. Crossing the river was the best decision we took. We could see beautiful lush green paddy fields, River Water, tiny roads through the fields. We chose to travel back to Hospet by local transport. There are buses Hampi to Hospet after every half an hour. We grabbed the bus to Pune from Hospet almost with the same people who were with us while going to Hampi.
It was a Bliss. No words. You have to personally go and visit the place, you should not miss on Hampi. Its all about Peace.
 Important Tips-
1. Carry enough cash with you. There is no ATM in Hampi. If you are short of money you need to go to the Hospet.
2. If you are planning to climb Matunga Hill carry water bottle and glucose along.
3. You get bicycles, Bikes on rent. Do not forget to negotiate.4. If you are planning for a weekend trip do not prefer accommodation across the river as most of the sight seeings are the other side of the river. There are boats which operates from morning 8 to Eve 6 (which could restrict your time ). If you are planning for 3-4 days trip in that case you must stay across the river.
5. Only BSNL works there try to carry BSNL sim along with you.