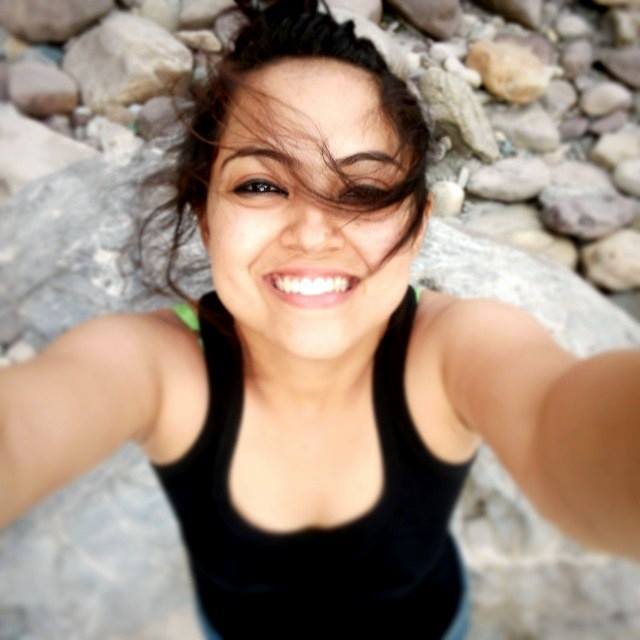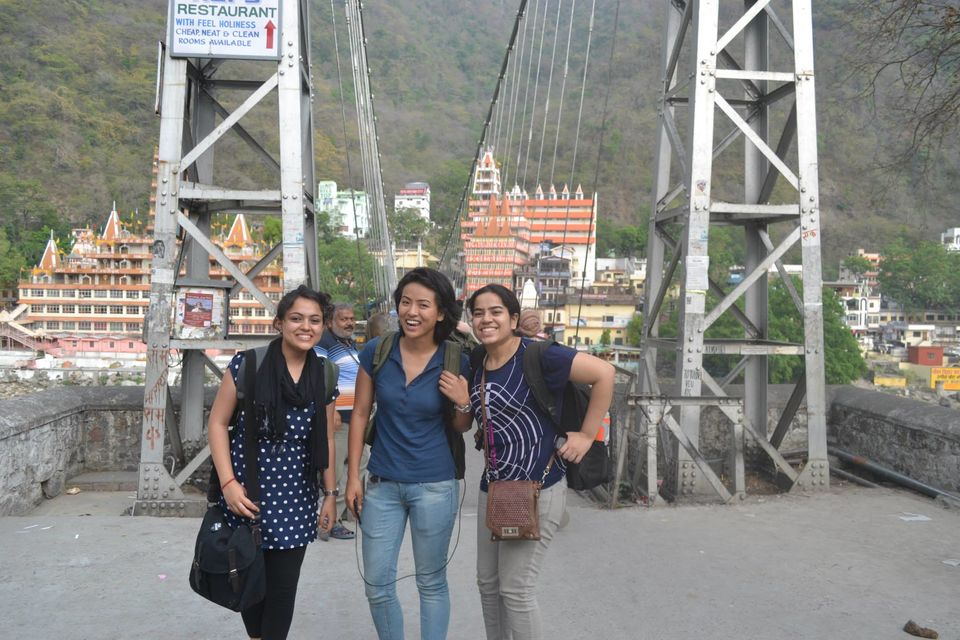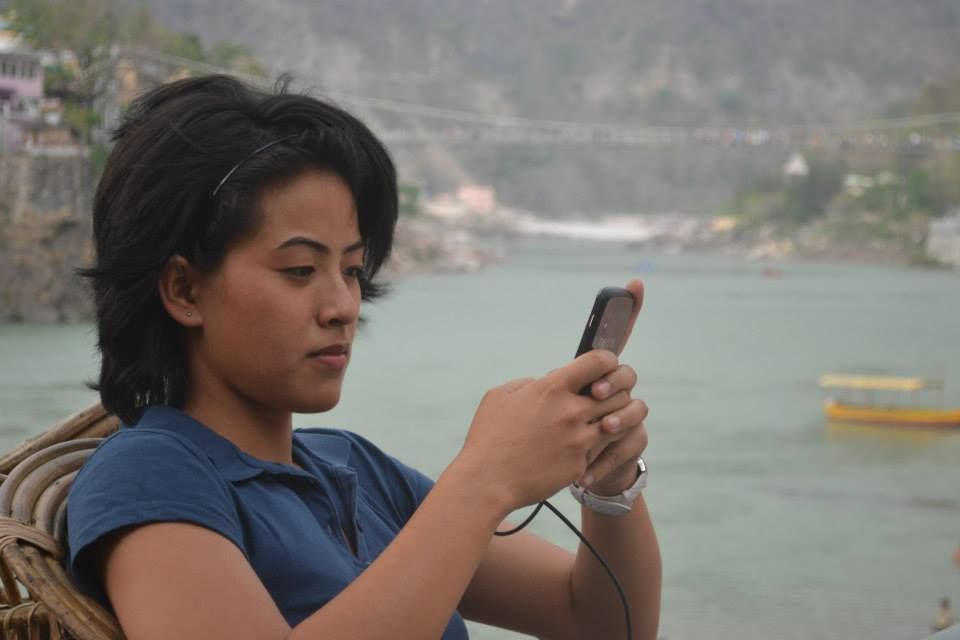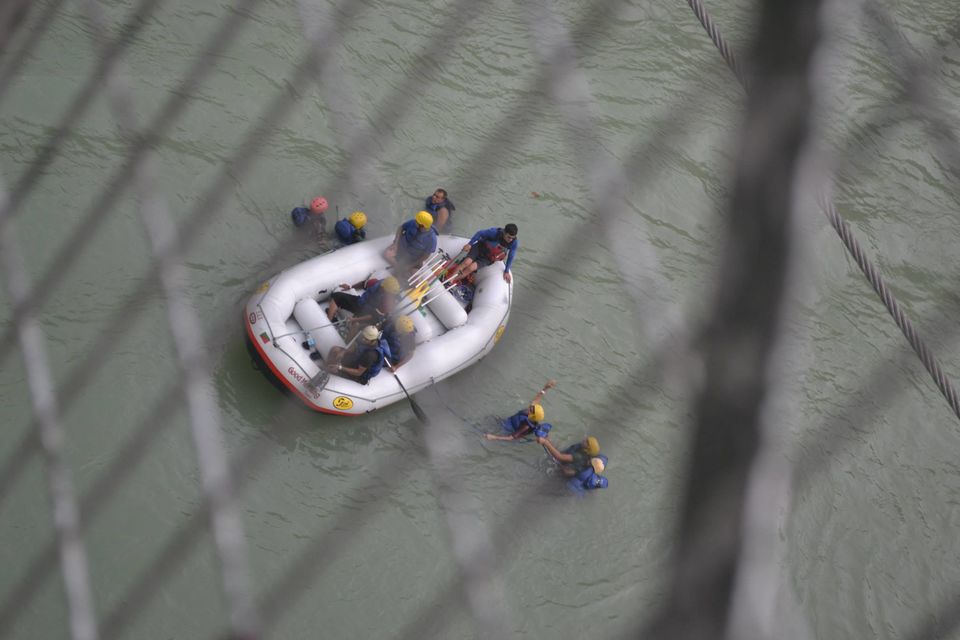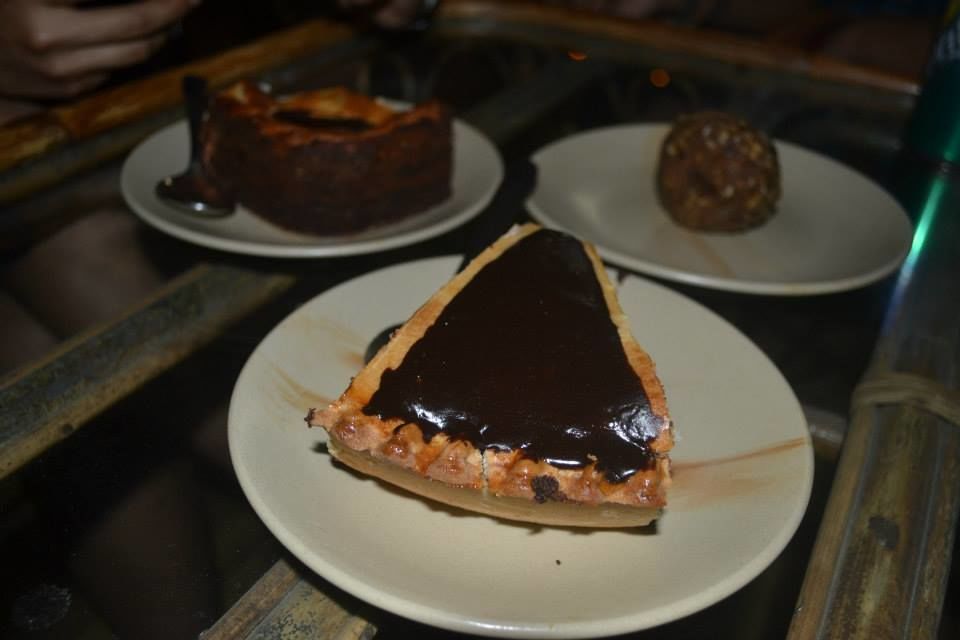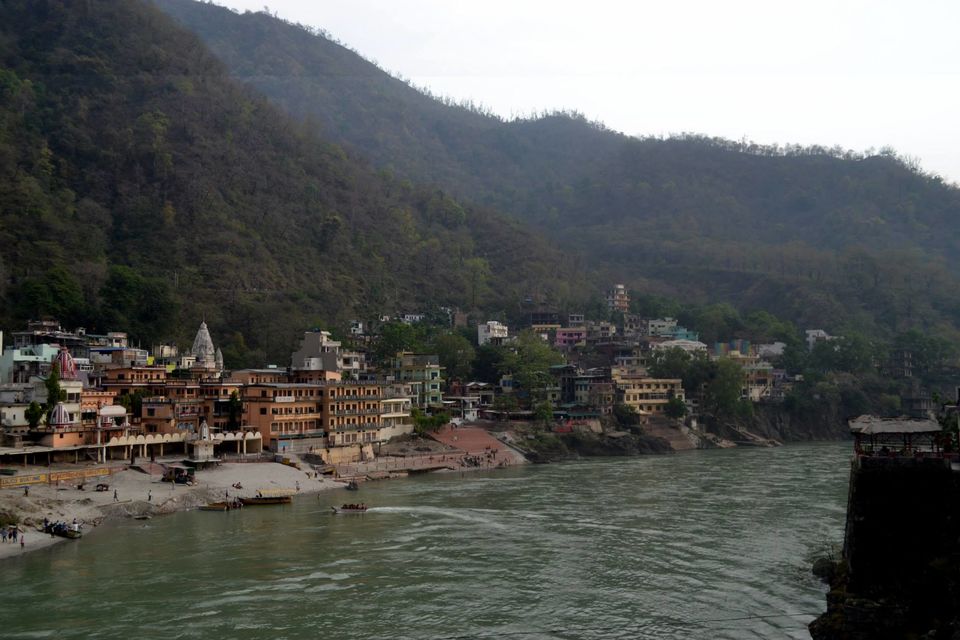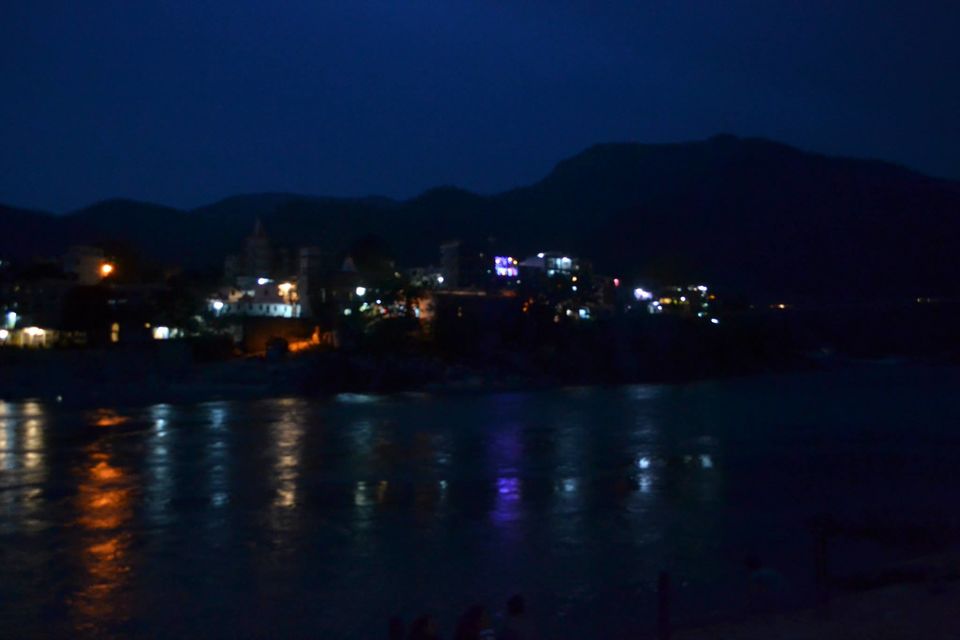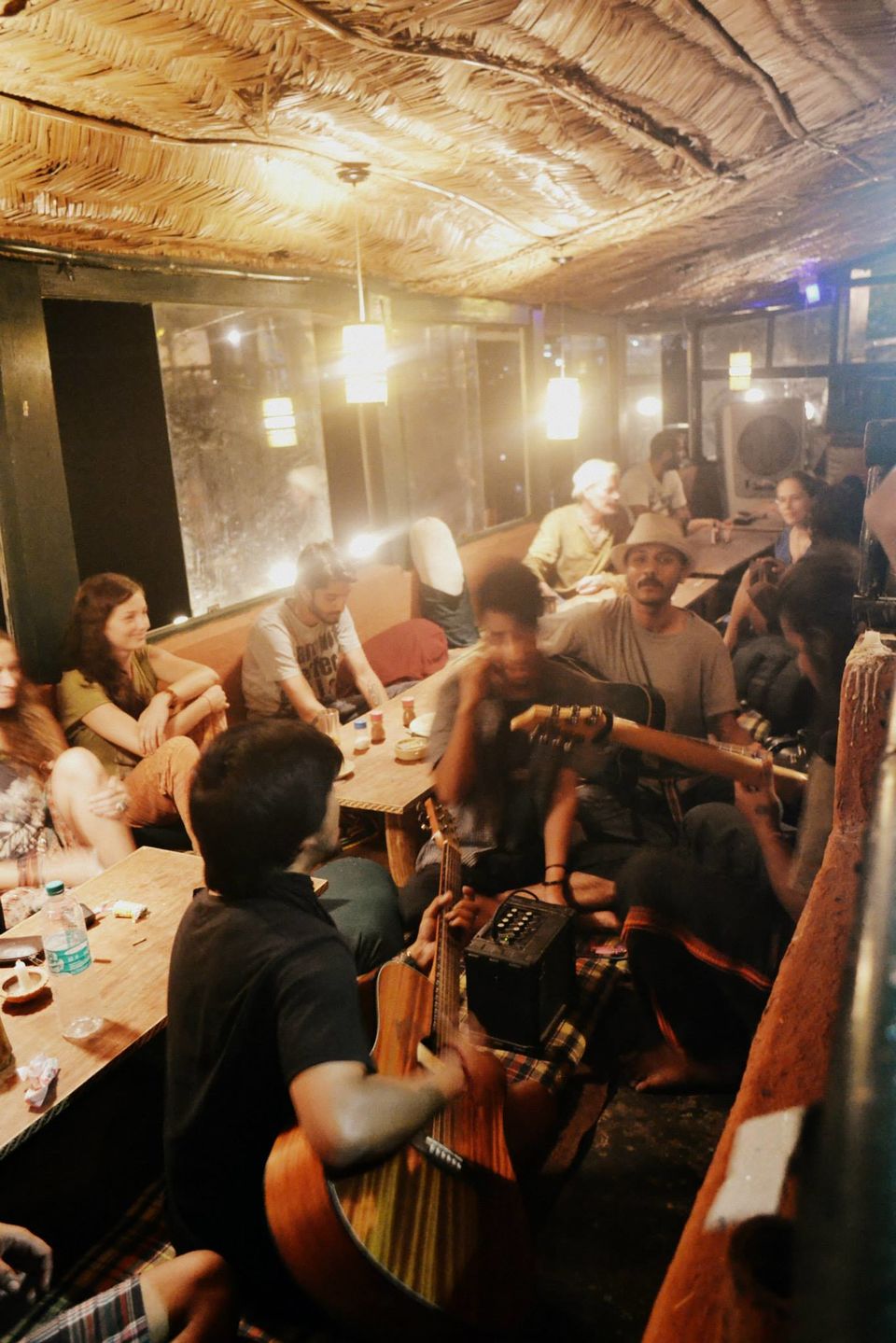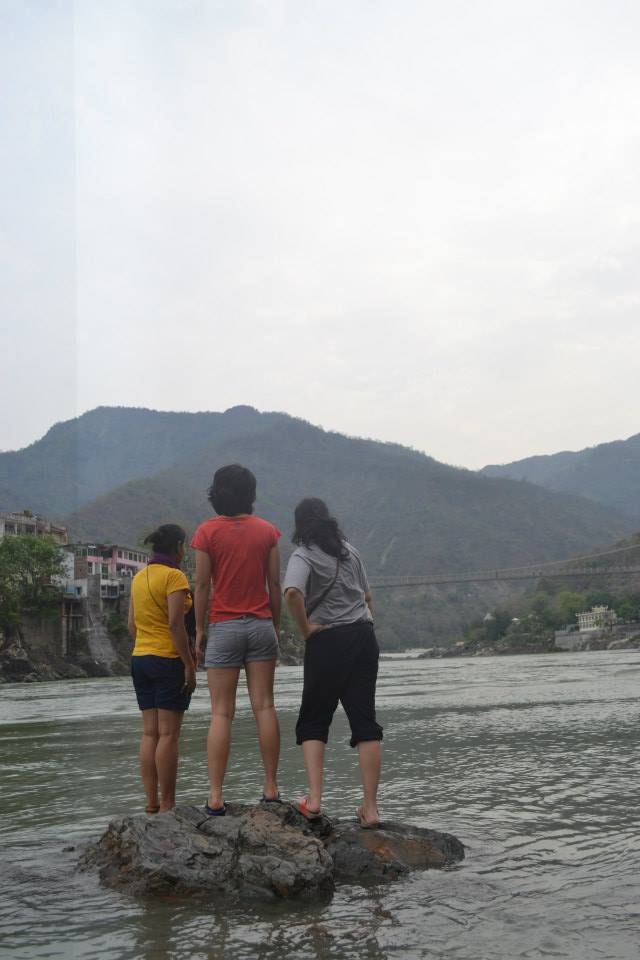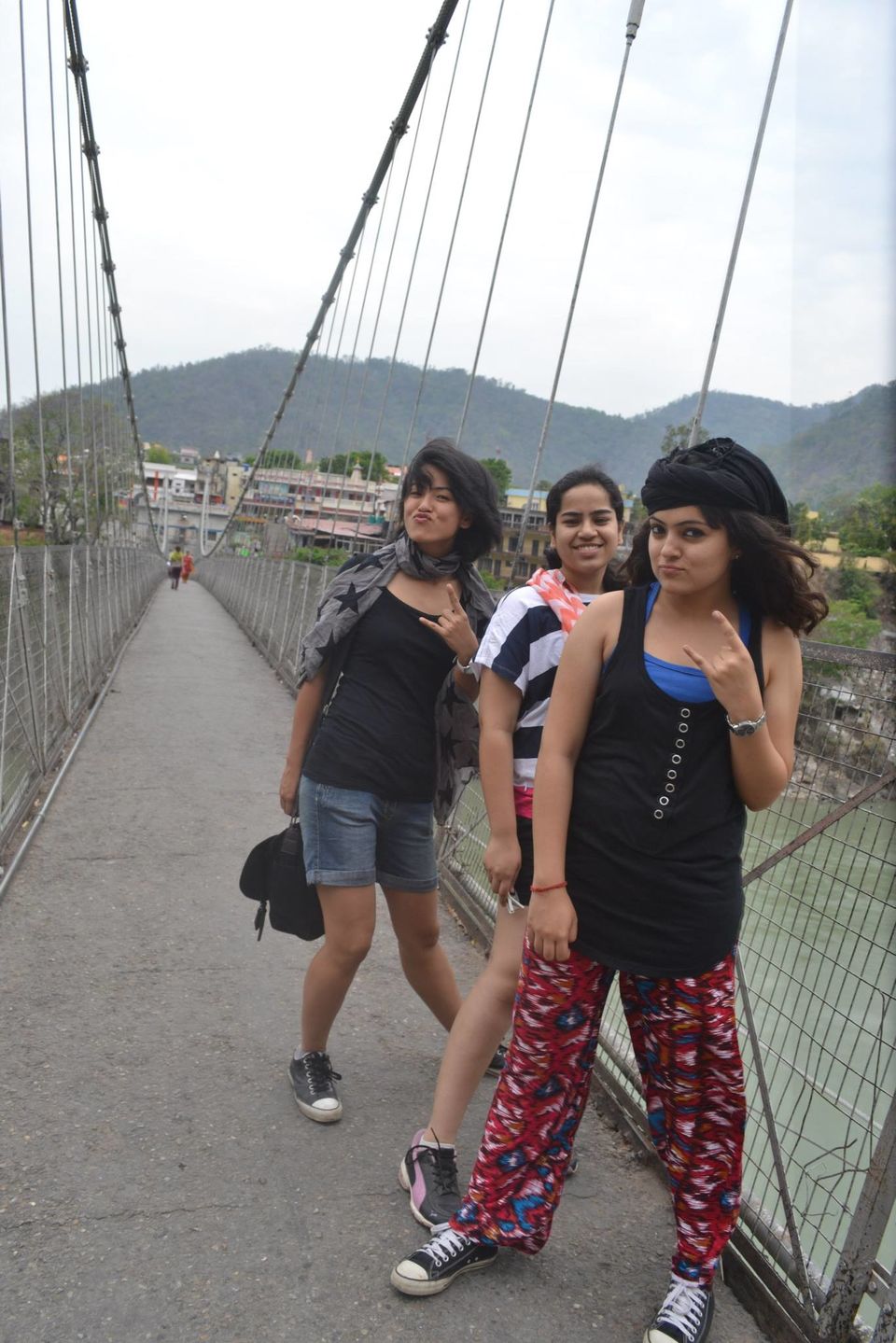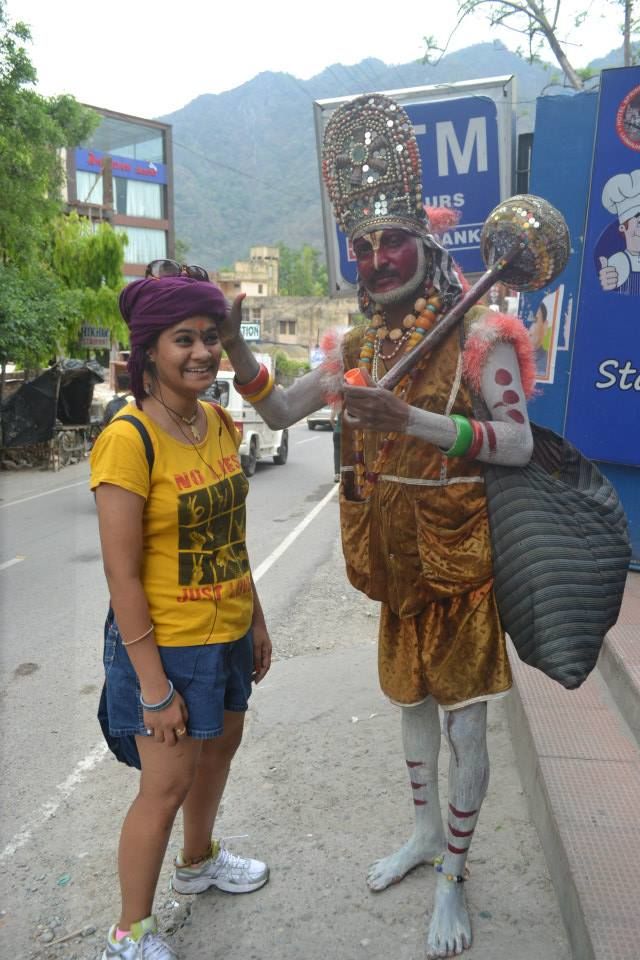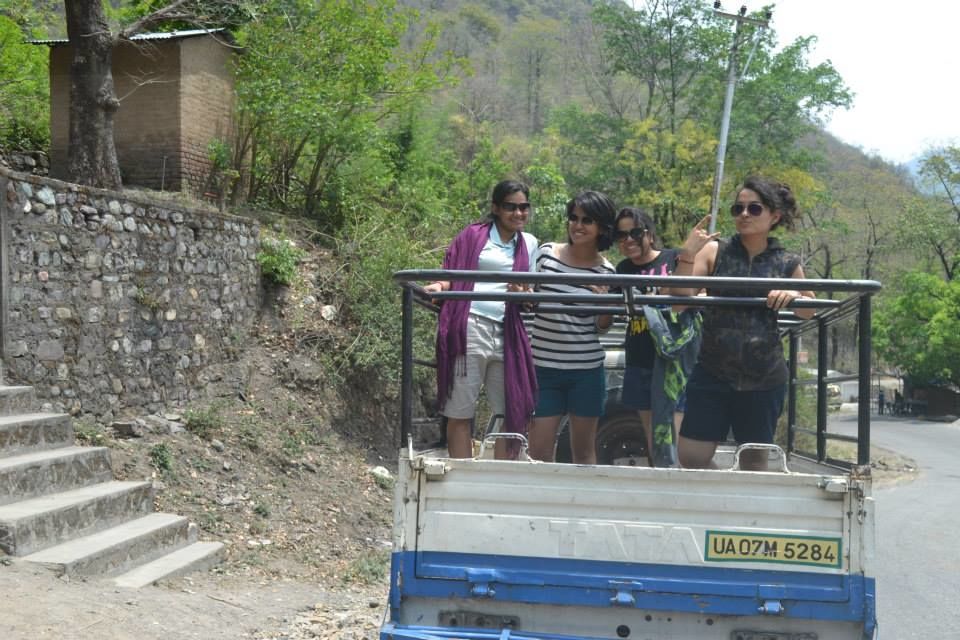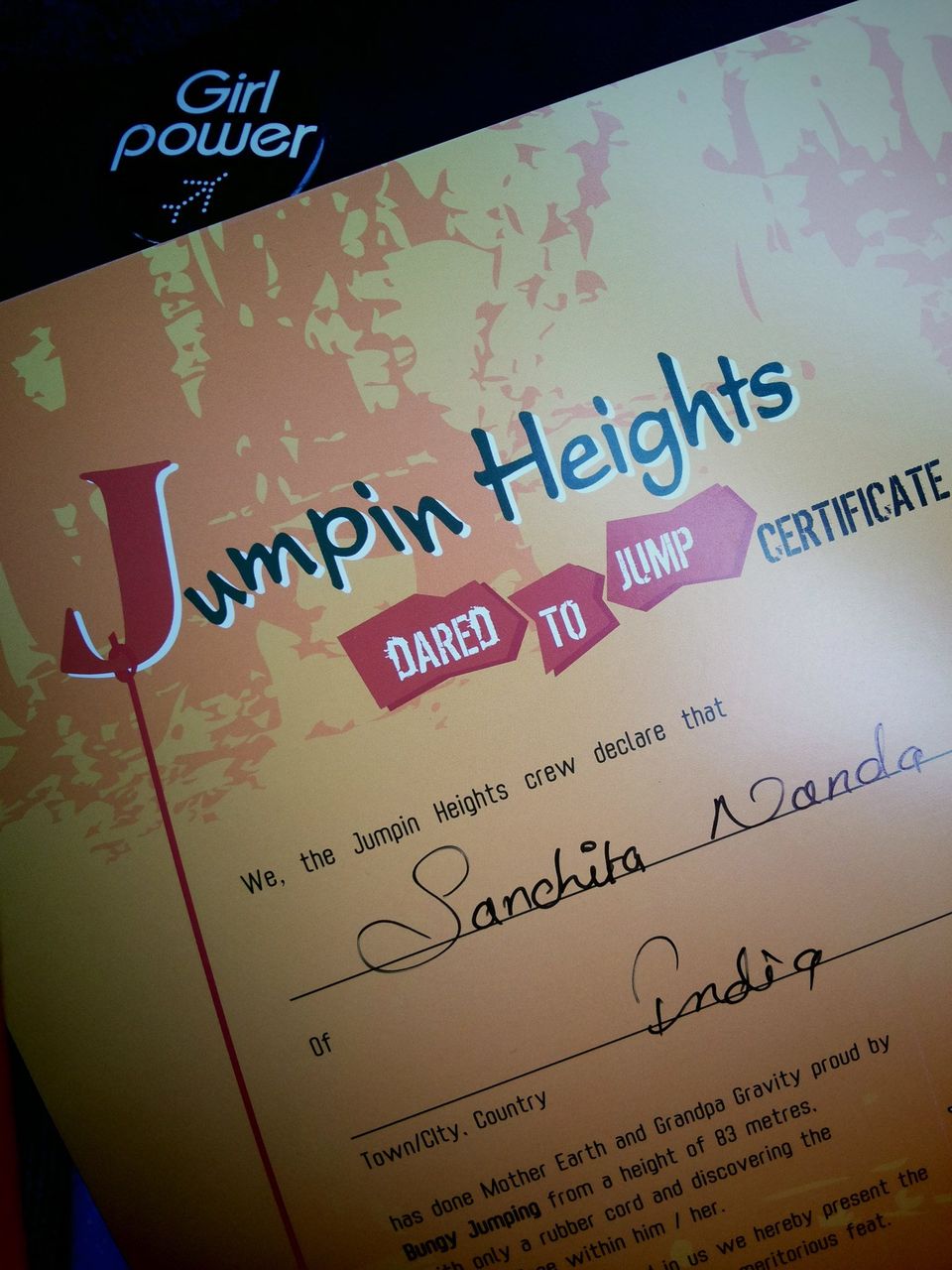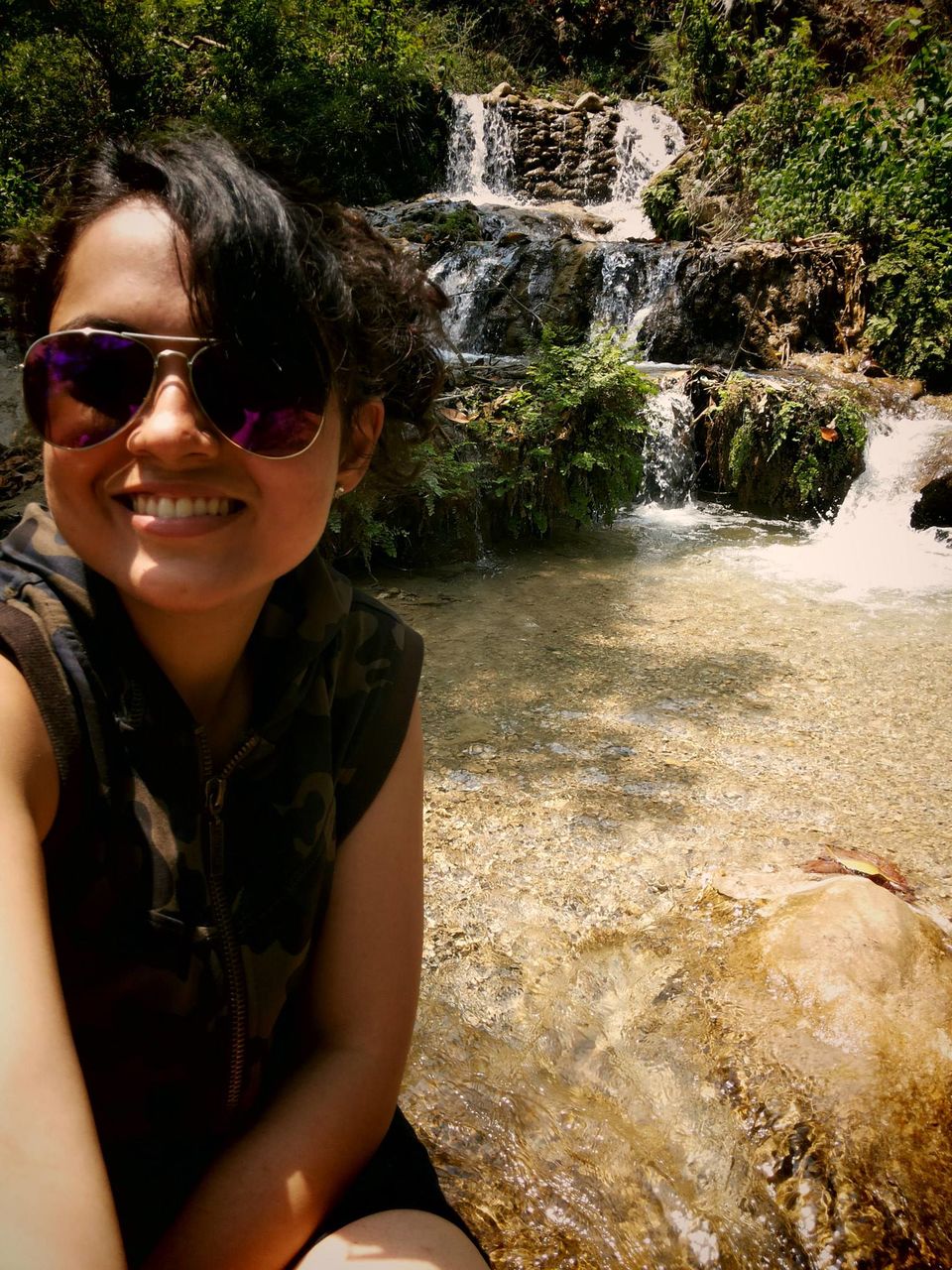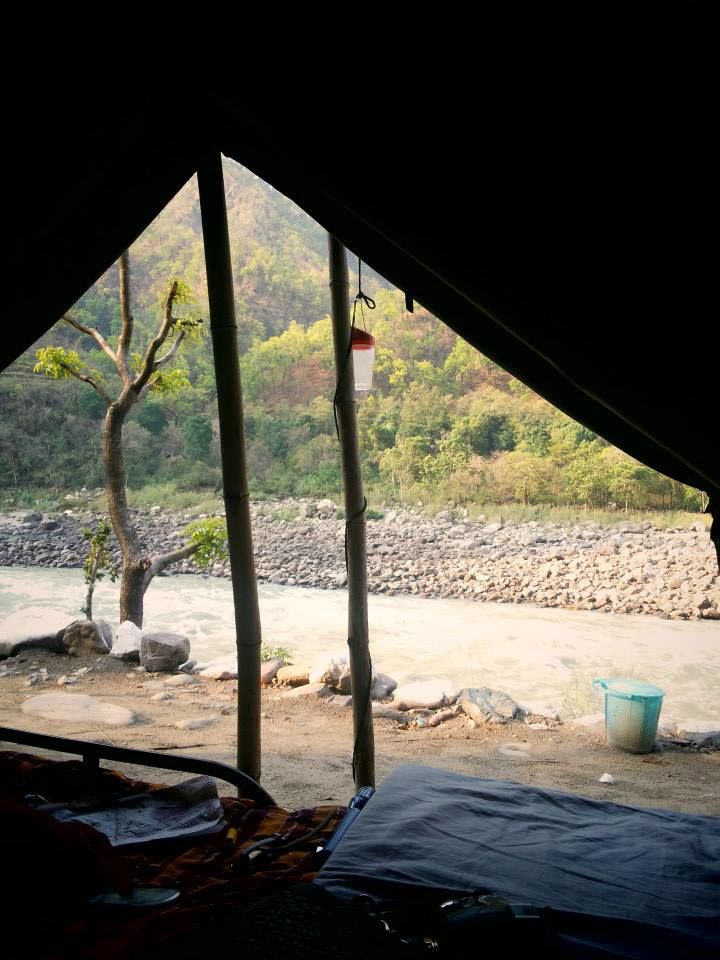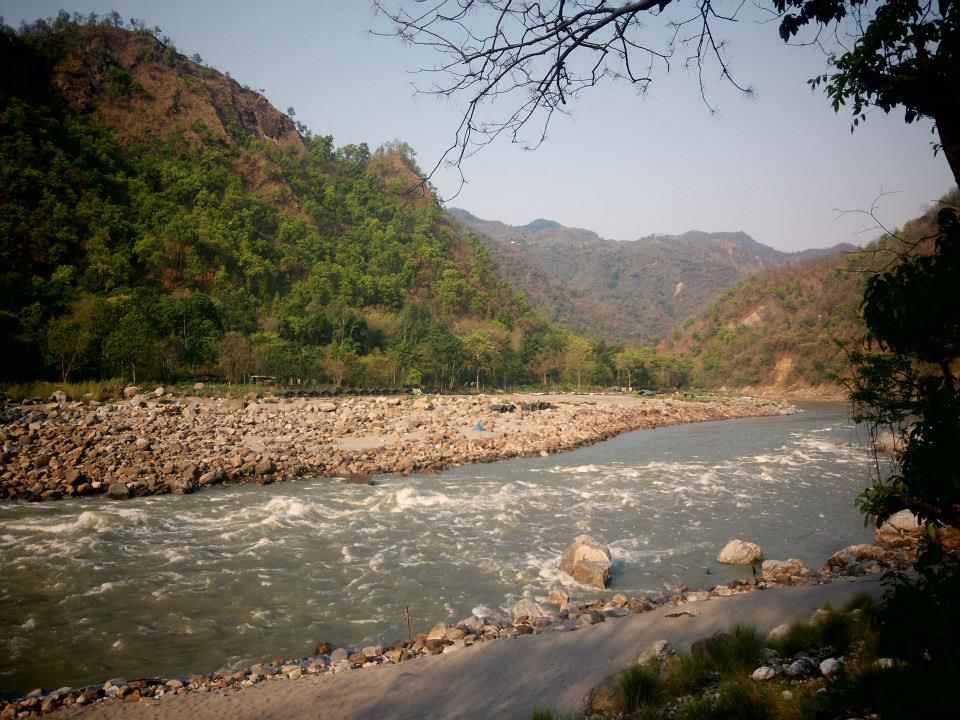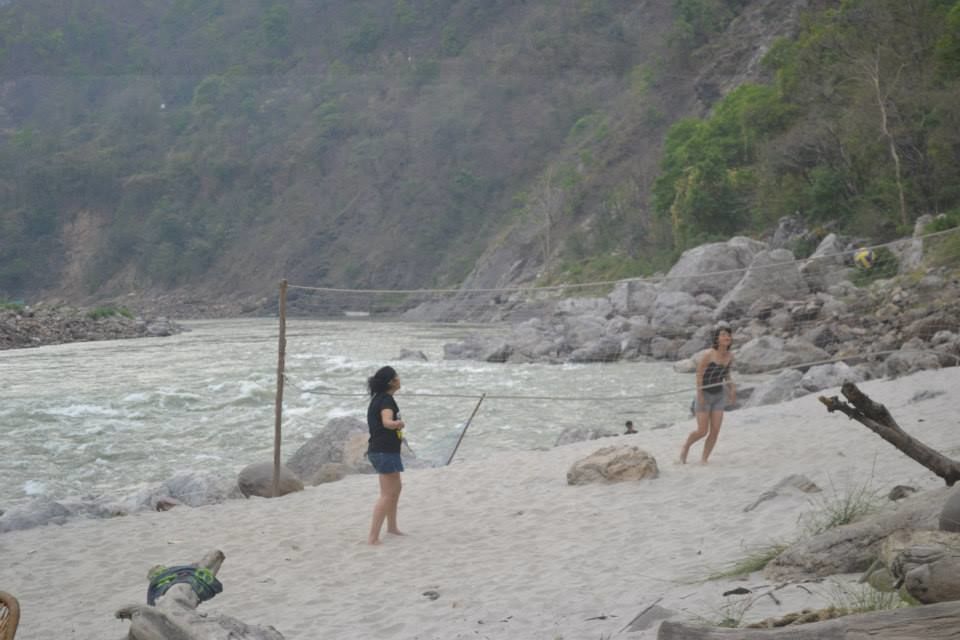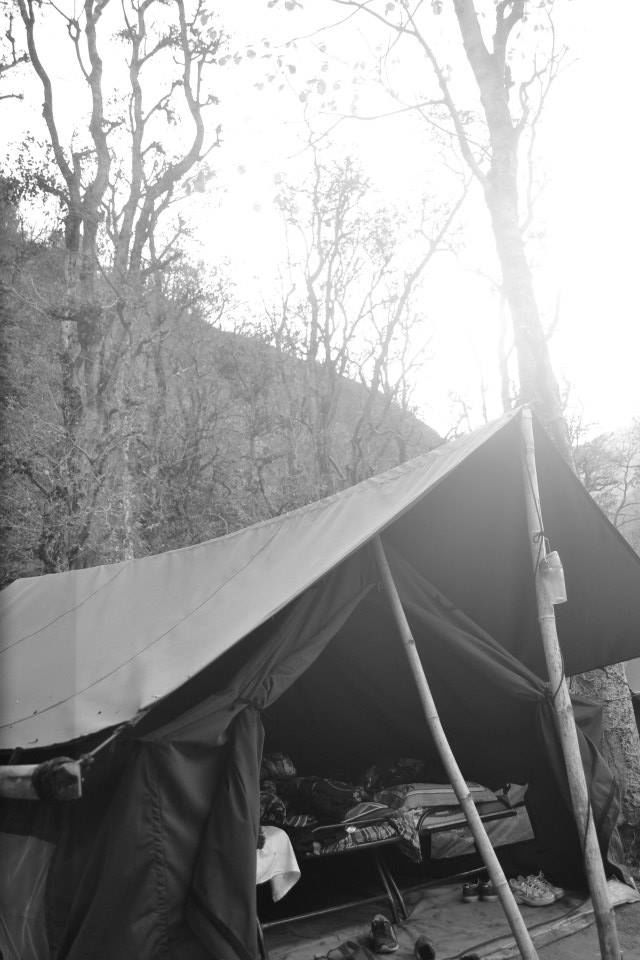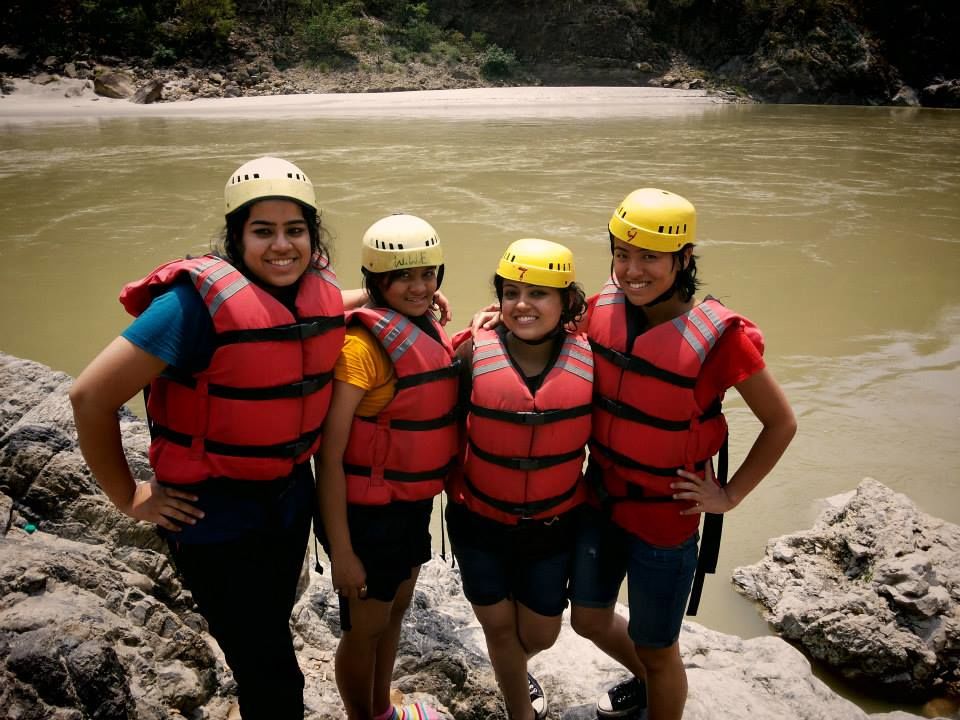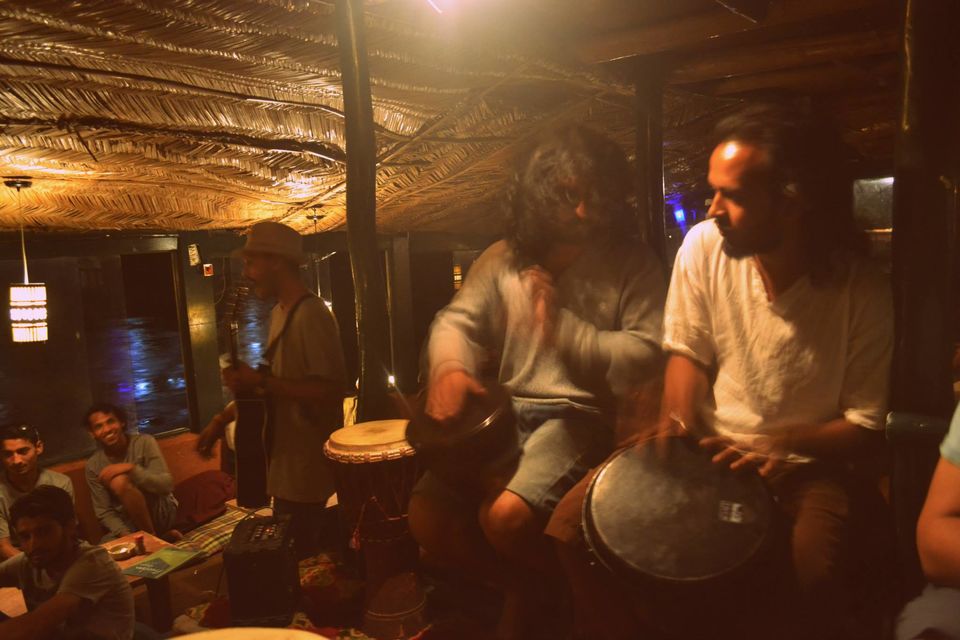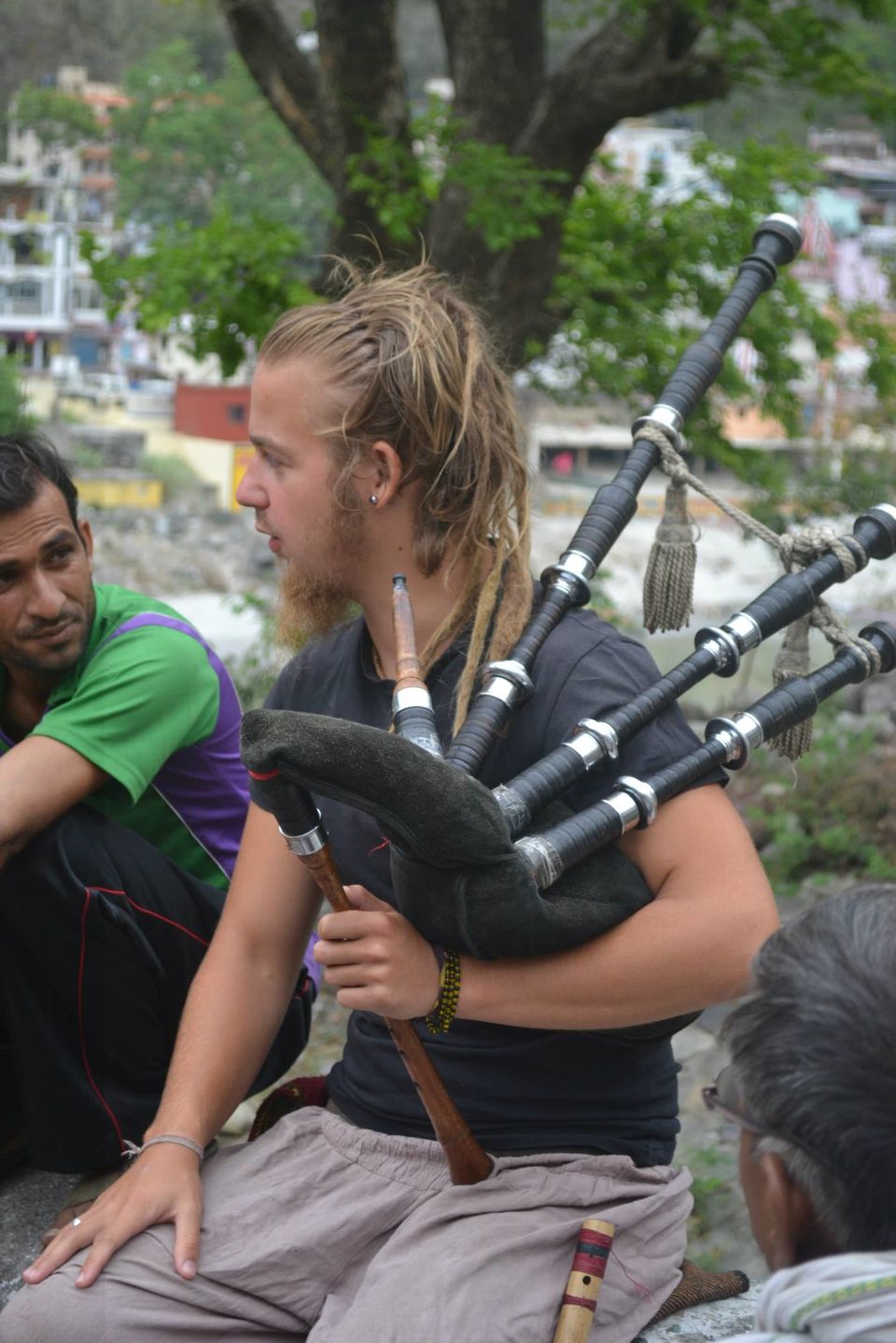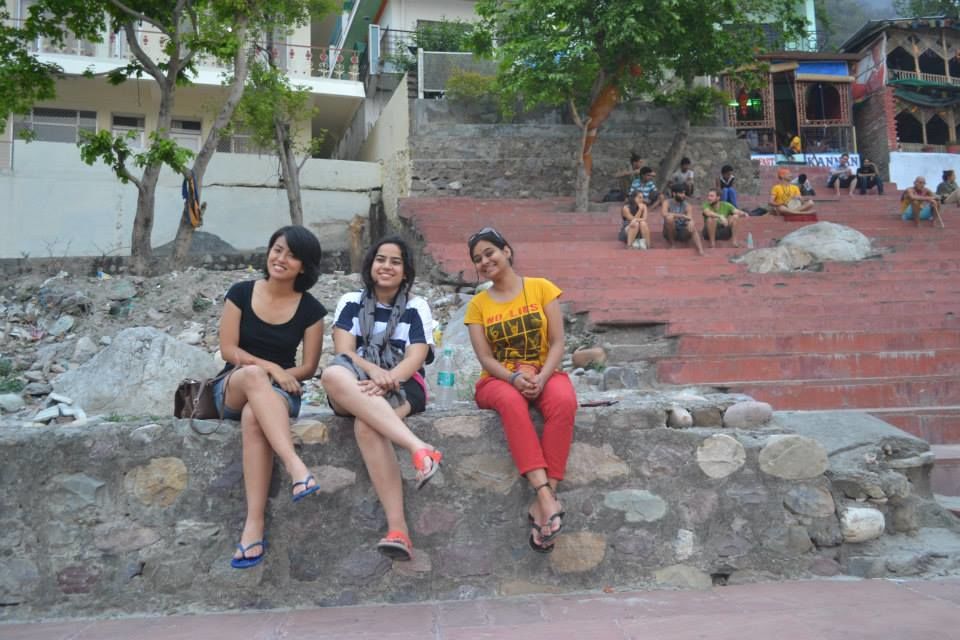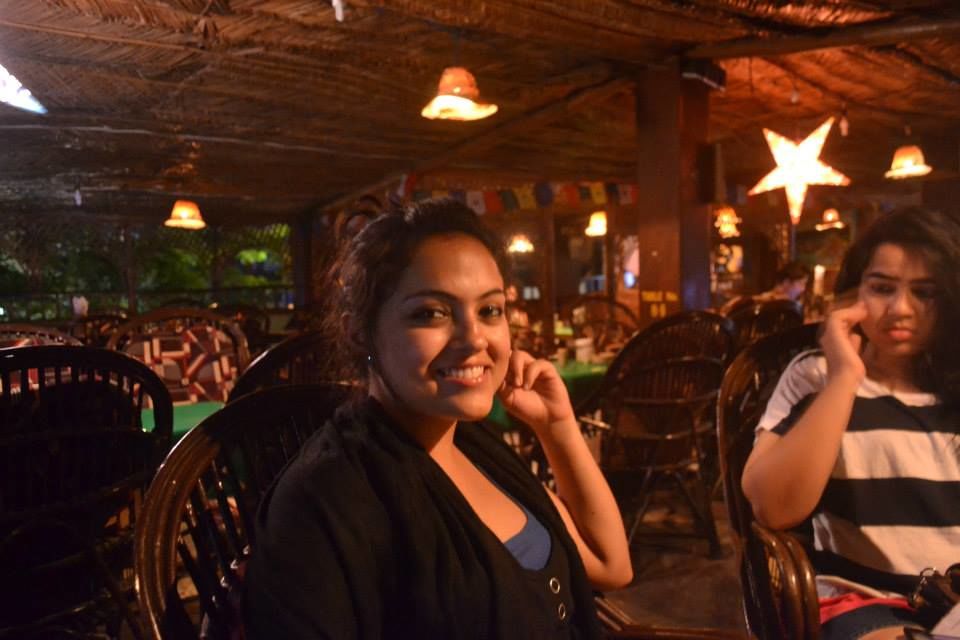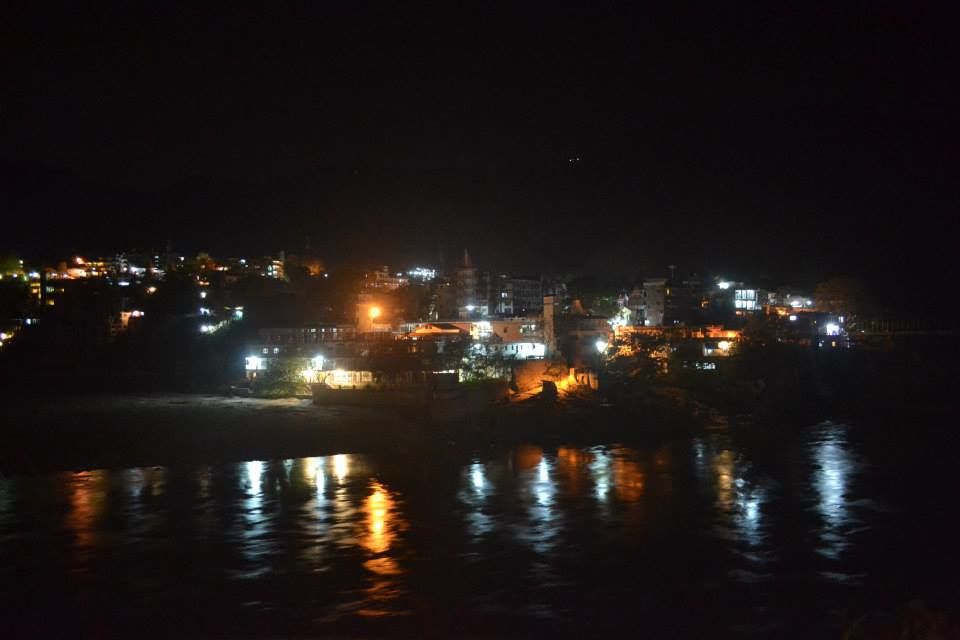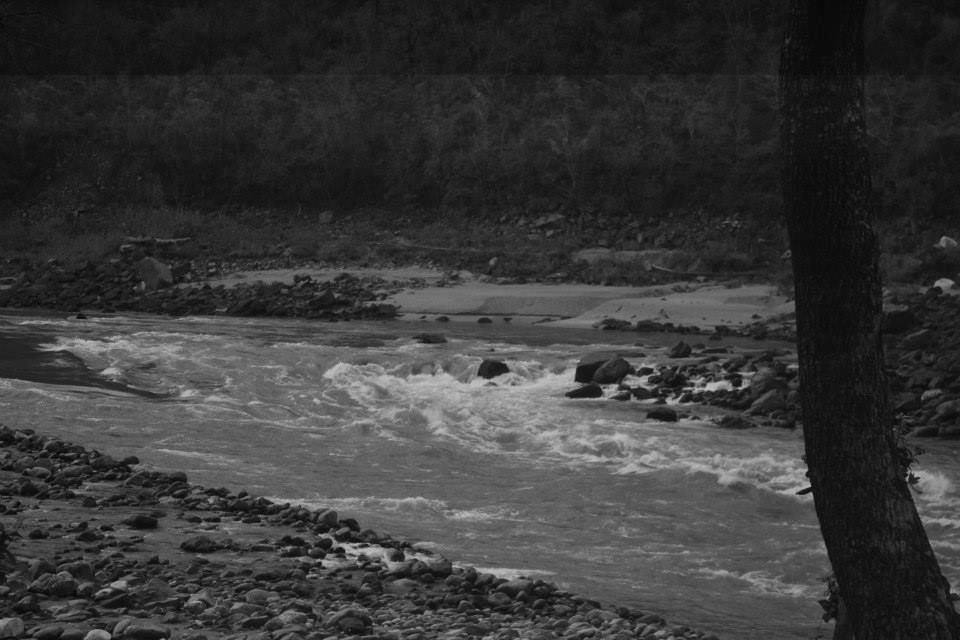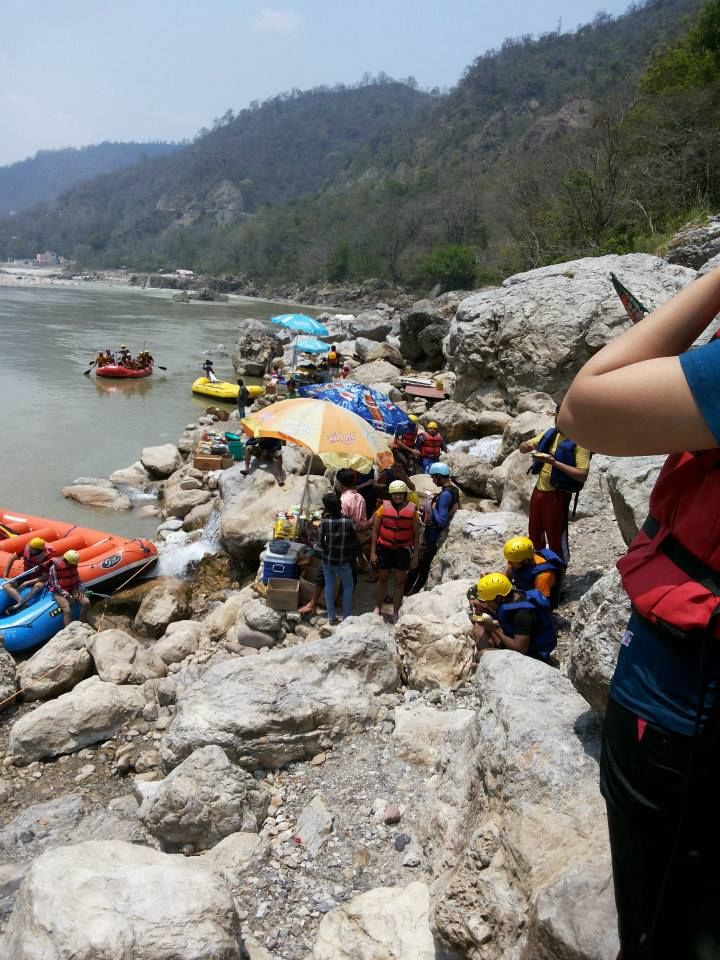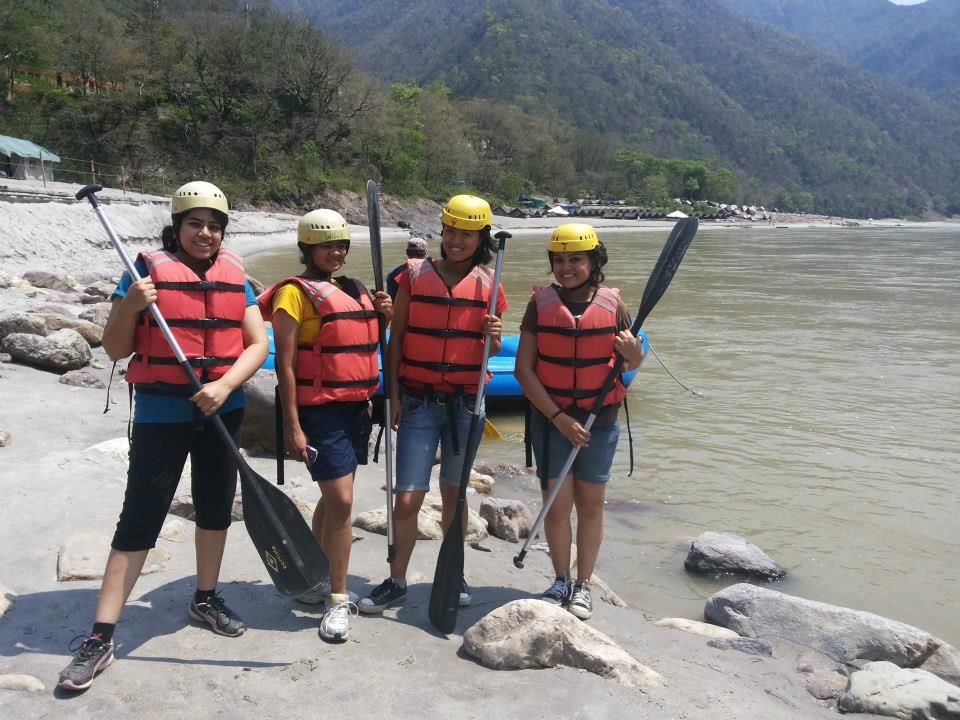 4 school time friends decided to break apart from their mundane schedule to rejuvenate and enjoy, so got together and planned a trip to Rishikesh. Aware that it was also a weekend get away for many other people from Delhi and NCR, they decided to go during weekdays.Proceeded to Rishikesh on a Sunday morning 10.30 am on an a.c bus from Kashmiri Gate I.S.B.T,New Delhi. They decided to stay near the Laxman jhula, as that region was quite central, very near to the Ganga ghat, full of cafes and restaurants, and almost 85% of people around were foreigners, so had a great chance of meeting people from around the world..They figured out Shiv Shakti Guesthouse, offering rooms at very nominal charges, and got a room that included a delightful small balcony.
Day 1 went by settling in the room, going to the ghat , which was 2 mins walking distance, sitting at the steps of the ghat with foreigners playing musical instruments and singing and dancing to "Hare Krishna Hare Ram". Cool breeze, flowing water, happiness in the atmosphere, music all around, it was perfect to unwind and relax. One could sit there 24*7 and never feel bored.Later that night they decided to go 'Freedom Cafe'   for dinner. Mostly the food would be bland, as the owners have to cater to the needs of the huge number of foreigners as their customers,who don't find spicy food much palatable..One will find these cafe's filled with musicians and singers lightening up the environment till midnight.

Day 2 was the adventure day. Day to overcome the long felt fears. Day to control the mind. Day to bunjee jump from 83 metres. Yes, you read it right, to jump from 83 metres. They decided to reach Jumping Heights office, where they provide you with their coach to take you to the site. On nearing the site as soon as the 4 of them saw the platform from where they had to jump, the blood drained out of their faces, as if they had seen a ghost. With second thoughts in their minds, sweaty hands, and goosebumps  all over, they continued fighting their fears, and the decision to jump-or not to jump!  But before the jump they had also planned to do 'Flying Fox'. Where one is harnessed to the wire and on release by gravity roll down the wire upto 7 mtrs above the river level and then going up. Finally returning & settling down at the lowest point. One accelerates upto speeds of 160 kmph. With the air gushing past. This gave them the confidence to proceed for the jump too. One by one all 4 of them jumped from the platform, those 3-4 seconds of free falling, before one rebounds is a feeling undefinable. One forgets the world, and connects with oneself. Also, they didn't forget to take their 'Dare to jump' certificates and DVD of their jumps.

Day 3 was the camping day. The 4 checked out from guesthouse and proceeded to Ganga Valley Adventure camp office near Ram jhula. Booked themselves for a night camp at Shivpuri , just along the ganga. The package included a trek to a waterfall, followed by trekking down to the campsite that was along the ganga, and next morning a 16 km white water rafting. The best thing about the camp turned out to be the site, just besides the ganga and surrounded by mountains.Miles away from pollution and distractions.A perfect way to relax, rejuvenate , sleeping to the sound of flowing water, and a perfect morning view. Nothing less than a camp in the heavens.

Day 4 was the rafting day. All geared up in life jackets and carrying their paddles, briefed by their instructor, started from the starting point. Went through 7 rapids. Also,as they knew swimming well, were allowed by the instructor to swim in the water mid-way. The swam to their heart's content. Both upstream and down, stopped at the Maggi point on a small cliff, in between their 16 km ride. This was another adrenalin rushing experience.
After this they decided to change, and stop for lunch and proceeded towards Dehradun to proceed to their second phase of the trip.

Rishikesh , turned out to be a boon to the 4, not only did their 7 years old friendship grew deeper, they met many new people, learnt new things about themselves, understood how to control their mind, and yes, made memories for life !