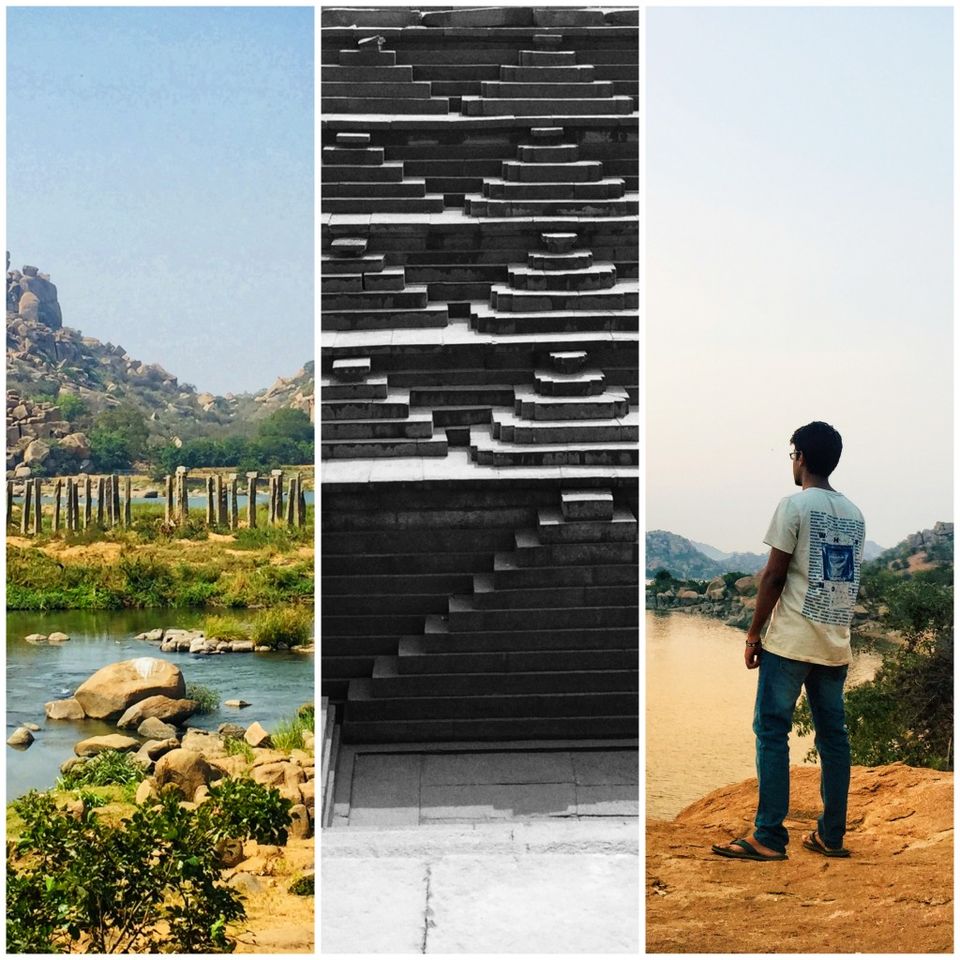 So guys welcome to my Hampi trip blog. I visited Hampi in the month of January as the weather is pleasant at this time of the year. Hampi just got the 2nd best UNESCO site to be visited in 2K19 and to my experience its a trip that every bachelor along with his friends should take once in his lifetime. The monuments, the history, the food and also the culture just takes you back in time and leaves a big impression on to how was things back then.
I along with my two college mates unwrapped this Hampi trip in 3-days and how you can also do the same. There are numerous places to visit in Hampi but not all are famous and to be honest if you covering each and every monument you end up spending a month in Hampi.
I shortlisted the main attractions , figured out proper routes, asked my peers who already went and then visited Hampi. I kept 2 days for Hampi and 1 day for Hippie island.
Best time to visit - November - February. Avoid summers as its too hot.
How to reach - Hosapete is the railway station for Hampi. From Hosapete goverment buses ply to and fro which charge 20 rupees for one side. It takes around 30 mins to reach Hampi from Hosapete. Hampi is very well connected by roads as well.
Where to stay - There are many local options available so prior online booking is not that much needed. You can check the rooms and as per your convenience you can choose.
Places to visit -
Badavilinga temple
Ugra Narsimha temple
Sri Krishna temple
Saasivekaalu Ganesha
Kadalekalu Ganesha
Virupaksha Temple
Monolith Nandi
Achrutraya temple
Kodandarama Temple
Watch tower
Lotus Mahal
Elephant stables
Guards quarters
Queens bath
Mahanavami dibba
Secret council chamber
Kings audience hall
Underground Shiv temple
Pushkarni
Sugreev's cave
Purandaradasa Mantapa
Kings balance
Vijay vittal temple
Vitthal bazar street
Hemkuta hill temple
Hampi bazar
Matanga hill
So all these 29 listed above I visited during my visit in 3 days. You must be thinking I would have rushed up and covered all these places without taking breaks and without enjoying the history which every monument holds. Actually I grouped places near to each other and visited them so I saved a lot of time and also was able to cover more places.
Please see the screenshot of my day wise plan and the route.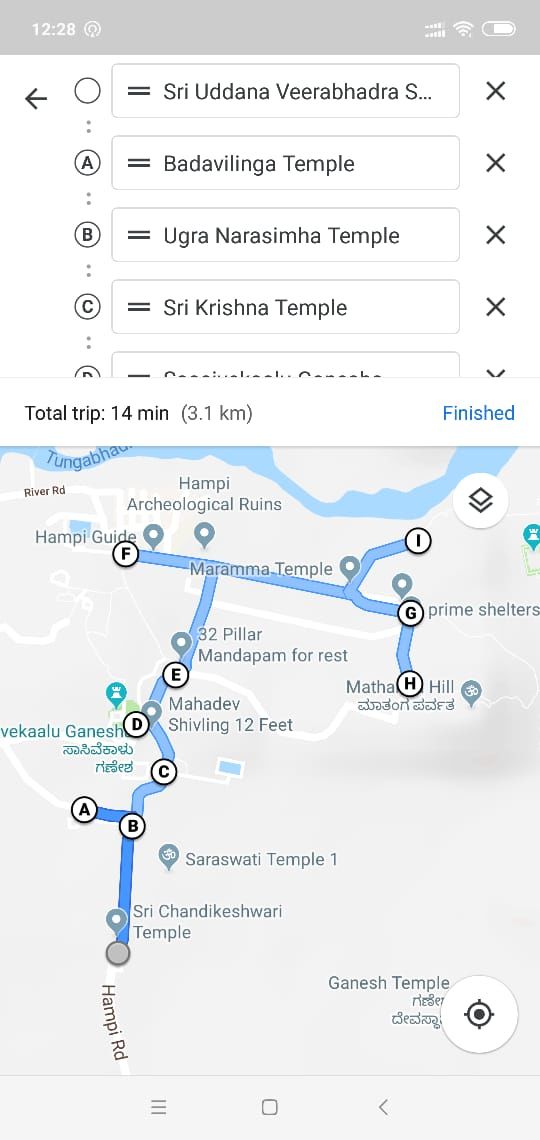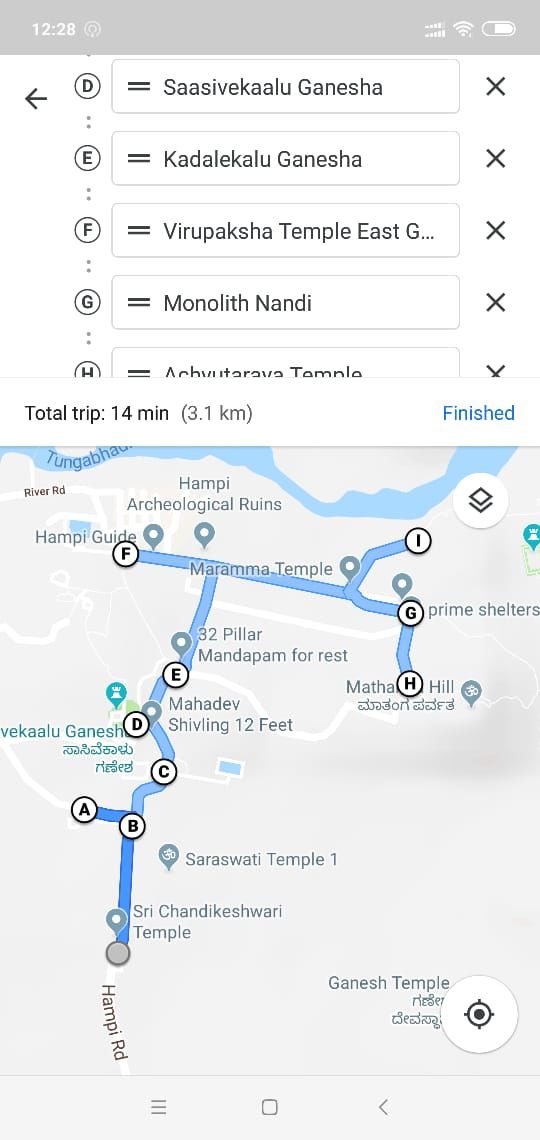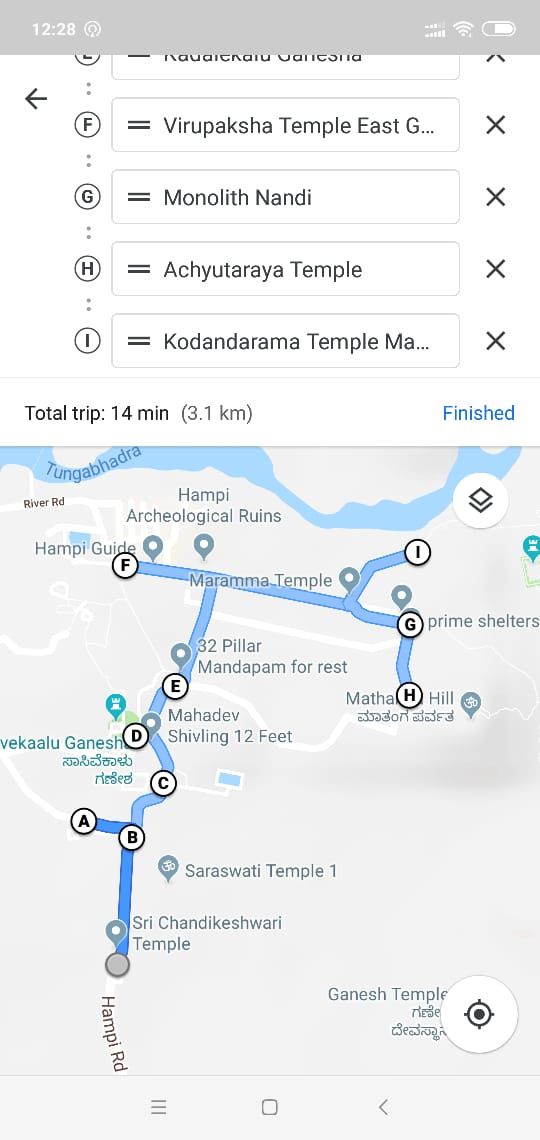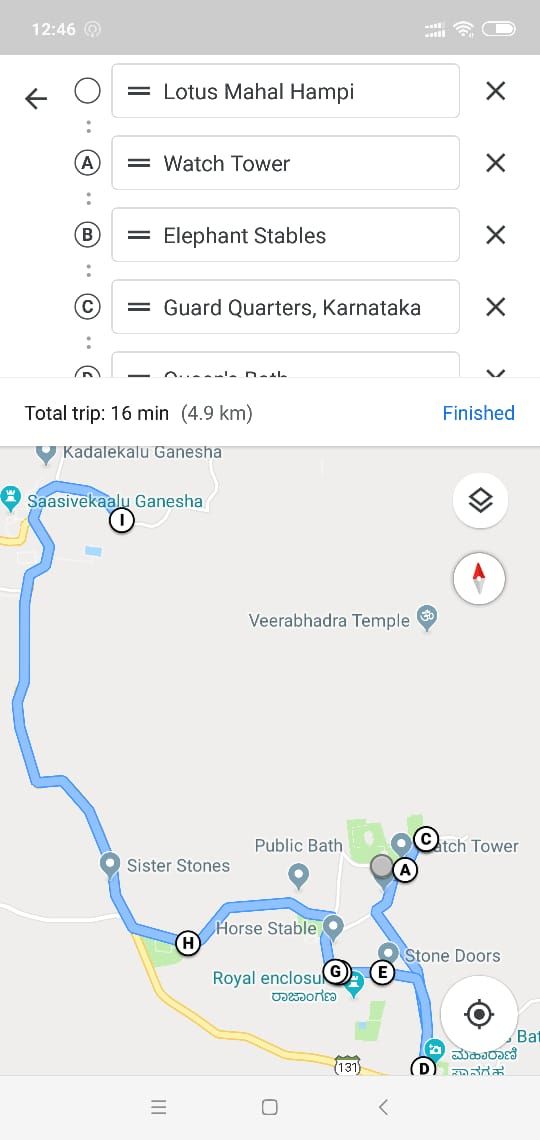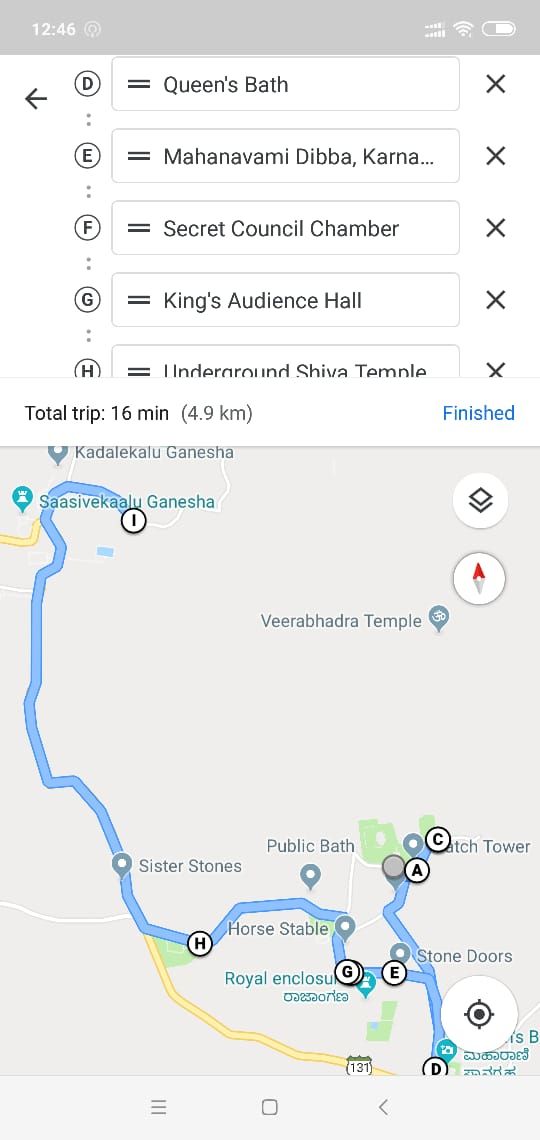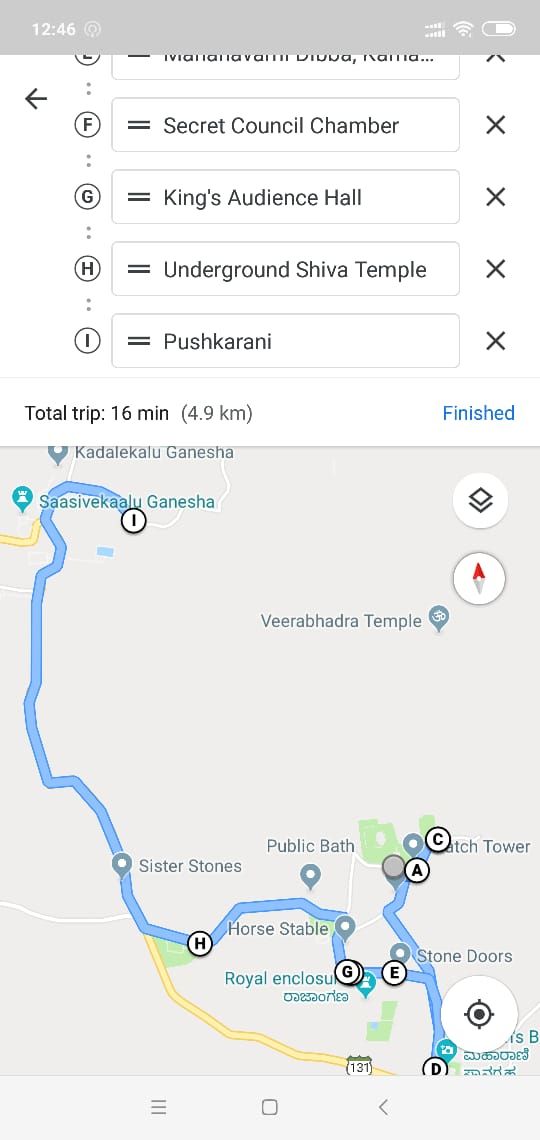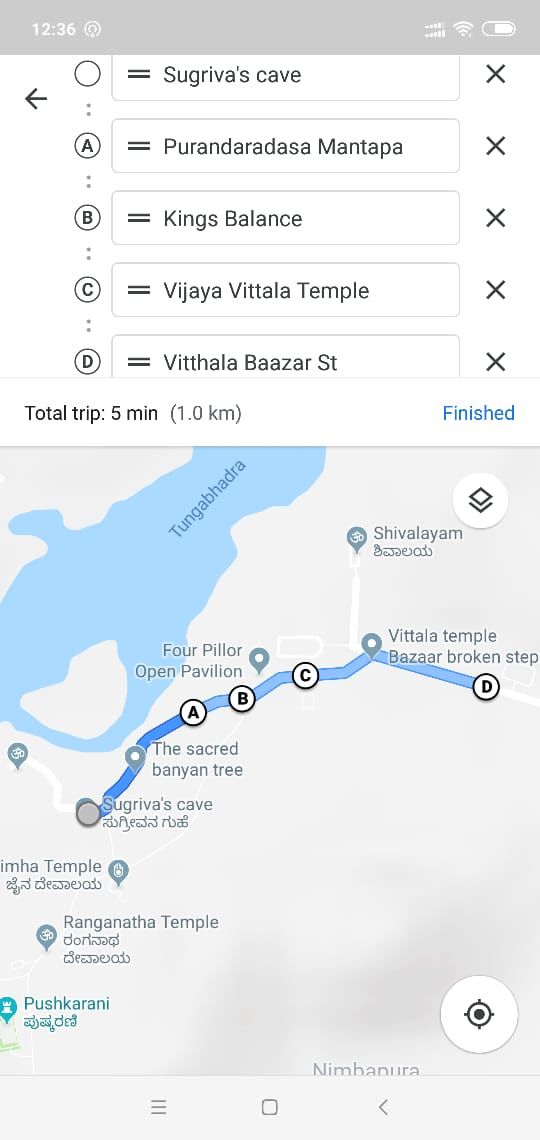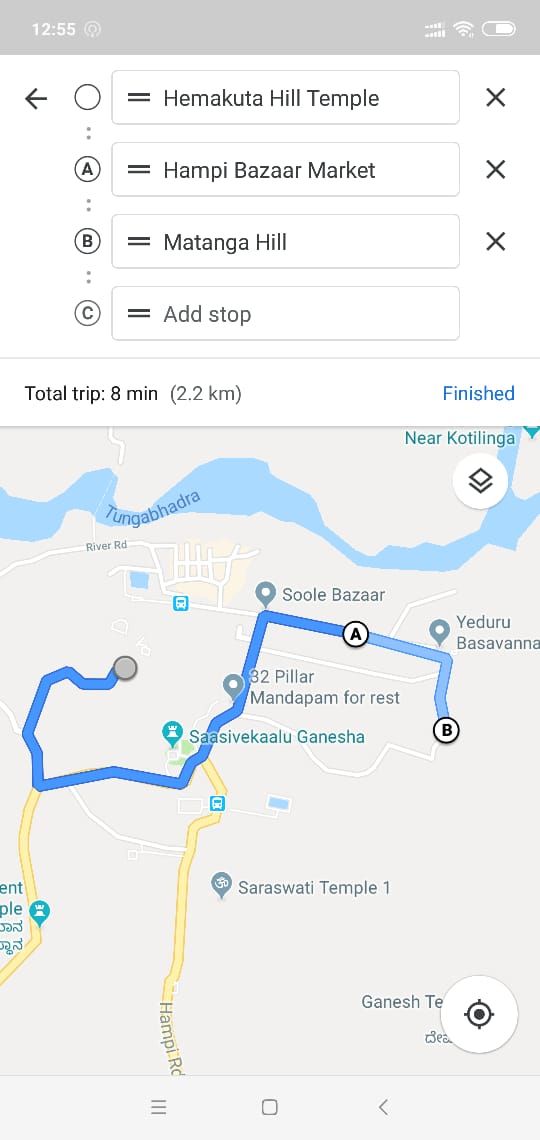 So guys if you closely observe my screenshots I have grouped places of similar genre and places close by together and accordingly I made this itinerary.
Day 1 basically covers all religious places.
Day 2 mainly covers your royal architectures and few temples.
Day 3 basically is chilled out day with mountain trek. You can modify acc. to your needs.
We arrived around 7:30 in the morning at Hosapete railway station from Bangalore. We took and overnight train to reach here.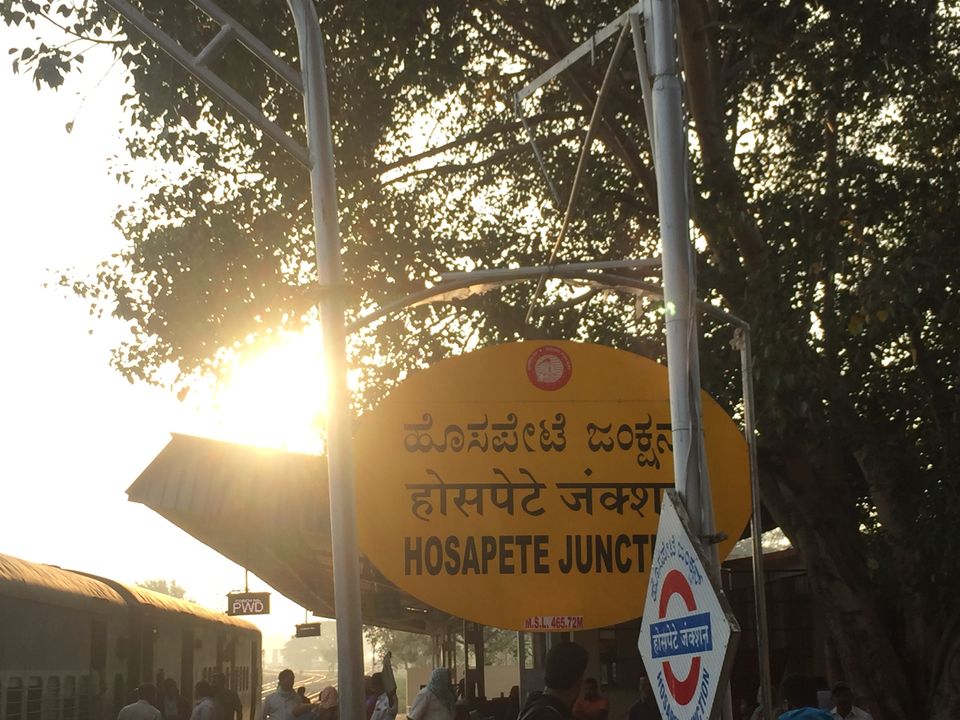 As we didn't wanted to wait for an bus we took a rick to Hampi. As mentioned earlier by me regular govt. buses run and they charge 20 rupees. Rick wala charged us 140 rupees tho.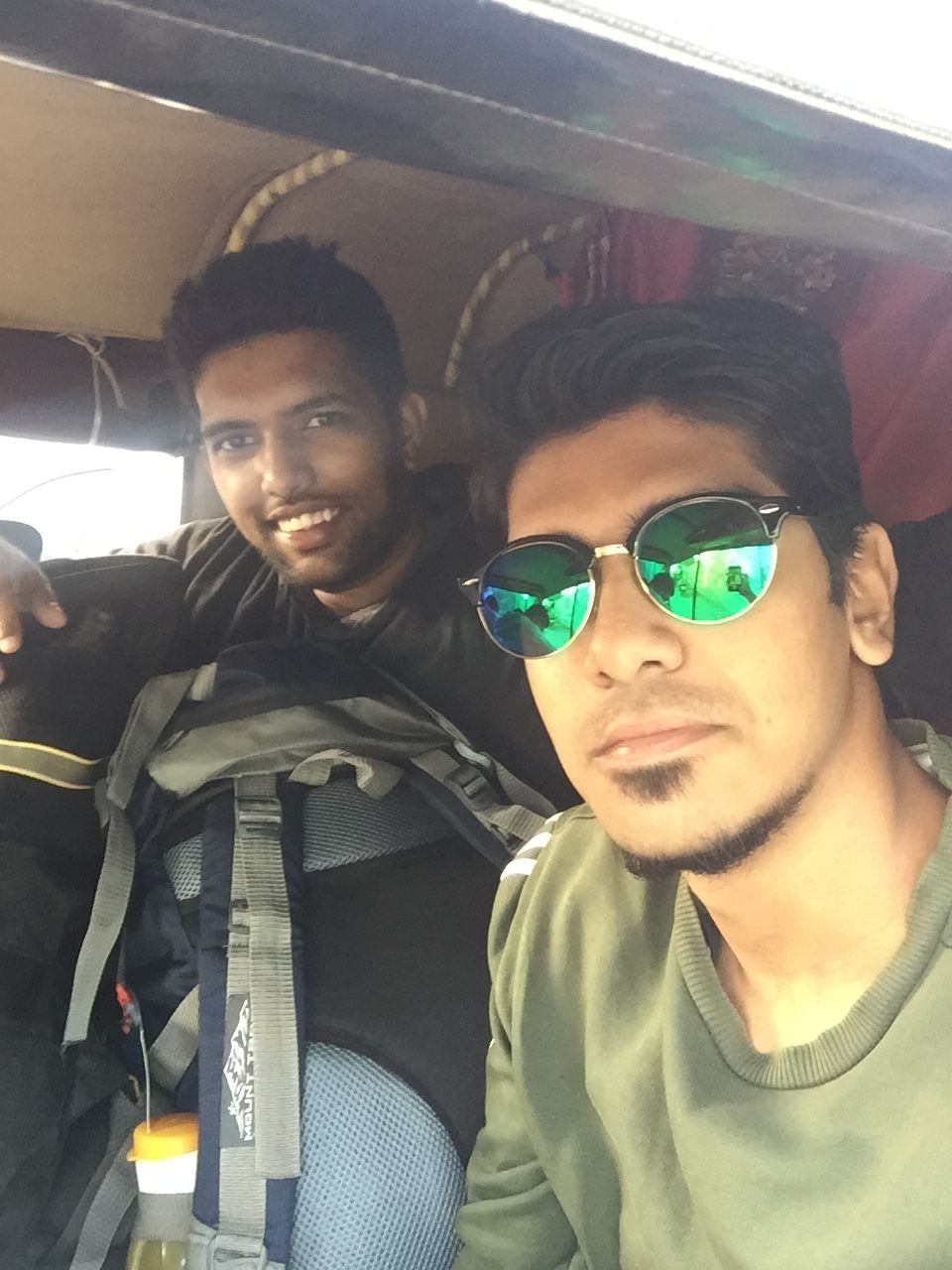 As soon we reached Hampi. We took an homestay in Hampi bazaar next to Virupaksha temple. You will get many homestays there ranging from 700 - 2200 per night for 3-4 guys. Ours was 1500 for 3 guys for 1 night. Cost was high as it was in backyard facing boulders which attracted all foreigners.
We freshened up and started visiting places as per itinerary mentioned above.
Now a big issue I faced was many times you wont be able to identify places as google will show you wrong directions , so its best to ask locals for help.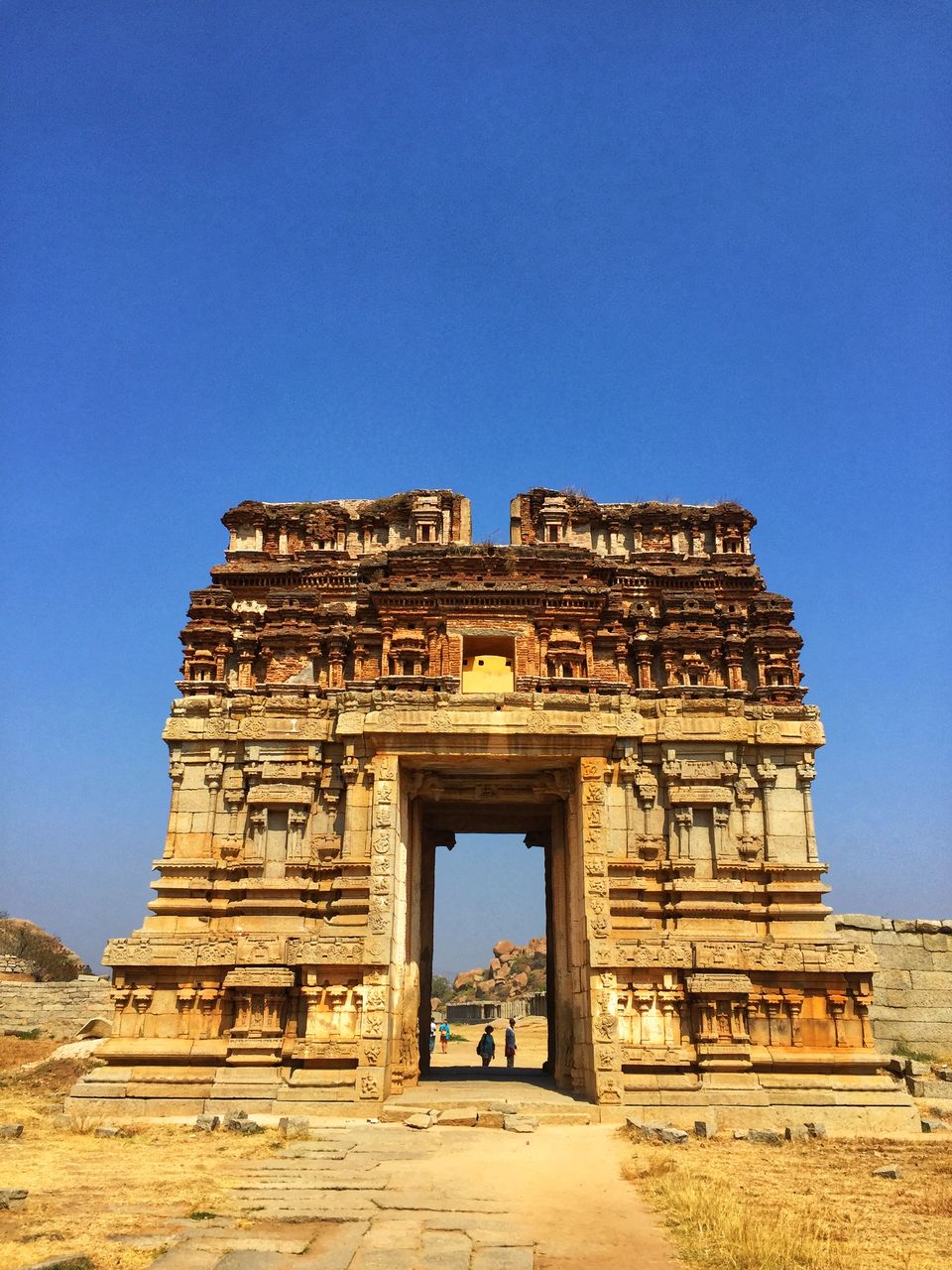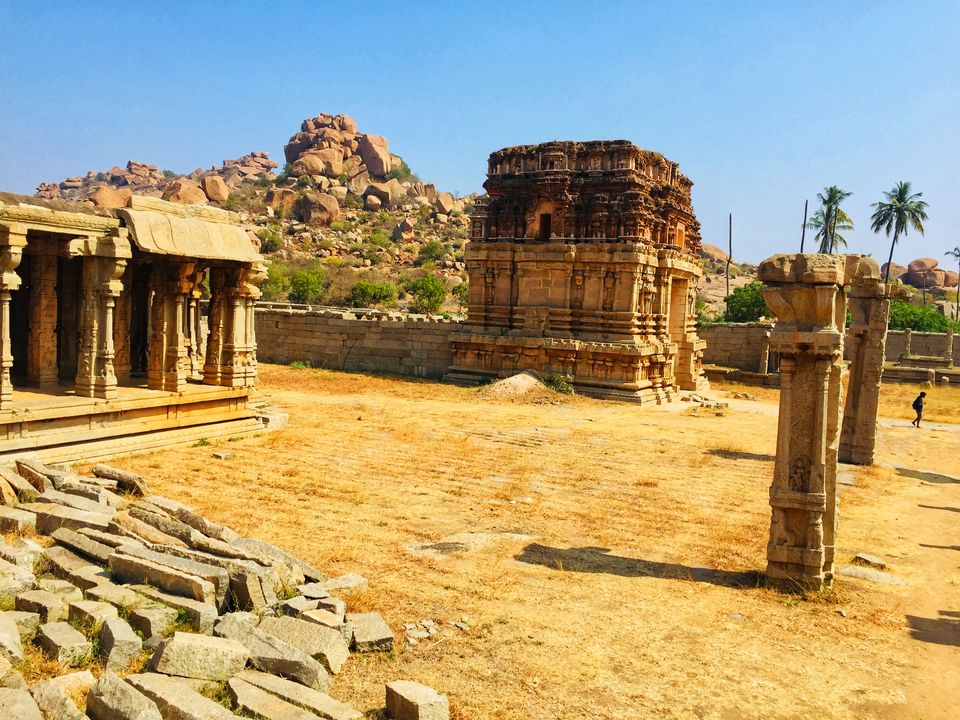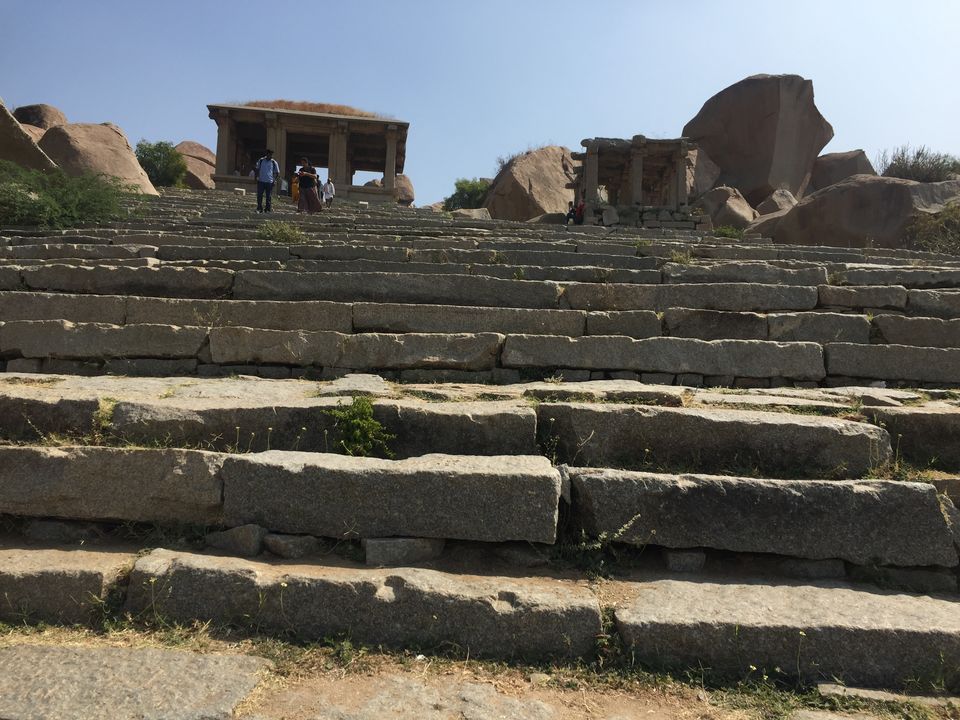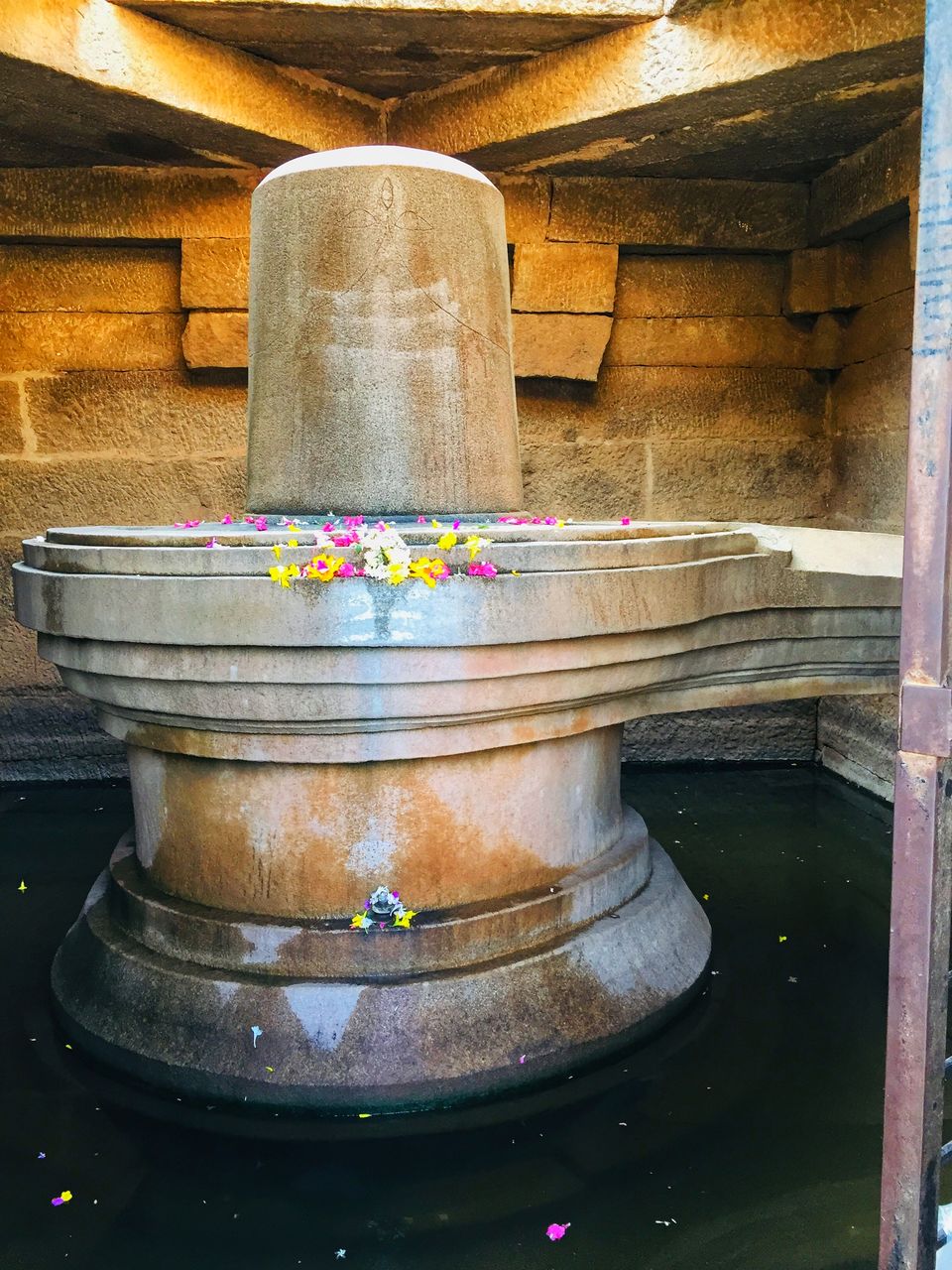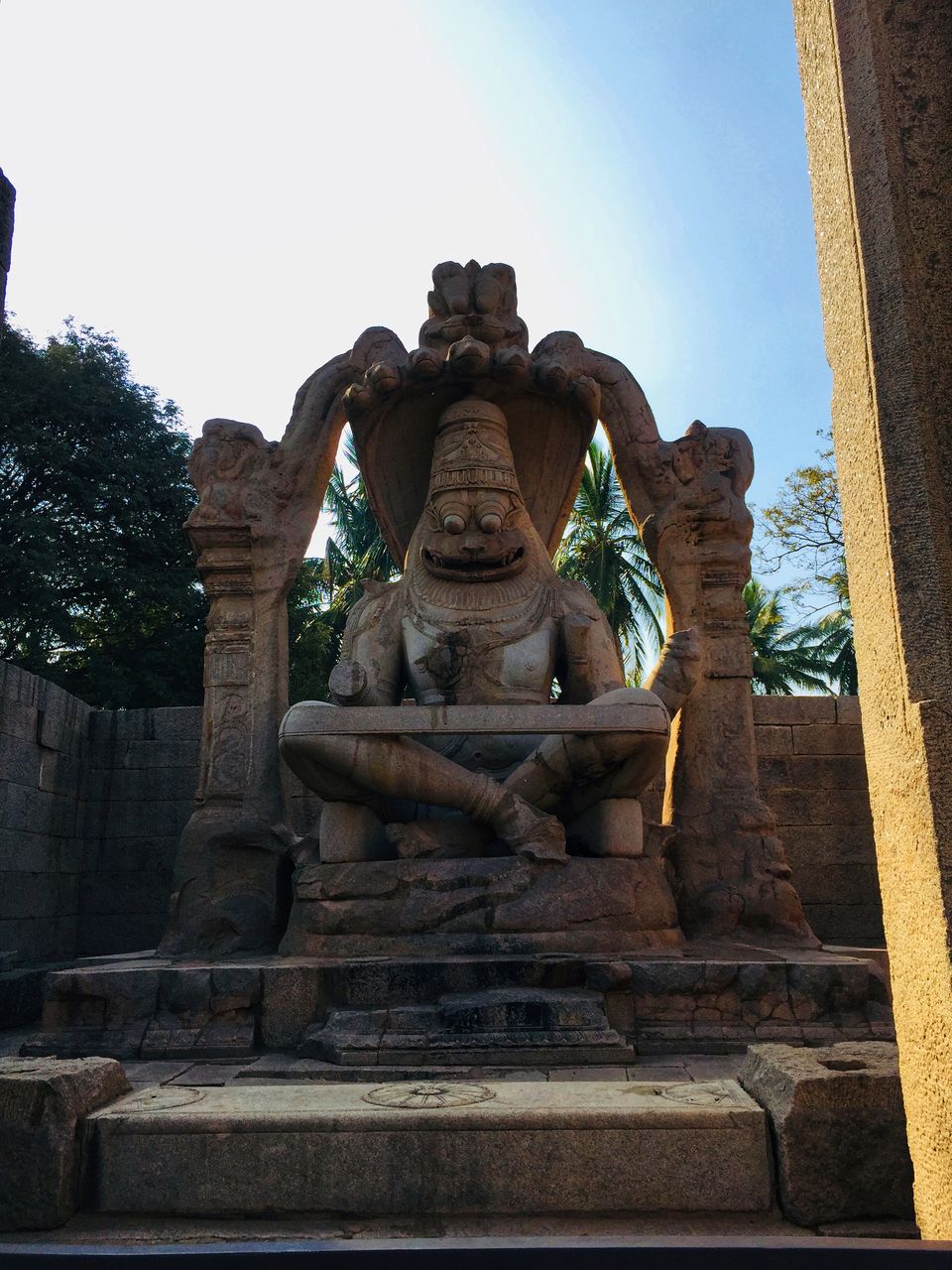 One thing I forgot to mention , is that we took cycles on rent for 1st day. 150 rupees per cycle for 24 hrs.
For lunch you will hear plenty times locals saying for Mango tree hotel in Hampi bazar and their thali is a must try along with mango lassi.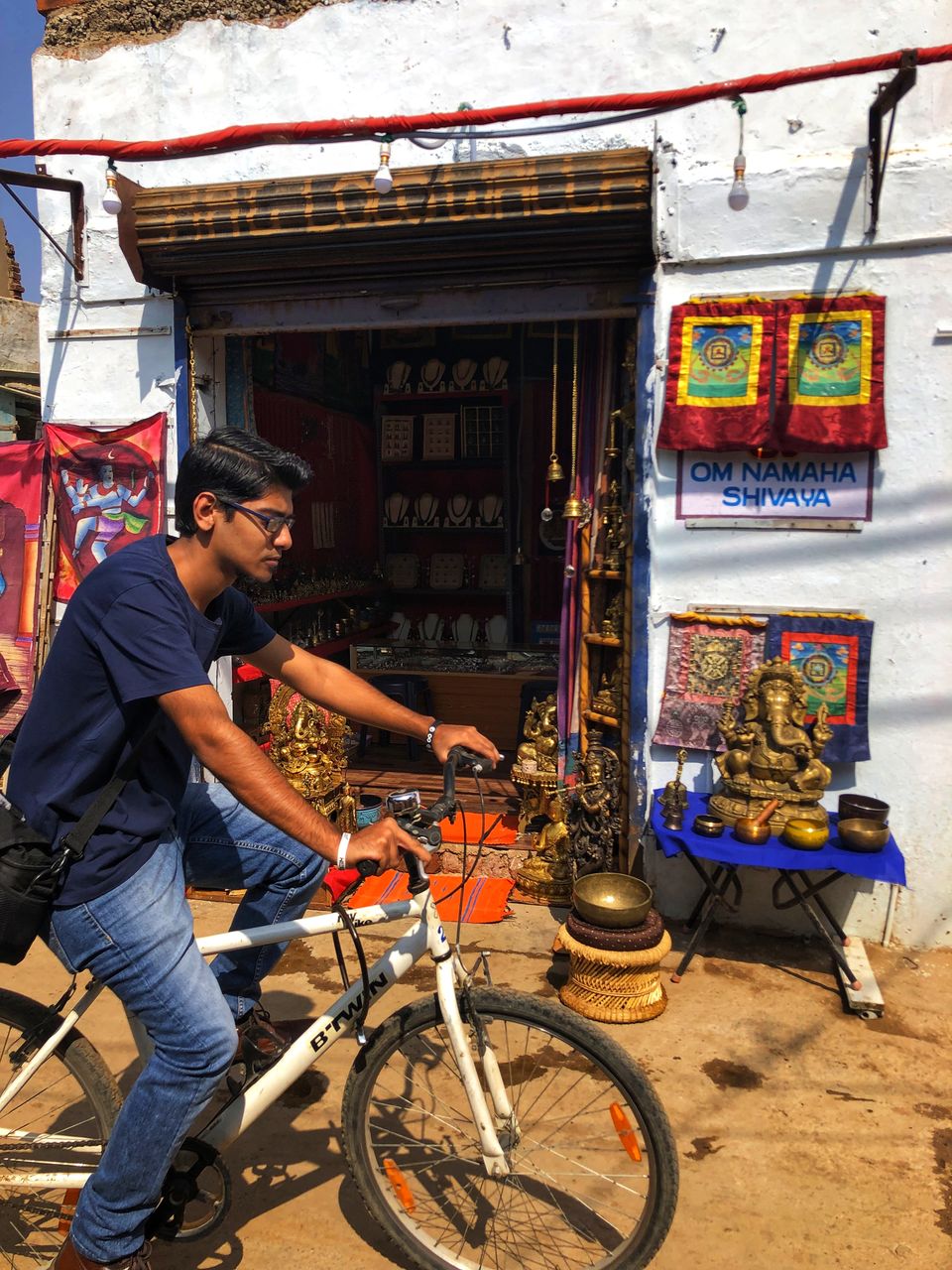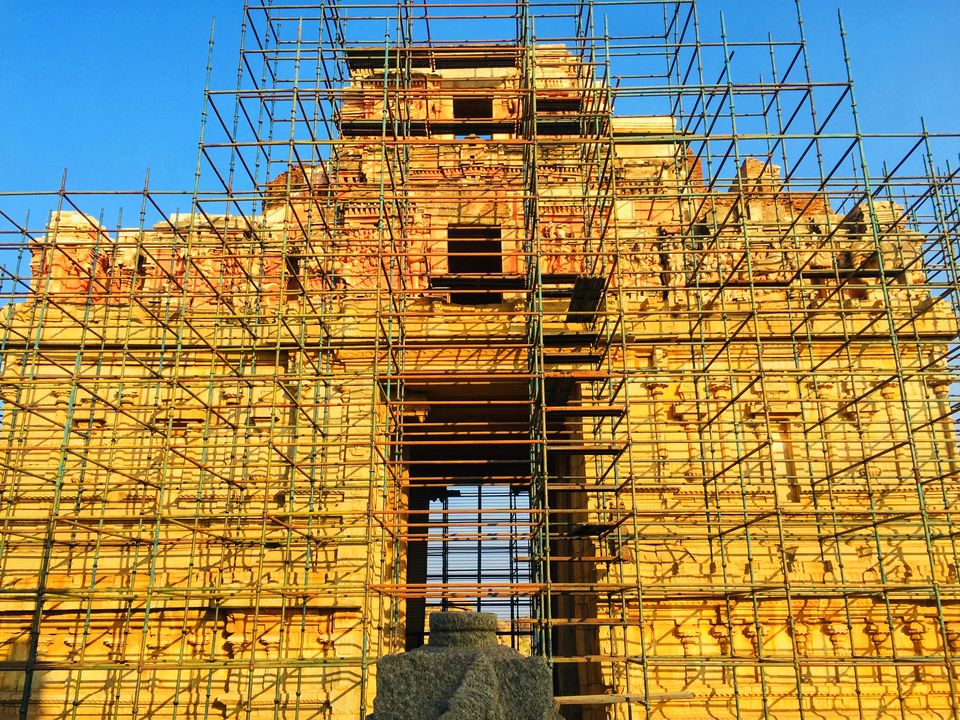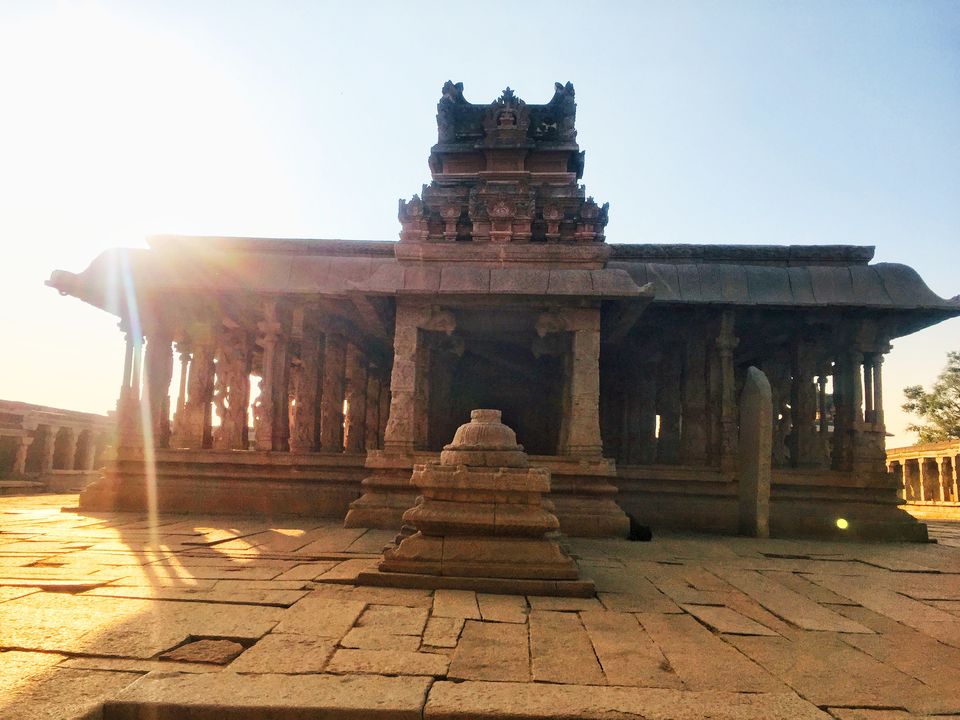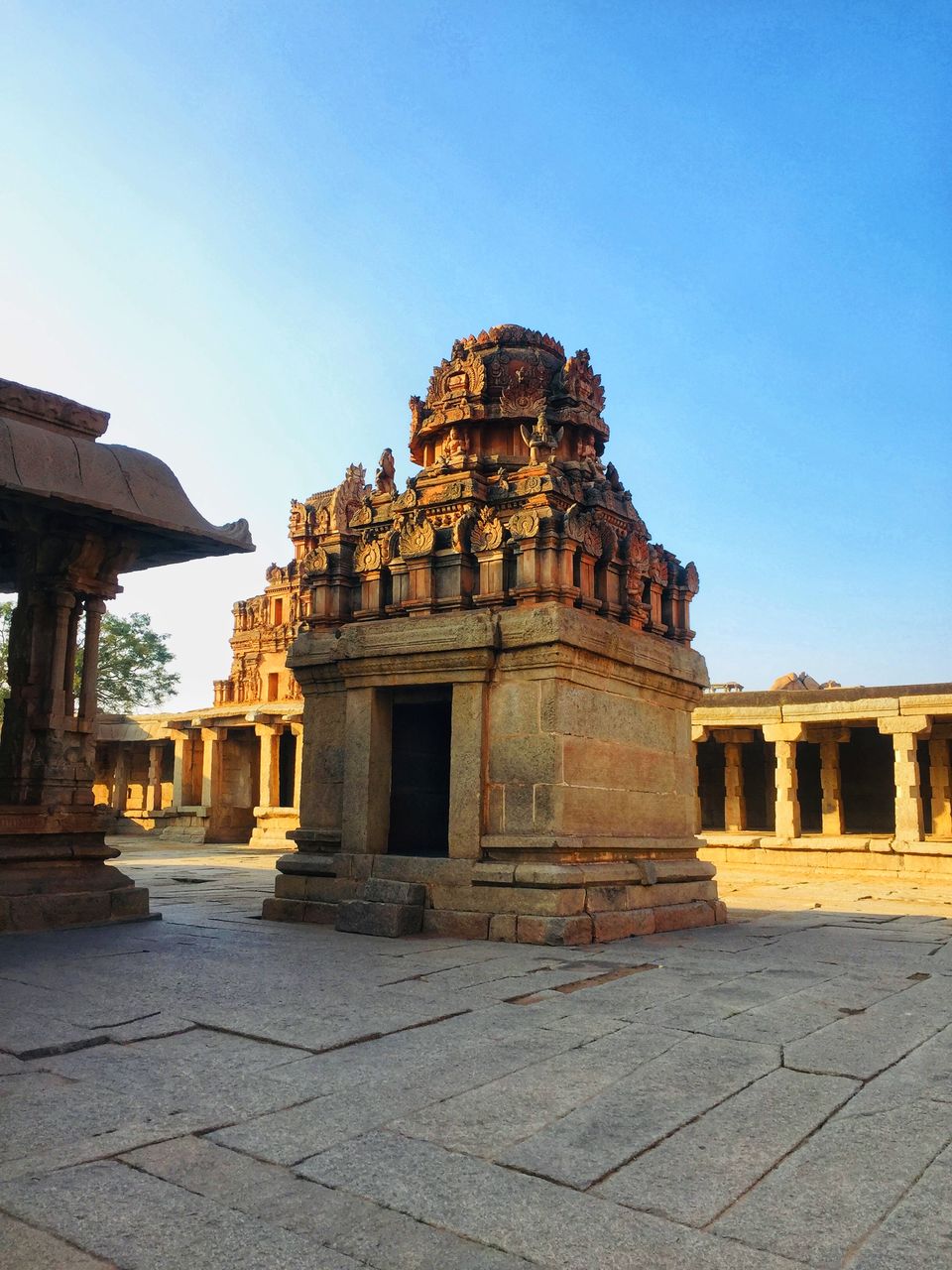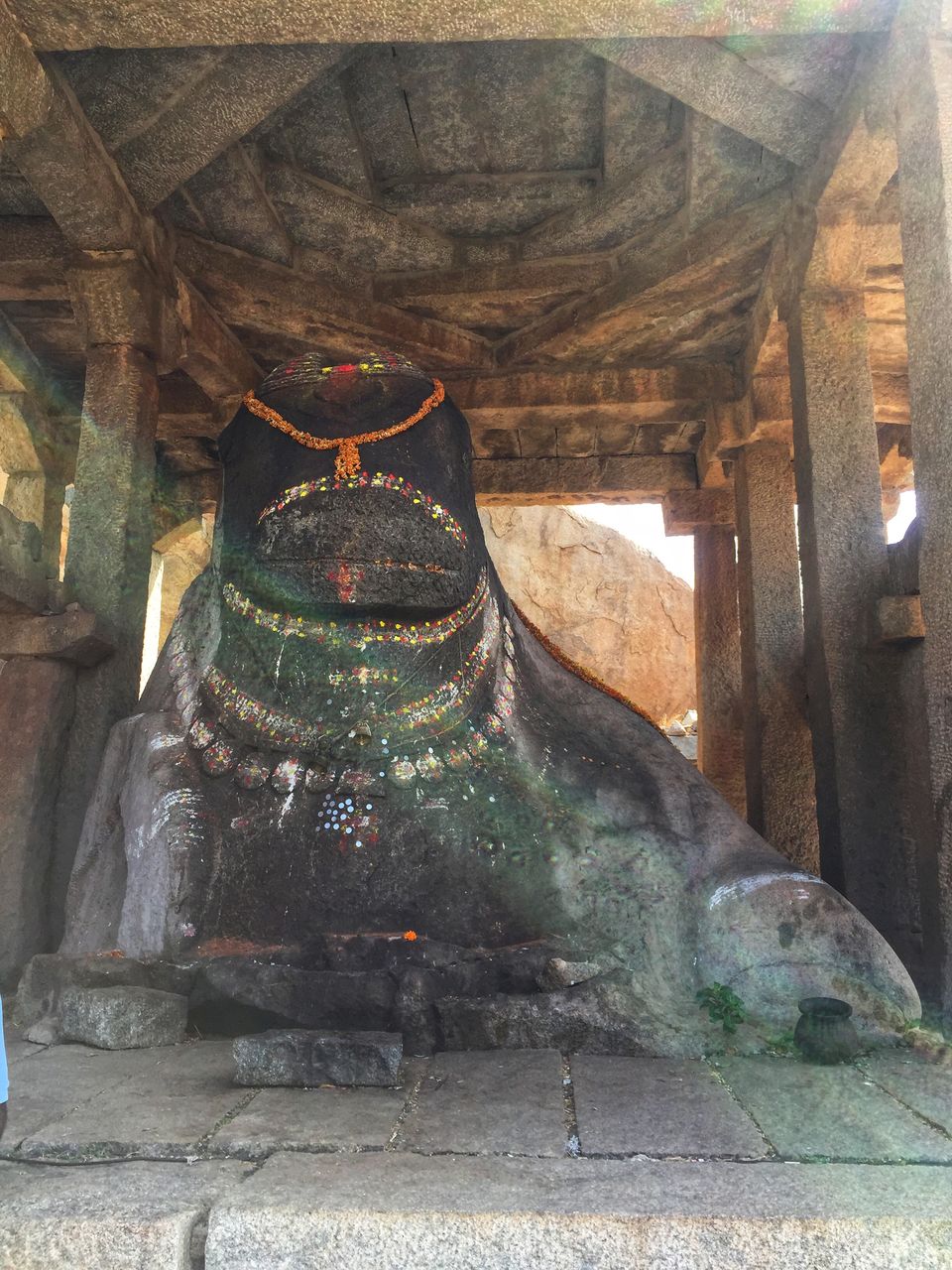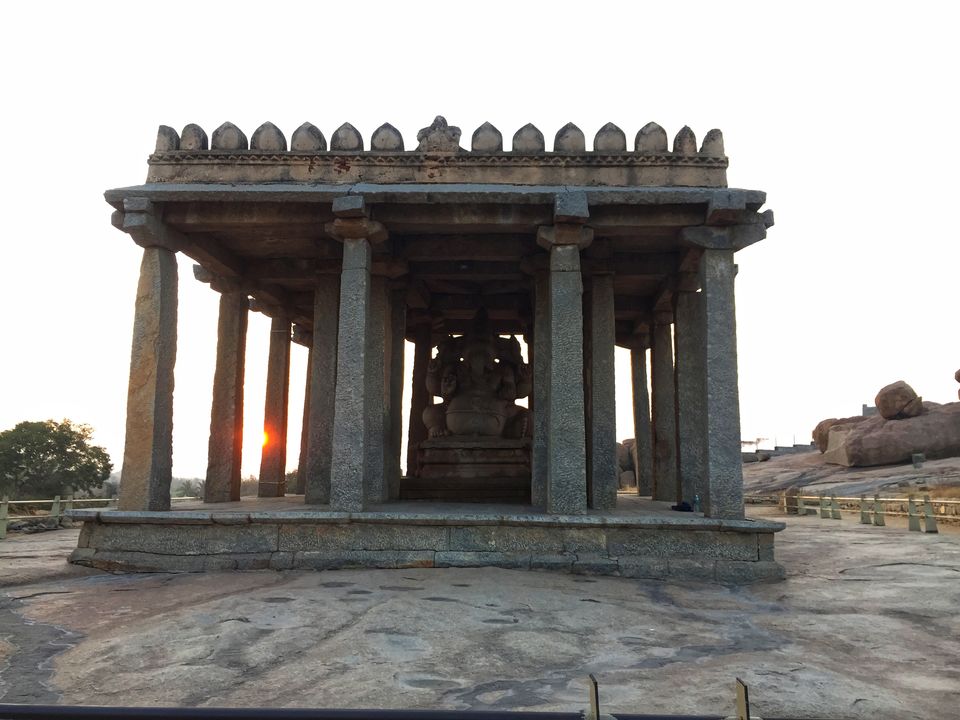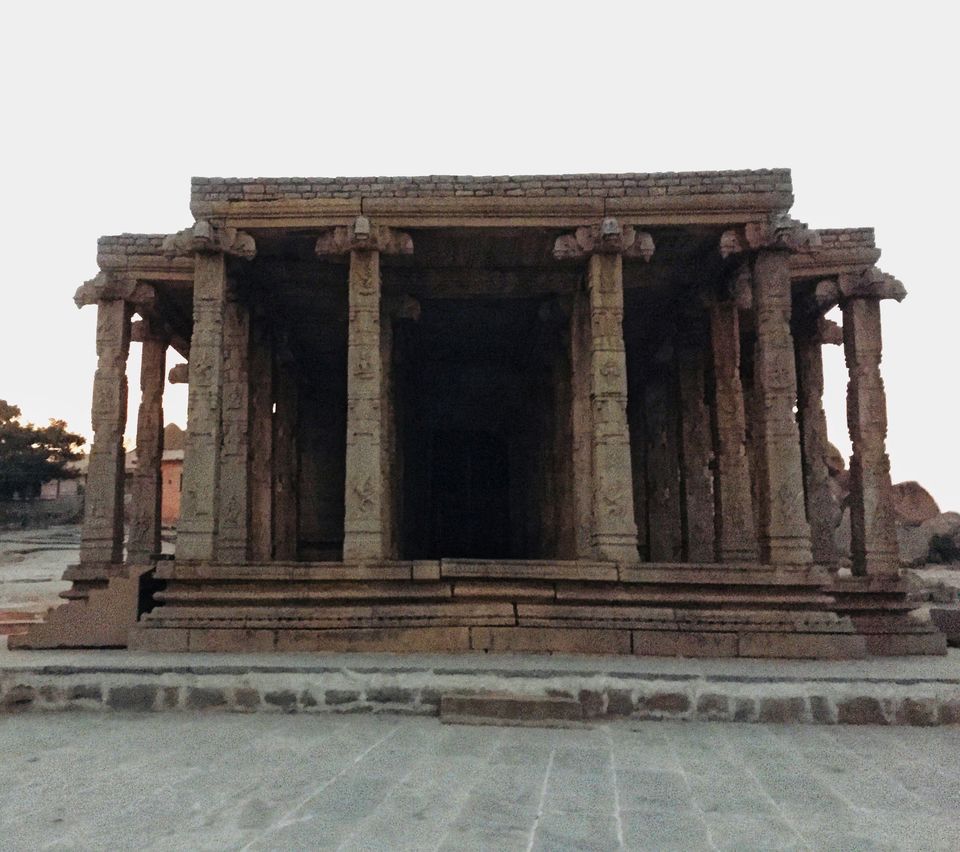 It was evening already and we started cycling back to our homestay and on our way back we covered Hemakut hill for a beautiful sunset.
There are many more sunset points , but one must not visit Hemakut hill sunset.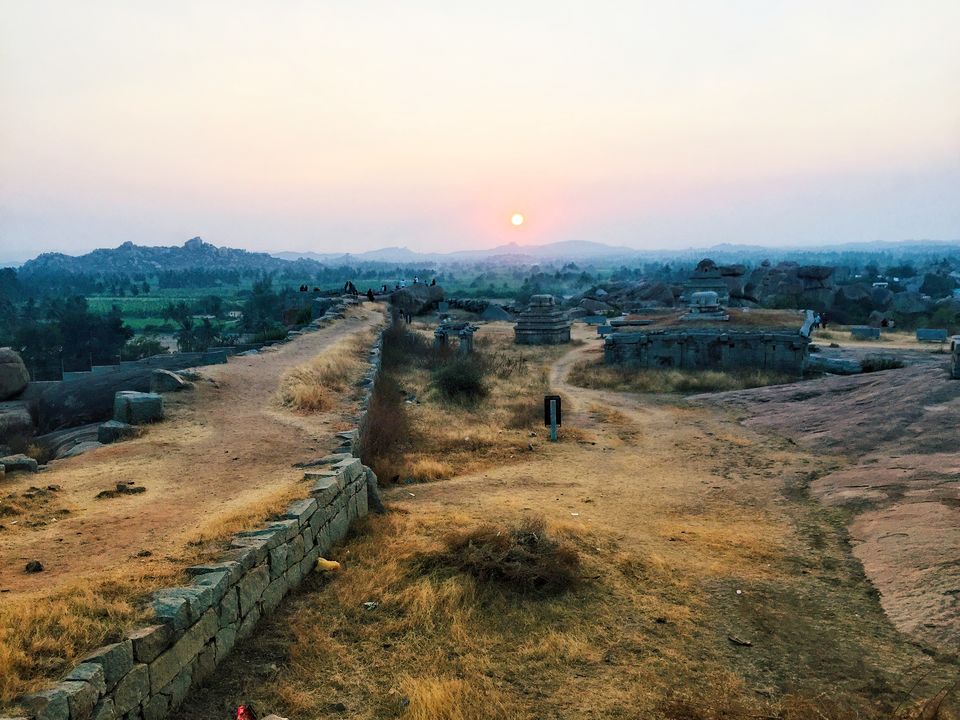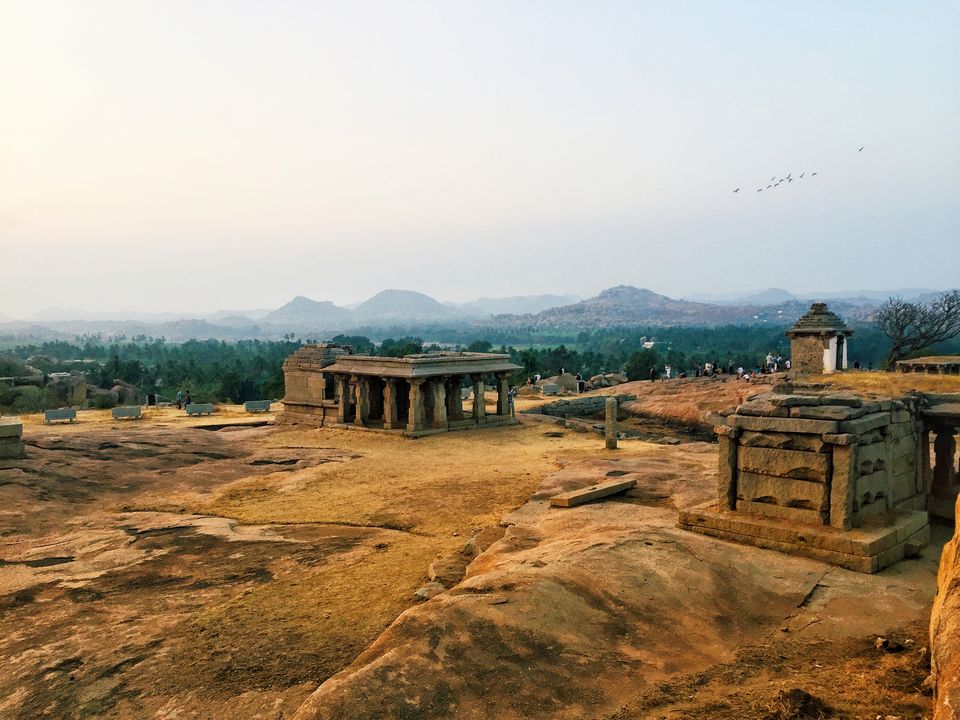 As soon we reached Hampi bazar it was already dark and Virupaksha temple was glowing in street lights.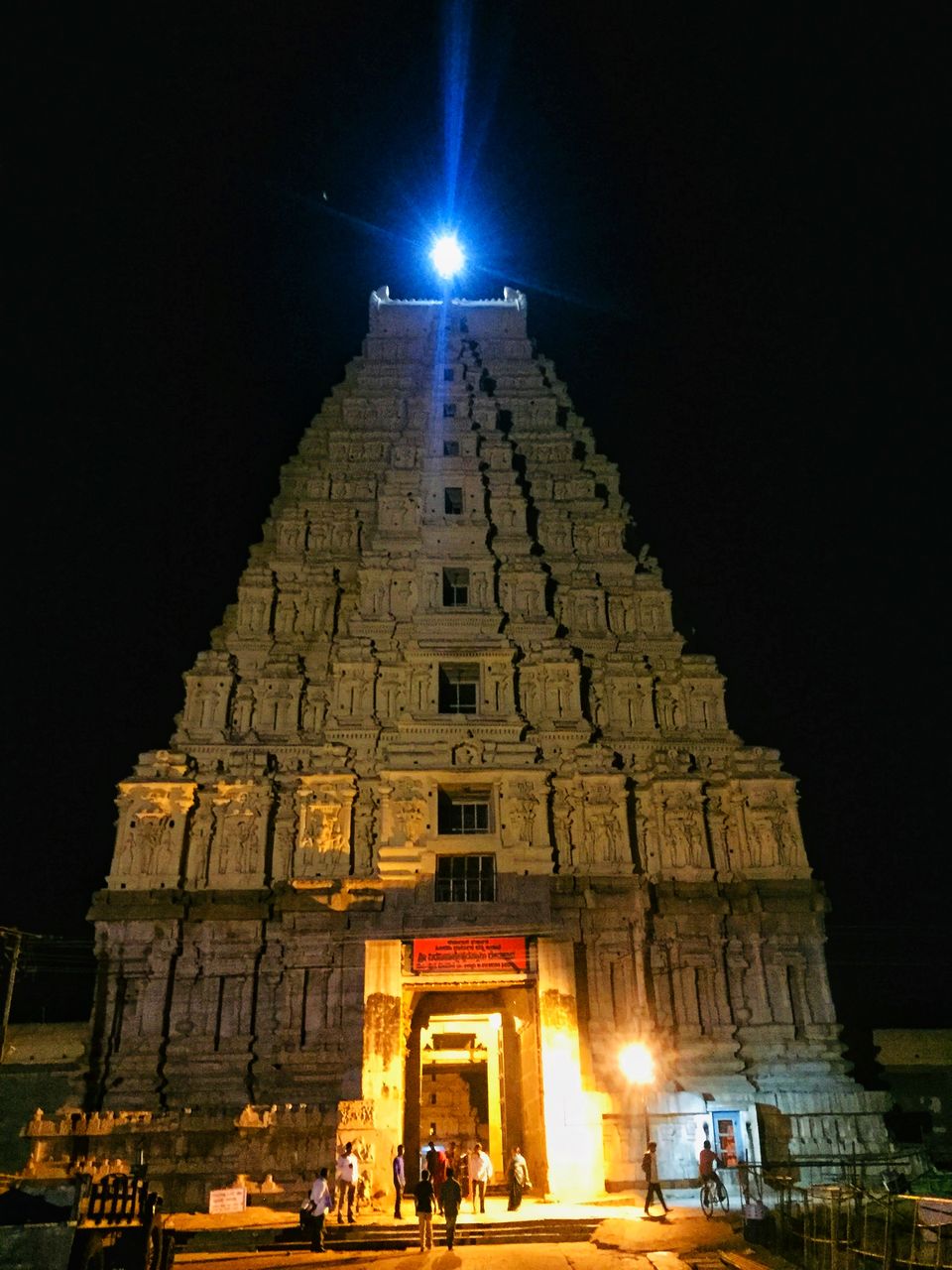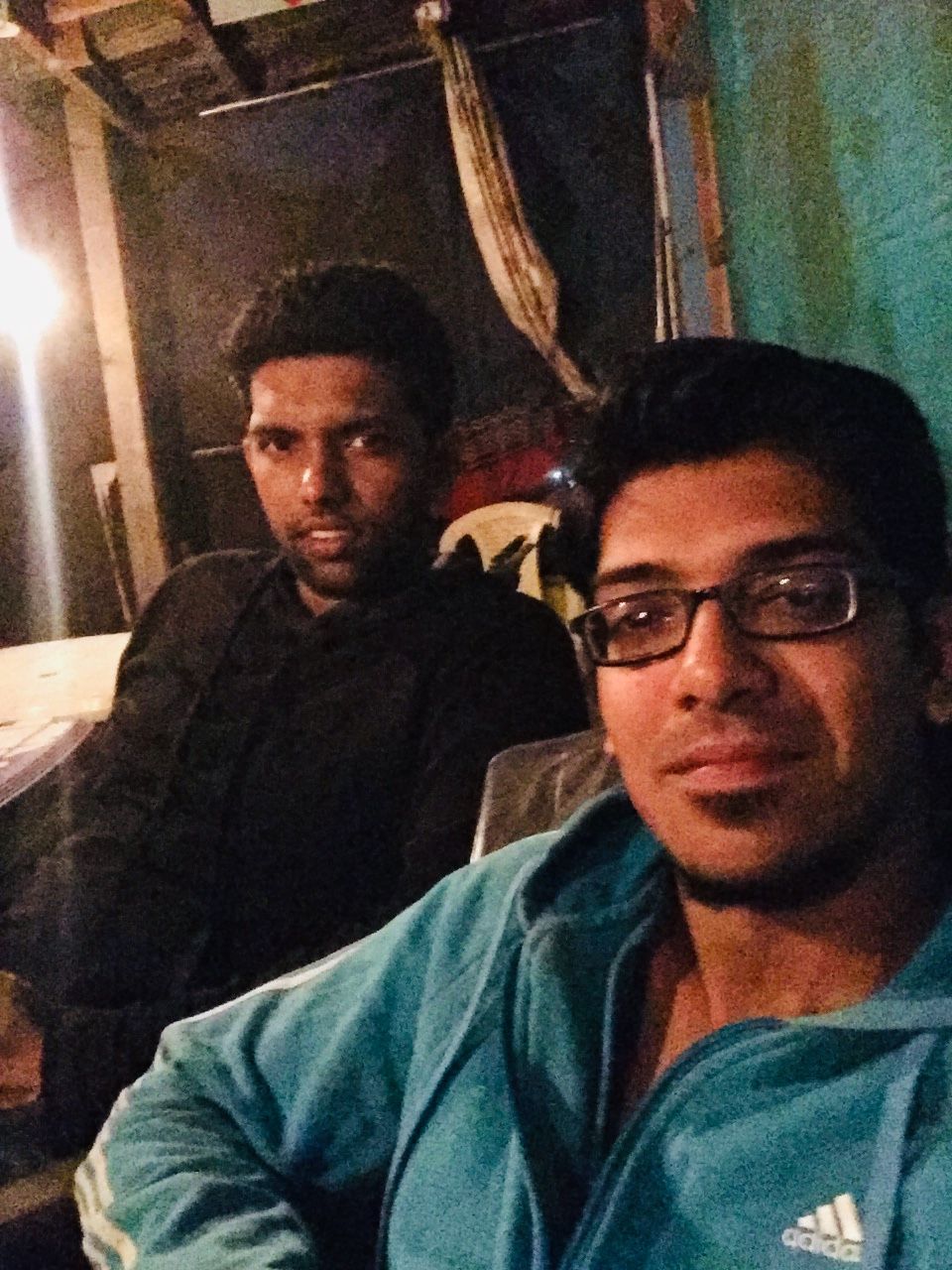 Day 2 we will start from seeking blessings at Virupaksha temple , exactly from where we left yesterday. But before that lets fill our stomachs with yummy appams and dosas.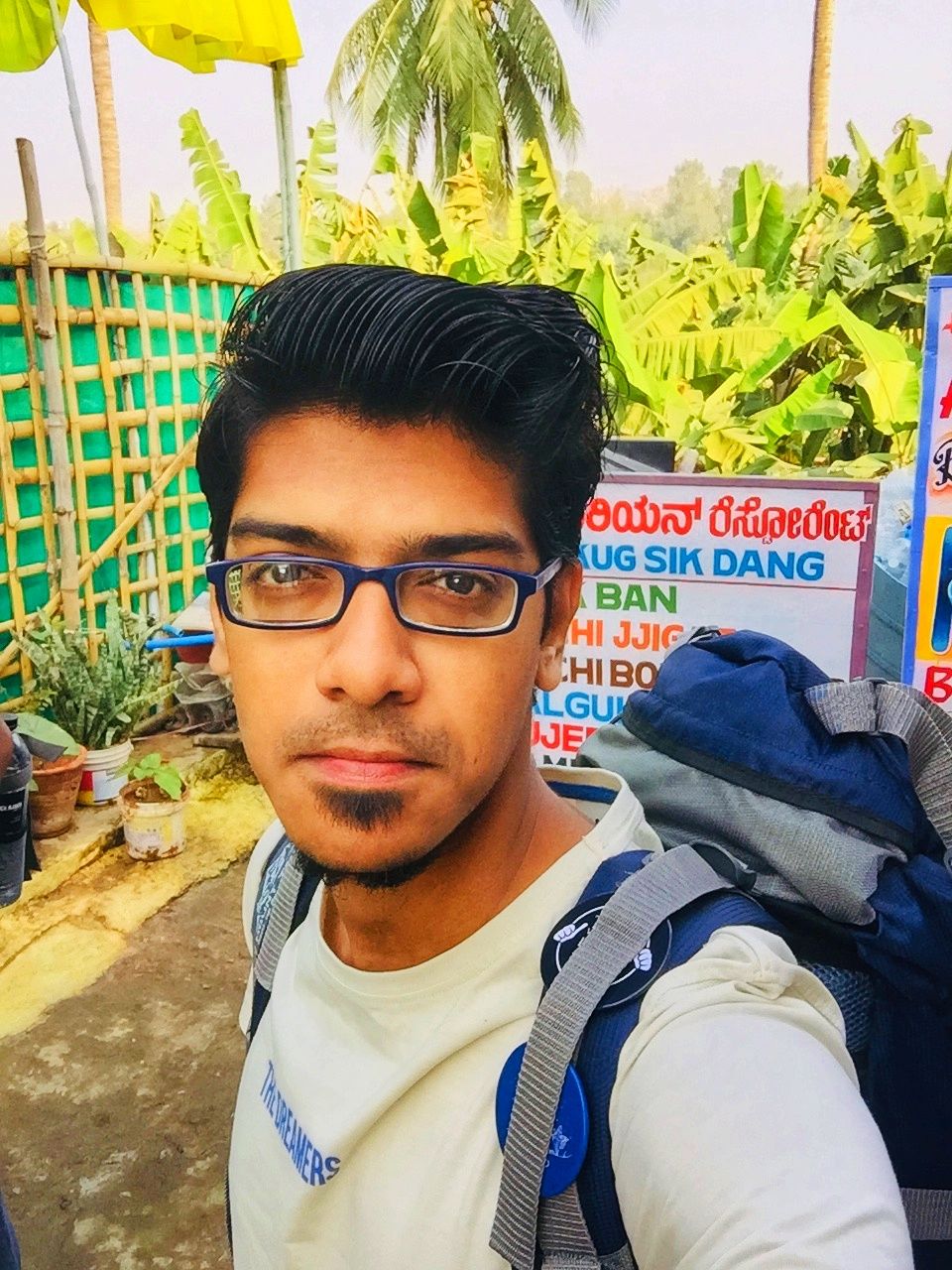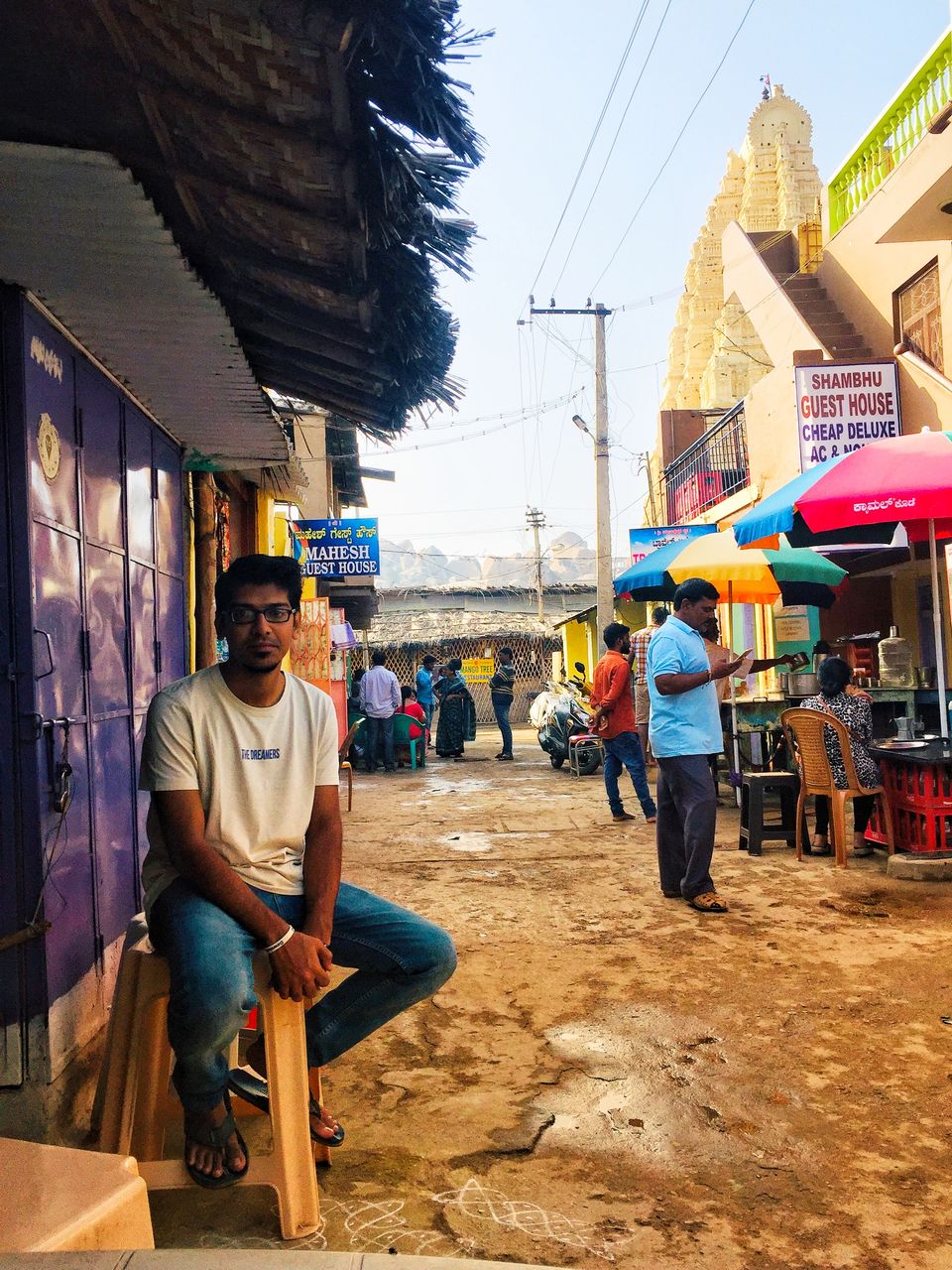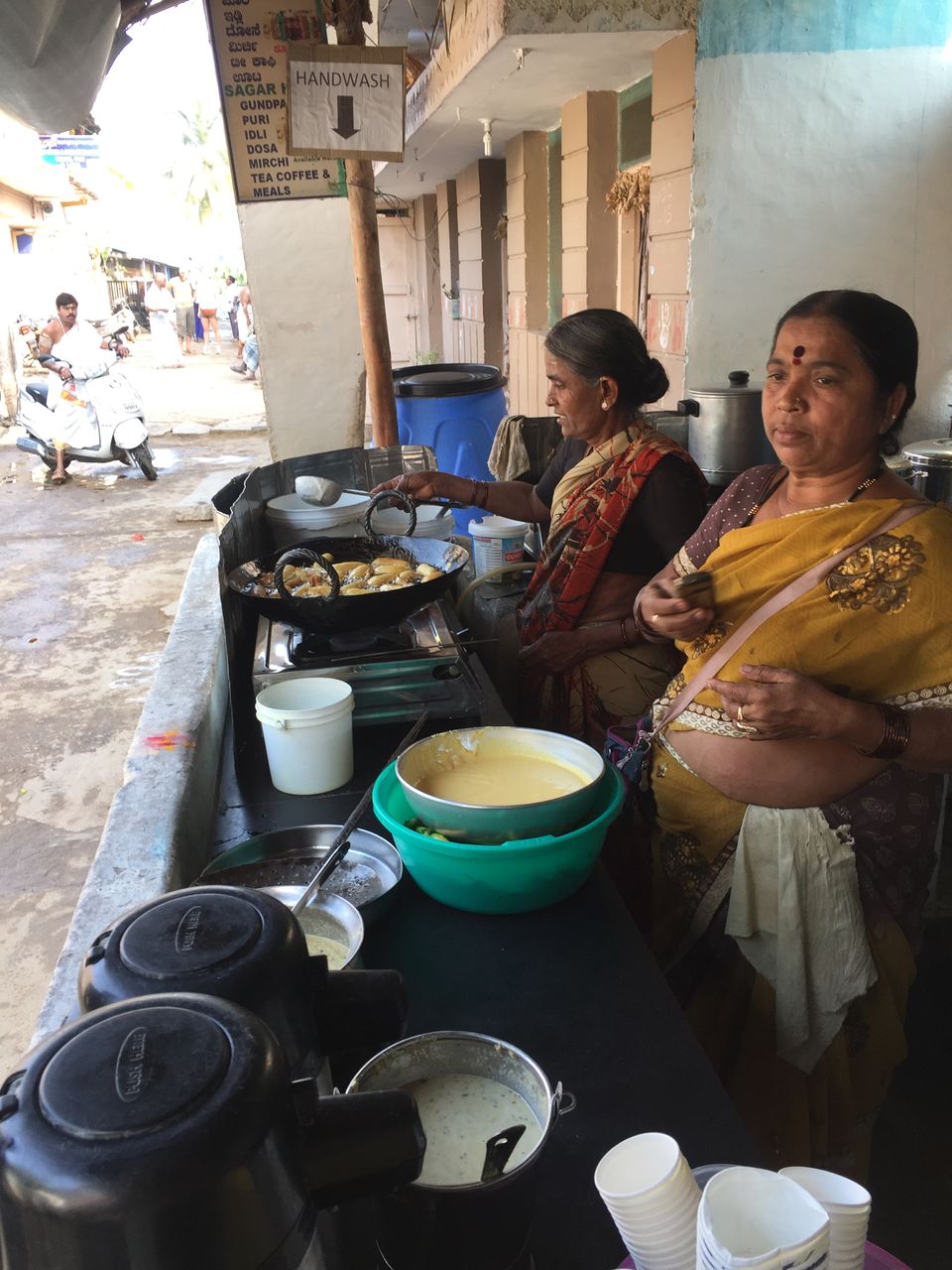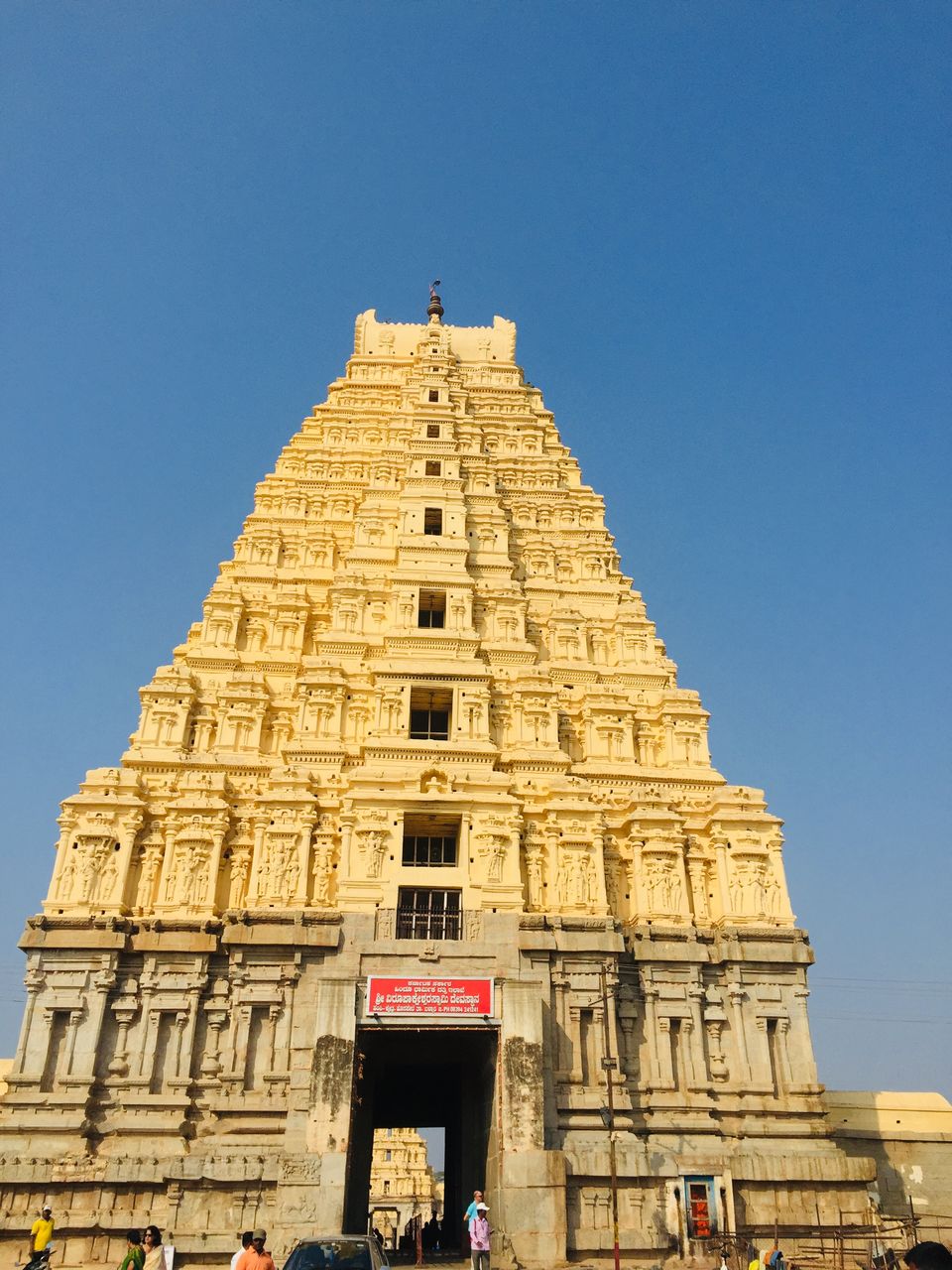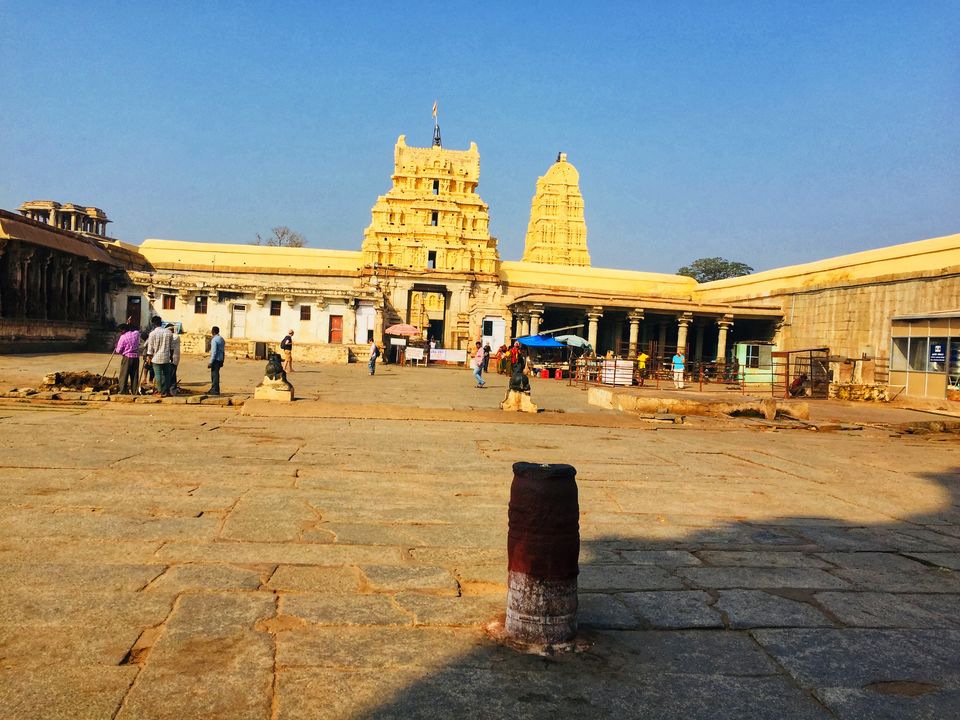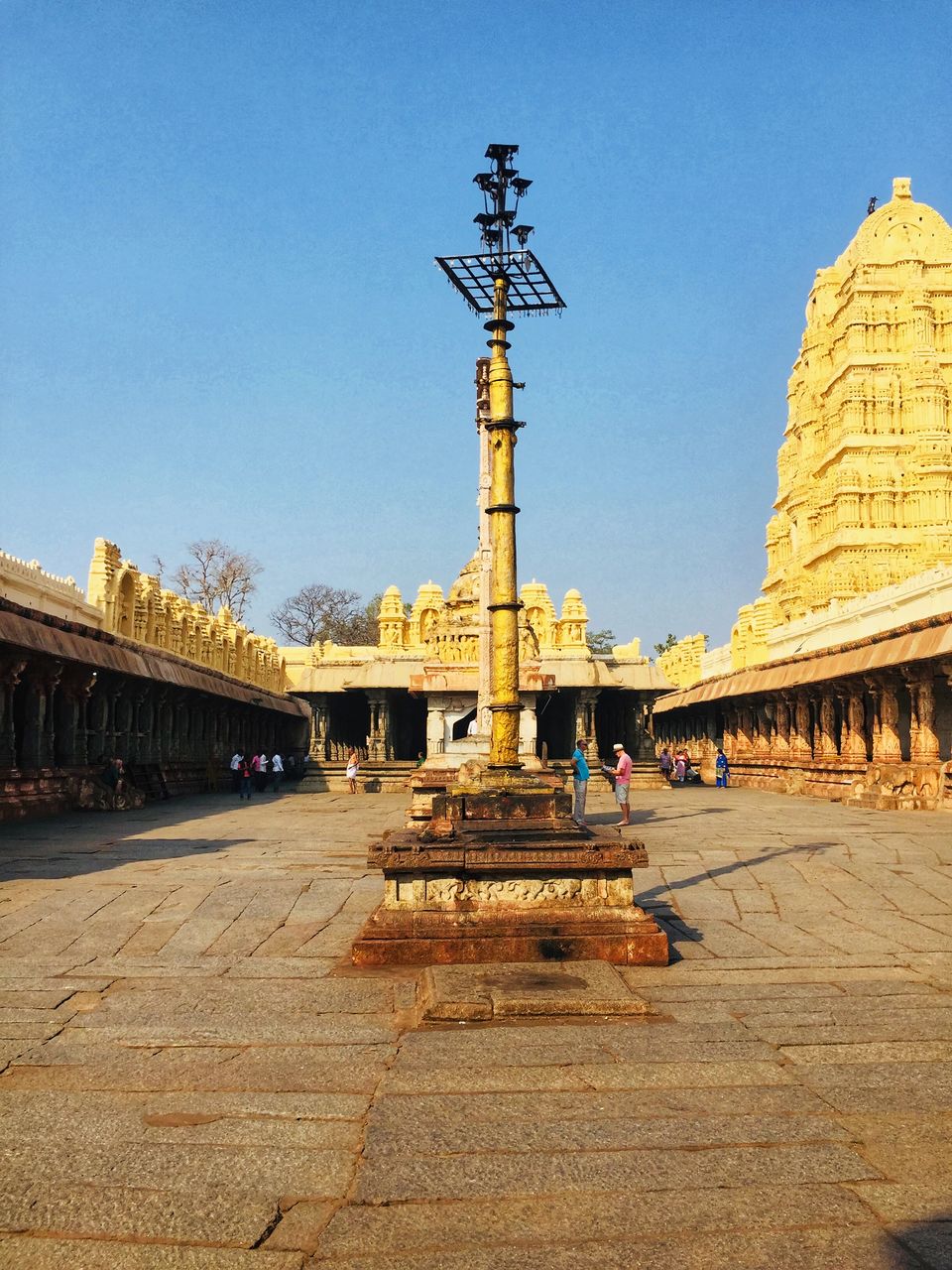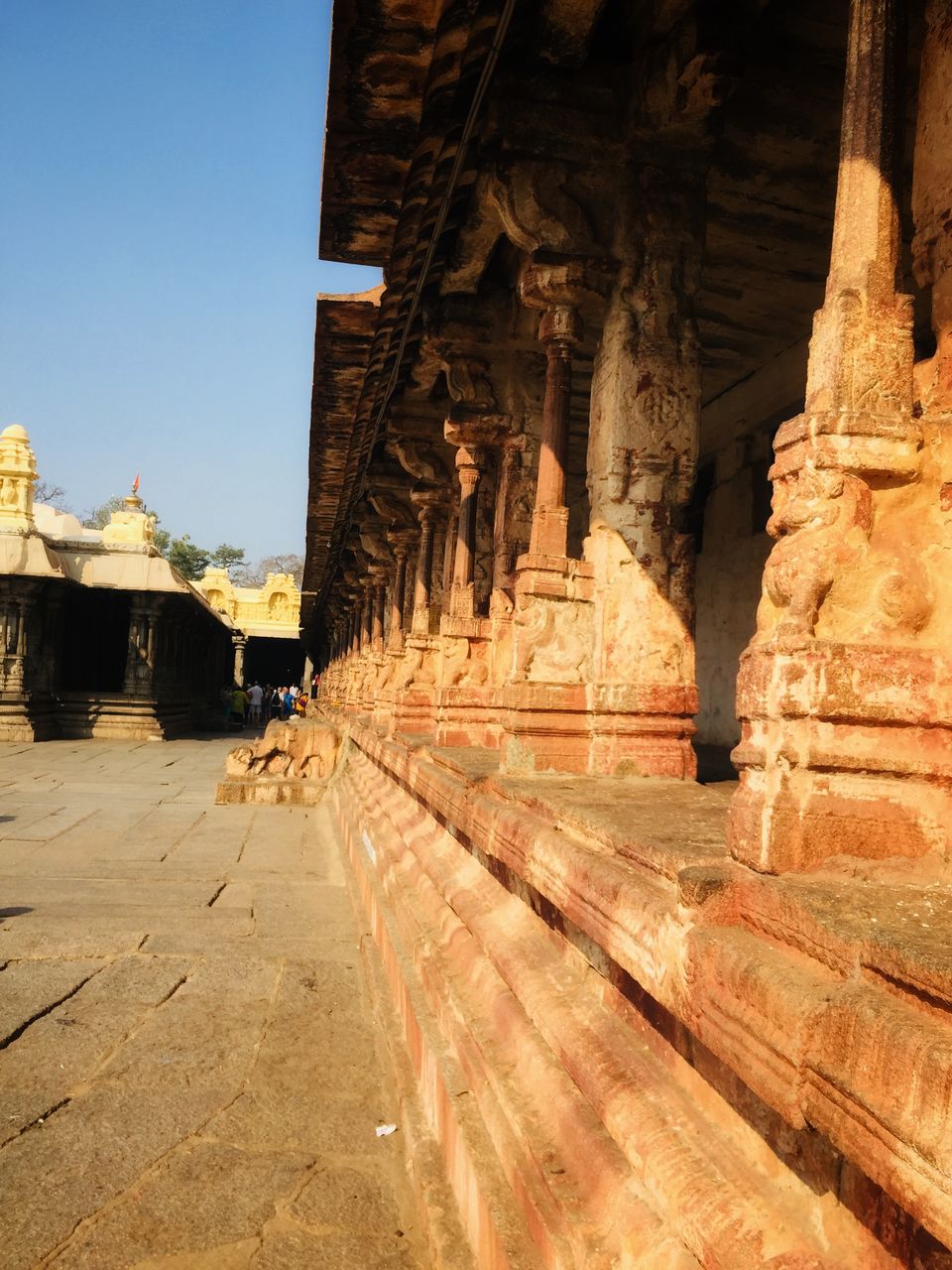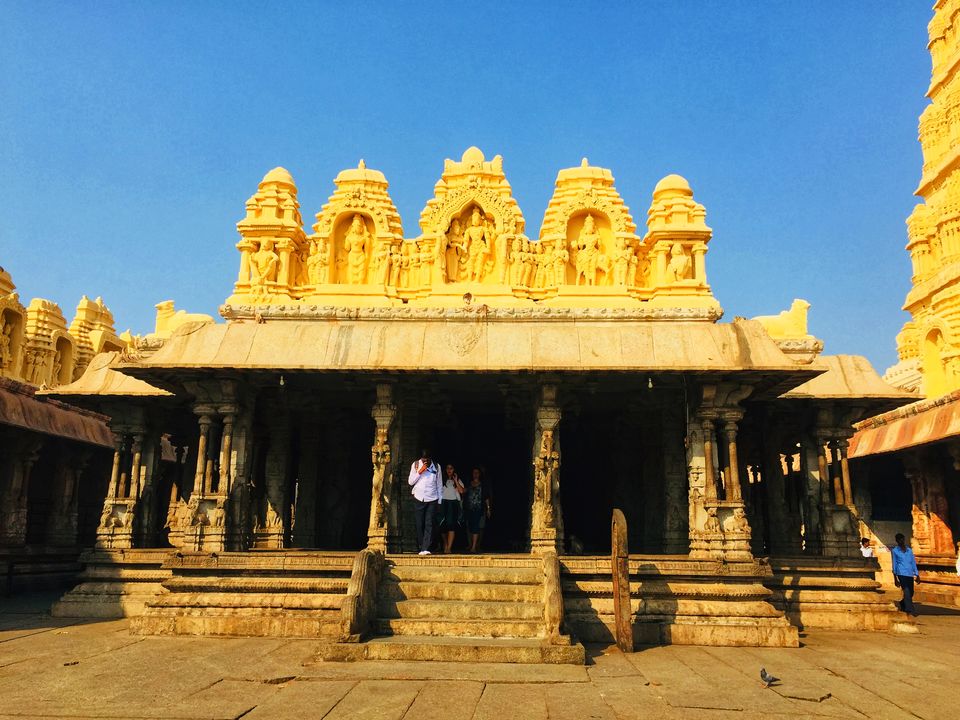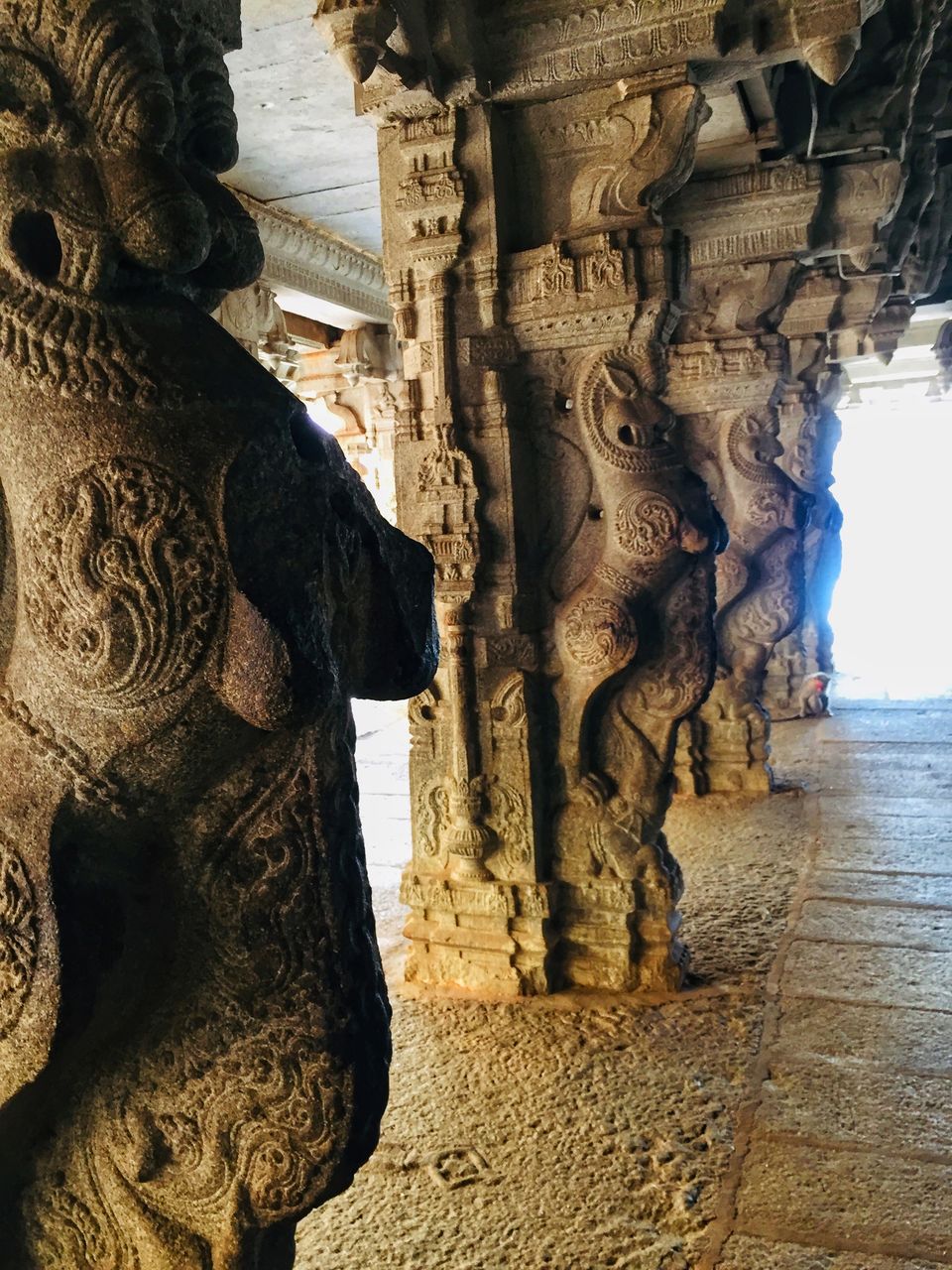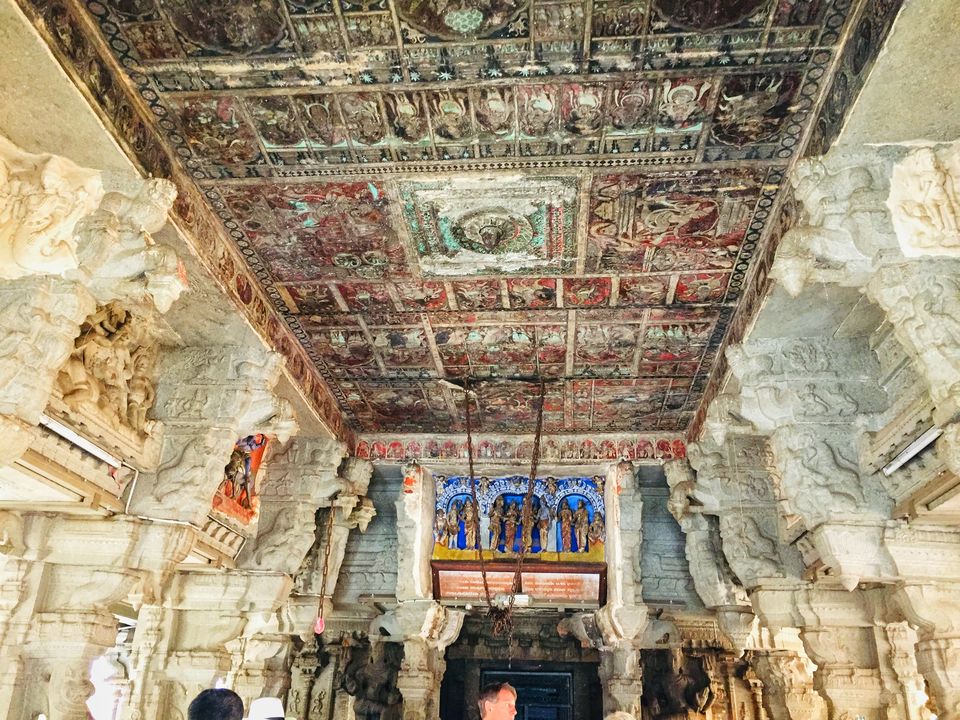 You will be left amazed by the carvings and architecture of Virupaksha temple.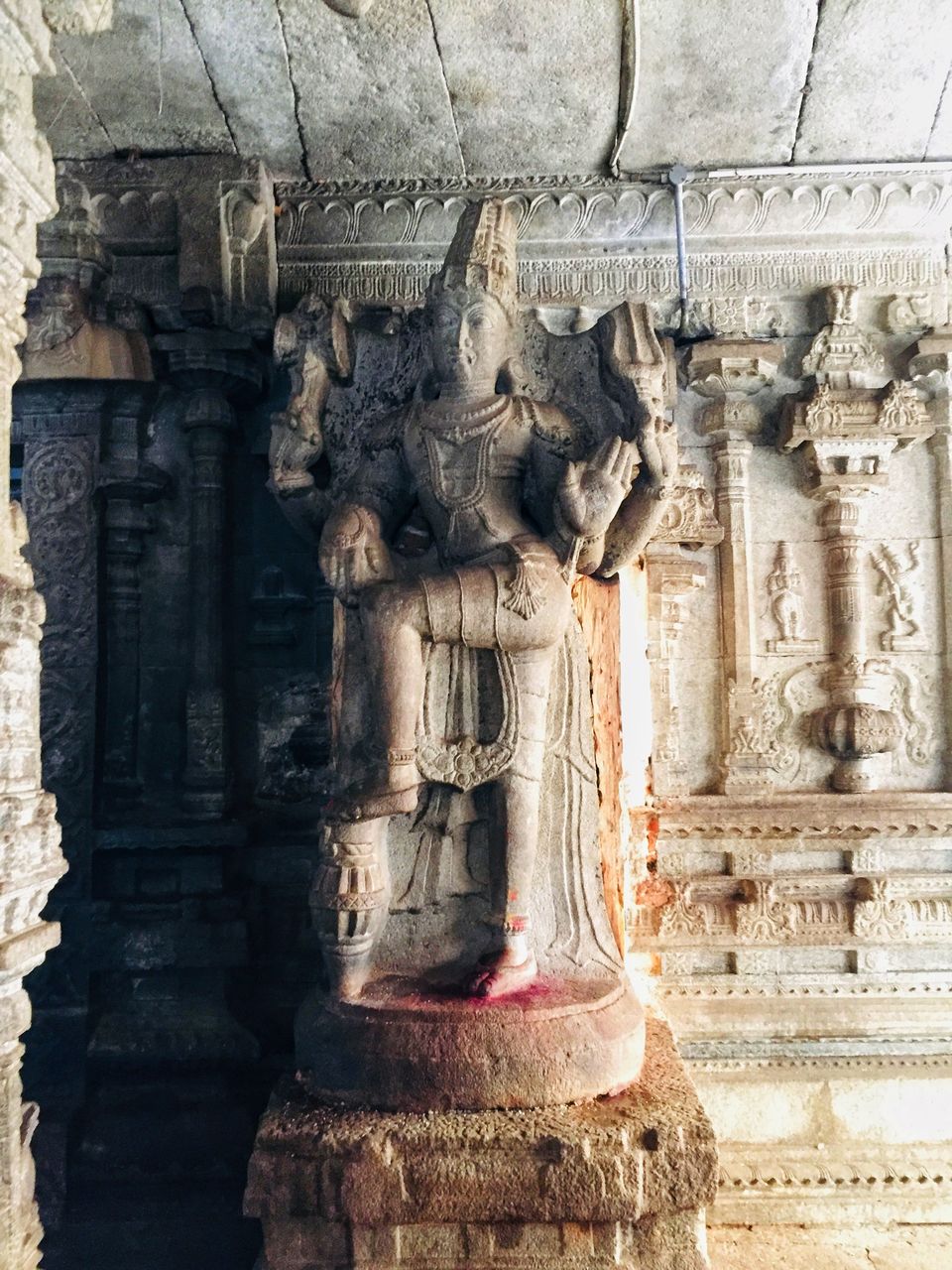 Before leaving from here dont forget to take Laxhmi's blessings.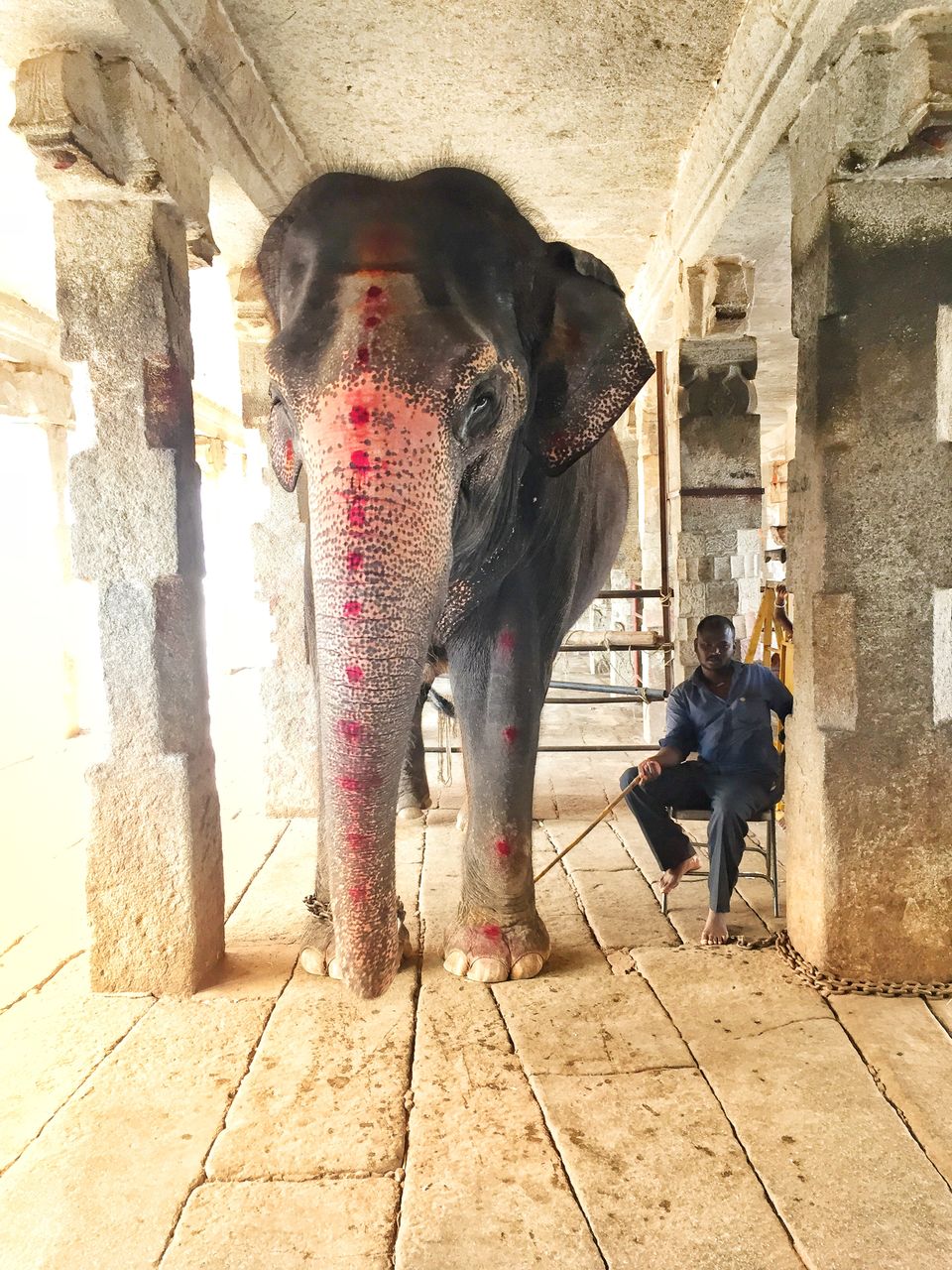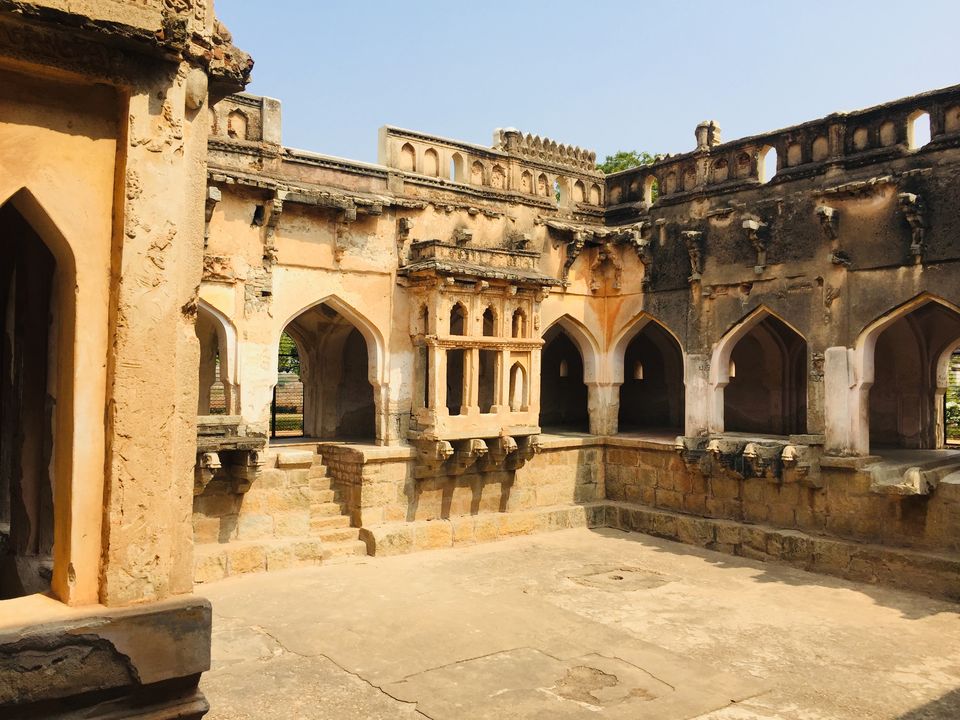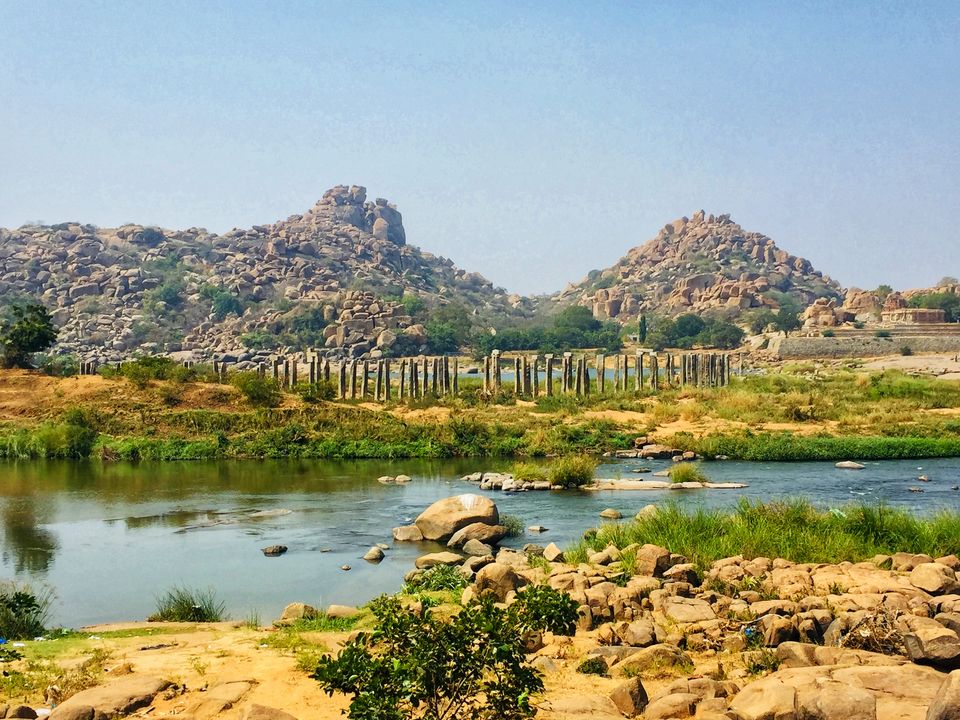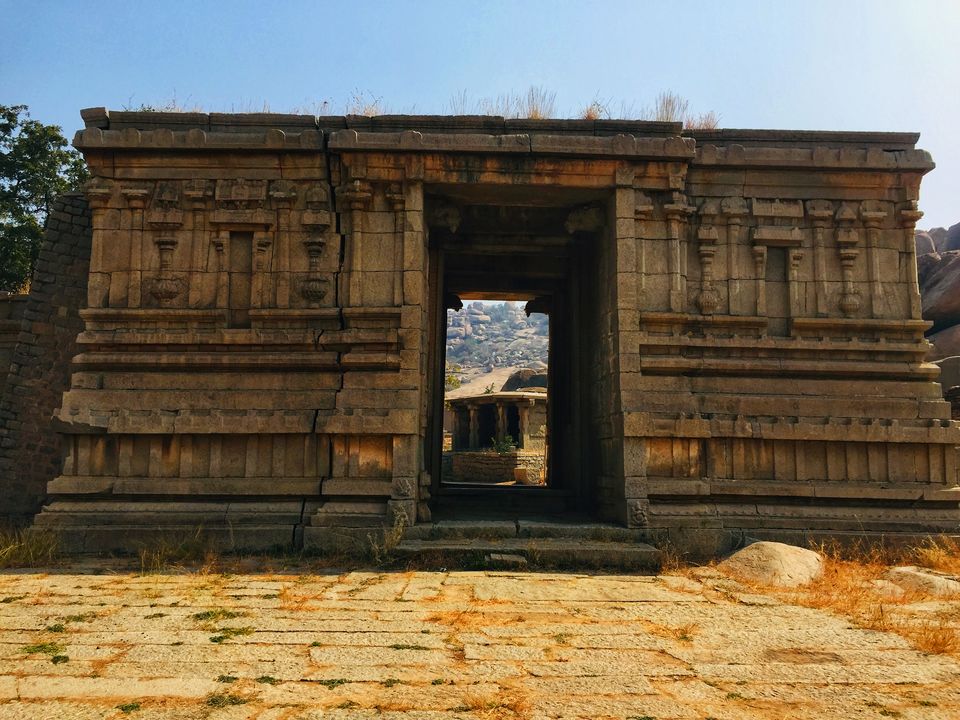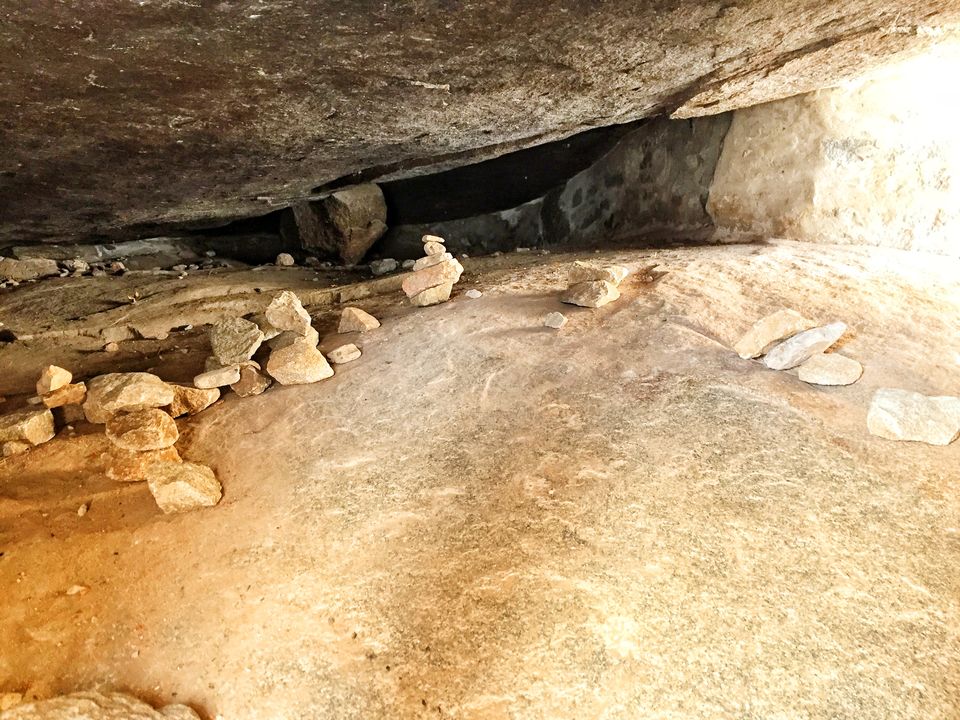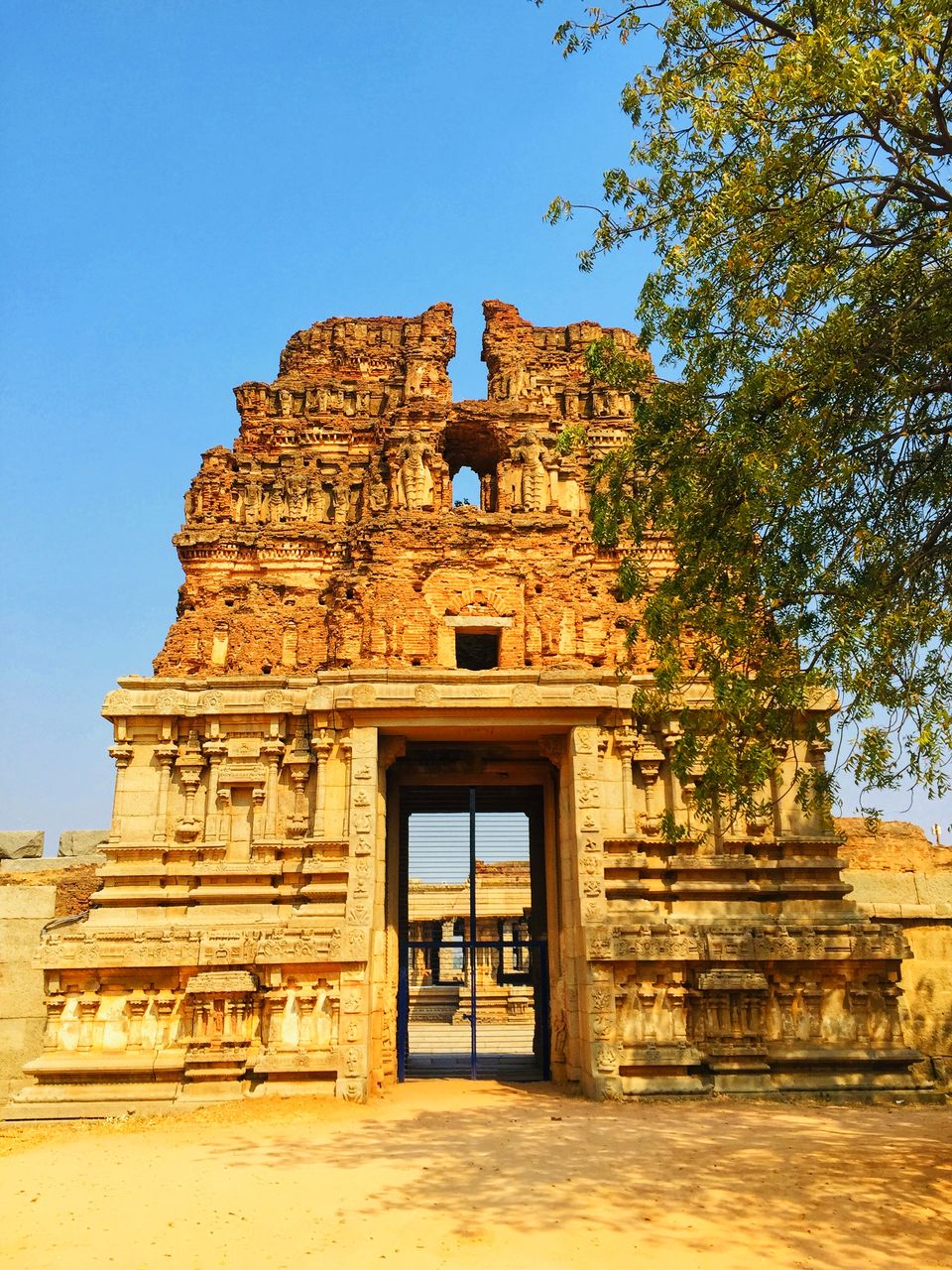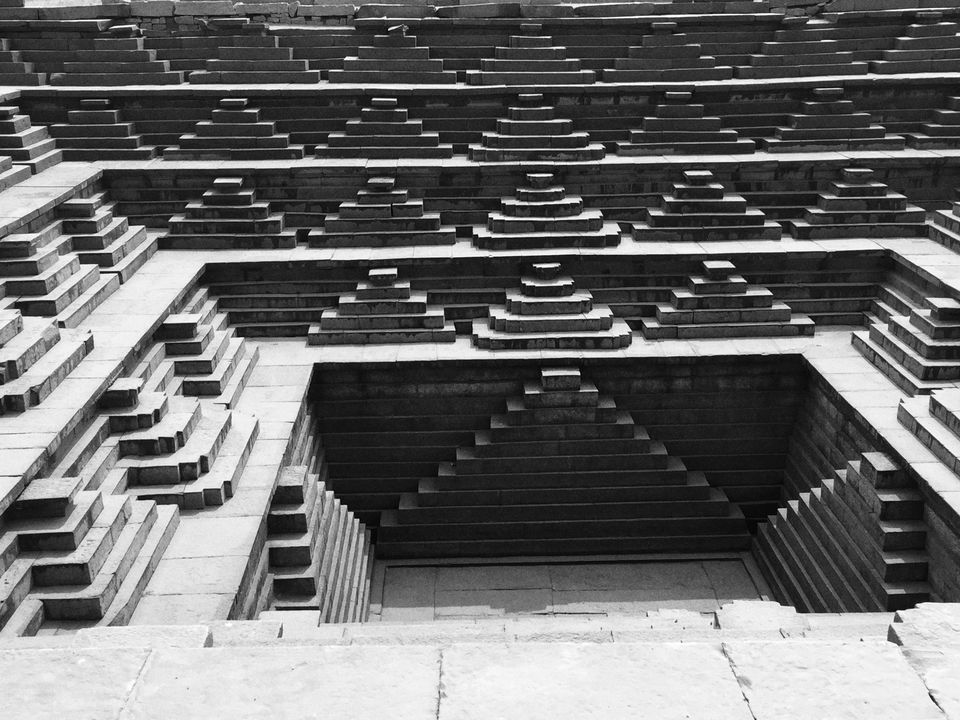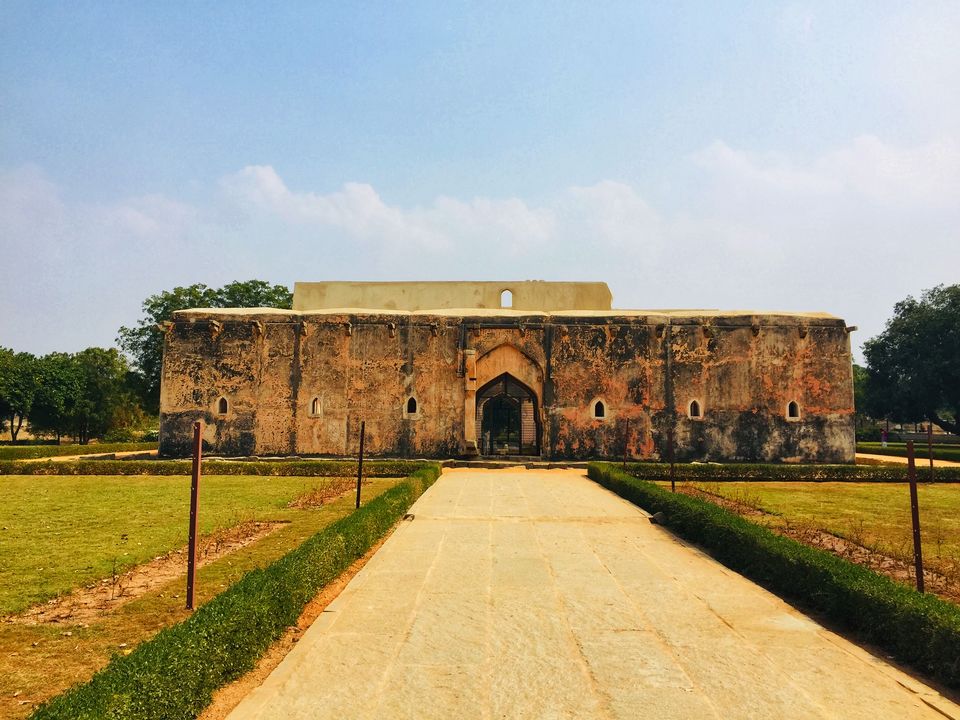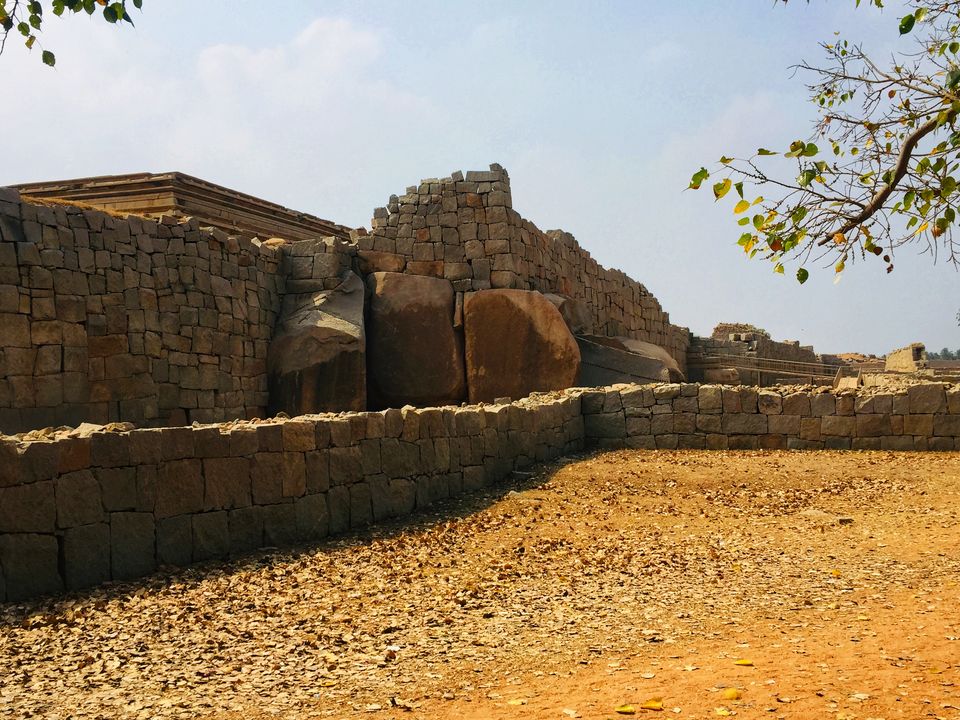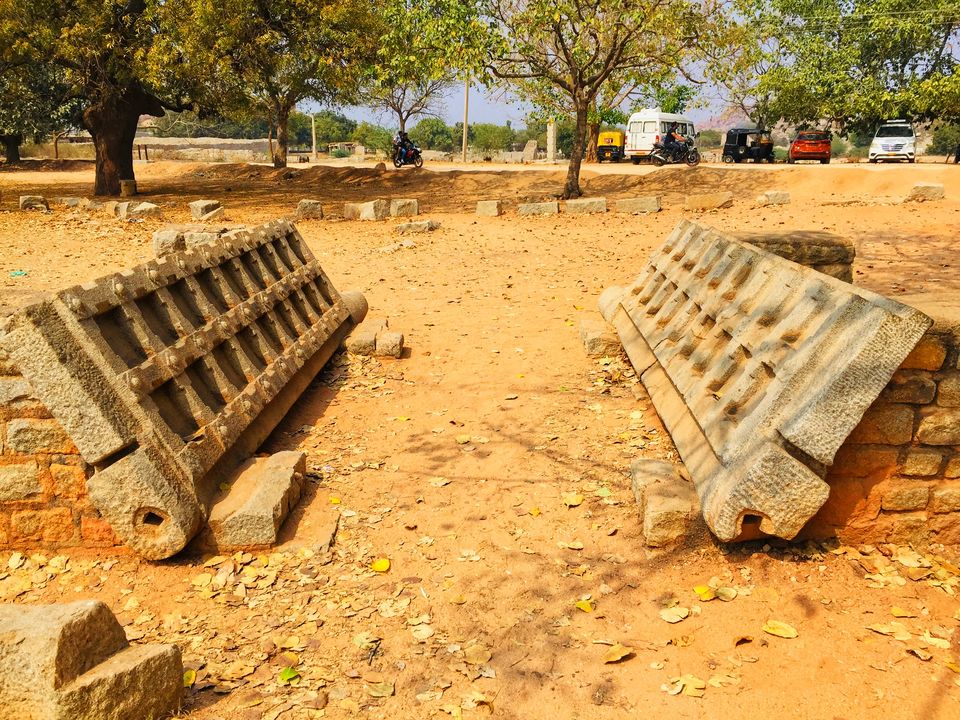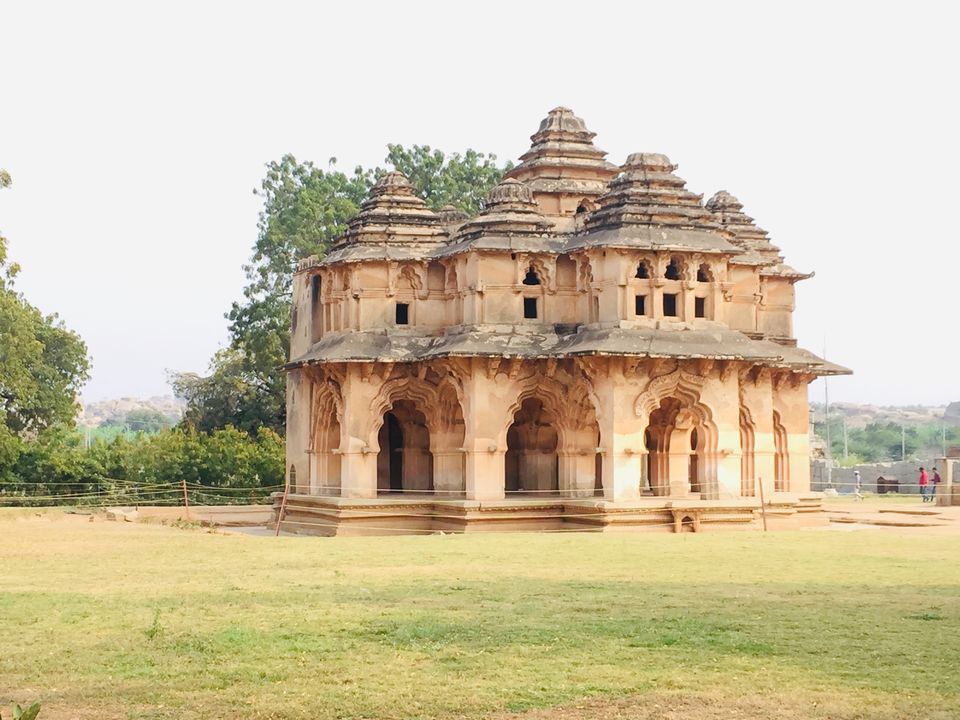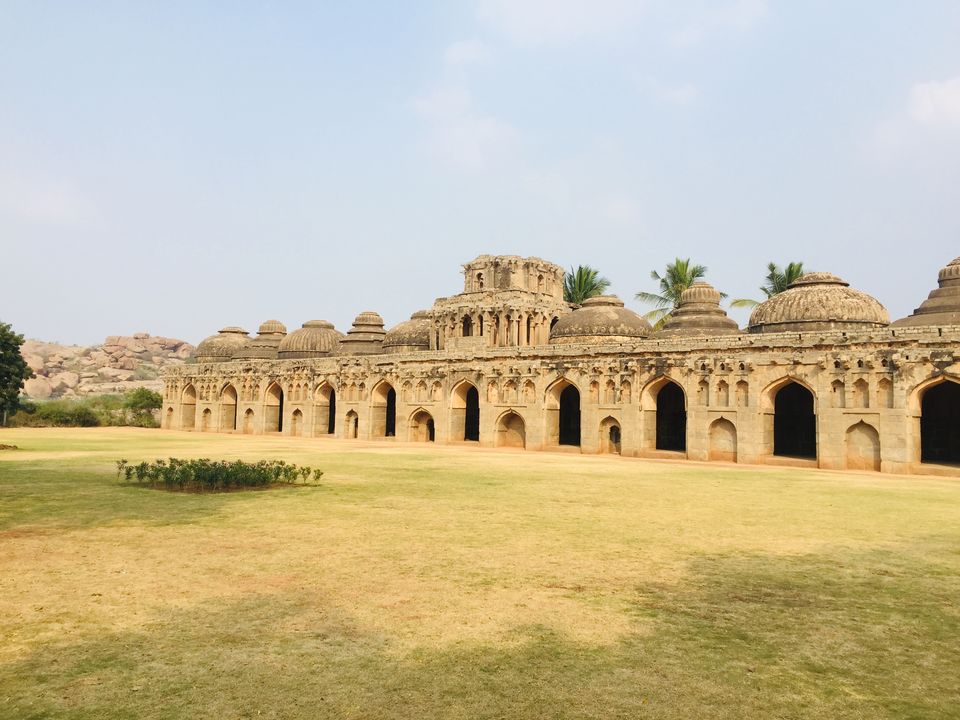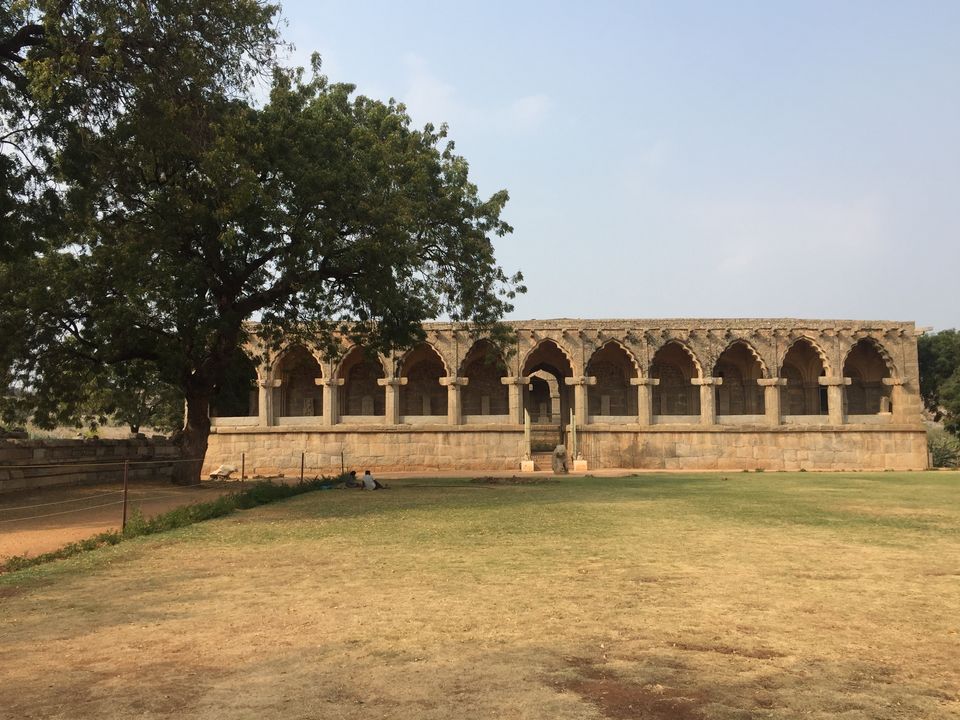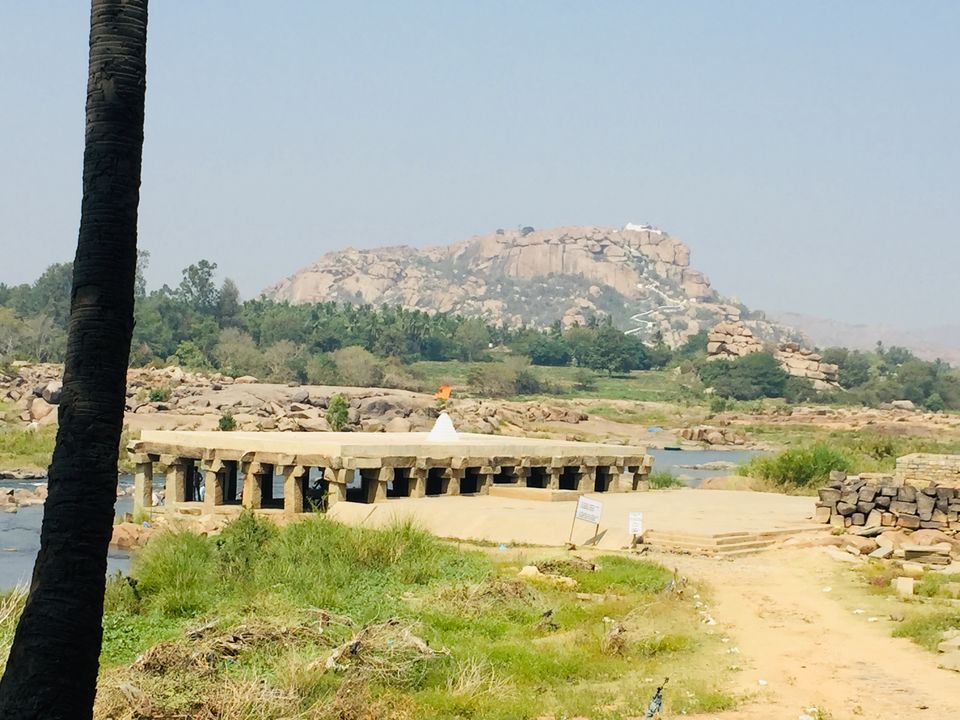 We decided to go Hippie island to spend our night and that was the best decision we made.
We took one 1 cottage in hippie for 600 rs and it was worth it.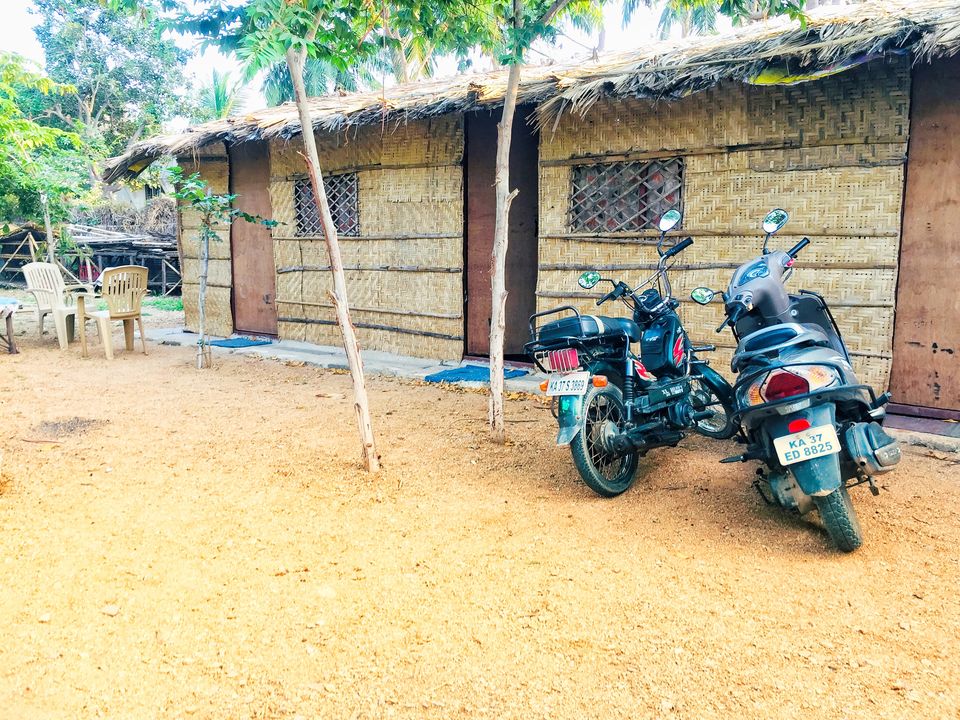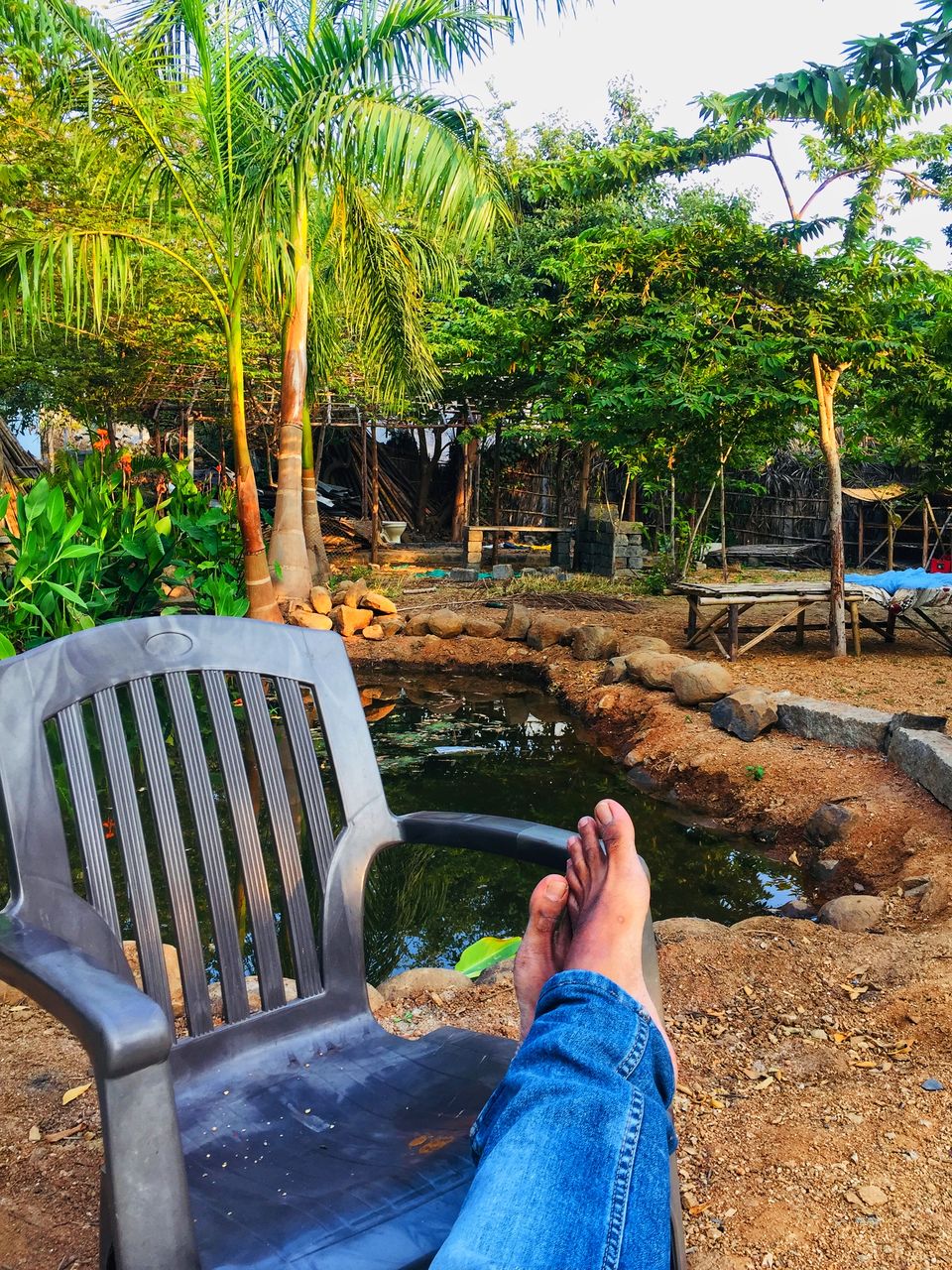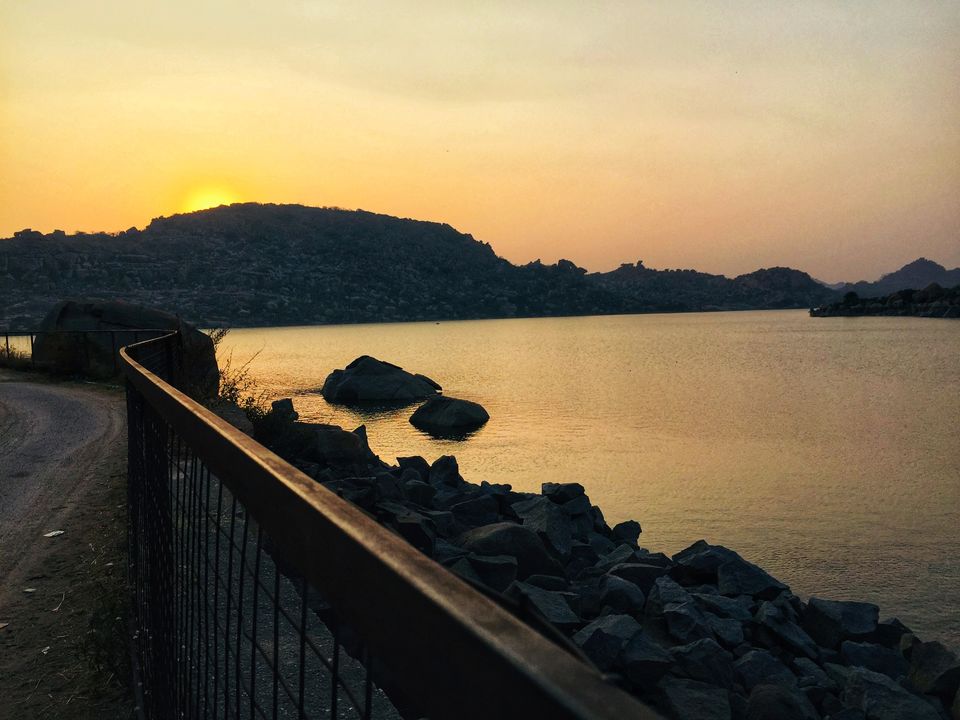 We freshened up and visited this lake for sunset and it was just amazing.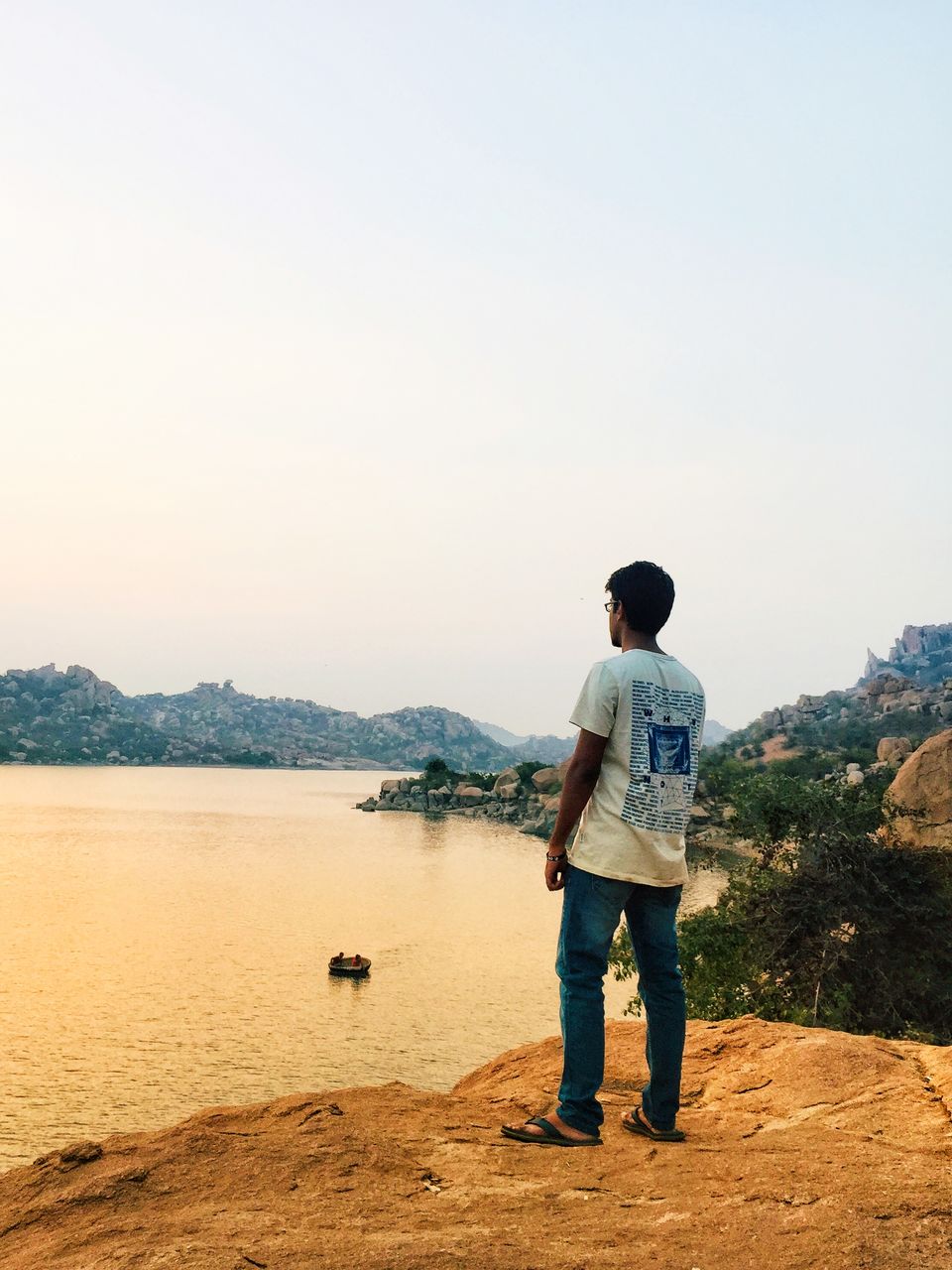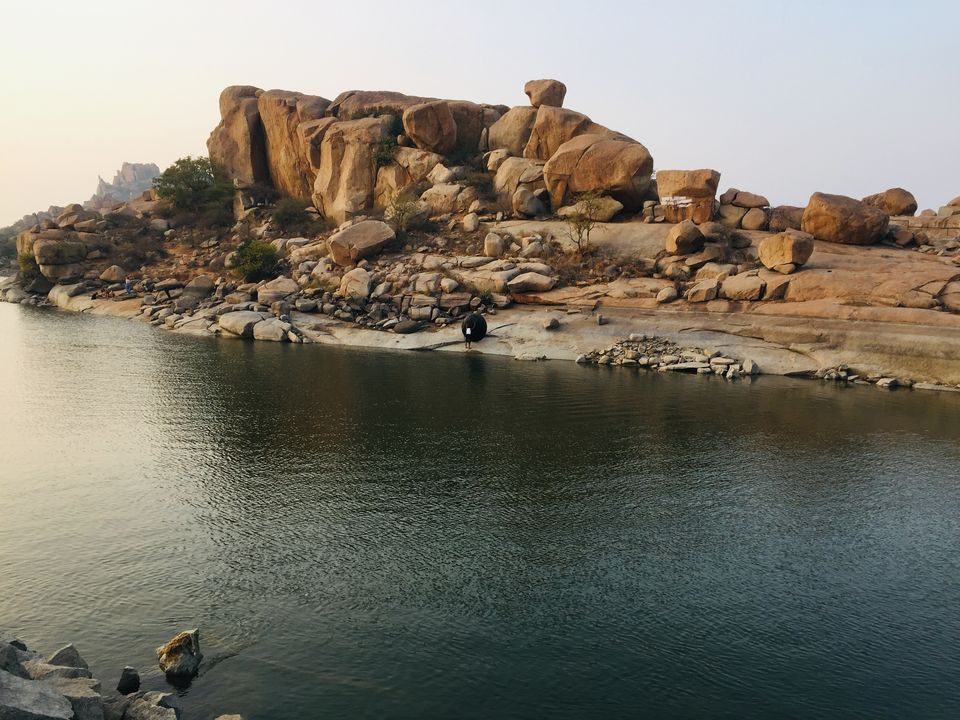 We came back as it was too dark and had a non veg dinner because you wont get that in Hampi. I would suggest you guys to visit this small hotel as the food was just delicious and cost was too less. A must try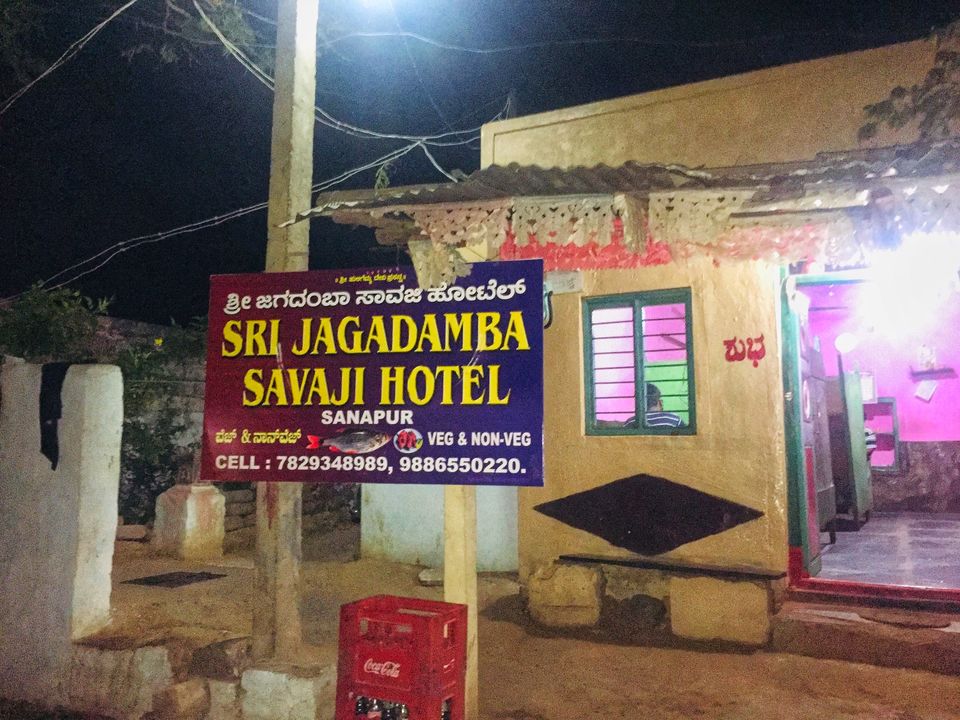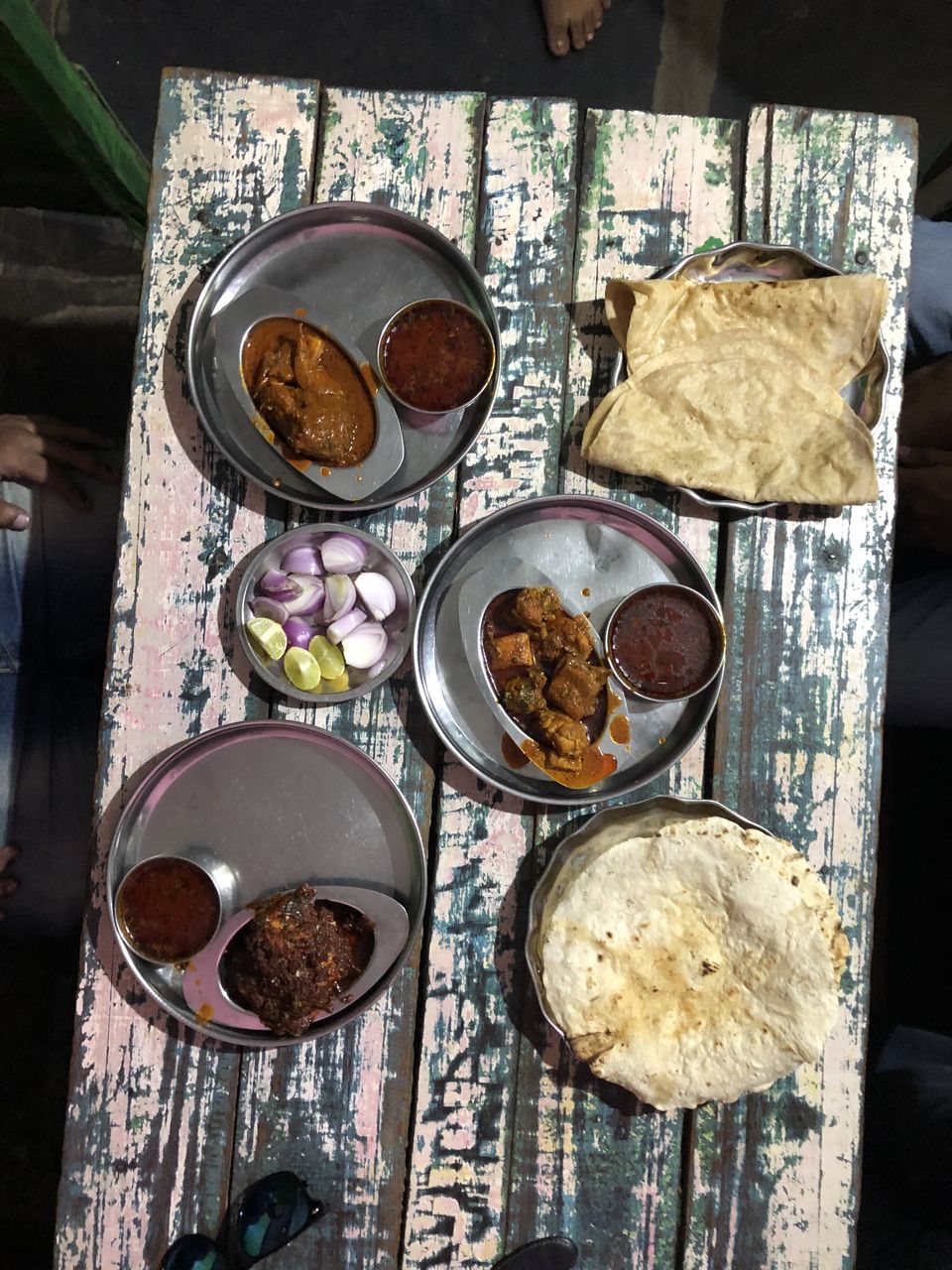 Day 3 we started by visiting this small but beautiful water fall in hippie island.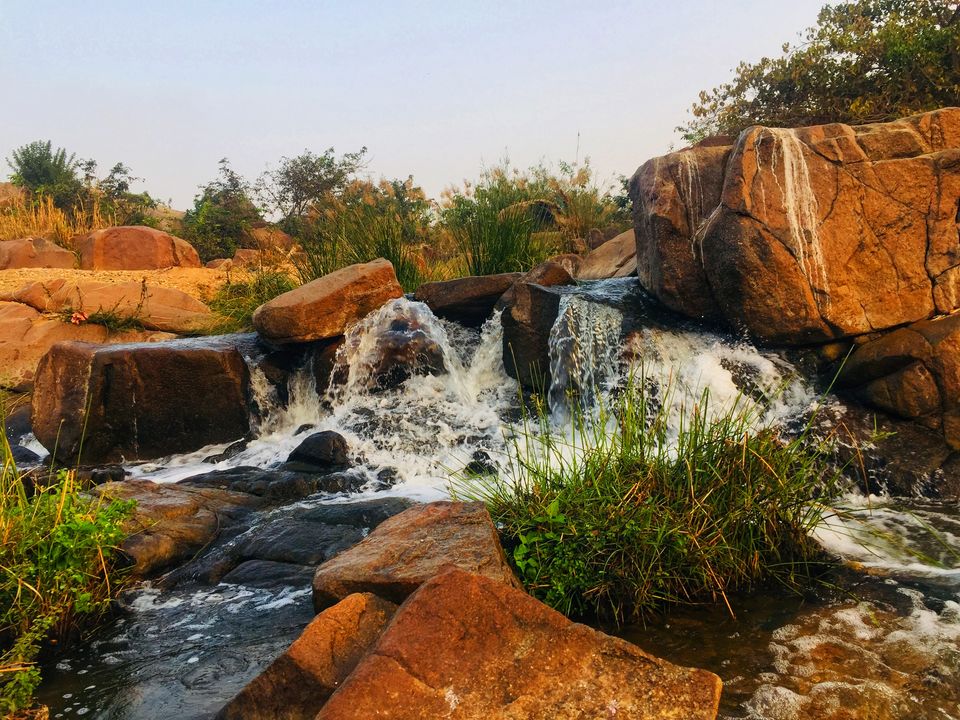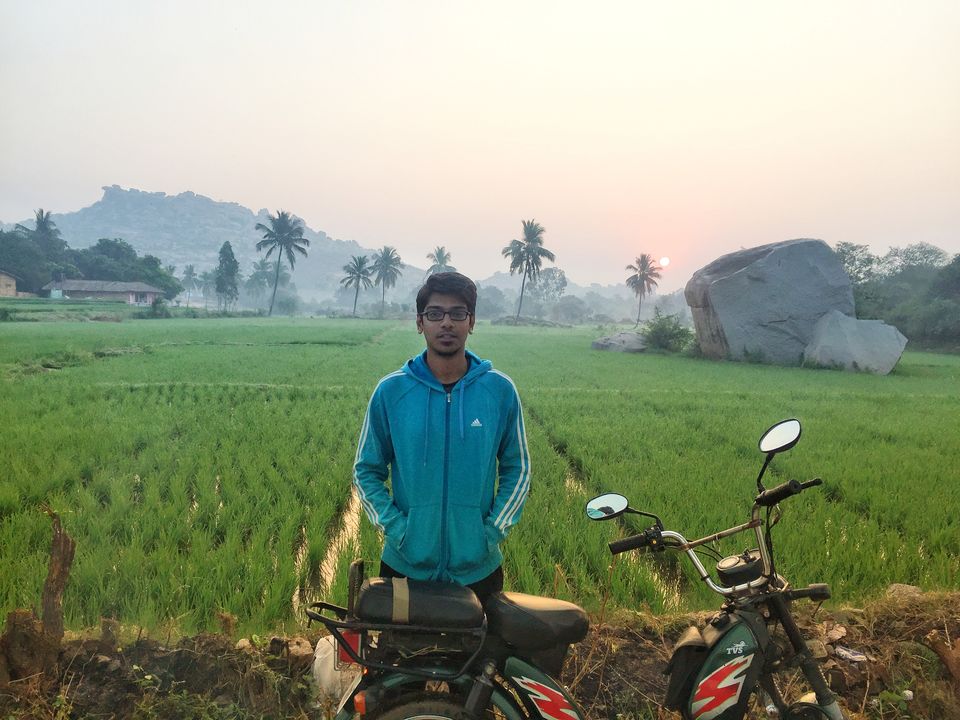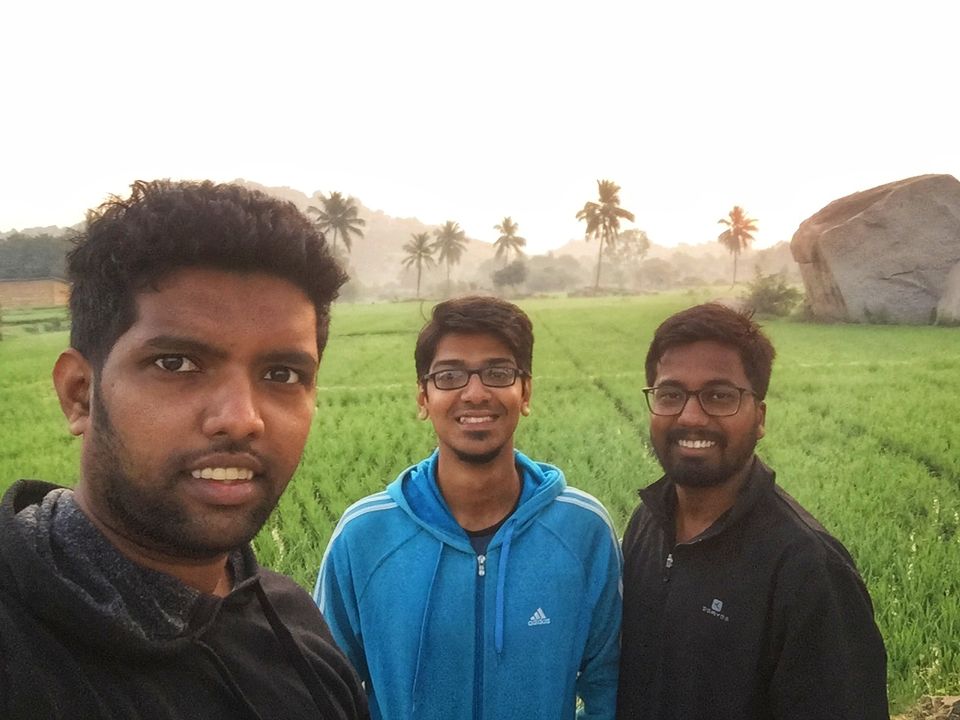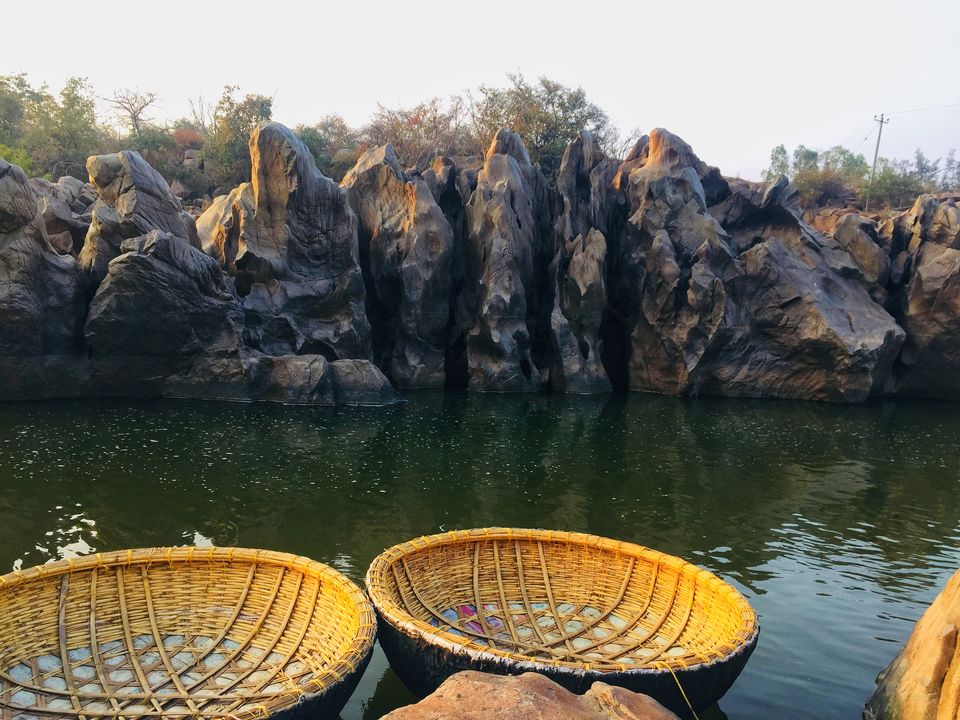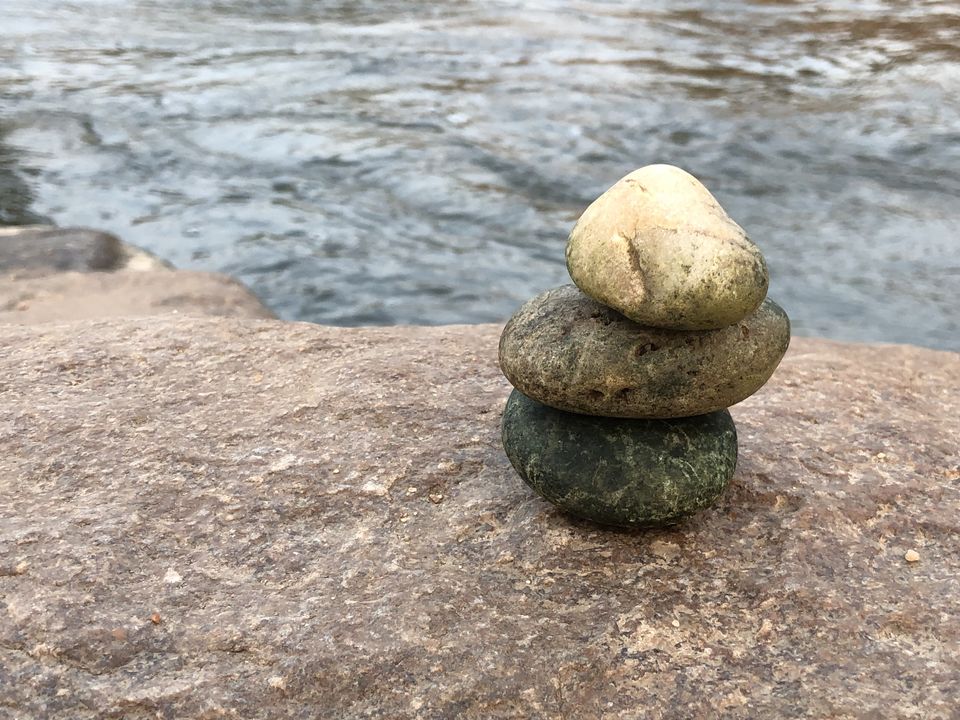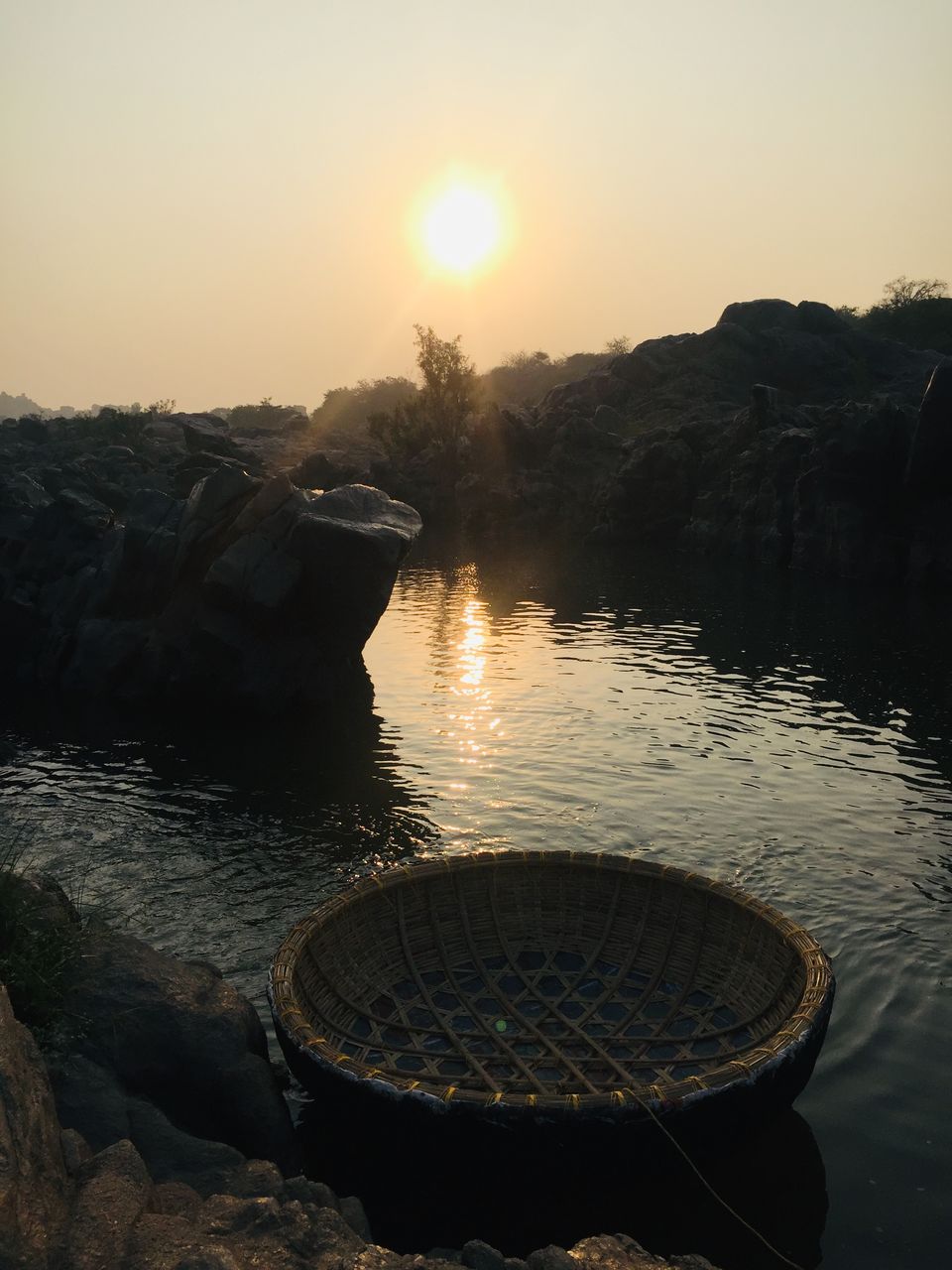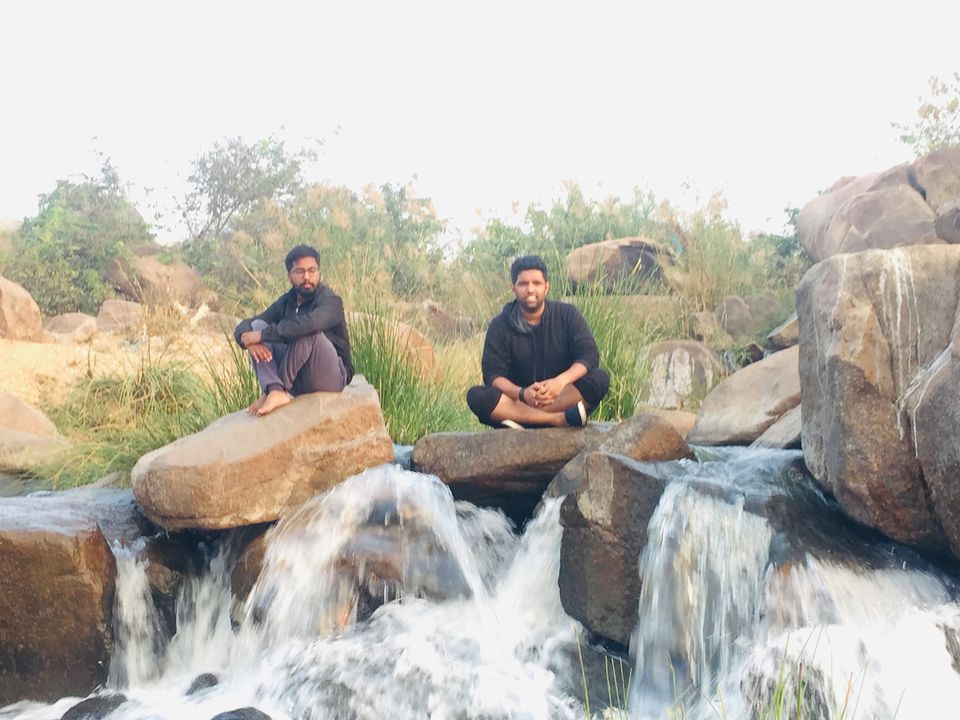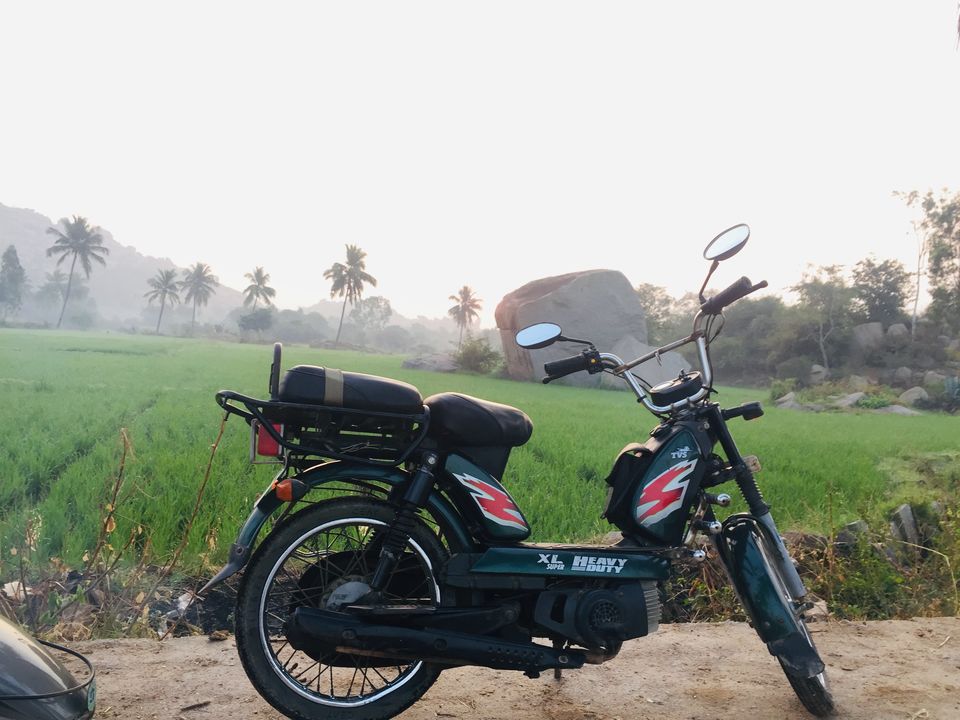 So we came to our hut and changed our clothes and then we left the room and headed back to oyher side of the rivier i.e. Hampi .
Day 3 we did as per our above itinerary. But one unfortunate thing happened that is we lost our DSLR way back and all Day 3 pictures were in that cam. So I am not able to upload any of those. Many Day 1 and Day 2 pics were also lost but I also clicked pictures from my iphone so I was able to upload.
So finally the end of this trip also came to an end sadly.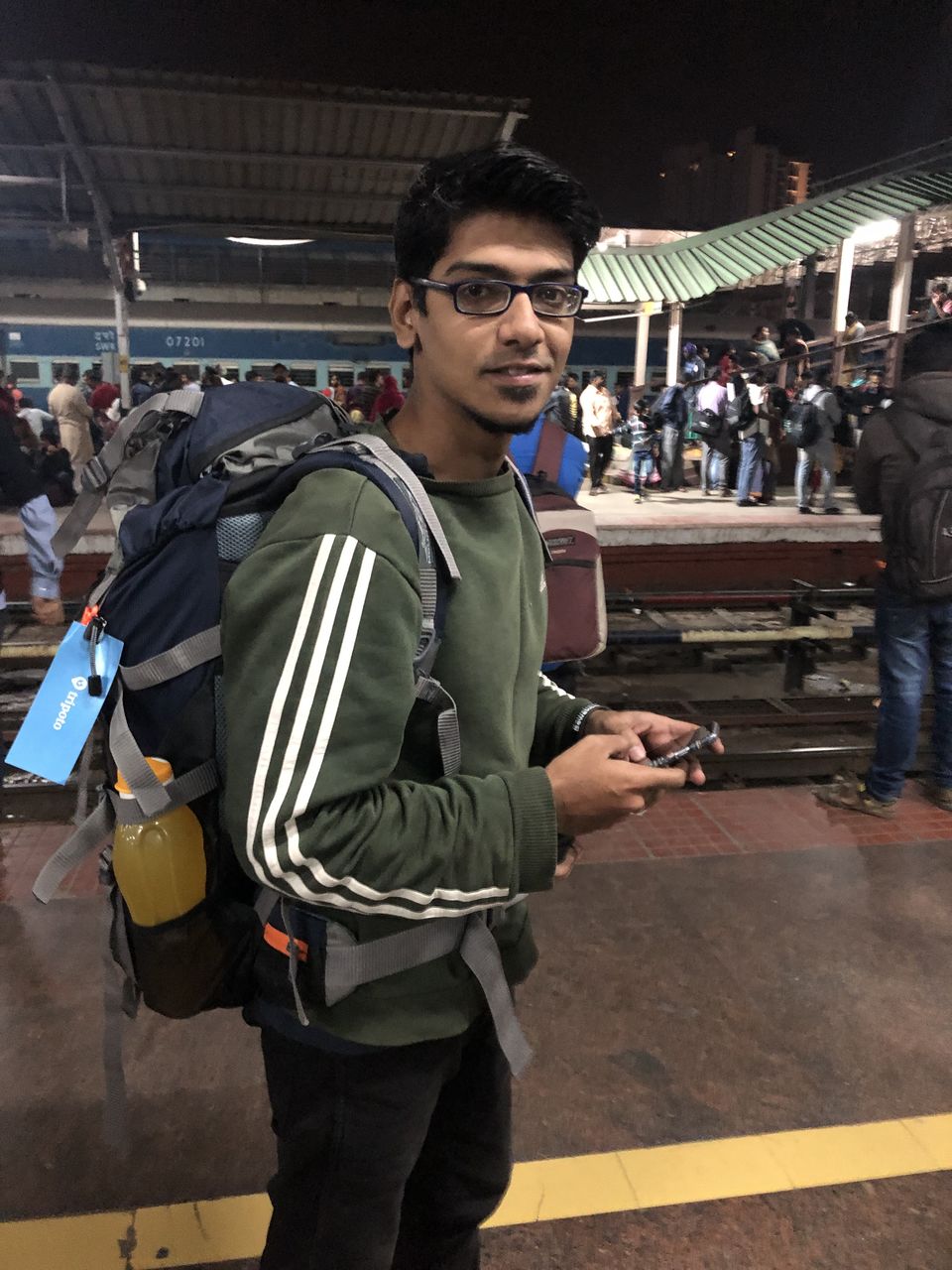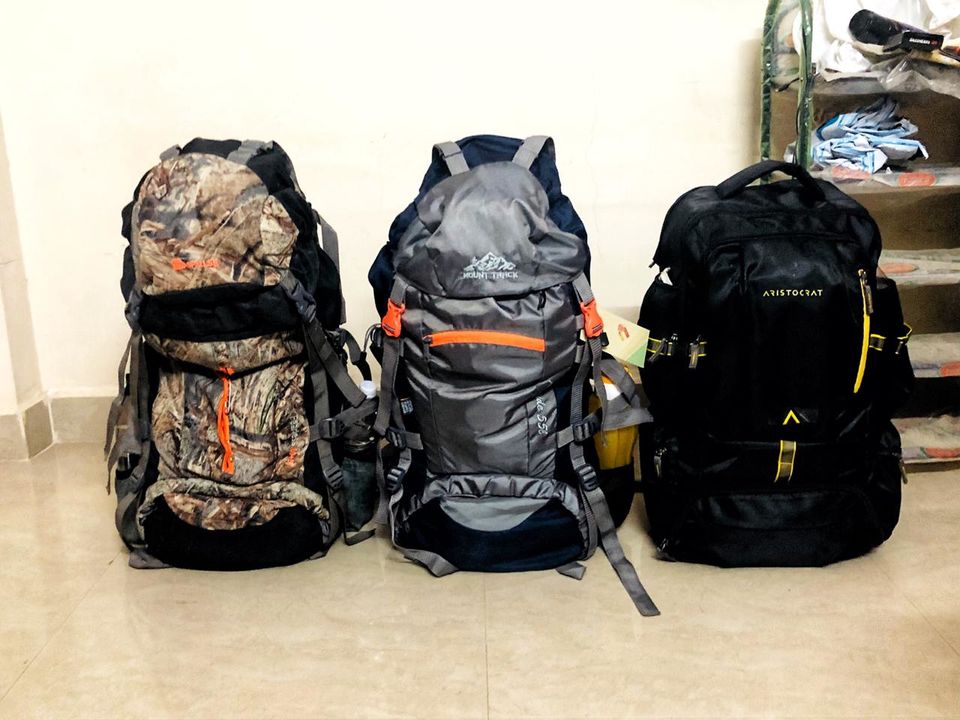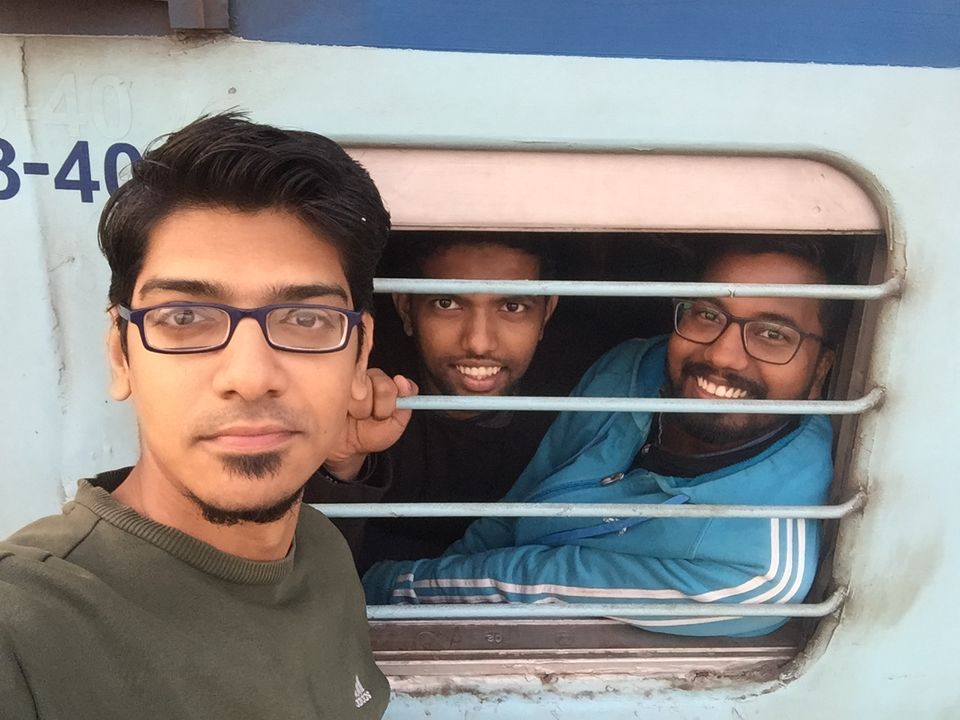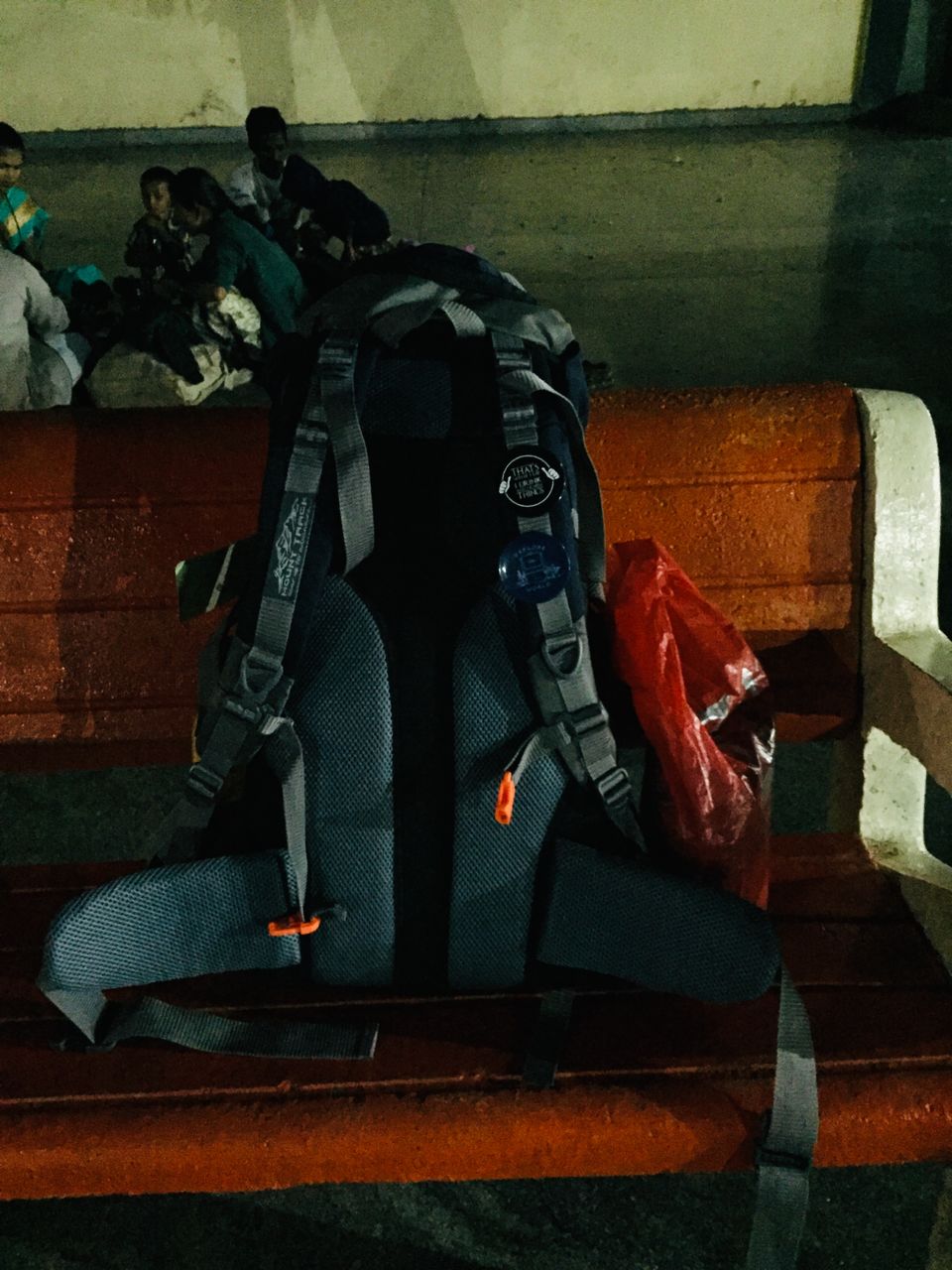 Important points - 
1. Hampi is an UNESCO place , do not litter. Please go by the rules.
2. Few places require tickets.
3. Hampi is visited by many people across the globe.
4. If you are backpacking , see to it you do you packing in the right way coz you need to lift your sack the whole day.
Do follow me on Instagram - travellerjunkie07