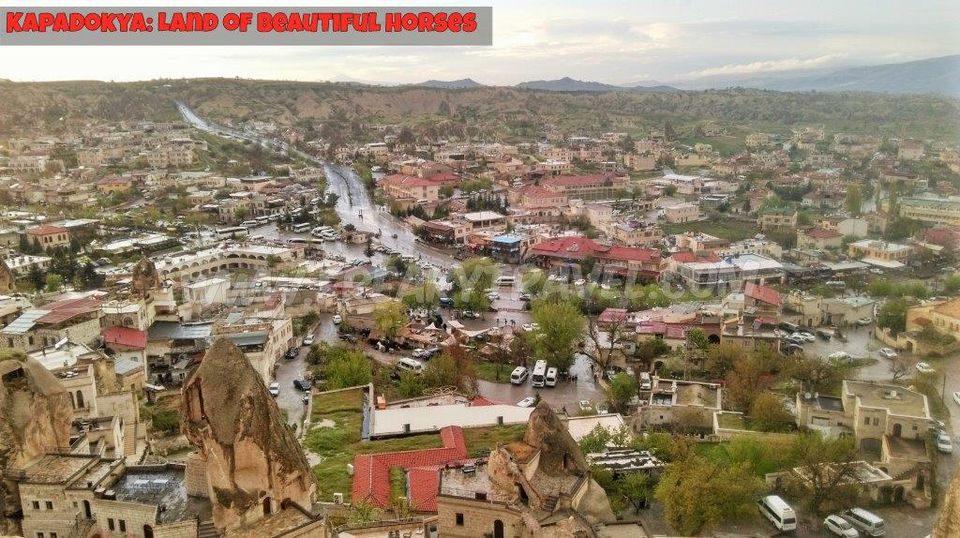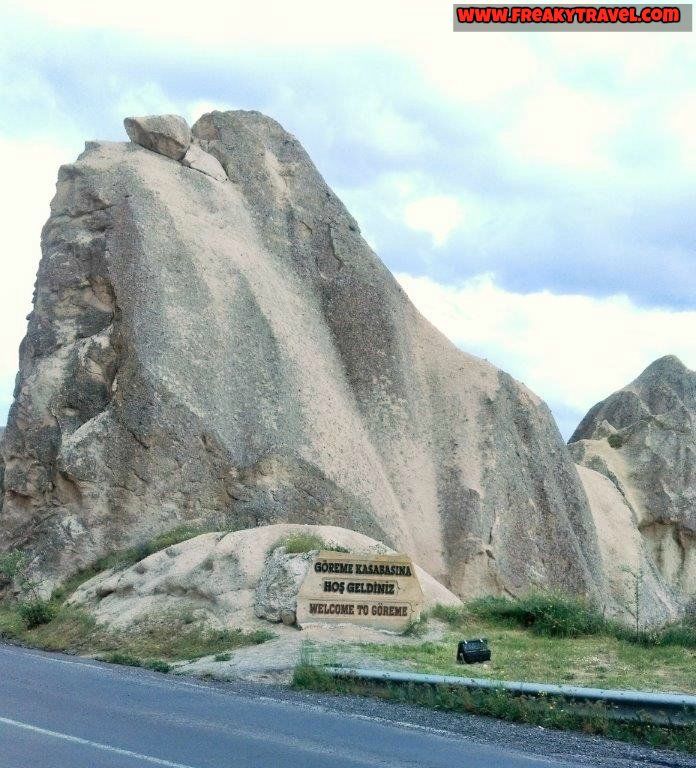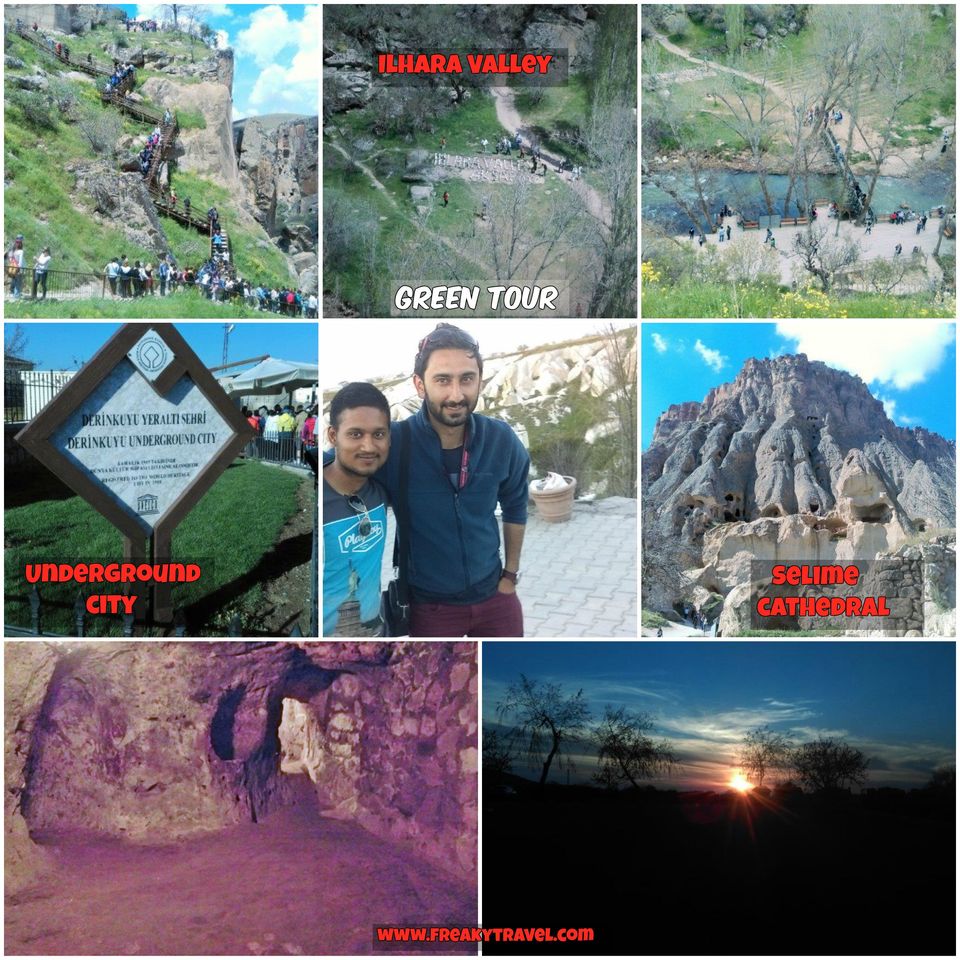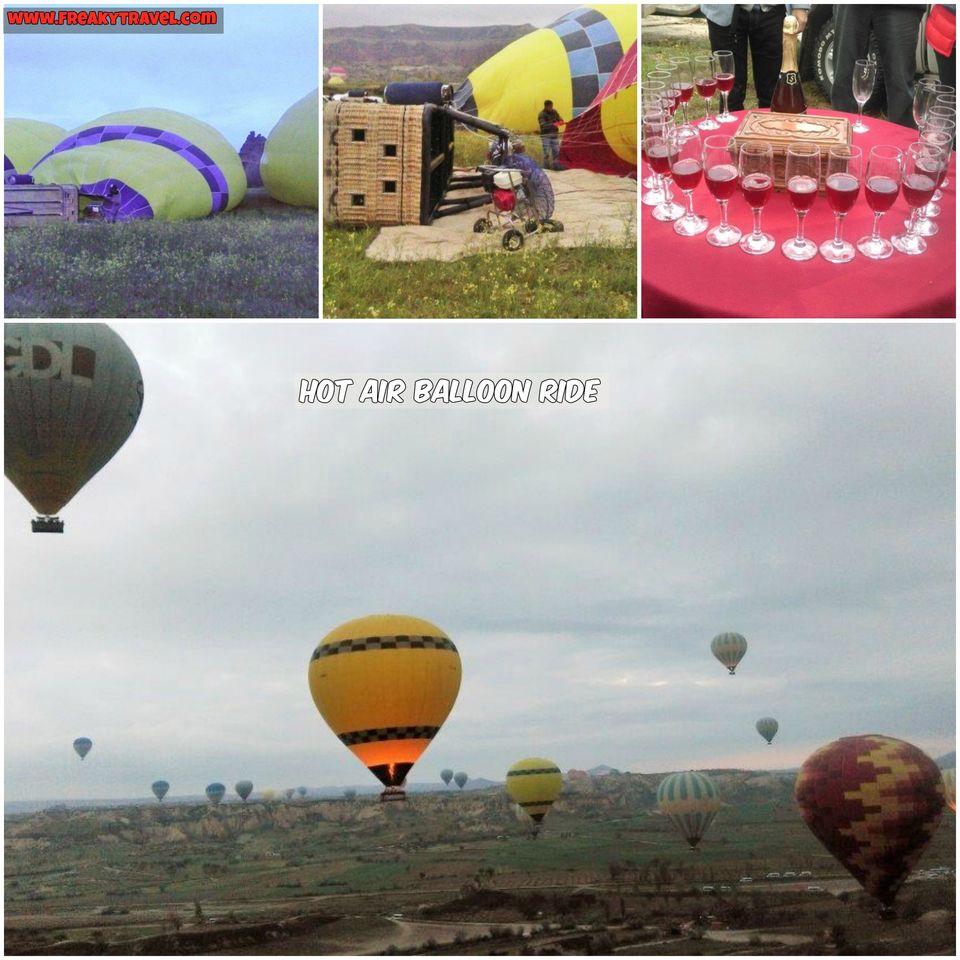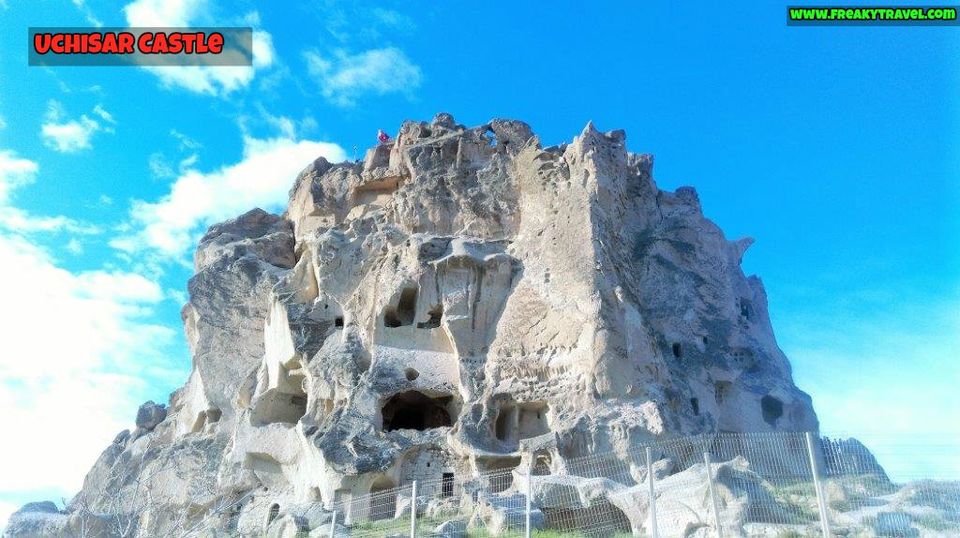 The name Kapadokya was coined by Persians, which means- "Land of Beautiful Horses" who arrived here in 6th Century BC. Kapadokya is in Turkish and in English it is Cappadocia. If we will visualize the map of Turkey- It is like a Palm of our hand and this is located in the Central Anatolia Region, Turkey. Kapadokya basically consists of two small towns- Nevsehir and Goreme.
Goreme has the major tourist attraction of the area. It's a little township with a population of 2000 people. Their main source of income is tourism. Tourist started visiting Kapadokya from 1982 but from last 12 years, it has become the major tourist destination. It's notable for three things: Hot Air Balloon Ride, Underground City and structure of Rock. Here the structure of rocks is totally instinctive. The cause behind such a formation of stones is the Volcano.
How to reach Kapadokya
· I took a Bus from Istanbul to Goreme- 11 hrs journey. I booked with Metro Turizm. The coach was awesome and the service was outstanding. It takes in a push back seat, personal TV and fully air-conditioned.
· Two nearby Airports- Kayseri and Nevsehir. It's well connected to major cities of Turkey. Both are far from town so almost all the hotels provide the shuttle bus service to the Airport. And you can book the Shuttle service from outside too which will cost you 25 Turkish Lira approx.
What to do in Kapadokya
I was in Kapadokya for 3 nights. I booked my accommodation with Dervish cave House. It was a natural cave in which the rooms were constructed. It was the best accommodation I had in my entire Euro trip till date. Since we were three so I had booked a Deluxe triple bed room and it costs me only 75 Euros per night.
Day: 1
We trekked to Uchisar Castle from Goreme. It was a total trek of 8 kms to and fro. The Castle is the highest point of the region and view was amazing.
Day: 2
Two types of day tours are available: Red Tour and Green Tour. Nearly all the hotels can book your tour so no need to run outside and inquired. I had booked green tour and it costs me only 120 Turkish Lira. I went through Flintstones Travel Agency and paid to the agency directly. It was a full day tour from morning 9.30am till 6pm in the evening with lunch and pick drop included. Our curator name was Serhat and he was a freelancer. He answered all our queries and told many secrets about the place. Places covered: Pigeon valley, Ilhara valley, Derinkuyu Underground City, Selime Cathedral and in the evening again to Pigeon Valley to see the sunset. It's a must do tour!
Day: 3
The most important day for us because this was the reason we are here in Goreme: Hot Air balloon Ride. I received a great deal of expectation from it, but it was totally shadowy. I paid 130 Euros and it was not worth for me. A normal ride for about 1 hour in air. We passed through valleys and mountains. And at last we landed safe. It began in the early morning, followed by breakfast at 4.30 am. Max 24 people in one basket. After landing our pilot open the bottle of Champagne to celebrate our first fly. All together it was good.
Also, Cars, bicycles and quad bikes are available on rent.
Shopping
Kapadokya dolls, fridge magnets, carpets and stones are available. Dolls are really famous out here.
Food
Many restaurants in and around the market. Vegetarian food is also readily available. Pot kebabs are very much famous.
That's all for Kapadokya. Finally, on the 4th day I took a night bus for Pamukkale.