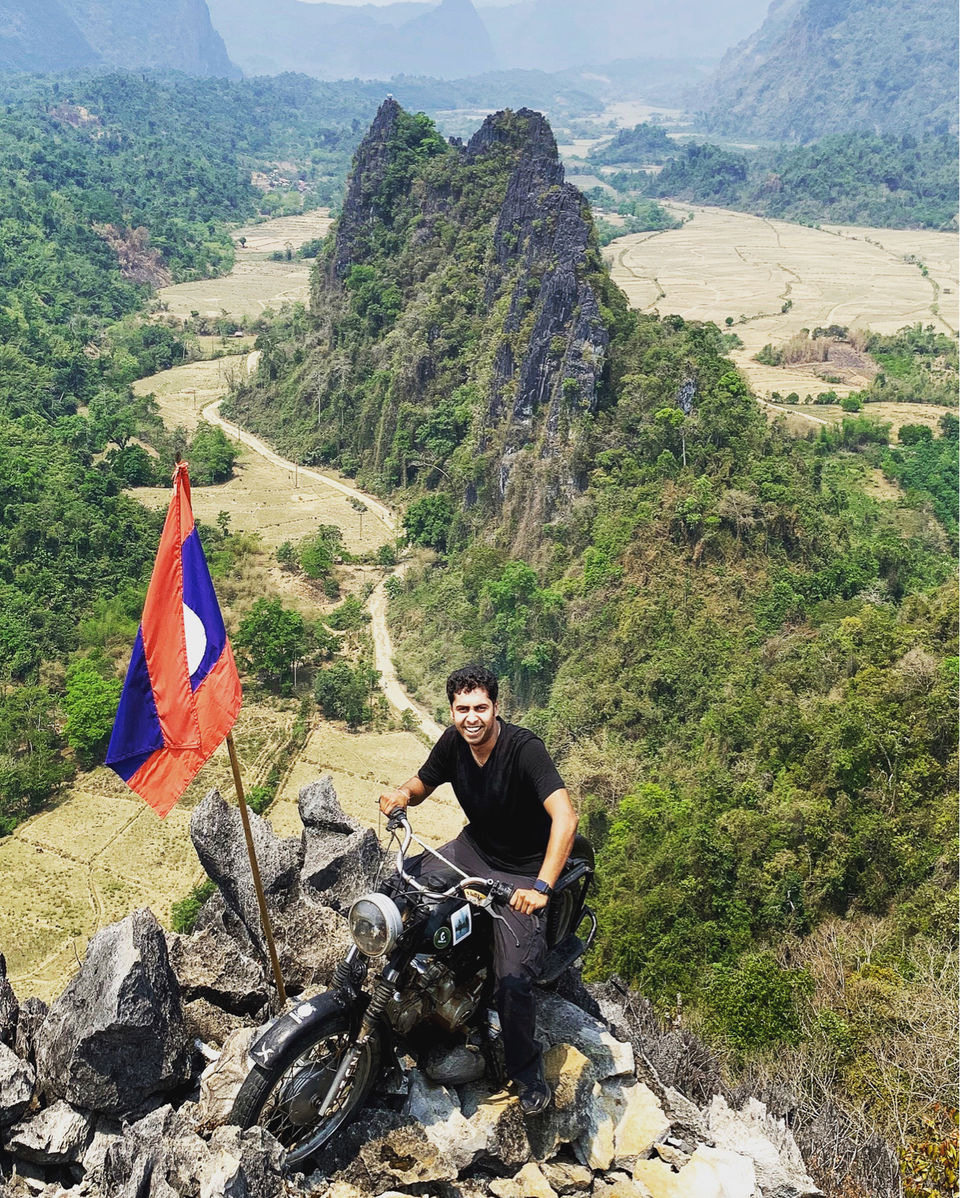 Experiencing Laos was not a bad idea at all. I just booked my tickets one day before and next day I left for Laos from Jaipur.
As lot of changes and globalisation in the world but visiting Laos can make you feel that you are transported in some another world or gone back in time. Some interesting experience of Laos.
1. You won't find any Mc Donald's , Burger King or Starbucks in the entire country. Eat good food or Laos delicious food.
2. Don't miss the dive and swim in Hidden Blue Lagoons. Go and explore the unexplored ones.
3. Travel back in time when you land in Luang Prabang.
4. Spend good time and swim in Kuang Si Falls in Luang Prabang.
5. Beautiful old house or mansion stays in Vientiane and Luang Prabang.
6. Explore French colonies in Luang Prabang.
7. Boat journey to Vieng xay caves.
8. Spend few days in Vang Vieng - rent a scooter, take a motor cycle tour, go trekking or tubing and explore up one of the Laos most stunning picturesque spots.
9. If you are a cafe lover, experience good cafes here and try Laos coffee. Do drink pour over coffee like our filter coffee
10. Buddhism is the main religion here so you will find hundreds of monasteries, temples and stupas in just about every city in Laos.
Laos brings together the best of Southeast Asia in one bite-sized destination.
So holiday or exploring Laos is always full of surprises, spirituality, generous hospitality and of course breathtaking photo opportunities.
- Nirmohi Yatri
#travel #nature #Laos #laostourism #Tripoto #travelblogger #nirmohiyatri #traveling #lonelyplanet #travellife #instagramers #ilove #travelphotography #photography #wild #intothewild #travelgram #igshotz #instadaily #laos???????? #Asia #India #world #exploring