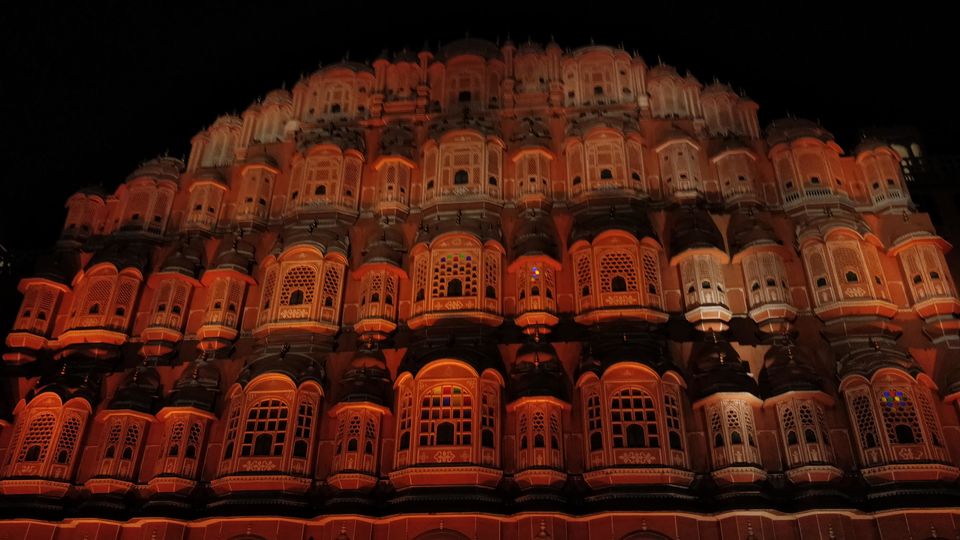 During this year's New Year trip, we were discussing what we want to do this year. And it was then that I realised I want to add solo trip in my bucket list. A friend recently asked me, "Solo trip pe maza kaise ayega?"(How will you enjoy on a solo trip) I guess I have the answer now.
I had booked my travelling and stay a month before. Being a female traveller on a solo trip adds some additional level of precautions. I started off on Friday morning 7am from bus. I had booked the tickets in a very affordable price. We stopped midway at a local dhaba to enjoy meals. The weather was really nice and I got some amazing views from bus.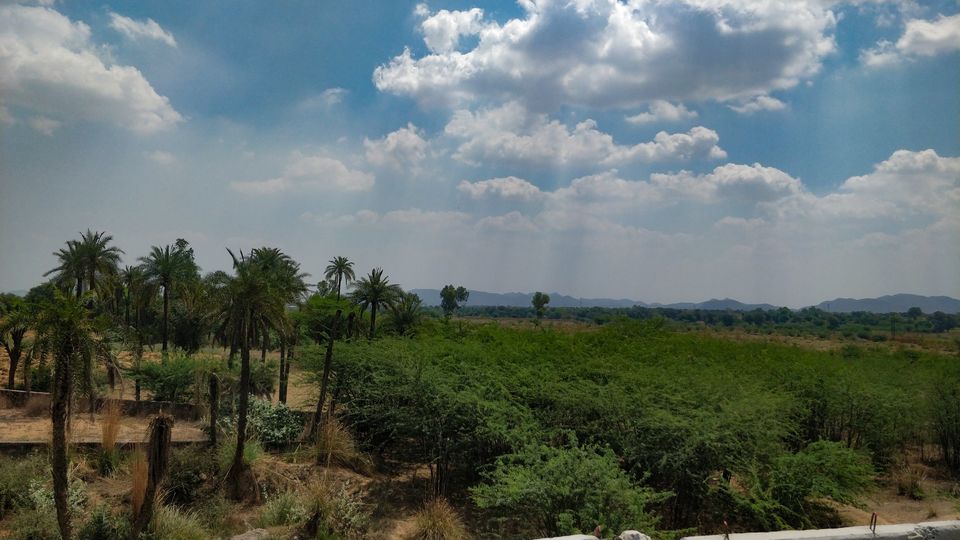 I reached Jaipur by 1pm. I quickly took a cab to Zostel. I was allotted a room with two more people. They also provided with a map and guide of the city for convenience. I was really hungry so I quickly got fresh and went out to eat something.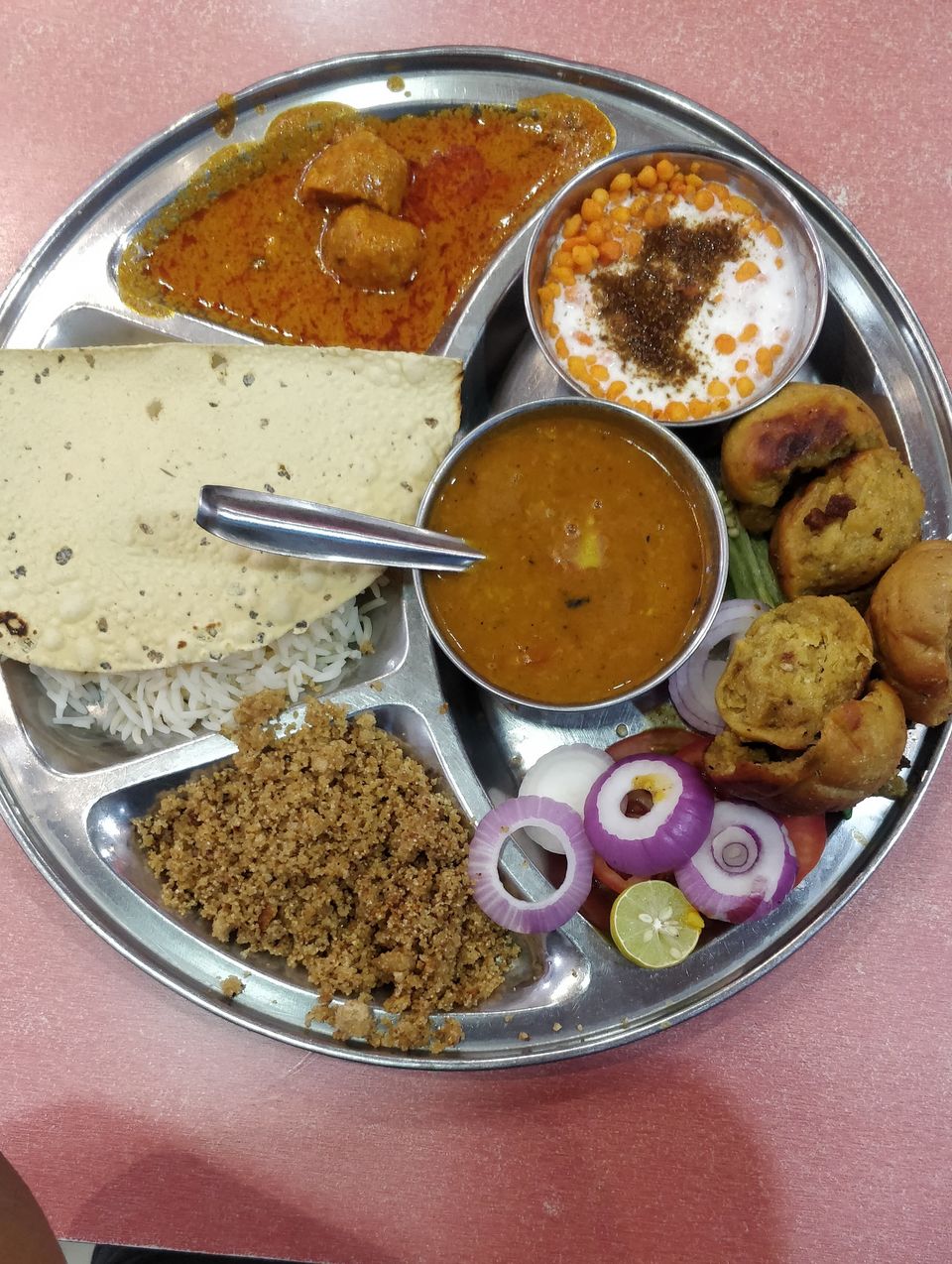 Let me tell you that the best way to explore a city is to have your own vehicle. This I realised when I went to a road trip earlier this year. I am a beginner level scooty driver (seedha seedha chala leti hu). So taking up a scooty on rent was a big risk to take especially when I was all alone. But sometimes you just need few seconds of insane courage and it happened to me at that moment. I got number of a bike provider from zostel and booked a scooty for a day. After taking some rest, I left to get a scooty. They took some details including my Licence number and submitted an ID proof for safety.
For first two minutes, I was hell scared to ride the scooty but then, all the fear went away. I took a tour of the city and the nice roads helped me a lot. A friend had strongly recommended for Amer fort Light show. So for the day, I planned to go to Amer fort and see the Light show. In summers, the English show starts at 7pm and Hindi show at 8pm. I took a small trip around Jal Mahal which is on the way to Amer fort and then went for the show.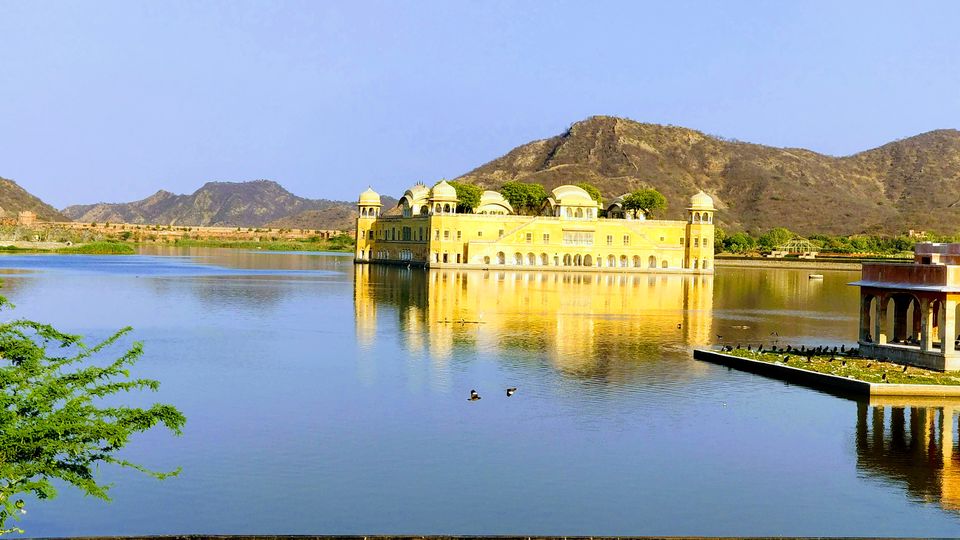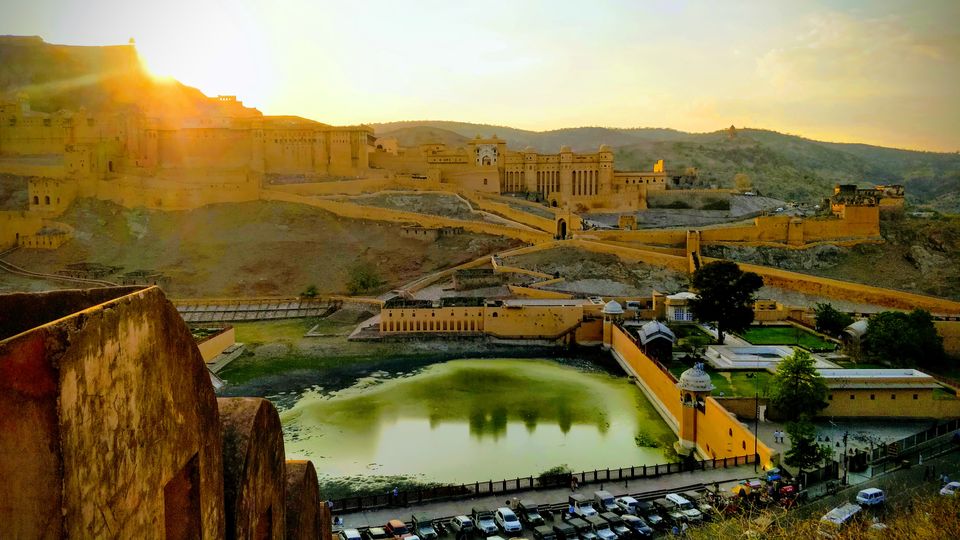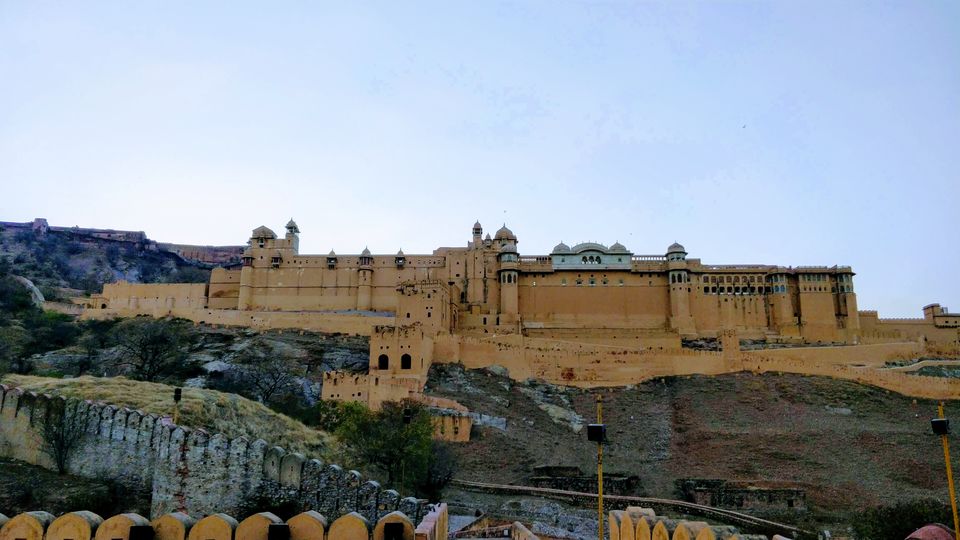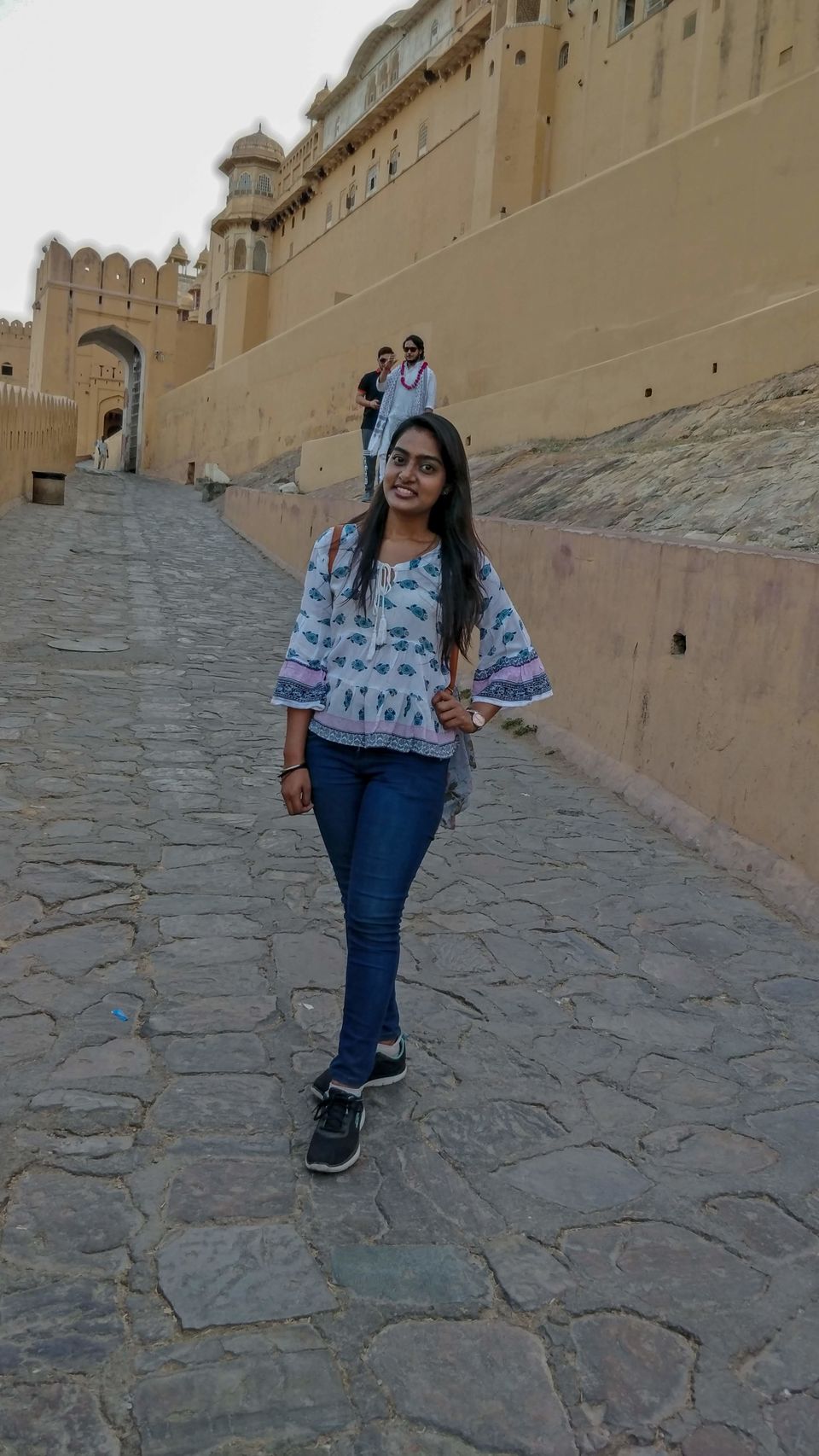 The light show was really nice and since it was dark by that time, I quickly made my way back to the Zostel. I had dinner at a nearby restaurant. And with this, Day1 ended.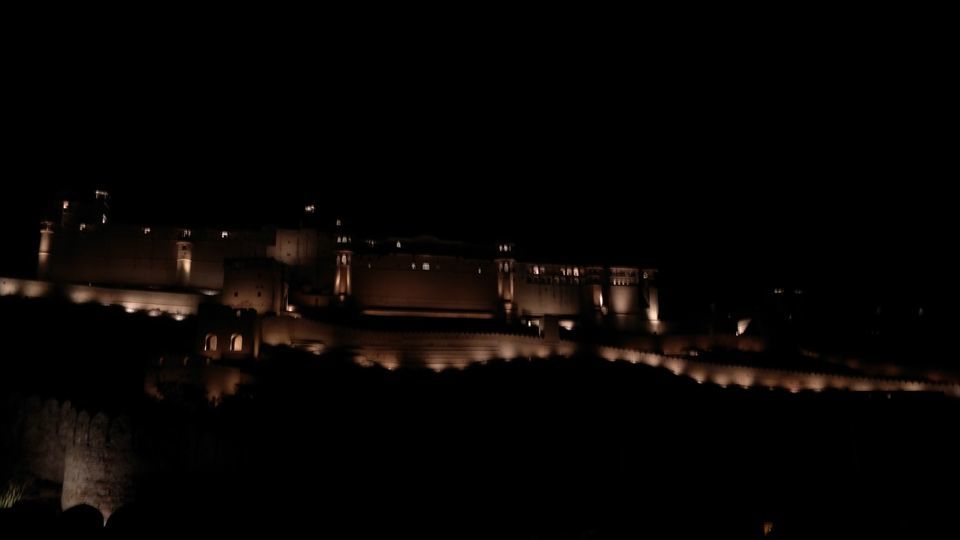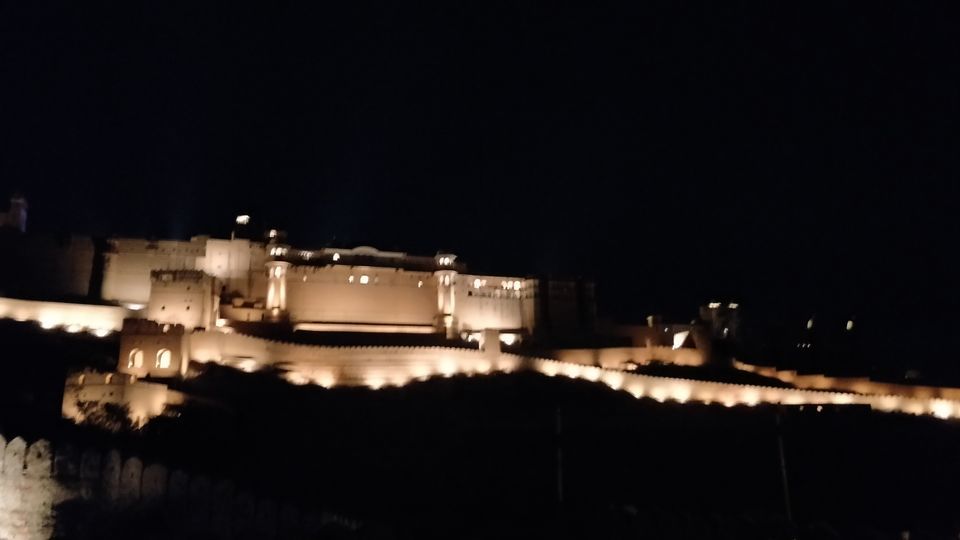 I had planned to wake up early as I had to cover lot of places but failed. I woke up by 7am and left Zostel by 8am. I decided to check off another item on my bucket list - riding an elephant. So I went to Amer fort where elephant rides take place between 8:30 am to 11 am. But before that came to Jal Mahal to have an early morning view.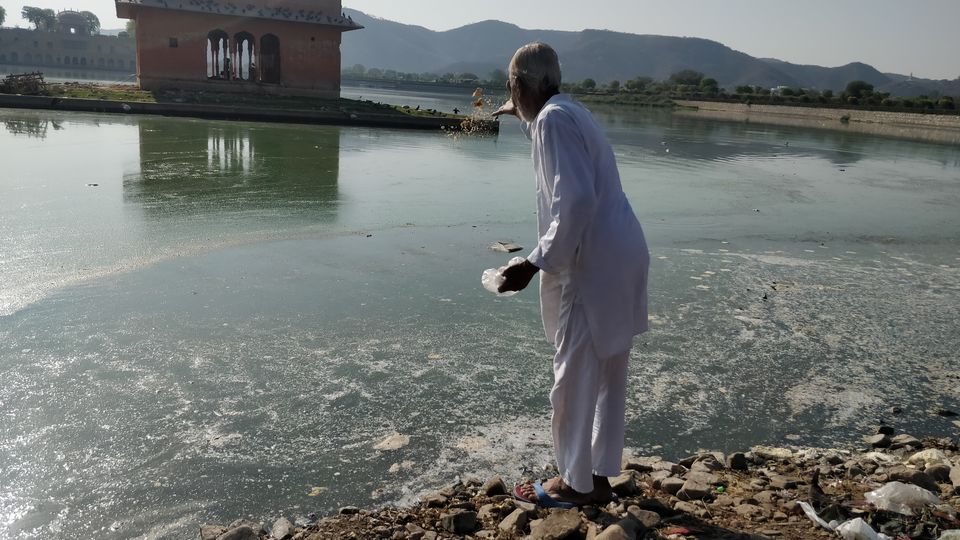 The cost of ride is 1100 INR. I took the ride and then visited the Amer Fort. The fort has amazing view. From people playing instruments to amazing architecture, it is a must visit place. All I can think after the visit was how much effort it took to create such huge palaces.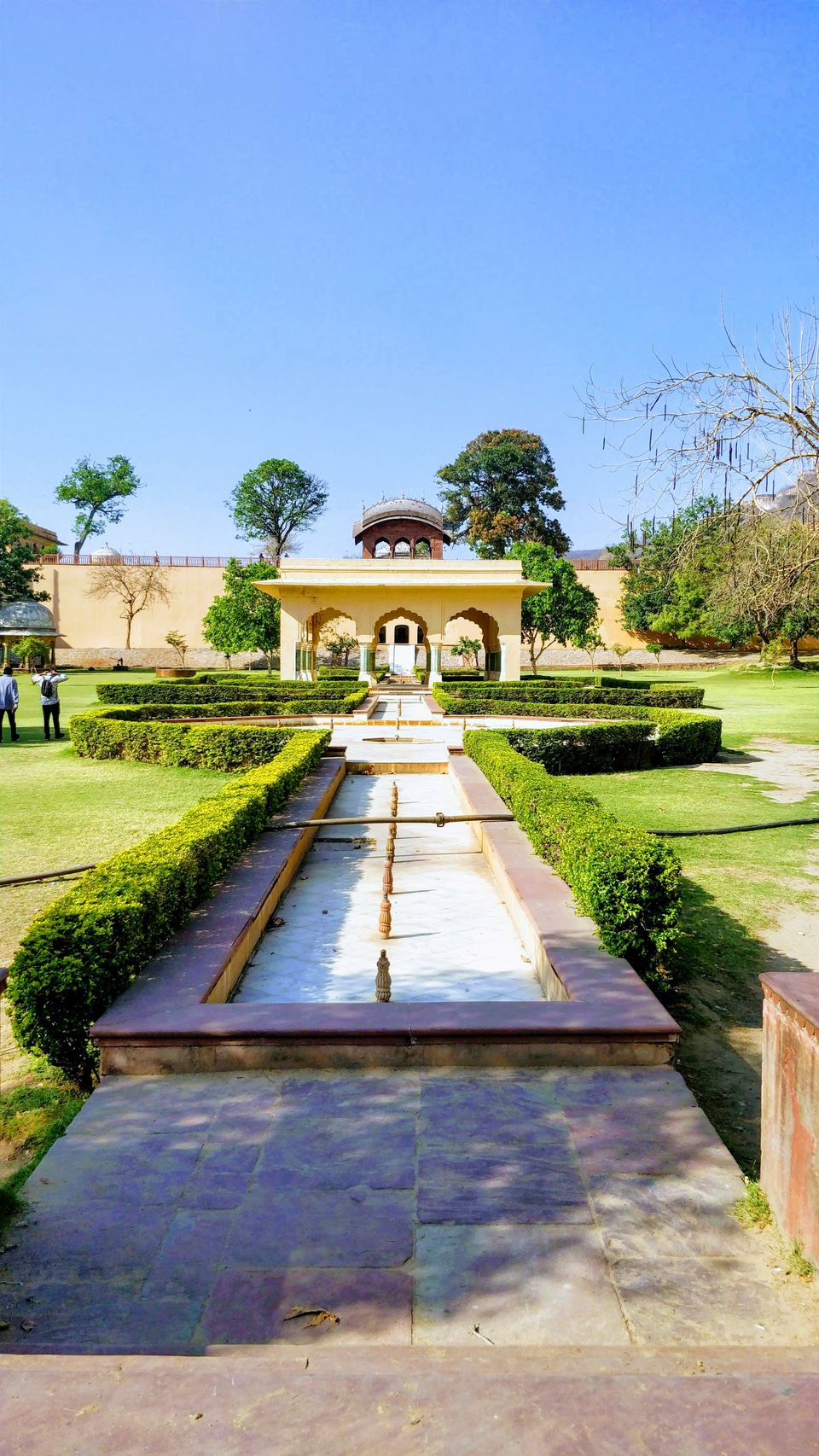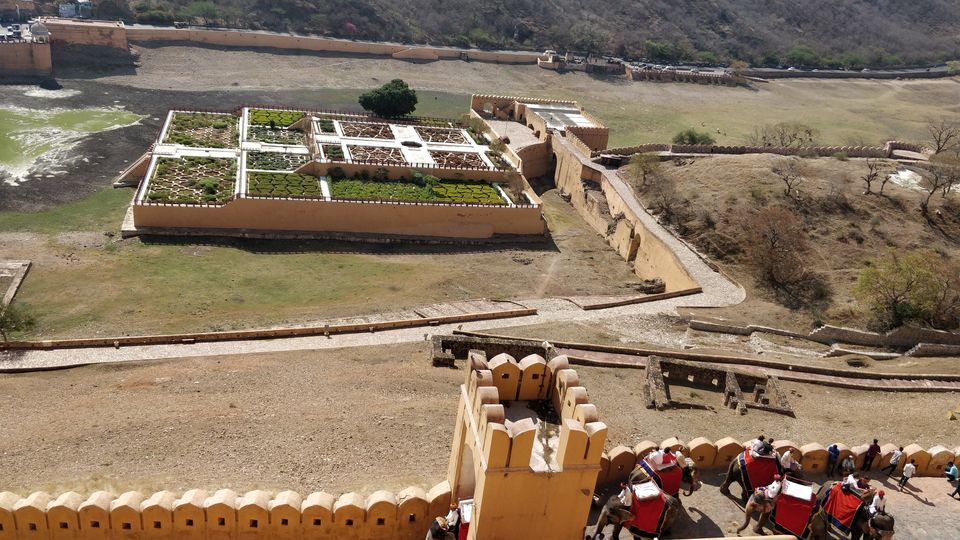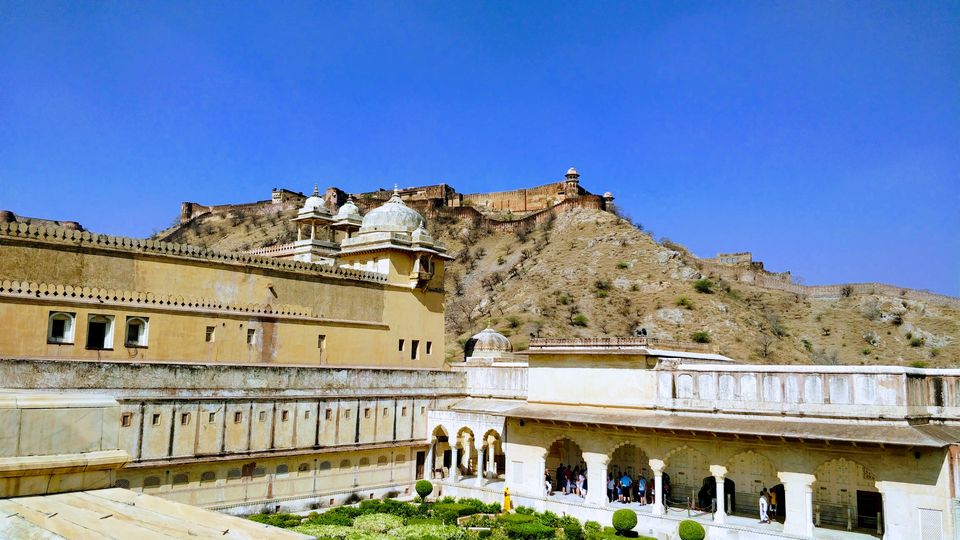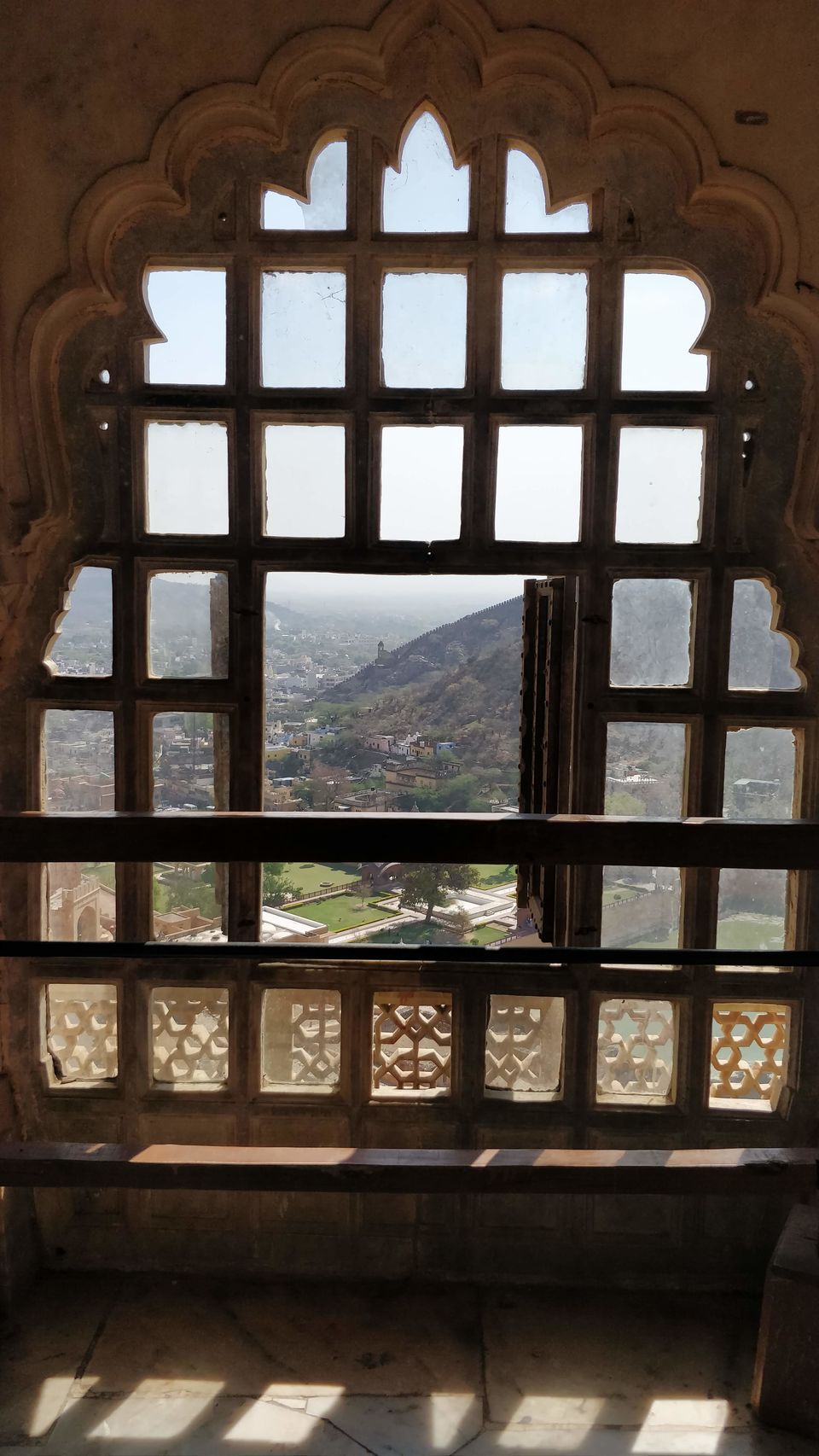 Then I went to Panna Meena ka Kund which is near Amer fort. It is a small kund and you are not allowed to go down too.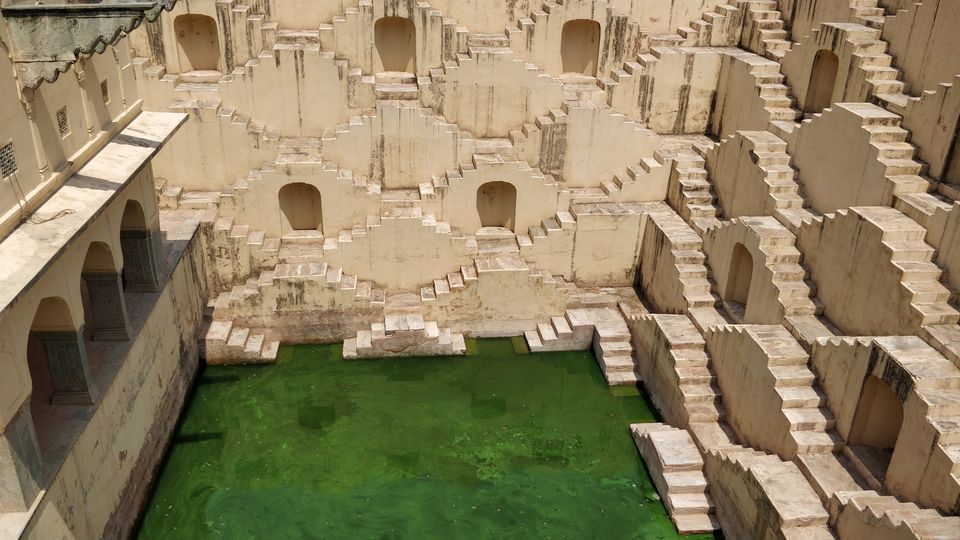 While finding my may out of small lanes, I came across a beautiful temple.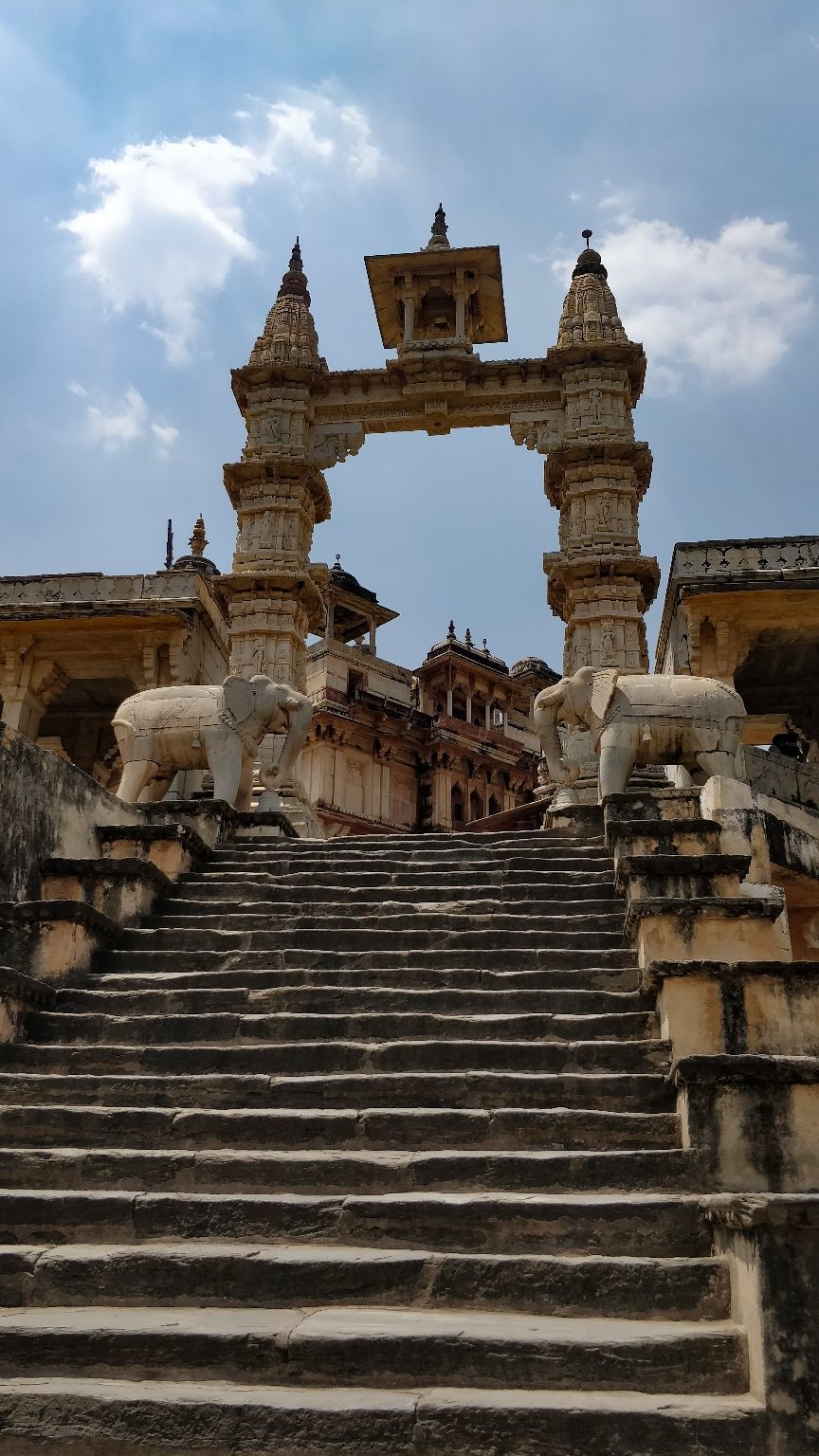 Eventually Google maps gave up and I had to take some local help to get back to Amer fort road. Next stop was Nahargarh fort. This fort is actually located at a hill top and this I realised after I saw sign boards of steepy curves ahead! Luckily, my scooty did quite well and I was able to reach the top spot in 30mins from the starting point. But I wont deny it was a risk knowing I am an amateur rider ( Do not try it on solo trips! ).
The viewpoint from Nahargarh is amazing. You can see entire Jaipur from the fort. Getting back from the fort was another adventure!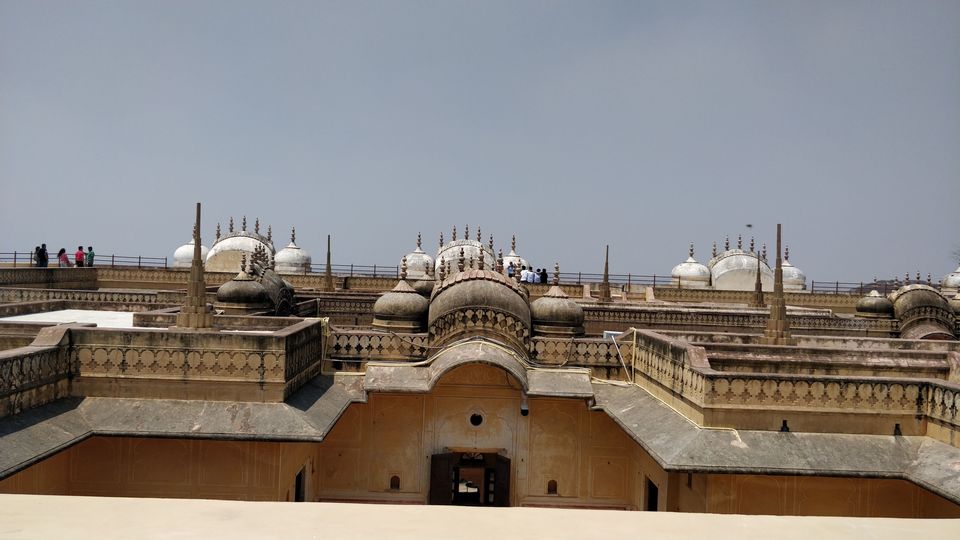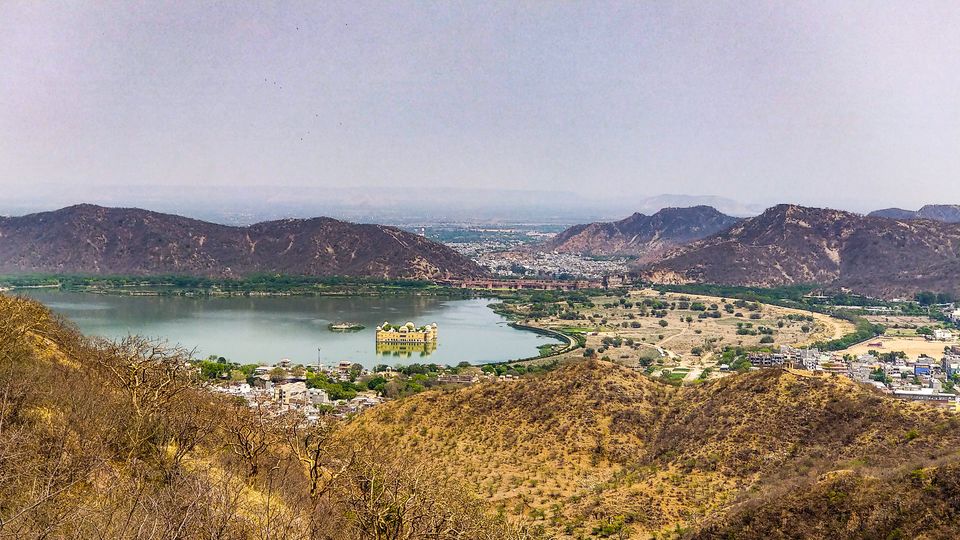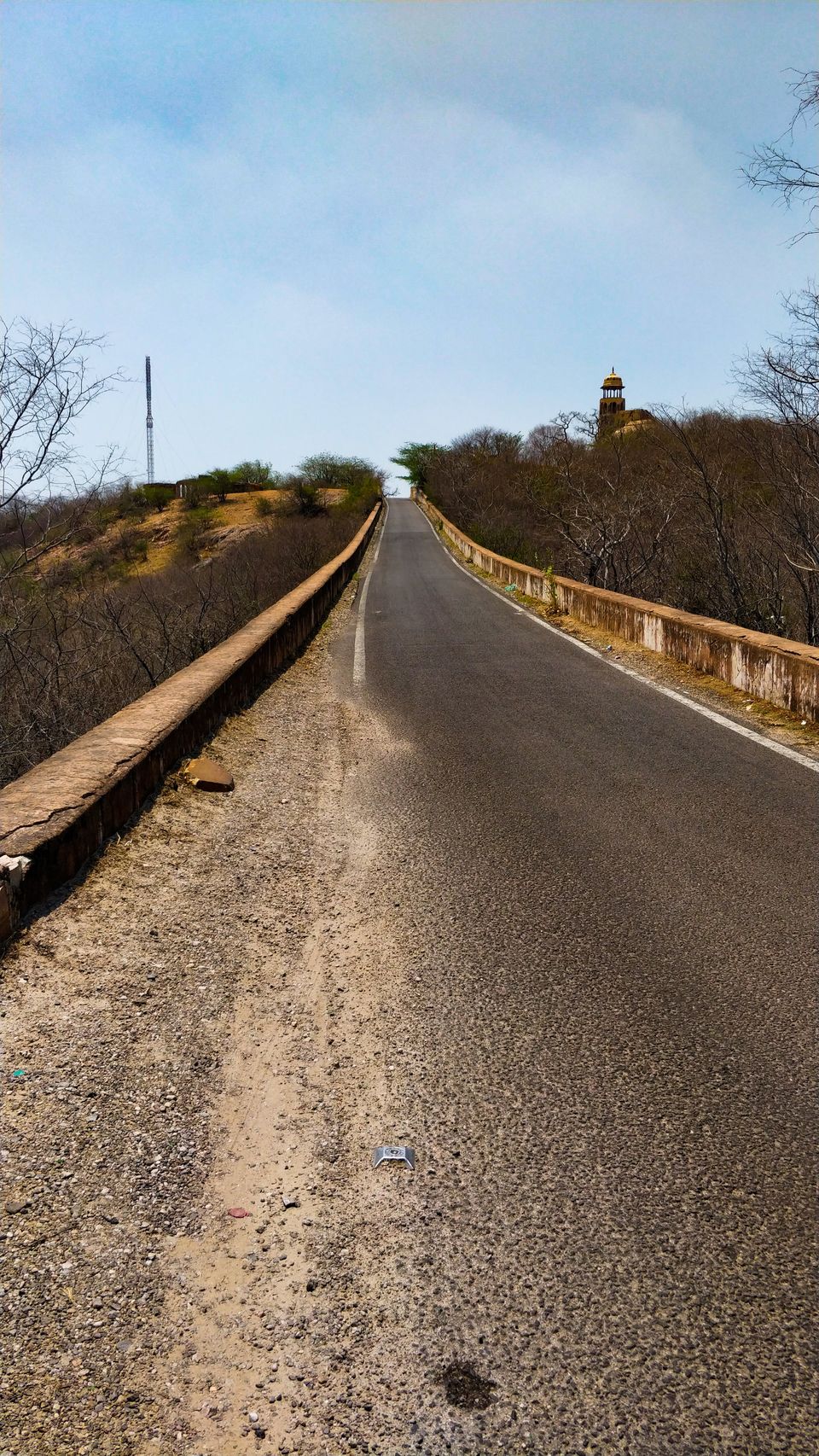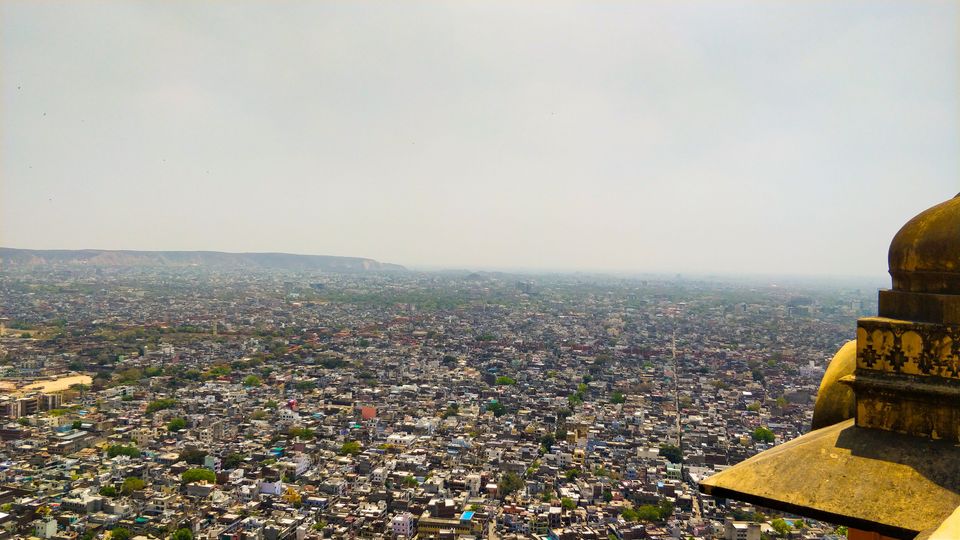 I did not have time to visit another fort so I skipped Jaigarh fort and reached back at Zostel in afternoon. After taking some rest I went to explore places near the Zostel. Had lunch at View Point Cafe which has view of amazing Hawa Mahal.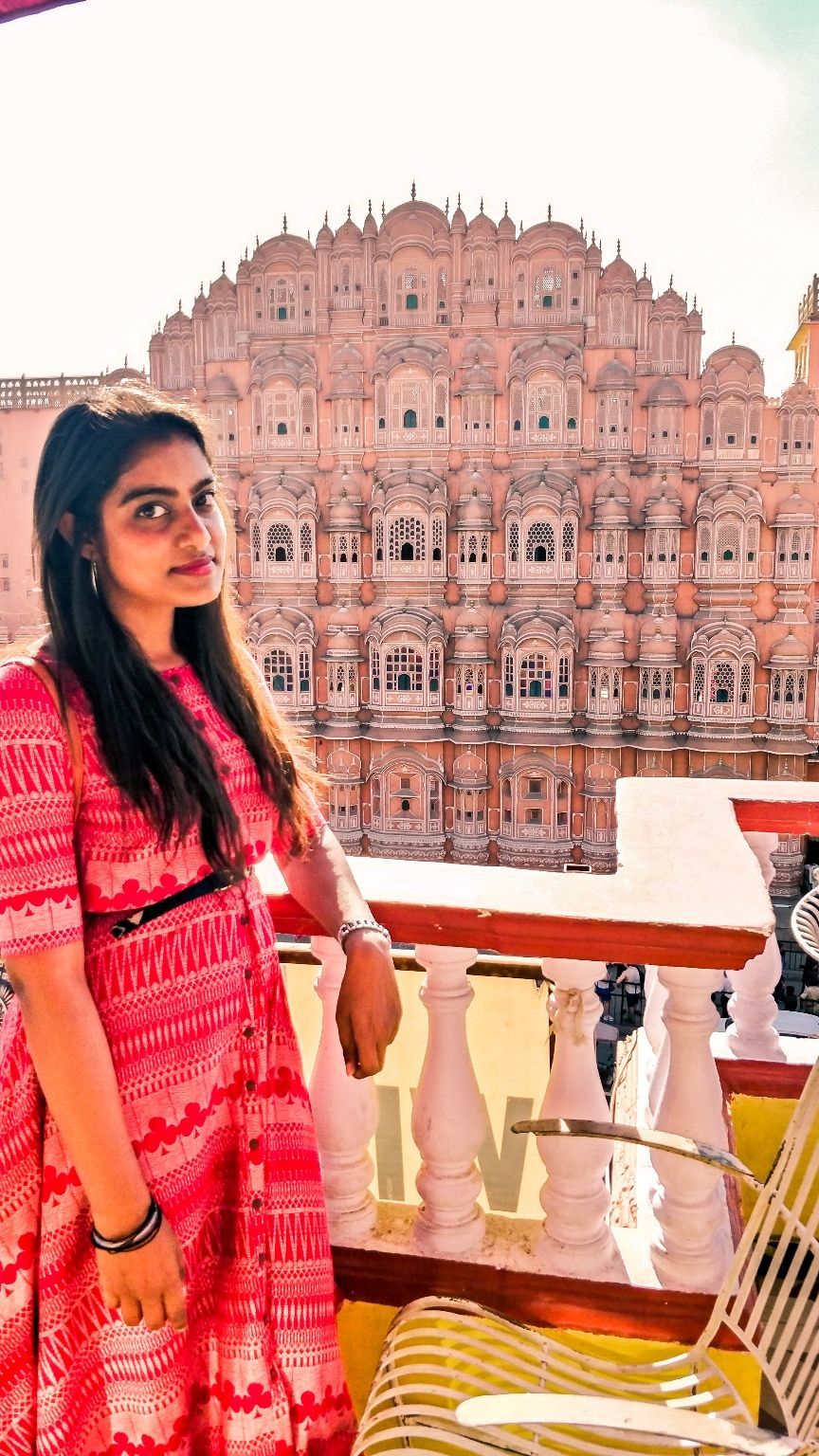 Next stop was Jantar Mantar. This was also a recommendation from a friend to take a guide in Jantar Mantar otherwise you cannot understand the science behind the things. It is really surprising how people at that time were also so advanced in science. I also visited City Palace after this.
After the nearby visits, I went to visit Gaitore Ki Chhatriyaan. A very peaceful place with amazing architecture. Near to the place was Ganesh Mandir at the hill. A family was going to the place so I got along. The temple was also a peaceful place. Though I am not a fan of temples, this has a terrace where you can sit and enjoy the view of the city. I enjoyed sunset at the temple and came back with the same famiy making friends with little Pankhudi :)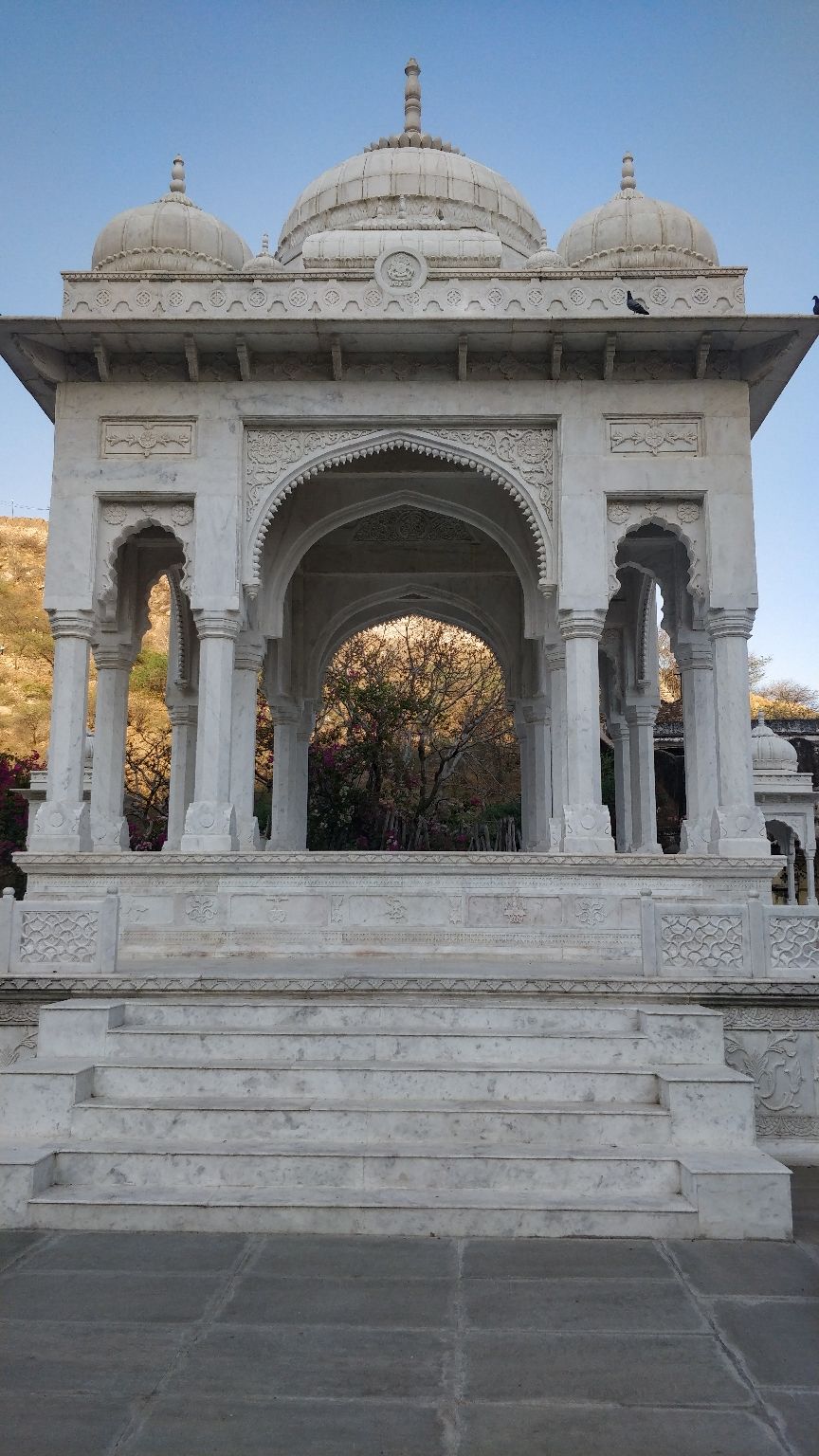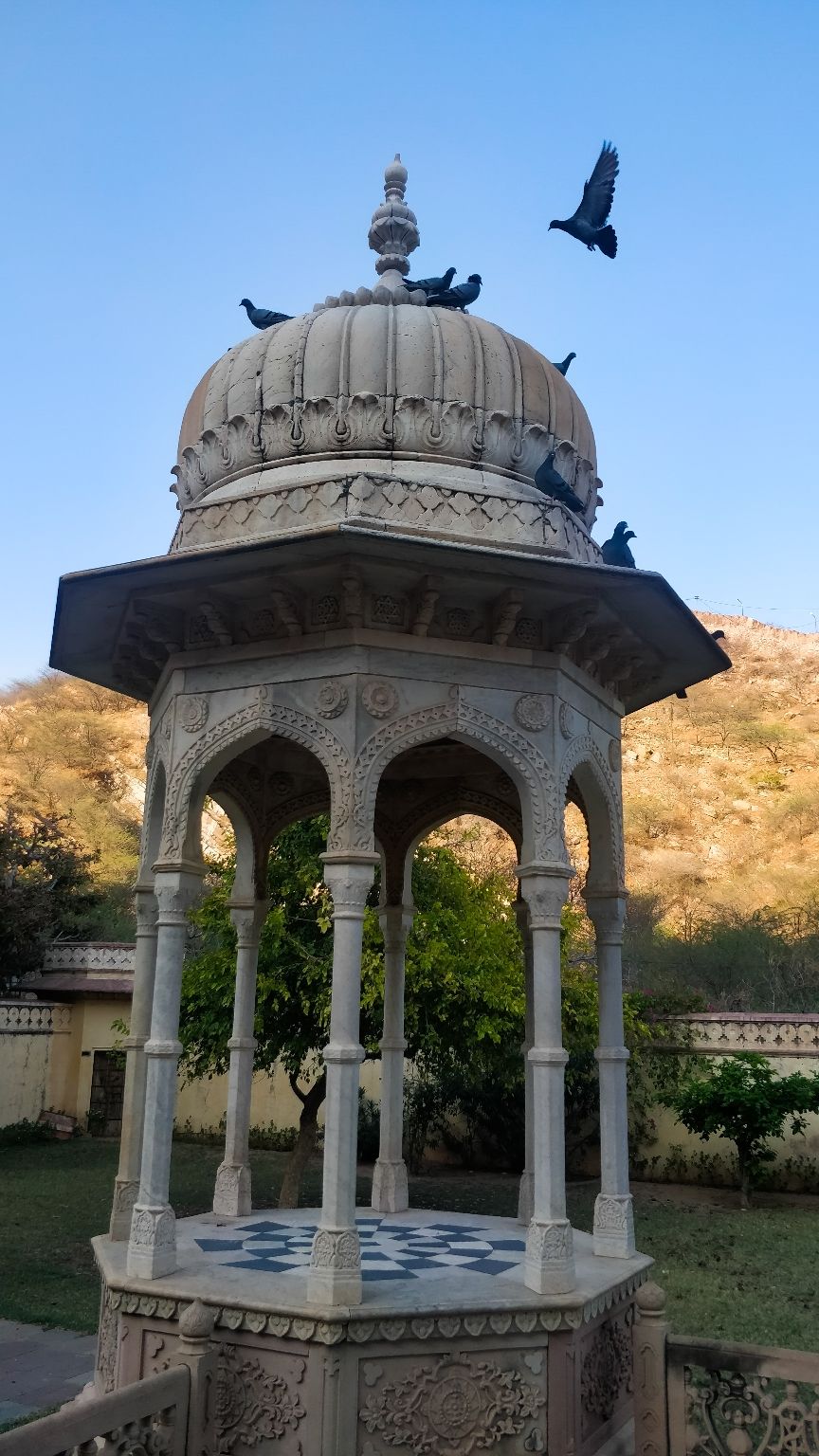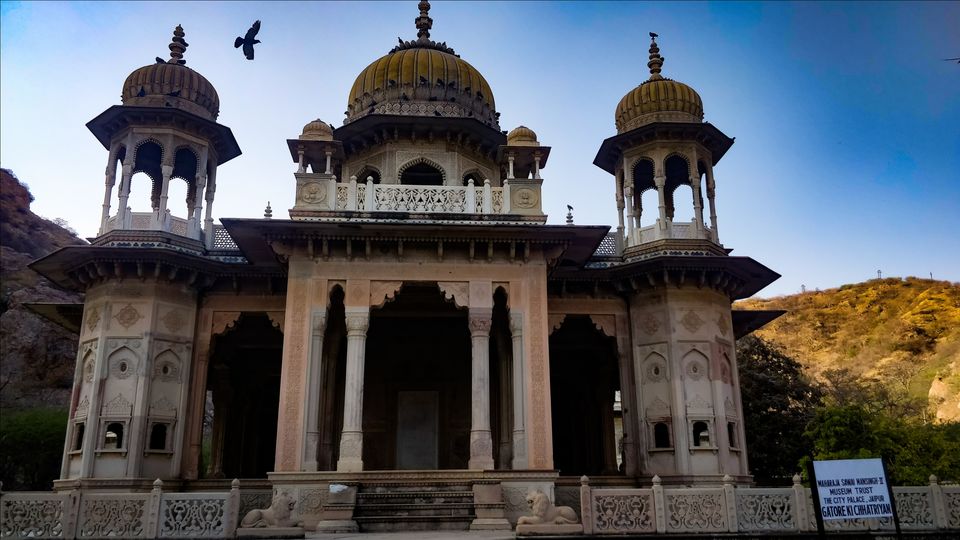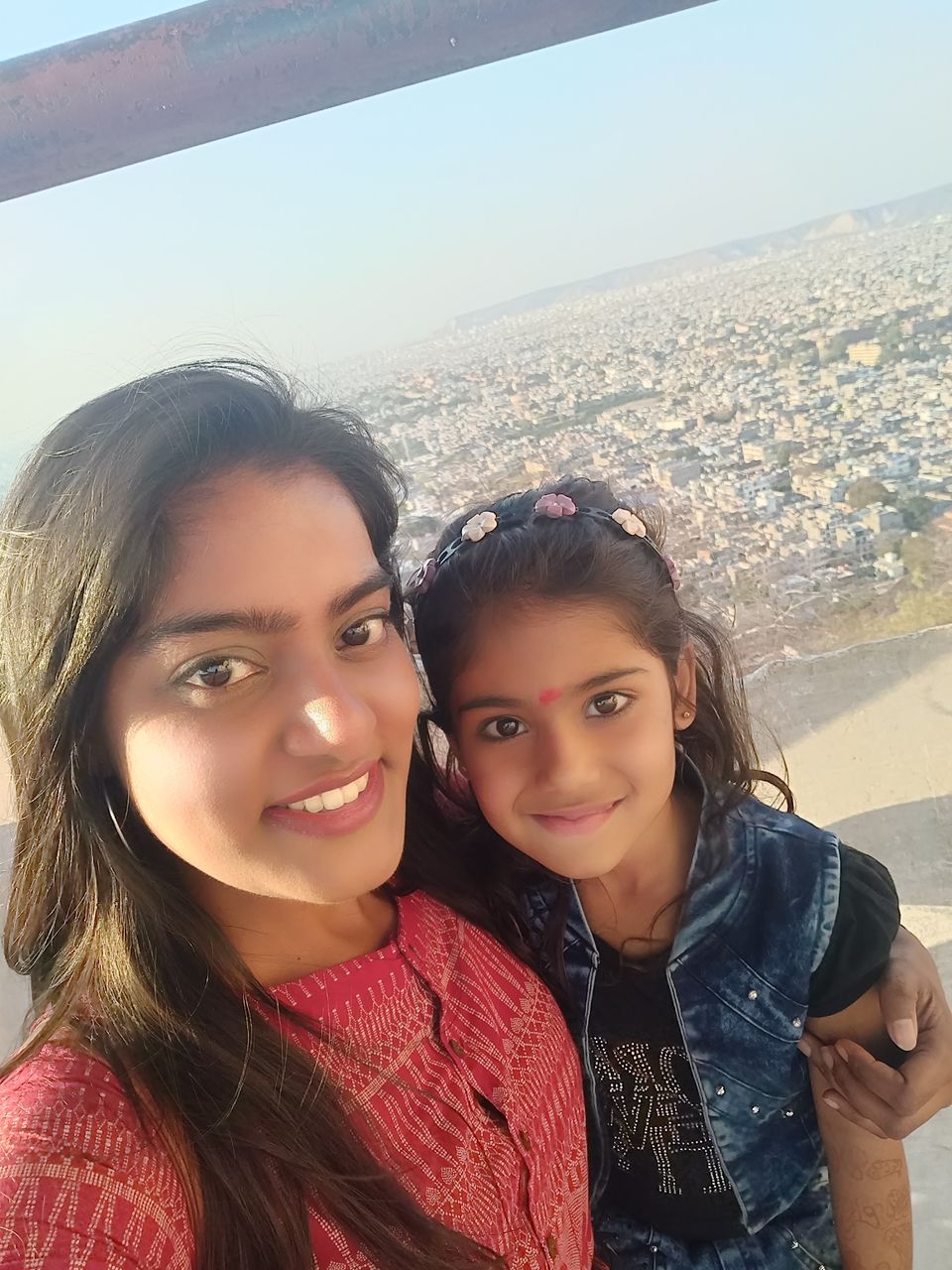 Next stop was Sisodia Rani ka Bagh which was equally peaceful with people sitting in the garden and enjoying light breeze.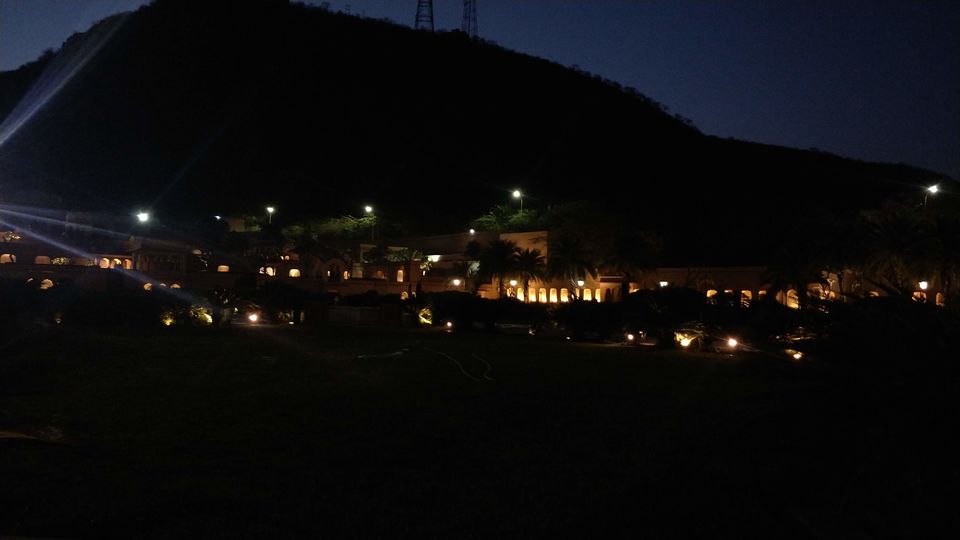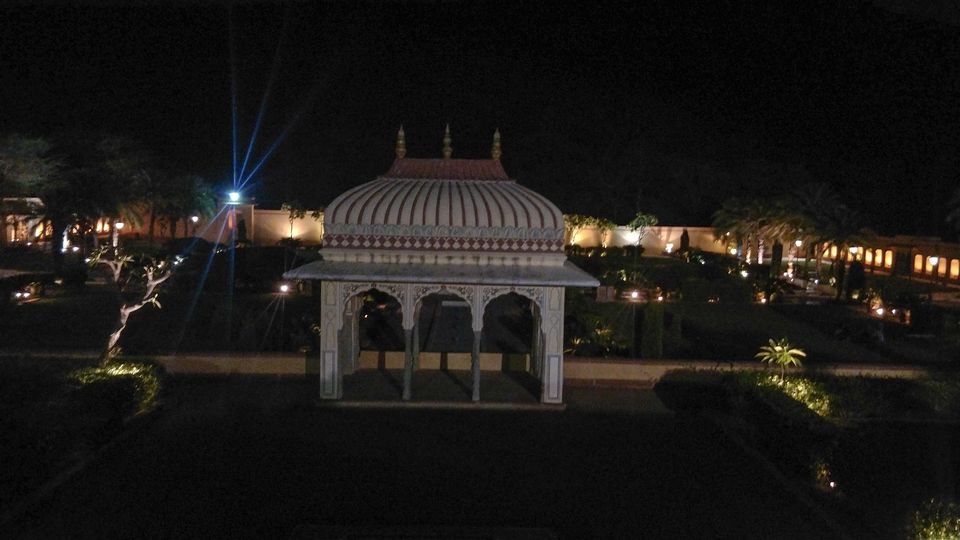 I visited Albert Museum and it was lit at night. Went back to Zostel. Came back to visit local market and have dinner. The best part? The Hawa Mahal was glows at night. This ended the day 2 in Jaipur.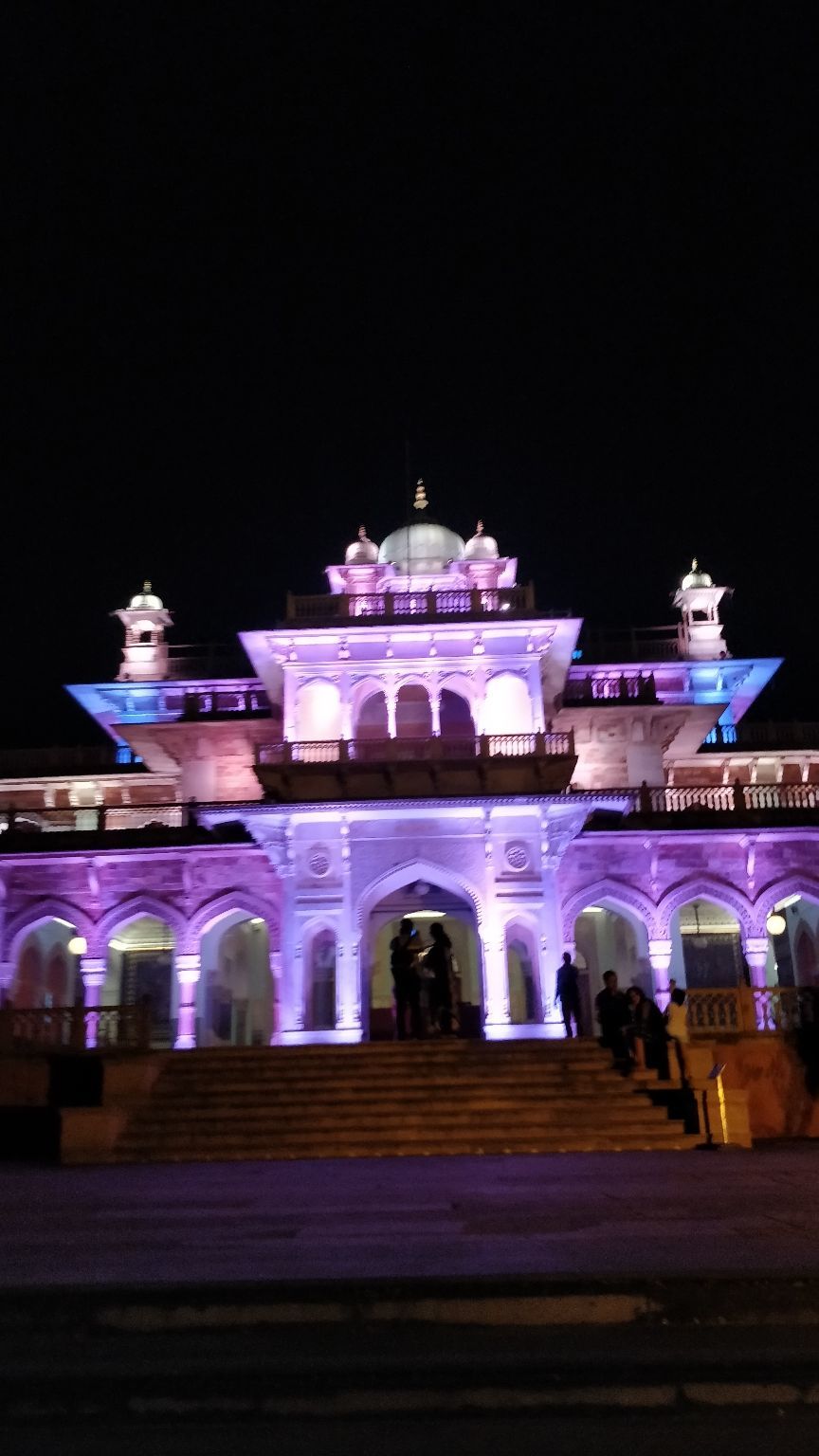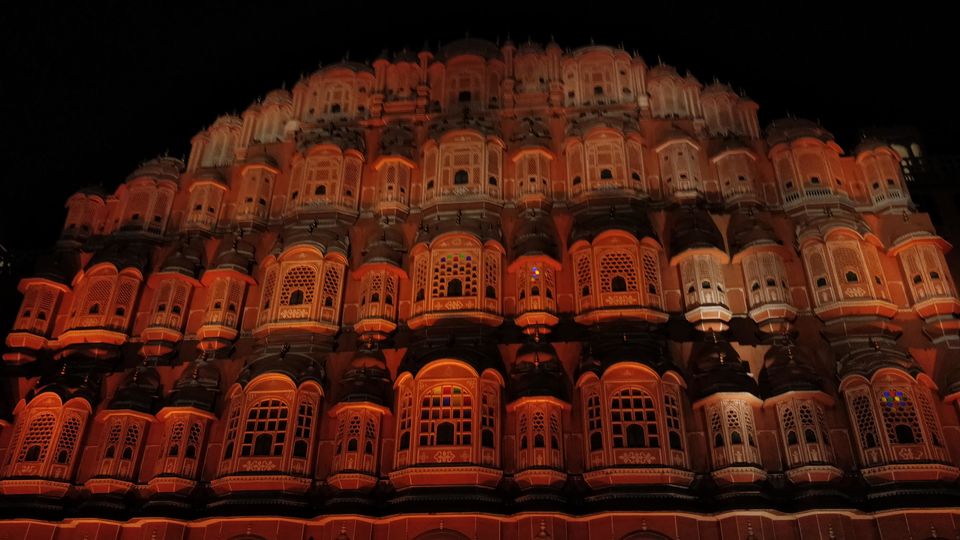 It was my last day in Jaipur and how could it end without an early morning ride? I started off at 6am in morning and went to outskirts of the city to enjoy driving. I had added Dolls Museum in my list. Unfortunately, it opens at 9am and I did not have that much time. Came back by 8am to pack my stuff, Had breakfast in Zostel. A sure recommendation from my side.
I returned the scooty, and then went to visit Hawa Mahal.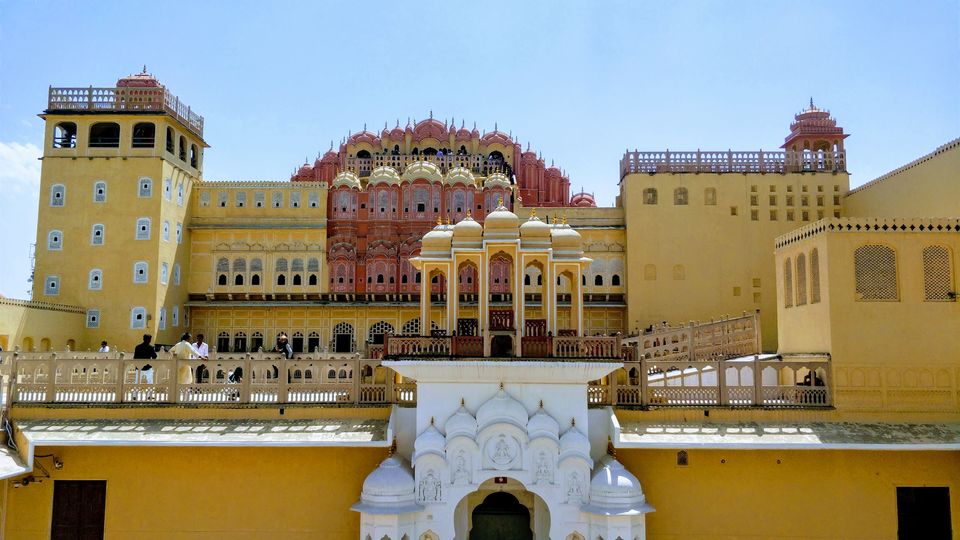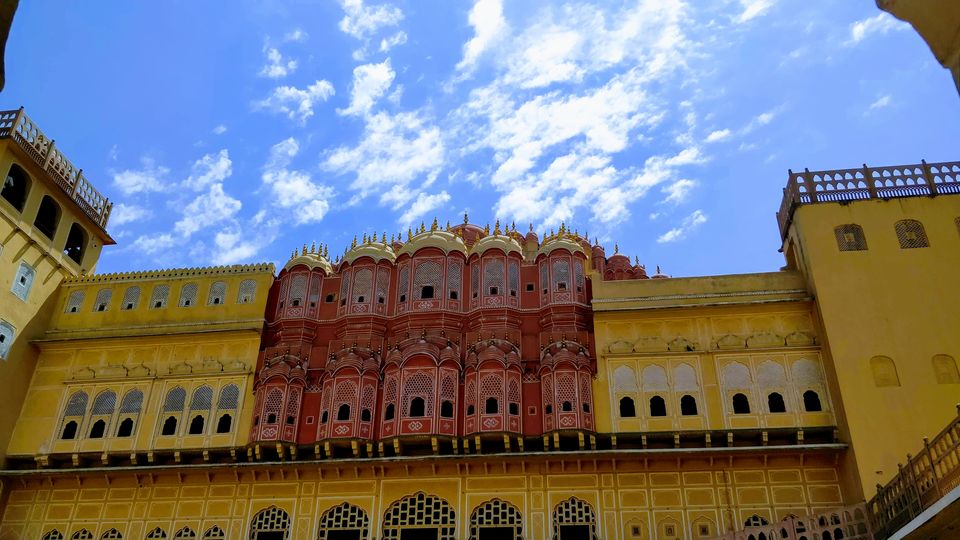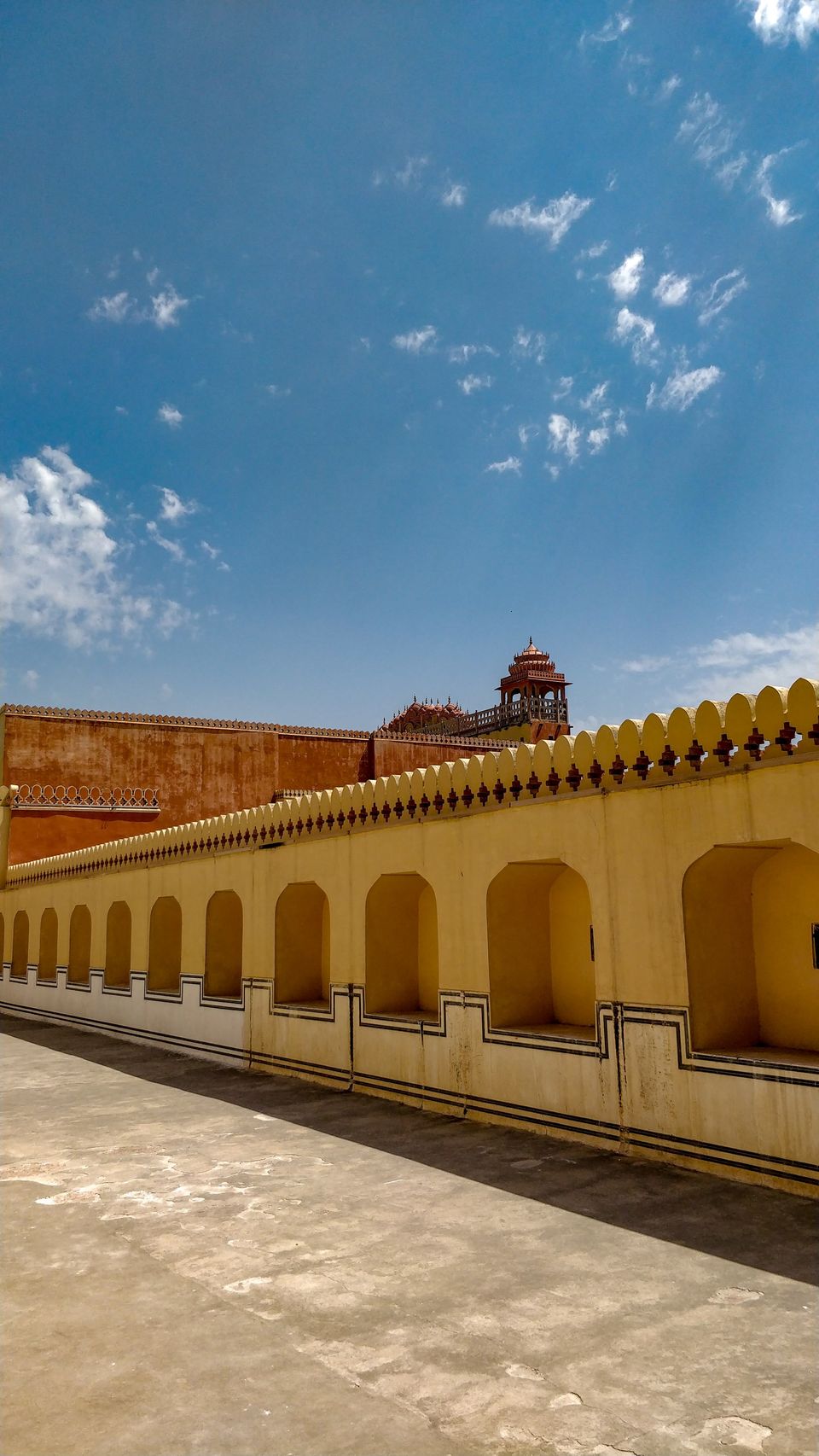 Came back to Zostel and left around 12pm. I had a train at 1pm. By 6:30pm, I was back in Gurgaon. With this, I ended by first solo trip.
Here are few points to note while taking a solo trip to Jaipur-
1. Travel light. Keep basic stuff, mix and match. Shoes are your best friend while traveling.
2. Prefer travelling by bus than train. Buses are way more comfortable for this route and takes around same time.
3.  You can get a combined tickets for all important places from famous places like Hawa Mahal, Nahargarh fort etc instead of taking at every place. The ticket is valid for 2 days.
4. Prefer to take personal mode of travel. I took scooty on rent for 2 days at 550 INR. But even if not, take public transport which will not be as expensive.
5. Stay hydrated. Keep a bottle with you. Jaipur is heated in April. Keep taking lemon water or coconut in every few hours.
6.  Do some small research. I did not plan where and when I will travel places but I had made all stay and travel bookings and keeping me on safer side.
7.  It is better to keep someone from family in constant touch with your plans and status. In case you parents are not that open about this, take your siblings in confidence.
8. Lastly, be confident in what you do. Enjoy, and bring back experiences. Travelling alone gives you confidence like no other thing. You get a sense of good and bad influence around you. The feeling of being on my own was amazing. Whether it was sitting near Jal Mahal at night or simply enjoying the silence in Sisodia Rani ka Bagh, all the experiences are beyond words. Meet people, take help, get clicked by strangers, probably you will never see them again in life yet they become so much important part of your memory. That is what is called - experiences !!!