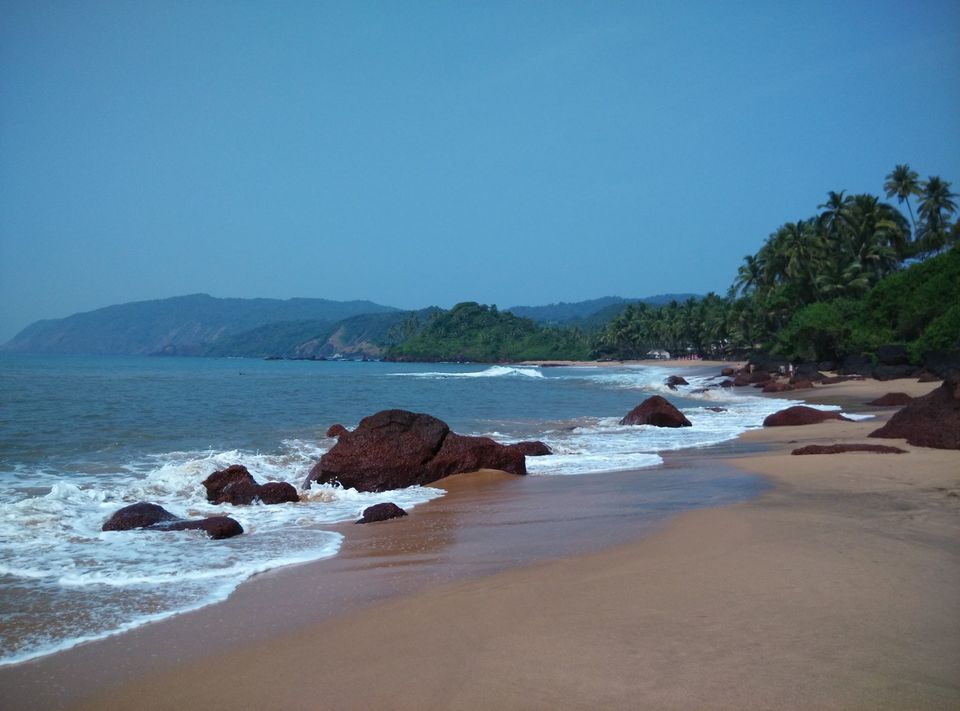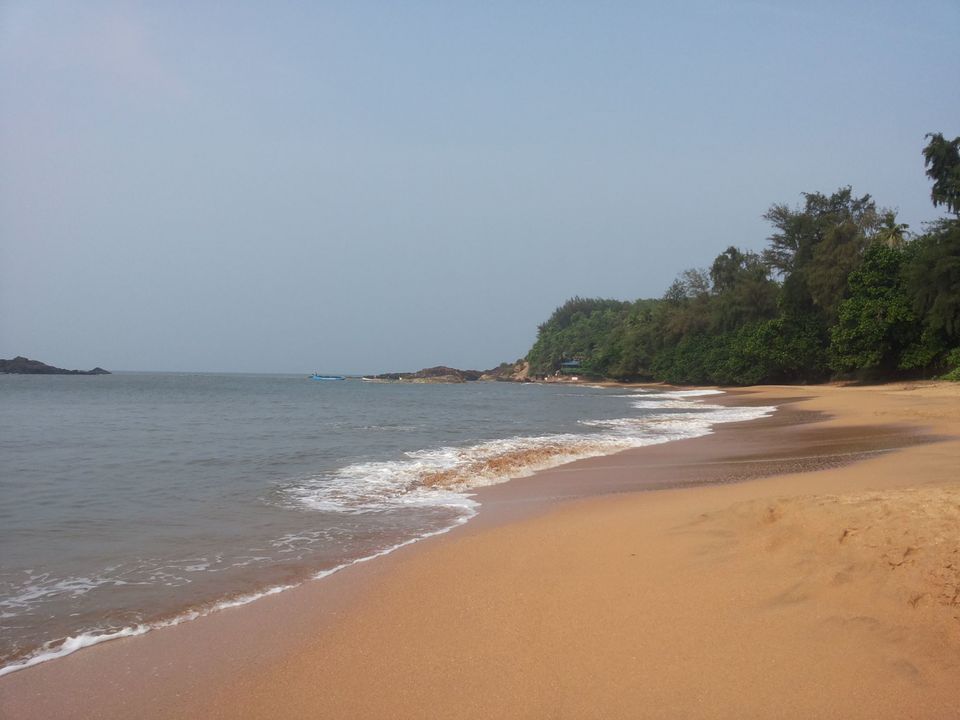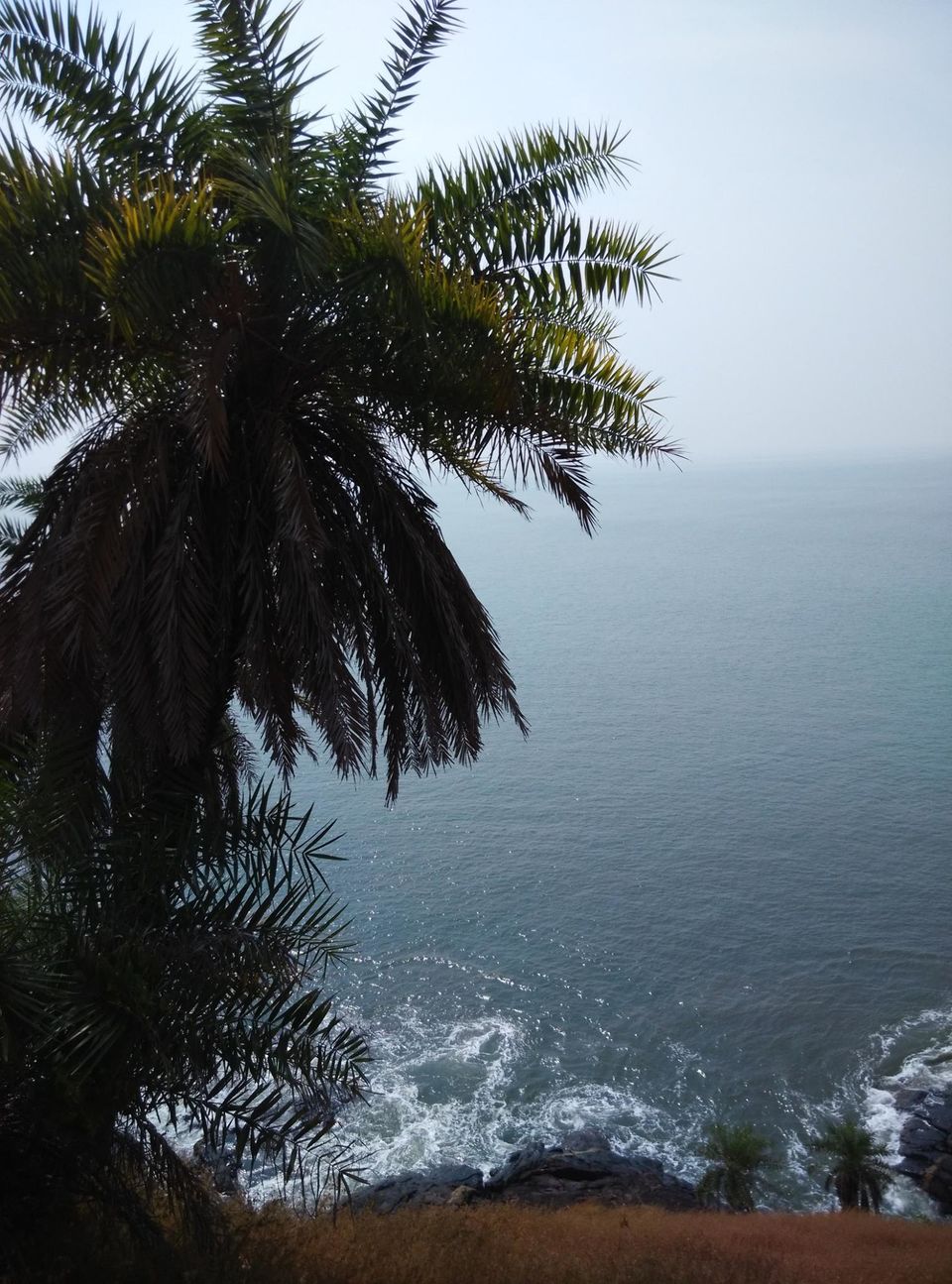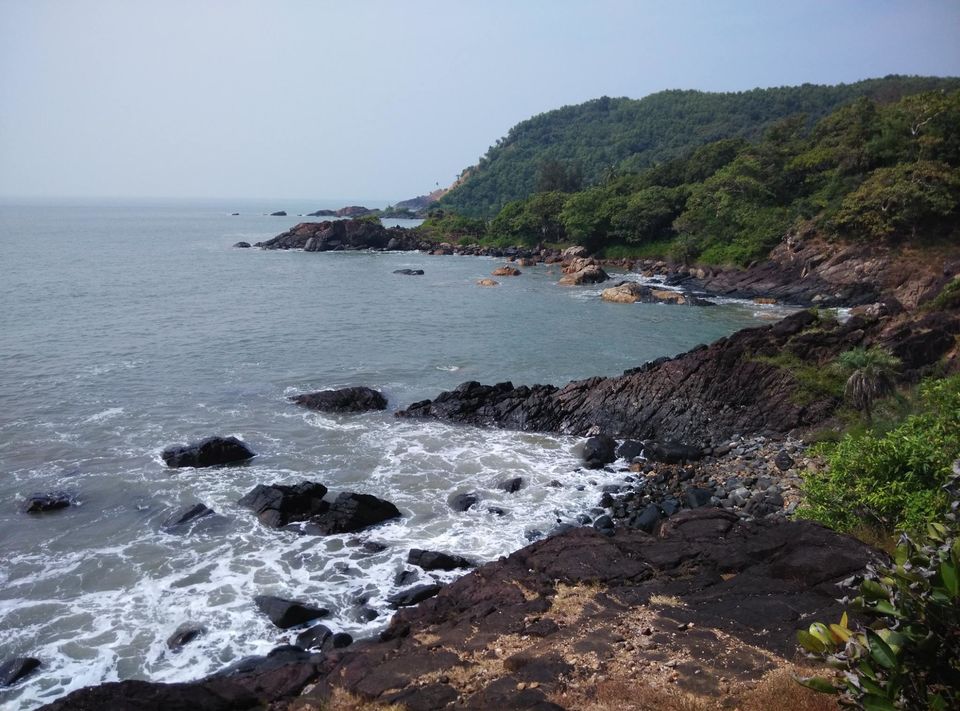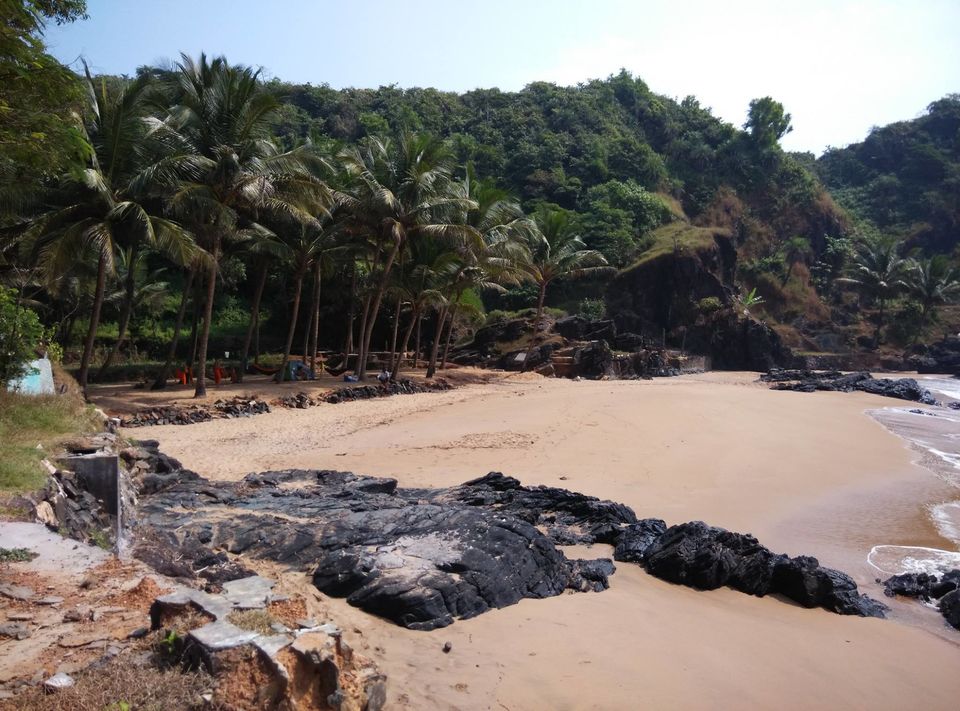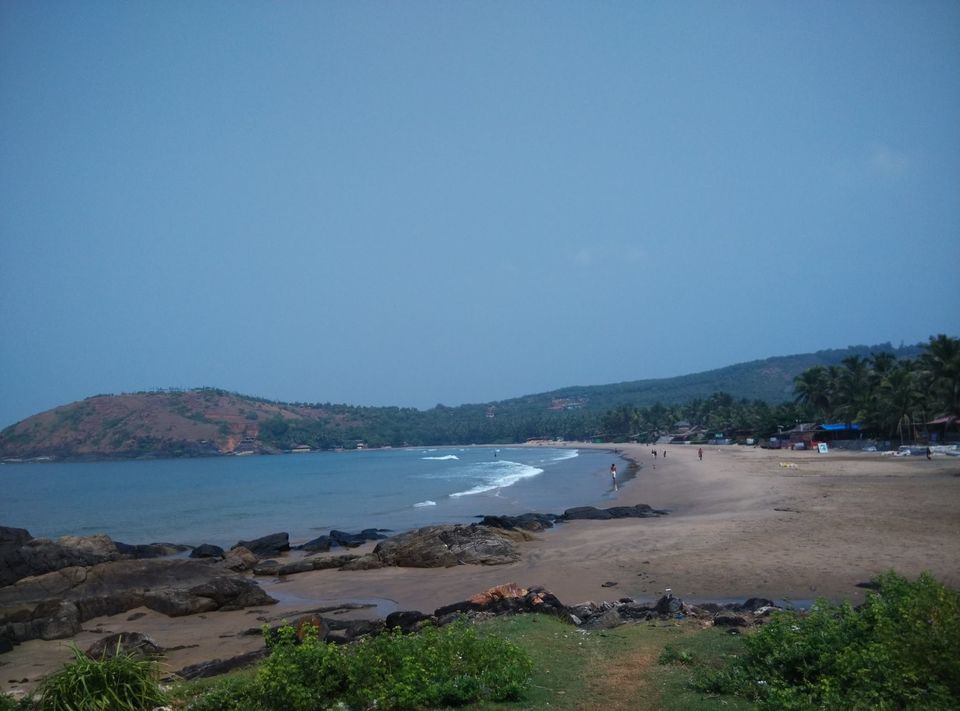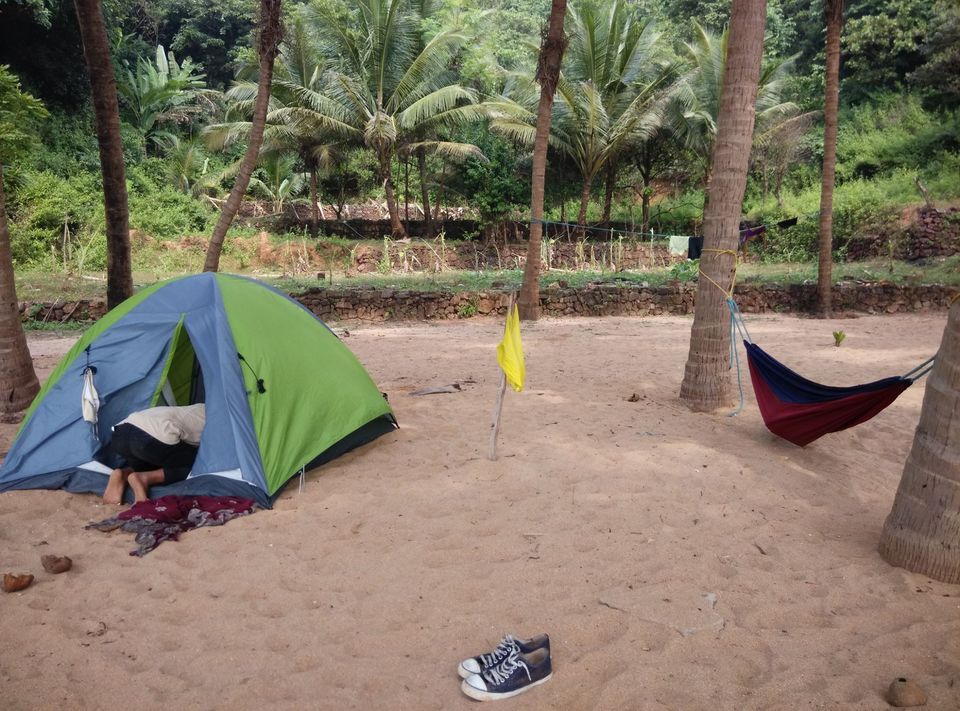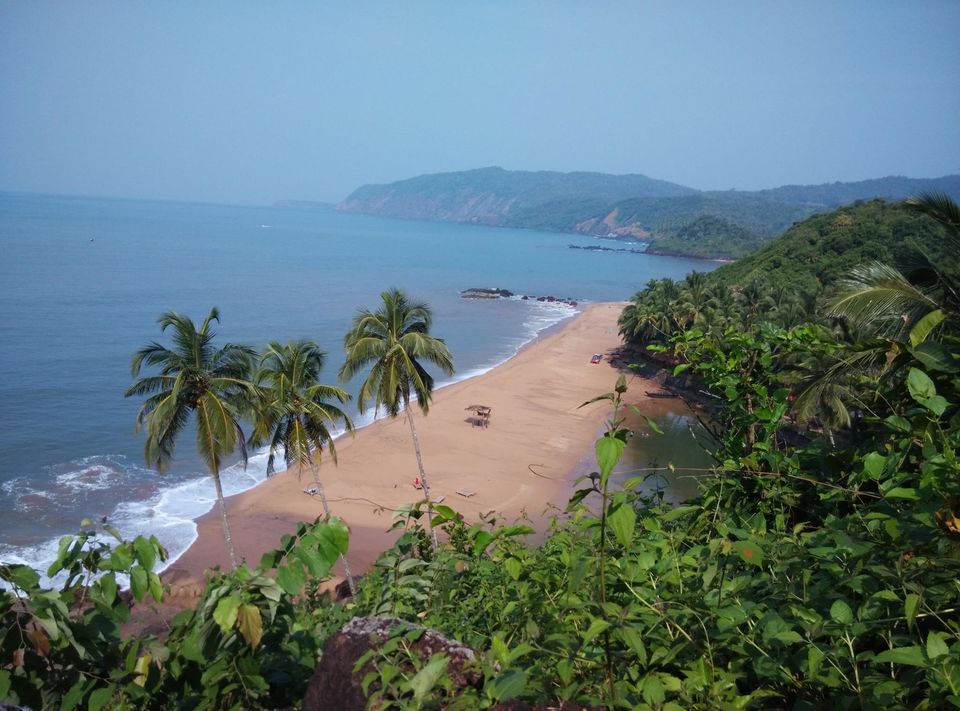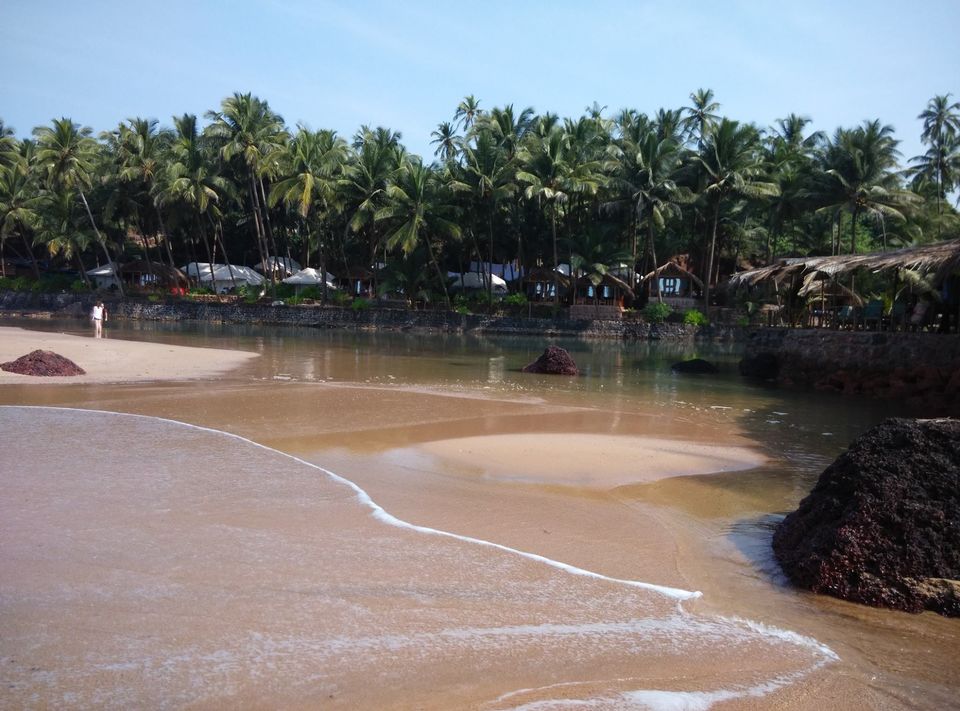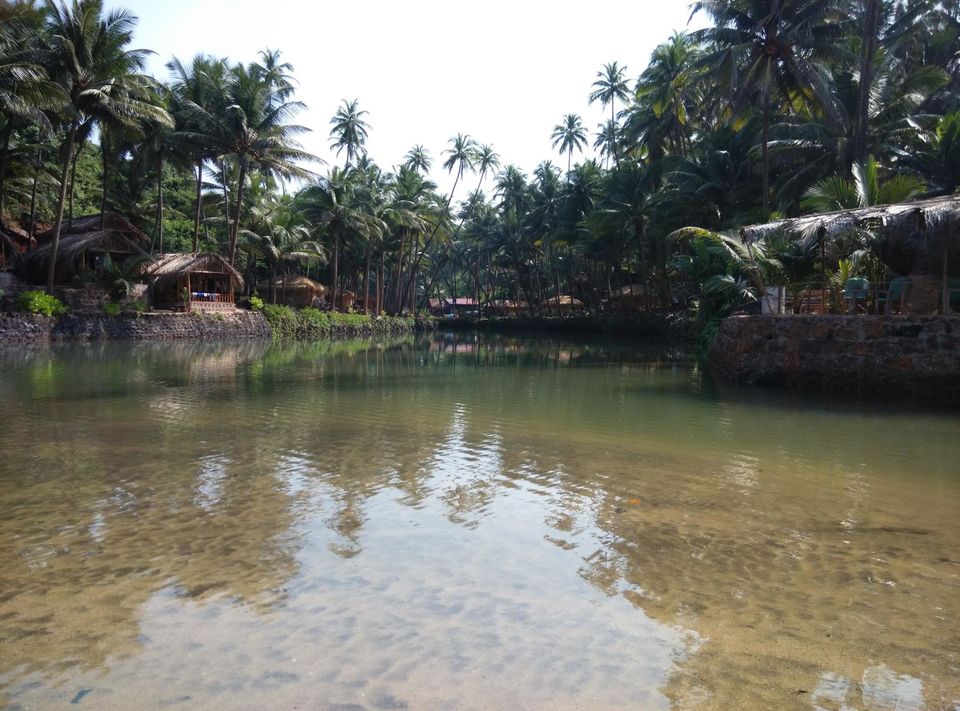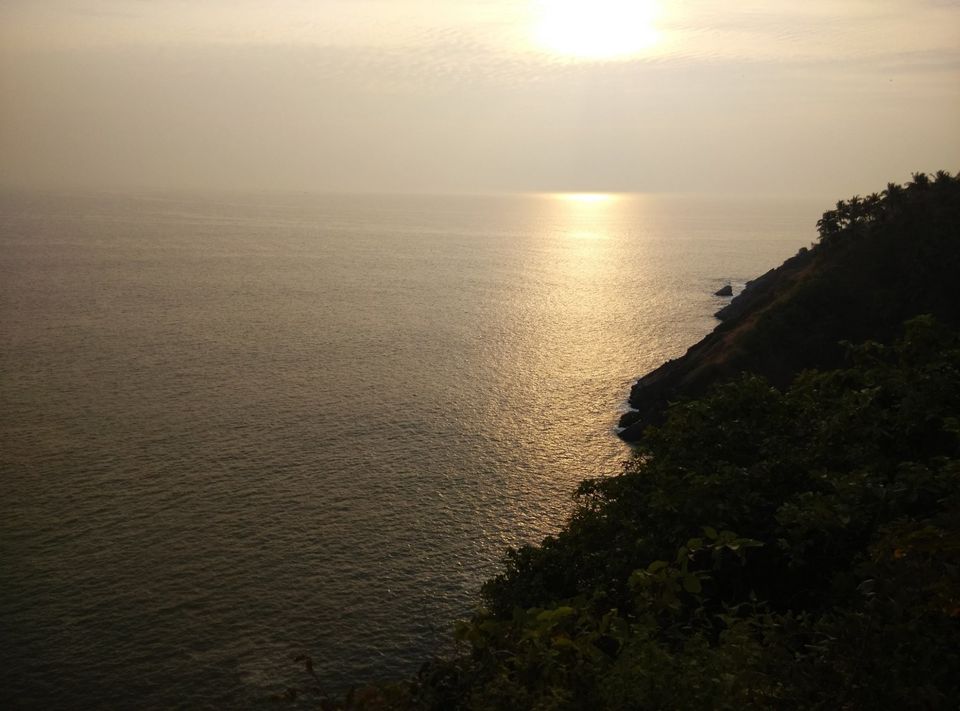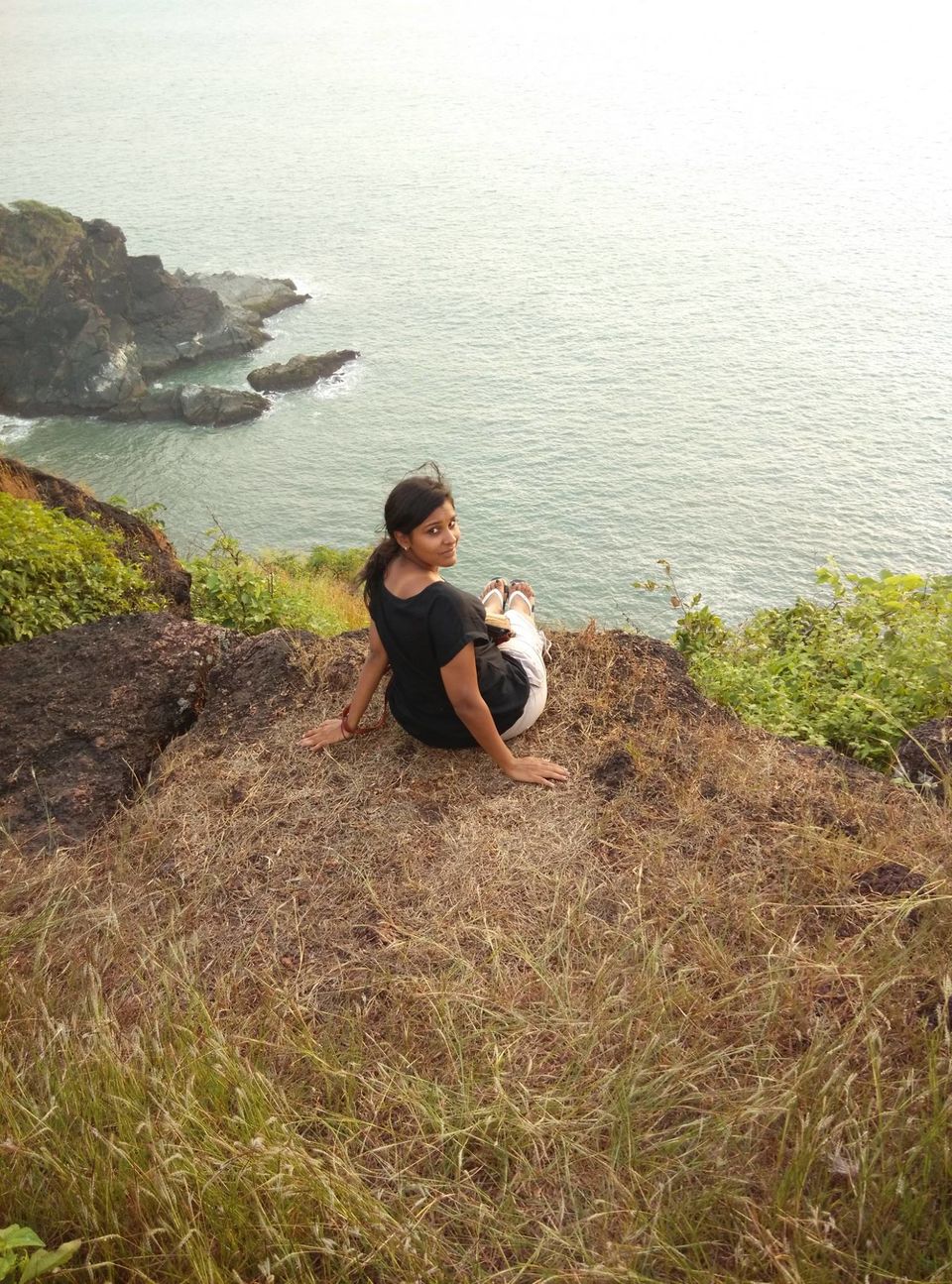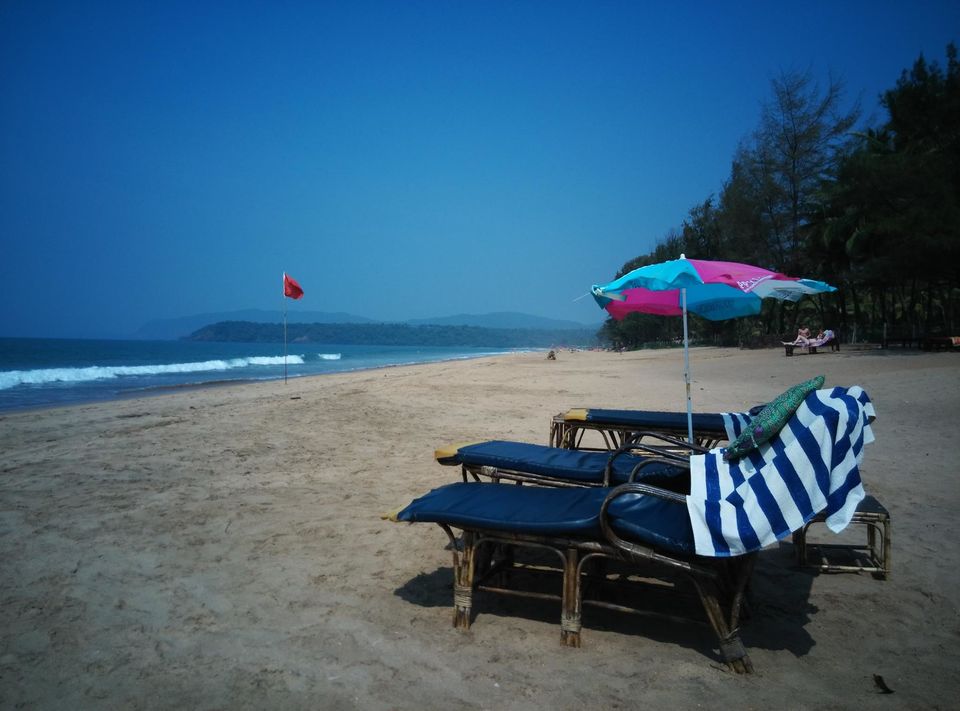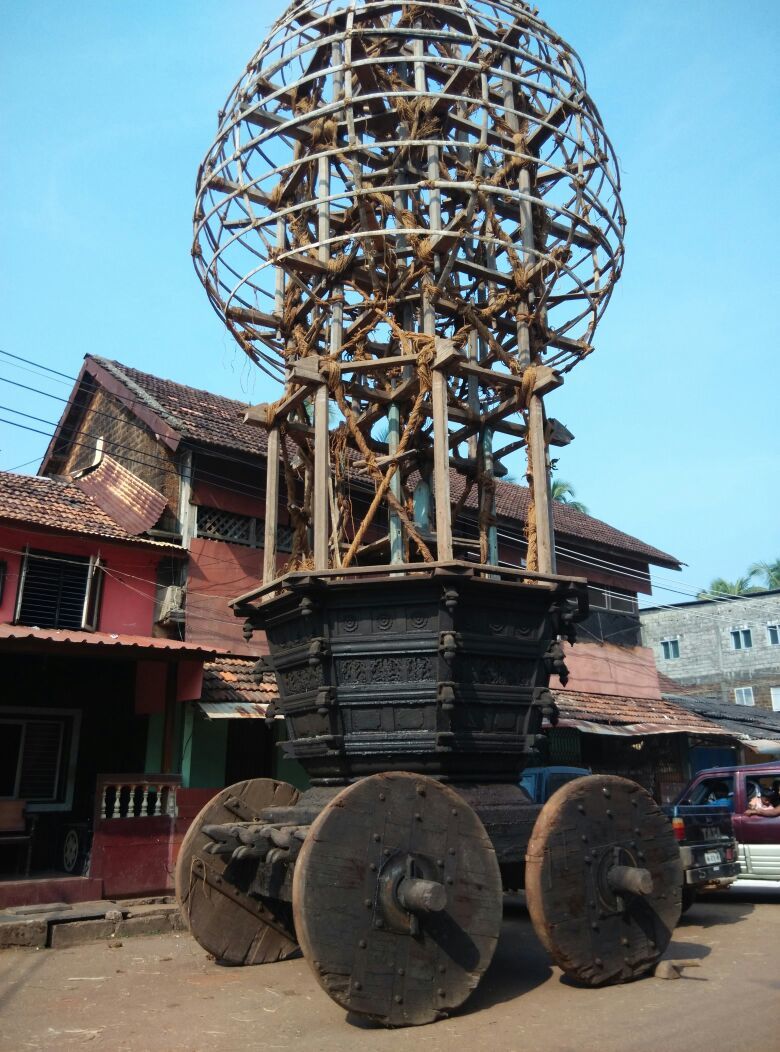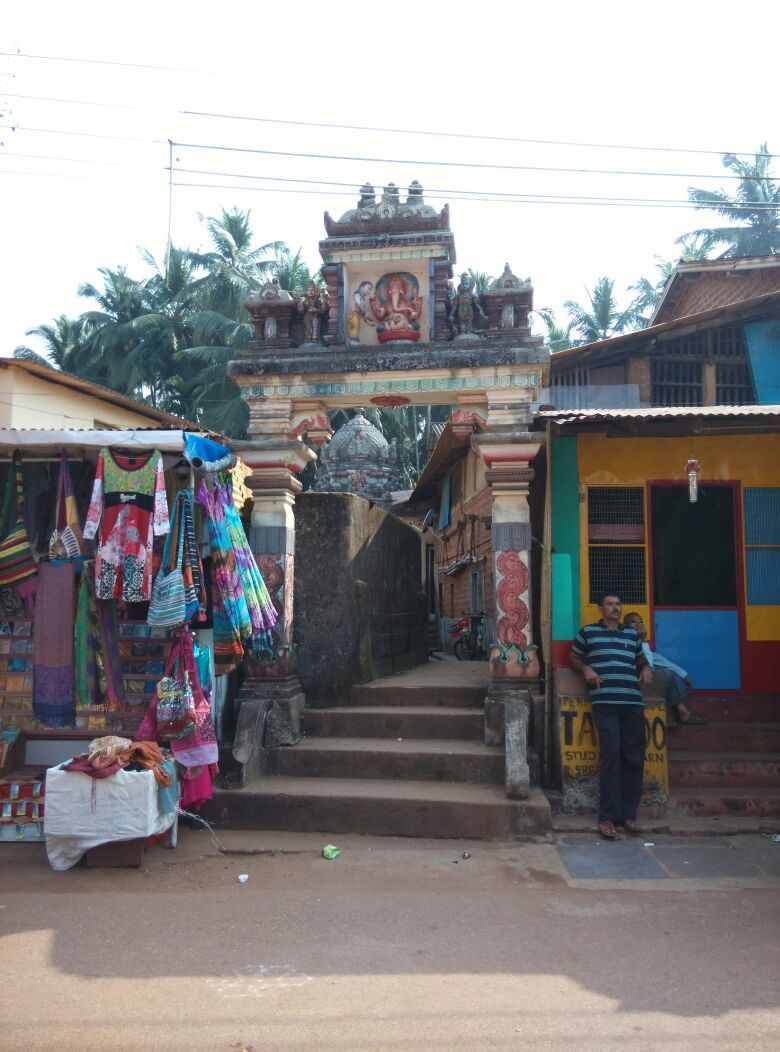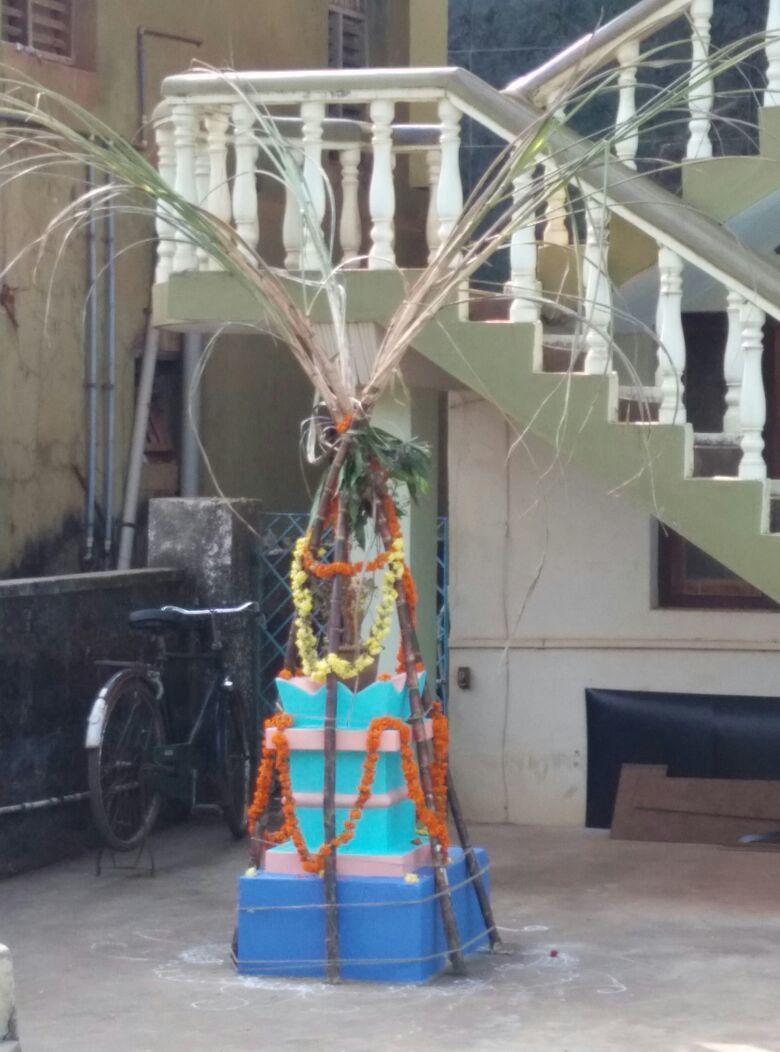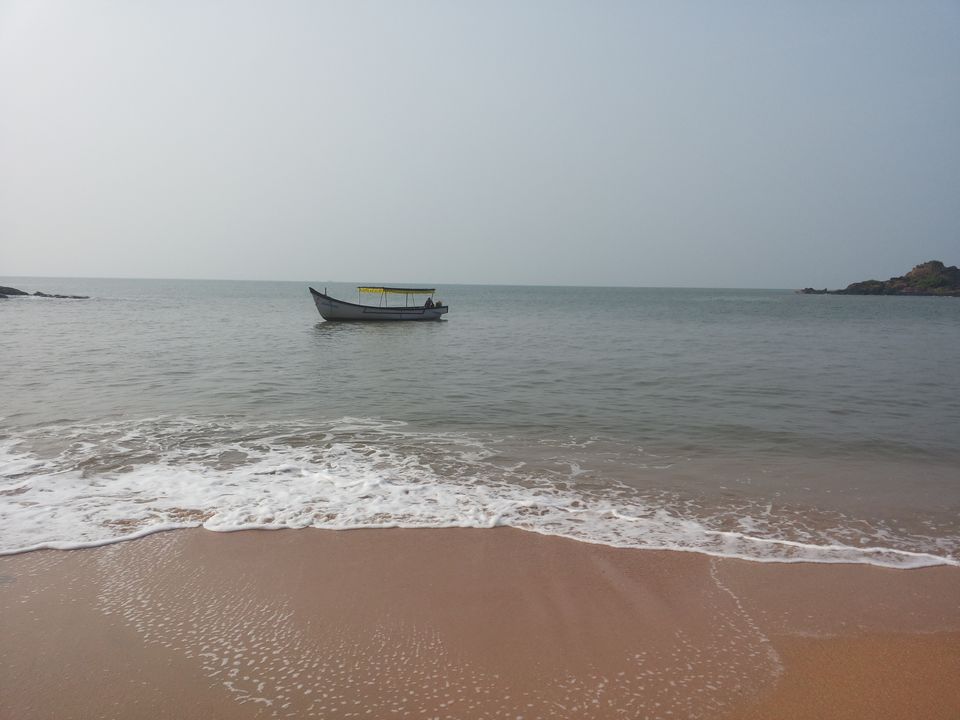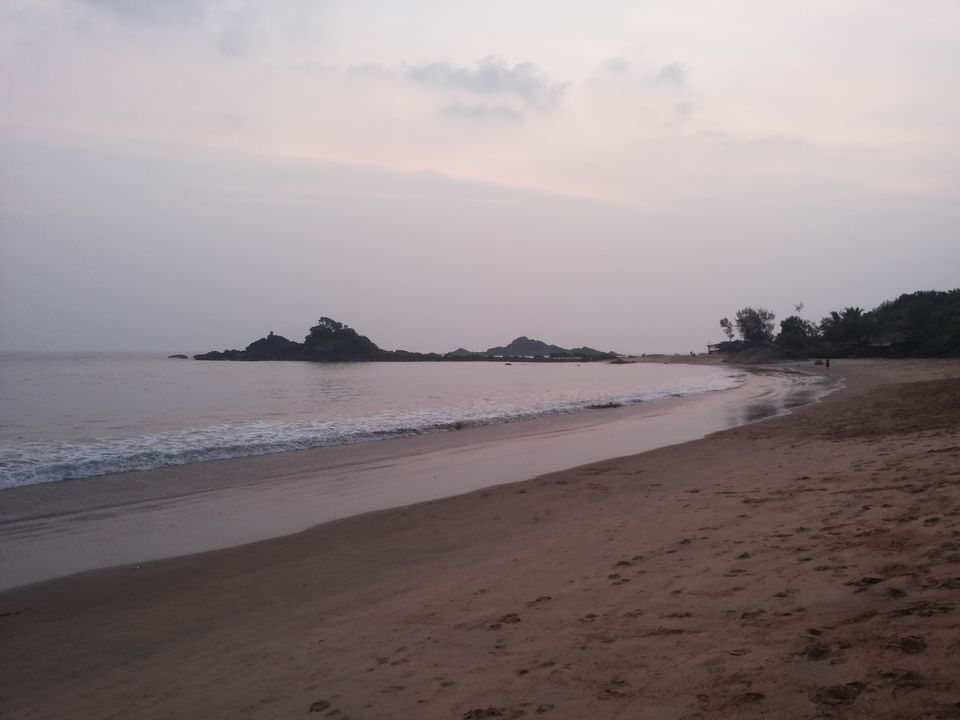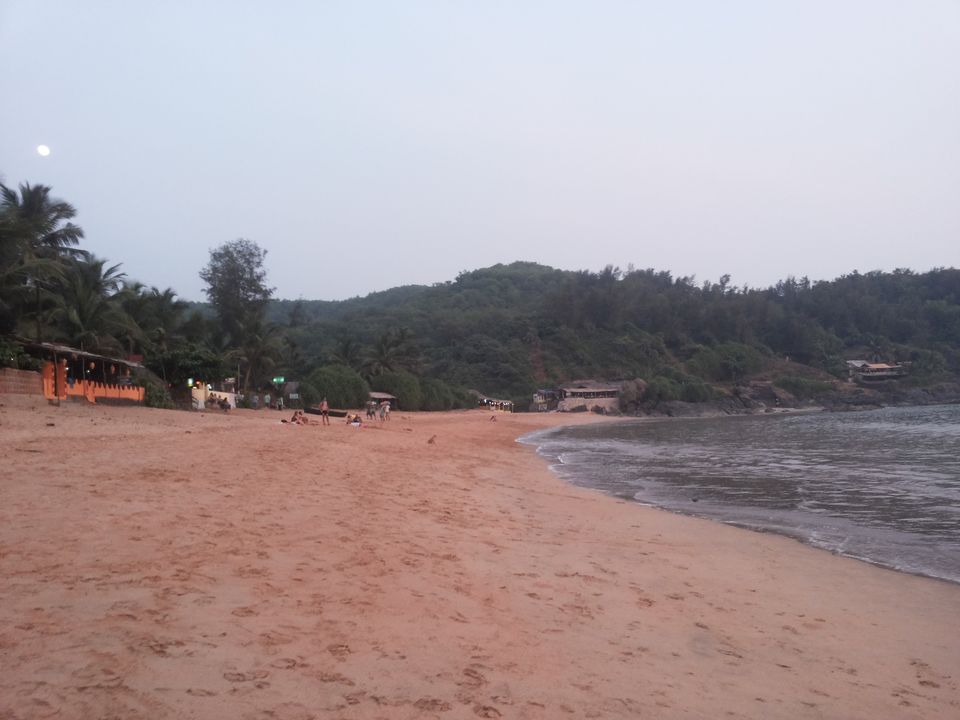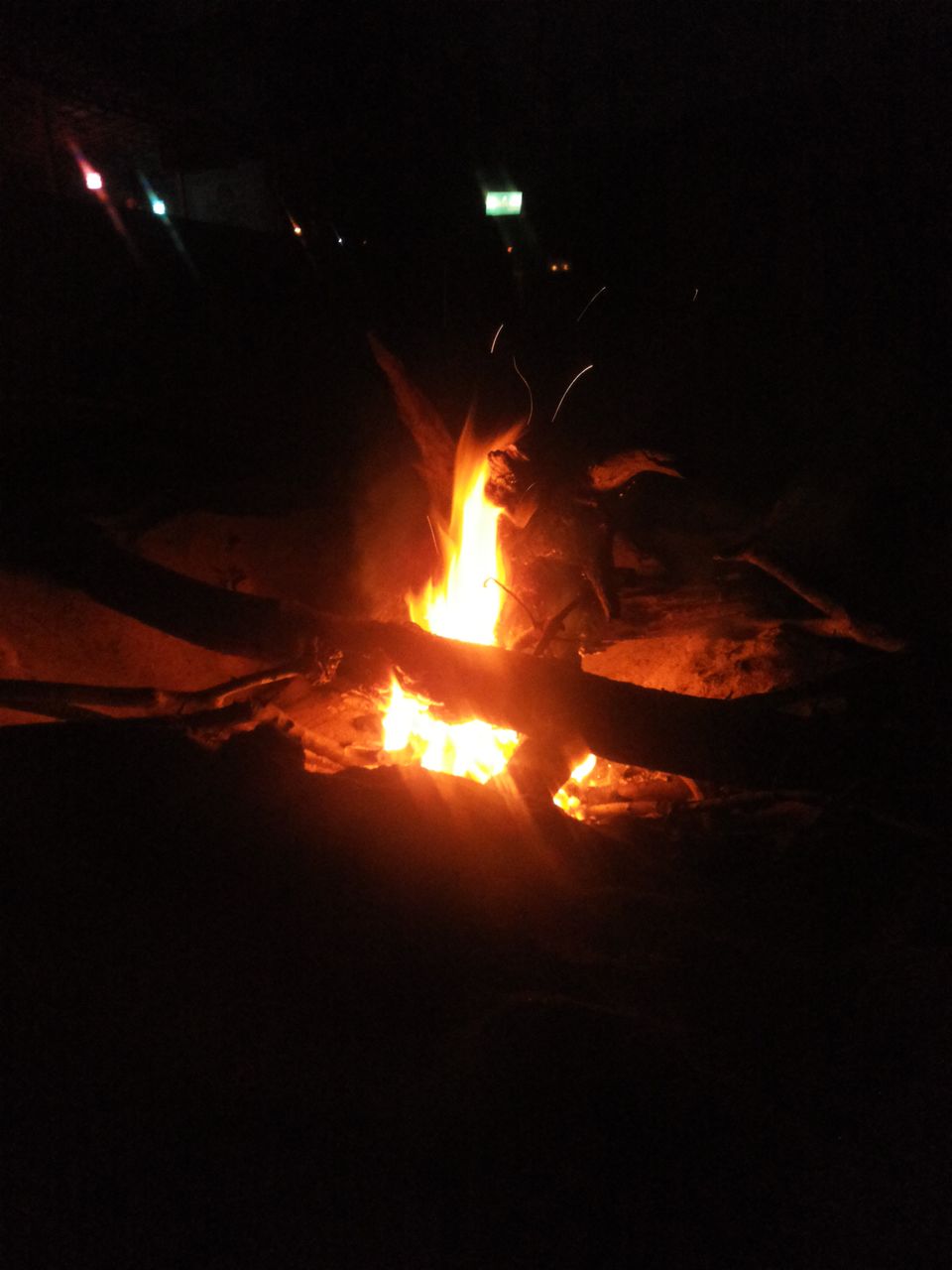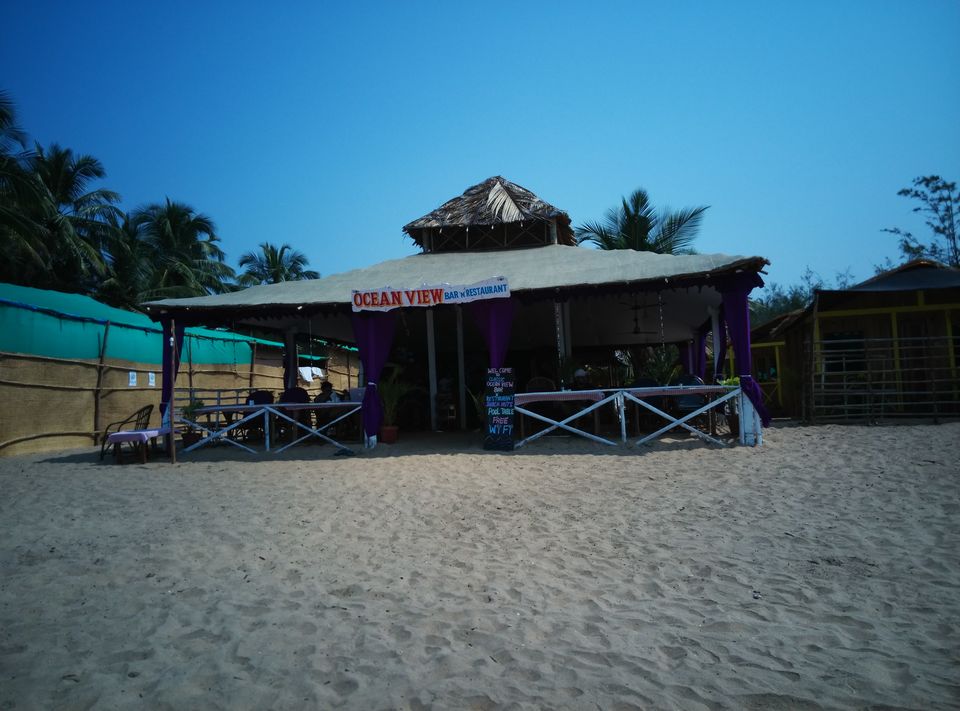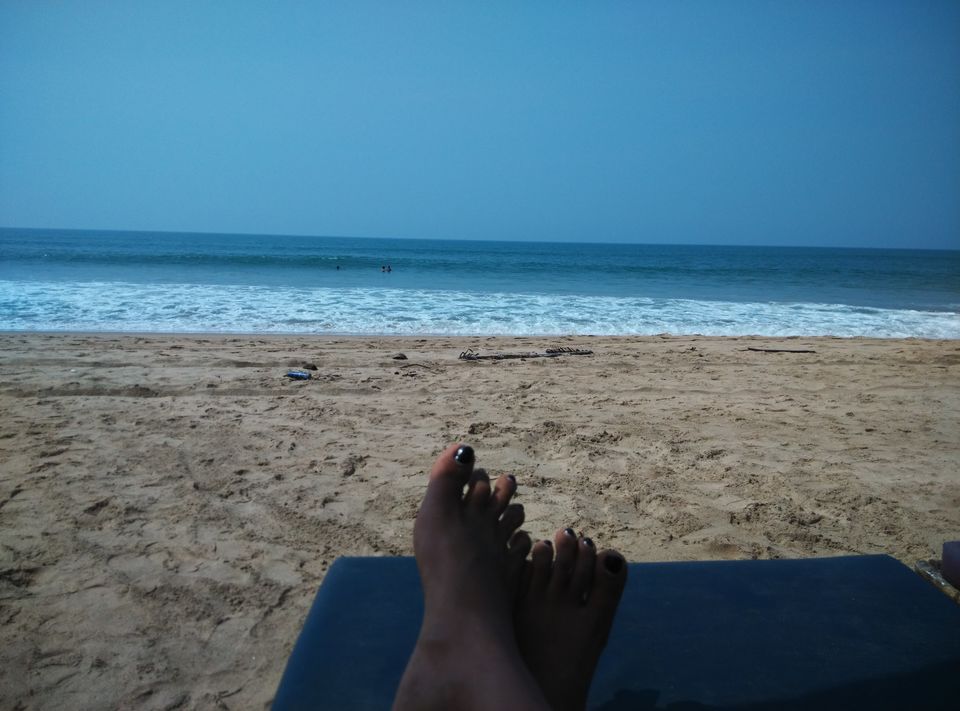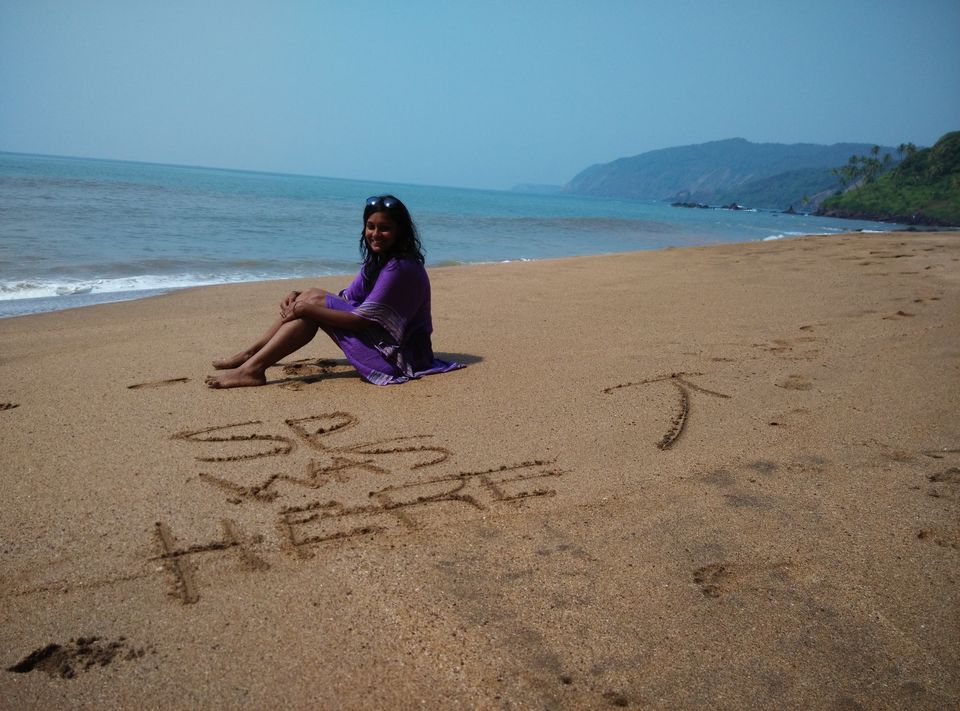 Gokarna is a small town, albeit with lots of character. Cows walk around the beaches and town freely without a care for anybody else, after all they've spent too many centuries being considered gods to actually change their ways ! The beaches are clean and the sea changes from blue to green, depending on the time of the day. Occasionally somebody lights up a bonfire on the beach and everyone is welcome to join in. The beaches of Gokarna, especially in early November, are not crowded. That being said, most of the crowd is foreign and they sure know how to enjoy the beach ! It became a common sight to watch people play frisbee and football or simply dance to the beat of music, right by the sea.
It was already night when our bus started from Kumta to Gokarna. Due to a delay of the Konkan Kanya Express, we missed our connecting train from Madgaon to Gokarna. As a result we had to take a later train which stopped at Kumta instead. The bus ride was beautiful and we passed many small villages twinkling in the dark. Unbeknownst to us, it was the night of dev-diwali and every courtyard was lit up by diya's and candles.
Goa is different, so very different from Gokarna. Gokarna is still not what you would call 'commercialized'. Goa is commercialized. This is not a bad thing, especially if comfort (and maybe luxury) is what you're looking for. The shacks on the beaches are built with comfort in mind. And they are definitely fancier than the basic accommodation you'll find in Gokarna. We stayed in South Goa, partying not being our scene really, and it was beautiful. South Goa still has beaches which most people don't go to, and they are a pleasure to explore.
We left from Gokarna and took the Mangalore Madgoan Passenger to Canacona. Agonda was where we decided to set up base and Canacona is the nearest railway station. From Canacona you can either take a bus or a rickshaw to Agonda. Traveling around Goa is expensive in rickshaws and hiring a scooter or a bike is your best bet. The roads in Goa are very well maintained and once we had our transport in place, Goa was ours to explore !
Our train back to Mumbai was from Madgaon. Buses to Madgaon pass through Agonda at specific times. Ask the locals hanging out outside the church, because the bus picks you up from there, and they will tell you the timings. It takes around two hours to reach Margoa Bus Stand. The station is a little out of the way, and you will have to shell out a fixed amount of Rs.120 to get there by rickshaw. Our train back was on time. Ironically, the only train which was on time was the one taking us back home ! It was a wonderful holiday and I hope this helps you plan your trip a little better. When you live in Bombay, and all you see is Juhu and Chowpatty, you tend to forget that such beautiful beaches exist so close to us. So take a a few days off, and go travel. Find a small slice of heaven that is just yours before they all disappear.